The hot summer days are on the way. Hence enjoying a refreshing glass of apple juices or pineapple juices is cool, are you wishing for anything other than a nutrient banana smoothie? Sure, you will be overwhelmed by the potential, high-fibre nutritive substances.
You do need to have a blender, the kitchen must-to-have gadget. Later, you can start from the very first sleek veggie-blend to tons of keto, fresh beverage. So, join me now to discover the type of blenders. You can call them the essential appliances in the kitchen!
One of the useful inventions that make a busy life easier is blender. With the first appearance in 1922, it is invented by Stephen Poplawski. This device has been perfected over the years through styling changes, internal construction. Hence, you can see numerous products available on the current market and comes with a wide array of colors, capacities, features, and designs.
Is it hard to find out the one that meets your needs? Don't worry, I am giving you both the overview base and the instructions in detail about choosing the blenders. Then, zooming into the merits and demerits with the most objective viewpoint as well as practical using experience.
Below are the quick fourth steps that help you find out the perfect candidate for your daily drinks. Let's go, my friend!
#Step 1: Determine Vital Purposes
When buying a blender, essential demands can easily define why you should have it in your kitchen. It will avoid wasting your money when only purchasing based on the trend rather than the need for your kitchen space.
You get problems with a hectic work schedule. The pressure to accomplish on the professional performance in working, you usually skip breakfast with empty stomach to reach the office on time.
So with the help of a blender will assist you in having breakfast quickly and nutritionally. You can combine your favorite fruits and vegetable in a container. Health is wealth. Therefore it should be the priority.
You, the mother of an 18-month-old daughter in Florida, want to make the nutrition food for feeding your baby. It would be best to consider selecting a blender in the kitchen to help you improve the children's meal quickly and efficiently.
You love to travel and have some plans to go on vacations with families and friends. Choose to drink milkshake, smoothies to keep your body healthy and fresh. You cannot bring the whole kitchen together. As a result, a compact blender is the best solution for your needs.
Whether you are a pro-chef or a novice home cook, a top-quality machine can make meal preparation a breeze. Furthermore, a high-quality blender can help you blend, purees, pulverize foods into a delicious meal in less than minutes and even minimal clean-up.
#Step 2: Discover Blender's Types
As you can be seen, there are lots of blenders available out there, making it daunting to select the right one. Each type will have distinct advantages and disadvantages. Join deeper into the comparison and get closer to the goals!
Immersion Blender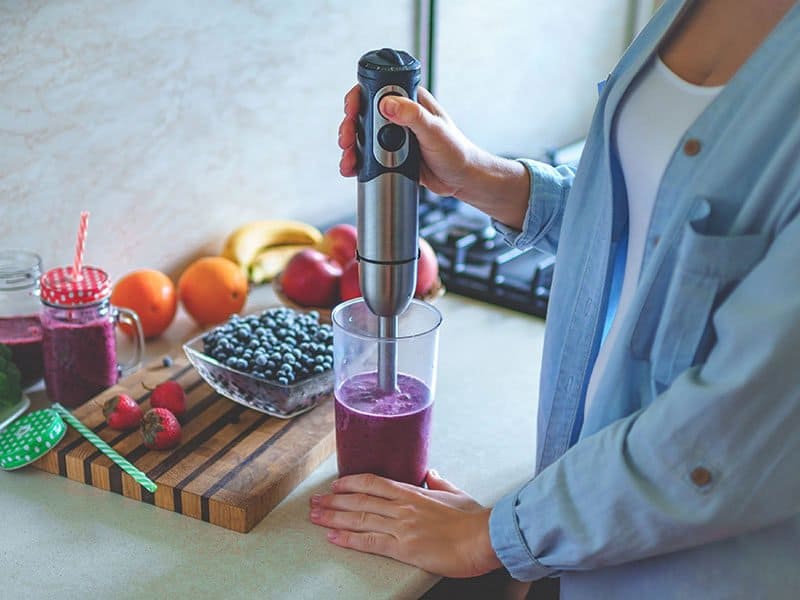 You have probably heard other names like hand blender or stick blender, which are all terms for an immersion blender. Typically, this device will contain a long and stick design. Especially the blade is attached at the end of its shaft, allowing you to blend the ingredient directly in the glass, spot, or even a pan.
Watch this video to know more:
Features
One serving
One-handed operation
Come with cordless or corded
A range of wattage from 150W to 550W
Blade guard (dome-shaped) cover the blade
Allow blending ingredient in the bowl directly
The curved blade will cut the ingredient efficiently
Uses
Puree Potato Soup: An unforgettable dish can be prepared in some minutes. The savory and creamy texture and added with sour cream, cheddar cheeses, and bacon. Puree the soup by utilizing an immersion blender until it gets a perfectly smooth texture.
Grind Pesto: Another dish converting from a stick blender is pesto. Simply put the fresh basil leaves, pepper, garlic, salt, and a bit of olive oil in the bowl. Move the until up and down until you reach a smooth texture.
Blend Vegetable & Fruit Smoothies: Still remember loads of perfect Greek yogurts placing on Greek yogurt makers yesterday? Put some frozen fruit and a cup of yogurt, blend them with a stick blender. You will have a freeze-up smoothie right away.
Emulsify Mayonnaise: The key to make flawless mayonnaise is using the immersion blender. A lavish dinner with the perfect tangy-creamy balance is waiting for you.
Just using yolk egg, avocado oil, salt, lemon juice, and mustard, a creamy and fresh mayonnaise is now terrific for sauces, salads, or other recipes.
Whipped Cream: Get the whisking can be exhausted. Prepare a handheld blender to blend the heavy cream, vanilla, and sugar, which create a flawless whipped cream.
Also, their possibilities are unlimited, and you can ask the handheld blender for creating all the new-born recipes ever you have in the kitchen.
Pros
Easy to clean
Lightweight and slim
Not taking too much storing-space
Ideal for small tasks, blending soup or sauce
Cons
Long-term holding the stick can be exhausted
Cannot tackle hard ingredients or myriads food in one go
Single-Serve Blender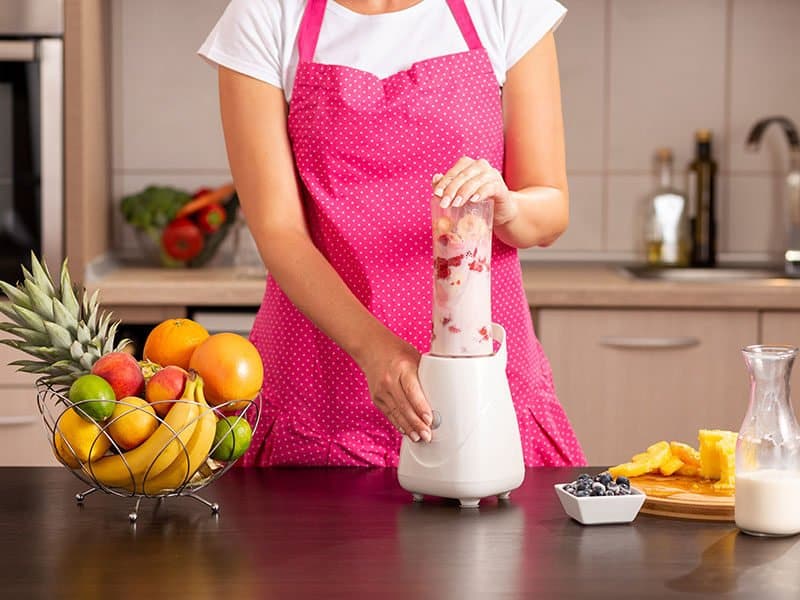 Your kitchen is small and seems to lack storage space. However, you always want to make a cup of nutritional smoothies every morning. A single-serve blender (personal/ bullet blender) will be an excellent addition to your kitchen.
Features
1-2 servings
Ranged in wattage between 200 and 1200
Cup size usually have 12, 16, or 32 ounce
Blender container is made of glass or plastic
Chopping blade to the top base, some have a removable blade
Most single-serve blenders are corded, some are cordless model
Tight the lid on the base, hold the container firmly, and watch this video to turn the ingredient upside down
Uses
Blend Smoothies: Have decent favors because of carrying a nutritional punch. Moreover, you can comfortably choose your favorite ingredients. Simply blend them all in a container until it looks silky. Let's enjoy it with me!
Making Soup: Just believe in me. By simply using a bullet blender, you will have quick and convenient soup but still have adequate essential nutrients.
Milkshakes: Use the items available in your refrigerator, make delicious milkshakes with myriads bubble for the kids. Blend the mixture until it soft and honeyed. Pour into cups and enjoy in seconds.
Chopping a small quantity of vegetable and herbs.
Do you have any newfound recipes available? Share with me now, I am now into the blending world, a lot more things waiting us to explore, of course.
Pros
Clean at ease
Ease of operation
Get the results in less than a minute
Use same container for many purposes
Compact, no need too much storage space
Versatile product, implement multi uses
Portable to travel or picnic conveniently
Cons
Take time to tackle tricky ingredient
Food can be leak out with bullet shape
Not able to load large amount of ingredients
Countertop Blender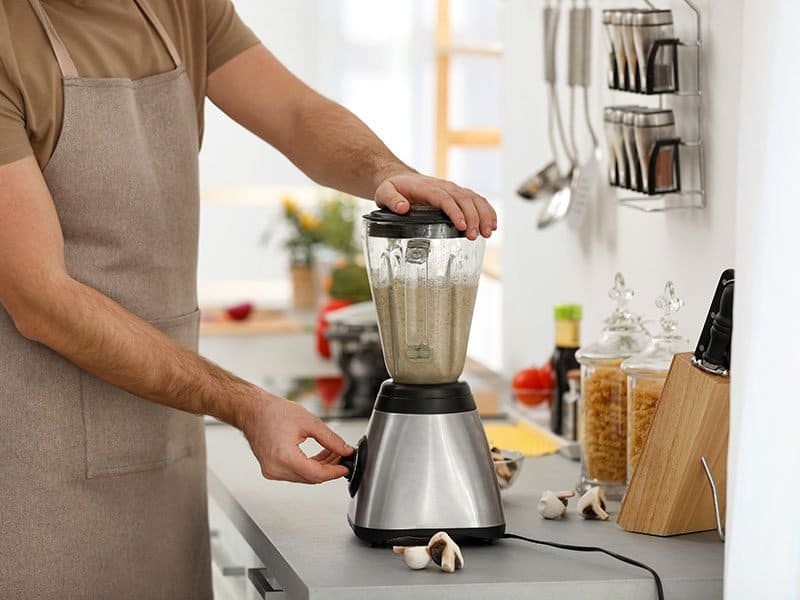 If you want to whirl up pineapple, bananas, and some nuts for making smoothies, a countertop model will become the perfect blender for making green smoothies. This powerful product can help you make dozens of smoothies, crush ice or even pulverize the stringiest.
Features
1-2 serving
The jar holds from 50 to 64 ounce
Have power from 300 to 1200 watts
Offer from at least 3 to 16 speeds setting
Most containers made of glass or plastic
Spiral of moving blend from top to bottom
Blade stainless steel, resists corrosion and durable
Uses
Crush Ice: Some people think that the blender can only make a milkshake or smoothies. However, some high-quality models are equipped with this great function. So, you don't have to go to the coffee shop to buy an ice-blended drink.
Purees: There is no doubt that soft food is good for the digestive system than hard foods. That's why a countertop blender is a must-to-have gadget in house.
Grinding Meat: Before grinding, you prepare to get the wanted texture. Thawing the frozen meatballs with defrosting tray, you can mince them into small pieces after that. Place the meat into the pitcher and run with chopping until you get it right.
Sugar: Grind the sugar powder in seconds. What a great add-in to your cookie flour!
Smoothies: Same as the above appliance, the countertop device will make smoothies or yogurt drinks in seconds. Check out soon this video guide about making smoothies.
Pros
Cost-effective
Multipurpose uses
Fast and convenient
Operation is hand-free
Powerful than the above products
Create the smooth and decent texture
Serving large size for families, friends
Cons
Can be noisy
Take time to clean many parts of machine
Large models take up spaces in the kitchen
Commercial Blender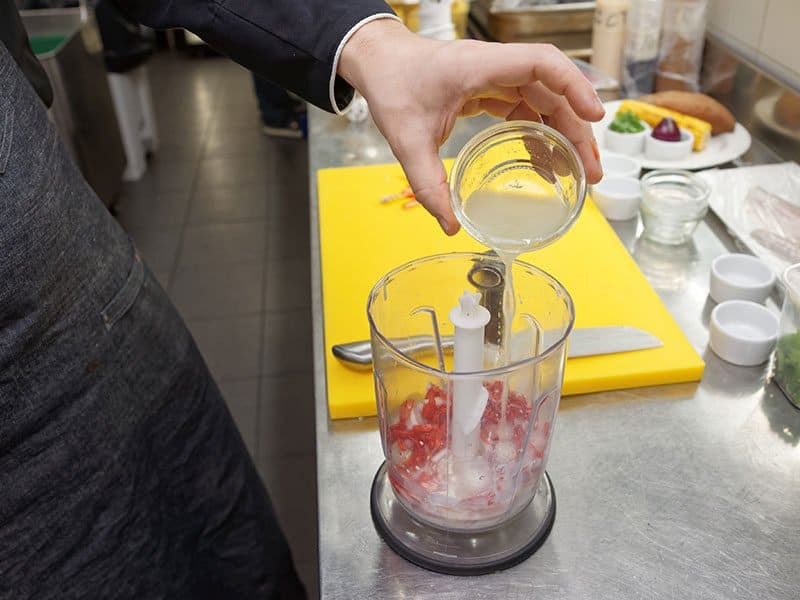 The model will be used for commercial purposes, as the name implies. Normally found in restaurants with significant demands from their customers. Since you are a vivid host, this machine is real necessary.
Beside the blenders designed for commercial purposes, you can also consider buying premium food processors implemented with blenders, which are also known as food processor blender combos. They might not come cheap, but the flexibility they provide in the kitchen is certainly impressive.
Features
1- 4 servings
The power is over 1200 watts, known as a commercial machine
Come with three container types: Plastic, stainless steel, and glass
Have three control types: Toggle switches & dials, electronic display, and programmable & timer options
Uses
Puréeing
Crushing Ice
Working With Frozen Ingredients
Making Smoothies And Milkshakes
Creating Soups, Sauces, And Dressings
Mixing Cocktails: When hot weather arrives, you and the gangs will love ice cocktails to cool down the hot air outside. Commercial blenders have a large capacity that can handle ice and frozen ingredients without damaging the blade.
Making Some Delicious Recipes: You can believe this instruction to make the perfect white cream texture within 4 minutes.
Pros
Powerful and fast
High-quality material
Solid and durable construction
Customize myriads speed settings
Large capacity to make ingredients smoother and better
Intelligent functions: seft-cleaning, self-timer, or even pre-programed
Working with various ingredients in a short period without problem
Cons
Seem pricey than other models
Occupy a vast area in the kitchen
Quite bulky and heavy in construction
Some products might have a big sound while working
Which Is The Right Container's Material?
Typically, the container will make from three kinds of materials such as glass, plastic, and some models have stainless steel containers. This critical component will impact the quality of the mixed food in the blender, so which one is BEST? Don't miss the following section for more specific identification.
Glass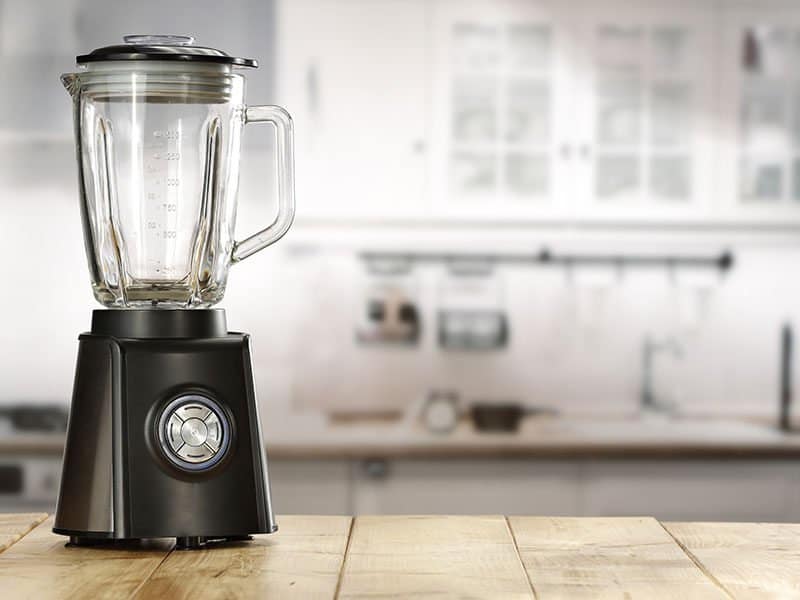 Many premium-quality blenders will have pitchers composed of glass. Additionally, their elegant appearance, the primary reason help them outstanding is protect human's health. Furthermore, they still have various features that help them is one of the most popular materials in the blender industry.
| | |
| --- | --- |
| Pros | Cons |
| Don't absorb odors or colors | Prone to breakage when dropping |
| Scratch and stain-resistant | More expensive |
| Durable construction | Heavy and bulky |
| Withstand heat or hot ingredients | |
| Elegant and vintage appearance | |
Plastic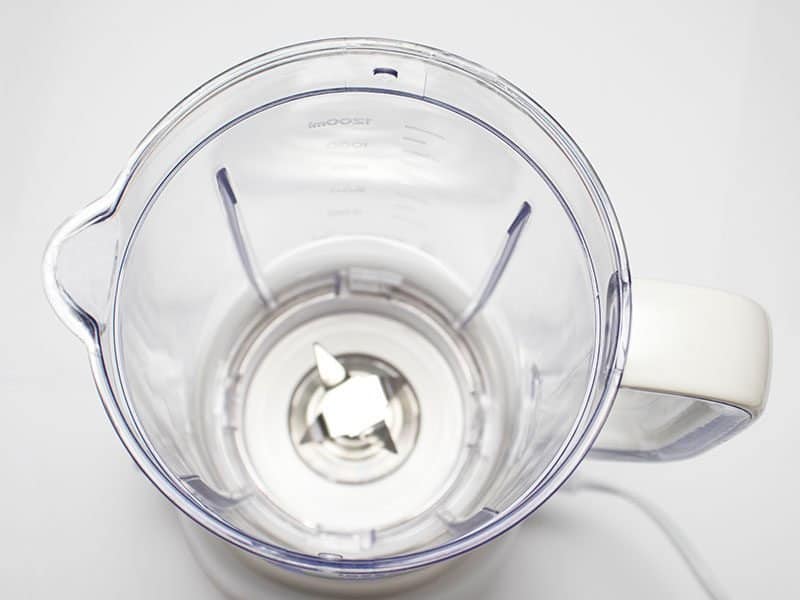 Many manufacturers tend to choose this material for their products. So why the plastic? Even though the glass jars have myriad outstanding advantages. The reasons are below:
| | |
| --- | --- |
| Pros | Cons |
| Compact and lightweight | Scratch easily |
| Easy to maneuver | Can absorb the food colors overtime |
| Less expensive | Don't endure the heat |
| Less shatter into tiny pieces | It can darken after using a long time |
| Large capacity | |
Humans find ways to upgrade the plastic quality to the next level with high technology, which has better construction, more durable, even scratch resistance than the old versions.
Metal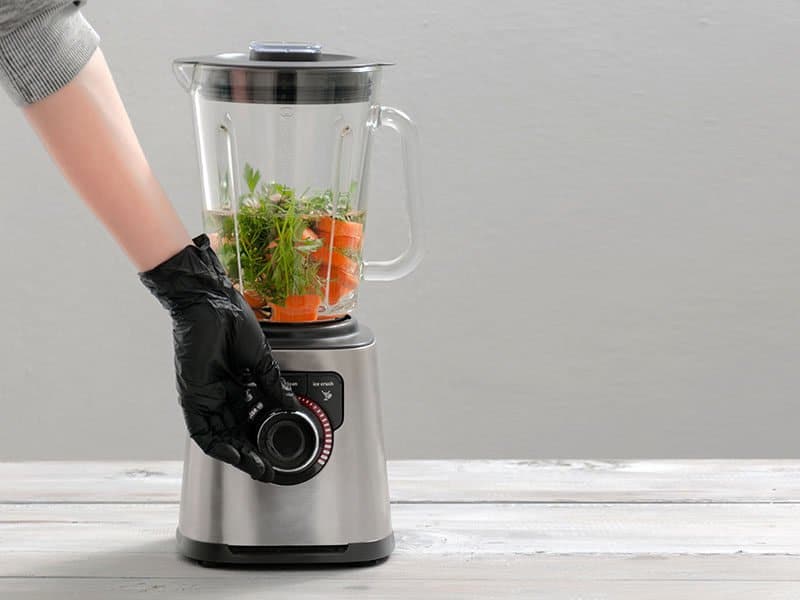 The third option comes from metal, especially stainless steel. This material's properties allow it to be used in a wide range of applications in human life.
| | |
| --- | --- |
| Pros | Cons |
| Lightweight | Prone to be dent |
| Easy to clean | Expensive |
| Not prone to shatter | Regular machine don't use this material |
| Durable construction | Not transparent to measure or look at the blending progress |
| Resist hot temperature from the food | |
| Not leaching the odors from the ingredients | |
| Look sleek, professional, and modern | |
Juicer, Blender, Or Food Processor?
Still wondering about these devices, even though you got the objectives and chosen the ideal one? Nevertheless, compact juicers or food processors may leave you perplexed, and I will guide how to determine the ultimate models.
So before going to the next step, let's check again the reason why you need to pick a blender.
A juicer will extract the liquid from the fruits or veggies; however, the remaining food still has some potential nutritious. If you don't want to waste them, you should consider buying a blender. Moreover, if you love to drink smoothies, a juicer can never generate the true wish.
In other words, there's no definite answer to whether juicers are better than blenders. You can only compare juicers with blenders, and make a decision based on what you need and what you like.
While the food processors have more functions than the juicers, they still have same features as a blender, such as breaking out the harsh ingredients, grind meat, chop the fruit or vegetable at ease, and dough batter. But the texture extracted from the food processor makes is not silky as the blender.
However, you can still use a blender as a replacement appliance for food processors. So don't worry about the clear distinctions between food processors and blenders, in many cases, you can still use these two kitchen appliances interchangeably.
#Step 3: The Flawless Blender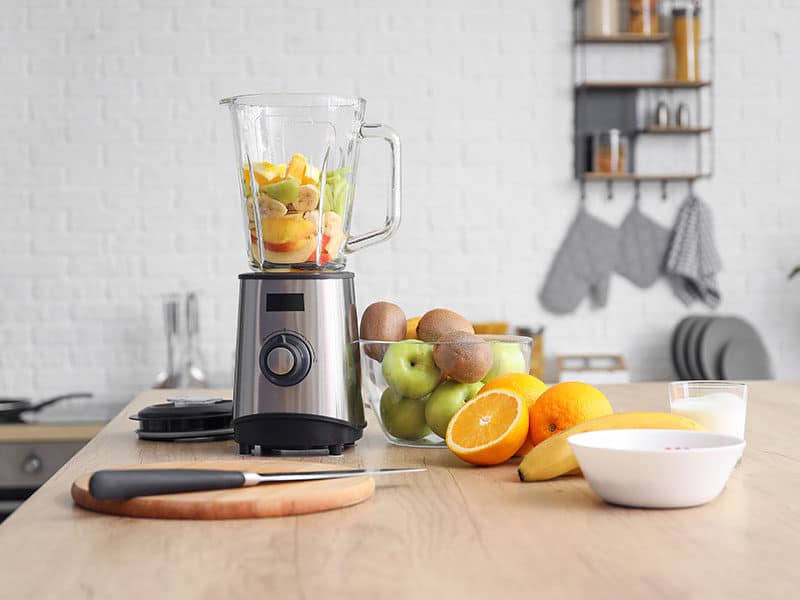 You already have specific goals to go about what types of blenders will do the best for your food and beverage. Go through the summaries below and strengthen your choice as much as you can.
Storage Areas
You should take into account the blender size. If your house has limited space, you may consider purchasing lightweight and compact models without taking too many areas such as immersion or personal blenders.
Servings
Each appliance will be appropriate for different serving sizes. So if you want to have more servings at once, a countertop or commercial blender will produce a more considerable amount of food. By determining the number of in your families you want to serve, you are one step closer to the goal.
Powerful Motor
Keep in mind that the more watts a blender has, the more powerful it is. How easy it is to navigate the right product then fullfil your needs.
Multiple Attachments
Some blenders will come with a tamper that helps mixing the food quickly and efficiently. Also, the manufacturers prepare the necessary gadgets to upgrade kitchen tasks straightforwardly. The immersion blenders usually have special items like whisk, cups, and blades for crushing, mincing, and chopping.
Variable Speed Control
Not just simply blend the ingredients. Furthermore, you'd love to prepare food convenient and efficient without buying another specialized machine.
Easy To Clean
The more complicated your blenders, the more difficult they will be clean. Identify each of blender components, so you implement the cleaning process in a breeze.
Some countertop or commercial blenders have a cleaning button; therefore, the machine clean by itself quickly and efficiently. Also, some part of them is dishwasher-safe, you simply place in the device.
Budget
Products with many functions and a large capacity will cost a lot. So, make sure it is going to meet your budget plan.
#Step 4: Taking A Blender Home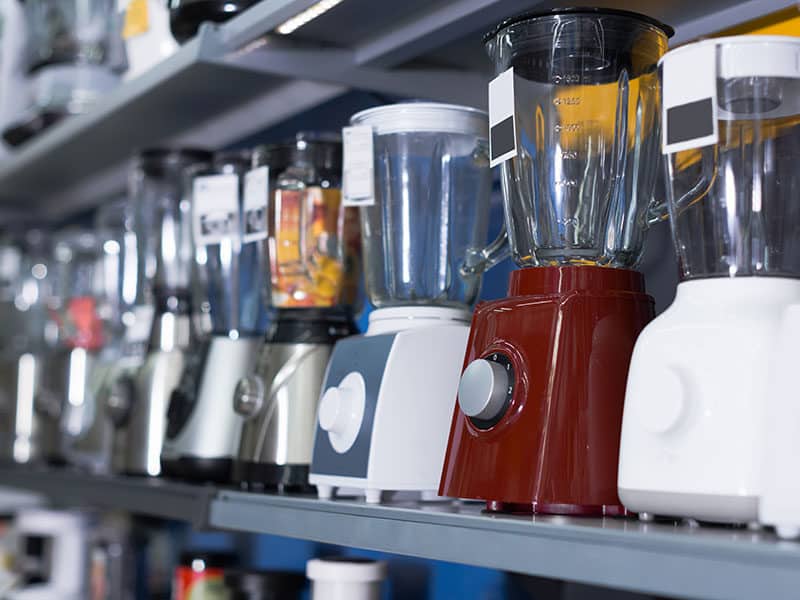 Now, I am confident that you have a clear picture in mind about the ultimate warrior named "blenders". The next important step is ordering A NEW BLENDER!
#Step 5: Maintain The Blenders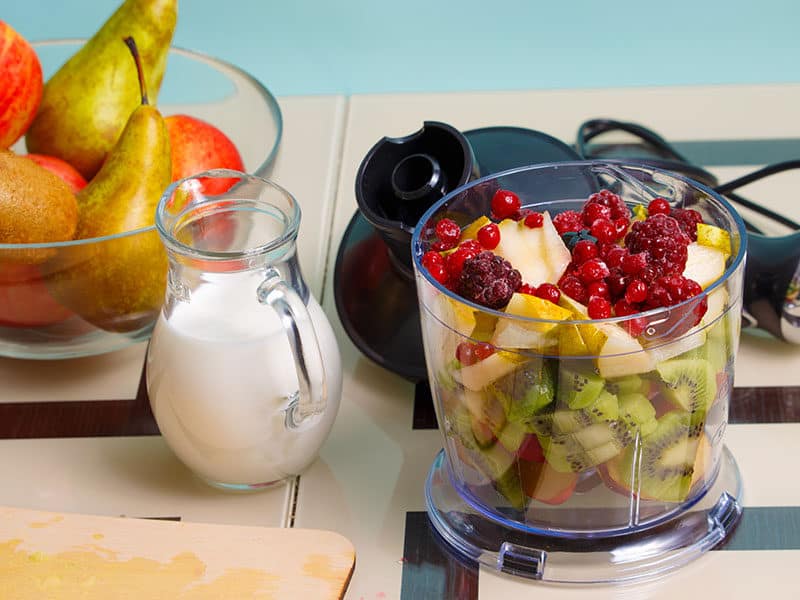 If you use a blender regularly, maintaining it is immensely significant. To ensure the device can last for many years. Keep reading to find out several handy tips and how to preserve a blender.
Using Correctly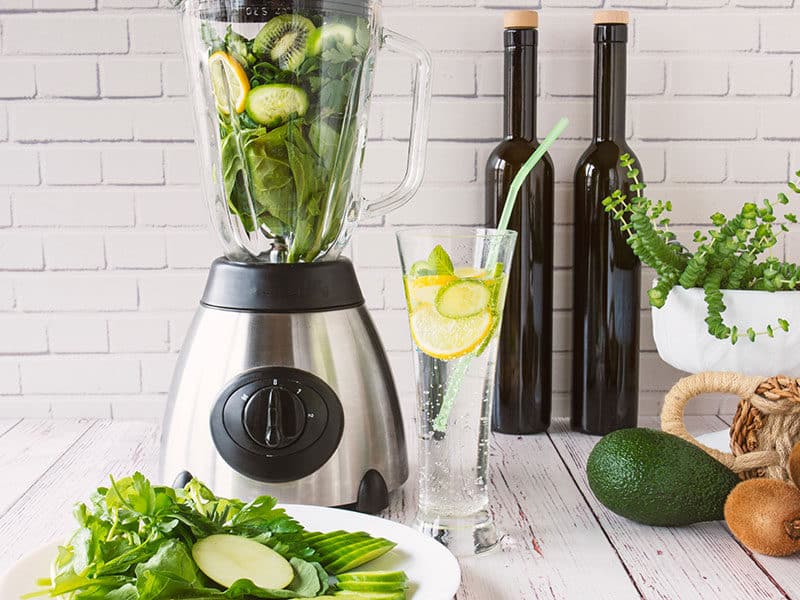 Set Up The Device Accurately
It may sound simple, but you really should pay close attention and carefully read the manufacturer's manual. It ensures that the container fits tightly with the base, the blenders do not wobble, and also, the wires are not twisted together when using.
In most cases, the blender cannot work well, and even some loose parts can fly out outside and damage machinery.
Don't Overload
People tend to put many ingredients at once to save time and get jobs done faster. Nevertheless, this can cause the blender's engine to overwork, resulting in rapid wear, tear and ever decrease its lifespan. Only using enough materials to make foods for families, friends.
Pick The Right Ingredients
Sound weird? No, it is not weird at all. Generally, any type of blender can tackle soft ingredients and a small amount of frozen food well. Besides that, grinding-meat functions usually are found in large-capacity blenders such as countertop and commercial blenders.
Understand your "Baby" to avoid wearing out the engine or destroy the blades.
Cut Up Foods Into Small Pieces
Many novices fail to notice that the large material needs to be chopped into small portions and add some water in the blending process. It allows the blade to run more smoothly and efficiently. The blender will take more time to deal with dense texture. In some cases, The food can stay in the same position while only seeing the blade rotating.
Don't Run The Empty Container
When the jar does not have any ingredients, it is good if the blender does not operate. Without any food, the blades and engines will work too quickly and overheat, causing them to wear out faster.
Cleaning The Blender
Treat blender like other machine as suggested form this review clips to prolong its life span.
Clean After Using
The priority is to unplug the power cord before cleaning. Food residue will cling to the surface of blade and container after each use. Remove to prevent residue leftover from drying and becoming tough stains that are difficult to eliminate.
Jar and blade: Fill the water in the container and add a bit of detergent. Blend the mixture on the low-speed setting for about one minute. Then rinse it carefully, make sure no chemical residue remains on jar.
Highly Note: The blade can be sharp, causing harmful some sudden accidents. Therefore, be careful when you clean it.
Eliminate Stubborn Stains
Even though you clean it regularly, some scummy marks or streaky fruit juices are still left over. Using squeeze lemon or vinegar to "bye-bye" them completely. Implement the same regular cleaning process, so any food residue should come off.
Monthly Maintenance
Normally, you just only focus in the jar and blade. Disassemble the blender parts to remove any dust or food residues that have accumulated in the difficult-to-see positions. Remove them gently with a soft towel, and rinse them carefully with a mixture of soap and water. Remember to dry them before reinstalling them again.
Don't forget to clean the base. Never immerse the motor in water or wash it under running water.
Storing The Blender
Remember to unplug the power cord when not in use. Keep it in the dry and well-ventilated areas. It means that the blender will not contact any moisture causing rust or corrosion for all the appliance's components.
Common Issues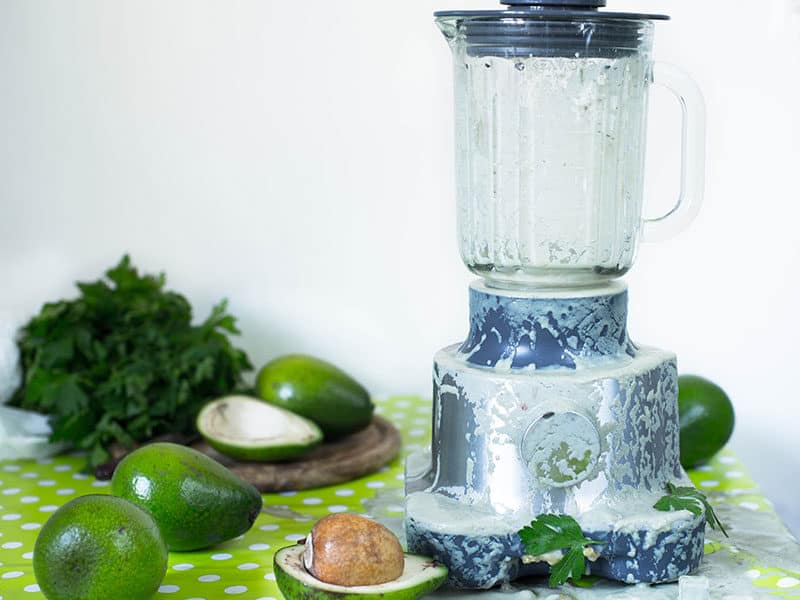 Free Jammed Blade
It is the most prevalent problem when using the blender. The first thing you need to do is reduce the amount of food since the blade cannot rotate with a large food piece. So empty the jar and running again with a smaller portion of food.
Replace Worn Blade
When utilizing the blade for a long time, it will face the worn and no sharp status. You need to contact the manufactures to buy a new blade and replace the dull one.
Fix A Leaking Mark
When turning on the blender, you notice that some food is leaking out. Find the cause as soon as possible to ensure your food is high quality without affecting of others from outside. You need to monitor the lid at the top, make sure they are secured completely. Or the bottom between the container and the base needs to disassemble it to double-check that they fit tightly.
In addition, if the leaking mark on the jar is likely to have broken, it times to replace a new one.
Replace A Broken Switch
It is not as hard as many people still think, with a few simple steps, you can replace them instead of spending money on new one. Dissemble some screws below the base, take the broken switch out, and install a new one.
Blender Not Working
If you still don't see the blender working after a few tries, it's possible that some parts inside the motor are broken. A specialist will assist in resolving the issue as soon as possible. So you should take the machine to the nearest service center to repair them.
FAQs
Congratulation on your blending trips. Discover which type will win the award that can stand on your elegant kitchen. Below I gathered some prevalent issues to give you some information about these essential appliances.
Blend It Up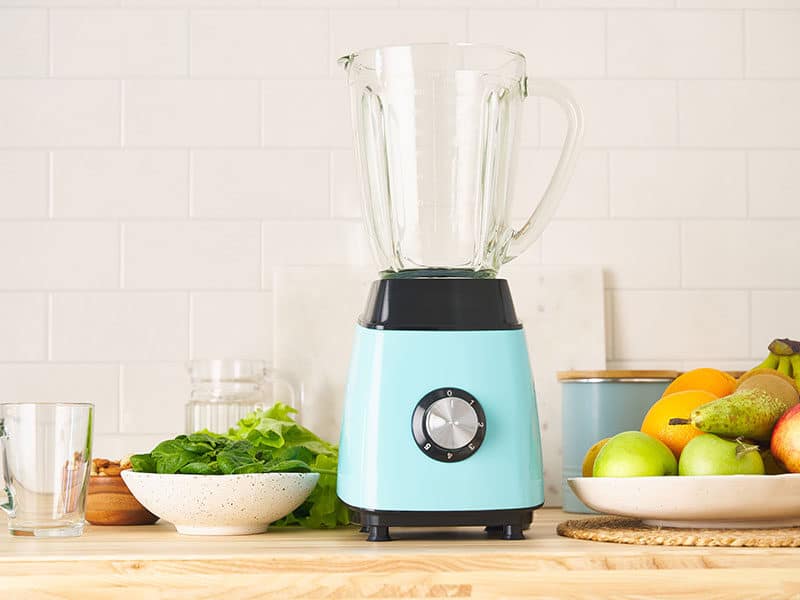 Like other things, you will get what you pay for. Identify the best types of blender that is not strict, be sure to take the right one. A terrific investment will last for many years, so find out your needs and buy a good blender.
Finally, let's share this handy review for families, friends, and even your friendly neighborhood that is getting the same issues you used to meet. Any comments or any questions, don't hesitate to leave them below comments. I am here to hear you and help you resolve it.