You are in need of using file powder substitutes since there is no file powder left behind in your cabinets. However, it is a crucial ingredient to cook various dishes such as Gumbo, and you have to choose other alternatives instead of going to grocery stores.
Don't worry; this post will help you save valuable time. It will bring you several excellent file powder substitutes that can maintain the closest results for food, like when adding file powder. Why don't you scroll down immediately to test them out?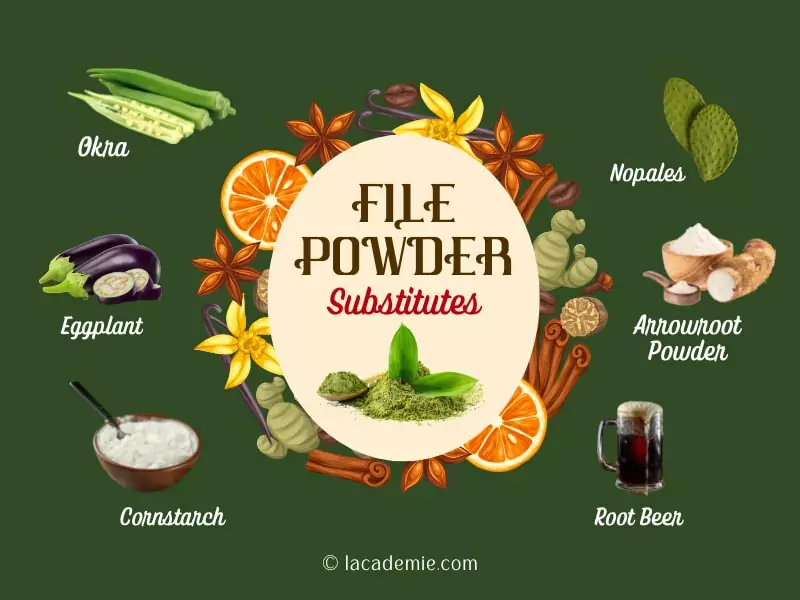 List Of File Powder Substitutes. The Perfect Choices When You Run Out Of File Powder
Here are 7 file powder substitutes you can use in different recipes. Depending on your wishes, you can add them separately or combine them to create a tasty flavor.
Okra
Cornstarch
Arrowroot Powder
Eggplant
Nopales
Root Beer
What Is File Powder?
File powder is ground from dried sassafras leaves; you can call it gumbo file as it is an indispensable ingredient when cooking Gumbo. Many years ago, this tree had serious discussions about its safety for humans.
After numerous experiments, experts can claim that its leaves are safe for cooking. It was found the first time in eastern North America and has been used to make stews and soup thicker and stringier.
File powder provides you with an earthy, exclusive texture and flavor, yet you cannot add it to your dishes until you turn off the heat.
File Powder Substitutes – The Easiest Way When Running Out Of File Powder
File powder will help your dishes have a thick texture, and it has appeared frequently in European, Native American, and African cuisines' cooking recipes. If you have tried Gumbo, you will realize the obvious taste of file powder in this dish.
Besides being added to Gumbo, file powder plays a significant role as a thickening agent in other dishes. When you don't have file powder on hand, you can consider using these file powder substitutes to bring the same texture to the dishes without having a trip to the supermarkets.
Before jumping into the detailed information about them, let's take a quick look at the proportion chart to see how much file powder substitutes can replace authentic file powder.
| File Powder Substitutes | Proportion |
| --- | --- |
| Okra | 2 cups of okra = 1 tsp of file powder |
| Cornstarch | Combine 1 tsp of water with 2 tsp of cornstarch = 1 tsp of file water |
| Arrowroot powder | Mix 1 tsp of arrowroot powder with 1 tsp of water per 1 cup of soup or Gumbo |
| Roux | Any amount you want, a medium-brown version is recommended |
| Eggplant | Can be added depending on your flavor. |
| Nopales | Can be added depending on your flavor. |
| Root beer | Can be added depending on your flavor and mix with corn starch or okra to get the thick texture. |
Okra
Okra – a food with O at the beginning, comes from Ethiopia; the North Americans ate it the first time centuries ago thanks to enslaved people. Depending on where you live, okra can be called another name lady's fingers as its tubelike, long, and slender shape.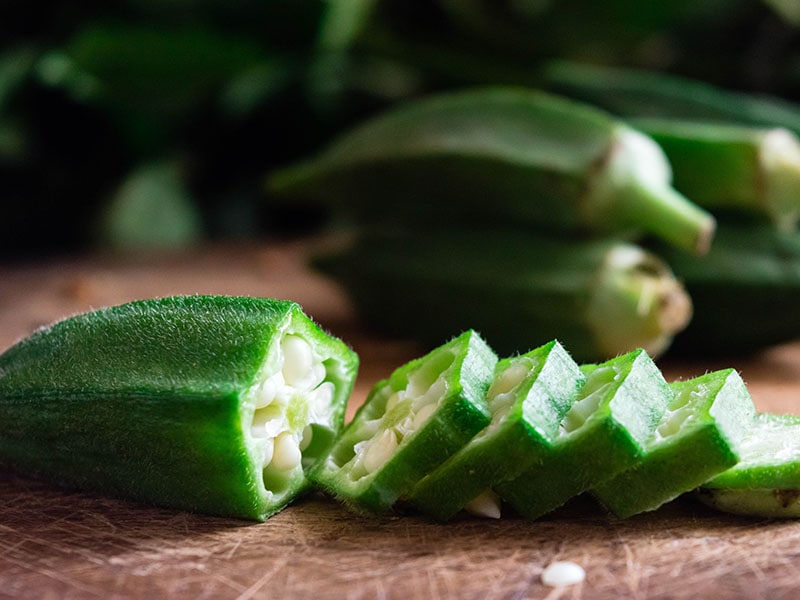 Indeed, okra is a kind of fruit, yet you can eat it as a veggie. It contains numerous tiny while seeds and is covered with green outer. Okra can be used to cook in various methods such as frying, sauteeing, grilling, and pan-roasting especially; it can be a thickening agent in soups and stews.
The slimy texture of okra when being cooked can bring you similar feelings like eating dishes with file powder. You need to add okra before you shut off the heat, and it will take you several minutes until it is soft.
Although the feeling it brings to you is excellent, the taste can be slightly different. If you are finding the same texture and taste for your foods, okra cannot be a perfect selection.
Okra consists of a lot of vitamins and minerals, especially vitamin K1 and C, that contribute to improving the immune system. In addition, you can get protein when consuming okra while other vegetables don't include it. (1)
You can eat okra to get benefits of antioxidants, including decreasing the risk of diseases, protecting your health, and prevent inflammation. If you are pregnant, you need to supplement folate by adding okra to your meals.
Cornstarch
Don't be afraid when using cornstarch instead of file powder, as it is one the most similar substitutes for file powders in case you run out of it. Cornstarch has appeared with a different name that is cornflour.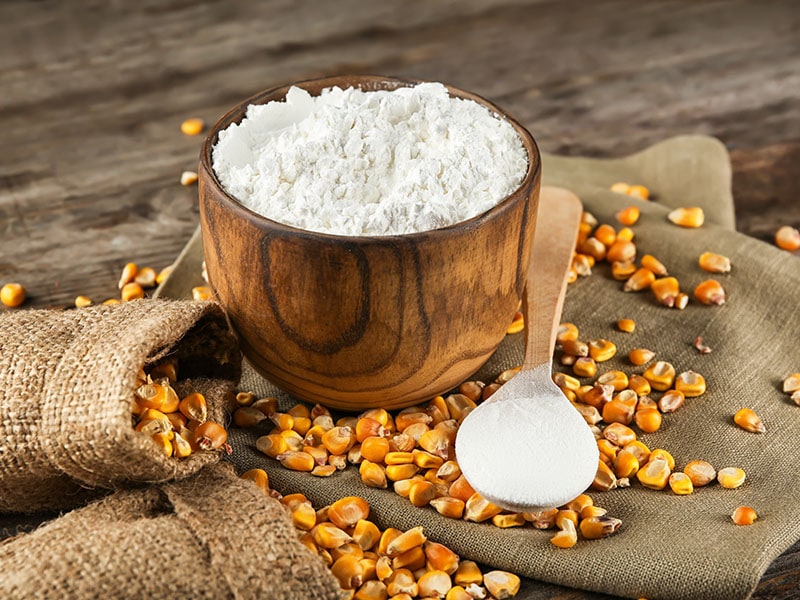 First of all, if you're asking if cornstarch is safe for gluten-sensitive people, don't worry. Cornstarch is a gluten-free product which means it only consists of carbohydrates and doesn't have protein in its nutrition facts.
Corn kernels are the only ingredient for producing cornstarch. Adding it to soups or stews doesn't change your dishes' flavor since its mission is to make your foods become thicker.
There are other replacements for cornstarch that you can consider in case you can't find them either. But make sure to use the correct amount of these solutions for the best result.
You should mix it with water before pouring it into dishes to avoid lumps. You need to add the mixed liquid to hot dishes gradually until the texture meets your demands. It just promotes its effect when you stir it while turning on the heat.
You should eat the dishes that are cooked with cornstarch when they are still hot to maintain their excellent texture. When you freeze them, the sauce can become thinner after you defrost them.
Cornstarch doesn't have an earthy and distinctive texture as well as taste like file powder; thus, you need to consider adding other spices to get the same flavor, and the cornstarch will help you taste similar texture like use file powder.
Arrowroot Powder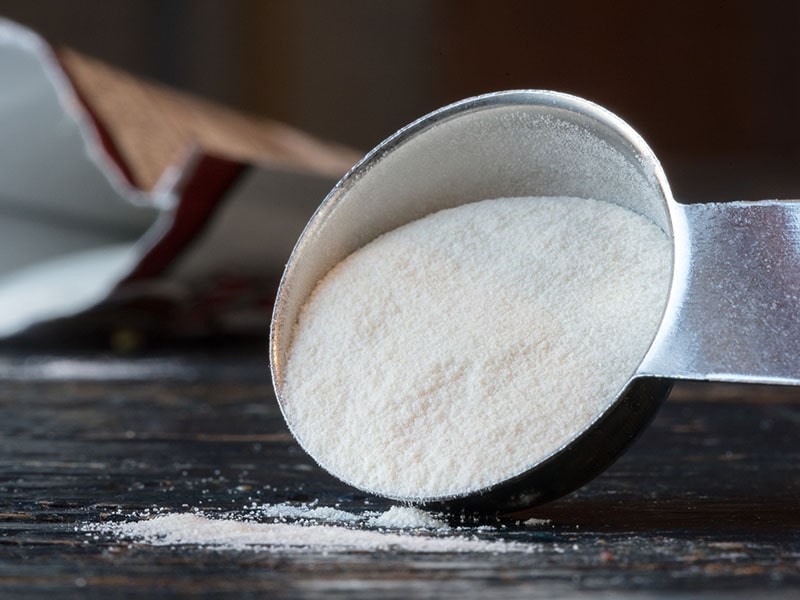 Arrowroot powder is a grain-free, gluten-free, dairy-free, and corn-free starch and will act as a thickening agent for your dishes. This powder has white color, is made from dried tropical plant roots then ground. It doesn't have any flavor that will support you to add dishes without worrying about the flavor can be changed.
Its mission is similar to cornstarch, and arrowroot powder is a perfect alternative for people who don't want to add cornstarch, gluten starch to their dishes, but it offers you several differences.
Besides thickening stews, soups, gravies, and sauces, you can supplement it to cake recipes, including pie fillings, pancakes, and custards. Coating fried foods with this powder is not a bad idea.
Arrowroot powder will help you keep the original food's color; you should cook it on medium heat within a short time as the high heat will reduce its thickening ability. As for cornstarch, you need to dissolve arrowroot before adding it to your dishes.
Otherwise, the dishes' texture will not be smooth and appear lumps. You can mix 1 or 2 tablespoons of arrowroot with 1 or 2 tablespoons of water to create the desired liquid.
Roux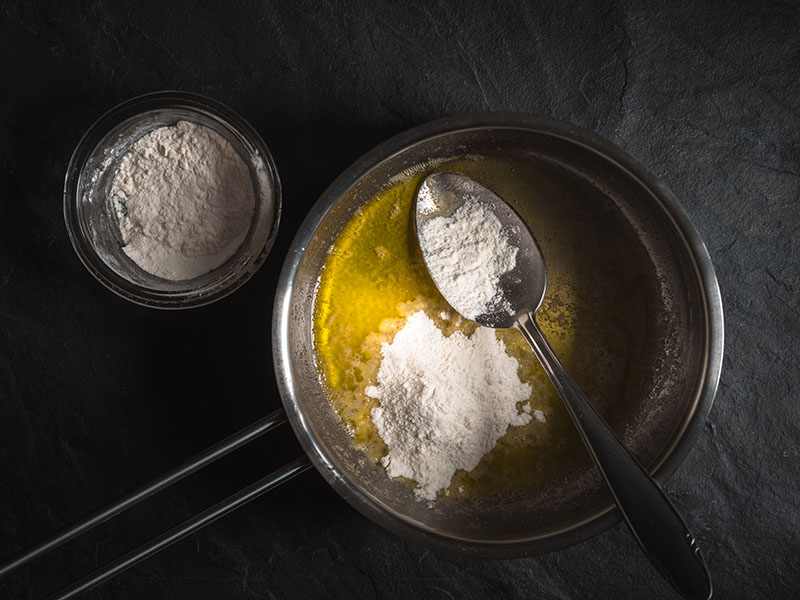 Are you curious when I mention roux as a file powder substitute? Roux is a combination of flour and fat; you will need to fry the flour in fat until you get a paste form. As file powder, you can add roux to your dishes to create a flavorful, thick, and smooth texture.
I will bring you 2 styles of cooking roux, including French style and Cajun style. French roux is a mixture of flour and butter, while Cajun roux will combine flour with bacon grease, lard, or oil. No matter which style you choose, the step-by-step cooking guide is the same.
You need to weigh the same amount of flour and fat and cook on heat until you get the desired brown levels. Roux can be added to various dishes such as gravy, soups, sauces, and stews. The longer you cook, the darker color of roux you can get. Nevertheless, a medium-brown version of roux is excellent to replace for file powder in Gumbo.
Have you ever wondered why you have to cook roux while it is normal if you add starch to dishes? I will explain through 2 reasons. Firstly, cooking starch will help you get rid of raw flavor in starch that will increase the taste of your foods.
Secondly, each granule of flour will be coated with fat such as butter and oil that will keep flour in a separated texture and dissolve more evenly when you pour it into soups. Besides, using roux will eliminate the risk of appearing lumps in your dishes.
You can add roux to your meals before you accomplish them; however, you need to spend more time preparing roux. If you want to supplement it with vegan foods, you can use any kind of vegan fat to fry flour.
Eggplant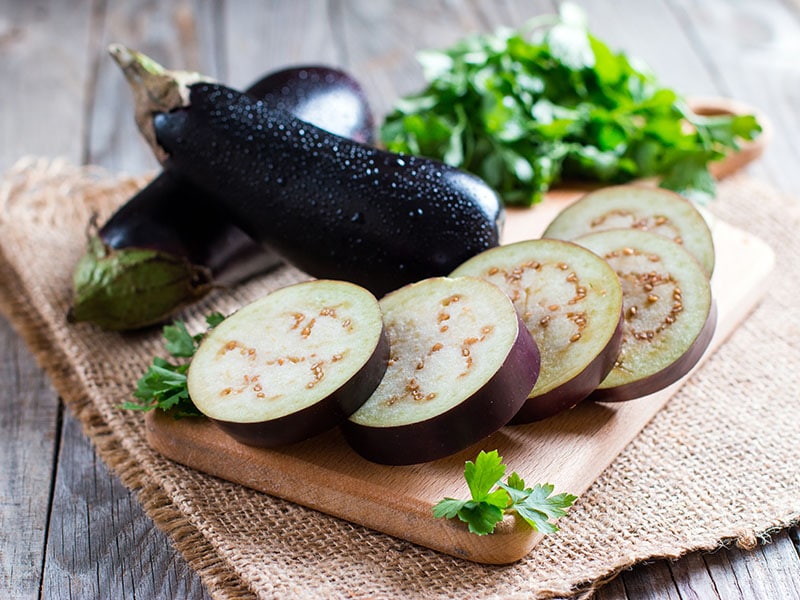 Eggplant is a member of the nightshade family. You can catch different kinds of eggplants that range from small to big, short to long, and light to dark colors. Eggplant is one of the most favorite vegetables all over the world and appears in numerous dishes.
It is quite easy to cultivate and thrive in prosperity in the summer months and hot climates. So what is the flavor of eggplant? Since zucchini, summer squash, and eggplant are from the same family, they have similar flavors, including mild, sweet, tender, and slightly bitter.
Eggplant is an excellent selection to help you upgrade dishes' flavor to new levels while thickening up your soup and stews. It features texture-like okra but creamier, spice and tang flavor when tasting it.
The eggplant's texture is porous; it absorbs liquid quite quickly; you should not cook it too long as its texture can vary from spongy and firm to tender. The small eggplants tend to be sweeter, more tender, thinner skin, and fewer seeds.
The tip for choosing perfect eggplants is to press your finger to the eggplants. If your finger is printed lightly on them, it's a great point to buy them; otherwise, you should not pick them as these fruits with "E" as the first letter are too old.
Eggplant is a good source of fiber, vitamins, and minerals such as folate, manganese, potassium, vitamin C, and vitamin K. In addition, eggplants also contain antioxidants to protect your health from cellular damage. (2)
If you are high in blood sugar, eating eggplants is a good way to reduce it, thanks to high polyphenols and fiber content. Fiber also supports you in losing weight; you can consume it instead of high-calorie foods.
Nopales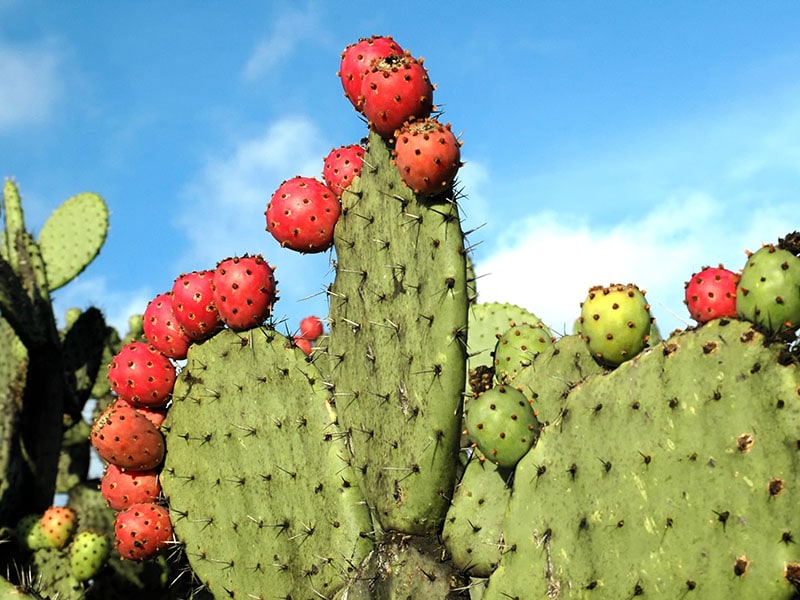 Nopales are edible cactus that come from Mexico. You can find them on the menu of enchiladas' side foods. It is considered a vegetable and can be used for substituting file powder. It is not difficult to buy since it can grow year-round, yet the best time to enjoy it is in spring.
If you want to lose weight, consuming nopales is a suitable option as it is usually eaten like a dietary vegetable. You can simply get it in Mexico or American Southwest grocery stores. You can eat raw nopales or cook them in various soups, salads, stews, and more.
Its flavor is mild, crunchy, and slight tart taste. You can choose to purchase fresh nopales, cut them into slices, dice them into cubes, or buy canned and dried nopales.
Nopales consists of a lot of anti-inflammatory and antioxidant substances; therefore, it is used to treat different diseases and symptoms, including wounds, ulcers, liver conditions, fatigue, and glaucoma.
Besides, nopales can contribute to producing diabetes treatment. You should add diced nopales at the end of the cooking process since it is cooked quickly, and you just need to simmer it for a few minutes.
Although the effects nopales brings to your dishes are quite similar to file powder, the preparation process is not simple. You need to remove the spines from nopales, and you have to be careful to avoid being prickled on your fingers.
However, you can choose to use processed nopales to reduce the time for processing and protect your fingers from being hurt.
Root Beer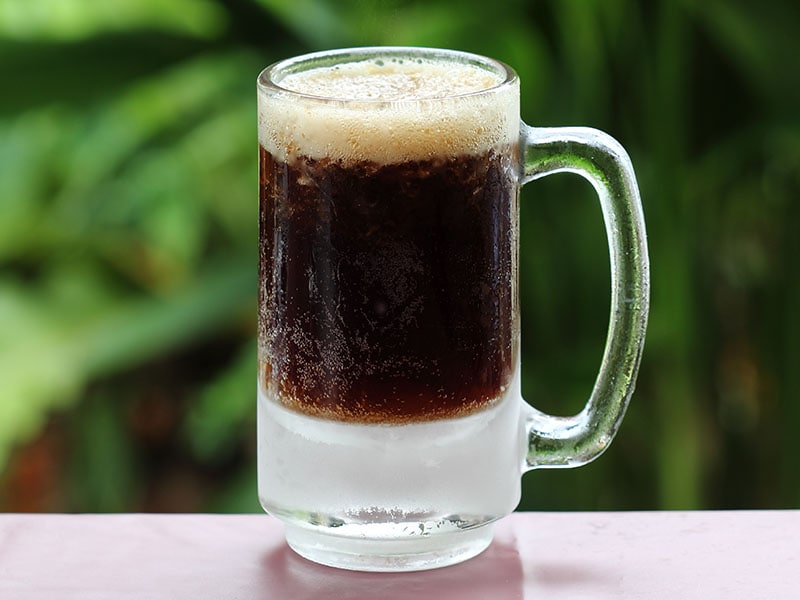 Root beer is a sweet and common beverage in North American. The main ingredient in dish drink is the root bark of the sassafras tree; therefore, you can simply understand why it can be an alternative for file powder.
Root beer is not similar to any other kind of beer; it doesn't contain alcohol, caffeine yet its taste is sweet and slightly mint-like. When you pour it into a glass, root beer will appear a thick layer of foam.
If you are afraid that using other file powder substitutes can change dishes' flavor, you can select root beer for them since it will give you the authentic and closest taste to a fine powder.
Nonetheless, file powder is used as a thickening agent, while root beer is in a liquid form that will make your dishes thinner. You have to consider using another thickening agent to get the best results.
How To Make File Powder At Home?
Although the recommend file powder substitutes above can bring you the same texture as you want, no alternative can win authentic flavor. Therefore, I will bring you a quick guide to make your own file powder. This will help you never lack file powder in your cabinets.
What You Need:
Several branches of the sassafras tree
Rubber bands
Coffee or spice grinder
A fine sieve
An airtight-lid glass jar
How To Make:
Step 1: You need to choose sassafras leaves from 3 kinds of leaves: simple oval, two-lobed mitten, and three-lobed maple leaf shape. No matter which shape you select, you will get an excellent powder.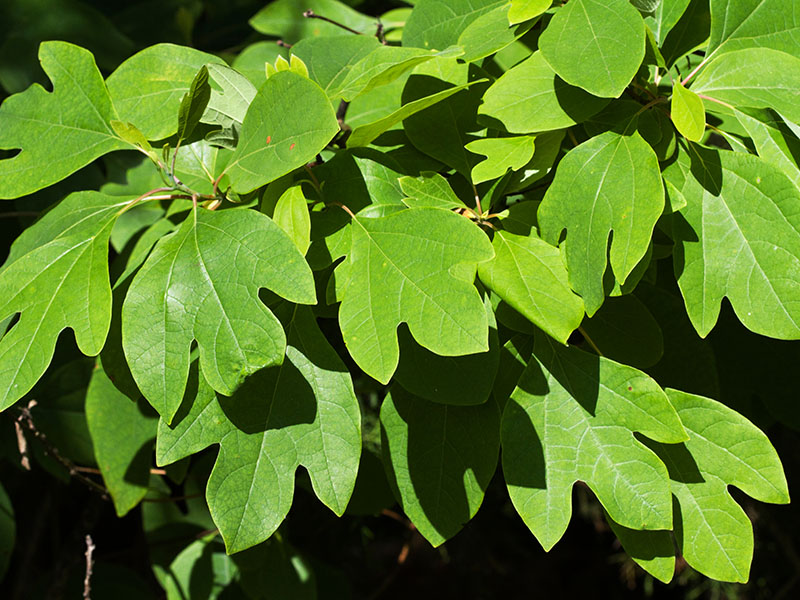 Step 2: Cut the tips of branches and tie them up with rubber bands.
Step 3: Hang the bundle and avoid exposing it directly with light and heat. The regular time is for about 1 week or until you find it dry and crunchy.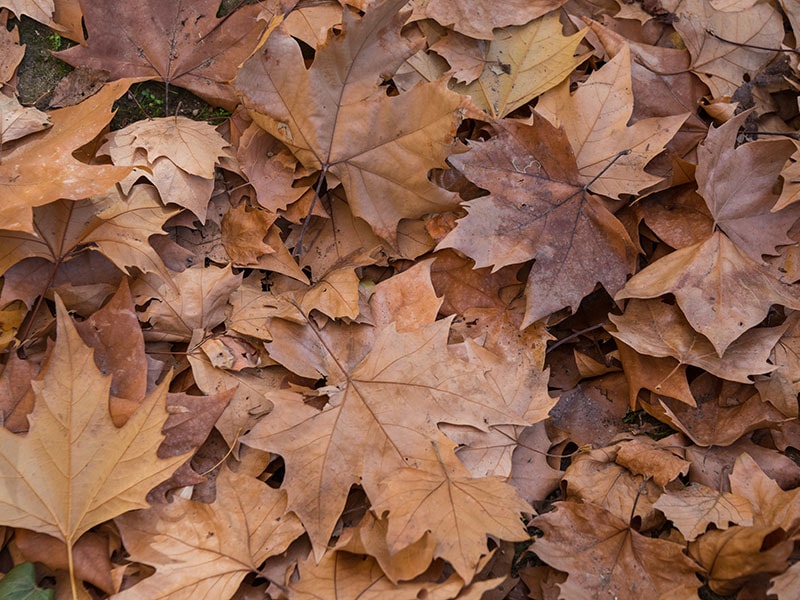 Step 4: Separate the leaves from their stems and pour the leaves into a coffee or spice grinder; then grind them until they turn into ground form and have a distinctive aroma and green color.
Step 5: You should sift the ground leaves through a sieve to eliminate lumps, stems, and big leaves left behind.
Step 6: Add the last powder to the glass jar and store it in dry and dark areas.
Watch this video to know more:
Useful Tips For You:
Only hang sassafras leaves indoors since the sunlight will turn their original color into brown and reduce their flavor.
You can use mortar and pestle to grind dried leaves.
You should harvest sassafras leaves in the fall since they will change the color later.
Tips For Storing File Powder And Its Substitutes
If you don't want to lack file powder as well as file powder substitutes when you need them, you should know tips for storing them to avoid this situation and save your money instead of purchasing new on constantly.
I will category tips into 3 sections: storing powder form including file powder, corn starch, and arrowroot powder; storing fresh veggies including okra, eggplant, and nopales; storing roux and root beer.
Powder
The powder, including file powder, corn starch, and arrowroot powder, can maintain their good condition for a long time when you store them in airtight containers and place them in dry and slightly cool areas.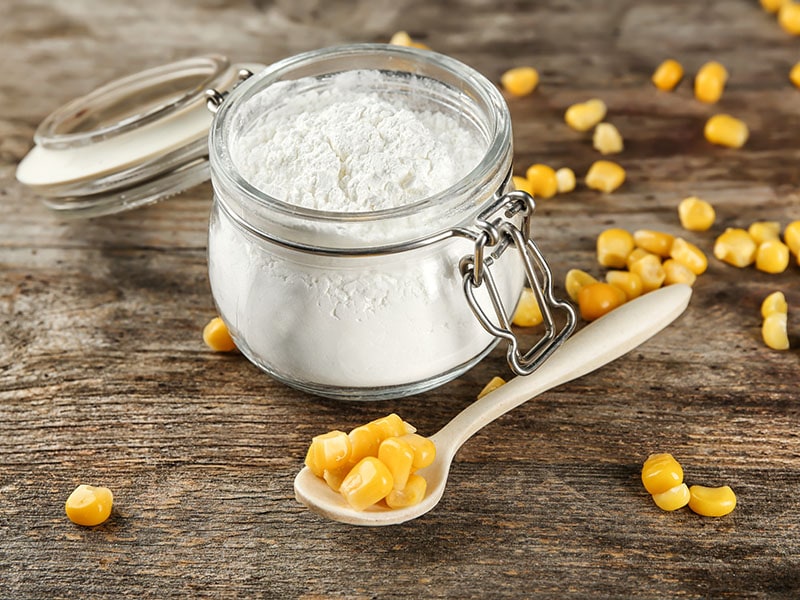 Indeed, the pantry or cabinet in your kitchen is an ideal place. You are not compulsory to keep them in the fridges. If you store them properly, your powders can avoid exposure to moisture and odors as well as protect them from attracting insects.
When you open these powders, don't forget to close tightly with the lids. If you powder in a regular bag, you should move it to the tight-lid jar for easy use.
Fresh Veggies
For okra and eggplant, you should store uncut and unwashed in refrigerators. Before placing them into the fridge, you need to wrap them with paper towels or keep them in paper bags. The perfect area for them is in the vegetable drawer since this place will provide your vegetables suitable moisture and temperature to maintain their nutrients.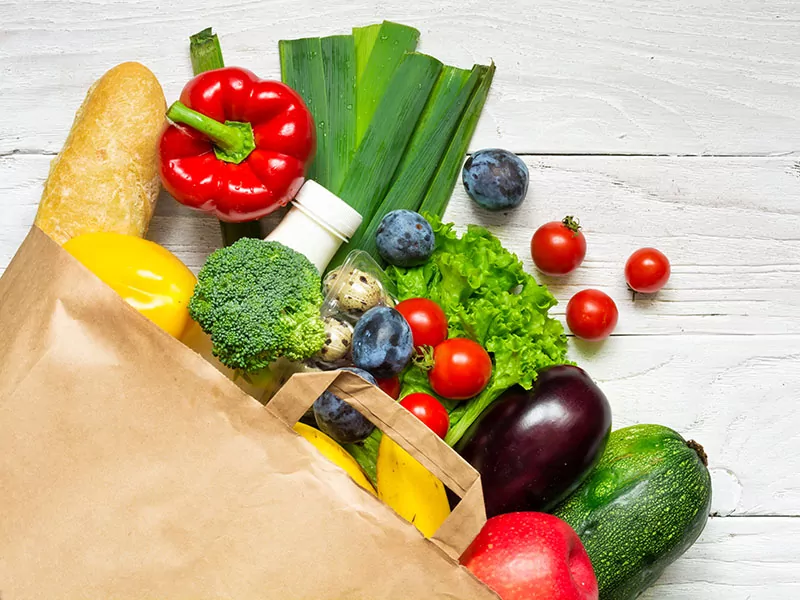 For nopales, you have 4 ways to store it depending on your favor. The first way is dehydration; you have to cut it into strips, boil them, and place it in a dehydrator at 135 degrees F.
This way will help you keep Napoles in the longest period. The second way is freezing. Freezing Napoles is the simplest method to retain its flavor and nutrition.
After boiling within 1 minute, you just take it out, pour it into freezer bags, and throw them into the freezer. The last one is pickled nopales with several spices and vinegar.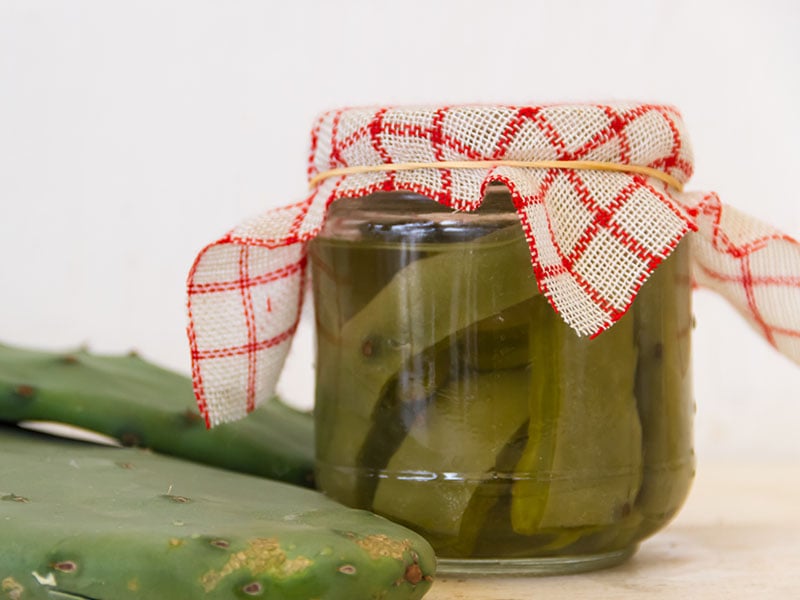 Roux And Root Beer
After processing the roux, you can keep the excess one into an airtight jar and store it in the refrigerator. If you keep it properly, you can continue using up to a month.
As roux, the most extended period you can store root beer is up to 1 month in your fridge.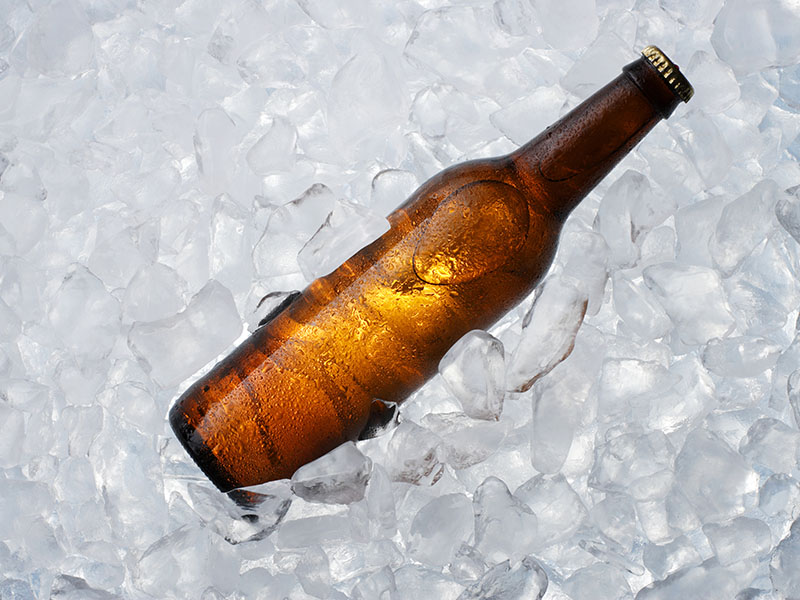 FAQs
Here are frequently asked questions that many people usually wonder about file powder as well as file powder substitutes. Keep reading and ease your concerns about them.
Let's Pick Your Favorite File Powder Substitutes And Cook Your Wish Dishes
After reading my post, your concerns about the shortage of file powder when cooking can be cleared up. I have provided you with potential selections, and you can pick one of them to cook your desired foods.
Besides these suggested alternatives, you can consider using potato starch, rice flour, or zucchini to replace file powder when needed. I hope this article will bring you more choices to cook excellent dishes and enhance their flavor to a high level.
Don't forget to add them in an appropriate ratio to ensure the original taste can be kept. Do you have any ideas for file powder substitutes and any questions? You can type some words via the comment box chat below.
I always welcome you to my site and read other news posts every day. If you find this article useful, don't forget to share it with your beloved people.
Nutrition Facts
1 servings per container
---
Amount Per ServingCalories33
% Daily Value *
Total Fat 0.2g

0

%
Sodium 7mg

1

%
Potassium 299mg

9

%
Total Carbohydrate 7.5g

3

%

Dietary Fiber 3.2g

12

%
Sugars 1.5g

Protein 1.9g

2

%
---
* The % Daily Value tells you how much a nutrient in a serving of food contributes to a daily diet. 2,000 calories a day is used for general nutrition advice.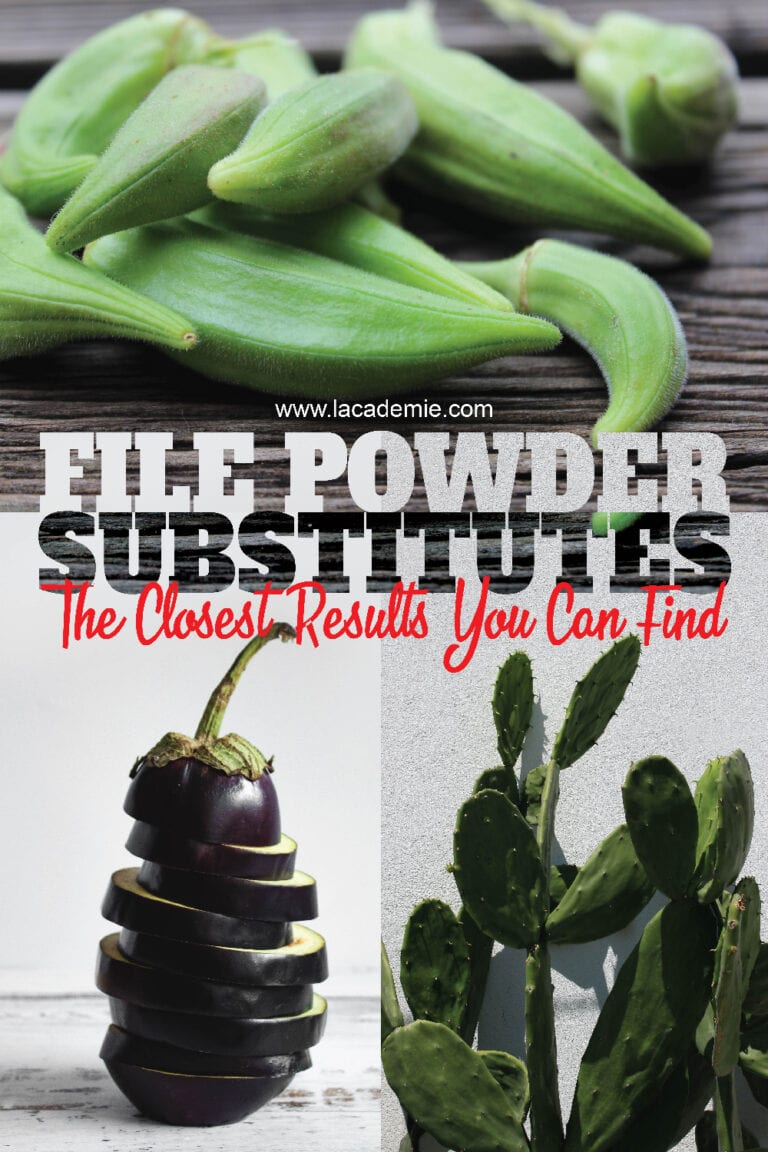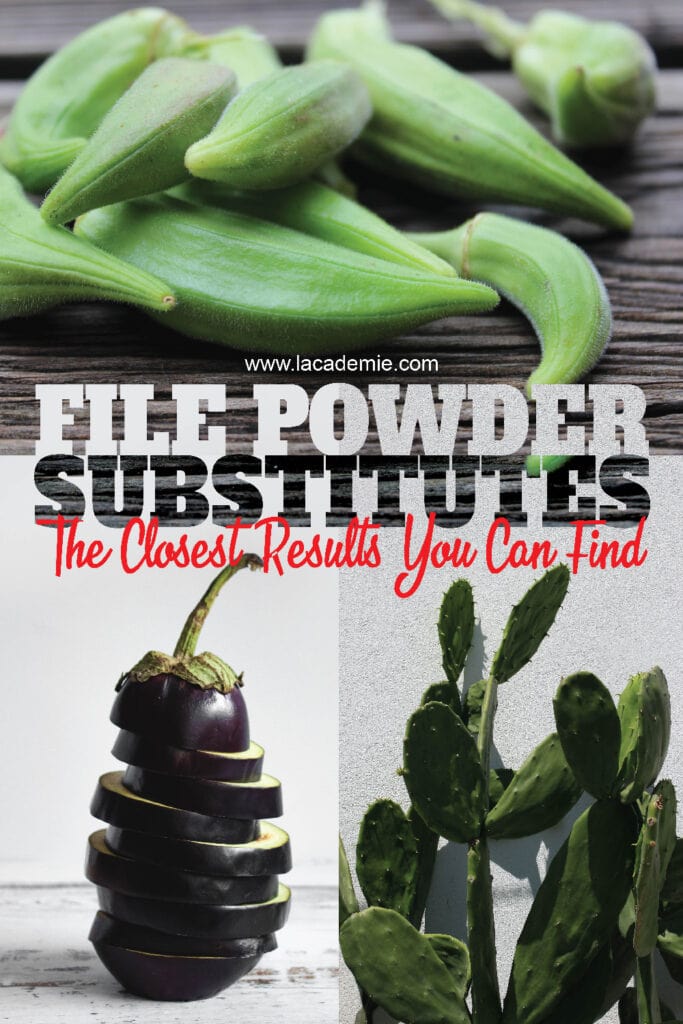 References
2021. 20 Health Benefits Of Okra That Are Constantly Overlooked. [online] Available at: <https://www.lifehack.org/294087/20-health-benefits-okra-that-are-constantly-overlooked>.
Health Benefits Of. 2021. 11 Shocking Health Benefits Of Eggplant – Health Benefits Of. [online] Available at: <https://healthbenefitsof.org/11-shocking-health-benefits-of-eggplant/>.