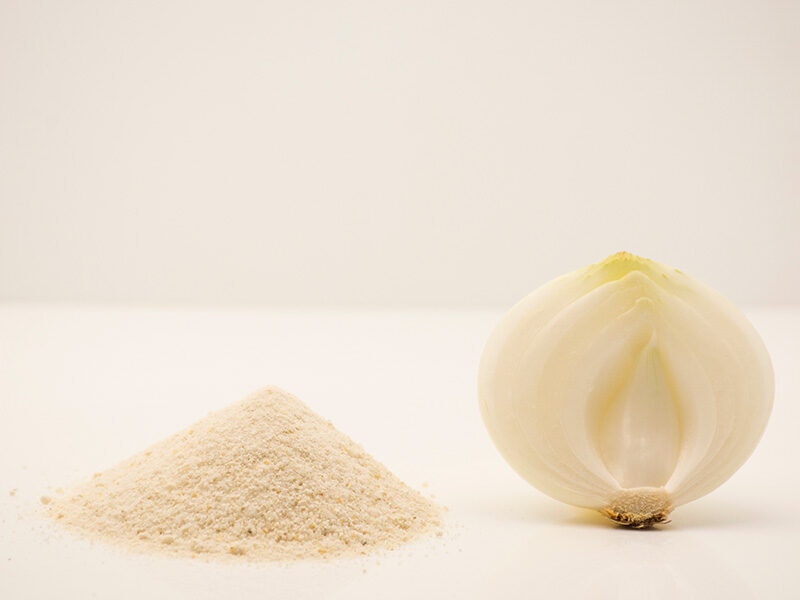 When it comes to substitutes for onion powder, excluding fresh onions, I bet many of you won't know which replacement can be used.
There are many available substitutes for onion powder. However, you have to choose a suitable onion-flavored replacement to season your dish and know the proper ratio of these alternatives to avoid turning your plate into a disaster.
In this post, I will tell you the closest replacements of onion powder and provide their exact ratios compared with onion powder. So jump in and check it out right now!
Here Are My Best 16 Onion Powder Substitutes!
You don't have your onion powder in your kitchen, and you go to the supermarket but still cannot find them after several walking around the condiment section? My suggested list is here for you. This list includes eight dried, eight fresh onion powder replacements and one homemade onion recipe for you to try.
I believe you can easily find these replacements below in any corner of the city!
Dried Onion Powder Substitutes
Onion Flakes
Minced Onion
Onion Granules
Onion Salt
Garlic Powder
Garlic Salt
Black Garlic Powder
Celery Seed
Fresh Onion Powder Substitutes
Raw Grated Onion
Shallots
Scallions
Leeks
Minced Fennel Bulbs
Onion sauce
Chopped Chives
Chopped Celery
Now, let's start to discover more useful detailed recommendations!
Onion Powder – Indispensable Luggage Of Onion-Addicted Foodies
But… wait for just a second! Take a look at the information below before going to the main section!
What Is Onion Powder?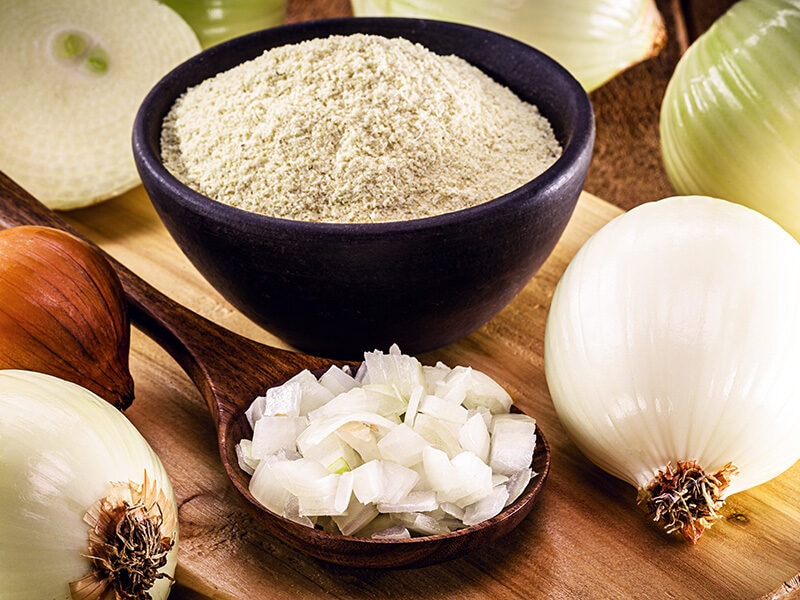 Onion powder is a processed product originating from fresh onions. In other words, it is literally fresh onions being dried and grounded into powder form.
Visually, onion powder looks very much like onion salt, which is also a form of ground onion. So, are there any distinctions between onion salt and onion powder? Well, you'll have to read and find out. Don't worry, I'll discuss onion salt in a later section.
Commercially, they are processed by dehydration, freeze-drying, vacuum-shelf drying, and flow drying methods (1). Depending on the kind of onion, onion powder will come in many different colors, usually light yellow or white.
In fact, onion powder was born to store fresh onions as this vegetable is a valuable but perishable ingredient. Due to being made from fresh onions, onion powder still can retain its typical intense onion scent. However, since it's dehydrated, one teaspoon (2.4 g) of onion powder can be equivalent to an entire medium-sized onion.
Onion powder is now a popular condiment around the world. It appears on almost all supermarket's condiment sections. And you know what? Until now, the US is the largest producer of onion powder in the world; followed by India, China, and Egypt. (2)
Typical Use Of Onion Powder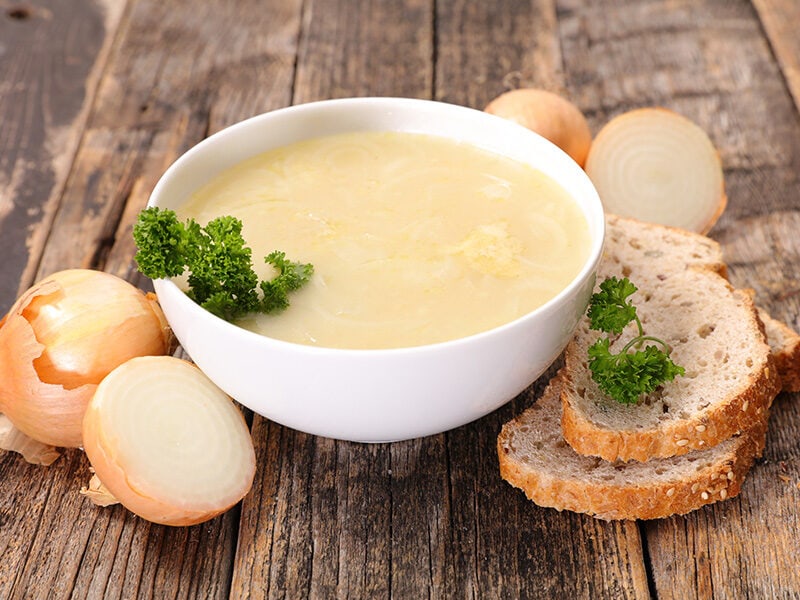 Just hearing the keyword "onion", I'm sure you can probably guess its use. Yes! Although there are many aspects that set onion and onion powder apart, they both can be used to add flavors to your dishes. For many years now, they've become indispensable ingredients in many dishes.
For example, you can use onion powder for soups, sauces, broths, toast, and other grilled meats as well.
Onion powder is extremely popular because of its convenience. Even some professional chefs prefer using onion powder instead of fresh onions because it's easier for seasoning. Furthermore, onion powder helps to save time cooking. And you know, onion powder takes your tears away too!
Onion Powder: What Does It Help?
Onion powder (like onion) plays a significant role in building a healthy body. In this part, I will reveal to you five health benefits that onion powder can offer!
1. Preventing And Minimizing Heart Problems
You may not know, onions give positive support to your heart health. And so does the onion powder!
Onion powder helps you to protect your heart as it has anticoagulant properties, which help to prevent blockage and formation of clots in the arteries – one of the leading causes of heart disease.
In addition, it also helps to reduce the risk of high blood pressure, stroke and regulates your blood cholesterol.
2. A Healthy Bone "Contributor"
Onion powder is a spice rich in manganese and calcium – two helpful nutrients in the process of healthy bone structure formation, and construction. Specifically, 1 onion powder tablespoon contains 0.09 milligrams of manganese and 1 onion powder teaspoon has up to 9 mg of calcium.
Furthermore, antioxidants in onion powder also help to prevent free radical damage on the bones, improve your bone density, and keep osteoporosis away.
3. A Recommended Spice For Diabetes Patients
Excluding these two great benefits below, onion powder also acts as one of the regulators of your blood sugar. In other words, compounds like sulfur and quercetin in onion powder inhibit the sugar release in your blood.
On the other hand, these two compounds in onion powder also help convert starch into helpful energy for your body, avoiding the sugar accumulation in your blood. As a result, it can be said that onion powder can help to prevent diabetes.
4. Perfect Condiment For Your Diets
Onion powder is a suitable condiment to add to the kitchen of those on a diet. Due to being dried, onion powder not only provides your body fiber (1 onion powder tablespoon contains about 1 gram of fiber), but this condiment is also very low in fat and calories.
One teaspoon of onion powder contains only 8 calories and has almost no fat. Therefore, for onion' flavor lovers, you can add a random amount of onion powder you like without any worry.
5. Good for Your Hair
Onion powder and hair? You might never think these two things have any connection with each other, but they really are!
The antibacterial nature of onions (3) will help you to prevent dandruff growth on your scalp. Not only that, but it also nourishes hair follicles, makes the blood circulation in your scalp stronger. At the same time, it prevents hair loss and stimulates hair growth.
Equivalent Ratios Of Onion Substitutes
Here, before going to the detailed explanation, please check out the table below and write it in your notes. It will definitely help you to remember the ratios for each substitute!
| | |
| --- | --- |
| Substitutes | Ratios (Onion Powder/Substitutes) |
| Onion Flakes | 1 tbsp = 3 tbsp |
| Minced Onions | 1 tsp = 1 tbsp |
| Onion Granules | 1 tbsp = 2 tbsp |
| Onion Salt | 1 tbsp = 1 tbsp |
| Garlic Powder | 1 tbsp = ½ tbsp |
| Garlic Salt | 1 tbsp = ½ tbsp |
| Black Garlic Powder | 1tbsp = ½ tbsp |
| Celery Seeds | 1 tbsp = 1 tbsp |
| Raw grated Onion | 1 tsp = 3 tbsp |
| Shallots | 1 tbsp = 2 m-size shallots |
| Scallions | 1 tbsp = 3 tbsp |
| Leeks | 1 tsp = 1 cup |
| Minced Fennel Bulbs | ½ tsp = 1 tsp |
| Onion Sauce | 1 tsp = 1 tbsp |
| Chopped Chives | 1 tbsp = 1 bunch |
| Chopped Celery | Add as your preference |
Onion Powder Substitute: 16 Perfect Picks For You
There are various kinds of alternatives for onion powder, and I'm sure my list will be very detailed and straightforward for you to follow. Don't waste any second. Let's go for it!
Dried Onion Powder Substitutes – Savers For Your Dishes In Hurry Time
I bet that now you are really curious, aren't you? Let's go to discover the best eight dried onion powder substitutes!
1. Onion Flakes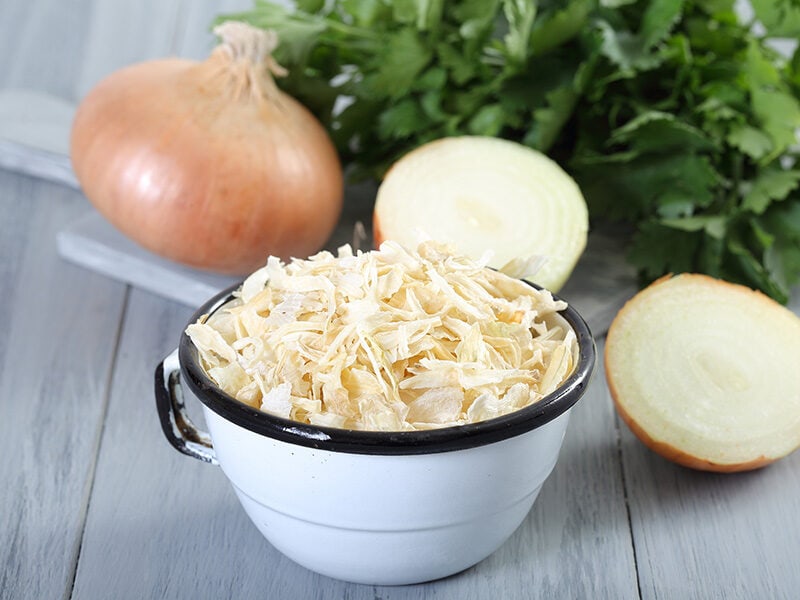 The first onion powder alternative I want to introduce to you is dehydrated onion flakes.
Literally, dehydrated onion flakes are onion powder at the time it has not been ground into powder form. It is finely chopped and dried fresh onion; hence, its size will also be different from onion powder. Dehydrated onion flakes are thin, bigger, and have a slight yellow color.
Another minor difference, they are different from each other in the flavor intensity. Due to the difference in size, a tablespoon of onion powder will have a more powerful flavor than a tablespoon of dehydrated onion flakes. In particular, 1 tablespoon of onion powder is equal to 3 tablespoons of dehydrated onion flakes.
However, in order to easily remember, you can put dehydrated onion flakes in a blender and grind them; then use them in a 1:1 ratio like onion powder.
Excluding onion powder, you can also make onion granules yourself! You can see this video to know more:
2. Minced Onion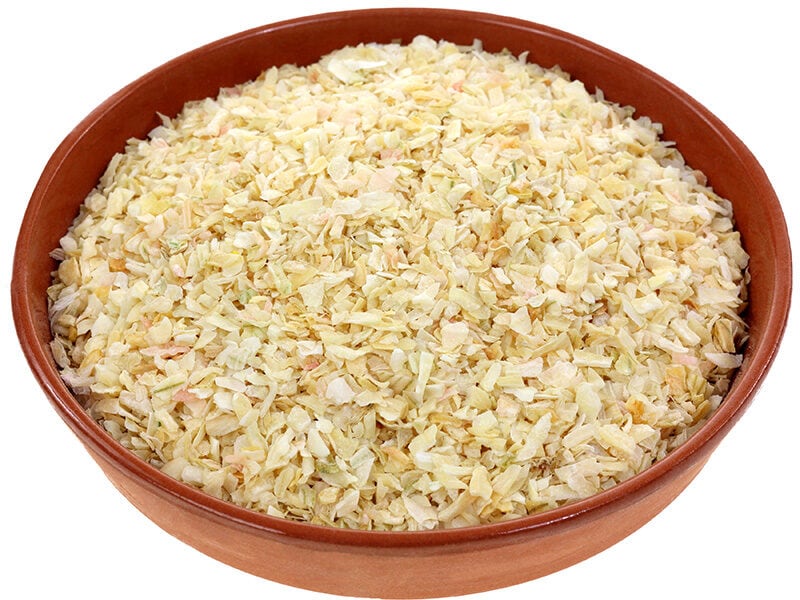 Dried minced onion is the improved version of onion flakes as it is minced again after being cut into small pieces. To put it another way, onion flakes are thin pieces of dried onion, while the minced onion is coarsely minced seeds of dried onion.
This alternative's flavor is similar to onion flakes as it doesn't have any other additions inside. However, because it has a smaller size, you will add less minced onion than onion flakes.
The ideal ratio for this replacement is 1 teaspoon onion powder that is equal to 1 tablespoons minced onion.
3. Onion Granules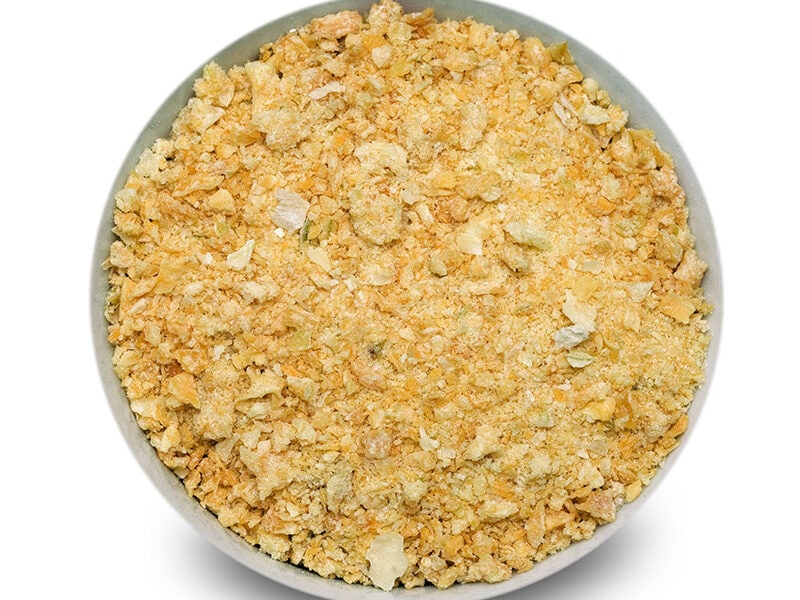 Onion granules are the seasoning substitute closest to onion powder. It is also dried by dehydration method; however, it is not as finely ground as onion powder.
In terms of size and outside look, onion granules are larger and coarser than onion powder but smaller than onion flakes. If it is not processed carefully, it will be very similar to minced onions. And, of course, its flavor is milder than onion powder.
Ah, I almost forgot, their ratio compared with onion powder is 2:1. Just simply double the amount, and you will have the exact taste of onion powder.
4. Onion Salt
Onion salt, its name is enough to tell you two main ingredients of this alternative spice.
Compared with onion powder, onion salt is used as the main seasoning ingredient because it contains a large amount of salt. Salt is the main ingredient in onion salt, accounting for 3/4 the texture of this spice.
You can use the ratio 1:1 for your foods, but you need to keep in mind that you should add a little or no salt to your dishes when using this spice. As said earlier, onion salt has a large amount of salt, so be careful, or you will throw away your lunch.
5. Garlic Powder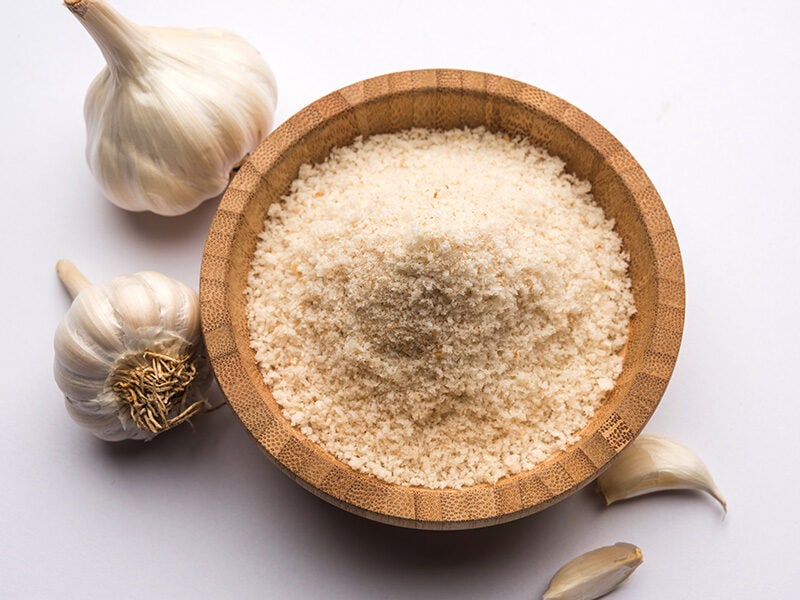 Like onion powder, garlic powder is also a popular condiment around the world. It is also dried by the dehydration method and finely ground into powder form.
But wait, isn't garlic powder the same as granulated garlic? Well, they're two different things. But despite the differences between granulated garlic and garlic powder, you can still use these two interchangeably when it comes to replicating the flavor of onion powder.
Garlic powder is put on the same shelf as onion powder in the kitchen, and they go hand-in-hand in many recipes. Because they are parts of the "allium" family, their tastes are pretty similar. Therefore, if you are cooking but finding out that your onion powder has run out, using garlic powder as a seasoning substitute is not the wrong choice.
However, this alternative has a stronger and more intense flavor than onion powder, so you only need to use half a tablespoon of garlic powder for a tablespoon of onion powder (0.5:1). Then, add more according to your taste.
6. Garlic Salt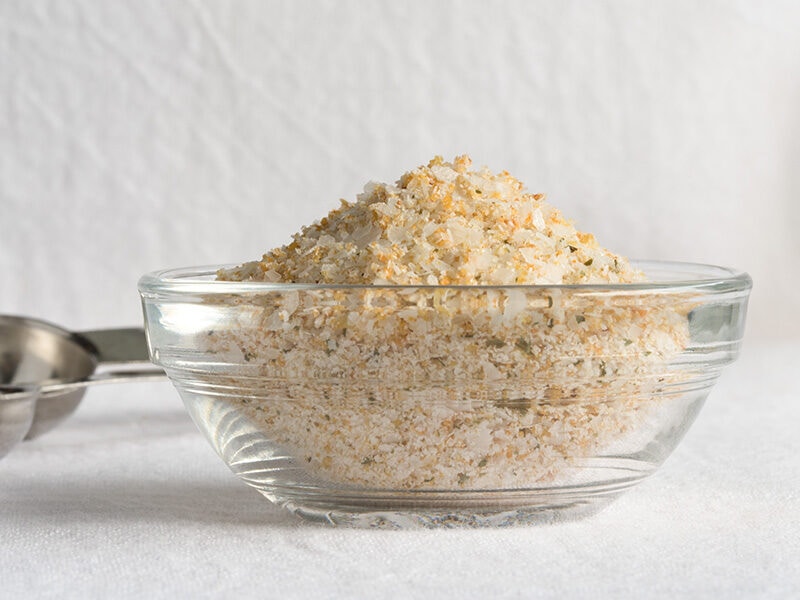 If garlic powder can be used as a seasoning replacement for onion powder, of course, you can also use garlic salt to replace onion powder in your dishes too!
However, garlic powder and garlic salt's application are not necessarily the same. This is due to the many dissimilarities between garlic powder and garlic salt. In other words, you'll need to adjust the substitute ratio accordingly when juggling between garlic powder and garlic salt.
This condiment also has the same ratio of salt and garlic as onion salt; in particular, 3 parts salt plus 1 part garlic powder. Nevertheless, garlic has a stronger flavor than onion; you should use half of the onion powder amount (1 tablespoon of onion powder with ½ tablespoon of garlic salt).
Also, I'll tell you a little cooking trick: Use garlic salt with pepper (white and black are also accepted) or marjoram. They will be the magic companions.
7. Black Garlic Powder
Black garlic powder is a quite special seasoning. Not only does it have a distinct black color, but also its taste is quite similar to regular garlic powder.
The commercially available black garlic powder has more ingredients. Excluding black garlic, regular garlic, it also contains a little amount of onion. Therefore, you can consider this spice for replacing onion powder.
The recommended ratio for this alternative is 1 tablespoon of onion powder vs ½ tablespoon of black garlic powder. But I have a small note: Black garlic powder also has a bit of a sweet taste, so consider adding them into appropriate recipes.
If you are curious about how to make black garlic powder, don't hesitate to reference these detailed instructions.
8. Celery Seed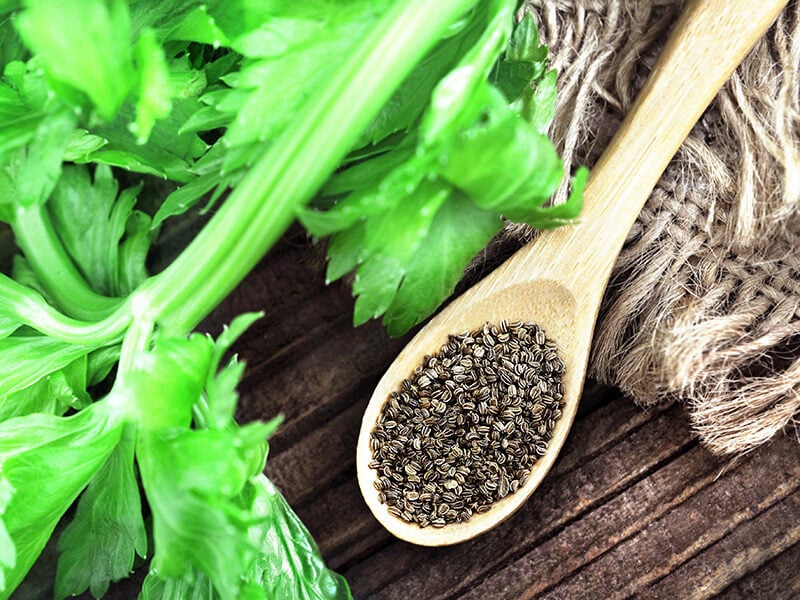 The last dried alternative of onion powder, of course, is the less alike one. However, if you now only have it in your kitchen, this condiment can work in a new refreshing way!
Because of its aromatic smell and taste, celery seed will work absolutely well in many dishes. I did it one time before, and it's totally fine! And who knows? Let's try once. You might have a more delicious recipe than the old one with onion powder!
The equivalent ratio for this alternative is 1:1.
Fresh Onion Powder Substitutes – Refreshing Your Foods
I will not let you wait any longer. Here are the eight fresh condiments you can use as a replacement for your onion powder.
1. Raw Grated Onion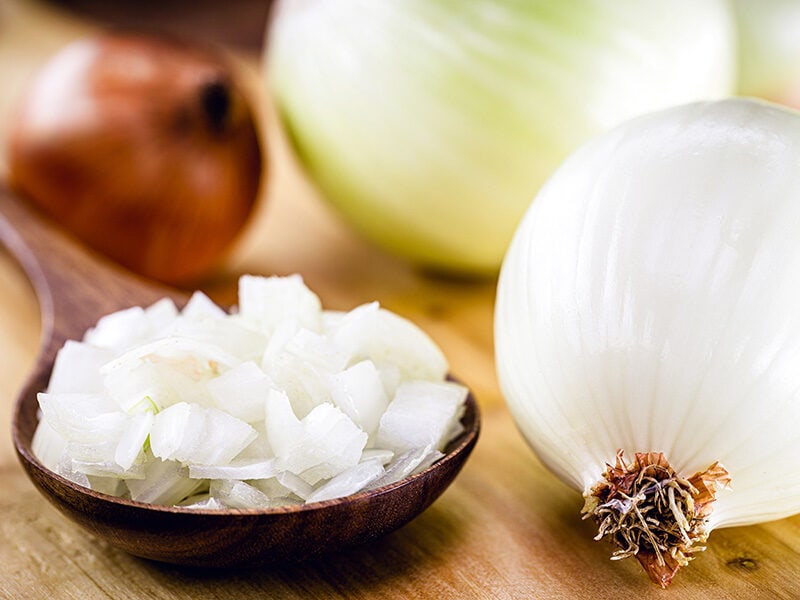 Onion powder is derived from fresh onions, so it is not surprising that this spice is added to my onion powder alternatives list.
Grated raw onions are a great addition to many dishes. If you know how to store these cut onions properly, they'll enhance your dishes' flavor, from soups, stews, and roasted to sauces, making them more attractive and delicious.
But in return, because it is a fresh spice, the smell of onions will be triple stronger than in the powder form. The proper ratio for this substitute is 3:1 – 3 tablespoons freshly grated onion vs. 1 teaspoon onion powder.
Note: As raw onions contain a lot of water, you should consider the level of liquid in your dishes carefully to have a better taste.
Don't miss this useful tip for grating fresh onions!
2. Shallots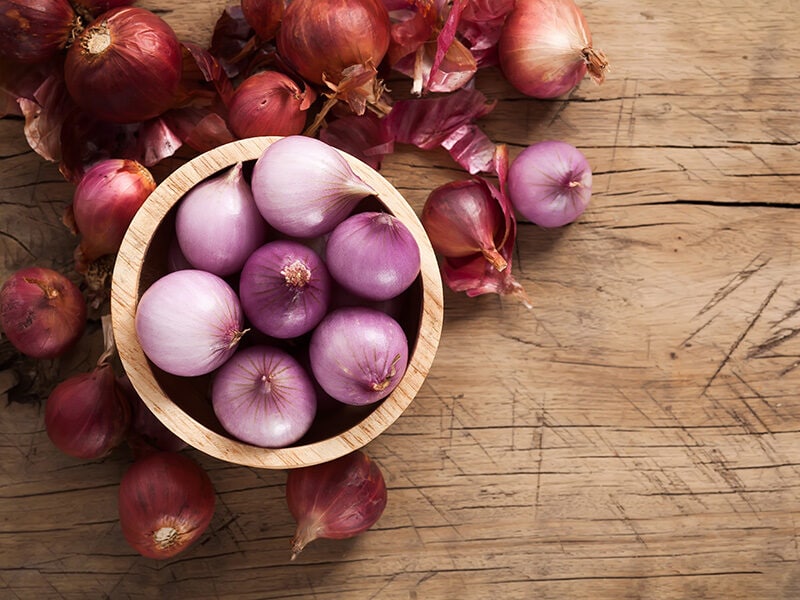 From the outside, this beautiful purple substitute looks like a mini version of onion. It is also an excellent spice for many foods. Notably, shallots are more commonly used in Asian cuisine. They are like onions in the West, so you can go to Asian markets or supermarkets in your area to find them.
Shallots also belong to the "allium" family as onions; hence, they can be seen as a perfect candidate for the replacement position. Moreover, their taste is as sweet, spicy, and intense as fresh onions.
The perfect ratio you need to know is 1 onion powder tablespoon is equal to 2 minced medium-size shallots (1:2).
Little trick: Try using them to make pickles. Maybe you will love this dish!
3. Scallions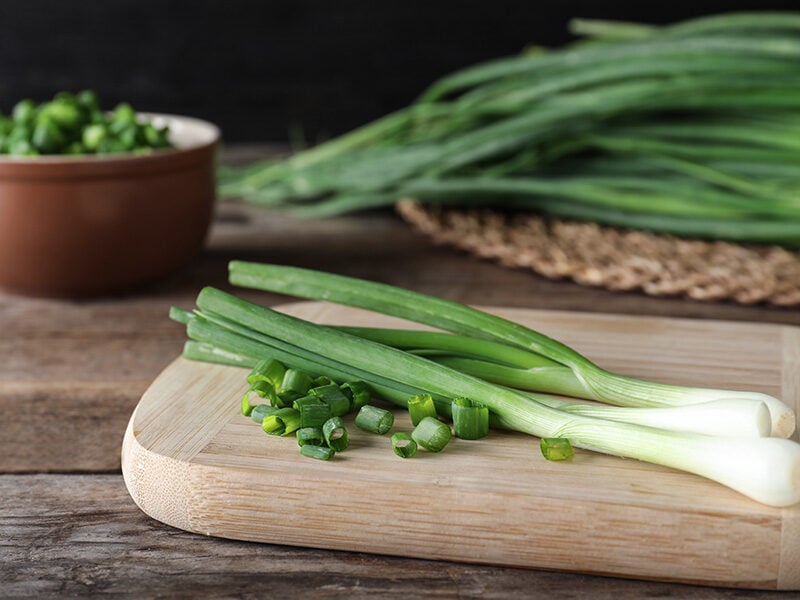 Scallions are spices with long white stalks and dark green tips. This is the only fresh onion powder substitute that can be eaten raw. However, you should pay attention to how to preserve scallions properly to ensure their flavor.
You can cut or mince the white stalks of scallions and use them to substitute the onion powder. Since its flavor is not as strong as onions, take the triple amount compared with onion powder when you use it. In other words, add 3 tablespoons of scallions instead of 1 tablespoon of onion powder.
4. Leeks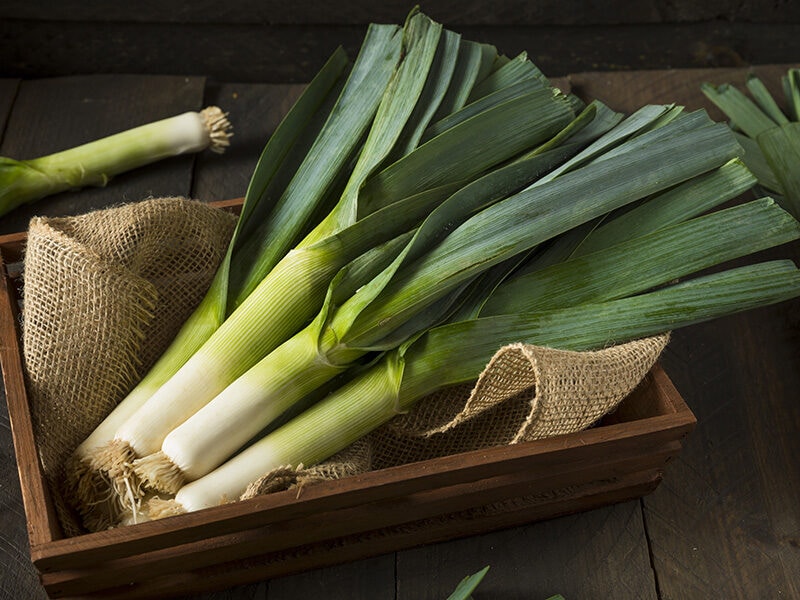 Are you telling me you used to mistake leeks with scallions? Come on; they're completely different. Leeks are many times larger in size than scallions. It's like a "GMO version" of scallion, but actually, it's not.
Leeks are also another cousin of onions, so there's nothing wrong with using them to replace onion powder. As long as you know the correct ways to retain leeks' freshness, you'll be able to preserve leek's alluring flavor to use it as an onion powder substitute.
And in my opinion, the signature flavor of leek is rather mild when compared to the original onion powder. Therefore, 1 cup of minced fresh leeks will be equivalent to 1 teaspoon of onion powder (1:1).
5. Minced Fennel Bulbs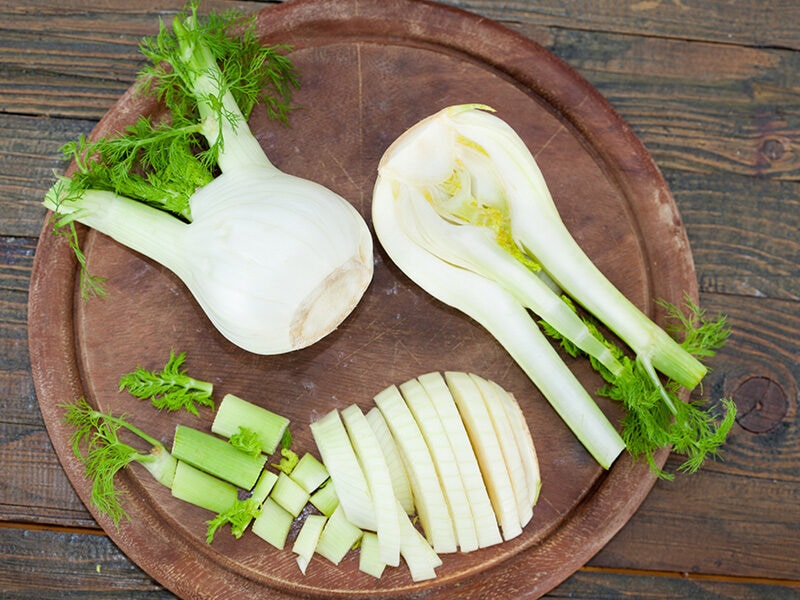 In many areas, it can be challenging to find this spice. That's why I put them in the last place on this list of fresh substitutes; however, if you can get them at the supermarket, congratulations! Minced fennel bulbs are a good substitute for onion powder.
All parts of fennel bulbs are useful cooking ingredients. At a ratio of 1:0.5 (1 teaspoon of minced fennel bulb = 1/2 a teaspoon of onion powder), chop the bulb and use it to replace your run-out onion powder.
But… wait! Keep the leaves, then chop them up and add to your soup. Trust me. Your soup will be the brightest star of your family dinner!
Are you still worried? Let me tell you one interesting fact! This condiment has the same use as onion. Due to its antibacterial properties, in Vietnam, fennel leaves are popularly used to add in soup for patients who catch coughs and colds.
6. Onion Sauce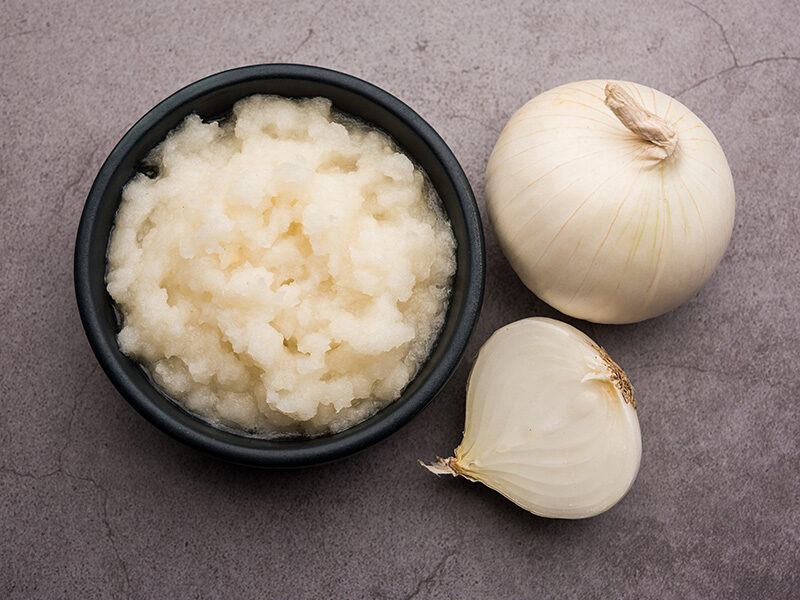 Onion sauce (or onion paste) can handle really well in the alternative position of onion powder. From the outside look, this condiment almost looks like a kind of smoothie.
To have onion sauce, you just need to mince fresh onions then put them into the blender. Its flavor will be more similar to raw grated onions, but it will make your dishes more watery and moist.
About the ratio, 1 teaspoon of onion powder will have the same taste of 1 tablespoon of onion sauce.
7. Chopped Chives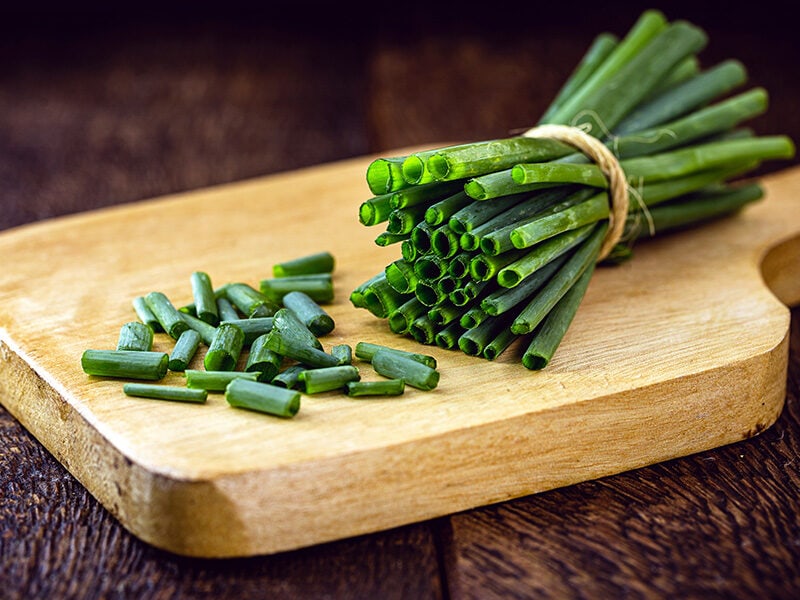 If case you don't have any of these fresh substitutes, you can use chopped chives.
Although this spice does not belong to dried and cold recipes, if you really need onion flavor in your dishes, you can blanch them with boiling water then add them to your dishes.
However, in soups and other hot dishes, chopped chives are a good choice. My best-recommended ratio for this spice is 1 tablespoon of onion powder with 1 bunch of chopped chives.
8. Chopped Celery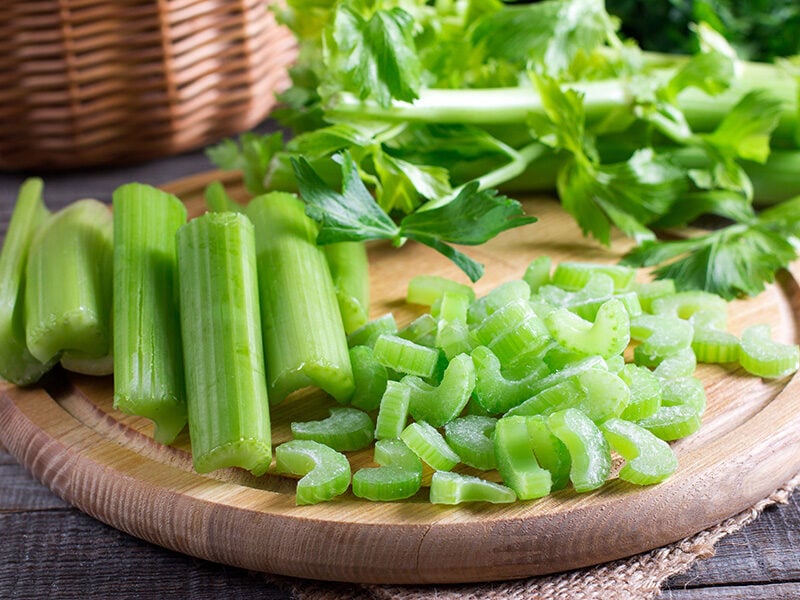 Similar to minced fennel bulbs, chopped celery is not a wrong choice for onion powder substitute. As celery is considered to have an aromatic smell and flavor, they are usually used to replace onion as well as any other form of onion in recent years.
If you add chopped celery to your dishes, it absolutely can help you to strengthen the flavor without overwhelming them. Moreover, the health values it brings you are even more than onion does. Just make sure it hasn't passed the estimated time most celery can last before adding it to your dish.
You still worry about the flavor? Try to add it bit by bit until you find it's exactly like your expectation!
Homemade Onion Powder
Now, if you have read this far, but you either don't like or don't have all of these substitutes above, it's time for homemade onion powder!
I'm really sure that your homemade version of onion powder will be 100 times better than those bought in the store! It has a more authentic onion flavor. It's safer for your health, and most importantly, it's really easy to make!
Right now, I will give you the simplest recipes for making this homemade onion. Homemade onion powder, substitutes for in-store onion powder!
What You Need To Prepare
Onion
A Dehydrator (or an oven)
A jar
What You Need To Do
Step 1: After buying onions, peel their crust and cut off the roots.
Step 2: Wash your onions, then put them in a basket for faster drying.
Step 3: Slice your onion in half lengthwise, then cut into thin slices horizontally.
Step 4: Put them into the dehydrator, dry them until there is no moisture in your onions (if you don't have a dehydrator, put your sliced ​​onions in the oven at 150 degrees).
Step 5: After 6 hours, turn off the dehydrator and take them out. For the oven, this period can be up to 12 hours.
Step 6: Put the dehydrated onions in your blender, then puree them until they have a smooth powder form.
Step 7: Tada! You already have delicious and healthy homemade onion powder. Just put them in a jar to store them!
Note: When cutting onions, you need to have them very exactly sliced. This will be helpful for the dehydration process.
Make your homemade onion powder for longer use in the future! You can see this video to know more:
FAQs
So, after reading my post, if you still have any question about my onion substitute, you can check out the frequently asked questions below for more information.
What Are Your Priorities For Onion Powder Substitutes?
So, after reading my detailed post, have you already figured out the most appropriate onion powder replacement for your recipes? I know you cannot buy all then try each one, but you can pick and try the most familiar ones first. In addition, prioritize the most common alternatives that can easily be found in the market.
However, no matter which substitutes you choose, try eating them first before adding them to your dish. By this method, you will avoid disappointment when the substitute does not live up to your expectations.
Now, if you have had any experiences with one of these onion powder substitutes in my list, please leave a comment below to share with me. I can't wait to read them!
References
Onion Powder. Available at: https://en.wikipedia.org/wiki/Onion_powder (2021).
Onion Powder Market: Global Industry Trends, Share, Size, Growth, Opportunity and Forecast 2017-2022. Available at: https://www.prnewswire.com/news-releases/onion-powder-market-global-industry-trends-share-size-growth-opportunity-and-forecast-2017-2022-300415567.html (2017).
Kabrah, M. A. M., Faidah, H. S., Ashshi, A. M., & Turkistani, M. S. A. (2016). Antibacterial effect of onion. Sch J App Med Sci, 4, 4128-4133.