Mirin substitutes are definitely a must-know if you love Japanese food. The Japanese do not like to have too much sugar in their meals, so natural flavors are preferred over synthetic sweetness. Therefore, they use Mirin as a special cooking wine used to prepare their dishes.
The Japanese choose Mirin to make the signature umami taste. Besides, Mirin helps create a sweet taste, delicate aroma, and eye-catching gloss for dishes. Mirin also contributes many benefits to our health.
However, how do you get the taste of Mirin when you don't have any Mirin bottles in the house? Of course, you need the Mirin substitute. I will help you find the best solution and answer all your questions about Mirin in this article.
What Are The Best Mirin Substitutes?
The best Mirin substitutes I bring you today include:
Sake
Chinese Rice Wine
Marsala Wine
White Wine
Dry Sherry
Sweet Vermouth
Balsamic Vinegar
Rice Vinegar
Apple Cider Vinegar
White Grape Juice
Kombucha
Homemade Mirin
What Is Mirin?
Mirin is one of the seven-spice liquors commonly used in Japanese cuisine. Similar to some other spice liquors, Mirin is a rice wine but has a lower alcohol content and higher sugar content, so it has a sweeter taste.
Therefore, it is used to enhance the natural sweetness of the dish. As a typical Japanese condiment, Mirin is used to prepare a variety of dishes from traditional to modern. It is an essential spice used in Japanese cuisine.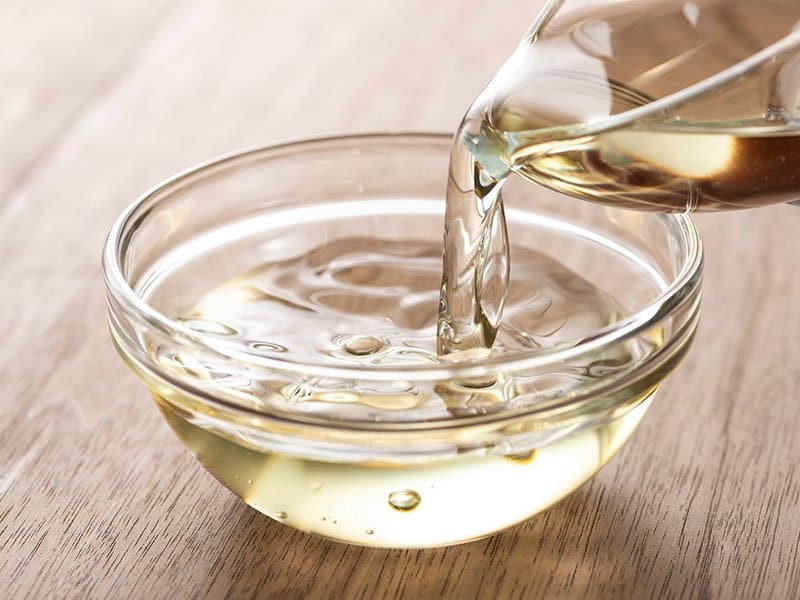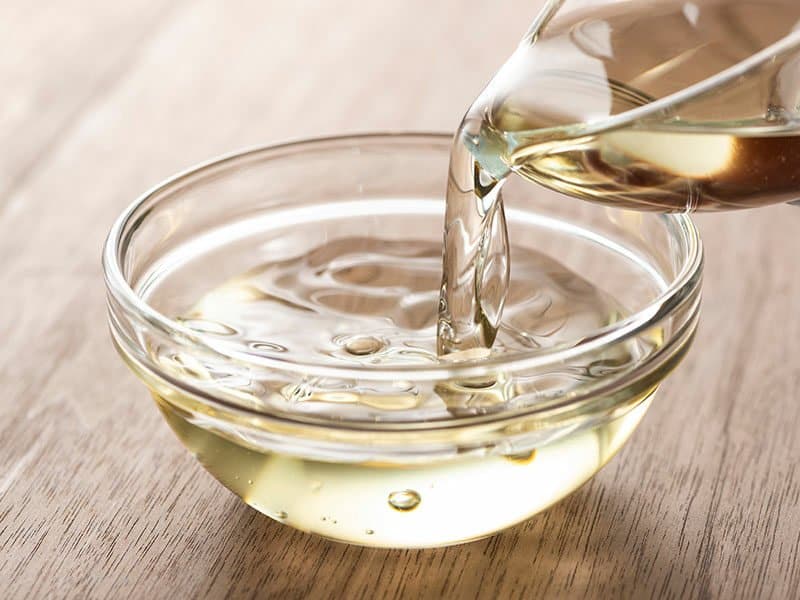 Moreover, Mirin is considered an important Japanese condiment along with soy sauce, Sake, Dashi, and Miso (Japan is known to have the best brands with top-notch Miso). Although born later, Mirin has quickly been loved by the Japanese and popularly used in cooking.
Characteristics Of Mirin
Mirin is essentially a rice wine similar to Sake but with a lower concentration than regular Sake (between 10 and 15% alcohol content) and sweeter. The sugar content in Mirin is a complex carbohydrate that is formed completely naturally through the fermentation of rice.
Mirin contains many ingredients that help reduce the fishy smell of fresh foods, such as meat, fish, shrimp, and crab. In particular, Mirin is considered a great catalyst to help the seasonings better penetrate the ingredients as well as keep the food firm during processing.
In addition, when adding Mirin to the dish, the alcohol concentration will be significantly reduced when heated on the fire, so it will not cause a feeling of intoxication for the person to enjoy. After cooking, the dish does not have the strong taste of the original alcohol. It has a very attractive aroma instead.
That's why Mirin is in the ranks of the culinary specialties in Japan, trusted by both housewives and chefs. In most dishes in Japan, people use Mirin as an indispensable characteristic seasoning.
Uses Of Mirin
In Japanese cuisine, the Japanese often use Mirin to create a natural, delicate sweetness and shine for the dish. Because the Japanese love sweet taste, but their sweetness comes from natural sweetness, not sweetness from sugar, so Mirin will help the dish become sweeter and more characteristic.
Mirin is known for its highly effective use of deodorizing fishy foods such as meat and fish. It is also a catalyst to help food absorb spices more deeply, increasing the delicious flavor of many dishes.
Besides, Mirin helps the ingredients infuse the spices deeply and keeps the textures of these ingredients from falling apart as they cook. Moreover, Mirin also helps to make braised dishes, stews, and grilled dishes more shiny and beautiful.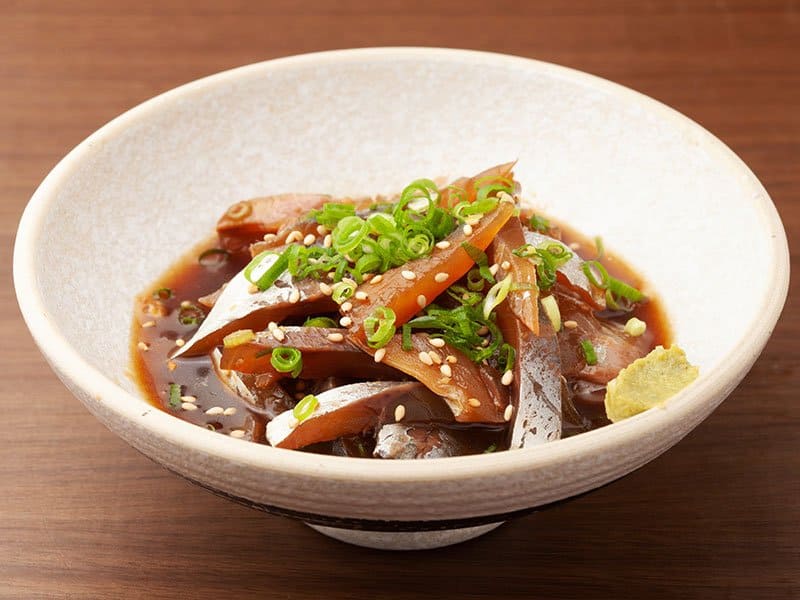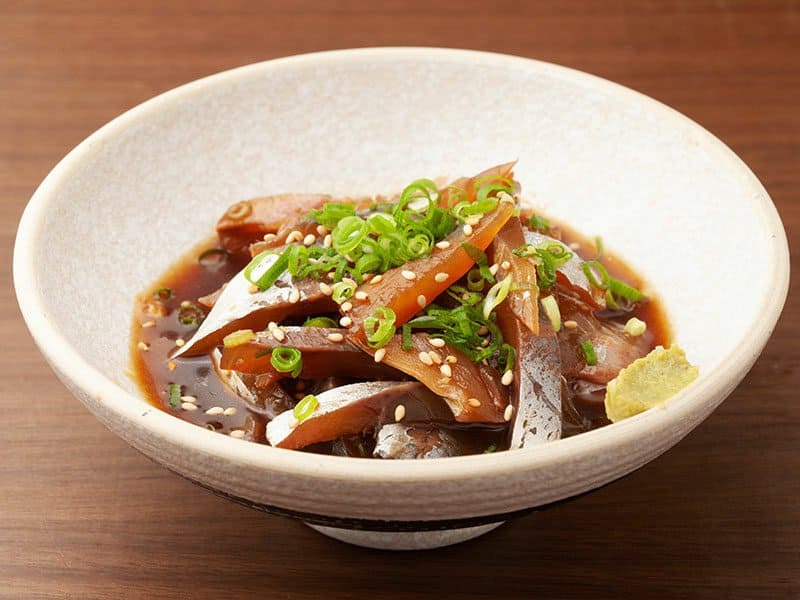 Therefore, when cooking, the Japanese use Mirin in braised dishes, braised fish, and Teriyaki. For the stock, Mirin is added at the beginning, then seasonings such as salt, sugar, and soy sauce are added, etc., to create a shiny, eye-catching look.
Then, add Mirin before the cooked dishes. They will boil all the spices with braised fish, including Mirin, and then add the food. As for Teriyaki, the dish is grilled until golden brown, poured in spices and Mirin, and quickly heated on high heat.
In addition, Mirin is also an ingredient used to make sauces such as soy sauce, teriyaki sauce ingredients, etc. If you're wondering what the Teriyaki sauce commonly found in Japanese restaurants is made from, it's definitely a sauce made with Mirin. That is also the reason why each type of dipping sauce has its own unique flavor with a typical Japanese style.
Although the Japanese use Mirin as a spice to increase the natural sweetness of the dish, they only add a little, not too much, because its taste is quite strong so that it will lose the inherent flavor of other ingredients.
Classifications Of Mirin
Mirin has three main types with a bit different in the content: hon-mirin, shio-mirin, and fu-mirin.
This name means "real mirin". This Mirin is about 14% alcohol and is made by fermenting rice and warm water (also known as saccharification) for about 40 to 60 days.
This is a type of alcohol-containing alcohol and 1.5% salt. The reason why alcohol has such ingredients is to avoid being taxed on alcoholic beverages.
Meaning "tastes like mirin". Among all Mirin types, Fu-mirin has the lowest alcohol content (less than 1%). Despite its low alcohol content, mirin-fu still retains its characteristic sweet taste like other types of alcohol.
How Mirin Is Processed
The same natural fermentation process produces Mirin as Sake but at a very low alcohol content, only about 14-17% alcohol and 40-50% sugar.
According to the traditional method, it takes more than six months to incubate Mirin. In the alcohol composition, there is only glutinous rice and koji yeast. When fermenting, they will automatically generate sugar and alcohol.
Nowadays, in order to meet the rapidly increasing demand for using Mirin as a seasoning in food processing, enterprises have applied traditional methods and modern machinery to produce large quantities of Mirin.
Should We Replace Mirin?
In most dishes in Japan, people use Mirin as an indispensable characteristic seasoning. Mirin not only enhances the taste and the smell but also helps the dishes to be more eye-catching.
Therefore, in Japan, people will not replace Mirin with another seasoning because the flavor created will not be as complete as desired.
However, in cases Mirin is not immediately available, you can substitute another cooking wine. You should choose a wine with an alcohol content corresponding to Mirin to avoid the dish having too big of a taste difference.
Mirin Substitutes – 11 Best Choices For Your Cooking Hacks
Through my practical experience, I believe that you can also find a suitable substitute for this particular spice if Mirin is not available while cooking. Please refer to the following options:
Other Cooking Wines
Sake
Cooking sake is a special type of Sake produced mainly for culinary use, it's most commonly seen in appetizers originating from Asian cuisine. It has stronger acidity and a sweeter taste than regular drinking sake. This is an excellent alternative to Mirin.
The reason is that Sake is mainly used to deodorize fish and meat, enhance food flavor and soften food like Mirin. The alcohol content of Sake is 15-16%, equivalent to Hon-Mirin.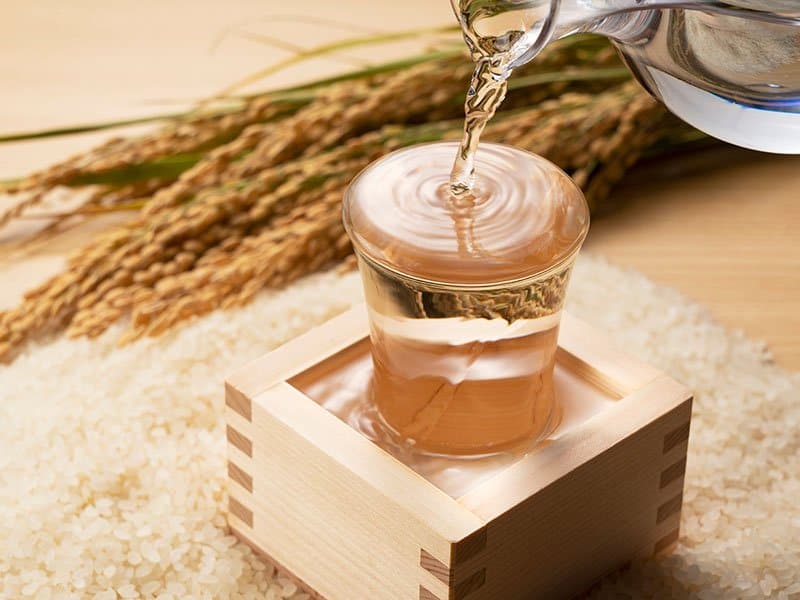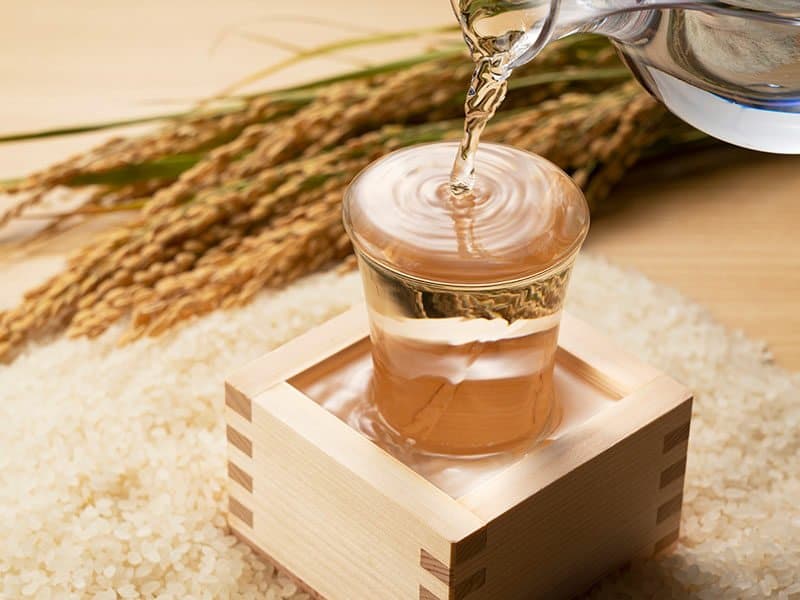 If you feel that the taste of Sake is not similar enough to Mirin, you can add a little sugar or honey to add the sweetness. A ratio of 2 sake: 1 sugar or honey will be suitable. Sugar gives a similar flavor, but honey is easier to dissolve in Sake.
Another interesting recipe for replacing Mirin with Sake is to combine it with two more wines, white wine and shochu. If you have these cooking wines in your kitchen, it makes a great alternative to mirin. .
You can see this video to know more:
Chinese Rice Wine
Chinese Rice Wine is a type of rice wine used to add rich flavor to Chinese food. This wine is amber in color and usually has about 16% alcohol. It is made mainly from fermented rice and some wheat.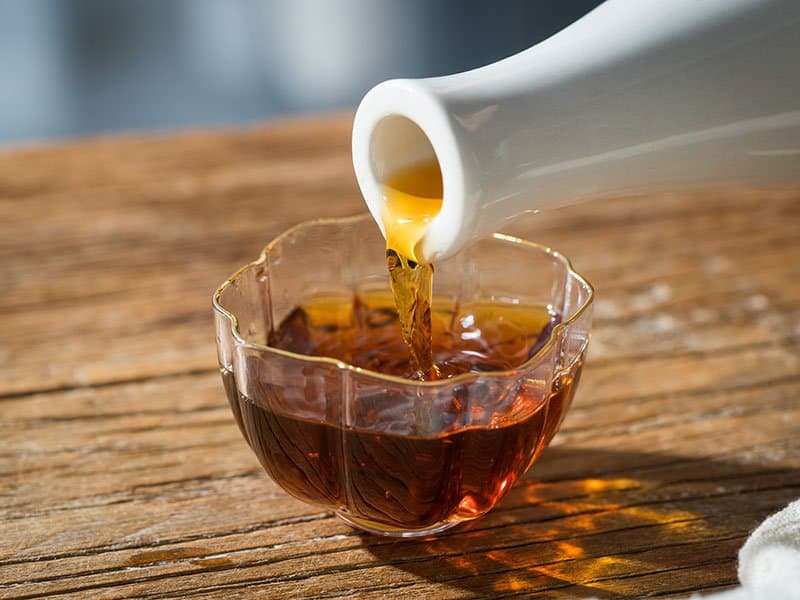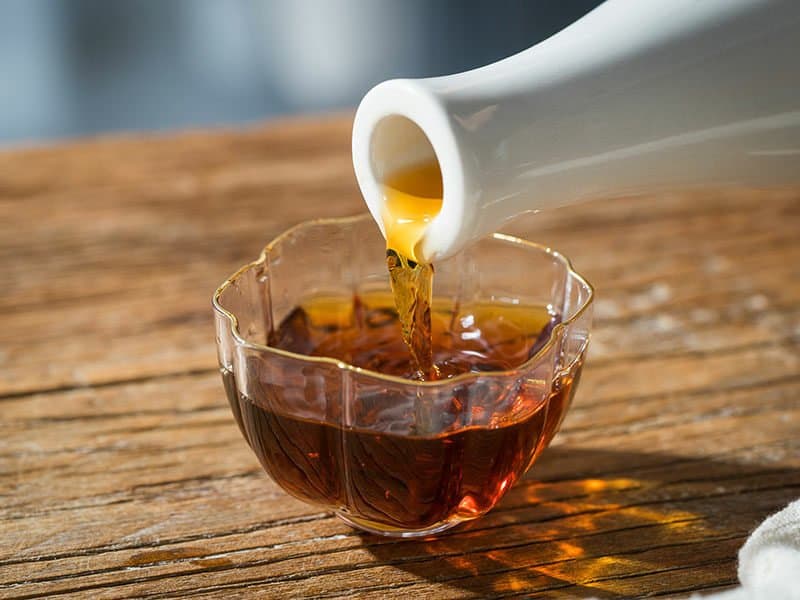 Chinese Rice Wine has a strong and rich, caramel-like flavor and has an umami taste that's very similar to Mirin. Just add a teaspoon or two of Chinese Rice Wine, and you'll take your cooking to the next level of deliciousness.
Marsala Wine
Marsala Wine is a famous Fortified wine from Italy. Marsala wine is often used as a dessert after a meal or a condiment to deodorize while cooking, like Mirin.
Depending on the type of grape, fermentation will leave a sweet taste or not. If you feel that Marsala Wine is not sweet enough like Mirin, you can add sugar to your recipe.
White Wine
White wine is lighter in color than red wine but not completely white but also yellow, etc., because the color of white wine depends on the color of the grapes.
Besides, it has a lighter color because it is produced and processed solely from grapes. They are usually skinless, either light green or dark red at all.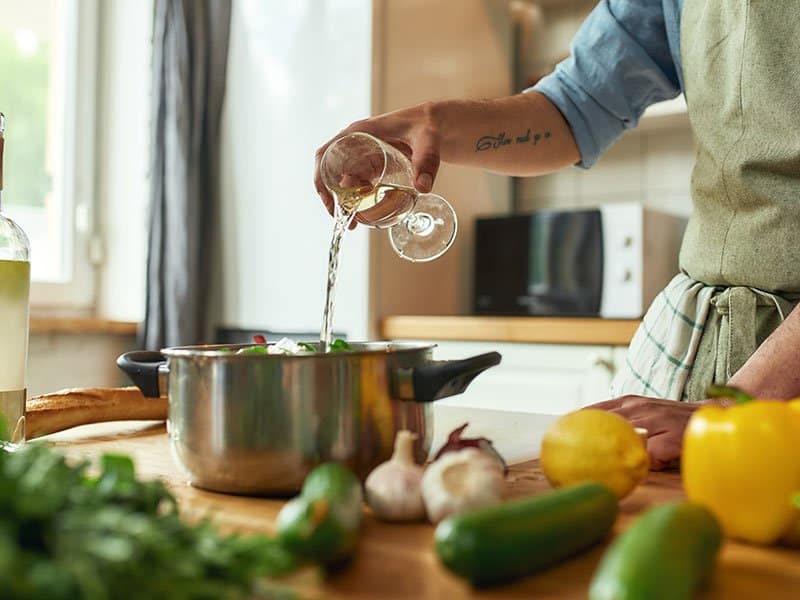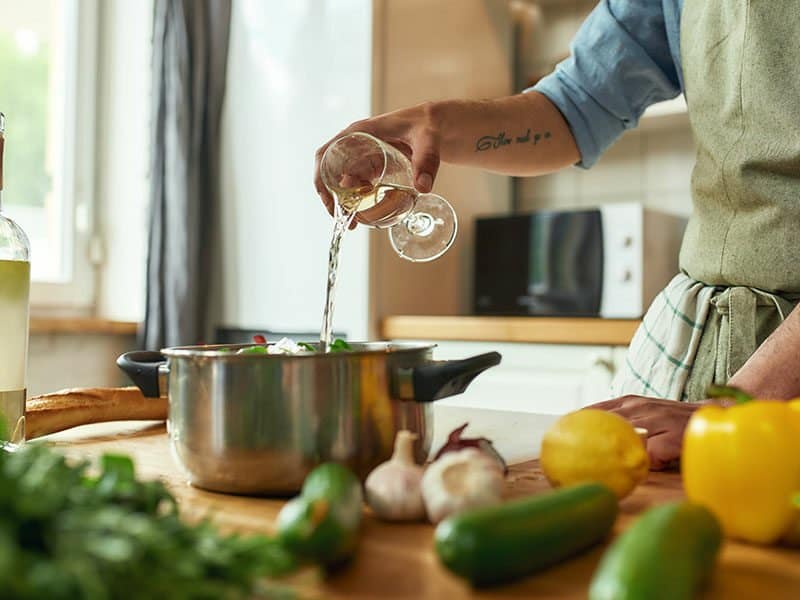 White wine has a fruity flavor, contains a lot of acids, so it is slightly acidic. You can use it to replace Mirin for appetizers, sour like salads, salad dressings with vinegar. With a fruity aroma, white wine should also be paired with boiled or steamed seafood dishes.
Dry Sherry
Many think that Sherry is a non-sweet wine. However, besides unsweetened wine, Sherry also has sweet wines that are quite delicious for cooking or as accompaniments to caviar, prawns, or cod croquettes. Cooking Sherry is a low-salt sherry (white grape with added alcohol).
This Spanish-originated drink has an ethereal taste, light yellow color, and alcohol content from 15 to 17 degrees. You can use this to replace Mirin. However, a teaspoon is enough if you don't want to get drunk.
Sweet Vermouth
Vermouth is a mixed liquor consisting of wine, plants, a little sugar, and spirits. This style uses botanicals, including herbs, spices, and roots that make Vermouth unique. This Italian-originated drink is considered a healthy beverage.
Today, Vermouth is mainly used as a blending ingredient in cocktails. However, you can still use sweet Vermouth as an alternative to Mirin. Its sweet and fruity taste will make the dish attractive.
Vinegar
Balsamic Vinegar
Balsamic vinegar is a type of vinegar fermented from grapes, dark brown, slightly thick with a very special sour taste, so it has become an indispensable condiment in Italian cuisine.
The balsamic vinegar production process is also quite simple, but to create the characteristic flavor of vinegar is the secret of each manufacturer. First, white grapes are harvested and then boiled to reduce the sugar concentration.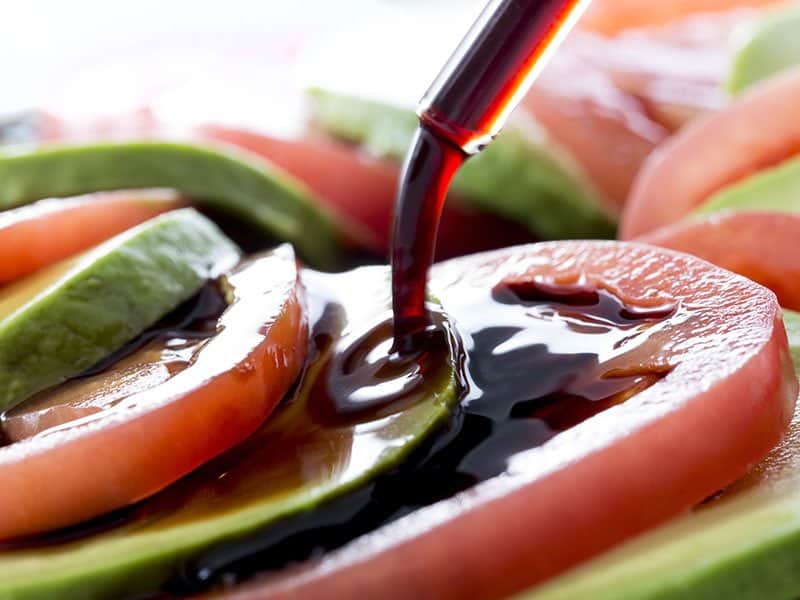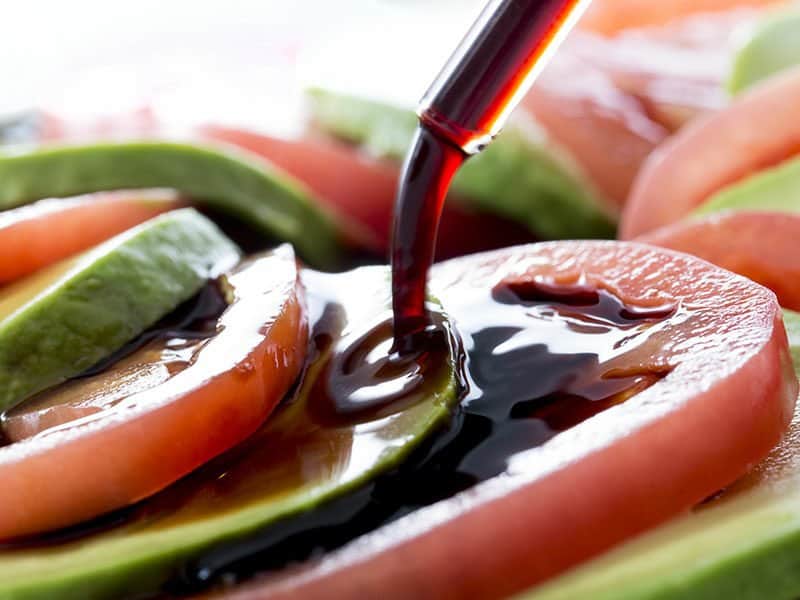 In place of Mirin, you can use Balsamic Vinegar or its substitutes in Japanese-style sauces and salads, stir-fries, baked goods, and some sauces. In addition, the use of Balsamic vinegar is also one of the secrets to making stews and soups more unique.
Rice Vinegar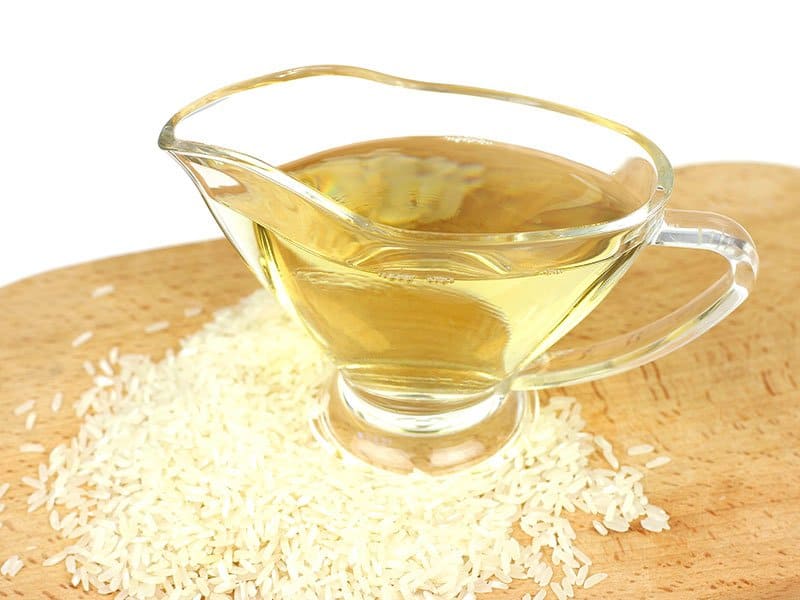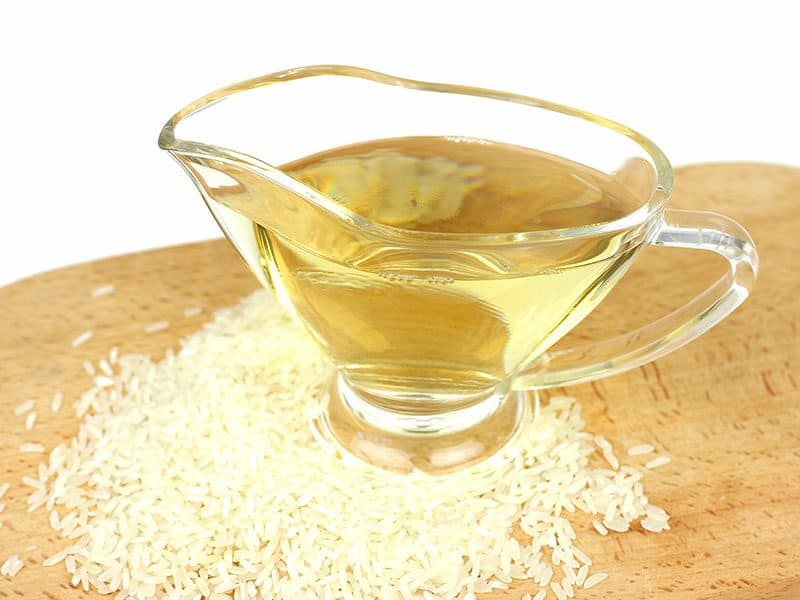 Rice vinegar is fermented from rice (rice wine/glutinous wine); sweet and sour taste, not as strong as white vinegar; commonly used in cooking in Asian countries.
This type of rice vinegar has many colors. The color of vinegar will depend on the type of rice making the vinegar, most commonly transparent, yellowish, red, or black.
As these two ingredients both have a hint of sweetness, many people tend to compare mirin with rice vinegar. However, you can't interchange them willy-nilly, as there are still quite a few
differences between these two.
The instances where you can use rice vinegar to replace Mirin are salads to serve with chicken wings, pickling vegetables, sushi, and sweet or sour sauces. Red rice vinegar can be used to replace Mirin in soups or noodles. Black rice vinegar is suitable for stews.
Apple Cider Vinegar
Apple cider vinegar is fermented from fresh apples. The method of making apple cider vinegar has been handed down from Western European countries for a long time. It is used as a natural, effective and safe method.
Apple cider vinegar is rich in minerals and amino acids naturally, thanks to the long-term fermentation of fresh apples. Thanks to its high mineral content, it is increasingly popular. People usually mix apple cider vinegar with grape juice to create some tasty beverages.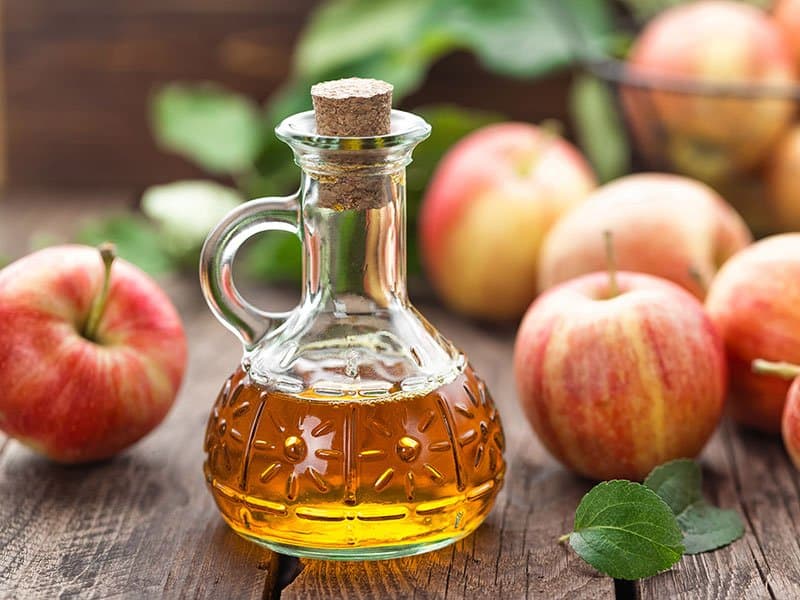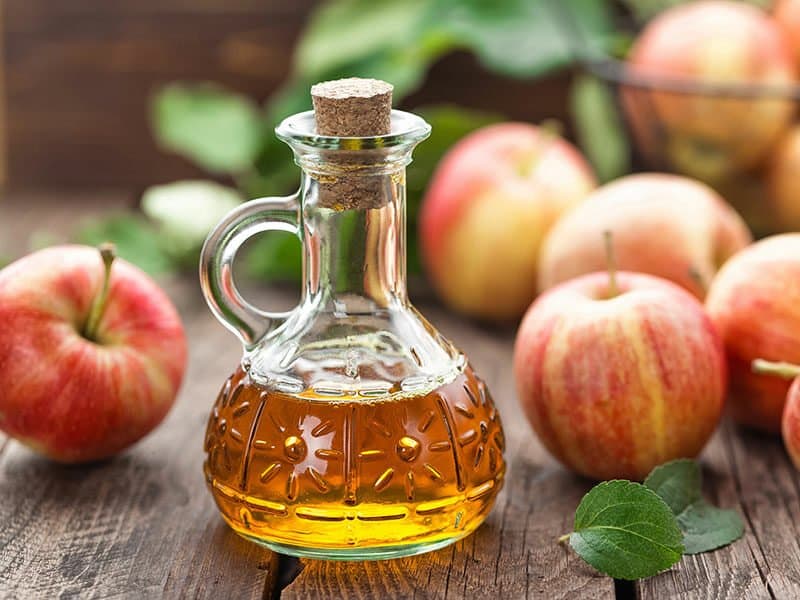 Today, apple cider vinegar is used quite commonly not only in food but also in health. Apple cider vinegar is suitable to replace Mirin in salads or the Keto diet. It will create a specific and tasty flavor that you will enjoy.
Other Substitutes
White Grape Juice
White Grape Juice is pure grape juice with the sweet taste of grapes, without preservatives or colorants. The product is completely fermented from nature and rich in mineral salts.
Therefore, White Grape Juice will be a suitable substitute for Mirin to create a sweet taste of fruit if you do not want to add alcohol to your dish.
It would help if you also were assured that White Grape Juice is free of trans fats, preservatives, and artificial sugars, so it is safe for health. Therefore, it is not only used to mix with Vodka to create a Martini!
Kombucha
Kombucha is a type of tea fermented by Scoby – a yeast cultured in sugared tea (black or green tea) to create a slightly acidic bubbly beverage. Kombucha is usually carbonated with a mild aroma, a little sweet and sour like vinegar.
Kombucha acts as both bacteria and yeast, which ferment carbohydrates such as sugar or starch to convert them to alcohol, carbon dioxide, and acids. The way it works is relatively similar to Mirin, so this would be the perfect replacement.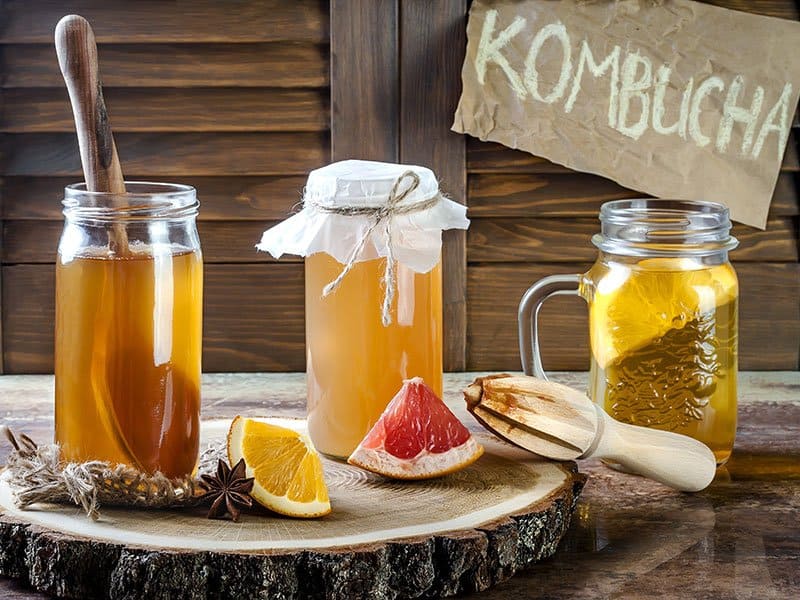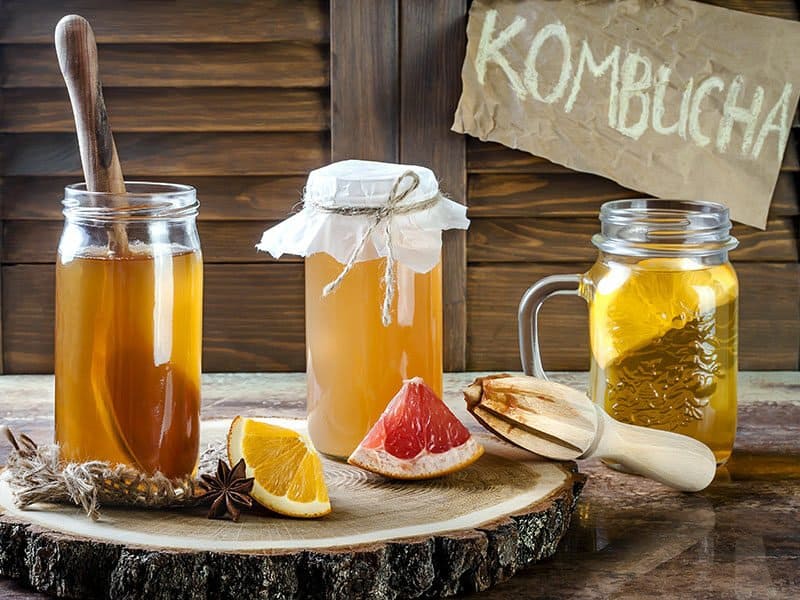 The distinctive flavor of Kombucha depends on how long the Kombucha is fermented, the type of tea used, and the addition of some other ingredients such as fruit juices, herbs, or fresh fruit. Depending on its taste, you will choose the right dish to put it in.
FAQs
Expectation Vs. Reality
Japanese dishes are always attractive to customers without using too many spices but focusing on the natural taste of fresh ingredients. Although they do not like many spices in cooking, the Japanese always have Mirin available on their kitchen shelves.
Thanks to Mirin, Japanese-style dishes become even more complete. Mirin helps create a sweet taste, delicate scent, and eye-catching glossy color to dishes. It was created for people who value natural flavors in food.
Mirin has become an indispensable condiment for the Japanese. Therefore, most of them do not replace Mirin with sugar or other chemical spices because they want the dish to achieve a completely natural and safe taste for health.
Therefore, it isn't easy to find precise and natural substitutes to give a Mirin-like feeling. However, with my sharing of practical experience, I believe that you can also find a suitable substitute for this typical spice if Mirin is not available during cooking.
Hopefully, with the information I shared above, you have understood more about Mirin, and Mirin substitutes to apply accordingly. Don't forget to share my article with those who need it!
Nutrition Facts
14 servings per container
---
Amount Per ServingCalories27
% Daily Value *
Total Carbohydrate 3.6g

1

%
---
* The % Daily Value tells you how much a nutrient in a serving of food contributes to a daily diet. 2,000 calories a day is used for general nutrition advice.