No question, if your recipe calls for dry mustard, but you do not have one, you, of course, need to find suitable dry mustard substitutes. To be honest, dry mustard is a rather special type of mustard, and it is, therefore, actually very likely that you do not have it at home.
If you are a gourmet or you have completed some cooking classes in the past, you may understand that there is a huge difference between using dry mustard and the normal process mustard, the one you buy in a bottle and squeeze it on your hot dog.
Hence, please take a few moments to read this article first and avoid just spraying some splashes of standard mustard into your food. With carefully collected hidden secrets from master chefs, you will not regret reading this article.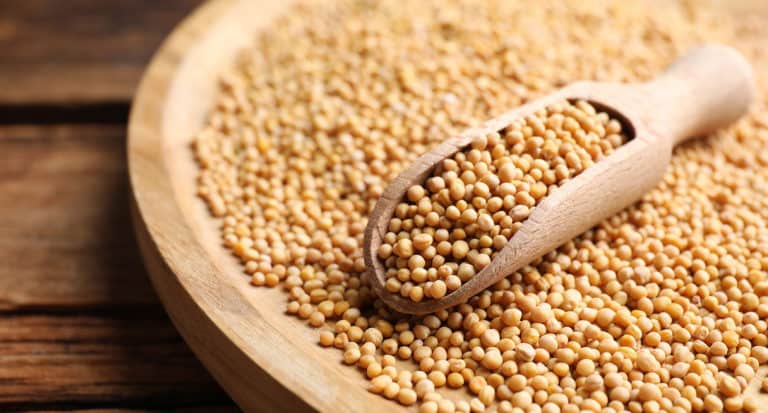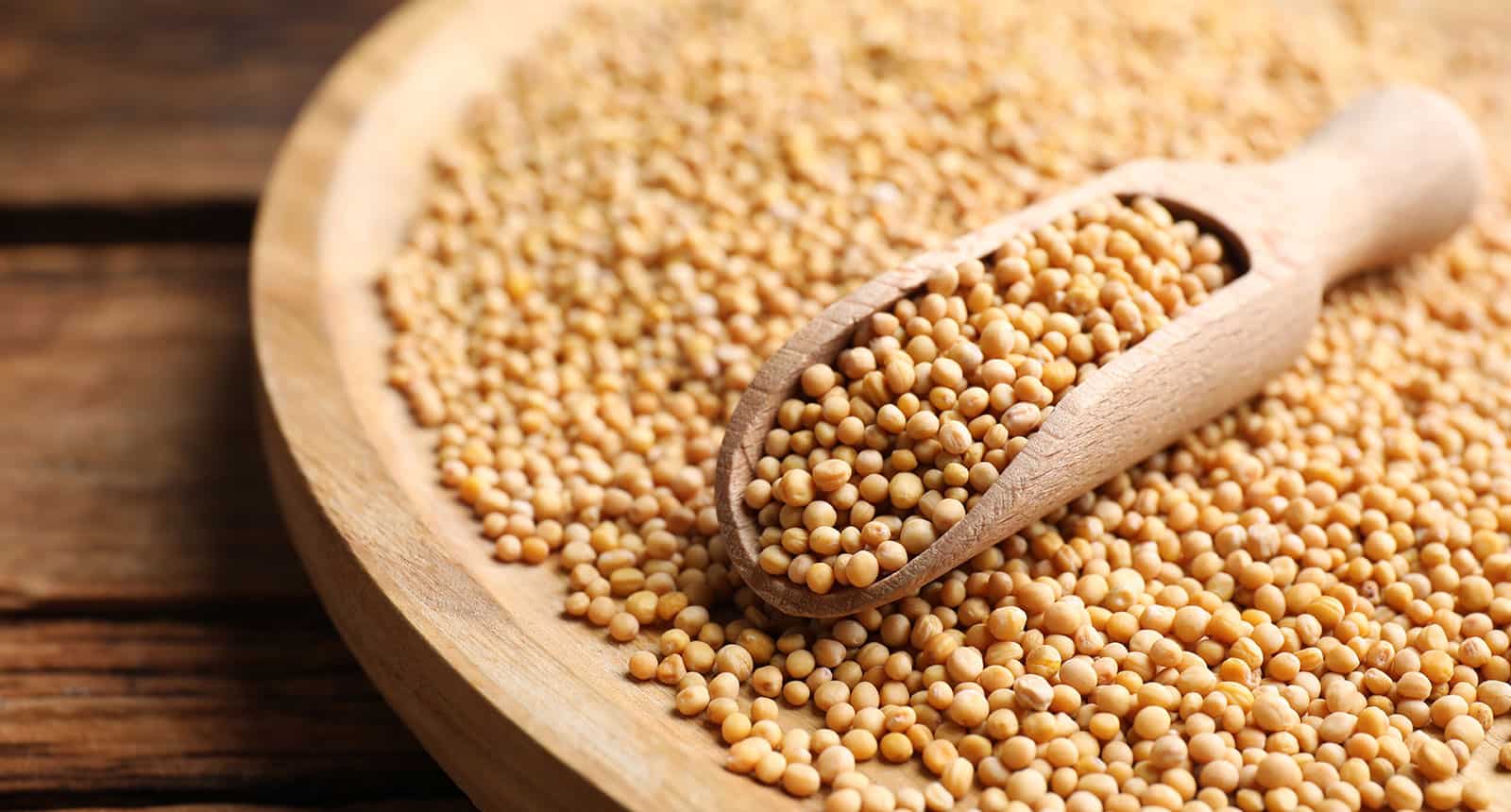 What Is Dry Mustard?
Dry mustard is basically nothing else than the plain mustard seeds, which were harvested from the mustard plant and then packed without much processing. This variety of mustard is often also called ground mustard to emphasize that it is coming directly from the plant.
In contrast to that, the mustard you know as a yellow paste is the result of processing these seeds by chopping the seeds very small and mixing them with a few other ingredients. Hence, dry mustard is considered a spice and not a sauce, as you cannot use it to serve it with a hot dog or a sausage.
On the other hand, it is a highly appreciated spice to marinate meat or vegetables and can also be added to sauces. In grocery stores, you will find it usually in the spices section, next to pepper and other more upscale seeds or powders.
In larger stores with a great selection, you can usually choose from having the plain, unprocessed seeds while also buying them already chopped as powder. The powder is great if you want to add it in sauces, while the pure seeds are better to marinate meat or to pickle vegetables.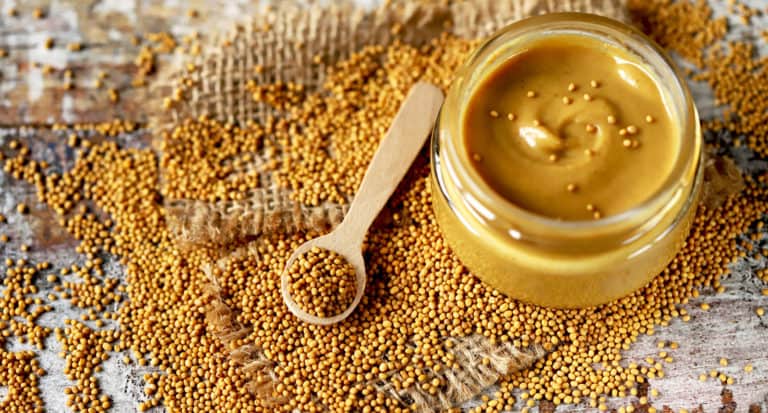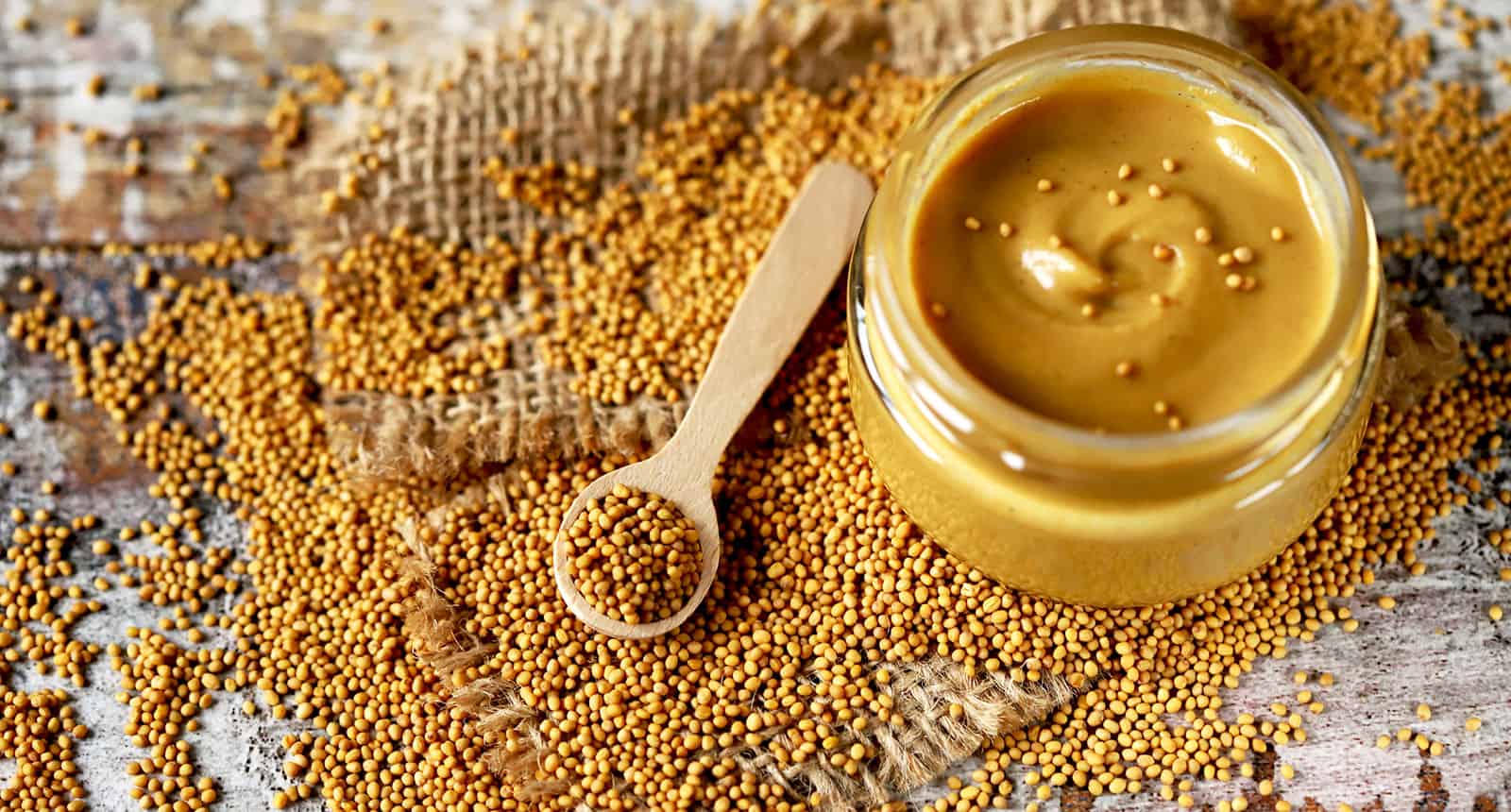 The Best Substitutes For Dry Mustard
Below you can find all the best substitute options for dry mustard. Depending on what you are cooking, some are more suitable than others.
Method 1: Dijon Mustard
In the 17th century, a small town in France was granted exclusive rights to produce this special type of mustard, which consists of brown mustard seeds mixed with white wine. It is one of the most expensive processed mustards you can get, although the term is not anymore protected, and hence manufacturers can use seeds grown anywhere in the world and are not tied to a geographical region for production either.
This method works for various types of dishes where you already have some form of liquid ingredients. For example, it works great to use in dipping sauces, thickened sauces for meat or vegetable dishes, as well as soups.
As it is a mustard paste, you cannot use it if you are preparing a spice blend, for example, to sprinkle over baked potato wedges. The reason why Dijon mustard is to be preferred over any other prepared mustard is that it has a more intensive mustard taste.
Use it in double amounts to ground mustard; for example, use a tablespoon of Dijon mustard in exchange for a teaspoon of dry mustard.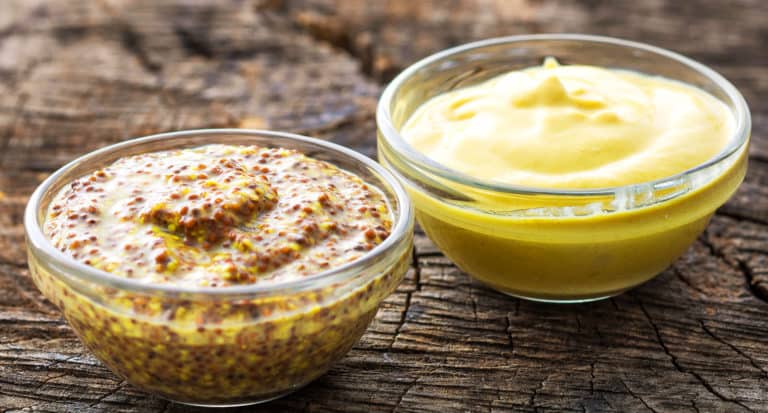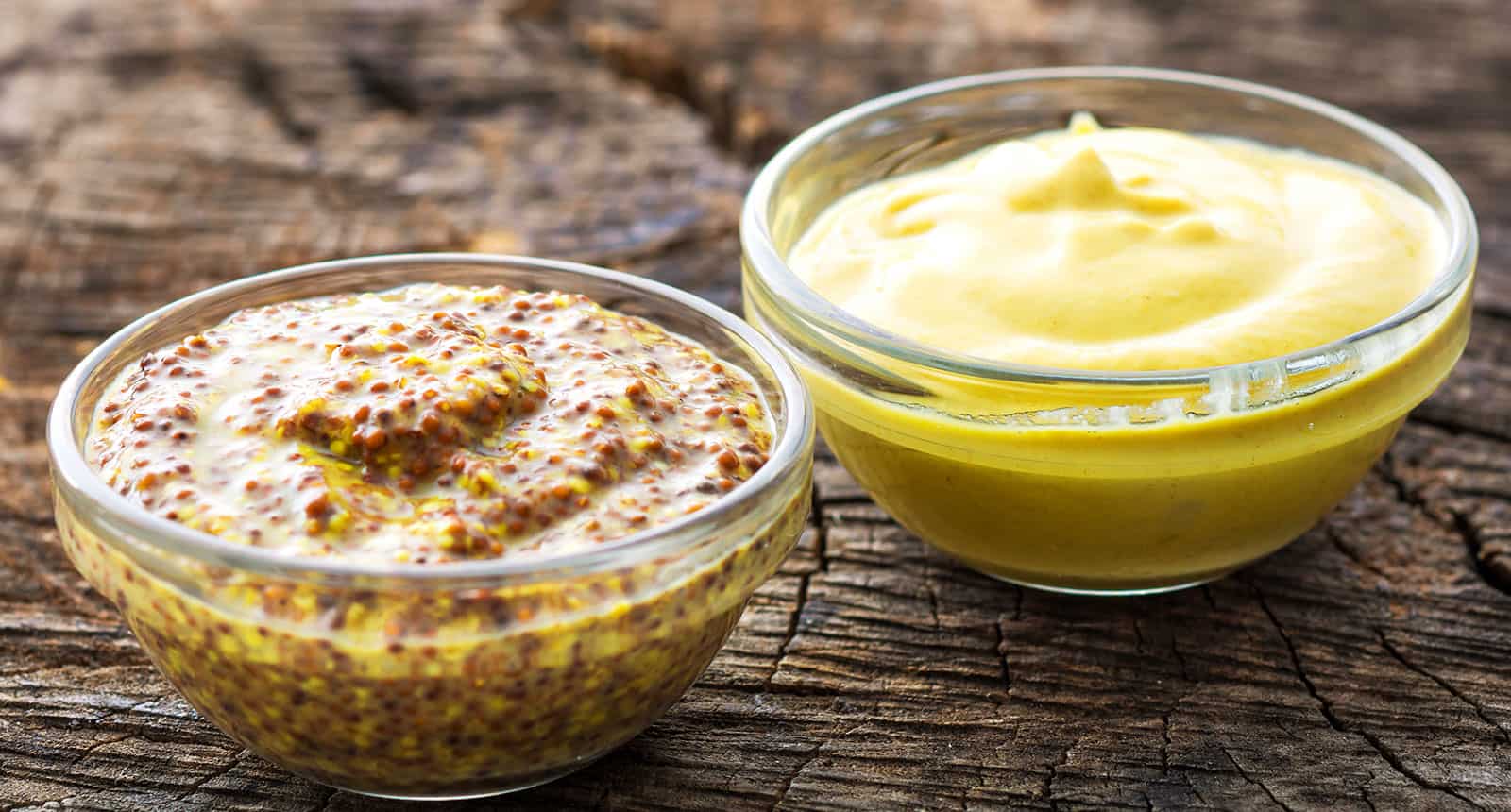 Method 2: Turmeric
I have to admit, turmeric, along with a lot of alternatives for turmeric, is not that common in Western cuisine, but it is a very frequently used ingredient in Asia. Due to its yellow color and its trong, slightly bitter, and peppery-spicy flavor, it comes very close to ground mustard.
You can buy it as a powder already, which makes it very easy to add it to sauces, soups and even mix it into minced meat. In addition, it is said that this golden powder has various health benefits; hence many people brew it into a tea as a daily vitamin boost.
You can substitute ground mustard in equal amounts with turmeric. However, you must pay attention to the turmeric's bitterness, which means that if you are working with other ingredients that add bitterness as well, add a little less and taste in between.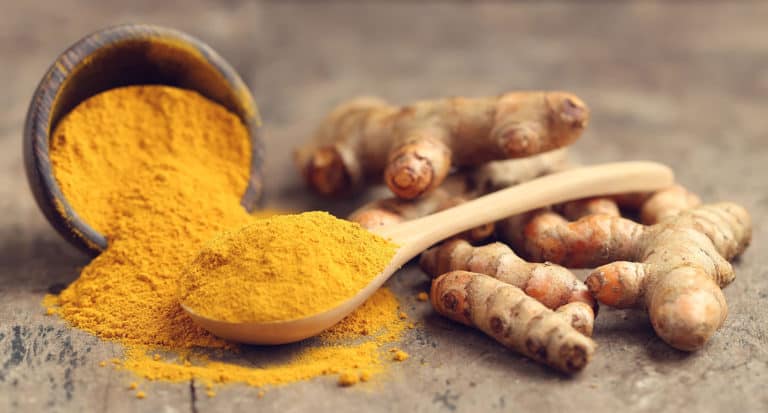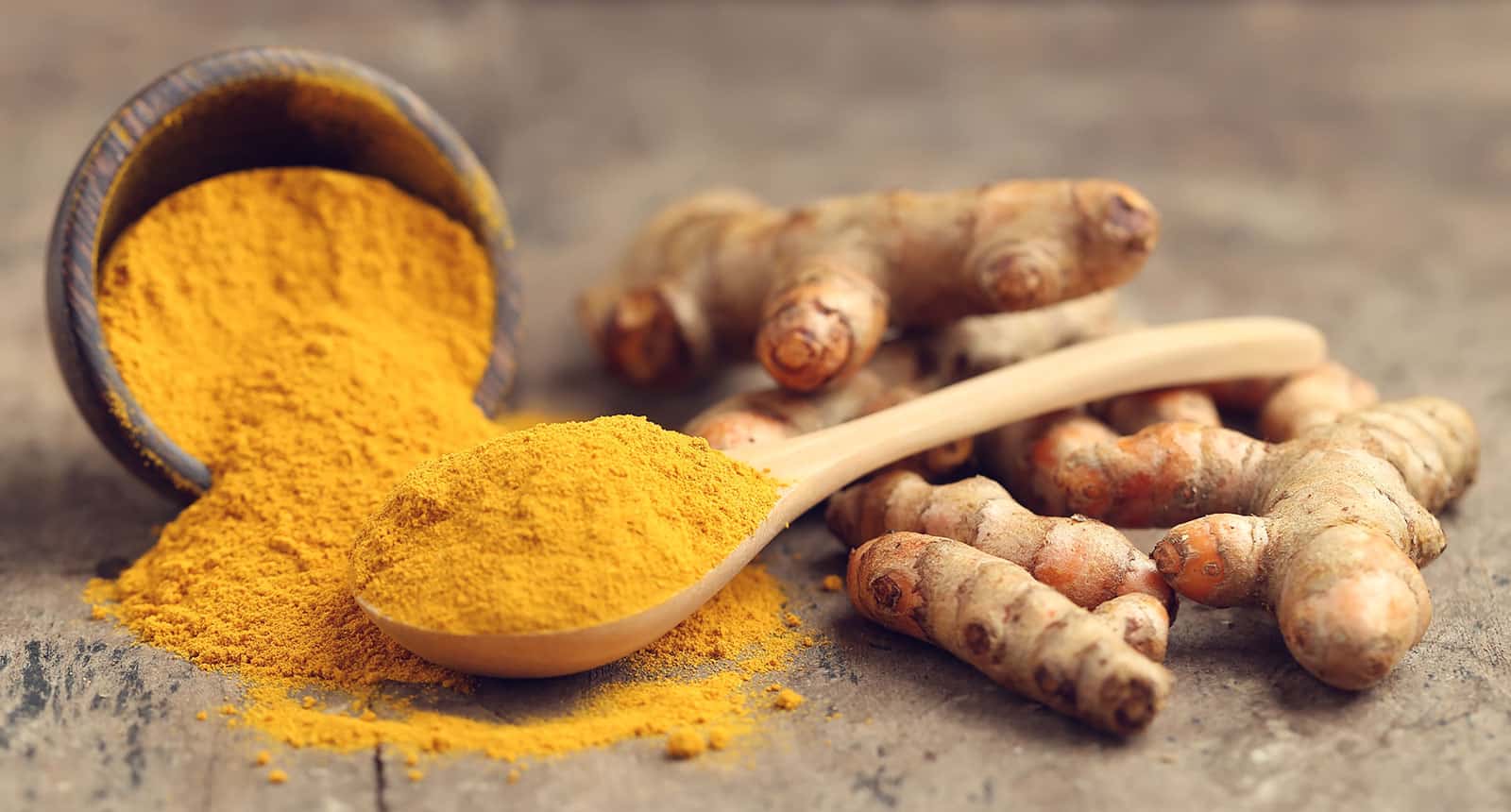 Method 3: Wasabi
You might have come across wasabi in various sushi restaurants. Here I'll provide several slices from the detailed explanation about wasabi. This popular Japanese paste pairs perfectly with raw fish and adds a strong spice to other plain fish.
However, over the recent years, it also has arrived in western parts of this world and is not anymore only consumed with sushi. Depending on what you cook, you can use either the paste, but also wasabi powder.
Similar to mustard, wasabi also belongs to the family of the Brassicaceae plants and is hence highly related to mustard, which makes it a perfect substitute. If you use the powder, you can replace it in slightly less than equal amounts, as wasabi is considered to be stronger.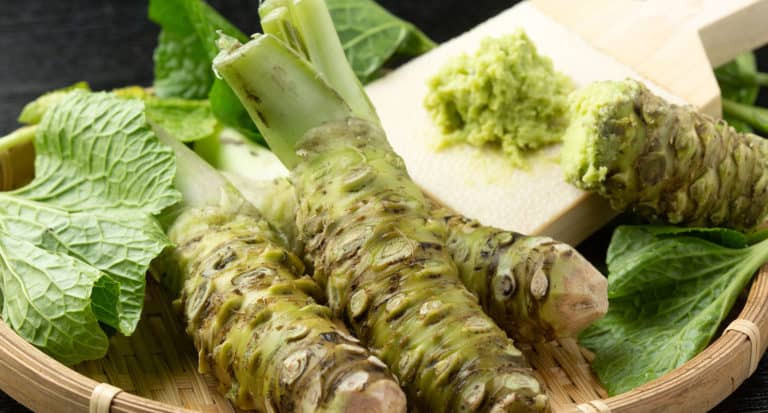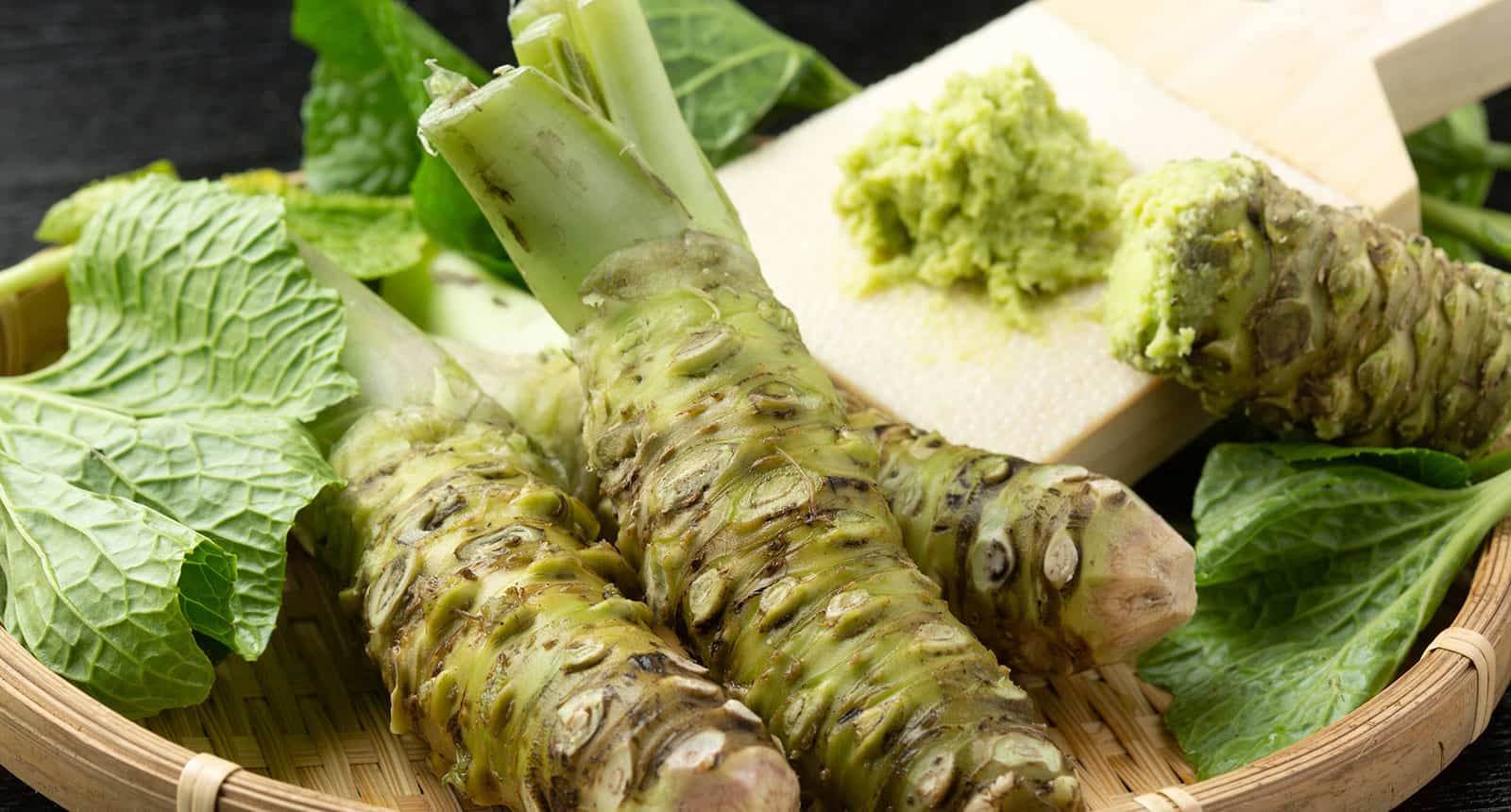 Method 4: Horseradish
To be fair, the options I mentioned before are well-working substitutes, but the chances of having them at home are as low as with dry mustard. Hence let me now show you some ingredients that are more popular in our kitchens and therefore more common to have at home.
Horseradish, also a member of the Brassicaceae plants, is very common in traditional, western dishes. Both the roots, as well as the leaves, are being used. For example, sliced horseradish roots are often served with sausages, thereby either added to or replacing traditional mustard.
Furthermore, it is common to serve it to fish, boiled meat in broth, or ham on a sandwich in central Europe. As you can see, these are all meals which are often eaten together with mustard as well, making horseradish a very good alternative to dried mustard.
If this is your first time using horseradish, you might be stumped with questions like "Can horseradish spoil?", "How to store horseradish?", "Can I freeze horseradish to extend its shelf life?", etc. In most cases, I find storing raw horseradish in a pantry is sufficient enough.
The sliced roots can be exchanged in equal amounts. When cutting, be prepared to get tears in your eyes, similar to cutting an onion. It is hence best to use a Chinese cleaver with a sharp edge so that you can slice the horseradish with efficiency.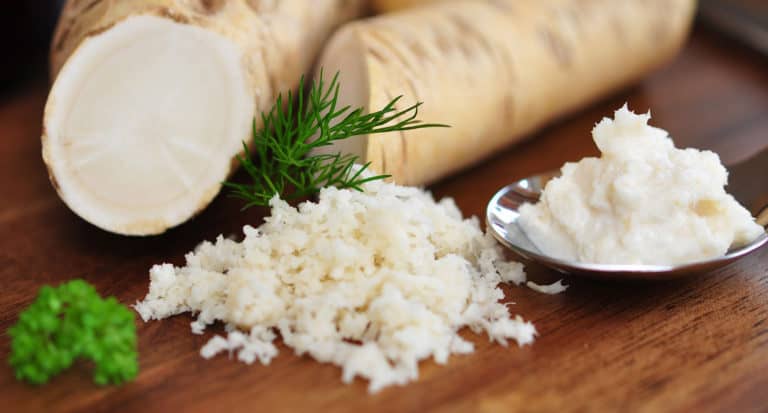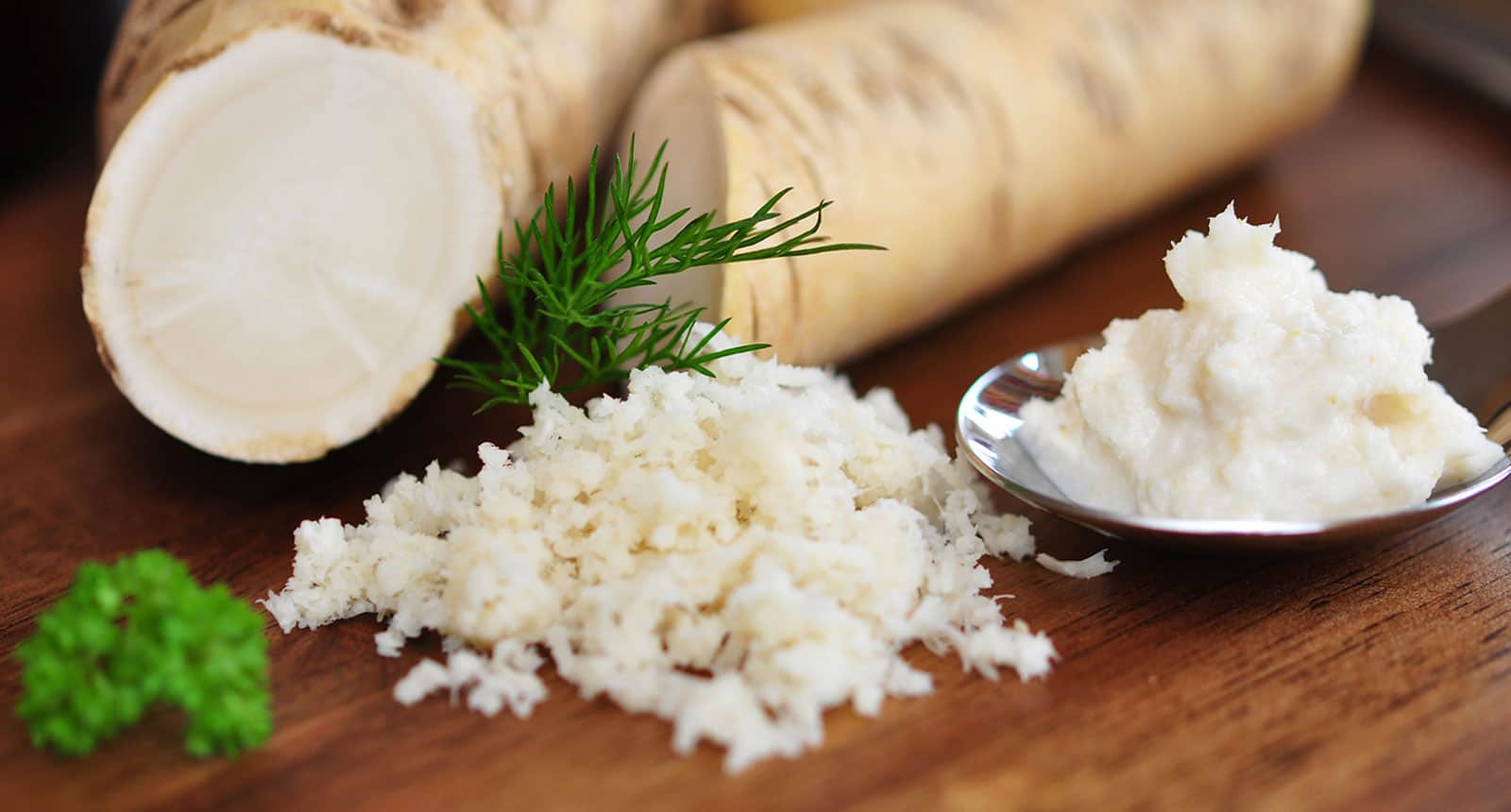 Method 5: Standard Mustard
If you cannot shop or borrow any of the above-mentioned ingredients, then your last resort is to use normal mustard. Avoid Scandinavian or Bavarian mustard, as both of them, are sweetened and hence have a much lower intensity.
In general, for all dishes that are not absolutely dry, it will work to add normal mustard. You will need to use more, at least the double amount, and maybe even more to reach a similar level of intensity.
Nevertheless, I need to say that you should consider this option only as of the last alternative, as you are reaching a different, weaker level of taste when using processed mustard. Hence, if you know your recipe will ask you to use dried mustard, it would be better to go and buy it.
Also, to save yourself from the troubles of wondering if mustard can go bad, you should store this condiment in a cool and dark place. You should also make sure that there's no extreme temperature fluctuation where you store the mustard.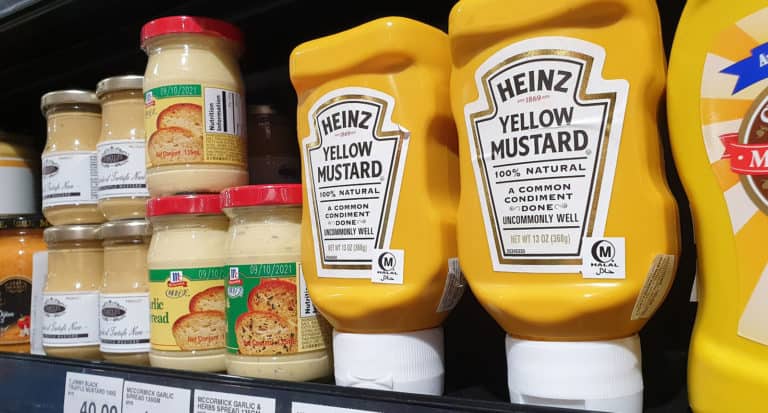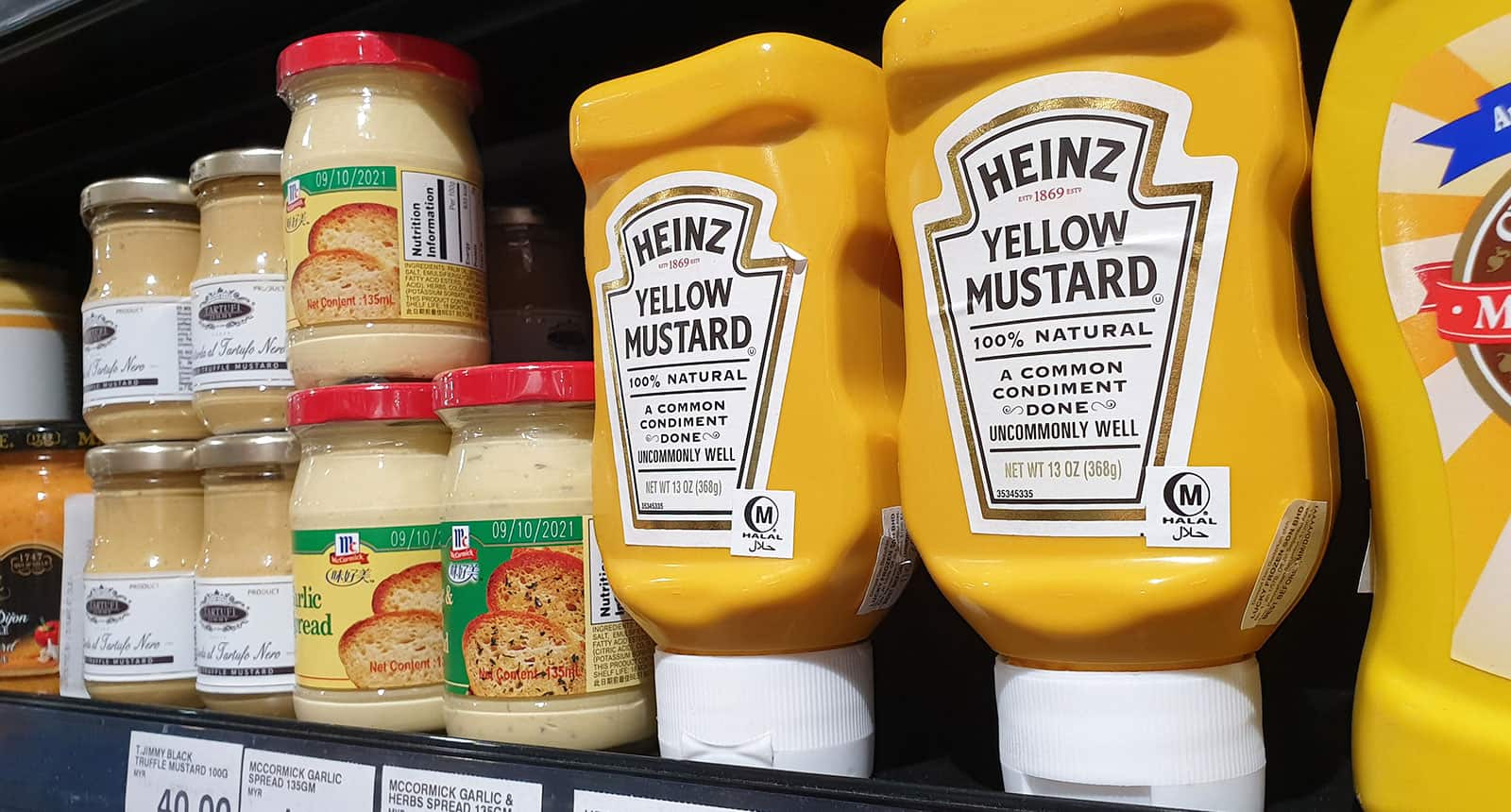 Bonus Method: Spare It!
If you have none of the alternatives at hand, there is one last option left for you to consider. How about ignoring this part of the recipe and just leave out mustard?
Check the recipe again. If it actually asks you to add only a small amount, it may not be that much noticeable if you just do not add it. If, however, you are preparing a mustard sauce, then leaving out the mustard is not possible.
If so, you need to find another base for your sauce. For example, you can use a butter sauce or a bearnaise sauce for first-class smoked salmon or seafood dishes. It's not always necessary that you have to strictly follow the recipe, it doesn't hurt to be adventurous sometimes.
Tips To Store Dried Mustard
I know it can sound a bit painful to go and buy a big bag of dried mustard seeds just to follow one recipe and use a little bit. No need to worry; however, I can calm you down and assure you that it is actually possible to keep them very long without much effort.
Read here how to properly store dried mustard and thereby increase its shelf-life so that you can keep it and use it every once and a while.
As long as you do not use them, keep them in their original packaging. Store them in a dry, cool place, such as inside a cabinet, which is neither near the fridge or the oven nor exposed to sunlight.
Once you have opened the package, fill the remaining seeds into an airtight container. This can either be a glass jar with a rubber lid or a plastic container. A glass jar is preferred as they do not keep the smell from previously-stored ingredients like a plastic container.
Check the containers from time to time to see if some humidity is found inside. If so, take all mustard seeds out and spread them over a sheet of kitchen paper. Then fully clean the jar and let it completely dry, or use a new container.
After that, place the seeds back in and store them again in a dry, cool place. You might have to look for a better place as the current location allowed for humidity to form.
Expectation Vs. Reality
As already mentioned, dry mustard has quite its own distinctive and intensive taste. Therefore, if you are planning to try a couple of recipes that require this certain ingredient, then I always recommend investing a little money into it.
The mentioned substitution options are very great and can perfectly help you out if either you or your guests have an allergy to mustard, or you simply have overlooked putting it on your shopping list, and now you are in the middle of the cooking process without time to shop.
Anyhow, I hope my article has helped you to save your meal. If so, please be so kind as to share a comment with other readers about your story and me, and tell us why you needed to replace dry mustard and how you handled it, and whether it was successful or not.
Good Luck!
Nutrition Facts
1 servings per container
---
Amount Per ServingCalories3.1
% Daily Value *
Total Fat 0.2g

0

%
Sodium 135mg

6

%
Potassium 7.9mg

1

%
Total Carbohydrate 0.3g

0

%

Dietary Fiber 0.2g

0

%
Sugars 0.1g

Protein 0.2g

0

%
---
Vitamin A

0.1

%
Calcium

0.3

%
Iron

0.5

%
* The % Daily Value tells you how much a nutrient in a serving of food contributes to a daily diet. 2,000 calories a day is used for general nutrition advice.