Sriracha sauce substitutes will be your concern if you are a spicy food lover. It is a prominent hot sauce all over the world, used in many spicy and savory dishes. Therefore, sriracha sauce should always be available in your refrigerator to use as soon as you need it.
However, these days, some people tend to depend on this hot sauce, leading them not to know there are still many great alternatives to this famous sauce. If there is no sriracha sauce left in your kitchen one day, I am sure these good substitutes will be helpful for you.
Let's discuss the best alternatives you can use if sriracha sauce is unavailable and you want to adventure a different cooking style for your delicious dishes.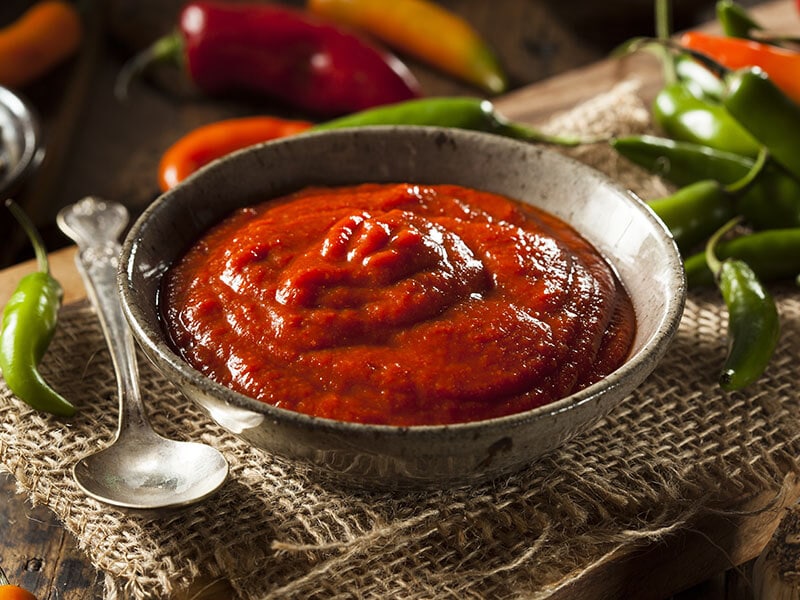 A Quick Overview Of Sriracha Sauce Substitutes
There are many good alternatives to sriracha sauce you should consider. In this post, I will provide you with a list of the best sriracha sauce substitutes categorized according to the alphabet.
Balsamic Vinegar Mixed With Pepper
Chiu Chow Chili Oil
Cholula Hot Sauce
Chili Garlic Sauce
Dave's Crazy Caribbean
El Yucateco
Frank's Red Hot Sauce
Fish Sauce Mixed With Sweet Chili Sauce
Gochujang
Harissa
Homemade Chili Sauce
Jamaican Scotch Bonnet Sauce
Jamaican Jerk Sauce
Ketchup
Louisiana Hot Sauce Original
Mustard
Marmite
Peri Peri Sauce
Sambal
Tapatio Hot Sauce
Tabasco Original Hot Sauce
Wasabi
Yuzu Kosho
What Is Sriracha Sauce?
Sriracha sauce is a well-known chili sauce made of a paste of chili peppers with other ingredients, such as salt, sugar, garlic, and vinegar. These awesome ingredients are a perfect combination to create a type of incredible sauce.
Despite its reputation, the origin of sriracha sauce is not determined precisely. Most people believe that this hot sauce comes from Thailand.
Sriracha is thicker than many cooking sauces, so this sauce can be adapted as a condiment. Each sriracha has its own unique version with a variety of brands.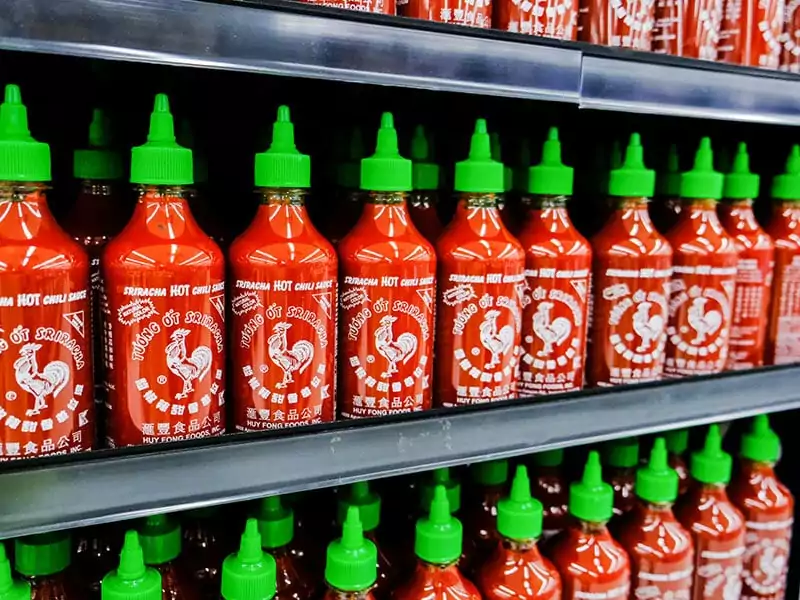 The Flavor Of Sriracha Sauce
Certainly, sriracha sauce has an exclusive taste. The flavor seems sweet, spicy, and salty, which makes this hot sauce distinctive from other spicy sauces. The taste of sriracha varies by brand, but generally, it is spicy, tangy, and sweet.
The various versions of sriracha will differ in the level of heat. Therefore, depending on your preference, you can choose the mild sauce or hot and spicy sauce. However, the traditional sauce tastes low heat, so it is widely used as a flavor enhancer.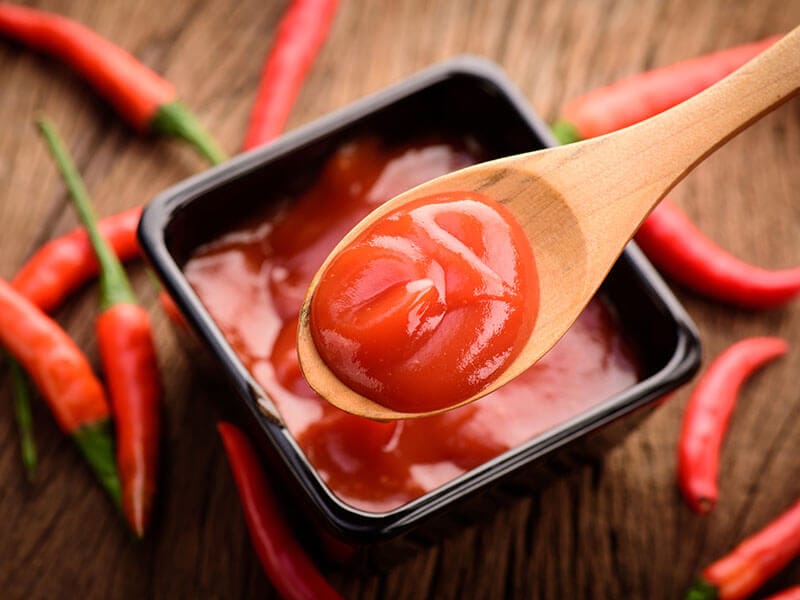 The Astonishing Ingredients Of Sriracha Sauce
Making sriracha sauce requires a fermentation technique. To make sriracha, the mixture of garlic, red peppers, sugar, and salt needs to be fermented for a definite period, making the flavors gain depth and strength. (1)
After completing the fermentation step, supplement vinegar into the liquid heated up. Let it cool and use a strainer to help the sauce smoother.
For homemade sriracha sauce, you can change the ingredients for your preference. For instance, the ingredients may include hoisin sauce, tabasco sauce, soy sauce, and red jalapeno.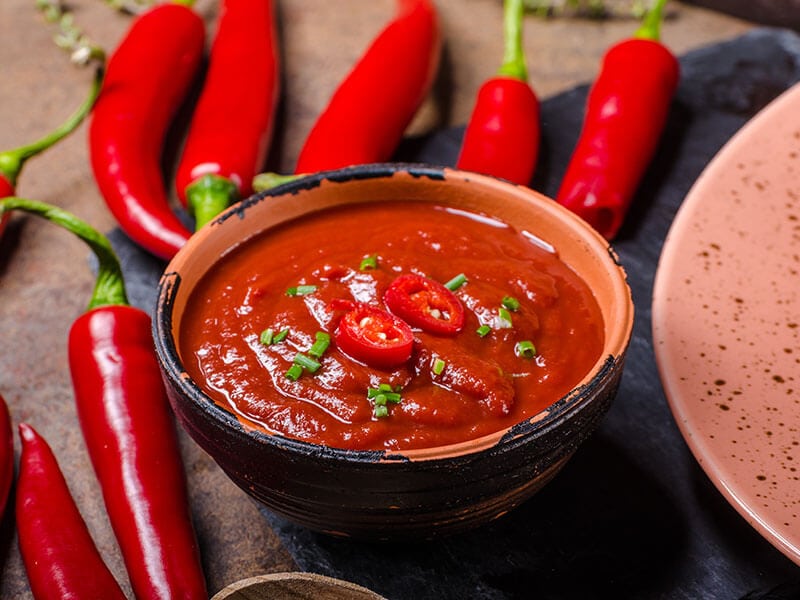 How Is Sriracha Used?
Due to its sharp flavor, sriracha is usually used as a condiment in a variety of Thai, Vietnamese and Chinese cuisines in many restaurants. Sriracha can be easily added to Southeast Asian dishes. It will be more delicious if you add this sauce to phở, stir-fry, curry, soups, and stews.
The hot sauce will make your dishes more attractive since it will dominate your dishes like sriracha mayonnaise. It is highly adaptable, so you can try it on everything from sushi to pizza. Sriracha can also give a fantastic boost to omelets and scrambled eggs.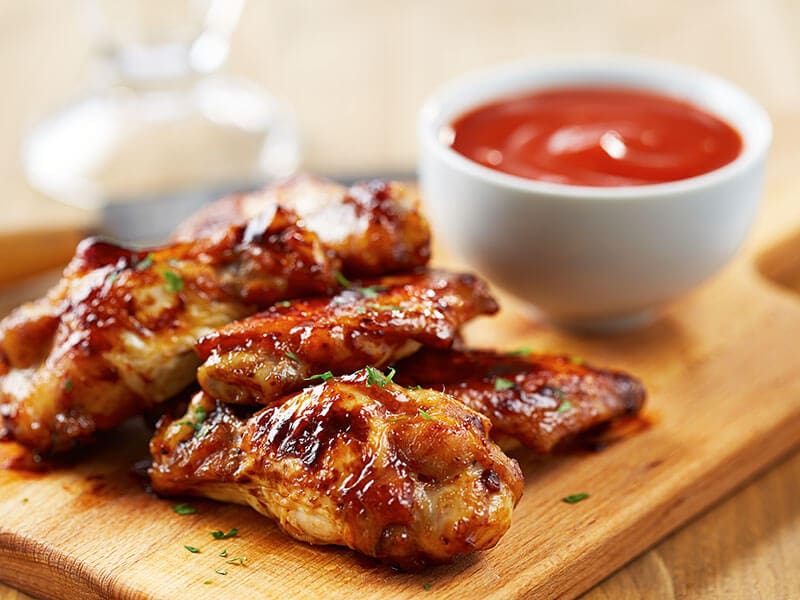 How To Make Homemade Sriracha
If you are a home cook, you will surely want to make homemade sriracha sauce for your family. Cooking this hot sauce is not as difficult as you think. Although it may take a lot of your time, I believe that the experience will be worth it.
The important thing is to choose fresh chilies, which is the key ingredient to make sriracha sauce. All essential ingredients are red peppers, garlic, brown sugar, salt, water, and white vinegar. Try making your hot sauce to serve for your delicious and spicy cuisines. (2)
Step 1: Wash your peppers and remove the stem. If you prefer the mild spicy flavor, take out the seeds; if not, do the opposite.
Step 2: Crush up the chilies with a firm and high-quality molcajetes (also known as a mortar and pestle). Make sure the tool's surface is non-porous to prevent cross-contamination.
Step 3: Fermentate the processed chilies by putting them in an airtight container, leaving at least an inch from the top.
Step 4: Then, mix the rest of the ingredients in a jar. Cover the jar and store it at room temperature without the contact of sunlight.
Step 5: Check the progress of the sauce every day. You can consume it after two weeks. Store for one month in the fridge.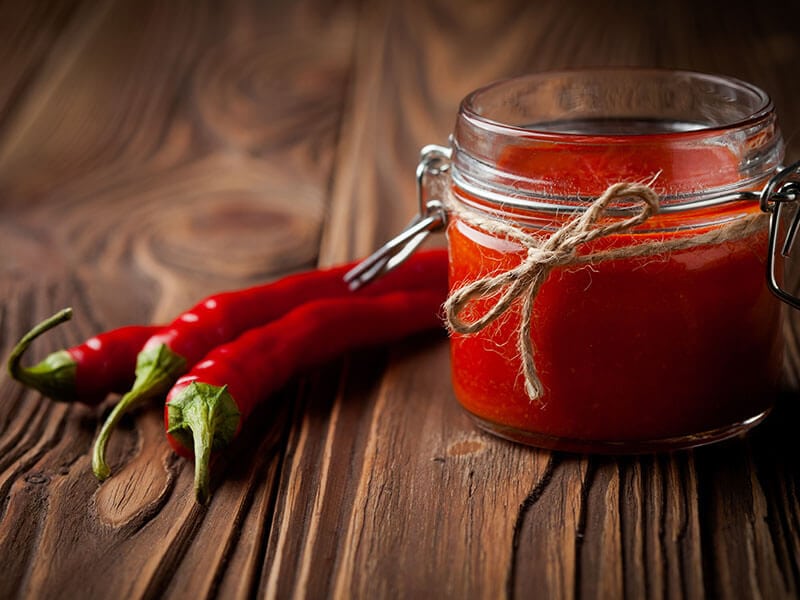 The best recipe for making sriracha sauce you should try. You can see this video to know more:
The Best Substitutes For Sriracha That You Must Try
Sriracha has become an indispensable ingredient in many dishes, such as pasta, or seafood. It is widely sold in lots of grocery stores. However, if sriracha sauce is not available when you need it, the fantastic substitutes below will be good choices for you.
The first alternative for sriracha is balsamic vinegar. This ultimate Italian condiment is made from grapes. A fantastic addition to the kitchen, balsamic vinegar has an impressive shelf-life and it can boost the flavor of your dishes or pair with bread and sandwiches.
Not only is balsamic vinegar an excellent condiment to enhance your food, but it also helps to prevent appetite, supply insulin and provide minerals. Try it if you need a replacement for sriracha sauce. You can mix with peppers if you want to make a spicy dish.
It will be a spectacula idea if you use this incredible condiment in your salad to enhance the flavor. Thus, if you are finding a sriracha substitute to improve your salad taste, you can not miss this seasoning.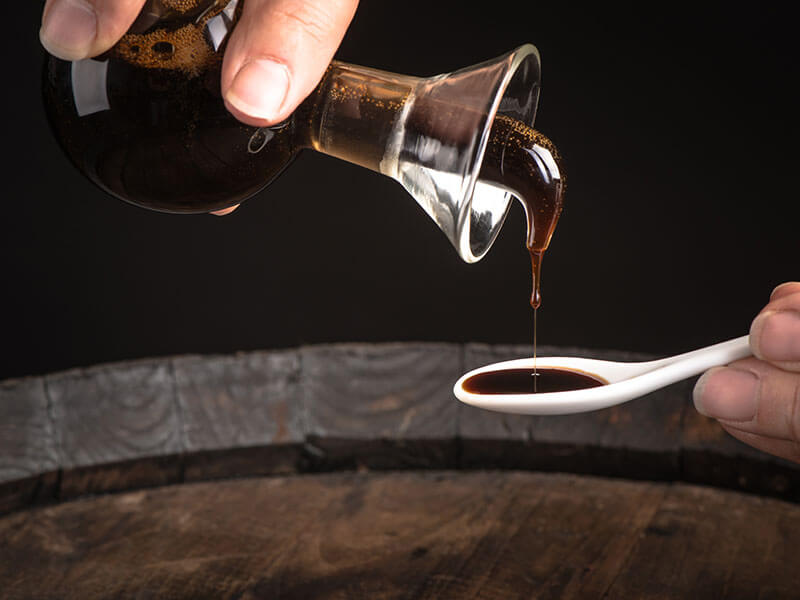 Both hot sauce and oil are used as an ingredient for vegetables and meat or a spicy dip for dumplings and egg rolls. Thus, I am sure that it is an excellent option to add to your dishes if there is no sriracha sauce left.
This amazing sauce has a unique and addictive flavor, which can be served with noodles, dim sum or salad. Chiu Chow chili oil can be considered as the best chili oil to include strong flavors, and aroma.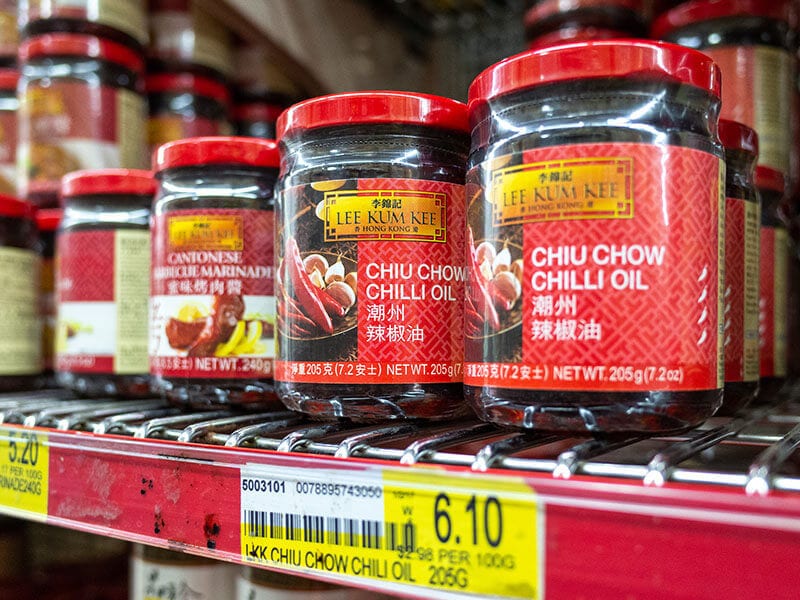 Cholula Hot Sauce is a famous brand primarily found in Mexico and made from Arbol chilies. It has become the favorite hot sauce of many people, prevalent in the US. However, this sauce is not familiar to most people, but believe me, this fantastic sauce will surprise you.
Cholula Hot Sauce is great when it is combined with pizza, eggs, chicken, burgers, or rice. Despite the old recipe, the flavor of this sauce is fantastic and has become the signature for spices.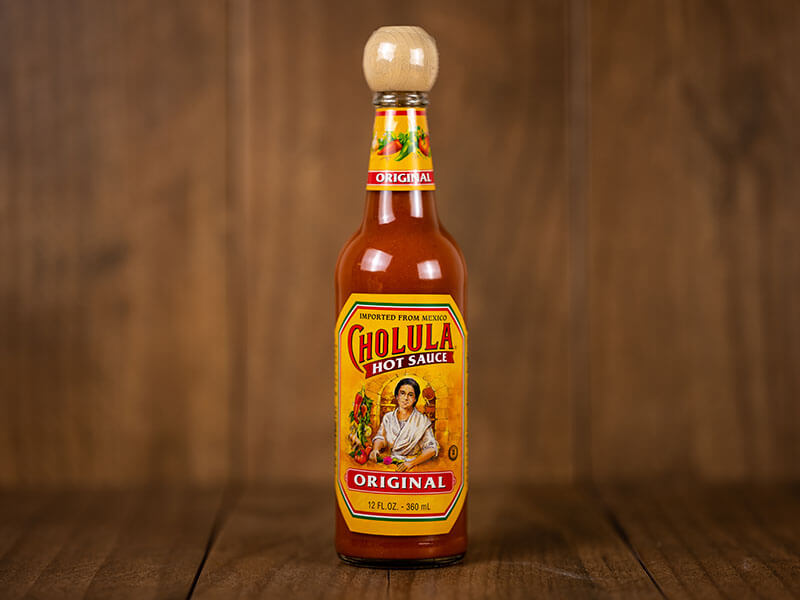 Garlic chili sauce is also an answer for sriracha substitutes. You may find this condiment commonly in Thai or Japanese restaurants. The texture of garlic chili sauce is thicker and chunkier than sriracha, with lots of garlic. Besides, the taste is also brighter than sriracha.
Chili garlic sauce can be seen as the sibling of sriracha. It is so popular that you can find this condiment in most Asian restaurants. The strong taste of garlic will impress you due to its heat and tanginess. It will be a perfect combination when you use it with noodles or dumplings.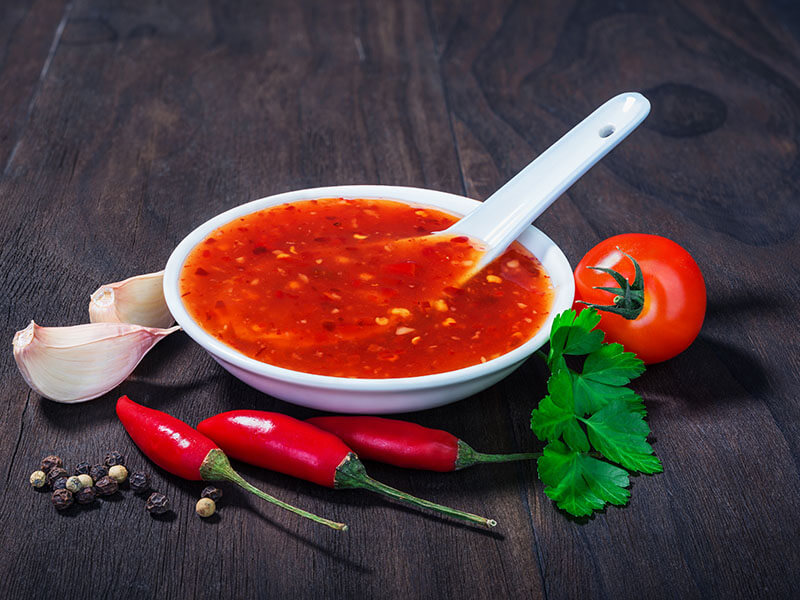 5. Dave's Crazy Caribbean
Another substitute to add to the list of the best replacements for sriracha is Dave's Crazy Caribbean. This sauce is made of carrots, Rican red pepper, and red chilies, well-known in creole cuisines. It is a wonderful sauce to make your dishes flavorful.
Dave's Crazy Caribbean will be a remarkable option for you to use in your pastas, soups, or chicken. In addition, you can use it in any recipe to make your dish flavorful and fiery. It is also suitable when served with fried food and seafood.
6. El Yucateco
The next great replacement for sriracha is el Yucateco that every spice lover knows. It is made of habanero green and red peppers with a thin consistency and is used in many dishes, from sauces to dips to spicy soups.
Due to the higher heat level of el Yucateco, you should only use a third of a teaspoon of el Yucateco if your recipe requires a teaspoon for sriracha in order not to overpower the flavors in your dish.
You can use Frank's Red Hot sauce to substitute for sriracha, although the flavors are different. Frank's Red Hot sauce has a lower heat level and contains more acid, while sriracha is spicier, thicker, and has more garlic.
This sauce is an amazing condiment made of cayenne peppers. It is ideal if you want to add tasty flavor and a kick of heat to your favorite dishes. Chicken wings, sandwiches, or eggs are the best match for this fantastic sauce.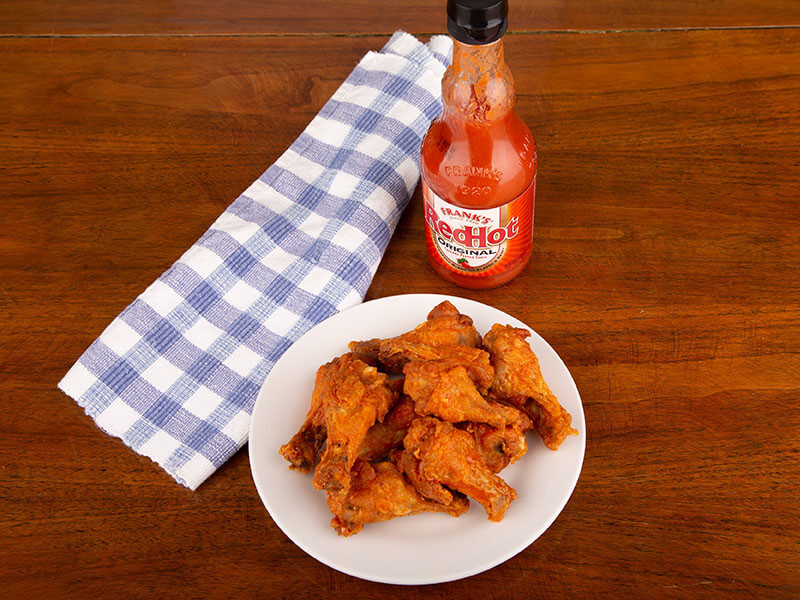 If you have no choice to substitute for sriracha, I recommend you should try the fish sauce. Fish sauce is widely served in Thai dishes like curry or salad dressings. It is made from the strained juices of fish, usually sardines with salt and pepper, making your meals more savory.
As fish sauce has a rather long shelf-life, there's no need to worry if fish sauce can spoil. More often than not, you'll use up this ingredient before the expiration date. Just make sure that you put fish sauce in a dry, cool place, and away from direct sunlight.
You can combine fish sauce with available sweet chili sauce in your kitchen to create a perfect substitute for sriracha. This mixture will season your dish to a high level. The taste may be sweet, salty, and savory.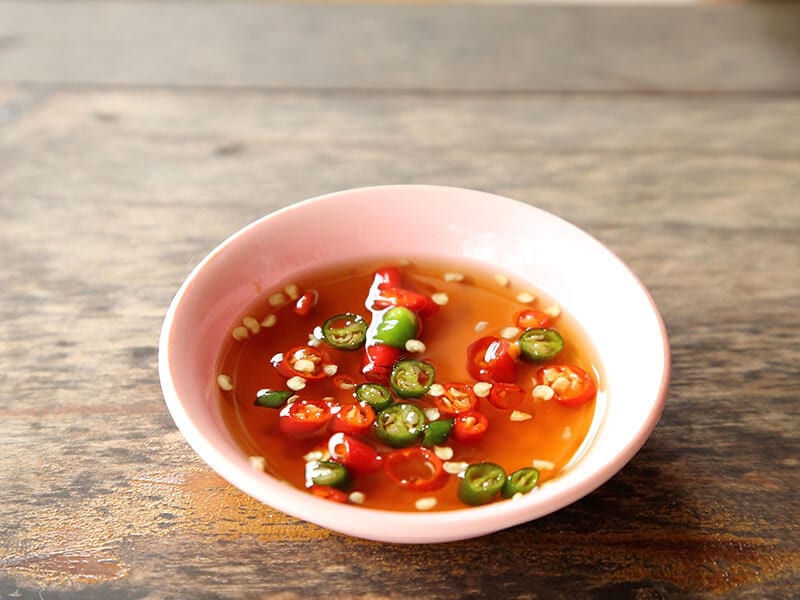 If you are a fan of Korean cuisine, you are undoubtedly familiar with gochujang sauce. Sriracha and gochujang have a similar heat level and can be added to various mild spicy dishes. That's why gochujang is one of the best substitutes for sriracha.
Gochujang is a thick paste with a mixture of fermented soybeans and red chili powder. The critical difference between them is consistency. Gochujang is a paste with a thicker texture, so you need to thin it out with some water in certain dishes.
As the main ingredient of gochujang is gochugaru, sometimes you'll see that people mistake these two for one another. What distinguishes gochugaru and gochujang the most is their form.
As gochugaru is in powder form, you cannot use these two ingredients interchangeably.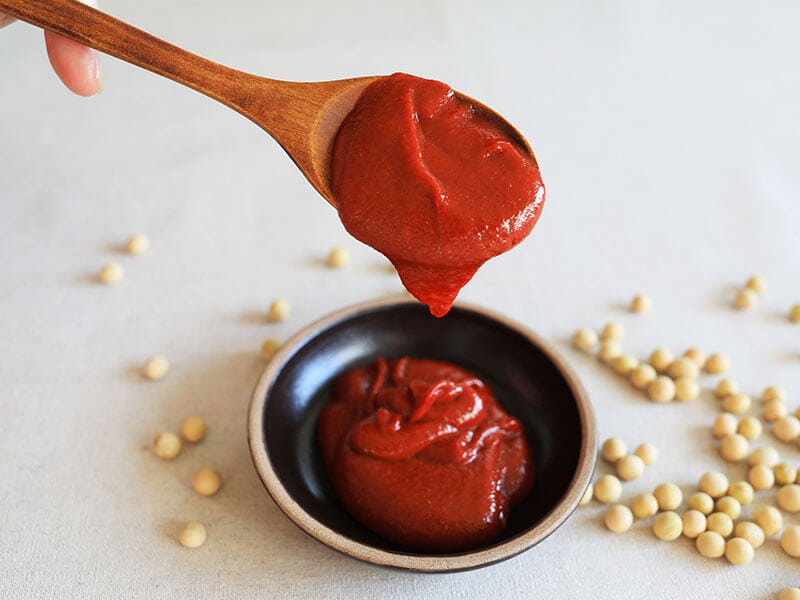 Have you ever heard about this fantastic sauce? If not, this part is for you. An authentic recipe from the land of Africa, it's a great swap for sriracha. It has severe heat with plenty of flavors due to extra ingredients, such as cumin, coriander, and caraway seeds.
Like gochujang, harissa is also a thick paste, so when substituting harissa, you need to thin out this flavorful food whose name starts with "H" if your recipe calls for the consistency of sriracha.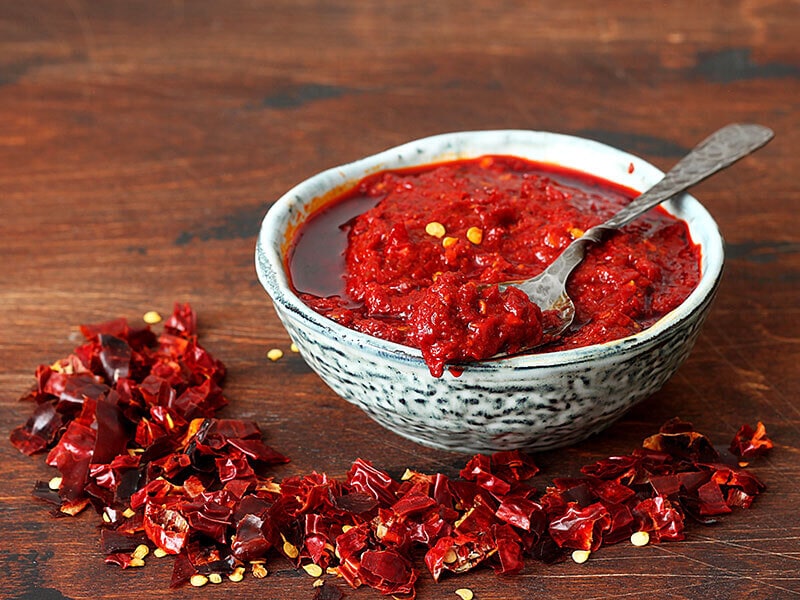 Homemade chili sauce can be seen as one of the best substitutes for sriracha because it is safe for your health with no additives. Although it requires the most effort, the result will be worth it.
To make the spicy sauce, you will need essential ingredients, including red chili peppers, garlic cloves, light brown sugar, salt, and white vinegar. Keep reading as I will show you how to make homemade chili sauce step by step at the end of this post.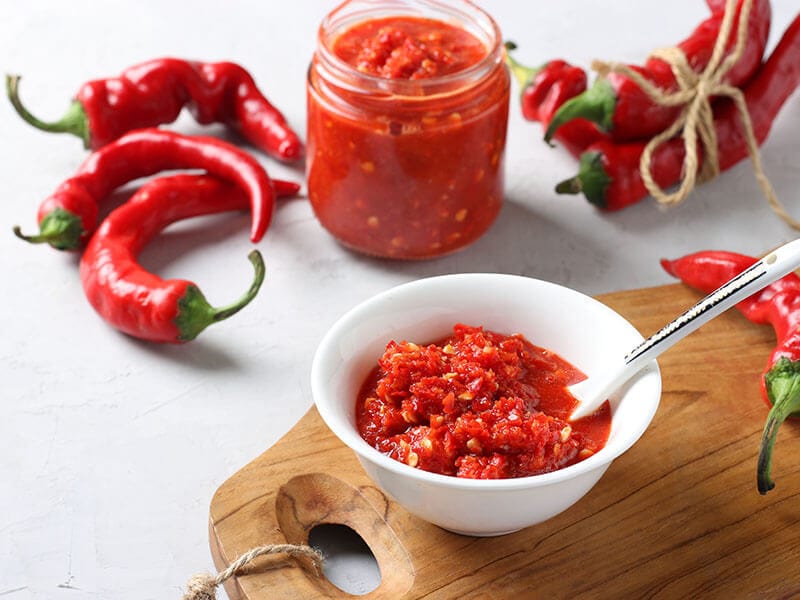 This sauce is also known as Caribbean red peppers, which is extremely spicy, particularly ten times spicier than sriracha. If you encounter a kitchen emergency, it is still worth being a good alternative for sriracha if you are brave.
This option is for people who want to adventure. Even though its taste is savory and satisfying, it might not be for everyone, especially those suffering from heartburn or medical problems.
Jamaican Jerk Sauce is made from flaming Scotch bonnets peppers, a delicious and flavorful ingredient in many cuisines for spice lovers. It is perfect for adding this sauce to chicken and seafood dishes.
Besides Scotch bonnets peppers, other ingredients of this sauce include soy sauce, onions, ginger, brown sugar, thyme, cinnamon, etc. These ingredients create an incredible flavor that you can't resist. You can enjoy this sauce in your fish, tofu, pork, beef and many other dishes.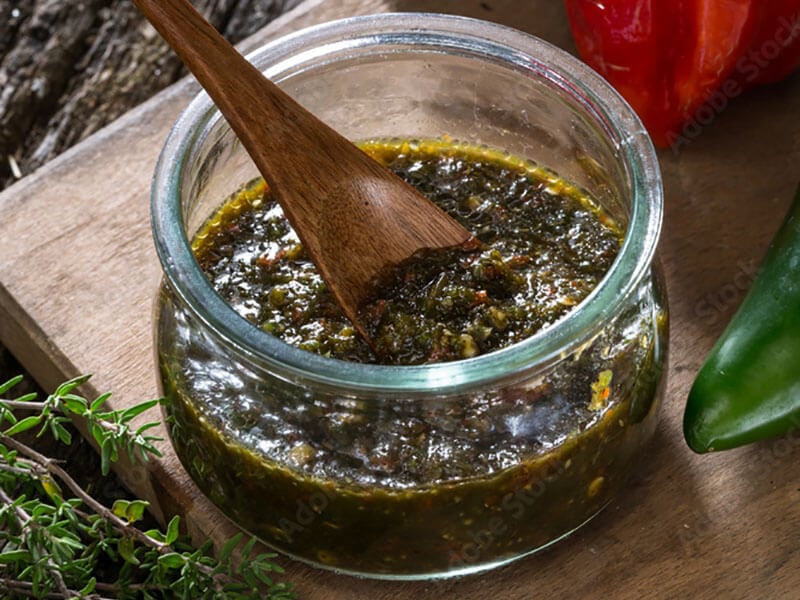 Ketchup is a tomato sauce with no spice, but it is versatile and viscous. If you're worried that ketchup might not suit a vegan diet, don't be because most types aren't. Thus, ketchup is a great substitute you should consider if you have no choice and want your dishes to have more flavors.
This sauce has a bit of sweetness that you may expect in sriracha. However, you should add a spicy flavor for ketchup to make a perfect alternative to sriracha. You can add chili powder to your ketchup and use this mixture to substitute for sriracha.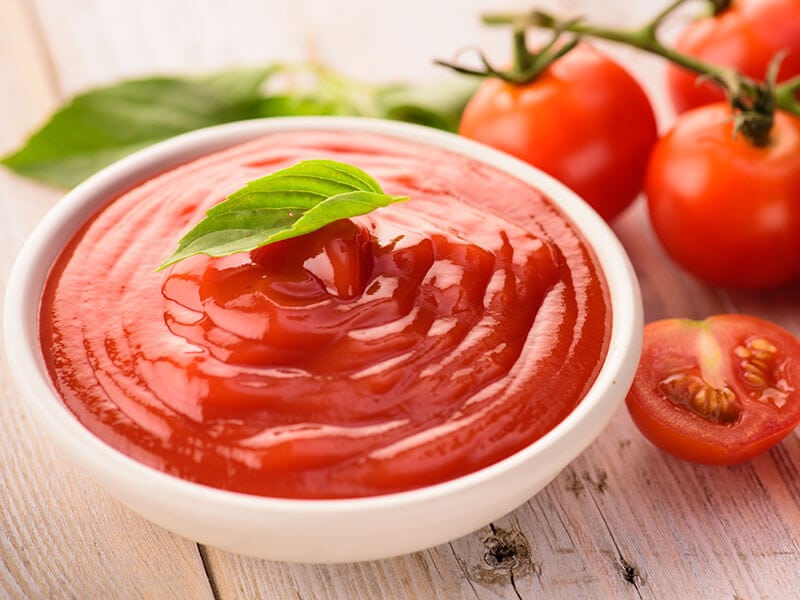 This sauce is primarily made of Tabasco and cayenne peppers. It is spicy, so you should consider it carefully before eating. It is widely used in making the classic spicy buffalo wings.
Louisiana Hot Sauce is the perfect replacement for sriracha because of its unique heat. Besides buffalo wings, it can be used as fantastic seasoning in any meal. For example, your beef, chicken, or vegetables will become impressive and flavorful when combined with this sauce.
Mustard is served in various dishes and has become an essential ingredient in making the perfect topping for brats, braising beef, or dipping bread. It is also a good replacement for sriracha sauce you should consider.
This fabulous sauce is tangy and versatile since it can be served in a variety of delicious dishes. In addition, you can use it to make dipping sauces for fish, dressings, or marinades for grilled chicken. It will be a wonderful condiment for your dinners or lunches.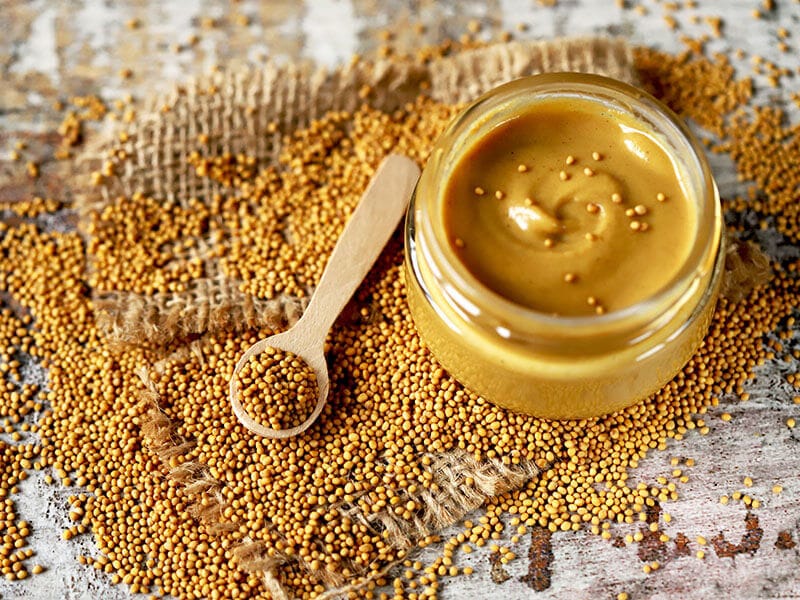 Marmite is famous for being a toast topping. It is made from yeast extract and tastes salty and strong, which is different from other substitutes. Marmite is not spicy like sriracha, but they have the same intensity. Due to its intense flavor, you can also use this to make cocktails.
Marmite is an amazing seasoning with a distinctive flavor. It is a sticky paste with dark brown color. Due to its powerful and aromatic flavor, Marmite has become one of impressive condiments. It is traditionally used to spread on buttered toast.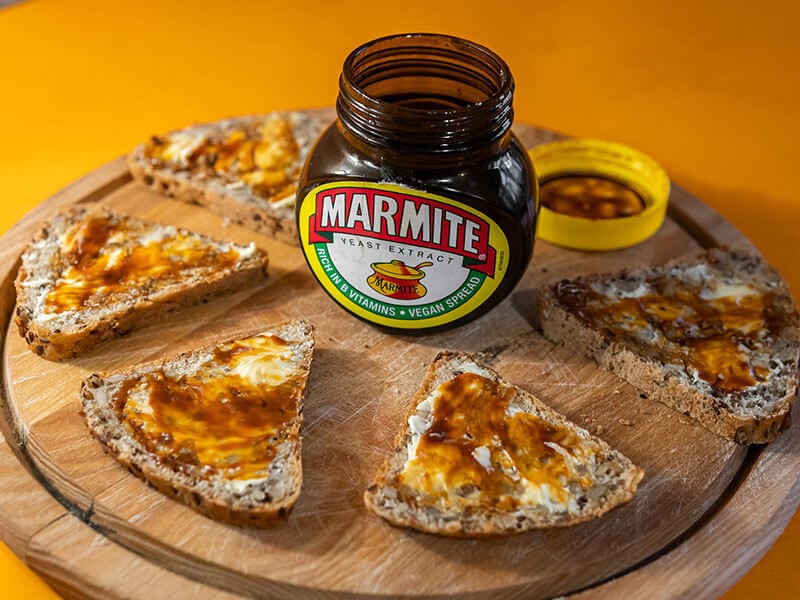 Peri Peri sauce is a hot sauce originating from Portugal, made of an African bird's eye pepper. Now Peri Peri sauce, or Piri Piri, has become popular in many international restaurants. It is well served with seafood. This sauce is also a suitable replacement you should try.
The taste of Peri Peri sauce is the perfect combination of tanginess and heat with garlicky and lemony flavors. It is the best choice to use this amazing sauce in your grilled shrimp or Portuguese chicken.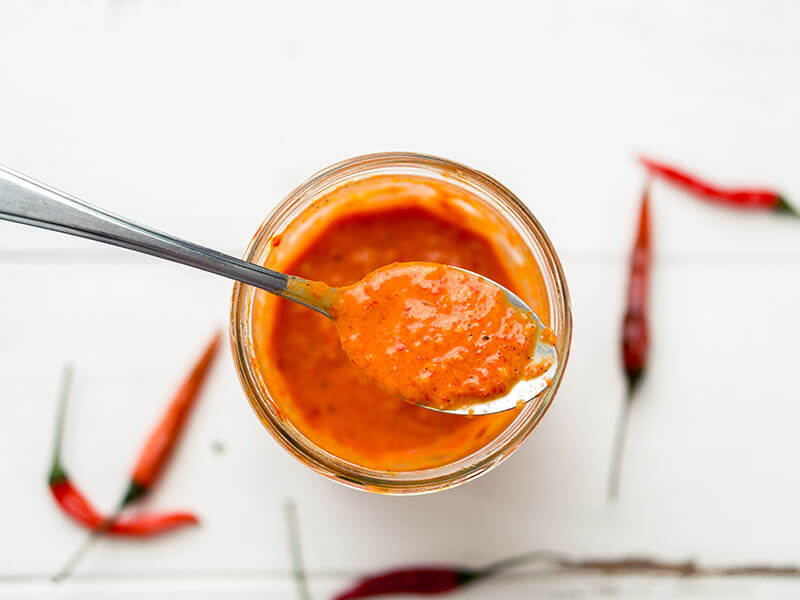 People consider sriracha sauce one of the best matches to substitute sambal oelek and vice versa. Both sambal oelek and sriracha are produced by Huy Fong Foods. This is the best choice for you if you are looking for equal levels of punch and heat like sriracha.
The reason is that you will find the similar sweetness and tanginess of sriracha in sambal oelek, but it has a chunky texture and little sugar than sriracha. You can mix it with a bit of garlic and sugar if you prefer.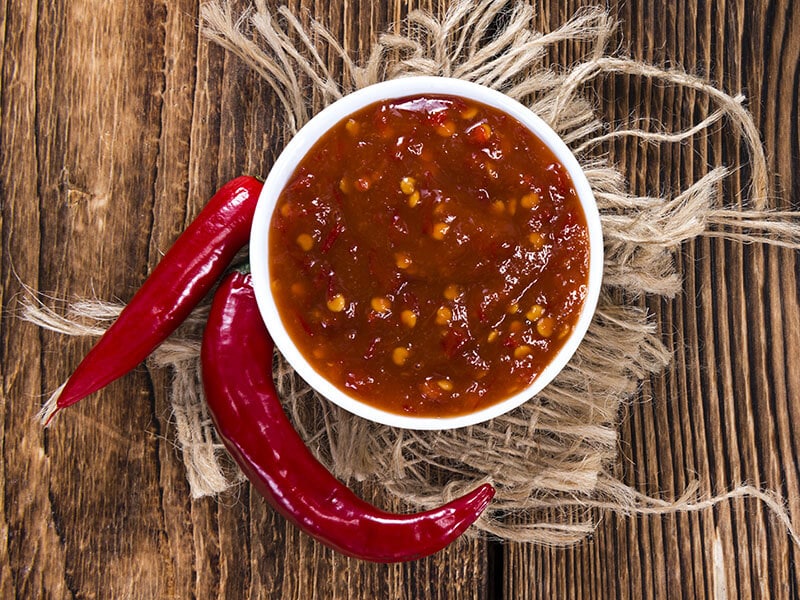 20. Tapatio Hot Sauce
Tapatio is very popular, especially in Los Angeles, so you can buy it in most grocery stores. Tapatio is also a good recommendation for fans of spice.
It is widely served in a variety of dishes. If you want to find sriracha a bit spicy, this sauce will be a perfect option for you to try since it has a higher heat level than sriracha.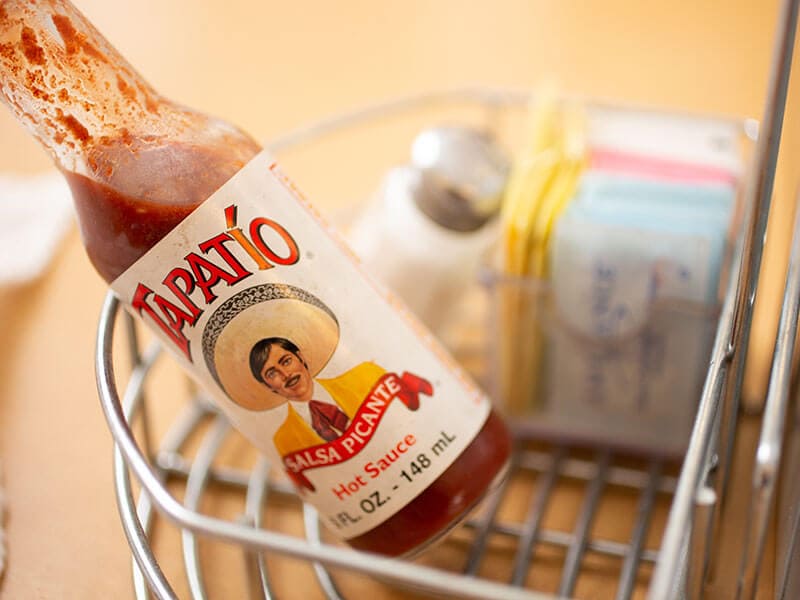 Tabasco sauce is a decent substitute for sriracha in some instances. Besides, you can easily find it at most grocery stores. The consistency of tabasco is thinner than sriracha, so it will only be the best swap in case you just need a bit of heat to add to a dish like a stir fry.
Tabasco Original hot sauce will become greater when you serve it in your eggs, pizza, salad dressing, or seafood. Once you try Tabasco, I am sure that you will be addicted to this fantastic sauce.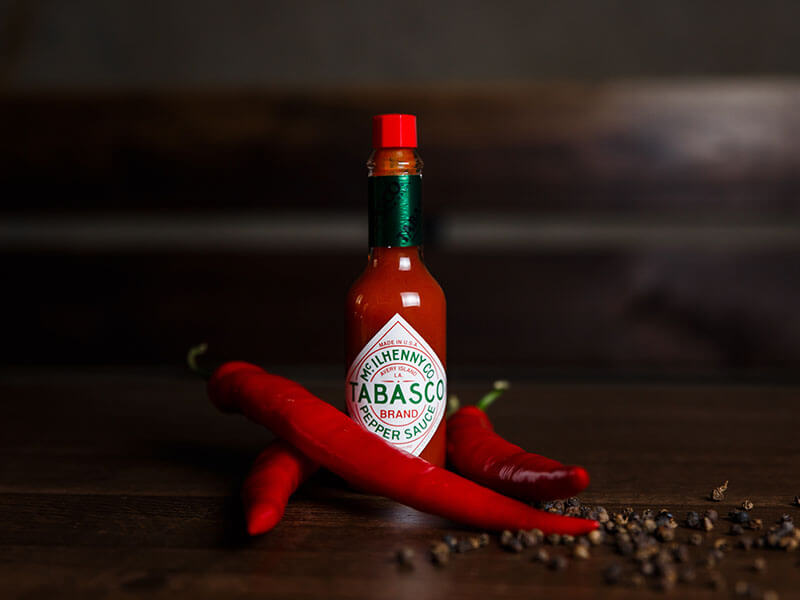 With a unique spicy flavor from peppers that affects your nasal passages, wasabi has become popular as sriracha. But there is still not much detailed information on wasabi. Do you know the unique ingredient of wasabi is dried peas?
This distinctive green sauce is flavorful, spicy, fiery, and versatile. You can combine it with your favorite foods to make them more delicious, especially Japanese foods. For instance, sushi and sashimi are fabulous dishes that must pair with wasabi to have the best flavor.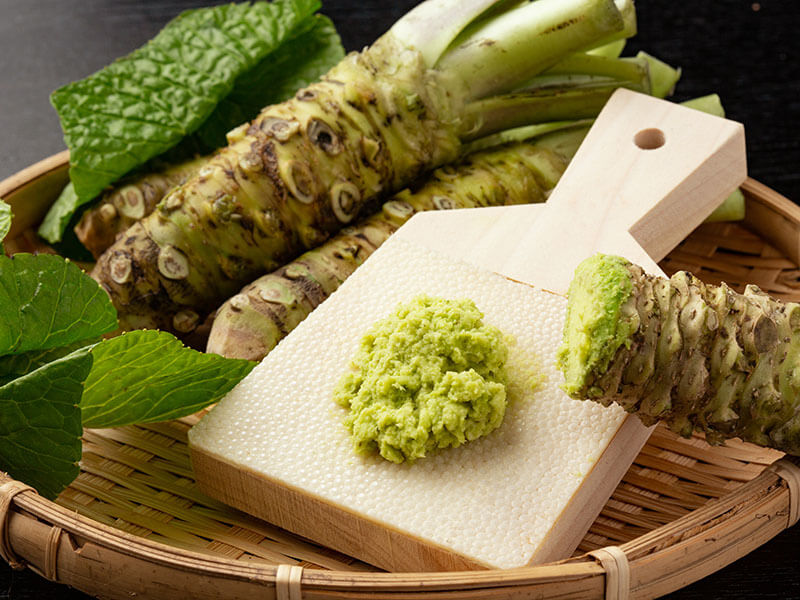 Yuzu is a citrus fruit that tastes unique with a mix of orange, Meyer lemon, and grapefruit. Yuzu kosho is made of this Y-something fruit with a few chilies and salt and has become one of the best condiments in the world. Try it on fish to have a fantastic dish.
In addition, you can also use it in your noodle soups, chicken, beef and rice dishes to make your dishes more aromatic and special. Grilled meat with yuzu kosho is also a wonderful recommendation for you to have a sweet flavor and soft texture.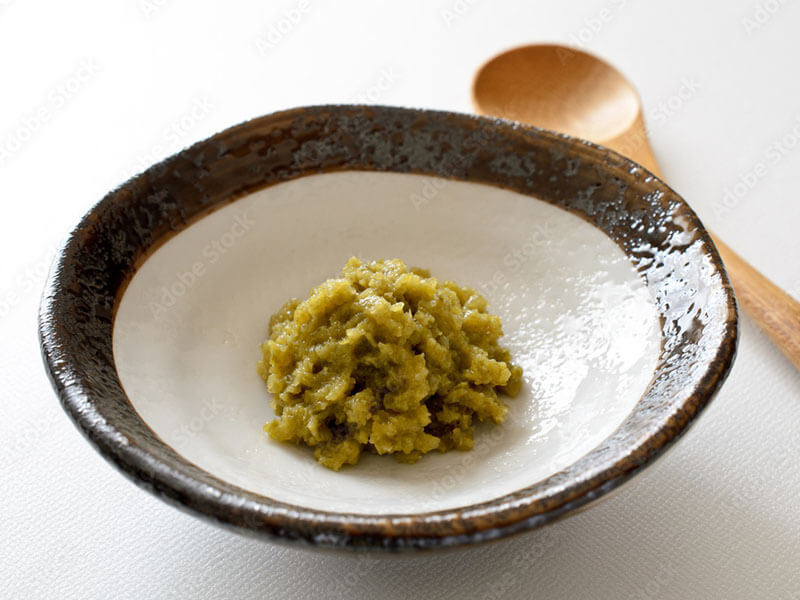 FAQs
Through the post, you may collect some exciting information about sriracha sauce substitutes. If it does still not satisfy your needs and you have other issues, I believe frequently asked questions will help you.
Other Fantastic Alternatives – Available In Your Kitchen
If you are a spicy foodaholic, you can not miss the best above alternatives for sriracha sauce. They will help you in your savory cuisines when you run out of sriracha sauce.
In case you can't have any of the above substitutes on your hands, do not worry since you can make a paste of cayenne peppers and red peppers. Although this method is not as excellent as the above alternatives, I still believe it is ideal for getting the heat you want.
These substitutes should only be used during kitchen emergencies as each sauce has its flavor and can't have the same taste as sriracha. I hope these replacements will help you to have the heat you expect.
If the information in this post is helpful for you, please share it with your friends who also need it. Should you have any further questions and ideas about the sriracha sauce substitute, please let me know via the comment section.
Nutrition Facts
10 servings per container
---
Amount Per ServingCalories36
% Daily Value *
Total Fat 0.5g

0

%
Sodium 467mg

20

%
Potassium 167mg

5

%
Total Carbohydrate 7.3g

3

%

Dietary Fiber 2g

8

%
Sugars 5.1g

Protein 1g

2

%
---
* The % Daily Value tells you how much a nutrient in a serving of food contributes to a daily diet. 2,000 calories a day is used for general nutrition advice.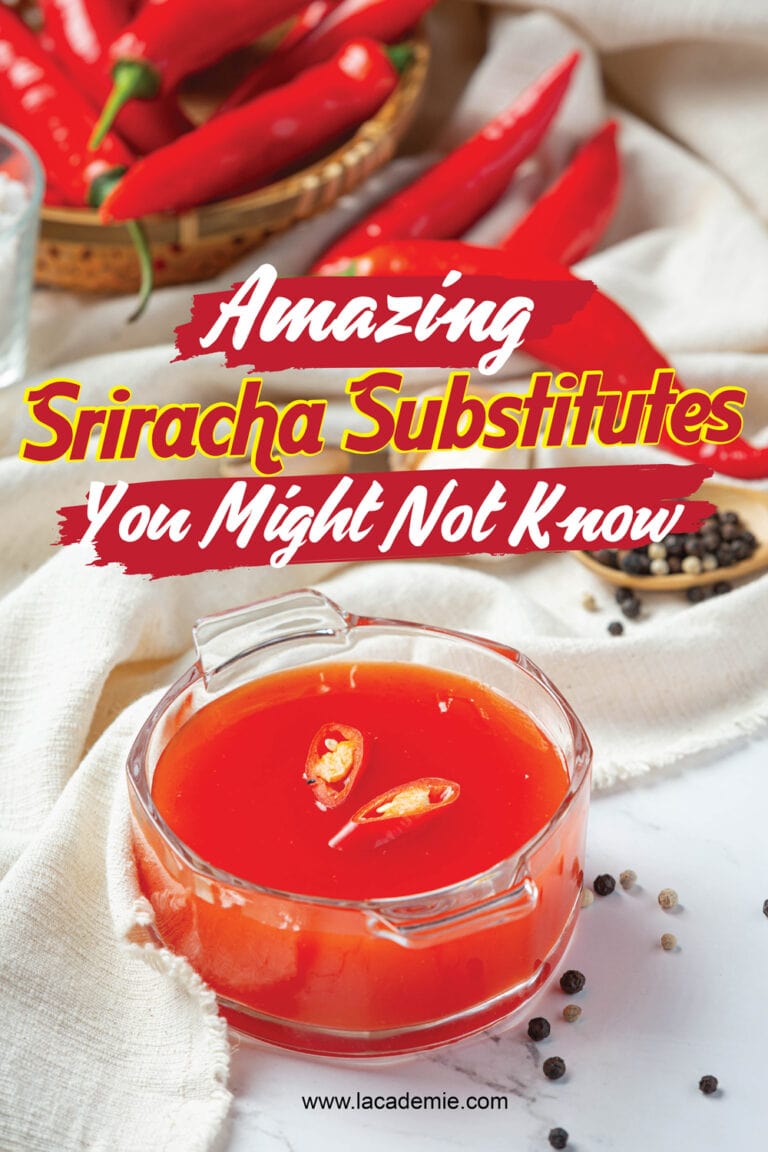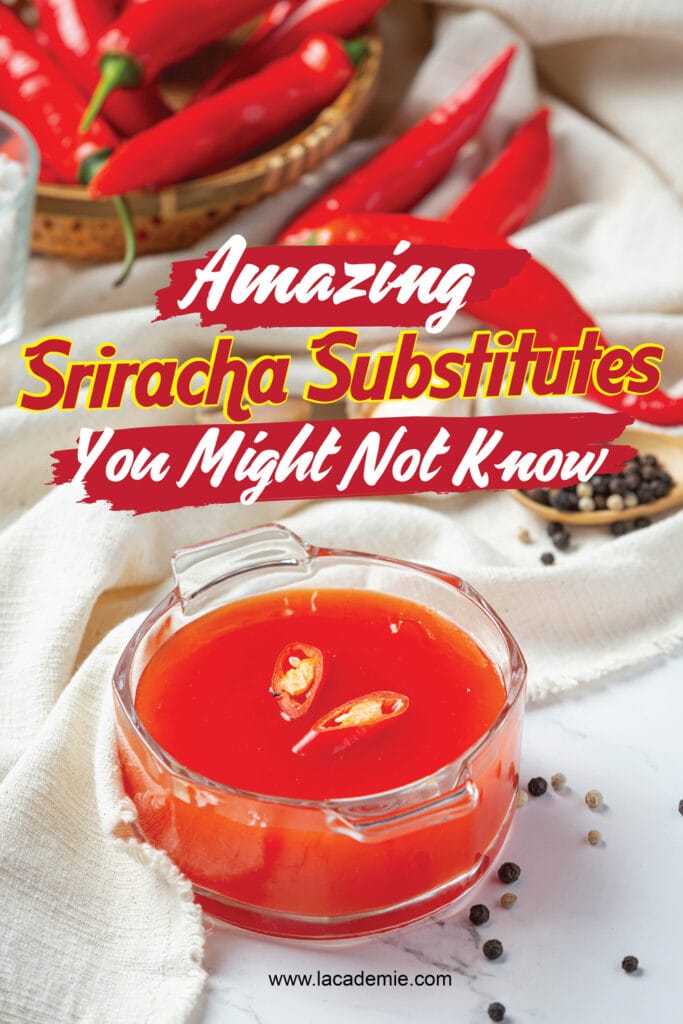 References
1. DROST, E. A., MCGUIRE, S. J., KWONG, K., ZHANG, Y., ABOUSAIDI, N., Tamekuni, N., … & Gray, T. (2017). HUY FONG FOODS'SRIRACHA: IRWINDALE TURNS UP THE HEAT. Journal of Case Research and Inquiry, 3.
2. 2021. [online] Available at: <https://www.pepperscale.com/homemade-sriracha/>.