Naming foods that start with H might sound easy at first with hamburger or hot dog, but believe me, that is properly what you got.
The following list will show some common foods that begin with the letter H and classify them into two categories: snacks and main dishes. Also, I will provide my experience of cooking and tasting the foods in case you need it.
Somes of the dishes that you have never heard of, but they are great in flavor and represent some cultural aspects of a nation.
It is fun to learn about new foods and also know some fascinating facts about other countries, right?
28 Astonishing Foods That Starts With H
Here is my list of top picks of H letter foods, some of them are familiar but I'm sure the rest of my list will give you a stunning experience with interesting facts.
Halloumi Cheese
Halvah
Ham
Hamantaschen
Haricot Beans
Harissa
Hash Browns
Hasty Pudding
Haystacks
Hazelnut Brownie
Hazelnut Ice Cream
Hazelnut Macchiato
Hijiki Salad
Honey Mustard Chicken Wings
Honey Nut Granola
Hors D'oeuvres
Hotcakes
Haggis
Hakka Noodles
Halwa
Hamburger
Hara-bhara Kabab
Hog Roast
Hokkien Noodles
Hominy Casserole
Hot Dog
Hot Smoked Salmon
Hummus
Now, let's jump right into the first section of this list for more details.
Top 17 Snacks Begin With H For Food Lovers
Snacks are considered the best foods for releasing stress. Kids, teenagers, and even adults are really hyped for this kind of food. These are my top pick snacks that you should try if you are a snack lover.
1. Halloumi Cheese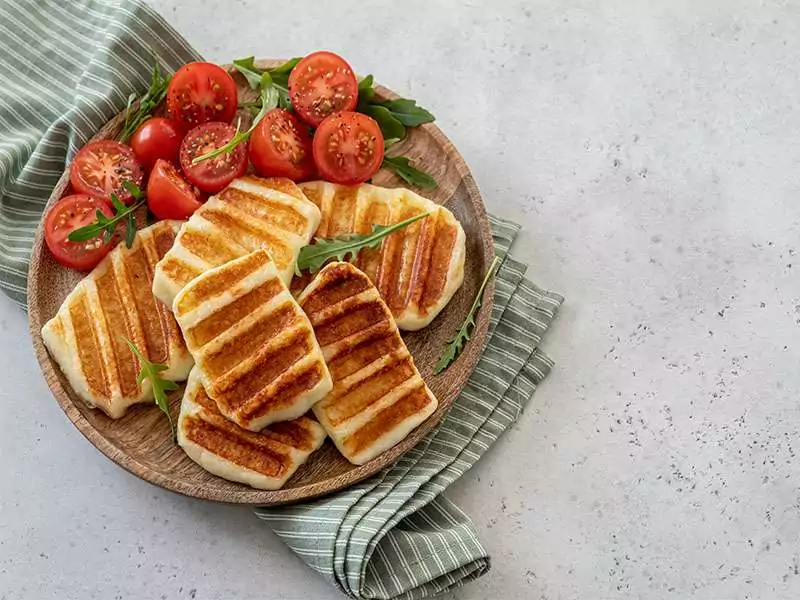 This appealing cheese originated from Cyprus. It is made from goat or sheep's milk, and sometimes the mixture of two is used to create an extraordinary taste for the cheese. On some occasions, cow milk is consumed to replace goat or sheep's milk to increase the fat quantity in the cheese.
Halloumi cheese is a rich source of fat, protein, and some vital vitamins such as vitamin A, B.Halloumi cheese's appearance is white with a fluffy texture.
There are many ways to eat this spectacular cheese. It can be eaten raw; however, the most common method of cooking this is grilling, which explains why it's usually served as appetizers at BBQ meals. When heated, the smell is lovely, the edge is crunchy and the inside is melting.
This is one of the most famous specialties in Cyprus. You absolutely have to try this.
2. Halvah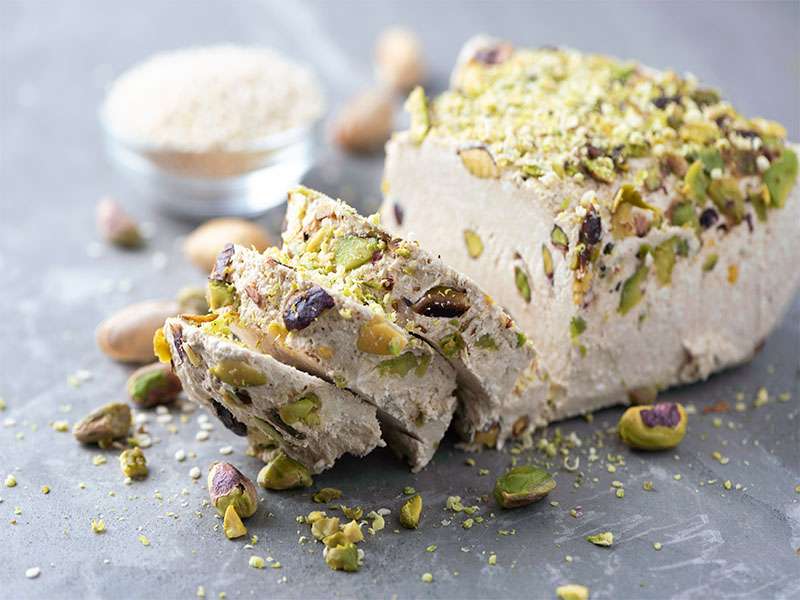 Consisting of two common forms—flour-based and nut/seed-based, halva is a signature dessert from the Middle East. The texture of Halvah is quite similar to brownies with a fudgy texture in the center.
While flour-based Halvah is soft, spongy and gooey, the nut-based one is drier and, of course, crunchier. Halvah candy is usually used as a base for baking brownies or adding flavors to ice creams.
Some frequent seeds used in making Halvah are sesame, sunflower, or almond seeds. In addition, to create an extra aromatic smell for Halvah candies, rosewater and saffron are essential ingredients in making these sweet treats.
Apart from the Middle East, variations of this dish appeared in other countries as well. For example, a version called Halvaitar is prominent in Tajik gastronomy. If you want to immerse yourself in Middle-Eastern countries, Halvah should be your ideal choice.
3. Ham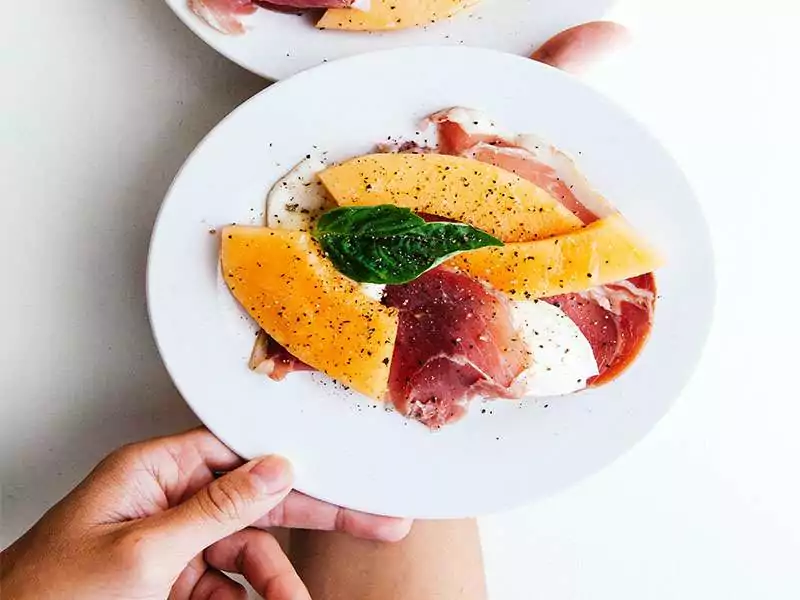 Basically, Ham is roasted pork. Depending on consumers' tastes, Ham can still have bones or boneless. The process of making ham can vary region by region. However, there are three primary ways of making a ham: curing, aging, and smoking.
The taste of harm is a bit complicated to describe. Although it is seasoned with brine, the typical taste of ham is sweet. It is not the loveliness of candies but the sweetness of meat and fat from processing the pork.
Ham can be served with many kinds of food but it is usually consumed with bread or rice with fried eggs depending on the region it is used.
Want to taste more like Americans? Ham should be your first choice!
4. Hamantaschen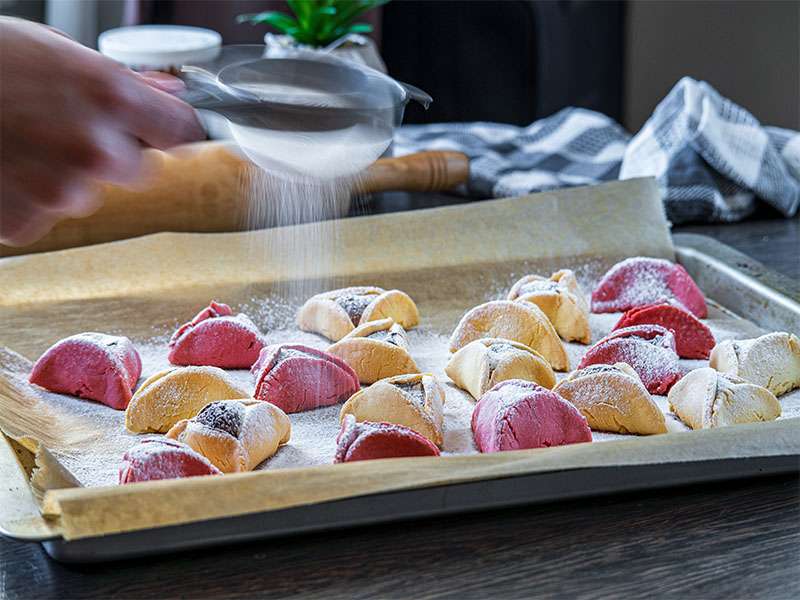 Hamantaschen is always served on Purim – a traditional Jewish holiday that takes place in early spring, making hamantaschen a typical dessert for spring. The triangle shape of this represents Haman's three-cornered hat or his ears (Haman is a villain in the religious story of Purim).
For home bakers, the center of these cookies can be flavored in different kinds of ways. You can use syrup such as chocolate, vanilla, passion fruit, and so on. You can also add fruit fillings or jams to create a fresh fruit taste.
Traditional flavors of Hamantaschen are poppy seed, prune, and apricot. The taste of Hamantaschen is simple, just a piece of buttery cookie with some fruits, syrup or jam in the center.
If you are a fan of cookies, Hamantaschen should not be ignored!
5. Haricot Beans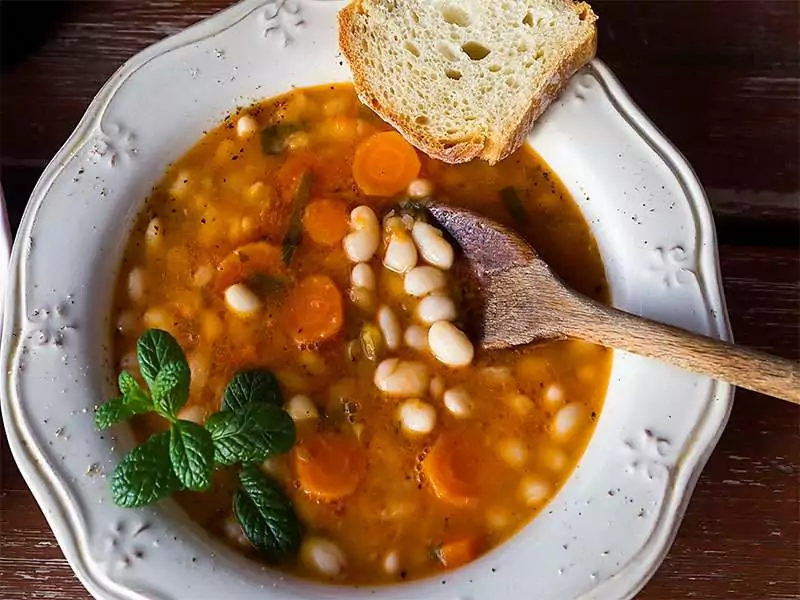 Haricot beans are white and tiny with a gentle and soft texture when you bite them. These beans are widely consumed in Western Europe and the United States (known as navy beans).
Haricot beans are well-known for their nutritional value1 and fantastic taste. It is also one of the most easy-cooking beans. Haricot beans can be cooked in different methods, but the most common dishes for this bean are soup, salad, and some slow-cooked dishes.
The key procedure in processing Haricot beans is boiling. The beans have to be boiled with water until they become soft and the outa skins slough off.
If you are searching for a healthy snack for your daily diet, Haricot Beans is absolutely the best choice
6. Harissa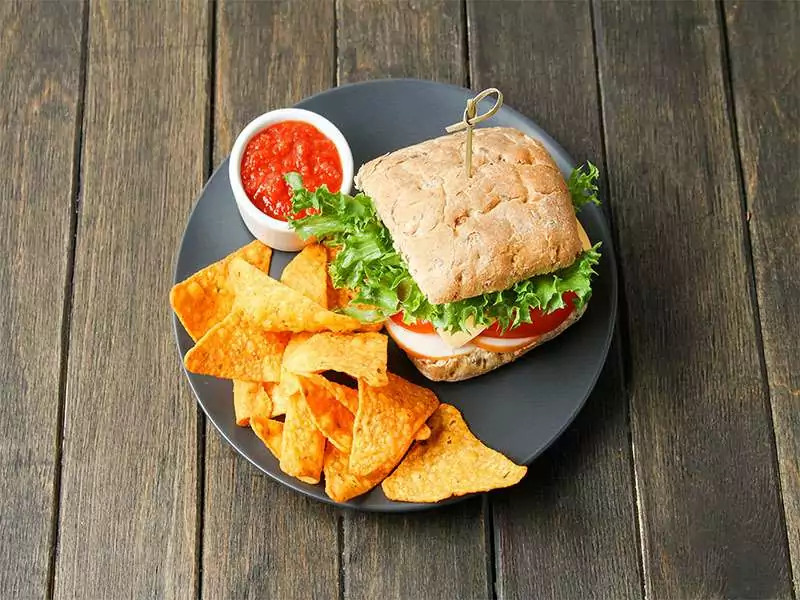 From the hot and arid land of North Africa, there is an amazing chili sauce that you can not resist – Harissa. A traditional recipe from Africa, this hot sauce's ingredients are straightforward: chiles, garlic, olive oil, citrus, and some hot spices.
Although including the significant number of hot ingredients mentioned above, the taste of this sauce is surprisingly gentle. It is a combination of sweet, spicy, and aromatic scents from different kinds of herbs you have added.
Your fried meat, fish, and even chicken can be dipped into this sauce and tasted times better than they used to be.
This Mexican hot sauce will make a mouthwatering dish at your upcoming party.
7. Hash Browns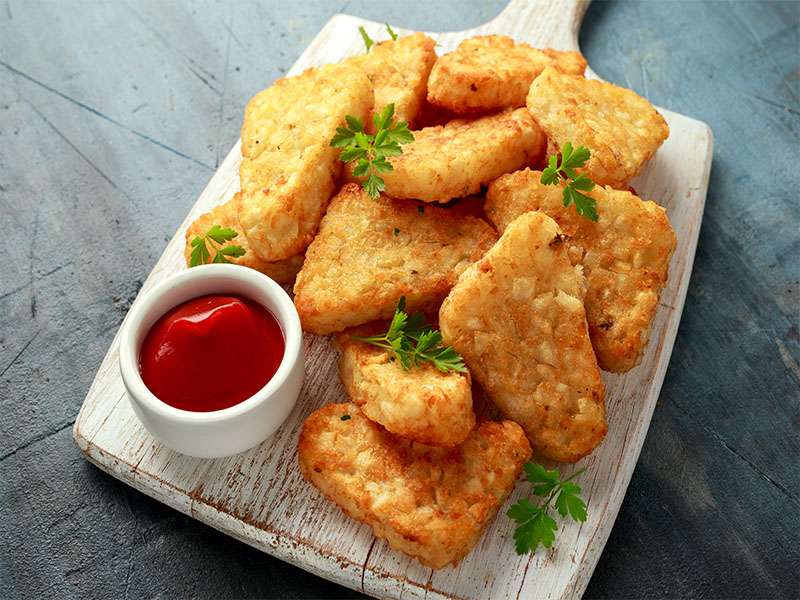 What else is more astonishing than a crispy Hash Browns for breakfast, right? Hash Browns are the most delicious way to transform your potatoes into a yummy snack through just some simple steps.
Shredded potatoes are squeezed to decrease the quantity of water inside. After that, those potatoes are fried on the pan to create a crispy texture for the edge.
Hash Browns are perfect when served as a side dish with bacon, eggs or dipped with some common sauces such as ketchup, sour cream, and other creamy sauces.
If you are looking for a yummy replacement for your boring bread, why hesitate? Pick a piece of Hash Browns and enjoy it.
8. Hasty Pudding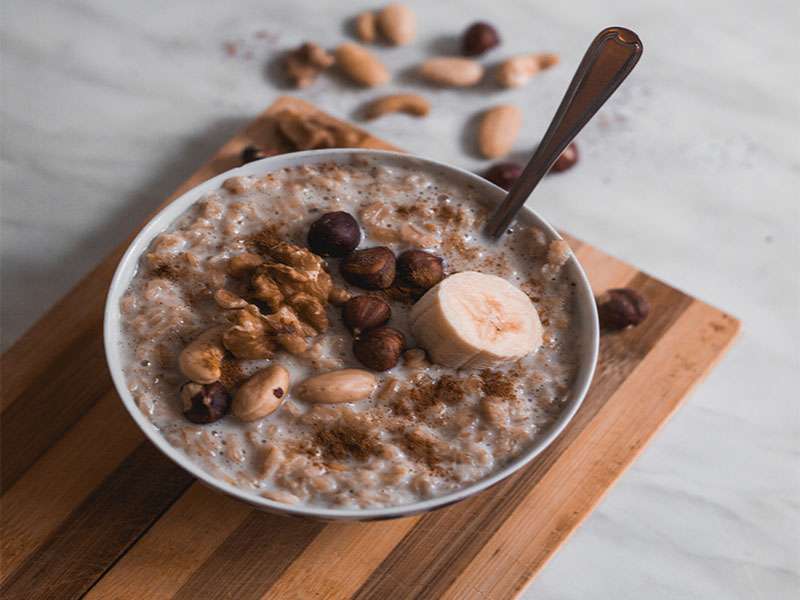 Are you bored with the traditional pudding? Are you looking for something different to refresh your dinner dessert? Well, Hasty Pudding is out of the question, this is the ideal dessert for you.
Seeming like a soup version of a traditional pudding, this soup is a popular dessert in American cuisine and other Western European nations'. With various types of grains cooked with milk or water, this pudding is widely served for breakfast.
The taste of this pudding varies from region to region but you can easily feel the buttery flavor and a gentle sweetness from this cake. Combining with a bit of crunchiness from the grains, the pudding can take you to heaven.
9. Haystacks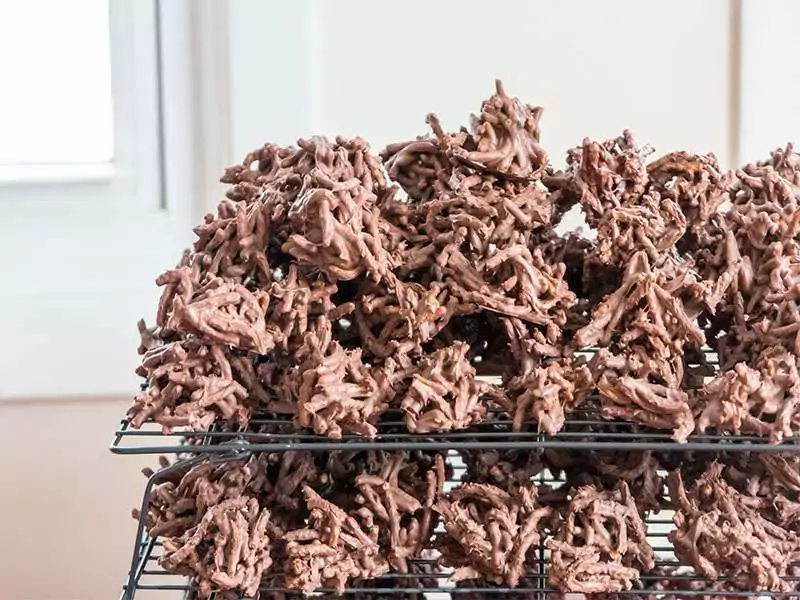 If you are looking for a simple dish to bond with your family every weekend, Haystack will be an amusing choice. This is an easy-cooking dish that your children can cook with little to no supervision.
Traditionally, Haystacks are made from chow mein noodles, which sometimes can be replaced with other egg-based noodles. With a microwave, your kids can easily create their happy sweet treats.
Haystacks are crunchy, buttery, and sweet. The treats are best served with chocolate or peanut butter syrup.
Need quick no-bake cookies for your party, picnic or just a simple dessert? Haystacks should be on your must-try list.
10. Hazelnut Brownie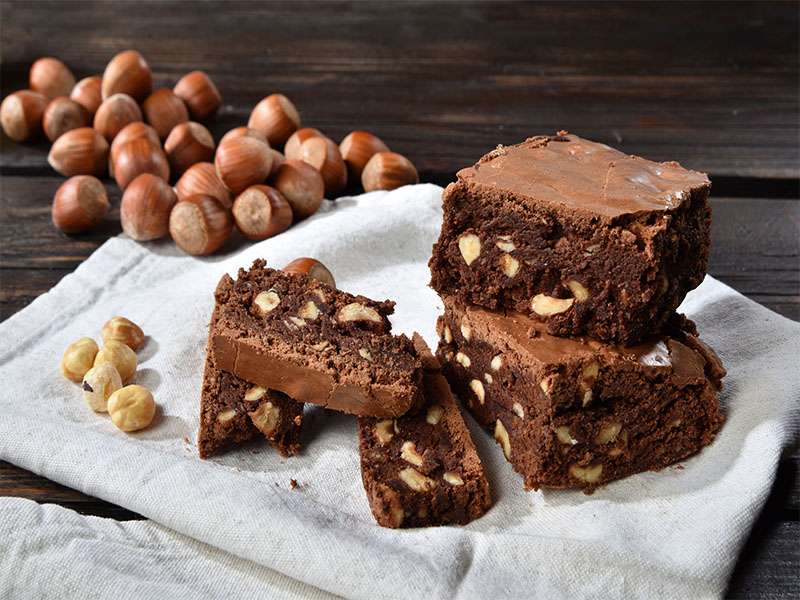 A fudgy, sweet, and mouthwatering brownie is on your way! If you are bored with the traditional chocolate brownie, Hazelnut brownies will bring you a brand new experience.
Brownies are well-known for their creamy and chewy texture. With the combination of hazelnut unique taste, you will create a dazzling brownie batch.
If you are a fan of the buttery and gooey taste of brownies, try one piece of hazelnut brownie now, I promise this will be an outstanding taste experience.
11. Hazelnut Ice Cream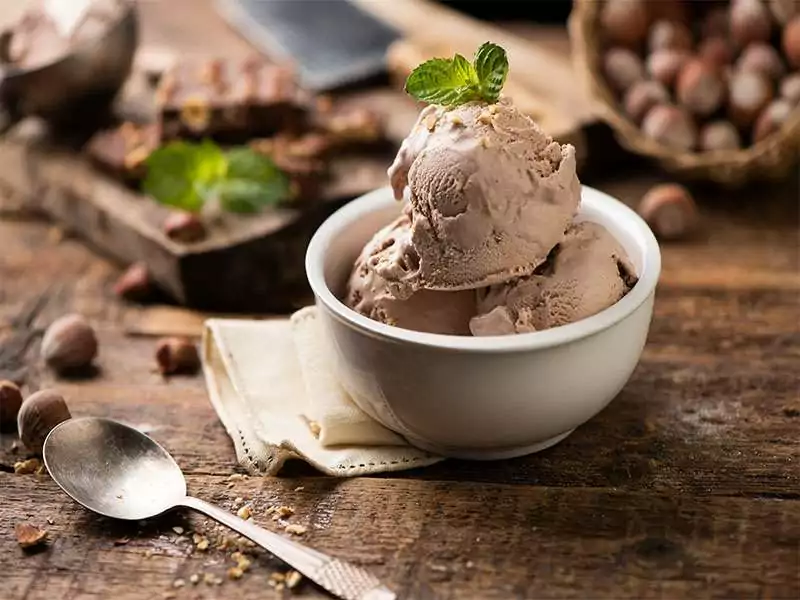 Tired of the hot and exhausted weather from your summer vacation? This ice cream made with a fruit beginning with H will be your hero right now!
Ice Cream is cool, fresh, and sweet while hazelnuts have a wonderful aromatic scent from the nut's oil. As a result, the outcome is a harmony of nutty and milky flavor of this extraordinary Ice Cream.
Nut lovers and Ice cream addicts, what are you waiting for? Grab a scoop of Hazelnut Ice Cream and try it now.
12. Hazelnut Macchiato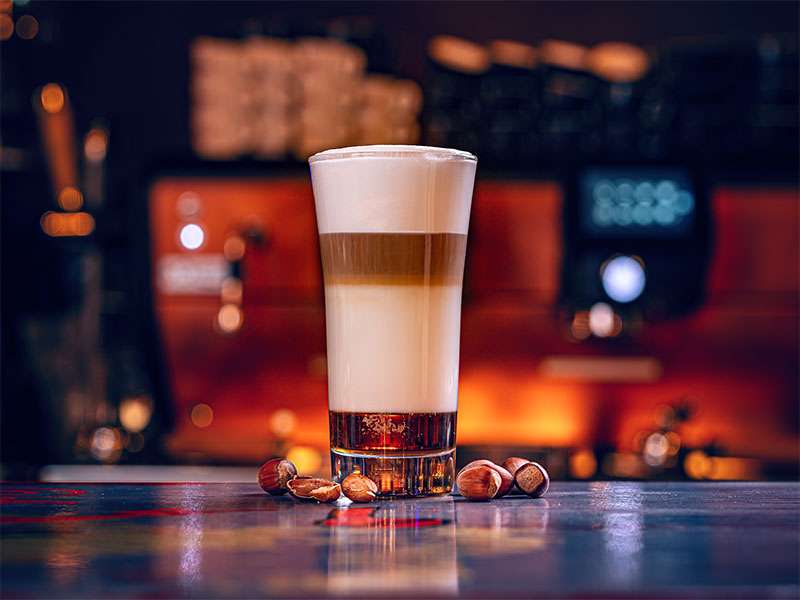 If you are searching for a hot cup of coffee to refresh your new day, Hazelnut Macchiato is properly a fabulous restart button for you.
Macchiato is an Italian coffee with just a little cream or foam on the top of the drink. An additional hazelnut flavor to the foam will form an aromatic smell and nutty taste for your coffee.
13. Hijiki Salad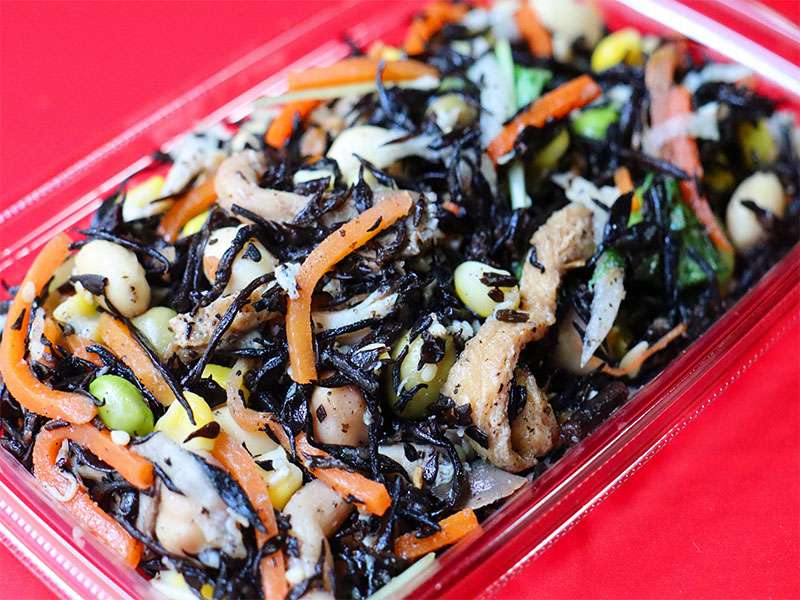 This uncommon salad comes from the nation of sushi, Japan. Hijiki is a type of seaweed that is mostly found in the Japanese ocean. It commonly appears in the supermarket with the dried form and well-packed.
Hijiki salad is a cooked dish but Americans call it salad due to the variety of sea vegetables added to it. Fresh and salty harmonize with the sweetness from traditional salad sauce is a signature taste of Hijiki salad.
14. Honey Mustard Chicken Wings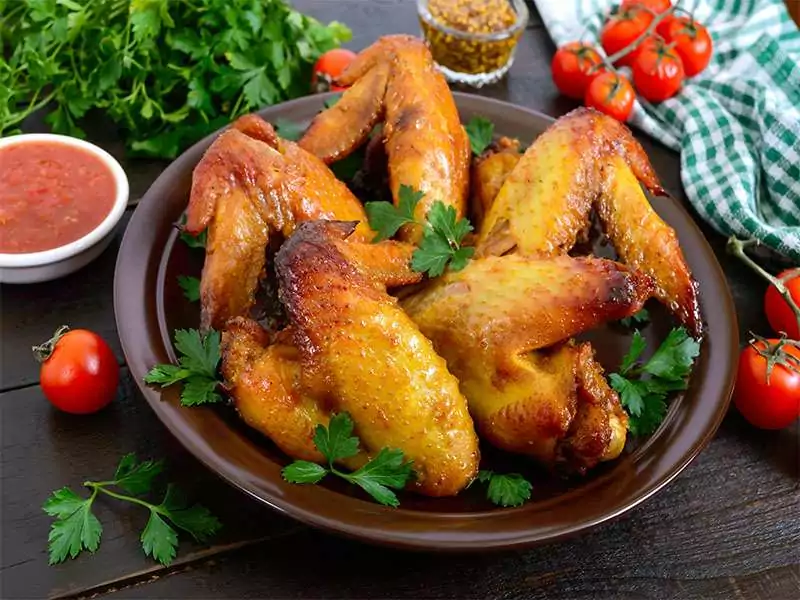 Chicken wings lovers! Can I see your hands? Fried or baked chicken wings are the classic snacks for every party. Just go through some simple cooking steps, they are ready to be served.
The taste is absolutely unique, crispy from fried chicken wings and a touch of sweetness from honey. All of those spectacular ingredients are perfectly finished with spicy mustard sauce.
Honey Mustard Chicken Wings are perfectly made for game day and parties.
15. Honey Nut Granola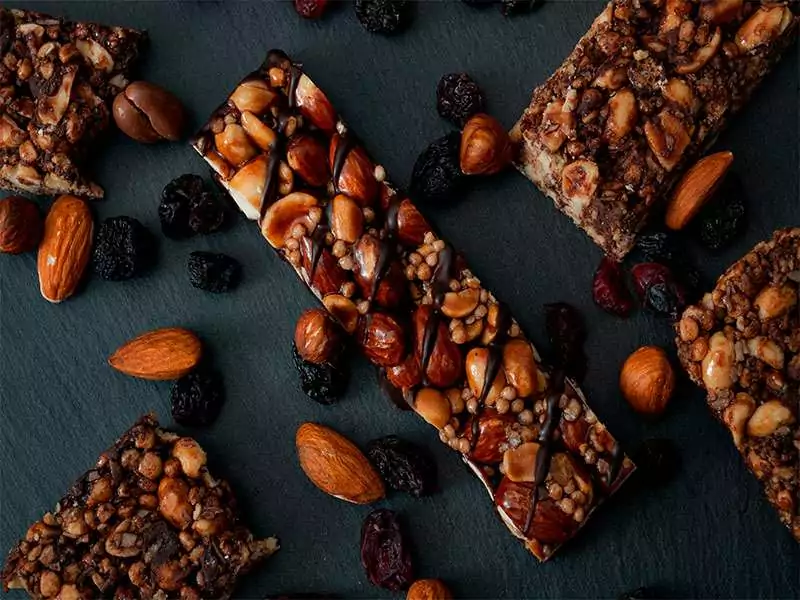 If you want to try some new and exciting breakfast ideas for the summer, adding granola to your diet is not a bad idea. The dish is filled with diverse nuts and seeds or some dried fruits, thus this is an extremely nutritious energy source for you.
Granola is widely eaten with milk, honey, yogurt, or served as a bar snack. The taste is filled with nut smells and sweetness. Also, it is easy to make at home and really convenient for your busy day.
16. Hors D'oeuvres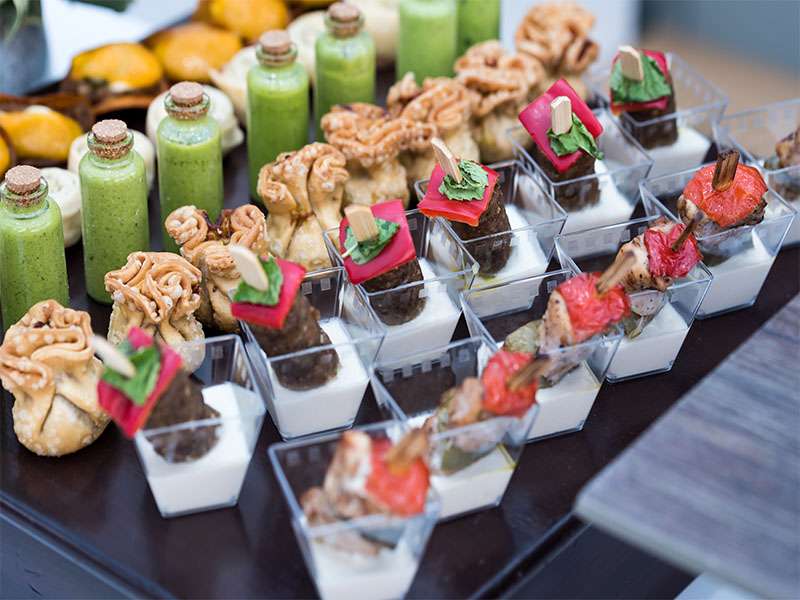 Hors D'oeuvres are tiny dishes served before main dishes in many Western restaurants. They are often found in cocktail parties or break hours of many formal conferences. You can have a piece of Hors D'oveures while standing and networking in an event.
Hors D'oeuvres are processed in various ways. Most of the time this dish is served as a tiny version of sandwiches or hamburgers. You just need one to two bites to finish one piece of Hors D'soeuvres.
17. Hotcakes (Pancake)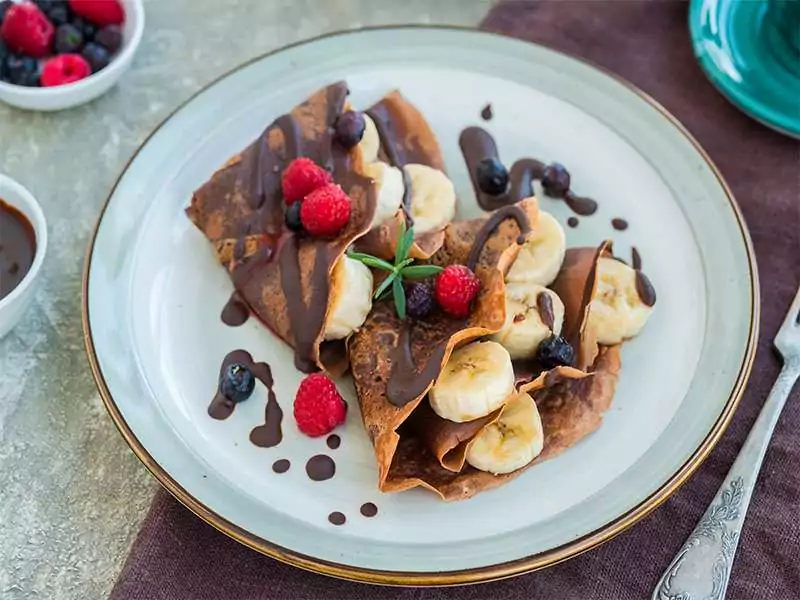 Hotcakes, commonly known as pancakes, are traditional breakfast foods for many home chefs across America in particular and Western nations in general.
You can have vegan or non-vegan hotcakes, depending on your taste. I prefer the non-vegan version due to the beautiful combination taste between the cakes and the toppings added. Hotcakes are soft and spongy which is loved by children around the world.
Hotcakes are widely eaten with chocolate or honey syrup. If you are a fruit lover, you can also enjoy this cake with berries or bananas.
11 Foods (Main Dishes) That Start With H
The list of main dishes below will fulfill your stomach after a hard-working day. Let's find out some of the popular dishes that start with H around the world.
18. Haggis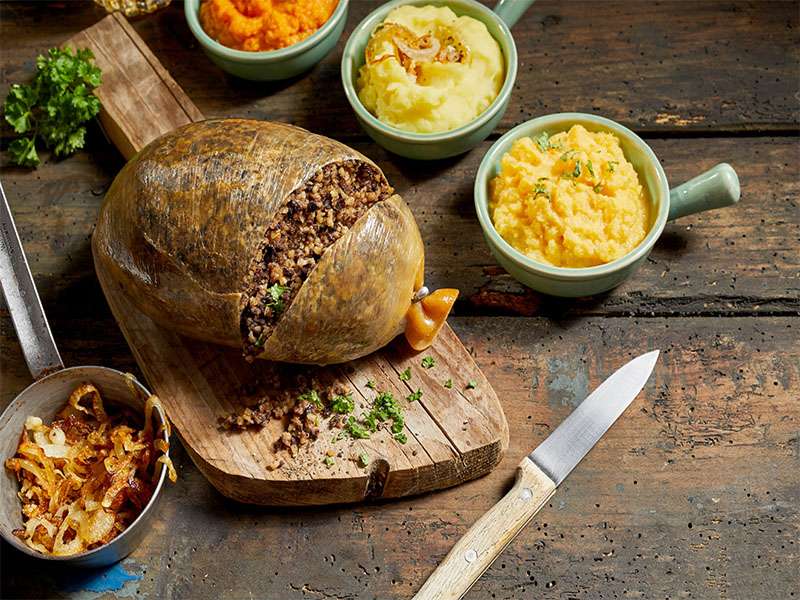 If you like exploring the cuisine from different places, I recommend you should try Haggis. Traditionally, Haggis is made from the organs of sheep3. However, other animals' offal is also used in different regions worldwide.
Washed animal organs will be cleaned and stuffed into their proceeded stomachs. Then the Haggis will be cooked with versatile ingredients such as onion, pepper, and chiles. The taste of this unique dish is like sausages with a tender and soft texture inside.
Haggis will bring a tremendous experience for food explorers due to its one-of-a-kind taste.
19. Hakka Noodles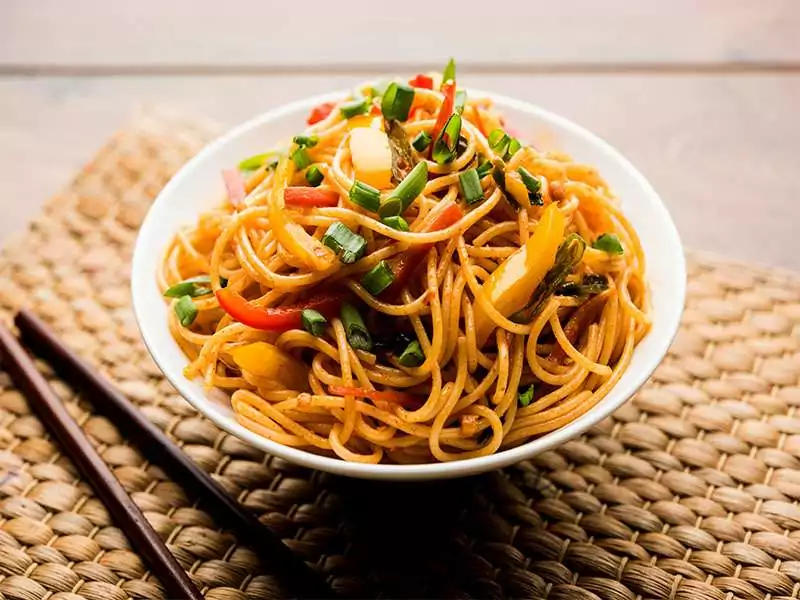 One of the remarkable Indo-Chinese noodles is Hakka Noodles. It is a signature street food across Asia, specifically China and Indonesia. The noodles of Hakka Noodles are made from wheat flour, boiled, and then stir-fried on pans.
Hakka Noodles are commonly served with veggies, noodles, and spicy sauce. The dish tastes a bit spicy, sour, and sweet. There are many ways to cook the noodles but originally it is a harmony of chewiness and crunchiness.
20. Halwa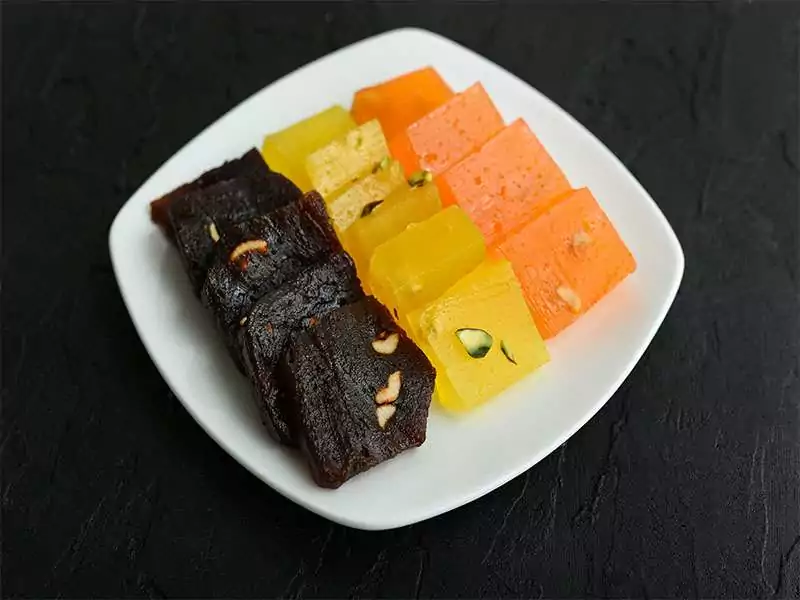 Halwa is a Western Asia dish that tastes a little sweet from honey or sugar in the ingredients. Halwa is also loved in some central and south Asia countries.
The texture of Halwa varies depending on the added ingredients. For example, flour-based Halwa is dry and crumbly while semolina-based Halwa is more like a pudding. The density is also the signature texture of Halwa due to the use of butter and milk.
21. Hamburger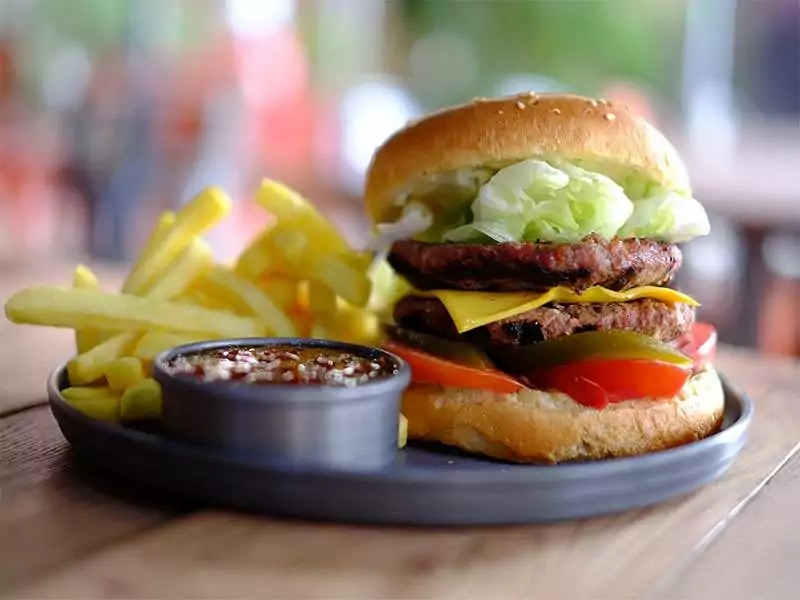 This universally recognized dish is a unique type of sandwich. It is consumed widely around the globe, especially in the culinary world of America, with the expansion of Mcdonald's or Burger King.
The hamburger is a complex combination of two tender and crunchy slices of bread with veggies and soft meat. Hamburgers are usually served with soft drinks and fried potatoes to boost their flavors.
Some regions also eat Hamburgers with sauces such as ketchup, chiles sauce, or mayonnaise.
22. Hara-Bhara Kabab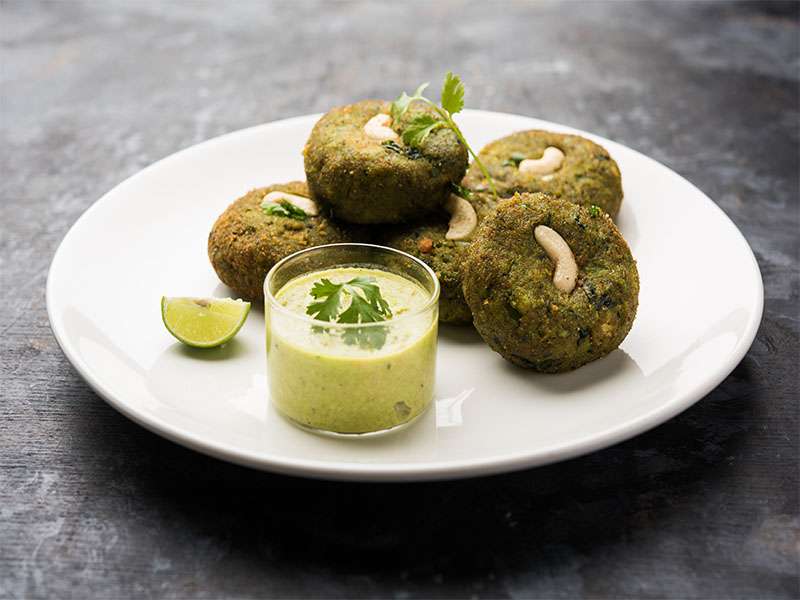 Hara-bhara Kabab is a traditional Indian pan-fried cake with the majority of ingredients being vegetables. For a vegan, this is a must-try cake because it is made from spinach, green peas, and potatoes.
Hara-bhara Kabab is crunchy and full of aromatic scents from all of the veggies added to the cake. The dish is usually served with green chili sauce, ketchup, tamarind chutney, or mayonnaise.
23. Hog Roast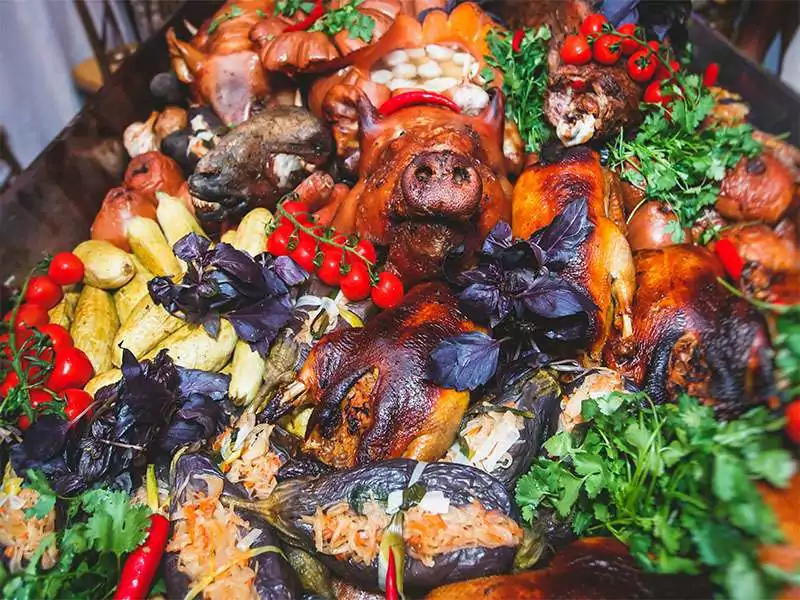 Hog Roast or Pig Roast is a classic dish to serve in essential events or religious occasions around the world or particularly in some Asian countries.
When roasted, the skin of the pig is beautifully crispy with the color of bronze. Inside the pig, all organs are taken out and people usually stuff veggies, herbs to generate some aromatic scent while the pig is roasted.
Hog roast is a dish designed for celebrating events. You should try it when there is a chance.
24. Hokkien Noodles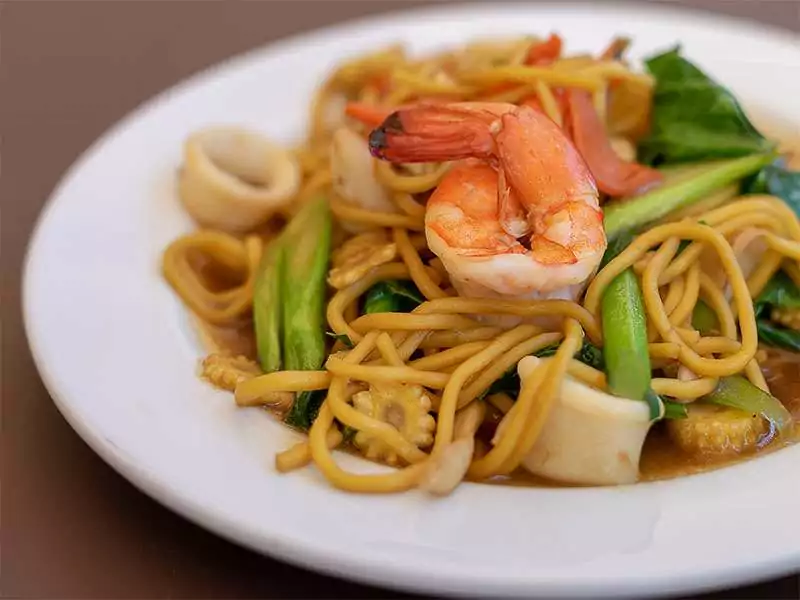 Originated from China but also welcomed in Malaysian and Singapore, Hokkien Noodles only take 20-30 minutes to prepare. This type of noodles is made from eggs and flour.
Hokkien noodles are usually flavored with gingers and scallions. These are amazing pungent veggies to evoke extra scent for the noodles. Hokkien noodles can be eaten with diverse toppings such as mushrooms, chicken, pork, or even fried fish.
If you are looking for an aromatic noodle dish, Hokkien Noodles can not be left out.
25. Hominy Casserole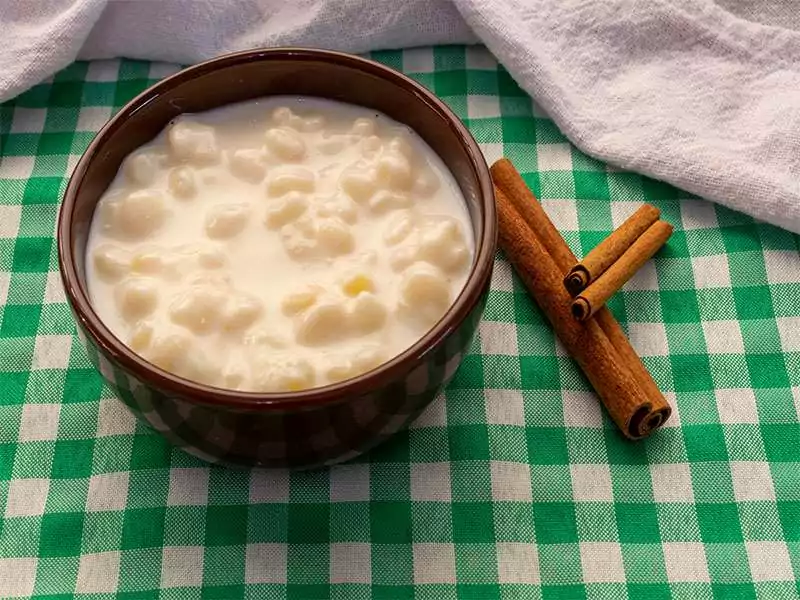 Hominy Casserole is a Texas-Mexican dish that is just a mixture of hominy and cheese. It is usually made by using cheddar cheese mixed with sour cream. Hominy is white or yellow corn that has been cooked with alkaline lime.
Hominy Casserole can be served alone by adding chorizo on the top of the dish. However, it is widely used as a side dish with bread.
Creamy, chewy, and buttery are the signature taste of Hominy Casserole.
26. Hot Dog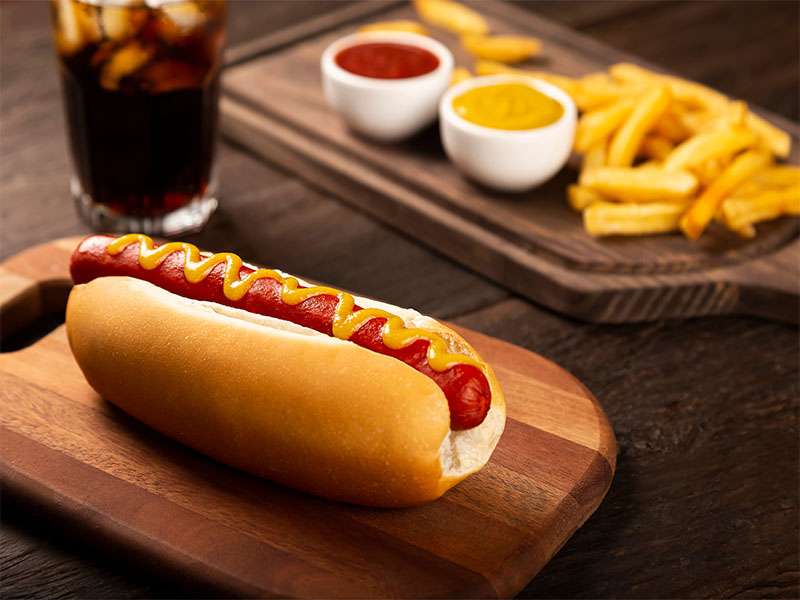 Another well-known version of sandwiches besides hamburgers is Hot Dog. This piece of sandwich originated from Germany and is widely adopted by Americans.
The ingredient that makes hot dogs special is the sausage. The sausages can be grilled or steamed and placed in the middle of two slices of bread. People can add extra veggies like cucumbers or tomatoes.
27. Hot Smoked Salmon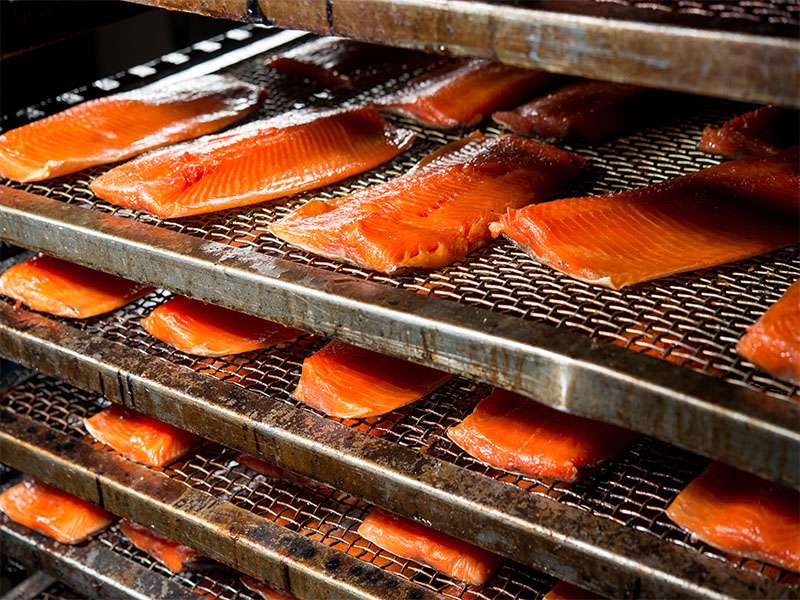 What else is more interesting than a piece of Hot Smoked Salmon? Hot Smoked Salmon is the salmon smoked at 120-180°C. After being well-smoked, the skin of salmon should be orange and the texture is a bit flakey4.
Hot Smoked Salmon has versatile uses but it is mostly used for making salads. The salty and sweet taste of the smoked salmon are perfect when served with vegetables and fruits. Mayonnaise is also added to make the salad more creamy.
28. Hummus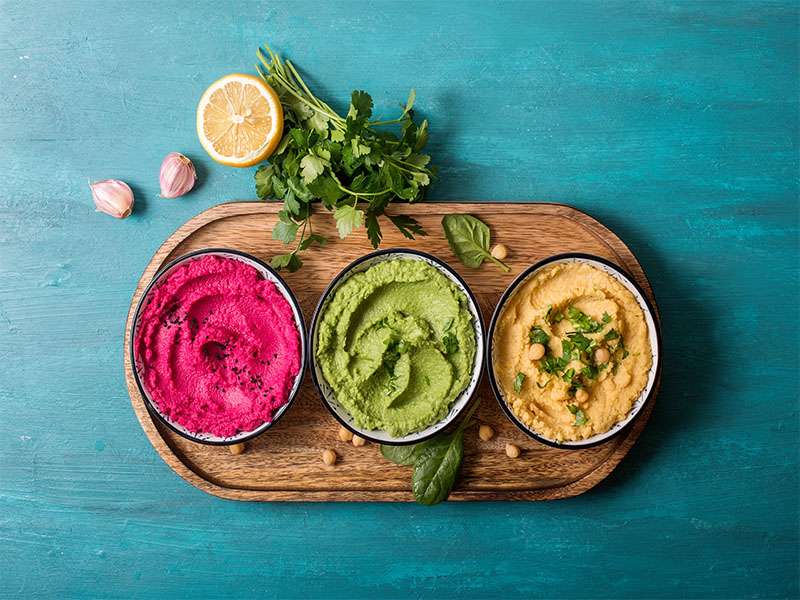 Hummus is an essential dish from Middle Eastern countries. It is made from blending chickpeas, tahini, garlic, and citrus.
Mediterranean citizens usually have hummus with pita bread or pita chips. For breakfast, Hummus is often used with toasted bread or salad dip. The taste of Hummus is buttery, creamy and a strong scent of garlic.
If you have a glass of cocktail, grab a piece of pita chip, dip it in the Hummus bowl and then enjoy your drinks.
If you are playing word games, I hope this list can help you win the game or at least impress the gang with some bizarre foods.
Otherwise, I hope the provided information is helpful or even more, inspires you to try some other new foods that you have never seen before. In my case, it is Hash Brown, it is lovely, you should try it.
So, what do you think about my list? Do you agree with my opinions on each food? Let me know your thoughts about the list above.
References:
Checkyourfood.com. 2021. Haricot beans – white – dried – Check Your Food. [online] Available at: https://www.checkyourfood.com/ingredients/ingredient/480/haricot-beans-white-dried
Shaya, A, 2021. Harissa. [online] James Beard. Available at: https://www.jamesbeard.org/recipes/harissa
Encyclopedia Britannica. 2021. haggis | Definition, Origin, & Facts. [online] Available at: https://www.britannica.com/topic/haggis
Meathead, 2021. Schmancy Hot Smoked Salmon Recipe .[online] Collections.nlm.nih.gov. Available at: https://amazingribs.com/tested-recipes/seafood-recipes/schmancy-hot-smoked-salmon-recipe/