No matter if you seek new ideas to cook or you want to show off in the following quiz, this extensive list of various foods that start with R will boost you in both ways.
I suppose that some of them you, of course, already know, but I bet you will discover something new, or at least remember it again. Browse them all and get an overview of 22 different foods that all start with the letter R.
Furthermore, you can learn some nice to have fun facts and cooking advice, making you sound like a kitchen genius.
Foods That Start With R
Scroll down and browse through the different meal options; here are 22 different foods starting with the letter R.
1. Rice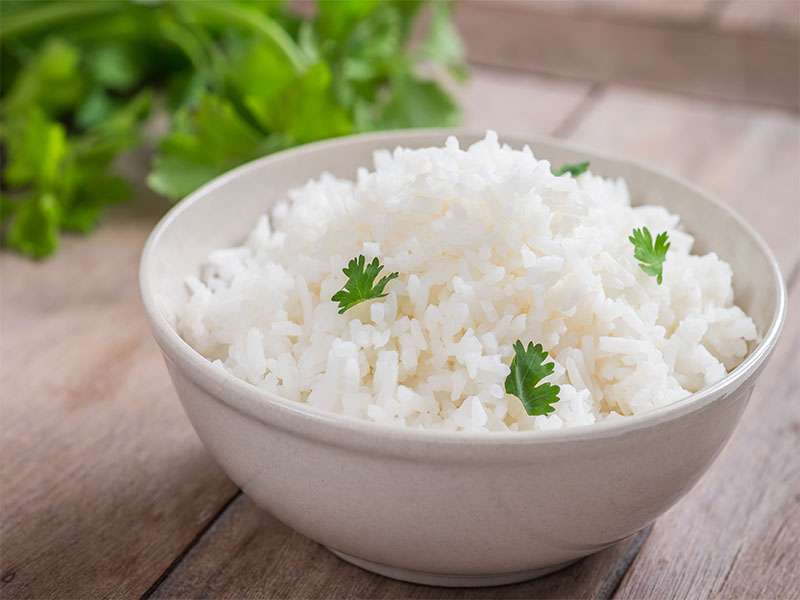 Let us start with the basics. You may find rice as a rather boring side, but that must not be the truth. There is much more than Basmati or parboiled rice. See below a great selection of varieties.
Black Rice
This is still a kind of exclusivity as in ancient China, and black rice was only affordable for the upper class. Thanks to its black color, it adds a nice stylish touch to your plate.
Djuvec Rice
Originating from Croatian rich cuisine, it is white rice in a tomato sauce and small cut vegetables such as onions, peas, paprika, and tomato.
Glutinous Rice
As the name tells you, this rice will become very sticky. It will remind you more of a cake than of rice. While a bit difficult to cut, it is often served in Asia on dinners with a special occasion such as birthdays or New Year.
In Asia, glutinous rice is also a prevalent ingredient for making desserts. For example, many local desserts in Malaysia are made from glutinous rice, such as Tang Yuan (glutinous rice balls), pulut hitam (black glutinous rice with coconut milk), etc.
If you want to find out the secret about how to cook rice perfectly every time, then watch this video:
2. Radish
Radish is a crunchy root vegetable that is often cut into salads as it does not require any processing. Many people do not like it, but they actually should, as it is full of vitamin C, potassium, and fiber.
3. Raisins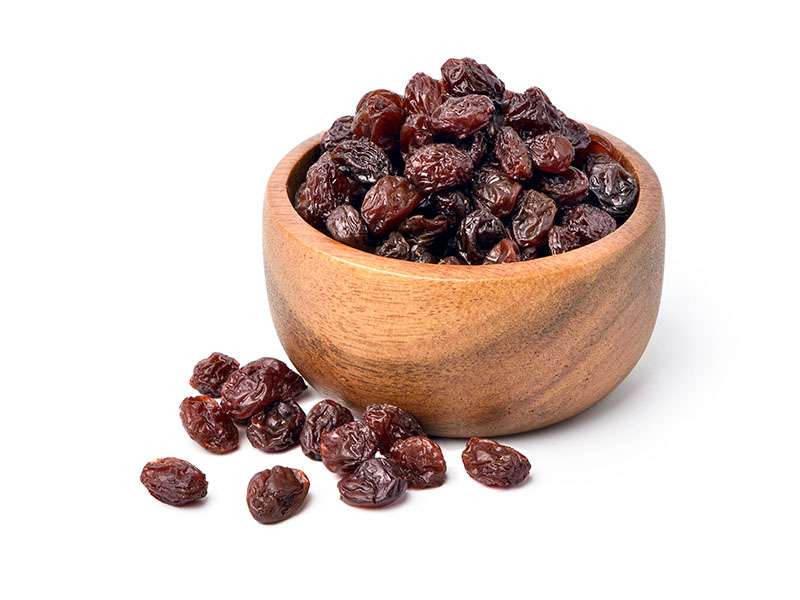 When you take grapes and dry them until they have lost almost all water, they are called raisins. Some people like to snack on these tasty fruits whose name begins with "R" as they are, while others add them together with a nut mix to a cup of yogurt.
In addition, they can be served with various baked desserts such as fluffy pancakes or sweet buns.
4. Raspberries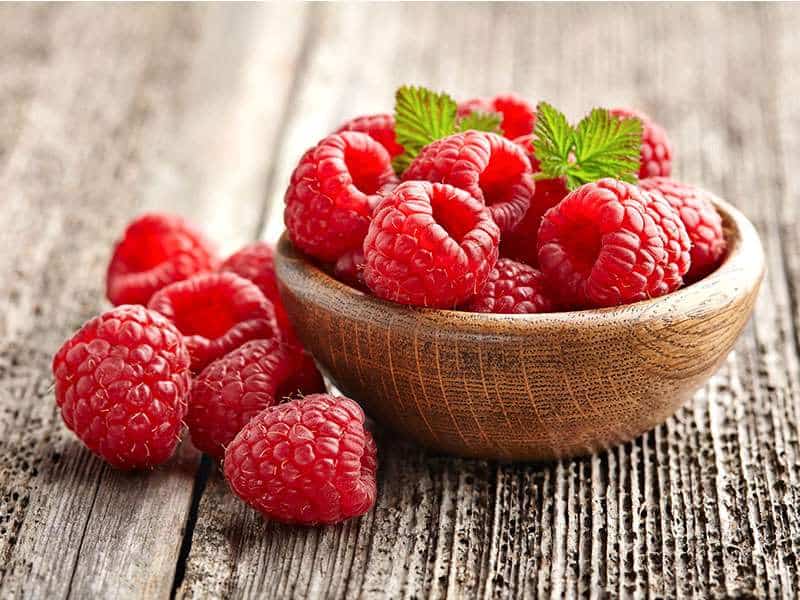 Among the forest berries, almost everyone loves the raspberries the most. There are many raspberry varieties, and they are popular for their soft consistency, the slightly fluffy outside texture, their sweet and juicy taste, or simply all of that together.
When raspberries' harvesting season comes, remember to buy some of these delicious fruits. Whether you garnish a cup of vanilla ice cream, add them on a custard tart, or simply serve them in a fruit cup, in most cases, you will make your guests very happy.
5. Ratatouille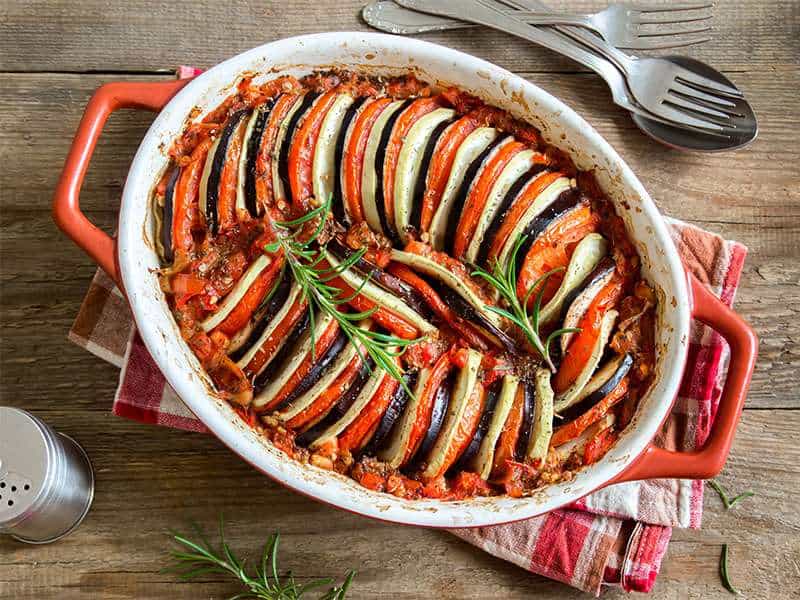 Originating from Nice in France, this is a dish using Mediterranean vegetables stewed over a longer time. While recipes differ nowadays, the standard recipe for classic ratatouille include courgette, eggplant, tomato, garlic, onion, and local green herbs, in most cases though basil.
Due to the rather long cooking times, this dish is more recommended to prepare during winter times where it is cold, and the heat from the steamer is welcomed in the house.
6. Ravioli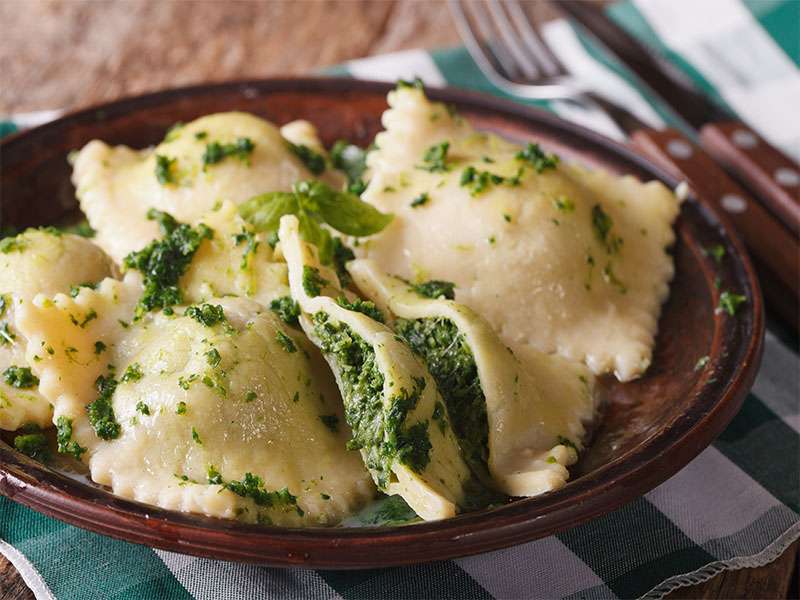 Like almost all pasta dishes, this one comes from Italy as well. Ravioli is sheets of pasta dough filled with various ingredients. Common fillings are meat and green vegetables, mushrooms, fish, or goat cheese, but more and more variations are becoming popular.
When bought, they are often rather small, and all of the same shape, but the original recipe suggests making them rather big so that about three ravioli make one dish.
7. Red Cabbage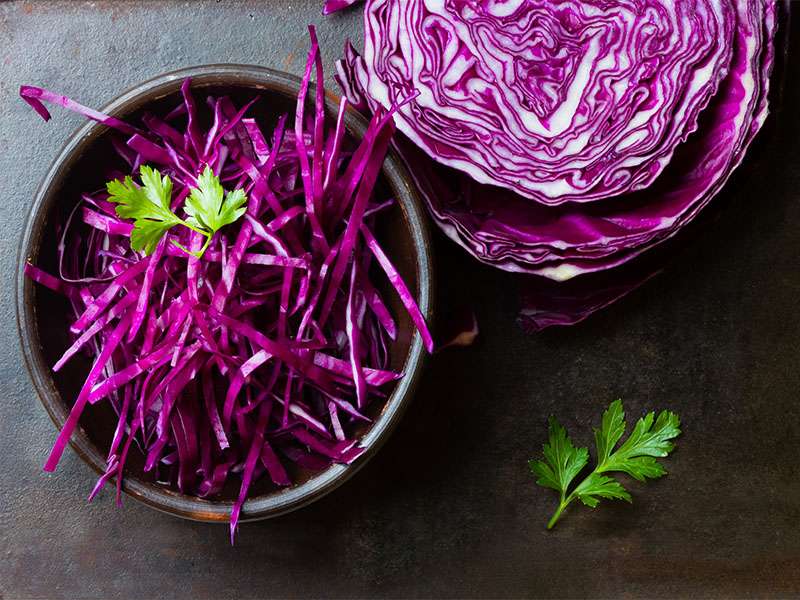 Cabbage is a vegetable with a much worse image than it actually is. Many people consider it boring and do not like to eat it, but most likely simply because it has been forgotten. Indeed, it is not as fancy as avocados on a poke bowl, but it certainly brings great value to the table.
Red cabbage can be eaten raw with a salad, which is nice as it adds beautiful color to the green leaves. In addition, you can serve it as a side dish for duck breast or potato dumplings by pickling it and cooking it together with sweet vinegar, and pieces of apples.
8. Rhubarb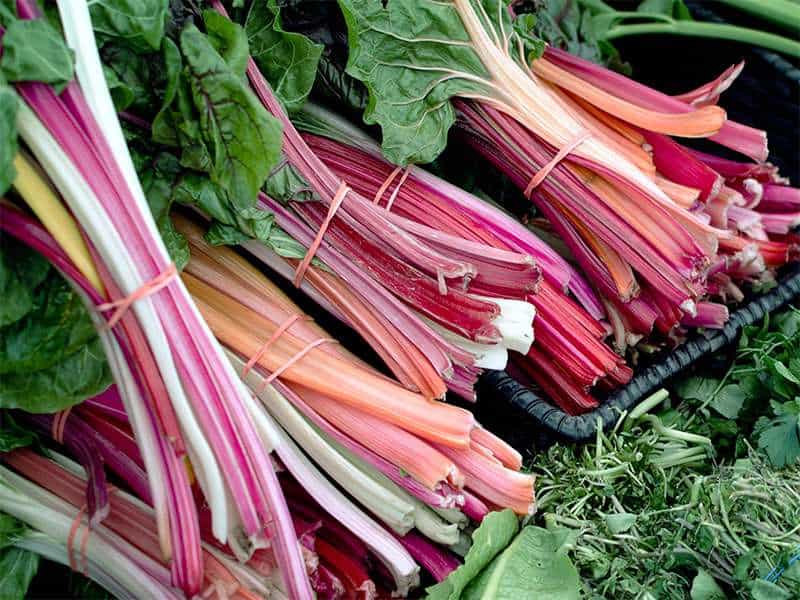 Despite having a slightly sweet taste, rhubarb is actually a vegetable and not a fruit. However, rhubarb's signature flavor makes it a frequently found ingredient in cakes and jam. The plant stem is not edible raw and must be cooked to digest it.
Many people do not eat it by itself due to it being sour; hence it matches very well to be paired with something sweet, such as cakes, pudding, or ice cream.
9. Ribs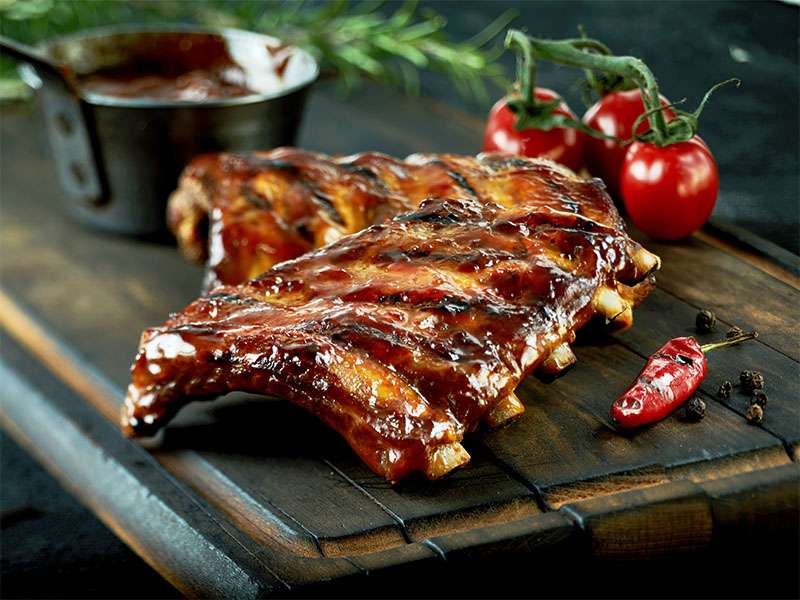 A must-have for many people when doing a real bbq party are ribs. Most of the time being from pork, you can eat them grilled with some herbal butter or dipped in BBQ or hot buffalo sauce. Be prepared to buy a lot as most of the weight is actually bones.
10. Rye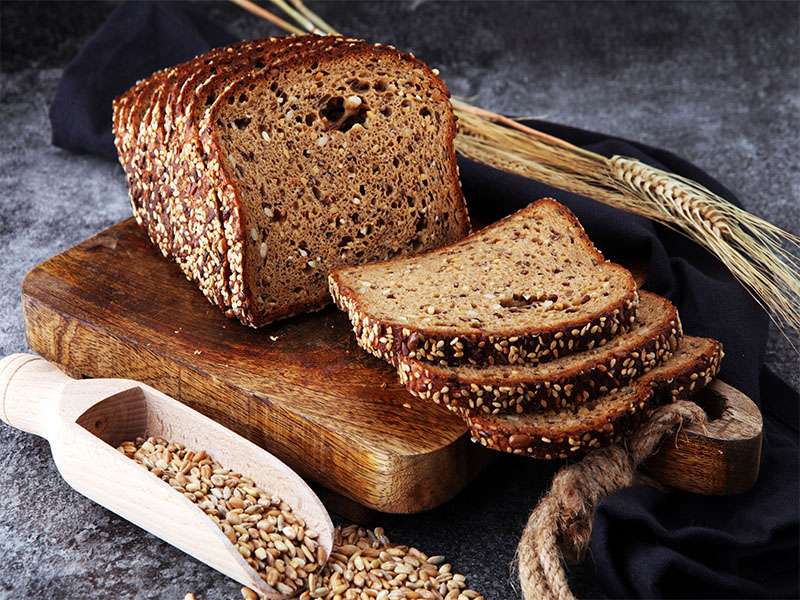 This upscale grain is for everyone who wants to jump on the healthy train avoiding white wheat flour. It is a darker grain, used for different types of bread or buns.
Wholewheat rye bread, for example, paired with a nice butter and a slice of an upscale cheese, such as a real Gouda, can be a perfect afternoon snack or picnic break. Garnish with a stripe of paprika, a slice of a boiled egg, and a salad leave, and you have a fancy appetizer.
11. Roulade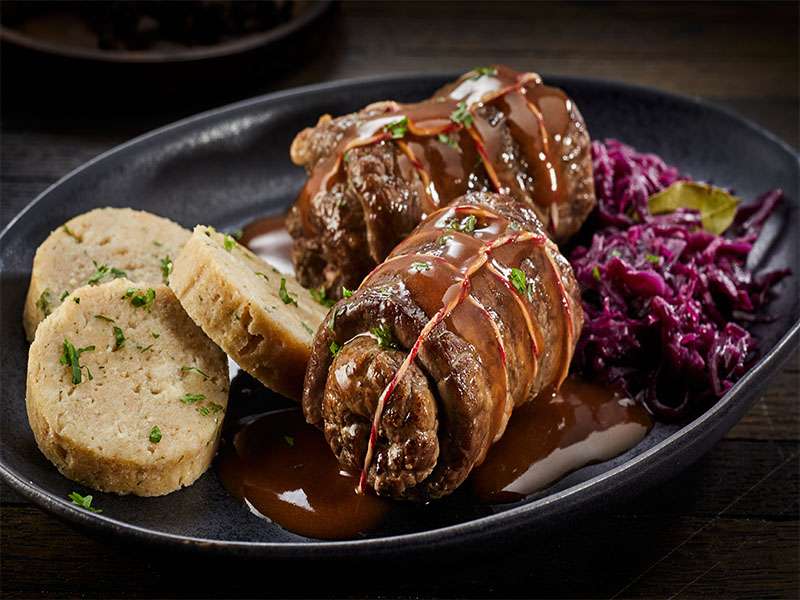 This is a traditional German dish consisting of onions, mustard, and pickles, which are rolled in bacon and then in thinly sliced beef. The whole package is then cooked in a pan with the lid closed to get a little steaming effect, making the meat and the filling very soft.
A popular variation of the traditional roulade is turkey roulade. Boasting a different charm from the classic recipe, turkey roulade is one of the best ideas for a fulfilling autumn dinner. Add some cheese, mushroom, and ham to the mix, and everyone will certainly scrape their dishes clean.
12. Roquefort Cheese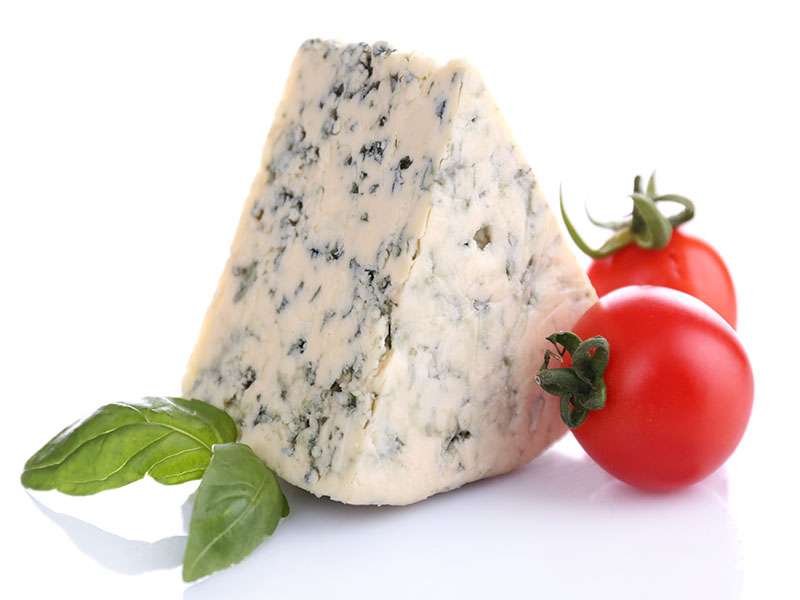 If you eat this cheese in a bus, you will have a full row all for yourself. Despite being one of the world's most known and beloved blue cheeses, not many people can cope with its strong smell. Those who love it eat it raw, in sauces, on a burger, or in salads.
However, before serving it, make sure that your guests will appreciate it, as otherwise, you can quickly ruin a nice cheese plate just by its smell.
13. Ricotta Cheese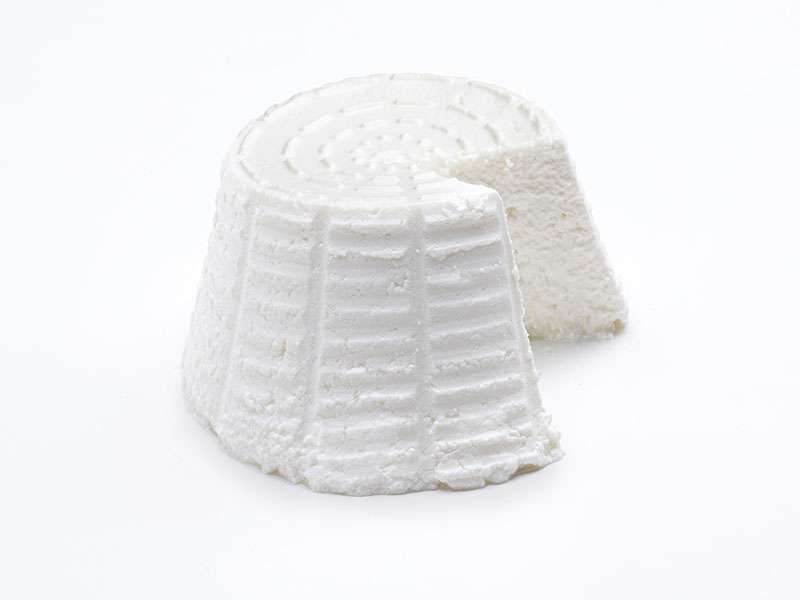 Ricotta is an Italian cheese made either from sheep, cow, goat, or in special cases from Italian water buffalo milk. It is rather watery, and despite being a cheese, it is a common ingredient for desserts in Italy.
14. Radicchio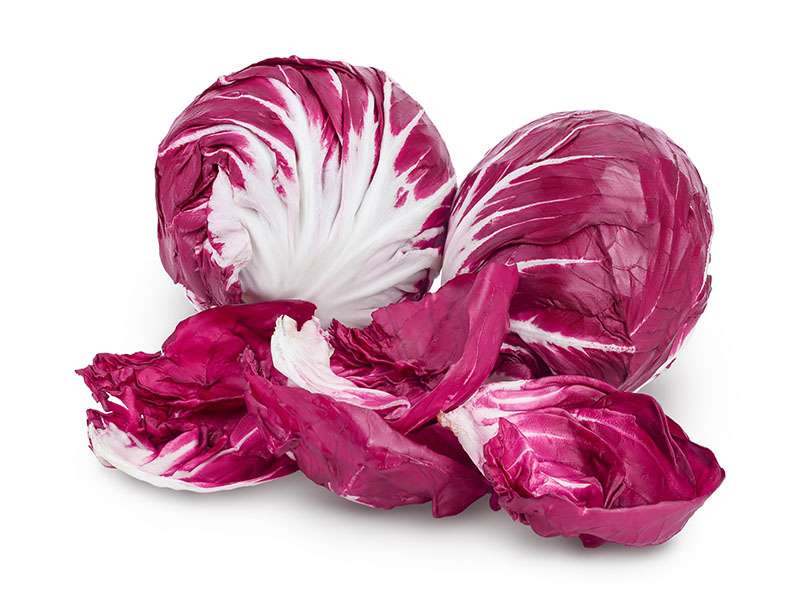 Radicchio, which is also known as Italian chicory, is a leaf vegetable in a rose color. It is common in Italian cuisines but has also gained popularity outside of Italy. It can be eaten raw whereby it has a bitter and slightly spicy taste or grilled and then becoming milder.
Due to its nice color tone with rose leaves and white veins, it is also often used as garnishing or decorating items on food plates.
15. Rueben Sandwich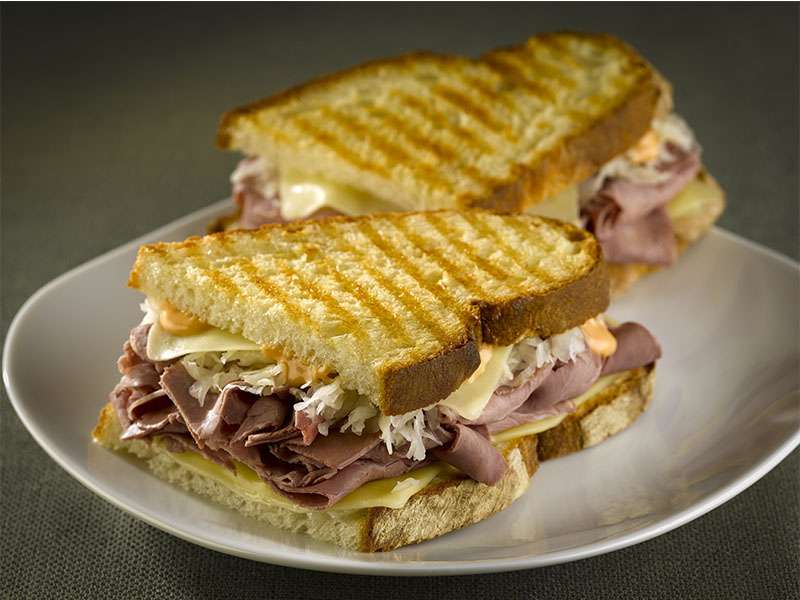 If you are a member of a golf club, then you will most likely be familiar with the Rueben Sandwich. It is a grilled sandwich made from corned beef, Swiss cheese, Sauerkraut, and Russian dressing served on a piece of rye bread.
It is often associated with kosher food as it started to be sold in a kosher-style delicatessen. However, due to the meat and cheese, it cannot be declared as kosher.
16. Rabbit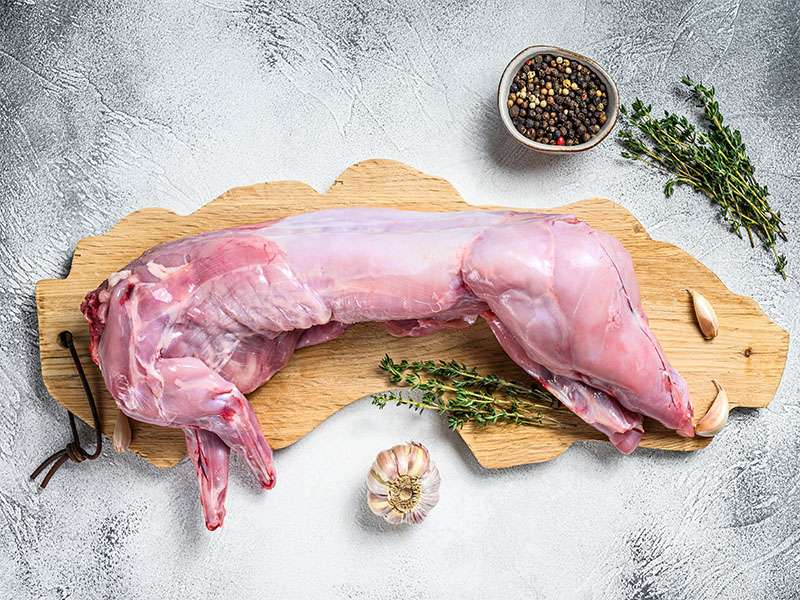 As the permissions for hunting wild rabbits legally are scare, rabbit meat is rather expensive but an incomparable taste experience. The meat is high in protein, and eating rabbit meat is somehow considered environmentally friendly as long as it is coming from a legal source.
17. Rambutan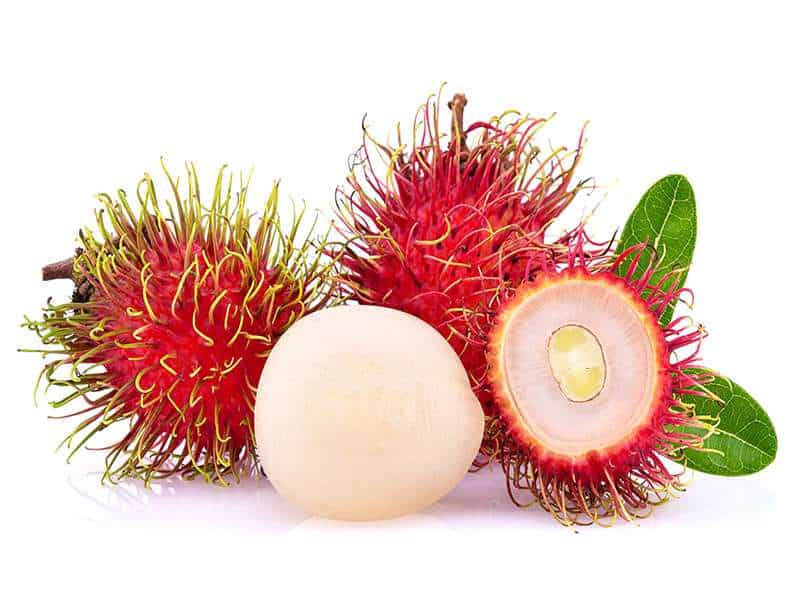 Rambutan is a tropical fruit that is not much larger than a golf ball. Outside, it has some spikes, covering a thick, red skin. The skin must be peeled to access a white fruit that has a similar consistency to Lychee. It tastes very sweet and creamy and is beloved by many people who like to enjoy tropical fruits.
18. Red Beets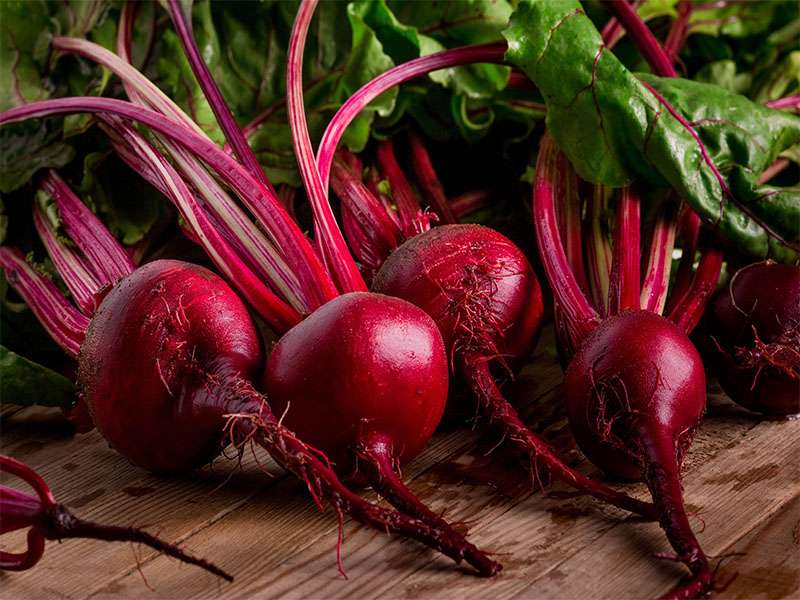 Being a popular beetroot vegetable, they are indeed mostly known for their intensive color. They are a little difficult to prepare as they can either cause very resistant color stains, or the taste may turn from sweet to faulty if not properly processed.
19. Rib-Eye Steak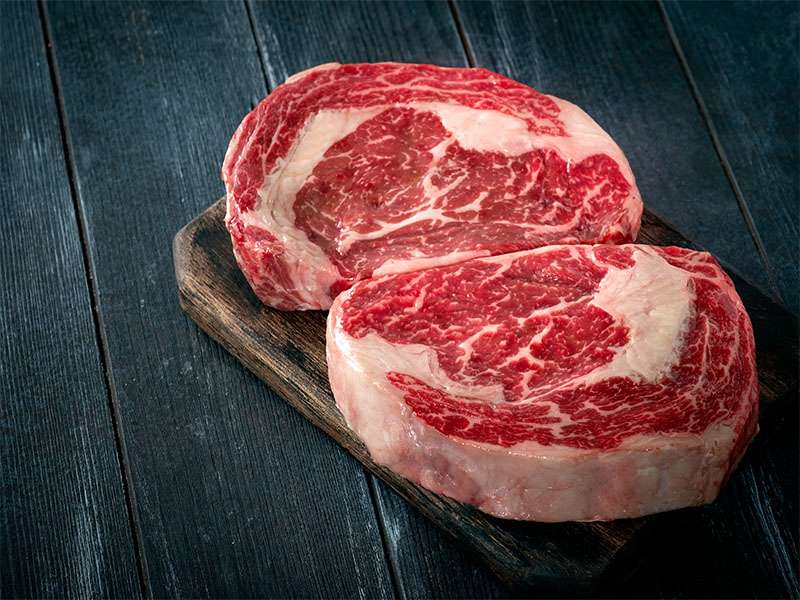 The rib-eye steak has the fat concentrated in an eye-like shape in the middle of the steak, which makes it very attractive for people who try to avoid fat. It can easily be cut off while eating while it is still there to prevent the meat from drying out.
20. Roe
Simply put, roe is fish eggs that you can either eat raw or cooked. The most common variant is called Sturgeon, and it is the primary source of caviar. You can notice it on certain types of sandwiches, in seafood dishes, and of course, on top of sushi.
21. Ramen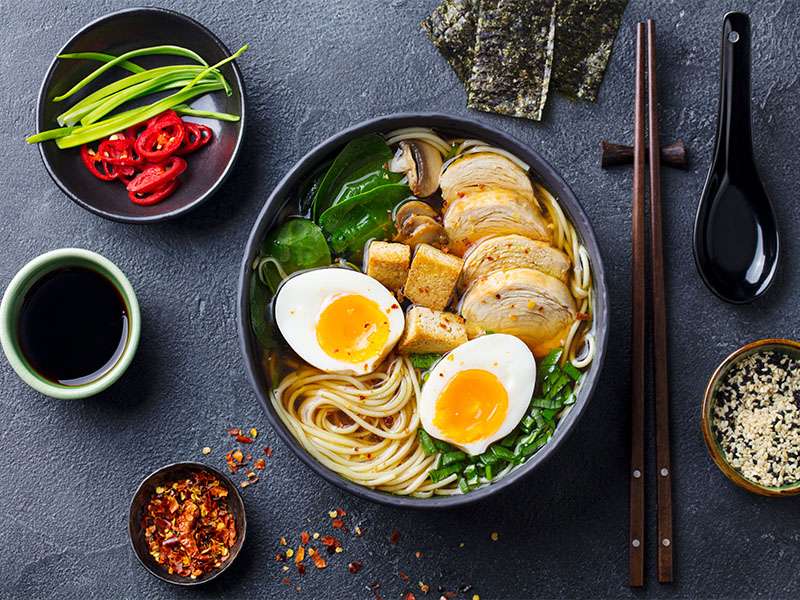 In Japan, vegetables are rather scarce due to the missing space for agriculture, which means that many Japanese dishes focus on improving the quality elsewhere to offset that.
Hence, this Japanese noodle soup uses a special type of ramen noodles, which are served in a beef, pork, or chicken broth, together with meat, and a poached egg. "Is raw ramen safe to eat" – you might ask. Well, for the most part, you can safely enjoy raw ramen.
Japan has a wide variety of ramen types, with each region boasting its own version. If you've fallen in love with ramen, make sure that you try as many regional varieties as you can!
22. Rollmops
Most popular at Central European fairs, this is pickled herring which is rolled around a pickle. Yes, the Germans had been more creative in the past. However, the way we know the Germans, they focus more on the beer than on the food.
How To Choose What To Cook
Many people have a lot at home but sometimes find it difficult to pick what they want to eat among all the different options.
The Wheel Of Fortune
Some people have built a small wheel of fortune with pictures of different recipes outside and a spinnable arrow that will point towards one picture. The idea most likely originated from students who stuck delivery services around the circle and made it a game to choose what to eat in the evening.
Food Calendar
If you do not like gambling on food, you can adopt strategies from a catering company and make a plan a month ahead on what to eat. This might sound a little exaggerated, but it makes grocery shopping a lot easier as you can buy in advance and even order your food online.
Recipe of The Day Websites
You can also be a bit spontaneous and google on popular recipe websites and blogs. They often have a "today's pick" section and suggest you a simple but delicious meal to cook. Chances are, however high, that you do not have all ingredients at home, so be prepared to run to the grocery store again.
Try out something new and pick one of the foods with R to get new ingredients, new tastes, new smells, and finally, new experiences into your home,
Good Luck!