Have you ever explored foods that start with P? It's a fascinating culinary adventure waiting for you! In this article, I'll introduce you to some delectable dishes and ingredients that begin with P.
Discover the list of foods that start with P so you can expand your culinary understanding. By the end of this read, you'll have learned about incredible P-starting foods and how they can elevate your cooking game.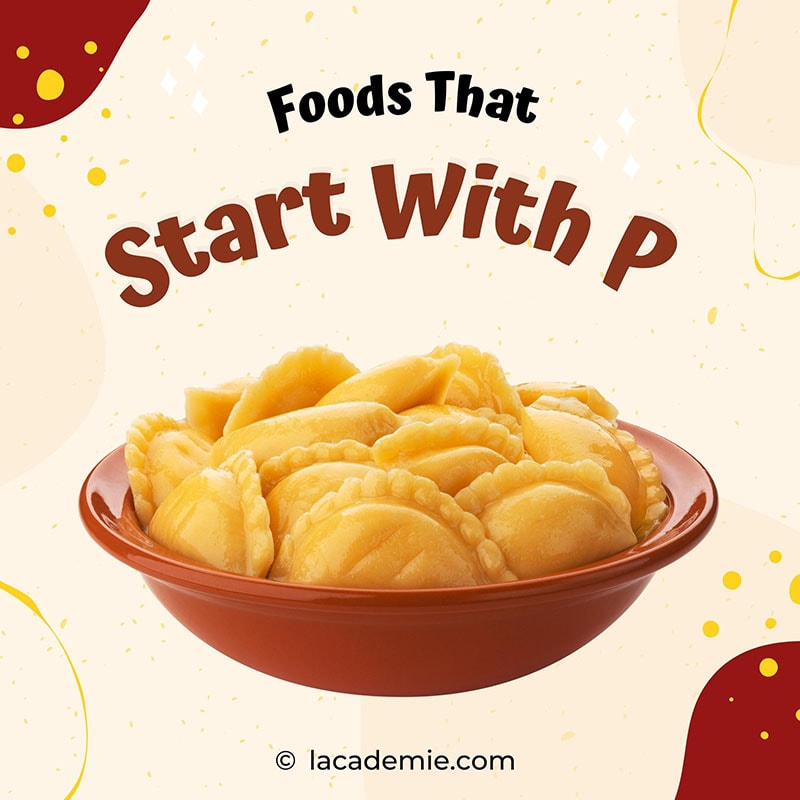 Appetizers
Popcorn
Pretzel
Pakora
Poke Bowl
Prosciutto, Pancetta & Pepperoni (Cured Meat)
Pizza, Sandwich, Bread
Pizza
Peanut, Butter & Jelly (PB&J) Sandwich
Pastrami Sandwich
Panini
Philly Cheesesteak Sandwich
Popeyes Chicken Sandwich
Pita Bread
Pumpkin Bread
Poori (Puri) – Puffy Indian Bread
Pandoro (Verona Christmas Cake)
Panettone (Italian Christmas Bread)
Paska
Meat-based Main Dishes
Pho (Vietnamese Beef Noodle Soup)
Porterhouse Steak
Pastrami
Popcorn Chicken
Pork Tenderloin
Pot Roast
Pot Pie
Pork Chop
Pulled Pork
Peking Duck
Pork Ribs
Seafood
Prawn
Pike
Plaice
Pollock
Parrotfish
Side Dishes
Potato Salad
Potato Chips
Pickled Cabbage
Pickled Onion
Pickled Eggs
Pickled Salmon
Pierogi
Pea Soup
Papaya Salad
Pilaf/ Pilau
Polenta
Popover
Poutine
Cheese
Parmesan
Provolone Cheese
Paneer
Pecorino Romano
Desserts
Pancake
Pastries
Pop-Tarts
Peach Cobbler
Pecan Pie
Peanut Brittle
Parfait
Popsicle
Panna Cotta
Panocha
Pandowdy
Poi
Praline
Profiterole
Pudding
Drinks
Pina Colada
Painkiller
Pink Gin
Pacific Breeze
Pirate's Treasure
Peppermint Mocha
Punch
Pink Lemonade
Pepsi
Powerade
Vegetables And Herbs
Potatoes
Parsnip
Peas
Pimento
Pinto Beans
Parsley
Fruits
Pawpaw
Persimmon
Plum
Plumcot
Prune
Pear
Pineapple
Passion Fruit
Nuts and Seeds
Peanut
Pepitas
Pine Nuts
Pistachios
Other
Pasta
Penne
Pinole
Pesto
Picadillo
Pottage
Pad Thai
Pâté
Poached Eggs
Porridge
Paella
Appetizers
Kick off your feast with appetizing "P" starters like Pretzels and Poke Bowls, setting the stage for a memorable culinary journey.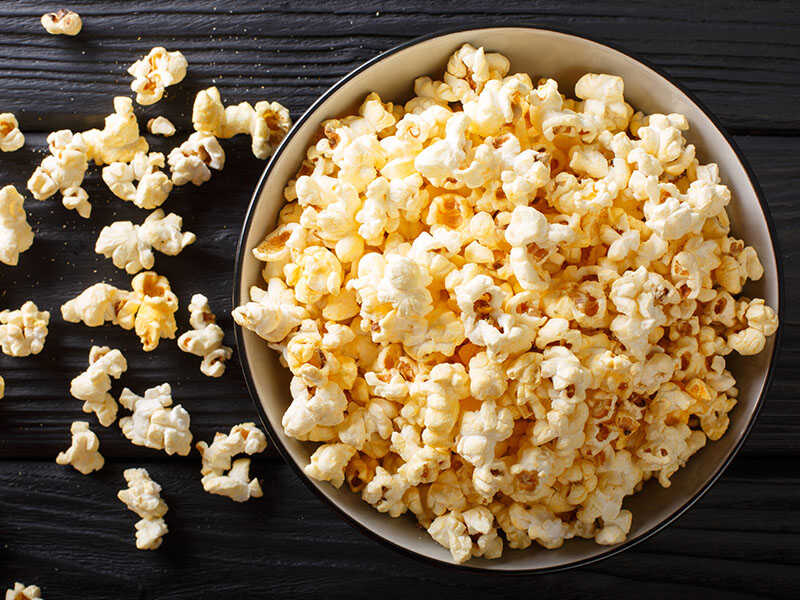 Popcorn has been a beloved snack since the 19th century, with Charles Cretors often associated with creating the first popcorn. This snack is based on popping corn kernels, which, when heated, expand and puff up due to the pressure.
Usually, kernels have a hard, starchy shell that is extremely robust, able to break your teeth if you accidentally chew it. The kernels can expand to 20 to 50 times their original size!
This tasty treat was relatively inexpensive and usually seasoned with butter or oil. Popcorn kernels come in two shapes: mushroom and butterfly, each having a different texture. What makes popcorn even more irresistible is its signature flavors, such as cheese, salt, or butter.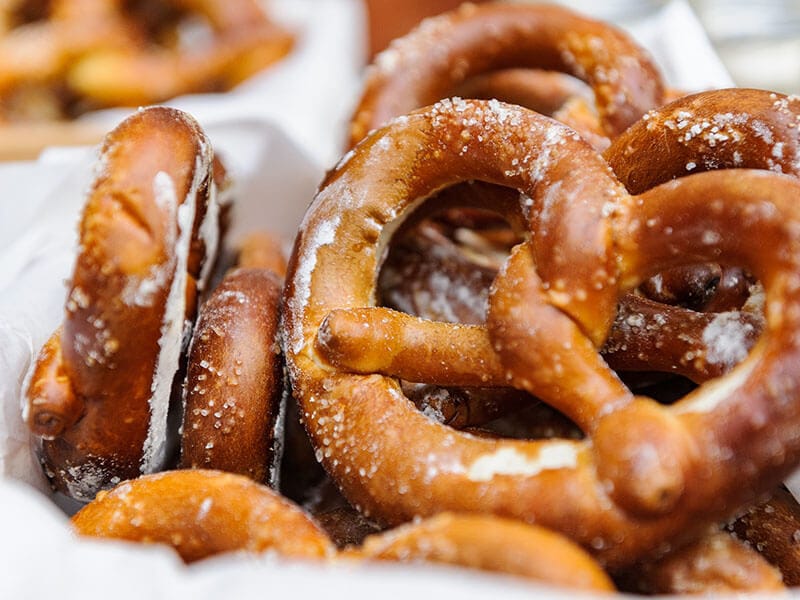 Pretzels are delightful snack bread from Germany, Italy, and France. Their dough is traditionally shaped into a knot, resulting in a distinctive symmetrical form.
Salt is the most common seasoning for pretzels, but other delicious toppings, including mustard, cheeses, sugar, chocolate, cinnamon, sweet glazing, seeds, and nuts, are widely available.
When baked, pretzels usually take on a beautiful golden brown color and a crisp, brittle texture. Nowadays, you can find pretzels in different varieties, ranging from soft and chewy to hard and crunchy.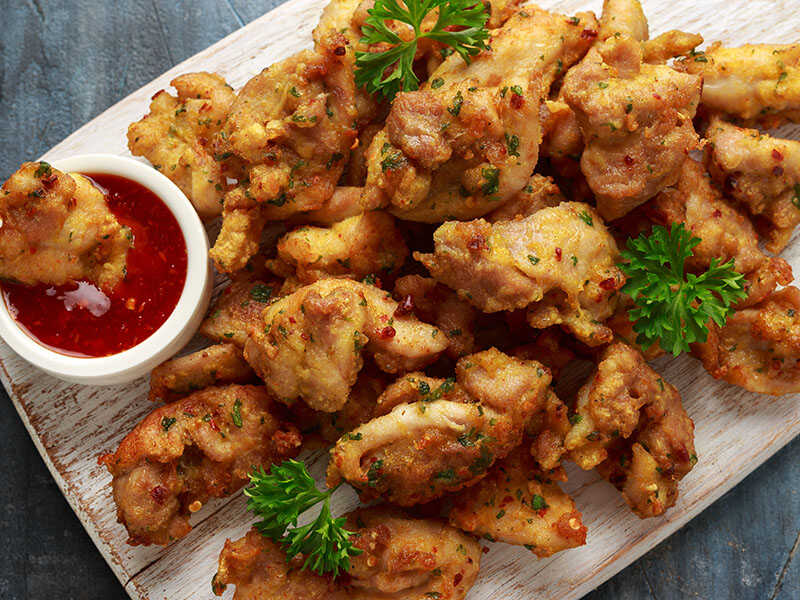 Pakora, also known as pikora, pakoda, or pakodi, is a delicious fried fritter from Indian cuisine. The earliest recipe dates back to Manasollasa in 1130 CE.
Commonly, people often coat vegetables like onions, potatoes, or cauliflower with a garam flour batter before deep-frying. This crunchy treat often appears as a popular street snack or appetizer. In addition, the delicacy is a common sight at Indian weddings with masala chai.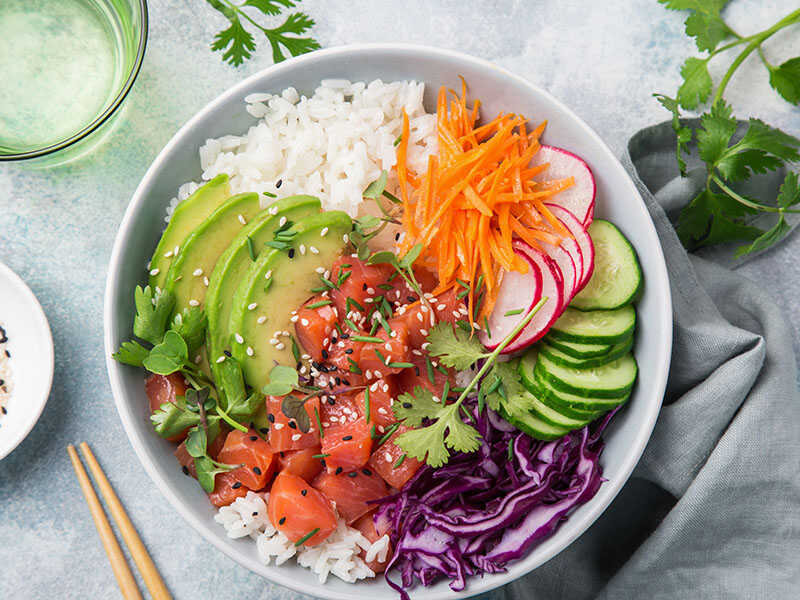 This is a traditional Hawaiian dish consisting of raw fish or shrimp marinated in a variety of sauces. The term "poke" means "to slice" in the native Hawaiian language. Poke is usually served with rice and pickled onions to enhance its umami flavor.
This Hawaiian dish has its roots in fishermen using their catch cut-offs as a seasoned snack. Gaining popularity around the 1970s, modern Hawaiian poke seasoning is heavily influenced by Japanese condiments, such as soy sauce and furikake.
In addition to being a prevalent street food in Hawaii, the poke bowl has become popular in the US and Canada, thanks to its healthy nature. You can now find a lot of Hawaiian restaurants serving this fantastic dish. To honor this beloved dish, San Diego even hosts a three-day "I Love Poke" festival every year.
2 ways that you can make your Poke bowl!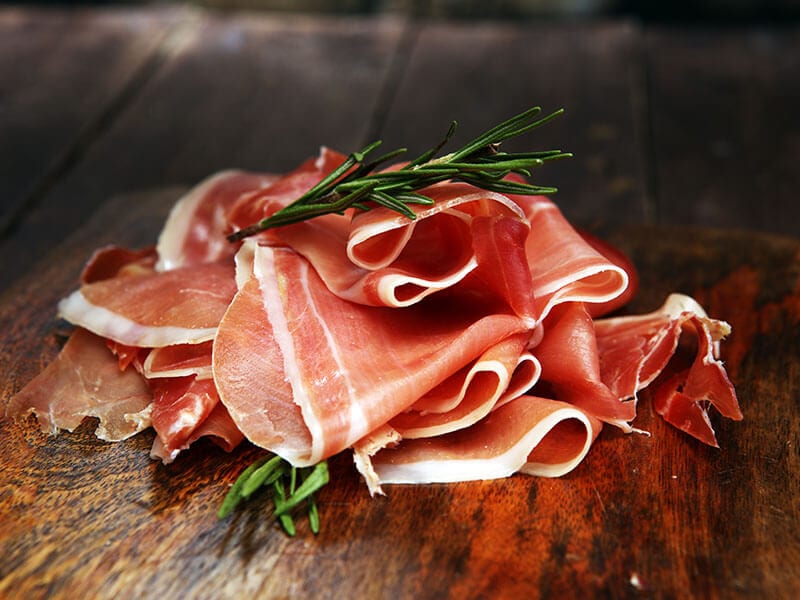 Isn't that a nice surprise that many types of cured meat start with "P"? But more seriously, cured meat is an important part of human culinary history. Without having discovered a way to cure meat, thus helping it last longer, then civilization could not have prospered like it does today.
Italy has a long tradition of curing meat. That's why many popular cured meat today is made in Italy or by Italian immigrants. They use a mixture of herbs, salt, and olive oil to make these kinds of meat to give them a distinct taste. Let's take a look at three of these meat varieties.
Prosciutto, originating from Italy, is an uncooked and unsmoked dry-cured ham. Often served thinly sliced, Prosciutto's delicately sweet and salty flavor makes it a favorite.
On the other hand, Pancetta, another Italian delight, is a salt-cured pork belly meat product known as Salume. With a taste similar to bacon but deeper, it adds richness to soups and pasta dishes.
Lastly is pepperoni, an American spicy salami made from cured pork and beef. Typically, the sausage brings a bright red color and a combination of salty, spicy, and tangy flavors to your palate.
A simple recipe using Prosciutto.
Pizza, Sandwich, Bread
Discover the fascinating world of "P" foods with an array of pizzas, scrumptious sandwiches, and beautiful slices of bread.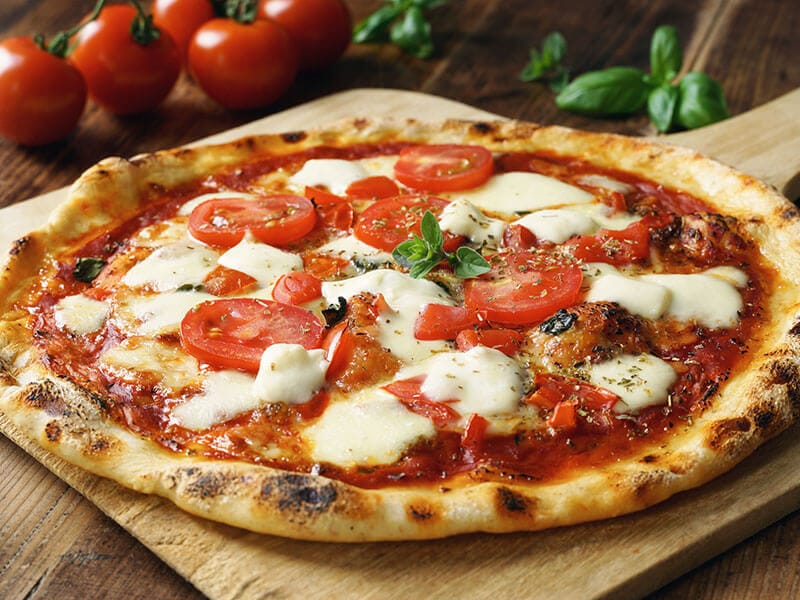 When you talk about America, nothing speaks of its values more than the idea of pizza for dinner. First brought to the US by Italian immigrants, pizza has become synonymous with American life. It's just as iconic as hamburger and apple pie.
Pizza has a humble origin in Naples around the 18th or early 19th century. It became an instant hit when it arrived in America in the late 19th century. The pie is a round, flat wheat-based dough adorned with various toppings baked in a wood-fired oven at high temperatures.
If you ever need a quick bite because you don't have the energy left to make dinner, then pizza might just be the best solution. According to the USDA Food Surveys Research Group, roughly one in eight Americans enjoy pizza on any particular day (1).
You can't beat a good homemade pizza.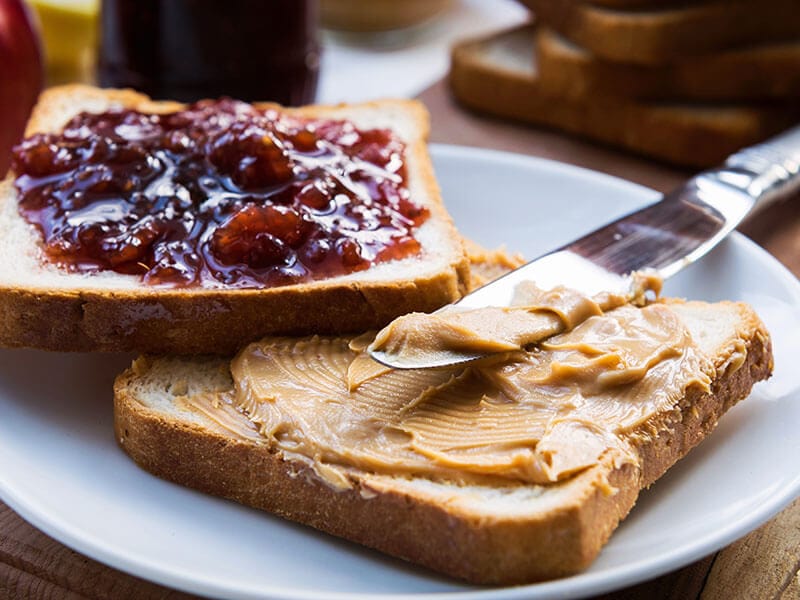 Possibly one of the most popular dishes for kids (and a few lazy adults like me), this iconic sandwich has been the go-to daily breakfast if your parents are too busy. It only requires two slices of sandwich, peanut butter, and jam.
Interestingly, the iconic peanut butter & jelly (PB&J) sandwich has a rich history, first appearing in the Boston Cooking School Magazine in 1901. This delightful combo captured children's hearts everywhere as peanut butter and sliced bread became more affordable in the 1920s.
Furthermore, PB&J even made its way into US soldiers' military rations during World War II. To celebrate this timeless favorite, National PB&J Day is held annually in the United States on April 2nd.
Alongside pancakes, PB&J is the status symbol of the typical middle-class American family. Although the latter has become a rare breed, the former is still thriving and expanding out of its original border.
A pro chef will teach you how to make a good PB&J sandwich.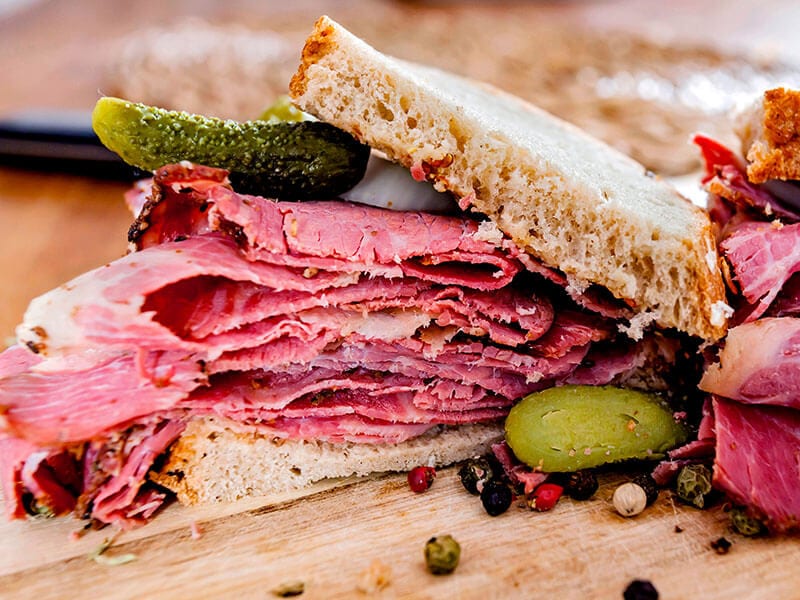 This dish, also known as "Pastrami on Rye", is a very popular lunch dish made from beef brisket and rye bread. The Pastrami sandwich was created by Lithuanian immigrant Sussman Volk in 1888 before becoming very popular as a New York staple.
Commonly the sandwich goes with a kosher dill pickle on the side for a classic combination. If you're looking for the ultimate pastrami sandwich experience, head over to Katz's Delicatessen, as many consider it the best place to savor this mouthwatering delight.
However, due to its popularity, many delis around the US try to recreate this dish. These days, you can find many Jewish restaurants serving this dish in California, Floria, and even in Buenos Aires, Argentina.
An easy pastrami sandwich recipe to give you that deli experience.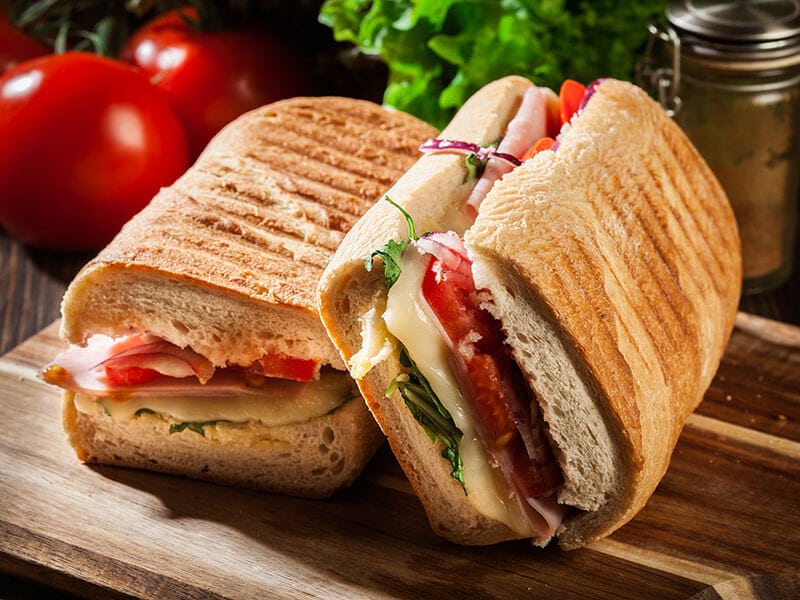 Panini is another tasty kind of sandwich made popular by immigrants, though it is the Italians this time. Instead of just using the same cut of meat, Panini uses many types of cured meat, including ham, mortadella, and salami.
Aside from the meat, the bread used for Panini is also important as it adds to the taste of the whole sandwich. Usually, it's made with Italian bread like ciabatta, michetta, or rosetta.
On the history side, Panini is an Italian word meaning "small bread" or "bread rolls"; however, it refers to any grilled sandwich in English. Gaining popularity in Milanese bars during the 1970s and 1980s, these tasty sandwiches soon became a trendy delight.
A quick tutorial for anyone wanting to make a Panini.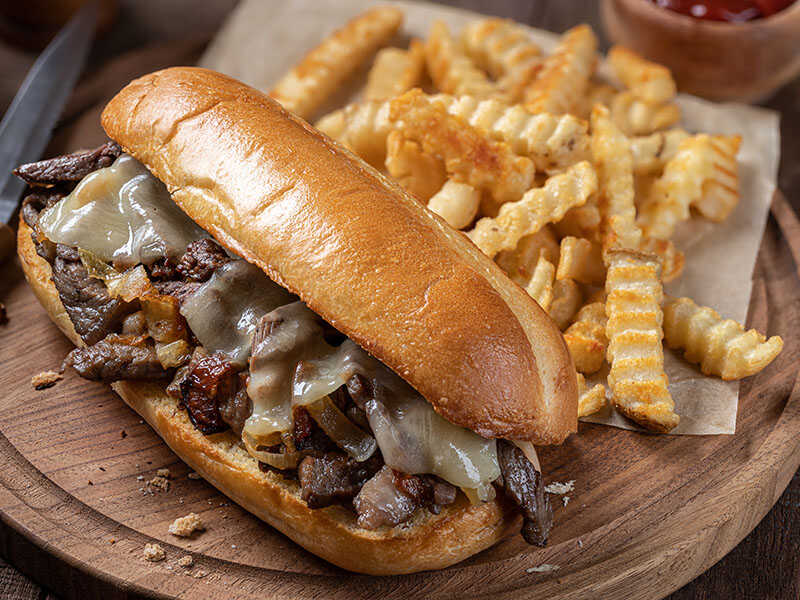 Possibly the most widely known cheesesteak sandwich around the world, the Philly cheesesteak will make people think of two things when they look at it: One, it looks delicious. Two, they are going to need a cardiologist after that.
Philly cheesesteak sandwiches debuted in the early 20th century with a mouthwatering combination of thinly sliced beefsteak and melted cheese on a long hoagie roll. Rib-eye or top round cuts are popular options for the tender meat cooked alongside cheese on a medium-heat griddle.
It is undeniable that this sandwich is an important part of Philadelphia and one of the state's greatest exports to the wider US. Soft rolls, like Amoroso, are commonly a favorite for pairing with fillings such as chicken, veggies, and even pizza.
Why not make yourself a classic Philly cheesesteak with this video?
This is by far the most popular dish from Popeyes' entire menu. The chicken sandwich has been causing a wave of craze and craving thanks to its special sauce and the delicious soft buns. It is to the point where it is considered a fast-food phenomenon.
The chicken sandwich is a satisfying creation, including a piece of buttermilk-fried chicken breast smothered in tangy mayonnaise and topped with crunchy pickles. This delicious serving usually comes between two soft, slightly sweet buttery brioche buns for extra flavors.
A recipe to even beat Popeyes' chicken sandwich just for you!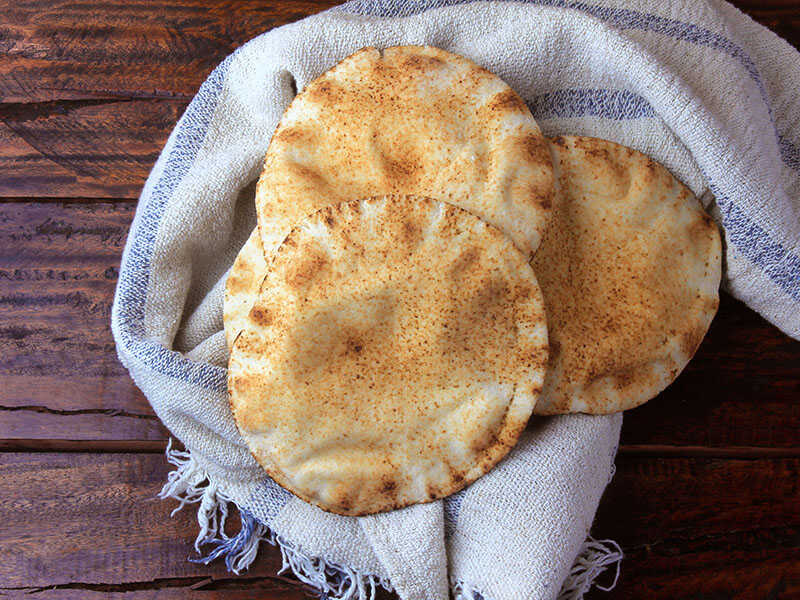 Fun fact, Pita bread can trace its roots back to the Stone Age, around 14,000 years ago. This means it might be one of the oldest foods in the world. It is a flatbread made from wheat. This type of bread is a very popular Middle Eastern cuisine.
Pita bread used to utilize wild cereal grains, but it now employs wheat flour for a soft, versatile texture. This bread, known for its signature pocket interior, encompasses various styles such as Arabic bread and Greek pita.
Proofing in Pita is usually a relatively quick process, only requiring 15 minutes before baking at a high temperature of 450–475 °F. The high heat transforms the dough's water into steam, giving rise to the bread's beloved pocket that's perfect for stuffing with your favorite ingredients.
Due to its popularity in the region, you can find Pita as a side dish to many Middle Eastern foods like hummus, falafel, and kebab. Pita bread is also a good replacement for sandwich bread.
No oven? Don't worry because this Pita recipe does not require you to have one.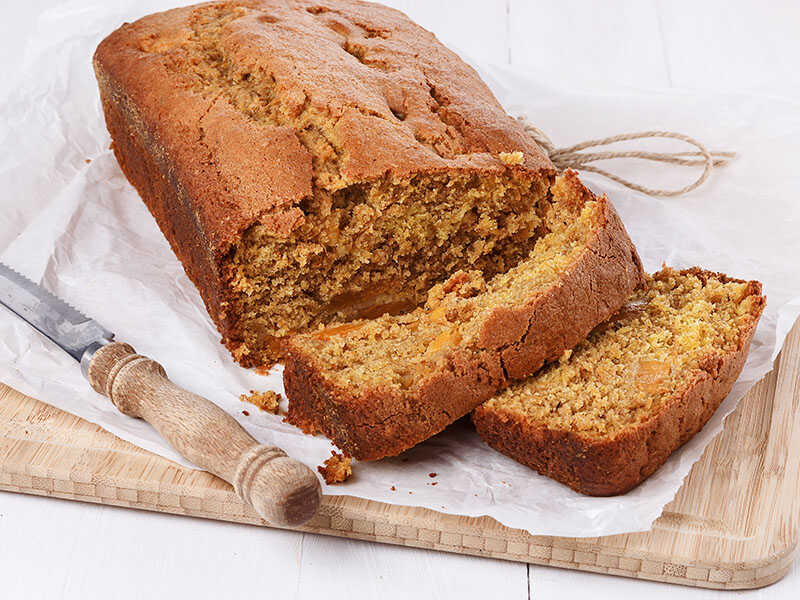 Craving for that Halloween feeling in the morning, but you do not know how to satiate it? Well then, why not just make yourself a nice loaf of pumpkin bread instead? The mix of both fluffy bread filling and creamy texture of pumpkin will get your heart pumping for more.
The bread is a favorite autumn treat when fresh pumpkins are abundant. It typically comes in a rectangular loaf pan after baking. While you could use fresh pumpkin, the canned pumpkin gives the bread a stronger flavor.
The pumpkin bread can be a nice change of pace for all your usual breakfast dishes, and it will possibly impress your co-workers during morning meetups. You can add nuts or raisins to the top for a little extra flair, giving the bread a delightful crunch or a touch of sweetness.
What you need after dinner is this fluffy pumpkin bread.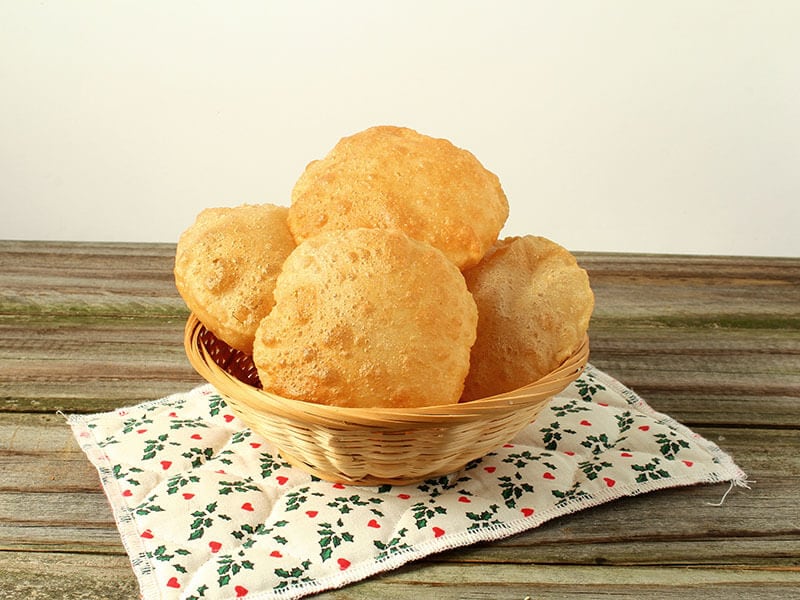 As a tasty Indian deep-fried bread, Poori mainly consists of unleavened whole-wheat flour. Its nutty flavor is popular for breakfast, snacks, or light meals. In Southern India, breakfast often includes Poori alongside various accompaniments.
The puffy bread also pairs well with curries or Bhaji (a potato-based dish). People often roll the dough into small circles before deep-frying in ghee or vegetable oil so it can puff up to a golden brown color with a crunchy texture.
Additionally, puncturing the dough to release steam in frying is a wise move for a flat version.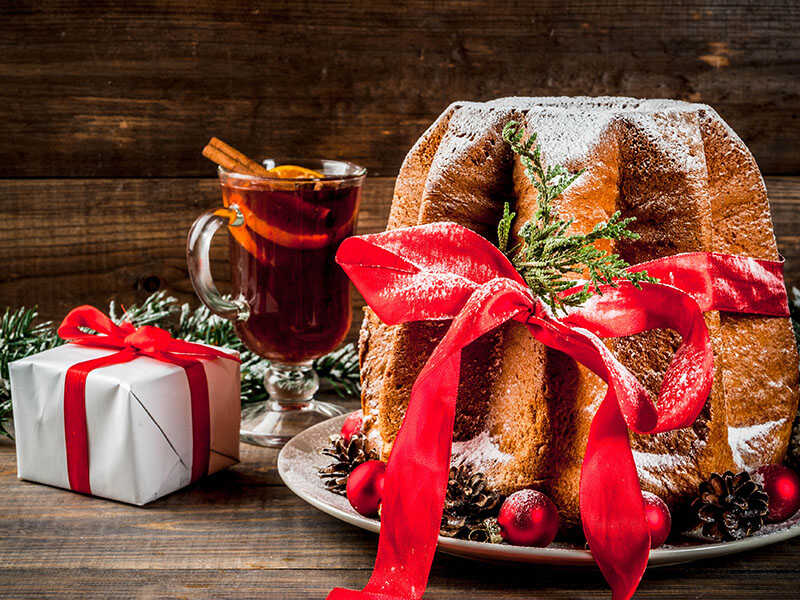 Pandoro, translated to "golden bread", is a traditional Italian sweet bread especially popular during Christmas and New Year celebrations. Originating in the 18th century, you can find the finest Pandoro produced in Venora city of Italy.
The bread's unique shape mimics a frustum with an eight-pointed star section. Commonly, people dust the bread with vanilla-scented icing sugar, making it like the snow-capped Italian Alps.
With a super-sweet taste and fluffy texture, Pandoro sometimes includes candied fruits and raisins for added flavor.
16. Panettone (Italian Christmas Bread)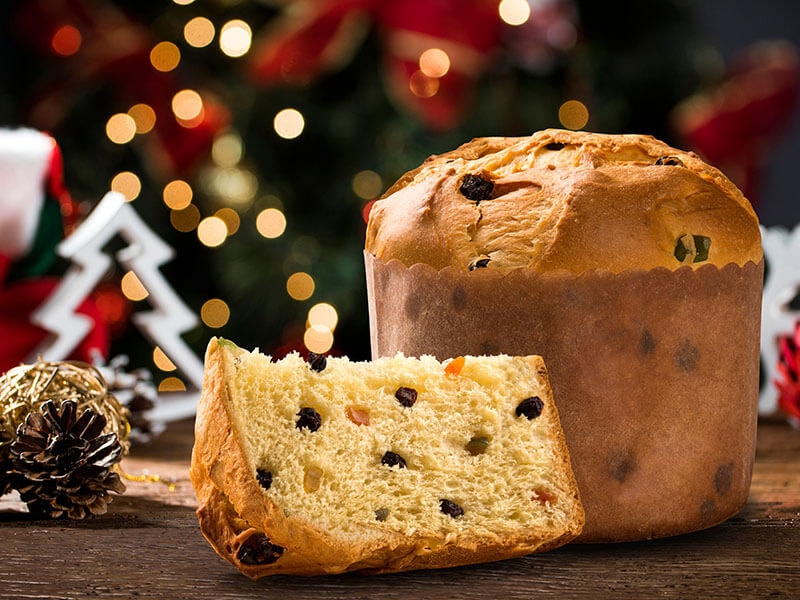 Here's another delicious Italian sweet bread and fruitcake under the name Panettone. The treat has roots dating back to the Roman Empire! Hailing from Milan in modern Italy, Panettone is a festive favorite during Christmas and New Year celebrations.
The iconic cupola shape of the Panettone stands around 4.7-5.9 inches tall, while the total bread weighs about 2.2 pounds. The dough is fairly similar to sourdough and needs to undergo a curing process, with proofing that can take days to produce a unique fluffy texture.
This sweet buttery creation is best enjoyed with sweet hot beverages or wine in cozy wedge-shaped slices. Additionally, you may fill it with candied orange, citron, lemon zest, and raisins.
Bonus fact: Panettone is also widely popular in South American countries!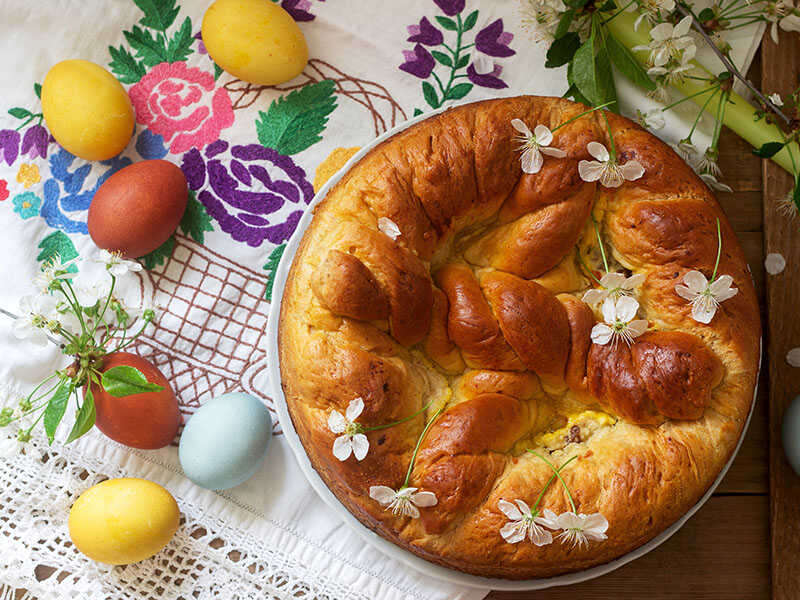 A traditional Romanian and Moldovan pastry, Paska is also known as Pască, a special treat for Easter festivities. On the other hand, Mennonite communities in North America reserve the recipe for a resurrection of Christ ritual.
This tantalizing sweet commonly has a cozonac dough base filled with fresh cheese like urdă or cottage cheese, raisins, eggs, and sugar. Some mouthwatering variations of Paska even feature sour cream, chocolate, or berry fillings.
In Russia and Ukraine, Paska has a cylindrical shape. Normally, people will pair it with hrudka or syrek, a sweet, bland custard, for extra softness to the overall texture!
Meat-based Main Dishes
Prepare your palate for a plethora of protein-packed plates that can satisfy your carnivorous cravings!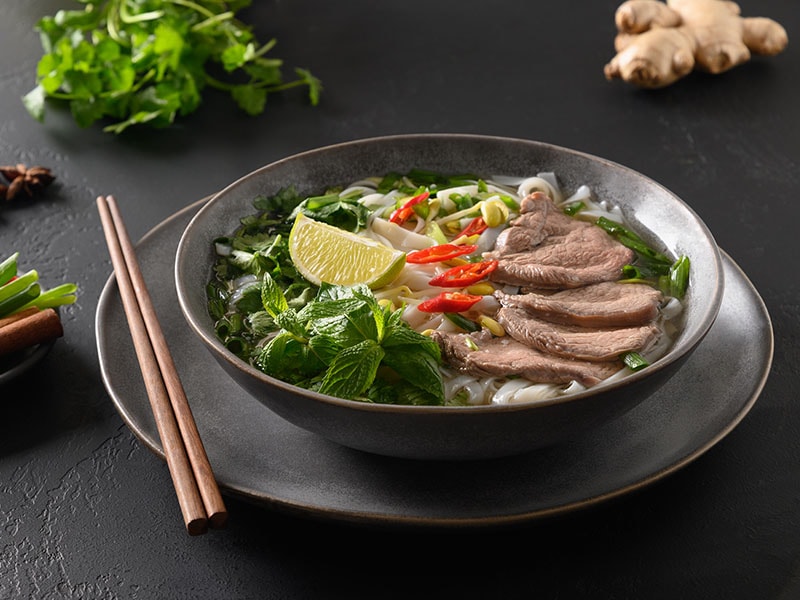 Pho is a comforting Vietnamese soup consisting of broth, rice noodles, meat, and herbs. This popular dish is available at any household, restaurant, and street stall in Vietnam. Additionally, it even made it into CNN's list of "World's 50 most delicious foods" in 2021.
Emerging in northern Vietnam around 1900-1907, Pho recipes are now available in different regional variations with different herbs and condiments. Still, the two main types are southern (Sài Gòn) and northern (Hà Nội) styles.
Commonly, the natural sweetness of the broth, made by boiling beef bones for hours, is a hallmark of Pho. With classic proteins like thinly-sliced beef, meatballs, or chicken, Pho perfectly balances sweet, spicy, salty, and citrus flavors, especially when served alongside bean sprouts.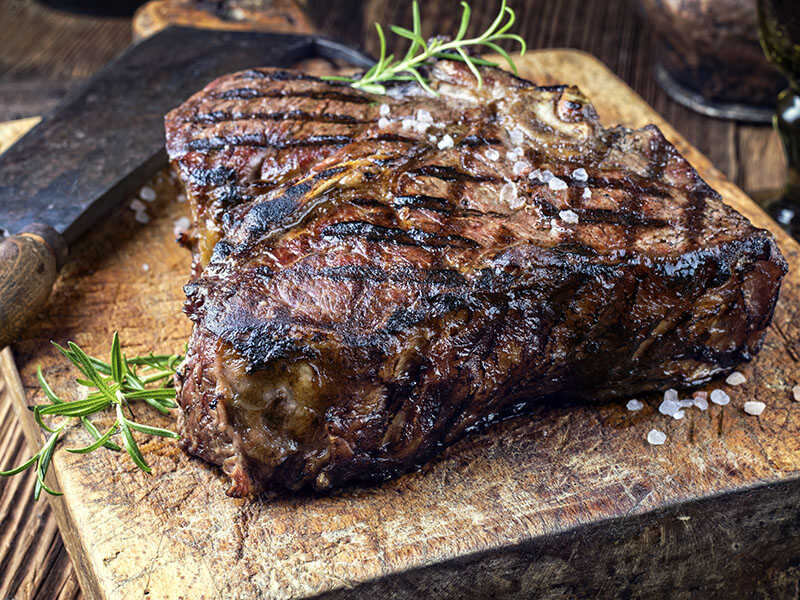 Porterhouse steak is cut from the short loin region, making it a mouthwatering option for beef lovers. Weighing up to 2 pounds, this tender steak offers the best of both worlds, with the succulent filet mignon and the flavorful New York strip.
Thanks to a minimum thickness of 1.25 inches, porterhouse steak is perfect for sharing between two people. The generous portion size is sure to satisfy whether served whole or sliced. Opt for fast, dry-heat cooking methods like grilling or broiling to bring out the best in a porterhouse.
20. Pastrami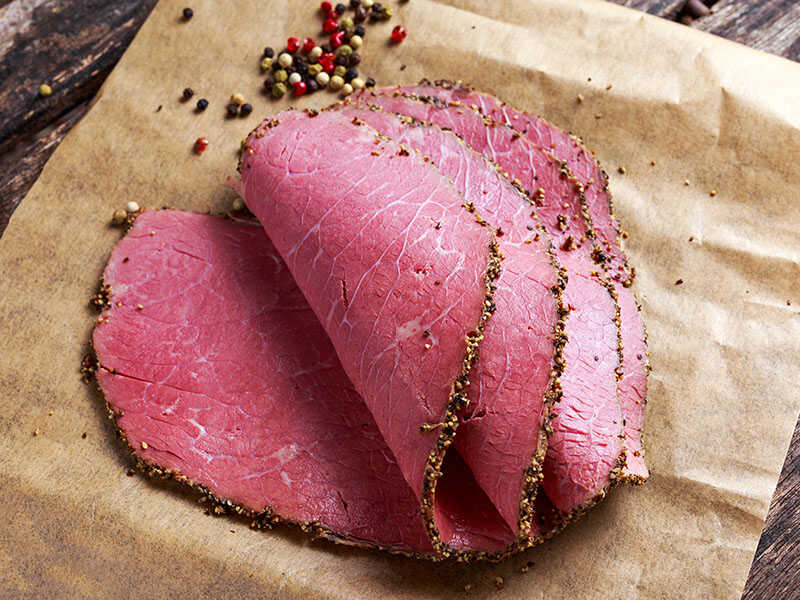 Pastrami, originally a Romanian delicacy, found a new home in America when Jewish Romanian immigrants brought it over in the 19th century. Nowadays, it's a staple in deli shops and a favorite sandwich filling.
While traditionally made from beef brisket, modern recipes might adapt pork or poultry. Commonly, the preparation process involves partial brining, seasoning with spices like black pepper and mustard seeds, then smoking and steaming over hardwood.
Pastrami is a popular sandwich filling with a chewy yet succulent texture and can last 3 to 5 days in the refrigerator. The meat is usually fattier than common beef, so mind that in your next serving of Pastrami.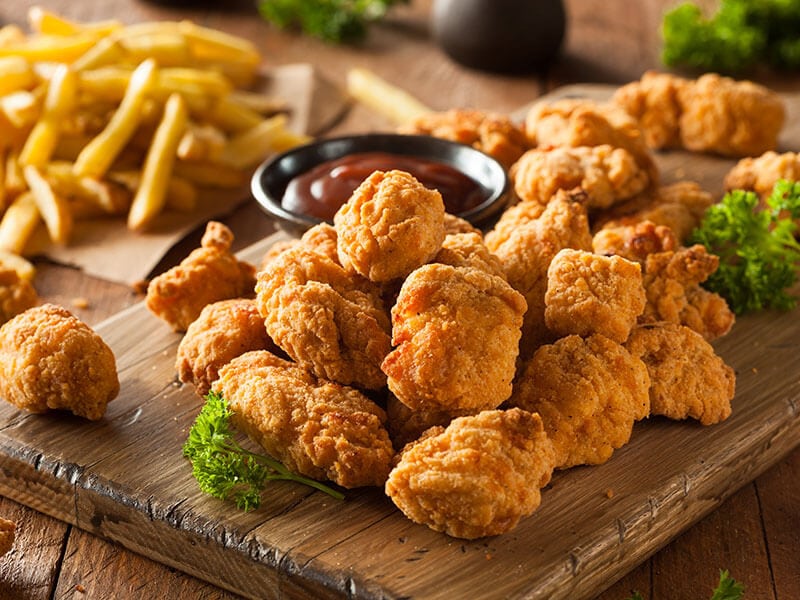 Gene Gagliardi in 1992. This crispy, breaded, and fried chicken delight quickly gained popularity, becoming a menu staple not only at KFC but also in various fast food restaurants around the world.
Sometimes called "popcorn nuggets," this finger-licking snack works great as an appetizer or a quick bite any time of the day.
The idea for this dish is to create something similar to a fried chicken, but more compact, easier to eat anywhere and everywhere. The small bite-size pieces of chicken nuggets help to concentrate flavors, thus leaving you wanting more.
Now you can enjoy popcorn chicken without ever going to KFC anymore.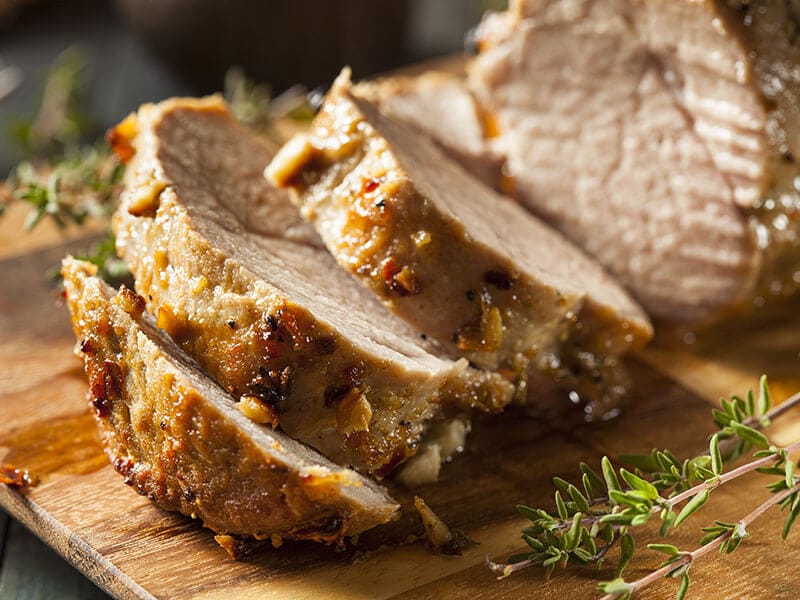 Pork tenderloin, pork filet, or pork steak, is the part along the pig's spine. This portion has the most tender and lean meat, hence the name "tenderloin". People usually use pork tenderloin in different cooking ways, including roasting, baking, or grilling.
The meat can rival beef filet mignon. With its delicate flavor, you'll love how it can cook quickly at high temperatures. Don't confuse it with pork loin, though, which is a larger cut and contains significantly more fat.
It is a cheaper replacement for beef tenderloin. You can eat it with salad or grilled vegetables. Pork tenderloin can also make good sandwich meat if you want to spice things up a bit.
This recipe will allow you to have pork tenderloin for lunch.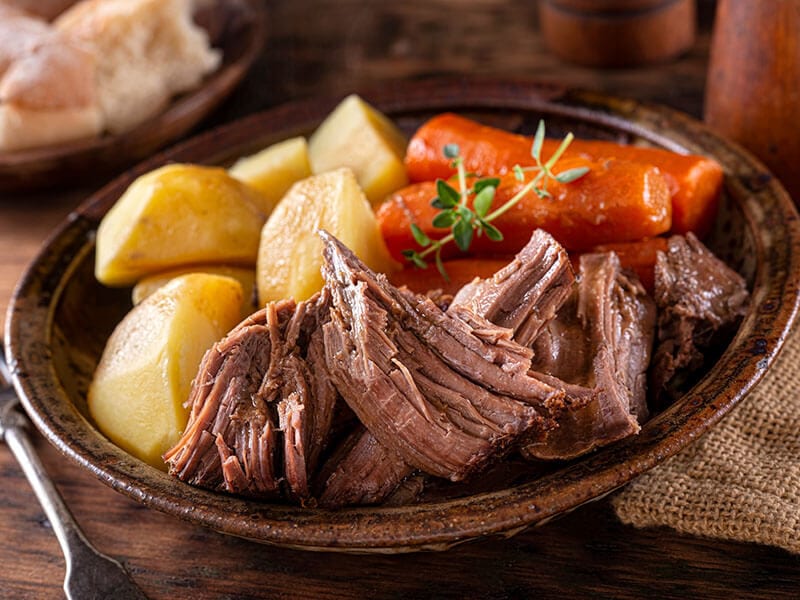 Why am I saying that? Because the dish takes a lot of its inspiration from foreign cuisine, which includes Boeuf a la Mode from France, Sauerbraten from Germany, and meat stew from the Jewish people.
Pot roast is a classic American dish, slow-cooked to perfection using tough cuts of beef like chuck roast, round roast, or beef brisket. These cuts are rich in fat and collagen, which melt during cooking for a tender, juicy mouthfeel.
Just be careful not to undercook it, or you'll end up with chewy meat! For added flavor and texture, consider browning or searing the meat first, and don't forget to cook it with some tasty vegetables like carrots, potatoes, and onions.
The meat in this dish is usually very chewy, which might be tough if you cook it any other way. However, slow-cooking the meat in a pot of stew will tenderize itself, making for a great dish.
You won't have any trouble with making a good pot roast at home now.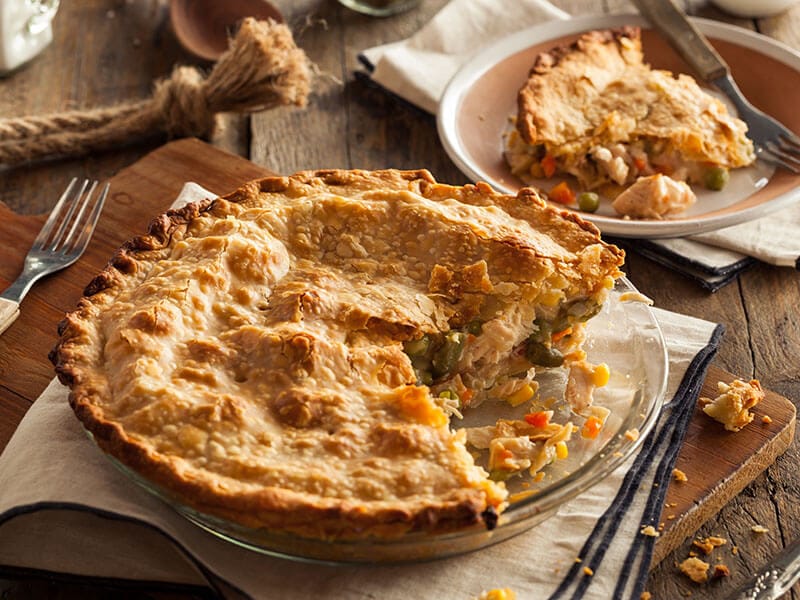 This variation is from England that traveled to the US. The pie is made with a variety of meat, including chicken, lamb, pork, and beef. Surprisingly, the chicken version of the pot pie is the most popular.
This savory meat pie with roots in England started making a name for itself in the US and Canada, even dating back to Roman times. It features a flaky pastry filled with proteins like poultry, beef, seafood, and vegetables, all coated in a delicious gravy.
Chicken pot pie is the most popular variety using boneless, skinless chicken breasts. Its fame skyrocketed in 1951 with the introduction of frozen pot pies, now a favorite convenience food in America. You can also celebrate National Great American Pot Pie Day on September 23 yearly!
This chicken pot pie recipe will surely fill you up.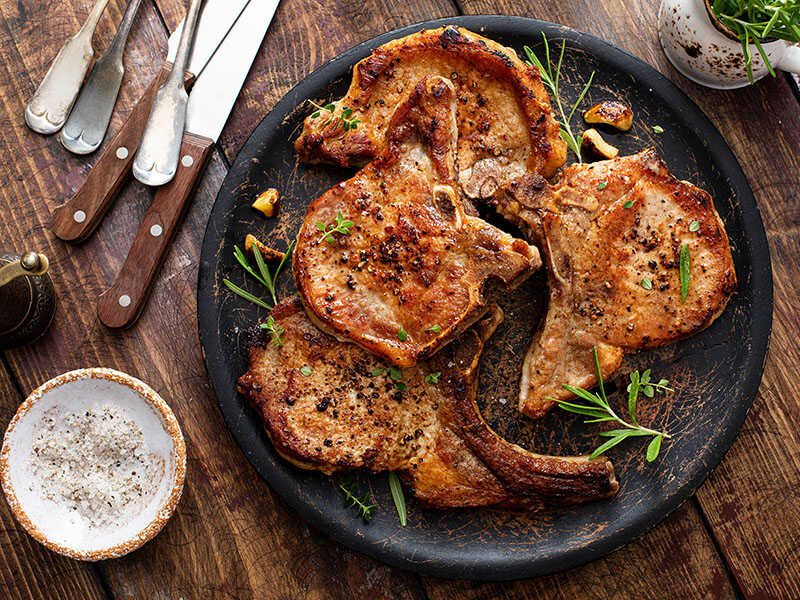 The pork chop is the part of a pig where the loins meet the spine. It is also a very lean cut of meat, perfect for grilling or baking. This is one of the most widely sold cuts of meat in the US alone, accounting for 10% of the total consumption of pork.
The meat is one of the leanest and most expensive cuts of pork, and is known for its tenderness and versatility in cooking. Although some chops can be tough, when cooked just right, they can give beef steaks a run for their money.
Bursting with flavor, pork chops are rich in proteins, minerals like iron, zinc, selenium, and vitamins (2). Additionally, you can accompany pork chop with various side options.
How to make a juicy pork chop for your nightly meals.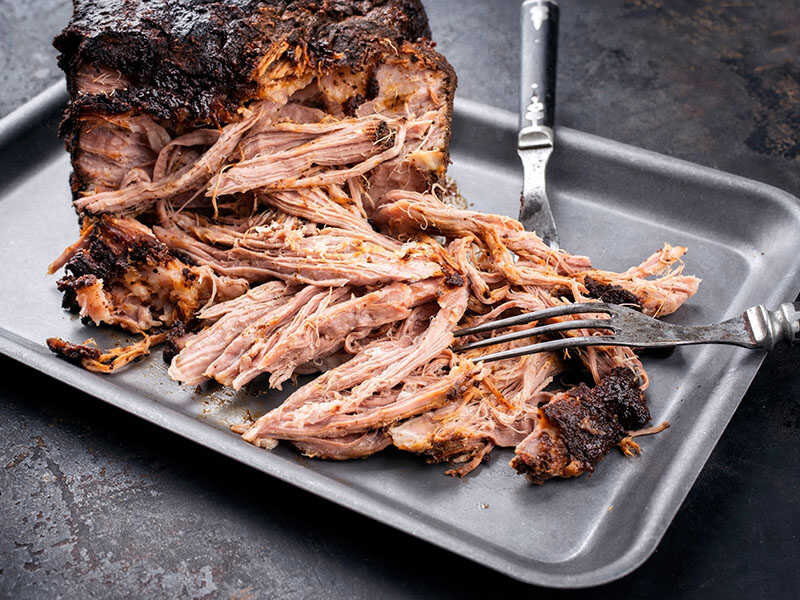 Pulled pork is a part of southern US cuisine. The dish is made from slowly barbequeing pork shoulder in a smoker. The result is very tender pork that you can pull every single piece out. That's why it's called "pulled pork".
Pulled pork is best when using the pork shoulder or front leg, although, in rural areas, other cuts or even a whole pig may be used. The name comes from "pulling apart" the cooked meat into thin strands with your hands or a pair of forks.
Additionally, brining the pork before cooking it slowly over medium heat enhances the taste even more. The meat strands are usually tender and flavorful after a proper brining process.
There are various side dishes to go with pulled pork. But traditionally, it is eaten with white bread, barbeque sauce, and lots of Sauerkraut, a fermented cabbage side dish from Germany.
Now, you can make pulled pork the right way.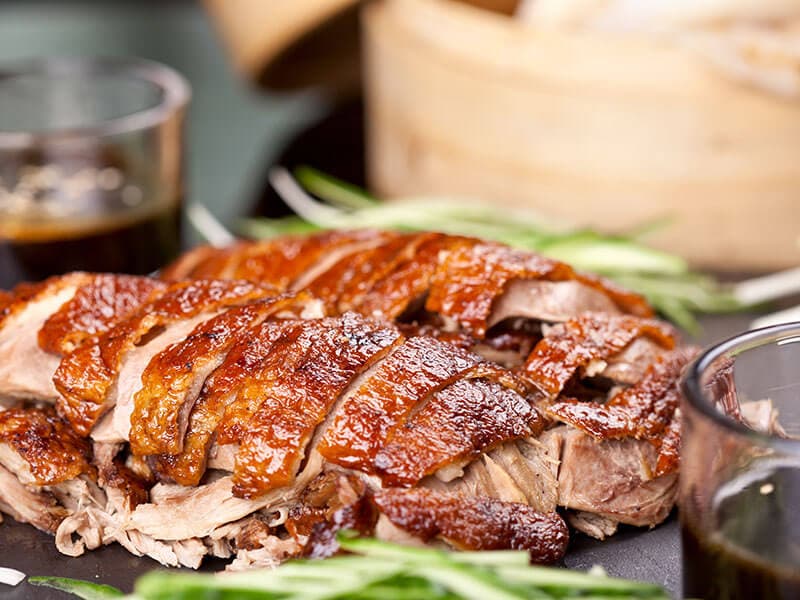 Possibly one of the most famous dishes to come out of China, Peking Duck has left many in awe at how sophisticated it is. It was once a dish favored by the imperial court of China.
Peking duck, a famous Chinese roast duck dish, is best savored at upscale restaurants rather than attempted at home. Its popularity dates back to the Ming dynasty, while the name comes from the archaic spelling of Beijing.
The dish is made by hanging a duck inside a hung oven. This type of oven traps the heat from the roaring flame, thus roasting the duck from all sides. This fat from the duck also drips off its skin, creating a very crunchy layer of skin.
Preparing the duck can be time-consuming and complicated to get crispy, reddish skin and tender, juicy meat. The best cuts are removed when served, with skin and meat presented separately. You can enjoy the skin with hoisin sauce and savor the meat with scallions, thin pancakes, and veggies.
Usually, Peking Duck is served with green onions, wrapped in a layer of steamed pancake. Surprisingly, the remaining carcass of the duck can be turned into a delicious soup so guests can savor the naturally sweet flavor.
Grill yourself a delicious Peking Duck at home.
This particular cut is very popular across the world because it's very tender, juicy, and fun to eat.
Pork ribs are usually smoked until the seasoning is absorbed or grilled to give it a charred yet distinct taste. Many cuisines have their version of pork ribs, but the most famous is definitely from the Southern US.
The flavorful and budget-friendly pork ribs are cut from the rib cage and come in various styles like back ribs, spare ribs, rib tips, St. Louis ribs, and baby back ribs. Each type offers unique bone structures and fat marbling, contributing to their rich, meaty taste.
However, country-style ribs are a bit different, as they're not true ribs and originate from the pig's shoulder area.
Let the master, Gordon Ramsey, show you how to make great pork ribs.
Seafood
Dive into the tantalizing realm of seafood that starts with "P" and let your taste buds embark on a flavorful voyage through fresh catches and exquisite culinary creations.
29. Prawn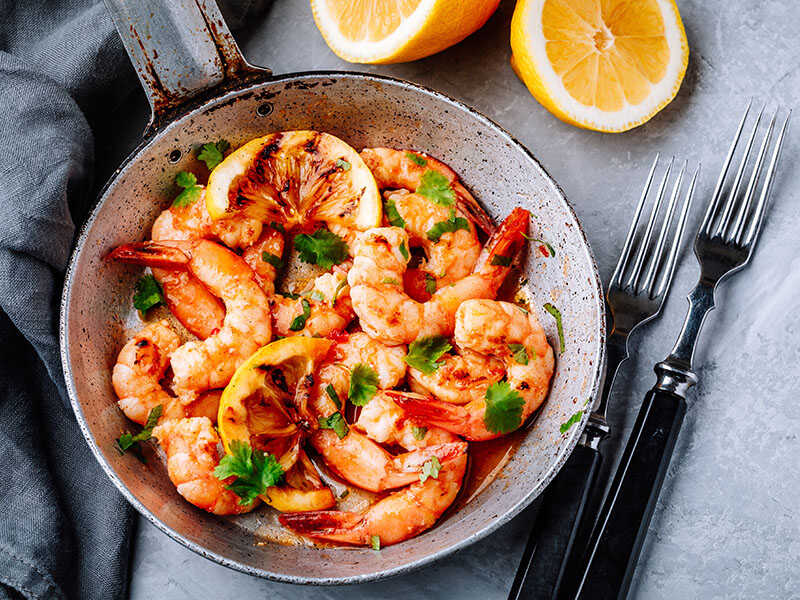 Prawns are those crustaceans that closely resemble shrimp with similar textures and flavors. Some even argue that prawns taste sweeter and meatier!
Although the terms "prawn" and "shrimp" are often used interchangeably in recipes, prawns are generally larger, with three pairs of legs with claws, while shrimp have just one. In British English, "prawn" typically refers to larger shrimp, while it denotes freshwater shrimp in America.
In addition, restaurants might use the French term "crevette" to prevent confusion. Prawns are nutritious, high in protein and minerals, and low in calories (3), but can cause allergies due to your immune system mistaking the prawn's protein as harmful.
30. Pike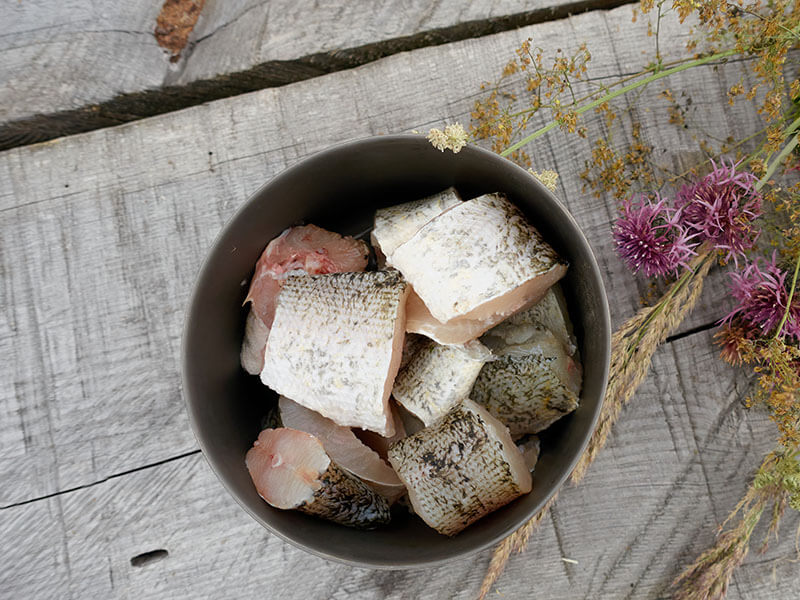 Discover a large freshwater fish from the Esocidae family. Pike comes in various forms like chain pickerel, American pickerel, and Northern pike. The Northern pike is a popular variety in America known for its white, flaky, semi-firm meat with a mildly sweet flavor.
As a carnivorous predator, this fish eats anything that crosses its path. Anglers love fishing for pikes for sport. These impressive fish can reach 16–22 inches in length and weigh over 60 pounds. Their flesh is rich in proteins, minerals, and vitamins.
31. Plaice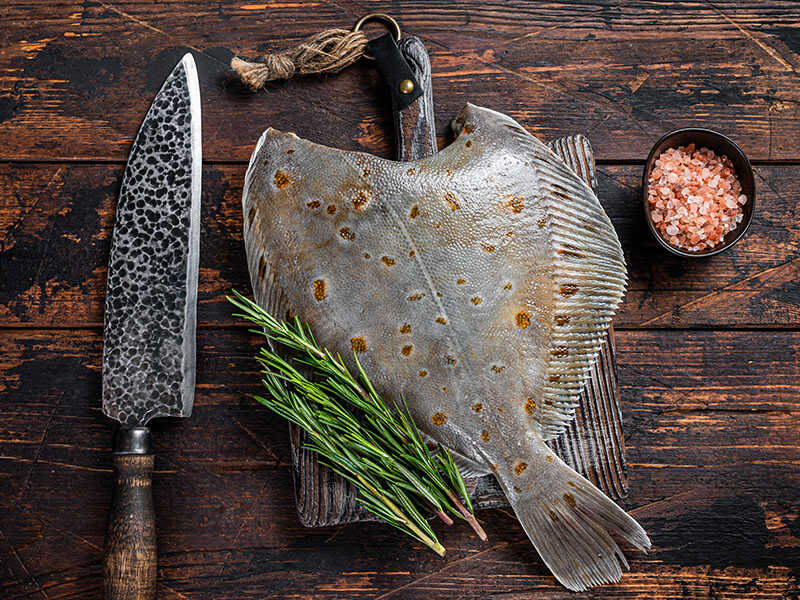 Plaice often refers to a group of four species of flatfish found in maritime waters and sandy sea beds. Commonly, the most popular ones are the European and American varieties.
European plaice is a North Sea specialty, frequently featured in German and Danish cuisines, while the American variety dwells in gulfs along the American coasts.
Popular for its moist texture and subtle flavor, plaice is perfect for a unique twist on fish and chips, either by pan frying or baking.
32. Pollock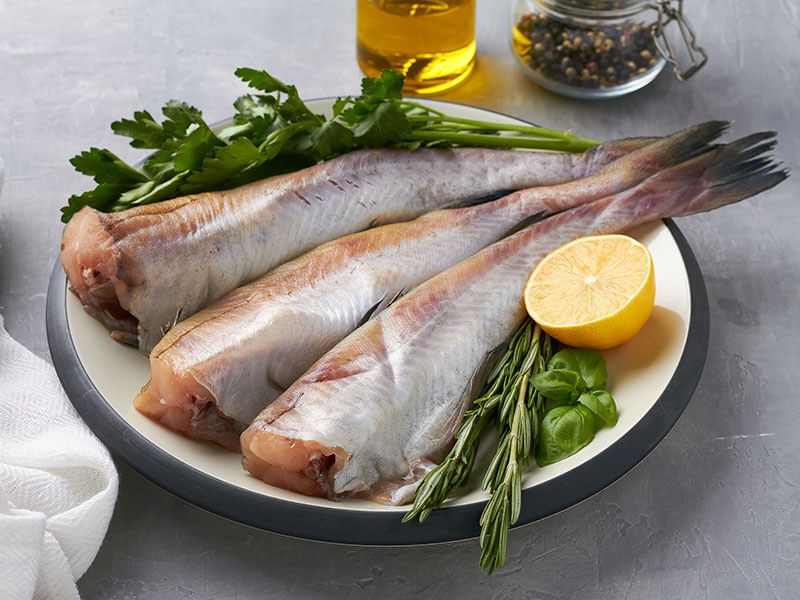 The two fish species found in America (Pollachius pollachius) and the other in Great Britain (Pollachius virens) are often known by the name Pollock. These fish have white, flaky, and slightly coarse flesh with a high oil content, giving them a delicate flavor, similar to haddock and cod in taste.
Therefore, pollock usually appears as a more affordable alternative to cod in British cooking. Rich in omega-3 fatty acids and proteins yet low in fat and carbs, it's a nutritious choice for seafood lovers.
33. Parrotfish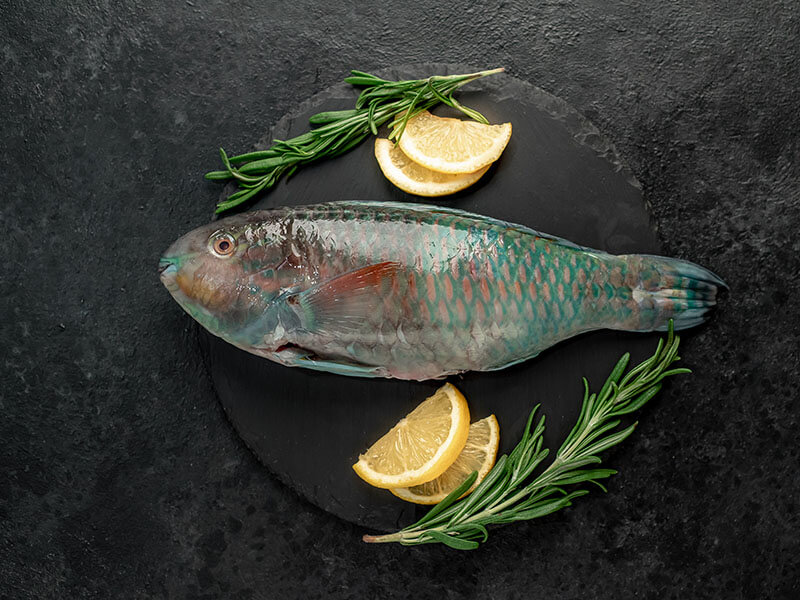 Well-known for their vibrant colors and distinct parrot-like beak, parrotfish are residents in coral reefs and seagrass beds in the Indo-Pacific. They play a vital role in maintaining coral reefs by munching on algae and excreting sand, discharging up to 90 kilograms of sand each year.
With a sweet, shellfish-like flavor, parrotfish is ideal for baking, frying, grilling, or even eating raw. However, carefully gut the fish to avoid any unpleasant smell. Alternatively, you can appreciate their beauty and ecological importance without consuming them.
Side Dishes
Elevate your meals with perfect "P" side dishes, from Potato Salad to Poutine, and treat your senses to a medley of flavors and textures.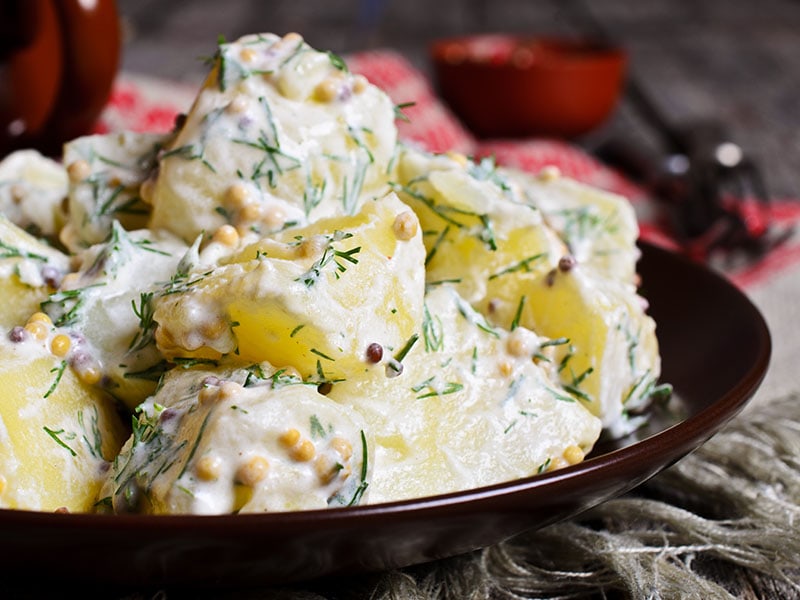 A bowl of potato salad is the right dish for those wanting something simple, healthy, yet still filling. This dish does not require much preparation as you only need to chop up a variety of vegetables.
Potato salad sets itself apart from typical veggie salads, featuring boiled or mashed potatoes, boiled eggs, vegetables, and a dressing like mayonnaise or sour cream. Waxy potatoes with high starch content work best, but semi-waxy varieties like Yukon Gold are also suitable.
Originating in Germany, this popular side dish is served cold and enjoyed in many Western countries. A fancier Russian version, known as Olivier salad, exists as well. For convenience, pre-made potato salad is widely available.
If you want some kind of protein in this dish, you can also add chopped-up bacon or sausages to your salad bowl.
A perfect potato salad recipe for a healthy lunch.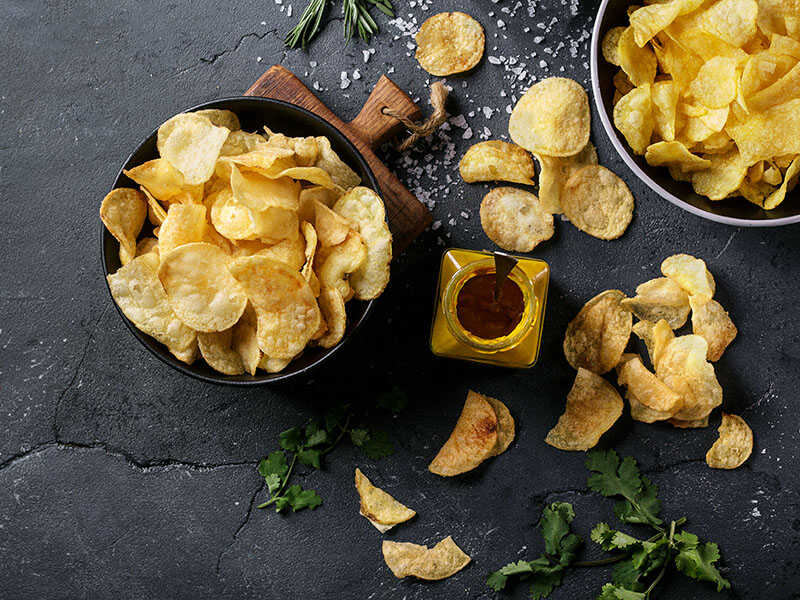 Potato chips are usually made with many different kinds of potato, but the most prominent are Russet and Yukon Gold.
Potato chips, or "crisps" in Britain and "cold chips" in Australia, are thin slices of potatoes baked or deep-fried until they reach a satisfying crunch.
Packed with fat and sodium, these salty snacks can be quite addictive due to the salt triggering dopamine release, a chemical that relates to pleasure feelings.
There's a world of potato chip flavors to explore, from cheese to spices. Plus, they're a top convenience food in Western countries. These snacks have global appeal, with countries like Japan and Indonesia offering their unique versions.
Note that overconsumption of potato chips isn't great for your health, but air-frying can help reduce the fat content.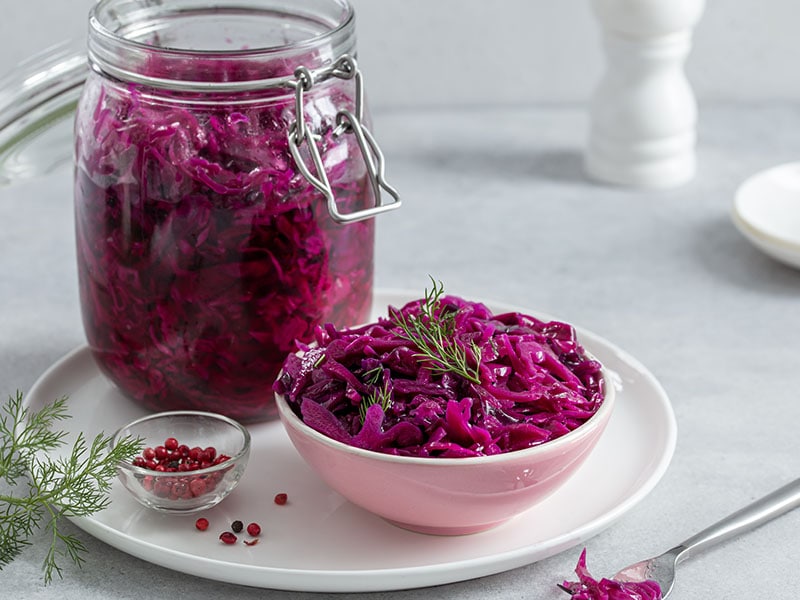 A simple yet versatile side dish, pickled cabbage appears in various cuisines, providing numerous health benefits such as aiding digestion, promoting weight loss, and strengthening the immune system.
People usually pickle red cabbage in a boiled mixture of water, vinegar, sugar, and salt to materialize the dish. Two of the most famous candidates for pickled cabbage are Germany's sauerkraut and Korea's spicy kimchi.
This is the classic way to make kimchi from Korea.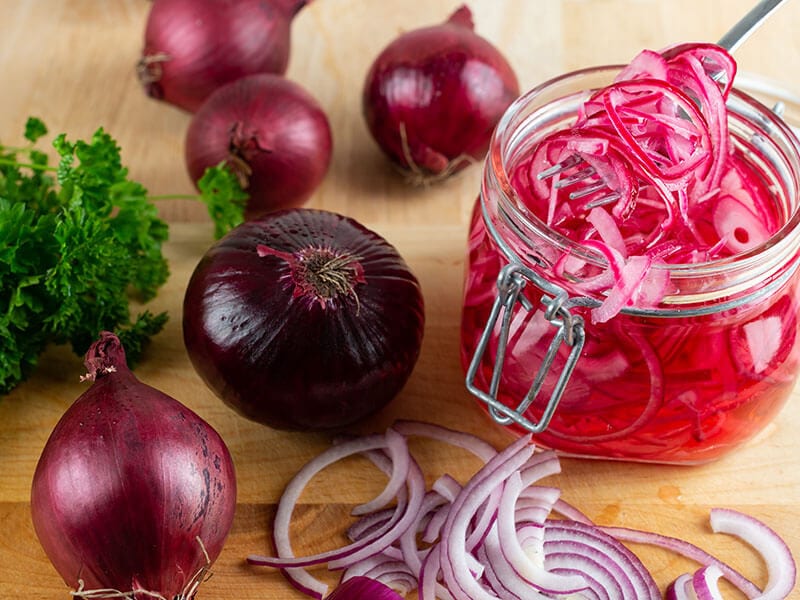 While not as popular as kimchi, pickled onion is still a very good side dish to have in your pantry. Or, if you want to, you can munch on pickled onion when you crave something sour and crunchy.
The dish is a beloved option in many countries, made simply by soaking onions in a vinegar and salt solution. The attractive red color of shallots and red onions makes them popular choices for pickling.
Meanwhile, the tangy flavor, slight sweetness, and crunchy texture make them an intriguing side dish to have a bite. Pair pickled onions with soups, salads, sandwiches, or even dips. Rich in probiotics and digestive enzymes, they also stand out in the Gibson cocktail, a Martini variant.
With this recipe, you will always have pickled onions at home.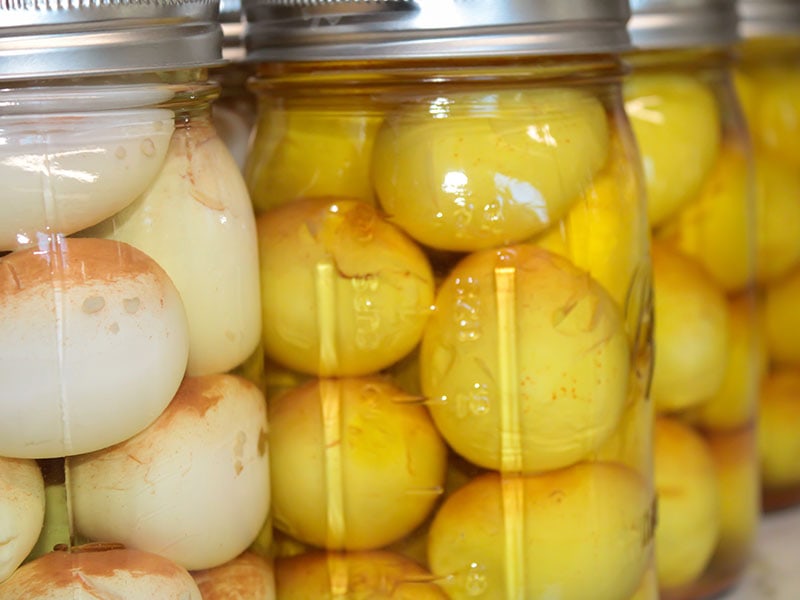 Egg pickling was first created as a way for people to preserve a large number of eggs without the need for refrigeration. This preservation method started way back when Pennsylvania was still a Dutch colony.
However, pickled eggs have become a popular snack and starter in many places in the US. The dish results from curing unshelled hard-boiled eggs in vinegar or brine, making them a tasty choice that pairs well with beer.
Remember to refrigerate the pickled eggs all the time, and they'll last for 3 to 4 months. Want to mix it up? Add whole beets, cloves, or cinnamon to the brining solution to explore new and exciting flavors.
Pickling eggs is a good way to preserve food, as this video shows.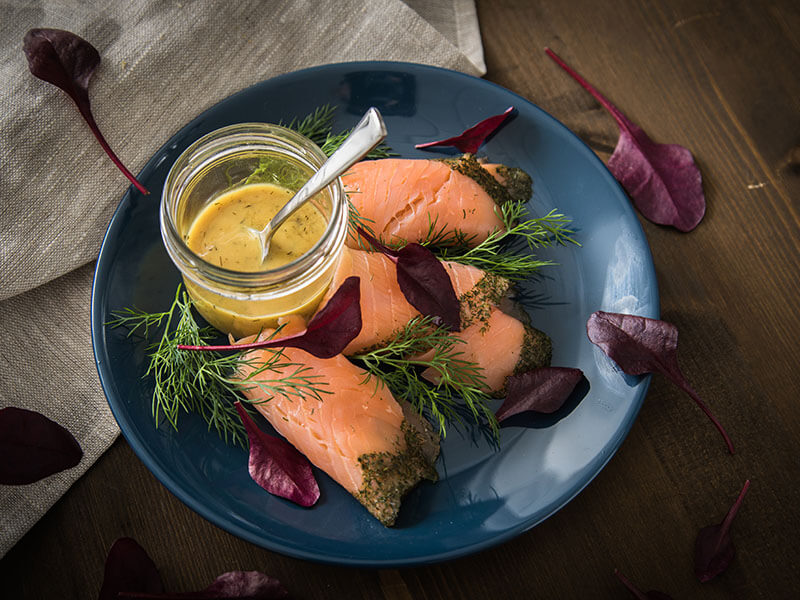 Another pickled dish that has been gaining a lot of attraction is pickled salmon. Fishers would keep the leftover salmon in a brine solution to keep it for a long time. It is one of the most popular dishes amongst mountaineers.
Inspired by Scandinavian pickled herring, pickled salmon is a flavorful dish that starts with cubed salmon alongside raw onions cured in salt, vinegar, and spice brine. Once ready, it pairs wonderfully with flatbread and sour cream.
This dish is very similar to a Nordic food called "Gravlax", cured salmon. But instead of keeping salmon in a dry brine, this utilizes a wet brine. It's a perfect food in the wintertime. Just make sure to keep it refrigerated, and it can stay fresh for 4 to 6 weeks.
This video shows a very good process of pickling salmon.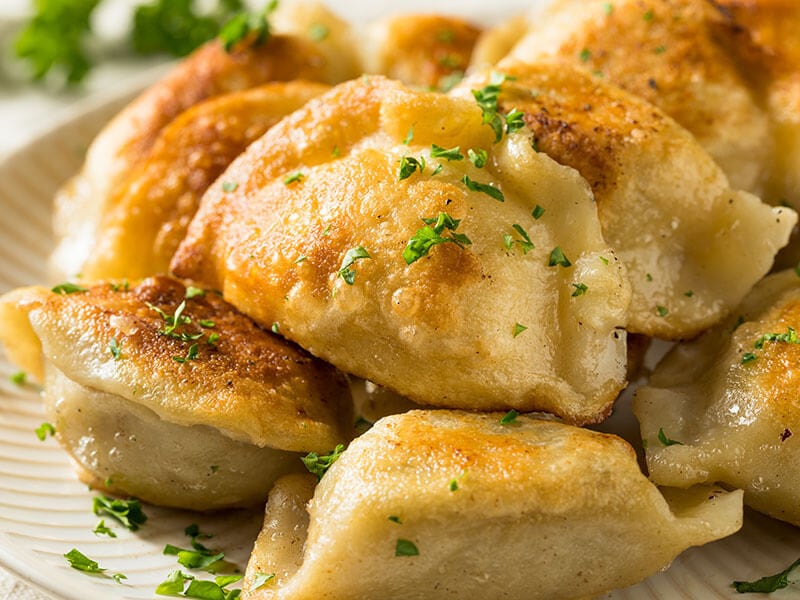 Originating from Poland, Pierogi are delightful dumplings made of unleavened dough that people can bake, fry, or boil. They come filled with an array of savory ingredients, such as cheese, ground meat, sauerkraut, mushrooms, and potatoes.
However, they also have a sweet side, with fillings like cheese and fruits, including strawberries and apples. You can serve Pierogi with sour cream, fried onions, applesauce, or jam to enjoy as an appetizer, snack, or dessert.
Pierogi came to the US alongside a wave of European immigrants. Due to this, there are various Pierogi based on different states. Pierogi fans might also appreciate other similar dishes such as pelmeni, lazy pierogi, and lazy varenyky from Eastern Europe.
A good recipe to help you make Pierogi, an Eastern European delicacy.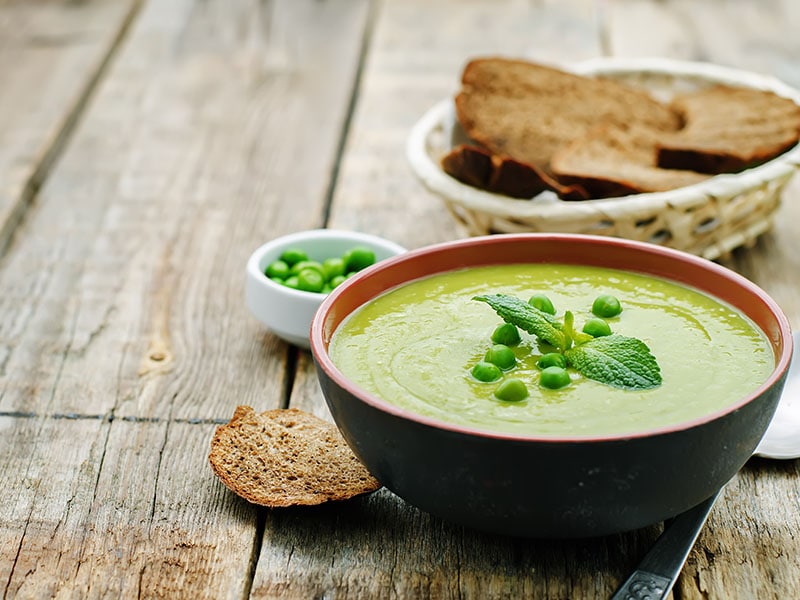 Another name for this dish is split pea soup, which dates back to ancient Greek times and remains an affordable comfort food today. This cholesterol-free dish is famous for its creamy consistency, which inspired the term "pea-souper" to describe the thick fog once seen in London and other big British cities.
The soup is a popular option in Western countries like Germany, Scandinavia, and Australia. Interestingly, the American versions of the soup can range from a smooth pea puree to a thinner split pea soup.
Packed with proteins, fiber, potassium, and vitamin K, you can easily adapt the recipe to your tastes by using only peas or adding ingredients like salt pork and cold roast beef.
You can now make a bowl of creamy pea soup.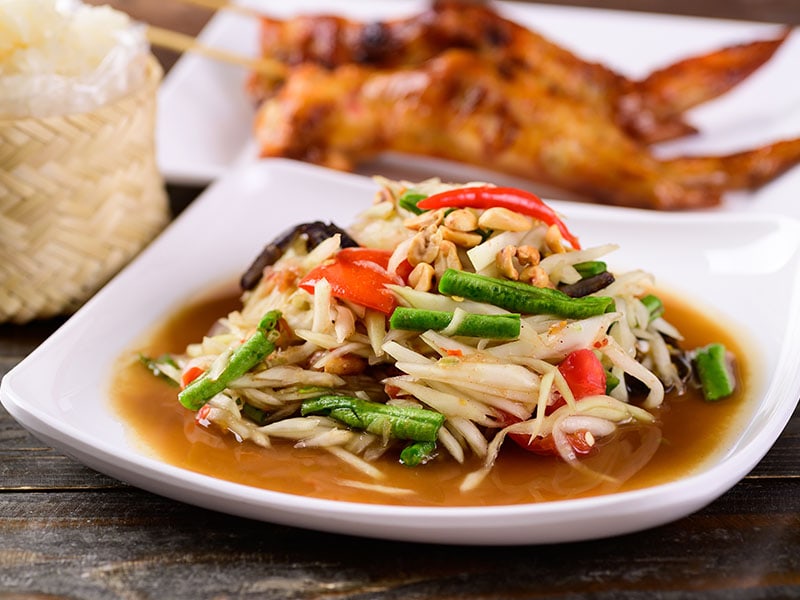 Papaya salad is arguably one of the most popular Southeast Asian dishes, alongside Pho and Pad Thai. It was named one of the World's 50 Most Delicious Foods by CNN. Despite being known as a part of Thai cuisine, the dish has its origin in Laos.
The salad goes by different names in Laotian (Tum Mak Hoong), Thai (Som Tum), Vietnamese (Gỏi đu đủ), and Khmer (Lahong). It is a flavorful dish made from shredded unripe papaya.
Introduced to Laos in the 17th century, it quickly became a delicacy by the 19th century. This fiber, potassium, and vitamin C-rich dish combines crunchy papaya strands with chili's spiciness, lime juice's sourness, and fish sauce's saltiness.
The dish has since spread to other Southeast Asian countries, as well as many parts of the world. Of course, the most important ingredient of this dish is unripe Papaya. You can also customize it with ingredients like palm sugar, shrimp paste, dried shrimp, or hog plums.
Papaya salad is a staple Thai dish, now you can make it too.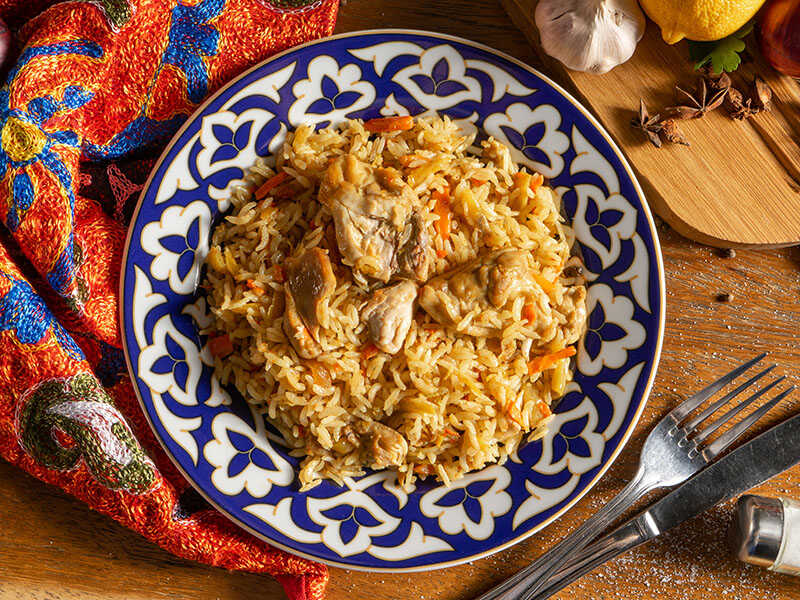 Pilaf is a flavorful rice dish of Persian origin, making its mark in countless countries worldwide. In American English, it's called Pilaf, while in British English, it goes by Pilau. Additionally, it has alternative spellings like pulao or pulav.
This dish features fluffy, fragrant rice like basmati, cooked in stock or broth with spices, vegetables, or meat. The taste can vary, but the classic version boasts a rich, savory profile with intense spiciness.
Pilaf has even inspired other famous rice dishes, such as South Asia's biryani and Spain's paella.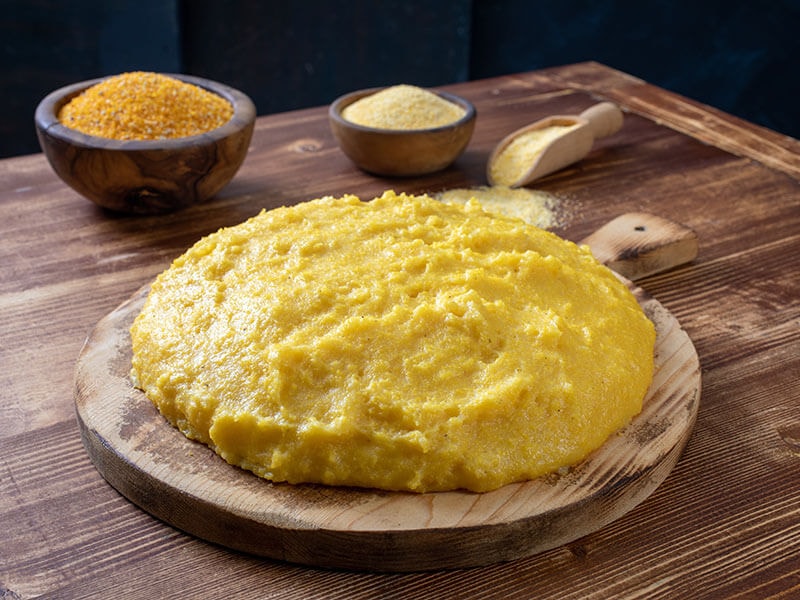 As a beloved Italian dish, Polenta gets its bright yellow color and mild sweetness from coarsely ground corn, which is boiled while stirring constantly. Served as a hot porridge, it offers a soft, creamy texture.
Polenta often solidifies into a loaf-like mass, perfect for baking, frying, or grilling if it cools down. Uncooked polenta can even work as gluten-free flour for baking; if you prefer, oatmeal or buckwheat can replace cornmeal.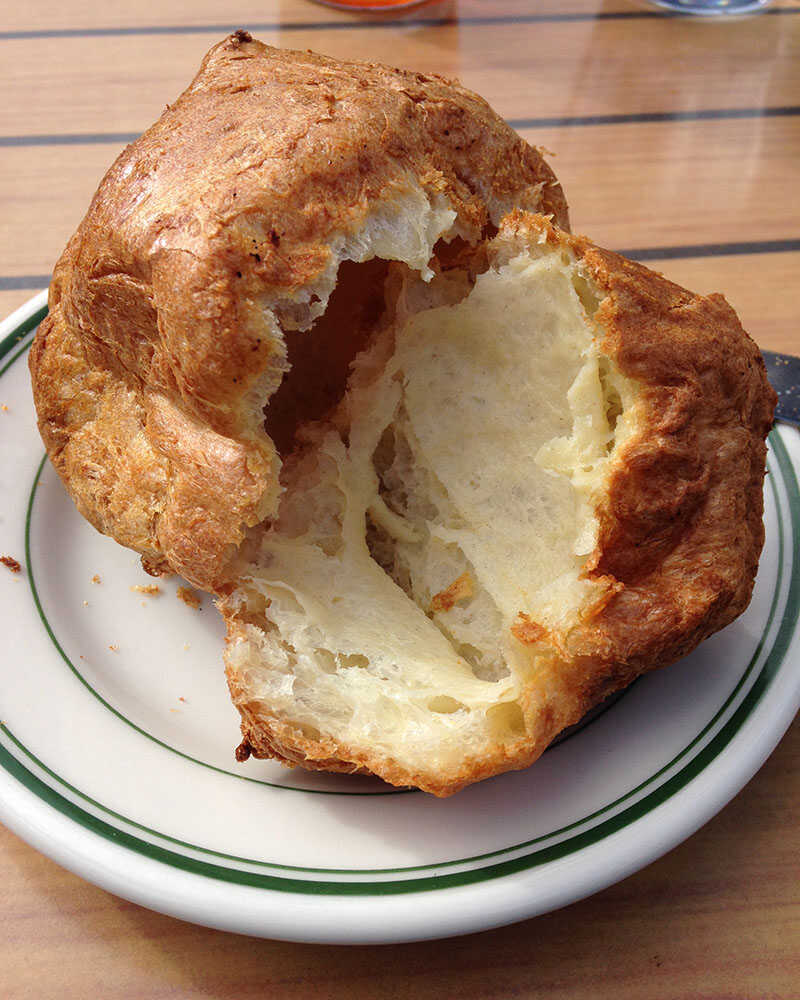 Popover is how Americans interpret the Yorkshire puddings in their cuisine. The treat has been winning hearts since the mid-19th century. These extremely airy bread rolls are crafted with eggs, butter, flour, and milk.
Surprisingly, the Portland popover pudding even incorporates herbs for extra flavor. People commonly use specialized popover pans with straight-walled sides to help create the perfect shape, but muffin tins also work.
Popovers are ideal for a snack, dessert, or light breakfast, especially when topped with fruits and whipped cream. For breakfast, you may try butter and jam instead.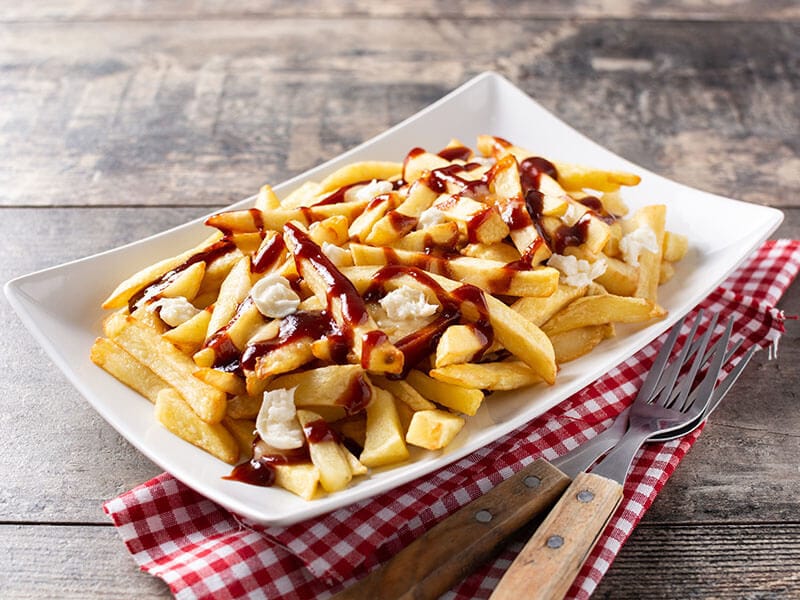 If there's anything you need to know about Canadians, it's that they are very serious about maple syrup, Tim Hortons' donuts, and Poutine. In case you don't know, Poutine is a very popular Canadian dish that consists of french fries, cheese, and a good dose of gravy.
The iconic fries variety was first created in the State of Quebec showcasing French influence in its recipe when it first appeared in the 1950s. However, it has become so popular that the whole nation of Canada decided to name the dish their national food.
This mouthwatering Poutine combines twice-fried fries, savory brown gravy made with chicken or beef, and chunks of melting French cheese curds.
The flavors meld together, creating a rich, comforting meal reminiscent of mashed potatoes elevated by cheese and buttery fries. Although not widely popular among Americans, Poutine is a culinary experience you shouldn't miss.
This simple poutine recipe will make you feel closer to the maple leaf country.
Cheese
Savor the rich and creamy world of cheeses that begin with "P", such as Parmesan and Provolone, and indulge in their velvety goodness.
47. Parmesan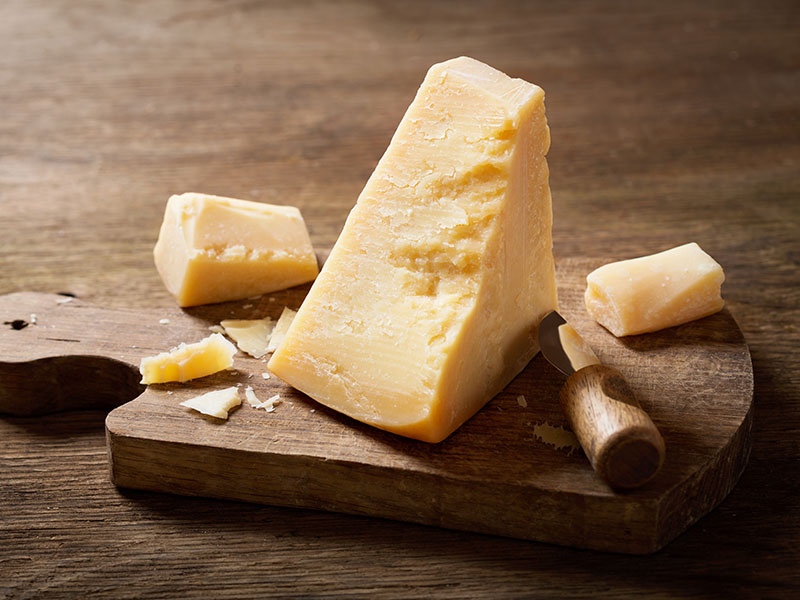 Parmesan is a renowned Italian hard cheese known for its gritty, almost bubbly texture. People produce it from cow's milk for a rich, creamy taste with fruity undertones.
Typically, the authentic and more expensive version, Parmigiano Reggiano, is produced solely in Parma and Reggio Emilia. On the other hand, more affordable Parmesan follows the same method but can be made anywhere.
Packed with vitamins A, calcium, and potassium (4), Parmesan is perfect for grating over pasta, topping crackers, enhancing soups and casseroles, etc.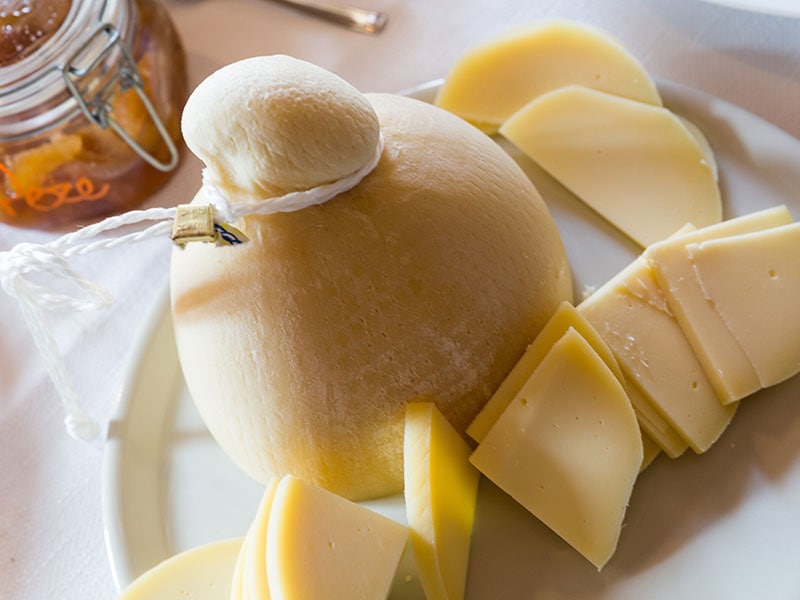 Sometimes, a simple cheese sandwich is good enough to start your day. And what would happen if you add a slice or two of provolone cheese?
Hails from Italy and offers a smooth, provolone cheese offers a mild flavor with smoky undertones. It's a semi-hard cheese made from stretched or pulled curd, and its name comes from Povola, a soft, elastic cheese often found in a pear-like shape.
You'll find two main types: provolone dolce, sweet and aged briefly, and provolone piccante, a sharper cheese aged for over four months. Known for its excellent melting quality, provolone is ideal for grilled cheese sandwiches and can also go on pasta, desserts, and salads.
49. Paneer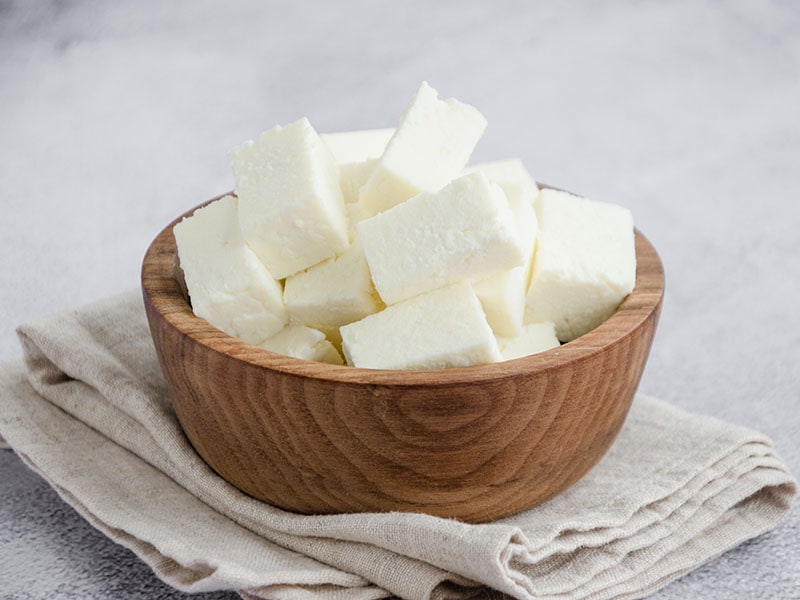 The soft cheese made from curdled milk using acidic ingredients like yogurt, lemon juice, or vinegar is usually known as paneer. People typically use either buffalo or cow milk to produce the cheese. Commonly, paneer can hold its shape when heated, unlike most other cheeses.
As for the flavor, the mild and milky taste is similar to ricotta or cottage cheese, giving it a unique charm. Paneer is popular in South Asian cuisine, especially Indian dishes. You'll find it in various dishes, from main courses to snacks, such as paneer tikka masala, paneer pulao, or saag paneer.
50. Pecorino Romano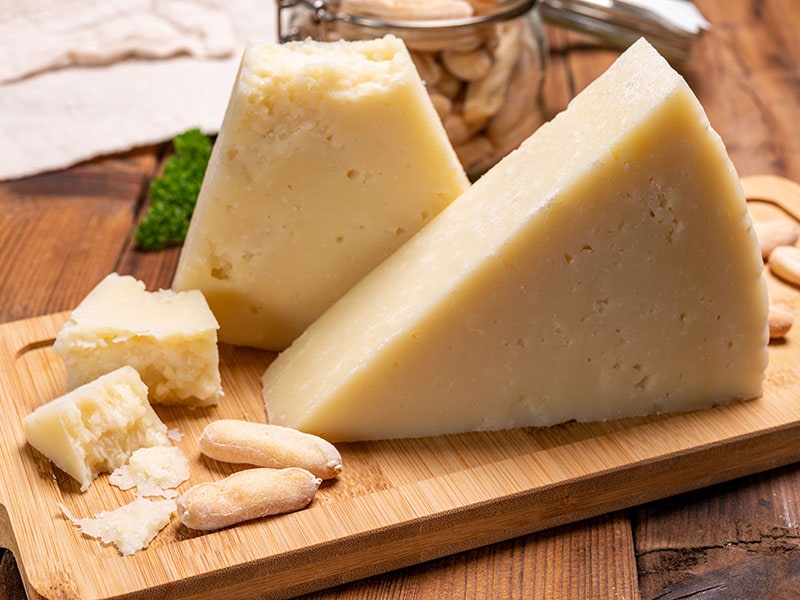 Pecorino Romano is a hard Italian cheese made from sheep's milk, possessing a rich and salty flavor with grassy aromas alongside a spicy undertone. Ideal as a substitute for Parmesan, Pecorino is perfect for grating because of its firm texture.
Beloved for its use in pasta dishes, Pecorino Romano is also a reliable source of minerals like calcium and potassium. Not to be outdone, other popular Pecorino cheeses include Pecorino Sardo from Sardinia and Pecorino Toscano from Tuscany.
Desserts
Delight your sweet tooth with delectable "P" desserts, from Pecan Pie to Panna Cotta, and indulge in sugary bliss.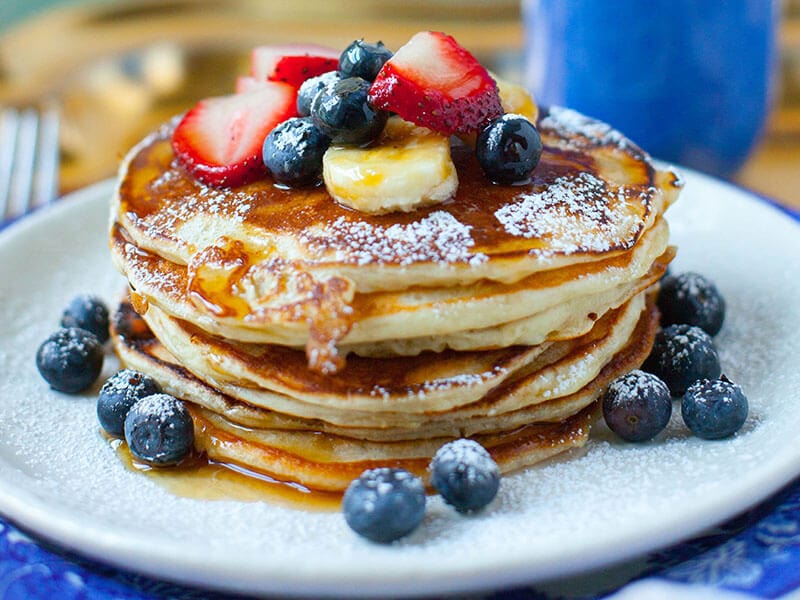 It's amazing how the combination of just flour and eggs can create such a legendary dish.
Pancakes are undoubtedly a favorite dish enjoyed worldwide, adored for their versatility and customizability. In America, these breakfast staples are thick, flat cakes made from a batter containing all-purpose flour, eggs, milk, butter, and baking powder.
Toppings can range from maple syrup and butter to breakfast meats (ham or bacon), peanut butter, fresh fruits, honey, jam, or whipped cream. On the other hand, English pancakes are thin and similar to French crêpes, without a leavening agent.
You can make your fluffy pancake now.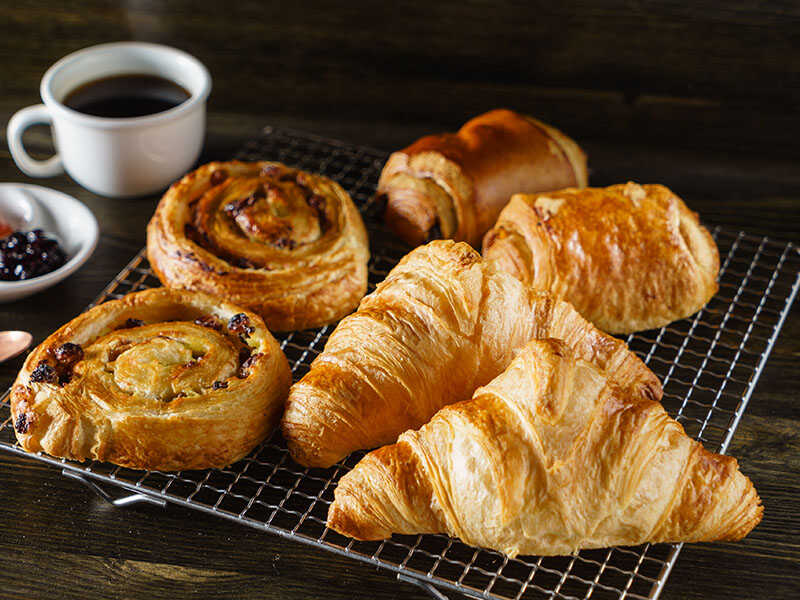 In some countries, people prefer to have pastries for breakfast. They are a good source of carbohydrates and protein, giving you a boost of energy for the rest of your day.
Pastries are versatile baked goods made from dough, water, shortening (like butter and fat), flavorings, and sometimes baking powder. Due to their high fat content, their flaky or crumbly texture sets them apart from bread.
Not only that, but pastry in its form can also be made with various ingredients, thus you will never get bored of just one recipe. You can find many popular pastries such as croissants, baklavas, empanadas, tarts, and pies.
Pastries can feature sweet fillings like fruits and jam or savory options like meat and cheese, perfect for breakfast, snacks, desserts, or appetizers. Some pastry doughs you should know include phyllo, choux, flaky, puff, and shortcrust.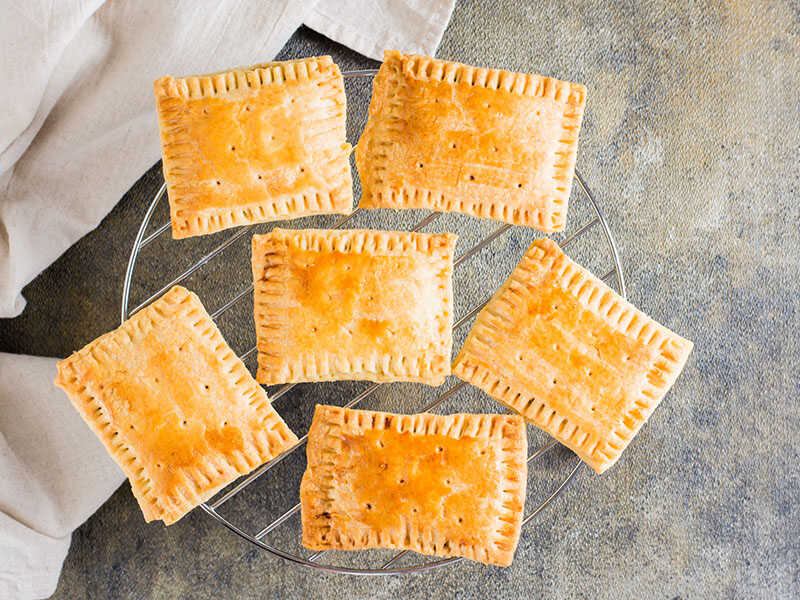 Pop-Tarts are toaster pastries made by Kellogg's, a large American food company. They come in pairs of thin, rectangular pieces with a sweet filling. Available in a variety of colors and flavors, you can have them straight from the package.
Alternatively, toasting them for 30 seconds is recommended for a better experience. Since their introduction in 1964, these quick breakfast treats have been a go-to for busy American families. However, they face partial bans in some EU countries due to controversial food dyes.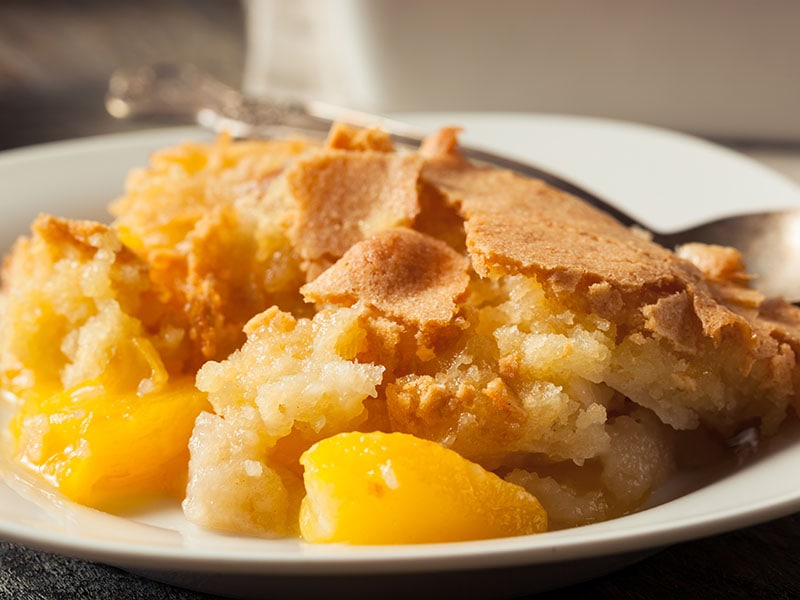 Peach cobbler is a timeless Southern dessert that gained popularity during the mid-19th century and has strong ties to American westward expansion. This classic dish is one of the easiest desserts to prepare when it combines the sweetness of juicy peaches with the crunch of biscuits.
Among the various cobbler varieties, the most popular is a baked dish featuring a fruit filling at its center, surrounded by a thick biscuit dough crust. Unlike pies, the top crust of a cobbler is rough and "cobbled," which inspired its name.
Some regional variants even have a bottom crust. Commonly, the ideal companion for a peach cobbler is a scoop of ice cream, and other popular cobbler variations feature blueberries, apples, or blackberries.
A simple peach cobbler dessert dish after dinner is perfect for you.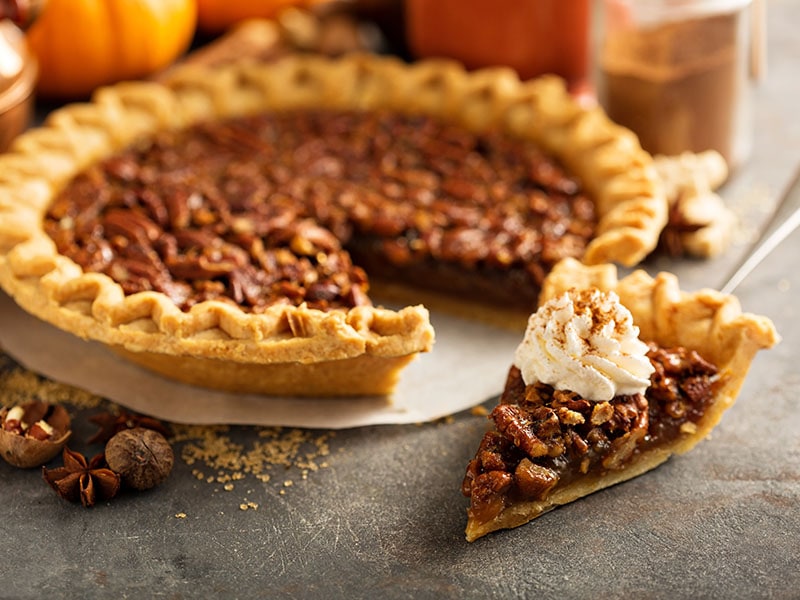 Pecan pie has a long history in the US. Pecan, the main ingredient of this dessert, can be found alongside the Mississippi River. According to archeologists, pecans had been used by Native Americans thousands of years ago as a food source.
As for the pie, some people believed French settlers invented it after they arrived in North America. The earliest mention of pecan pie was in a cookbook in the 1870s.
Pecan pie is a much-loved dessert during Thanksgiving in America. This sweet, crunchy, and nutty treat is made from eggs, butter, sugar, and pecan nuts, with extra sweetness from ingredients like corn syrup, brown sugar, or maple syrup.
You can enjoy it with vanilla ice cream, whipped cream, or hard sauce. Some popular variants include chocolate pecan pie, butterscotch, maple, and sawdust pie.
This recipe will show you how to make a simple pecan pie.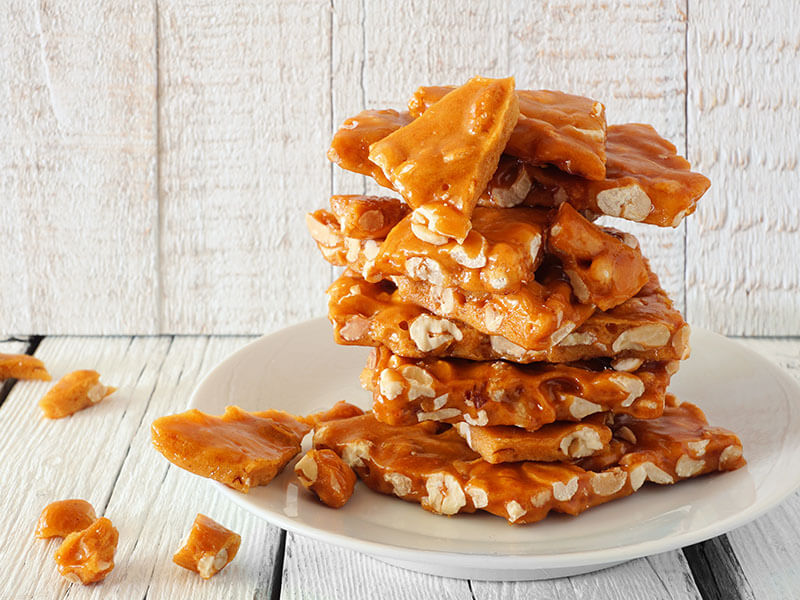 Brittle is a type of dessert that consists of hard candy (usually melted down sugar) and a variety of nuts. The peanut variation is, of course, filled with peanuts.
This delightful hard sugar candy combines the sweetness of toffee with the satisfying crunch of roasted peanuts. The treat has an interesting origin story, with one legend suggesting it was accidentally created by a woman making taffy in late 19th-century America.
However, it might actually have been brought to the country by Irish immigrants. When properly stored in an airtight container, homemade peanut brittle lasts 6-8 weeks. Just be careful to store it within the cracking temperature, or it might turn chewy!
Many countries have their version of the Brittle, including "Pasteli" in Greece, "Huasheng Tang" in China, and "Keo Lac" in Vietnam. Peanut Brittle is usually served alongside tea to balance out the sweetness.
You can make a crunchy yet tasty peanut brittle with this video.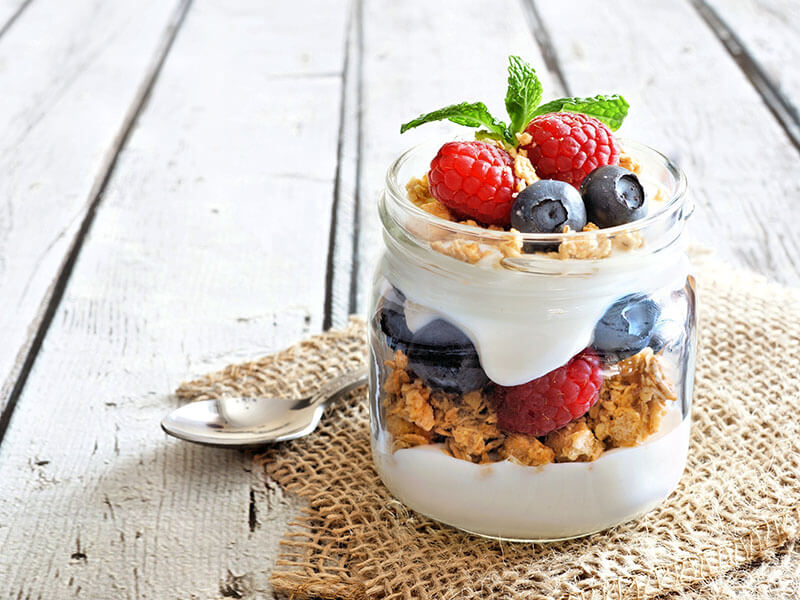 Meaning "perfect" in English, this popular treat has already spread around the world.
Parfait has up to two popular versions. The original French dish features a delightful blend of boiled cream, sugar, eggs, and sugar syrup, resulting in a texture similar to yogurt or ice cream after being frozen. Normally, people serve this version in slices on a plate.
Meanwhile, the English adaptation is all about layering whipped cream, ice cream, fruits, and sometimes nuts or mousse beautifully in a tall glass. In America, you might encounter either style, and both promise to be delicious!
A sweet, creamy, and cold glass of parfait to help you get over the summer.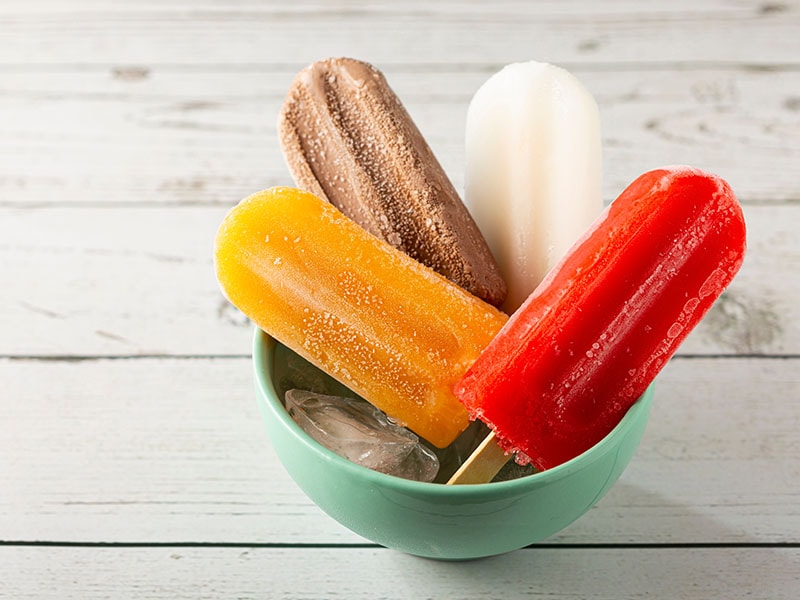 Popsicle is a very popular dessert brand in the US, to the point where even another similar treat from another brand will still be called popsicle. This is a good heat reliever during a sudden heatwave or long summer period.
The treat is also known as ice pop, a refreshing treat made from a mix of water, juices, fruit, and milk, all frozen on a stick. The stick acts as a convenient handle, making it easy to enjoy your popsicle without a mess.
Not only a sensation within continental America, but frozen desserts like this are also very popular in other parts of the world. With a wide range of flavors, like rose, blueberry, orange mint, pineapple, and coconut, there's a popsicle to satisfy your taste buds.
5 ways to make popsicles to cool you down in the summer.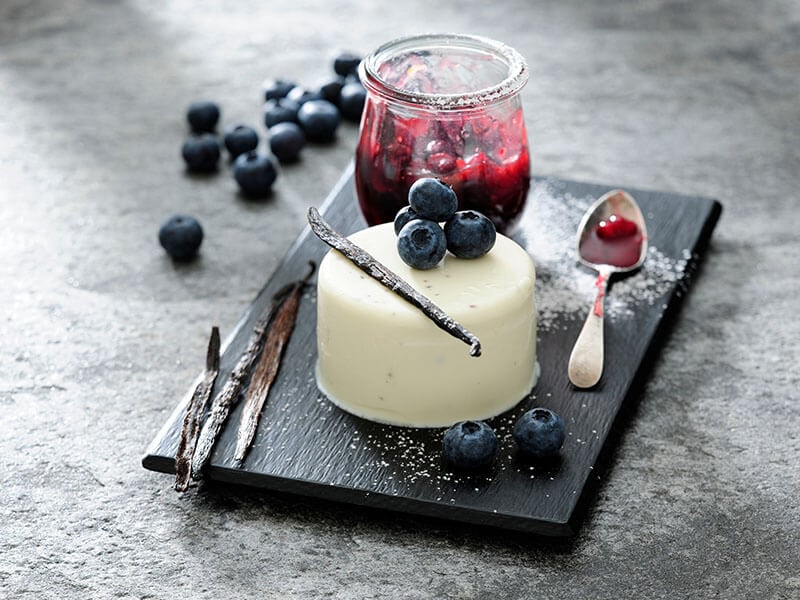 Despite not being called Panna Cotta until the 1960s, this dessert has been on the table of many Italians for the past 100 years. Panna Cotta is a classic Italian dessert with sweetened cream, thickened with gelatin, and molded into a lovely mound or semi-spherical shape.
Ideally, you should refrigerate the mixture until it has a jelly-like texture. Then, you can infuse this silky, smooth dessert with enticing flavors like coffee or vanilla or take it to the next level when accompanied by a fruity berry coulis or a rich caramel, chocolate, or liqueur sauce.
A good silky smooth Panna Cotta to wash down all that dinner.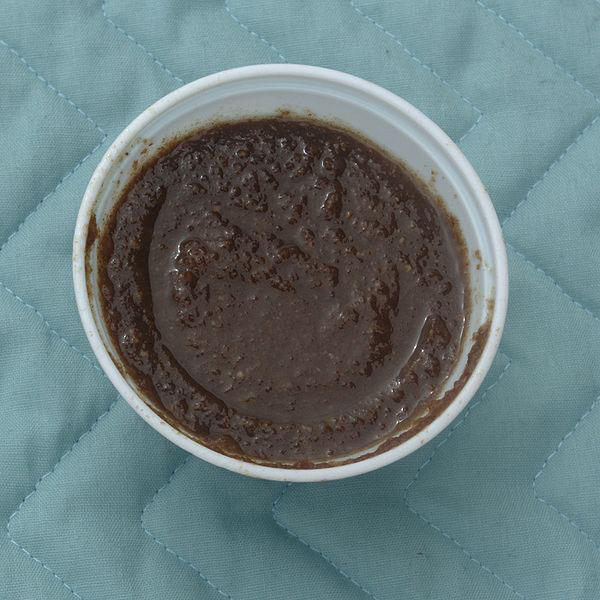 Although it has various meanings, Panocha is best known as a pudding enjoyed in New Mexico and southern Colorado. This Mexican-influenced dessert combines panocha flour (sprouted wheat), butter, cane sugar, and spices.
The sprouting process enhances the nutrients in the grains, making Panocha flour and puddings more nutritious than others. This delicious pudding is particularly popular during Lent with a sweet taste and dark appearance.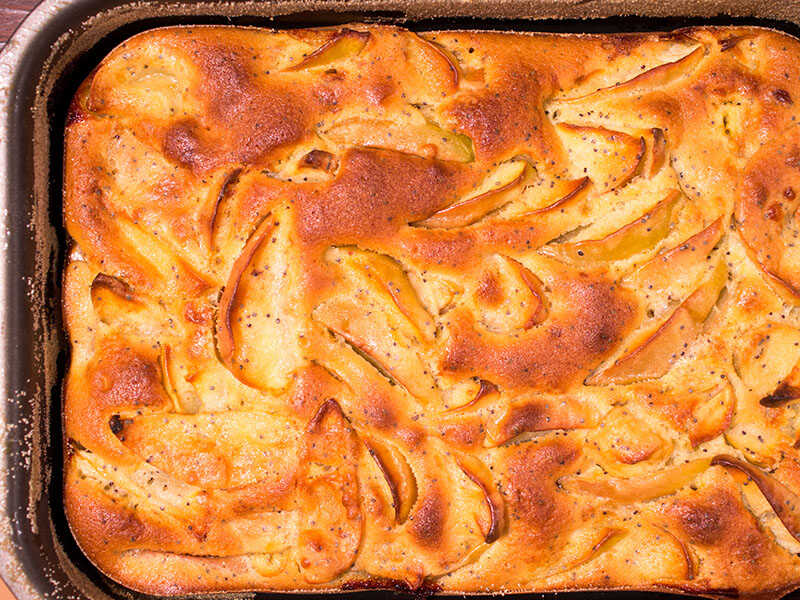 Pandowdy is a tasty American dessert with a thick crust on top and spiced fruits below. Usually, apple Pandowdy is the most loved variation, but you can also find versions with berries or peaches.
European settlers likely introduced it to America but with a twist in the recipe along the way. During baking, people often break up the crust with a knife, allowing the juices to bubble up and coat the dessert. For that, the term "downdy" may refer to this action or the dessert's messy appearance.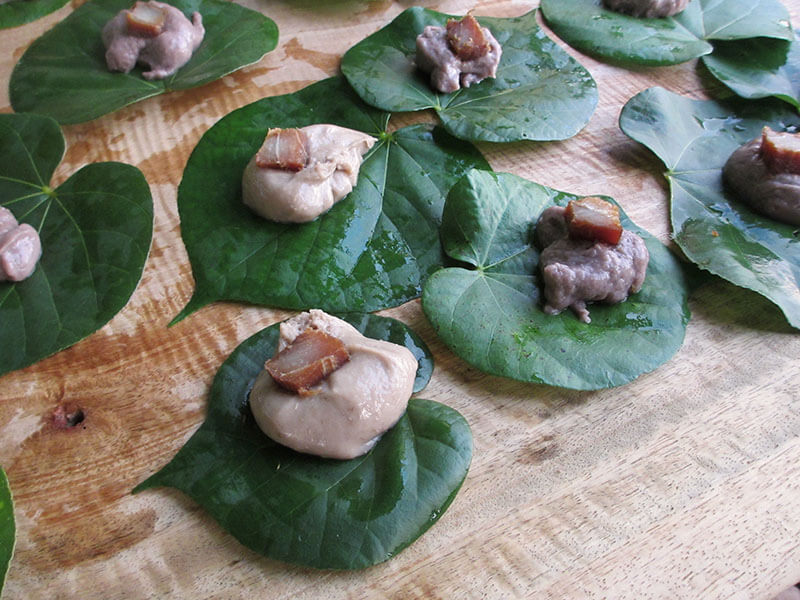 This Polynesian paste crafted from steamed taro root goes by the name Poi and boasts a signature creamy consistency. Often combined with bananas, pineapples, and coconut cream or milk, it's a delightful Samoan dessert and a staple food in Hawaii.
Poi offers a sweet taste balanced by subtle hints of sourness and tanginess. It's typically enjoyed chilled, plain, or with salt, sugar, or soy sauce. Not only is Poi low in fat, but it's also rich in vitamins, enzymes, and minerals (5).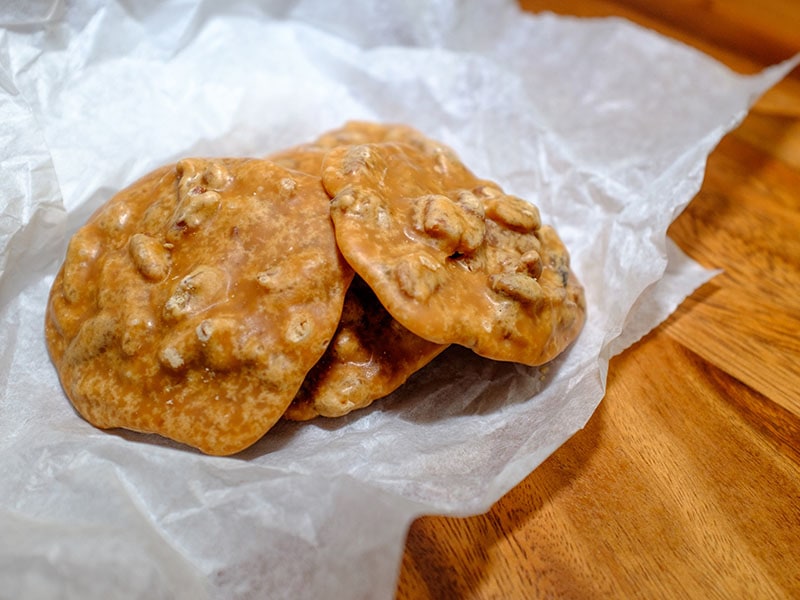 Explore a nutty confection that has a flavor similar to caramelized nuts. Praline's main ingredients are usually nuts (almonds, hazelnuts, or pecans), sugar, and sometimes cream.
You can enjoy it in two main varieties: the firm, almond-based French (or European) Praline and the soft, fudge-like American version with cream. Remember that chocolate Praline, known as Belgian chocolates or Belgian chocolate fondants, is a different treat with chocolate shells filled with ground nuts.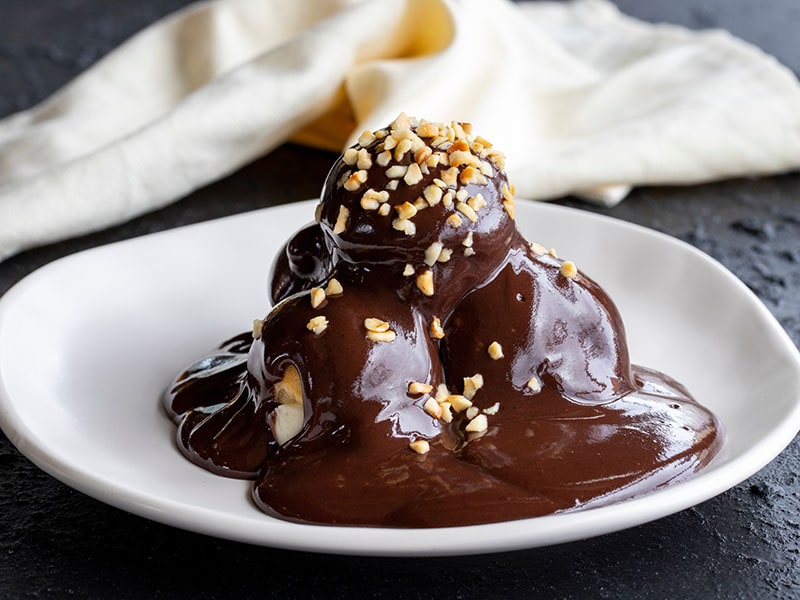 Profiteroles, known as cream puffs or chou à la crème, are delightful little hollow choux pastry balls. Originating from France and Italy, they can have sweet delights like whipped cream, ice cream, custard, or pastry cream in the middle.
Pureed meats and cheese make great fillings if you prefer savory options. Once filled, they're usually frozen and garnished with chocolate sauce, caramel glaze, or fruits. The crispy shell of a Profiterole adds a satisfying crunch to every bite.
65. Pudding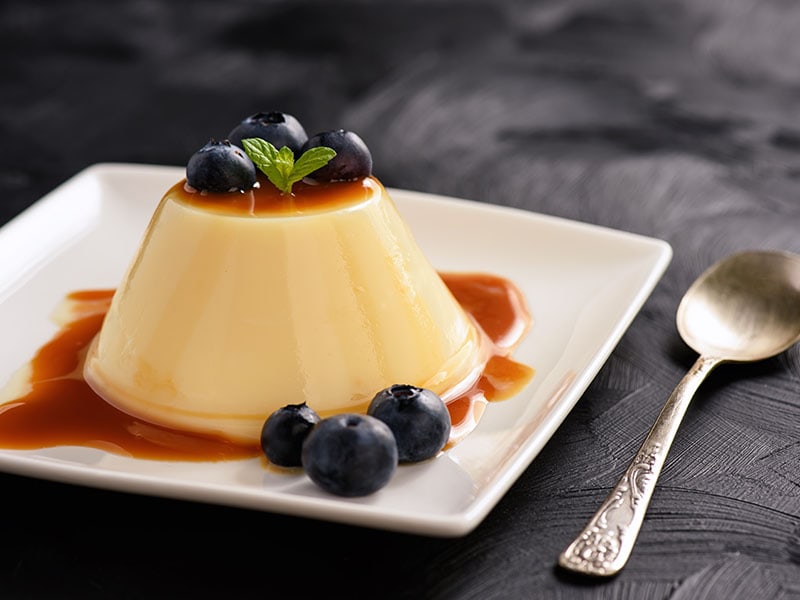 Pudding is a versatile food category with different meanings in America and England. In England, it's a savory dish made with flour that requires boiling or steaming in a dish or even an animal intestine.
Yorkshire pudding and steak and kidney pudding are popular examples, with black pudding being a blood sausage with a pudding-like texture. British puddings also refer to desserts, like Christmas pudding.
Meanwhile, in America, puddings are exclusively desserts, characterized by a sweet, custard-like dish with a thick, spongy texture, using eggs, cornstarch, tapioca, or similar ingredients.
Drinks
Quench your thirst with a selection of refreshing "P" drinks that are perfect for any occasion, even when you're looking to experiment with a new drink recipe.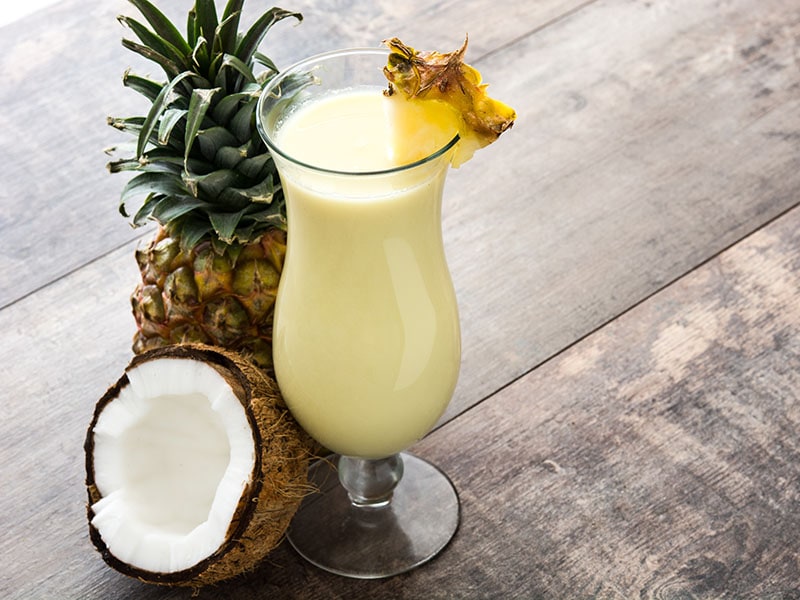 Have you ever made a drink so successful that it was declared a national drink? Well, this is what happened to Mr. Ramon Marrero, who first made this in 1954 at the Caribe Hilton. And in 1978, the drink was officially recognized by the Puerto Rican government as their official drink.
This Spanish-originated cocktail translates to "strained pineapple." It usually boasts a creamy and sweet concoction, not only delicious but also high in calories and fat.
The cocktail is a combination of pineapple juice, coconut milk, and rum. This gives the drink a little kick while still having a hint of milkiness.
Want to experience tropical freshness? Then have a glass of Pina Colada.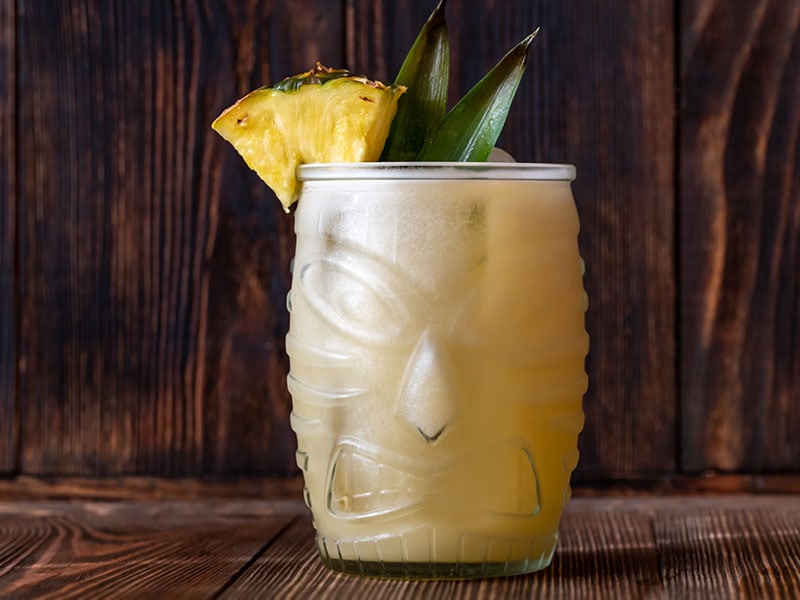 This cocktail has its origin in the British Virgin Islands, off the coast of the Caribbean. It was created by Daphne Henderson in the 1970s. The drink is a mixture of rum, pineapple, orange, and coconut cream.
This combination gives the drink a tasty taste but remains fresh, cool, and tangy. If you ever feel exhausted after work, then this drink will make you forget any sort of stress.
To make the Painkiller cocktail more potent, feel free to raise the amount of rum in the mix.
Why worry about stress when you can make a glass of Painkiller?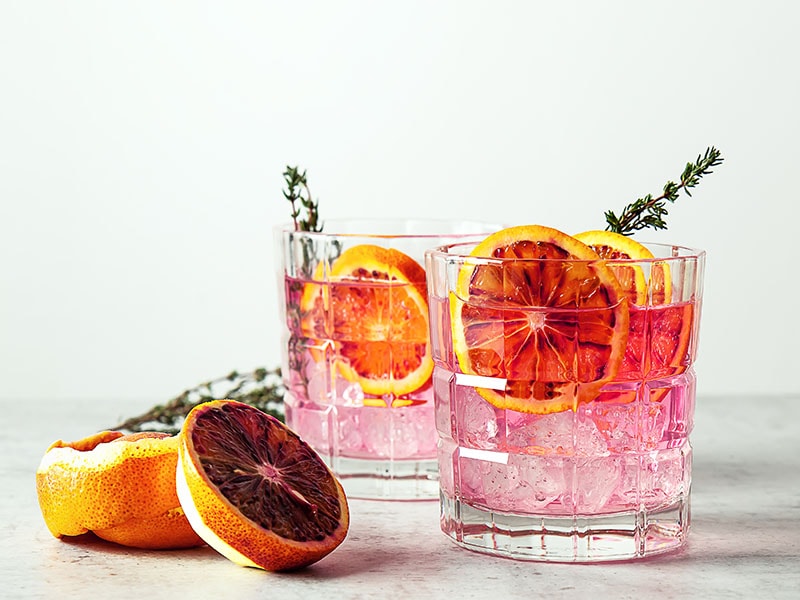 The drink is a cocktail made from a mix of gin and a Venezuelan beverage called Angostura bitters. Pink Gin first appeared in England in the 19th century, apparently a creation by a Royal Navy officer.
This cocktail is very fragrant. Anyone who tries Pink Gin will feel the spikiness from the gin, with a slight hint of bitterness of the Angostura bitters. The latter gives the cocktail its namesake color.
A good glass of Pink Gin will wash the worry away.
The Pacific Breeze could be an alternate version of Sea Breeze, created in the 1920s. Both drinks have a similar base, cranberry juice that gives the drink a reddish hue.
For Pacific Breeze, you can add any liquor of your choice (ideally vodka), alongside lime juice and lemon soda. Some variants exclude cranberry juice.
Also known as Captain Morgan Spiced Rum And Goldschlagger, Pirate's Treasure is a cocktail that only requires two ingredients, but the process of making it might be a bit difficult for beginners.
The most challenging part of this drink is to pour the drink of your choice underneath the rum layer. When you drink it, you will feel a pleasant sensation like finding a treasure hidden underneath the sand.
A simple tutorial that will show you how to make a Pirate's Treasure cocktail.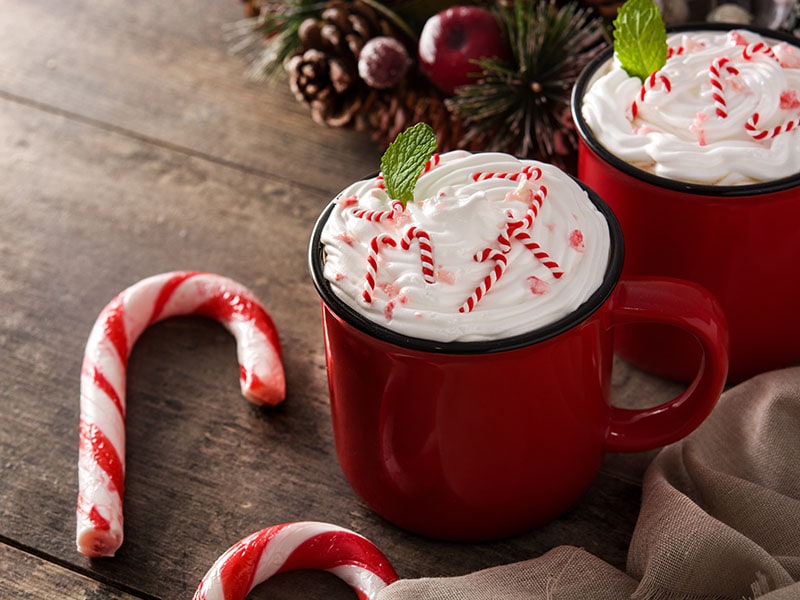 Peppermint Mocha is a wonderful Christmas drink. While it's unclear who created this drink, it is made popular by Starbucks, thanks to its genius marketing tactics by combining a themed product with a holiday.
Peppermint Mocha first debuted in 2002 by a team of 10 dedicated employees. The original recipe combined Caffè Mocha with peppermint candy canes to produce its distinct flavor.
Nowadays, the festive beverage consists of mocha sauce, peppermint-flavored syrup, and a whipped cream topping. For those who prefer to savor this indulgence on the go, Peppermint Mocha is also available in convenient, ready-to-drink bottled forms.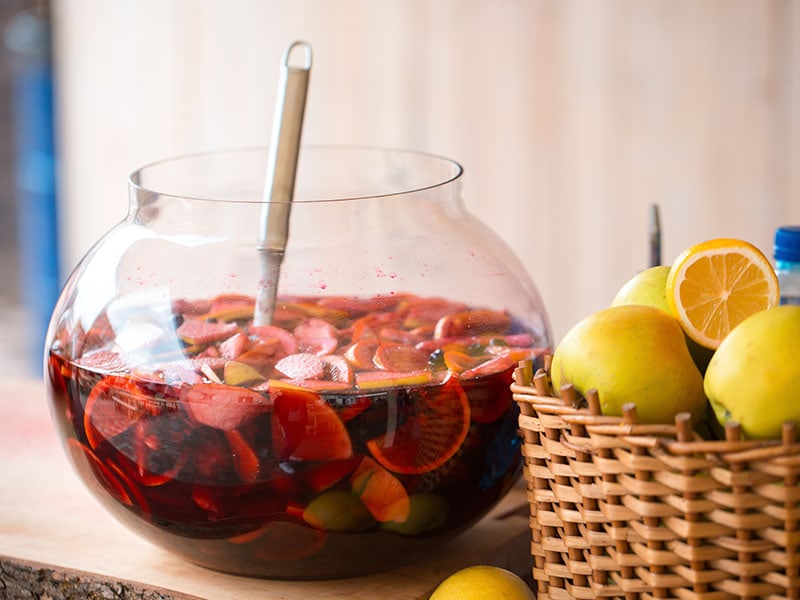 The drink was first introduced during the reign of the East Indian Company across the Indian Subcontinent in the 17th century. It eventually spread to both Europe and North America thanks to commercial trades.
Punch is considered the earliest cocktail East India Company employees created in the late 17th century. Its name likely originates from a Hindi word meaning "five," referencing the original recipe's five ingredients.
By combining alcohol, fruit juices, sweeteners, and spices, punch provides a refreshing flavor and vitamin-packed content. Popular alcoholic ingredients include spirits, rum, and brandy. You can also use fruit juices, sugar, or carbonated beverages at home.
Punch has two versions for either families with children or just adults. The family version includes juice, carbonated drinks, and sugar (or honey). For the adult version, alcohol is added (either rum or whiskey)
With a lower alcohol content than typical cocktails and non-alcoholic varieties, punch has become a global favorite for various occasions.
A crazy party punch recipe to impress your guests.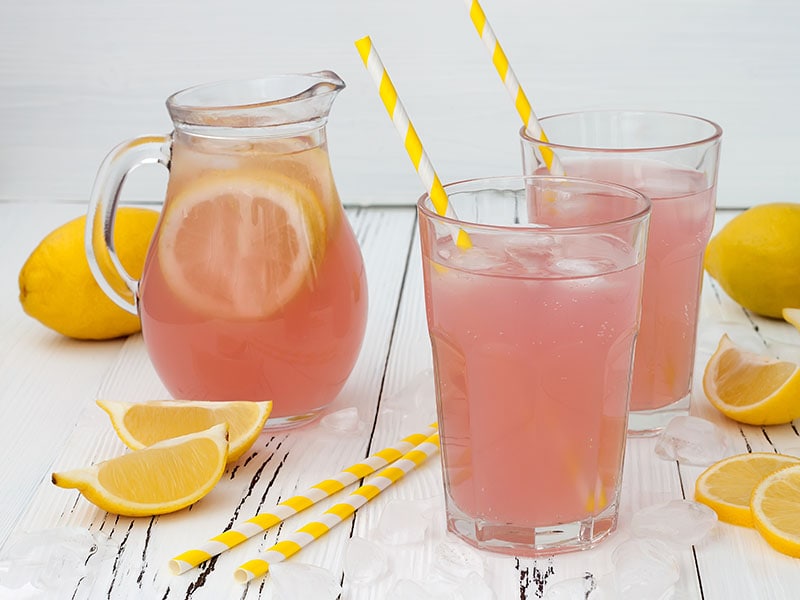 Who does not love a glass of ice-cold lemonade during a hot summer month? And you know what will make it better? Add a hint of red to the drink so that everyone can enjoy looking at it as well.
Pink lemonade was first officially crafted as a refreshing drink for circus goers in the 1910s. This eye-catching beverage owes its lovely color to popular ingredients like cranberry juice, grapefruit juice, strawberries, or grenadine.
A glass of freshly made pink lemonade is just the drink you need.
74. Pepsi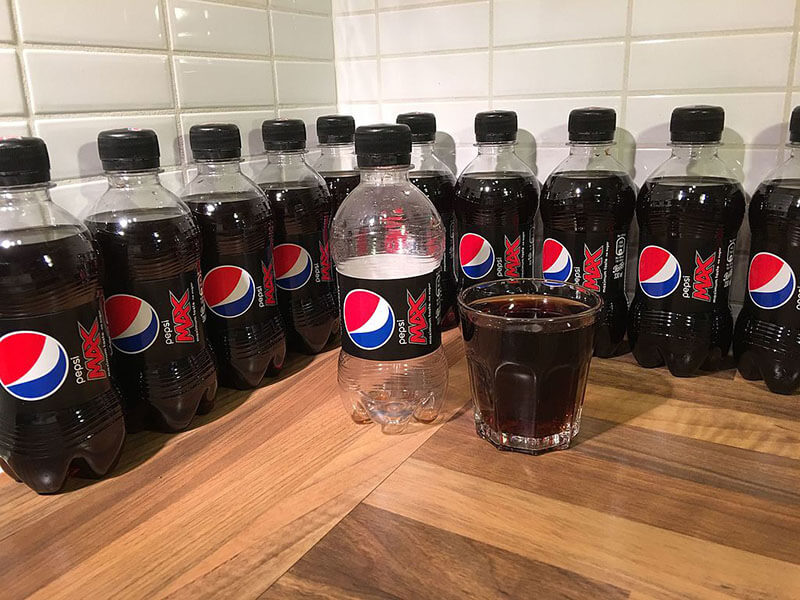 Pepsi is one of the most popular beverage brands in the entire world, alongside its rival Coca-Cola. The popular soft drink with a high sugar content has a rich history dating back to 1893. It was the first US product to land in the Soviet Union, all thanks to Soviet premier Nikita Khrushchev.
Unlike Coca-Cola, Pepsi does not keep its formula a secret. The drink's ingredients consist of carbonated water, corn syrup, citric acid, and natural flavors.
Additionally, Pepsico is the company behind this iconic beverage and is now one of North America's largest food and beverage companies.
75. Powerade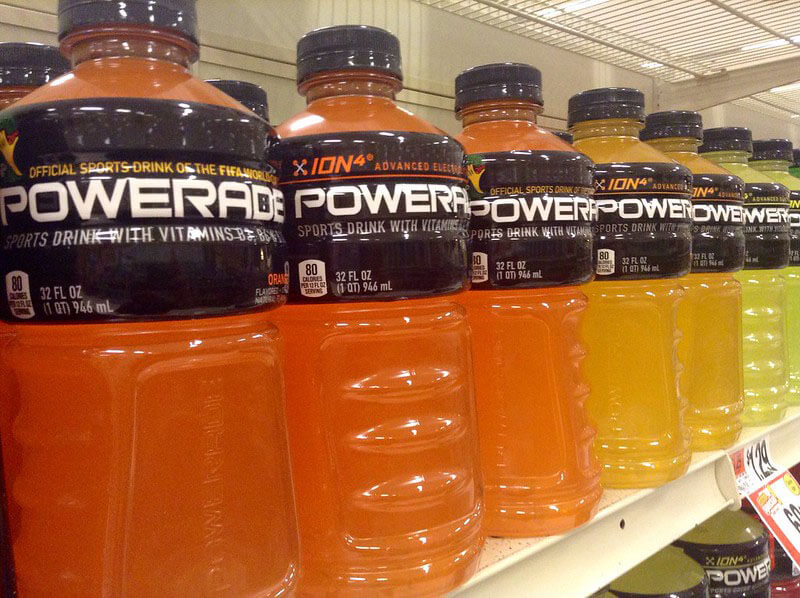 Created as a direct rival to Pepsi's Gatorade, Powerade is a brand of sports drinks from The Coca-Cola Company. Like many other types of sports drinks, Gatorade is advertised for those who have an active outdoor life.
The drink contains necessary electrolytes, vitamins, and minerals to help the body recover after strenuous exercise. But be careful not to have too much water during your workout because it can cause a lot of trouble like cramps and lethargy.
Vegetables And Herbs
For a healthy and flavorful addition to your meals, explore a variety of "P" vegetables like Parsnips, Peas, and Pimento.
76. Potatoes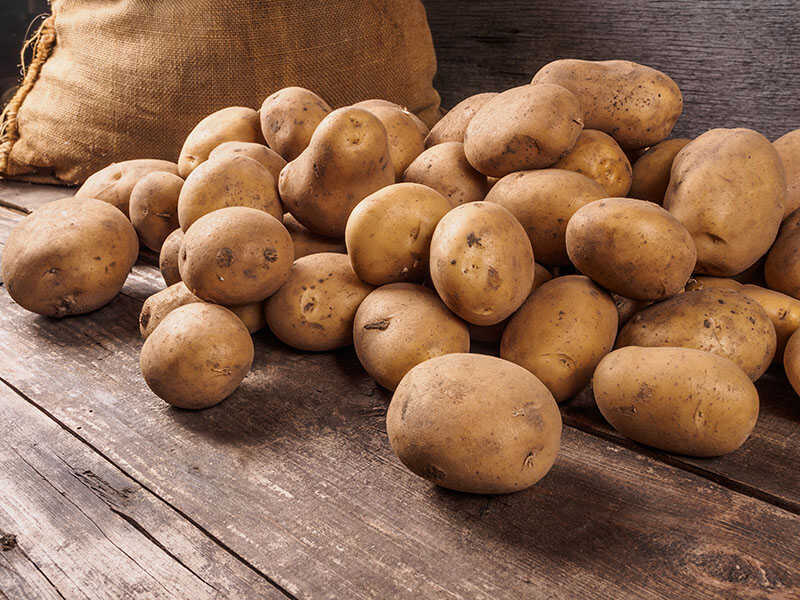 Potatoes are a root vegetable with brown skin and white flesh known for their mild, sweet flavor along with the starchy and creamy texture. Belonging to the category of starchy vegetables, they're a fantastic source of carbohydrates. As the third most important food crop globally, they're only behind rice and wheat.
People often use potatoes in pancakes, dumplings, stir-fries, soups, and gratin. Boiled, mashed, fried, or roasted, potatoes are a go-to side dish for spicy meals. The root vegetable also offers health benefits for those dealing with diabetes, indigestion, and high blood pressure.
77. Parsnip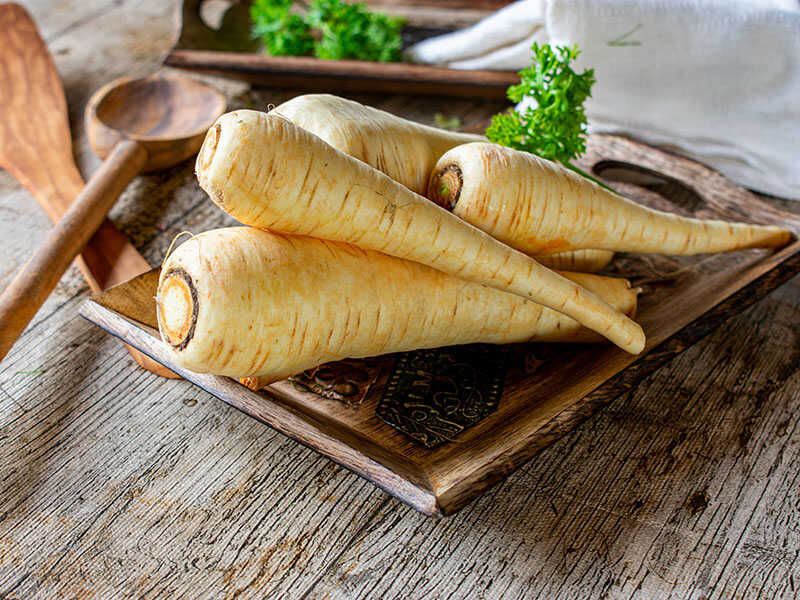 Parsnips are sweet root veggies from the same carrots and parsley family. They're low in calories but packed with vitamins, minerals, and fiber.
You can eat them raw, but they shine better when baked, roasted, boiled, or added to soups. They can pair nicely with sweet condiments, herbs, spices, veggies, and meats. A little tip: parboil them before cooking to make them less chewy.
78. Peas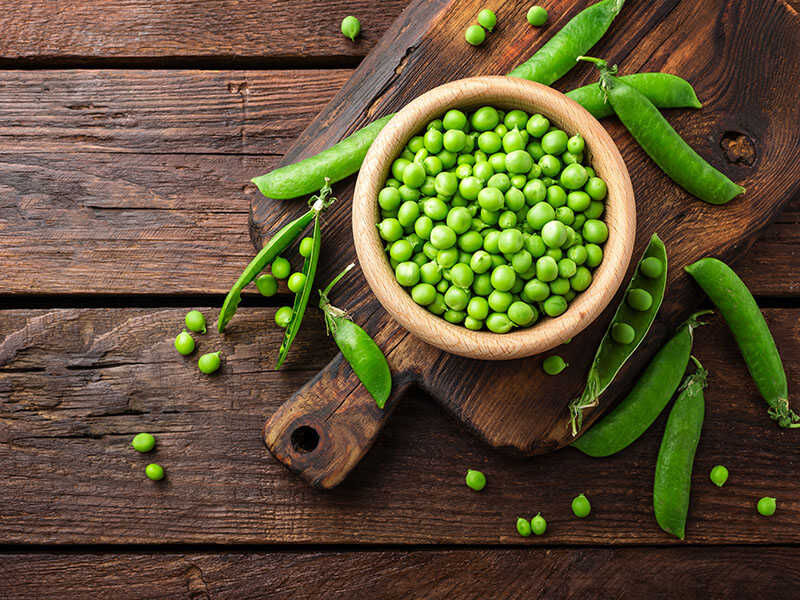 Botanically classified as fruits, peas are actually pod-shaped legumes. Despite that, the U.S. Dietary Guidelines label them as starchy vegetables. Peas are packed with zinc, antioxidants, and vitamins C and E (6).
The vegetable can help keep your skin supple and youthful. As plant-based protein champs, peas differ from beans, which come in various shapes and colors. While peas are usually green and round, beans grow in bushes, vines, and pods, not just pods like peas.
79. Pimento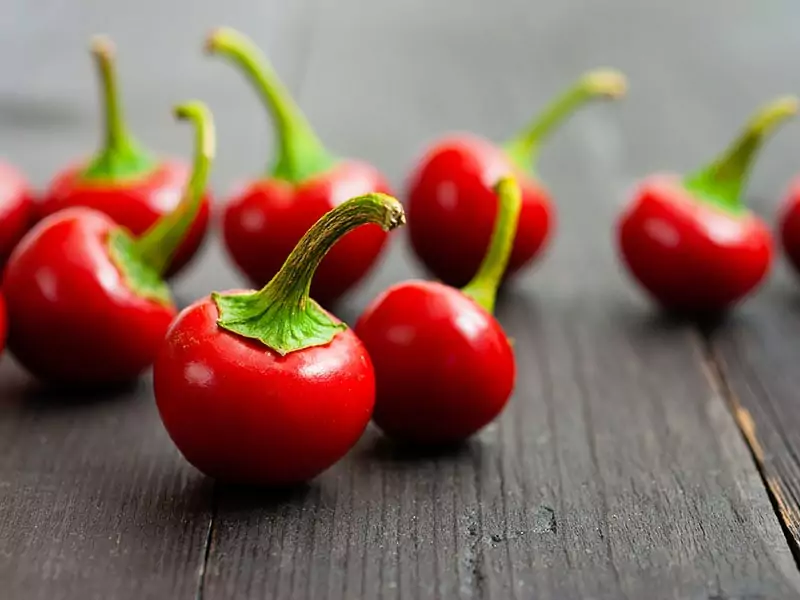 Pimento, a heart-shaped chili pepper also known as cherry pepper, is famous for its sweet flavor and mild heat. Although it's most commonly red, the chili is also available in yellow and green hues too.
Pimento is far from spicy, scoring between 100 and 500 on the Scoville scale. In the Southern United States, it's a key ingredient in Pimento cheese, a tasty spread for crackers and sandwiches. Additionally, Pimentos can be pickled or stuffed in green olives.
80. Pinto Beans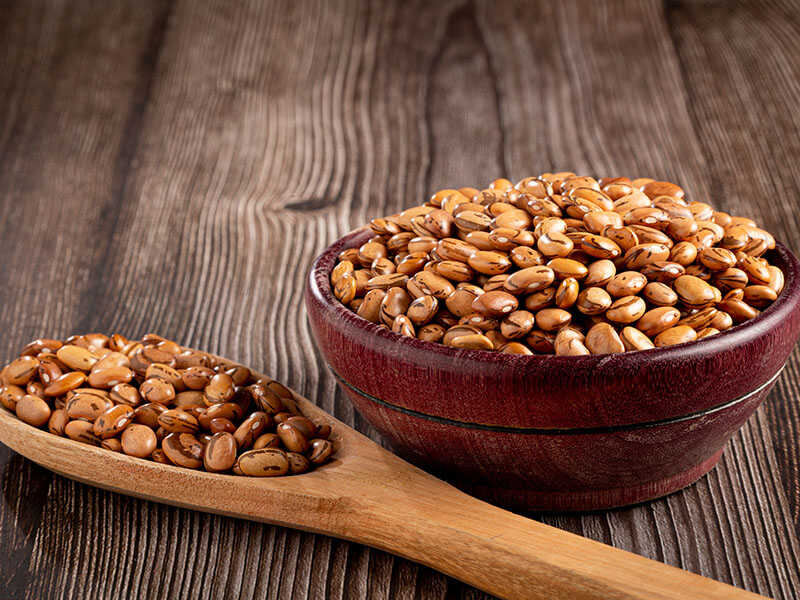 Pinto beans are a variety of the common bean (Phaseolus vulgaris), frequently used in their dried or canned form in dishes like refried beans and chili con carne. You'll spot them with different cooking methods in Brazilian, Spanish, and Mexican cuisines.
In the past, they were a winter staple in the Southern United States, providing a hearty, delicious meal option during the colder months.
81. Parsley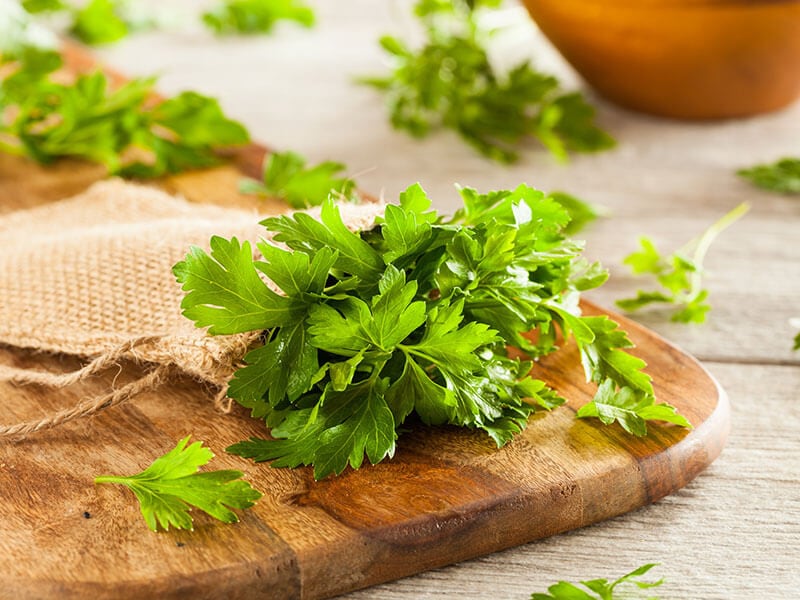 The green aromatic herb known as parsley traces its roots back to ancient Romans and Greeks. Since the Middle Ages, it has been a beloved condiment in European cuisine. Normally, fresh parsley always tastes best.
Parsley packs a peppery and earthy taste along with vitamins K and A. Plus, it also has strong anti-bacterial properties. You can use parsley in almost any dish, and while both seeds and leaves are flavorful, the seeds pack a stronger punch.
Fruits
Sweet, tangy, and refreshing "P" fruits, such as Pineapple, Passion fruit, and Plumcot, provide a delightful sensory experience.
82. Pawpaw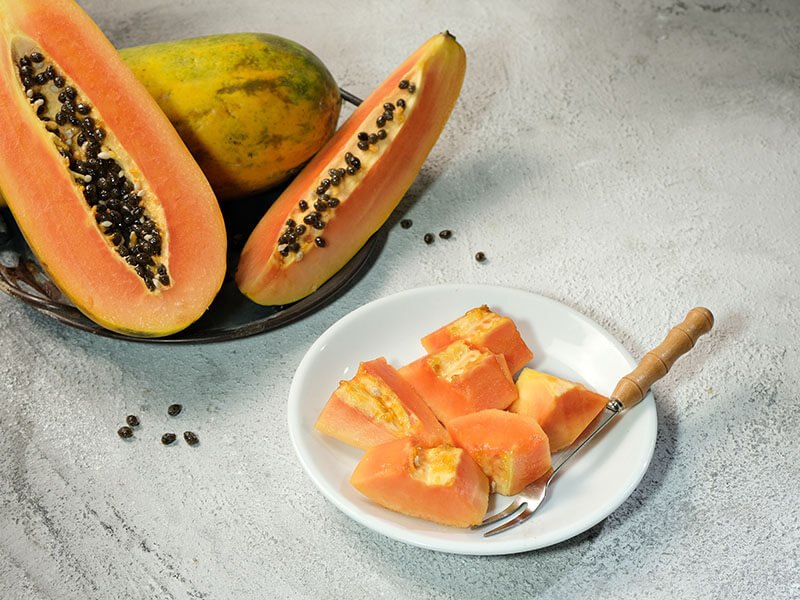 Pawpaw is native to North America with the record as the largest edible fruit in the United States (besides gourds). This tropical-tasting fruit, with hints of banana, mango, and kiwi, goes by various names like the poor man's banana, American custard apple, and Kentucky banana.
Pawpaw is a versatile ingredient, making its way into cakes, sorbets, custards, preserves, and bread. Plus, it's a healthy choice for reducing the risk of heart disease, diabetes, and cancer (7).
83. Persimmon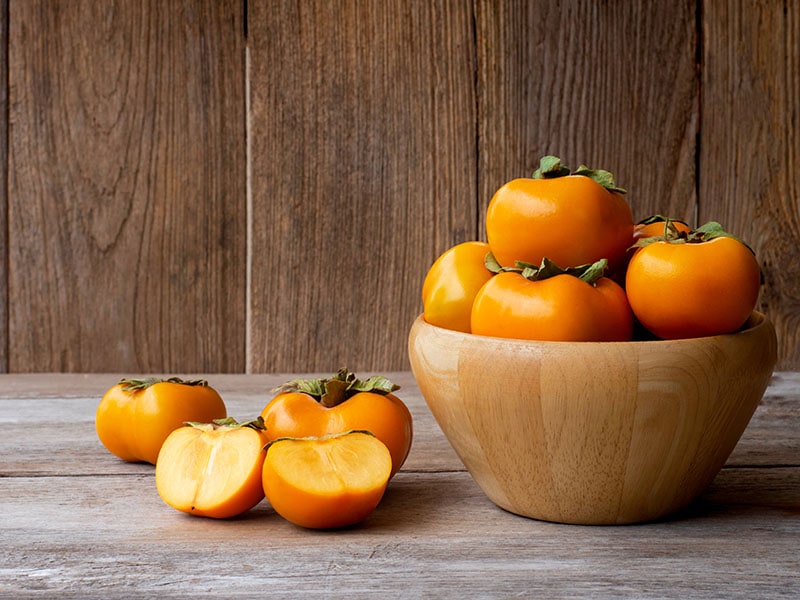 Persimmon is a sweet fruit, a good way to cleanse your taste buds after a good meal. It is also a good source of vitamins A, C, and manganese.
Persimmons are juicy fall fruits with a bright orange color and waxy skin when ripe. Their flavor profile is a mix of sweet, honey-like notes with a hint of astringency!
These fruits hail from East Asia, with China producing a whopping three-quarters of the world's supply, followed by Japan and Korea. If you're looking for a local variety, you can find a smaller variant in America, known as the American persimmon.
84. Plum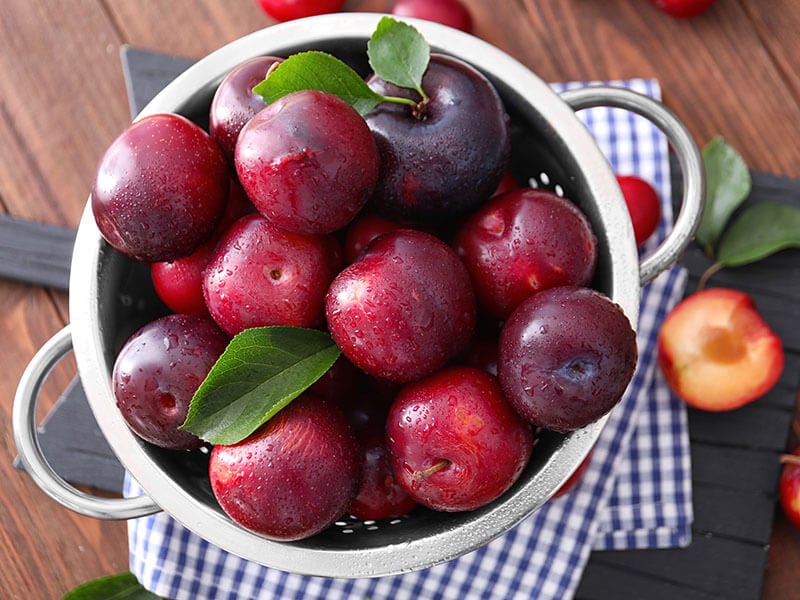 Plums are small, oval-shaped stone fruits that resemble oversized cherries. They have a smooth, thin, waxy purple skin and dense, sweet-tart yellow flesh. You can use them in smoothies, shakes, juices, wines, jams, jellies, chutneys, pies, roasted dishes, and salads.
In addition to their culinary uses, plums help treat constipation and anxiety, thanks to their rich content of calcium, potassium, and vitamins A and K. And don't forget, when dried, plums turn into delicious prunes!
85. Plumcot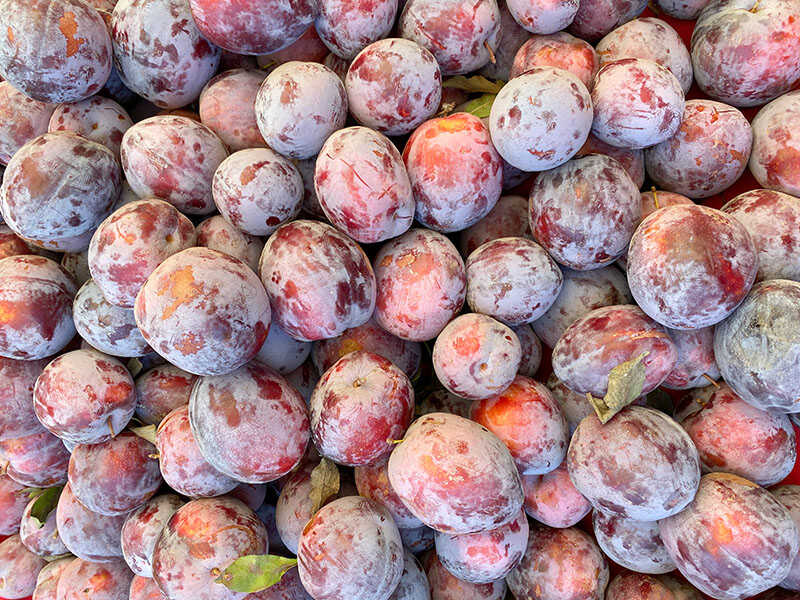 Plumcot is another delightful stone fruit like a hybrid of plum and apricot with an appearance closer to an apricot. The flavor is a tasty blend of sweet, tart, and tangy, backed by refreshing acidity.
To create delicious dishes, you can use plumcots in scones, cakes, tarts, and crisps. These juicy fruits contain vitamins C, A, and potassium, offering benefits like bone protection and improved digestion.
86. Prune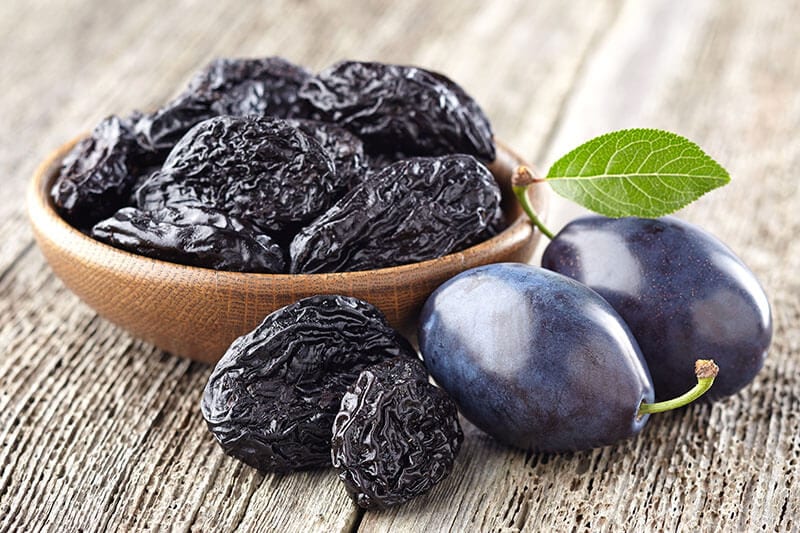 Prunes, or as some like to call them, dried plums, are the tasty result of drying out freestone plum varieties, with European plums being the preferred choice. These bite-sized, flavorful fruits come with vitamin K and antioxidants, making them great for maintaining healthy bones.
These prunes are a natural laxative that helps with bowel function. In addition, it can add a sweet touch to dishes, smoothies, baked goods, dressings, and sauces.
87. Pear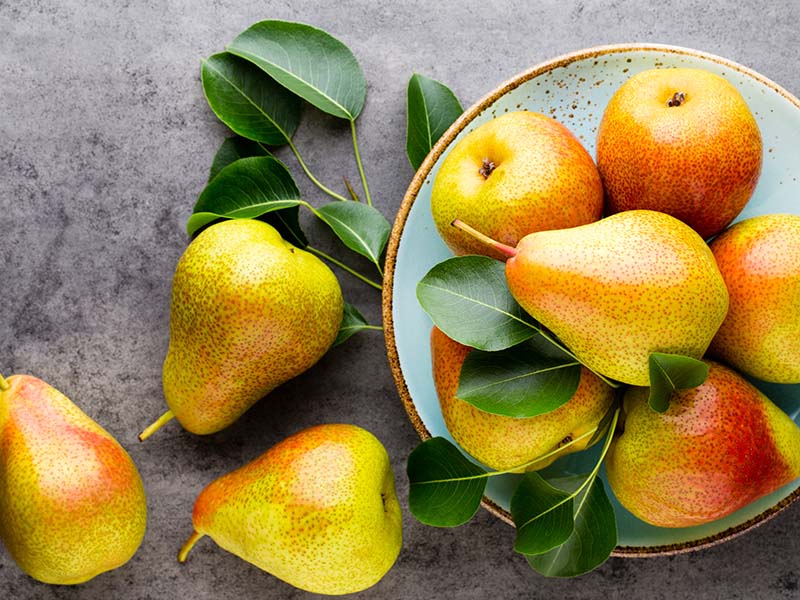 Another fruit variety to refresh your palate is pear. Aside from great flavor, pear is also filled with good nutrients and vitamins. Plus, pears are good for you, as they help improve gut health, fight inflammation, and even assist in weight loss.
These fruits are native to Europe, North Africa, and Asia. Harvested between August and October in the Northern Hemisphere, these edible fruits grow on trees and have a tangy, sweet flavor with a gritty yet juicy flesh.
There's more than one type of pear, such as Anjou, Bartlett, and Seckel pears. They're fantastic to enjoy fresh or featured in desserts and preserves.
88. Pineapple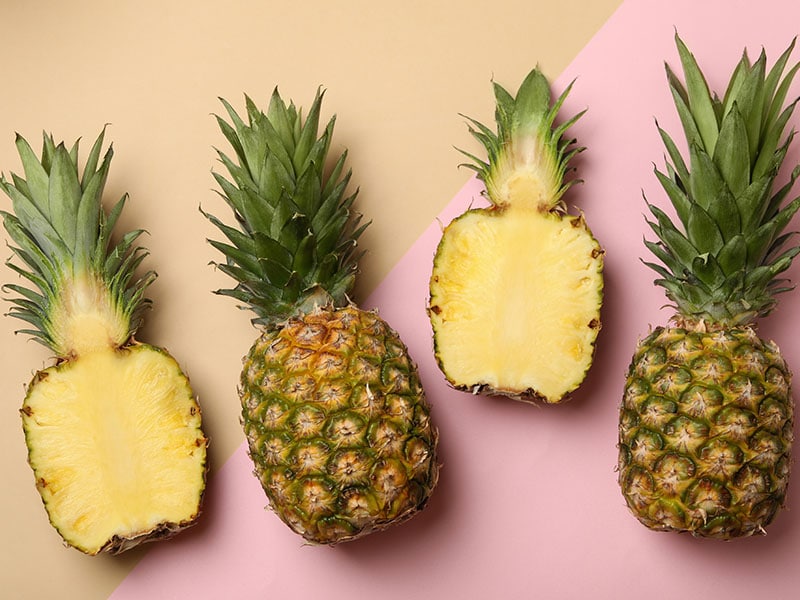 Pineapples hail from South America but are now grown in many tropical countries and in greenhouses in colder climates. Once considered a luxury fruit in the West, people around the globe can now enjoy them at a relatively low price.
Not only is it refreshing, but pineapple is also healthy. The fruit possesses many great health benefits, such as good enzymes to improve digestion, reduce cancer risks, and help your body recover after a workout.
These fruits have a sweet flavor with a hint of sourness, making them a fantastic ingredient in marinades, as their enzymes help tenderize meat. Caribbean and Southeast Asian cuisines frequently use pineapples in their cooking. Also, pineapple juice is loved as a refreshing beverage worldwide!
89. Passion fruit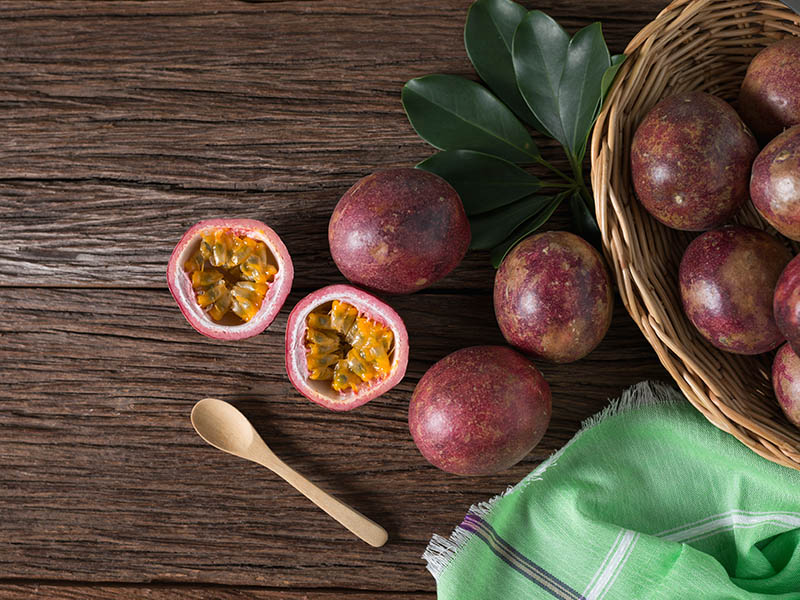 I will introduce another "P-something" fruit that might be strange as a dessert, but you will not regret it once you try it yourself.
Passion fruit is a tropical treasure with its yellow or purple colors along with alternative spellings like "passionfruit" and "passion-fruit." Originating from Brazil, Argentina, and Paraguay, its name has a unique history tied to missionaries teaching about the Passion of Jesus.
The edible part consists of jelly-like pulps and seeds, offering a flavor that ranges from tart to sweet with a citrusy touch. While you can eat it raw, passion fruit shines as beverages, ice cream, sherbet, and other sweet treats.
Nuts and Seeds
With "P" nuts and seeds like Pistachios and Pepitas, savor the perfect balance of crunch and nutrition for an energizing snack.
90. Peanut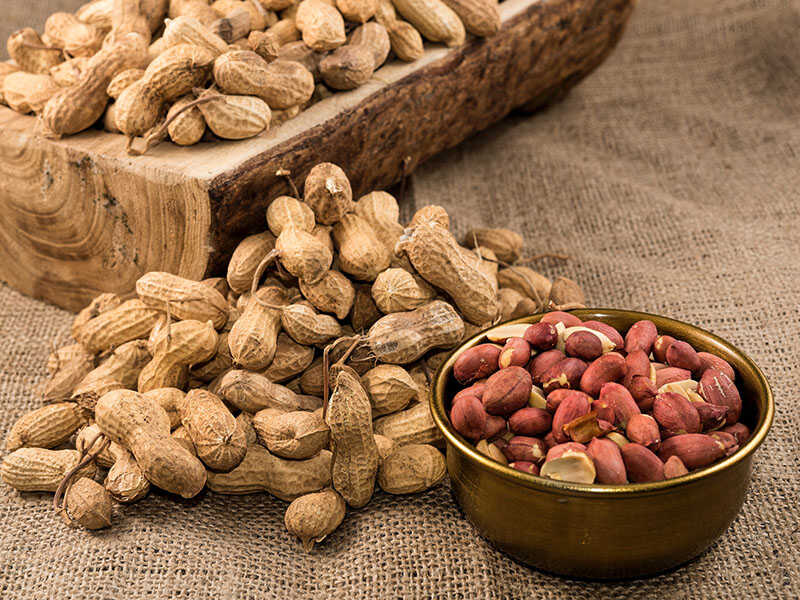 Peanuts may surprise you, as they're actually legumes, not nuts, and belong to the pea family! Hailing from South America, they're known for their toasted flavor, thanks to being dry-roasted and salted. Peanuts share similarities with almonds and hazelnuts, making them a versatile and tasty choice.
You can eat them straight from the shell or incorporate them into sweet treats like candy, savory dishes such as sauces, salads, salad dressings, and soups. Additionally, you can stir-fry or even make them into peanut butter.
91. Pepitas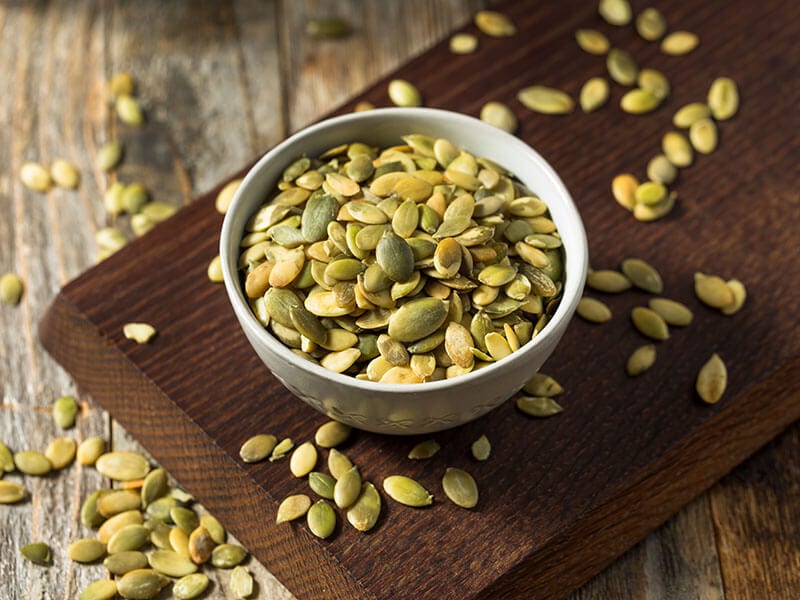 Pepitas is a popular name for pumpkin seeds in North America from the Mexican phrase "pepitas de calabaza." Unlike ordinary pumpkin seeds, pepitas come from oilseed pumpkin varieties with no-hull, thin-coated seeds.
They're a staple in Mexican cuisine and can even replace pine nuts in some recipes. These little seeds pack a nutritional punch, offering proteins, antioxidants, minerals, and healthy fats. Enjoy them as a tasty snack or add them to your favorite dishes for extra flavor and nutrition.
92. Pine Nuts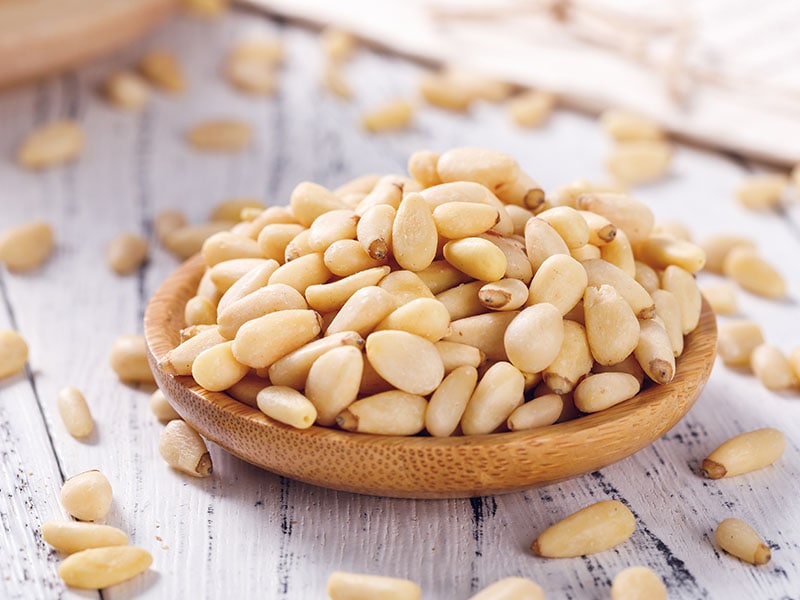 Pine nuts are edible pine tree seeds with a savory profile with a nutty, creamy flavor. These seeds have been enjoyed in Europe and Asia since the Paleolithic period. Known as "pinoli" in Italian, they're a crucial ingredient in Italian pesto sauce.
Pine nuts have gained more visibility in America thanks to the sauce's popularity since the 1990s, especially on the West Coast. They're a versatile ingredient, frequently added to meat, fish, salads, vegetable dishes, or even baked into bread.
93. Pistachios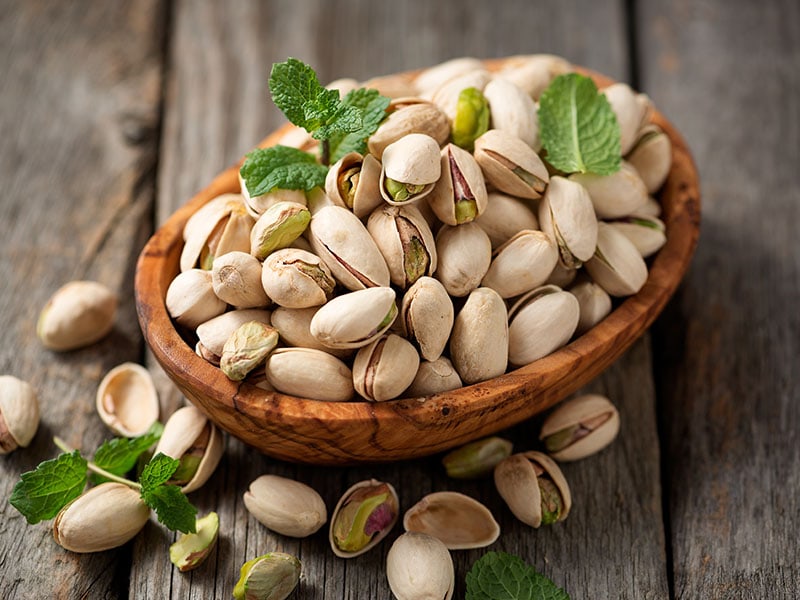 Pistachios from Central Asia are the flavorful seeds of pistachio trees, a native desert tree. With a sweet and nutty taste, they're quite similar to cashews. These little gems are perfect for raw consumption or used to enhance the flavor of various dishes.
Not only are they cholesterol-free, but they're also packed with antioxidants, fiber, healthy fats, and protein. America, Iran, and Turkey lead the way in pistachio exports, ensuring you all get to savor their delicious benefits.
Other
Embrace the eclectic world of "P" dishes that defy categorization – from Pasta and Pesto to Poached Eggs and Porridge, and uncover the unexpected flavors and textures that await.
94. Pasta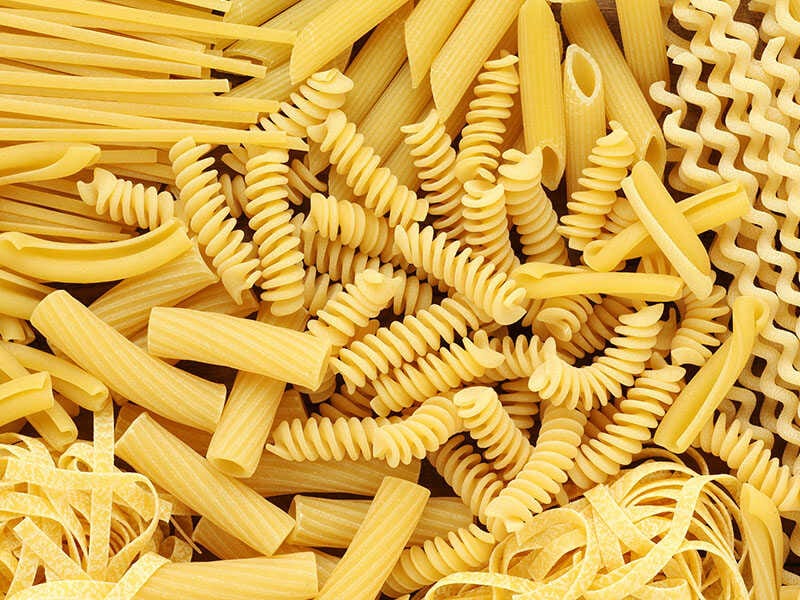 As an iconic Italian dish, pasta is usually crafted from durum wheat and comes in over 300 shapes, including popular favorites like spaghetti, fettuccine, macaroni, and angel hair. With less salt than many noodles, it's a versatile canvas for a medley of flavors.
The simple combination of pasta with sauces, such as tomato, white, or garlic and herbs, can be better by adding ingredients like cheese, nuts, meat, olive oil, or vegetables for extra nutrition.
95. Penne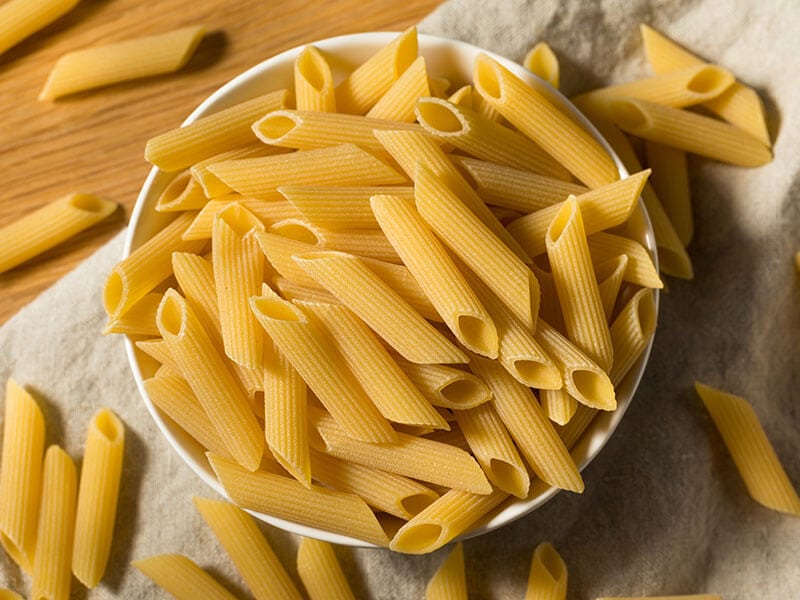 Penne is a widely adored pasta shape that resembles short, wide tubes with angled edges. Invented in 1865, its name derives from the Italian word "penna," meaning quill, which alludes to its quill-like appearance.
The penne's ridged surface is excellent for holding onto sauces, making it a popular choice for serving with thick, hearty sauces like ragu. In addition, you can pair it with other delicious options like pesto, marinara, and arrabbiata.
96. Pinole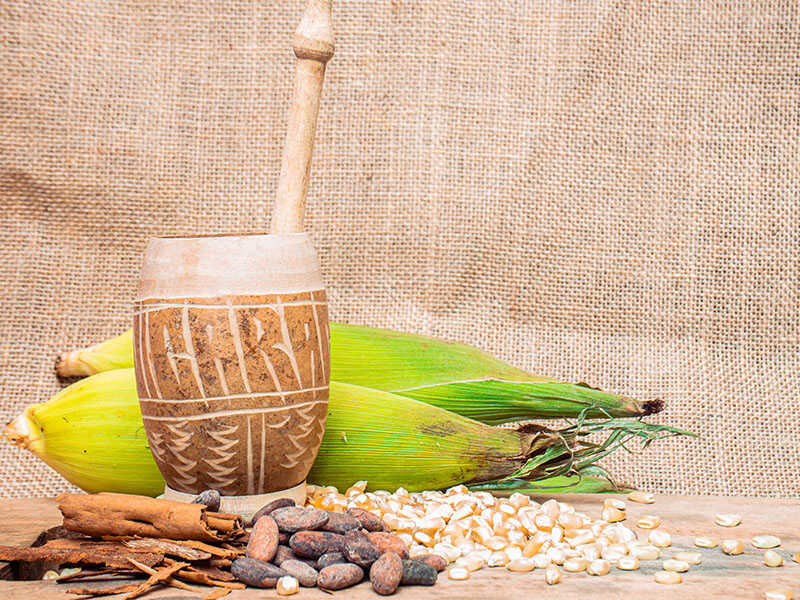 This cherished condiment in Latin America, particularly in Mexican cuisine, goes by the name Pinole. It is a blend of roasted cornmeal (typically from blue corn), cocoa, agave, spices, and water.
The name comes from the Nahuatl word for cornmeal, with its sweet and smoky flavor. You can enjoy it as porridge, sip it as a beverage, or bake with it as all-purpose flour. Athletes appreciate Pinole for its energy-boosting and antioxidant-rich properties.
97. Pesto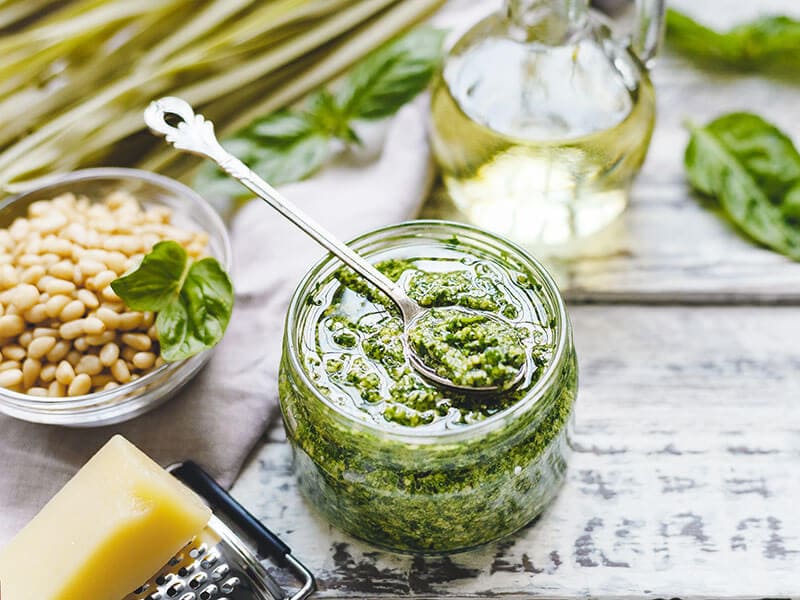 The vibrant Italian pesto gets its bright green color and robust flavor from crushed basil leaves, garlic, pine nuts, hard cheese (usually Parmesan), and olive oil.
With a slightly chunky texture, it's a favorite for dressing pasta dishes, blending with tomato sauce, or accompanying potato gnocchi and minestrone. Although pesto is higher in fat content than most pasta sauces, it is also an excellent source of antioxidants and vitamins.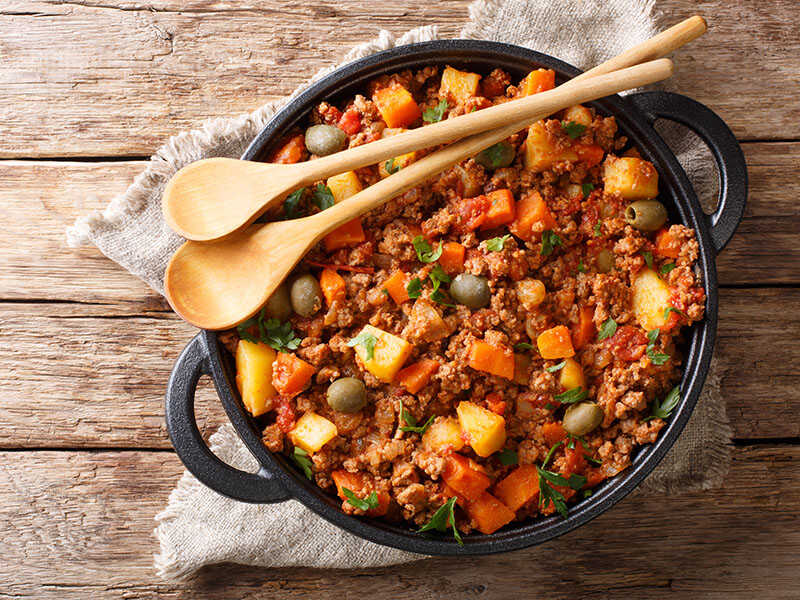 Picadillo is a Latin American dish combining ground meat like beef, olives, raisins, spices, potatoes, and optional veggies; all simmered in a rich tomato sauce. Its sweet, spicy, and tangy flavors pair well with rice, empanadas, or tacos.
You might even encounter it in the Philippines as Arroz a la Cubana, or "Cuban-style rice." Plus, it's a budget-friendly way to give new life to leftover meat.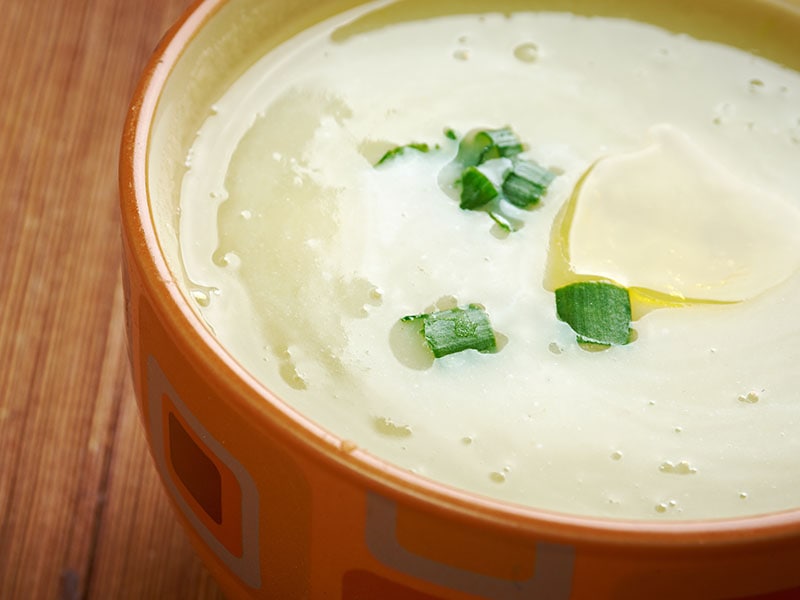 Pottage from Northern France is a thick soup or stew made by cooking vegetables and grains in a pot. This versatile dish was once popular among the poor, but even the rich enjoyed it with added meat or fish.
Nowadays, pottage is considered a fancy or old-fashioned term for soup or stew. The key difference is that soups may have pureed vegetables, while pottage is made with whole veggies.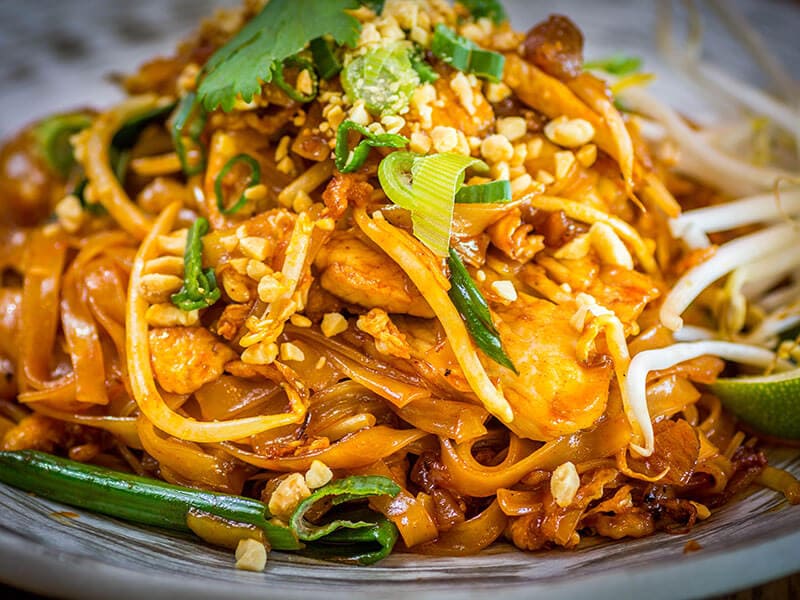 When you think of Thai cuisine, Pad Thai, also called Phat Thai or Phad Thai, probably comes to mind. This famous dish is a flavorful stir-fried rice noodle creation with Chinese roots. Pad Thai usually features shrimp, bean sprouts, scrambled eggs, and peanuts.
What makes Pad Thai truly special are the major flavors from additional condiments, such as palm sugar, red chili pepper, tamarind, and fish sauce. The delicacy is a must-try Thai street food for anyone coming to Thailand!
101.Pâté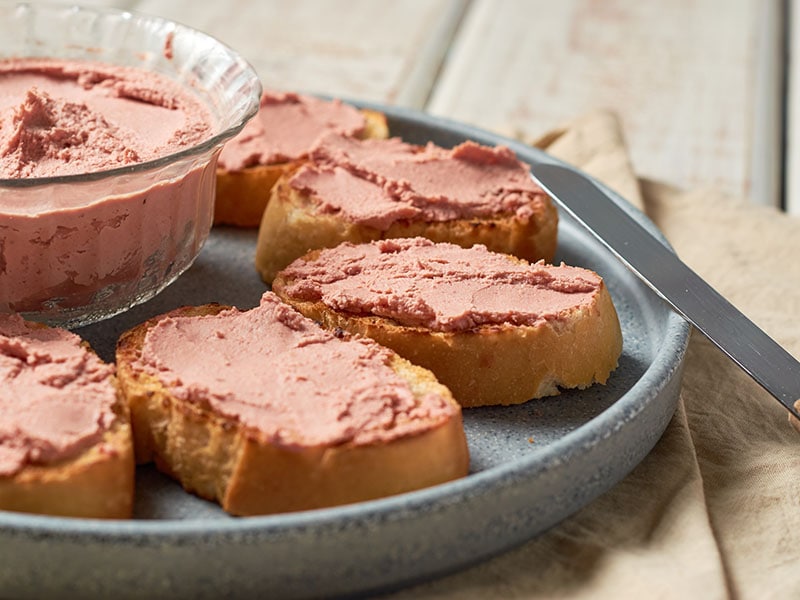 Dating back to medieval France, pâté, pronounced pah-TAY, is a delectable dish that can easily be used interchangeably with terrine, although they're two distinct food categories. This coarse paste usually consists of minced pork, poultry, fish, seafood, or vegetables.
To achieve a rich, deep flavor, a medley of herbs, spices, and fat is necessary, along with wine or brandy. Some luxurious versions feature gourmet duck liver or chopped liver. Perfect for spreading on bread or crackers, pâté can also be baked in a crust for a delicious pâté en croûte.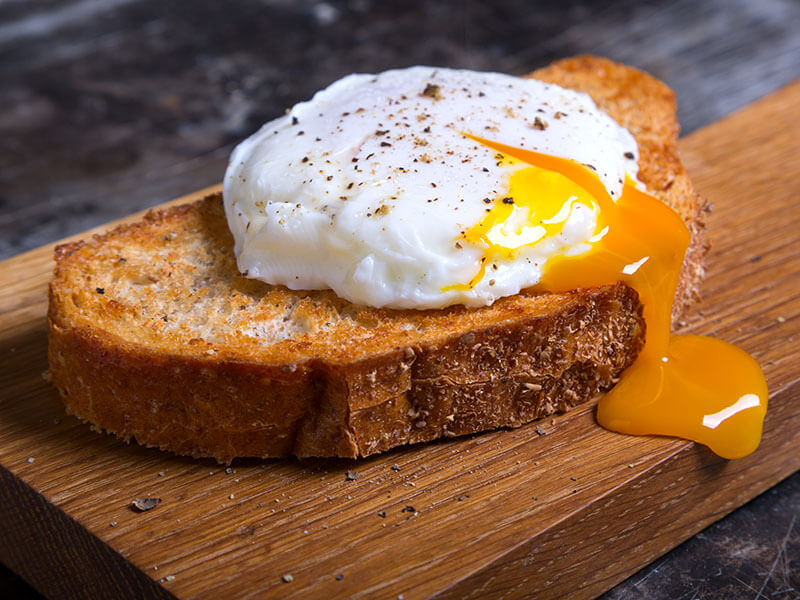 Poached eggs are nutritious breakfasts packed with vitamins and nutrients. They're cooked outside their shells, either by poaching or steaming. Poached eggs offer a healthier option without the need for added oils or cheese, allowing the egg's natural flavors to take center stage.
Usually, poached eggs can be eaten with a side of toasted bread, cherry tomatoes, and hollandaise sauce. Plus, the texture is simply delightful – with completely cooked egg whites and perfectly runny yolks.
Poaching eggs will never be this easy with this tutorial.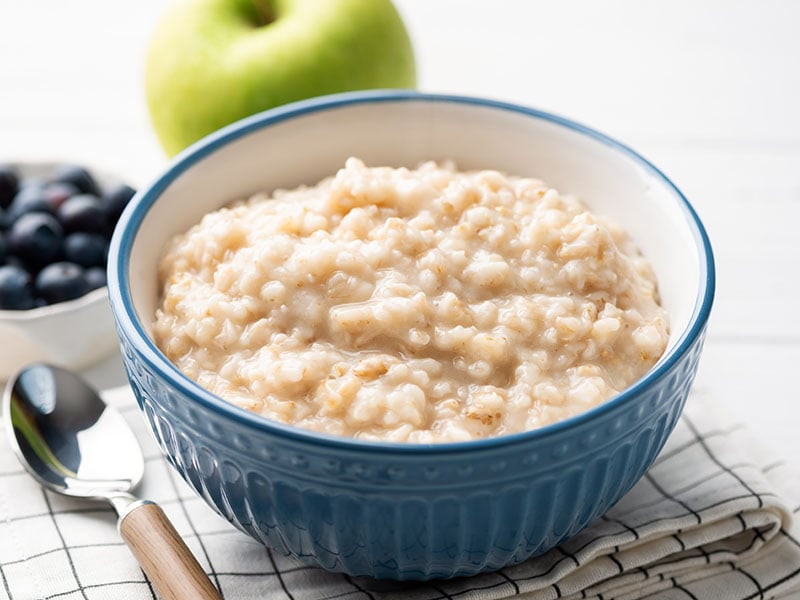 Porridge is a versatile and comforting breakfast dish made by boiling grains like oats, corn, rice, or wheat in water or milk. Depending on the region and personal preference, the texture can range from thick and creamy to liquid.
The porridge choices are endless, with sweet varieties may feature fruits, nuts, and honey, while savory options could include meat, fish, or eggs. Some well-known examples are oatmeal, Asian rice porridge (congee), and maize porridge from Latin America.
You can make a warm bowl of porridge for breakfast.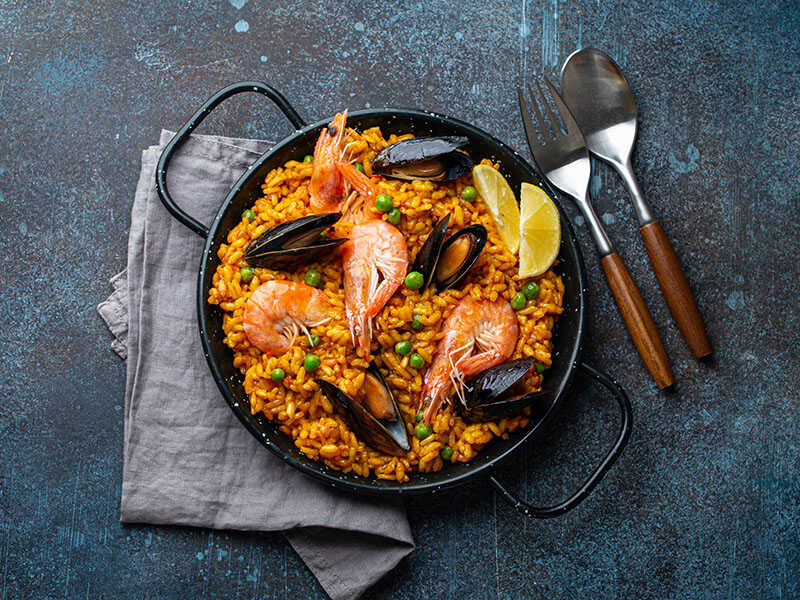 Originating from the Valencian region, this dish is considered the national food of Spain. The name "Paella" takes after the wide and shallow frying pan used to make this dish.
Among the most popular varieties are the original Paella Valenciana, seafood paella, and mixed paella with an assortment of ingredients.
The vibrant Spanish Paella showcases a beautiful yellow hue thanks to saffron or turmeric. With a drier and thicker texture than risotto or pilaf, Paella owes its distinct consistency to the large, flat Paella pan that encourages thorough water evaporation while cooking.
Paella is cooked on an open-fire stove. The woods used for cooking this dish are from pine trees. The open-air stove infuses the smoke into the Paella to create a smokey taste. The main ingredients for this dish are grain rice, seafood, vegetable, and a healthy amount of olive oil.
A good video to teach you how to make Paella the traditional way.
FAQs
Welcome to the FAQs section! Here, I'll answer some of your most frequently asked questions about these diverse and delicious dishes.
Upgrade Your Meals With These P-named Food
I hope you've had fun discovering the exciting world of foods that start with P! From delicious prunes to mouth-watering pasta; there's a vast array of tastes and textures to explore.
Whether you're a foodie or want to expand your culinary horizons, I encourage you to dive into these flavorful options. If you enjoyed this article, don't forget to share and drop a comment about the article.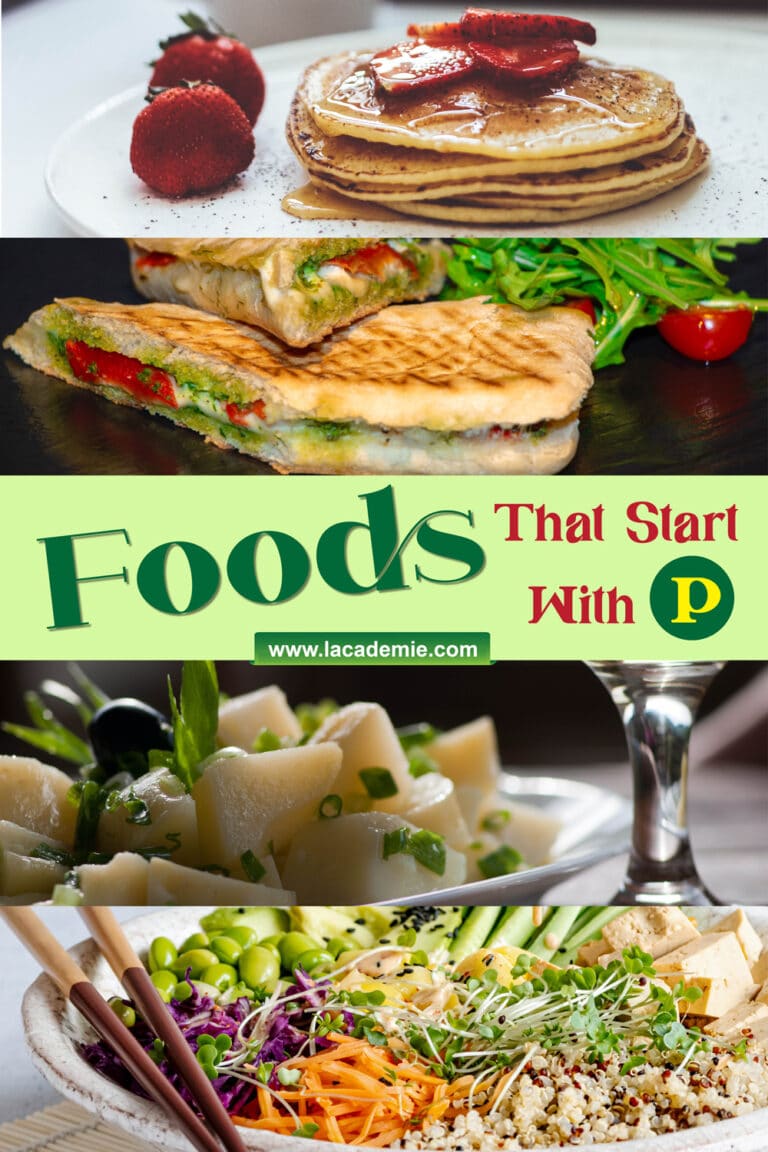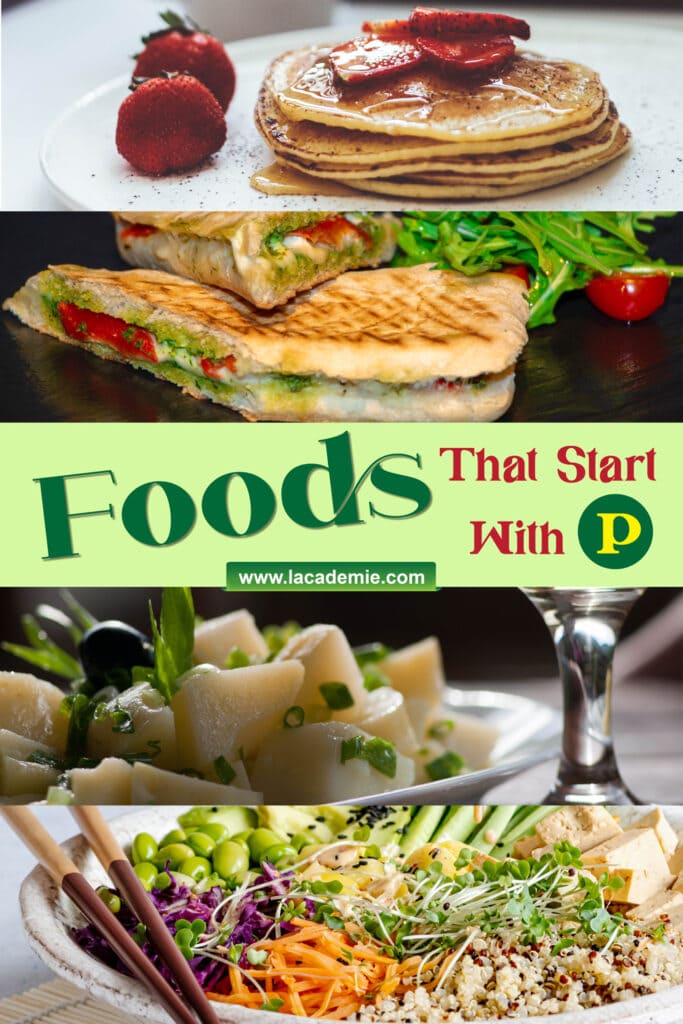 References
Consumption of Pizza (2014). USDA Food Surveys Research Group.
Are Pork Chops Nutritious? Everything You Need to Know (2023). Healthline.com.
Is Shrimp Healthy? Nutrition, Calories, and More (2023). Healthline.com.
Parmesan Cheese: Are There Health Benefits? Webmd.com.
Poi: Wisdom of the Ancient Hawaiians. Healing Food for Today (2023). westonaprice.org.
Health Benefits of Peas. Webmd.com.
What are the health benefits of papaya? medicalnewstoday.com.