When it comes to foods that start with X, how many foods can you think of? Are you feeling hard because the foods beginning with X are relatively few compared to other letters? Then you should read this article because many exciting dishes start with X.
Under what circumstances can you apply this list? You can use this list to organize a quiz game for your children. This way, it'll encourage them to learn and think about different foods with their starting letters running from a to z.
You may be unfamiliar with some of the foods that start at X, but don't let it stop you from loving them to the fullest. After all, several dishes and spices from various parts of the globe are to be sampled. This enables you to enhance your understanding of all the foods.
Are you curious already? So let's go!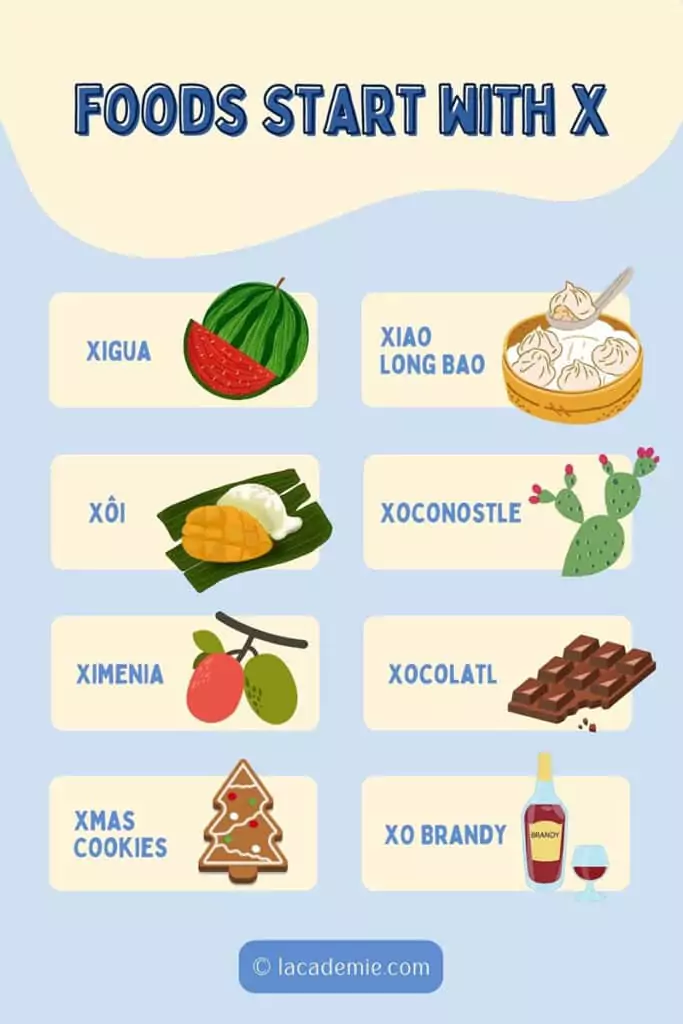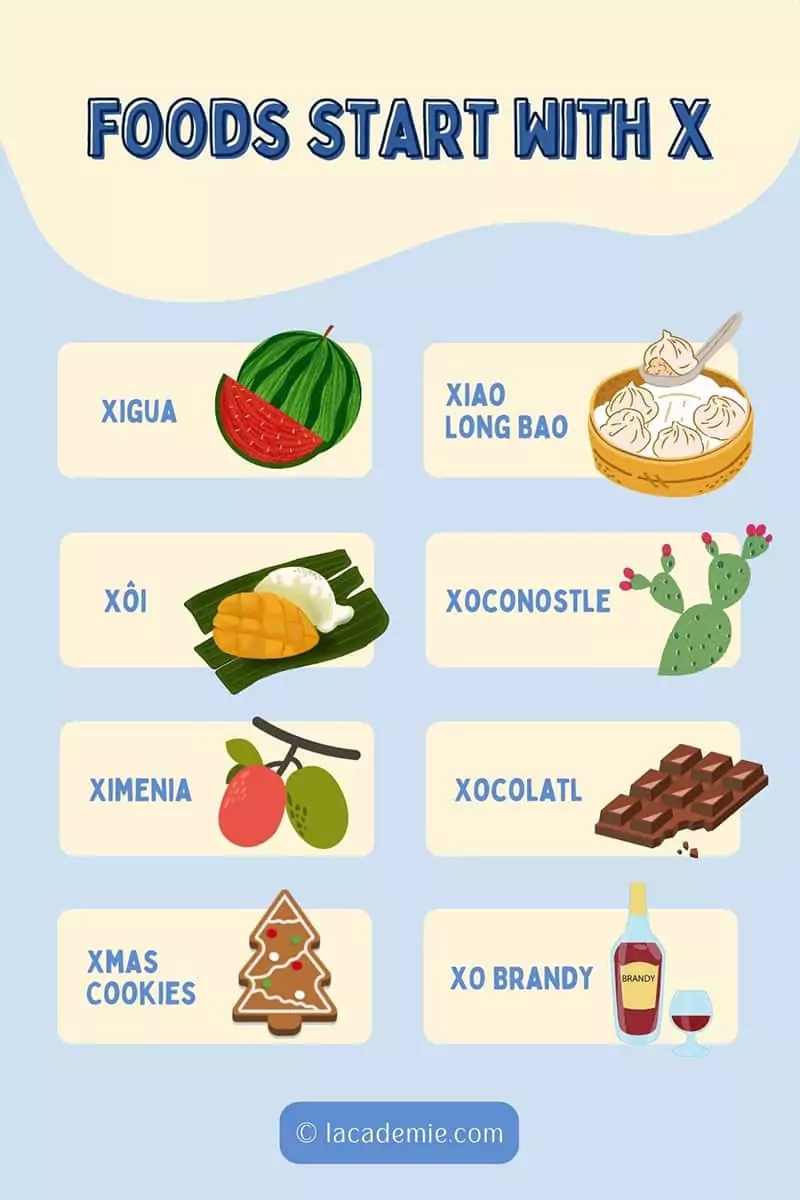 What Are The Delicious Foods That Start With X?
Xiao Long Bao
Xigua
Xacuti
Xôi
Xoconostle
Ximenia
Xinomavro Grapes
Xocolatl
Xia Mi
Xingren Donfu
Xavier Soup
XO Sauce
Xmas Cookies
XO Brandy
Foods That Start With X
You want a helpful list of foods starting with X? If you are searching recipes, ingredients, and foods that start with X but there are difficulties, you have come to the right spot.
Below is a list of dishes I have compiled, along with detailed descriptions and illustrations for you to recognize and remember them easily.
Xiao Long Bao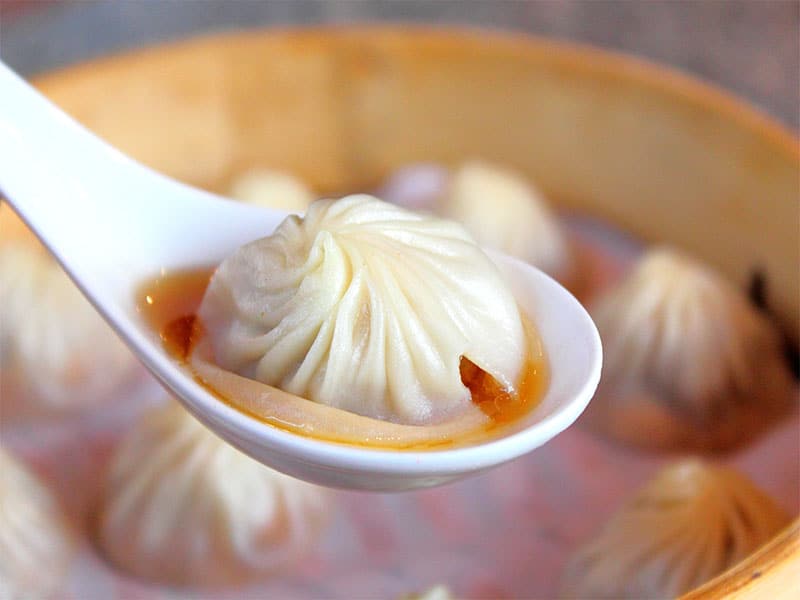 Xiao Long Bao originated in China, is a prevalent dim sum dish in Taiwan. The name Xiao Long Bao comes from the name of the small bamboo cage, specialized for steaming cakes, so it is called "Xiao Long" cage, meaning "little dragon."
Xiao Long Bao has many varieties, including thick, thin dumpling skins, steamed or fried in a hot pan. But the most common way is steaming in top-tier bamboo steamers. The fillings are also very diverse, including pork filling, crab meat filling…
You may enjoy watching the process of making Xiao Long Bao with detailed instructions and explanations in this video.
At first glance, you will see that Xiao Long Bao is just a tiny dumpling but contains a strangely delicious soup inside. However, the soup here is not the type placed in the familiar bowls but is located inside the dumpling. The crust is relatively thin, covering the pork with the soup and then steaming.
When enjoying this cake, you have to use the tip of your chopsticks to slightly tear the outer layer of dough so that the soup inside flows out into the spoon. Then, sip this soup gently and slowly enjoy the meat and thin outer crust.
In addition, if you feel the taste is pale, you can dip Xiao Long Bao with a bit of soy sauce mixed with vinegar and shredded ginger to enhance the flavor.
Xigua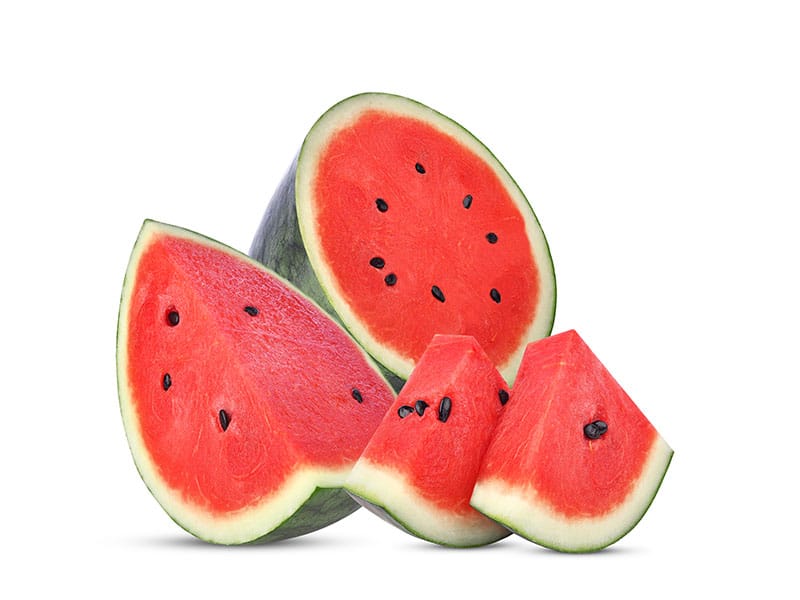 Xigua is an African fruit and is known elsewhere as watermelon. Xigua is a Chinese word for watermelon. 'She-gwa' is pronounced – the watermelon is a large round fruit of the wine. From the family of gourds, with a hard, green rind and a soft pulp.
Watermelons are diverse in shape and color, being light green and having lines from top to bottom. The body is considered with a cross-sectional plane from the stalk to the tail of the melon. There are the following primary forms: oblong shape, oval shape, round fruit shape.
Melon seeds are also very diverse in size, with large, medium, and small sizes. The grain color is black or white.
In addition to being an attractive fruit that is perfect for making dishes to accompany summer parties, watermelon also has unexpected positive effects on health that not everyone knows.
Water makes up 95% of watermelons. Therefore, supplementing with watermelon will help to keep the body hydrated and maintain electrolyte levels. Eating watermelon regularly can reduce the symptoms of dehydration after vigorous exercise, exercise such as cramps, fatigue, dizziness, etc.
Watermelon contains many antioxidants, preventing free radical damage, slowing down the degeneration process, and protecting organs in the body.
Lycopene in watermelon can prevent cancer, especially gastrointestinal cancer. In addition, if you are struggling with weight problems, then watermelon can be the perfect food to help you get in shape as desired.
Xacuti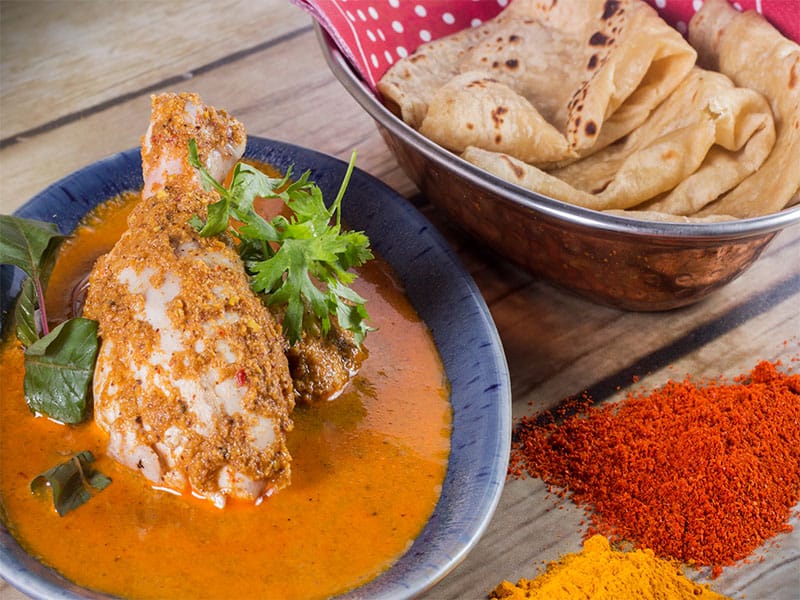 Xacuti is a complex spiced, sliced or grilled, coconut, and big fried, red chilies curry prepared in Goa, India. It is also made of ham, lamb, or beef. Xacuti is typically served over an omelet, toast, or rice. The spiciness can vary.
Its rich, spicy flavor is going to make your magnet. This incredible dish gives a breathtaking aroma and spices that make every sense of the word a genuinely intricate supper.
Xacuti is not a dish that requires a lot of skill to make. However, it is pretty challenging to make its original taste because it requires typical Indian spices and ingredients that you can hardly find in traditional markets and supermarkets.
Although it is difficult to find all the ingredients, this video will guide you step by step if you want to conquer this dish.
However, I think it is a dish worth trying to understand more about the unique cuisine of India, so you should try Xacuti at Indian restaurants if you have a chance.
Xôi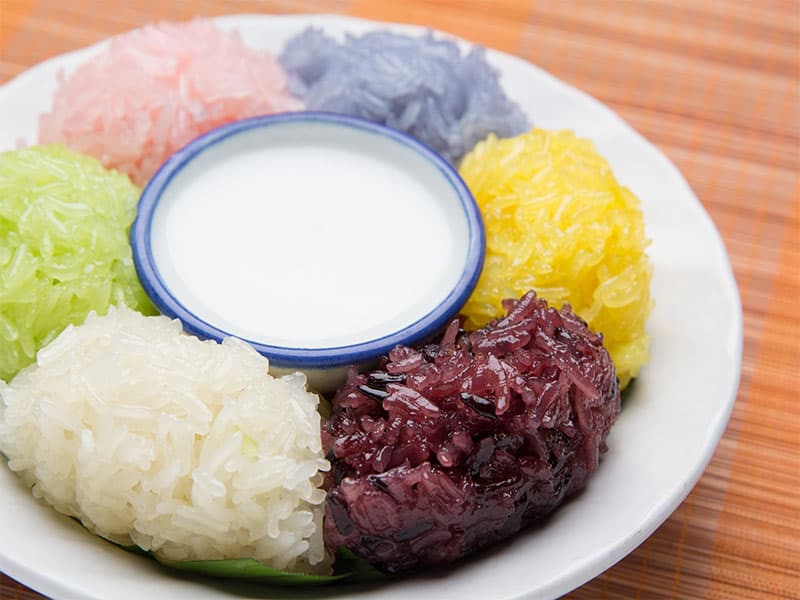 Xôi, or "sticky rice," is a typical food made from the main ingredient of steamed glutinous rice, which is popular in the cuisine of many Asian countries. The main ingredients for making sticky rice are usually glutinous rice.
Besides white sticky rice, which usually has glutinous rice with a bit of salt, most other types of them are combined with natural coloring and flavoring agents. My favorite is pandan sticky rice, which has a pleasant flavor of pandan leaves. Gac, turmeric powder, etc., are also ideal choices.
Sticky rice is a popular food in many Asian countries. Thais and Laotians also often use sticky rice with some fruits such as sticky mango rice, sticky durian rice, or sticky banana rice.
If you have too many favorite accompaniments to combine with sticky rice and don't want to discard any, you can try combining them to create a mixed moist rice dish like the Vietnamese "Xôi Mặn" in this video.
In addition, the Vietnamese people mainly use sticky rice as a side meal in the morning or during holidays and Tet as an indispensable offering.
To enjoy this dish, you can go to Asian restaurants to enjoy the original flavor to the fullest. Sticky rice can be easily combined with many different ingredients, so I believe you will find the right combination for you.
Xoconostle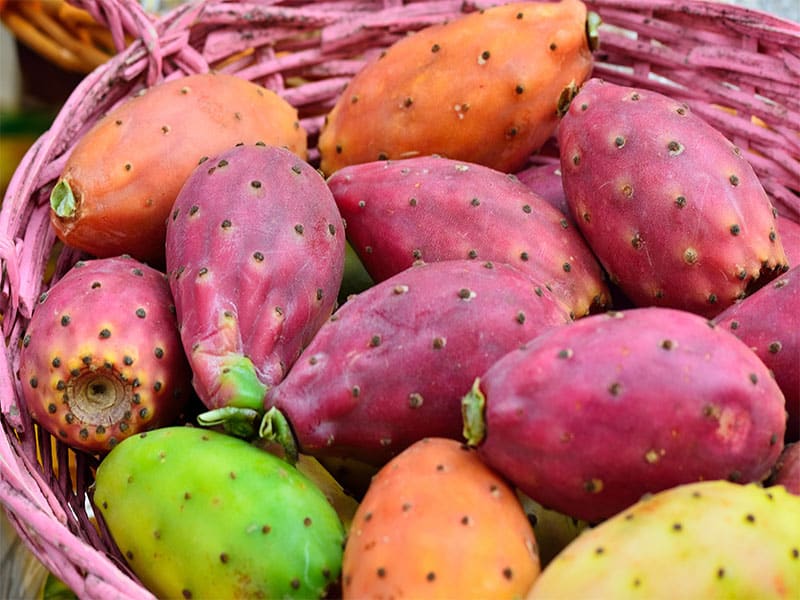 Xoconostle is another name for the prickly pear cactus originating from Mexico. It has large stems, bright yellow flowers, and round purple, red or green fruits. Currently, prickly pear cactus is increasingly popular in many places as an exotic, stylish, and healthy dish.
In Mexico, China, and the Americas, dishes from this type of cactus are trendy and often appear on the daily menu of every family. In some United States states, Xoconostle is considered exotic, nutritious, and reserved only for gourmets.
The Xoconostle has three parts commonly used for food and medicine: leaves, flowers, and fruits. It has many sound health effects, such as curing toothache, backache, pimples and helping to lower blood sugar safely.
Prickly pear cactus in ideal conditions can be up to 1m tall; the fruit grows at the edge of the prickly leaves to receive light; the shape is as slender as the flesh of dragon fruit. The skin of the cactus is usually red-orange or purple.
From fruiting to maturity, prickly pear cactus comes in all orange, red, or purple shades. At the ripest, the fruit will turn dark purple. Fruits with deep purple flesh are often said to be the sweetest. The meat of the fruit tastes almost like kiwi, not as sour.
Ximenia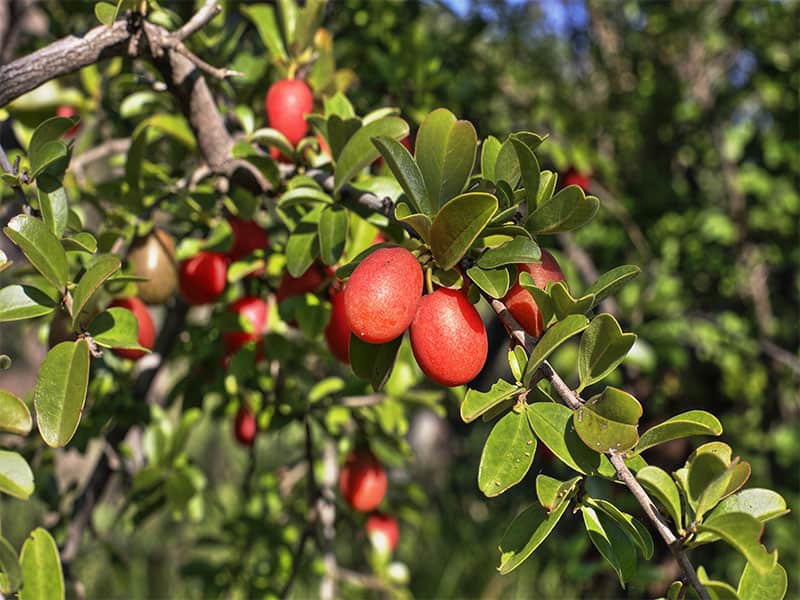 Ximenia is a fruit name that grows in Ethiopia, Tanzania, and South Africa. The fruit is orange or red. The taste of this kind of fruit is unusual since it is bitter and sweet.
One particular variety of ximenia is ximenia caffra – a versatile fruit and veggie starting with X. Each part of it is edible, including leaves, roots, and fruits, widely known as sour plum. The fruit is used for preserves, jellies, desserts, and porridge sweeteners. They are eaten raw, too.
The tree roots and leaves may also be used for medicinal purposes, such as fever treatment or inflammation of the skin.
Xinomavro Grapes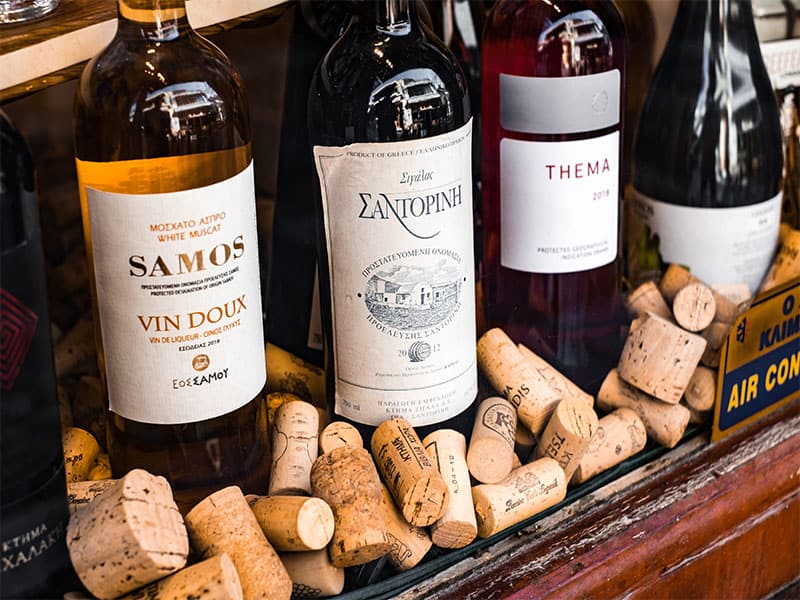 Are you a wine lover? If the answer is yes, you must have heard of Xinomavro grapes. Xinomavro grapes are prevalent in winemaking, especially in Greece.
Since they are mainly used to make wine, you will be hard-pressed to find these grapes for a snack. It has a more substantial structure than other grapes and offers more acidity and tannins.
Xinomavro is a combination of two words Xino and Mavro, meaning sour and black, representing the appearance and flavor of this fruit. You will enjoy its aftertaste, especially if added to recipes or simply as a glass of pure wine.
If you have not tried this grape, I recommend you to experience it on the nearest day because its taste will surely make you unforgettable.
Xocolatl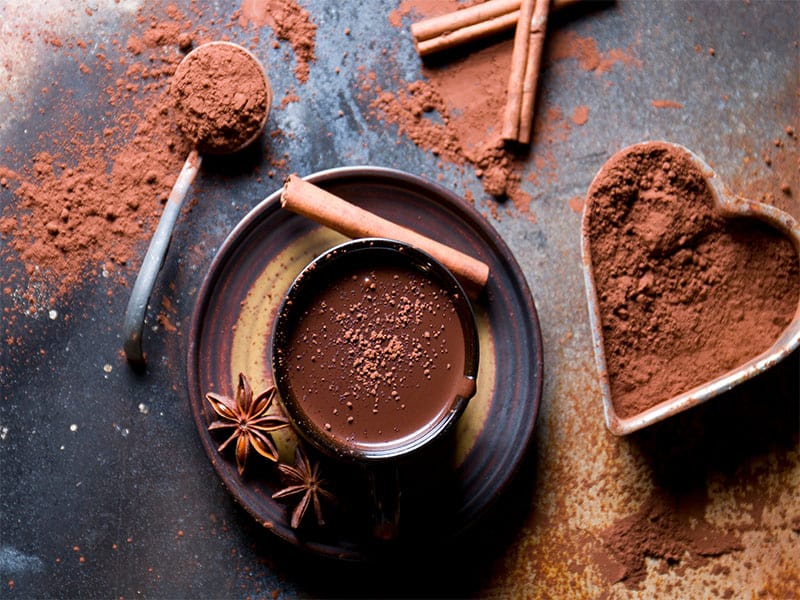 Xocoatl refers in Nahuatl to water, chili pepper, and cocoa-based beverages that are drunk in Mayan and Aztec cultures as a sacred drink. Xocoatl means "bitter water," and it is the foundation of hot cocoa we know today.
In contrast to a soft beverage, though, xocolatl uses cocoa pods due to bittersweet tones. It was called bitter water in ancient times because no sugar was used in its production. It was also once considered a luxury drink only for the elite.
Since its main ingredient is chocolate, it also has many health benefits. Eating good chocolate, such as dark chocolate, will help you a lot, especially if you are on a diet. Chocolate has positive effects on health.
While white chocolate is usually refreshing, dark chocolate can positively affect the circulatory system. Other possible effects are under basic research, such as anticancer, brain stimulant, cough suppressant, and antidiarrheal.
Although chocolate is trendy and has many specific benefits, you still have to pay attention to your intake. If you gobble up chocolate all day long, you will surely lose many of its services.
Xia Mi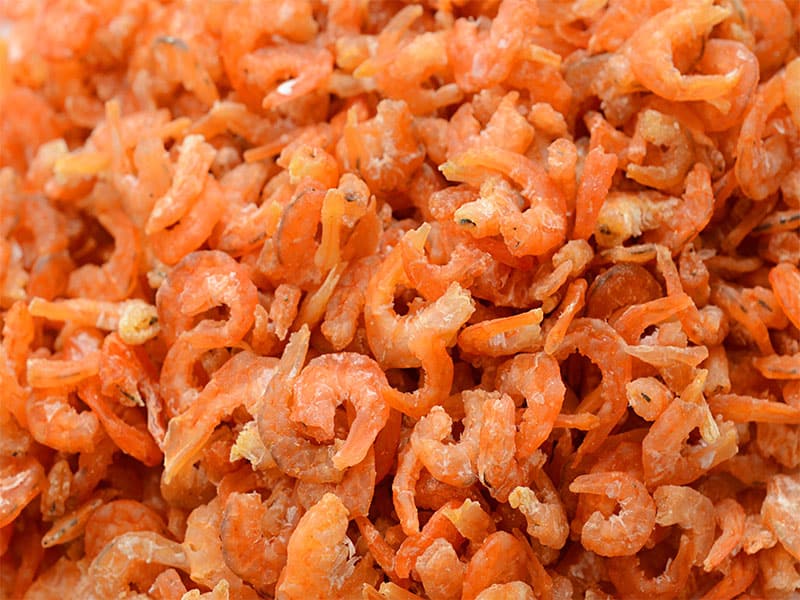 Xia Mi is the name of the dried shrimp dish in Chinese cuisine. This dish only includes processed and dried shrimp and does not include fried rice or other side dishes.
Dried shrimp is a dish chosen by many families in their daily meals because of its rich flavor and delicious shrimp smell that is not inferior to other foods. This type of shrimp can also process many different dishes to help your family get delicious dishes.
Xia Mi is very popular in Chinese cuisine, and in some other Southeast Asian countries, they are used to flavor dishes as a seasoning. Xia Mi can be used as a dumpling filling, added to stir-fries and soups, or simply served with sticky rice and porridge to enhance the flavor.
It's hard to find a food that is as low in calories but packed with essential nutrients as dried shrimp. First of all, shrimp's almost pure protein source is still kept virtually intact during the drying process.
Dried shrimp is rich in calcium, which is the mineral with the highest content in the human body, performing an essential function in developing the skeletal system. In addition, dried shrimp also provides phosphorus, which is also the second-highest content in the body.
Thus, the nutrition in dried shrimp is relatively high. Suitable for children because it contains a lot of calcium and omega, ideal for the development of children.
Nowadays, you can easily buy Xia Mi at Asian markets.
Xingren Donfu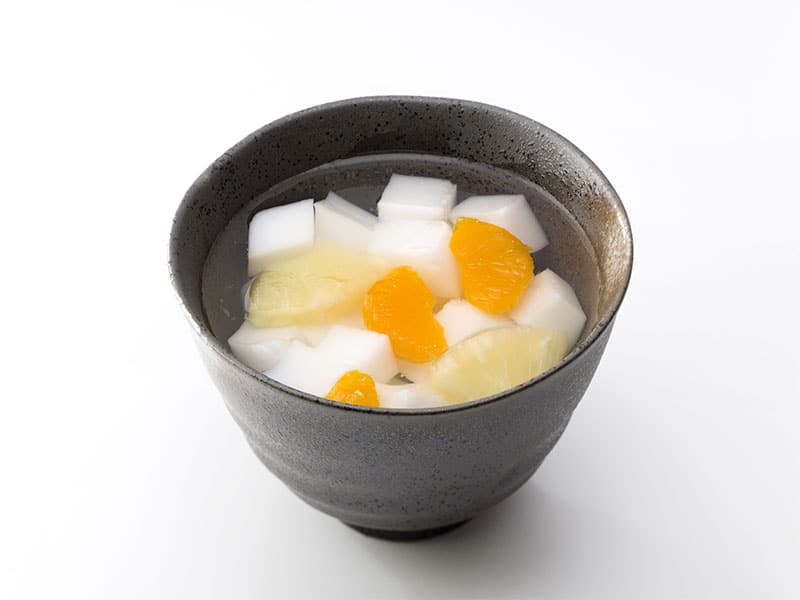 Don't miss this food if you're a big dessert fan. Xingren doufu is a well-known Beijing traditional dessert. With its excellent choice and mouth-watering flavor, this favorite treat captured multiple hearts.
It is becoming famous worldwide like many unique Asian desserts. And you'll enjoy it when your mouth is melting with its softness.
That is an Asian-Eastern dessert made with almond milk, agar, and sugar. In the traditional recipe, the main ingredient is almonds soaked and ground with water.
Almond milk is extracted, sweetened, and heated with a gelling agent, usually agar. When cooled, the almond milk mixture will solidify into a soft dessert jelly.
Although the media recipe using agar is vegan, many variations differ from this. Most of the new recipes are based on dairy products and a small amount of flavoring. The main ingredient is agar which is often replaced by gelatin.
Xavier Soup
In the world of Italian soup ideas, Xavier Soup is a soup that people usually prepare in the early days of December at St. Francis Xavier's Festival. This is an Italian dumpling and chicken stock mix. Saint Francis Xavier is the name of the soup.
The parmesan and parsley dumplings are a simple dish floating in a transparent bouillon, warm and hearty enough to make the main meal but still light enough to taste. It's overwhelming at first sight but shockingly flavourful like most typical Italian fare.
This soup can be made with fresh chicken brown, freshly rolling spaghetti, freshly chosen petty and genuine Parmigiano-Reggiano cheese, which has been respected and aged with care. This food can be conveniently eaten from a steam pot.
XO Sauce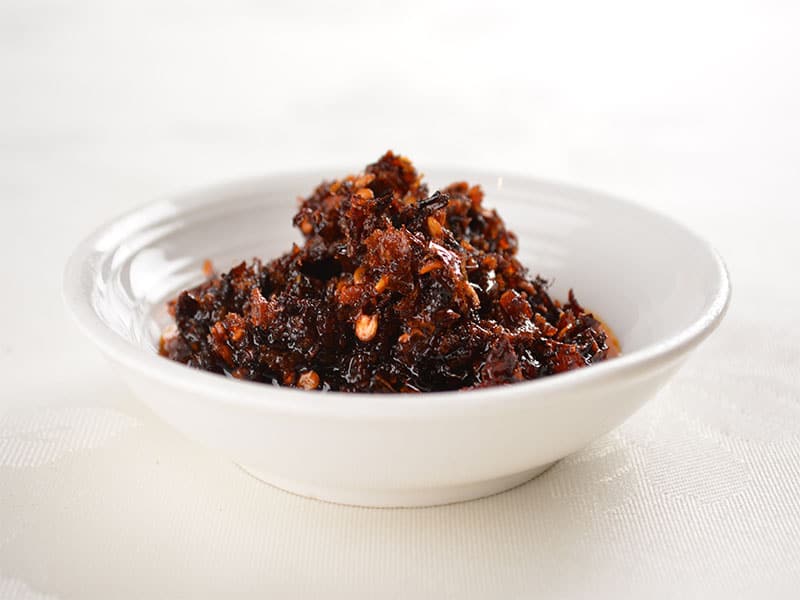 XO sauce is a Hong Kong sauce made mainly from dried seafood, which is quite popular in Cantonese cuisine. It is used to make dumpling sauce, stir-fried dishes, eat with rice or noodles, or frying rice to enhance the dish's flavor.
XO's name comes from the famous French Cognac XO because their color is almost the same, but XO here refers to something high quality and luxurious. XO sauce is spicy, moderately salty, slightly sweet, fragrant with dried seafood and fried garlic, creating a unique umami flavor.
XO sauce is also known as scallop sauce, fragrant with seafood flavor that blows up the taste of many dishes served by diners. This iconic sauce is made with dozens of different ingredients. The main ingredients in XO sauce are mainly dried shrimp, dried scallops, and dried salted ham.
Because the ingredients are pretty expensive, XO sauce is also quite expensive compared to other sauces on the market. The better the elements, the better the finished product, and the higher the price.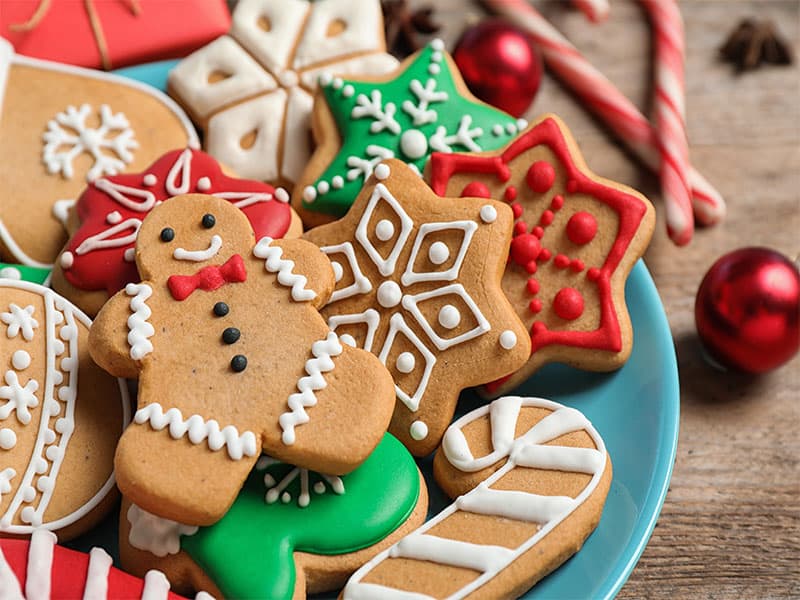 On a significant vacation in many countries, Christmas cookie cakes are an essential part of Christmas.
Usually, these sugar-coated cookies are made in different shapes, colors, and proportions depending on family members' rituals. In funny forms, like a star or a pine tree, you should create cookies for Christmas.
The fragrant, eye-catching gingerbread cookies are always an impressive highlight during Christmas. People make these cakes to sip, but it is also a meaningful and warm Christmas gift to give to friends and relatives.
This Christmas cookie has been around since ancient Greece and was initially used for ceremonial purposes. It wasn't until the 11th century that this cake first appeared in Europe when the crusaders got the recipe from the Middle East. Years later, it became more popular and was no longer a cake reserved only for the nobility.
The image of Christmas gingerbread cookies has many meanings. It not only represents the warm, familiar spirit of a family reunion every Christmas, but it is also associated with the legend of the confectionery house in the Hansel and Gretel story from the Grimm fairy tale.
Therefore, gingerbread cookies are always a meaningful Christmas gift to give to loved ones. Making them yourself is not too difficult as you can easily find many recipes and detailed instructions on the internet; this lovely video is an example.
XO Brandy
Wine XO is not the name of wine but a symbol indicating the age of the wine along with signs such as VS, VSOP. XO stands for Extra Old. Of the eight world-recognized wine families, Brandy is the most expensive wine family. The world-famous brandy production country is France.
Brandy is understood as a common name for spirits with an average alcohol content of 40 degrees or more. Wine is made from the distillation of wine or crushed fruit and aged in wooden barrels for at least two years.
The alcohol concentration is then reduced by adding distilled water. The primary color of the wine is oak wood. Brandy can be produced anywhere, as long as the region where the grapes are grown.
Bonus
Making a list of foods that start with X was difficult since several unfamiliar names were added to the list. The list aims to collect several foodstuffs that can sound strange and which can make you surprise. Hopefully, at some point in the future, this food collection will become convenient for you.
There is also no need to think about the letter X if you settle for eating your way around the alphabet now. There's a lot of healthy X food from across the world, you can see. There are beautiful dishes, spices, and foods starting with X.
Let us know what foods you're thinking to begin with X! Leave your remarks or a photo below. We would like to hear from you. Thanks for the time you spent reading this post. See you in the next exciting post!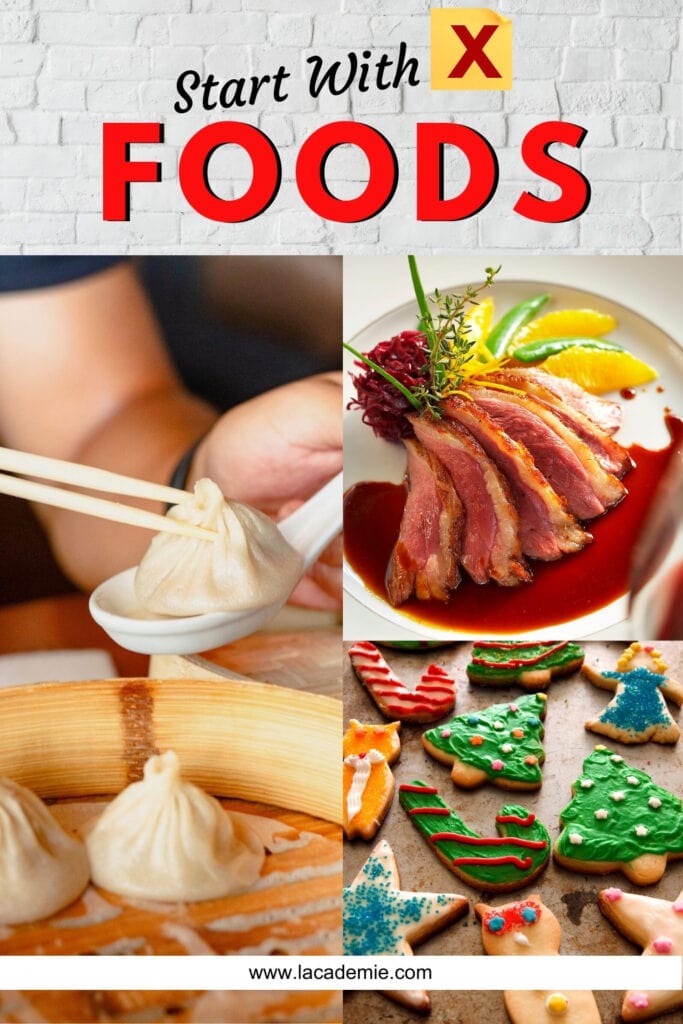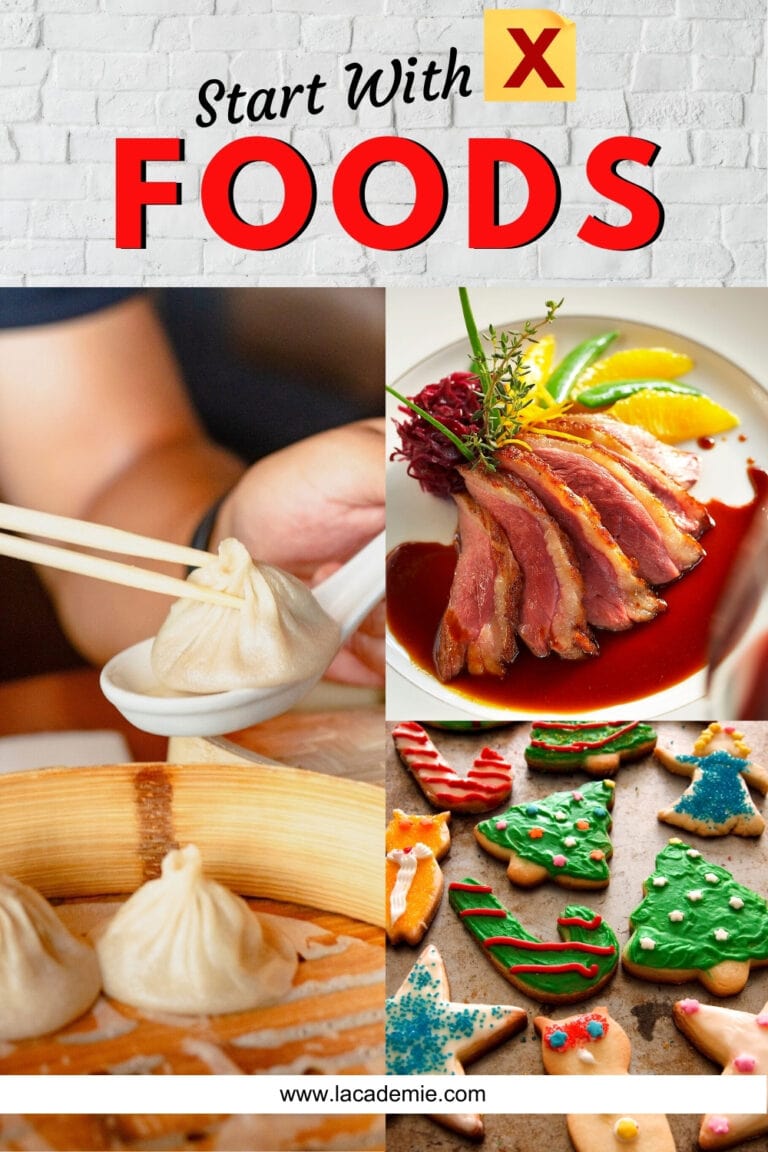 Foods by The Alphabet
Foods That Start with X (You are here)