Food is a necessity for us to survive, and there are interesting foods that start with letter D whose cooking methods and tastes vary largely from country to country.
Either you're thinking of winning a word game, looking for new ingredients for tonight's dinner, or wanting to dine out and try new dishes from different countries, you have come to the right place.
You can find a variety of foods that start with D in the list below.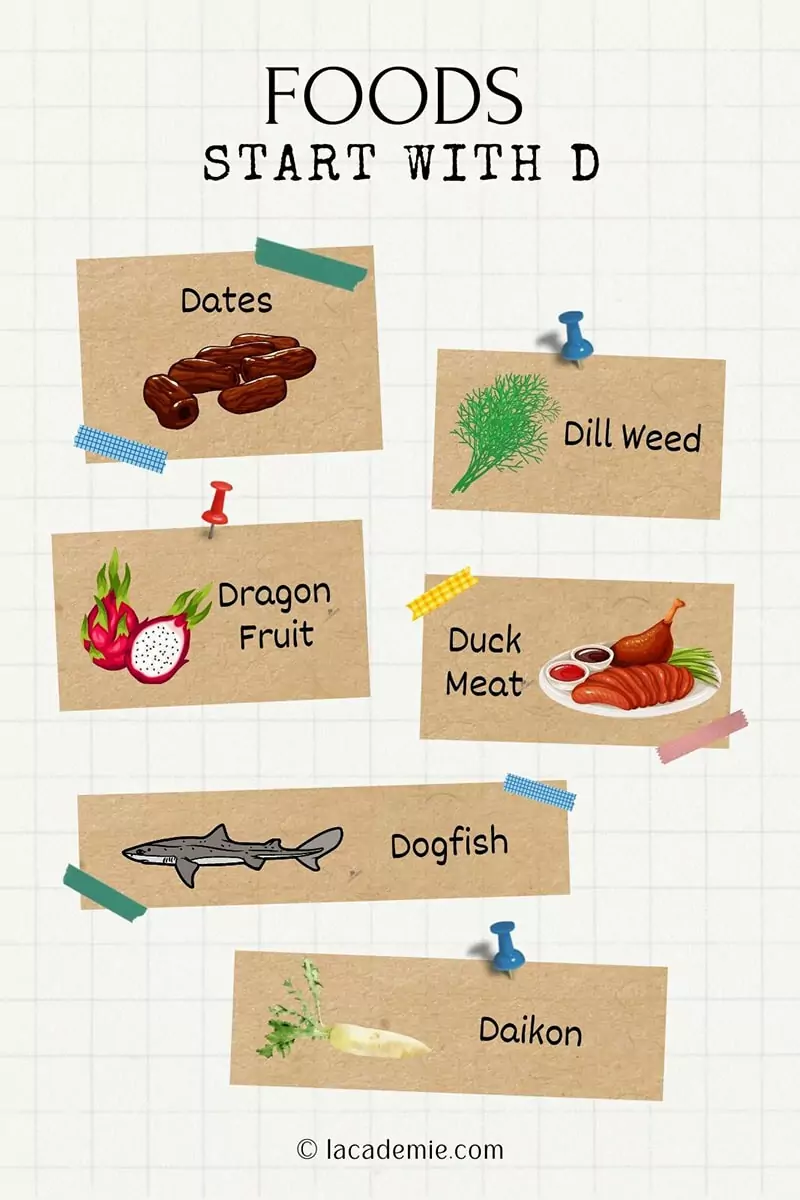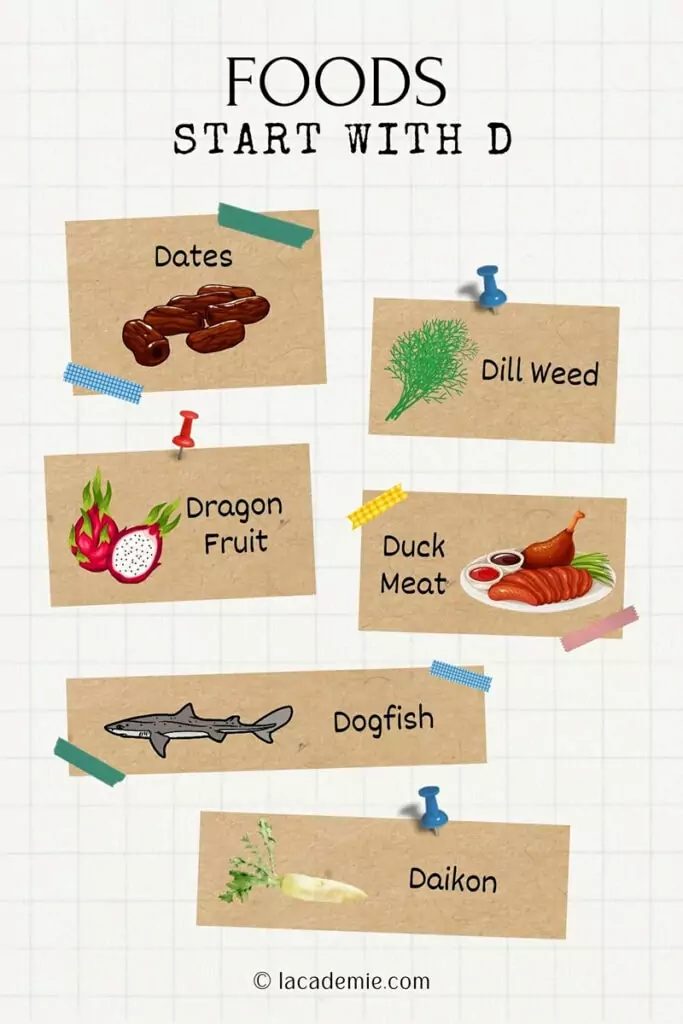 24 Awesome Foods That Start With D
Here, I will cover you with a wide list of food names with D from those you can find in your nearby grocery stores or restaurants to a few exotic dishes around the world.
Dates
Dill Weed
Dandelions
Dragon Fruit
Dewberries
Damson
Durian
Duck Meat
Deer Meat
Dove Meat (Squab)
Dogfish
Deli Meat
Daikon
Dango
Dashi
Detroit-style Pizza
Devil's Food Cake
Doritos
Donuts
Dosa
Dahi Kebab
Dal Makhani
Ditalini
Dulce De Leche
Tasty Fruits And Vegetables Starting With Letter D
We actually consume many kinds of fruits and vegetables that start with D and below are some of them.
1. Dates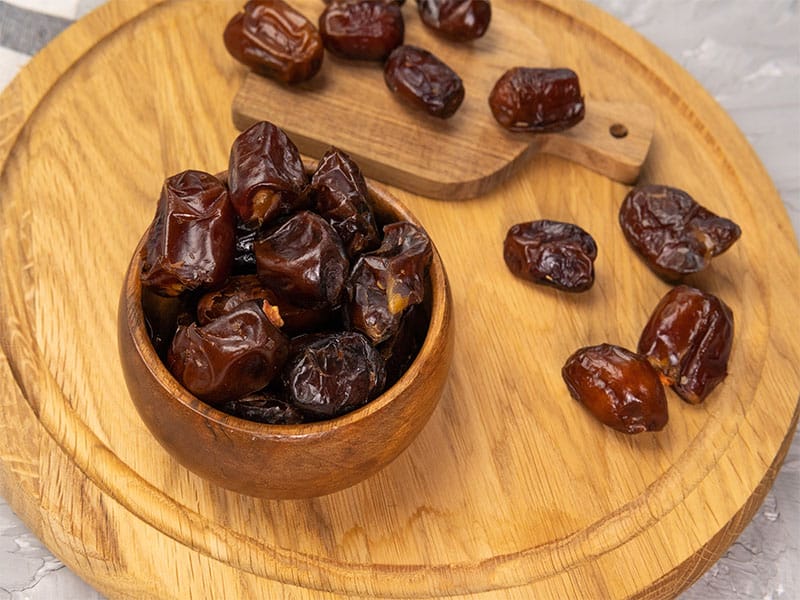 Dates are fruits with non-round shapes and taken from date palm trees. They are the staple food of countries in the Middle East region with many health benefits such as being highly nutritious, helping with boosting your brain, reducing cancer risk, and many more.
These foods with a brown shade can be eaten fresh or dried, or included in some sweet and savory dishes. You can find these fruits in many grocery stores around the globe.
There are many varieties of dates for you to try. They come with a variety of tastes, from being sweet like raisins to chocolaty and some are like caramel.
2. Dill Weed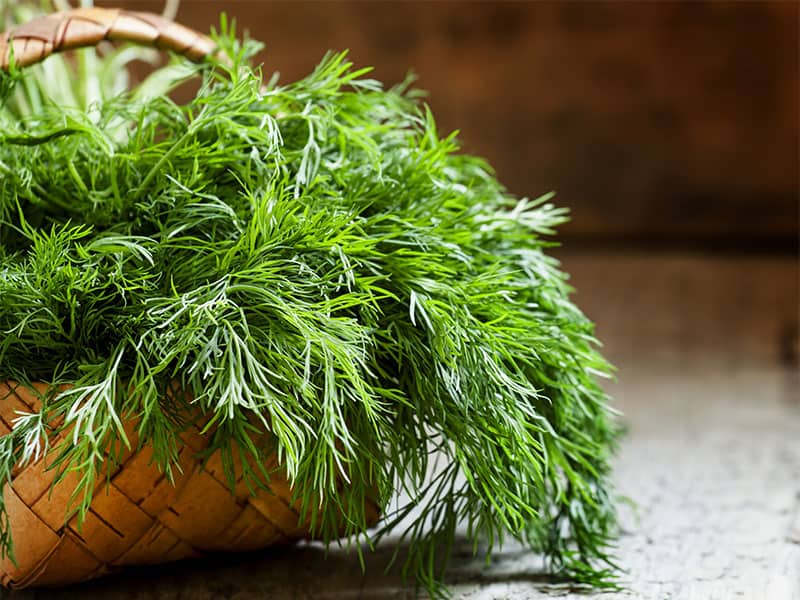 Dill plant provides these soft and feathery green leaves which are used as dill weed herb. This herb has a very gentle and grassy flavor, and can be eaten fresh or dried.
Dill weed can be included in tartar sauce, dips, deviled eggs, soups and many more recipes.
3. Dandelions (Roots, Flowers, and Leaves)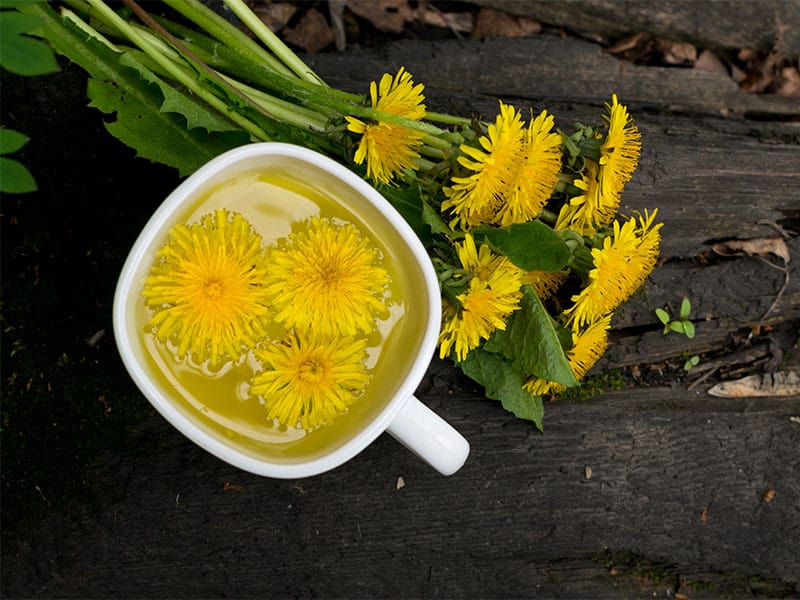 Have you ever noticed those small yellow flowers growing in yards from spring? Unfortunately many people get rid of these flowers without knowing that they are edible and quite nutritious, containing different kinds of vitamins, iron, calcium, and many more healthy factors to their health.
A few sample recipes are that roots can be used for herbal tea, leaves can be used as green salad, in pasta and soup, and flowers can be deliciously breaded or substituted as a syrup for honey and maple syrup.
Remember to only use those that are not being sprayed with chemicals yet!
4. Dragon Fruit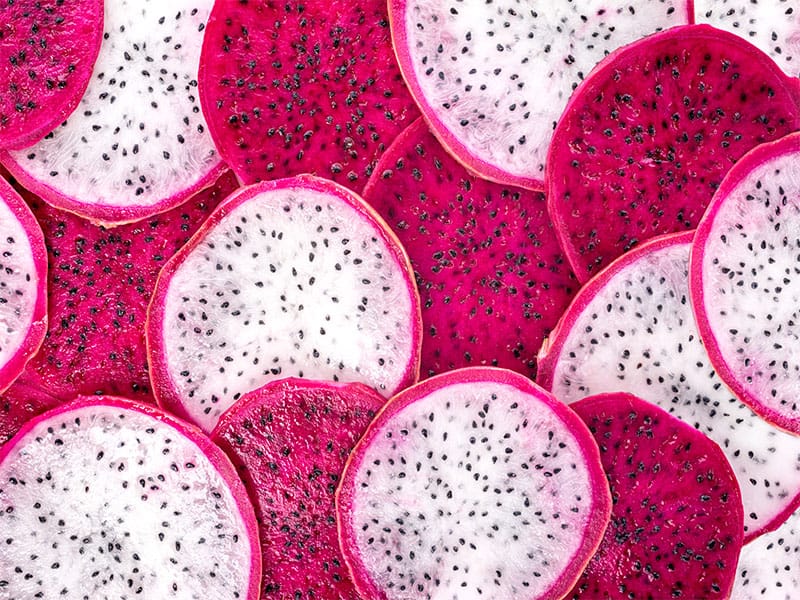 Dragon fruit is a tropical fruit from Hylocereus cactus. On the outside it is purple pink covered with soft leafy green spikes. "Can I eat the unique skin of dragon fruits?" – is a question many wonder. Interestingly, you can (with the right preparation)!.
The inner part is separated into two types, the common dragon fruit has white pulp with black seeds and there is one more type that has purple pink pulp with black seeds.
So what is the flavor of dragon fruit? Actually, their taste depends on their varieties, from sour to sweet. You can eat your fruits alone because they are already juicy. But you can also make it into concentrated juice or blend it with ice and milk as a milkshake if desired.
5. Dewberries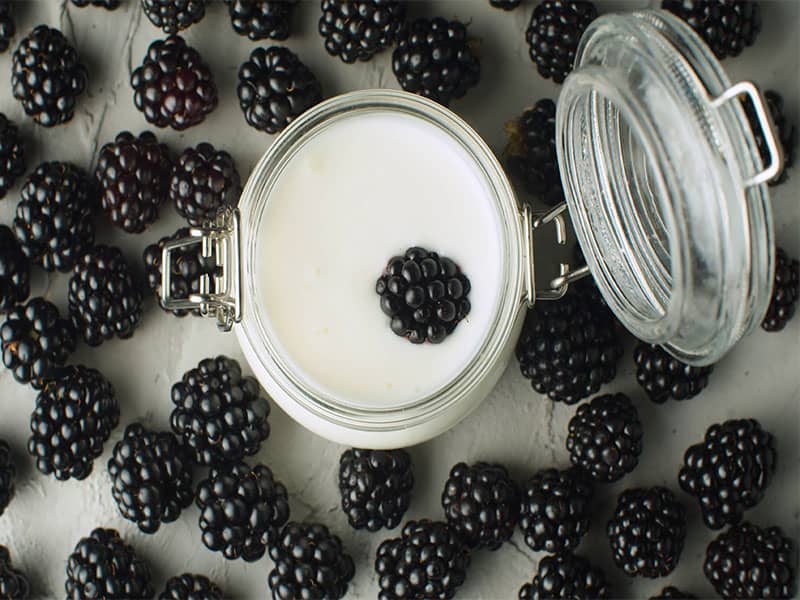 Dewberries look like raspberries, but their colors are purple or black instead of red. They are said to have many health benefits, too, such as reducing cancer risk, lowering high blood pressure, helping with eye problems, giving you healthier skin, and many more.
Dewberries can also be eaten like any other berries, and you can also make fresh jams and smoothies from them.
6. Damson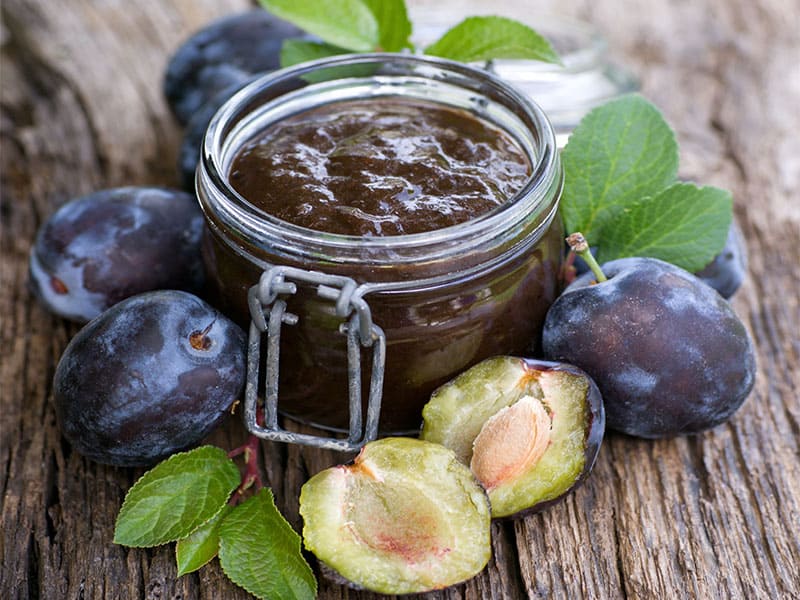 These fruits with a blue appearance look similar to grapes but are subspecies to plum trees. They are mostly grown in Britain, and instead of eating them right off the trees, it is more common to use them to make jams.
Besides that, damson can be baked in pies and tarts for desserts or included in savory meat dishes.
7. Durian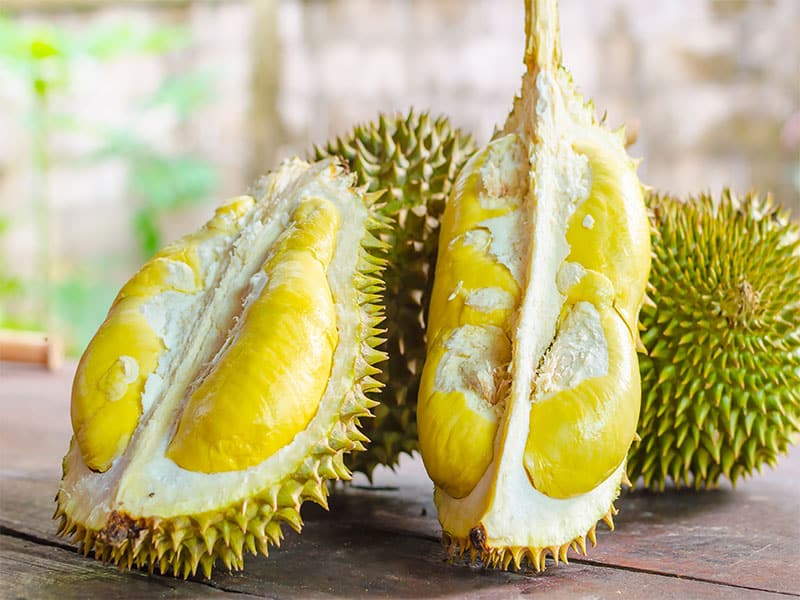 There is no middle ground for this exotic durian fruit. Known for its unique smell and taste, this fruit beginning with "D" will either make you love it or hate it in the very first taste.
Most commonly grown and eaten in Southeast Asia, the pulp is already creamy and good to enjoy by itself but can also be turned into ice cream, milkshakes, and many more kinds of desserts.
You only live once, so why not try to taste it one time in your life? It may end up being your next favorite fruit!
Fresh Meat And Fish Starting With Letter D
Beef, pork, chicken, and fish are the four most common types of meat people consume, but there are a few more meats that are eaten around the world that start with D, too.
8. Duck Meat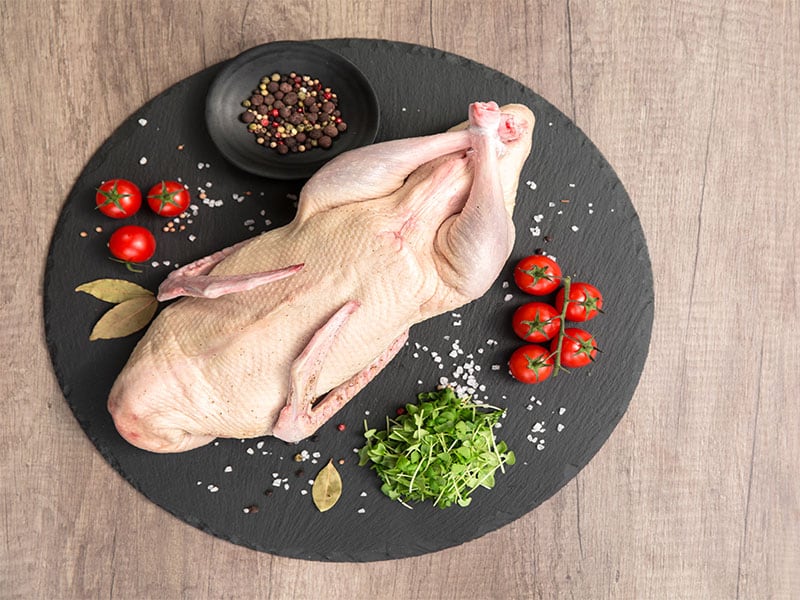 Duck meat is not that common to be consumed daily, but it is widely eaten. A few famous duck meat dishes around the world are:
Duck Confit: a fine dish originating from France where the salt-curing duck meat is slowly cooked at a lower temperature compared to the stir-frying method.
Peking Duck: a historical dish since the Imperial era originating from Beijing, China. The duck is roasted until the skin becomes crispy, and the crispy skin is served in slices with steamed pancakes, vegetables, and sweet bean sauce. The meat can be used for fried rice or stir-fried noodles.
Singaporean Braised Duck Rice: A Singaporean classic duck dish cooked with seasoned broth. Prepared and served in two styles, Teochew or Hokkien. The main difference is that the Teochew style is a bit more savory whereas the Hokkien style is sweeter in taste.
9. Deer Meat (Venison)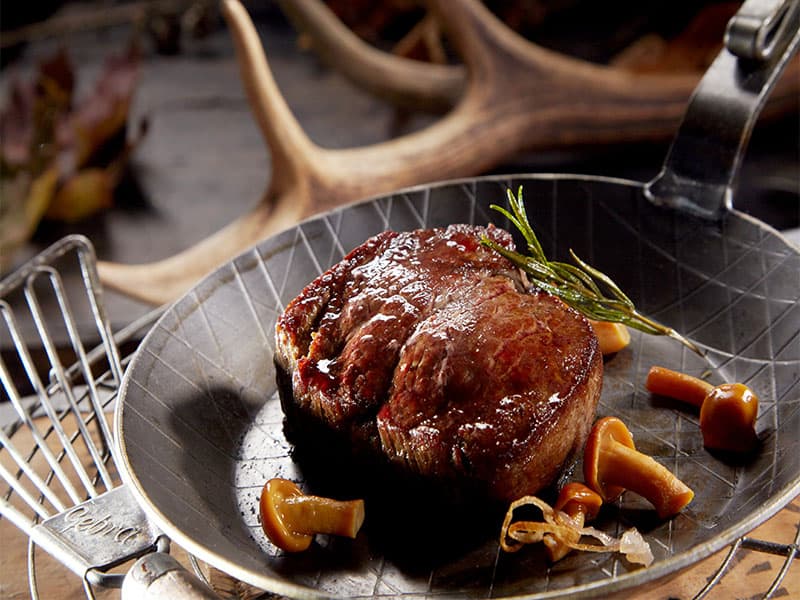 Deer meat (venison) is rich in taste and quite firm. It is most commonly eaten in South America, but is also consumed by countries that have a high percentage of consuming red meat, like the United States, Canada, and Australia. Even though Israel has a much lower consumption level in red meat, deer meat is popular in the country, too.
A few recommend cooking methods for deer meat are:
Roast
Grill
Jerk (cooking): jerky is when the meat is cut into slices, marinated, and dried at a low temperature.
Marinate, then Slowly Cook.
10. Dove Meat (Squab)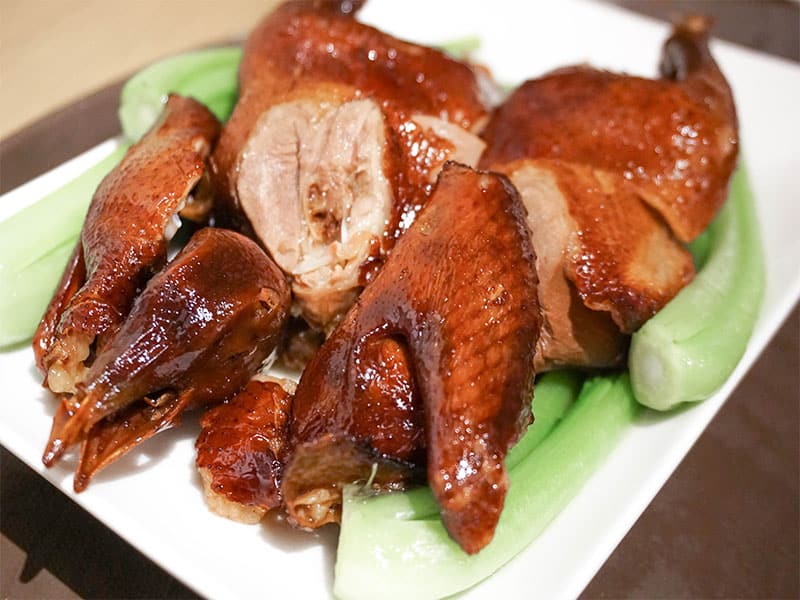 Dove meat, also known as a type of squab, is a fine food higher in price than chicken and is served more in fine dinings. The meat is tender and juicy if it is cooked properly.
The most popular ways to cook dove meat are:
Roast
Grill
Braise
Deep-fry
11. Dogfish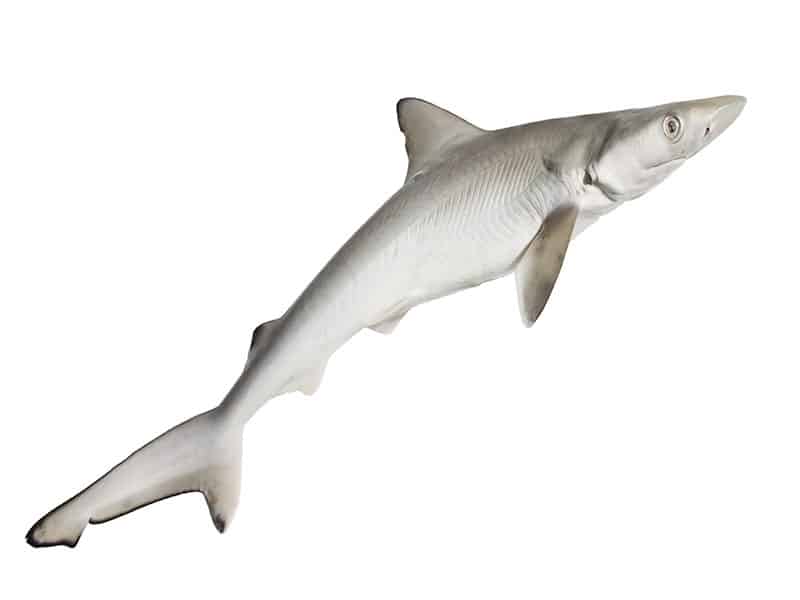 There are two types of dogfish, smooth and spiny, and both belong to the family of sharks.
Spiny dogfish are more widely eaten, and the interesting fact about these fish is that their skeletons are not made of bones but cartilage. Because of this, the amount of white fillet able to be consumed in one fish is large, and many European countries are substituting dogfish for other fish.
If you think the famous Fish and Chips dish is always made from cod, then let me tell you a fun fact that many restaurants in the UK are actually substituting cod for these small sharks, spiny dogfish.
12. Deli Meat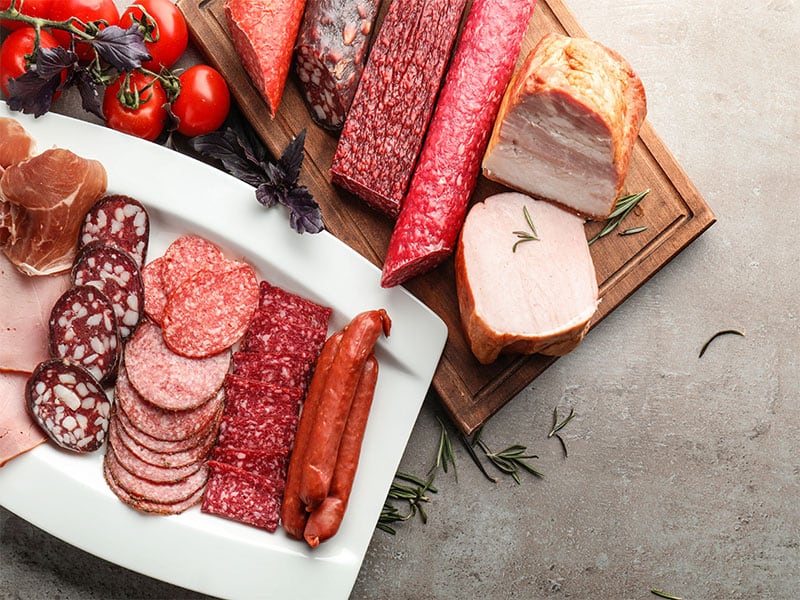 Deli meat or cold cuts are sold in almost every grocery store around the world. This meat can be roasted, smoked, or salt-cured.
The easiest way to imagine what a sample of deli meat looks like is to imagine the slices of ham in your picnic sandwich lunch box, but there is more variety to deli meat such as:
Delightsome World Cuisines (Foods Starting With Letter D)
Now that we have covered some basic food names. Let's get into the interesting part of discovering foods of different cuisines starting with D. There are around 40 types of cuisines around the world that are unique and rich in culture. Today, I will cover a few of them.
Japanese Cuisine
The Japanese diet is known to be healthy, but it is not a good idea to travel to Japan if you're on a strict diet. Imagine the delicious smell of Ramen from the food cart, the tempting Sushi rolls circling around on the conveyor belt, beautifully decorated Bento boxes, and the buttery taste of soft vanilla ice cream. It's just impossible to resist eating. Below, I will cover foods in Japan that start with D.
13. Daikon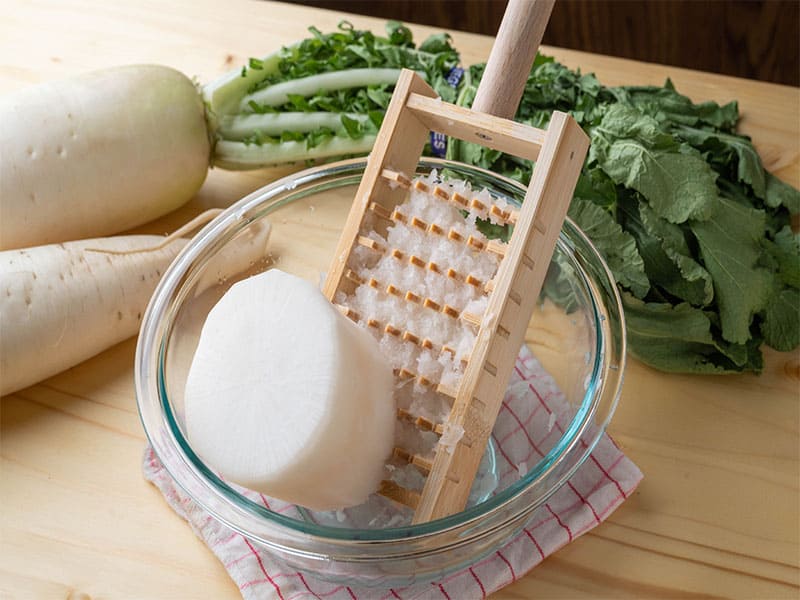 This is a type of white radish that can be eaten raw like pickles or cooked in different ways. They are the important ingredients for many amazing Japanese appetizers. Here are a few sample dishes and side dishes using Daikon are:
Takuan: Japanese style yellow pickled radish.
Tsuma: that stringy daikon garnish you see on sashimi plates. Used to deodorize fish smell and decoration.
Kenchin-jiru: a kind of soup that has root vegetables and tofu inside.
Daikon Fukumeni: simmered Daikon in light soy based broth.
14. Dango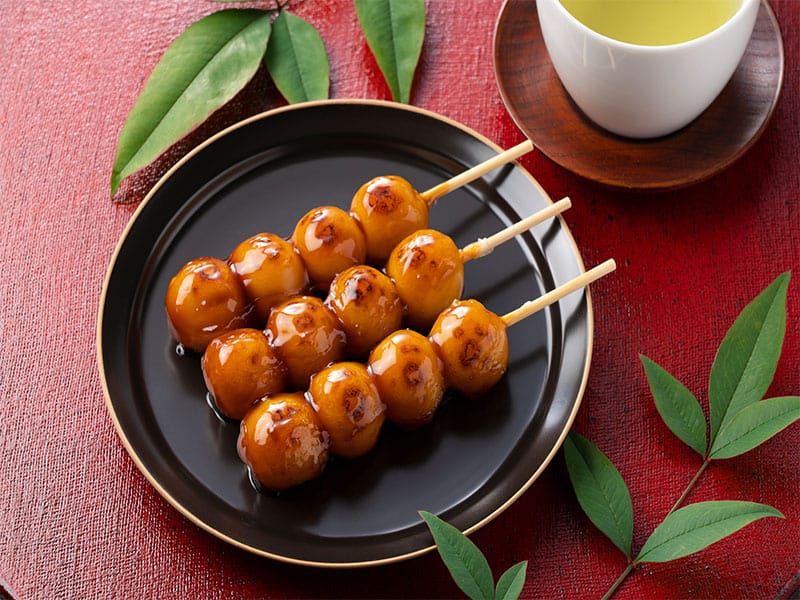 Dango is a rice ball made from rice flour. It can be included in both savory and sweet dishes. A famous savory dish of Dango is the Dango Jiru, which is a type of miso soup with Dango, seaweed, tofu and root vegetables. As a dessert, it is more often to serve a few Dango on a skewer with special toppings like red bean paste, sweet soy glaze, and black sesame sauce.
Its texture is best for those who love to eat something soft and chewy.
15. Dashi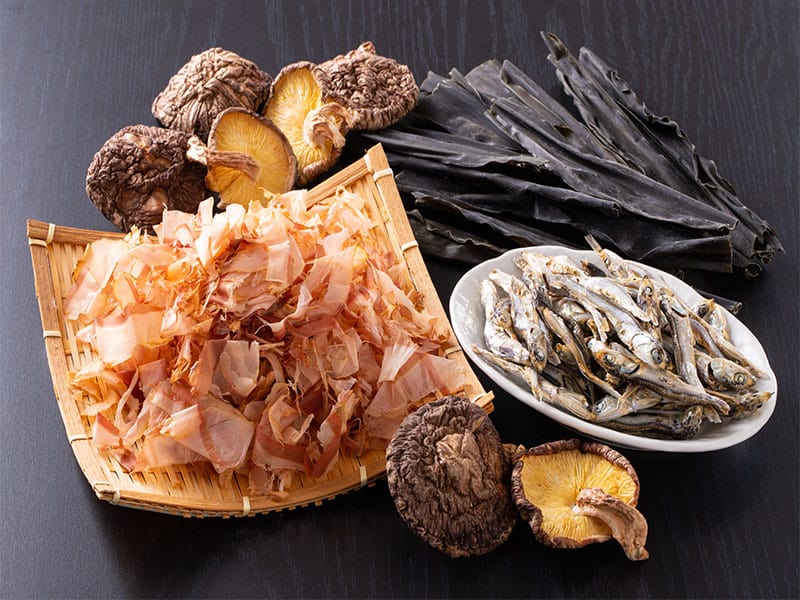 Dashi is the fish stock or seaweed stock that is used in cooking. From braised dishes, soup, to fried eggs, it is used in many savory dishes by almost every household in Japan.
American Cuisine
American cuisine is not all about fast food. As the U.S. is said to be the melting pot of gold, many international foods can come with a little twist of the "American" taste inside. Besides that, the country also has good seafood and meat dishes along with popular desserts like brownies, strawberry shortcakes, cherry pies, and more. A few foods starting with D that shape up American Cuisine are:
16. Detroit-Style Pizza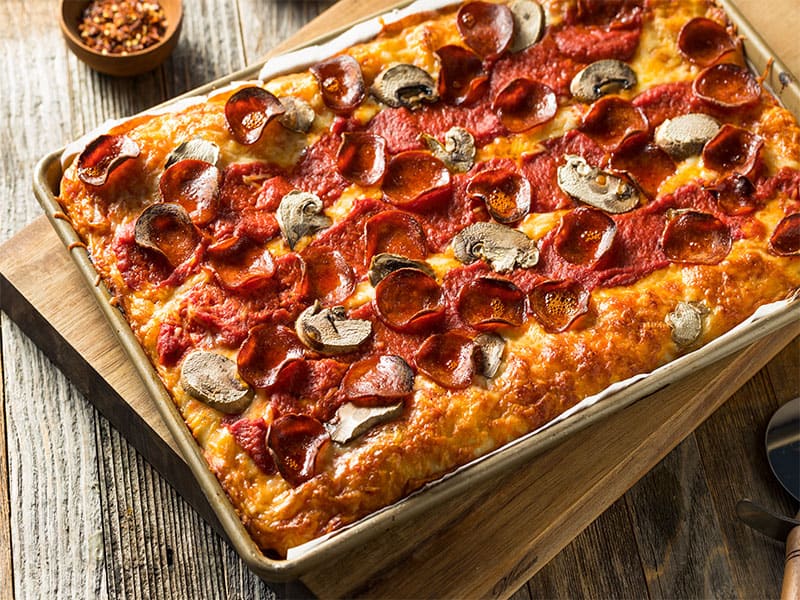 This thick rectangular pizza with a crunchy outer crust is a must-try item if you are visiting Detroit. The cheese is melted to the edges, and instead of using large pepperonis like any other pizzas, this one has smaller but thicker pepperonis.
17. Devil's Food Cake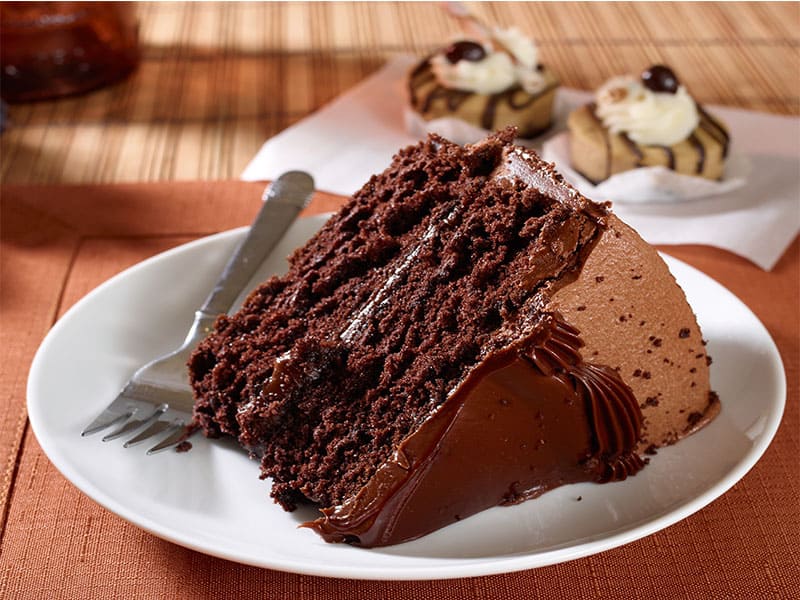 This cake is light in texture but comes with a rich chocolate layer, which is different from a regular heavy and dense chocolate cake.
18. Doritos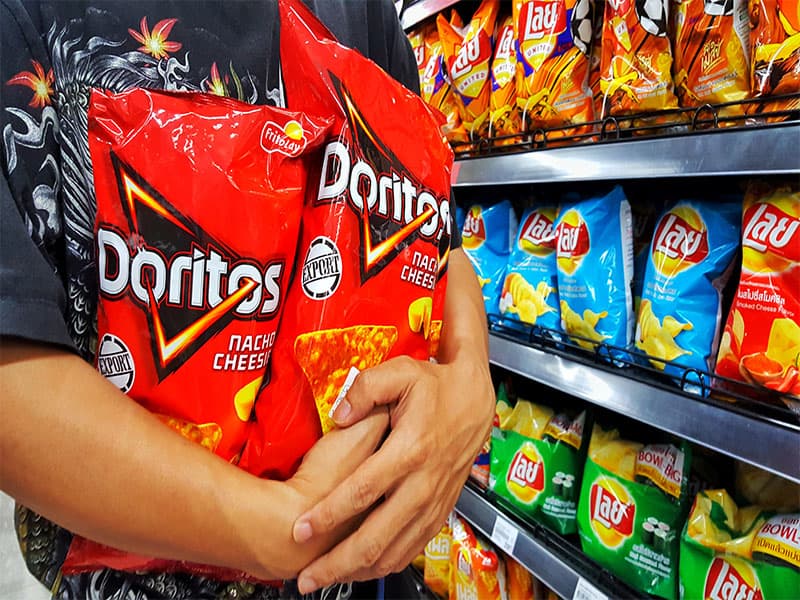 Did you know that Doritos were made in Disneyland? They were invented by a restaurant called Casa de Fritos, which is now renamed Rancho del Zocalo Restaurante.
These popular addictive snacks come in many flavors, such as chili cheese nacho, spicy ranch, taco flavor, BBQ, etc. And do you know what is better? Serve it with handy ready-made salsas for the quickest snacks. And your Doritos treats would never get bored.
19. Donuts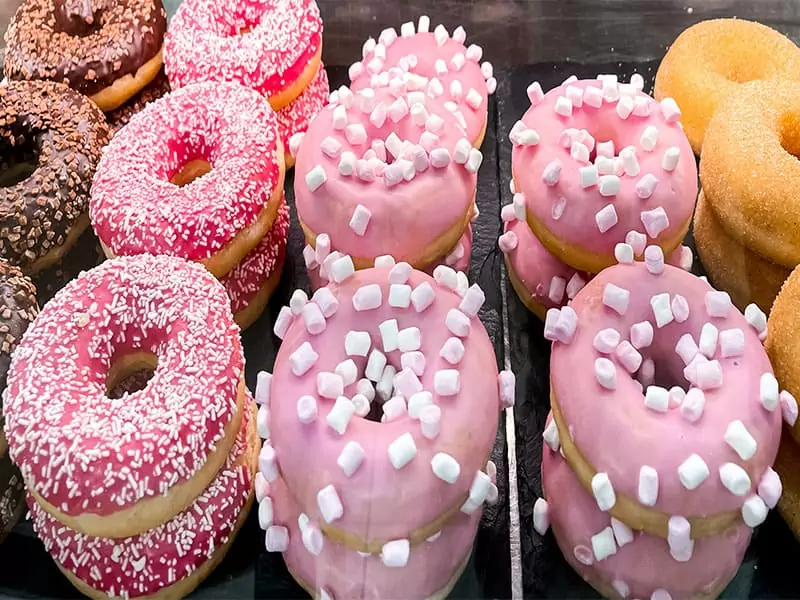 Donuts were first brought by the Dutch settlers to early New York. There are still some debates going on about if they can be called as American sweet snacks or not. However, the best stores to enjoy the best Donuts are mostly located in the U.S.
The classic Donuts come with sugar toppings or are filled with jellies, but nowadays, Donuts come with a larger variety of fillings, toppings, and shapes.
Indian Cuisine
Next is India. India is a diverse country consisting of different religions and cultures, and the diversity is having a big impact on the food culture, too. You can find the tastes and cooking methods vary from North India, South India, East India, and West India, but they all consist of a generous amount of nutritional spices.
20. Dosa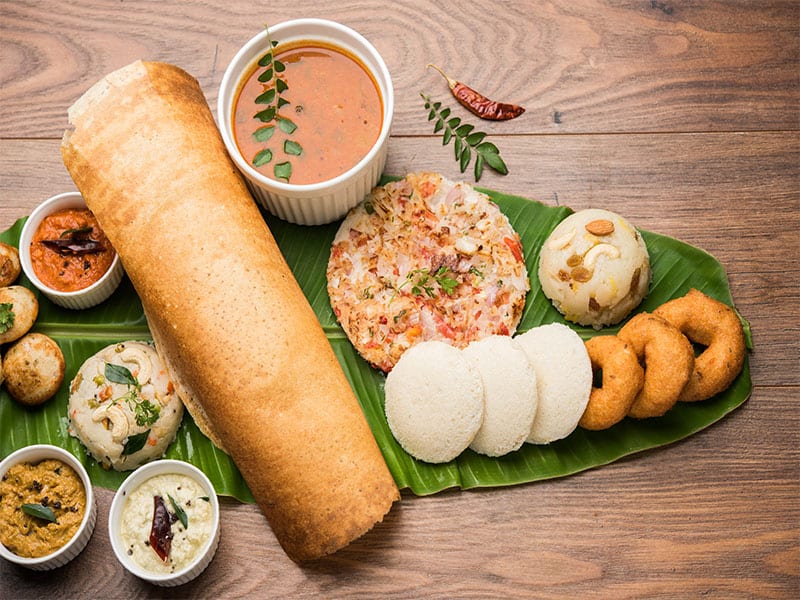 This Indian-style crepe is a staple food in South India, but is also widely eaten around the country. The cooking method is relatively easier compared to other dishes. The recipes are also simple and very versatile, as they can vary in ingredients depending on each region. Here are samples of a few different types of Dosa:
Masala Dosa: the classic and most popular Dosa out of all types and is well-known around the world, too.
Cheese Dosa: adding cheese in gives this Dosa a mixture of Indian and Western taste.
Neer Dosa: "neer" itself means water and what makes this type of Dosa different from others is the thin and crisp crepe made with watery batter.
21. Dahi Kebab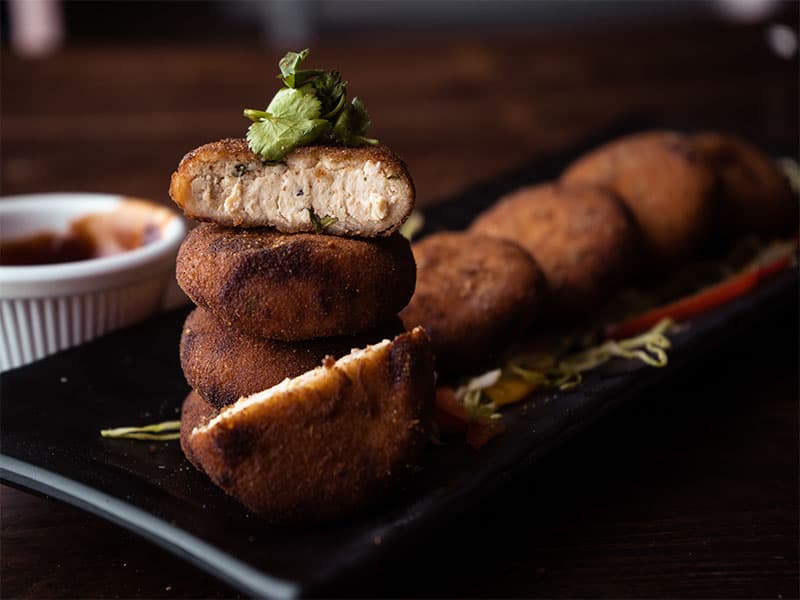 Dahi Kebab is a kebab popularly eaten in North India. The best thing about this Dosa is that even though it is crispy on the outside, you will be in love with how the texture inside will melt in your mouth with just one bite.
22. Dal Makhani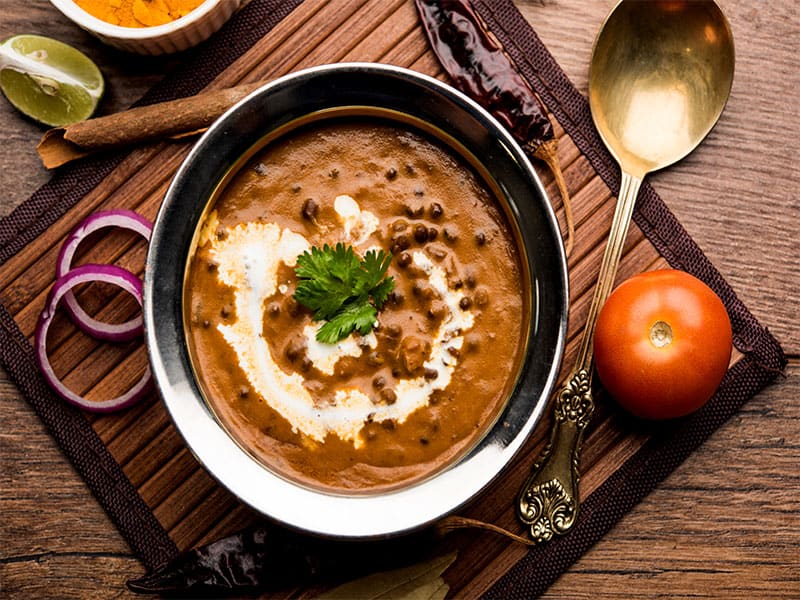 Dal Makhani is a popular Indian dish originated in the Punjab region, a region located in the northern part of India and Pakistan. It is made by simmering lentils and beans with butter and spices, and thanks to these ingredients they give this dish a rich and creamy flavor.
Italian Cuisine
Famous for the country of Pizza and Pasta, Italian cuisine can never be forgotten in the top 10 most popular cuisines in the world. They are known to be simply cooked without any complicated recipes, yet very delicious. Their food also varies from north of Italy to south of Italy. Not many food names start with D for this cuisine, but I will list a few below.
23. Ditalini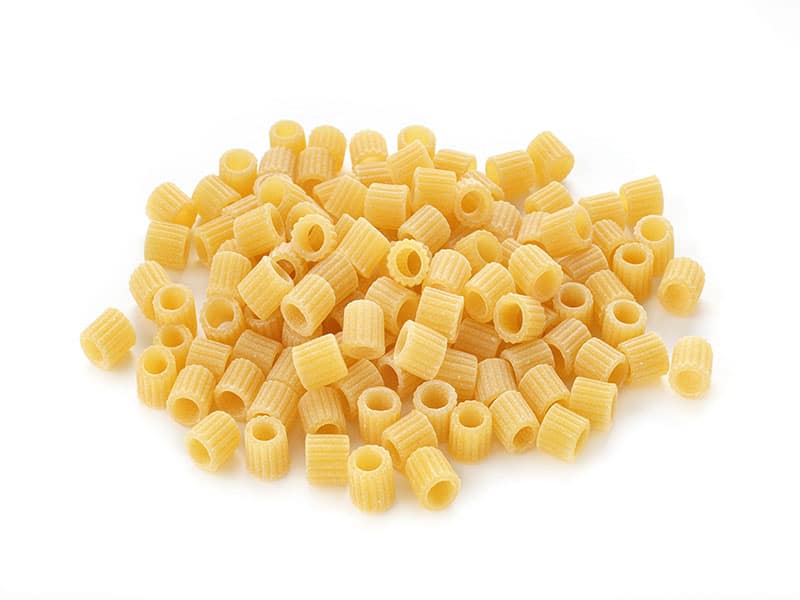 Ah yes, here comes a little knowledge about Pasta! There are many types of pasta noodles and this Ditalini here is shaped like a short tube, wider but shorter than Macaroni.
Compared to other longer pasta noodles, Ditalini goes better with light dishes than heavy savory dishes. It is popularly eaten with soups since the size fits with the soup spoon. Pasta salad is also a common recipe, and it's not boring at all because you can always change the ingredients and sauces to make different kinds of Ditalini pasta salad!
Latin American Cuisine
Latin American Cuisine includes a highly diverse mix of foods from many countries such as Mexico and those in South America, Central America, and islands on the Caribbean sea. Even though each country's food uses different kinds of spices, those spices and herbs are what make Latin American Cuisine as a whole known to be rich and aromatic in flavors. Below is a famous confection popularly consumed in the areas and around the world.
24. Dulce De Leche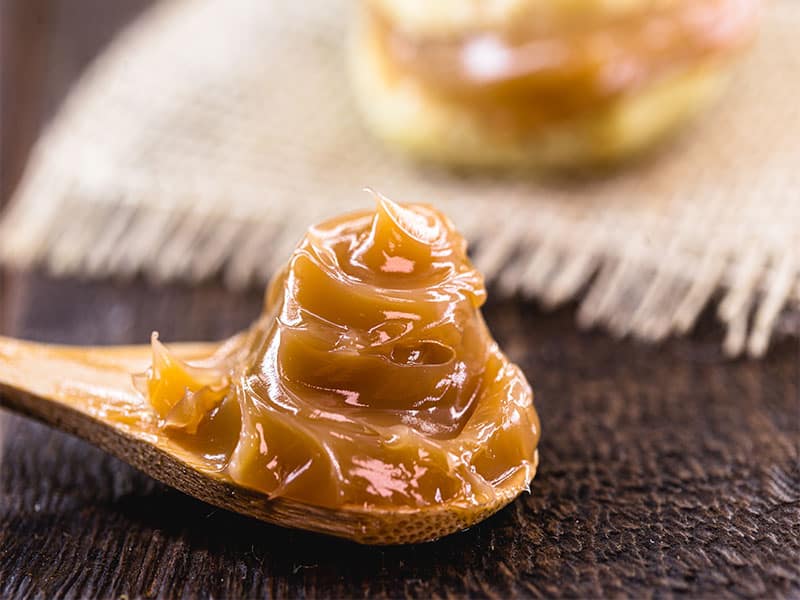 Dulce de Leche is one of the most renowned Argentine desserts which is made from caramelizing sugar and milk. That makes the taste of Dulce De Leche similar to caramel but creamier since milk is used instead of water. It is used in ice cream, donuts, cakes, etc.
Let D-Named Foods Add Fun To Your Daily Life
Although the letter D is not that popular when it comes to food names, that is why it is fun to play word games about food that starts with D because it is challenging.
I hope you find the above information helpful, and who knows? Maybe you will impress your family and friends with facts about some exotic food above while dining out next time. Or maybe now that you read about durian, you may want to try the fruit and end up loving them. Just saying, only if you want to, though!
If you know any more food names that start with D, I would love to hear them with your comments below.