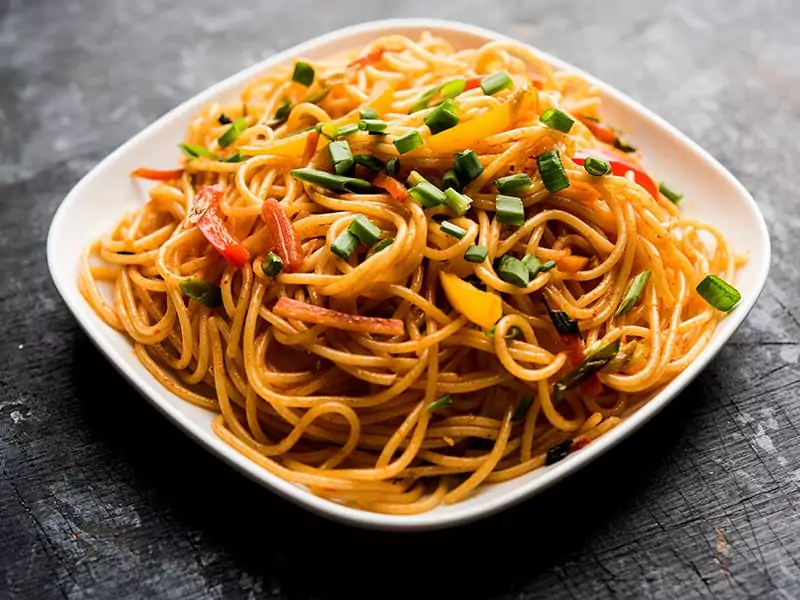 I find it hard to name all the food that starts with N; there seems to be very few of it that spring up in my mind. And as a curious person, I decided to go online and do a thorough search on all foods. I was eye-opened; there are a lot more than I ever imagined!
Today I'm bringing to you a comprehensive list of all the wholesome foods that start with N from cultures all around the globe. Be prepared for both household names and exotic foods.
Hopefully, you will gain some helpful knowledge and find suitable foods to have a tasty and novel swap for your meal. I'm sure these one-of-a-kind dishes will breathe novelty into your mundane daily meal. So let's dwell on it!
25+ Foods That Start With N Around The World
Here is the curated list of 25+ foods that have the name starting with the letter N, and interestingly, most of them are fruits and vegetables:
Fruits And Vegetables
Nameko Mushroom
Nance Fruits
Napa Cabbage
Nasturtium
Nashi Pear
Natto
Navel Orange
Navy Bean
Nectar
Nectarine
Nettle
Neem
Nigella Seeds
Nori
Nutmeg
Nutmeg Melon
Meat And Seafood
Nugget
Snack And Dessert
Nachos
Naan Bread
Natillas
Nougat
Other Unique Foods Beginning With Letter N
Nashi Goreng
Neufchatel Cheese
Noodle
Nutella
Norbury Blue
Wholesome Fruits And Vegetables That Begin With The Letter "N"
All vegetables and fruits that begin with N are irresistibly delicious and have loads of healthful benefits.
1. Nameko Mushroom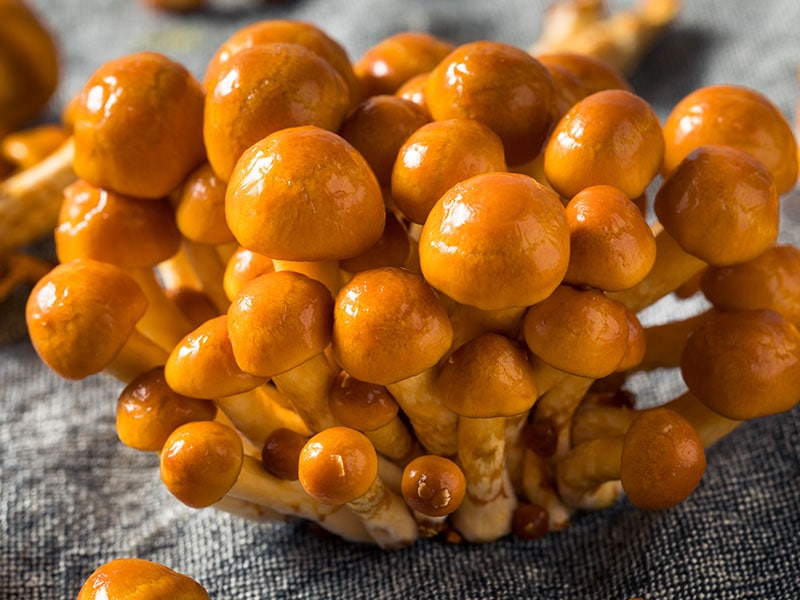 Nameko mushroom has an earthy, nutty flavor reminiscent of butterscotch or cashews, so it is also known as butterscotch mushroom in the US. It is mostly used as an ingredient in stir-fries, soups, stews, risotto, and a wonderful accompaniment to meat dishes.
The mushroom is a primary ingredient in the Japanese miso soup, and a common vegetable served in the Japanese hotpot.
Wild nameko mushrooms thrive in bunches on dead oaks trunks from fall to winter, so if you want to have the authentic taste of nameko mushroom, don't miss out on
2. Nance Fruits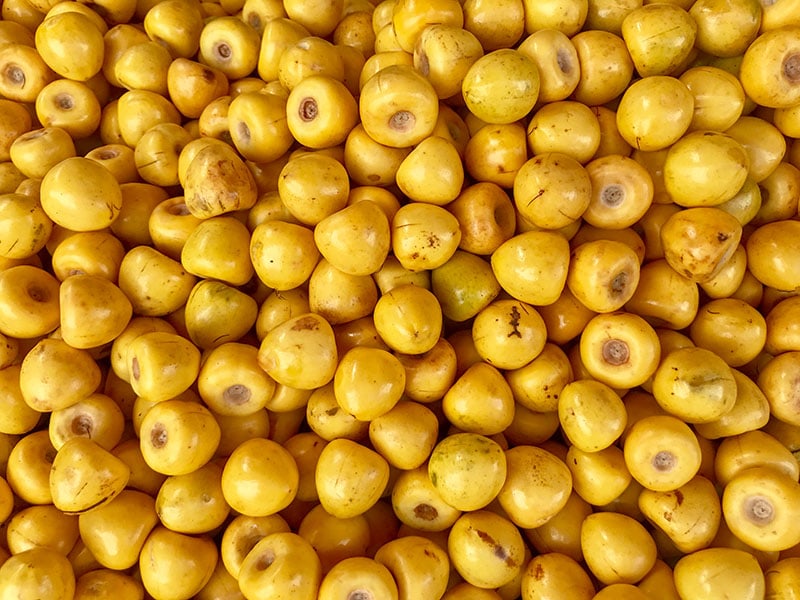 Nance fruits are harvested off a plant native to tropical regions of America. They are the same size as cherries, with a deep yellow and orange color. They taste sweet and have a fantastic aroma that is described as a soap-scented fragrance.
Nance fruits are eaten raw or used as an ingredient in multiple desserts. They can be candied in sugar or fermented to make liquor and are most commonly used in frozen desserts like ice cream and sorbets.
3. Napa Cabbage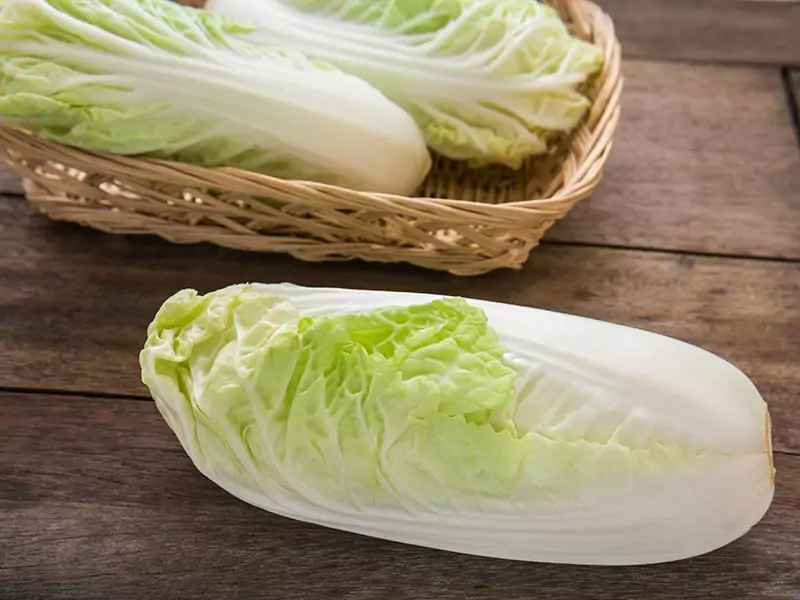 Napa cabbage is a type of cabbage that originated near Beijing, China. It has been widely cultivated throughout the world since the 20th century, in Asia, Europe and America.
It has a distinct shape from the commonly known cabbage, with an oblong shape and leaves densely layering side by side. Its leaves are much juicier, thinner, and less crunchy than regular cabbage, so it is used widely in Asian countries.
Napa cabbages are prepared in various ways: simply boiled, stir-fried, or featuring soups. They are also perfect for quick veggie side dishes which can stimulate the deliciousness of a whole meal.
For example, Korea's signature kimchi is also made from napa cabbages. You will see Koreans always serve them along with other main dishes. Another common use of this vegetable is for hotpots.
4. Nasturtium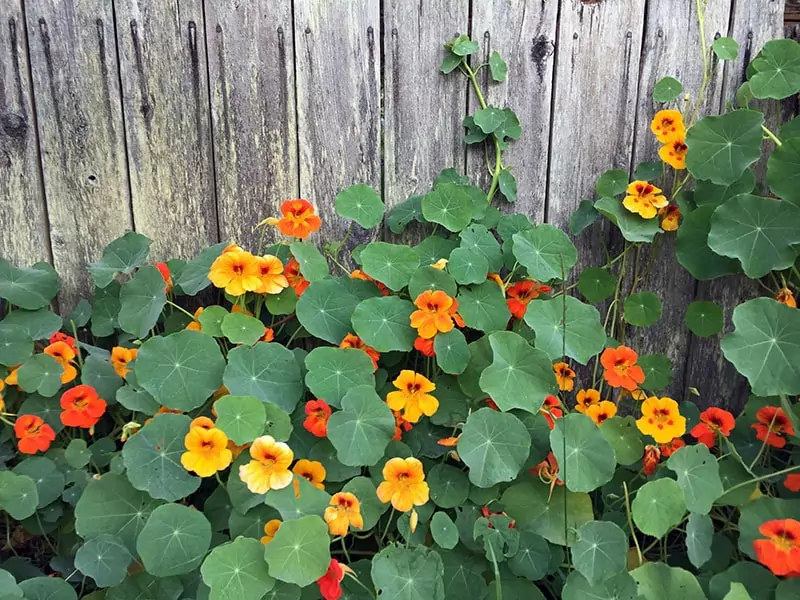 Nasturtiums is a group of 80 species that are native to South and Central America. Amazingly, all parts of nasturtiums are edible, including flowers, stems, leaves, and seed pods. The flavor is pretty much reminiscent of radish or watercress, peppery and fresh.
Nasturtium is easy to grow; its showy flowers add pops of colors to your garden. Moreover, it's not only pleasing to the eye but also used to make meals full of novel and natural taste.
Nasturtium flowers are used in salad and stir-fried dishes, while its green seed pods are usually harvested and steeped in spiced vinegar and served as a condiment or garnish. Its stems and tubers are also used as a staple food in many regions.
5. Nashi Pear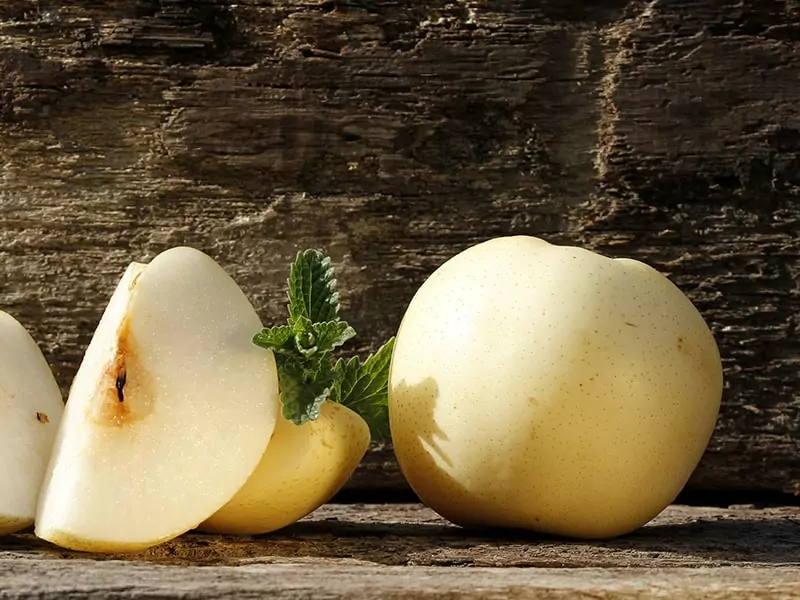 Nashi pear is the common name for all species of Asian pears. Nashi pear typically has a brown-dotted white or yellow-brown skin and an oblong shape. Its flesh is crunchy, incredibly juicy, and full of pleasant sweetness.
Unlike European pears, you cannot use Asian pears in baked goods or jams cause they contain too much juice. Instead, Nashi pear makes an excellent choice to eat as a snack. They are peeled and served raw or dipped in spices to enhance the sweetness.
Pear juice is also a favored fruit juice for its refreshingness. Nashi pear is known to help people with vocal problems and treat sore throats. Having a glass of pear juice every day is an efficient method to lose weight.
6. Natto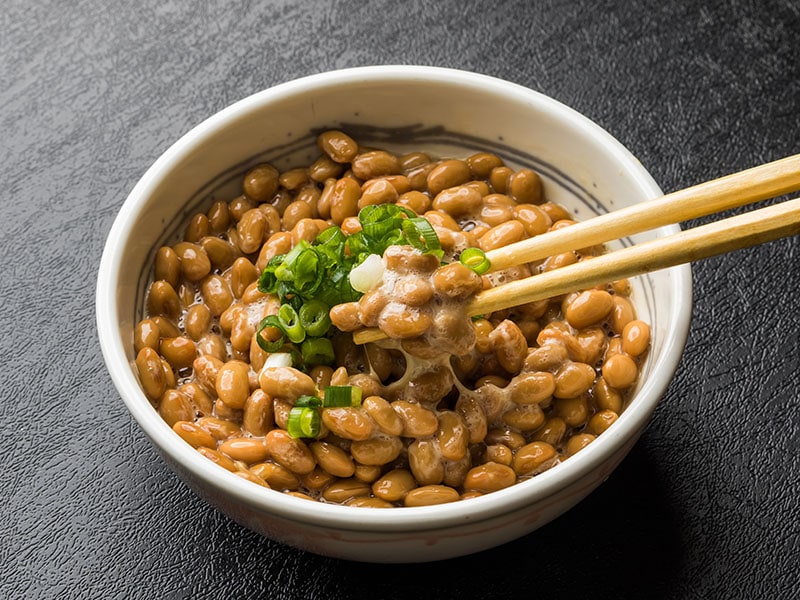 Natto is a traditional Japanese food that includes fermented soybeans. It is among the most popular foods to foreigners, along with sushi and sashimi. You can enjoy it as a typical Japanese accompaniment that is usually served at breakfast to boost your energy.
Natto is considered an acquired taste, which means people who have not substantially experienced it are very likely to dislike it. This is due to the slimy, sticky texture and overwhelmingly intense flavors it carries.
Natto is combined with mustard, dipping sauce, or even raw egg yolk, mixed well, and poured all over hot rice. People who have grown familiar with natto describe the taste as rich, nutty, umami, and decadent.
Despite being in between both love and hate, natto is widely known for its health benefits. A 2009 survey reported that about 70% of Japanese enjoy natto, and the rest do not like it but still eat it for health benefits.
The navel orange is a seedless type of citrus fruit that is in season in the winter months. They are widely cultivated in California, Arizona, and Florida.
They are packed with a lot of sweet flesh and less tart than other types of oranges, including Valencia Oranges. However, limonene found in its flesh will make the taste bitter after 30 minutes of exposure to air, so it is best enjoyed fresh.
Navel is one of the ideal orange varieties for juices. Besides, it can also be jammed, or roasted to enhance the sweetness and served with cinnamon as a dessert. Chopped oranges can be added to a fulfilling breakfast or topped on ice cream, or used to garnish beautiful cakes.
Moreover, its aromatic zest can be used to flavor baked goods, yogurt, or syrups.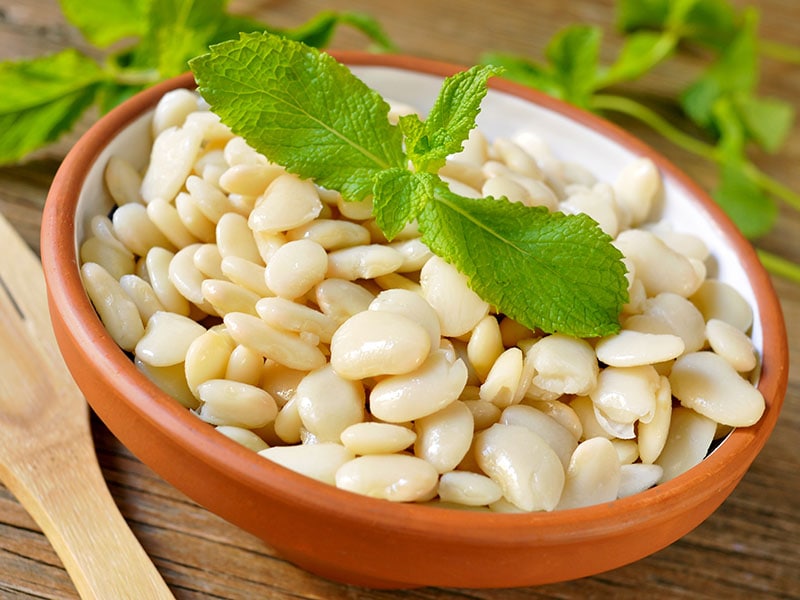 Navy bean (also known as haricot) is a species of common bean that originated in the Americas. The beans are generally smaller than other types of beans and have a distinctive white color. Cooked Navy beans are soft, creamy, and have a decadent mouthfeel.
Navy beans are a standard ingredient in the Boston baked beans of New England gastronomy and white bean and rice, a signature dish of South Louisiana. You can puree them and add soups, sauces, and stews as excellent thickening agents and flavoring agents.
They are also used to make delectable baked creations; I suggest you try Navy bean pie; this sweet treat will keep you grinning from ear to ear!
9. Nectar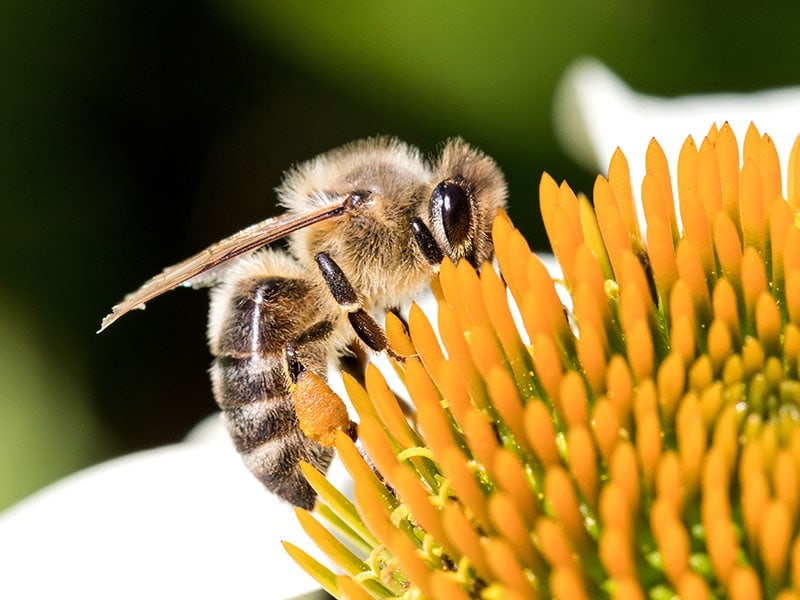 What else is more wholesome and tranquil than natural creations? Nectar is certainly among those beautiful gifts that Mother Nature generously gives to us. Nectar is a sweet liquid produced by flowers to attract bees and birds in exchange for their help with pollination.
It is worth mentioning that not all nectar is edible. You should look for those flowers that have been identified as safe for humans to drink nectar. Some notable edible nectar includes those collected from Japanese honeysuckle, false hibiscus, and grevilleas.
A curious forager never passes through the opportunity to collect this fresh and delicious liquid. You can use nectar as a natural sweetener or drink it directly (of course, if you have plenty of it).
10. Nectarine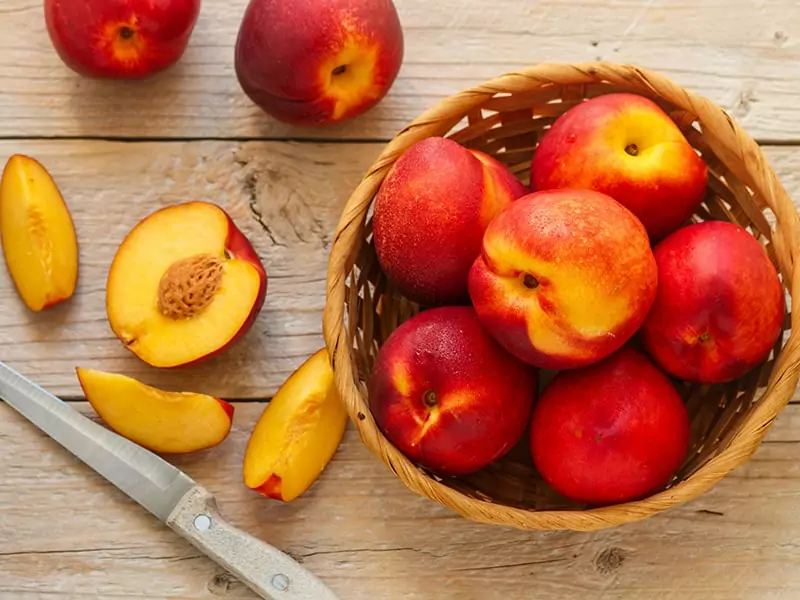 Nectarine is a common name for varieties of peaches that have smooth, glossy skin and lacks the fuzzy hair that is common in peaches. Nectarine and peaches are commercially categorized as two different fruits.
Nectarine appears more reddish than other types of peaches, and they are generally smaller and bear more sweetness and firmer texture. However, these N-something fruits are easily bruised. White flesh nectarine is sweeter than yellow flesh.
The fruits can be consumed whole without peeling off the skin. It is recommended to leave the skin on cause it takes up the majority of vitamin C content and has more aroma. Nectarines can be grilled and used in salad, filling in burgers, or simply detox drinks.
11. Nettle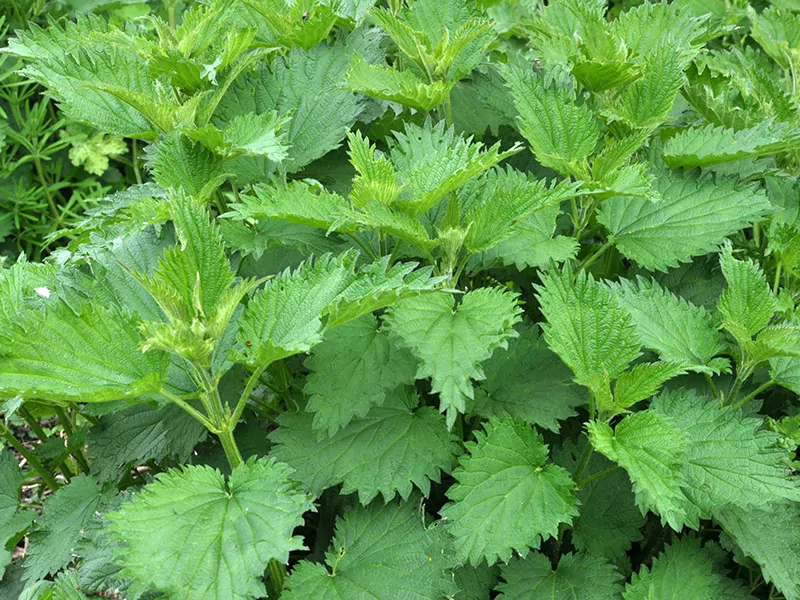 Nettle is a short shrub plant that is native to temperate zones. Its leaves are quite familiar to perilla, forming a heart shape with a saw-like pattern on the edges. Young nettle leaves have long been used as a traditional food for both culinary and medicinal purposes.
Cooked nettle leaves have a blended flavor of spinach and cucumber. They are used in a wide variety of recipes, including nettle soup, sauces, dressings, and baked goods. Nettles leaves are also used to make drinks such as beer, smoothies, and tea.
Nettle tea is considered a superb herb because of the huge amount of nutrients and benefits it brings to the body. Nettle tea is good for overall health and wellness. It promotes quality sleep, detoxifies the body, and aids fertility.
12. Neem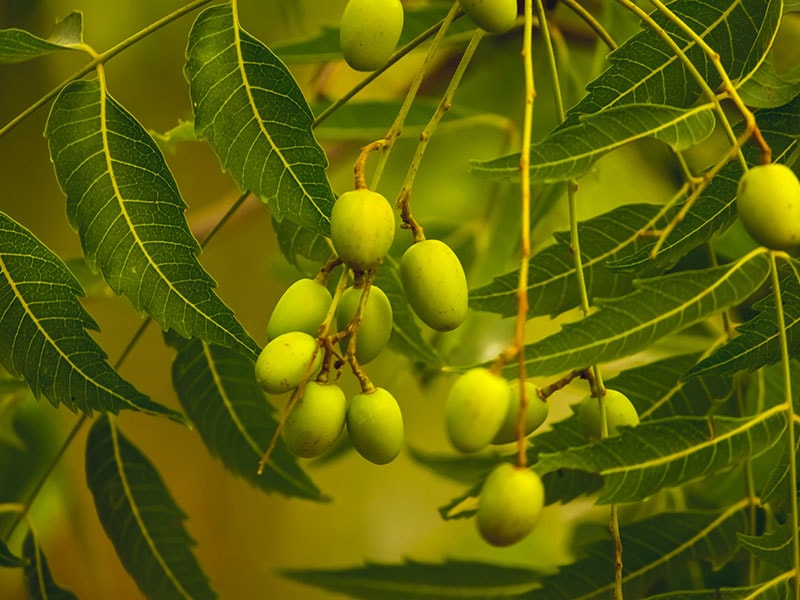 Neem or Indian lilac is a tree native to Indian and Africa. They grow primarily in tropical and subtropical regions. Leaves, flowers, fruits, and sap are edible parts of the neem tree, and they are used in several areas of Southeast Asia.
Young neem leaves are stripped off the branches and eaten raw or stir-fried with other vegetables or mixed into salads. The leaves' bitter taste In Myanmar, they are boiled with tamarinds to mild the bitterness.
Flowers are used both as a flavoring and a vegetable. The sap is used to ferment alcohol, and fully ripe fruits offer sweet pulp for drinks and snacks.
13. Nigella Seeds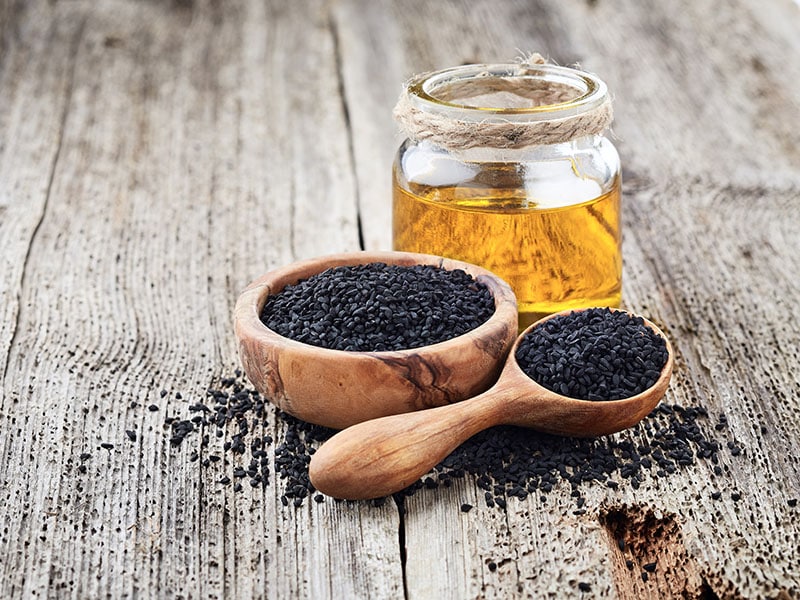 Nigella seeds are harvested from the Nigella sativa, a flowering plant native to Eastern Europe. They are also known as black cumin and are considered one of the oldest spices ever used. They were found in Tutankhamun's tomb and mentioned in the Old Testament.
They have a pungent taste accompanied by a mildly bitter flavor that is reminiscent of toasted onions. The black, crunchy seeds are used as a spice or natural flavorings and seasoning and naturalized in African, Middle East, and Indian cuisines.
Dried-roasted nigella seeds add a smoky, nutty flavor and crunchy bite when sprinkled on salads, curries, vegetables, bread, and stir-fries.
14. Nori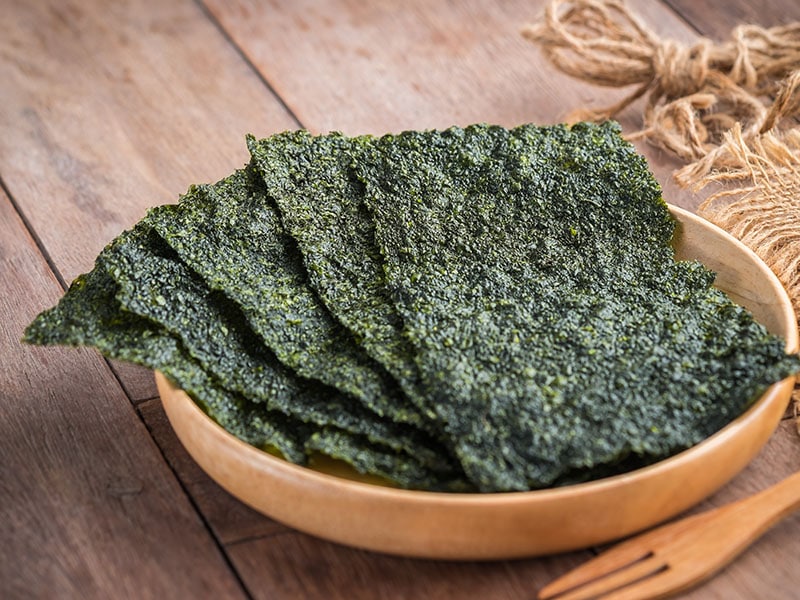 Nori is Japanese roasted edible seaweed sheets that are popular in Japanese cuisine. It has a savory taste, slightly dry and strawy texture, and distinctive aroma.
Nori is commonly used as wrappers in sushi and rice balls, where it adds depth to the flavors of plain rice. Its Korean equivalent, "kim," is also used for the same purpose. Nori is cut and sprinkled on soups and noodles both as garnish and flavorings.
15. Nutmeg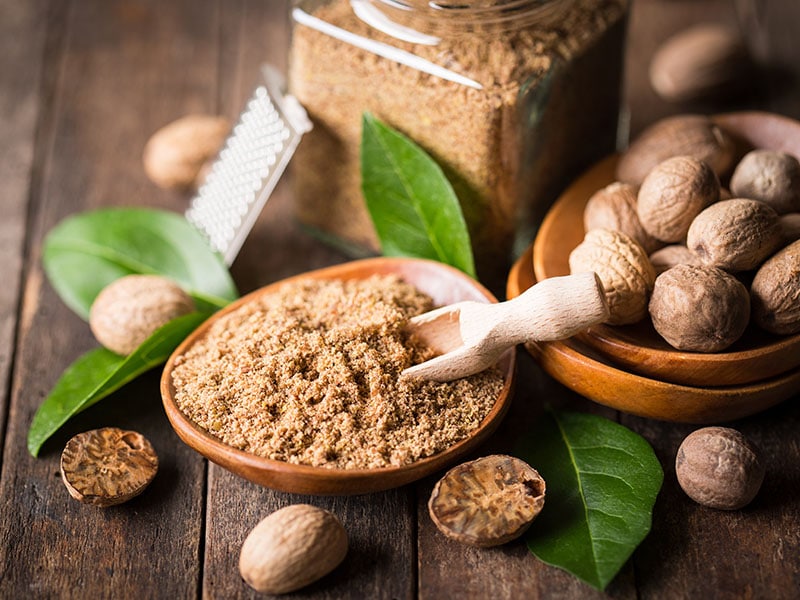 Nutmeg is the ground nutmeg seeds of several plants belonging to the genus Myristica and primarily cultivated in Indonesia.
The powder is used primarily as a spice. It has a tangy, warm fragrance and a sweet, nutty taste. Thanks to the unique flavors, nutmeg has become a significant ingredient in various recipes.
However, it might be challenging to find them sometimes. But do not fret; there are plenty of alternatives to nutmeg. They can work so well that you won't even notice nutmeg's absence.
16. Nutmeg Melon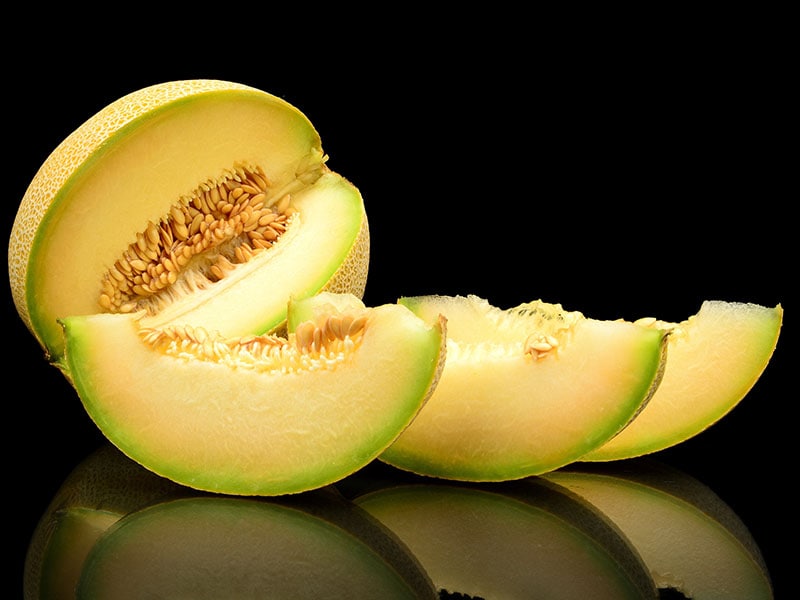 Nutmeg melon is the general term for melon varieties that have a nutmeg shape. They can have netted skin (e.g., cantaloupe) or smooth skin (e.g., honeydew). Most of the time, nutmeg melon refers to cantaloupes.
Depending on the variety, nutmeg melons can have green or yellow thick pulp; they boast juicy and sweet mouthful bites.
Nutmeg melon can be eaten fresh or chopped into pieces and mixed in a salad, yogurt, or topped ice cream. I suggest you try including cantaloupe in the Russian spring salad recipe; the mild sweetness and crunchy texture compliment the overall flavors amazingly.
Meat And Seafood With N As A Starter
There is only one food that has a name starting with N, and it's nothing unfamiliar it's nuggets!
Nugget is a piece of chicken meat that is deboned, mashed, and covered in batter or breadcrumbs, and deep-fried. They are one of the most popular fast foods among US people and are readily available in every restaurant.
Chicken nuggets are sold frozen in packages and ready for use at any time. They are served with dipping sauce to enhance the flavors and. Popular dipping sauces to pair with nuggets are ketchup, chili sauce, and mustard.
Awesome Snack And Desserts With N Beginning In Their Name
There's no denying that snacks and desserts bring the ultimate pleasure to people. Let's consult these following N-foods to make your next coffee and tea break more relaxing.
Nachos is a regional dish originating in Northern Mexico which includes toasted tortilla chips usually poured over with rich cheese-based sauce. It is often served as an appetizer or a light snack.
There are many variations of nachos that you can choose from in terms of toppings and dressings. There are also many dishes you can pair nachos with. Personally, I prefer nachos as a pierogi side dish, although it's much more common to serve nachos with guacamole.
Exquisite versions of nachos may include fried beans, slices of jalapenos, ground beef, and various herbs. There are also a lot of options for sauces, including guacamole, salsa, or sour cream. These advanced and elaborate nachos are hearty enough to serve as the main dish.
19. Naan Bread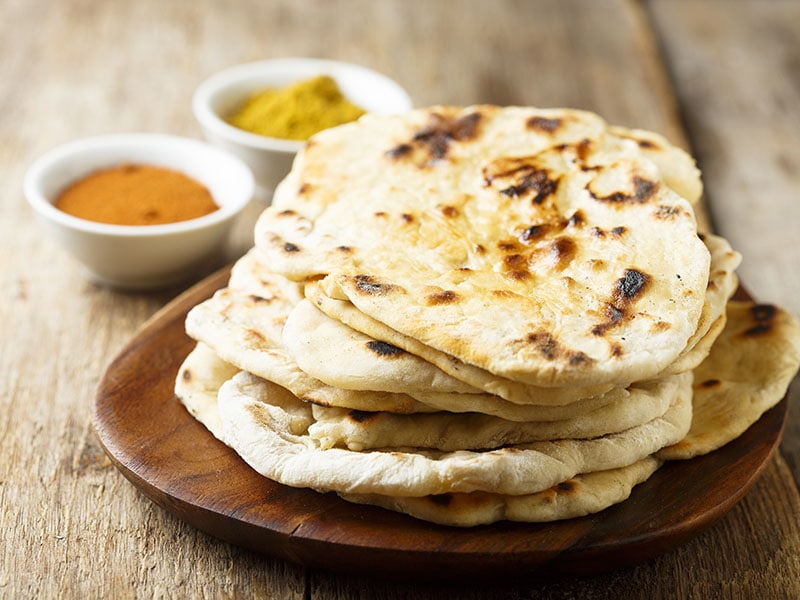 Naan bread is a flatbread primarily consumed as a staple food in the Middle East and Western Indian cuisines. It is made from flour, yeast, salt, butter, and yogurt. And people usually serve it as an exotic Indian side dish at many parties because they are not too challenging to prepare.
They are baked over the side of the tandoori oven, so each bread is toasted evenly and has a slightly chewy and soft texture, with a distinct taste. You can enjoy the traditional and local ways with a spread of butter, fill it with grounded meat and herbs, or dip it in a yummy sauce.
Naan bread is absolutely delicious even without accompaniments, and they make the perfect base for homemade pizza, sandwiches, bread, and many other types of pastry.
Natillas is the common name for varieties of custards and similar dishes in the Spanish-speaking world. They typically contain egg, milk, and sugar as the three standard ingredients, but it sometimes depends on the place where it's made.
There is a broad range of delicacies under the categorization of natillas. Cinnamon, vanilla, lemon peel, and other aromatic ingredients are included to enhance the flavors. They are served with accompaniments like fresh cheese, cookies, caramel, chocolate, or coconut.
Nougat is a sweet treat that is usually given as a gift on special occasions, but it definitely cheers you up. Traditionally, they are made from sugar or honey, roasted nuts, egg white, and chopped candied fruits.
The candies have a chewy and toothsome texture, which is a combination of different ingredients and bears a super sweet taste.
Modern variations call for the use of marshmallows and powdered milk as the base, with nuts and fruits being more versatile. Some recipes use cookies as an ingredient, and candied fruits may be substituted with dried fruit to mild the sweetness and add to the look.
Flavorings like cocoa powder, cinnamon, matcha powder, or dried rose petals are also added. Modern nougat has a crunchier and grainer texture, and they have a mesmerizing look created by pops of colors contrasting against the milky white base.
Other Foods That Start With N That You'll Love
And last but not least, let's go through some signature foods that contribute to the uniqueness of cuisines all around the world.
Nasi Goreng is a fried rice dish originating from Indonesia. It is a national dish in Indonesia and is primarily consumed in Malay-speaking communities. If you have the chance to travel to Indonesia, don't hesitate to give this dish a try, especially the one found in Balinese cuisine.
Nasi Goreng is usually made from leftover rice, which lends a chewy texture to the dish and sets it apart from other types of Asian fried rice. The rice is seasoned with salt, pepper, onions, sweet soy sauce, etc. Shredded beef or chicken may be used to make it nutritious.
A platter of Nasi Goreng is served with many accompaniments such as pickled vegetables, sunny side up or boiled eggs, beans, lettuce, tomatoes, etc.
It makes both a fulfilling breakfast and a hearty dinner. If you travel to Indonesia, do not forget to taste this delicious dish.
23. Neufchatel Cheese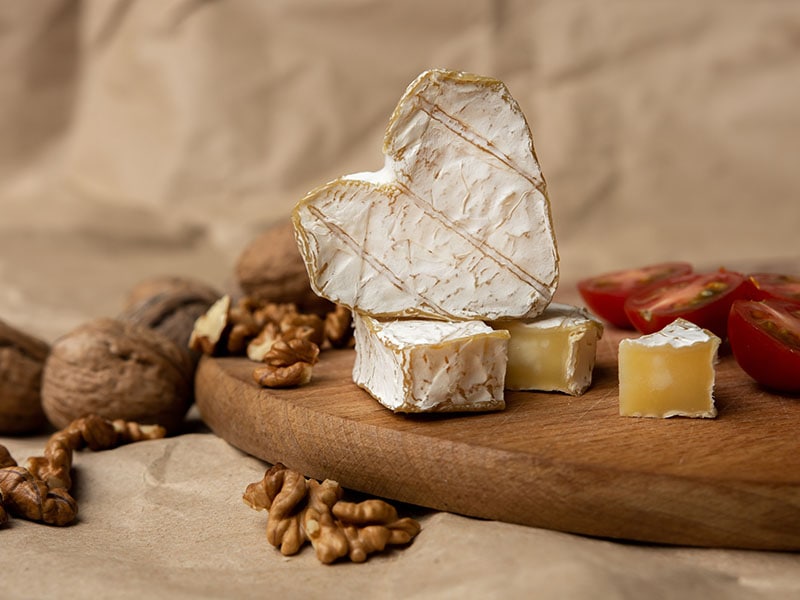 Neufchatel cheese is a mold-ripened cheese with white color, semi-soft and grainy texture, and a mushroomy and nutty taste. The cheese is usually made in a heart shape or a huge block.
There's also the American Neufchatel cheese, a product that including cream in the Neufchatel recipe. So when you compare Neufatchel cheese against cream cheese, you'll see the former is much softer and contains lower fat content. So Neufchatel is also a healthy swap-in for cream cheese.
24. Noodles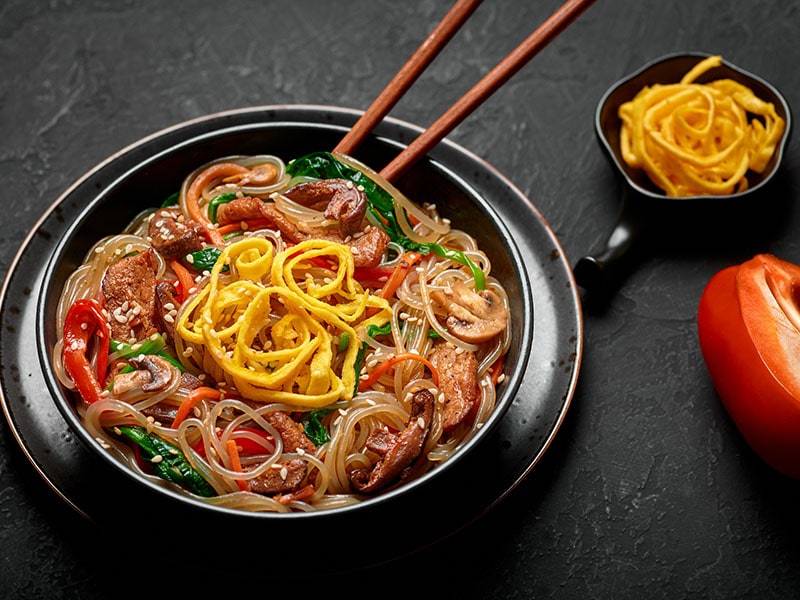 Noodles are flat or long round strips of rolled unleavened dough and cooked in a flavorful broth. They can be stir-fried and deep-fried. Noodles are usually served in a broth as a noodle soup or mixed with sauce (just like spaghetti).
There are a wide variety of noodles, most of which are a staple food in Asian cuisines. Some worldwide popular noodle dishes include Japanese' ramen noodle soup, Vietnamese flat noodle soup (pho), Korean mixed glass noodles (japchae), etc.
Noodles are made from starchy ingredients but mostly are whole grains, nuts, and beans. Some typical noodles are wheat noodles (which prevail in Eastern Asian cuisine), rice noodles (in Southeast Asia, primary Vietnamese cuisine), and buckwheat.
25. Nutella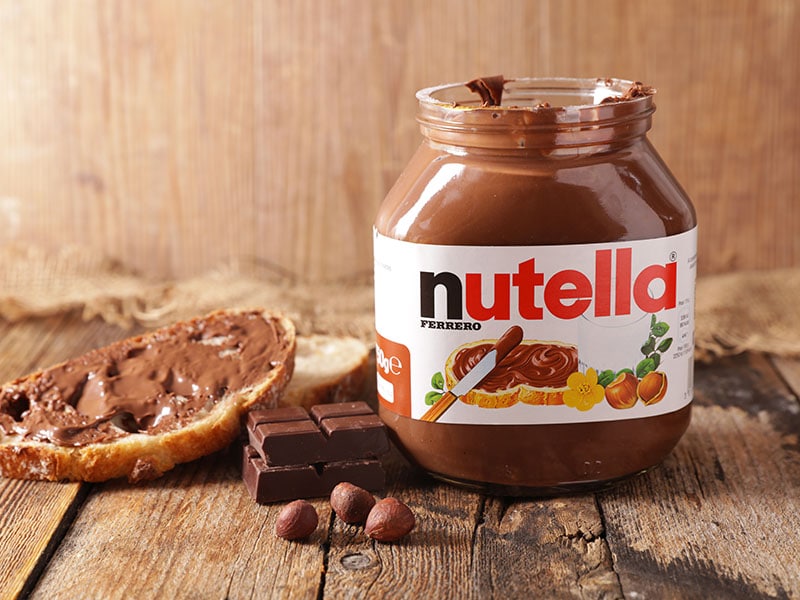 Nutella is the brand of a store-bought spread made from hazelnut cocoa. Despite being a brand's name, the product has gained popularity and become a ubiquitous food in the US mainstream, so Nutella is also used to refer to the spread.
The most content of Nutella is sugar and palm oil (50%), hazelnuts (13%), cocoa, and skimmed milk. Other flavorings and enhancers are added to create thick consistency and flavors. Each production of Nutella applies a different recipe so that they may taste differently.
A generous spread of Nutella is perfect to comfort toasted bread, pancakes, bananas, waffles and make your breakfast fulfilling. You can include Nutella in various desserts and baked goods recipes; the creaminess and nutty flavors add a whole world of flavors to them.
26. Norbury Blue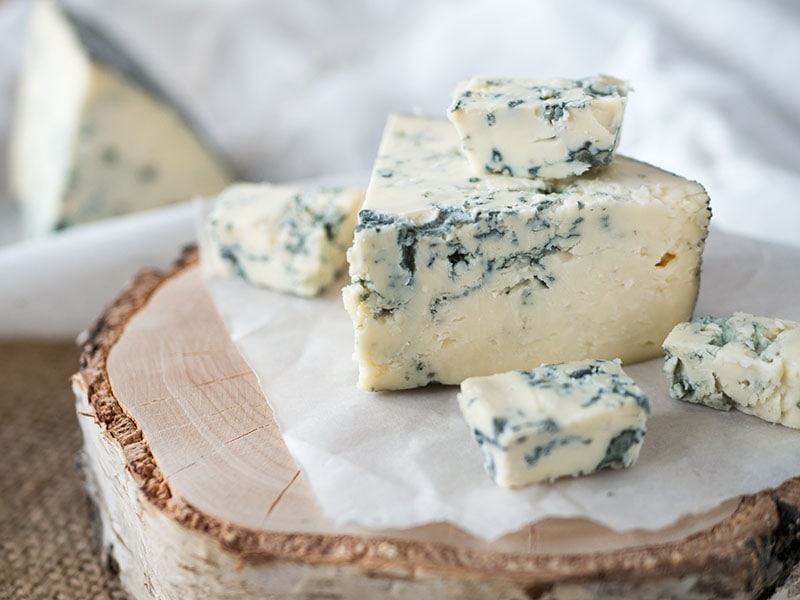 Norbury Blue is a type of blue cheese that originates in Surrey, a country in Southeast England. It is fermented with a special vegetarian rennet and a blue mold which results in its distinct blue shade and marbled look.
The cheese has a lovely creamy, soft texture and a mild musty aroma. The blue mold adds a note of earthy and smoky flavor to it, which complements the super-rich taste that is reminiscent of Brie cheese.
Tangy and impressive, it is an excellent accompaniment in various recipes, from simple toasted bread to salad or baked goods. And it's a delicious dish in its own right, paired with champagne. It is truly an indulgence!
Food That Starts With N For Your Challenge
As I have introduced to you a wide variety of food starting with N, hopefully, you have some new inspirations and courage to try diverse foods from around the world. Let's count all the food on this list to see how many you know, how many you have eaten.
I hope you find this post interesting and you can use it to your benefit. If you know any wholesome food that starts with the letter N, don't hesitate to introduce it in the comment section. And share this post with your friends and family; they are going to be thrilled!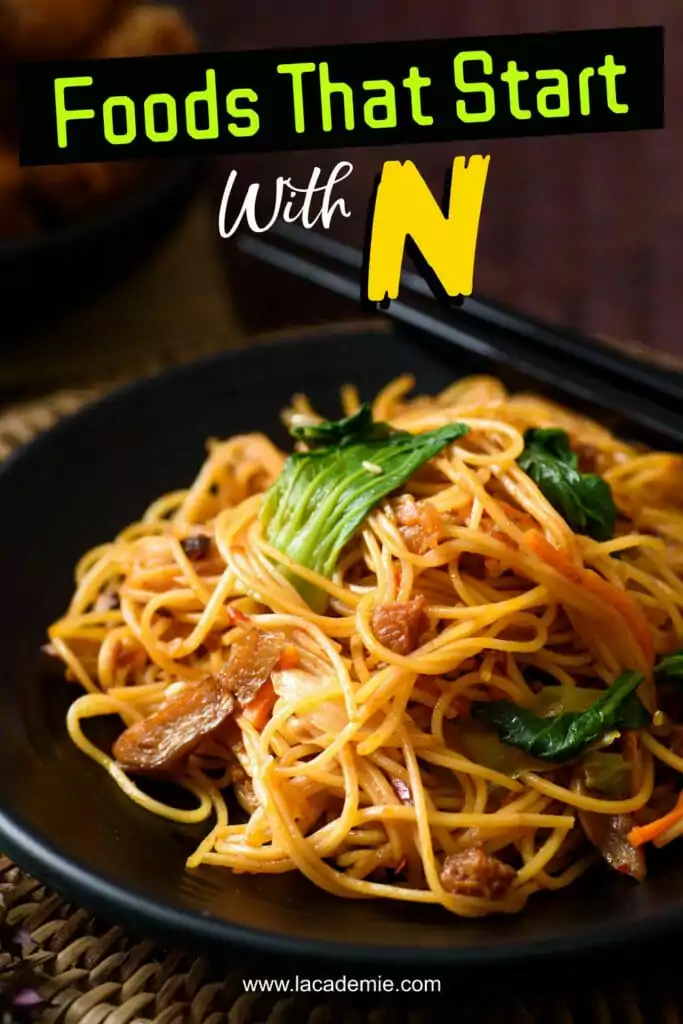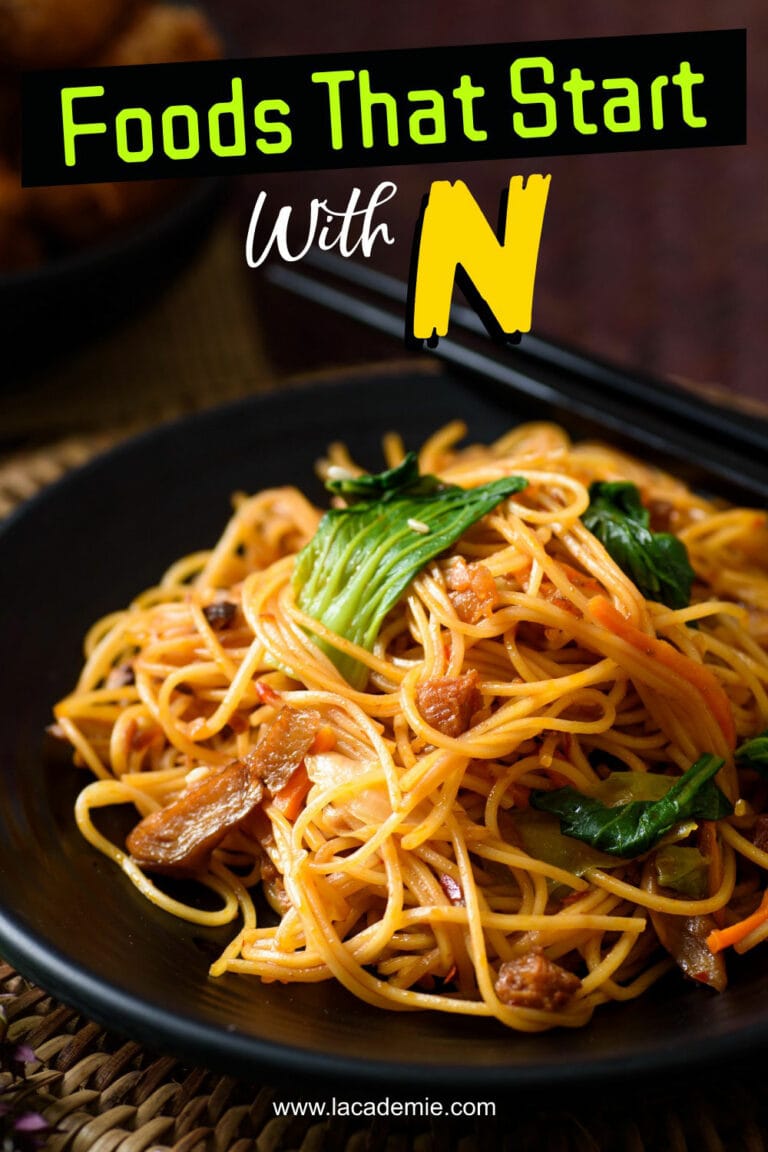 Foods by The Alphabet
Foods That Start with N (You are here)