Have you ever stretched your heads and wondered how many foods start with the letter "Q"? If so, you're not alone. It turns out that "Q" is a rather elusive letter when it comes to foods. But everything will change now that this extensive list is at your fingertips.
Well-known things like quinces, quesadillas, queso dip, or quinoa are certainly no mystery. But how about queenfish, quahogs, Qottab, or Quetschentaart? Well, grab your adventurous spirit: it's time to get to the bottom of this matter!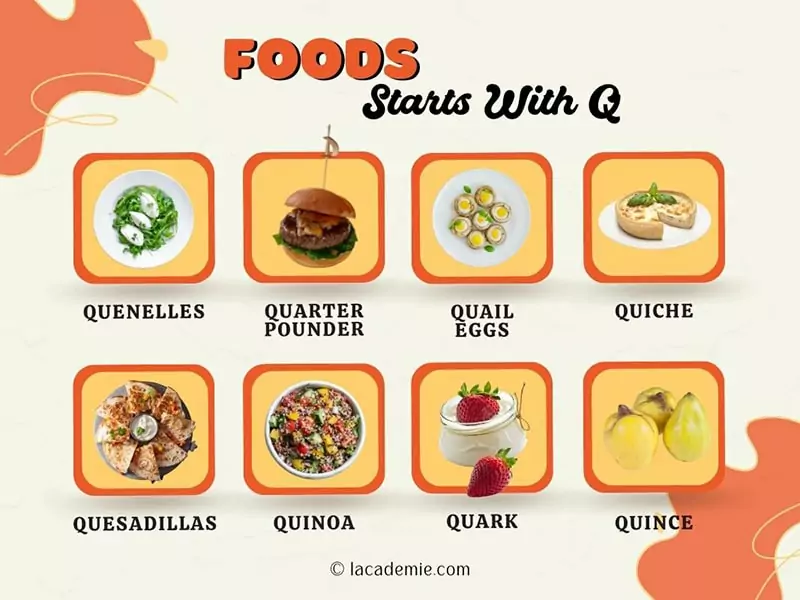 Quest For The Unique: Foods That Start With the Letter Q
Meat And Dairy
1. Quahog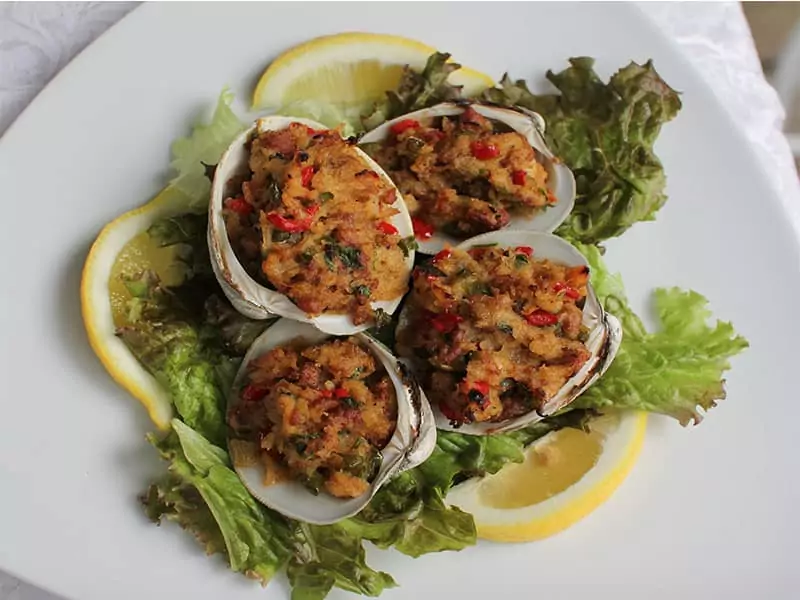 What are the differences between a quahog (pronounced coe-hog) and a hard-shelled clam? The answer is none, as they are basically the same species.
However, a quahog usually means a large clam with a shell length between 2.8 and 4.3 inches. Below that mark are littleneck clams, cherrystones, etc.
If you are a seafood lover, quahogs are a perfect choice. They are easy to find in America, and wild-caught ocean quahogs are seen as a sustainable food option (1). Their tender and juicy meat boasts a mildly sweet and briny flavor that no foodies can resist.
There are countless culinary possibilities with this seafood: you can steam, grill, bake, or use it in chowders. In addition, some people are keen on eating raw quahogs with lemon juice, cocktail sauce, or horseradish.
Quahogs also shine when it comes to nutritional values. They provide little fat and tons of proteins, vitamin B12 (which is vital to the nervous system), and minerals.
2.Quails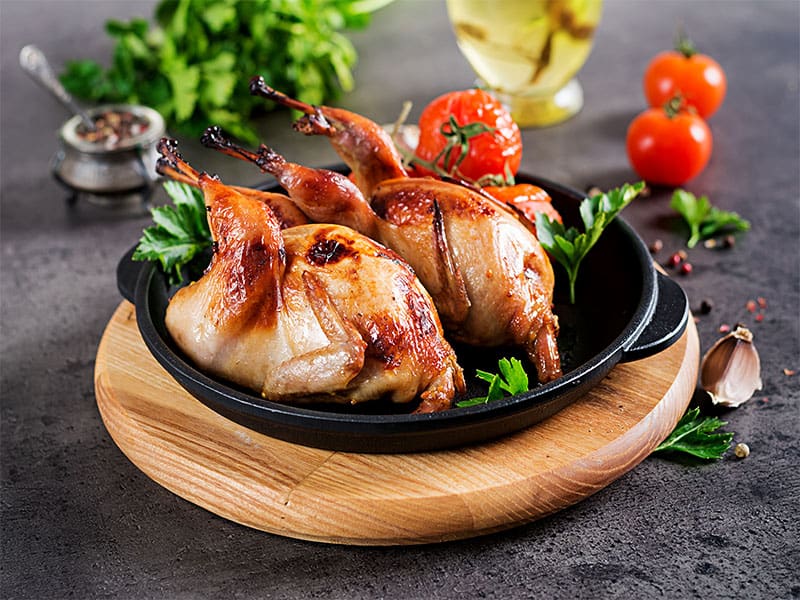 While quail meat may seem like an exotic delicacy to many people, it has been around for thousands of years. This type of poultry is classified as dark meat (the same as duck and pigeons), meaning that it tastes like chicken but with more flavors and gaminess.
With a weight of less than 5 ounces, a quail is much smaller than a chicken. Therefore, you can easily roast or grill it whole. Quail bones are small and tender, so you can eat them as well if you love a crunchy bite.
In nutritional terms, quail meat is similar to chicken, except for a larger amount of iron and vitamins.
3. Queenfish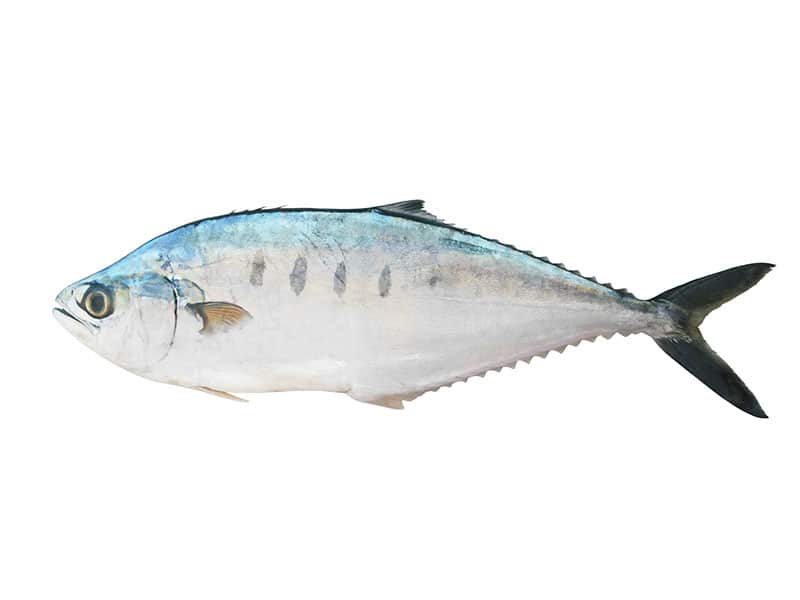 The term "queenfish" can refer to many types of fish, but the two most popular species are the Seriphus politus (native to the eastern Pacific Ocean) and Scomberoides commersonnianus (called Talang queenfish and found in the Indian Ocean and Western Pacific Ocean, especially around Australia).
With a color of blue-gray to tan, the former can grow to 12 inches in length and has a shiny silver belly and a dark horizontal line running along the long body.
Meanwhile, the latter can reach more than 35 inches; its head is bluish-gray and has sharp teeth, while the silvery body has some large dark spots.
Queenfish are dry and firm but offer rich and flavorful flesh with few hints of fishy odors. You can prepare them in many ways, preferably grilling and searing. Talang queenfish aren't cut out for freezing.
4. Quail Eggs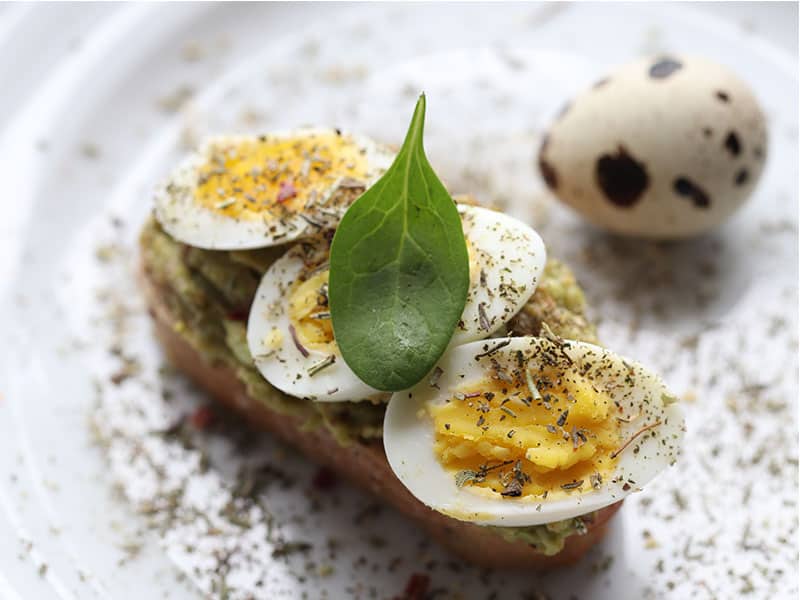 Quail eggs are small but mighty! While each one is only one-third of a chicken egg in size, it is a treasure trove of proteins, antioxidants, and selenium. Its content of vitamin B12, iron, and riboflavin (necessary for energy production and cell growth) is significantly bigger than that of chicken eggs. (2)
In addition, yolks account for a very big part of quail eggs, which results in a richer flavor. However, quail eggs are more expensive than chicken eggs and often unpasteurized, so you should only buy quail eggs from reputable sellers to prevent illnesses.
5. Quark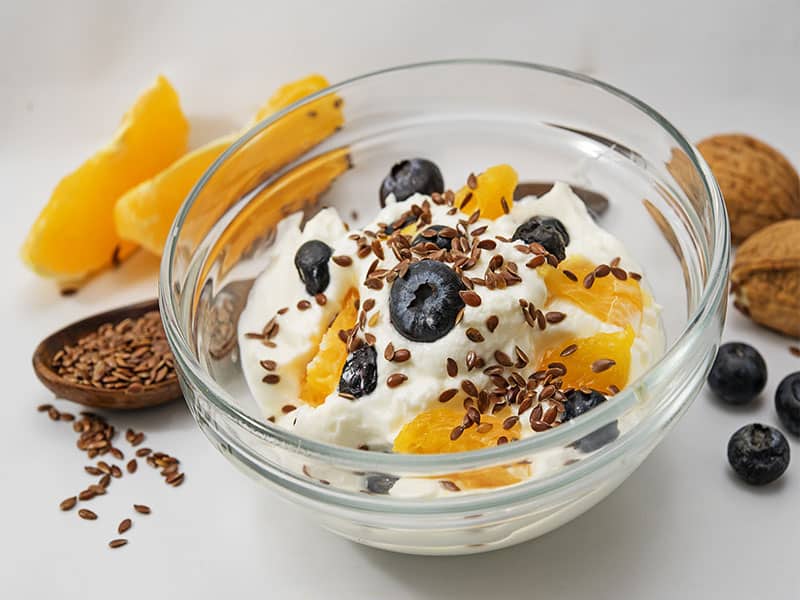 Also known as dry curd cheese, quark (or quarg) is a fresh dairy product people produce by heating soured milk until it curdles and then straining the mixture. It is very similar to soft cheese, so sometimes it goes by names like pot cheese.
Quark isn't too sweet or sour; its flavor is a combination of Greek yogurt, cottage cheese, and sour cream. It is especially suitable for vegetarians due to the lack of rennet. In addition, quark is rich in protein and calcium yet low in sugar and saturated fats compared to other dairy products.
This versatile product can easily substitute cheese or yogurt: you can enjoy quark with granola and nuts or add it to dishes like mashed potatoes or cheesecakes.
6. Queso Blanco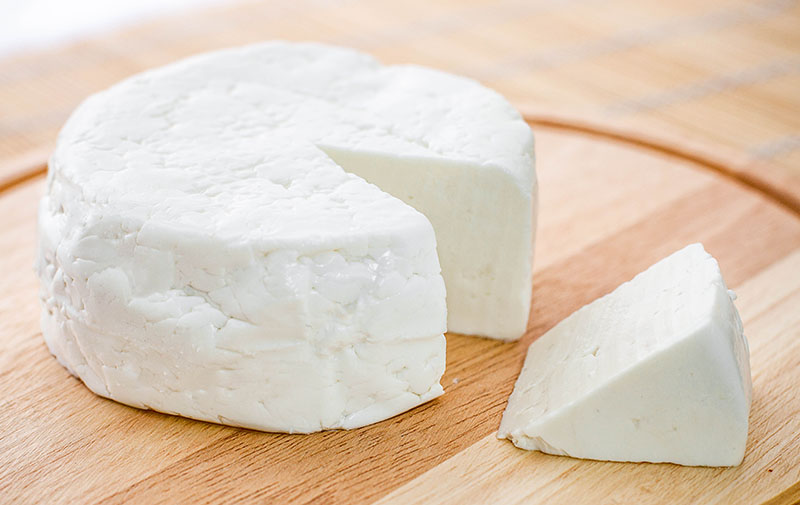 If I have to choose between the most iconic food ingredients in Latin American cuisine, queso blanco will certainly be among the first choices. Its name means "white cheese" in Spanish and can refer to any soft, crumbly fresh cheese with that color in the region.
Although the exact method to prepare it varies from place to place, it is always made of cow milk (or goat milk or a mix of both) heated with an acid (such as vinegar). This feature distinguishes it from queso fresco, a similar cheese made with rennet.
Do you ever wonder why the cheesy toppings or dips for your crispy tortilla chips, crackers, burritos, or roasted vegetables taste so good? Queso blanco, with its sweet and mild flavor, is the reason. But remember that it is highly perishable.
7. Queso Fresco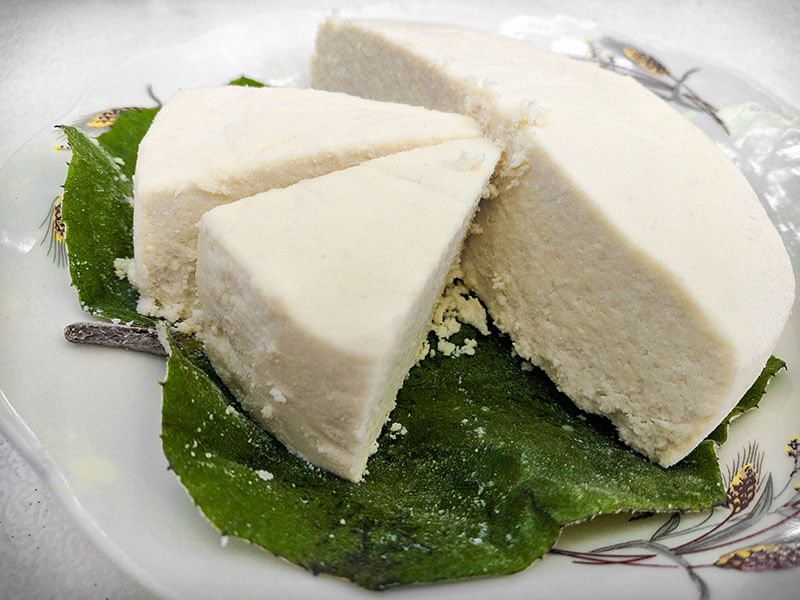 Some people use the two terms queso blanco and queso fresco interchangeably, and there are indeed many similarities between them. Queso fresco, literally "fresh milk," boasts a white color, soft texture, and slightly tangy flavor. Cow milk (or a mixture of cow milk and goat milk) is its source.
However, queso fresco contains rennet and is available in much fewer varieties than queso blanco. In addition, it is mainly popular in Mexican cuisine. While queso fresco softens when heated, it doesn't melt easily. You can use it to make a cheesy dip, stuff burritos, or top soups and casseroles.
Fruits
8. Queen Tahiti Pineapple
Queen Tahiti pineapples hail from the island of the same name and its sister island Mo'orea in French Polynesia. They are full of succulent and bright yellow flesh with a deeply sweet and fragrant taste.
This wonderful type of pineapple is a great snack and dessert in its raw form. You can also turn it into sweet treats, pizza toppings, jams, ice cream, and yogurt. This fruit is a rich source of water, fiber, vitamins (especially vitamin C), and antioxidants, but it is low in calories despite its sweetness.
9. Quince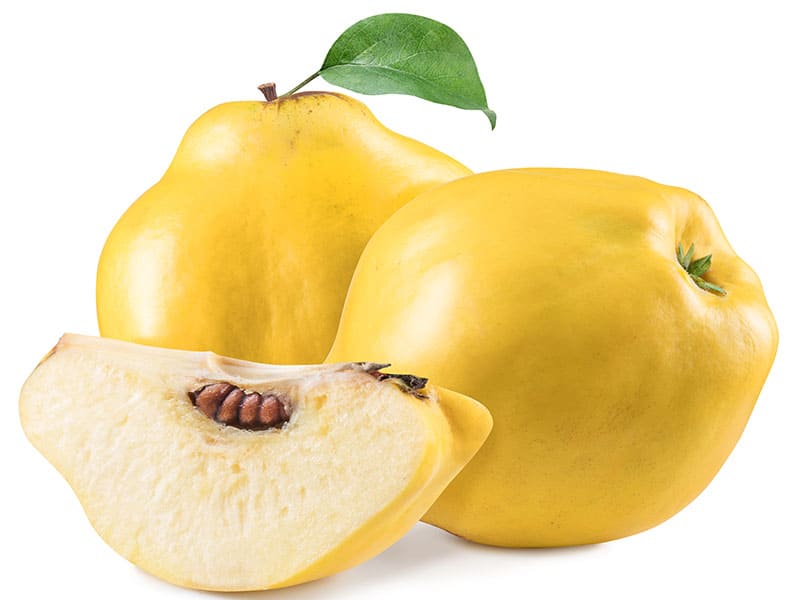 If anyone asks you what kinds of vegetables or fruits begin with the letter Q, do not forget quince. While this pear-shaped fruit has tough flesh and a very sour flavor in its raw form, it sweetens and softens significantly, without turning mushy, when you cook it correctly.
Therefore, people often use quinces to make jams, jelly, puddings, juices, tarts, and more. You can also eat cooked quinces on their own; feel free to add sugar and spices to the water to get more flavor.
While quinces can still ripen after being harvested, people often leave them on the tree for as long as they can to develop the full flavor. Doing so only improves the nutrition profile. Quinces are brimming with antioxidants, fiber, vitamin C, and minerals (especially potassium and magnesium). (3)
10. Quenepas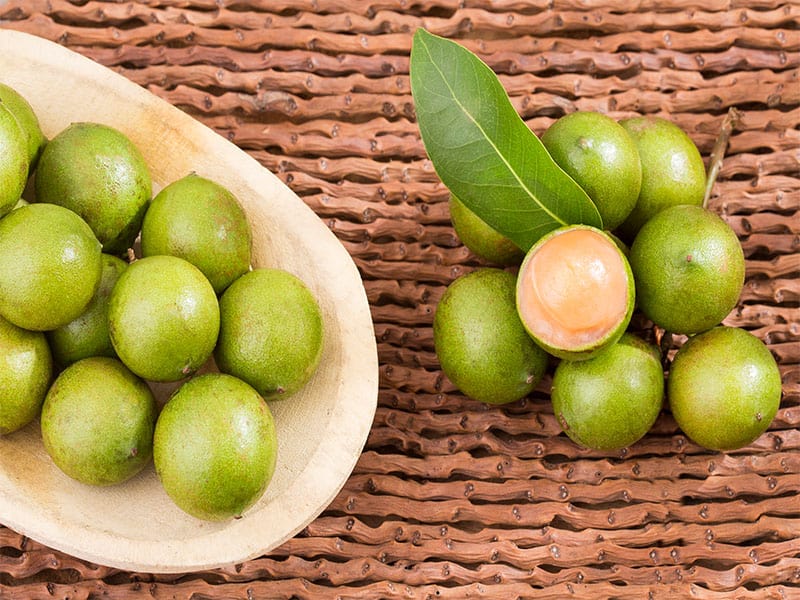 Popular in Latin America, Spanish limes go by many names: quenepa, limoncillo, guinep, mamón, etc. They aren't really limes but more similar to longans or lychees: their flesh has the color of peaches and the soft, tender texture of ripe mangoes.
Even the flavor profile is worlds apart from that of limes: beneath the green skin is a pleasant mixture of sweetness and sourness. You can simply peel the juice and enjoy the raw pulp. Other options are to turn them into beverages, jams, jellies, and desserts.
11. Quandong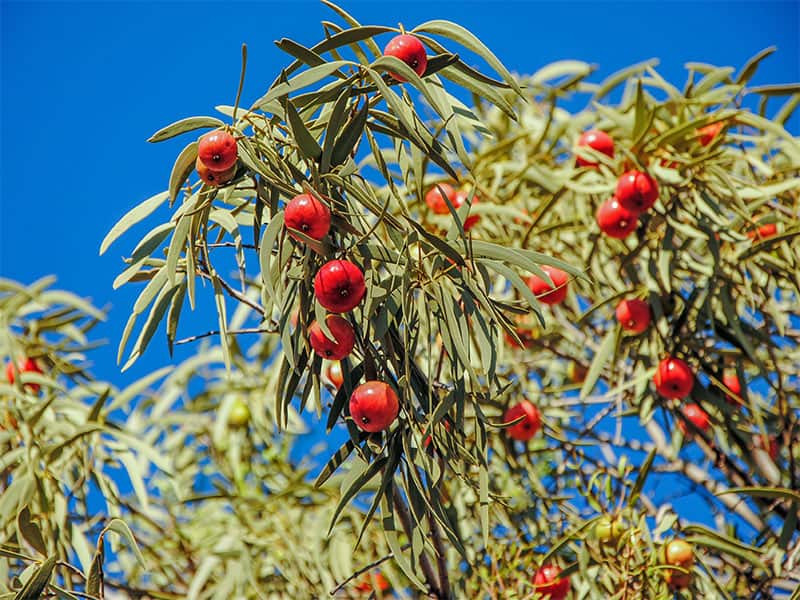 Australia is home to many exotic fruits, one of which is quandong. Many people can't help falling in love with its eye-catchy ruby-red color and uniquely tart flavor, mixed with salty and earthy hints. You can feel the brightness of apricots and rhubarbs and the richness of lentils upon your tongue.
Nutritionally speaking, quandong is incredibly rich in antioxidants, minerals, and vitamins, especially folate and vitamin C. Aboriginal people have long consumed the beautiful fruit as a snack in both fresh and dried forms.
Nowadays, there are more ways to use its exquisite taste: juicing, adding quandong to pie fillings, incorporating it into sauces and relishes, etc. The seeds, known as quandong nuts, are also edible.
Quandong is a drought-tolerant fruit tree that thrives in arid and semi-arid areas of Australia. However, it is hemiparasitic, living on water and nutrients extracted from host plants. Therefore, cultivating the plant is a challenge.
12. Queen Apple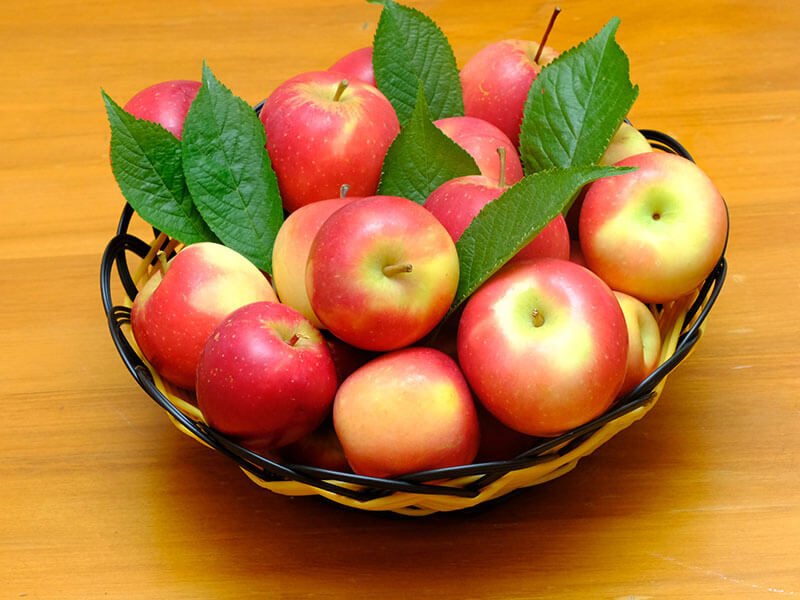 If you go shopping for apples from New Zealand, chances are high that you will run into Queen apples. They are a cross of Gala and Splendour varieties and are very popular in Asian markets. Their season lasts from spring to early fall, especially in March and April.
This apple variety boasts crimson skin and white, fine-grained flesh. You can eat the sweet and very crisp apple raw as a snack or slice it and add to salads. Juicing it is another terrific idea.
13. Quinault Strawberry
An ever-bearing strawberry variety, Quinault strawberries produce large and wonderfully sweet fruits from late spring to summer and even fall. These red gems are excellent for consuming raw, adding to desserts, or making jams and jellies, but they are soft and unsuitable for freezing.
Developed by Washington State University, this type of strawberry is self-pollinating. Feel free to grow them in containers, raised beds, or along the walkways.
Savory Dishes
14. Qeema (Minced Meat Dishes)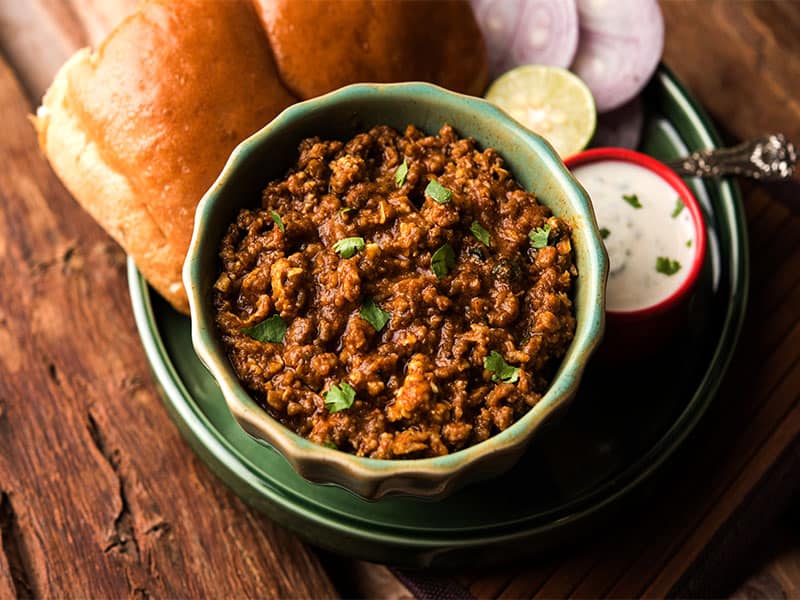 Qeema is an alternative spelling for Keema (or Keema Matar for full). The former is popular in Pakistan, while the latter is commonly used in India and Bangladesh. The dish appeared during the time of the Mughal Empire and used to be served in the royal court.
It is basically a stew or curry made of minced meat (usually goat or mutton) and peas. Other ingredients are onions, potatoes, ghee, ginger, garam masala, and other spices. Besides serving Qeema with steamed rice or naan, locals also use it as a filling for stuffed Parathas or samosas.
15. Quenelles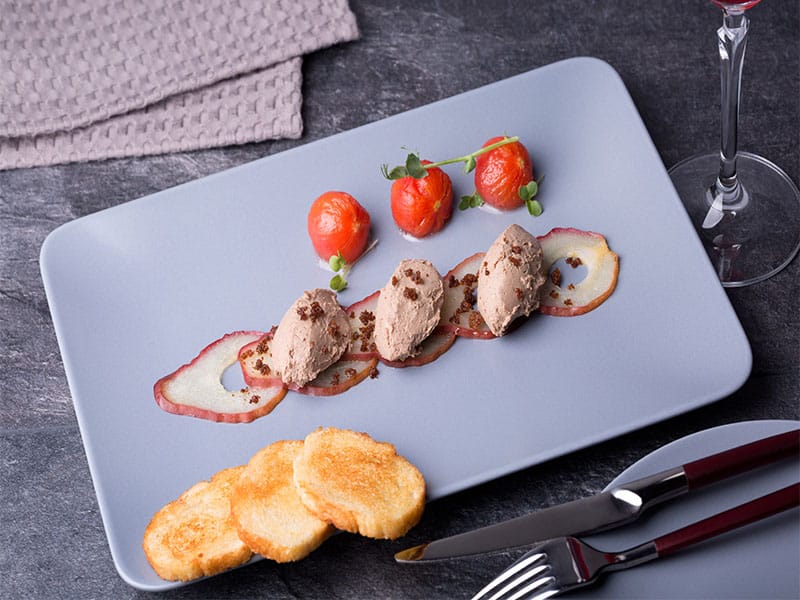 A mixture of fish (or meat), cream, bread crumbs, and egg bindings, quenelles offer both rich and savory goodness. That they are poached in stock also adds to the overall flavor. Pikes, veal, chicken, or livers are a few popular ingredients.
However, quenelles can also be made of ricotta, sorbet, ice cream, whipped cream, or mashed potatoes. Regardless of the core ingredients, they always have a three-sided oval shape resembling a dumping. The shape is created by using two spoons.
Originally a garnish for fancy dishes, quenelles are now often served in a cream sauce as an entree.
16. Quarter Pounder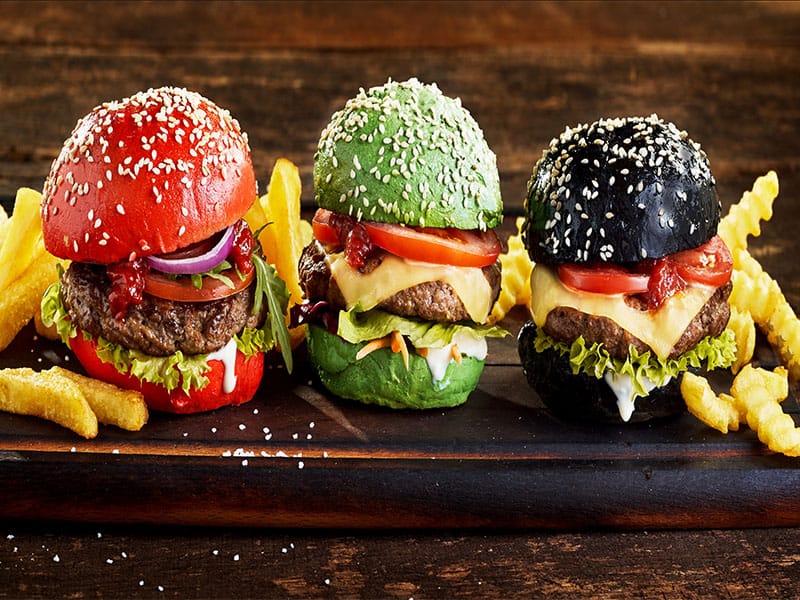 Quarter Pounder is one of the most popular hamburgers from the world-renowned fast-food chain McDonald's. It was introduced in 1971 with a precooked patty weighing a quarter of a pound (113.4 grams), hence the name.
However, the current weight is about 4.25 ounces (120 grams). Since the hamburger is quite heavy in calories, some people might not finish it in one go, including me. Therefore, you should learn some tricks to reheat burgers correctly to save them for later.
There are three main varieties of Quarter Pounders to choose from: with cheese, with cheese and bacon, and deluxe. The last one adds fresh tomatoes and crispy lettuce to the classic recipe.
17. Quiche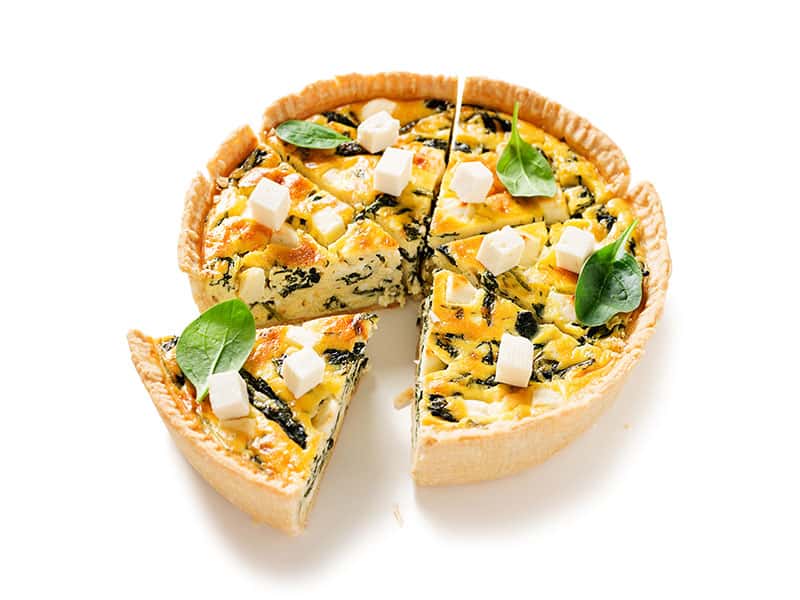 This French staple consists of a pastry crust and a filling of eggs and milk or cream. The filling can also include other ingredients, such as vegetables (especially spinach), cheese, meat, seafood, or even fruits. Quiche Loraine is a famous variant made with ham or bacon.
Quiche is an ideal dish for a perfect picnic breakfast, something that the British learned after its troops came home from France after WWII. Around the same time, it also became massively popular in America.
The traditional version can be quite rich and hearty, but you can make your quiche healthier by using low-fat cheese and adding more vegetables to it.
18. Quesadillas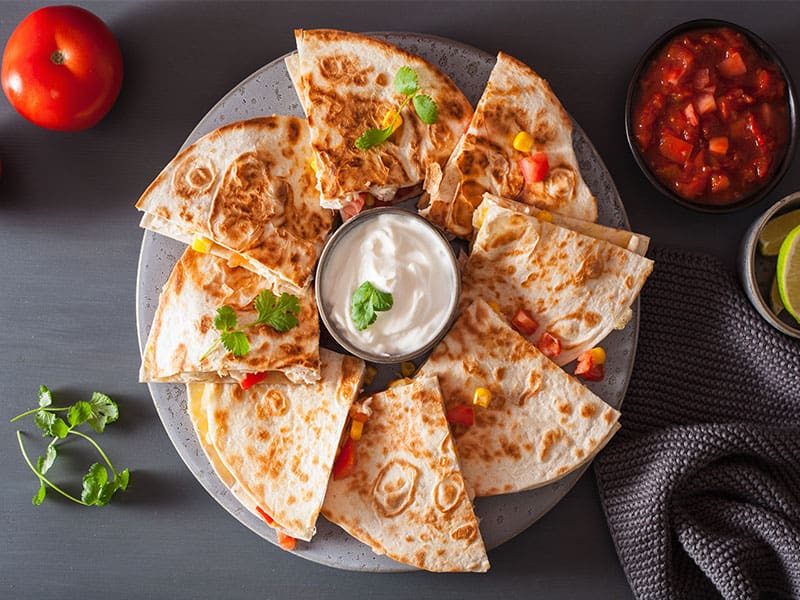 A quesadilla is a famous Mexican dish made by filling a tortilla (preferably a corn one) with the ingredients of your choice and then baking it on a stove or girdle. The tortilla should have an oval shape and be longer than the one used for making a taco.
This dish has to include a Mexican cheese variety, such as Chihuahua cheese or Oaxaca, but the rest is up to personal preferences. A classic quesadilla should have mashed, refried beans, roasted poblano peppers, and chorizo, but eggs, bacon, chocolate, caramel, or fruits can also appear.
Do you know why quesadillas are so versatile? They began as a way to use up leftover foods from the night before, and people have experimented extensively with the recipe. They are easy to cook and can make nutritional breakfast or snacks. You can find them at any Mexican restaurant.
Snacks And Desserts
19. Queen Of Puddings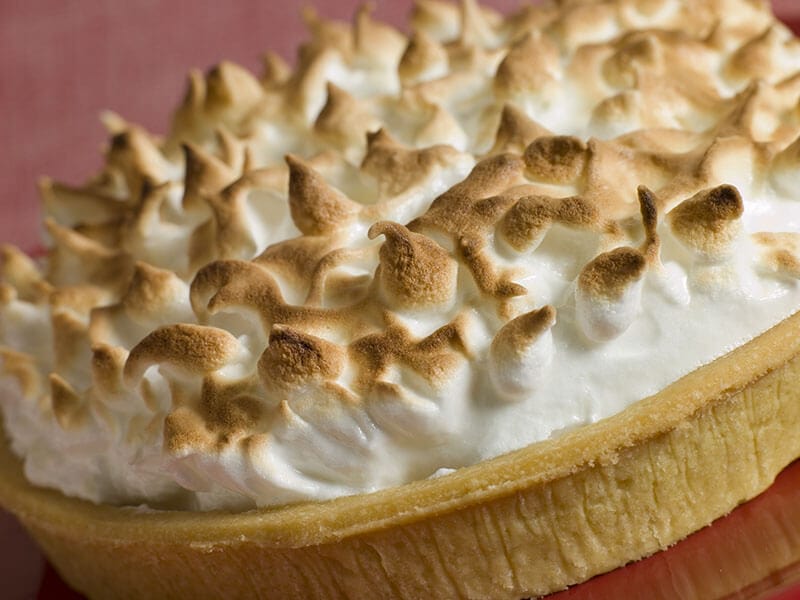 Queen of Puddings is a British baked dessert that first appeared in the 17th century. Its custardy bread base consists of egg yolks, butter, lemon zest, sugar, and bread crumbs. Next, it can be topped with blackcurrant or raspberry jam, fruit compote, or meringue.
It includes the simplest of ingredients but tastes and looks divine. You should enjoy it hot to savor all the sweet and fluffy glory it can offer.
20. Quindim (Coconut Egg Custards)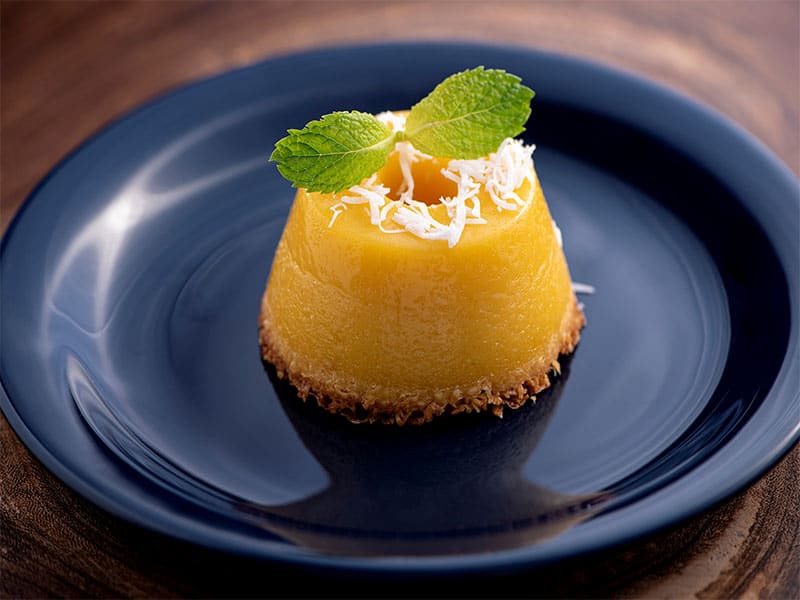 The first time I looked at this mind-blowing Brazilian dessert, I couldn't take my eyes off this vibrant yellow beauty for a whole minute. It often has the shape of an upturned cup and seems to glisten no matter what angle you behold it.
Since Quindim is of Portuguese origin, it features a liberal use of egg yolks. But for a tropical twist, the baked dessert also boasts a lot of sugar and ground coconut. The result is a highly sweet and creamy treat that goes well with tea and coffee.
Brazillians usually chill Quindim beforehand and serve it in slices. They also have a ring-shaped variant called Quindão.
21. Quavers (Deep-fried Potato-based Snack)
Hailing from England, Quavers are a popular deep-fried snack brand produced by the British snack food manufacturer Walkers. They were launched in 1968 and have remained in demand ever since. While their main markets are the US and Europe, many shops offer global delivery services.
Quavers are made of potato starch and flavorings. The pieces have a curled-up rectangle shape that is somewhat like a quaver (an eighth note) in musical sheets, hence the name. The most sought-after Quavers flavors are prawn cocktail, salt and vinegar, cheese, and BBQ sauce.
22. Queen Elizabeth Cake/ Queen's Cake
While there are several origin theories about this cake, the most plausible one is that Queen Elizabeth cake was created in honor of its namesake's coronation in 1953. Good baking ingredients weren't as plentiful as they are today, so this cake doesn't contain many fancy things.
Instead, it is a simple mix of flour, dates, sugar, eggs, and butter. The topping consists of sugary icing infused and a broiled or grilled mixture of shredded coconut. Overall, the cake is very moist and contains less fats than other confections. It is popular in many countries, especially Canada.
23. Qatayef (Sweet Stuffed Pancakes)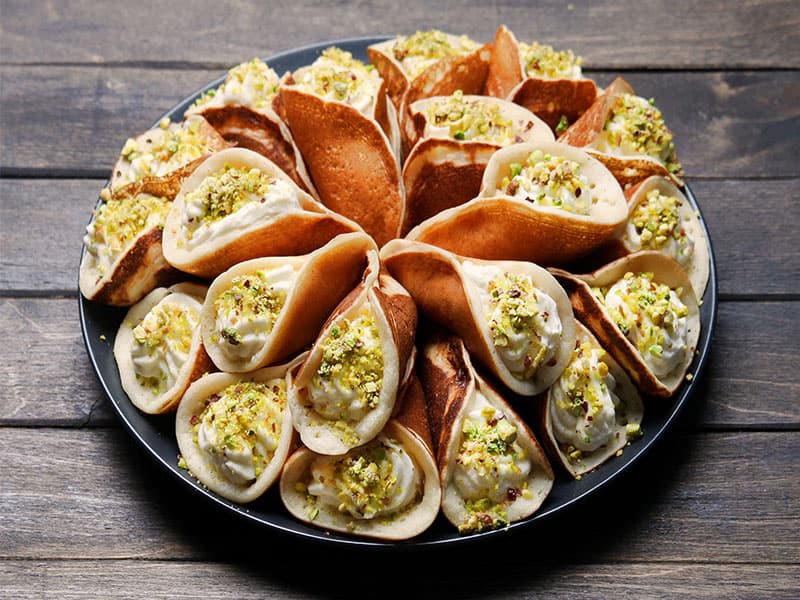 Qatayef is a very popular fried Arabic dessert during Ramadan. Created during the time of the Fatimid Caliphate, it has several other names, like Katayef or Qata'if. Locals prepare it by frying or baking pancakes from a yeast batter, then filling it with sweet ingredients.
Popular choices are cream, cheese, dried fruits, nuts (like almonds and pistachios), and even Nutella. Qatayef can be further decorated with sugar syrup or clotted cream. The world's largest Qatayef was prepared in 2010 in Bethlehem and weighed nearly 230 pounds (104.8 kilograms). (4)
24. Qottab (Almond-filled Deep-fried Pastry)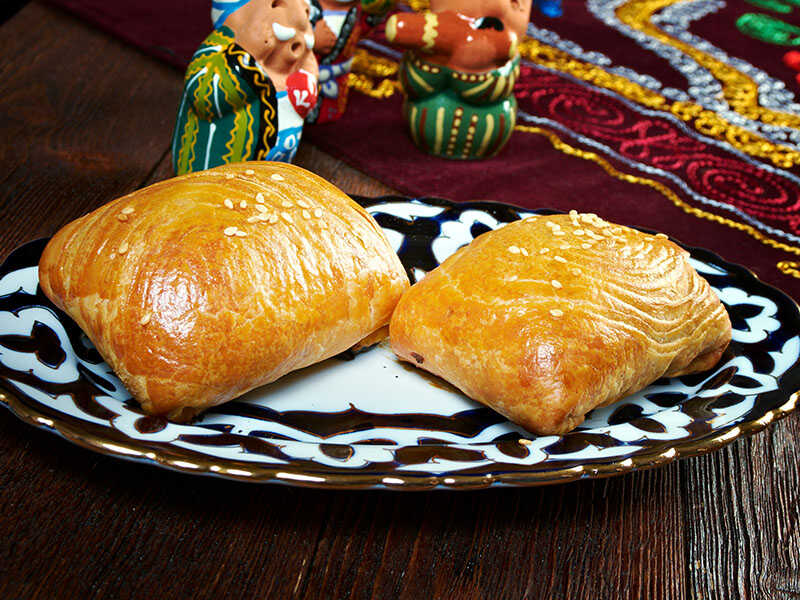 When I visited my Iranian friend on Nowruz (Persian New Year, which usually falls on March 21st), she treated me to a batch of Qottab, a small Persian cookie-like pastry. It is made with an almond-based or walnut-based filling covered by a soft wheat dough.
Additional ingredients include powdered sugar for coating and spices (like cinnamon, orange blossoms, and rose water) to improve the flavor profile. My friend's homemade Qottab was delicious, but I later found out that the best one comes from its birthplace: the city of Yazd in Iran.
25. Queijadinha (Coconut And Cheese Tart)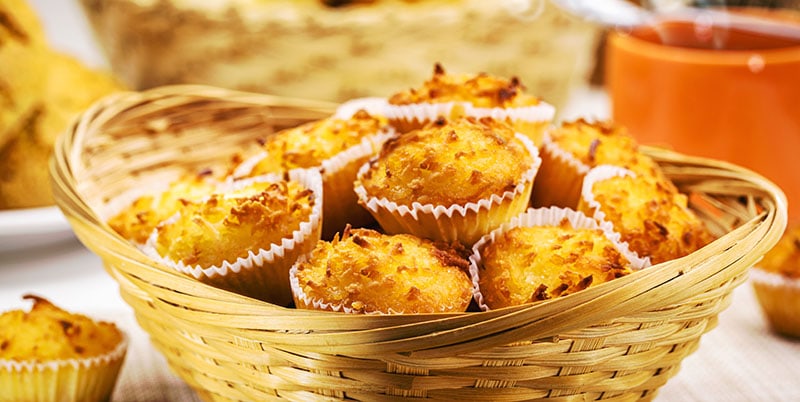 The famous Portuguese egg tart Queijada de Sintra is already mouth-watering, but how about adding a tropical spin to it? Allow me to introduce Queijadinha, a Brazilian tart made of cheese, grated coconut, sweetened condensed milk, butter, egg yolks, and coconut milk.
The making of Queijadinha requires using a water bath to turn the ingredients into a soft and creamy treat. Since they are easy to stick to cupcake cups, you should let them cool thoroughly before removing them or use ramekins to bake them.
There are many variations of Queijadinha, such as the Brazilian egg custard Bom-Bocado. But I guarantee they are all yummy!
26. Quesito (Cream Cheese-filled Pastry)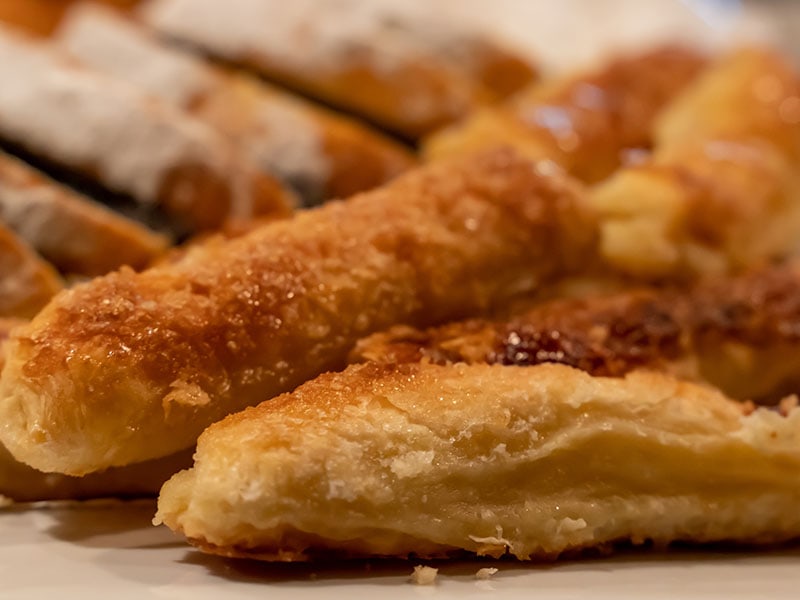 Wherever you travel in Puerto Rico, the iconic treat of this Caribbean island is always a common sight. Quesito is a baked pastry with a cigar-like shape and a sweet filling with tropical flavors. The combo of cream cheese, sugar, and vanilla is the most popular flavor, but there are many other options.
A few examples are Dulce de Lechosa (spiced papaya jam), Piña Colada (a rum-based cocktail), and guava jam. They all contrast excellently with the sugar syrup-coated puff pastry exterior. But to diversify the flavor even further, you can savor Quesito with tea or coffee.
27. Quetschentaart (Plum Tart)
This enormously famous dessert in Luxembourg often goes with whipped cream and coffee. While the English translation is "plum tart," the main ingredient is actually zwetschgen or prune plum. This type of fruit has an oval shape and a sweeter flavor than ordinary plums.
The tart is usually prepared in autumn when local prune plums are in season. It is a must-have treat for Quetschefest (annual plum festivals). The modern Quetschentaart recipe was laid out in a cookbook by Ketty Thull, the most influential Luxembourg cook and cookbook writer.
28. Qurabiya (Shortbread Biscuit)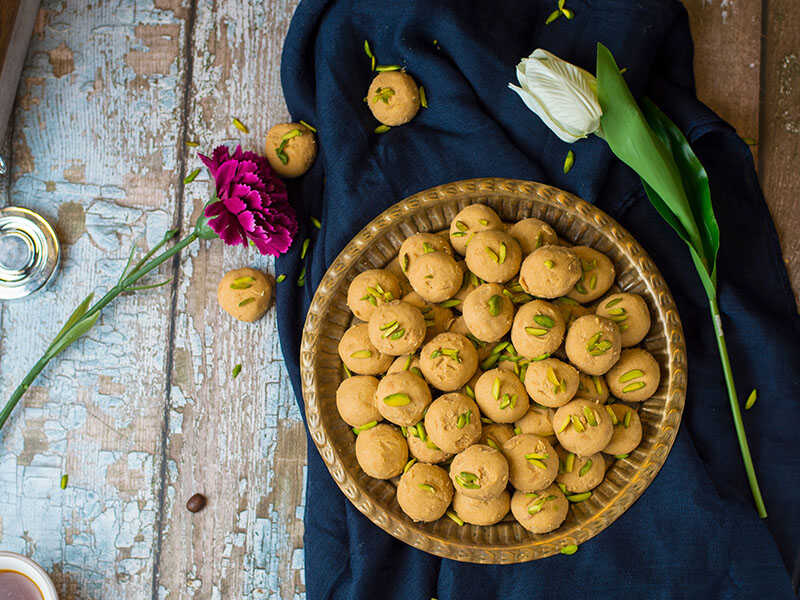 Qurabiya is a very popular shortbread biscuit in Arabic and Ottoman cuisines. It comes in numerous shapes and names. Whether known as Ghriyyaba, Ghoriba, or Ghorayeba, the biscuit always guarantees a sweet, mellow flavor and a distinct crunch.
The most popular ingredients for Qurabiya are wheat flour or semolina, butter, sugar, and nuts. Flavorings like cinnamon, orange zest, and rose water are also important. Some variations come with nuts, like ground almond or chopped pistachio.
Since Qurabiya is hard and brittle, many people like to dunk the biscuit in coffee or mint tea first before enjoying it.
Others
29. Quick Bread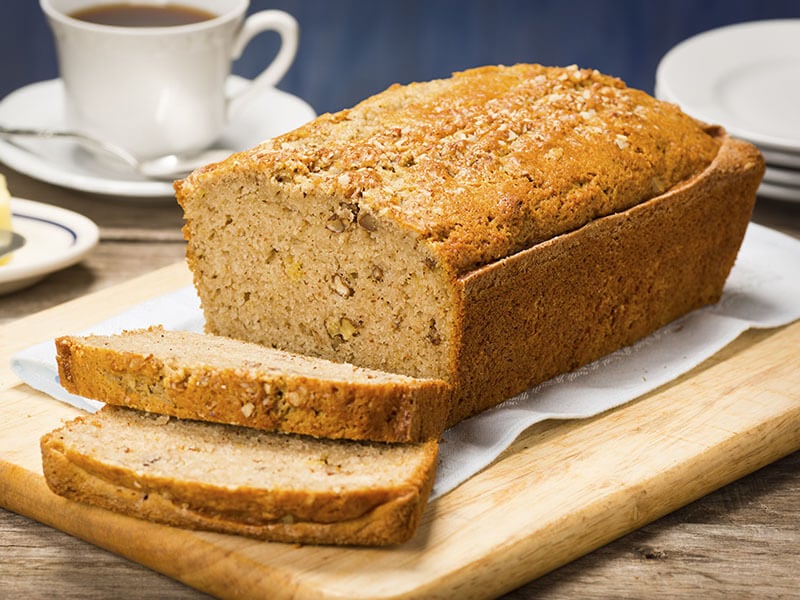 This umbrella term covers any type of bread made with chemical leavening agents (like baking soda and baking powder), not natural ones like yeast or sourdough starter. These bread varieties don't require kneading or need time to rise.
As a result, they can be baked immediately, which can save a lot of time. Compared to yeast bread, quick bread is drier and crunchier, with a low level of fluffiness. However, that is actually an advantageous trait for popular quick breads like scones, cornbread, banana bread, muffins, etc.
30. Quorn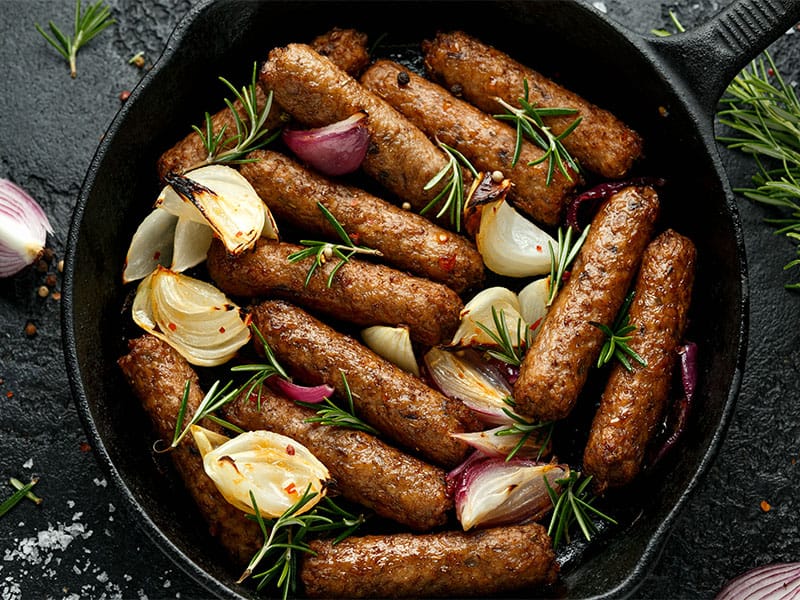 If you are searching for a reliable source of plant-based proteins, Quorn should rank high at the top of your list. It is a meat substitute product manufactured by the Philippines-based company Monde Nissin Corporation. This variety of fake meat looks like minced meat and must be cooked first.
Many Quorn products are vegetarian since they are produced from egg whites and a type of fungus called Fusarium venenatum. Quorn is classified as a mycoprotein (proteins that come from fungi). People on a vegan diet can find egg-free Quorn made with potato starch.
With a squishy texture and a mild, chicken-like flavor, Quorn will make a valuable addition to a meat-free diet. It is excellent at absorbing the flavors of other ingredients and creating delectable dishes.
Though people allergic to eggs and fungi may develop funny reactions to it, Quorn is generally safe to consume (5). It is very rich in proteins and minerals, especially calcium, potassium, and magnesium.
31. Queso Dip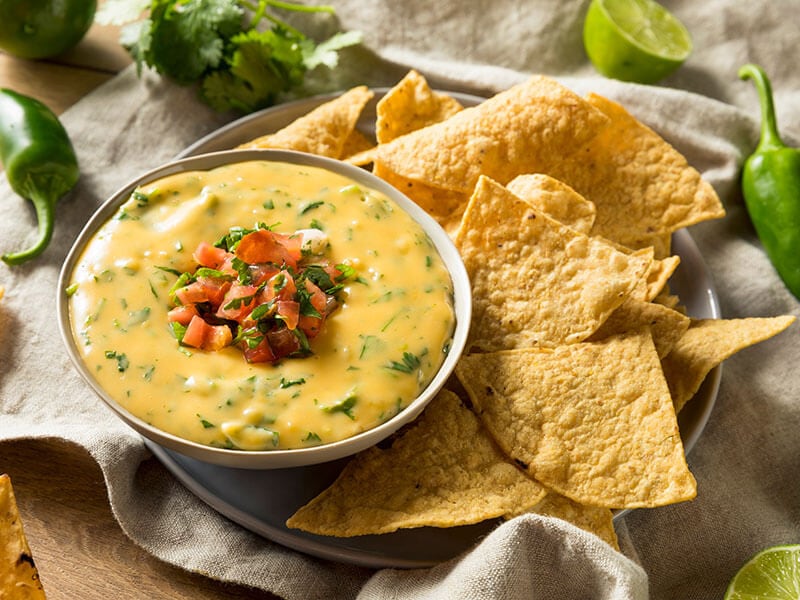 Whenever I enjoy a hearty taquito, taco, burrito, or a mouthful of tortilla chips, I always make sure there is some delicious queso dip to match it. I'm sure many other people do the same thing, too. But why queso dip and not normal cheese dip?
Because queso dip is a Mexican sauce, and it goes great with Tex-Mex and Mexican dishes. This creamy and velvety condiment can also be an appetizer or side dish. It should contain Mexican cheeses, preferably queso blanco. Still, you can also use Monterey Jack or mozzarella.
Another factor separating queso dip from the rest is the add-ins. People often include flavorful ingredients like jalapeños (the most popular add-in), chili pepper, garlic, onions, tomatoes, or even spicy sausage to it.
32. Quadretti Pasta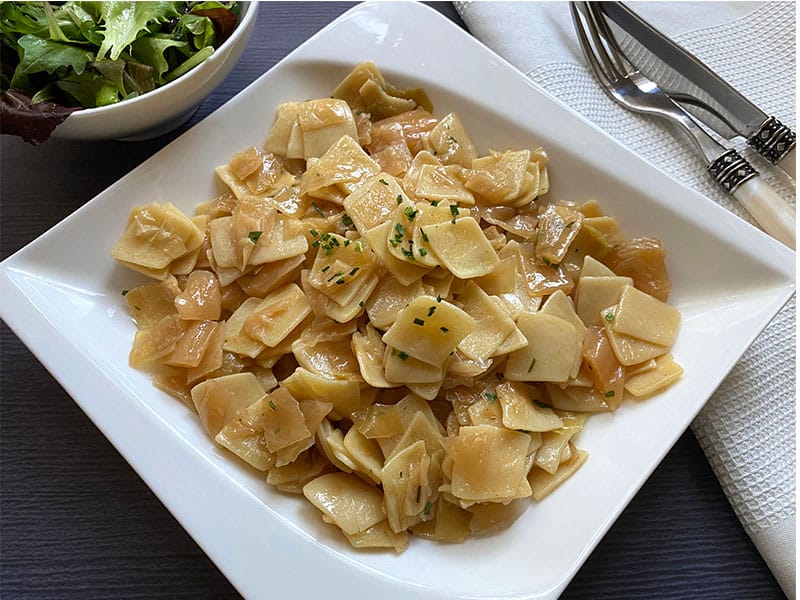 True to its name, which is literally "little square," quadretti pasta is available in square shapes and often cooked in broth. In the past, Italians often prepared it from leftover dough to minimize food waste. Today, most quadretti pasta products on the market are often made of high-quality ingredients.
33. Quinoa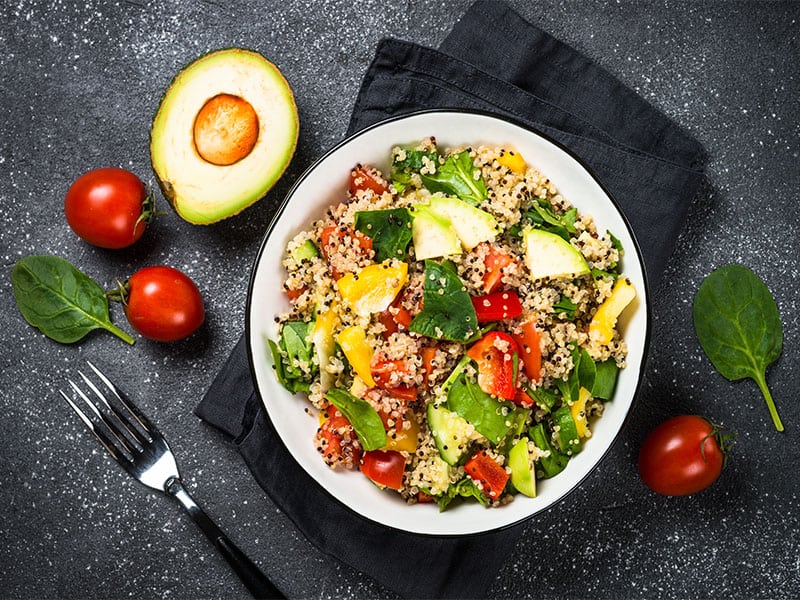 Quinoa is a South American plant grown for its seeds, which can be cooked and eaten like grains. Quinoa seeds are gluten-free and very nutritious. They can provide your body with fiber, antioxidants, and minerals.
They are superior to other grains in terms of amino acid content and can contribute greatly to a protein-rich diet (6). To put it simply, quinoa is more nutritious than most kinds of grains, like wheat, rice, or oatmeal. But it is also much pricier, too.
There are a lot of ways to cook it; you can prepare a quinoa salad, add the seeds to pancakes with blueberries and syrup, create quinoa spring rolls, use it in soups, etc. Quinoa sold in packages doesn't need further rinsing.
However, be mindful that eating too much quinoa can cause bloating and stomach cramps. People with Crohn's disease should think twice before consuming it
34. Qâlat Daqqa
Have you ever heard of Chinese five-spice powder? Half the world away, Tunisia also boasts a spice blend consisting of five ingredients. But while the Chinese version is full of all flavors, Tusinian Qâlat Daqqa (pronounced ka-la-dak-sa) is mainly sweet and warm.
Qâlat Daqqa is a mix of nutmeg, peppercorns, cinnamon, cloves, and ground grains of paradise (also known as Guinea grains). It offers various culinary uses: enhancing the flavor of desserts, making dry rubs for meats, or increasing the deliciousness of soups, stews, and grilled dishes.
35. Quatre Épices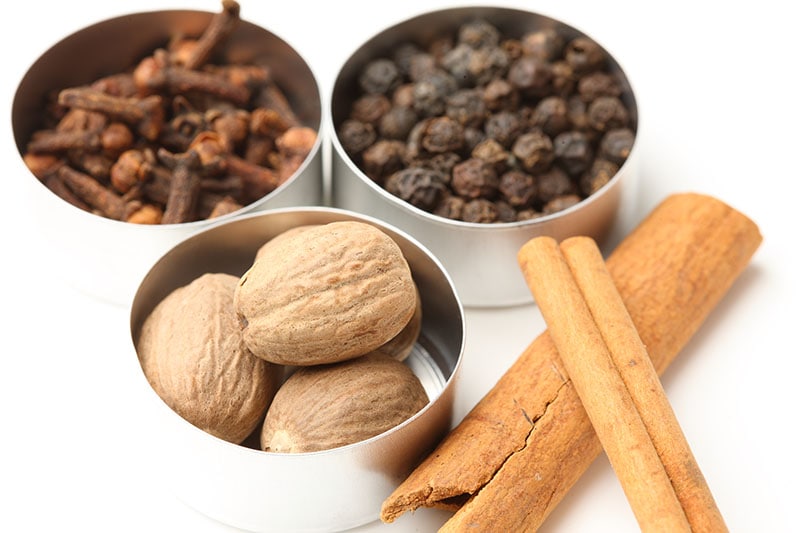 Quatre Épices has been a popular spice blend in French cuisine since the 18th century. It is a fragrant addition to savory dishes like braised dishes, soups, and stews. While the name sounds like allspice, they are two completely different things; allspice is a single spice, not a spice blend.
Quatre Épices means "four spices" in French. The term refers to the four ingredients in this mix: cloves, nutmeg, cinnamon, and cracked black or white pepper
FAQs
Try Those Quality Foods To Quench Your Curiosity!
This is the end of my article on the realm of foods that start with "Q." Who would have thought that a single letter could hold such culinary intrigue? Although the list may not be as extensive as other letters, all the options boast the capacity to amaze and make you beg for first-hand experiences.
But the exploration of Q-food doesn't have to end here. If you know more foodstuffs that fit the criteria, feel free to make your suggestions in the comments. Let me know what your favorite options are, too! Don't forget to share this post with your friends and fellow food lovers! Many thanks!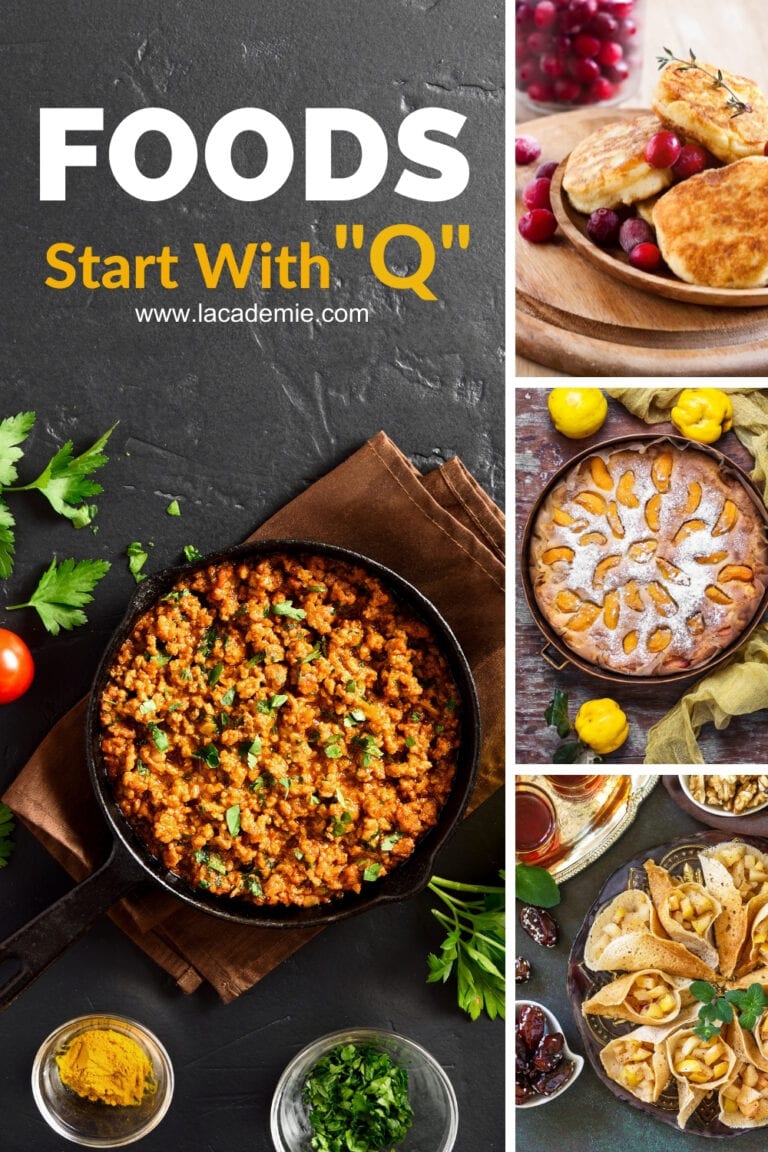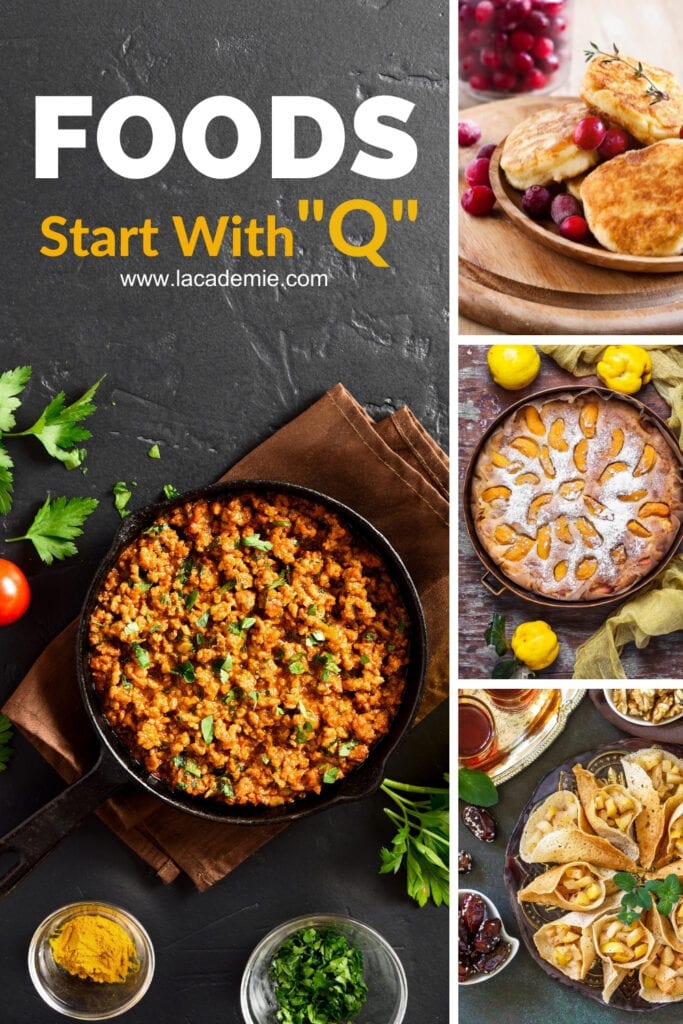 References
Fisheries, N. (2023) Ocean quahog, NOAA.
Shoemaker, S. (2020) Quail Eggs: Nutrition, benefits, and precautions, Healthline.
Hill, A. (2019) 8 emerging health benefits of Quince (and how to eat it), Healthline.
Largest Qatayef (no date) Guinness World Records.
Nutritionist, N.S. – R. (2022) Is mycoprotein healthy?, BBC Good Food.
Kubala, J. (2023) Quinoa: Nutrition facts and health benefits, Healthline.