When it comes to food that starts with M, you only may think about some kinds of snacks or fruits that only can be served in your spare time, such as mango, melon, muffin, etc. However, there are much more dishes that you need to discover.
My following collection of M-something dishes will absolutely satisfy your hungry belly. The list will be divided into two categories: uncooked foods and cooked foods.
Some may seem familiar to you, but I believe the others will not make you feel disappointed. In addition, by reading this post, you might learn some fun facts about the history and the meaning of some foods that you thought you have already known before!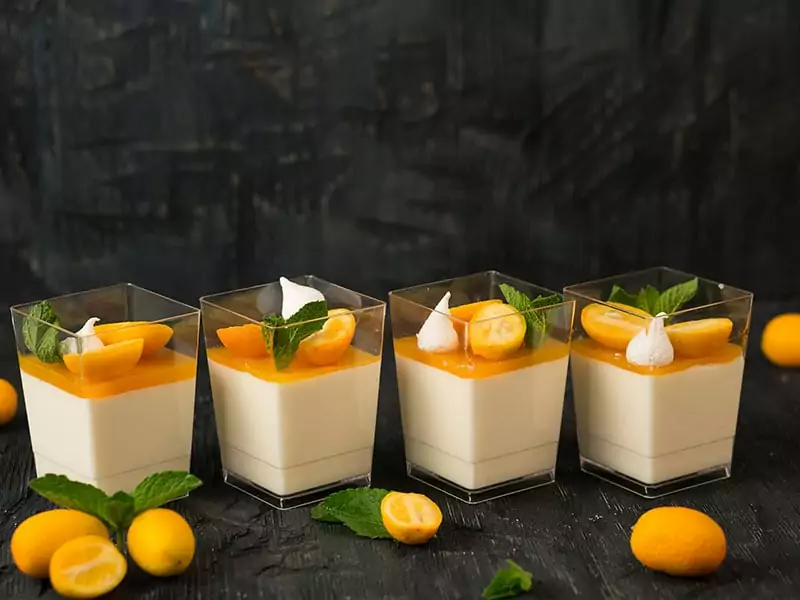 38 Mouth-Watering Food With M Comes First
The below list of foods that start with M will definitely meet your needs as it includes both uncooked and cooked foods, which gives you ideas for your meals!
Uncooked Foods
Fruits
Mandarin Orange
Maracuya
Mango
Melon
Malay Apple
Mamey Sapote
Merlot Grape
Snacks
Muesli
Marshmallows
M&M's
Milk Chocolate
M&M Popcorn
Mixed Dried Fruits
Muffins
Cooked Foods
Appetizers
Mini cheeseburger
Minestrone Soup
Mexican Guacamole
Mashed potatoes
Miso soup
Macaroni Salad
Mediterranean Bean Salad
Mac and Cheese Bites
Main Dishes
Mongolian beef
Moussaka
Meatloaf
Masala Dosa
Mushroom Gnocchi
Massaman Chicken Curry
Meatballs
Maultaschen
Desserts
Mango Panna Cotta
Mint Chocolate Chip Ice Cream
Madeleines
Mochi
Maine blueberry pie
Meringue Cookies
Macarons
Moon Pies
Well, my lovely food lovers, what are you waiting for? Let's jump into the list right away to get more recommendations.
Add These 14 Uncooked Foods That Start With M To Your List!
I know all of you are really curious now, right? Don't waste any time longer. Here are my 14 uncooked foods that begin with an M you shouldn't miss!
7 Healthy Fruits Beginning With An M For Your Energetic Day!
In this first part of uncooked dishes, I will tell you 7 savory and healthy fruits with M as the first letter on their name.
1. Mandarin
Without any doubt, mandarin oranges are the most popular citrus fruit in the world.
This fruit has a vibrant bright orange color and a pleasant aroma. You can eat them after your greasy meal. If not, squeeze the juices and drink them. In addition, the amazing orange fruit can also be used to make jam or add to your salads!
Don't think that mandarin oranges' applications are limited to jam or salads only. They are also suitable for luscious desserts featuring oranges. Anyone who's a fan of fruity desserts definitely needs to try adding mandarin oranges to their sweets at least once.
This fruit is also very good for your health; mainly, it provides a large amount of vitamin C for your body.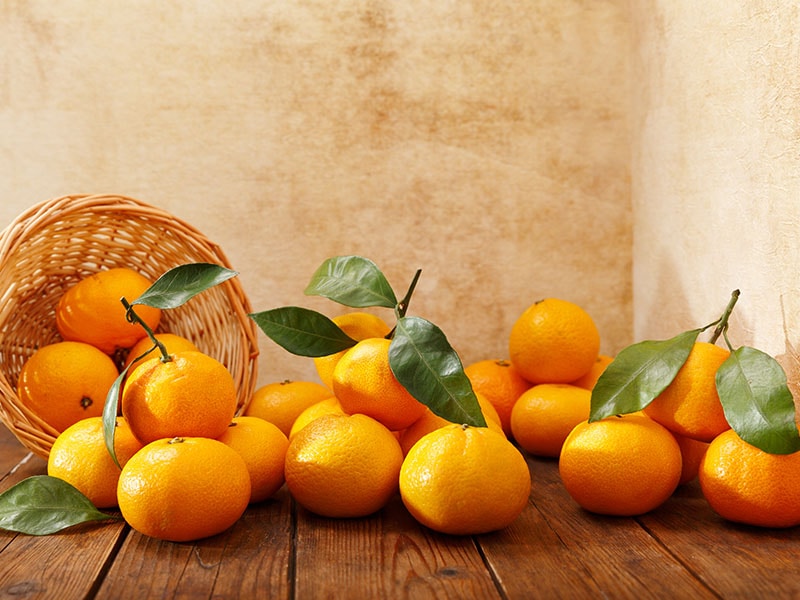 2. Maracuya
Maracuya is literally another kind of passion fruit. This fruit in Spanish means passion fruit as well. Different from the ordinary passion fruit, maracuya have a yellow outside look.
Due to its bright yellow color, maracuya is also known as "yellow passion fruit". That's why technically speaking, it can also be classified as "foods beginning with y" as well. Whatever category you want to place it in, there's no denying that its flavor is quite enticing.
Although its taste is quite similar to the normal one, if you taste it carefully, you will find it has a milder smell and a sweeter flavor than regular passion fruit.
Use them to add to your salads or make passion fruit yogurt. I'm sure this is a great choice during hot summer days!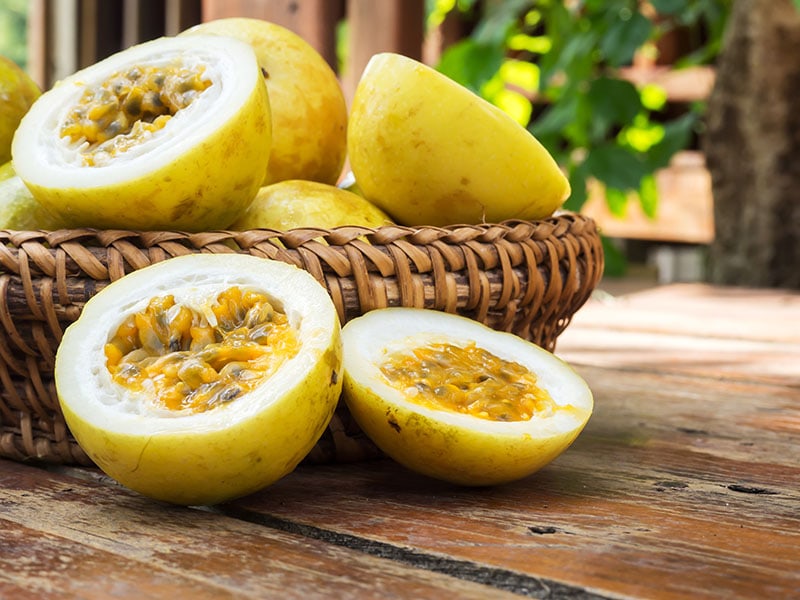 3. Mango
Oh yes! Mango is a favorite fruit of many people around the world! Of course, including me!
This stunning fruit is planted most in South and Southeast Asia. The combination of sweetness and sourness of mango is like a hit to your tongue! This is also one of the kinds of fruits with various recipes: From mango juice, mango smoothie, mango jam to mango salad, mango tart, mango kulfi, mango ice cream, etc.
Oh goodness. Listing these foods almost made me drool! Not only that, but this fruit is also rich in vitamins, fiber, and antioxidants.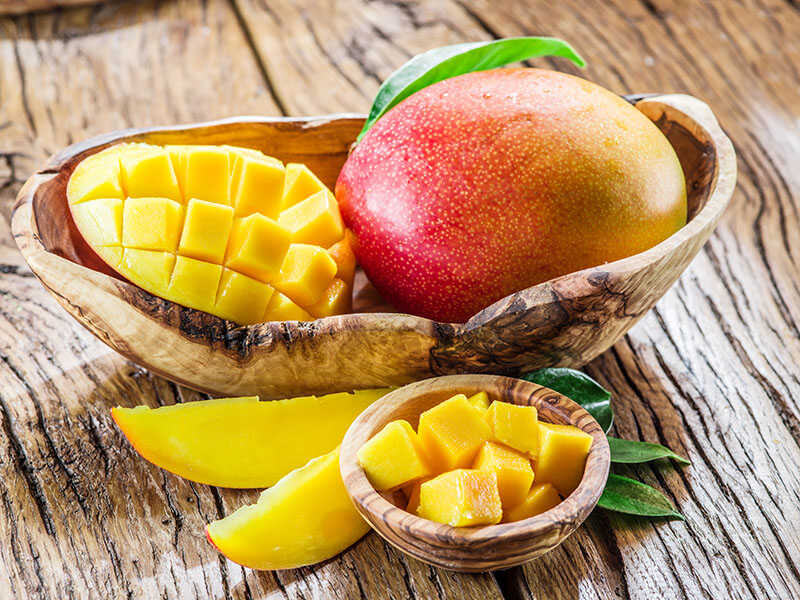 4. Melon
I'm sure you're no stranger to this fruit! This is a fruit you can buy at any fruit section in the supermarket.
However, did you know that there are many varieties of melon? Watermelon, galia melon, canary melon, honeydew, honey globe melon, Santa Claus melon, casaba melon, crenshaw melon, golden prize melon, cantaloupe, etc.
How many kinds of melon have you already tried? If you have any chance to see the ones I listed above, try it! They are really worth it!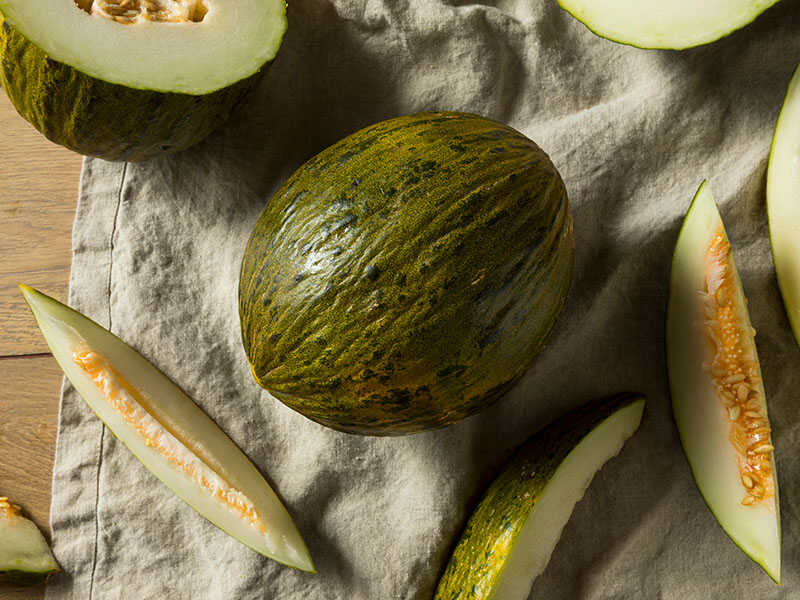 5. Malay Apple
Despite the word "apple" in its name, the appearance and taste of Malay apples are very different from other popular apples you have known.
Malay apple is also a tropical fruit. This fruit has a crunchy texture and a moderate sweetness. In addition, in Puerto Rico, they are also used to make wine.
It can be difficult to find them in the small supermarkets in towns. Don't worry, let's go to the big supermarkets in the city to buy them.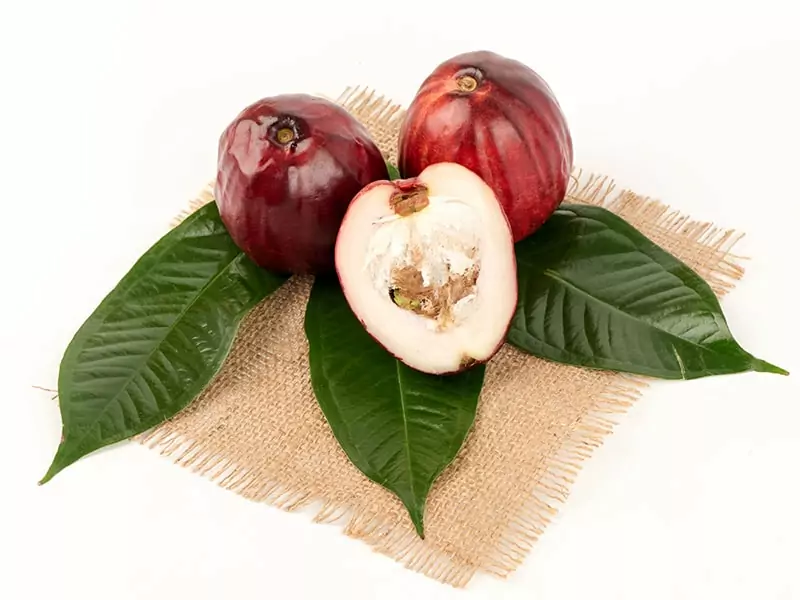 6. Mamey Sapote
Mamey sapote has a creamy texture that is very similar to avocado. It's soft and not too sweet. Therefore, this fruit is easy to eat for children. Just like avocados, mamey sapotes taste best when they are made into smoothies.
And the good news is, you can easily find them in the supermarket. But if you want the best mamey sapotes, visit Florida!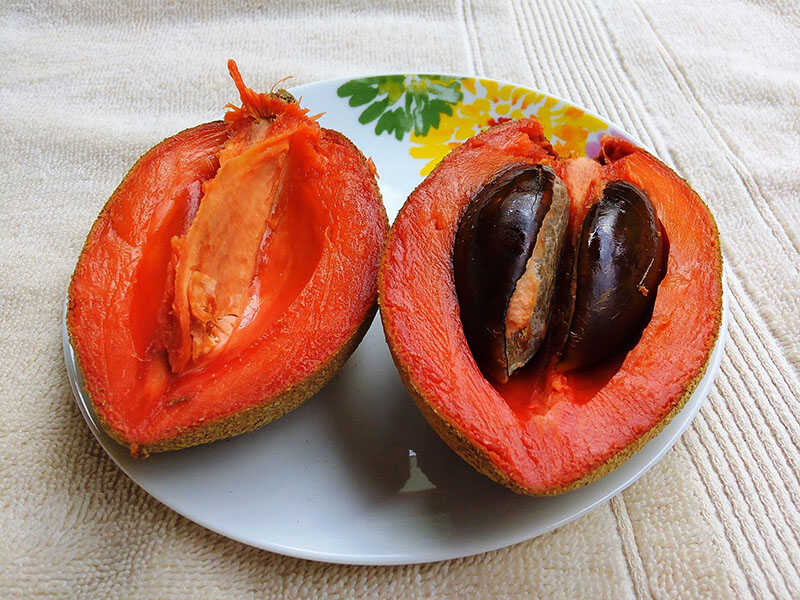 7. Merlot Grape
Wine lovers, where are you? I bet you all know this famous fruit, right? After all, who can forget merlot grapes when it comes to fruits and veggies with "M" as the first letter, especially among wine lovers?
Merlot grape is a kind of grape popular grown in France, and it is the main ingredient for making the world-famous wine – Bordeaux, a side that is often paired with beef wellington! They are the second most widely planted grape in the world.
Excluding its well-known "wine grape" nickname, merlot also takes a spot on many people's favorite fruit lists. With their thin skin and sweet flavor, they're the perfect options in your fridge year-round.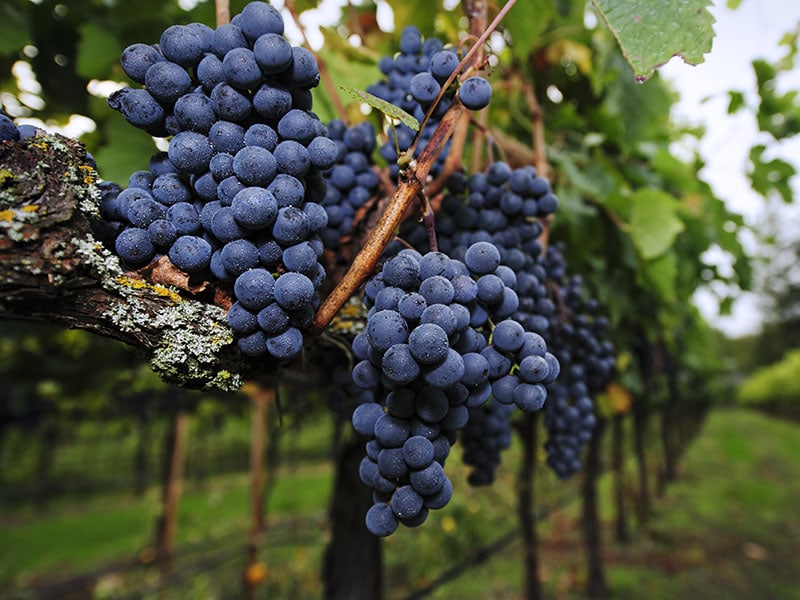 Top 7 Snacks With An M Come First For Your Hungry Belly
Snack is an indispensable food for many people. Here I will list 7 top choices of snacks that start with M for you to eat.
8. Muesli
I know muesli is a food that is cemented to almost all of you, right? Do you eat it weekly for breakfast or replace it for lunch or dinner if your schedule is too full?
However, I also know that many of you normally just take it with milk. You should have it with yogurt, and add your favorite fruits into muesli. That will enhance the flavor of the muesli, and you will have a delicious and nutritious snack too!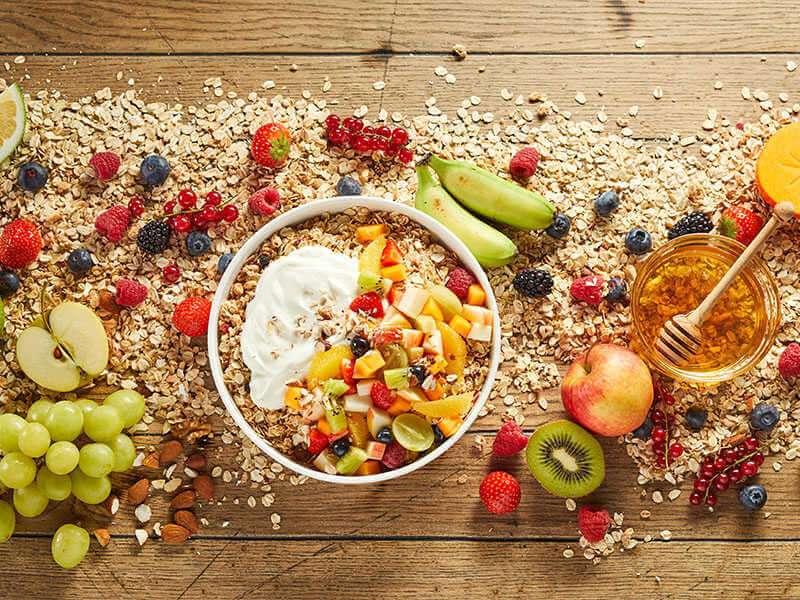 9. Marshmallows
Hey, don't tell me this is children's food! My father will cry because this is his favorite food.
Marshmallows are a kind of confectionery with sugar, water, and gelatin as the main ingredients. They are made into small solid consistencies, but their texture is very soft. And also, because of its mild sweetness and soft feeling when eaten, children usually really like it.
Other than roasting the marshmallows over open fire, there are several other ways to enjoy these spongy treats. In fact, there are so many decadent recipes featuring marshmallows that it'll take forever to try them all. Certainly, they'll be enough to sate your inner sweet-tooth.
During your short-term picnics or travel, buy marshmallows and then take them with you to eat on the train. Don't forget a packet of fragrant lemongrass tea or a box of cow's milk. It's work!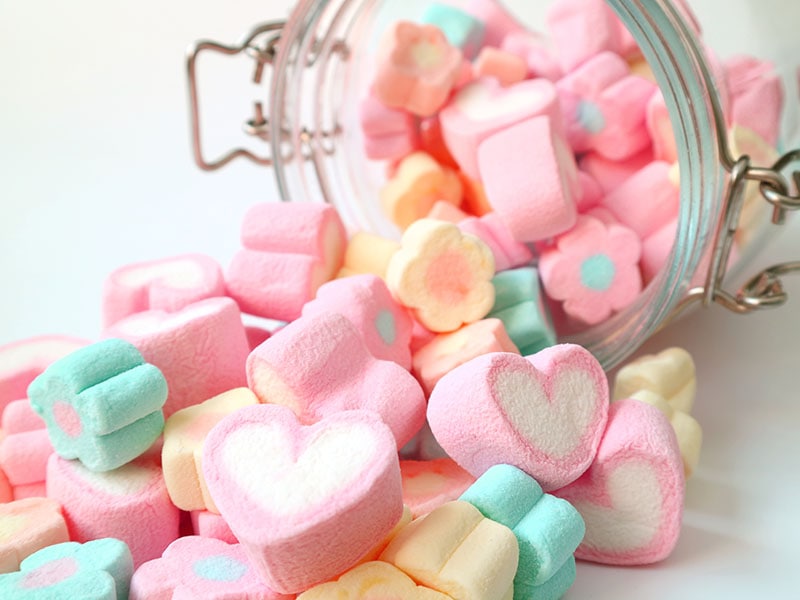 10. M&M's
Another typical snack! This colorful button-shaped sweet chocolate candy will bring you back to your childhood when you were still a little kid in kindergarten. You can eat it when you feel stressed or exhausted because of the overwhelming amount of work. Sweets, especially chocolate, are always an effective "treatment" to improve your mood.
On the other hand, if you are a grandma or grandpa, buy it and store it in your cupboard; maybe your little cute granddaughter and grandson will come to visit you this summer. You understand what I mean, don't you? No kid hates chocolate!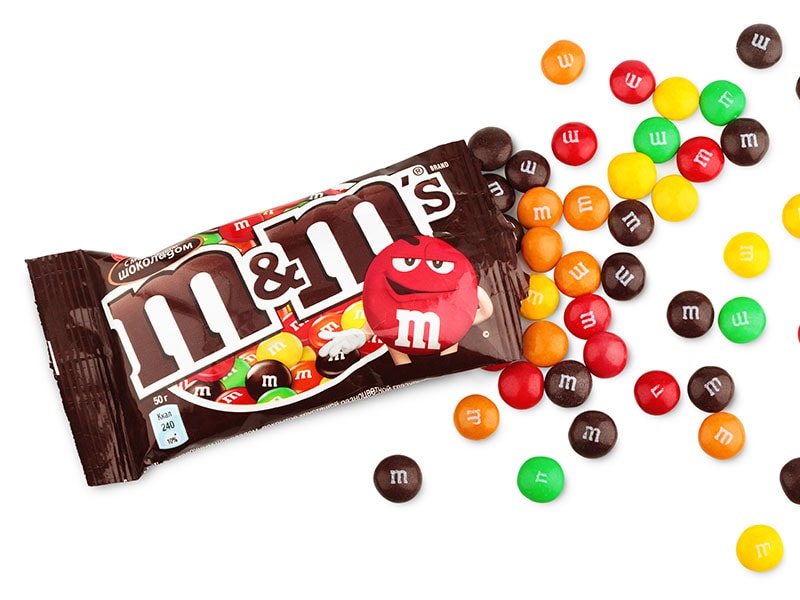 11. Milk Chocolate
I can assure you that milk chocolate is a confectionery sold in every country on the earth. You can find them in any corner of the world.
It is demonstrated in many studies that chocolate, including milk chocolate, can help to calm your emotions, reduce the risk of heart diseases, balance your body's internal water level, etc.
If you don't want to eat it directly, you can add it to your smoothies, your bread or use it as a sub-ingredient in your cookie recipes. Milk chocolate never becomes "old-fashioned"!
12. M&M Popcorn
If you like popcorn and love to try new versions of foods, this snack undoubtedly belongs to you.
M&M popcorn is a good pick for you when you are planning to have a movie night on a work-free Sunday. This snack is a mixture of sweet and salty flavors with chocolate added to popcorn.
And why are M&M popcorn? Well, don't be suspicious! It's just because I love the flavor of this brand the most. It's light in sweetness, crunchy, and an affordable snack that you can easily buy for yourself. Nonetheless, there are two sides to the same coin. You shouldn't eat so much. It may make you gain more weight.
13. Mixed Dried Fruits
I've already heard complaints from fruit lovers. Don't be in a hurry like that. This kind of snack will definitely satisfy you!
Not only can fruits be eaten when they are fresh, but you can also eat them in the dried form as your side meals. Mixed dried fruits contain many nutrients; it is also a very healthy snack for those on a diet.
Now you don't need to buy fresh fruit and then make it yourself at home. Mixed dried fruits are now available everywhere, including convenience stores near your house!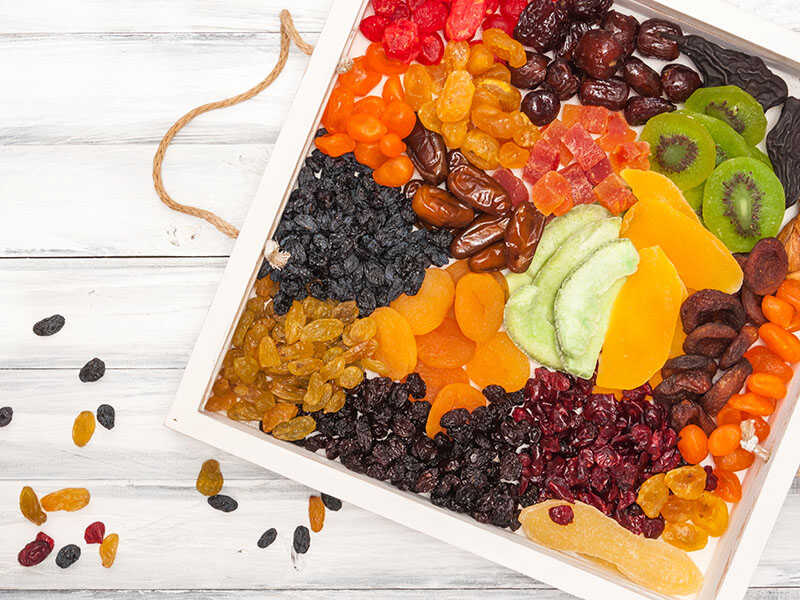 14. Muffins
The reason I added muffins to this uncooked food list is because of their popularity. Let's go to any bakery in your city; I believe that you can find them.
Muffins are quick bread with fillings inside. This type of cake originates from France. They are delicious and suitable for snacking before the main meal. You can also eat them with a cup of milk on deadline days. I'm sure this delightful quick bread will calm your hunger.
In addition, you can choose between savory or sweet muffins, depending on your preference. These lovely cakes are also easily taken by your side: go to school, work, picnic, etc., without being spoiled like burgers.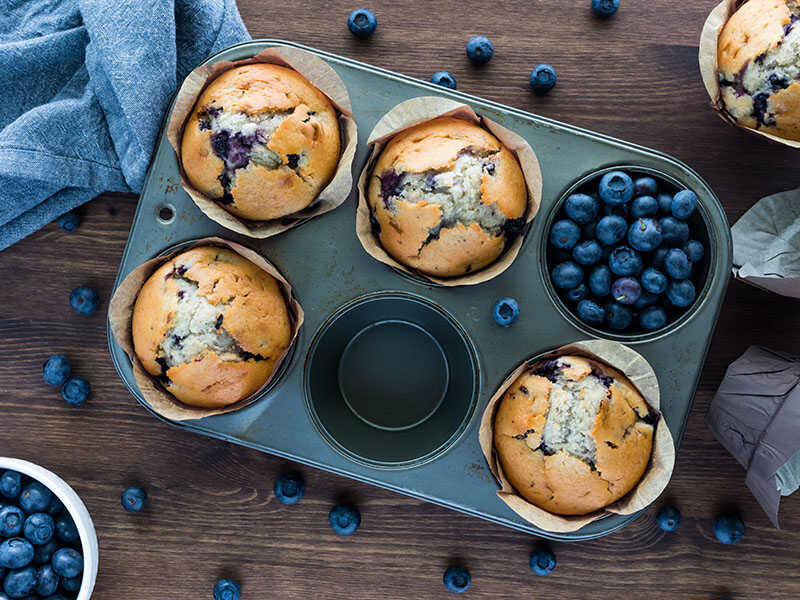 24 Cooked Foods Starting With An M You Will Love!
If you are looking for the foods you can add to your today's meal, check out my 24 cooked foods that start with M below to find suitable ones!
Top 8 M-Something Appetizers That Can Make Your Day!
There are several appetizers that start with the letter M in the world, but you may don't know what is worth your try, right? My top 8 appetizers below today will undoubtedly give you an answer!
The burger is a typical American food. No matter where you go, you can easily find them at any corner of the city. This dish is not only suitable for busy ones, but through many times of change, its mini version is also a perfect choice for your children's birthday buffet.
This dish is made from simple ingredients such as beef, cheese, … that you can buy at a supermarket near your house. Not only that, but it is also an uncomplicated dish to make for unprofessional home cooks.
And I believe the taste of this dish will remind you about your grandma's tiny cozy kitchen when you visit her in your childhood.
You must have heard about Minestrone, aren't you? But I'm sure that excluding Italian American families, very few of you have tried it once.
Minestrone soup is an appetizer made from pasta and different kinds of vegetables. Therefore, this dish usually does not have a specific fixed recipe.
Common ingredients used to cook this dish usually include carrots, celery, beans, onions, tomatoes, croutons, stock, etc. However, depending on local preferences and eating habits, this dish can have different recipes.
It is a fact that Minestrone in Italy belongs to the rural roots cooking style called "cucina povera," which means "poor kitchen." But you see, despite that, this flavourful dish is still appreciated and handed down until now.
Making minestrone soup? It's not as hard as you think!
When mentioning Mexican cuisine, I'm sure you will immediately think of the familiar hot, crispy Tacos, right? But, wait! Did you know that Mexico also has thousands of delicious foods waiting for you to discover, excluding tacos?
Yep! Mexican Guacamole is one of them.
Mexican guacamole is a soft, mild dish suitable for both hot summer and cold winter days. It doesn't bring you the heaviness in your stomach after eating; therefore, it's often on the perfect appetizer list with main dishes cooked with fatty and rich cheese.
In addition, it is also the best combination with toast or sandwiches.
Mashed potatoes. Yes, there is no doubt. I'm talking about a dish that almost every child in the US must have eaten at least once in their life.
Few people know that potato – the main ingredient of this dish-was once considered food for livestock and mistakenly thought to be the cause of leprosy in humans.
However, today, mashed potatoes appear on every table of American families. With simple ingredients (potato, butter, milk, garlic, etc.) and soft texture, like Mexican guacamole, this dish is also good for children and adults.
The 5th place in my top 8 recommended appetizers is miso soup. This dish seems to be seen as the "national soup" of this beautiful cherry blossom country – Japan.
This traditional soup is still regularly served in the daily meals of Japanese people, from the royal family to the ordinary families.
Miso soup consists of a broth called "dashi" cooked with miso paste and other ingredients such as tofu, vegetables, seaweed, etc. And if you are looking for a new appetizer from Asian countries, miso soup would be a good pick.
When it comes to macaroni salad, you might immediately assume that this dish comes from pasta's motherland – Italy. But, wait! Let me tell you. Macaroni may be Italian, but macaroni salad is actually a dish invented by Americans.
In the past, macaroni was considered a cheap, boring ingredient. At that time, chefs have tried to improve and create more special dishes from macaroni, and they have been successful because of the birth of Macaroni salad.
Excluding treating as an appetizer, similar to potato salad, macaroni salad is also served as a side dish to grilled meats, fried chicken, or other picnic-style ones.
This instruction video will give you specific tips on this tasty macaroni salad!
Mediterranean cuisine and salad? What else are you worried about? This is a perfect combination for a fresh and healthy appetizer that many foodies are always looking for.
Mediterranean bean salad is a dish made from various fresh vegetables, combined with beans, olive oil, onions, red wine vinegar, mint, etc. Mediterranean cuisine emphasizes plant-originated ingredients, and most people in this area prefer a diet with fewer animal-originated products.
As a result, dishes originating from the Mediterranean are often listed on the list of the healthiest foods in the world.
Come on, don't hurriedly give me such a sharp glance like that. When you see Mac and Cheese Bites on my list, you probably think of unhealthy packaged fast foods, right?
But wait, have you ever made this dish yourself at home? Let's go to the kitchen and try to make Mac and Cheese Bites once. I believe Mac and Cheese Bites will be a delicious dish that can calm your hungry stomach on cold rainy days.
The smell of greasy cheese, the typical aroma of milk and eggs mixed with the smell of flour after baking will make your kitchen the coziest corner in the world.
8 Main Dishes With M As A Starter That You Shouldn't Miss
Before I made this list, I was confused because there are so many delicious main courses starting with the letter M that I want to put on the list. And here below are 8 of my best picks after taking a long time deciding.
You're probably tired of the classic beefsteak served with french fries, right? What? But your favorite meat is beef? This flavourful dish below can meet your needs.
If you need something new but made from a familiar kind of meat, try Mongolian beef. This dish is a symphony of sweetness and saltiness along with the fatty taste of beef.
And an interesting fact about this famous Mongolian dish is, despite the name Mongolian beef, this dish first appeared in Taiwan. However, because it was first cooked by Mongolian beef at a Mongolian restaurant, it has been called by the name of its main ingredient's origin.
Moussaka is a dish prepared throughout the Balkans and the Middle East. However, it appears most often in Greek and Turkish meals.
This is a traditional dish made from ground lamb, fried eggplant, a mixture of eggs, butter, milk, and tomato sauce. In some versions, eggplant will be replaced with potatoes, and beef will take the place of lamb.
Moussaka is a dish with a pretty complicated recipe, but of course, that is the price you need to pay for the rich flavor it brings you after being taken from the oven.
If moussaka is out of your league, meatloaf will be a good candidate for the main course with its easy-to-find ingredients and simple preparation.
With just ground beef, eggs, a small amount of onion, and dried bread crumbs, after seasoning, mix them up and put them into the oven; you will have a delicious dish for dinner. If you run out of eggs, there are also plenty of great egg replacements for meatloaf to choose from.
Don't forget to eat with salad or grilled corn. Moreover, if you have a bag of toast, spread them on toast pieces while the toast is still hot and enjoy them. I'm sure that you will never forget its savory flavor!
Maybe you have missed some useful tricks. Go to this video right away!
Masala dosa is a popular dish originating from South India. The traditional recipe is made from rice, lentils, potato, fenugreek, ghee, and curry leaves and served with chutneys and sambar – a well-loved dish in Tamil gastronomy.
This dish is also a dish that has many variations depending on each city in South India.
The outside of masala dosa looks like Mexican tacos, but the crust is soft and quite chewy like a French crepe. However, this is not important. Its soul lies in the combination of mustard and typical Indian curry.
You can make it at home, but if you have a chance to travel to India, you should not miss this food.
Gnocchi – Yep! just hearing about its name, you will immediately know where it was born. This is a member of the dumpling family in Italian cuisine. And mushroom gnocchi is a dish that uses gnocchi as the main ingredient. Besides, chestnut mushrooms (or any kind of mushroom you like) are also an indispensable companion.
This dish can be cooked according to the vegetarian recipe. Just replace regular butter with vegan butter, you will immediately have perfect vegetarian food.
Cook them at friends' gatherings, because maybe one of your friends is a vegetarian.
Curry is a familiar Asian dish to us, but do you know there are two places having the yummiest curry recipes? Common Indian curries will have a typical strong spicy and salty taste. In Thailand, curry will usually have a little bit of sweetness coming from coconut milk.
Massaman chicken curry is one of the most delicious Thai curries. It is an explosion of flavor with a combination of sweet and slightly spicy sauce. Serve it with crispy bread, and you will have a mouthwatering main food.
The first time eating massaman chicken curry cooked by a Thai friend, this food immediately captured my heart and became one of my favorite dishes.
If you are not clear about Thai ingredients for cooking this food, jump into this video!
Famous for its popularity, the meatball is not only present in Europe and America, but it is also a part of Asian cuisine.
Meatballs are made from different spices, different ingredients in different countries around the world. It can be said that this dish has the most various versions and recipes on the global culinary list.
As its name suggests, the main ingredient of meatballs is meat. Depending on the culture, religion, and living habits, it will be made with different types of meat such as pork, beef, or even fish.
You can see meatballs in vegetable soups, and it is also grilled or fried. Besides, cooked with tomato sauce is a popular treat as well.
However you decide to prepare your meatballs, there are still several dishes to pair with meatballs. Even if you go for the most unconventional route of preparing meatballs, such as making a meatless "meatball", you'll still find that the dish can go well with almost anything.
Maultaschen – the last dish I would like to recommend will probably surprise you. Yes, maultaschen is a traditional German food.
Germany is not only famous for having the best beers and sausages in the world, but it also is the motherland of delicious and greasy food. However, the dish I want to introduce to you today is one with light and mild flavor.
Maultaschen consists of a layer of pasta dough that encloses many kinds of fillings inside. They look like Italian ravioli from the outside, but the usual maultaschen will be cooked with broth or fried.
In 2009, it was recognized as a "regional specialty" of Baden-Württemberg by the European Union because of its important meaning.
Top 8 Must-Try Desserts That Start With M
Dessert lovers, where are your hands?! Well, if you are now on my list, you are in the right place! Just continue to look down because I believe that you can find your future favorite desserts in my top 8 of M-something desserts!
The top pick in my must-try Mediterranean desserts collection is mango panna cotta. This dish, if cooked perfectly, will become a "serial killer" that can easily take your heart away.
No, I'm not exaggerating at all! From the elegant taste to the smooth texture, this Italian dessert can satisfy the most discerning foodies.
And believe me, mango panna cotta deserves a spot on the menu of any 3-star Michelin restaurant around the world!
You want a decent guide for this dessert, right? Check it out now!
I'm sure there must have been a lot of ice cream fans waiting, right? Here, I would like to suggest you Mint Chocolate Chip Ice Cream.
This is one of the summer desserts that sell out fastest in the city's ice cream parlors. But don't worry, I will provide you with the most perfect mint chocolate chip ice cream recipes.
You can try to make it at home; the kids will love it. Moreover, homemade mint chocolate chip ice cream will also be safer as it does not contain any harmful additives or dangerous chemicals.
Madeleines – with the pretty look like small shells lying on the beach, can be the most addictive dessert in the world.
Madeleines are soft mini sponge cakes made with flour, sugar, eggs, and butter. It is also one of the most favorite desserts in France. On the other hand, Madeleines is also closely cemented into French culture.
In his autobiography, French writer Marcel Proust once described madeleines as a flavor reminiscent of his childhood memories when he enjoyed madeleines dipped in tea.
If you want to enjoy the best madeleines in France, let's go to visit Fabrice Le Bourdat's Blé Sucré.
If you have tried and loved the miso soup I offered you earlier, don't hesitate to enjoy this traditional Japanese dessert.
While miso soup is considered one of the two basic Japanese soups, mochi is a cake deeply associated with the culture of this country. Mochi is an indispensable worshipable offering of Japanese families during the New Year and other holidays of the year.
This sticky rice mochi has a sweet taste with a chewy and soft texture. Moreover, they also have a variety of fillings inside, including ice cream.
Tada! Maine blueberry pie is one of my top 3 favorite desserts. This cake is also associated with my childhood birthday when I graduated from elementary school on a trip to Machias, Main.
As you might have guessed, the name of this dessert starts with the name of the rooted place of the main ingredient – Main blueberry. Main's blueberry is fresher and tastier than any kind of blueberry on the supermarket's fruit counter. Therefore, Maine blueberry pie will easily conquer you.
As soon as you try a piece of Maine blueberry pie, I'm sure you'll instantly fall in love with this dessert. With just one bite, the fresh flavor of the Main blueberry will immediately hit the tip of your tongue. You can neither find the Main blueberry in the grocery shop nor cannot go to Main now? Well, find a bakery store having this dessert.
Not simply a snack to eat in your spare time, meringue cookies are also not a bad option after your meal. This is an eye-catching dessert for children because the meringue cookies have an attractive colorful appearance.
The vintage look of these cookies looks like they just came out from a comic book. But remember not to let their appearance trap you too long because they have a significantly high level of sugar inside.
Another famous French dessert is macarons. It seems like almost all French food has a brilliant look; of course, macarons are no exception.
Nonetheless, be careful not to confuse them with a kind of coconut-y biscuit with a very similar name: "macaroon." They are two completely different desserts.
Macarons are the most popular food on Instagram. These tasty cookies from France are often put into classic plates with bright and cute pastel colors. A plate of macarons with a cup of hot tea under a warm orange sunset is a peaceful and elegant experience you need to try once in your life.
These classic macarons have a variety of recipes. This video will absolutely be your right answer!
Hey, you know exactly what I mean, right? I mean homemade moon pies, not those beautifully packaged in plastic packaging.
For those who are huge fans of moon pie, this post surely gives you the most amazing moon pie recipes. Don't worry, follow the recipes I show you below; I'm sure your moon pies will taste great and have a magazine-like appearance as well!
I'm delighted that you have read this far because it means my list might be helpful for you. I know some on my list are really familiar to you, but the others may seem absolutely weird.
However, I think that you may find your "muse" among these foods in my collection. Whatever it is an appetizer, a main dish, or a dessert, well, you have found one (maybe two or more) to add to your menu, haven't you?
If you know any other treat that begins with an M, don't forget to let me know! And now, can I know which M-something foods on my list have raised your curiosity? Leave your answers in the comment section below, and I will help you if you have any other questions as well!