Tamil foods represent extraordinary cuisine in the South of India. Rice, lentils, and legumes are really popular among the Tamil people. When visiting this region, you will see people often use banana leaves as a container for food. Fascinating, right?
Tamil citizens also love the sour taste of tamarind, so if you find this cuisine interesting. Don't wait any longer and dive into this post. I'm sure these specialties will treat you well.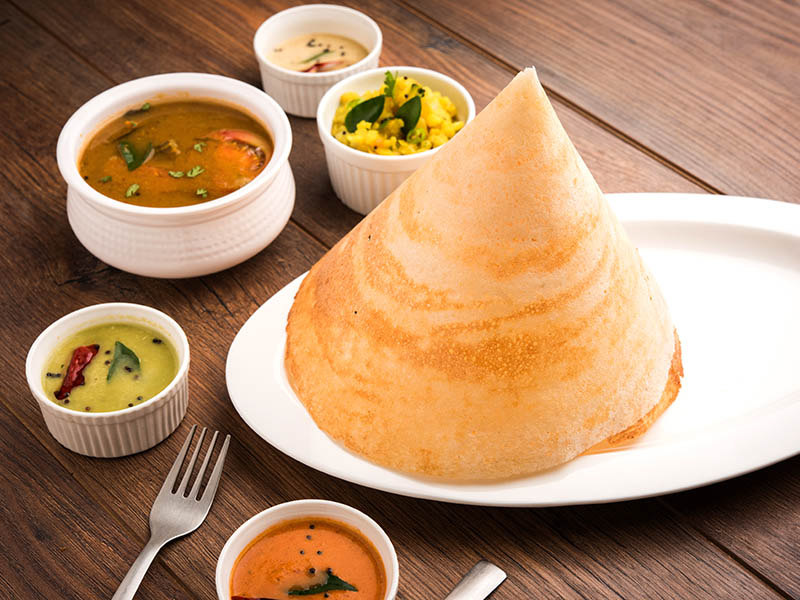 Introduction To Tamil Culinary Culture
Tamil cuisine is a rich culinary style that originates from the southern Indian state of Tamil Nadu and other South Asian countries like Sri Lanka.
Theses traditional Indian delights is characterized by its use of rice, lentils, meats (especially chicken and fish), and several kinds of spices, like coriander, chili pepper, cinnamon, curry leaves, cardamom, and beyond.
Dairy products and tamarind are commonly added to their dishes to add sourness, while banana leaves act as utensils for serving traditional Tamil meals on special occasions.
As with many regional cuisines, there are variations in Tamil cuisine based on geography and local ingredients. One of the most common regional culinary practices in Tamil Nadu is Chettinad cuisine.
Plus, coastal areas in Tamil Nadu may feature a wider array of seafood dishes, while inland regions may focus more on meats and poultry.
Surprising Savory Dishes From Tamil Nadu
This section will fill your stomach and give you a lovely savory experience. Hop on to this expedition and unfold these food stories and tastes now!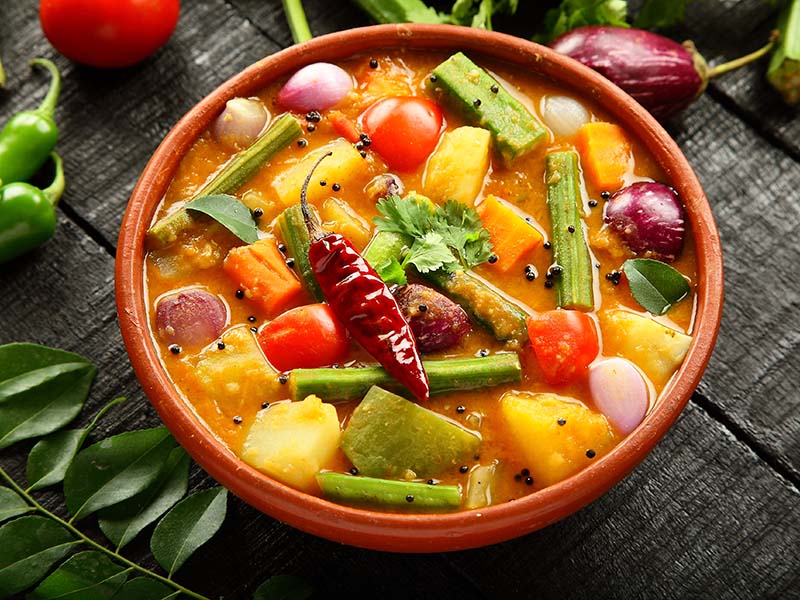 In the South of India, Sambar is a must-try stew dish with a pleasant aroma from lentils. The first appearance of Sambar is still a myth, but it first appeared in the 17th century in literature by K. T. Achaya, a food historian.
Traditionally, the dish is a slow-cooked dish with a nutty and savory flavor from lentils, tamarind broth, and other ingredients. Sambar is also a signature plate in Sri Lankan and Burmese cuisines. It is a typical companion for the famous Burmese curries.
You can pair Sambar with Idli, Dosa, or rice to complement its flavor. The dish is often a side dish or an excellent breakfast in India. Sambar is full of nutrients that benefit your whole body, so don't hesitate to try it.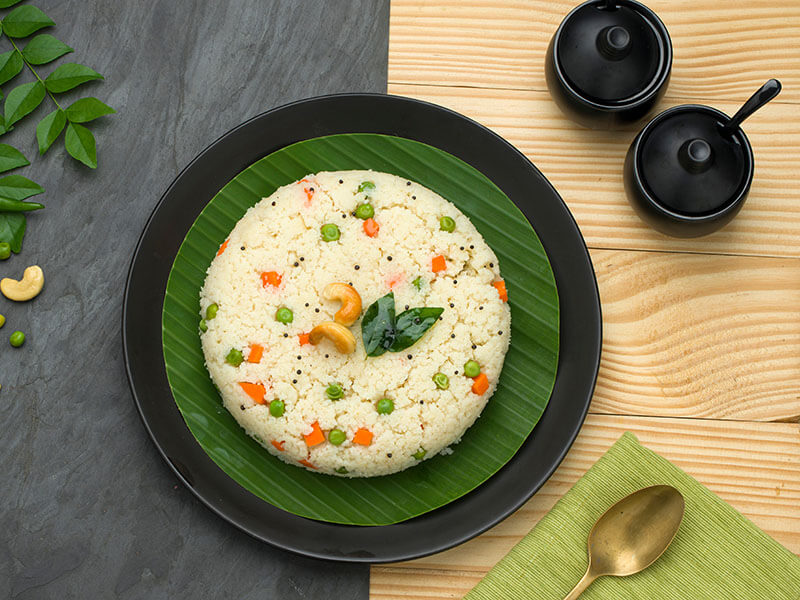 Hey! Do you want to discover a delectable morning dish in Tamil? Upma, with its fragrant aroma and delicate sweetness, will treat your mouth gently. The dish has many other names like Uppittu, Upeet, and Uppumavu.
The dish is a typical breakfast dish in other Indian cuisines, namely Maharashtrian, Kerala, Karnataka, or Sri Lanka, and some neighboring regions. The key components in Upma include semolina (coarse rice flour), water, and flavorings.
The dry-roasted semolina is cooked until you have a thick porridge. Depending on each area, people will add plenty of vegetables while making Upma.
You can also check the vegan recipe if you are on the 'no-meat' diet. You can choose any version of Upma; from sweet, savory, or nutty, the dish will be a present to your taste.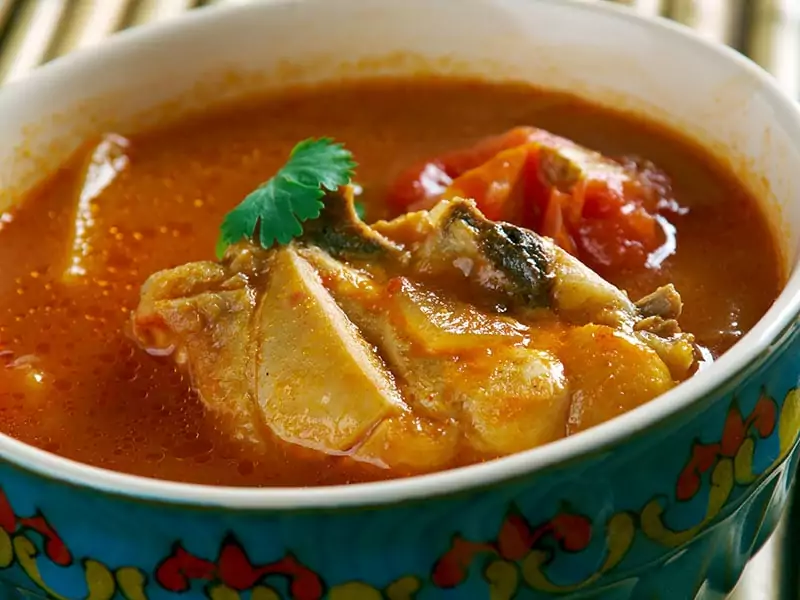 Amazing! This savory Tamil midday dish will allure you with its pleasant aroma and spiciness. In fact, Chettinad Kozhi is considered one of the spiciest dishes in India. The dish is packed with flavor that you should try at least once.
The main ingredient – chicken, is marinated in yogurt, coconut, and turmeric for a soft texture and excellent yellow color. The dish usually goes with dosa or some rice.
You can perfume the dish with chopped coriander leaves to evoke a signature aroma that will make your mouth water.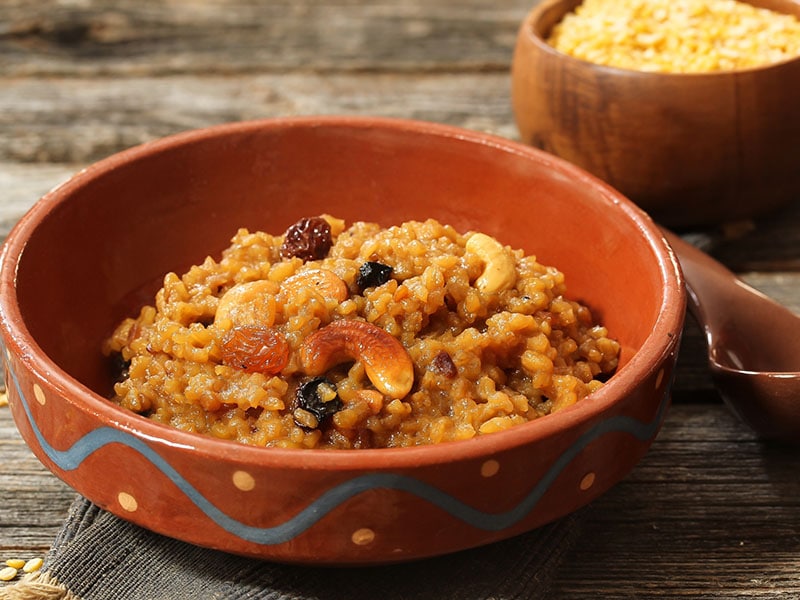 Pongal (also known as Pongal or Huggi) is a traditional rice dish in Tamil. The dish is crucial in the Pongal festival (a harvest festival in the Tamil community). Pongal means "bubbling up", describing the dish when it is nearly done.
Pongal has four variants: Chakkarai Pongal with jaggery, Puli Pongal with tamarind, Venn Pongal with butter in its ingredients profile, and 'Melagu Pongal' has black peppers with a little spicy taste.
During the Pongal festival, the sweet version appeared more frequently. You will find Melagu Pongal with a spicy flavor and Puli Pongal with a sour touch from tamarind.
The delicious Pongal is a perfect breakfast when served with chutney for vada (a fried snack in India).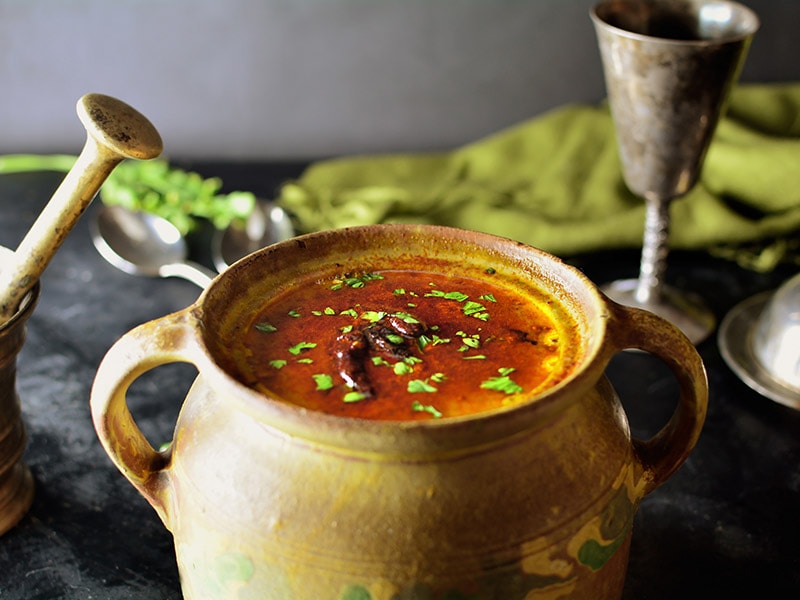 Here comes a spicy Tamil soup with which you can treat your family and friends. Rasam and Sambar might have similar appearance, but their flavor differs due to the ingredients added to each specialty.
In Kannada, people call this dish 'Saaru', while in Telugu, 'Chaaru' is a more common name. The word Rasam means 'juice' in Tamil, describing the presence of jaggery, tamarind, tomato, and spices, cooked to perfection with juicy broth.
The dish is usually served with a veggie side dish or plain rice. The dish is perfect for heating your palate or helping you recover from a cold since it contains several health benefits, like essential vitamins such as thiamin, vitamins C and E, thiamine, and more.
This is how you make an authentic Tamil Nadu-style Rasam.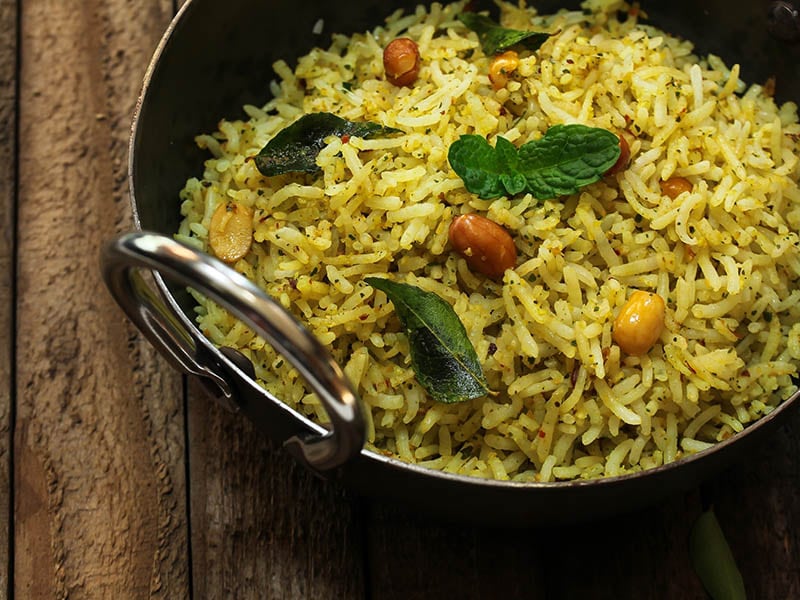 Sadam is a special way to cook rice in Tamil. They add curry leaves to embellish and perfume their ordinary rice with a beautiful aroma. The dish is so simple and easy that you can make it in around 10 minutes.
If you have leftover rice, the dish is a perfect choice for you. You just need to warm the rice, and it is ready to use. Basmati rice, hand point rice, Sona Masoori rice, or brown rice are several typical choices you can use to make the dish.
Sambar Sadam is a popular version of this rice with the savory Sambar stew. Both these dishes will treat you with the most exquisite flavor.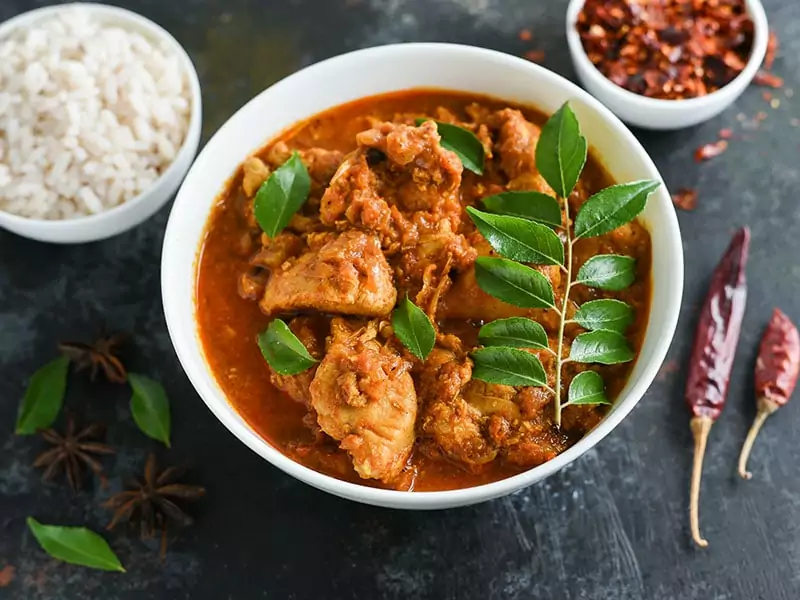 Don't miss this tasty dish from Tamil Nadu's cooking style. Kozhi Kari Kuzhambu is a Madras chicken curry with a thick or semi-gravy texture. The dish, of course, has a signature spicy flavor that most citizens in the region adore.
You will find a refreshing and slightly rich flavor from coconut in certain regions too. The dish is often a breakfast choice in this country, but you can enjoy the dish at any time of the day.
Pair the dish with rice or naan (a traditional type of Indian bread). Don't forget to sneak some chopped coriander before serving the dish to boost the fragrance to another level.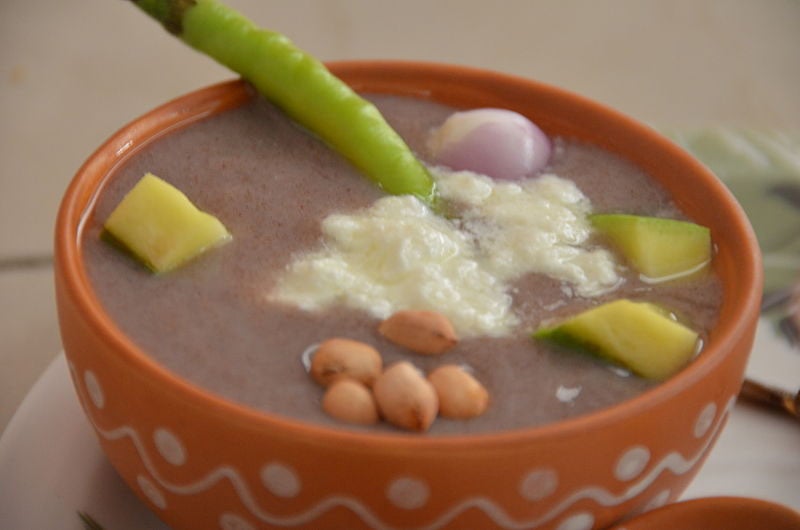 This millet porridge is a masterpiece of Tamil cuisine with a unique way to enjoy millets. The dish is a typical meal for breakfast in Tamil with an excellent flavor. Cumbu or Kezhvaragu flour (a type of millet) with broken rice are the main ingredients for Koozh.
You can easily run into a street food vendor selling Koozh across the country. People usually make it in large quantities and serve it in smaller containers. If Koozh goes through a fermenting process, it will have a beautiful tangy flavor.
Green chilies, red pepper, and mango are some outstanding pairings for Koozh. The pearl millet variant is one of the healthiest versions with a refreshing taste.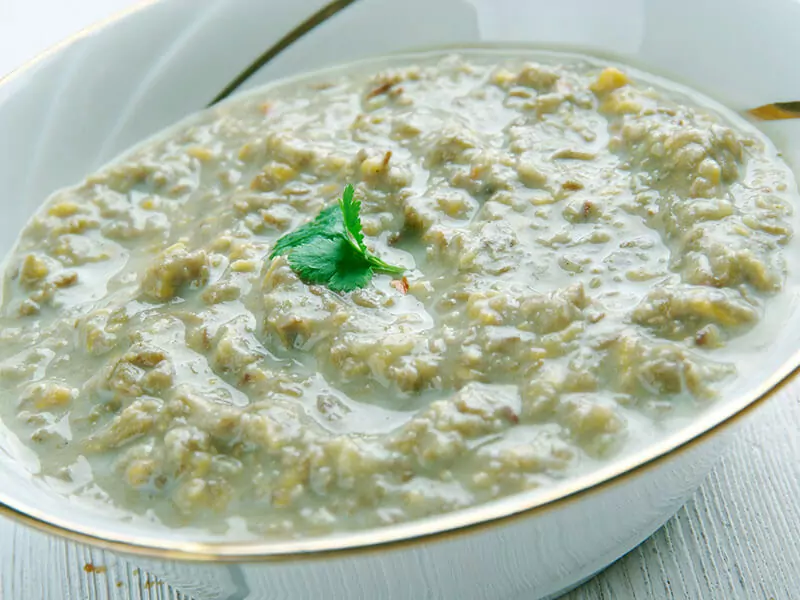 Kootu is another South India-origin food, particularly in Tamil and Kerala cuisines. The name "Kootu" is derived from the Tamil word "koottu," which means "add" or "mixture". This reflects the nature of the dish, as it is a semi-solid stew made from a combination of lentils and vegetables.
Kootu comprises lentils, such as urad dal, along with veggies. To enhance the flavor, other ingredients like green chilies, coconut, pepper, and jeera are added to the dish.
It has nutty and pretty complex flavors due to the combination of various ingredients. Regarding the texture, this stew is cooked until it reaches a thick consistency, which is thicker than sambar. People normally enjoy it as a side dish with rice.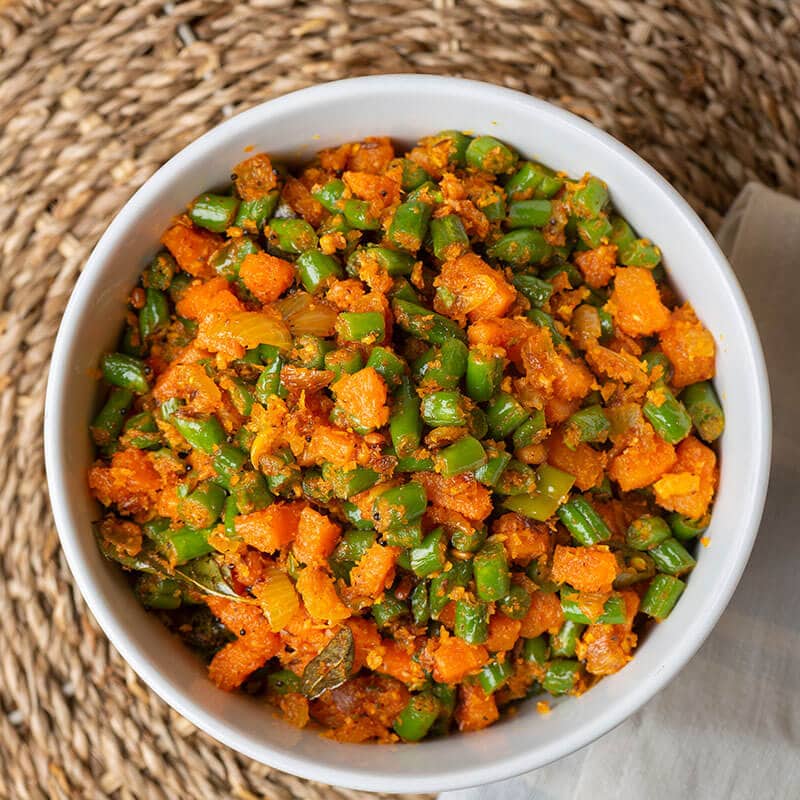 Poriyal is a well-known dish across South India for its delicious flavors. The word "poriyal" refers to the cooking involved in making the dish, with the verb "pori" meaning stir-frying, which is cooking in a hot wok with a small amount of hot oil.
The main ingredients in Poriyal typically include vegetables, such as cabbage, beans, carrots, or okra, along with spices and seasonings like mustard seeds, dry red chilies, split black gram, asafoetida, and curry leaves. As a result, you will have a simple yet flavorful treat with a slightly crisp texture.
Serve them as accompaniments to South Indian main courses, such as rice or curries, for a lovely dinner dish from Tamil.
Moreover, there are several popular Poriyal varieties in Tamil Nadu, with each variation featuring a different vegetable as its key component. Some examples are cabbage Poriyal, beans Poriyal, carrot Poriyal, and okra Poriyal.
Some Tasty Tamil Sweet Courses And Drinks
These following sweet treats will satisfy your sweet tooth with a one-of-a-kind flavor that you have never tried before. Explore their taste now!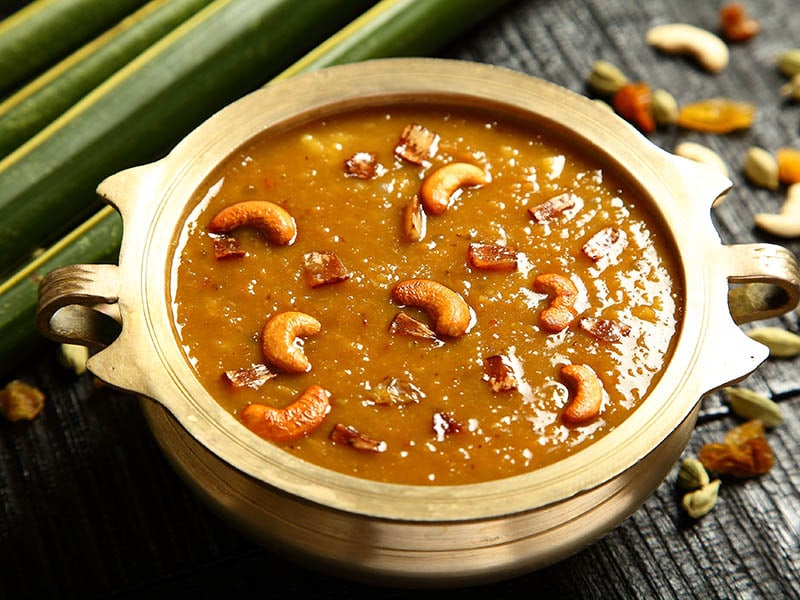 Wondering what is a delicious specialty in Tamil to try? Payasam is an excellent option to satisfy your desire. This is a sweet wet pudding often made of milk, rice, and jaggery (or sugar).
Nei Payasam is a popular Payasam variant often associated with God's food and is served in most temples in Kerala. Other ingredients are rice, jaggery, and sometimes dry fruits from India with coconut bits. Nei Payasam is also a religious dish in Onam and Vishu celebrations.
Another famous variant is Paruppu Payasam. This version has a roasted Moong dal flavor with jaggery syrup. People will garnish the dish with roasted cashew nuts with an extremely creamy flavor.
Desiccated coconut, cardamom, raisins, and other tasty ingredients are some yummy choices that you can pair with Payasam. Feel free to pick the ingredients that fit your taste.
Don't hesitate and explore how to make Tamil Payasam with carrots right now!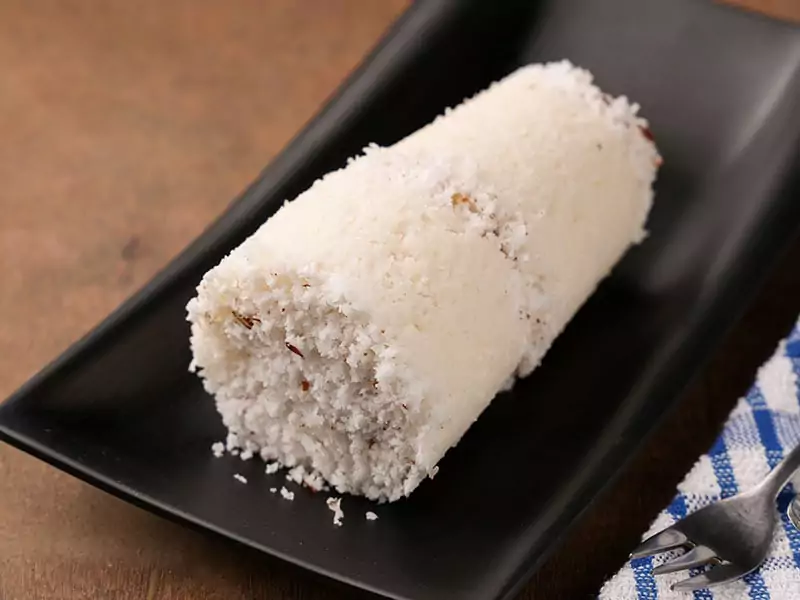 Allow me to treat you to an outstanding Tamil sweet course, Puttu. This dessert has a tube-like shape with mouth-watering white color from coconut shavings and rice. The dish could have a sweet or savory flavor, depending on your preference.
Traditionally, Puttu is perfect to pair with grated coconut and jaggery. Sometimes in Tamil Nadu, people add some sweetened coconut milk to enrich the dessert.
Besides rice, people can use other grains to make this dessert. Wheat flour, tapioca, cornflour, or ragi (finger millet) are some tasty choices with a beautiful aroma that you can use to make this treat.
Banana or egg curry are some tasty fillings people often use to substitute coconut. Besides the tube shape, you will find Puttu in a ball shape too; this version is called 'Manipputtu'.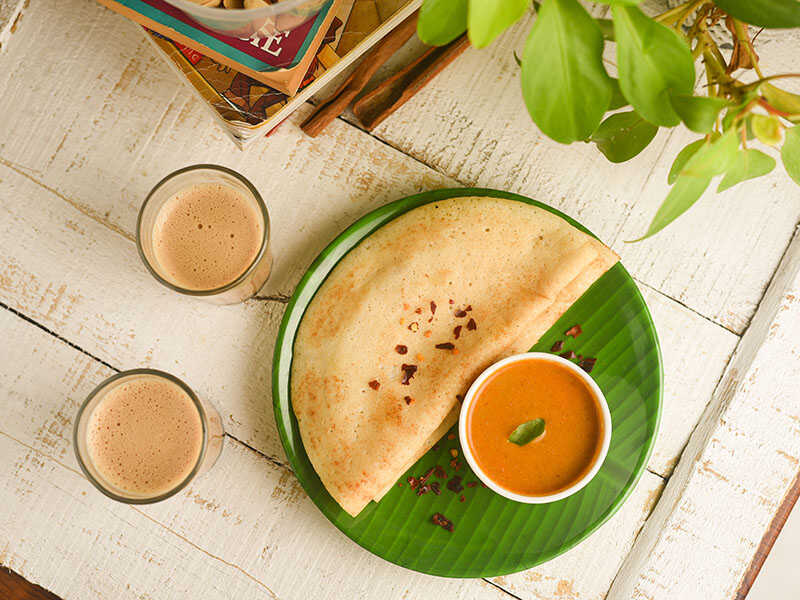 Dosa is a special crepe-like sweet course in South India that your family will like. The dish has a thin structure and a pleasant flavor. This pancake is a must-try street food in India with a lovely aroma.
To create the batter of Dosa, you must have parboiled rice and ground Urad dal (split black gram) as the two main ingredients. The ingredient combination will be fermented, then spread thinly on a hot pan, and cooked until crispy. In some versions, Doda also includes fillings.
You can have this dish for breakfast or enjoy it as a light snack to refill your energy during the day. Dosa has tons of variants across the country that will amaze you.
Masala Dosa (made from rice) and Rava Dosa (made from semolina) seem to be the most common version. As the pancake is a little thin, you will find it is more crispy than other pancakes in the world.
Tamil people often serve the cake lying on a plate or forming a conical shape. Sambar and chutney are some everyday pairings to boost the flavor of this lovely treat.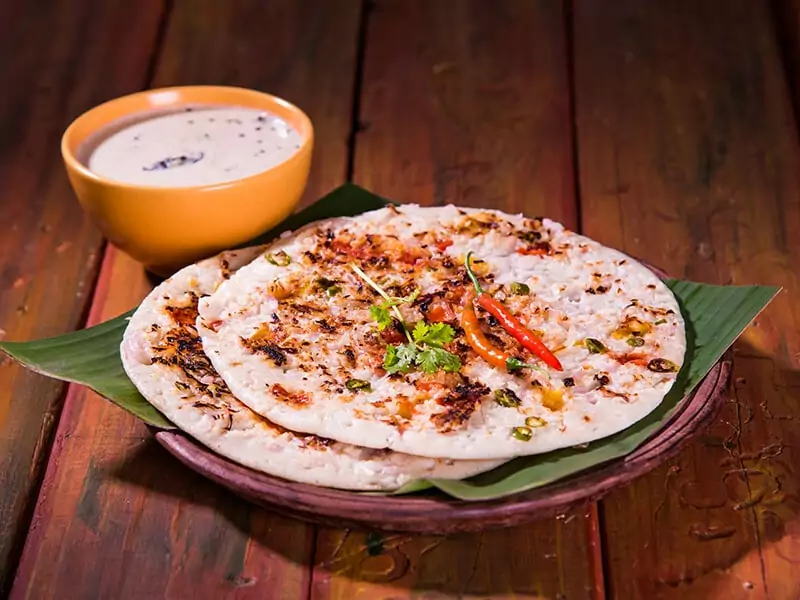 While in Tamil, you don't want to miss out on Uttapam. It is a type of Dosa, but differs in texture and preparation. While Dosas are typically thin and crisp, resembling crepes, Uttapams are thicker and feature various toppings.
The main ingredients for making Uttapam include rice and lentils, which are soaked, ground, and fermented to prepare the batter. Toppings for Uttapam often consist of vegetables like tomatoes, carrots, or more.
Uttapam has a soft texture, resulting from the thickness of the batter and the slow frying process. Besides being an ideal breakfast, Uttapam can be served for lunch, or dinner.
Traditional side dishes that pair with Uttapam include sambar, a rich lentil curry that I introduced earlier.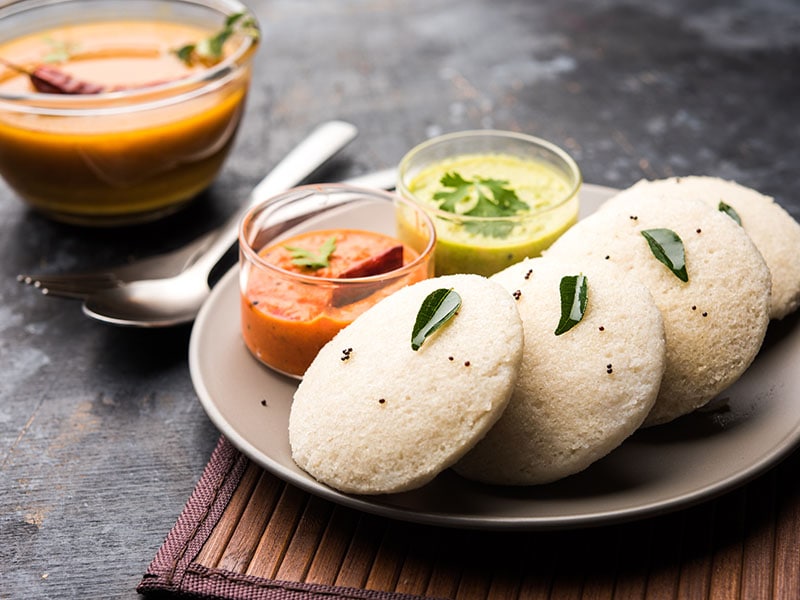 Trust me! You will be stunned by the incredibly soft texture of this Idli. The treat is traditionally seasoned with a savory taste, but you can expect a delightfully sweet taste from its sweet version.
The batter of this cake includes two main ingredients: rice and fermented black lentils. The most famous variant of Idli is 'Rava Idli' with a beautiful aroma from semolina. People usually serve Idli hot with savory condiments like Sambar or Chutney.
This is one of the best Indian sweet courses that you should try. The dish is naturally a vegan and gluten-free dish, but you can add extra ingredients as long as it does not affect your diet. Idli is a healthy choice, so don't hesitate and grab one now!
This magnificent Idli is a great idea to treat your friends.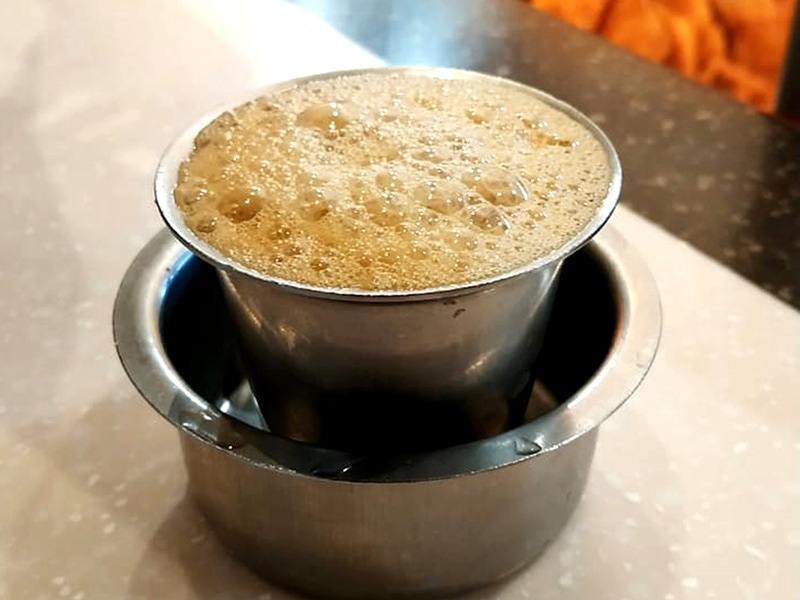 Want to try an authentic drink from India? This Filter Kaapi from the Southern Indian region will make it to your favorite drink list. Try a glass of this special coffee and wake up your gloomy morning!
In the Southern region of India, people usually offer a cup of tea or coffee to treat their guests. Filter Kaapi is an ideal choice for a delicate welcoming drink. Jaggery, granulated sugar, or honey are typical sweeteners for this drink.
Coffee started getting its position in Indians' hearts in the early-mid 1900s. Then, in the early 1940s, the unique filter coffee in South India began to gain its reputation. Frothed and boiled milk are mixed with this Kaapi coffee, and the masterpiece is ready to serve.
Usually, you will find the coffee served in a metal tumbler with a Dabarah saucer around. This saucer could be cold to form a unique flavor. This filter coffee is also recognized as a drip brew coffee outside the Indian territory.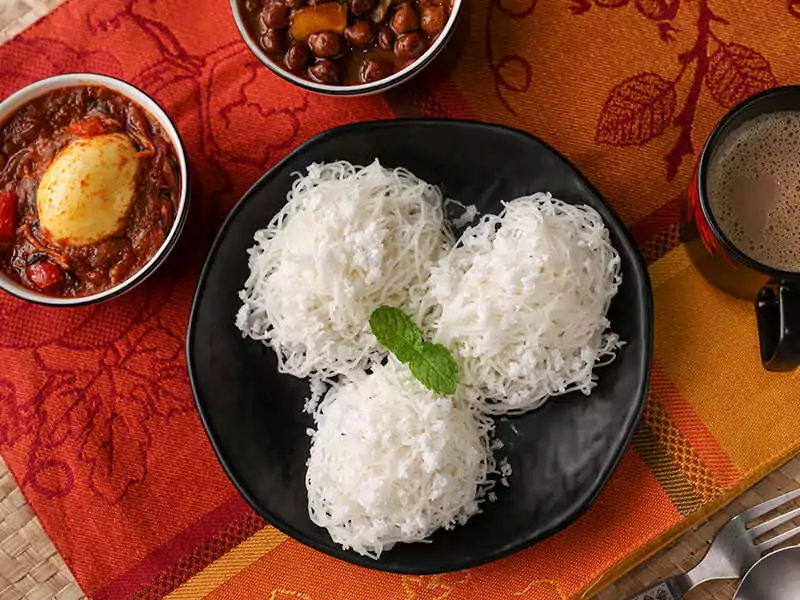 Idiyappam is tasty street food in India with a plain friendly flavor. This dish is prominent in Malaysia, Singapore, and Indonesia. Traditionally, street food vendors serve Idiyappam with desiccated coconut and sugar blocks.
The name Putu Mayam best depicts this dish. Putu means 'rice cake' in Malayan, and Mayam originates from the word 'Mayang', which means 'desiccated coconut'. This is an antique Tamil cuisine that appeared around the 1st century AD.
Tamil citizens make this noodle via a sieve (often a rattan basket with holes). They press the dough through this extraordinary tool to achieve beautiful noodles. Then, people will steam the noodles in this basket for a gentle wood-like scent.
Let's enjoy these tasty Putu Mayam in the exploding streets of India.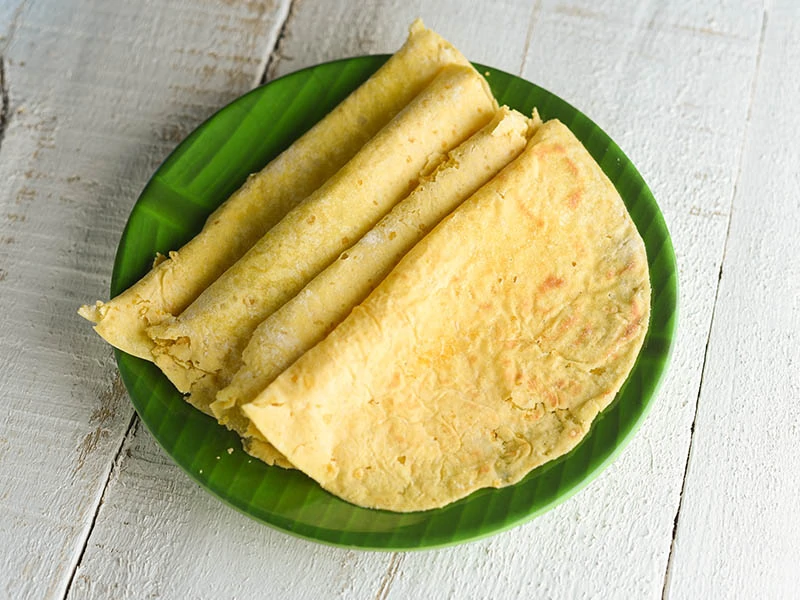 It's not over yet! The Southern region of India will treat you with another sweet course called 'Paruppu Poli' right now. The dish, sometimes called 'Puran Puri' or 'Puran Poli', is a flatbread made out of wheat flour, jaggery, and ghee.
On festival occasions like Bogi and Avani Avittam, you will find local citizens making this cake everywhere to celebrate the festival. You can serve the dish with Payasam on top of it to evoke an outstanding flavor.
Don't hesitate to toss some bananas on top of the treatment for a touch of fruity flavor. Just like pancakes, the Paruppu Poli flavor matches flawlessly with the sweet taste of bananas.
Ideal Snacks And Condiments From Tamil
Little did you know that Tamil cuisine has beautiful snack recipes. This section also has a unique condiment from Tamil. Keep on scrolling and discover them!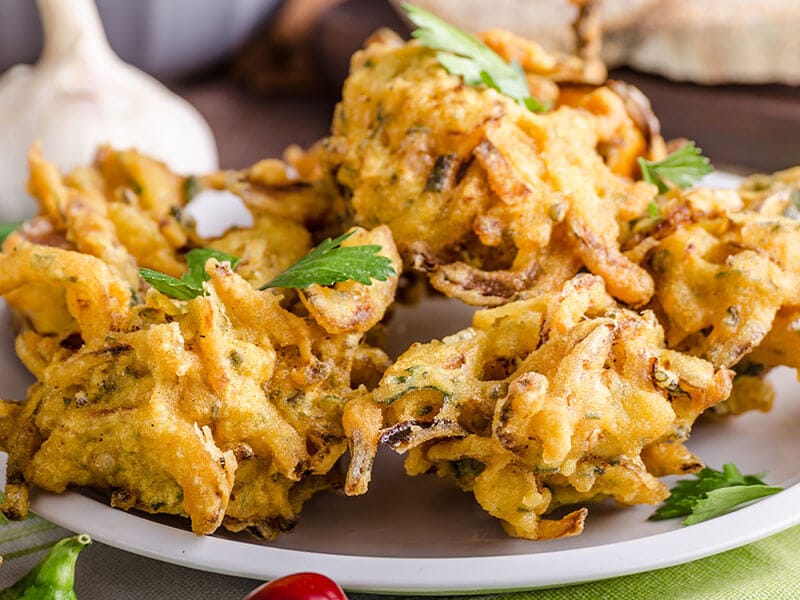 Onion Pakoda is a popular snack in Tamil Nadu. There are different names in various regions across India, such as "vengaya pakoda" in Tamil Nadu.
In addition, you might find several varieties of Pakoda, with onion Pakoda being one of the most well-liked in this region. Therefore, it is easy to find them in numerous establishments, from large restaurants to small street-side tea shops.
Onion Pakoda comprises gram flour, rice flour, onions, and spices, such as turmeric powder, red chili powder, etc. The onions are mixed with the seasoned flour mixture, which is then deep-fried to create a crispy texture.
To complete the experience, pair Onion Pakoda with a hot cup of tea or a dipping sauce like chutney or ketchup, which can complement the dish's savory flavor.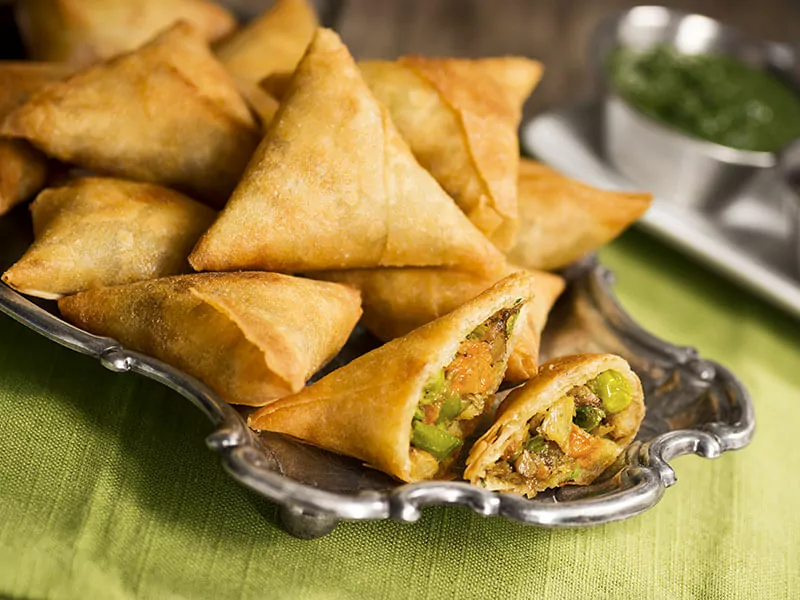 Samosa is a South Asian-style filled pastry. This fried or baked treat is popular street food for all ages in India, including the southern Indian state of Tamil Nadu, and other countries like Pakistan, Bangladesh, and Sri Lanka.
Also known as "singara," samosa comes in various shapes, such as triangular, cone, or half-moon, depending on the region. The main ingredients for the filling are spiced potatoes, onions, and peas, while the outer pastry is made from flour, water, and sometimes, ghee or oil.
As a fried/baked delicacy, the outer pastry is usually golden brown and crispy. If you want to make it at home, remember to seal the edges with water or a flour paste to prevent the filling from spilling out.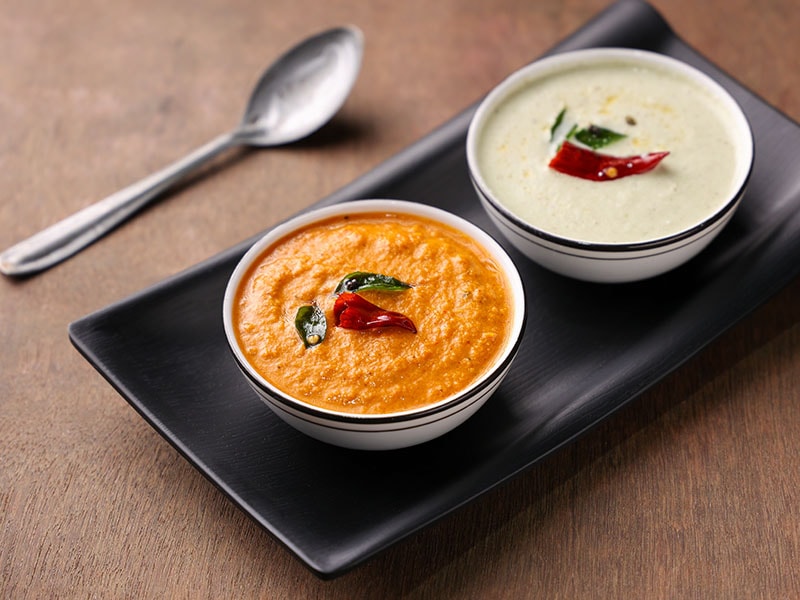 Chutney is a unique condiment that has many variants worldwide. This sauce, of course, has a version that follows Tamil Nadu style with a spectacular flavor and a beautiful thick texture.
In Tamil, you will find the two most common chutney versions with a slightly different flavor. Kara chutney has a piquant flavor and a beautiful reddish-orange color. Coconut chutney, on the other hand, has a gentle flavor with splendid white color.
Chutney is a typical side dish for Dosa or Idli to flavor these plain dishes with a sophisticated savory taste.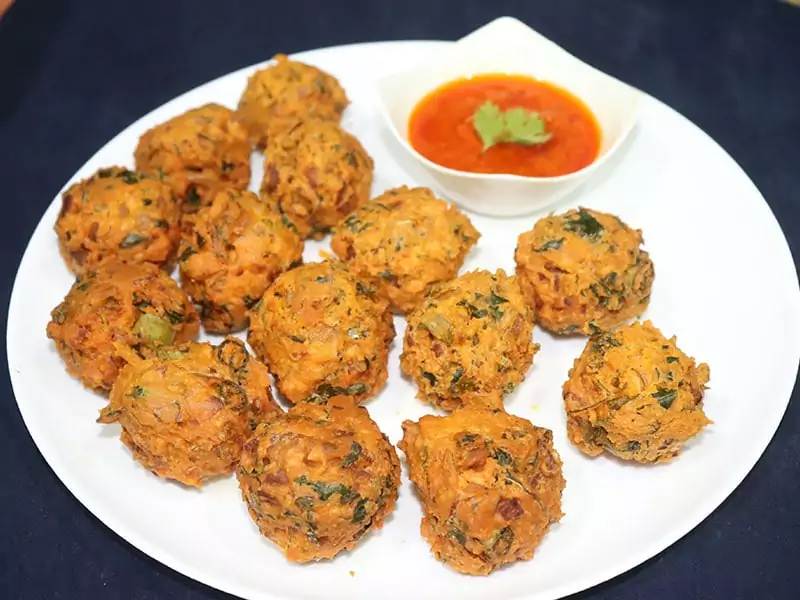 If you feel a little bit hungry in the middle of the day, you can fill your stomach with this Bonda from Tamil. The cover of Bonda has incredible crispiness after being deep-fried, hiding a soft and delicate filling inside.
The dish was first mentioned in a Sanskrit encyclopedia called 'Manasollasa' back in the 12th century. These balls can have a sweet or savory feeling to satisfy your taste. Sweet potato, green peas, and bananas are some tasty fillings for the dish that you should try.
Bonda is a popular snack in Kerala. The banana Bonda seems to be the most adored variant in this region.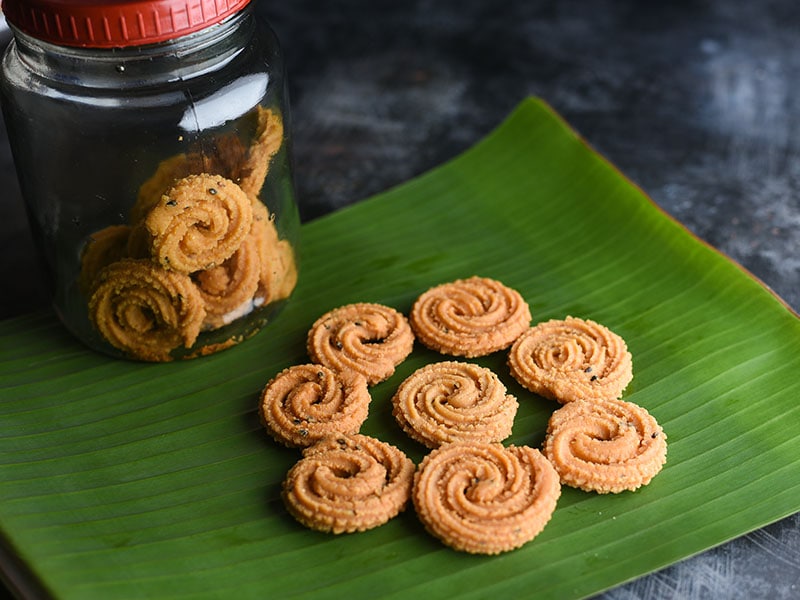 When it comes to Tamil cuisine, you can not skip this delightful Murukku snack that is tremendously crunchy and crispy. The word 'Murukku' means 'twisted' in Tamil, which depicts the signature appearance of this pastry.
Murukku is made by deep-frying rice flour or urad dal flour until the dough turns a nice golden color. The dough is traditionally twisted to create a spiral or coil shape.
Tamil people usually make this shape by hand or a special mold. It gives you a salty and slightly spicy taste but is very catchy; I admit that once you try it, you may be stunned.
The crispiness of this Murukku will satisfy your hunger.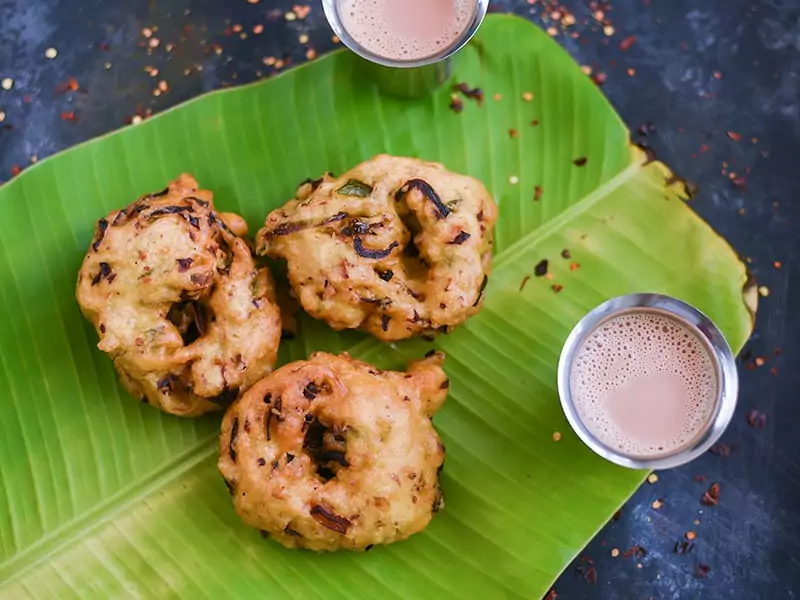 Why don't you give this Indian-version doughnut a shot? I promise that you will fall in love right away! Medhu Vadai originates from Southern India and Sri Lanka cuisines from centuries ago.
The dish is generally made with black lentils or as a combination of all-in lentils to enhance the creaminess and nutrition. You can use the fritter as a handy breakfast with some yogurt or coconut chutney.
Besides, you may want to consume an appropriate portion of the dish because it is a deep-fried food, so it may be a reason to cause diabetes or heart disease.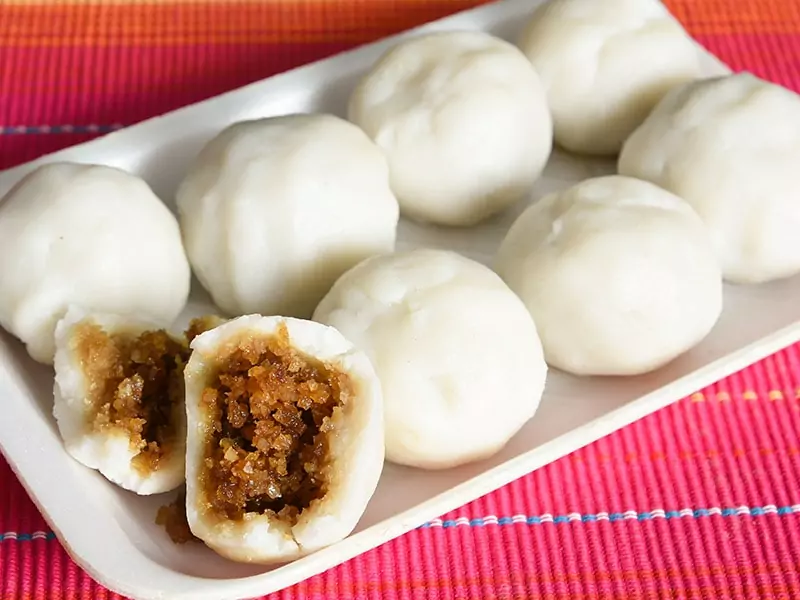 Suppose you are looking for a new recipe to try for dinner, dessert, or basically just a lunch snack, I recommend you try this Kozhukattai, a most-like Indian rice flour dumplings.
The dish is made aggressively during the Ganesh Chaturthi festival, one of the essential traditional days. In addition, the dish's flavor is so delicious, with a gentle creaminess exposed from every single bite.
In fact, these rice dumplings are made with a tender and chewy white dough filled with grated coconut and jaggery syrup. Therefore, it's not just a creamy taste but also a delightful sweetness that follows behind.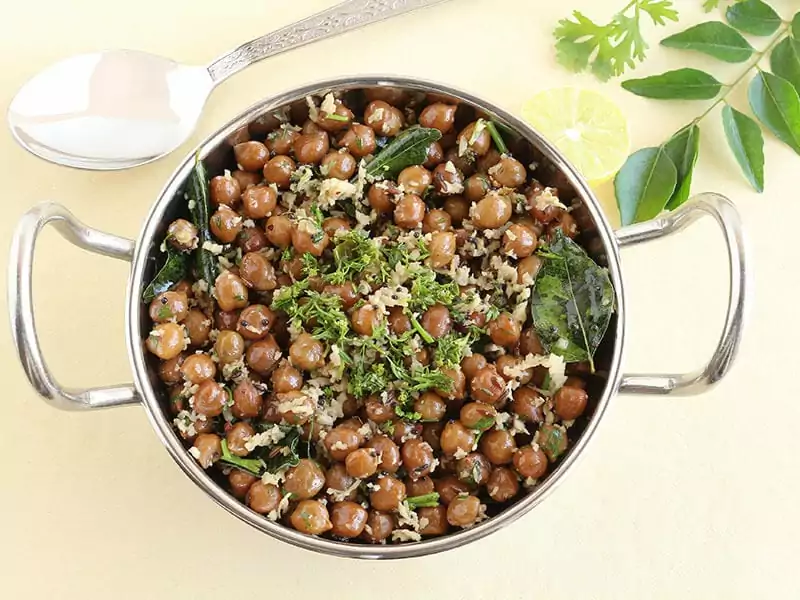 Sundal is a popular traditional Tamil in many Hindu cuisines, especially on the festival of Navratri celebrated in autumn. During this occasion, religious people tend to look for nutritious dishes to energize their health while taking this ceremony.
Besides hummus, the famous recipe for chickpea originates from the Middle East area, you can find Sundal as a side dish for rice.
Plus, this vegetarian dish is very nutritious and can provide many vitamins, fibers, and minerals. As a result, these nutrients will help you manage your weight or improve your digestive issues.
FAQs
Welcome to the FAQs section on Tamil foods! In this section, I aim to answer your questions about the rich and diverse culinary style originating in this southern Indian state. So read on to learn more!
Let's Taste The Best of Tamil Cuisine!
Although Tamil people are not a large ethnic group, its cuisine inspires many other nations. From India and Sri Lanka to Malaysia, Tamil culinary culture plays a vital role in the diversity of these countries.
Hey! Feel free to hit the subscribe button and give this post a like. More exciting posts about cuisine from around the world are waiting for you. Goodbye and see you next time.