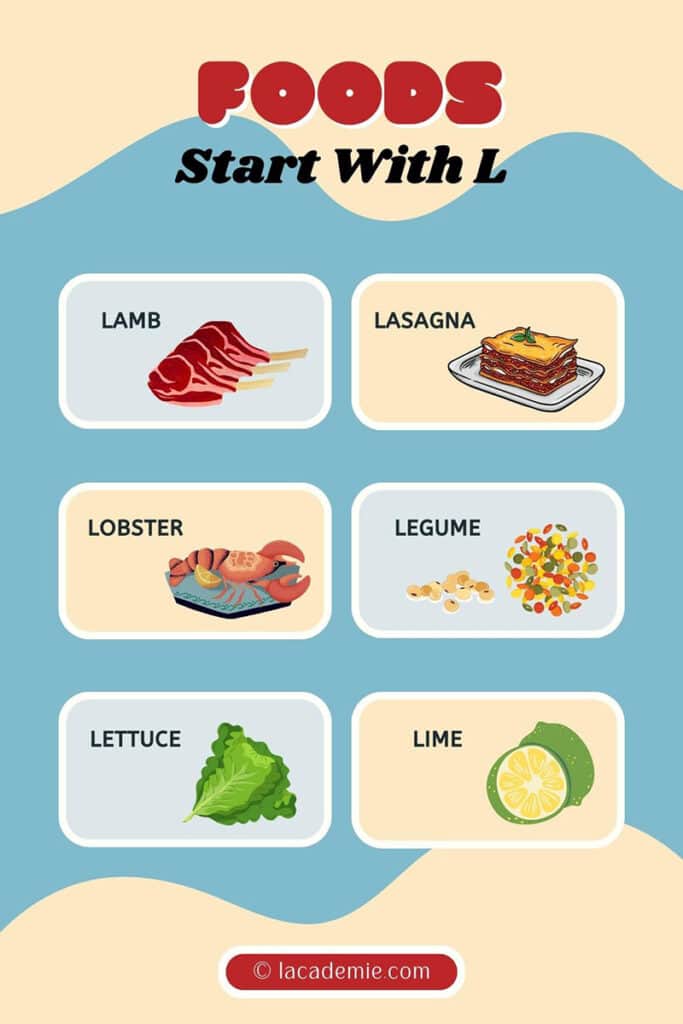 How many foods starting with L have you ever tried? 10? 20?… And you think that's all? Believe me, the list is longer than you could've imagined!
Here I present to you altogether 32 amazing foods beginning with L, including savory dishes, fruits, vegetables, sweets, drinks, and many more.
Lamb
Lard
Lasagna
Lingcod
Linguine
Liver
Lobster
Loin
Ladies' Finger (Vegetable)
Legume
Lemon
Lentils
Lettuce
Lime
Loganberries
Loquats
Lychee
Leak
Lemongrass
Lemon basil
Lovage
Lady Finger (Biscuit)
Latke
Limburger
Limpa
Lollipop
Lozenge
Lupin beans
Latte
Lemonade
Liqueur
Liquor
This article also shows you how to fully enjoy each dish.
All this knowledge is eagerly waiting for you to find out. Let's start now!
Savory Dishes Starting With A "L"
Of course, the very first cuisine starting with L must be savory dishes as they are always the main star for every course.
Lamb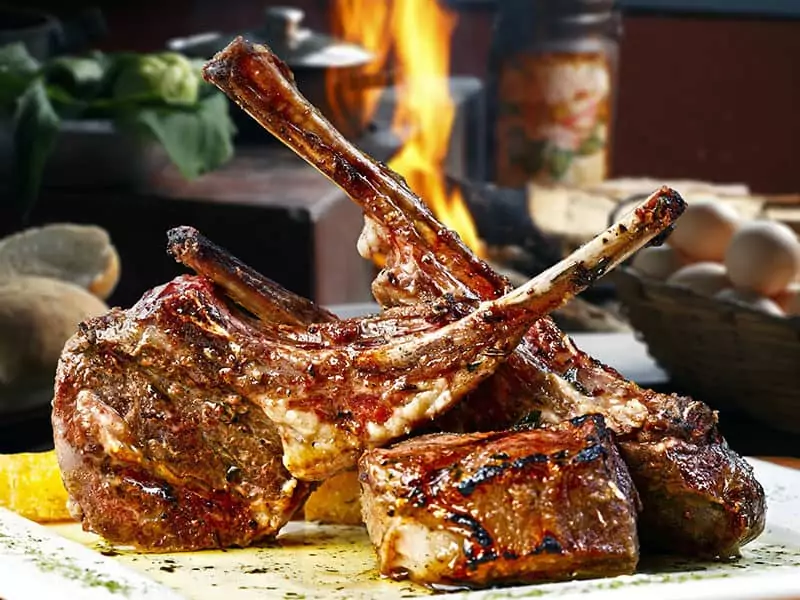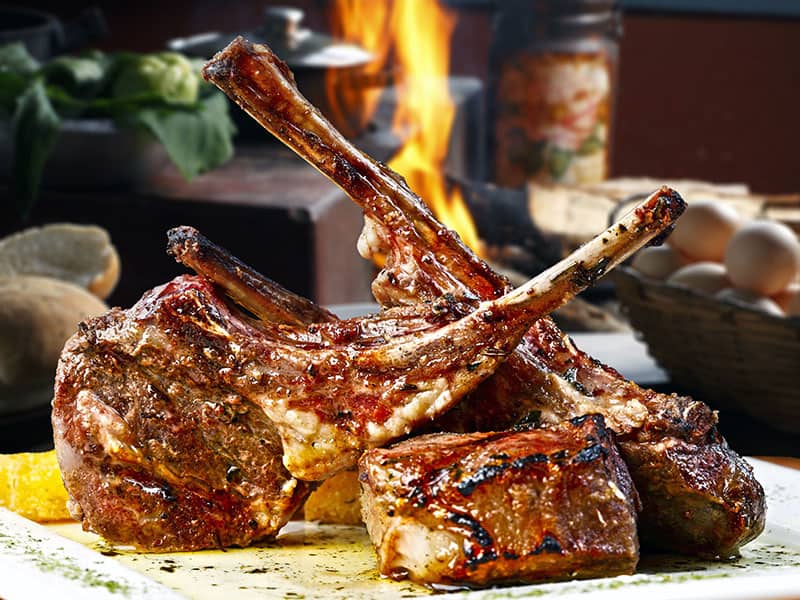 When referring to food beginning with L, the first thing many people remember would be lamb. It is a famous protein, appearing on almost every well-known restaurant's menu.
You can make a lot of delicious dishes with lamb. You can also turn leftover lambs into wonderful treats. And don't worry, these recipes will not compromise any flavor or texture and make them taste as good as freshly made.
Basically, lamb is the meat of domesticated young sheep, while the meat coming from adult sheep is called mutton. Lamb is more tender than mutton, therefore, more popular. Lambchop is the favorite meat part of many chefs when it comes to preparing lamb.
Not only is it delicious, but lamb is also a great source of nutrients, such as zinc, vitamins, iron, and high-quality proteins. However, not everyone loves lamb as this dish, if not properly cooked, may taste gamey and smelly.
Lard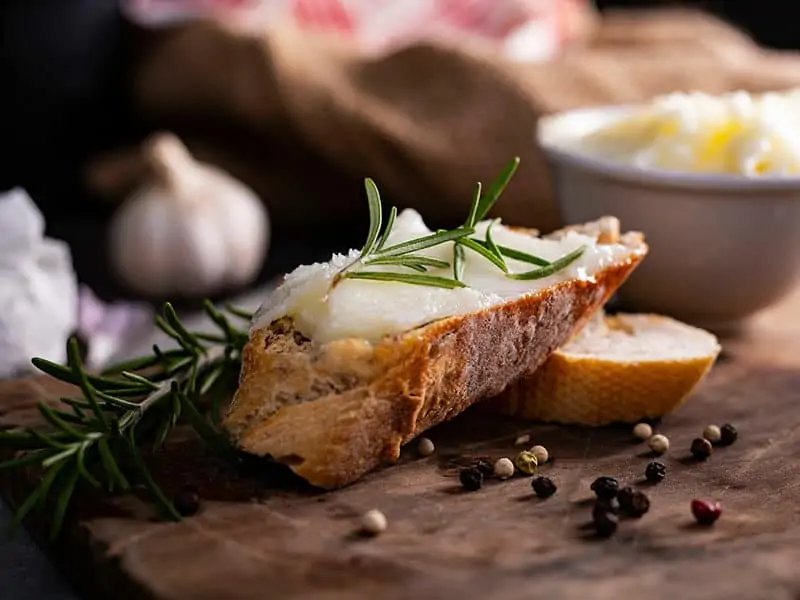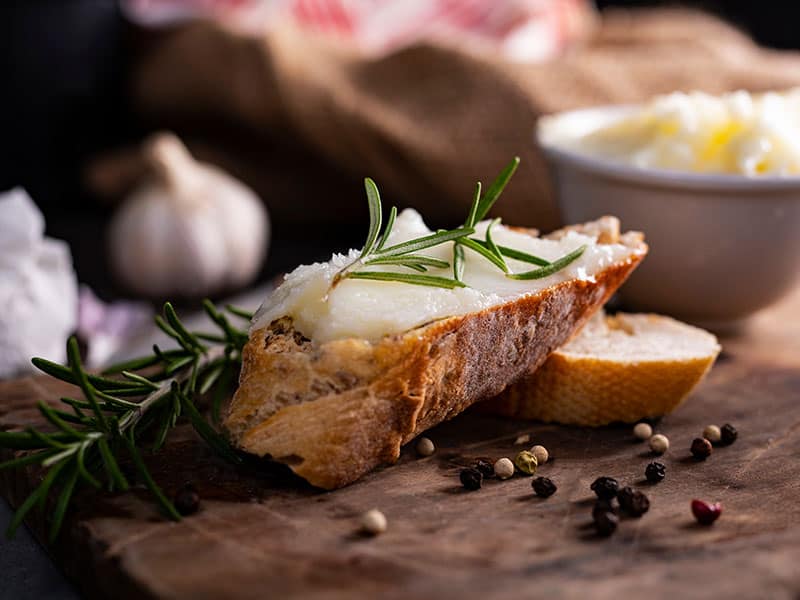 Lard is soft, half-solid, edible fat taken from the pig's fatty tissues. People render it by steaming, boiling, or dry heating the fat. Based on the source and the rendering procedure, the lard quality can vary largely. The best one has neither smell nor flavor.
Although many think of it as unhealthy food, lard's still used to improve the dishes' flavor. It's a popular ingredient for savory dishes like sausages and pâtés. Chefs also consider lard as a replacement for butter as it brings forth flakiness to the pastry.
At present, despite the appearance of vegetable oils, lard is still a better choice compared to other fats. For home cooking starters, you can try spreading it on bread instead of butter and compare the flavors.
Lasagna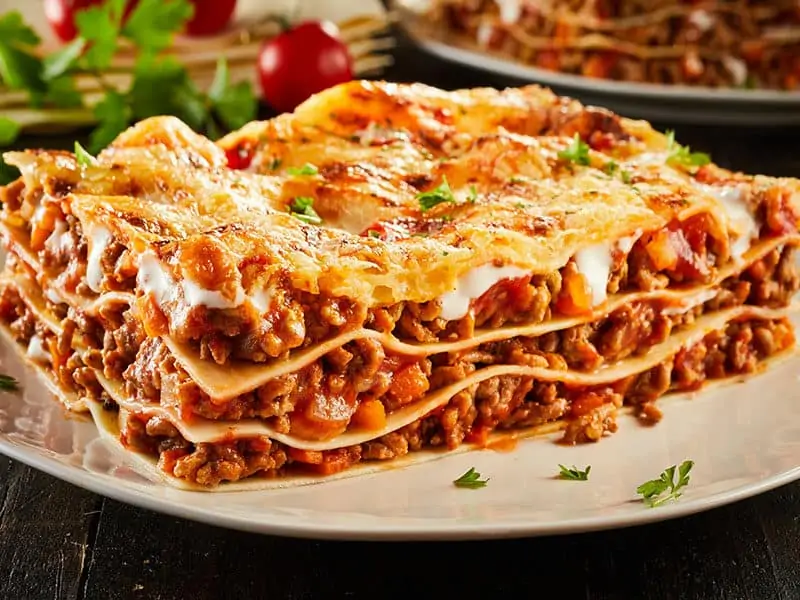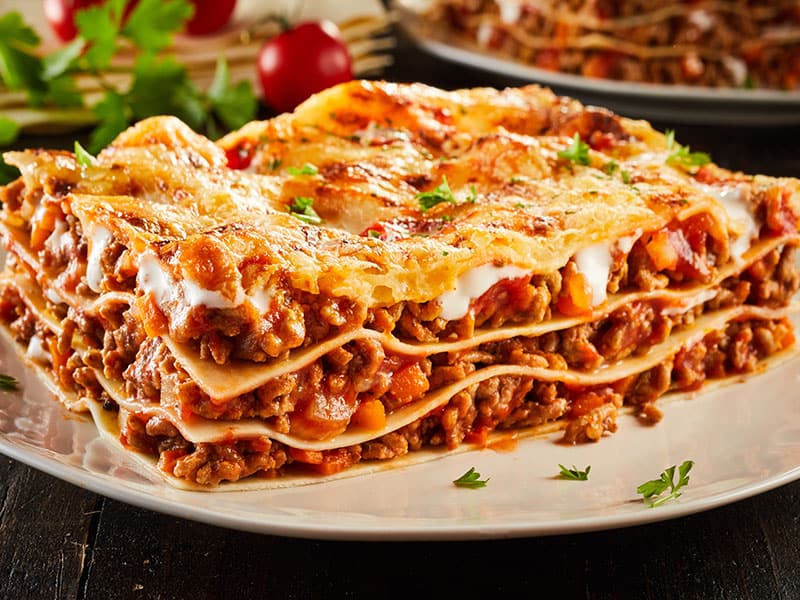 Lasagna, some call it lasagne, is a simple yet elegant Italian dish. It traditionally includes lasagna pasta, cheese, tomato sauce, or meat sauce named Ragù. Nowadays, people may add more vegetables to this dish to have more flavors and colors.
Making lasagna is simple: Just add cheese, tomato sauce, or Ragù between layers of lasagna pasta. Then, put it in the oven. You can have lasagna with some basils to enhance the aroma. Or you can make other companions go with your lasagna. They are the ideal ways to upgrade this dish.
Lingcod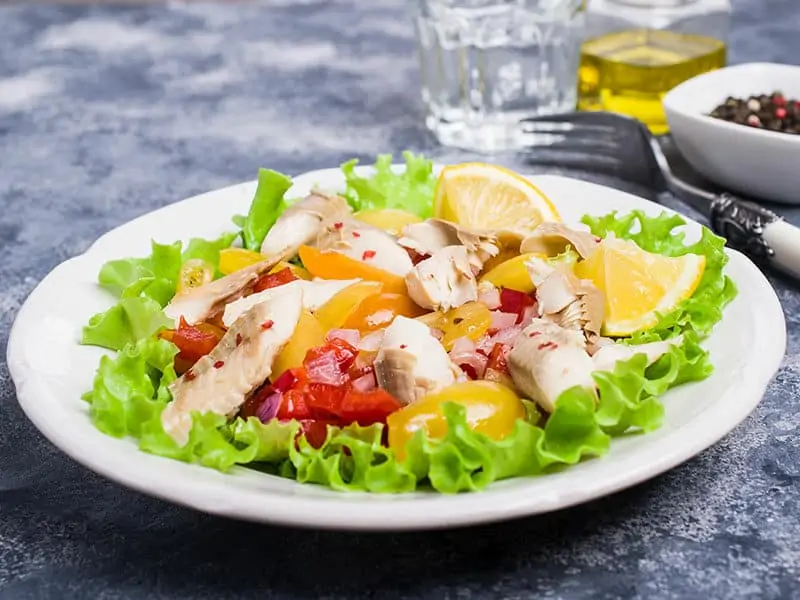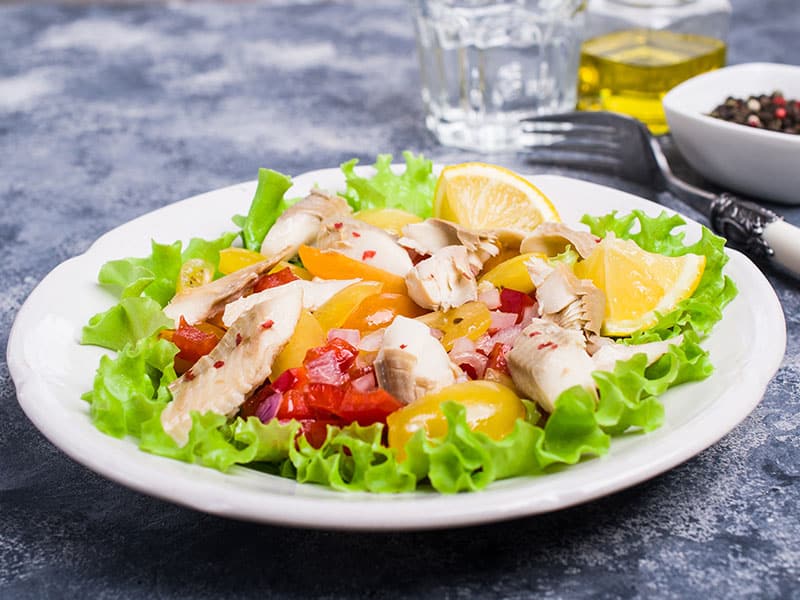 No, lingcod is related to neither ling nor cod, but it does have a similar appearance as the other two. That's why it's named lingcod. Lingcod is a white-fleshed, lean fish. It's said to have a mild and subtle flavor.
Sometimes, you will find a lingcod with blue-green or turquoise meat. It may look strange, but that doesn't mean the fish is poisonous. After preparing, the meat's strange color will disappear. Lingcod can be cooked in numerous ways, from baking, broiling to grilling, stuffing,…
Linguine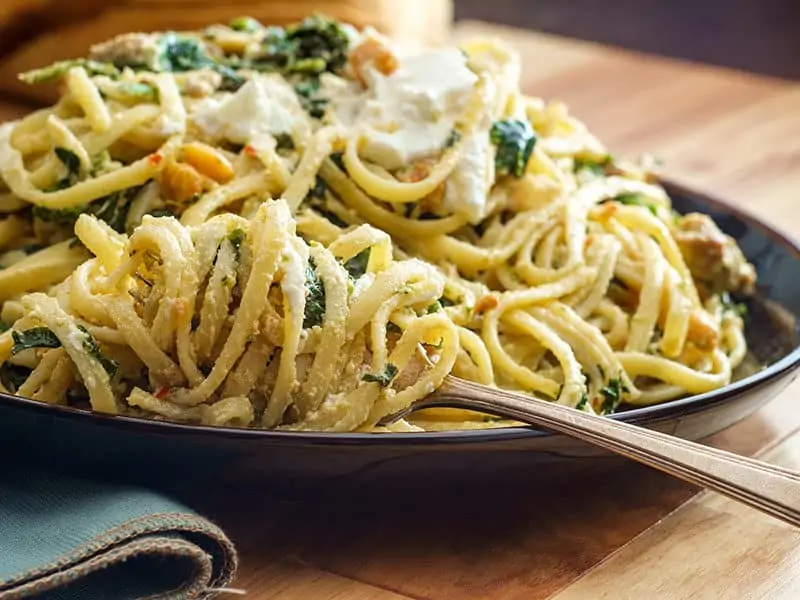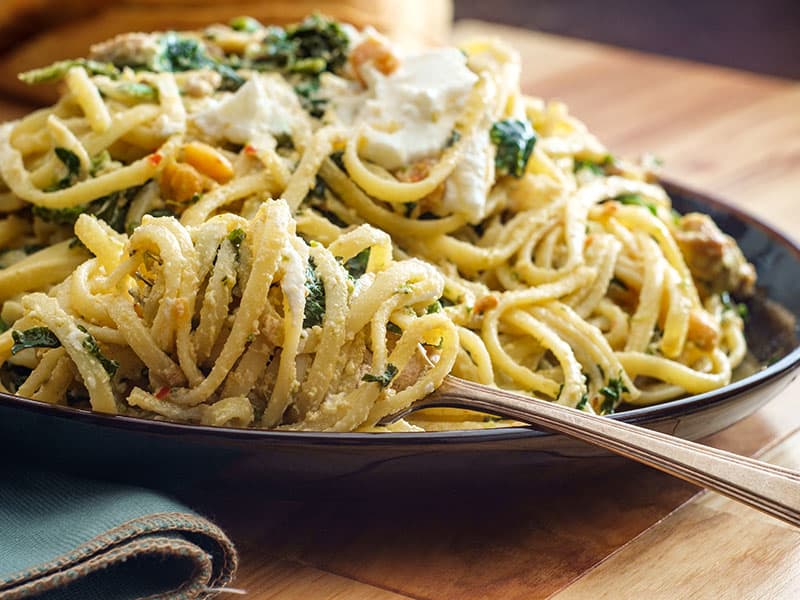 Linguine is one of the pasta types. It looks almost the same as spaghetti but wider. Linguine is originally made of durum wheat, but now people have changed it into white, whole-wheat flour. Linguine is usually served with pesto or fish sauces, sometimes with tomato sauce.
However, the Americans also serve the linguine with Alfredo sauce – a thick, creamy sauce. This combination stirs up an argument on whether an Italian dish should go with non-Italian components.
Liver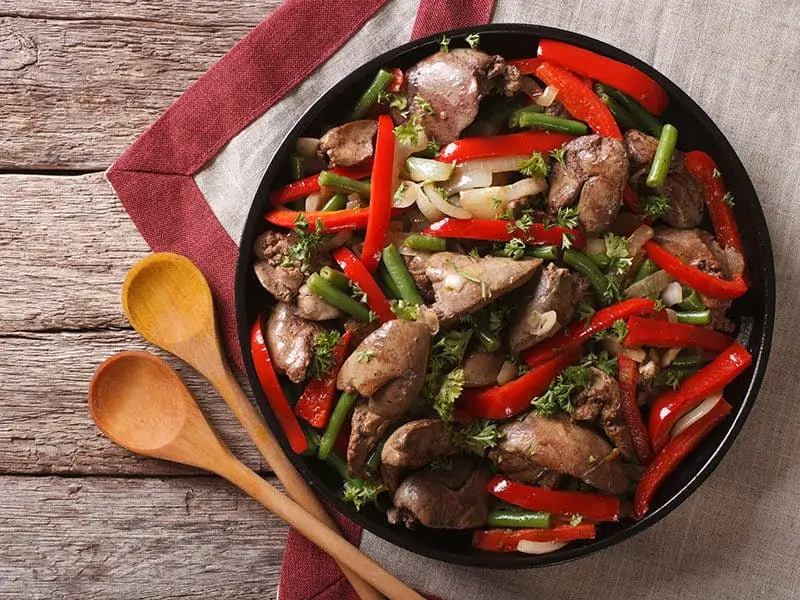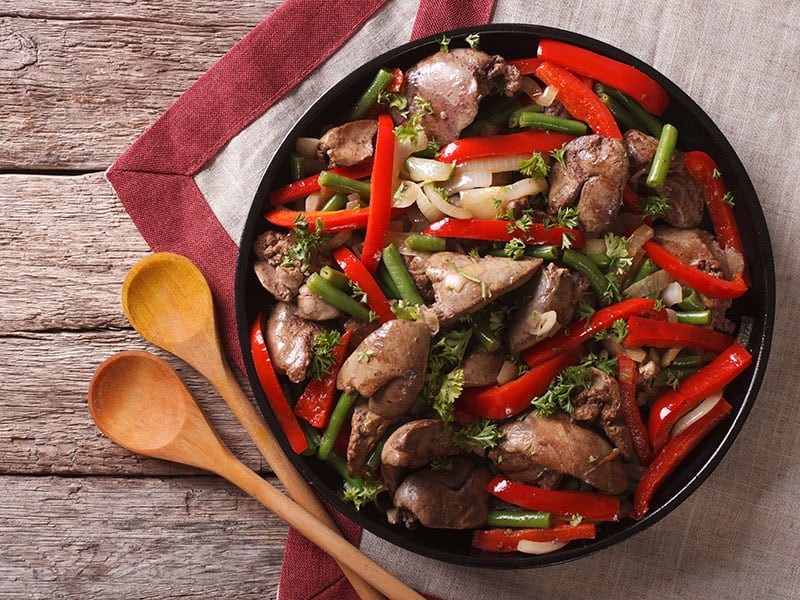 Since old times, people have eaten the liver of many animals, like pig, lamb, goose, cod, etc. Today, some even eat stingray or burbot livers. For those who haven't eaten it yet, the liver is like the darker-colored version of meat.
The liver is cheap yet full of nutrients. You can find iron, copper, vitamin B, and preformed vitamin A. Despite all that, not many people enjoy liver dishes since it has a heavy aroma and flavor. Numerous chefs use it in kebabs to cover the liver smell.
Lobster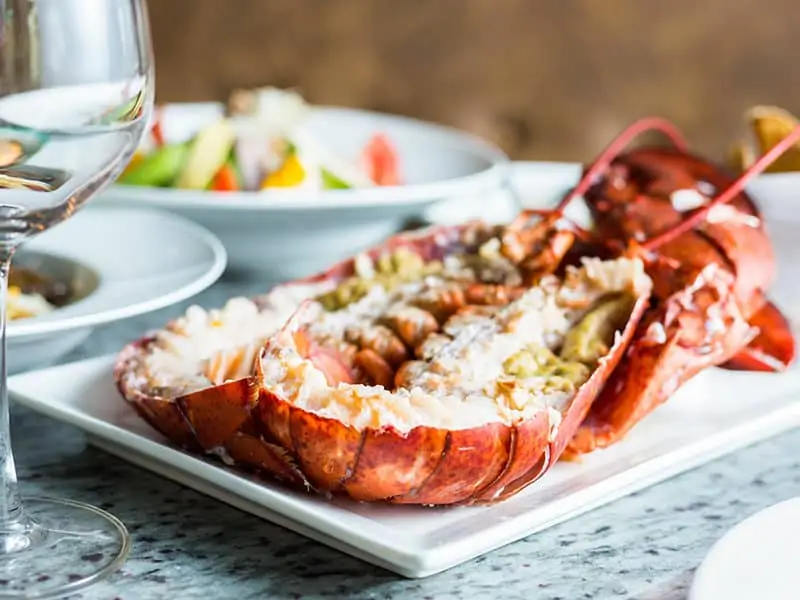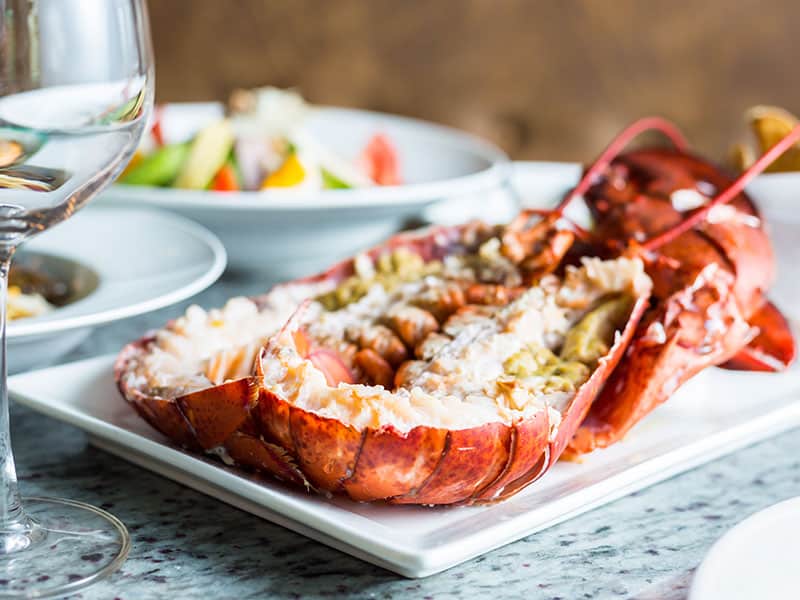 Once eaten by the poor, now lobster has become one of the most refined dishes all over the world. Lobster is a marine crustacean with a large cylindrical body, a hard shell, one pair of stalked big eyes, ten limbs, long claws, and a muscular tail.
There are various lobster varieties with different characteristics. Despite being popular, not everyone has the chance of eating it since lobster lives in crevices on the seafloor. A country with an undeveloped seafood industry will sell lobsters at a high price.
However, the taste is really worth the price. Lobster's flavor is somewhat the same as crab, but that comes along with a shrimp's texture. Lobster's also low fat yet rich in nutrients and protein. Phosphorous, the chemical known for boosting kidney condition, is also found in lobster.
Loin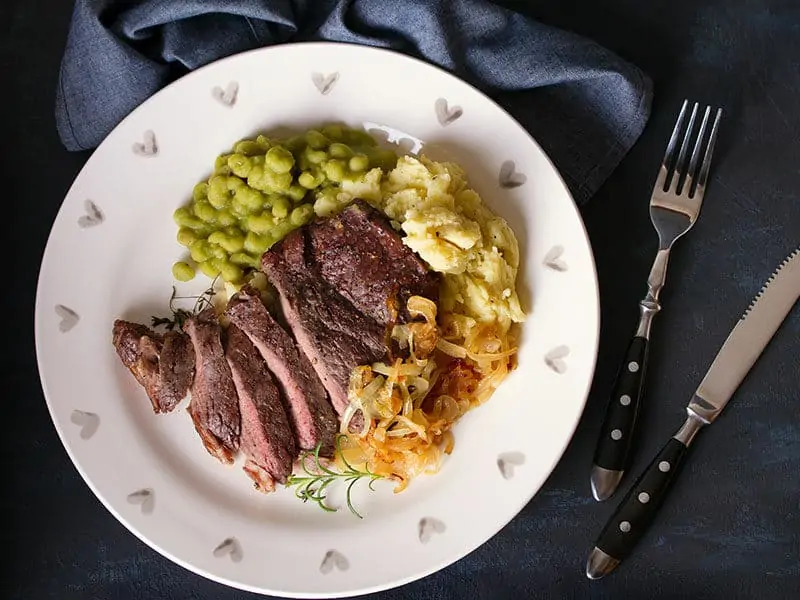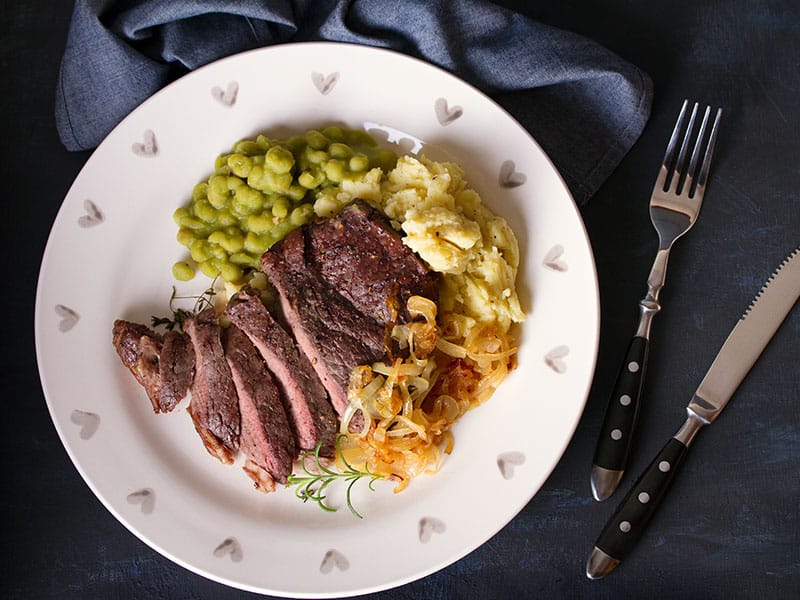 Loin is referred to as the red meat cut from the back and the sides, between the lowest ribs and the hip bones. In America, this part is divided into four sections: sirloin, tenderloin, top sirloin, and short loin.
Loin holds more water than other meat parts. That's why it's much more tender and more preferred by the chefs. Many customers choose beef loin because of its low-fat characteristics.
Fruits And Vegetables With A "L" As A Starter
Eating fruits and vegetables is always a great way to lighten the palate after tons of savory dishes. So what are those beginning with L? Keep on reading to find out!
Ladies' Finger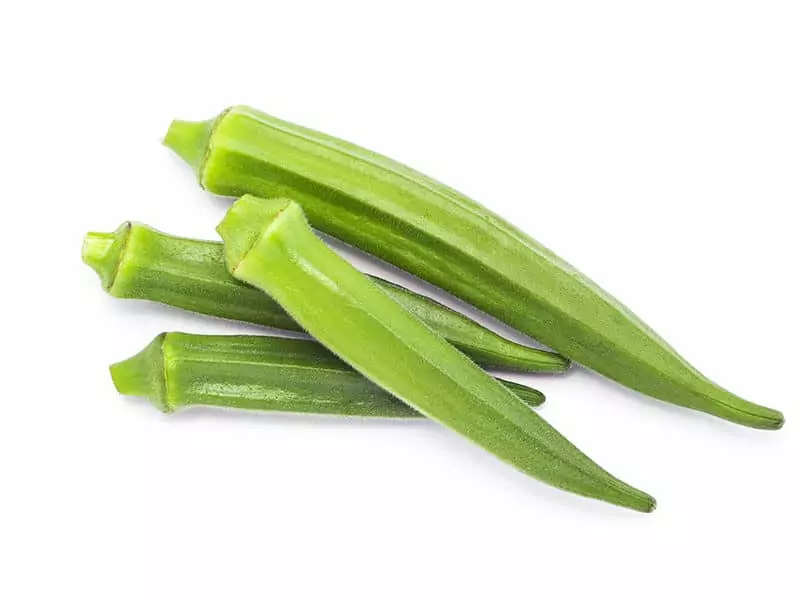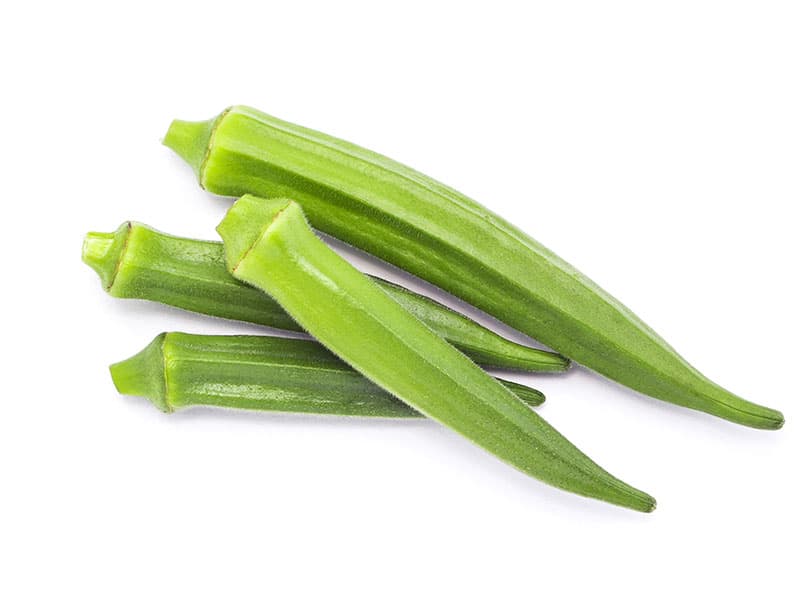 Ladies' Finger, another name is okra, is a green vegetable. It gets the name from the long narrow shape, which looks like a human finger. Ladies' Finger also contains many nutrients that boost the immune system, control blood sugar, reduce weight, improve heart health.
You can have Ladies' Finger in many ways. You can cut and cook them to get some juice for your soups and stews. Some even see them as an alternative for egg white. Others grind and roast their seed, just like they do with coffee.
Legume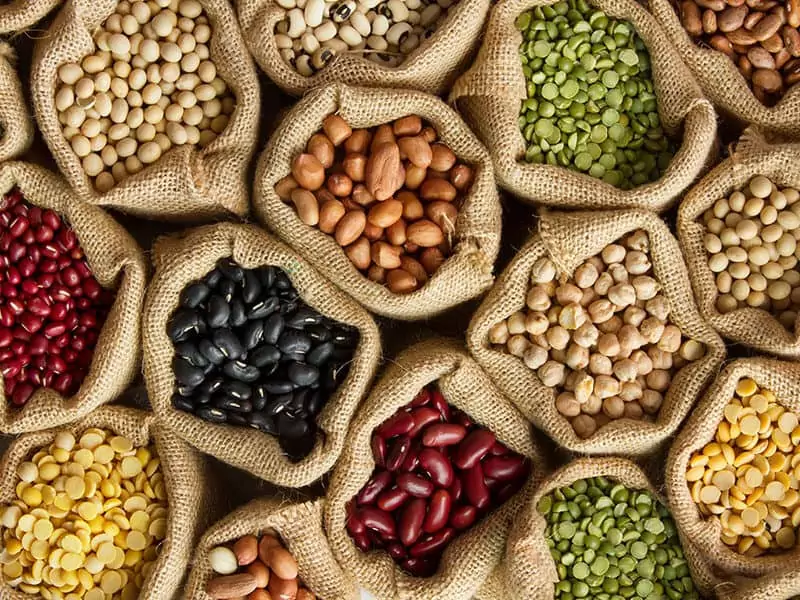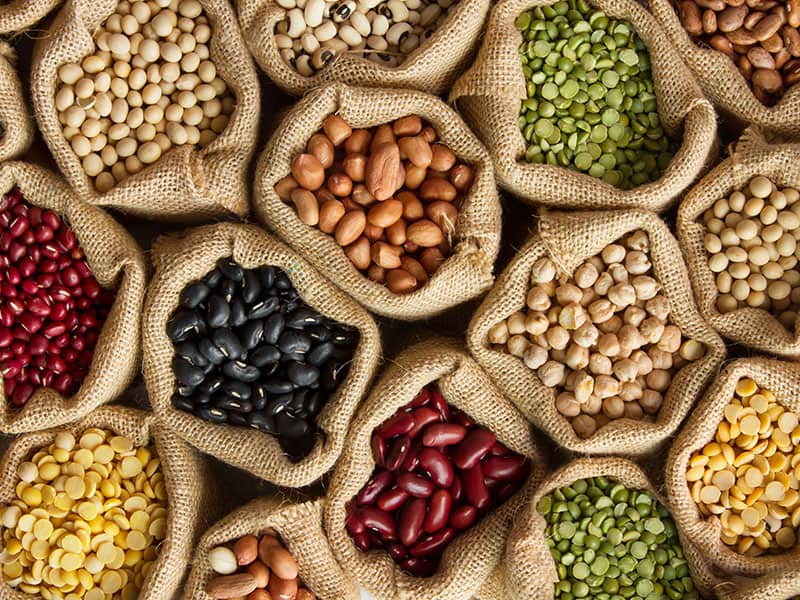 Generally, legumes can be understood as edible seeds inside a pod, for instance, beans, peas, soybeans, peanuts,… Numerous farms feed them to the livestock.
However, they can also be consumed by humans since they are nutrient-packed with proteins, carbohydrates, copper, iron, magnesium, and zinc. Legume is also a decent meat substitute.
Lemon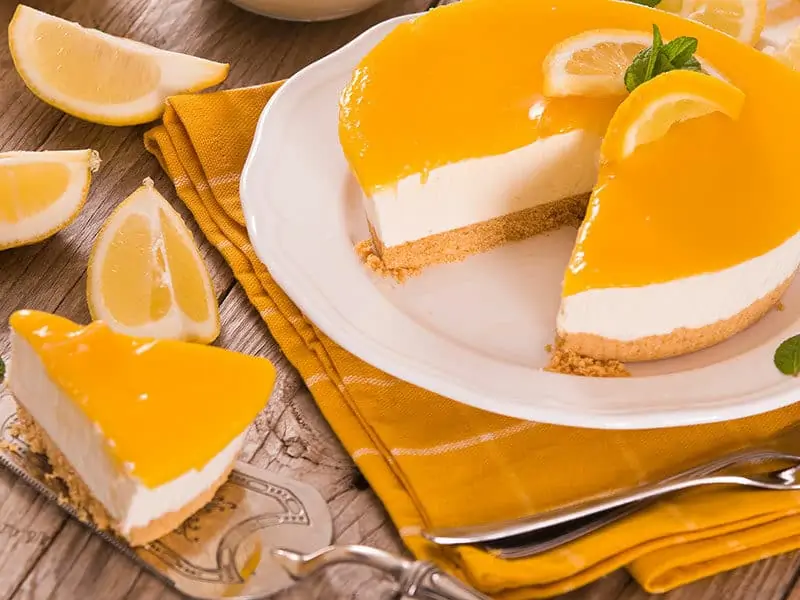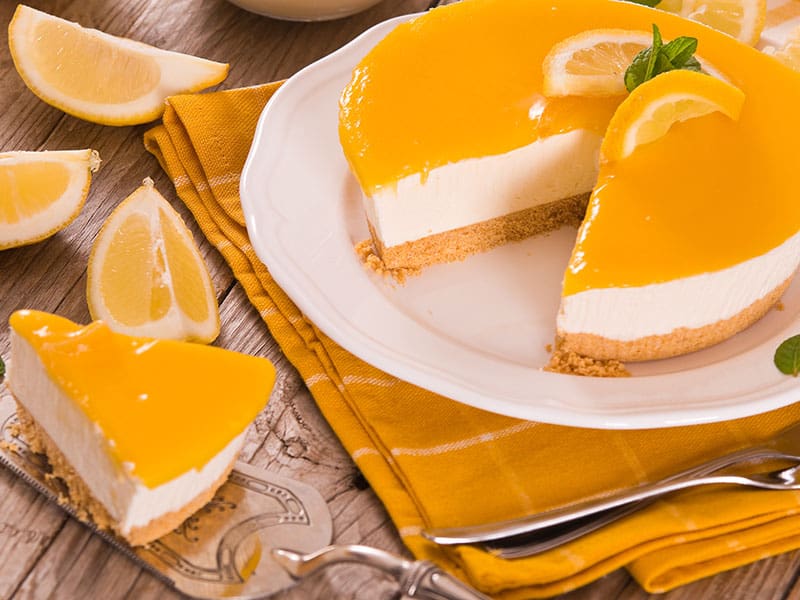 Lemon is a citrus fruit from the Southern part of Asia. It looks like a small rugby ball with yellow, thick skin and an acidic, tart juice inside. Its intense flavor makes lemon a popular flavoring component in both savory and sweet dishes, like desserts with lemon, or you can find them in beverages.
Besides, lemon is packed with antioxidants and vitamin C. Therefore, it can help drinkers avoid kidney stones, anemia, reduce cancer risk, and even enhance the ingesting process. People on a diet can squeeze half a lemon into a glass of warm water and drink it to reduce weight.
Lentils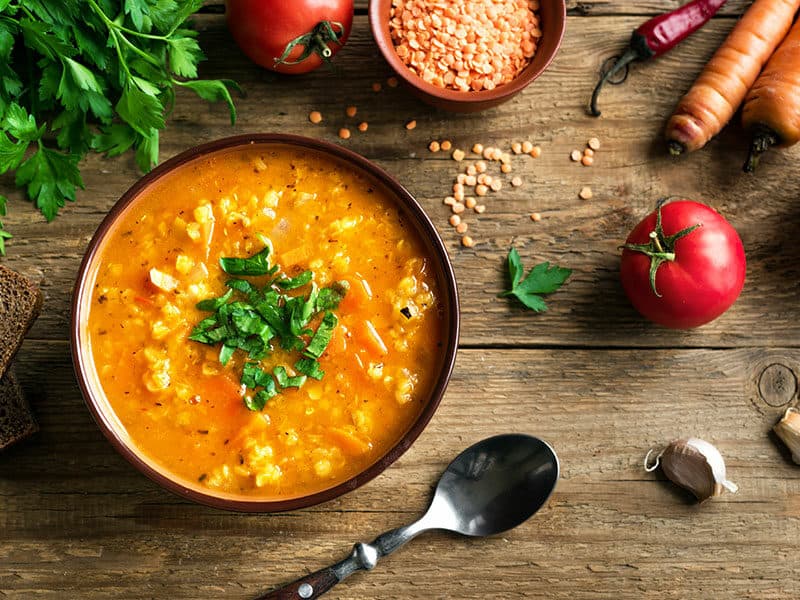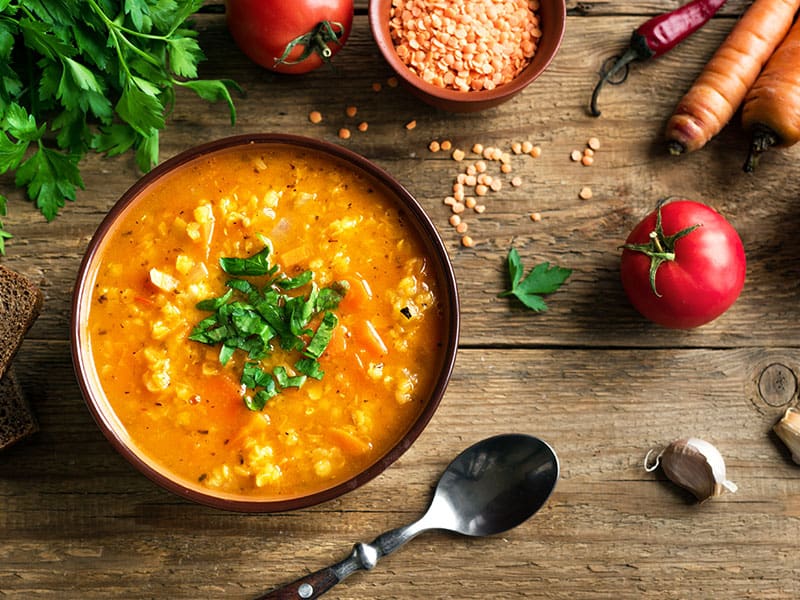 Lentils are seeds with shapes like the lens, a majority of them are from India and Canada. Different kinds of lentils will have various colors like red, green, or yellow.
Since lentils are great sources of plant-based protein and nutrition, plenty of vegetarians choose these seeds to replace meat. They can be used to make soup or salad. Quite a lot of people also make lentils into patties for vegetarian burgers.
Lettuce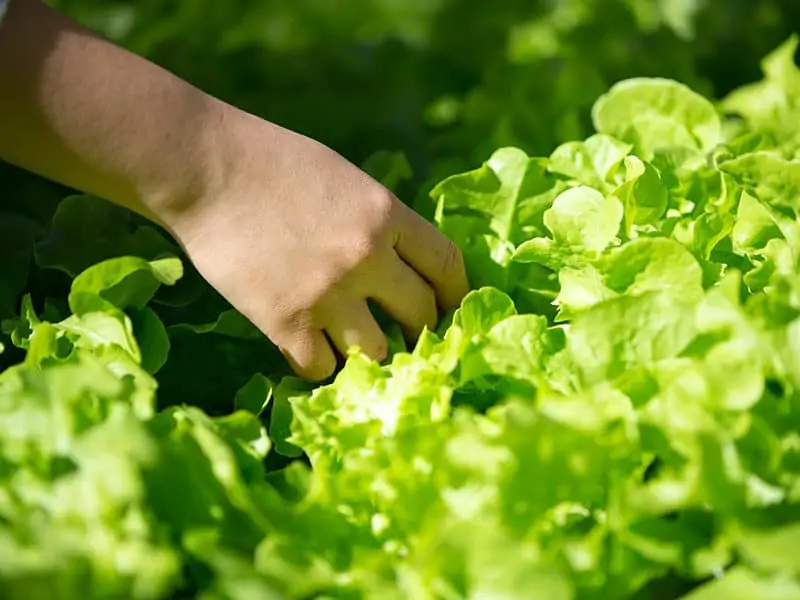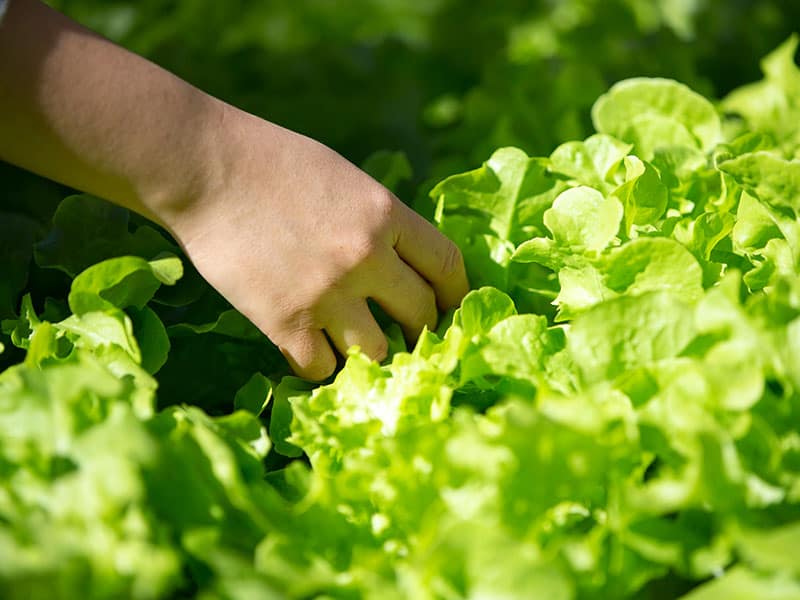 When it comes to making salads, lettuce is a must. There are a variety of lettuce leaves: Some can be tightly packed, while some are loose and wavy. The flavor also varies largely, from watery and bland to intense bitter or a bit hot.
And since these lettuce varieties have various storage methods as well, you should learn them in advance. Lettuce is also a treasure of vitamins with vitamin C, A, and K in it. You can even find phosphate and magnesium too.
Lime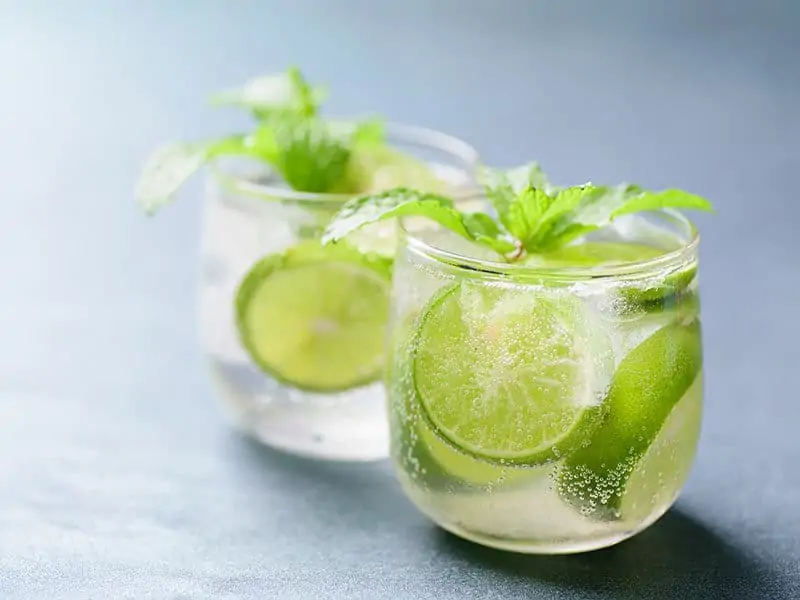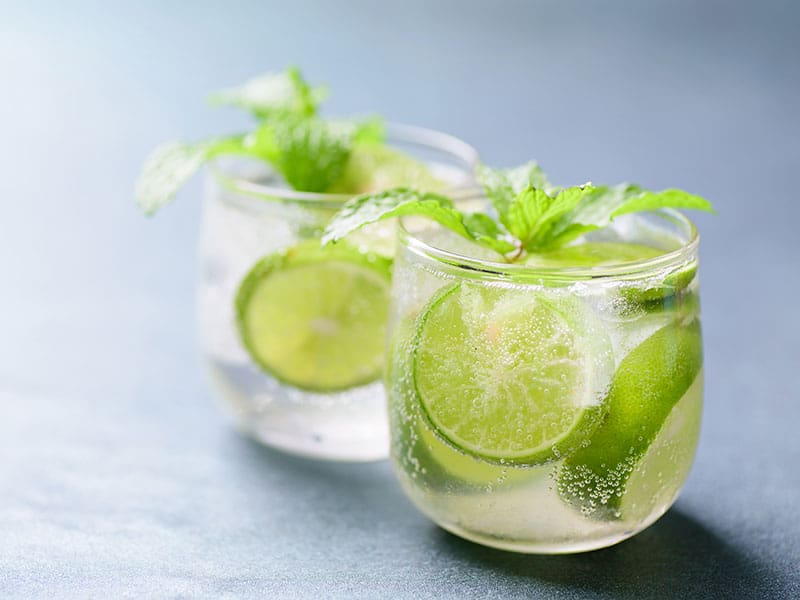 Lime is a small, green version of lemon. If lemon looks like a small rugby ball, then lime is a tiny green soccer ball. It has a strong sour flavor, same as lemon, but a bit sweeter and more acidic.
There are various kinds of limes, such as key lime, Persian lime, dessert lime, and kaffir lime. Some are sweeter, some are sourer. That's why they are used in a wide range of dishes and beverages.
Lime also contains many nutritious components, like antioxidants, vitamin C, and so on. You can try limeade instead of lemonade for a change of flavor.
Loganberries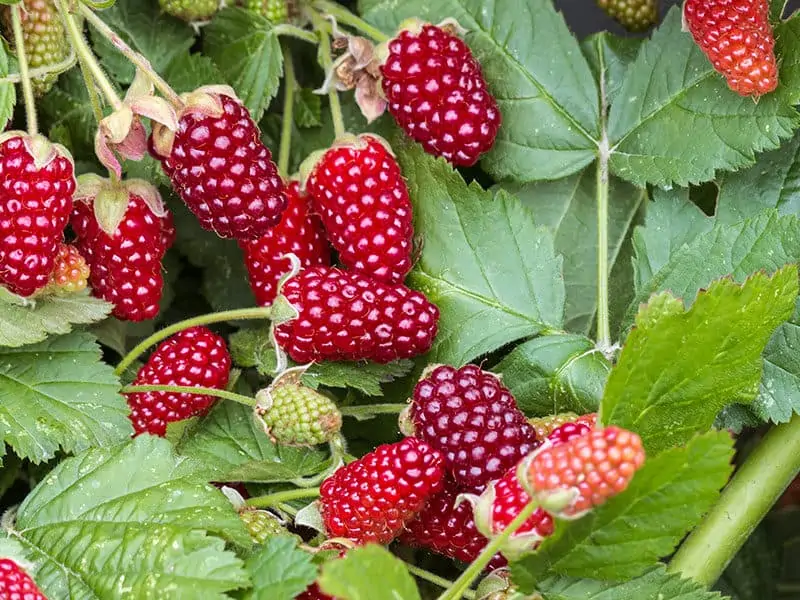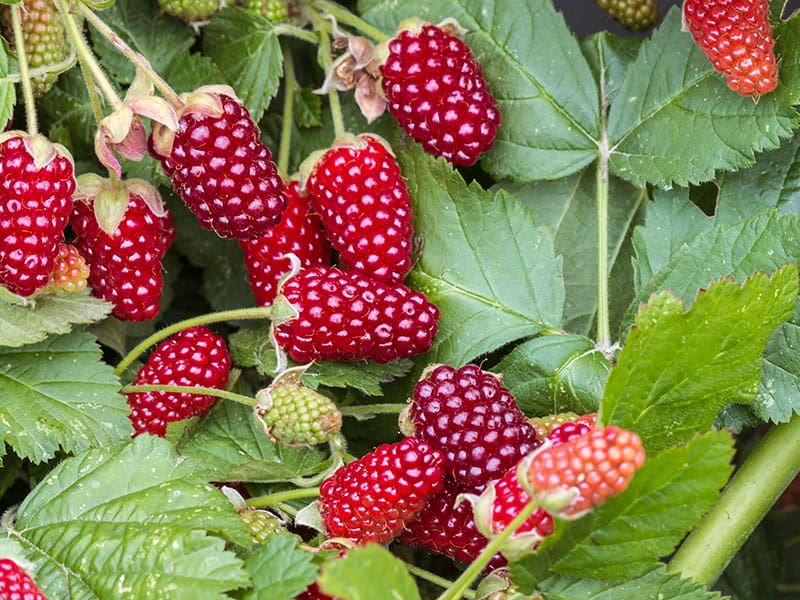 Loganberries are a fusion between blackberries and raspberries, with a wine color, mild sweetness, and a hint of sharpness. You can eat loganberries raw or turn them into juice, jams, syrups, garnish for bakery,…
Loganberries are great sources of vitamin C and completely rid of cholesterol, fat, and sodium.
Loquats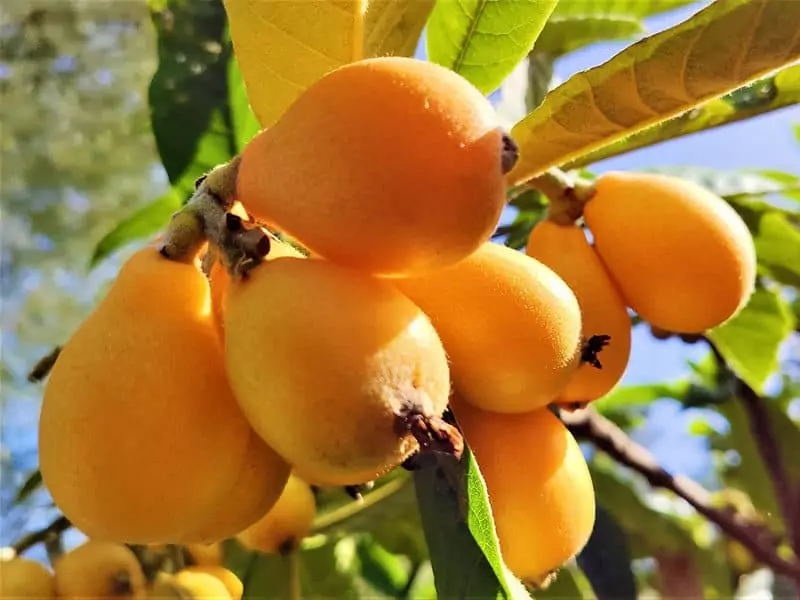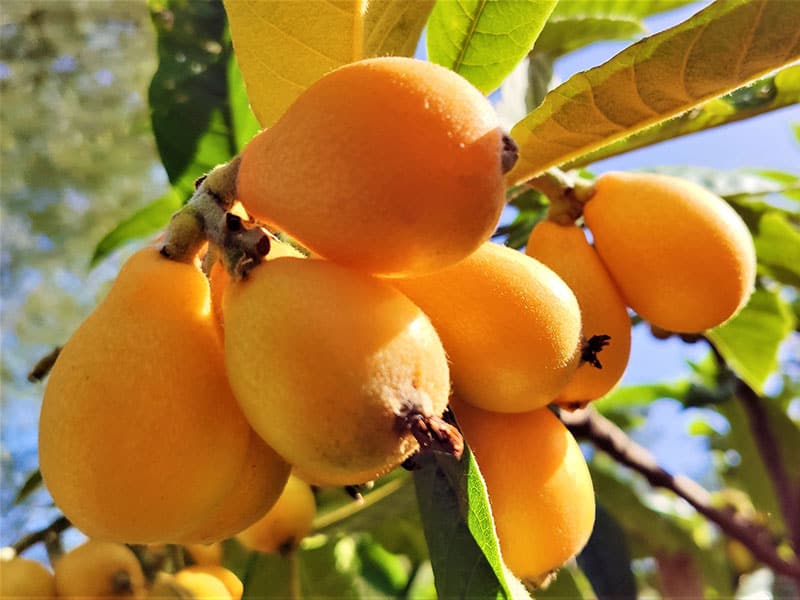 Loquats are acidic yellow fruits with an appearance of an apricot. However, these two fruits have completely contrasting flavors. Loquats process a strong sour taste. You can find them in East Asia, especially South China – their home country.
People mainly take this delicious fruit with L as the beginning letter and make them into jellies. Asian people even use their leaves to brew tea.
Lychee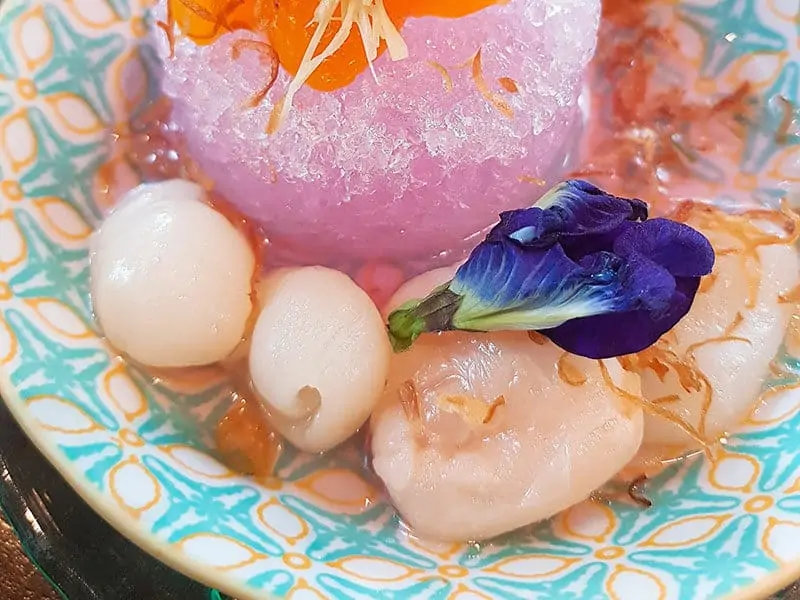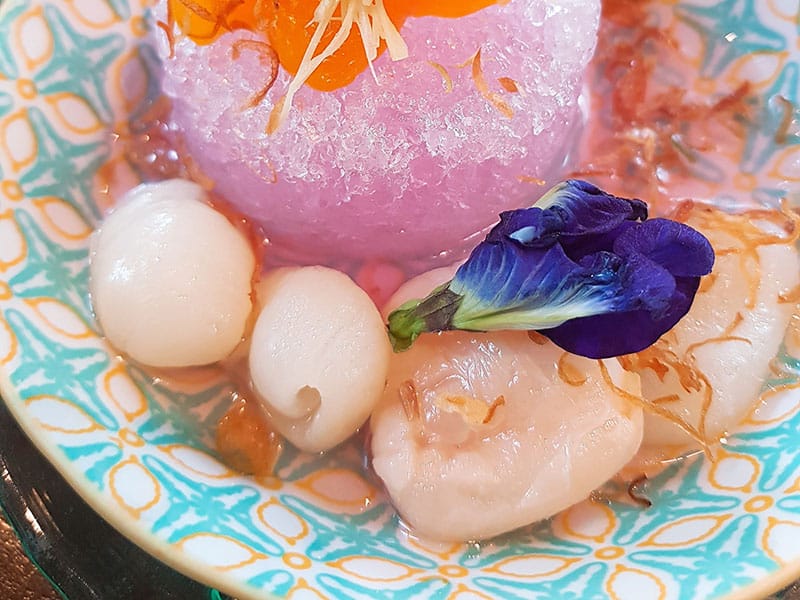 Lychee is an Asian fruit growing in clusters. The lychee skin turns red velvet when ripen but is still inedible. You should peel that off and enjoy the sharply sweet fruit meat inside. Many prefer eating these yummy juicy fruits raw or using them for dessert.
Despite being packed with vitamins, you should refrain from eating too much lychee as it can cause hypoglycemia, leading to encephalopathy.
Herbs Beginning With An "L"
To enhance the flavor of the foods, you can't ignore the herbs. Below are some popular herbs that have an "L" at the beginning of their names.
Leek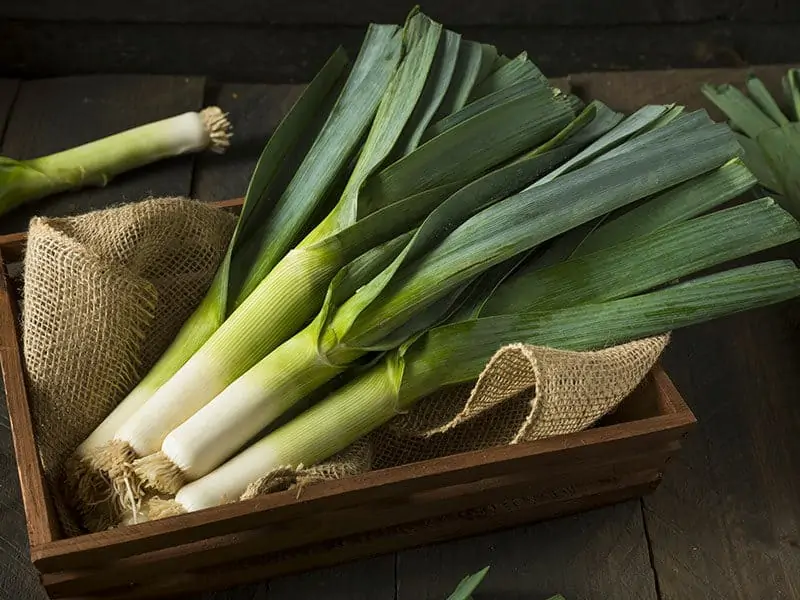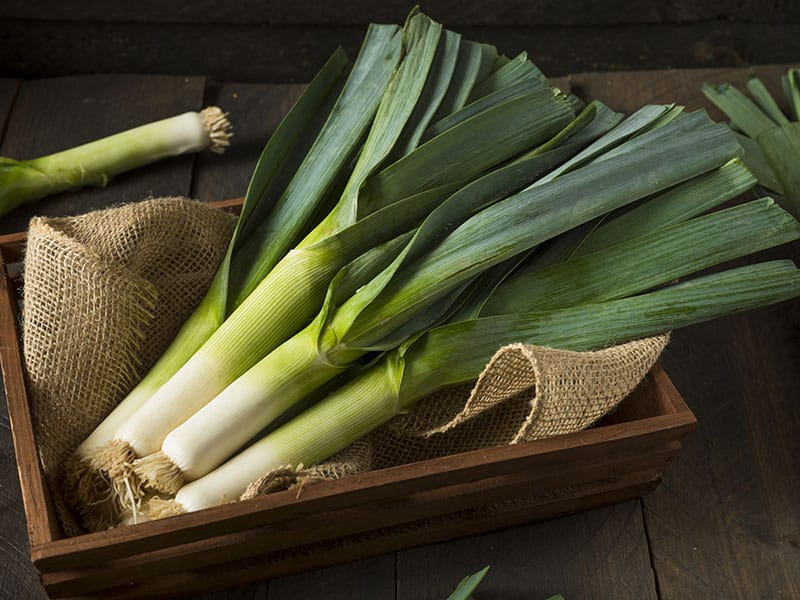 Leek is a related plant with onion and garlic, with the appearance of giant spring onion. Leek's taste is like mild onions. Its leaves are dark green and change color to white towards the root.
Leek can be eaten raw or used in cooking. Some prefer adding its roots, the white blunt bottom part, and the lighter-green leaves into the salad to have more texture since it's crunchy and firm. Others use the darker-colored leaves to sautée and bring more flavor to the dish.
That's why you should always have some leeks in your kitchen. There are many ideal ways to extend leeks' shelf-life, meaning that you'll always have a tasty and versatile vegetable in your fridge for a quick and scrumptious meal.
Lemongrass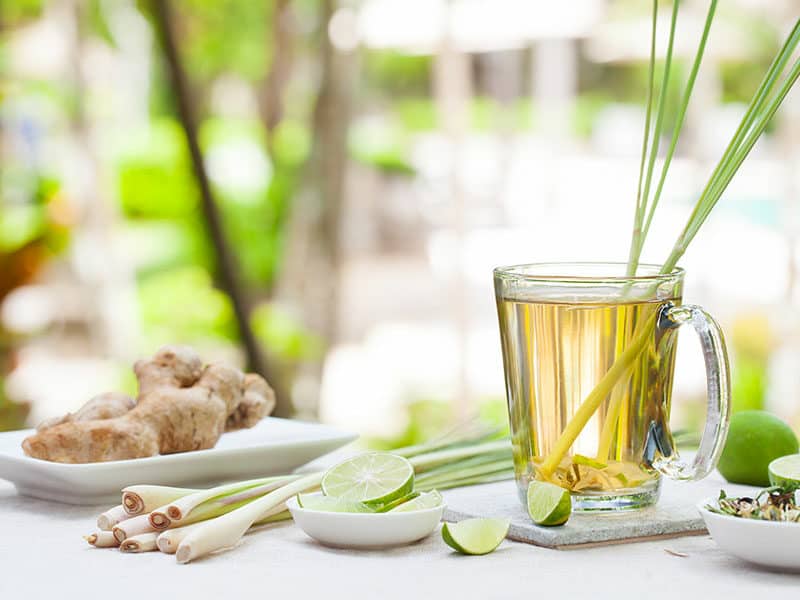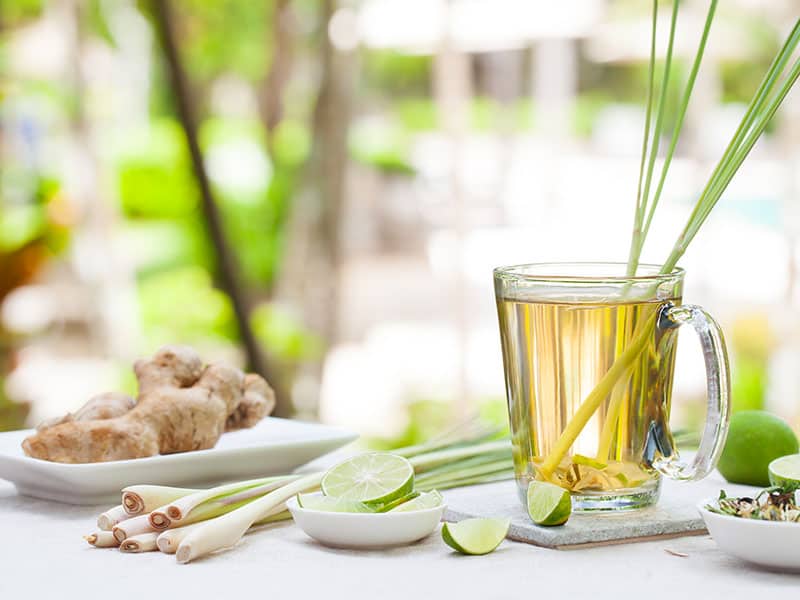 Lemongrass is common in every Asian kitchen. However, it can be hard to find in Western cuisine, so you may need to find lemongrass alternatives if you live in these countries. Its name comes from its aroma, which smells like lemon. But its appearance is the same as onion or leek.
A fantastic alternative for galangal, lemongrass's fragrance changes largely as it grows old, from a mild and tender aroma to a stronger, more fibrous smell. That's why you should keep lemongrass in the fridge to preserve the gentle scent.
Lemon Basil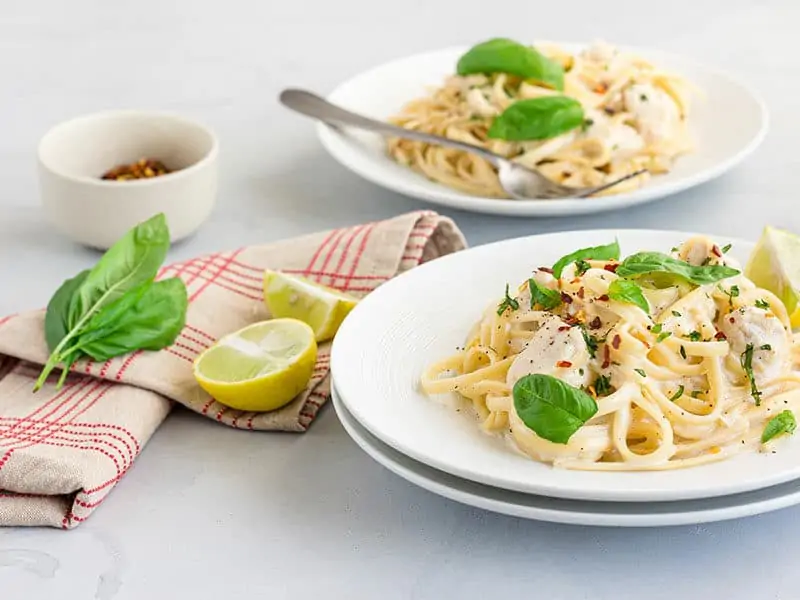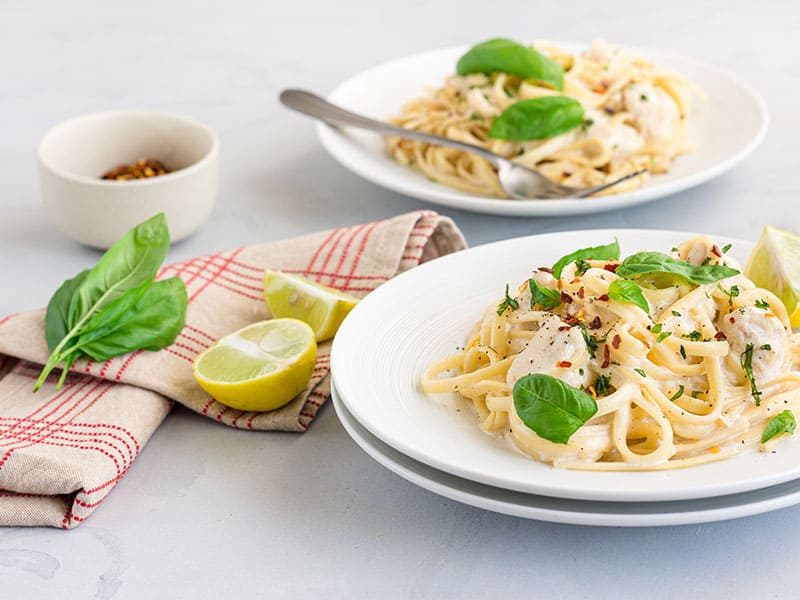 Just like its name, lemon basil has a similar appearance as basil leaves, only narrower with a bit edges and the same aroma and taste like lemons. They are widely in Southern Asian cuisines such as soups, stews, curries, and so on.
Lemon basil's also served raw in salads. And their flower seeds are used to make desserts after being soaked in water.
Lovage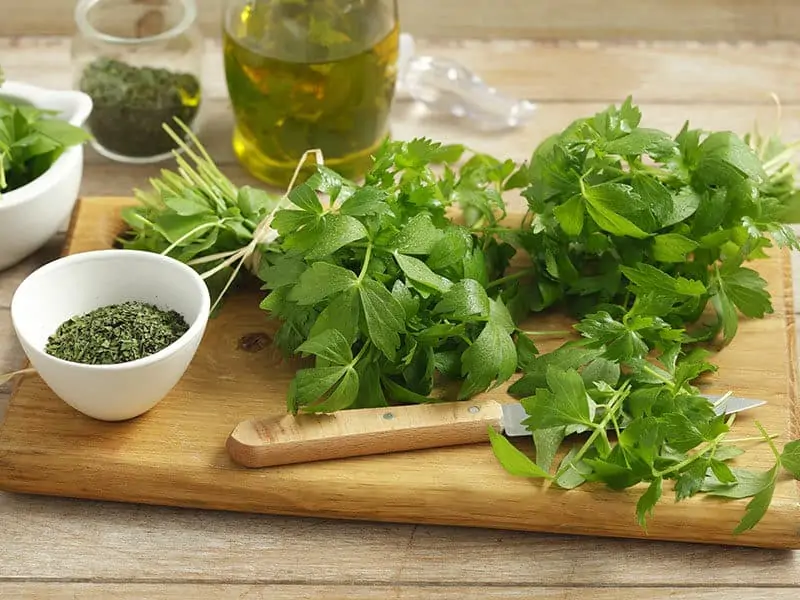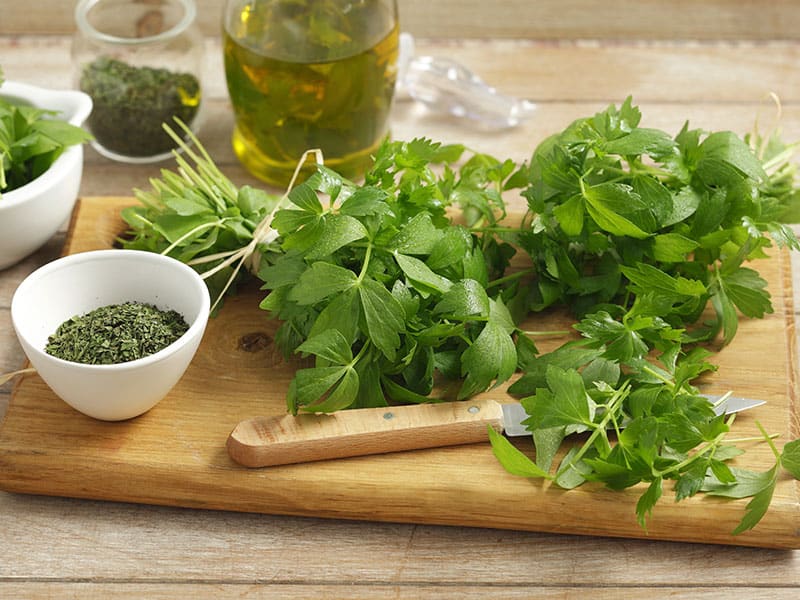 Lovage, also called sea parsley, is a tall, edible herb from a white flowering plant. It has been cultivated in Europe since ancient times and now becomes one of the most common herbs in South Europe and England.
Why, you may wonder. That's because everything in this plant can be used. Its leaves can go in any salads, soups, and season broths as an aromatic herb. They also have medicinal usage. Its roots have a texture similar to vegetables. You can grate them for the salad.
For the seeds, you can use them as a spice, like the fennel seeds. In Romania, people dry lovage with seeds, then add them to pickled cabbage and cucumbers.
Snacks And Desserts Named "L-Something"
Everyone loves snacks and desserts! But can you say all their names that begin with L? I have some suggestions for you right away.
Ladyfinger (Biscuit)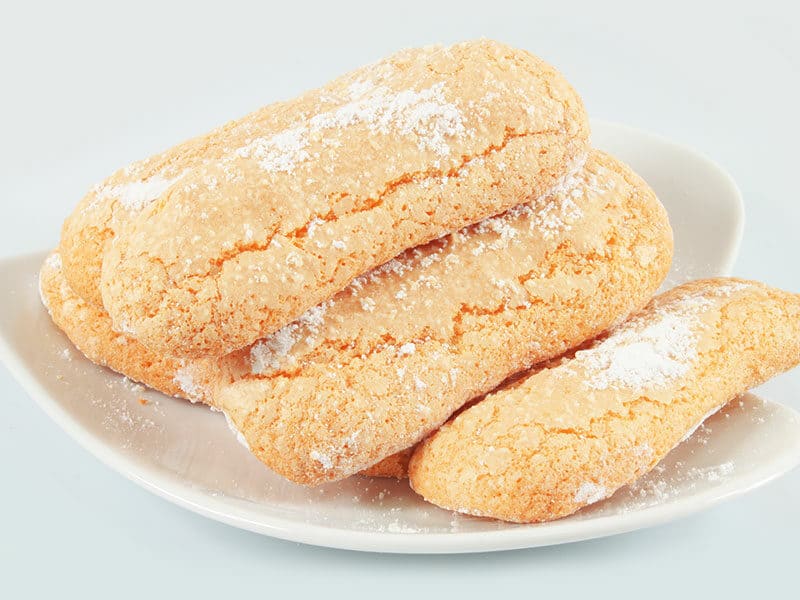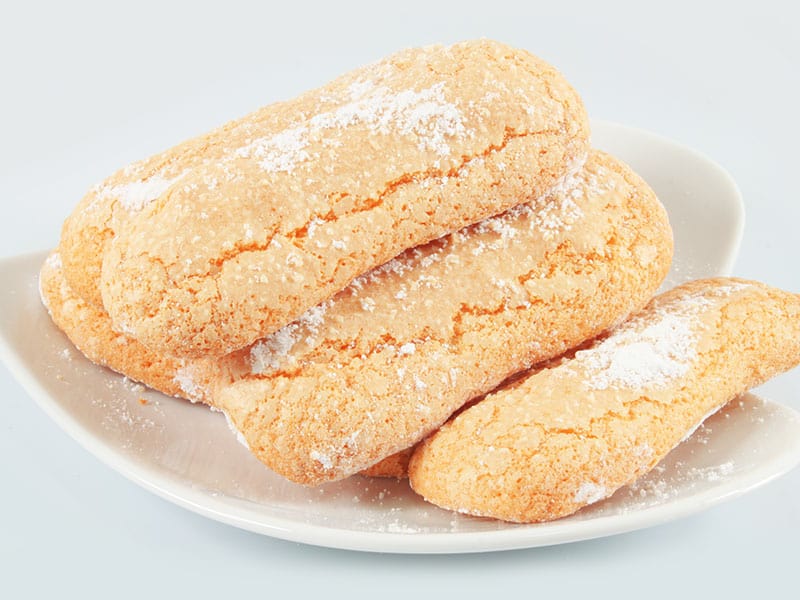 If you love tiramisu or mascarpone sweet courses in general, you must have heard of ladyfingers. They are low-density, dry sponge cakes with the same appearance as a small finger. But don't mistake them with the vegetable called Ladies' Finger.
They're mainly used to create desserts, one of which is the famous tiramisu. Others can be trifles, charlottes. Or you can just eat them as a snack with a cup of coffee or tea. Ladyfinger can have a wide range of flavors, from plain vanilla to chocolate, matcha, coffee,…
Latke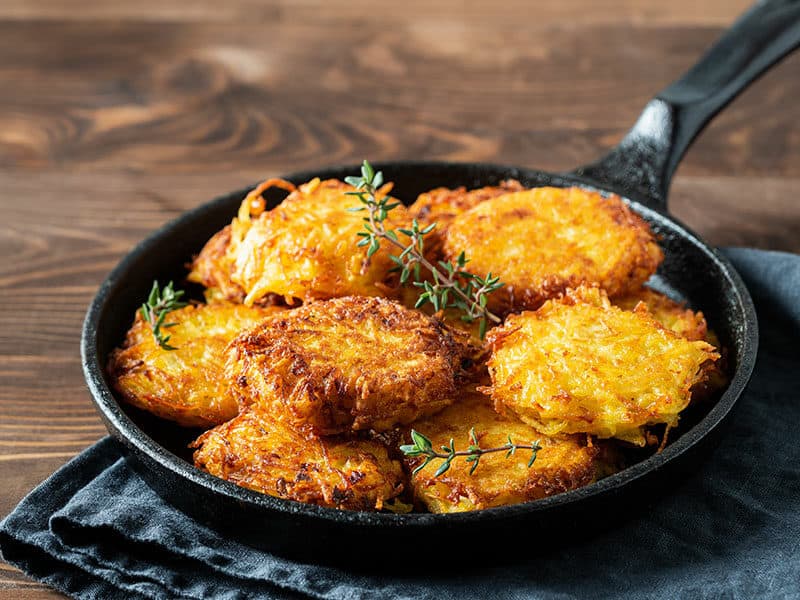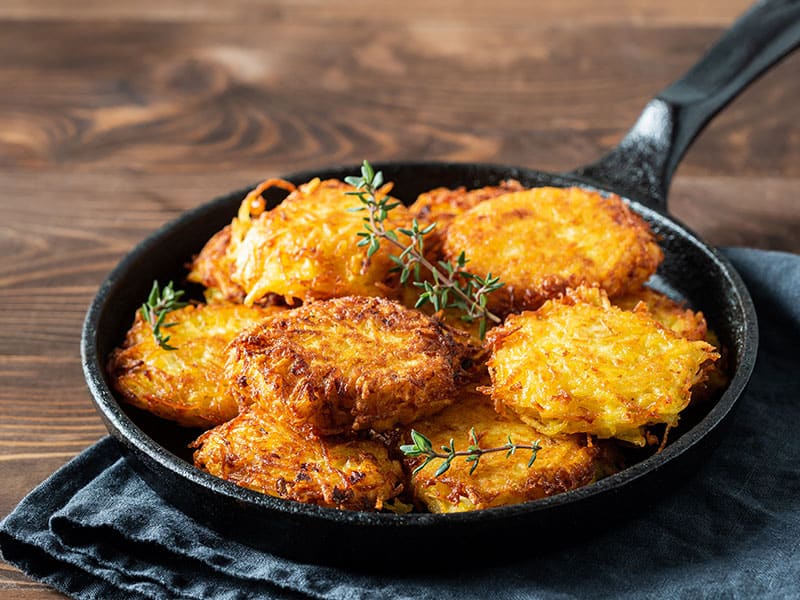 Latke is simply a Jewish potato pancake, mostly appearing in the Hanukkah festival. Traditionally, it only contains basic ingredients: potatoes, eggs, and flour.
First, the potatoes are ground and added with some onions. Then, they mix the ground potato with flour, eggs, flavored with spices until they blend. Afterward, pour a small amount of the mixture on the pan at high temperature and fry it.
At present, there are numerous variants of this cake. For example, people use cheese and zucchini, or sweet potatoes instead of normal ones. These include some toppings as well: sour cream, cottage cheese, apple sauce, and other kinds.
Limburger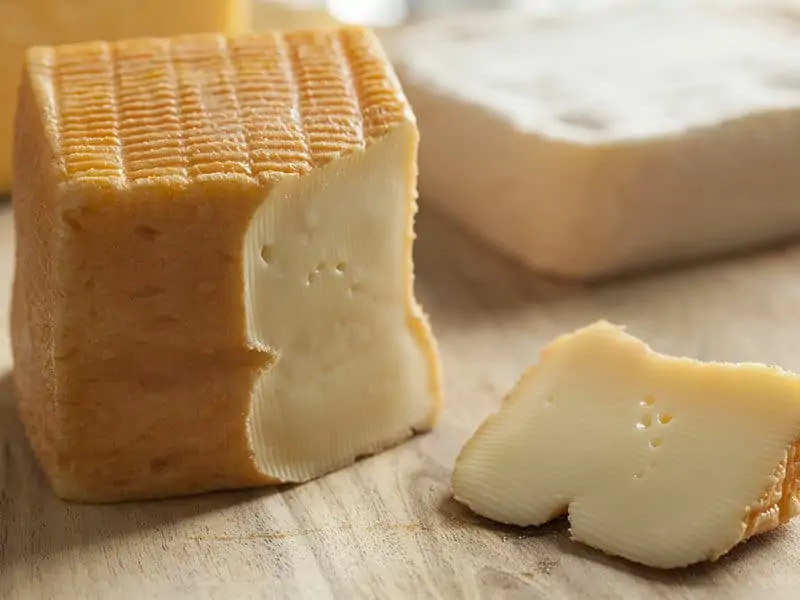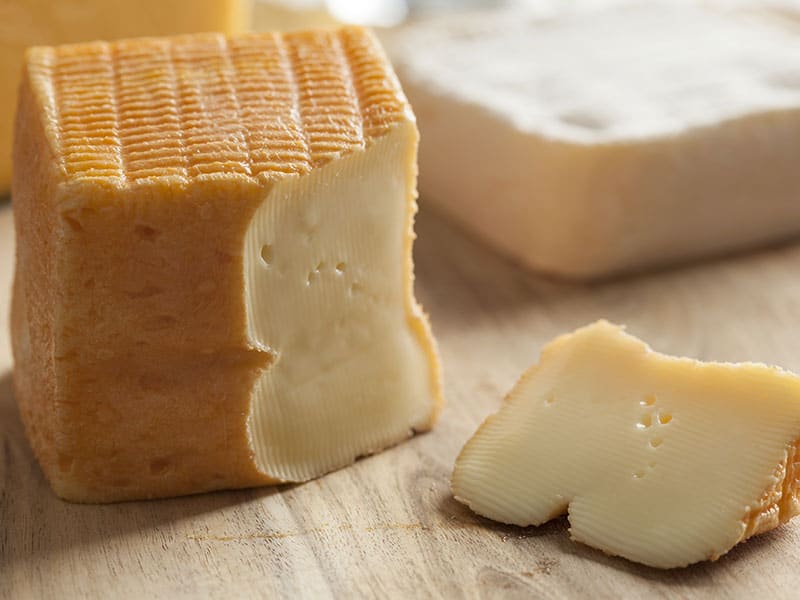 Sorry for ruining your thought, but Limburger is not a burger! It is a soft, white cheese with a really intense odor. It is usually served in a sandwich. You can have some Limburger cheese slices with a cup of beer or espresso for an afternoon snack.
Limpa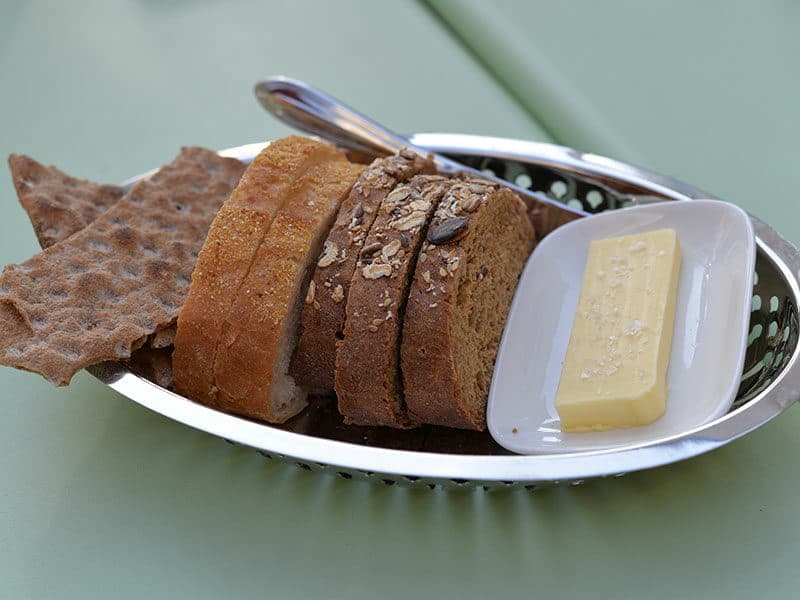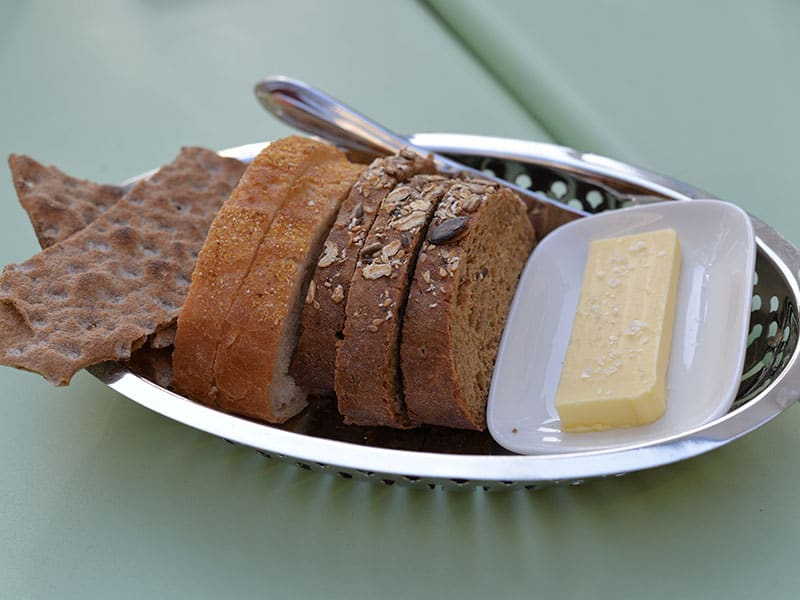 It may sound strange, but limpa is one part of Swedish cuisine. Limpa is made of black wheat, corn, and rice. It is sweetened with brown sugar, butter, or molasses. Limpa is a must-have dessert for every Christmas. Served with limpa is often cream cheese or marmalade.
Lollipop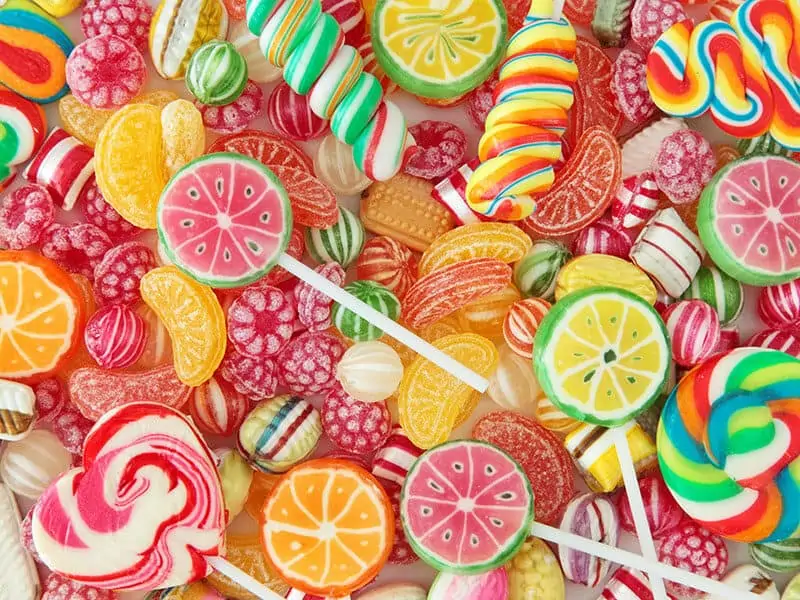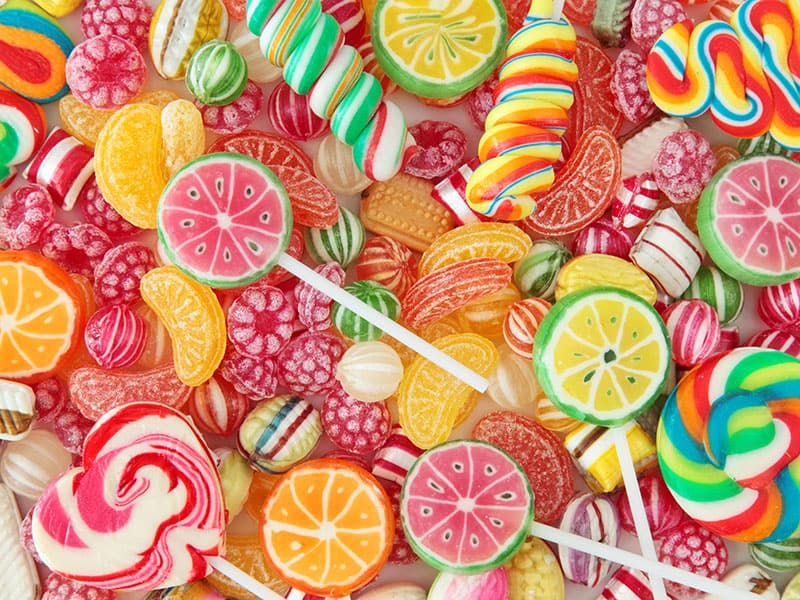 Lollipop is a hard sugar candy on a stick. The candy varies in many shapes, colors, and flavors. But most of the time, it has a round shape like a ball. You can eat it by sucking or licking.
Lollipop has many different names, such as lolly, sticky-pop, sucker, or simply lolly, depending on each country.
Lozenge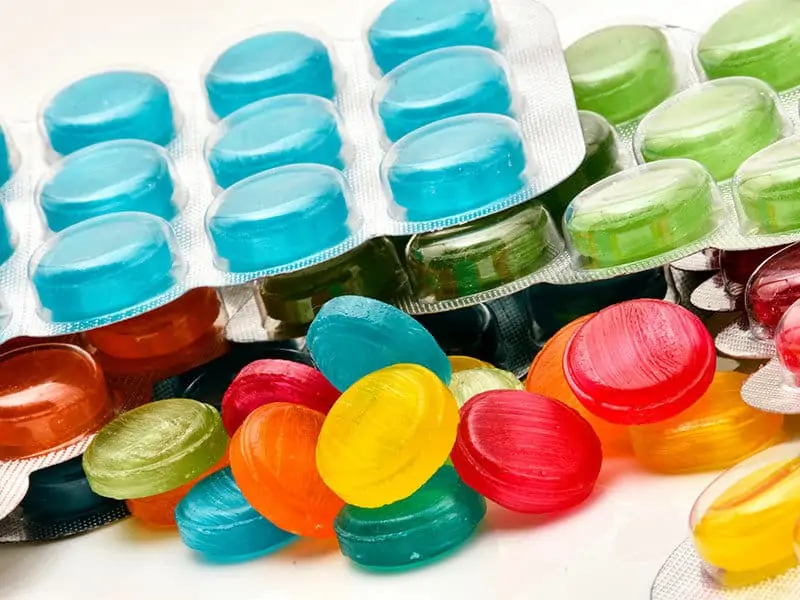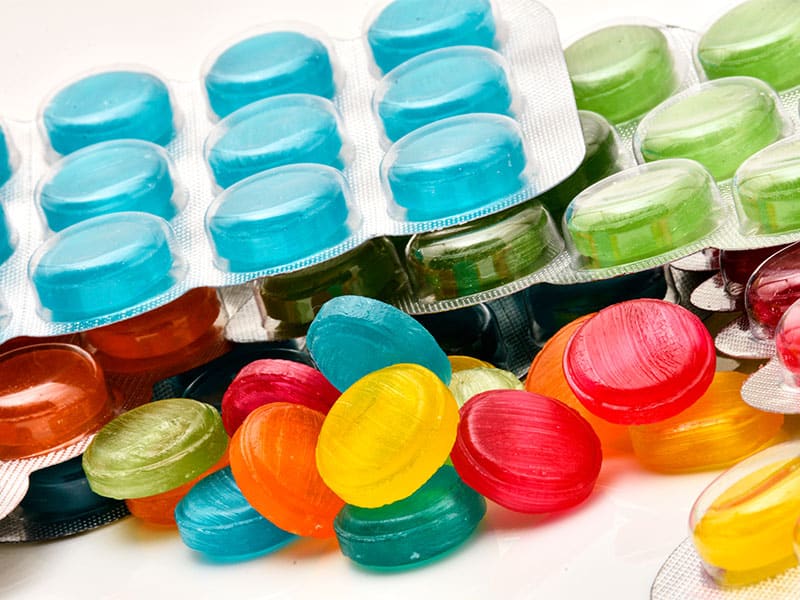 Lozenge is small candies that dissolve in your mouth. "So, it is a menthol candy?" Of course not! Lozenge is candies, but with medicinal usage. It can stop coughs and numb the throat. Therefore, if you have a sore throat or feel like catching a cold, have some lozenge candies!
Lupin Beans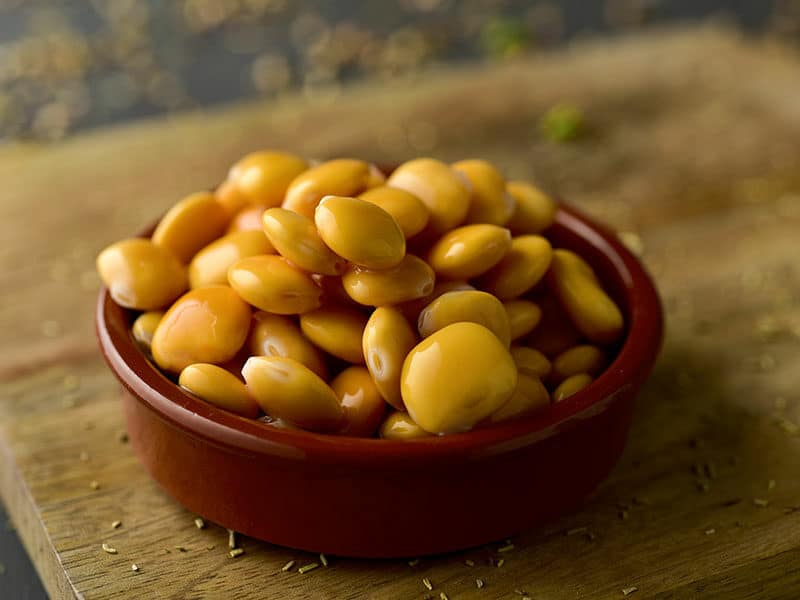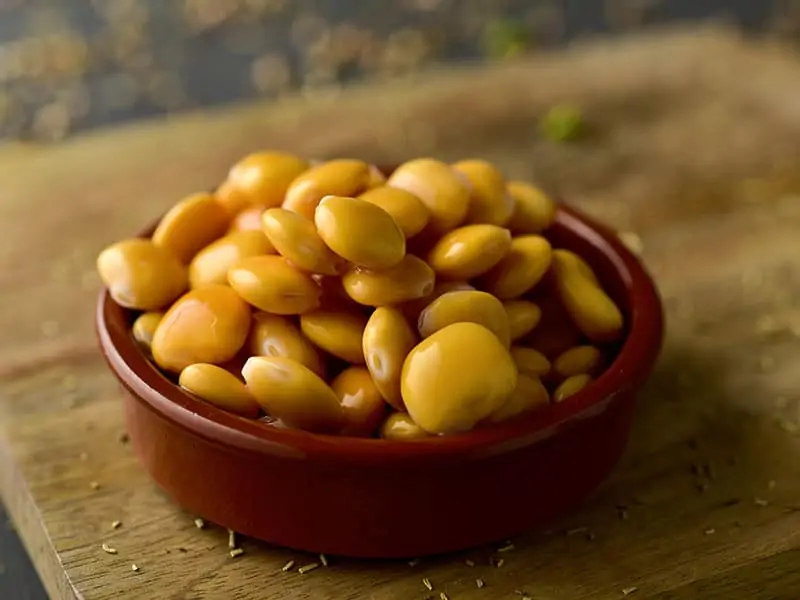 Since ancient Egypt, Lupin beans have been used as pickled snack food. However, at that time, there was only a bitter version of them. If you want to enjoy those, you have to soak them in saltwater for a couple of days to get rid of the bitterness.
Now, people grow more and more sweet Lupin beans, though some still prefer the bitter ones.
Beverages With A "L" At The Beginning Of Their Name
After all this reading, are you thirsty yet? Well, here I have for you some drinks starting with L to refresh.
Latte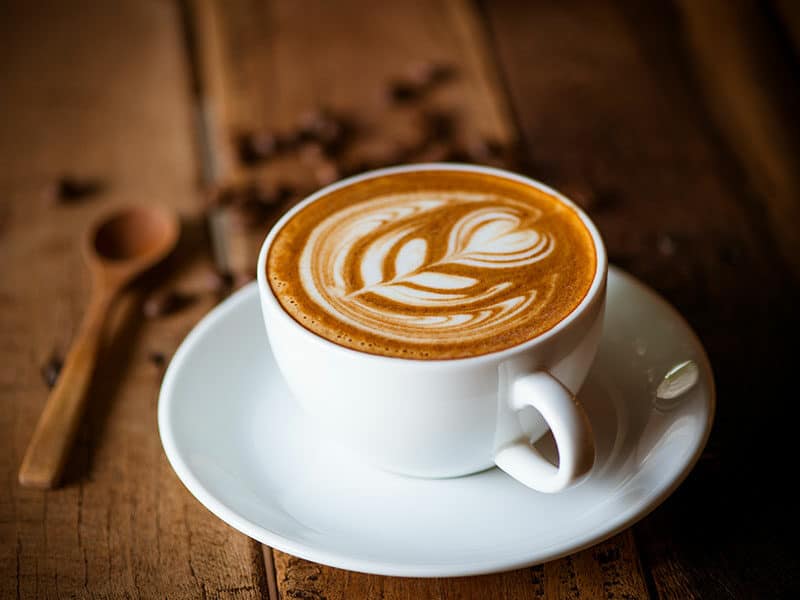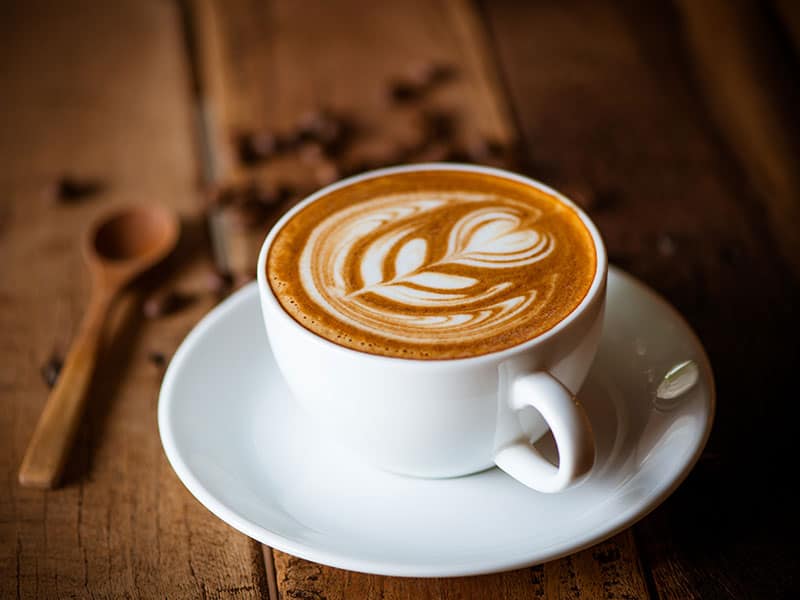 Latte – an iconic Italian-based breakfast, is a popular coffee drink, mainly with those that can't handle strong black coffee. It is made with one shot of espresso – thick black coffee – and steamed milk foam as a topping.
Since it contains more milk than coffee, latte tastes sweet and smooth, preferred even by children. But it still carries a refreshing feeling when drunk in the morning. Many people have it with chocolate croissants as their breakfast.
Coffee content is low, but still, the flavor of espresso tasted very delicious when combined with fresh milk in the morning, especially if you eat some chocolate croissants with it. Delicious!
Now, many coffee shops replace espresso with matcha, chocolate, masala chai (an Indian tea), soy milk, or almond milk,… to make more and more variants of latte.
Lemonade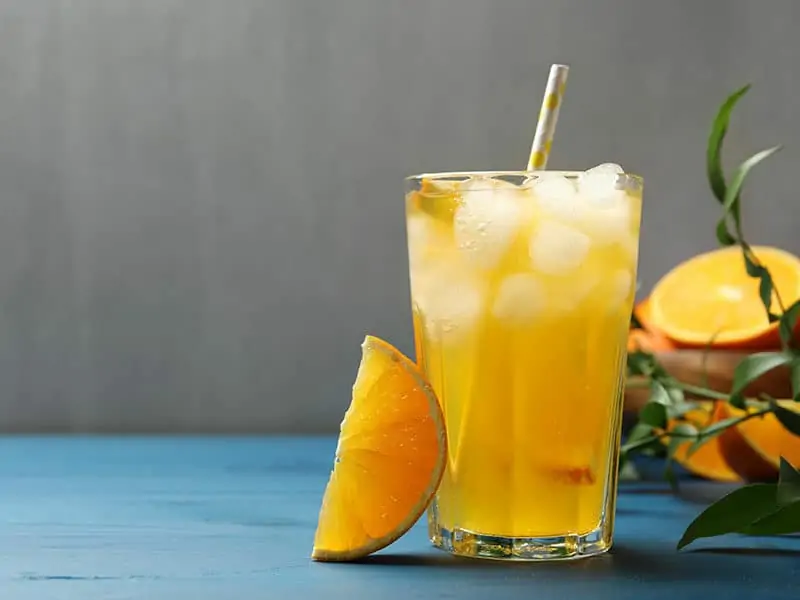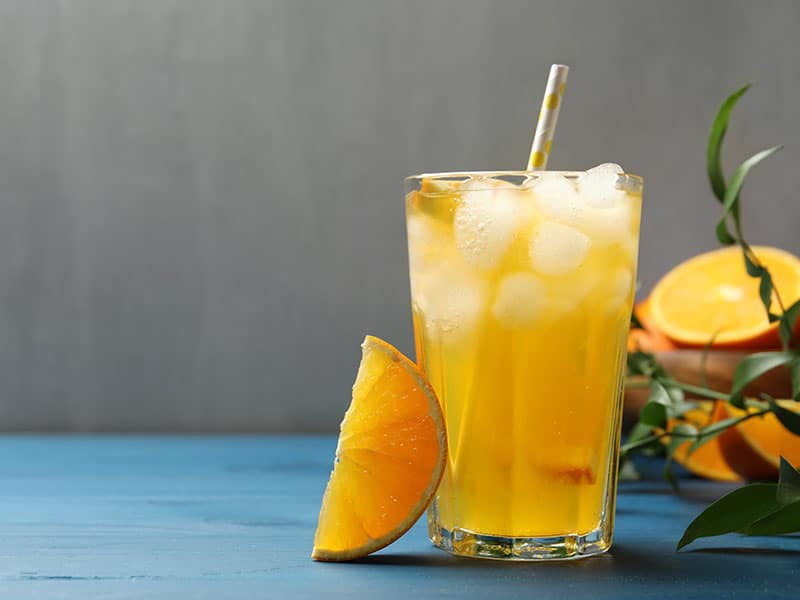 Quick and easy with lemon juice, water, sugar, and some ices. That's it! A glass of cold lemonade to refresh and hydrate yourself on a hot summer day. If possible, you should drink it without sugar. Or at least, don't use refined sugar since it's bad for your health.
You can also alter your lemonade using concentrated grape juice or carbonated drink instead of water, replacing normal sugar with brown sugar, or adding some mint leaves, ginger, or salt.
Liqueur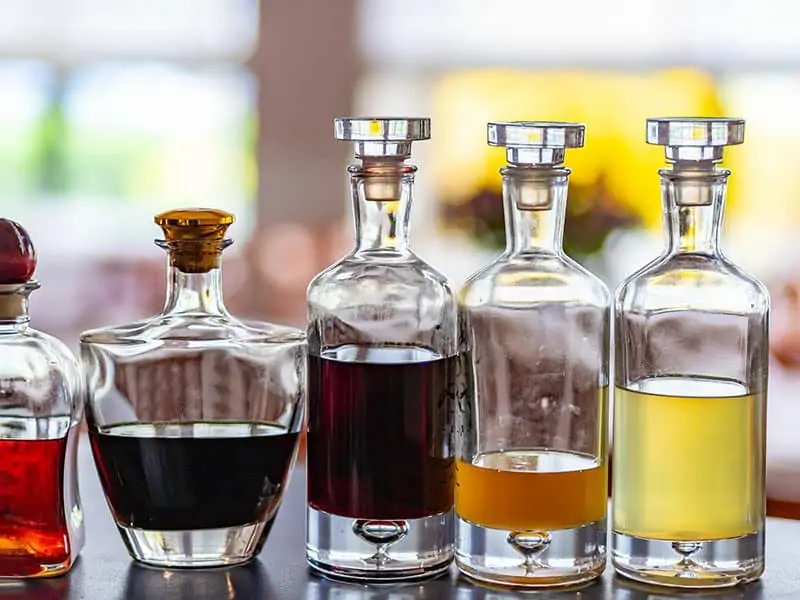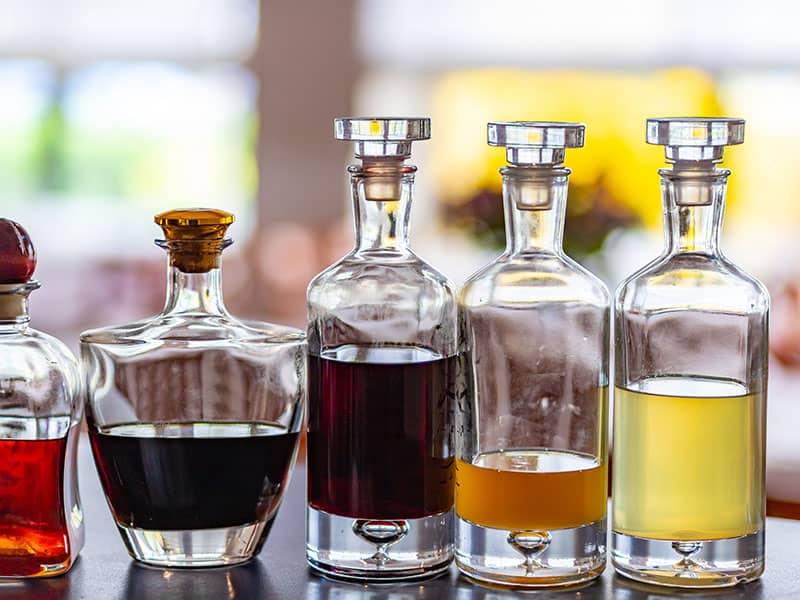 Liqueur is a fermented alcoholic beverage made of distilled spirits. After that, some extra ingredients are added to the liquid, such as sugar, fruits, herbs, and aromatic spices. All of these bring forth a heavily sweet taste.
Liqueur is often served after meals with desserts. Some bars also use it in cocktails or with coffee.
Liquor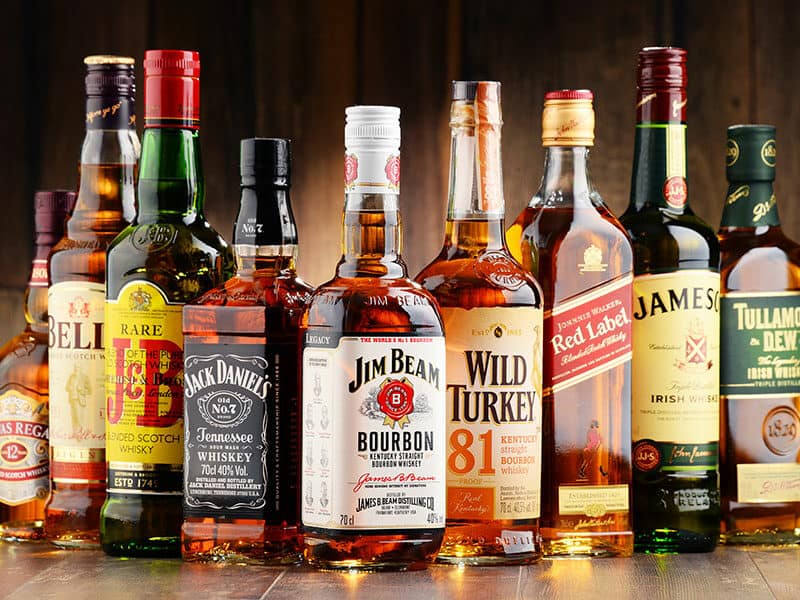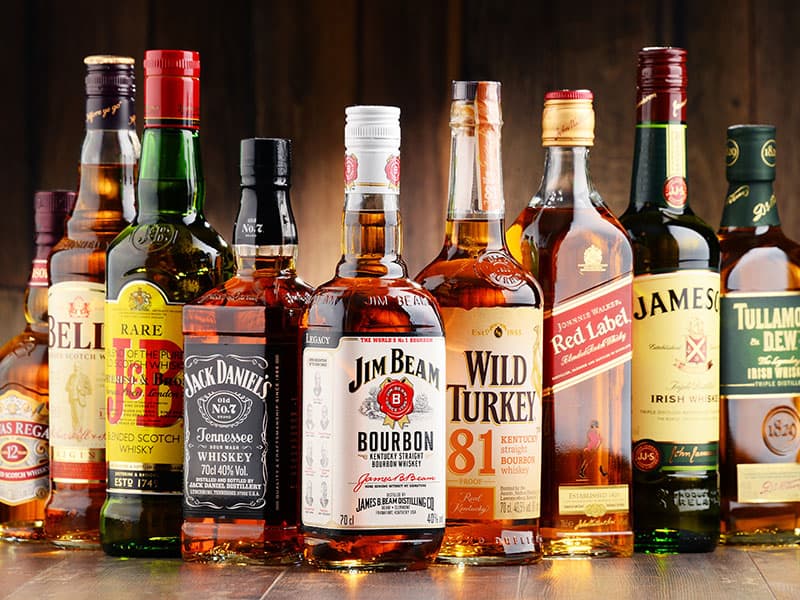 Though they may sound the same, liquor and liqueur are totally different. While liqueur is a fermented alcoholic beverage, liquor is the distilled one. This distillation procedure causes the alcohol to rise.
That's why liquor tastes somewhat bittersweet, along with a burning feeling in your mouth. For weak drinkers, liquor can be thinned out to make some cocktails.
More Ideas About Foods Starting With L
Now, you have decent knowledge about foods starting with L. Whether it's a savory dish, fruit, vegetable, sweet, or a drink, there is no doubt all look appetizing. However, this list above is just my humble suggestion.
Is there any dish that you know but I haven't mentioned yet? If yes, please share it with me and other readers in the comment section!