Lemongrass substitutes are pretty common and not hard to find. In reality, lemongrass is a brilliant ingredient in various special Vietnamese dishes. And if you are a big fan of this cuisine, you might have known about lemongrass before.
However, lemongrass is a herb with a unique and very complex flavor, so it's not easy to replicate with only one ingredient.
I will share some of the best ways to mix standard ingredients best to imitate lemongrass's citrus flavor and herbal aroma. Also, each type of substitute works better for a kind of cuisine than another. I will note what works best and how much you should put in so that the substitute doesn't overpower your dish.
I will also give you some ideas to mix lemongrass with your cooking. If you suddenly want to "mix it up", refer to this guide for simple but very effective ways to give your dish that extra edge.
What Is Lemongrass?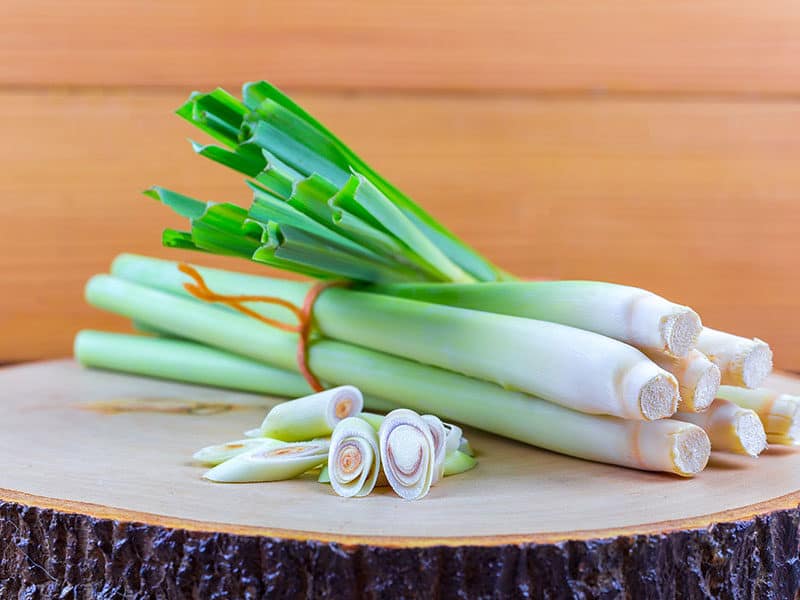 Lemongrass is a herb. It is also called Cymbopogon citratus, a plant that grows mainly in Southeast Asia.
That's why you can find many cooking ideas with lemongrass in Asian countries, like Vietnam, Thailand, or Malaysia cuisine. And what makes them so special in culinary culture will be discussed in the following part – their flavor.
On the other hand, you can also find lemongrass plants in other tropical climates like South and Central America or Africa.
Lemongrass plants have numerous stiff stems arising from a short rootstock. It has a citrus flavor and can be dried or powdered. We don't use the whole lemongrass plant for cooking, but only the stalk. It is commonly used in teas, soups, and curries and works for beef, seafood, poultry, fish, and vegetables.
Lemongrass essential oil is also used widely in aromatherapy. Many scientific studies suggest that lemongrass can have antioxidant, antifungal, and anti-inflammatory properties. The results of these studies are promising.
What Flavor Is Lemongrass?
Due to its name, many people think that lemongrass has the same taste as lemon. However, lemongrass's flavor is much more complex than that. Lemongrass is almost like a fusion of lemon and lemon mint, with a citrusy note and hint of herbal taste.
The flavor is relatively light, which mixes well with other ingredients. Its flavors also make it the ultimate replacement for galangal, a spice commonly used in Asian cuisine. Lemongrass also adds a tad of sharp tang to your dish without tasting bitter like lemon.
Health Benefits Of Lemongrass
Lemongrass is not only a key ingredient in Southeast Asian cuisines; it is also a rich source of phenolic compounds, which have many health benefits. In this article, I will take a look at some of the health benefits of lemongrass.
Antioxidant: Lemongrass contains many antioxidants such as isoorientin, chlorogenic acid, and swertiajaponin. It also has antimicrobial potency and can prevent tooth decay and fight against cavities and gum inflammation.
Anti-inflammation: Citral and geranial compounds in lemongrass can prevent inflammatory markers in the body from developing.
Ingestion care: Lemongrass tea is widely used to treat stomach aches, indigestion and relieve discomforts.
Skin treatment: Thanks to its anti-inflammatory properties, lemongrass essential oil, can be used as a therapeutic agent to treat some inflammatory skin conditions. However, a good rule of thumb with any other type of skin treatment, you should try it on your arms to test for allergy first before applying it all over your face.
Insect repellent: Another good effect of citral and geranial compounds (anti-inflammatory agents) is that they can shoo away unwanted insects.
Lemongrass is safe for general use and can be used in cooking. However, if used in excess, its intense flavor might overpower the dish and cause side effects such as dry mouth. I will introduce some of the best ways to use popular cooking ingredients as a lemongrass substitute and not the optimal amount for each case.
Let's watch it:
9 Best Lemongrass Substitutes
Lemongrass is a special ingredient mainly used in Southeast Asian food. Sometimes you can't find fresh lemongrass or run out of it. You can use some lemongrass substitutes instead. Chances are, you will find most of the things to replace lemongrass in your food cabinet.
1. Mint Leaves + Lime Juice + Ginger + Sugar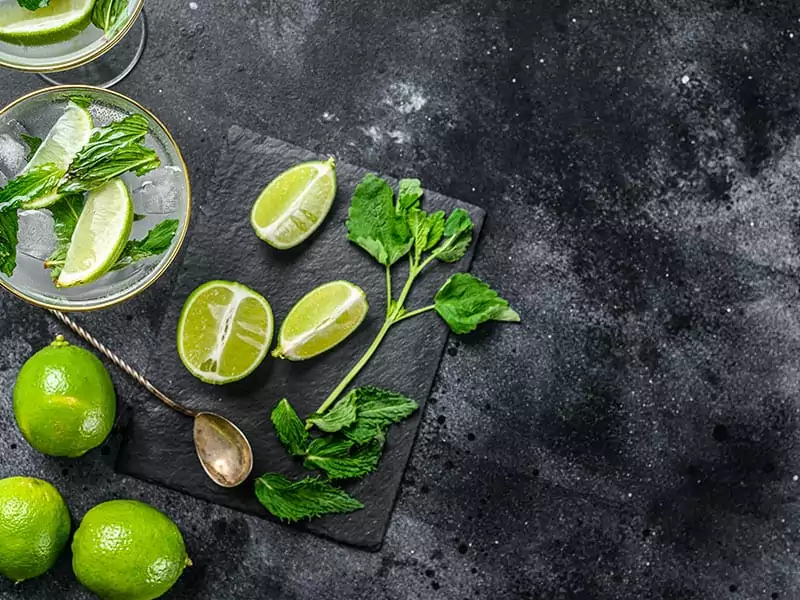 If you happen to find yourself making your Asian-inspired vegetarian dish – Tom Yum but without any lemongrass, take about 6 to 8 mint leaves, finely chop them, and put it in a bowl.
Squeeze about half a lime to get 2 teaspoons of lime juice. Do not squeeze too much because it might leave some bitter taste.
Then, chop the fresh ginger and measure ¼ teaspoon. Finally, mix all the ingredients with ¼ teaspoon of sugar. The herbal aroma from the mint leaves, citrus flavor from the juice, and some peppery taste from the ginger lend this recipe the complexity of lemongrass. Use it right before serving.
2. Lime Zest + Lemon Juice + Kaffir Leaf
Another good recipe to substitute for lemongrass is using a mixture of lime zest, lemon juice, and Kaffir leaf (lime leaf). Kaffir leaf adds citrus fragrance, but it doesn't taste the same as lemongrass. That's why I recommend adding lemon juice to create that tangy citrus taste.
Remember to check if lemons go off and make sure the juice is still fresh. Don't forget to remove the mid-rib of Kaffi lear because it's very hard.
Also, lemon juice can make the dish feel overly tart, so you should measure it carefully. 2 teaspoons usually do the trick. This recipe works best for curries and soups.
3. Lemon Zest + Arugula
If you have some spare lemons lying nearby, grate about one teaspoon of lemon zest and mix with 1 arugula leaf. Lemon zest adds that extra citrus flavor to your dish, and arugula replicates the herbal flavor. Be careful not to overuse as arugula has a sharp and peppery taste.
There are other replacements for arugula in case you can't buy it, but remember to taste as you go to ensure the final flavor as you expected. On the other hand, fresh lemon and arugula leaf mixture can also go well with broths or fish stews.
Also, remember to use fresh lemon and arugula leaf for this mixture. It should go well with broths or fish stews.
4. Fresh Ginger + Coriander
Coriander, also known as "Chinese parsley" or cilantro, can be found in almost any Asian store. It has a fresh, lemony flavor and can be paired with some fresh ginger to create the unique tangy taste of lemongrass.
Ginger is often paired with lemongrass, especially in many brands of ginger teas. Because ginger's flavor is robust, just grate about 2 teaspoons of it and mix with 2 teaspoons of chopped coriander and you're done. Soups or broths are a perfect choice for this mixture.
5. Lemon Verbena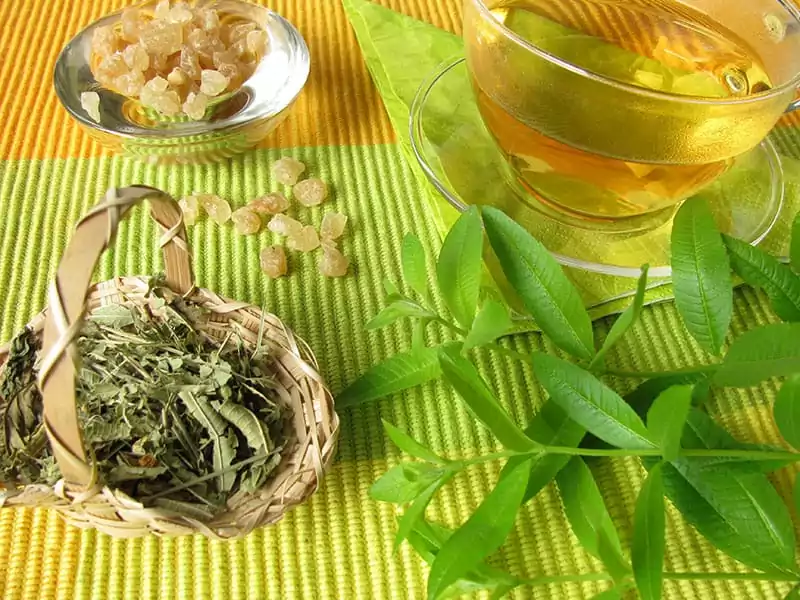 I am a tea drinker, and nothing makes a cup of tea better than a few stalks of lemongrass. A good substitute for lemongrass when mixing with teas is lemon verbena.
Lemon verbena is also a herb, which you can buy from a pot and grow in your herbal garden for later use. Lemon verbena has an intense aroma and flavor, so use very little of it. You should tear or chop the leaves before putting them in your tea. It also can be used to make curries, sauces, or flavory cakes.
6. Lemon Balm
Another lemongrass substitute that you can grow in your own garden and works fantastic with tea is lemon balm. It gives your dish a citrus fragrance and flavor and is best used in desserts. Three or four lemon balms should do the trick because using too much could easily give your dish a too flavor note without giving that astringent taste like lemongrass.
Lemon balm can act as an appropriate basil substitution too. And like basil, it is also very healthy, as it can help with digestive problems, cramps, and headaches. Lemon balm tea is one of the best herbal teas for colds.
7. Lemongrass Paste
If you ever buy lemongrass, just buy a lot of it and make a paste and use it whenever you want to pop some citrusy scent and minty flavor to your soups or curries. The recipe is straightforward. Cut the bottom of the stalks about 2 inches and peel the out layer. Then chop it finely before throwing it in a blender with a few tablespoons of water.
You can put the paste in the refrigerator, and it's good for about 2 to 3 weeks. If you want lemongrass paste to last longer, put it in an ice tray and store it in the freezer, it will last a long time.
If you don't want to go to all that trouble of making lemongrass paste from scratch, go to any Asian stores and find Kreung, a Cambodian lemongrass paste, usually comes in squeezable tubes. That's all you need for a good lemongrass substitute.
8. Dried Lemongrass Or Lemongrass Powder
Other great lemongrass substitutes are dried lemongrass or lemongrass powder. Remember, lemongrass flavor is concentrated when dried or powdered, so its herbal and citrusy flavor will taste much more substantial. You should pay attention to the amount to add.
For recipes that call for one stalk of lemongrass, one teaspoon of lemongrass powder or dried lemongrass will work just fine. I would recommend adding a drop of lemongrass essential oil to give dried lemongrass's flavor a boost.
9. Other Lemongrass Substitutes
All the options above are the best ways to replicate lemongrass. However, some of the items might be harder to find, like arugula or coriander. You can also use the peel and pulp of preserved lemon instead of lemongrass when cooking with shrimp or other kinds of seafood. It will give the dish a tangy taste, not unlike lemongrass.
Some other good choices are limes or leaf from a lemon tree, but it won't have the same herbal aroma as lemongrass.
How Long Does Lemongrass Last?
Fresh lemongrass can last as long as ten days in your fridge if you store it properly. If you want to store lemongrass longer, you can try freezing it or grind lemongrass to make a paste. Some lemongrass substitutes like dried lemongrass or powdered lemongrass can last up to 2 or 3 years if properly stored.
How To Store Lemongrass
Now you finally want to use lemongrass in all your cooking. But how to store it? As I explained above, you can put it in the refrigerator or freeze it for the lemon paste, and you're suitable for about a month.
But what's about fresh lemongrass?
Firstly, you need to know what kind of lemongrass to look for. Try looking for stalks that are firm, yellow-green, that fades out towards the root. The outer layers should not look too desiccated because they will store longer. Fresh lemongrass should radiate a minty lemony and refreshing fragrance.
Fresh lemongrass stalks can be stored in both the refrigerator and freezer. You can make lemongrass paste and put it in an ice tray, as I explained above.
If you want to store them in the refrigerator, do not trim the stalks and wrap them tightly in aluminium foil or plastic wrap. Fresh lemongrass can hold up to about 2 weeks in the fridge.
For lemongrass to last longer, you can store them in the freezer. Trim the green tops of the stalks, wrap them in plastic wrap or aluminium foil. Then put them in a sealed bag or container, and they are good to go for up to 3 months.
This is not a storage method, but you can grow more lemongrass from the leftover stalk. This way, you will always have fresh lemongrass to use. Just stick the root end in water, and it will grow rapidly. The flavor is just as fragrant and refreshing as the store-bought.
Uses Of Lemongrass In Foods And Drinks
As I have mentioned before, lemongrass has many health benefits, and I will introduce some of the best uses of lemongrass in daily cooking and drinks.
Lemongrass Tea
Ginger teas often incorporate lemongrass to create a floral, peppery, and refreshing flavor. Have you ever woken up with a warm cup of high-grade ginger tea and a little bit of lemongrass? It is so wonderful.
Another excellent way to enjoy your tea is by adding ice. To make a cup of lemongrass-ginger iced tea, you need to steep some stalks of lemongrass and ginger root.
Thanks to its healing properties, lemongrass can be found in detox tea. The most popular herbal tea blends with lemongrass are green tea blends. Green tea blends with lemongrass ingredients can help reduce acne, pimples, and indigestion because lemongrass contains anti-inflammatory properties. You can buy green tea blends with lemongrass at the store, or you can make a cup of iced lemongrass green tea to quench your summer thirst at home.
Lemongrass Food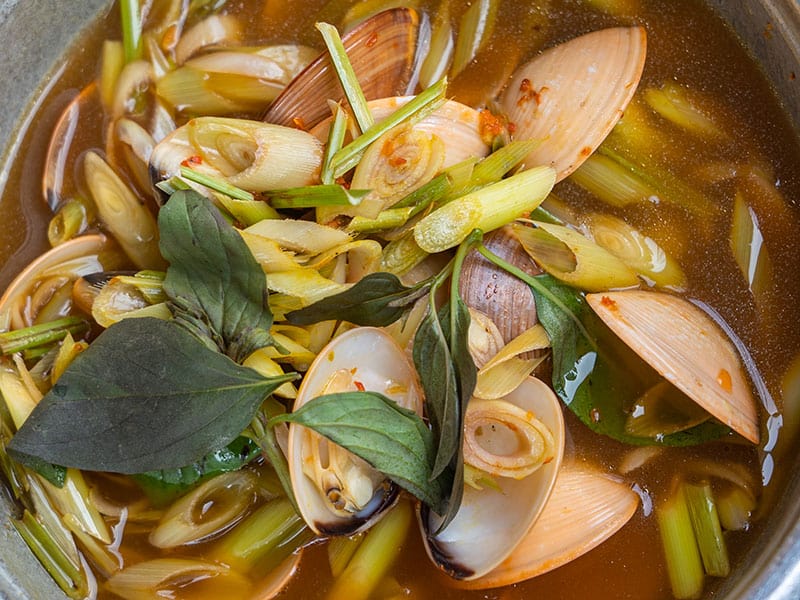 For culinary usage, lemongrass should be removed before eating because lemongrass stalks are tough, better to chop them before cooking. You should let it cook for at least ten minutes.
You all know that lemongrass is popular in Southeast Asian cuisines, especially Thai or Malaysian. It also goes well with meat or chicken. Roasted chicken or lamb chop can benefit from some zesty and refreshing aroma of lemongrass.
It can also be used in marinades and soups, of course, but also in stir-fries dishes. You can try to flavor your crème brulee with some stalks of lemongrass.
Watch this video to know more:
Lemongrass Essential Oils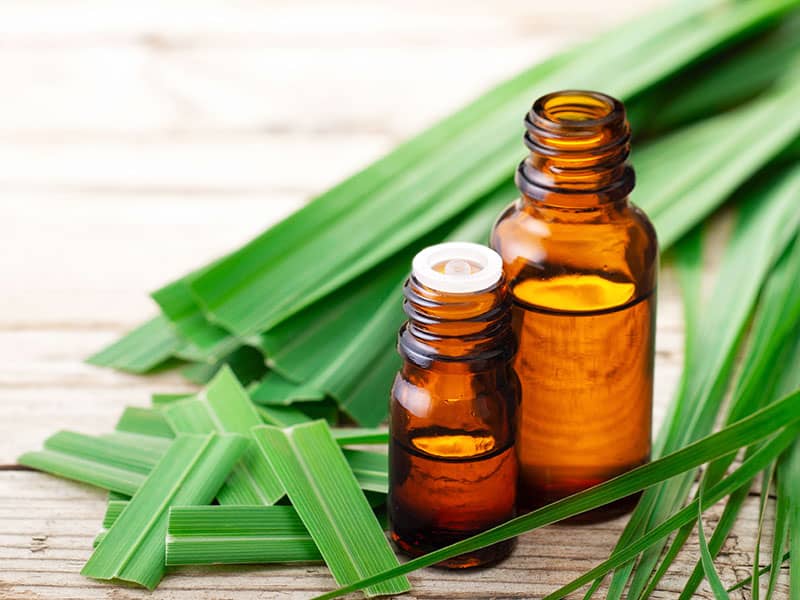 Lemongrass essential oil is known for its therapeutic benefits. Here I will introduce some life-changing easy to use lemongrass essential oil so that you can significantly improve your daily life.
Reduce Fever Without Medication
Having a fever can wreak havoc on your body and make you bed-ridden for at least a few days, sometimes even weeks. Lemongrass essential oil help you bring your body's temperature back to normal by encouraging the body to sweat. Just take some of the lemongrass essential oil or massage oil and rub it on your neck, chest, and the bottoms of your feet. Together with a lot of fluid and rest, you should be back to normal in no time.
Increase Your Focus
If you have thirty minutes to spare, add some drops of lemongrass essential oil to your diffuser. Sit nearby and try to soak up the aroma before going back to your task. You can keep it running during your workday to make full use out of it.
You can also put two drops in your hands and rub them together. Cup your hands around your nose and take a deep breath. Close your eyes and keep inhaling for a few minutes. Voila! Now you feel like a different person. This is the most effective and quick way to boost your mood.
Deep Clean Your House
Prepare a spray bottle of water, mix in some vinegar, and twenty drops of lemongrass essential oil. The mixture is powerful enough to kill any bacteria in your kitchen counters, dining room table, or any other surface.
Let's watch it:
What Is The Side Effect Of Lemon Grass?
Generally, lemongrass is safe to use in food or apply on skin or inhale. However, some lemongrass oil might cause skin irritation. And when consumed in a high amount, it can have toxic side effects and damage liver and kidney function.
If a child swallowed a lemongrass-oil insect repellent, it could be fatal, so you should be extremely careful. Pregnant women should avoid lemongrass all together because congenital disabilities in rats were found when consumed in large amounts.
Additional Tips & Advice
I have told you about almost everything to know about lemongrass. But its benefits do not stop there. Here are some further tips and advice for you to get the most out of lemongrass. Be prepared to be surprised!
If you grow lemongrass at home, remember that it is a tropical plant. So when the winter comes, you will need to harvest the entire crop. Use lemongrass storage methods, as I explained above but remember to freeze it after harvesting immediately.
The tip to making the best out of lemongrass when cooking is to use a meat mallet or a rolling pin to bruise the stalks. Use the whole stalk for soups and finely chop it for stir-fries.
Pet owners will like this. Lemongrass is healthy for both humans and pets. Use lemongrass essential oil with a humidifier so that your pets can get the best out of power properties. However, do not ever apply lemongrass directly on your pets, as it can cause irritation.
Through this article, I hope that you have learned all about the wonderfulness of lemongrass. It is truly a simple but powerful ingredient, be it in food or other uses. It is not easy to find, so that you can use other ingredients as lemongrass substitutes.
Hopefully, you will never have trouble finding a lemongrass substitute and master how to use it in everyday life.
Nutrition Facts
1 servings per container
Serving Size1 tablespoon (2.8g)
---
Amount Per ServingCalories4.8
% Daily Value *
Total Fat 0.1g

1

%
Sodium 3.5mg

1

%
Potassium 39mg

2

%
Total Carbohydrate 0.9g

1

%

Dietary Fiber 0.4g

2

%
Sugars 0.1g

Protein 0.4g

1

%
---
Vitamin A

2

%
Vitamin C

3.3

%
Calcium

1.7

%
Iron

4.7

%
* The % Daily Value tells you how much a nutrient in a serving of food contributes to a daily diet. 2,000 calories a day is used for general nutrition advice.