Are you wondering how to store leeks properly? Since leek is an important ingredient in numerous recipes, many people love to buy this vegetable in bulk and store it in their kitchen. However, not everyone knows the best ways to keep leeks fresh.
In this article, I'll let you in on all the secrets about storing leeks safely and effectively. Besides, I'll also include other essential information about this popular vegetable that you should definitely know. Let's dive in!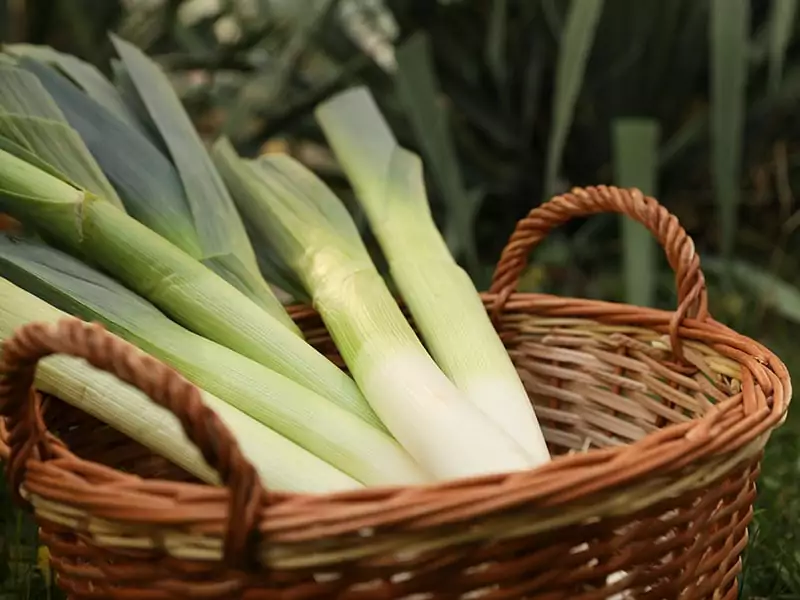 What Exactly Are Leeks?
Before learning about how to store leeks, you must first know a thing or two about them. Appearance-wise, they look like giant green onions.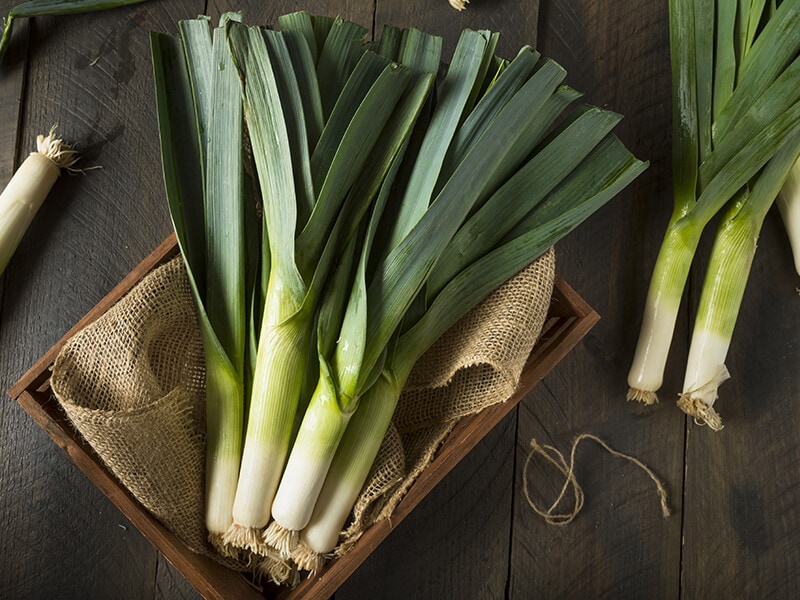 Just like people have been fighting over shallot and green onions, there is also an argument between leeks and green onions. It's because they are both members of the allium vegetable family.
But while onions or garlic are the mainstays of most kitchens, many people said that they have never even touched a leek.
Despite being overshadowed by their better-known cousins, leeks are truly one of the most underrated superfoods. Nowadays, leeks are no longer only known as a supplement for onions. In fact, they have become the preferred ingredient for those trying to stick to a healthy diet.
Now that you have decided to incorporate leeks into your daily diet, the next thing you need to know is how to store them properly. Here are some useful storage methods to help retain their freshness. So let's get started.
How To Pick Fresh Leeks For Storing?
To get the longest possible storage time, you should try to buy the best ones available. Here are what you should look for in fresh leeks: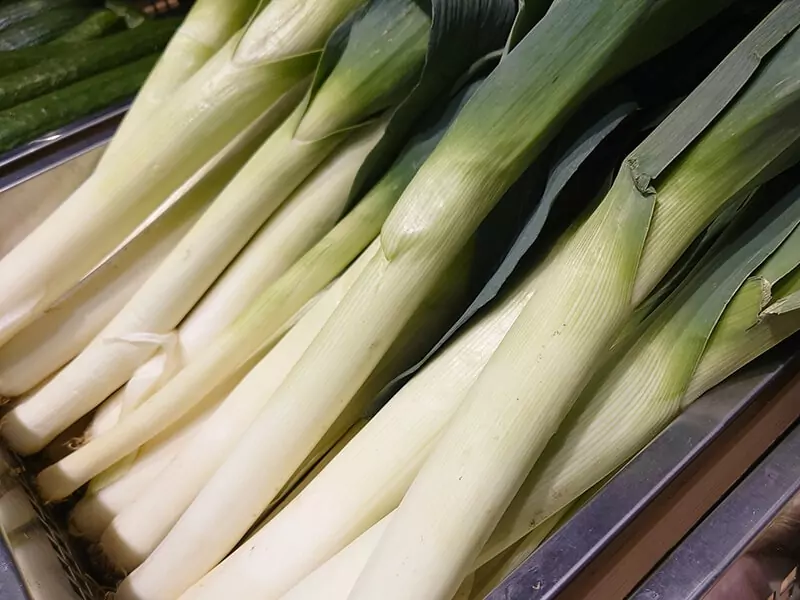 Crisp and firm bodies. Limp and soft leeks are the spoiled ones.
White necks and light green leaves. Avoid those with withered and yellowing tops.
No cracks or bruises.
Smaller leeks are more tender, flavorful and stay fresh longer. Old and big leeks usually have a stringy texture.
4 Foolproof Methods To Store Leek You Must Know
There are many ways for you to store leeks at home, depending on when and how you plan on using them. Each method and storing place has a different storage time, so choose the one that suits your needs the most.
1. Storing Leeks At Room Temperature
Storing leeks at room temperature is usually not recommended as bacteria can grow when they are left at room temperature for too long. But let's just say you're running out of space in your fridge, here are some ways to keep leeks fresh longer:
Storing Leek Seeds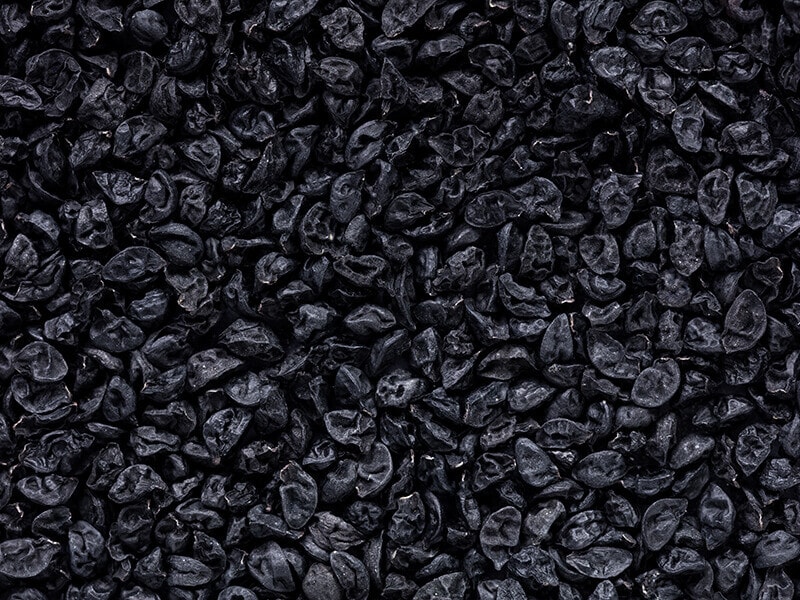 Leek seeds are pretty easy to store. Once cleaned, simply place them in a paper envelope. Remember to label the name and date so you won't get them fixed up. Next, store them in a cool, dark place and they will last 1-2 years.
Storing Leeks In Water
This can be done right on the kitchen counter. Grab a jar or container, even a cookie jar will do. Then, fill it with water, place the roots of the leeks down, and make sure that the roots are fully submerged in the water.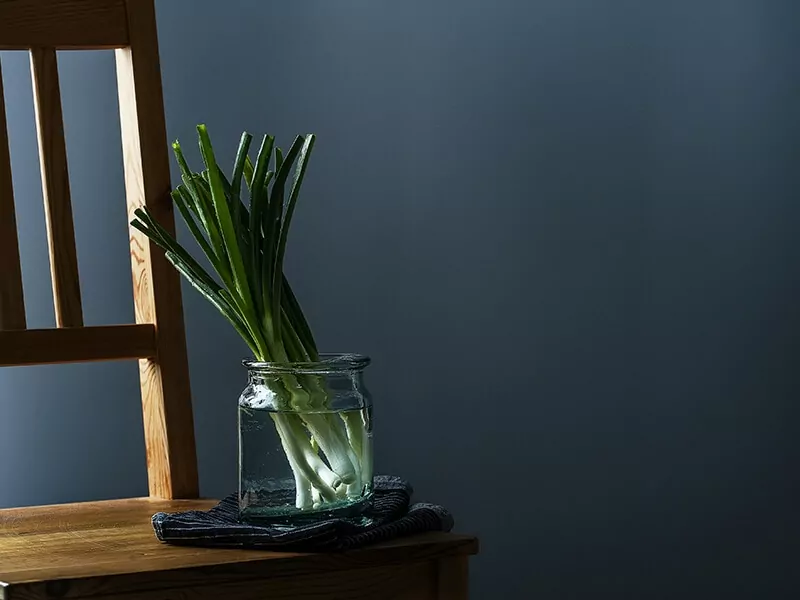 By doing this, they will stay fresh longer than being left lying on the kitchen counter. Be mindful that they only last 1 – 2 days like this, depending on where you live. So you should only use this method if you plan to use them within a few days.
Storing Leeks In A Root Cellar
If you like growing your own vegetables, chances are you will have a root cellar. Root cellars are not common in modern houses, however, if you happen to have one then that would be a perfect spot to store root vegetables like leeks.
Similar to refrigerating, do not wash your leeks before storing. Make sure that their roots are still intact. Then grab a bucket or crate, fill it with 6-8 inches of damp soil. Finally, plant the leeks upright in it like so: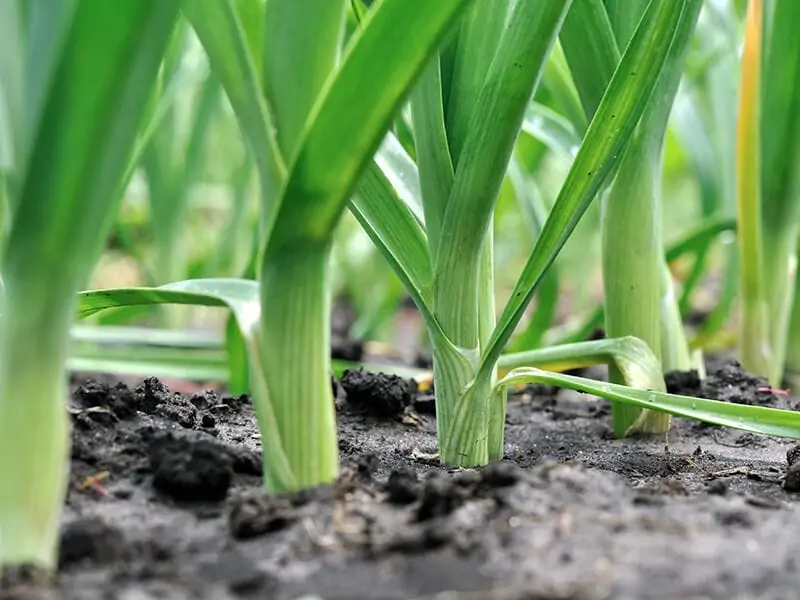 The ideal temperature for storing leeks is 32°F (or 0°C). They will stay fresh from 3 – 4 months if stored this way. Try to avoid getting the leaves wet because that can affect their storage time.
Storing Leeks In Sand
Sand storing is an excellent alternative for those who don't have a root cellar. This storing method can be done indoors, in your basement, pantry, garage as long as it's cool and dry.
The recommended sand for this method is "play sand" (the one in sandboxes in children's playgrounds). This type of sand has been washed, sieved and dried so it's the safest to use for food. You can find them in 50 lbs. bags at your local garden and home improvement stores.
Just like the root cellar method, start with filling any suitable container with 6-8 inches of damp sand. If it's too dry, lightly spray with water and toss it around with your hands to evenly distribute moisture.
Gently remove the dirt from the roots but do not wash them. Plant them vertically in the sand just like how they grow. Make sure that they don't touch.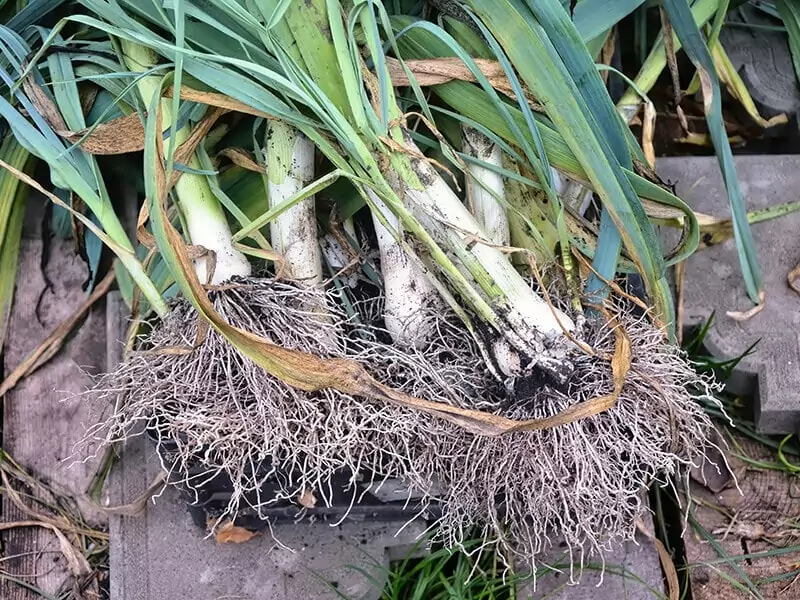 Spray the sand with water once in a while to retain moisture. Check them once a week for any signs of spoilage. You will be surprised at how quickly rot can spread through vegetables.
If the storage place is cool (ideally 32°F) and well-insulated, these leeks can last up to 5 months with this method.
2. Storing Leeks In The Fridge
The fridge is your best friend when it comes to storing veggies. This is the easiest and most common way to store leeks, either fresh, canned or cooked.
Fresh Leeks
Tip: Do not wash or trim your leeks!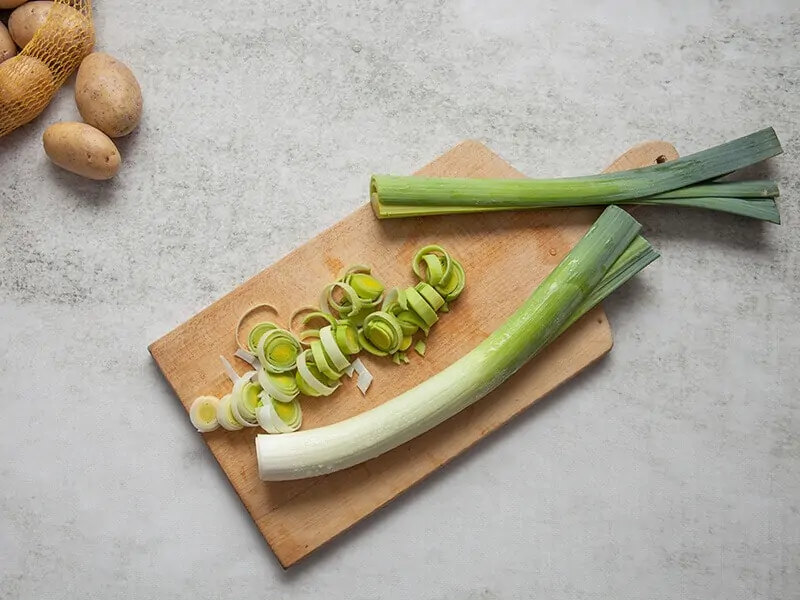 Like every other vegetable, washing or trimming leeks before storage is something you must avoid. If you spot any excess soil, just simply brush them off. Washing leeks exposes them to excess moisture which makes them become moldy and spoil quickly.
Leeks can give off an odor that other foods can absorb in the refrigerator. So, the best option is to put it in a storage bag with an airtight seal or airtight container (if it's big enough). If put in a storage bag, wrap them loosely to keep the moisture in. Then, place them in the crisper of your fridge.
Fresh leeks can last up to 2 weeks when properly stored and refrigerated. Keep in mind, smaller leeks tend to last longer than large ones.
Canned Leeks
Similar to other types of canned vegetables on the market, you can extend leeks' storage time from 2 weeks to 3 months if you put them in a mason jar, though you might need to prepare them beforehand.
Clean thoroughly and cut the leeks into small slices.
Take a pot, fill it with water and a pinch of salt, bring it to boil. In the meantime, prepare a bowl of ice water. Once boiled, blanch the leeks for 30 seconds. Take them out and place them in the ice water bowl.
Drain them and let them dry completely before putting them in a mason jar.
Next, in a saucepan, heat some water, vinegar, salt, sugar along with other spices (such as peppercorn, coriander seeds, red chili flakes, thyme). Once the sugar has dissolved completely, pour them into the mason jar.
Let it cool entirely. After that, close the lid and store it in the fridge.
Cooked Leeks
Cooked leeks can get spoiled very easily, and even when stored in the refrigerator, they will only last 2–3 days.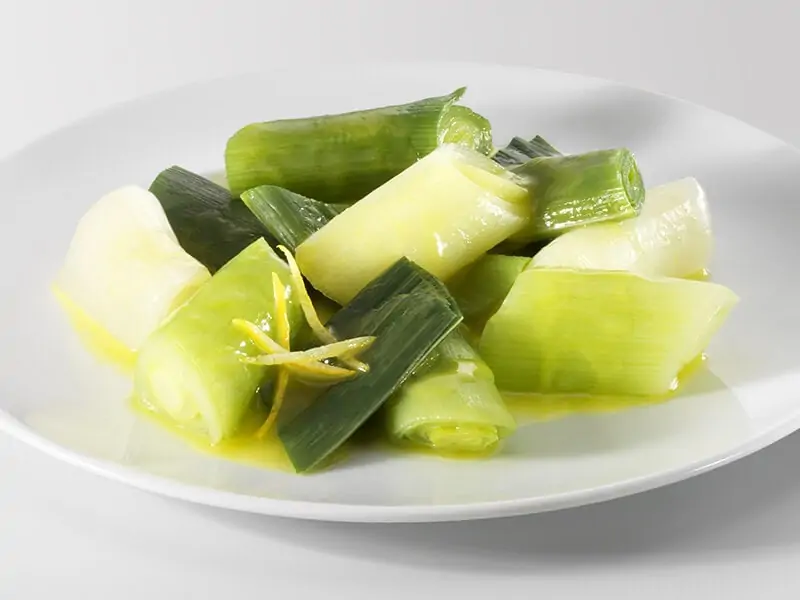 If you are forgetful, try labeling the container with the date of the dish. Then you will know how long they have sat in the fridge and avoid eating the spoiled ones by mistake.
3. Storing Leeks In The Freezer
If you wish to extend the storage time then freezing is the way to go! This is good news for those who just have a garden of leeks in their backyard or just came back from Costco.
Fresh Leeks
Fresh leeks, if prepared properly, can last up to 1 year, so if you have a lot of them, I recommend you to follow these few steps:
Step 1: Clean Them
Unlike refrigerating, freezing leeks needs a bit of preparation. Cleaning them is the first thing you need to do.
Before washing, cut off the dark green tops and the roots. Those dark green tops can be used to flavor soup or stock if you want.
Then, give them a wash under running water. Be thorough and clean all the layers. Leeks have a lot of dirt and soil between the layers because of the way they grow.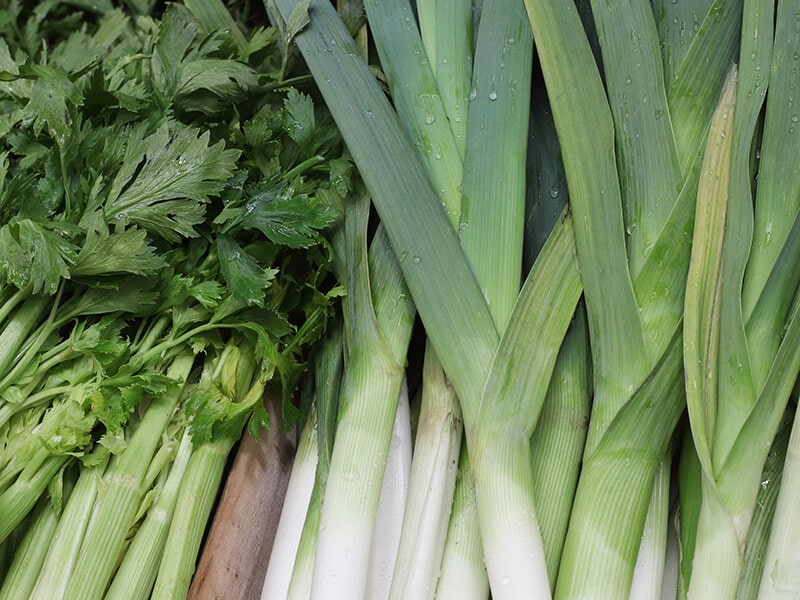 Step 2: Cut Them
The next thing to do is cut them into the desired shape, based on the dish you're planning to make. You shouldn't freeze leeks whole since they are difficult to store and time-consuming to defrost. Preparing them beforehand will help the cooking process become quicker and easier.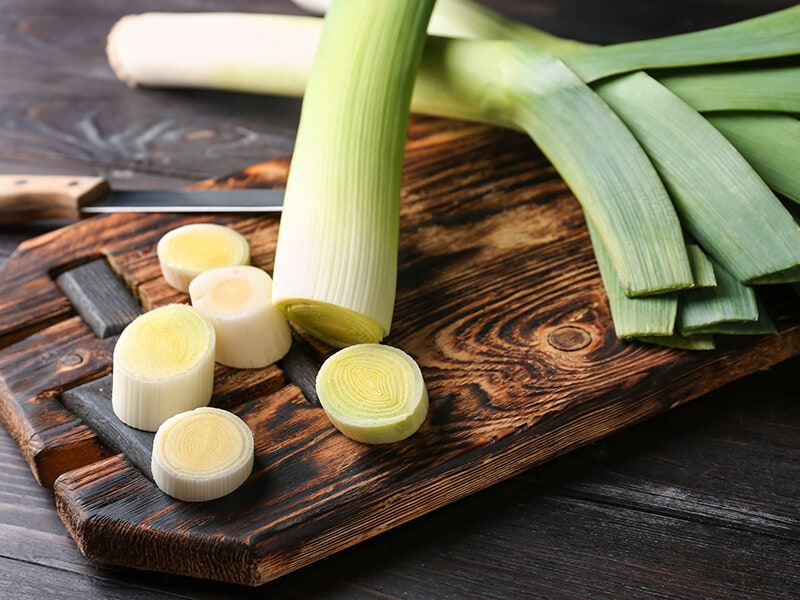 If you don't have any dish in mind, simply halve them lengthwise and cut them into 2 – 3 equal pieces, depending on the size of your leeks. Another option is to slice them thinly, they will take up less storage space if prepared this way.
Give them one last rinse under running water to be 100% sure that there is no dirt.
Take a look at a summary of how to clean and cut leeks! Watch this video:
Step 3: Blanch Them (Optional)
Take a step further and blanch your leeks before freezing. This helps them to maintain the flavor, color and freshness. You can skip this step, however, remember that they will only stay fresh for 2 months instead of 12.
Put the washed and cut leeks into a pot of boiling water for about 30 seconds to 1 minute. Meanwhile, prepare a pot of cold water. When done, take the blanched leeks out and immediately put them into the cold water.
Next, pour it in a colander to drain it, and wait for the leeks to fully dry. You can speed up this process by laying them out on a plate and pat them dry.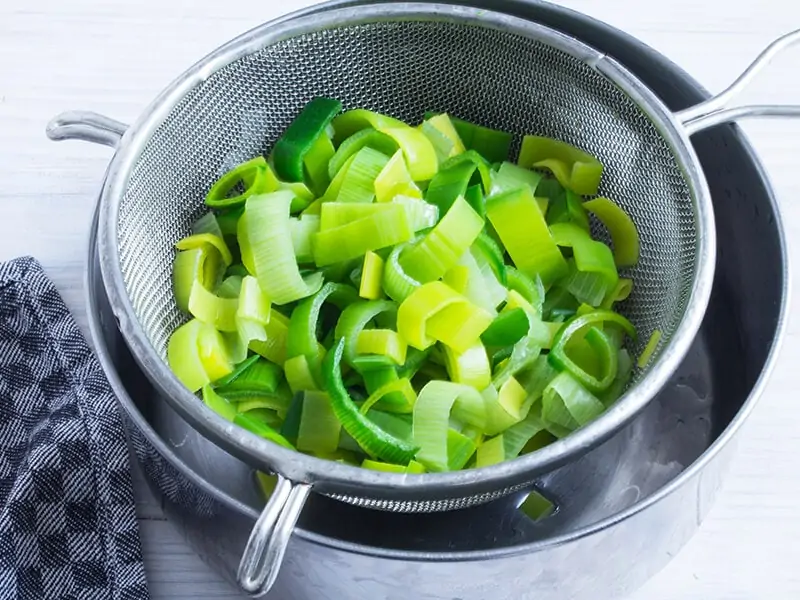 Freezing wet leeks reduces their storage life as well as taste. Make sure that your leeks are fully dried before moving on to the next step.
As you wait for your leek to completely dry, you can process the throwaway leeks by putting them in a garbage disposal. Although there are differences between continuous fiend and batch feed garbage disposal, these two types can process hard leek pieces with little to no trouble.
Step 4: Freeze!
Lay them one by one on a baking sheet. Placing a piece of parchment paper under it first will make it easier to take out. Then put the baking sheet in the freezer for 20-30 minutes, depending on how you cut your leeks in step 2.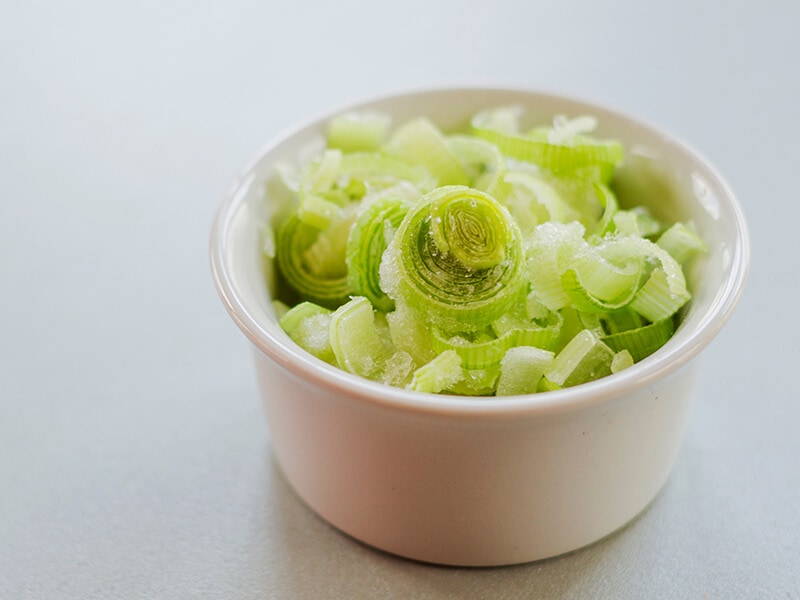 Frozen leeks are hard and crisp. If they are soft, give them some extra time in the freezer.
Once they are fully frozen, transfer them into a zipper storage bag or freezer-compatible container. Make sure to squeeze air out before sealing them tightly. Put them in your freezer and done! Your leeks will stay fresh for up to 1 year like this.
For lively step-by-step instructions, take a look!
Making Leek Purée
If you plan on using the leeks to flavor soup and stock, you can purée them before freezing.
After blanching the leeks as you do in step 3, take them out and put them in a blender or food processor based on your preferences. There's no need to dry them.
Add some extra-virgin olive oil to have a smooth consistency. Once nicely blended, pour it into an ice tray and put it in the freezer until frozen.
You can leave it like so or pop them out and store them in a storage bag or container in the freezer. And done, you have had your very own tiny cubes of flavor.
If you don't have an ice tray, you can also put it directly in a container. However, unless you plan on using them all at once, you will have to wait for them to thaw and scoop them out, which is time-consuming. Plus, refreezing leek purée will make it watery and less flavorful.
4. Extending Leeks' Shelf-life Using A Dehydrator
If you have a dehydrator in hand then perfect, it will make the storing process a whole lot easier. Aside from leeks, a dehydrator is a fantastic way to extend the shelf-life of banana peppers, jalapenos, basil, onions, garlic, and various other foods. Isn't it such an amazing appliance?
First, clean and cut your leeks according to the above-mentioned instructions. Spread them on the dehydrator sheet. Leave them in the dehydrator at 135°F for about 6 hours or until the leeks become crispy.
You know it's ready when they easily crumble in your hand. Or when bent, they will crack crisply in half. Continue to dry them if they're still soft.
Let cool and store in an airtight container.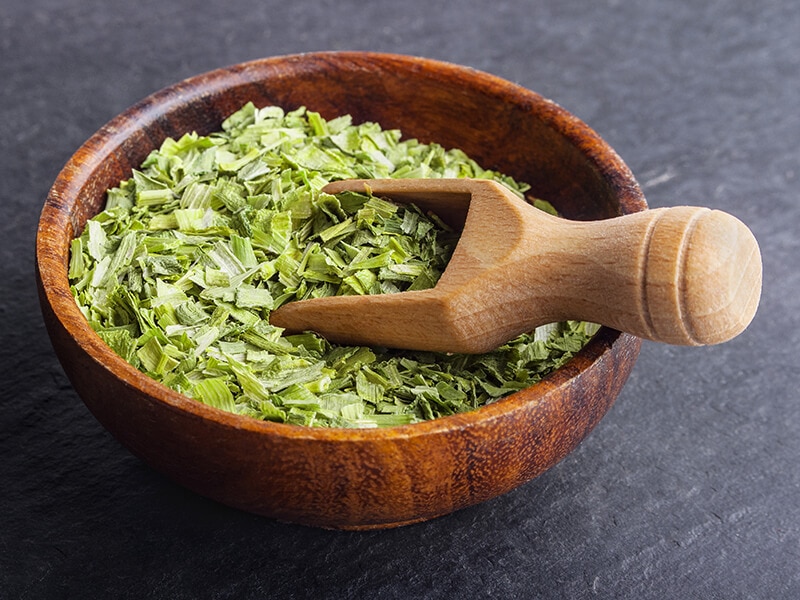 Alternatively, you can dehydrate leeks using your regular oven. Remember to choose the lowest temperature setting to avoid charring. Bake them for a few hours, depending on the size of your oven. Be extra careful and check them regularly, rotate them if needed so they will dry evenly.
Dehydrated leeks will last for up to 1 year.
Ways To Defrost Frozen Leeks
Frozen leeks are very easy to work with. Just simply add them to the meal at any time and the heat from the cooking process will quickly thaw them with little to no loss in flavor or texture. The thinner they are cut, the quicker they thaw.
However, if the dish requires shredded/ diced leeks or you need them to garnish, then you might need to defrost them before cutting. The easiest way is to put them on the kitchen counter and wait. It takes from 30 minutes to 1 hour for leeks to defrost completely.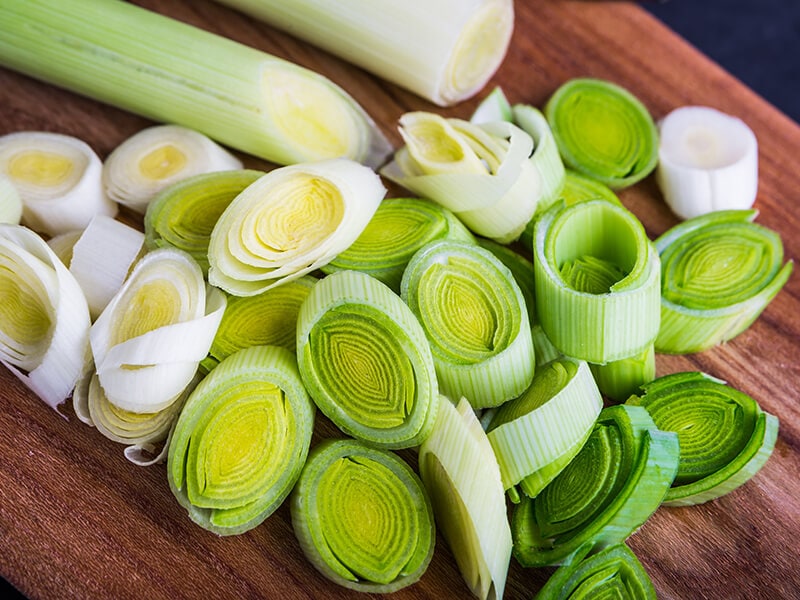 If you want to speed up this process, place them under running water for a few minutes until they become less hard.
Another method is to use the defrost function of the microwave and give them a spin for 1 minute or 2. Keep in mind that they might become mushy if you leave them there for too long.
How Long Do Leeks Last?
Depending on how you prepare and store it, the answer may vary. Take a look at this chart to know more about the storage time of each method.
| States | Cooked leeks | Fresh leeks |
| --- | --- | --- |
| Pantry | Not recommended | 1-2 days |
| Fridge | 2-3 days | Up to 2 weeks |
| Freezer | 2 months | Up to 1 year (blanched) |
| Root Cellar | Not recommended | 4 months |
| Sand | Not recommended | 5 months |
Additionally, leeks stored in mason jars will last 3 months.
Dehydrating the leeks is as effective as freezing, they will last 1 year this way.
Signs To Tell That Your Leeks Are Going Bad
Fresh leeks can show signs of spoilage very quick, remember these few tips to know how to deal with them:
When the leaves turn yellow: Trim off the yellowing parts and use the rest because it is still safe to eat.
When they are soft, slimy, or limp: Throw them away. They probably have been lying in the pantry for far too long.
When they become moldy or rotten: This rarely happens, but if it does, cut off the spoiled part and use the remaining part if it's only a small part. But if nearly a third of the leeks are moldy/ rotted then the safest option is to discard them.
When they smell off: The smell of leeks is rather mild, so if they give off a pungent smell, that's your sign to dispose of them.
When they have been left in the fridge for too long: Cooked leeks spoil after 2 – 3 days. So if they have stayed there for longer than this time, just get rid of them, you are better than this! Plus they won't taste good anyway.
Health Benefits Of Leeks That You Don't Know
Though not as popular as onions or garlic, you can't deny the benefits of leeks. Leeks are said to provide a number of nutrients and health advantages. So, here are 7 benefits of leeks that you should know:
1. Weight Loss
Leeks have few calories but a lot of vitamins and minerals. In fact, a 100-gram portion of cooked leeks has only 31 calories (Healthline, 2019). They are high in water and fiber, which might make you feel fuller. As a result, if you're trying to lose weight, they'll come in handy.
2. Healthy Heart And Reduced Inflammation
This veggie can reduce the risk of heart attacks and illnesses because of the flavonoid kaempferol, which has anti-inflammatory properties.
Furthermore, allicin and other thiosulfates in leeks can lower cholesterol, blood pressure, and the development of blood clots. Leeks are also high in potassium, which can decrease high blood pressure.
3. Improved Digestion
Leeks contain prebiotics, a type of dietary fiber that feeds the "friendly" bacteria in your stomach. Short-chain fatty acids are produced by these bacteria, which provide a regular digestion process, cleanse the intestines, and encourage digestive movement.
4. Healthy Eyes
Leek is high in vitamin A, which is particularly beneficial to your eyesight. Leeks also include antioxidants lutein and zeaxanthin, which lower the risk of cataracts and age-related macular degeneration.
5. Healthy Skin
Leeks include vitamin A and retinol, which aid in the production of elastin and collagen, two proteins that fill up your skin and minimize wrinkles and pores.
6. Strong Bones
Vitamin K and calcium in leeks may help to prevent osteoporosis. According to certain research, a higher vitamin K consumption is linked to denser bones and a lower incidence of hip fractures.
7. Protection Against Certain Cancers
The kaempferol found in leeks has been associated with a reduced risk of chronic illnesses, including cancer. Moreover, numerous studies show that those who eat alliums on a daily basis have a decreased risk of stomach cancer (46%) and colorectal cancer (79%).
However, before significant judgments can be drawn, more research is required.
Healthy And Easy Recipes Using Leeks
Leeks are versatile superfoods and can be used for many dishes. If you want all those health benefits leeks have to offer, here are some recipes to incorporate leeks into your daily meals.
This is considered one of the most common ways to use leeks.
Imagine the taste of one big loaded baked potato, but in soup form! This recipe is heaven in a bowl and I am not exaggerating at all. It is creamy, savory yet healthy. It requires accessible ingredients and little to no cooking skill. The ultimate comfort food! And this is also considered one of the very best uses for leeks, in my opinion.
Another great dish using the combination of potatoes and leeks. It is simple, healthy, and delicious. All the herbs and spices pair excellently with the leeks and potatoes. Top it with a fried egg and you have the perfect brunch dish to share with your partner.
This is one of the very best uses for leeks, in my opinion.
Leeks in vinaigrette is a timeless recipe. So be fancy for a day and try out this classic dish of French cuisine.
The leeks have a creamy, almost buttery texture from poaching. The vinaigrette also brings out the signature mild sweetness of leeks. And as it is marinated in the acetic and flavorful vinaigrette, you can truly understand why this is considered a classic.
Tip: It tastes better the longer it sits, so wait at least 10 minutes before so the leeks can absorb the vinaigrette and seasonings. Making it ahead of time is even better.
FAQs
If you have any further concern, have a look at some frequently asked questions to see if you can find the answers you need.
Got Everything You Need?
Having a mild, somewhat sweet taste as well as an impressive nutritional profile, more and more people have used leeks as a healthier alternative to onions and other allium veggies.
Leeks can go bad quite easily, therefore, knowing how to store them properly is very necessary. There are many ways to keep them fresh, so feel free to choose the one that matches your preference and ability.
With all the storage methods I provided in this article, I hope to inspire you to include leeks into your daily diet. If you find these tips helpful, remember to like and share this article. And if you have any more questions about this topic, feel free to comment them down below.
Nutrition Facts
1 servings per container
---
Amount Per ServingCalories38
% Daily Value *
Total Fat 0.2g

0

%
Sodium 12mg

1

%
Potassium 108mg

4

%
Total Carbohydrate 9.5g

3

%

Dietary Fiber 1.2g

4

%
Sugars 2.6g

Protein 1g

2

%
---
* The % Daily Value tells you how much a nutrient in a serving of food contributes to a daily diet. 2,000 calories a day is used for general nutrition advice.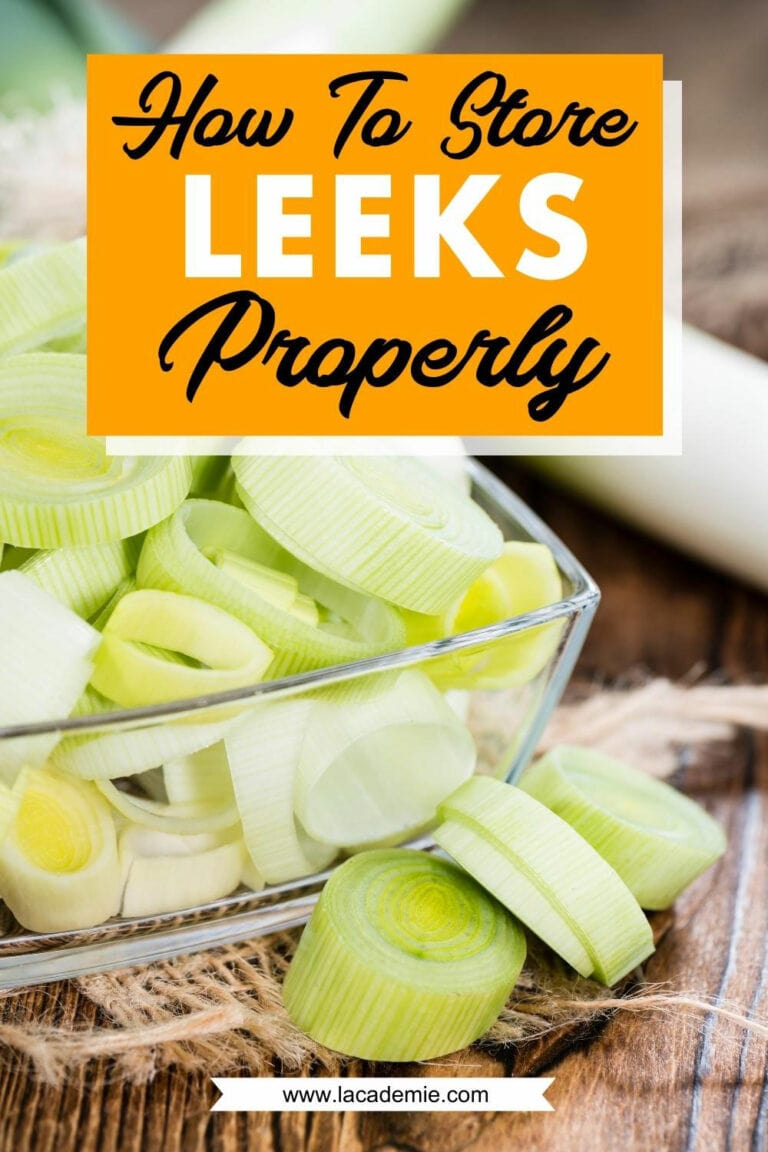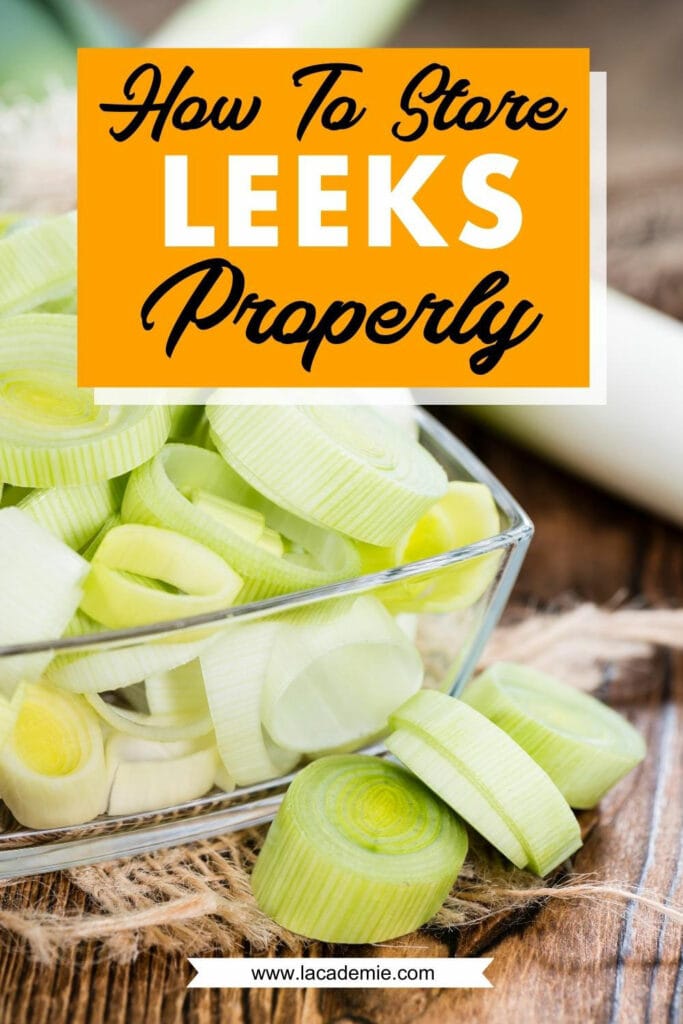 Reference
Healthline, 2019. 10 Health and Nutrition Benefits of Leeks and Wild Ramps.
WebMD, 2020. Health Benefits of Leeks.