You occasionally need some basil to make delicious dishes but running out of it. So, you stop the cooking plan? No, because you have basil substitutes that may be available in your kitchen.
Or if you love the unique taste of basil and usually cook beautiful food with it, I guess you sometimes also wonder which herbs or spices can be used in place of basil.
All of your queries will be met in this post! Here, I will cover the perfect basil alternatives that can bring you pleasant taste dishes as basil does.
Let's Check Out 14 Stunning Basil Alternatives!
You can consider the following 14 spice and herb choices to substitute for fried or fresh basil.
Fried Basil Substitution
Fresh Basil
Italian Seasoning
Thyme
Rosemary
Sage
Fresh Basil Replacement
Spinach
Mint
Oregano
Parsley
Cilantro
Arugula
Celery Leaf
Lemon Balm
Tarragon
Talking About Basil
Basil is a leafy herb with a mild and pungent flavor. It belongs to the mint family. It originates from tropical areas of Africa and Asia. Basil is popularly known as an aromatic food seasoning that helps spice up every single dish calling for it.
In addition, when added to daily meals, basil will provide you with various health benefits. Basil is used as a fork remedy to heal snake bites, rhinitis, and colds (1).
Moreover, the properties of essential oil taken from basil help reduce the effects of aging on the skin (2).
In the basil world, you can find a variety of basil types, commonly including sweet basil, Thai basil, cinnamon basil, lettuce basil, and bush basil.
Each kind of herb can have a slightly different basil taste so that they will be matched well with particular recipes.
For the most proper taste examination, I divide the basil into two forms – dried basil and fresh basil. To be more specific, fresh basil is mildly sweet and peppery with a light anise flavor.
Fresh basil is milder than some other herbs, so you can use large amounts of basil leaves in your dishes without being afraid that the basil taste will overpower your food taste.
The fresh leaves are suitable for various recipes such as pesto, pasta, omelets, pizza, or salads.
Regarding dried basil, it is more peppery but less sweet than the fresh one. However, the fried form generally still keeps the unique taste of basil. You can use dried basil to spice up different recipes like seasoning, chicken, meat, and sauces.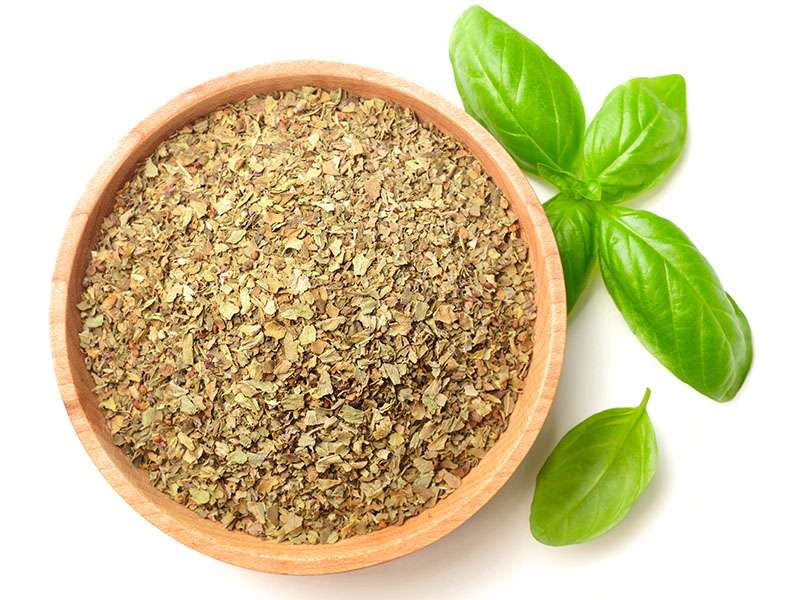 14 Nice Basil Substitutes You Should Try!
There are some basil alternatives that are classified to replace dried and fresh basil forms.
Dried Basil Substitution
You can consider the following herbs or spices to substitute for the fried basil in your recipes.
1. Fresh Basil
Fresh basil is one of the most popular herbs in any garden because growing the basil is an easy task that does not require any high gardening skills.
Fresh basil is the best alternative to the dried one in most dishes because they have the most similar flavor. However, the fresh basil taste is not as strong as that of dried form.
Hence, you need to use a larger amount of fresh leaves in place of the fried basil. To be more specific, you can replace 1.5 teaspoons of fresh basil leaves for one teaspoon of the dried version.
However, you should keep in mind that the basil leaves need to be added to recipes at the end of your cooking to ensure that they are not overcooked, which helps retain their pungency and prevent them from being bitter.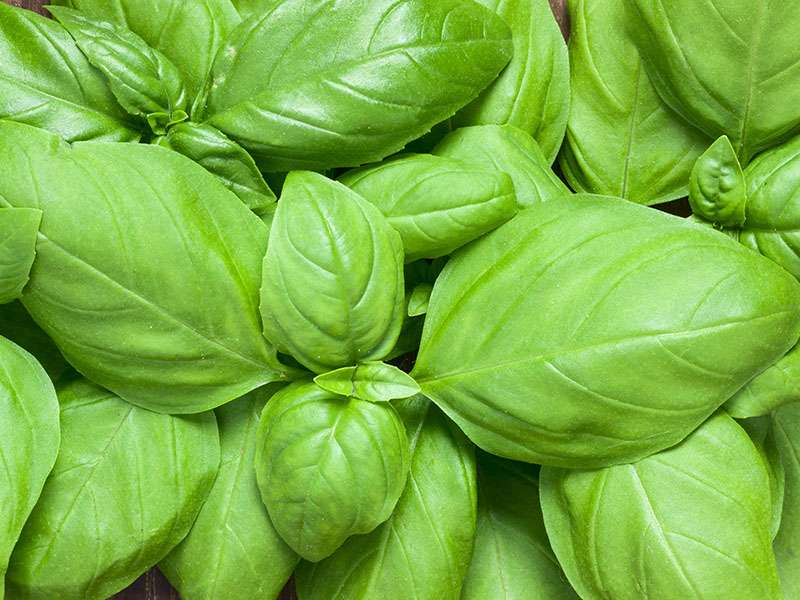 2. Italian Seasoning
Sometimes, you cannot find any dried basil in your kitchen cabinet to put in your pasta sauce. Then, the best basil alternative you should think about is Italian seasoning.
This kind of seasoning consists of some popular herbs and spices, namely basil, thyme, pepper, parsley, rosemary, and oregano.
Its name and ingredient list point out the truth that it is a perfect replacement for basil in Italian cuisine.
However, when you want to add Italian seasoning to your dishes, you should check whether the dishes call for any spice or herb included in this seasoning ingredient list or not.
If yes, you should adjust to put fewer amounts of this spice or herb in the recipes to avoid creating too sharp spice flavor on your food.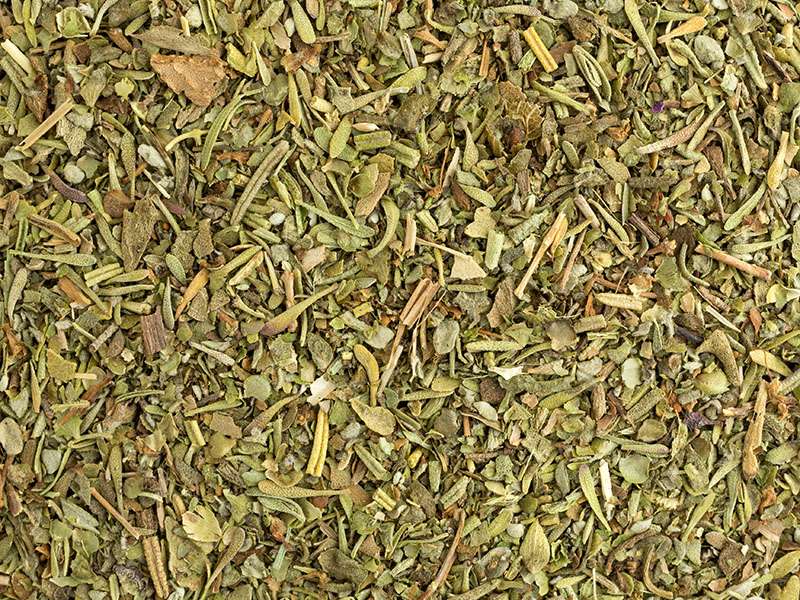 3. Thyme
While the flavor of thyme is warmer than basil, it has a strongly peppery and minty profile, even sharper than basil. Therefore, it is a great replacement for basil in sauces, pasta recipes, and casseroles.
You should carefully measure the amount of thyme you should put in your recipes, or the unique flavor of this herb will spoil the pleasant flavor of your food.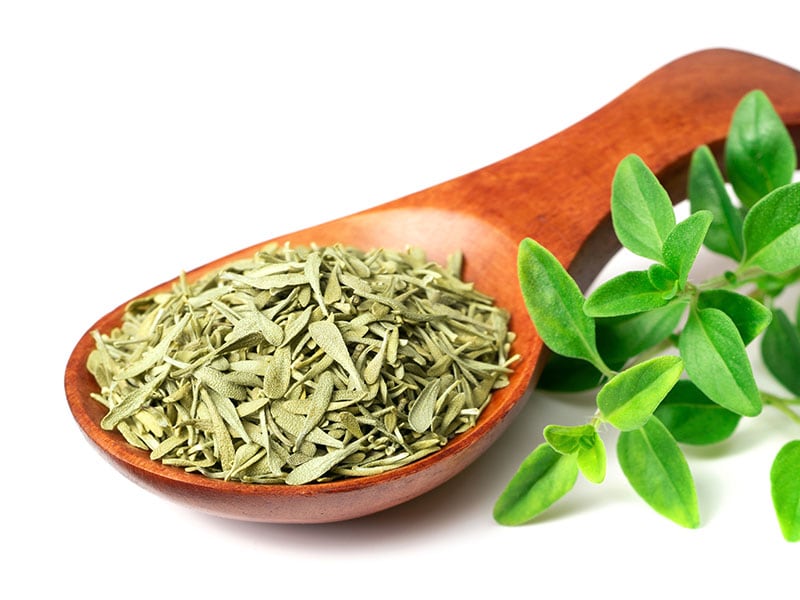 4. Rosemary
Rosemary has a super strong and aromatic flavor. This herb is a perfect choice for the extremely savory taste of dishes. Rosemary is usually used in place of basil in tomato sauce recipes.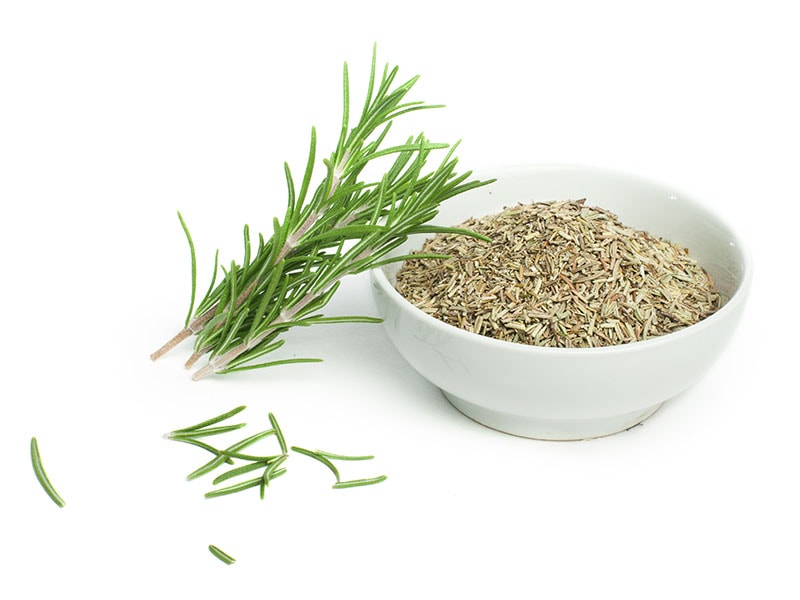 5. Sage
Sage comes with a sharp flavor, much like dried basil. It pairs well with pesto, soups, and stews with the main ingredients of meat or fish.
In addition, you can mix it with garlic, lemon, and tomato as basil substitution to form a typical seasoning in Italian dishes.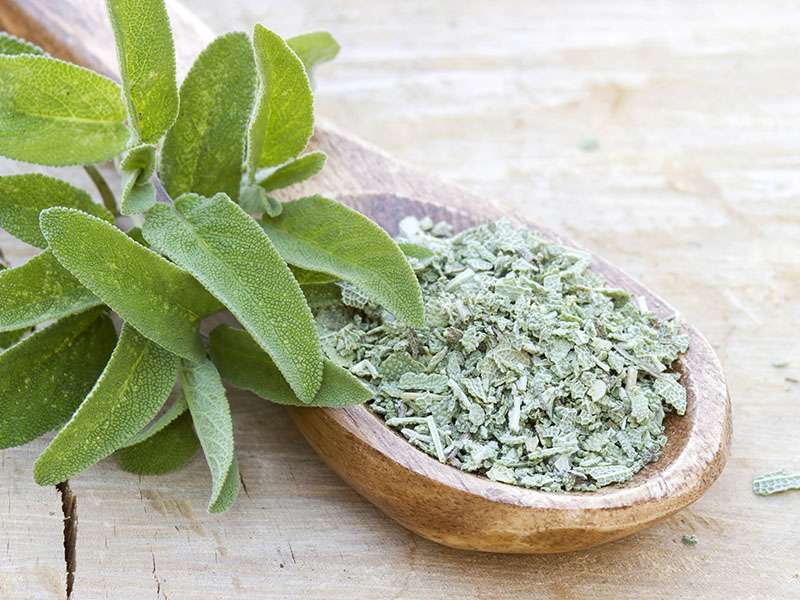 Fresh Basil Alternatives
In terms of fresh basil substitution, I offer you some herbs with a mild taste similar to it for you to choose from.
6. Spinach
Fresh basil leaves are most frequently used to make appetizing pesto. However, when basil leaves are not available for use, fresh spinach can take over the job of basil in the pesto.
If you are wondering what pesto is, I will introduce to you this delicious recipe. Pesto is a rich solution to serve with bland and boring recipes when eaten alone, such as pizza, pasta, sandwiches, or roasted meat.
The spinach flavor is extremely mild so that it can match well with many other herbs in dishes, especially some potent herbs such as mint or cilantro.
In addition, when adding spinach to your recipes, the vegetable taste will not overpower your dishes. This allows you to enjoy the full flavor of food while having fiber intake for a healthy diet.
I know some people, especially children, are not used to the sharp taste of basil leaves. So, using spinach in place of basil to prepare food for them will make them satisfied a lot.
Because spinach has high water content, it can make your dishes' texture smoother and thinner.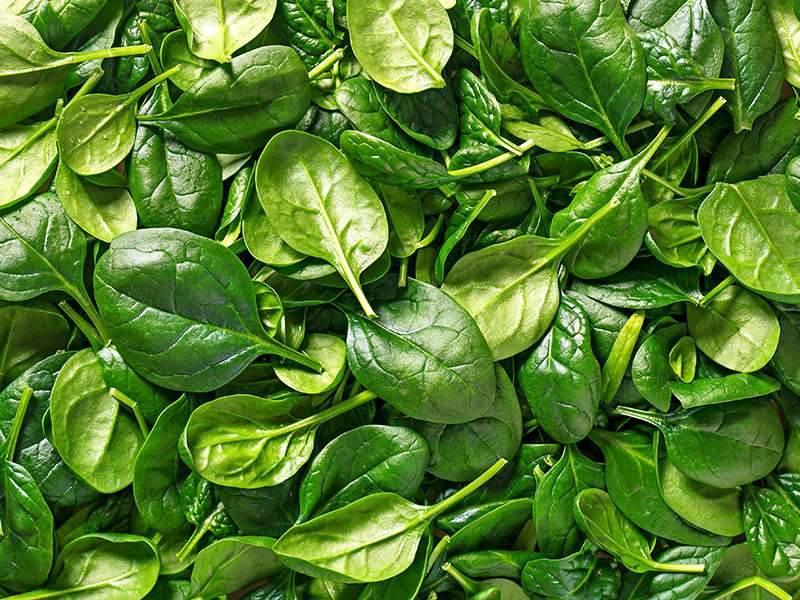 7. Mint
Mint comes from the same family as basil with a minty taste. Peppermint and spearmint are two types of mint in which it is better for you to substitute basil with peppermint.
It is because this kind of mint has the peppery flavor of basil. Mint will be a perfect herb for making dressings or sauces without the need for cooking.
This will help preserve the fully fresh flavor of mint. In addition, it is an excellent alternative to basil in sweet dessert recipes such as cheesecake or ice cream.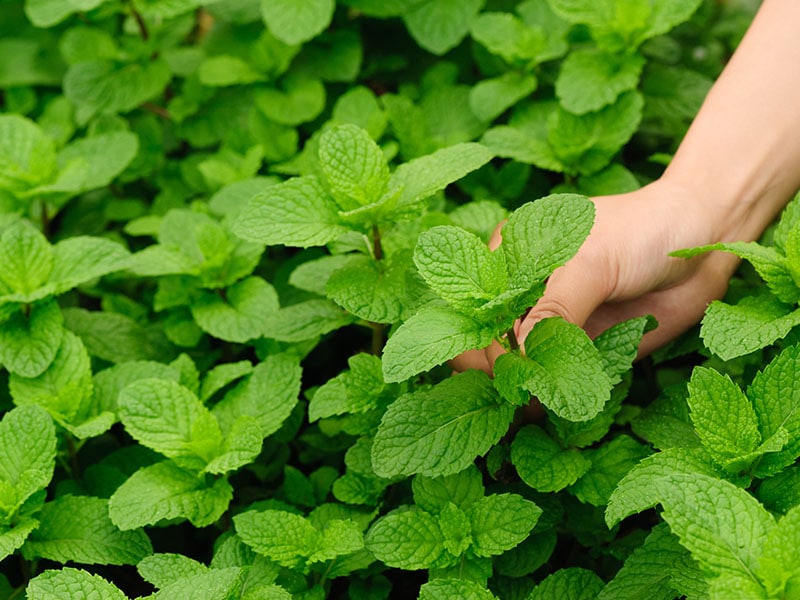 8. Oregano
Oregano is a famous herb of the Mediterranean area. Its flavor is quite similar to that of basil. However, it comes with a stronger floral and peppery taste.
As a basil alternative, oregano works well on casseroles, pasta sauces, and topping bruschetta or pizza. You can use equal amounts of oregano and basil for the substitution.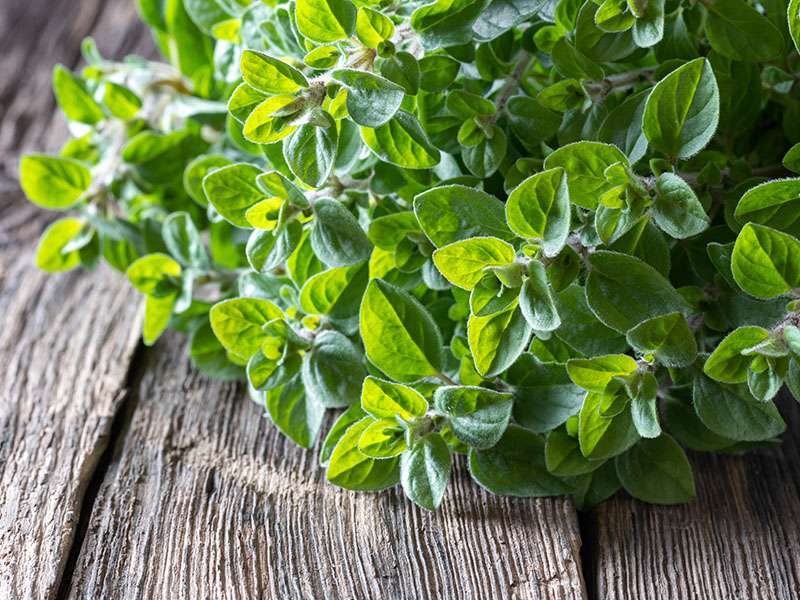 9. Parsley
Parley is a flowering plant having the origin of Mediterranean. Its bright green leaves are commonly used as a culinary herb with both fresh and fried forms. Parley has a mild and bitter flavor.
While its taste is not as strong as basil, parley is an ideal alternative to basil in salads, soups, or sauces. When used as a topping of pizza or pasta, parsley will create an attractive decorating with its green color.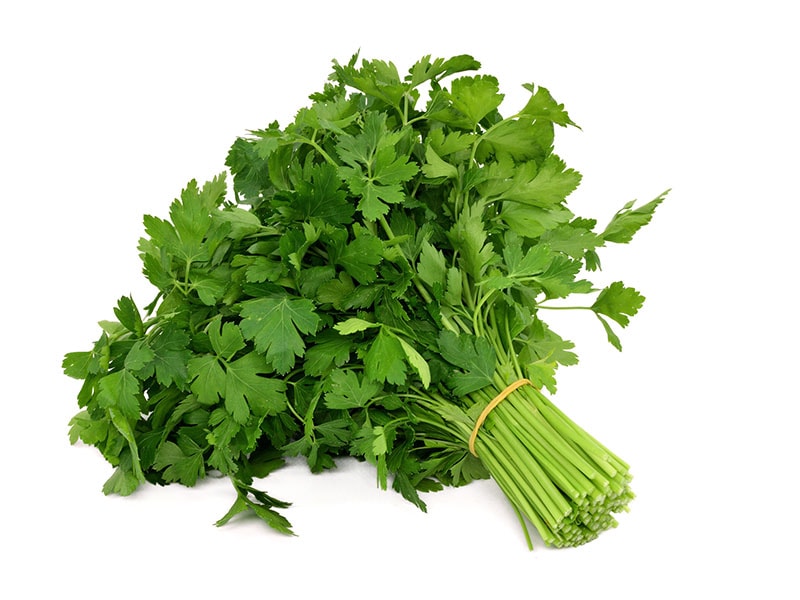 10. Cilantro
The term cilantro is usually mixed up with coriander, but actually, they are completely different. While cilantro refers to the plant's leaves and stem, the coriander is the name of its dried seeds.
In addition, their flavors will obviously point out the difference, so you cannot use them interchangeably in cooking.
Similar to basil, cilantro is minty and peppery. It can substitute for basil in various dishes. All you need is to chop it well and add the chopped cilantro to your recipes to spice them up.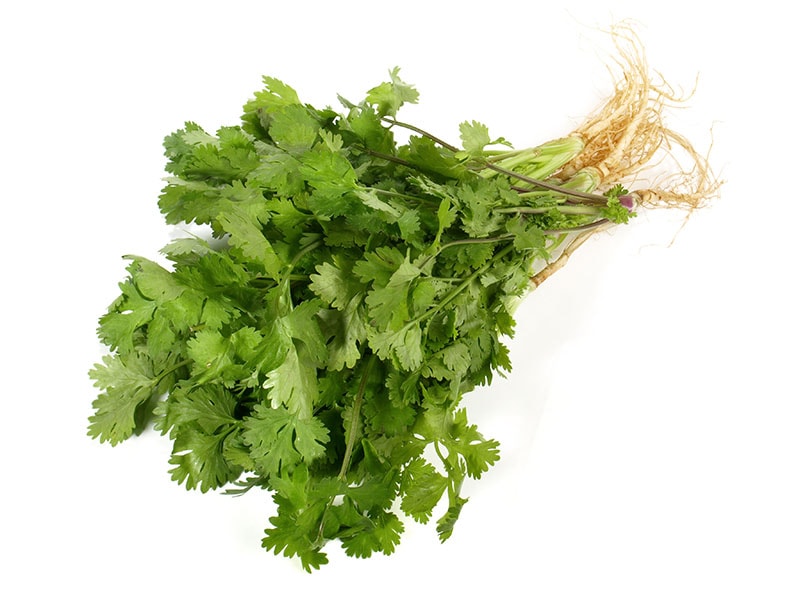 11. Arugula
Arugula is a tender and delicious leafy vegetable. It is commonly used in place of fresh basil because it has a peppery taste similar to basil. When added to your recipes, the arugula can mix well with other ingredients.
In the pesto recipe, you can use the equal measurement of arugula to substitute for basil. It will match greatly with spinach and fresh cilantro in the pesto.
Arugula also goes well with salads because its peppery taste will pair significantly with other salad ingredients such as bright citrus or salty cheese.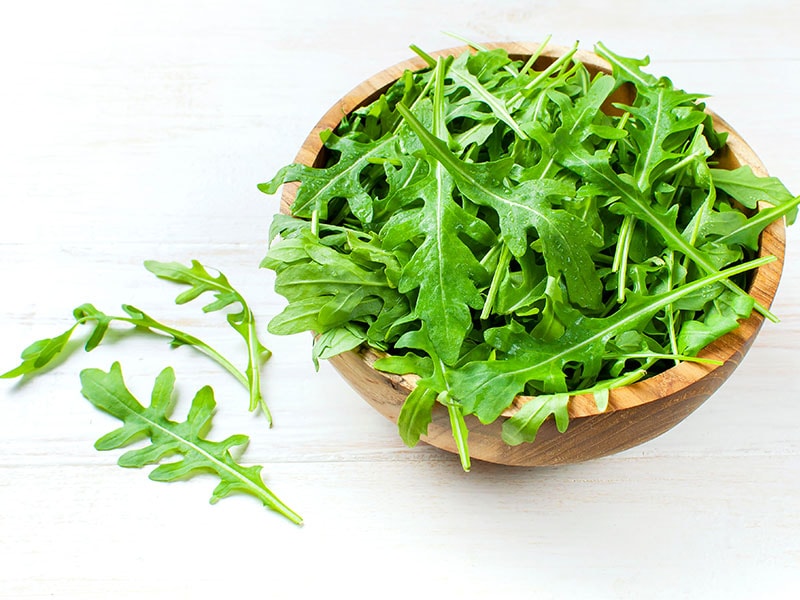 12. Celery Leaf
Although the celery leaf cannot mimic the basil taste, it can help reduce the sharp flavor of basil in sauces, especially pesto, in case you do like the basil. In addition, celery leaves create a green color for your sauces.
When combined with parley, they will form a resemble Italian herb mixture that is perfect for tomato dishes and pizza. For the basil substitution, you can use the same amount of celery.
I know some of you usually dispose of the green leaves of celery when chopping this herb. However, the leaf part is full of flavor. Hence, next time just remember to keep them for the most savory dishes.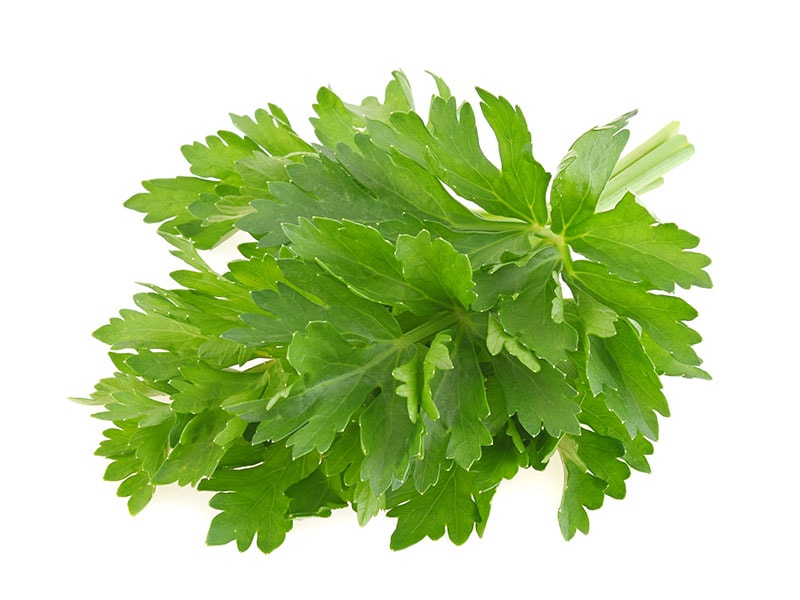 13. Lemon Balm
Lemon balm has a pleasant minty and lemony taste. It is a great substitution of basil in dishes calling for both basil and citrus flavors such as salads, omelets, poultry, and fish stews.
For the perfect replacement, you need to use the same amount of fresh lemon balm to substitute for fresh basil in the recipes.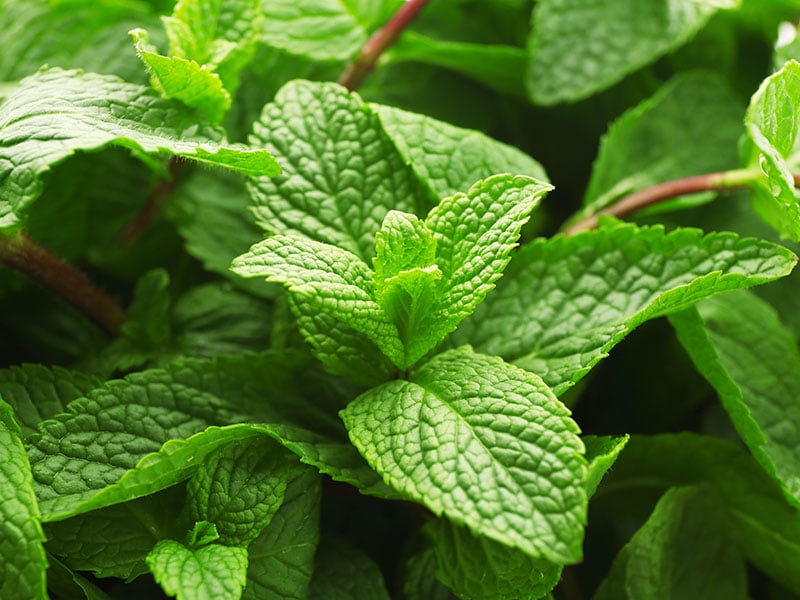 14. Tarragon
Tarragon is a tender herb with a subtle and aromatic flavor. It is a typical cooking ingredient of French cuisine. It is a perfect alternative to dried basil in creamy sauces and fish or chicken recipes.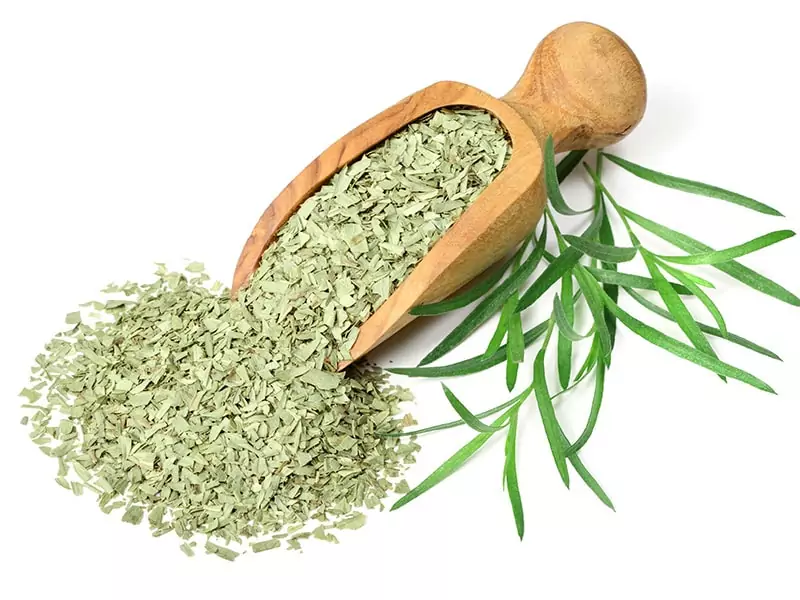 FAQs
I also give you answers to some frequently asked questions related to basil and its substitution.
Just Find The Best Basil Substitutes For Dishes!
I would say that no single spice or herb can match well with all of your recipes. Hence, you should consider whether the flavor of a particular spice or herb can go well with your food taste or not and then choose the most suitable one.
In addition, you should not assume that the basil substitution can bring you the original basil flavor. It is impossible!
Some alternatives on this list can give you flavors that are close or complementary to basil, while some others may lead the dishes to a slightly different taste.
However, it does not mean that you cannot enjoy savory food with basil substitution. Everything also relies on your cooking skills!
If you have any ideas about basil alternatives, please feel free to share them with me and everyone in the comment section below. When finding my post useful, do not hesitate to give me a like or share!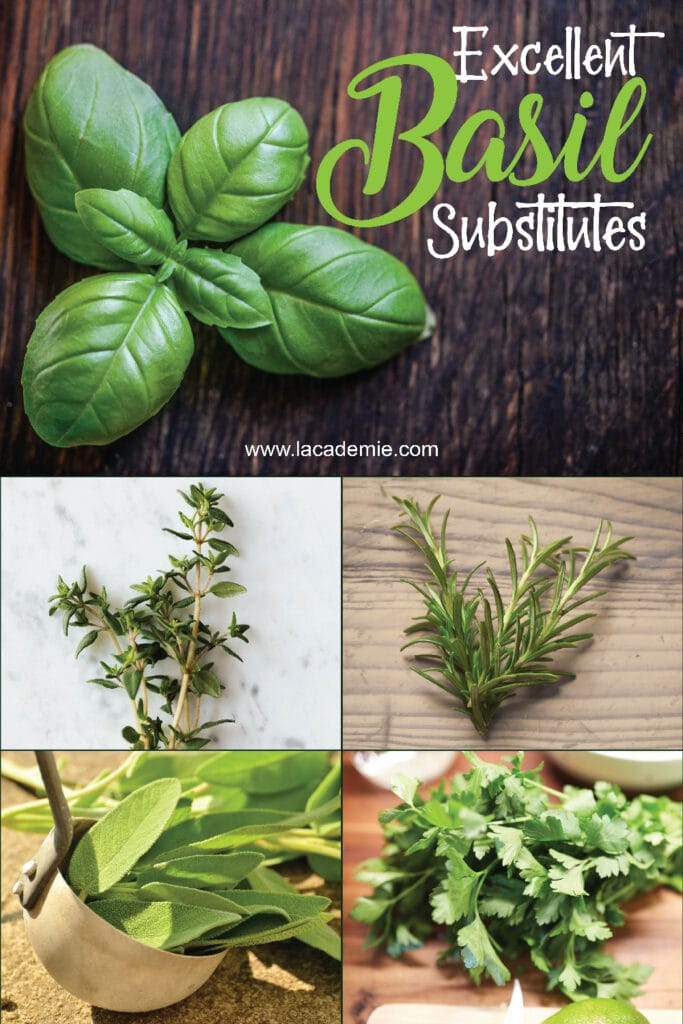 References
1. Li, H., Ge, Y., Luo, Z., Zhou, Y., Zhang, X., Zhang, J., & Fu, Q. (2017, June). Evaluation of the chemical composition, antioxidant and anti-inflammatory activities of distillate and residue fractions of sweet basil essential oil. Journal of food science and technology.
2. A. Rasul, N., 2021. Formulation and in vivo evaluation for anti-aging effects of an emulsion containing basil extract using non- invasive biophysical techniques.