Why is knowing about different types of tarragon no laughing matter? Because there is more to tarragon than meets the eyes. Real tarragon may ruin your food while "fake" tarragon will give it an excellent flavor.
Does that sound conflicting? Scroll down now and I will prove to you that it isn't. A good understanding of tarragon will help you use that herb more wisely, and that is exactly what you're going to find in this post.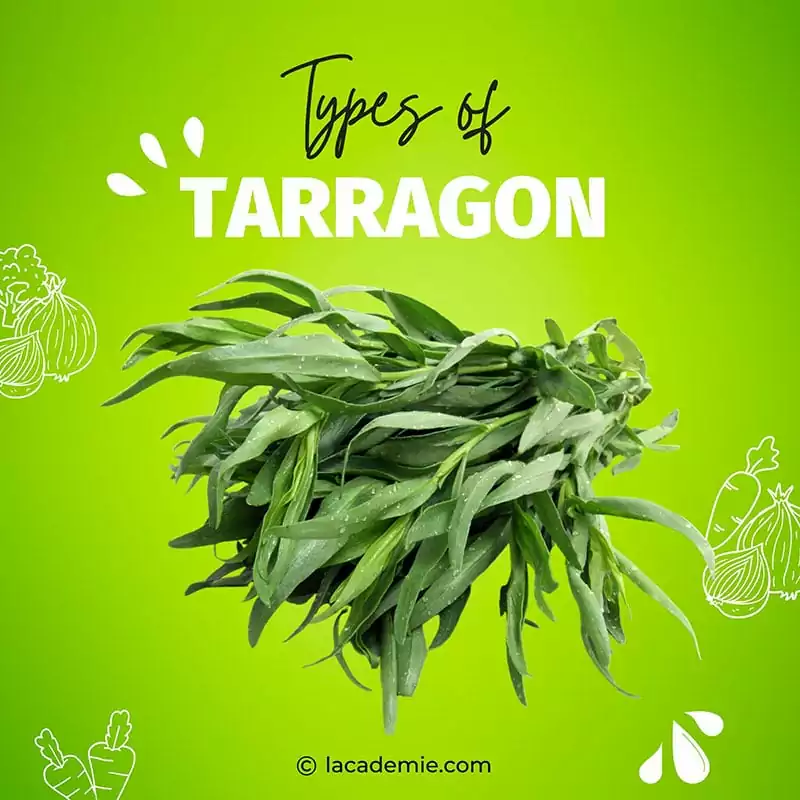 A General Picture Of Tarragon
Nowadays, thanks to tarragon's alluring flavors, it has become a tremendously popular herb, although few people outside Europe knew about it centuries ago. The story of tarragon is a wonderful tale.
The Origin And Life Span Of Tarragon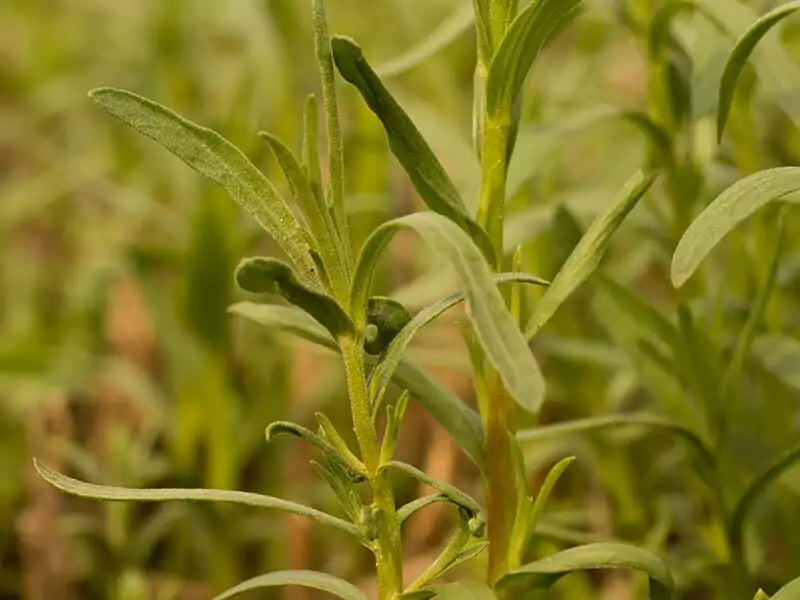 The herb is native to Asia. It came into contact with the Western world when the Mongols attacked Europe in the 13th century and brought tarragon with them. The plant's relatively quick rise to fame (in only a few centuries) is a testament to its excellent qualities.
Tarragon belongs to the sunflower family, along with daisies, dandelions, and marigolds. It is a perennial plant with a life span of 3 to 4 years.
You can harvest from wild tarragon or grow the herb in your garden. The harvest time is from spring to early fall. The stem dies in the winter but when spring comes, the plant will send up new shoots.
The Aromatic Qualities Of Tarragon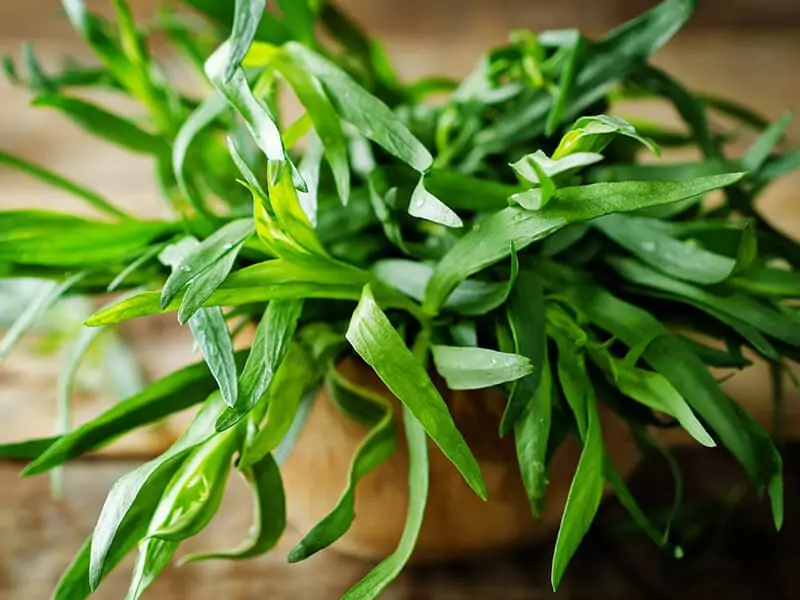 Tarragon is a powerfully fragrant herb. Cooks and housewives/husbands around the world use its strongly-scented leaves in cooking. The French culinary world particularly adores this herb and includes it in numerous recipes.
A different name for the herb is estragon. Both names are derived from an ancient word meaning "dragon". Such an association was due to its twisting, snake-like root system.
Interestingly, "estragon" gives rise to the name of "estragole", the organic compound responsible for the pungent smell of tarragon. Estragole is also a vital part of the scent of many other herbs, such as anise, fennel, and basil.
Therefore, you will notice similarities in the taste of those herbs and tarragon. In general, tarragon has a pungent, licorice-like taste that is the combination of fennel and anise, with a minty and peppery aftertaste.
In some aspects, tarragon is like durian. A large number of people can't stand the pungent smell of the fruit while the rest are madly in love with it. Though tarragon doesn't cause such an extreme response, it has a powerful flavor that can overwhelm your food if you use it too much.
The Three Main Types Of Tarragon That You Need To Know
What I'm going to tell you will upend your notion of "fake" and "real". Three types of tarragon are available but you wouldn't be wrong to say that there are only two. Why?
Characteristics
Fish sauce
Oyster sauce
Origin
Ancient Greece, the Roman Empire, and Ancient China
Guangdong province, China
Main ingredients
Fish and salt
Oyster
Producing process
Fermenting
Simmer until caramelize
Consistency
Thin, watery
Thick, gooey
Color
Reddish, amber
Dark brown, nearly black
Smell
Fishy, strong
Mild, pleasant
Taste
Pungent, salty, fishy, umami
Sweet, savory, umami
Nutritional value

Very rich in sodium
Provide a decent amount of magnesium, potassium, protein, and calcium

Rich in sodium
Cooking utilization

Used in various recipes including soup, broth, stir-fry
Added to marinades
Mixed with other herbs and spices to become a table condiment

A vital part of many stir-fry dishes
Great garnish for vegetables
Used in marinades for meat and fish
Used as a dipping sauce
Russian Tarragon (Artemisia Dracunculoides Pursch)
This variety can be found in Siberia and Central Asia. It also goes by the name Siberian tarragon or, bewilderingly, wild tarragon.
The plant is rather tall and can grow to be 1.5 meters in height. It has large, long, and narrow leaves. The leaves are a little coarse and green in color.
Flavor And Smell
The scent of Russian tarragon is insignificant, even bruised leaves don't release any particular smell. Their flavor is dominated by a sour, bitter taste and nothing else. In cooking, this tarragon loses what little flavor it has rather easily.
Therefore, Russian tarragon doesn't score much on culinary merit. Gourmets detest its blandness with vehemence. Some even go as far as to call it "fake tarragon".
Usage
Despites its limitations, this tarragon does a decent job of flavoring vinegar, salad dressings, and drinks. It is an ingredient for tarkhuna (or tarkhun), a Georgian well-known fizzy soft drink that is widely popular in post-Soviet nations. "Tarkhun" is the Russian word for "tarragon".
Though having vastly different flavors, Russian tarragon and French tarragon look very much alike. Therefore, people tend to buy the bitter tarragon from Siberia by mistake while looking for the premier French one.
Cultivation
Adaptive to its harsh climate, Russian tarragon is hardy and easy to grow though its poor value provides little incentive to do so. It has been brought to other parts of Europe as well as North America. The plant can be grown from seeds, stem cuttings, or root divisions.
French Tarragon (Artemisia Dracunculus)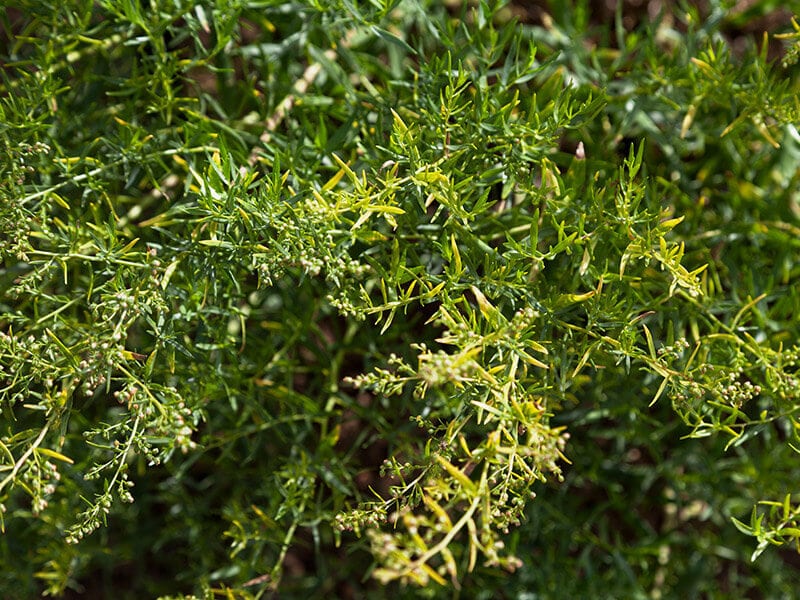 French tarragon wasn't French at first. People believe it came from Western Asia or southern Russia. When the children of Genghis Khan brought terror to Europe in the 13th century, they also carried this herb with them.
It made its way to Italy, then to France, and flourished there. Now, France is the dominant producer of tarragon, outshining even Western Asian countries.
Flavor And Smell
French tarragon is rather short, ranging from 0.6 to 1 meter in height (1). Their leaves appear to be largely the same as those of Russian tarragon. But pay attention and you will see they are a little smoother and darker in color.
However, the only reliable way to differentiate between the two is to smell them. French tarragon has a very strong, floral scent. Their crushed leaves give out an almost pungent smell that the Russian type is incapable of creating.
You can also nip a piece of tarragon. The French variety has a powerful taste of licorice and anise. That's why tarragon is a fantastic alternative for star anise. In some cases, it's also the perfect stand-in for fennel seeds. This is also the factor that makes the herb cut out for flavoring many dishes.
French tarragon is also better than its Siberian cousin at keeping the flavor. It can retain aromatic qualities when exposed to heat for a short time. The dried form of tarragon is even more durable.
Usage
If any recipe contains tarragon as an ingredient, the chances are that it refers to French tarragon. Because of its wonderful aroma and flavor, people use the herb to flavor a wide variety of dishes. Some notable examples are salads, stews, soups, roasted foods, and desserts.
The use of French tarragon is so widespread that the generic term "tarragon" almost always means the French variety. The French rank it as one of their fine herbs (fines herbes) and use it extensively.
Cultivation
But the plant has a catch: it is picky and temperature-sensitive. This temperate plant needs mild spring, warm and dry summer, and cold winter.
Heat and high humidity are the enemies of French tarragon so hot regions are a no-no. But the plant also needs low temperature, ideally close to freezing, to stay dormant. People have difficulties growing the herb successfully outside Europe, such as in America.
French tarragon has tiny, infertile flowers that rarely produce seeds. Therefore, it can only be grown from stems or roots. If somebody wants to sell you some French tarragon seeds, they are scammers.
Your plants keep dying? Discover how to grow French tarragon successfully here.
Mexican Tarragon (Tagetes Lucida)
Spanish tarragon, Mexican tarragon, winter tarragon, etc. This plant goes by many names, but do you want to know the crazy part? It isn't true tarragon in the strictest sense.
Mexican tarragon is related more closely to marigolds than to its Russian and French relatives. But this Mexican imitator tastes as good as French tarragon. While the Russian variety.is 100% tarragon, everybody sees clearly that it is inferior to the Mexican "marigold".
Flavor And Smell
This type of tarragon can grow to about 0.6 to 1 meter tall. Its leaves bear a strong resemblance to those of Russian and French tarragon but they are a little wider. Still, it is difficult to tell the three apart just from the leaves.
But the whole plant is easier to distinguish. The width of the Mexican tarragon plant is much bigger, giving it a more bush-like appearance in comparison to the tall shape of the other two. The herb's bright marigold-like flowers are another tell-tale difference.
Mexican tarragon has an equally passionate smell and taste as French tarragon. That's why many people substitute the former for the fussy latter. Besides, heat has a less pronounced effect on the flavor of Mexican tarragon, making the herb quite heat-resistant.
Usage
Central America, or Guatatemalay to be more precise, is home to the plant. The original inhabitants, the Aztecs, used it a lot in cooking, medicine, and rituals(2). When the Old World colonists came, they followed suit but perhaps minus the ritual/ sacrifice thing.
Mexican tarragon can be used in many recipes just like the French type. But the Mexican variety isn't as popular as the European one. One reason is that it is relatively new and consequently doesn't have a place in as many famous recipes.
Cultivation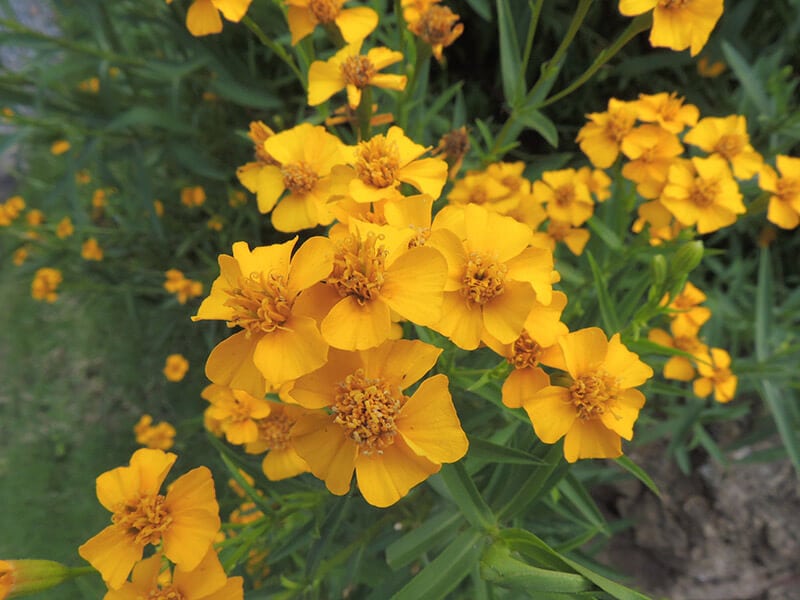 Growing the plant is a piece of cake and doesn't require extensive care. Besides the leaves, you can decorate your garden with its beautiful flowers as well. But Mexican tarragon needs a lot of sunlight and humidity, which makes it unsuitable for temperate Europe.
While preferring a hot climate, Mexican tarragon is good at resisting frost. Its brilliant gold flowers can produce seeds conducive to growing new plants. Cuttings are good for propagation as well.
To Dry Or Not To Dry Tarragon?
Like most herbs, tarragon comes in two forms: fresh and dried. Needless to say, no one bothers to dry Russian tarragon.
The Differences Between Fresh And Dry Tarragon
The table below will give you a general idea of how fresh tarragon is different from dried tarragon. By checking out the differences between these two forms, you'll know what you should opt for when cooking.
| Characteristics | Fresh tarragon | Dried tarragon |
| --- | --- | --- |
| Aroma and flavor | Weaker but more diverse | Stronger but less delicate |
| Durability | Low | High |
| When to use | At the end of the cooking process or after cooking | At the beginning or middle of the cooking process |
| Shelf life | 1 to 3 years | 14 days at most |
Dried tarragon has a more potent and concentrated taste than the fresh stuff. But tender tarragon possesses more diverse and delicate nuances of flavors, making the herb what it is. The conventional wisdom is to opt for fresh tarragon whenever possible.
But you have to handle the fresh variety in the right way. If cooked for too long, the aromatic oil in fresh tarragon will break down into bitter, acrid substances. To avoid giving your food such a nasty taste, you should add fresh tarragon only at the end of cooking time.
By contrast, dried tarragon is sturdier and can withstand heat for a long period. You can freely use it at the beginning or middle of the preparation process.
In addition to that, dried tarragon is shelf-stable for a very long time, between 1 and 3 years. Refrigerated fresh tarragon will lose its flavor after 14 days, tops. If you want a reliable supply of tarragon, the dried form performs better.
Let's learn 4 easy ways you can dry herbs, including tarragon, at home.
Can I Use Them Interchangeably?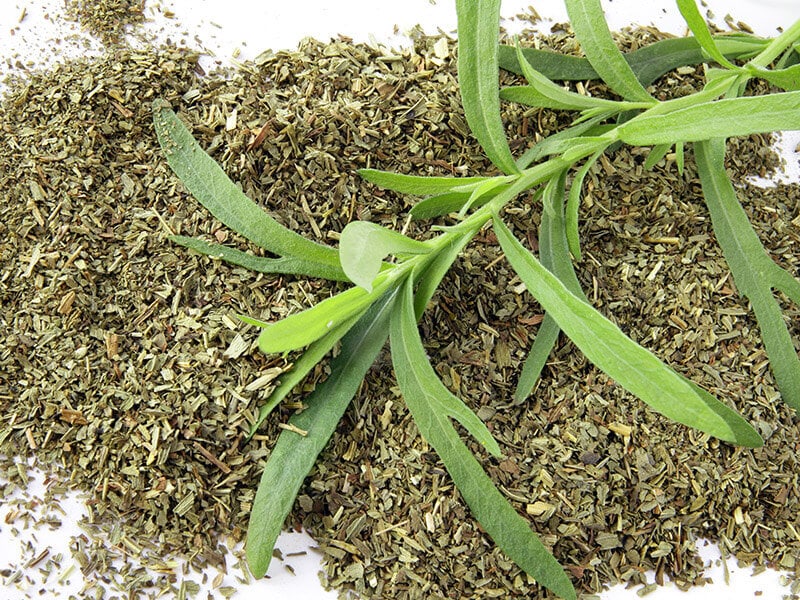 The answer is yes. Despite having many differences, the two varieties still have the same flavor-giving essential oil. Therefore, their culinary properties have a lot in common.
Fresh tarragon is preferable but you will be pressed to use the hydrated variety sometimes. When you need to switch between them, remember this 1:3 ratio. It means a spoonful of dried tarragon is equal in flavor to 3 spoonfuls of fresh tarragon.
You can also change dried tarragon back to its moisturized form to reclaim some freshness. The process involves soaking some dried tarragon in warm water and citrus peel (optional) for about 10 minutes. The activated herb has to be used right away.
Try These Creative Ways Of Using Tarragon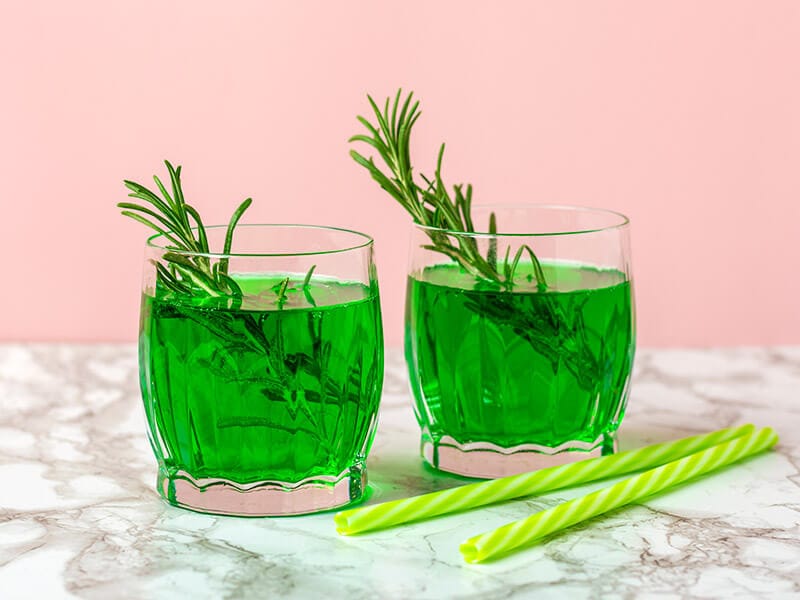 There are many ways to use tarragon for culinary purposes. The first thing you need to remember is that only the French and Mexican varieties are fit for cooking. The Russian type is limited to flavoring drinks and liquid stuff.
Garnishings
The most common use of fresh tarragon is to garnish your food. Just before serving your dish, sprinkle some sprigs or leaves over the surface. The aromatic essence inside them will impart a pleasant herbal note to your dish.
Making Sauces And Salads
Another way is to mix tarragon with other ingredients to make salad dressings or creamy sauces. Such mixtures usually have butter, sour cream, creme fraiche, other herbs, etc. Both fresh and dehydrated forms are acceptable.
One use of the sauces is to act as a relish on your finished dishes. Meanwhile, many recipes call for coating meat, fish, vegetables, or other ingredients, with tarragon-based sauces, then cooking for a short time. Take care not to overheat your fresh tarragon (if any).
Extracting Juice
Sometimes, you need juice rather than whole sprigs. Making tarragon-flavored desserts or drinks is such an example. Those recipes require you to extract the fragrant oil by crushing tarragon leaves to mix with other ingredients.
Or you can drench tarragon leaves in liquids like vinegar or pickling liquid. The essential oil will be eventually infused with the liquids, giving them a pleasant aroma. You can then use them to prepare foods later.
You can see this video to know more:
9 Convenient Alternatives To Tarragon Right In Your Kitchen
When tarragon of any type is few and far between, check out the following ideal alternatives for tarragon to maintain the flavor in your food.
Anise (Aniseed)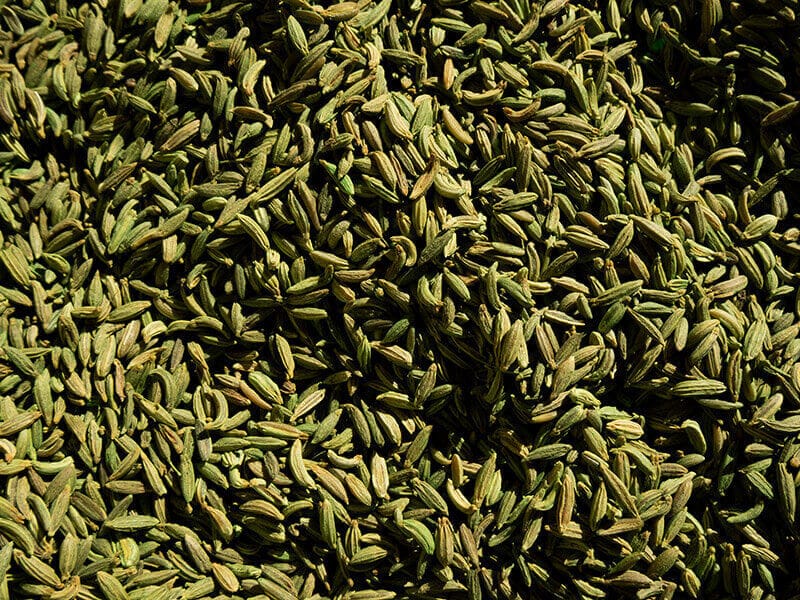 Both anise leaves and seeds can be used to flavor foods. They have an overwhelming, spicy licorice-like taste that triggers a love-it-or-hate-it emotion.
Anise is very powerful so don't add it too hastily to your dish. To replace a tablespoon of fresh tarragon, start with a one-sixteenth teaspoon of anise first.
Basil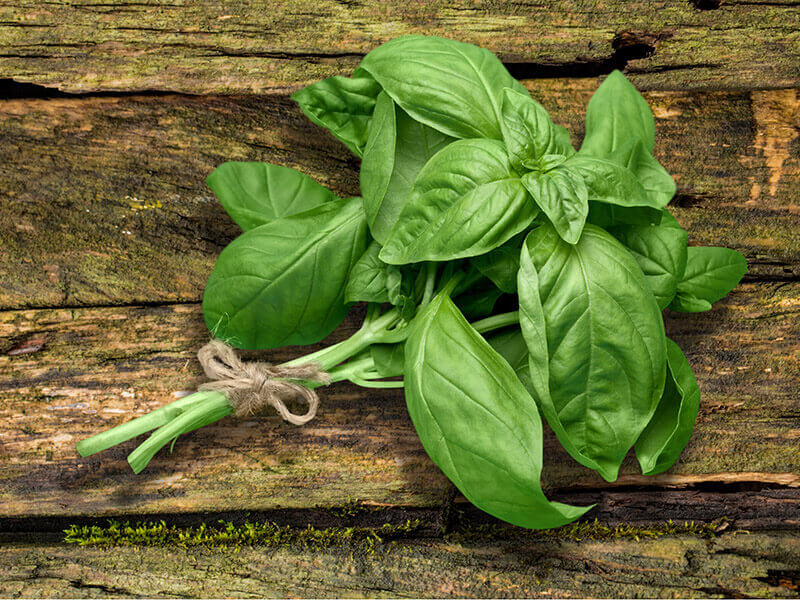 The name says a lot about the quality of this amazing herb: "basil" comes from a Greek word meaning "king". When you try out the taste of basil, you will experience a grassy and floral flavor. But the herb is weaker than tarragon, so replace your tarragon with twice as much as basil.
Chervil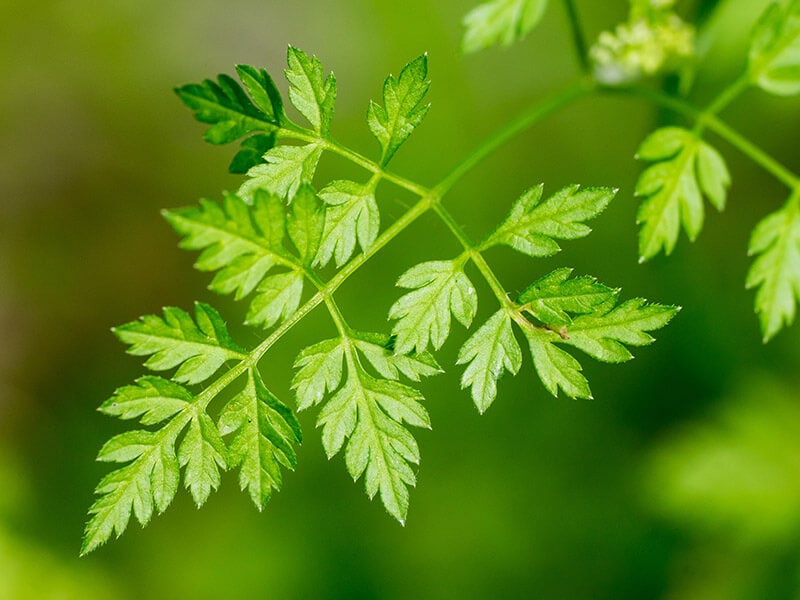 With a sweet and mild taste, chervil is a great herb to add to salads and high-protein foods. It has a richer history than tarragon: chervil oil is similar to the precious myrrh that Jesus Christ received after his birth.
Chervil is milder than tarragon so you need to use a larger amount of chervil for substitution. Start at the ratio 1:1, taste and adjust as you see fit.
Dill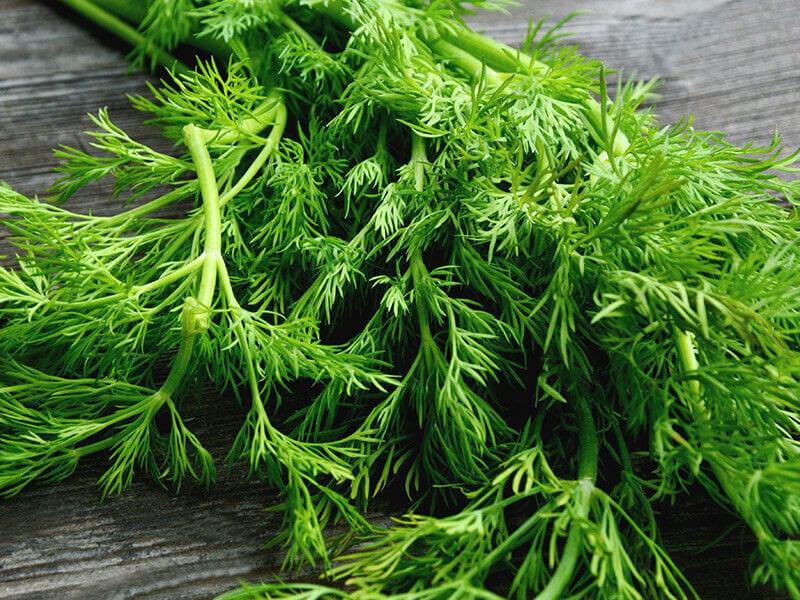 This herb has an almost identical flavor to tarragon. The only difference is the lack of licorice scent, which can be actually advantageous if you don't like the aroma of that sweet herb. Dill is as strong as tarragon so feel free to replace the latter with an equal quantity of the former.
Should you don't know whether to pick between dill weed and dill seeds, I'd say that dill weed is a better option as a tarragon substitute.
Fennel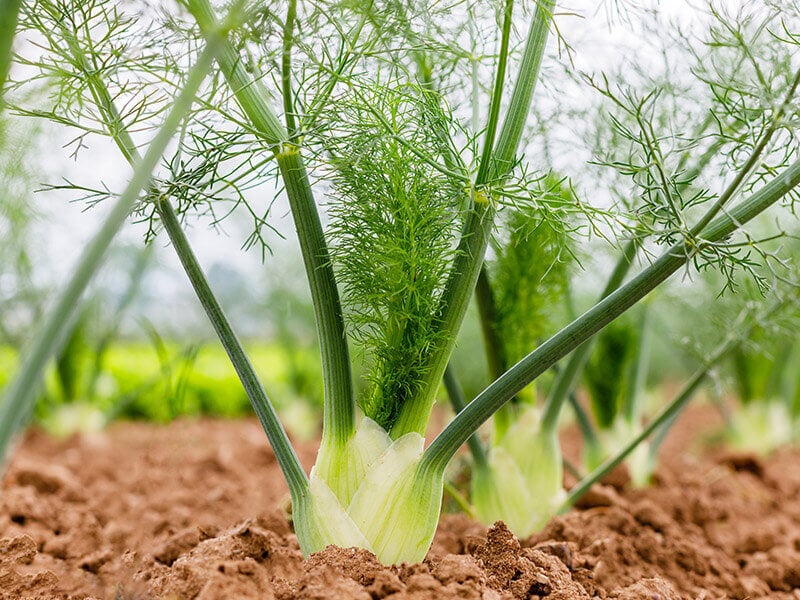 Due to the presence of estragole, fennel has the same flavor as tarragon. So this herb is a great substitution that you can easily find.
Fresh fennel can be replaced with fresh tarragon by the 1:1 ratio. But beware that a spoonful of dried fennel seeds is as strong as 8 spoonfuls of tarragon.
Marjoram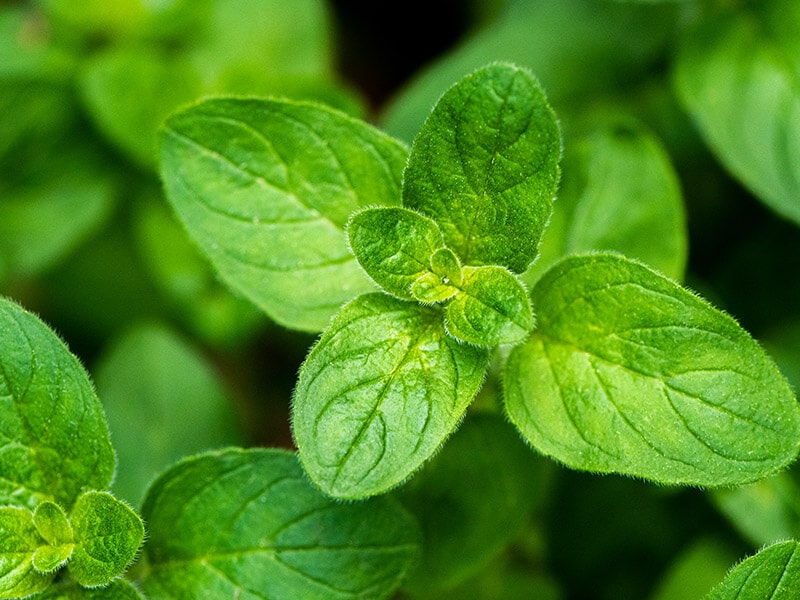 To tell the truth, this isn't exactly a substitution for tarragon. Marjoram has an earthly and woody flavor, not something you expect in tarragon. But if you need a potent spice to enrich the taste of your food, marjoram is your guy. Use it in cooking with the same amount as tarragon.
Oregano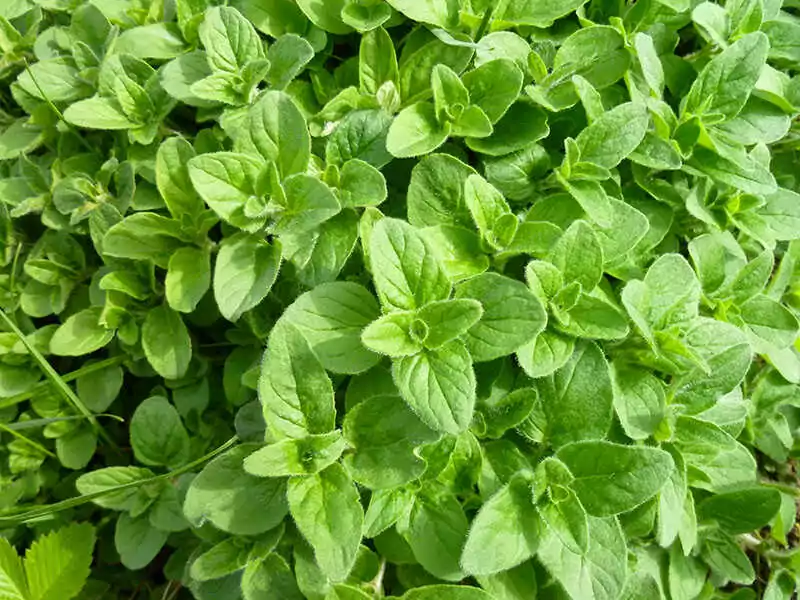 Contrary to many herbs, oregano retains its distinct flavor in both fresh and dried forms. The strong and spicy passion of this herb will be a welcoming addition to your meals. To substitute for tarragon, use the same quantity of either fresh or hydrated oregano.
Rosemary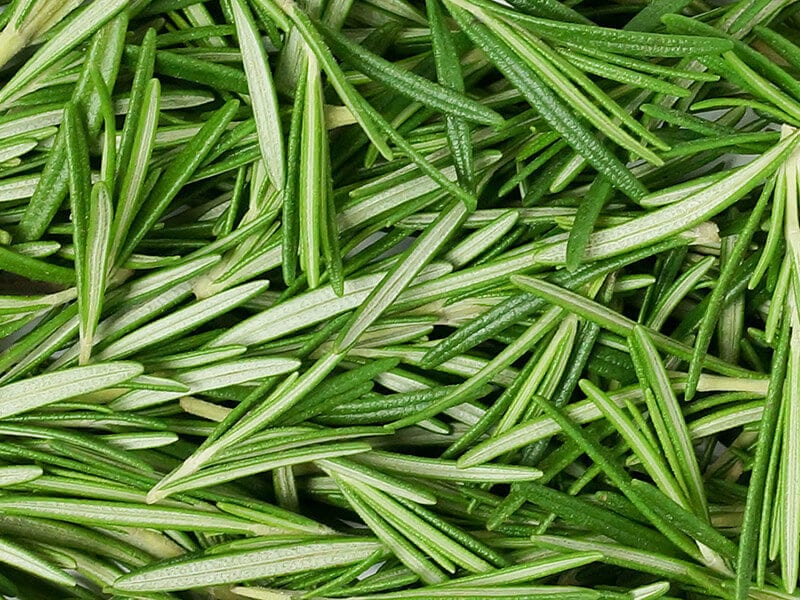 It may be difficult to detect the similarities in taste between rosemary and tarragon. But trust me, the minty, woody, sage-like taste of rosemary will work wonders for your dishes when tarragon isn't around. A teaspoon of rosemary is enough to replace a teaspoon of tarragon.
Parsley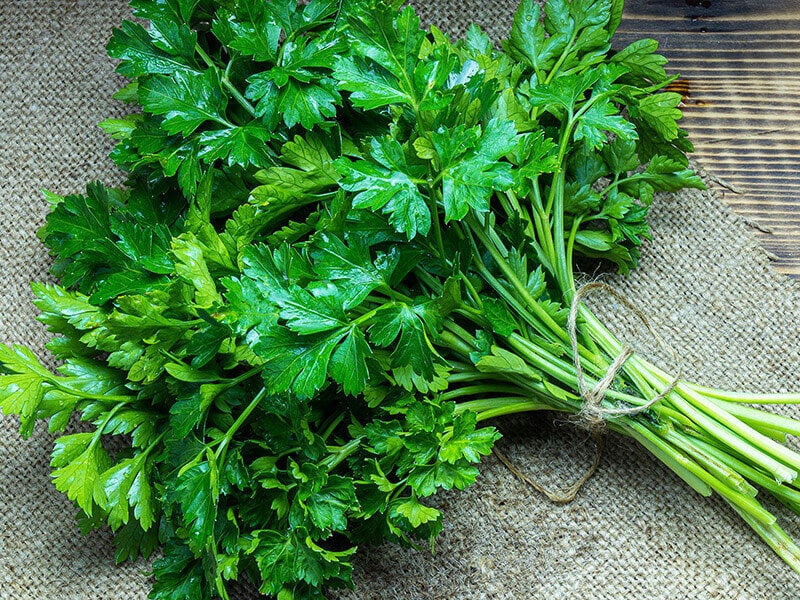 Parsley is recognized by the French as one of their fines herbes. Plus an aromatic touch of pepperiness and grassiness, this herb has sufficient credentials to stand for tarragon in your recipes. An exchange ratio of 1:1 will work well for both plants though more parsley is better.
Often mistaken for cilantro, parsley actually has a very different flavor from this herb. Therefore, it's essential that you can tell parsley apart from cilantro. Otherwise, your recipe might end up with a flavor you don't fancy.
FAQs
Still have questions about tarragon? That is natural because you are learning about a big subject. But don't worry and keep on reading to find the answers to your problem.
Time Changes But Tarragon Endures
For centuries, tarragon has been the best friend of many chefs around the world. I hope this post will help you familiarize yourself with the categorization of this fantastic herb.
When you go shopping for tarragon, make sure that you always buy the premier French or Mexican varieties. If you find it difficult to buy good herbs, let's get your green fingers to work. Then again, be careful not to fall for Russian tarragon seeds or cuttings.
It would be wonderful if you could share this post with your friends. Wouldn't they love you more for helping them enlarge their culinary knowledge? Likewise, I would appreciate it more if you could leave a comment or share your opinion. Many thanks!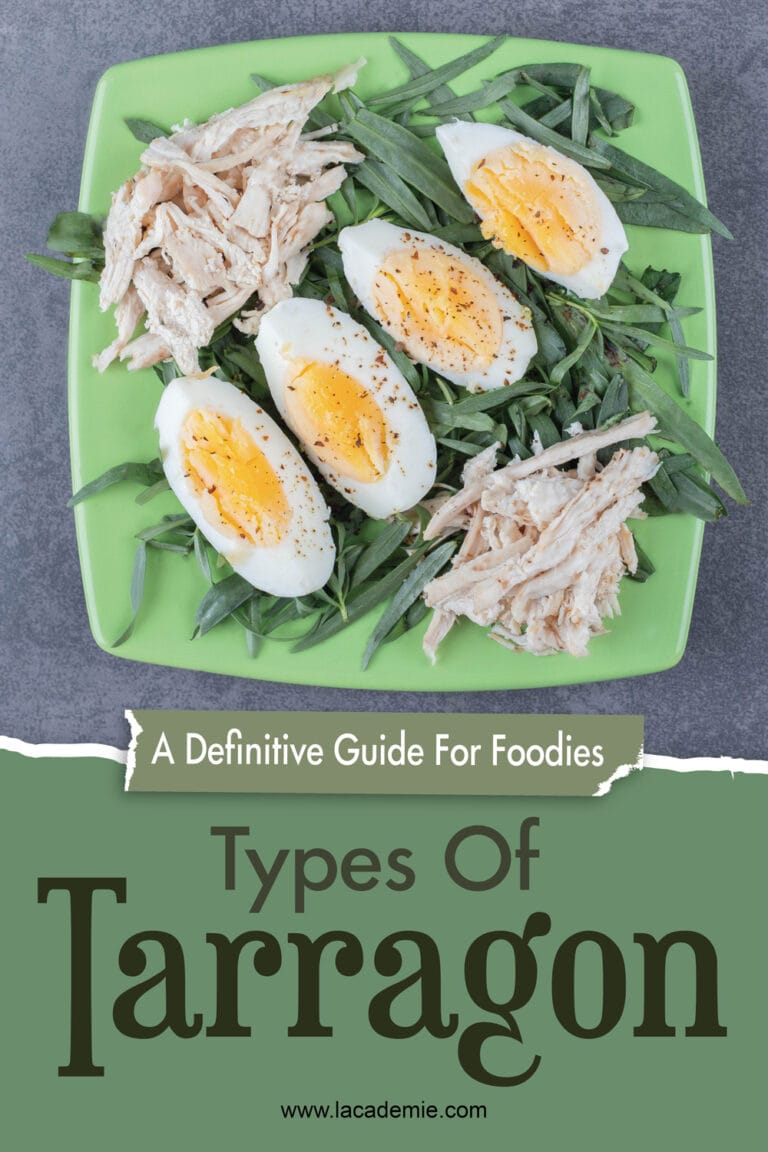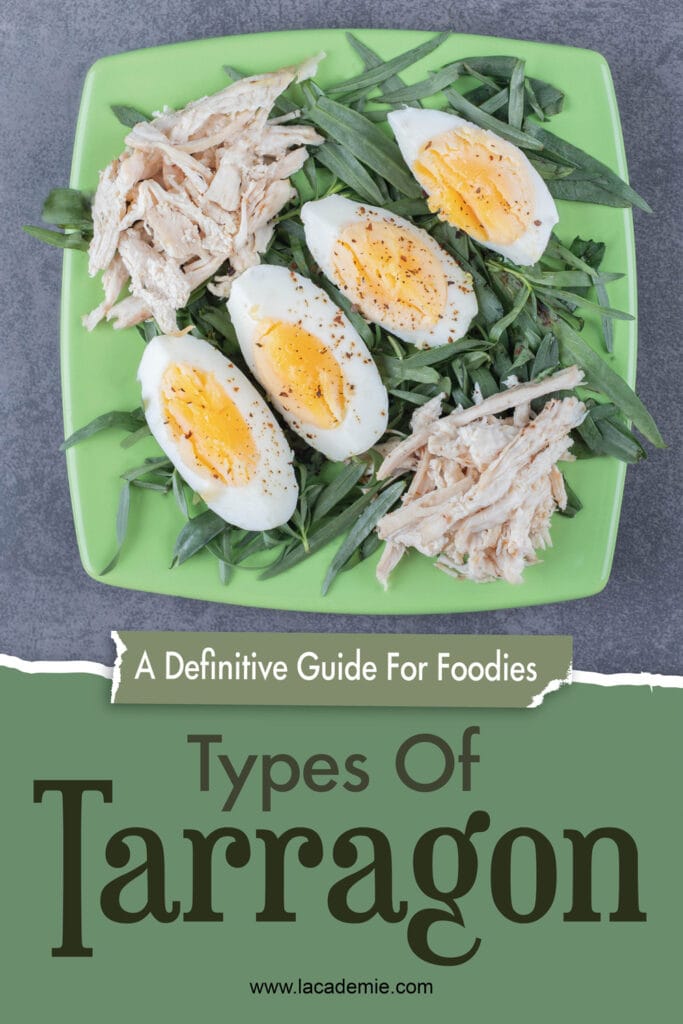 Reference
Web.extension.illinois.edu. 2022. French Tarragon | Herb Gardening | U of I Extension.
UIC Heritage Garden. 2022. Mexican Tarragon (Tagetes lucida) — UIC Heritage Garden.