What does tarragon taste like? That is a question you should ask before using this herb. It could greatly improve the flavor of your dishes, but that won't happen if you don't know the correct way to use it.
The taste of tarragon depends on many factors. It is difficult to know them all but I will clear that obstacle with this post. I promise it will only take you a short time to find out what tarragon tastes like!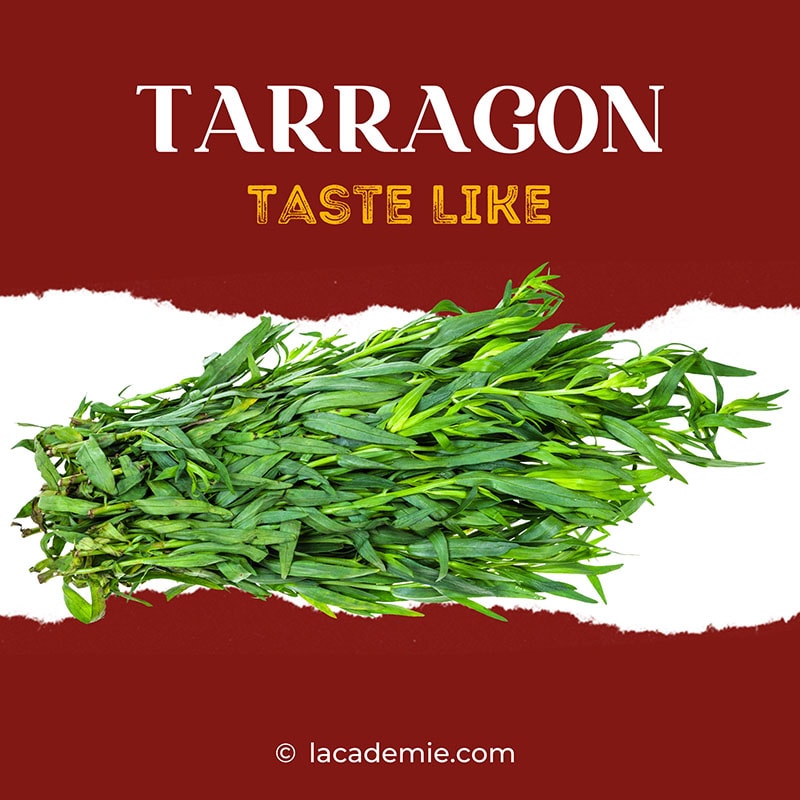 General Taste Of Tarragon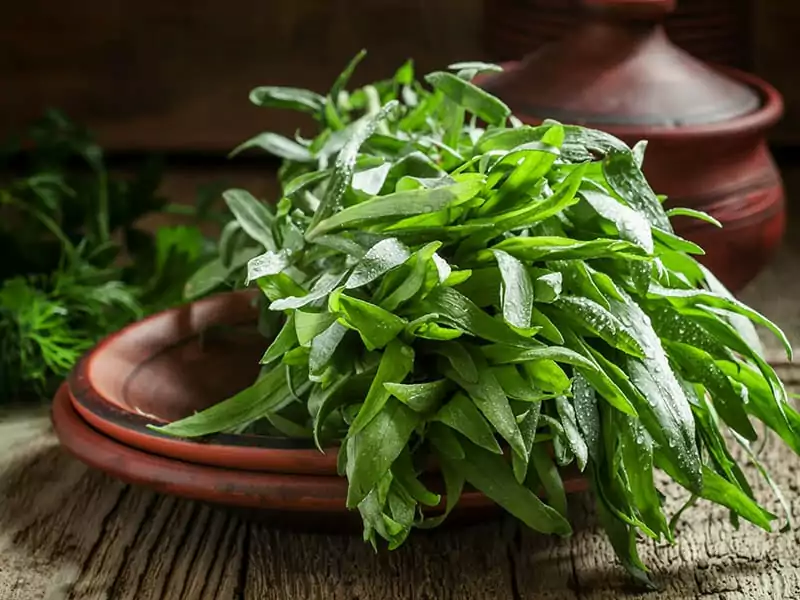 Ask any chef what their favorite herbs are, and tarragon is certainly on the list. It is widely used in many cultures. In fact, this herb represents one of many reasons why authentic French cuisine is so renowned.
Tarragon is floral and has a tremendously sweet and bitter taste. To best describe the properties of tarragon, I will compare it with other herbs and spices. At the first smell, tarragon has a pleasant fragrance of mint and vanilla.
However, one bite will reveal its sweet but peppery qualities. Tarragon tastes like licorice with a faint resemblance to fennel and anise though it is much more intense. If you happen to eat raw tarragon in a liberal amount, it can bring a tear to your eyes.
There are various types of tarragon, each with a slightly different flavor. Even the fresh and dried varieties of the same type display certain dissimilar degrees of intensity. Dried tarragon always has a sharper scent than fresh one.
What Is Tarragon?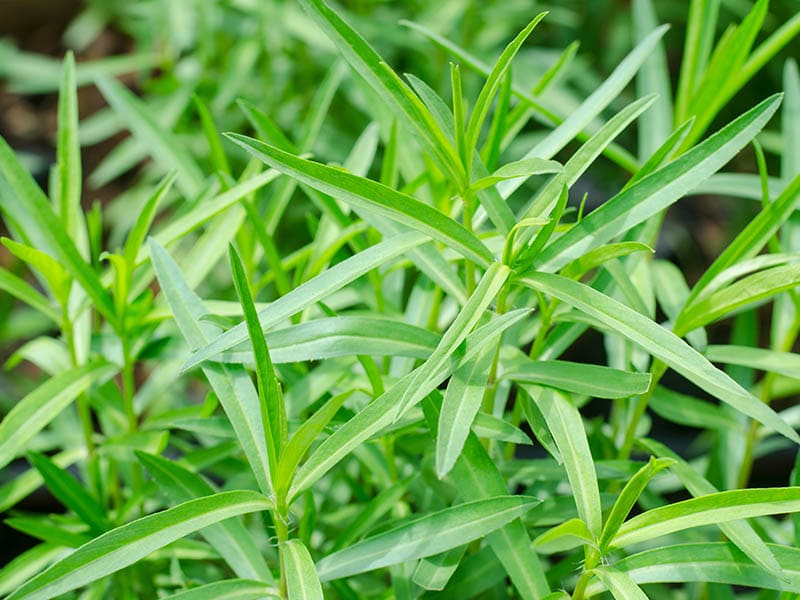 Tarragon is a herb widely used in cooking. Its aromatic leaves are long, green, and have a papery and rather coarse texture. Tarragon is great in both fresh and dried forms for a variety of dishes.
The pronounced flavor of tarragon is caused by the presence of estragole. It is a compound that gives other herbs, such as fennel and anise, their floral taste. Interestingly, estragole is derived from estragon, the French name of tarragon (1).
Tarragon is native to Europe, Asia, and North America. Do you notice anything in common between tarragon and a daisy, dandelion, marigold, or chrysanthemum? You will be surprised to know that they belong to the same family of plants: the sunflower family.
Tarragon can be picked up in the wild or easily cultivated in your garden. Its harvest falls between late spring and early summer. A tarragon plant can last for 3 years.
In the Middle Age, people looked at tarragon's snakelike root system and thought the similarity made the plant a remedy for snakebite. How wrong they were. But tarragon does possess impressive medical properties and can relieve certain health problems (2).
Learn how to easily grow tarragon in your own garden.
Three Types Of Tarragon
There are three tarragon types, although the third one isn't always recognized as such. Tarragon is classified according to where they come from.
Russian Tarragon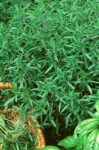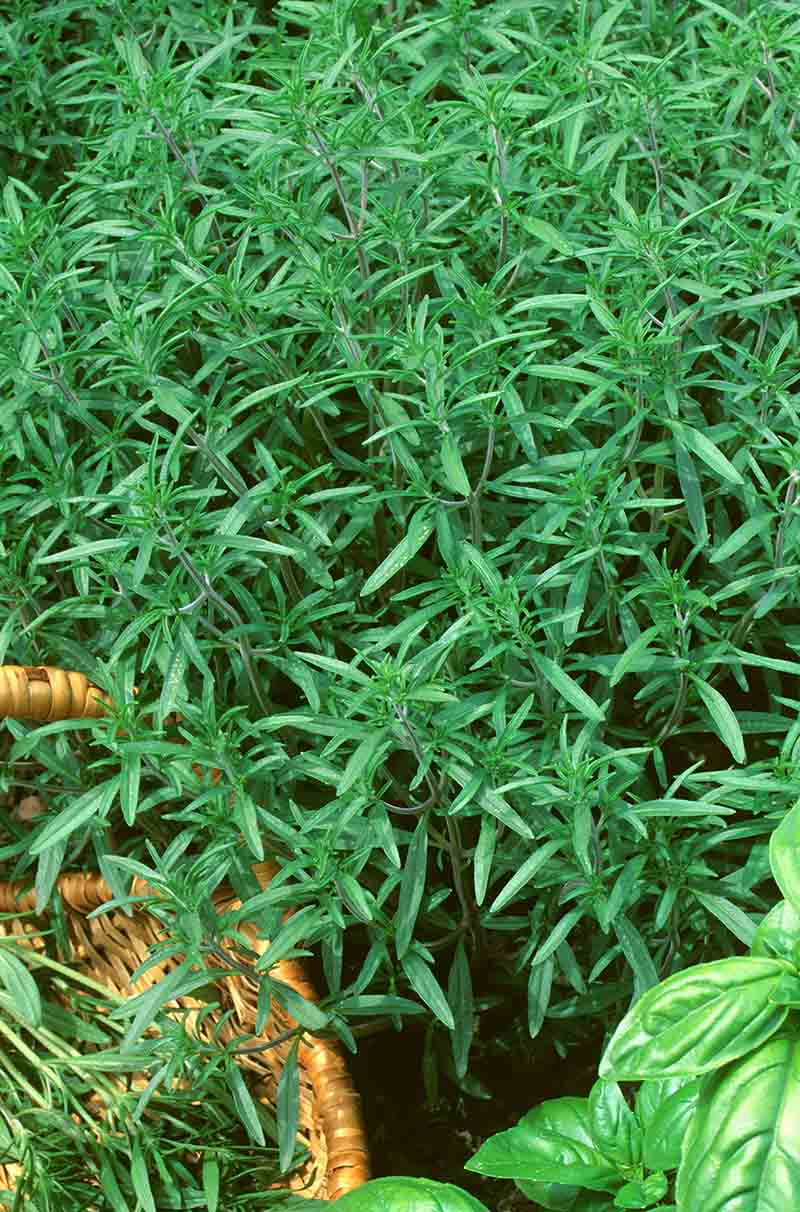 This plant can be found in Russia and Central Asia. It is much taller and produces higher yields than other types of tarragon. However, its leaves don't have much culinary value.
Thriving in harsh climates, this type of tarragon has paler, narrower, and coarser leaves. It is also hardy and easy to grow. Its seeds can be used to cultivate new plants.
Russian tarragon is bitter while its other flavors are rather bland. Even worse, the herb can easily lose its taste at high temperatures, further reducing its use in cooking. But it comes very handy in flavoring drinks, making vinegar, and dressing salads.
People usually mistake this inferior tarragon for more flavorful varieties. Therefore, you should be careful when you go shopping for tarragon. Check out the rest of the post to know how to buy the right tarragon.
French Tarragon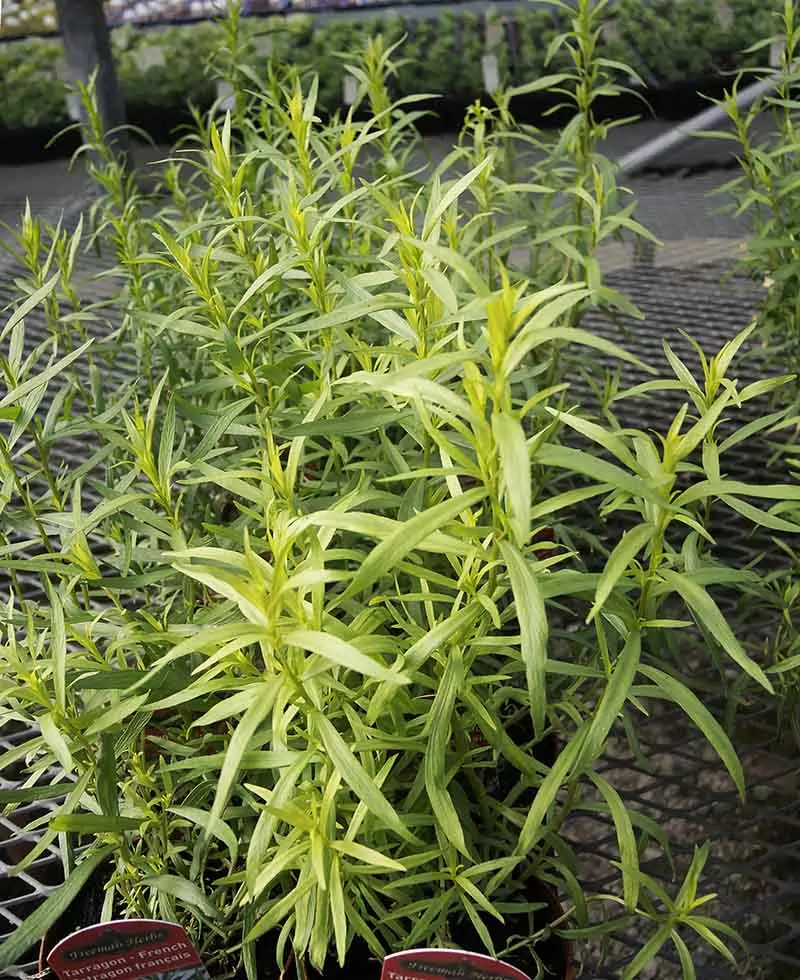 French tarragon is the most popular variety. Many people believe that this picky species of tarragon originated from Western Asia. It lost no time in capturing the imagination of medieval Europe and has been a vital part of Western cuisine ever since.
The French are passionately in love with it. Many French cookbooks fondly refer to the herb in their numerous recipes. It isn't far-fetched to suggest a correlation between the use of tarragon and the rise of French gastronomy.
I have a good reason to suggest that. French tarragon is very fragrant and flavorful. This tarragon has a higher content of estragole so you should expect to find it more powerful than other kinds of herbs.
Moreover, this type of herb is better at retaining its flavor when stored for a long time or exposed to heat. Its robust taste also makes it the best-matched swap-in for fennel seeds. No wonder why professional cooks and foodies all use French tarragon extensively in their dishes.
But French tarragon looks a lot like its inferior Russian cousin in appearance. So choose your tarragon vendor carefully or you'll be in for a nasty surprise.
French tarragon is a delicate plant that requires reasonable care to grow in your garden. Furthermore, it can't be propagated by seeds. You have to cut a stem or root from an existing plant to grow a new one.
Mexican Tarragon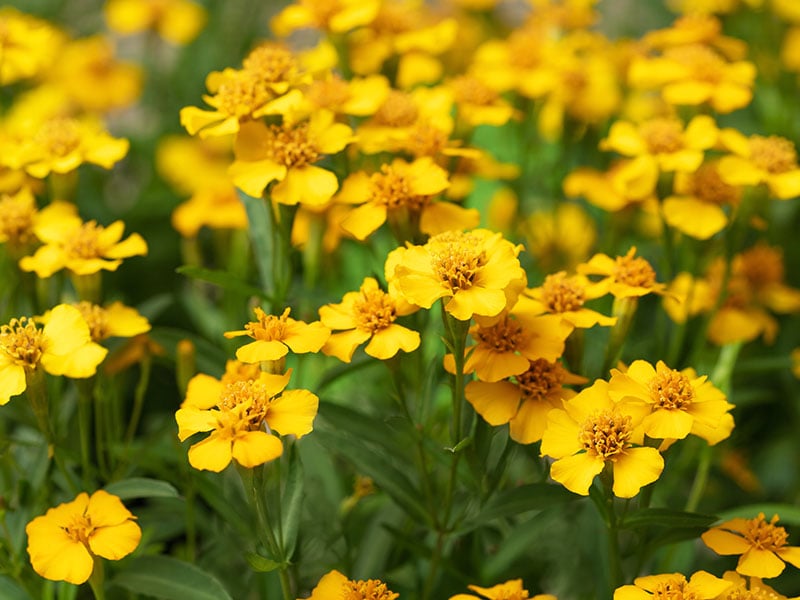 Here is an interesting question: Is Mexican tarragon, or Spanish tarragon, considered to be tarragon? Although it has the stem and leaves of tarragon species, its flowers unmistakably resemble marigolds. There is also the fact that it comes from North and Central America.
However, Mexican tarragon has all the aromatic characteristics of the plant. Floral fragrance, check; grassy scent, check; a powerfully refreshing taste like the combination of licorice, mint, and anise, check.
Mexican tarragon can substitute for the French variety because they have a vastly similar taste. But if truth be told, the former is even better at keeping its taste. It can easily be added to your food without fear of losing its unique flavor to the heat.
Mexican tarragon can be grown either from seeds or cuttings. It is easy to take care of while its brilliant gold flowers will make a very welcome sight for your garden.
Discover the immense benefits of Mexican tarragon now.
Dried Tarragon Vs. Fresh Tarragon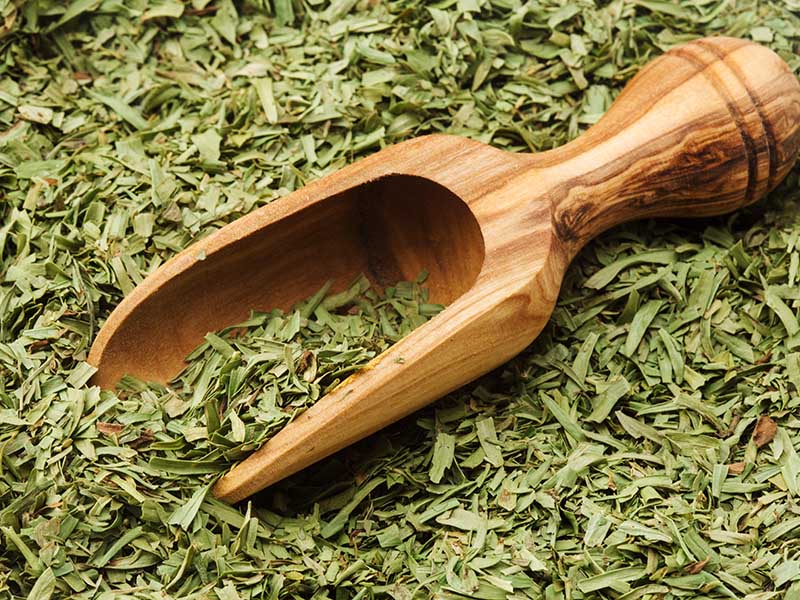 It is a common mistake to use the same amount of fresh tarragon as dried tarragon, and vice versa. However, the truth is there are many dissimilarities between fresh and dried tarragon. When tarragon goes through fresh to dried, it experiences considerable changes in its potency.
Dried tarragon has a sharper and more concentrated taste than when it was fresh. The conventional wisdom is that a spoonful of dried tarragon is as powerful as three spoonfuls of fresh tarragon, more or less.
In other words, ½ teaspoon of dried tarragon can replace a tablespoon of the fresh one. This equation is useful if you need to adjust your recipe.
In addition, the taste of dried herbs is consistent even when exposed to heat. Therefore dried tarragon can be added directly to a hot dish or in the middle of your cooking.
By contrast, you shouldn't do the same thing with fresh tarragon. Otherwise, you will notice that it imparts a rancid, bitter taste to your dish.
There is also the factor of storage to consider. Fresh tarragon requires refrigeration, or similar conditions, and lasts for 2 weeks at most. Meanwhile, dried tarragon can be stored anywhere for 1 to 3 years.
But the dried variety isn't always superior because it lacks, well, the quality of freshness. It is bitter so it can overwhelm the flavor of your food. Besides, the flavor of fresh tarragon is more diverse and complex, which delivers the defining touch to many dishes.
Much of this diversity is lost when tarragon is dehydrated. Therefore, fresh tarragon should be sprinkled over dishes that are either to serve immediately or not cooked with heat.
However, when you're in a pinch, dried tarragon can be the best-matched alternative for fresh tarragon. Just make sure that you add dried tarragon in a small amount, otherwise, the taste will overpower your dish.
Check out how to dry tarragon with nothing more than your microwave.
Excellent Ways To Use Tarragon In The Kitchen
There are many creative ways to use tarragon in cooking. Allow me to point out the most popular tarragon-based dishes that you can make at home.
Flavored Vinegar
Tarragon can add a nice herbal note to your otherwise bland vinegar. This is one of the dishes that Russian tarragon excels at.
Simply add some bruised tarragon to your bottle of vinegar and wait for 2 to 3 weeks. Use it in the same manner as you do with normal vinegar.
Tarragon Sauce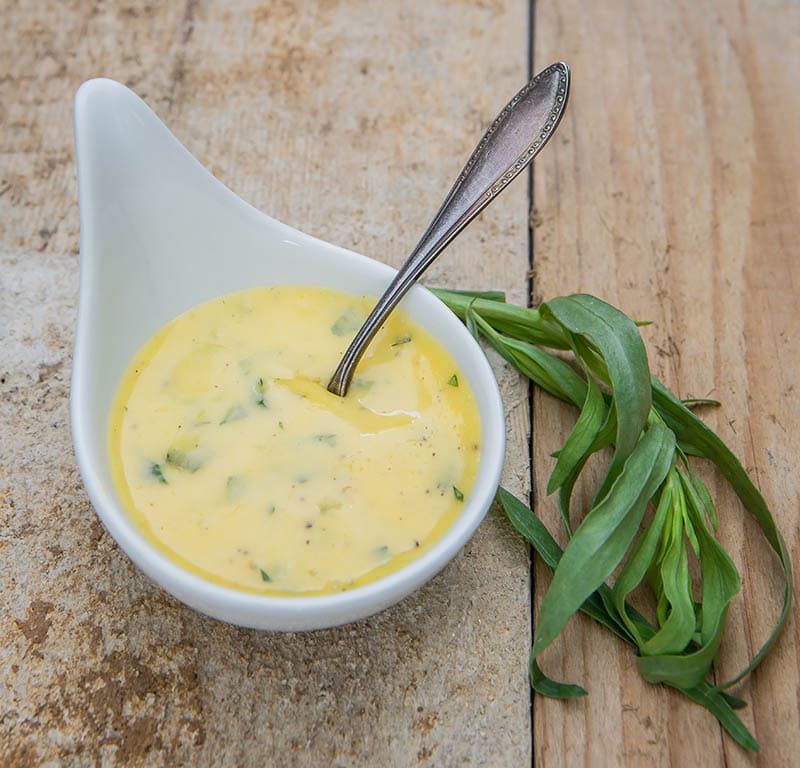 Any sauce that has herbal ingredients can be made more perfect with tarragon, be it chimichurri, salsa verde, or pesto. You can make the ultimate sauce by combining it with various kinds of spices.
All you need to do is to mix dried tarragon with other powdered herbs, butter, milk, and flour into a creamy, richly-scented paste. The result is a delicious sauce that goes well with meat, seafood, and starchy foods.
Salads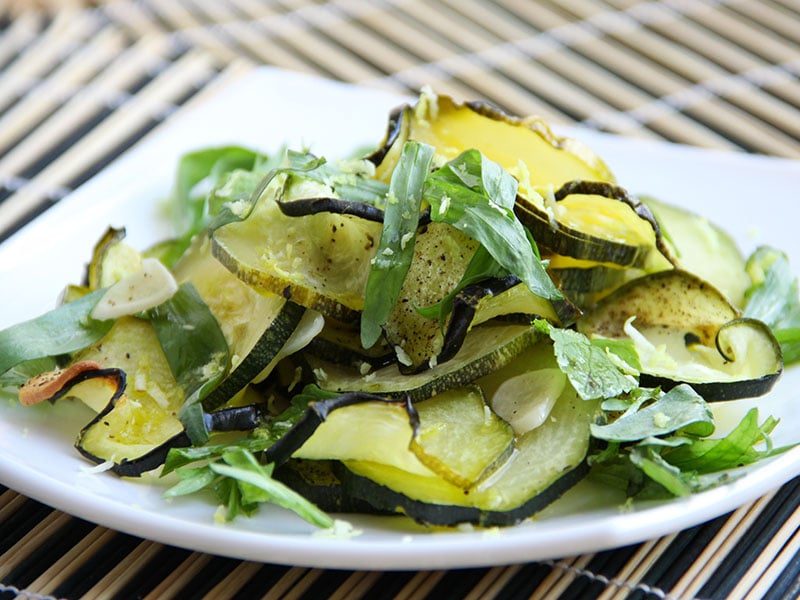 When you're whipping up fresh salads for your meal, don't forget to add a pinch of minced fresh tarragon to the dressings or directly to the vegetables. Dried tarragon is acceptable but doesn't have the important flavor of grassiness.
Don't forget to include tarragon-flavored salads in your meals. Their delicious herbal smell will tempt even the most vegetable-hating kids to eat their greens.
Meat, Poultry, And Fish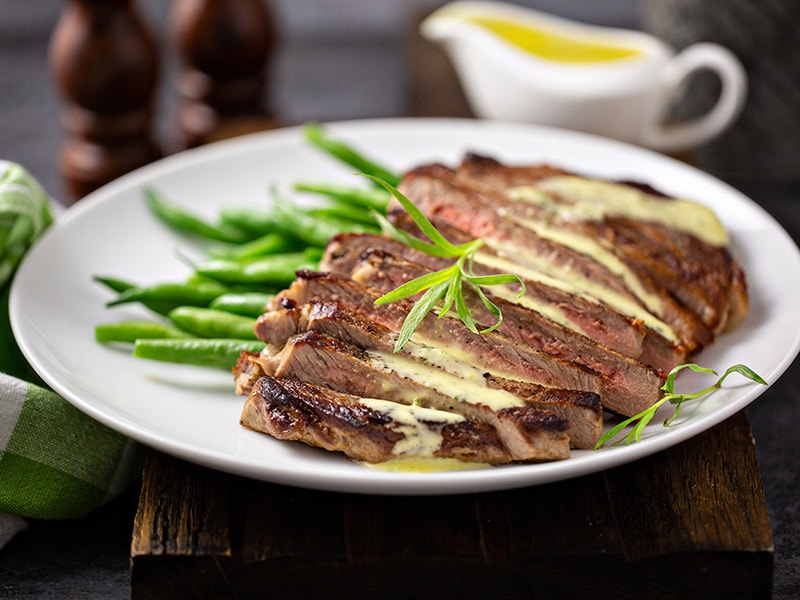 Tarragon is very agreeable with foods that have a high content of fat and protein. It doesn't matter whether you prepare a beef stew, a roasted chicken, or a smoked salmon. All you need is one pinch of tarragon and everything will be perfect.
However, don't forget to use the herb moderately or your foods will have an unpleasant taste. Dried tarragon can be added anytime but don't sprinkle fresh tarragon while your food is still red-hot.
Learn how to make delicious roasted chickens with tarragon in 3 minutes.
Desserts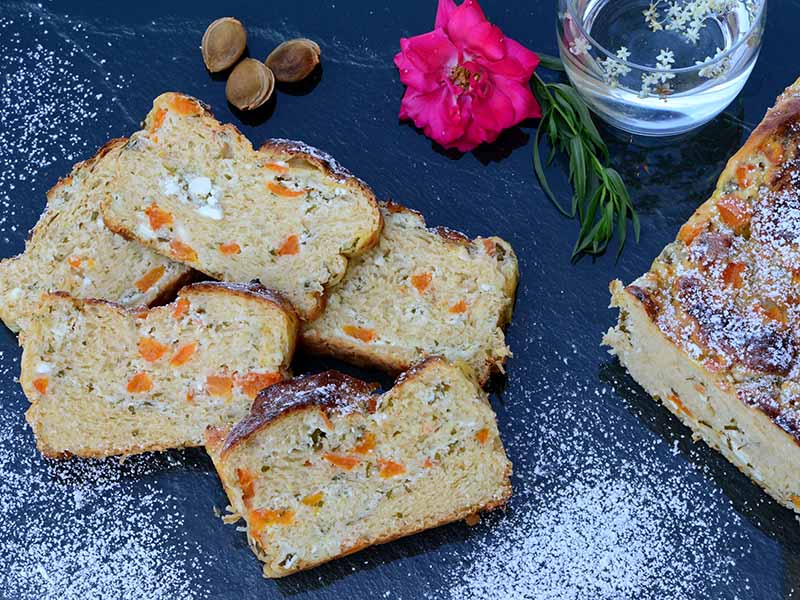 In some countries, tarragon is a vital ingredient of cakes. For example, the Slovenian use tarragon in potica, a savory nut roll cake. Also, this sweet treat is very popular in Poland, which goes to show how scrumptious potica is.
But not just potica, a wide variety of rich cakes will become less greasy and oily to your taste if some tarragon is applied. Try garnishing your mousse, pudding, ice cream, etc. with tarragon and you will notice a fresher, healthier flavor.
Beverages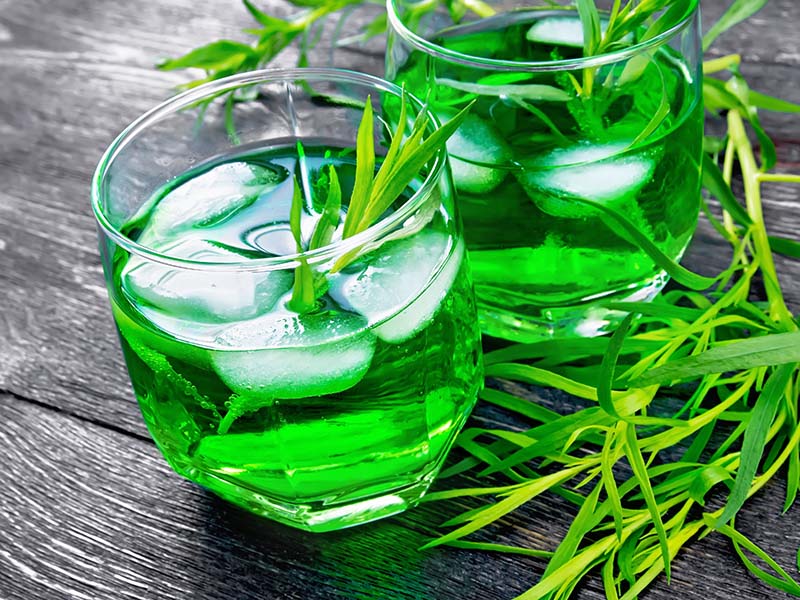 You can flavor a large number of drinks with tarragon. High on the list are fruit juices, tonics, cocktails, and some types of wine and beer. For example, white wine will go well with this herb but red wine won't.
Eastern European countries have a unique soft drink that is flavored with tarragon. It is called tarkhuna.
Find out how to make a cup of refreshing tarragon lemonade here.
Flavor Your Dishes With These Splendid Tarragon Substitutes
When the terrific tarragon isn't around, there are a few other potent spices that will bring great flavors to your food.
Chervil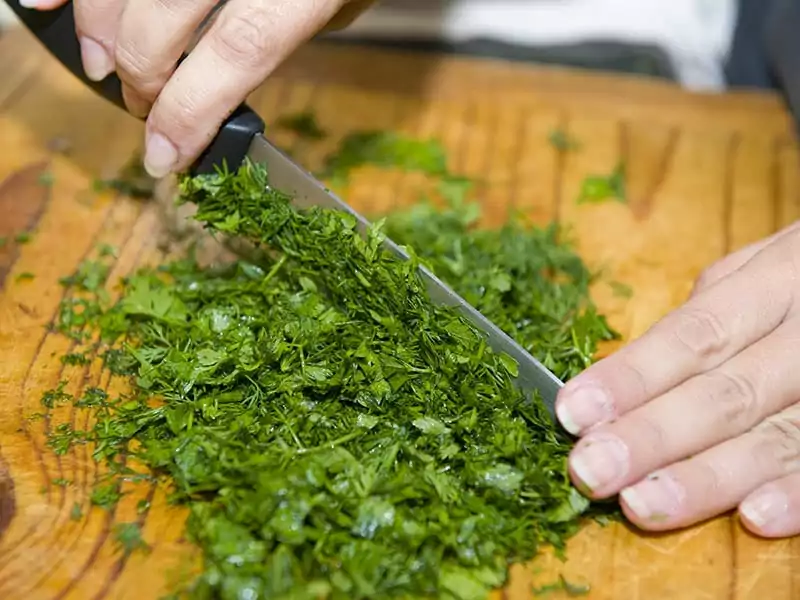 This herb is a great replacement for tarragon with its pleasantly sweet, grassy, and subtle flavor. It provides a nice touch to many dishes, particularly salads and egg-based dishes. But chervil is weaker than tarragon, so you will need to use a larger quantity of chervil for cooking.
Basil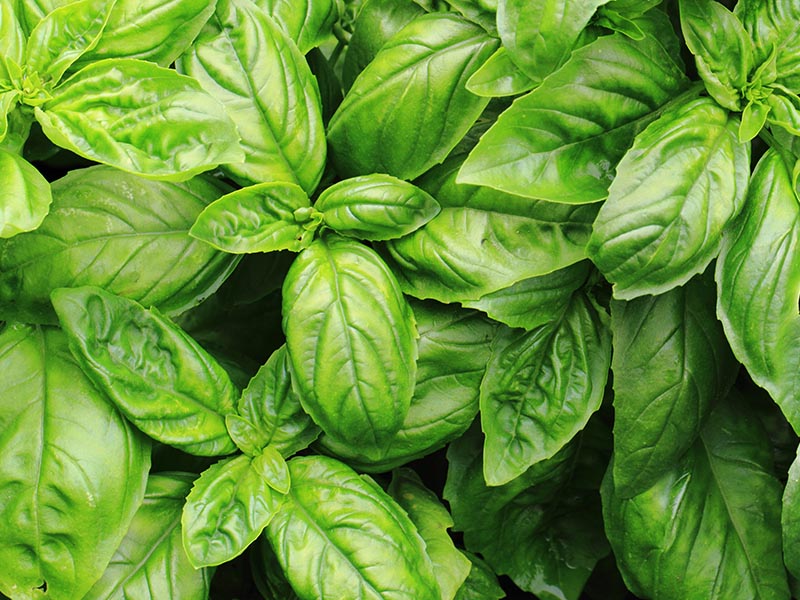 You can describe the taste of basil as slightly sweet, mingled with a bit of black pepper. Unlike tarragon, basil is only potent when it is fresh. The fresh variety can tone up your dishes, while the dried one isn't very effective.
Dill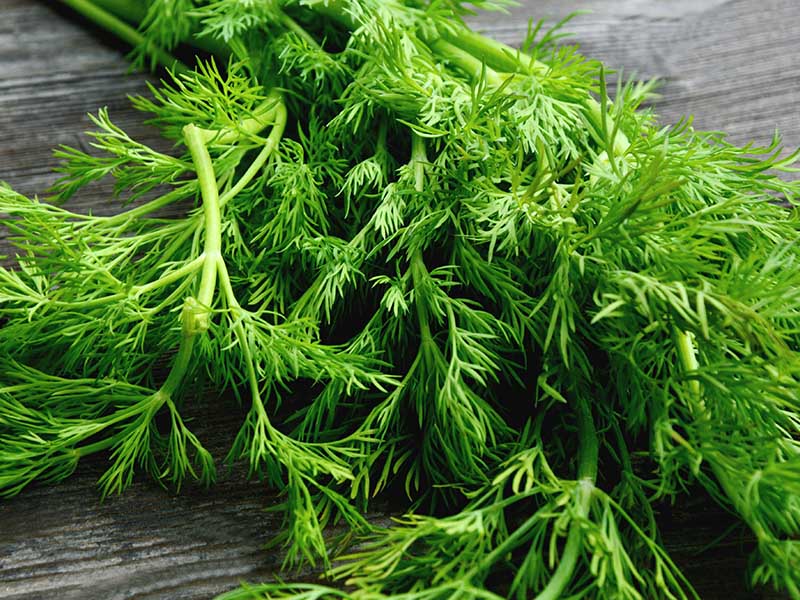 Dill has a delightfully tangy and grassy scent. If you don't have tarragon at hand, dill will make a very welcoming choice. But like basil, only fresh dill is worth putting into your food, which limits the convenience of this herb.
Anise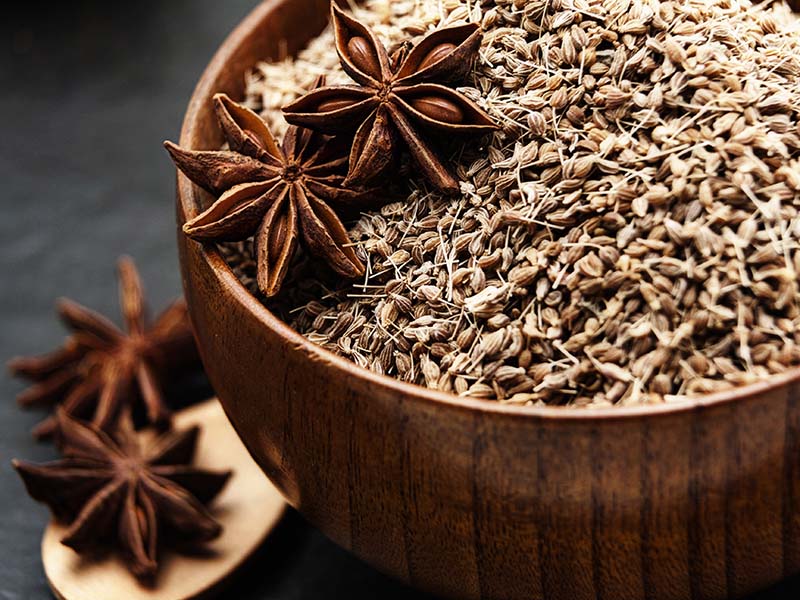 Both tarragon and anise own their aromatic qualities to estragon so you can expect many similarities in their taste and uses. But anise has a rather overwhelming flavor so you may want to watch your spoon when sprinkling it over.
Fennel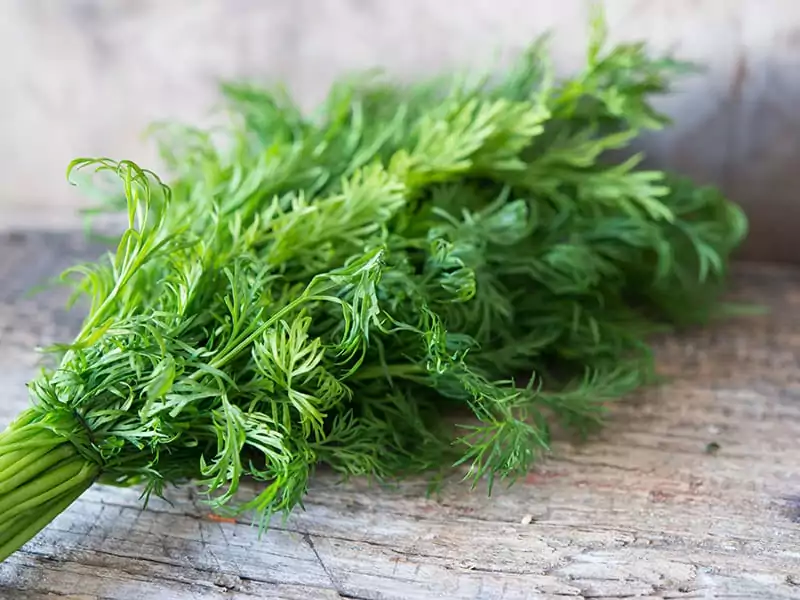 This is another substitute that can make you forget the absence of tarragon. Both fennel leaves and ground fennel seeds can give your dishes a mild, bittersweet flavor. Fennel is just as strong as tarragon so you can easily replace one with another in most recipes.
Rosemary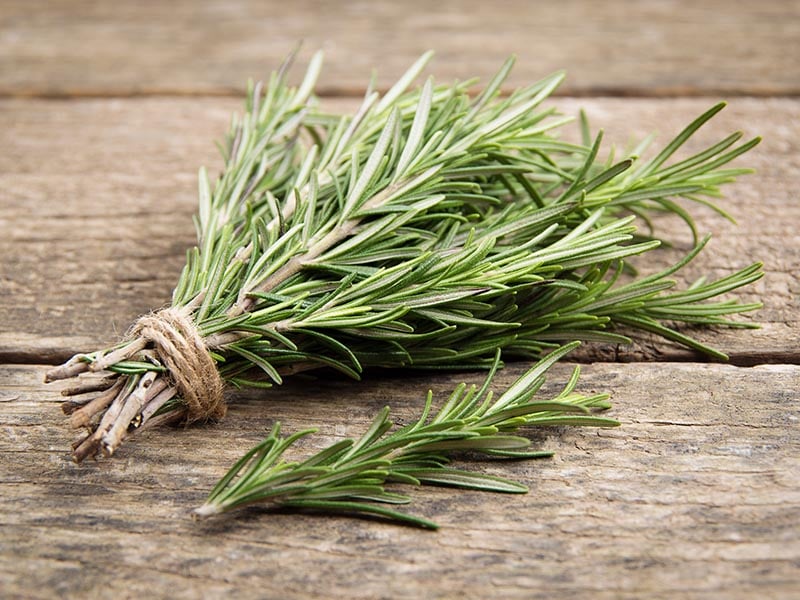 Unlike other herbs, the dried variety of rosemary is more preferred because it is milder. The taste of rosemary is slightly different from that of tarragon: there is no scent of sweet licorice. But it is good enough to delight your excellent cooking.
Q&A
This section will deal with questions people usually have about tarragon and their taste. Scroll down and you will learn something useful.
Bring The Wonderful Taste Of Tarragon To Your Food
That's all I have to cover about what tarragon tastes like. I hope that information, along with other useful facts, will help you improve your cooking skills with tarragon. It is an excellent herb that shouldn't be missing from your daily meals.
Do you find this post suitable for your needs? If so, you would do me a great favor by sharing it with your friends. If you have anything to add, please don't hesitate to do so in the comment section. Many thanks and have a good day!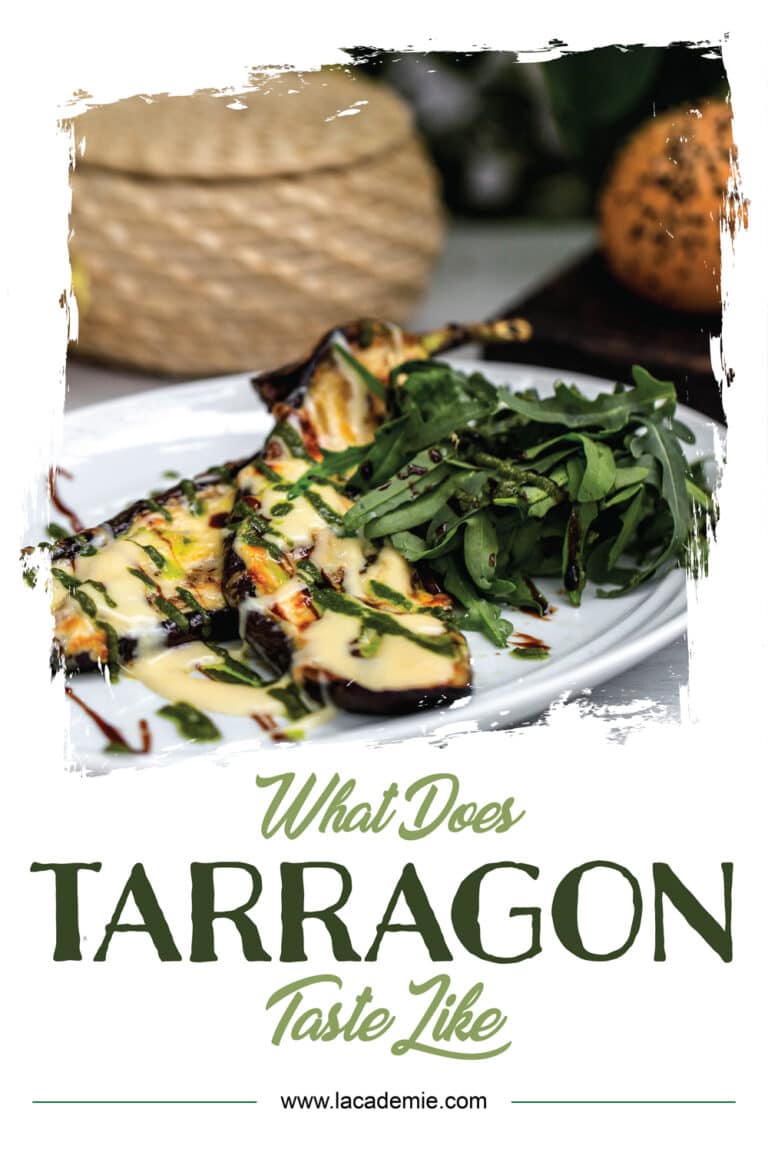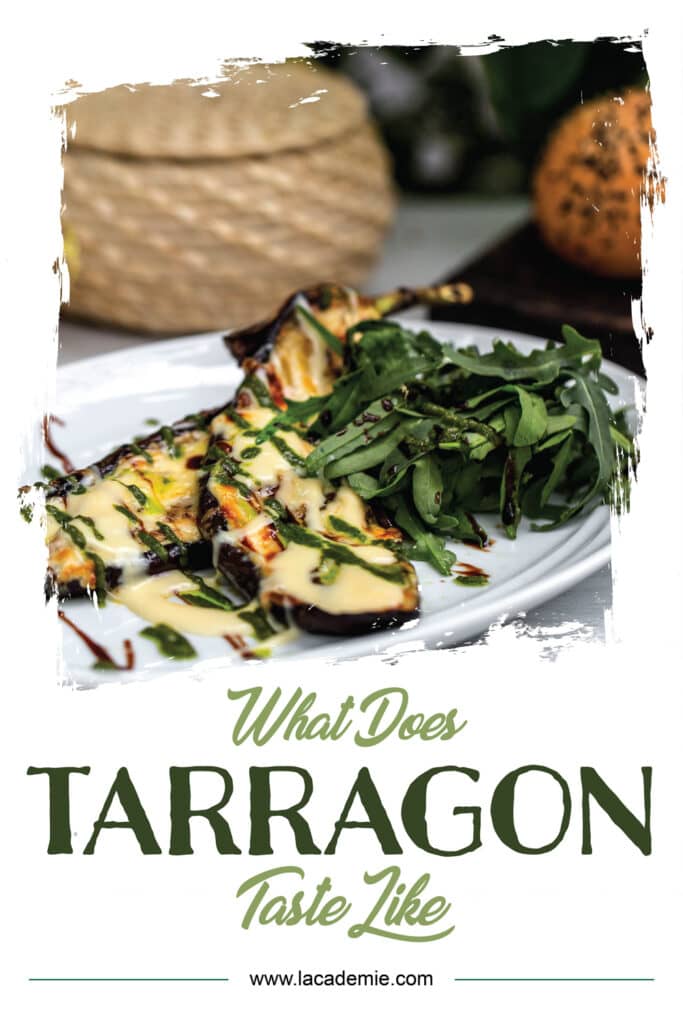 Reference
En.wikipedia.org. 2022. Estragole – Wikipedia.
Healthline. 2022. 8 Surprising Benefits and Uses of Tarragon.