Foods that start with the letter F can be easily found all over the world. Some people, however, find it hard to name foods that begin with a specific letter, especially the letter F.
If you want to broaden your knowledge in terms of foods, their origin, and how to enjoy them, you are in the right place. In this article, I will assist you in making a list of foods whose names begin with the letter F.
Wait no more. Let me accompany you in learning what these foods are and some interesting facts about them.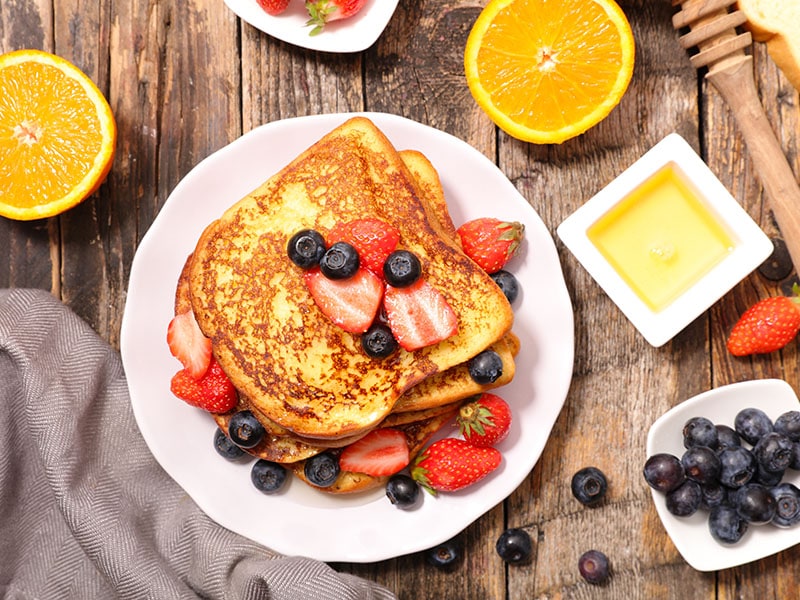 30 Interesting Foods That Begin With The Letter F
In this post, 30 top foods with the letter F worldwide will be classified into 3 main groups: Fruits and Vegetables; Snacks, and Dishes, and listed in order as below.
Fruits
Fig
Fuji Apple
Finger Lime
Feijoa
Fairchild Tangerine
Fascell Mango
Forest Strawberry
Fox Grape
Fe'i Banana
Farkle Berry
Vegetables
Fennel
Flat Beans
Fluted Pumpkin
Fiddlehead
Fat Hen
French Sorrel
Snacks
Fruit Salad
Froot Loops
Fondue
Flan
French Fries
Falafel
Main Dishes
Farfalle
Fettuccine
Frittata
French Toast
Flathead Fish
Fugu Fish
Frog Legs
Frankfurter
Take a brief look at this list and check how many dishes you have known or tried before. Even if you have already tried some of them, there are still a lot of interesting facts to learn. Let's jump into the rest of the article for more information.
Top 16 Fruits And Vegetables Start With F
Do you want to be an expert in food, especially in fruits and vegetables? Now, let's begin with raw foods that start with the letter F.
Fun Fruits With F As A Starter
Below are 10 kinds of fruits that are grown in tropical and cold weather countries.
1. Fig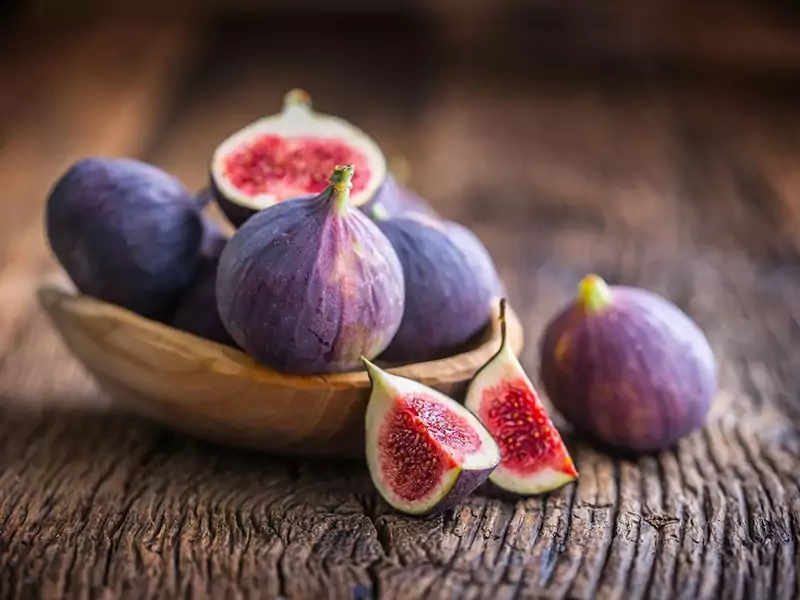 Fig might be the most popular fruit that comes to your mind whenever you think about what fruit starts with F. Their scientific name also begins with the letter F as Ficus Carica.
Figs are small, measuring 3–5 cm in length and weighing 40–50 grams. When the fruit is ripe, the green skin turns purple or brown. The fig's flesh is pink and sweet-tasting, with many tiny seeds. All the fig parts are edible.
Fresh figs contain many nutrients with low calories, so they can be considered a good way for your diet plan. It is also beneficial to your digestive system, heart health, and blood sugar levels.
However, you shouldn't confuse fig with Indian fig fruit. When you compare fig with this fruit with name beginning with "I", you'll see that they are completely different.
So, if you're looking for a fruit that will help you improve your health without making you gain weight, a fig is a great option, right?
2. Fuji Apple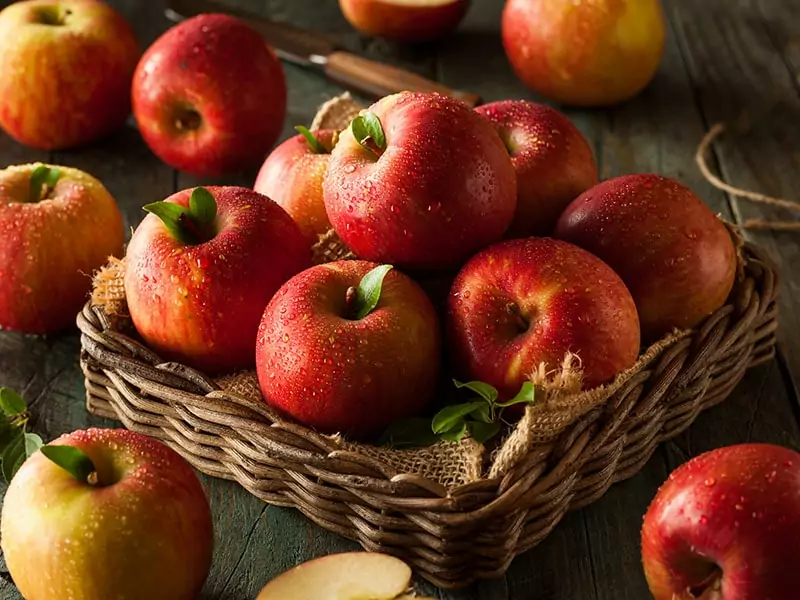 In the late 1930s, the Japanese began to cultivate the Fuji apple. Fuji apple is a hybrid of two American apples, which are Red Delicious and Virginia Ralls Janet apples. And this apple variety is named after the place of its creation, Fujisaki.
It is now one of the most popular apple varieties in the United States, only after Red Delicious and Gala apples. It is also available in many countries, including Australia, China, Canada, etc.
With a medium size of 6 to 8 cm in diameter, fuji apple is a huge source of vitamins and minerals, especially vitamin C, which boosts your immune system. Besides, the quercetin found on Fuji apples' skin can decrease the possibility of heart attack by 32%.
Fuji apples can be eaten fresh or cooked in multiple ways like baking, poaching, and stewing. You can slice and put them in your salad bowl, or bake them with flour, turn them into tasty cakes, or enjoy them alongside other dishes such as bacon, grilled pork, cheeses, or chicken.
3. Finger Lime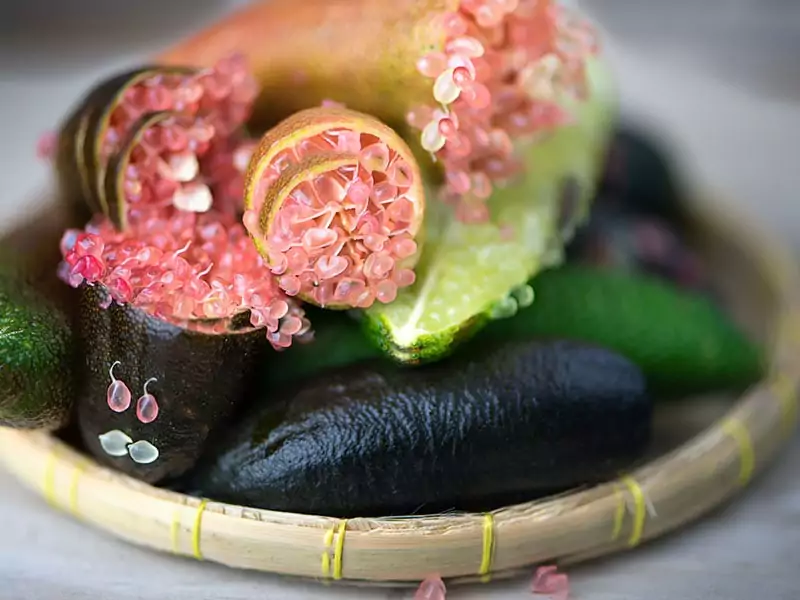 If you are Australian or used to live in Australia, you may have heard about finger lime. It is a native Australian bushfood that is found in South East Queensland and Northern New South Wales.
Their skins are varied colors such as pink, purple, yellow, dark/light green, dark brown, and black. One of the few non-round fruits, finger limes have a long shape, around 6 to 7 cm long, with a small taper at the ends.
Finger lime's flesh is full of small pearls that are sweet, juicy, sticky, and have various colors like white, light green, yellow and purple, similar to its skin colors.
They are rich in vitamin C and E, which enhance your overall health, even your skin, and your eyes. They can also be served raw or cooked as finger lime can be a great idea for the salad or eaten along with seafood to boost the flavors.
4. Feijoa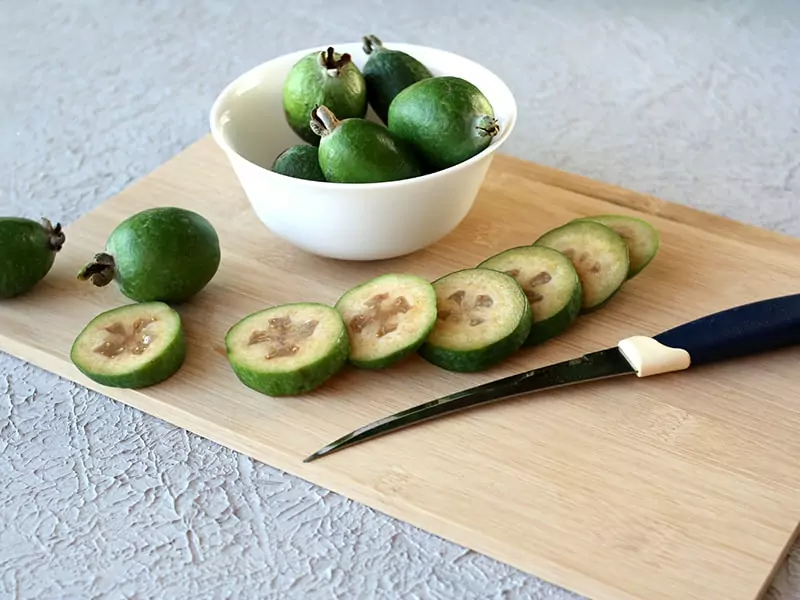 Feijoa is a fruit native to Brazil's highlands, as well as Colombia, Paraguay, Uruguay, and Argentina's northern region. It is also known as pineapple guava or guavasteen. These are popular foods in New Zealand these days and are also available in some regions of Australia.
This candidate for the list of fruits and vegetables starting with "F" is shaped like an egg, with a modest size and green skin. If you have not seen them before, just imagine it looks quite like an avocado, but when you cut it in half, it looks like the inside of a cucumber.
The whole of the feijoa is edible. Feijoa's flesh has a guava-like taste and is slightly sweet. Some people think its taste is mixed between guava and pineapple. Feijoa's skin, however, tastes sour. You can enjoy them by scooping out the flesh.
Come in a modest size, but feijoa is a great package of vitamins and minerals for everyone. It also contains folic acid, which is beneficial for pregnancy.
5. Fairchild Tangerine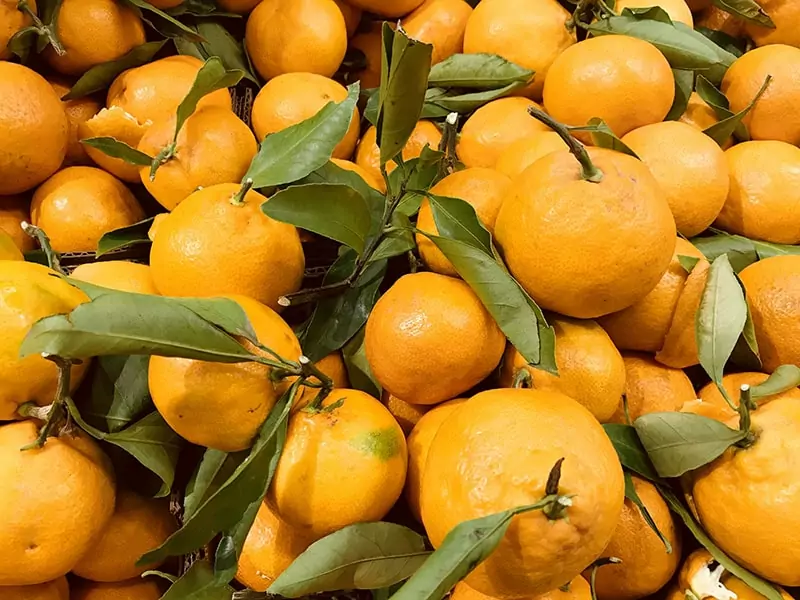 Fairchild tangerine is a variety of mandarin, which is also created from the combination of Clementine mandarin and Orlando tangelo. The Fairchild tangerine is one of the most extensively grown tangerines in California.
It has a medium size with an average of 4-5 cm in length and around 6 cm in diameter. Similar to other tangerines, it also has an orange color. Fairchild tangerine's skin is thin and clings to the flesh. The flesh is juicy and sweet, mixed with sour flavors.
They are full of vitamin C and A, fiber, and other minerals like calcium, magnesium, potassium, and amino acids. You can eat it raw or make juice with it. Its skins can also be used to adorn beverages, pastries, and desserts.
6. Fascell Mango
Fascell mango is a commercial mango variety that native to the south of Florida. This kind of mango is named after a person who planted it in 1929, Micheal Fascell. It is more likely that Fascell mango is a hybrid of Haden and Brooks mangoes.
They have an oval shape and sometimes a heart shape. This mango variety is distinguished by its blended yellow and red skin color, as well as its tasty meat. They are also quite firm and juicy.
7. Forest Strawberry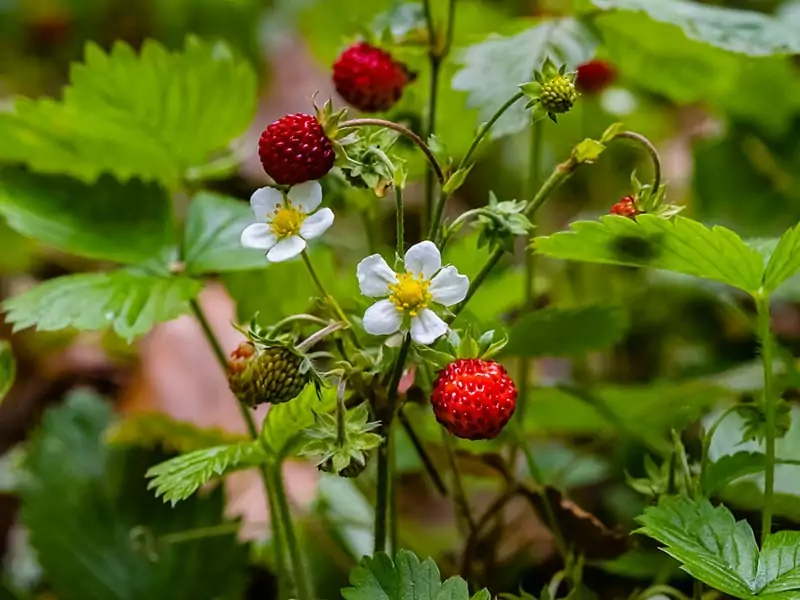 Just like the name, forest strawberries are found in the wild. They also have other names as woodland strawberry, Alpine strawberry, or their scientific name, Fragaria vesca. They can be spotted in northern hemisphere areas, and many people see them as a weed.
They are smaller than other strawberries but still edible. Also, even though forest strawberries are not consumed as widely as common strawberries, their nutrition and benefits can support your health and your beauty as well.
They help you improve immunity, prevent significant diseases in terms of heart or blood sugar, keep your eyes have better function and vision, maintain hydration, and prevent aging.
8. Fox Grape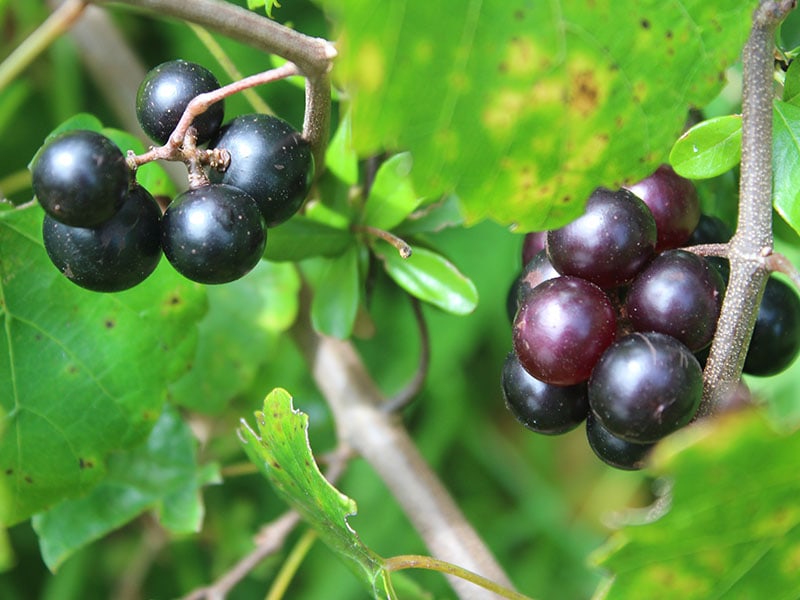 Fox grapes are native to Eastern North America and are used to cultivate and hybridize other types of grapes.
They have a blue-black color and juicy flesh with a mild sweet taste. They also have seeds inside that are about 5 to 8 mm in length.
Fruit can be eaten raw, dried, or made juice. Besides the fruit, there are some advantages which fox grape's leaves and roots can benefit to your health. They are used to treat diarrhea, fever, and aches.
9. Fe'i Banana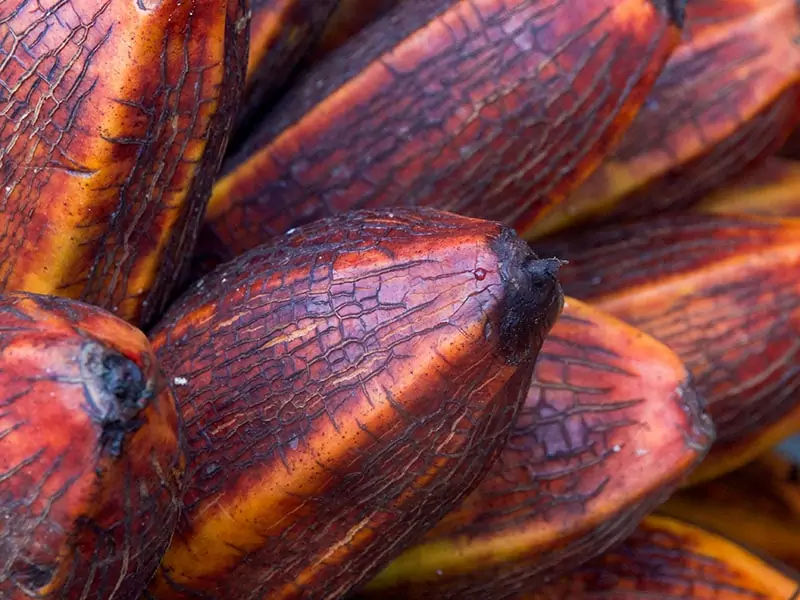 Fe'i bananas are found in some islands in the Pacific. Comparing to the common banana, they are quite different in colors with the orange and red skins and yellow or orange in the flesh.
It is better to eat them after they are cooked. When cooked, they have a sweet taste and are tender. The reason that they are commonly boiled or roasted is that they contain high levels of starch.
10. Fukushu Kumquat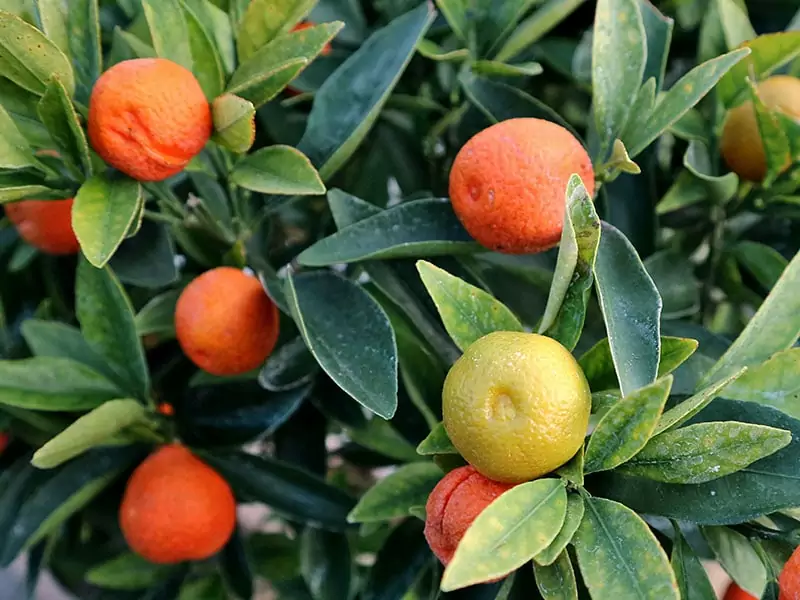 Fukushu kumquat, just like other kumquats, has a bright orange color which is a great source of vitamin C. They are edible to humans, including the skin and flesh.
Their skins have a sweet and bitter flavor, but the outside of the kumquat smells floral and tangy. Of course, the juicy meat is fairly sweet and can be used to make drinks.
Another interesting fact is that many Chinese people utilize their skins to make essential oils to cure minor illnesses such as sore throats, flu, and coughs.
Kumquat is not exclusively used for medicinal purposes only, but it can also be candified by simmering in syrup. Candied kumquat is a popular dessert for Chinese New Year holiday, or it can be mixed into salads and other savory dishes.
Fresh Vegetables With F At The Beginning Of Their Names
Following fruits, I will show you some vegetables whose names have the letter F. Take a careful look because it might be the first time you heard about them.
11. Fennel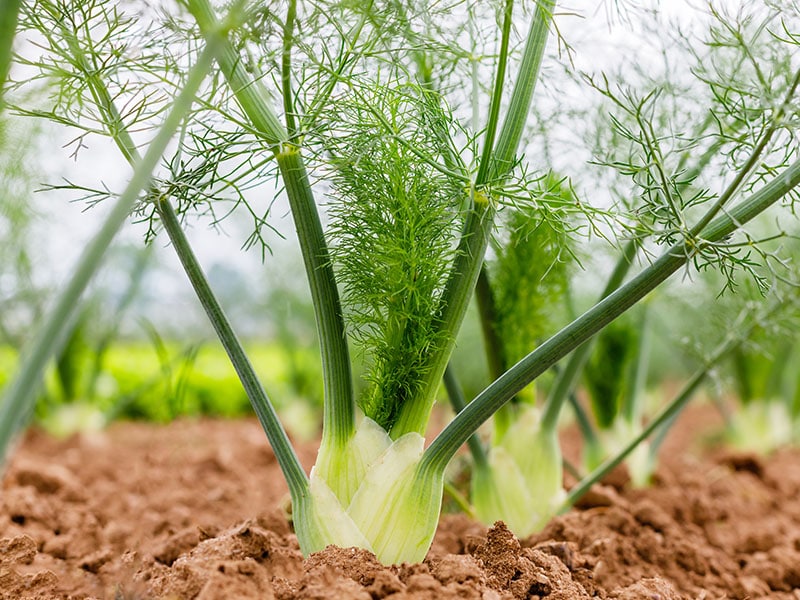 The herb fennel belongs to the carrot family. It is a wild plant that can be found anywhere in the world, especially on arid soils.
The stalks of the fennel are robust and firm, with golden blooms and feathery leaves. Although the entire plant is edible, the stalk can be a little bit hard. You can eat the bulb raw or cooked. Fresh fennel has a bittersweet flavor and a pleasant aroma.
Fennel also contains a huge amount of dietary fiber and other minerals and vitamins, which not only help you improve your daily heath but also your skin.
12. Flat Beans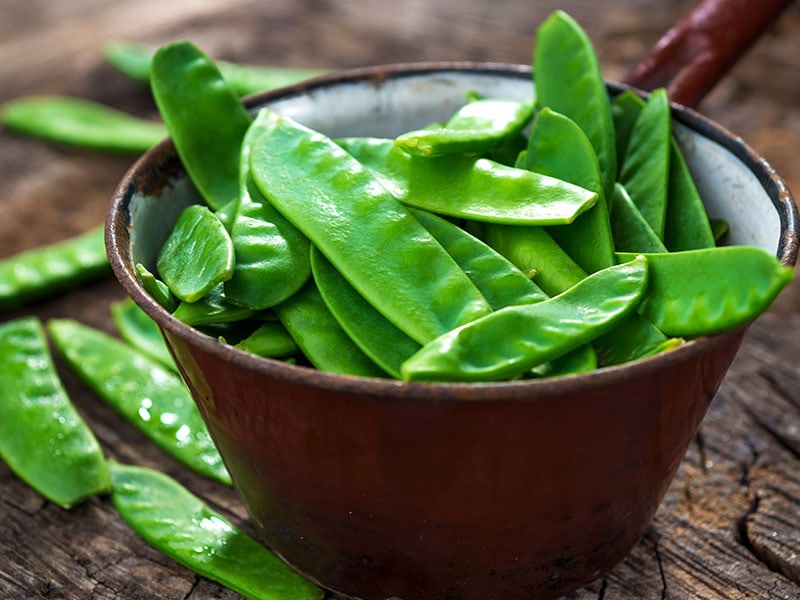 Flat beans, or helda beans, or romano beans in some regions of India, have a flat shape and edible skins. Just like other beans, it should be cooked and prepared in several ways. The seeds inside of them can also be dehusked to dry and store.
What might surprise you is the nutrition of flat beans. It can be considered as the healthiest bean for your health, especially your heart. As it contains vitamin A, B, K, C, proteins, and dietary fiber, it not only enhances your immune system but also manages your sugar levels.
It is also good for your eye that improves your vision and strengthens your bones by the impact of vitamin A and K. So if you do not like flat beans, think again.
13. Fluted Pumpkin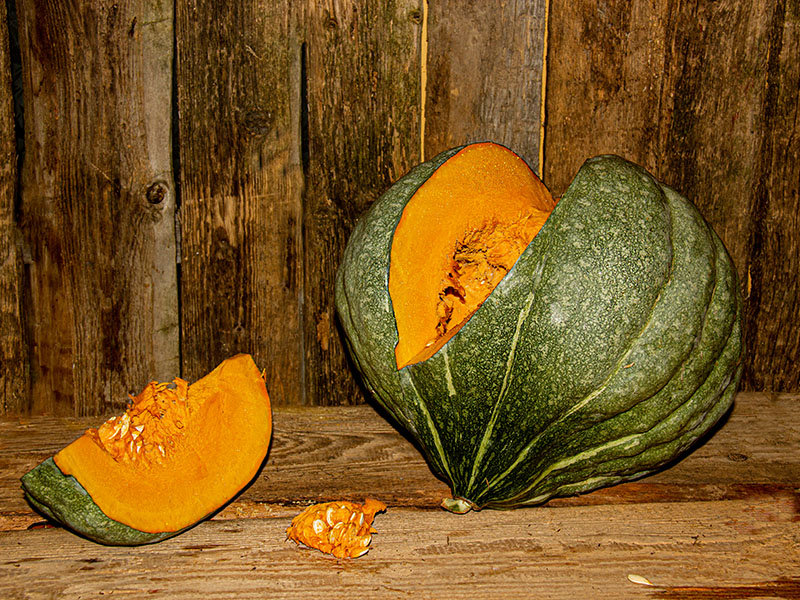 Telfairia Occidentalis is the scientific name for the fluted pumpkin, which is cultivated in West Africa. The fruit, on the other hand, is inedible, but the leaf can be eaten as a vegetable, and the seeds are edible as well.
The key usage of fluted pumpkin is from the seeds. It may be prepared in a variety of ways, including boiling, fermenting, or eating raw. It is a high-protein source that can help you maintain a well-balanced diet.
Besides, fluted pumpkin grounded seeds are the ingredient for a soup or porridge in some parts of Africa.
14. Fiddlehead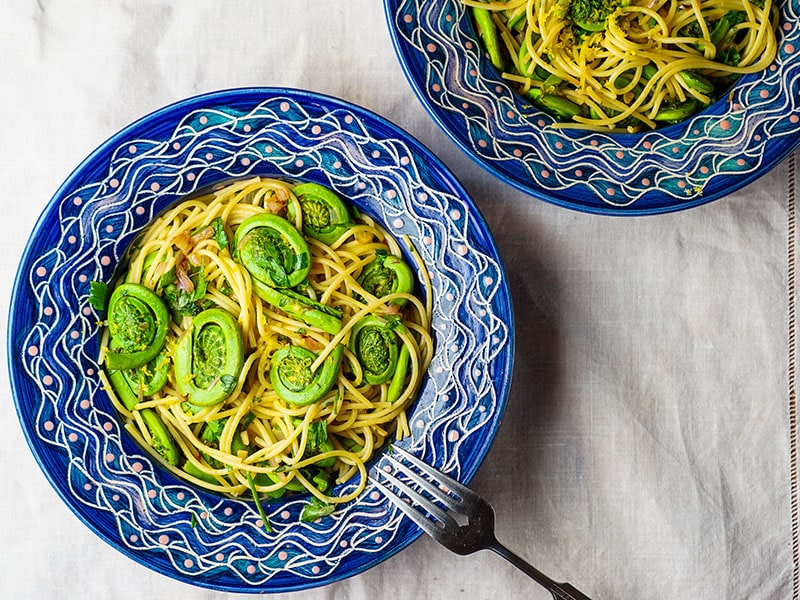 Fiddleheads are the fronds of fern trees and are considered a type of vegetable which can be found in many countries from Asia to Europe. Also, they are named from their defensive and roll shape, which resembles the head of a fiddle.
There is a certain caution for consuming fiddlehead as if they are not cooked well, they might contain toxins. So make sure that you steam them until tender, then you can apply other cooking applications like fry or bake to enjoy them. Do not forget to wash it before cooking.
They are also rich in antioxidants and fiber, vitamins and minerals so if you use them properly, it is a good source for your diet plan as well.
15. Fat Hen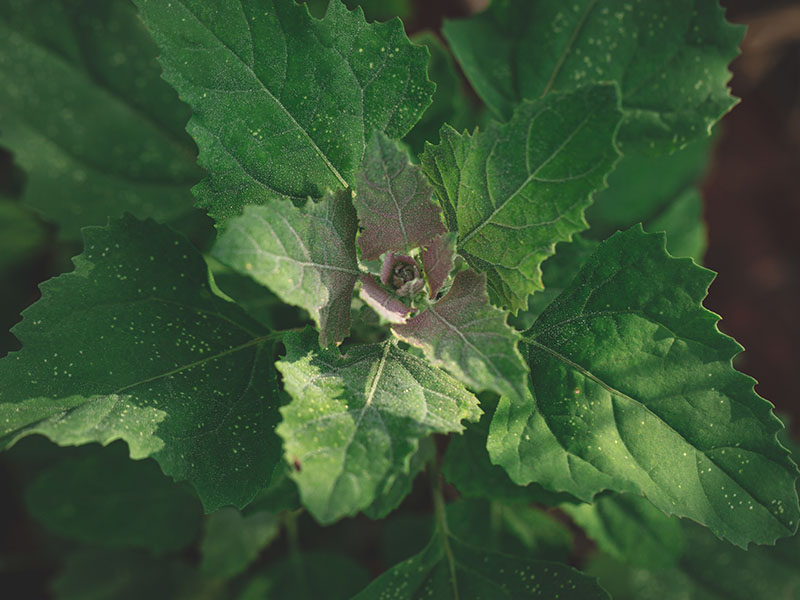 Like spinach, fat hen (or lambs quarters) is a member of the goosefoot family. Except for the root, most parts of the fat hen can be eaten. It can also be considered a kind of herb and can grow in any country.
Because they are in the same family as spinach, they are cooked in the same way; the only difference is that the flavor of fat hen is better than spinach, and it takes longer to prepare.
However, they are high in oxalic acid, so you should consider the adequate amount before consuming it. They are also rich in vitamin A, calcium, phosphorus, and potassium.
16. French Sorrel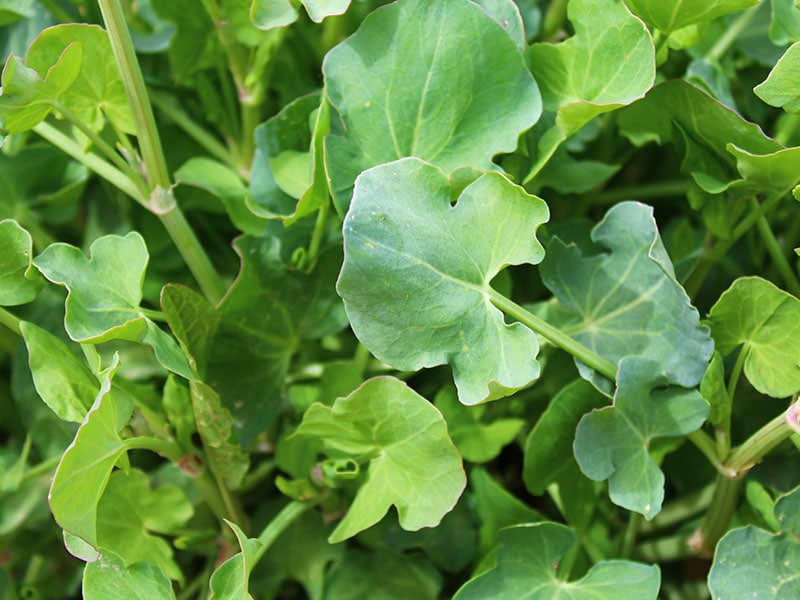 French sorrel is used as a culinary herb; therefore, it appears in many kinds of salad. Their succulent structure, slightly round-and-long shaped on leaves with a lemon-like taste, creates a unique ingredient for your salad.
For better quality of your salad, I highly recommend you to choose young French sorrel leaves. The sour flavor goes along with other heavy dishes like meats, fatty fish can increase the tasty of the overall meal.
You may cook and combine them with other foods, such as spaghetti. However, because French sorrel contains a high acid level, metal cooking appliances are not recommended to avoid eroding the material.
Flawless Snacks For F-Something Foods
I bet this snack list is familiar to some of you. But stay with me to discover more fun facts that you might have missed.
It is claimed that William Vere Cruess and Berkeley were two inventors of fruit salad when their company's first commercial fruit cocktail emerged in 1930 in California. Fruit salad has become one of the most popular salads around the world, with many variations.
There are many recipes with varying fruits and sauces, but the main ingredients for fruit salad are strawberries, apples, pineapples, kiwis, and grapes. Other items that go well with it include juices, mayonnaise, yogurt, peanuts, and vegetables.
It sounds like a bowl of healthy and fresh foods, doesn't it? Besides, if you want to have perfect skin and a strong digestion system, fruit salad is an excellent choice.
18. Froot Loops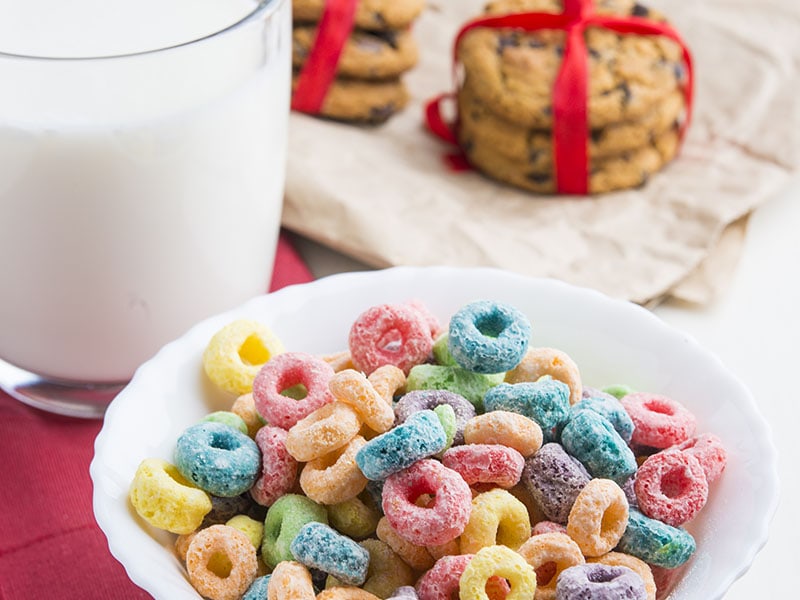 Your kids (or you as well) may know this snack or eat it every morning. With colorful, bright, fun shapes and fruity flavors, Froot Loops cereal is a familiar breakfast choice for many people in the United States, Australia, New Zealand, Canada, and even South Africa.
Froot Loops emerged in 1959 and produced by Kellogg company with the original named Fruit Loops. It comes with a variety of versions and flavors in order to meet broader customer expectations. It also provides vitamins and minerals for your body.
And obviously, you can eat them with milk, just like any other cereal. Moreover, Froot Loops can be used as interesting decorations for cakes or cookies.
What comes to your mind when I mention fondue? A big pot of melted cheese? Yes, you are correct.
Fondue is native to Swiss and is served in a pot which is placed above a stove, using heat to melt the cheese, then dipping bread, fruits (i.g strawberries), or marshmallows into this cheese. Sounds perfect for a cold winter night, right?
Personally, I think fondue is not complete without the presence of wine. Although there are not many wine varieties that can go with fondue, the few that do will cleanse your palates between bites and elevate the whole meal. That's why wine and fondue should be an inseparable couple.
Why don't you spare a few minutes to learn how to cheese fondue at home?
Flan, or caramel custard, was created as a dessert in European restaurants. Flan is a French word, but it has many different versions given different countries.
The common ingredients for this snack are eggs, milk (can be thickened or normal milk), and sugar. Some countries add cheese, or syrup to make it tastier.
Preparing flan is not too complicated, yet ensuring the precise temperature of the steaming process is quite challenging to someone, including me. Otherwise, if you cook them in high heat, it results in an unsmooth surface and texture, making them unsightly.
However, flan is still one of my favorite snacks (or dessert). How about you?
Watch this video to know more:
I guarantee 99% of the people in the world know about this snack. It is like an iconic international snack that is served in any restaurant and fast-food chain.
French fries, or called chips in the United Kingdom and Australia, are cut potatoes into even shapes which are long and thin. For better results to have it more crispy, it is recommended to be fried two times.
Although the name is French fries, its origin is still a question until now as the French, Belgian, and Spain claim that it is their invention. However, French fries are still generally classified as a side dish from French cuisine. It is interesting, isn't it? Do you think French fries are French?
Falafel is a Middle Eastern street snack that is made of chickpeas and fava beans and shaped like a small ball or doughnut. Mainly found in Egypt, falafel is considered a classic Egyptian dish and often served as appetizers there. A protein-packed vegan dish, falafel is definitely a must-try.
As their main ingredients are vegetables, it perfectly suits vegans. They also have different versions in varying Middle Eastern countries, and the most popular one is in the West. A popular dish in Iraqi cuisine, the falafel here usually goes with Amba sauce instead of the classic Tahini.
Chickpeas or fava beans, or both, will be pounded and seasoned with other vegetables such as garlic, parsley, and green onion before being shaped into balls or patties. They are then deep-fried or cooked in the oven.
Fill Your Belly With Main Dishes That Start With F
Below is the list of main dishes that start with the letter F around the world. Let's find out what they are and check how many of them that you have tried.
Let's begin with pasta. Farfalle is a type of pasta, and it comes from Italy, which is famous for many types of the finest pasta in the world.
Because of its shape, it's also known as bow-tie pasta or butterfly pasta. They can be eaten in a variety of ways, although they are most commonly served with potato or creamy meat sauces. Alternatively, you can cook them with seafood and sauce.
You can easily find farfalle in supermarkets around the world, and it is simple to cook as well. Only boil them in water for a respective time, then serve it with your favorite sauce.
Also, fettuccine is a very common pasta in the Italian areas of Rome and Tuscany. Fettuccine Alfredo, a specialty dish, is also considered one of the best Italian dishes and is popular in the United States.
The origin recipe of the Fettuccine Alfredo is the fresh fettuccine combines with butter and cheese to create a creamy and delicious sauce. As the recipe has evolved in several places, it may be slightly different.
For instance, in the United States, fettuccine alfredo is served with chicken or other meat, vegetables or salad, bread or bacon. So have you ever enjoyed fettuccine alfredo with a glass of wine? If you have not, I bet you will not regret it.
Frittata is a delicious and healthful breakfast. It is native to Italy and the name Frittata, which means "fried" in Italian.
It is simply an omelet that contains vegetables such as sliced zucchini, potatoes, chopped cabbages, and served with meats like bacon or chicken and cheese.
You can use the skillet for cooking until it turns brown, making sure it looks the same for both sides, or you can use an oven to finish it.
Many people have heard about it, and I think you have already tried it. Indeed, it is a popular dessert in many Western countries. And apparently, their origin is from the French.
It is a delicacy that consists of sliced fried bread that has already been soaked in eggs and milk and a variety of toppings such as powdered sugar, maple syrup, jam, honey, butter, whipping cream, or fruits.
Another fact is French toast is seen as a dessert, not a breakfast in French.
Flathead is a small to medium fish that their flat head can easily recognize. They can also be found in many places in Australia and Indo-Pacific areas.
They have a flat, triangle-shaped head and a lengthy, dark-skinned body. The largest flathead species in Australia is the Dusky flathead, which can grow to be over 1 meter long and weigh more than 15 kilograms.
You have several ways to have a delicious meal with flatheads as they are very easy to prepare and cook. You can fry, steam, or grill it and serve it along with chips, potato smashed, or salad.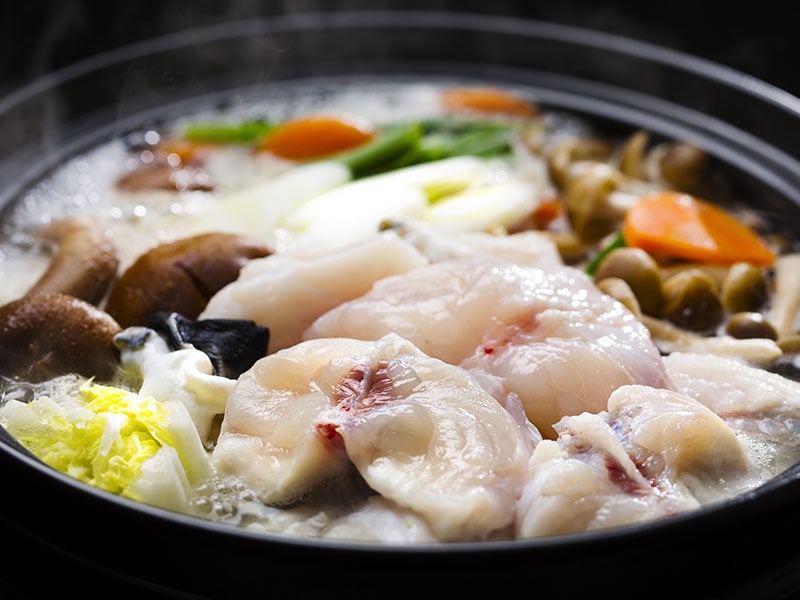 Japanese residents have been familiar with this fish. However, it is dangerous as it contains tetrodotoxin poison, thereby requiring expertise-skill chefs to prepare and remove all toxins within fugu fish.
In fact, it is illegal to serve fugu fish in many parts of America and some countries because there are some death cases related to consuming the fish. Only qualified chefs are permitted to cook fugu, so you cannot buy them at the market and prepare them at home if you are not well-trained.
Fugu fish is served as sashimi (raw) or chirinabe (cooked hot pot with vegetables) in Japan, and it is one of the most well-known Japanese cuisines.
Watch this video to know more:
Many people might find it is quite revolting to hear about this dish, let alone consume it. Actually, it is known as one of the best cuisines of French and China. Frog is also a popular meat in some Asian countries such as Vietnam, Cambodia, Thailand…
In fact, they have a chicken-like flavor and texture. Although their skins might look unsightly, their meat has a moderate flavor. Frog legs are also high in protein, vitamin A, and omega-3 fatty acids.
There are various ways to cook frog legs, considering the specific cuisine of different countries. In French, they season frog legs with salt and pepper, then coat them with flour and heat it with melted butter until it turns golden brown. They also serve frog legs with sauce and bread.
30. Frankfurter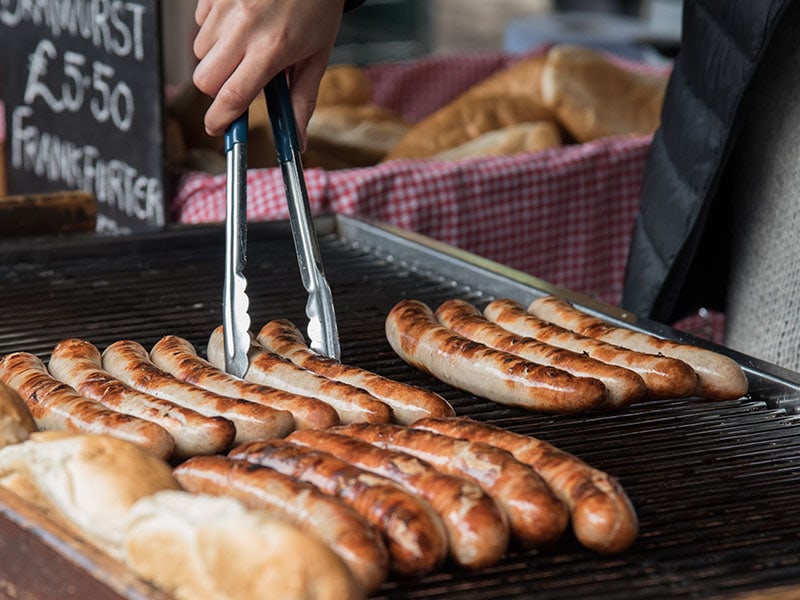 It also refers to a hot dog or wiener. Frankfurter is a smoked and cooked sausage that was first created in Vienna, Austria.
Beef, veal, pork, chicken, or turkey can all be used to make Frankfurters. In general, they are composed of around 30% fat and 15% protein. They also come in a variety of sizes, ranging from tiny to long, with the most popular length being around 15 cm.
If you see they are labeled 'beef,' it signifies they are created entirely of beef; other materials like soybean or milk solid are not permitted to be used in the production of beef frankfurters. But if the label says 'frankfurters', it could contain a range of meats as well as other materials.
Frankfurter is a ready-to-eat dish, but it would be better to enjoy if you steam, grill, or fry it and serve with varying kinds of salad.
What Are Your Favorite F Foods?
This article covers various kinds of foods, from the common to hard-to-find ones around the world. So what is your favorite one on this list? And would you want to try new foods that start with F?
Leave your comment below if you have any questions or any ideas for food with the letter F. I hope you find this article useful, and do not forget to follow our page for more interesting facts about foods in other letters in the alphabet.