Are you curious about foods starting with G? This fascinating article will help you answer that question as well as introduce you to some delicious and unique ingredients.
From their origins and nutritional value to creative ways to incorporate them into your meals, you will learn a lot of interesting facts about various mouthwatering G-foods.
So, if you're looking to spice up your menu or impress your friends, keep reading for some gastronomic inspiration!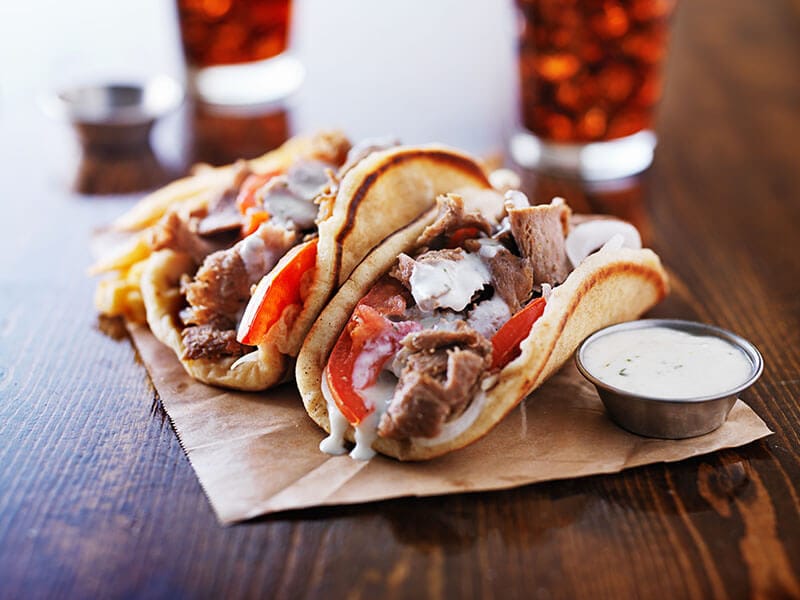 What's A Food That Starts With G?
Here is a list of all the delicious foods beginning with the letter "G" that you're about to discover.
Breakfast
Gnocchi
Goetta
Granola
Griddle Scones
Grillades
Gumbo
Garlic Bread
Savory Foods
Gammon
Goat
Goose
Gravy
Grouper
Gyros
Galantine
Gefilte Fish
Giblets
Gazpacho
Goulash
Cheese
Gruyere Cheese
Gervais Cheese
Gorgonzola Cheese
Gouda Cheese
Goat Cheese
Desserts
Garash Cake
Gelato
Genoa Cake
Gingerbread
Griddle Cake
Gugelhupf
Gâteau Basque
Galette
Genoise
Graham Crackers
Fruits And Vegetables
Garlic
Goa Beans
Grapes
Grapefruits
Green Onions
Groundnuts
Green Beans
Garbanzo Beans
Ghost Peppers
Goji Berries
Gooseberries
Greek Olives
Guava
Herbs
Galangal
Genovese Basil
Ginkgo Biloba
Goldenrod
Mexican Foods
Gordita
Gringas
Guacamole
Guisado
Korean Foods
Galbi
Gejang
Gopchang
Gyeranjjim
Irish Foods
Garlic Cheese Chips
Goody
Guinness Chocolate Mousse
Indian Food
Gajar Ka Halwa
Gatta Curry
Gobi Matar
Italian Foods
Gamberetti
Garganelli
Grana
Other
Ghee
Gherkin
Greek Yogurt
Gumdrop
Gummy Bears
From daily staples to traditional cuisines around the world, below is a comprehensive list of absolutely delish foods to explore. Without further ado, let's dig in!
Breakfast
Often mentioned as the most crucial meal of the day, breakfast gives you a quick boost of energy to kick-start your day. If you're running out of breakfast ideas, here are a few recipes beginning with G to put to the table.
1. Gnocchi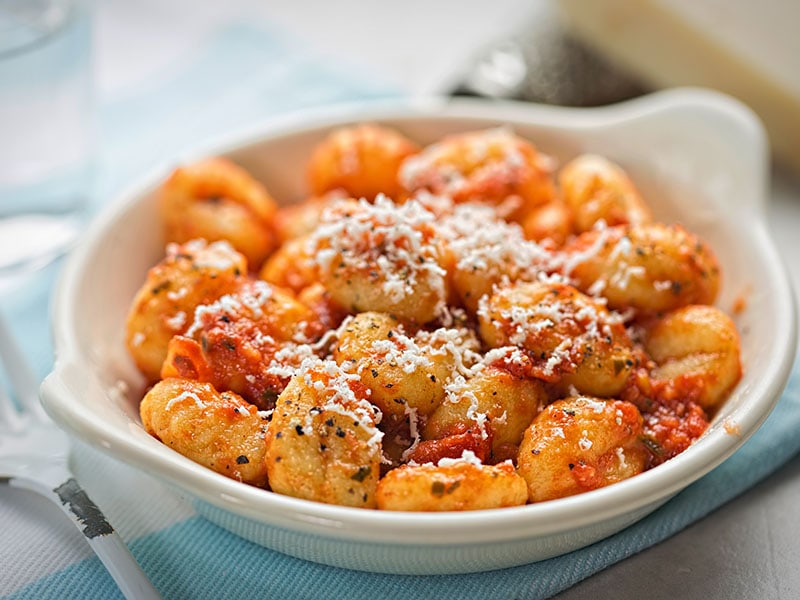 When you're in the mood for a funky and fun breakfast fix, try this perfect Italian skillet recipe. It is a pillow-soft potato dumpling pasta made from mashed potatoes, flour, and eggs. This mixture is carefully rolled and boiled to create tender gnocchi.
You can find them in the pasta aisle of your local grocery store. Gnocchi pairs well with a variety of sauces, like sage butter and pesto, and is typically topped with Parmesan. For a modern twist, try versions that incorporate sweet potatoes, sausages, meats, or even fruits.
You can add gnocchi into your chicken soup and turn this combination into a warm Italian soup treat.
2. Goetta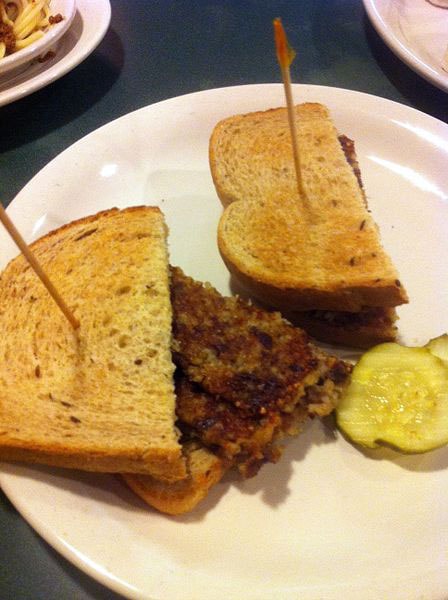 Goetta is basically a mix of meat, oats, spices, and onions. This unique sausage was made by German immigrants who settled in the Cincinnati metropolitan area. It is often served plainly as a breakfast food. Interestingly, quite a lot of people use it as a burger filling or pizza topping.
With its blended texture, this German sausage is both chewy and crispy, which is fantastic for breakfast. When you fry Goetta in the early morning, make sure to achieve the golden brown colors on both sides before presenting it on the plate.
Need a guide on how to make a perfect batch of Goetta? Here's how to start from scratch.
3. Granola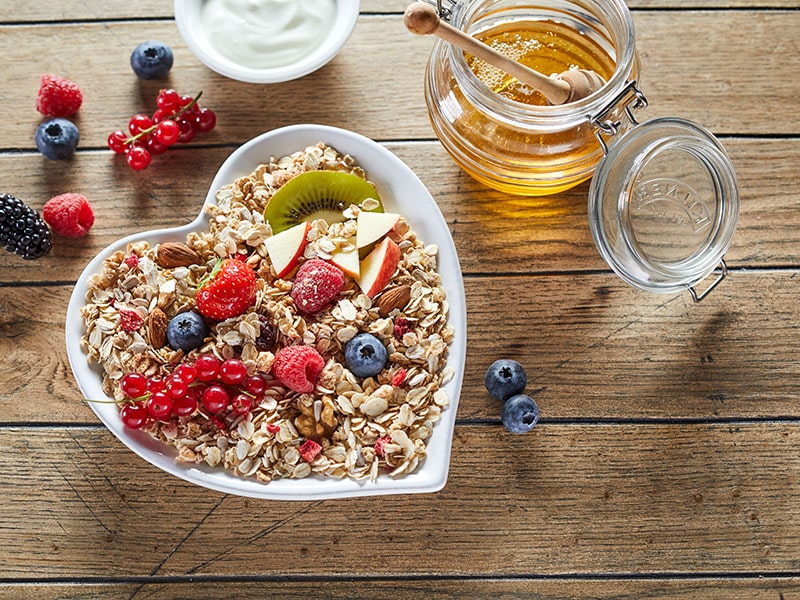 This filling breakfast option has its place in many health-conscious diets thanks to its rich nutritional profile. The basic treat boasts a chunky, crunchy texture with a blend of sweet and salty flavors.
These qualities come from the use of many wholesome ingredients, such as rolled oats, nuts, and honey. In addition, you can easily jazz up your granola by topping it off with puffed rice, fresh/ dried fruits, seeds, chocolate chips, and roasted cashews.
You can use granola in various ways, such as a crumble topper or in baked goods. Feel free to mix it into yogurt or smoothie bowls or even toss it into salads. With many different varieties and flavors, including granola bars, it will stop you from ever missing breakfast again!
4. Griddle Scones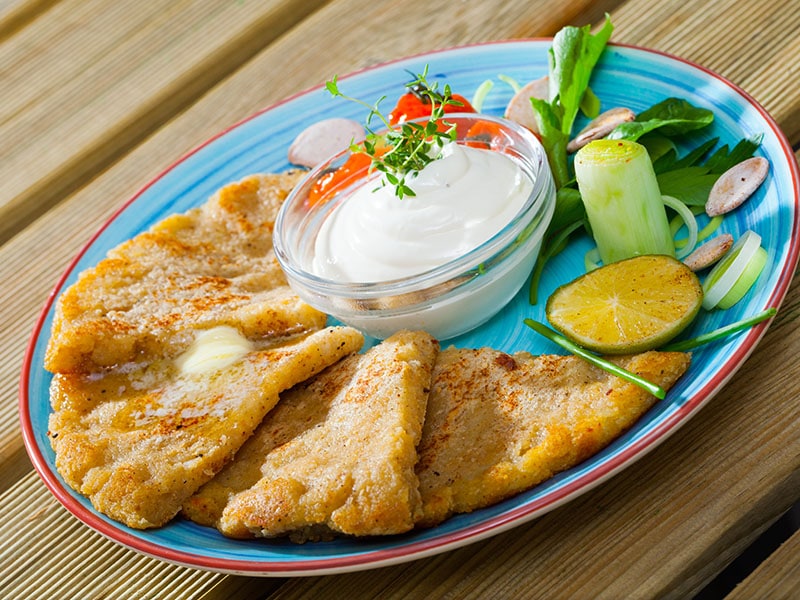 Nothing gives me more pleasure than tender and buttery scones in the morning. Well, perhaps nothing other than an upgraded version of scones: Griddle scones, also known as girdle scones in Scots and Northumbrian English.
They are a tasty alternative to traditional oven-baked scones, having a unique texture thanks to being cooked on a griddle or frying pan. In New Zealand, locals usually prepare them as one large, disk-shaped mass, which they divide into wedges for serving.
This dessert offers a stunning golden crust, a nice contrast to the fluffy and tangy interior. Top them off with golden syrup, jam, sour cream, or fruits for an extra burst of flavor.
5. Grillades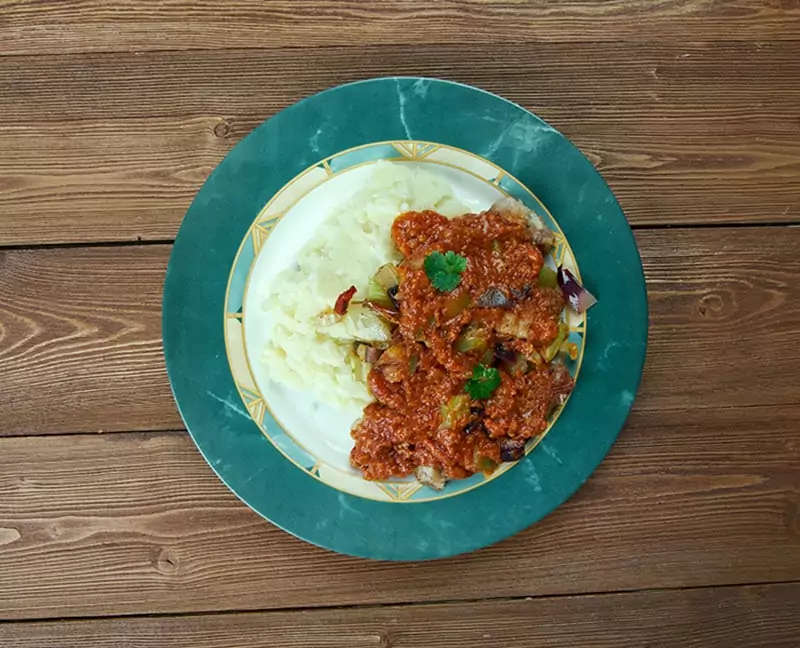 Grillades may sound like they're grilled, but they're actually fried or seared breakfast and brunch dishes. People prepare this traditional Creole food by cutting meat into medallions, pounding them flat, adding seasoning, and dredging the meat pieces in flour.
The next step is to brown and braise the meat in a delicious gravy made from a roux and chopped or crushed tomatoes. Some common seasonings include thyme, bay leaves, cayenne, hot sauce, and a few splashes of wine.
Though typically made with beef, it goes well with veal or pork if you're in a pinch. If you're ever in New Orleans, you'll find grillades served in many local restaurants with grits. This classic combo will stick to your ribs.
6. Gumbo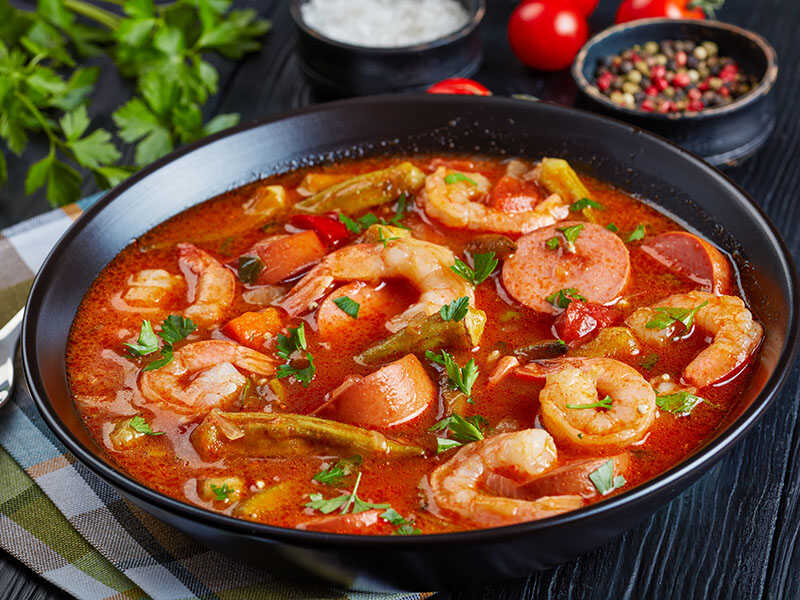 This Louisiana-born delicacy is a hearty Southern classic stew loaded with flavor. It starts with the "holy trinity" of diced onions, celery, and green bell pepper, which locals thicken with okra or roux. For the main ingredients, various kinds of meats, sausages, seafood, and veggies will do nicely.
Gumbo is a versatile dish to serve over warm white rice. It comes in two main categories. Creole gumbo boasts tomatoes and seafood, while Cajun gumbo is topped with green onion and parsley. Both are truly soul food at its finest.
7. Garlic Bread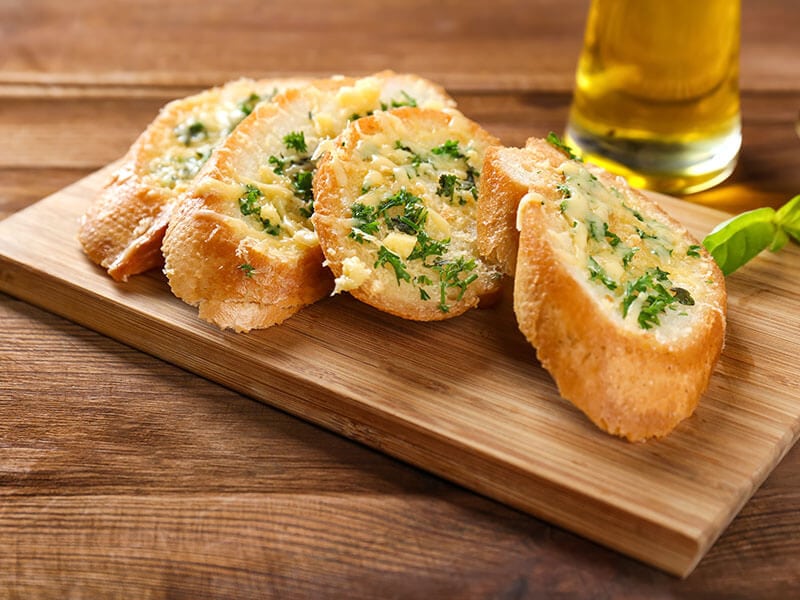 This beloved Italian-American invention is simply divine. Picture a warm, crusty loaf slathered with a delicious mixture of garlic and butter. My mouth is watering already!
You can find it in restaurants around the world, grab a ready-made option from the frozen aisle, or whip up your own at home. Garlic bread is an ideal appetizer or side dish, the champion of sopping up that extra pasta sauce.
Popular Savory Foods
Simply put, a savory dish involves spicy, salty, meaty, bitter flavors, or a combination of those. Whip up your kitchen to meal-prep for these amazing savory dishes starting with G.
8. Gammon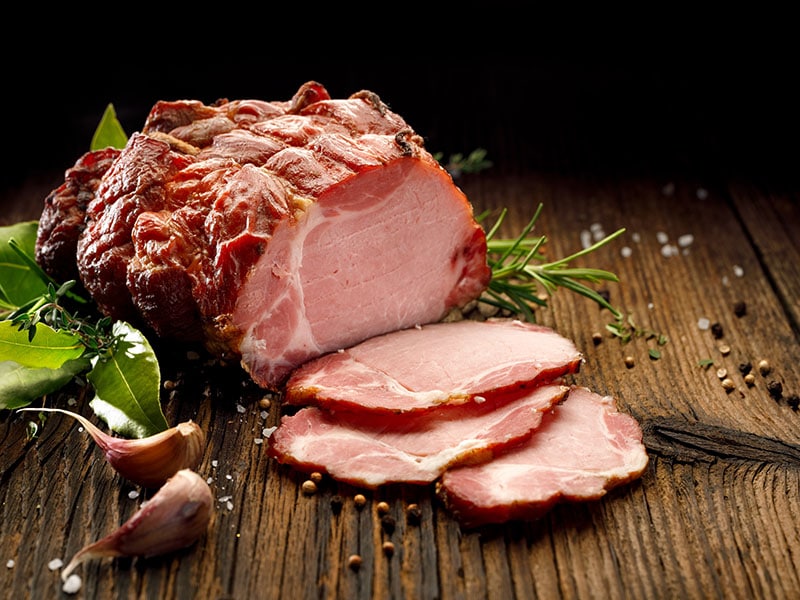 If you plan to step away from pan-fried bacon for a while, this variety of ham is a much healthier substitute for your meals without skimping on the flavor. Gammon is basically a cut of pork, ideally from the pig's hind legs, that's cured by dry-salting, brining, and sometimes smoking.
On the taste side, it is pretty much a mixture of ham and bacon with a salty and tangy flavor. But unlike ham, gammon arrives raw and requires cooking. You can boil, roast, or grill it to perfection. This succulent meat is a popular Christmas dish and a popular pub fare.
A favorite in the UK and Ireland, this low-calorie treat makes a great showstopper for gourmet meals and can be served with many kinds of vegetables. As a kind of cured pork, it is a good source of protein (1), as long as you don't overeat it.
9. Goat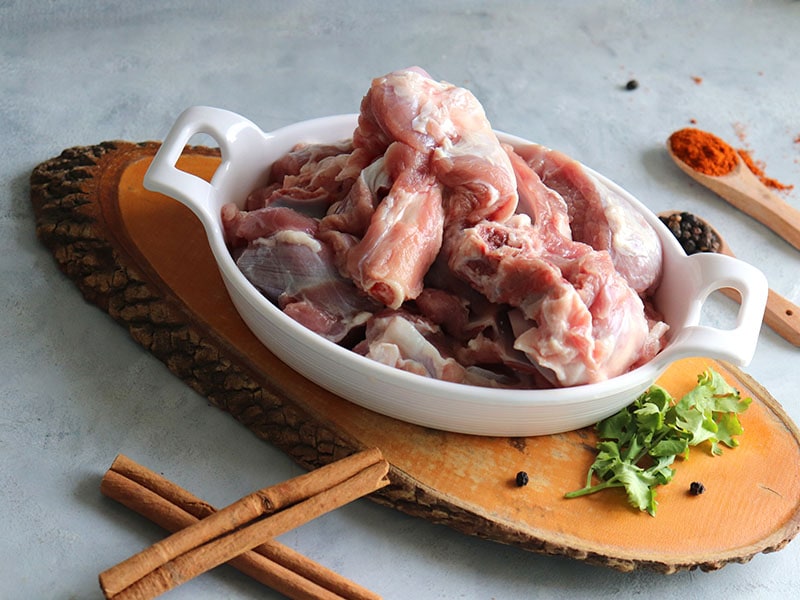 Goat meat might be considered exotic in America, boasting less popularity than beef, pork, and chicken. But it has been a famous staple and delicacy in many cuisines for centuries.
This red meat is tender, fairly gamey, and low in fat (2). Some people describe it as similar to beef in taste. But this meat is healthier than beef and packed with essential vitamins.
Thanks to its savory characteristics, goat meat pairs well with other bold flavors. It lends itself to slow-cooking methods, giving off a wonderful aroma for irresistible broths and soups.
10. Goose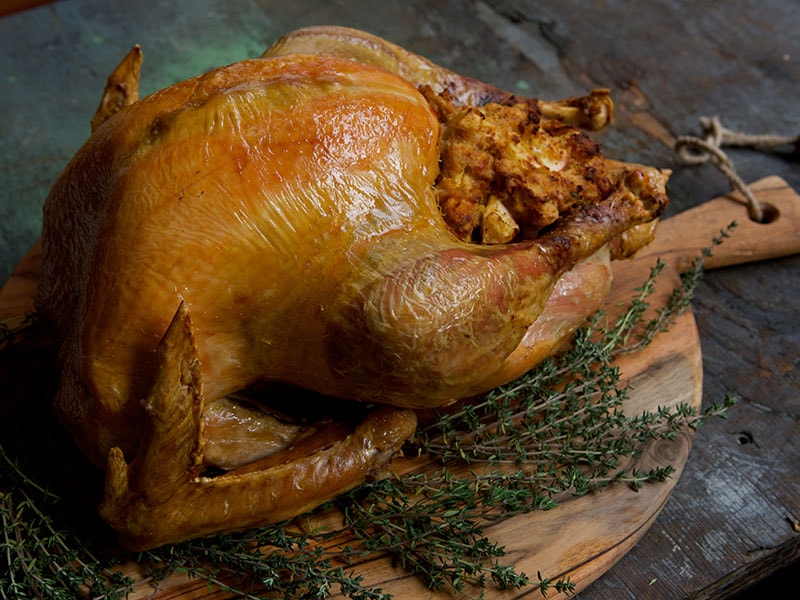 While it might not be as popular as turkey or chicken, roast goose is a common sight in Chinese, Middle Eastern, and European cuisines. Roasting is the preferred cooking method, which brings out the rich flavor and dense, juicy texture of this poultry.
With a high fat content (mostly under the skin) and a taste closer to red meat than chicken, goose meat offers a unique, mouthwatering experience you won't forget.
11. Gravy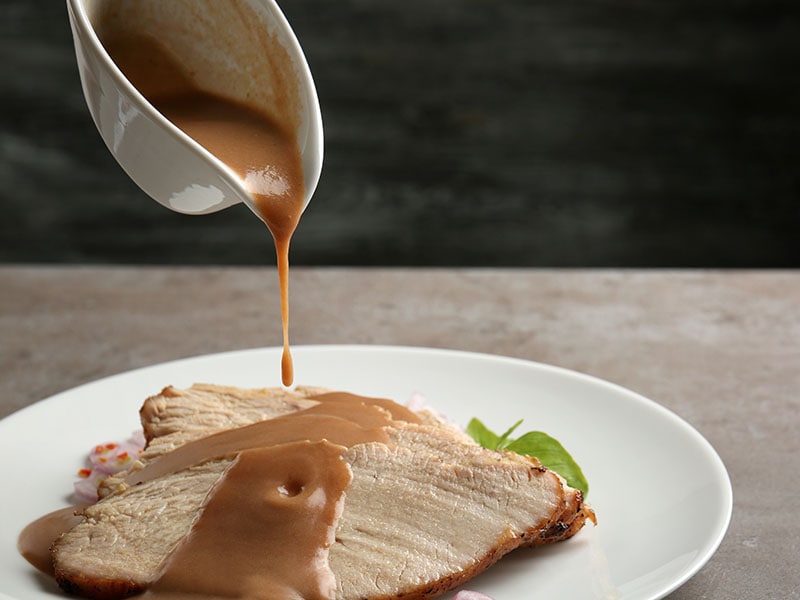 At the most basic, gravy is a type of thickened sauce made with meat juices, broth, and starches. You'll find two main types: cream gravy, which incorporates milk or cream, and brown gravy, made with broth. Either can be made from scratch or purchased as a mix at the grocery store.
A lip-smacking gravy should be thick enough to form a fulfilling layer of sauce atop the base of hot cooked meat, pasta, or almost whatever you put on the plate. It is a trusty condiment or sauce that brings extra flavor to your favorite dishes.
Gravy brings mouthwatering flavor to chicken fried steak, mashed potatoes, meatloaf, turkey, and even poutine. And for vegetarians, there's an onion-based version that's just as delectable!
If you can't finish a big batch of gravy, don't fret because it still tastes incredible on mashed potatoes and sandwiches the next day. So, be sure to put the leftover in an airtight container and store it in the freezer.
12. Grouper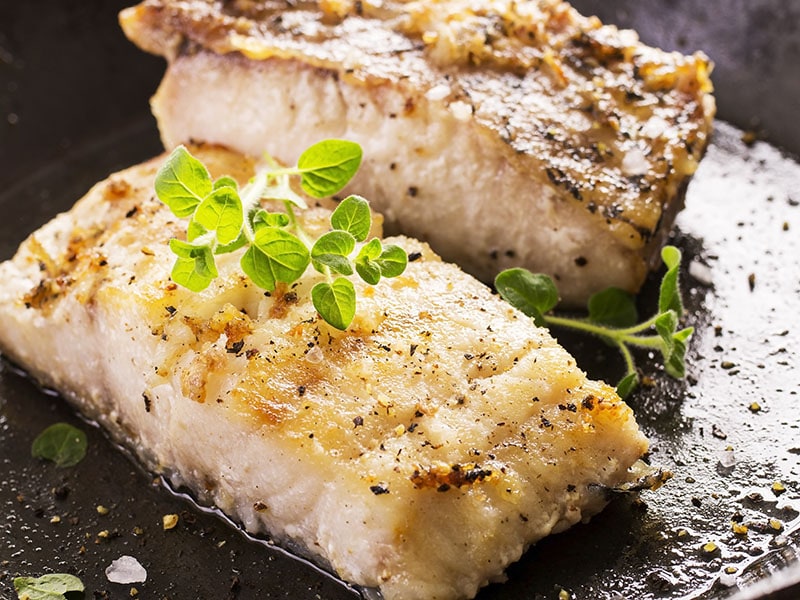 If you're a serious seafood lover, grouper is an excellent choice for a weeknight dinner spot. Like other fishes, grouper provides a good amount of vitamins and minerals. However, due to its high mercury level, this fish should be served no more than once a week.
It is a member of the Serranidae family, like sea basses, and a sought-after fish by seafood lovers. You might find it alive in markets, both wild-caught and farm-raised versions, to meet demand. It's also a popular game fish for sea-angling enthusiasts.
Some popular grouper types are gag grouper, black grouper, and red grouper.
13. Gyros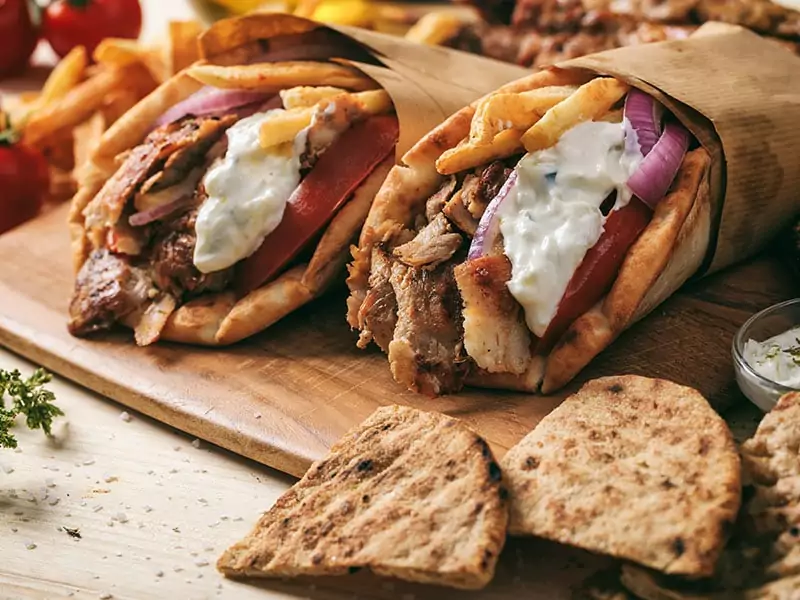 Originating from Greece, gyros is a delicious sandwich recipe for lunches and dinners. Thanks to the dish's incredible taste, most people consider it a must-try street food in Greece.
While the original dish involved pork, beef, veal, or lamb cooked on a vertical spit, you can easily make it in the comfort of your kitchen using beef or ground lamb.
It was named after the Greek word for "spin," and is a delicious dish where meat is slow-cooked on a skewer and shaved off in thin slices. It's like a Greek-style meaty burrito! You can find this mouthwatering meal at various restaurants.
And there are unlimited dishes that pair perfectly with gyros that will blow everyone's mind with their mesmerizing flavors.
14. Galantine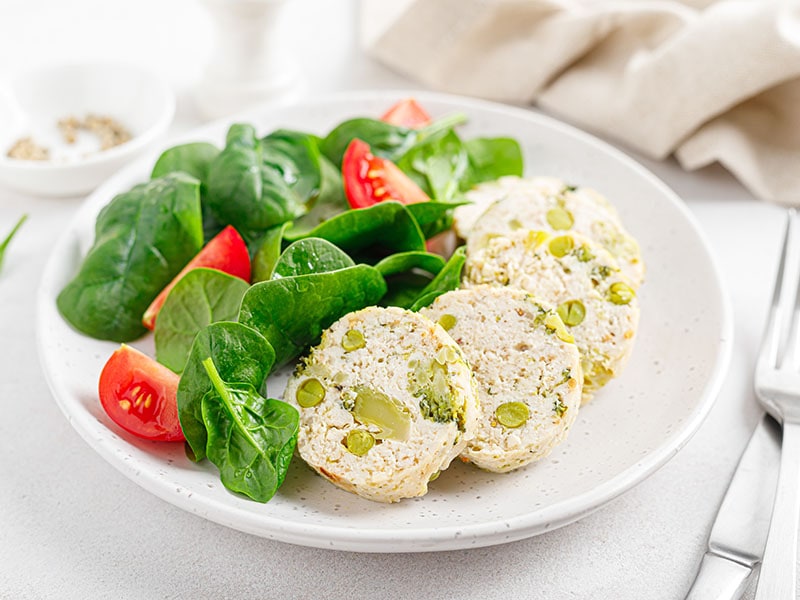 Galantine is a French culinary creation that uses boned and stuffed poultry or fish. After poaching in broth, it receives an optional aspic coating before being pressed into a cylindrical shape.
The next step is to chill it, then slice and serve it cold. Don't confuse it with ballotine, a similar dish made with forcemeats. Ballotine can be enjoyed hot or cold, while Galantine is strictly a cold dish.
15. Gefilte Fish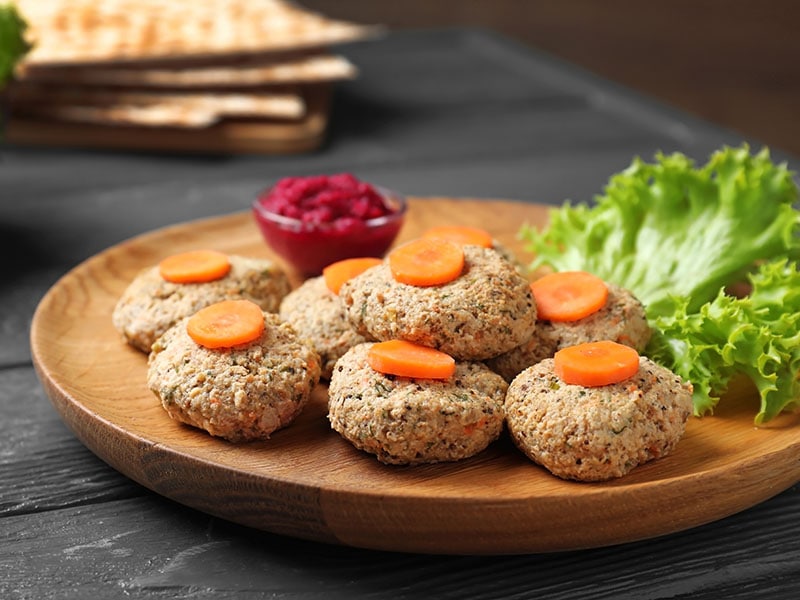 This traditional Ashkenazi Jewish dish is prepared from a poached blend of deboned and ground fish like carp, whitefish, mullet, or pike. This tasty mixture gets its unique texture from breadcrumbs, eggs, and vegetable scraps.
In the past, locals made the dish by stuffing the mixture back into the fish's skin. But nowadays, it is shaped into small oval patties or balls. As an appetizer, gefilte fish can be mildly sweet or savory, with a texture similar to firm, chewy matzah balls.
It's a beloved addition to many Shabbat and Jewish holiday celebrations, such as Passover.
16. Giblets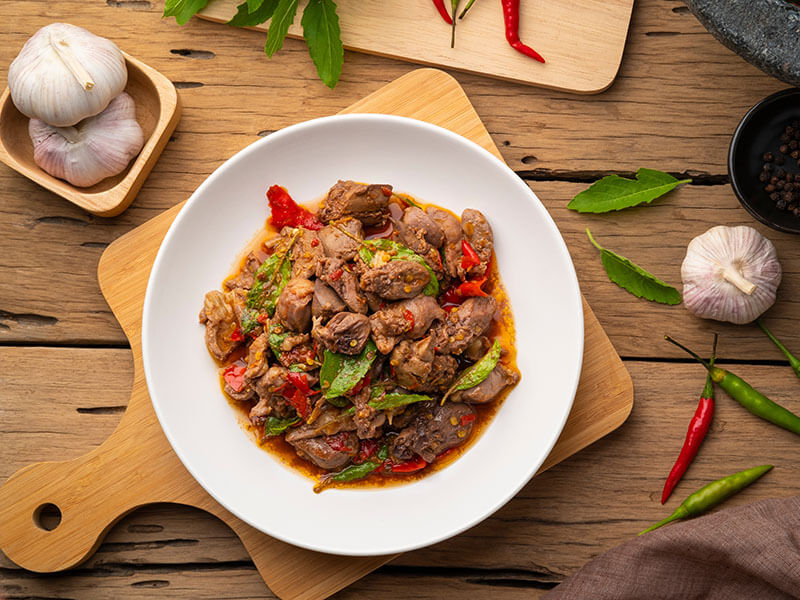 Giblets are the edible offal of poultry, including the heart, liver, and gizzard, mostly from chicken or turkey. Many cuisines worldwide have dishes using this exquisite ingredient, like pâté and Turkish pilaf.
In the Southern USA, people love whipping up giblet gravy – just without the liver. Although not readily available in most Western supermarkets due to low demand, you can still find these flavorful morsels at your local butcher.
17. Gazpacho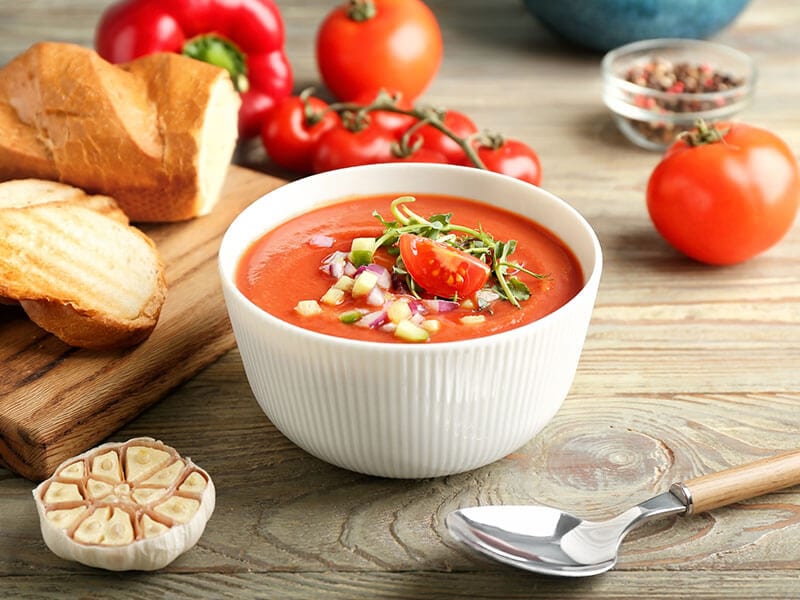 When you're suffering from a hot day or a hangover, let's enjoy Gazpacho, also known as Andalusian gazpacho. It is a cold Spanish soup made with blended veggies like tomatoes, cucumber, onion, and garlic, along with seasonings.
It is healthy to eat and simple to prepare: just puree the ingredients in a food processor or blender until smooth. Don't forget to refrigerate it before serving, so you can enjoy this delightful chilled soup at its best!
18. Goulash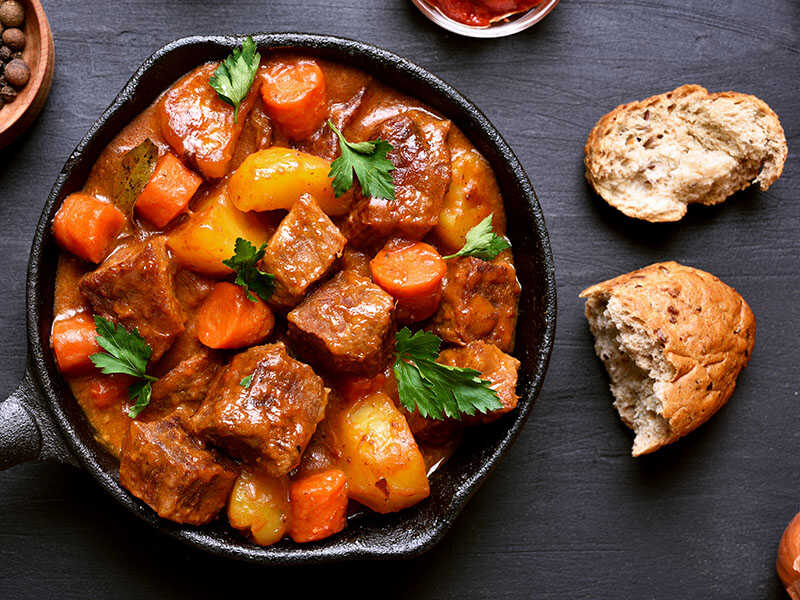 A national dish of Hungary, Goulash is also a popular choice in Central Europe and beyond. This soup or stew consists of veggies, meat (usually beef), noodles, and spices, with tomato and paprika taking center stage.
You can try other versions outside Europe, such as American Goulash. This hot and rich dish is the ideal comfort food for cold days, guaranteed to warm you right up!
Cheese
From well-known favorites to lesser-known gems, this section will show you a variety of delectable 'G' cheeses that will tantalize your taste buds.
19. Gruyere Cheese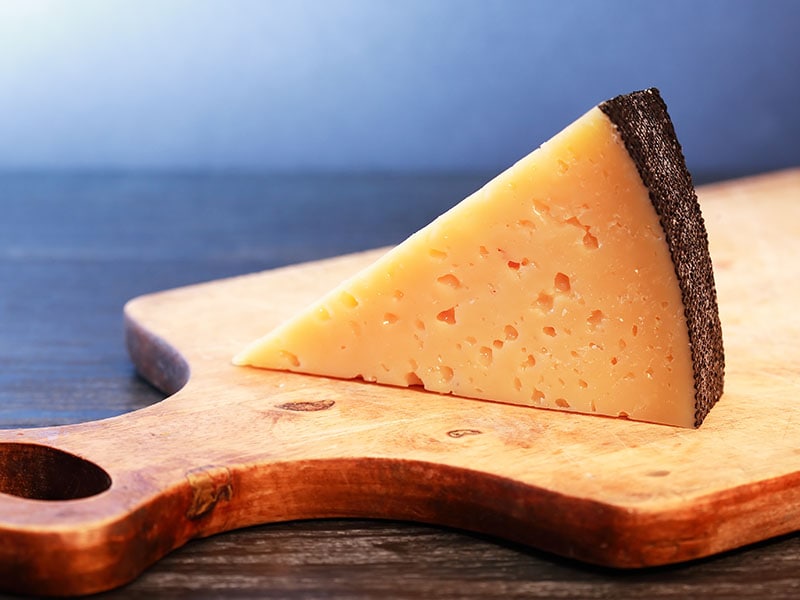 Gruyere cheese hails from Switzerland, specifically the town of Gruyères in Fribourg. This hard cow's milk cheese offers a flavor that varies according to its age. In its young stage, it's creamy, nutty, and slightly salty, while the aged version brings earthier, more complex tones.
This Swiss cheese is a versatile choice for fondues, soups, sandwiches, pasta, and salads. If you're looking for more affordable options with a similar flavor, consider Fontina, Comté, Emmental, or Beaufort.
20. Gervais Cheese
This French dairy delight is a soft and spreadable cheese that makes for an excellent cream cheese alternative. It contains between 60 and 75% milk fat and boasts a sweet and tangy flavor.
Gervais cheese comes in small cylinders or flat squares but might not be readily available in local supermarkets. In that case, you can check online stores. Perfect for serving with crackers or fruit as an appetizer, this cheese is a delicious way to elevate your party.
21. Gorgonzola Cheese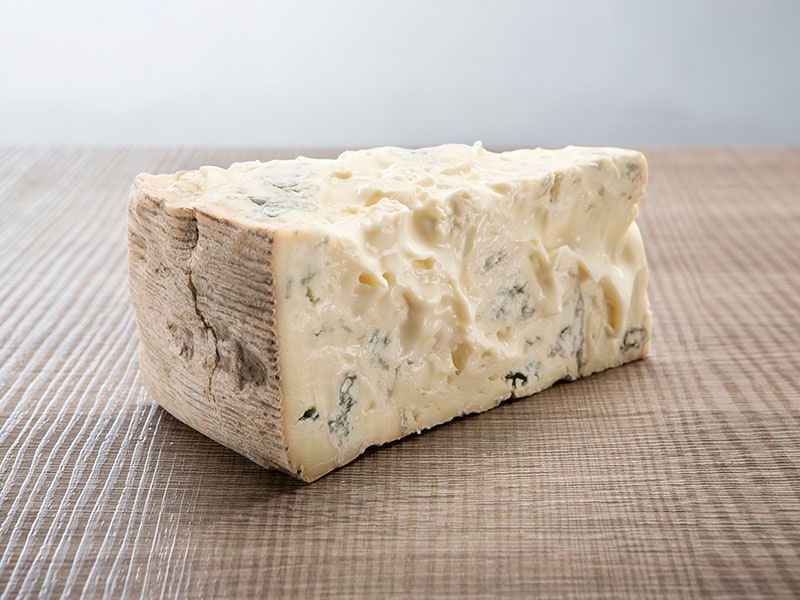 Gorgonzola cheese originates from Italy and is a veined PDO blue cheese crafted from unskimmed cow's milk. As it ages, the texture changes from semi-firm to crumbly. Its flavor profile is creamy, salty, and earthy, yet milder compared to other blue cheeses.
Nutrient-wise, Gorgonzola is packed with calcium, vitamins B2, B6, and B12 (3). In case you need a budget-friendly alternative, crumbled feta is a suitable replacement for crumbled Gorgonzola in any dish.
22. Gouda Cheese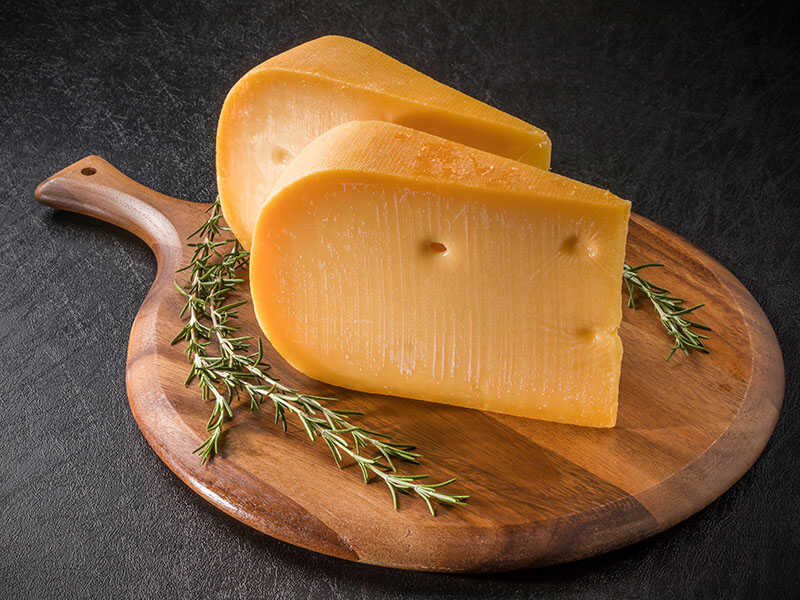 This semi-hard, cow's milk cheese hails from the southern regions of the Netherlands. You can find in it a soft yet dense texture and an aromatic, almost sweet taste reminiscent of caramel.
Gouda offers versatile enjoyment since it is perfect for pairing with fruits, bread, sandwiches, cheese platters, and wine vintages. If you're seeking similar alternatives, consider trying Edam, Gruyere, Munster, or Monterey Jack.
23. Goat Cheese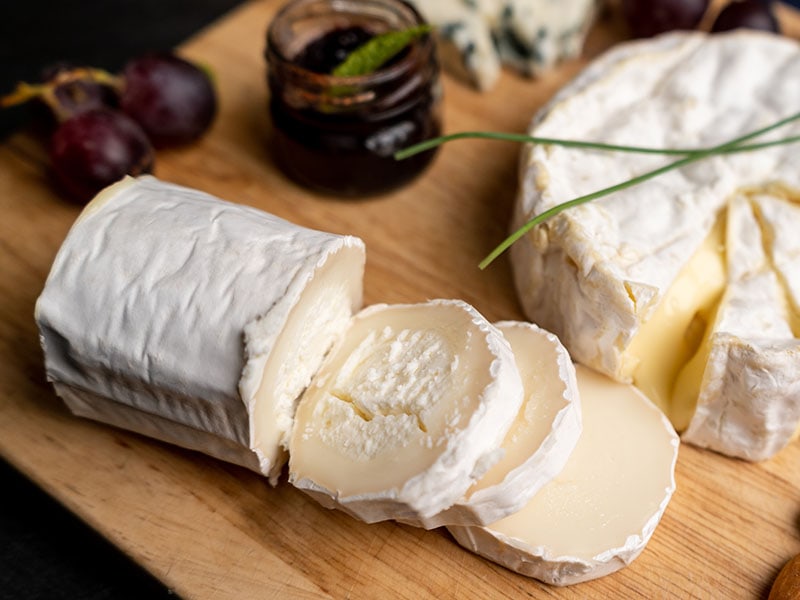 As you can guess, goat cheese has goat's milk as the main ingredient. It comes in a diverse range of textures, from soft to crumbly, and is popular in many varieties worldwide. What sets this cheese apart is its buttery and slightly tart flavor.
Amazingly, goat cheese is healthier than cow's milk cheese and puts less pressure on your digestive system, making it an excellent choice for those looking to enjoy cheese while maintaining a health-conscious diet.
Desserts
Dessert is an indispensable part of a hearty meal. When you're tired of spending too much time in the kitchen, these sweet and heavenly desserts are here to soothe your soul.
24. Garash Cake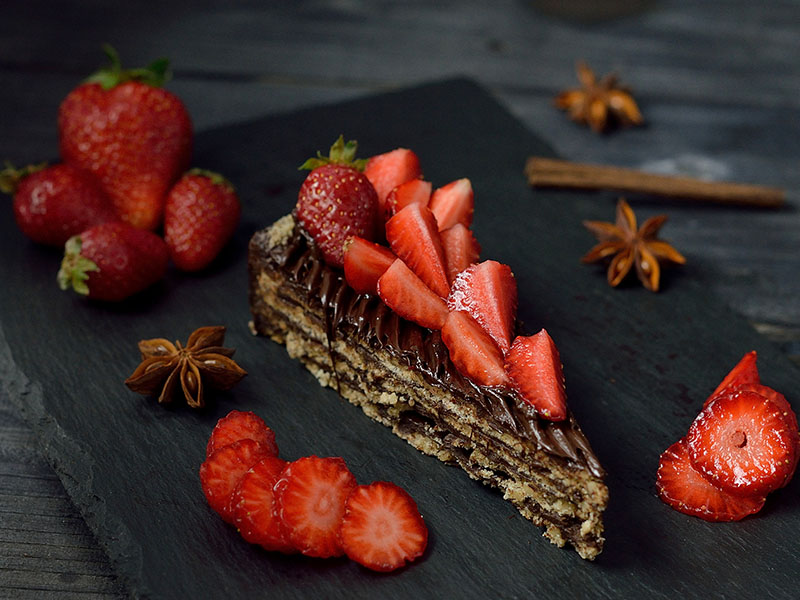 If you've come across a Bulgarian restaurant or patisserie, you surely have seen at least one Garash cake, which is probably the most popular dessert in their cuisine. It contains multiple layers of walnut-based cakes and dark chocolate cream covered in silky ganache.
This flourless cake boasts an intensely dark appearance with a super-rich and filling mouthfeel. It's light, healthy, and a classy treat for the holidays. As you enjoy it, send your thanks to Kosta Garash, the Austro-Hungarian confectioner who created it in 1885 in the city of Ruse, Bulgaria.
25. Gelato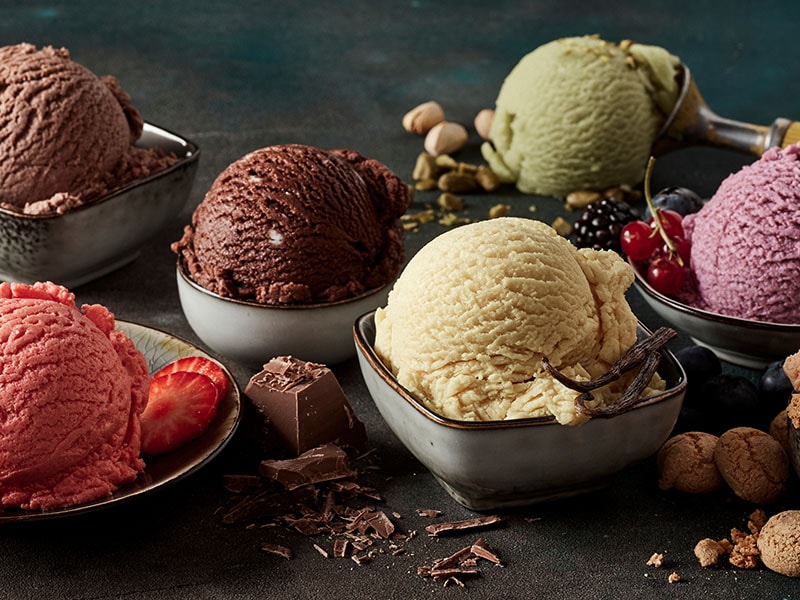 Gelato merely means "ice cream" in Italian, but it contains more milk and less cream than the American counterpart. It's a sort of frozen dessert from Italy that is churned at a slower speed and served at a slightly warmer temperature.
As a result, its texture is softer and silkier and will melt easily in your mouth. The rich and creamy taste will satisfy your cravings for soft-serve and keep you refreshed in all seasons. There're many flavors to suit your taste, from chocolate to fruits and tiramisu.
26. Genoa Cake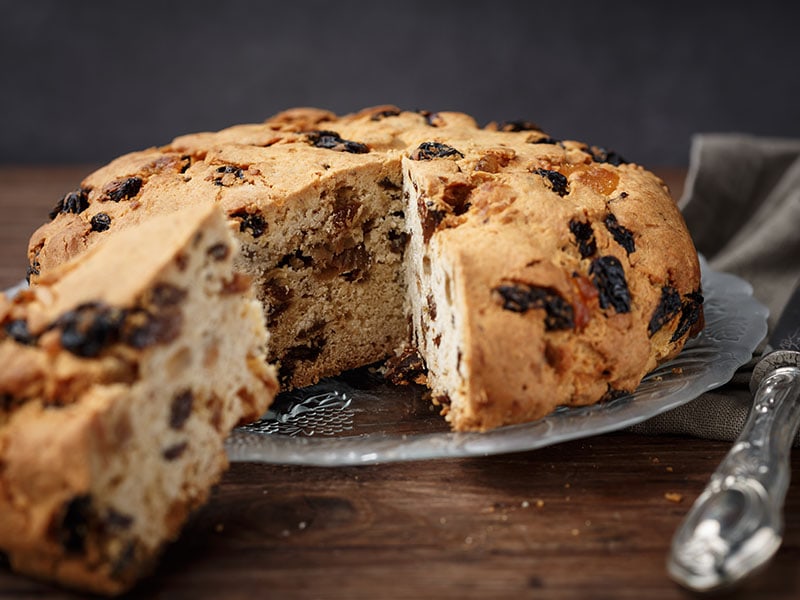 Genoa cake is a lovely Italian alternative to traditional fruit cake. It is a favorite weekend sweet treat because it's so easy to make at home. The cake contains ingredients like sultanas, raisins, currants, cherries, and mixed peel.
Importantly, it contains less fruit than fruit cakes. You can pair it with a cup of tea for an amazing afternoon snack or a pleasant end to a meal. It has a crumbly and tender texture as well as a delicate, citrus flavor that will satisfy your sweet tooth.
27. Gingerbread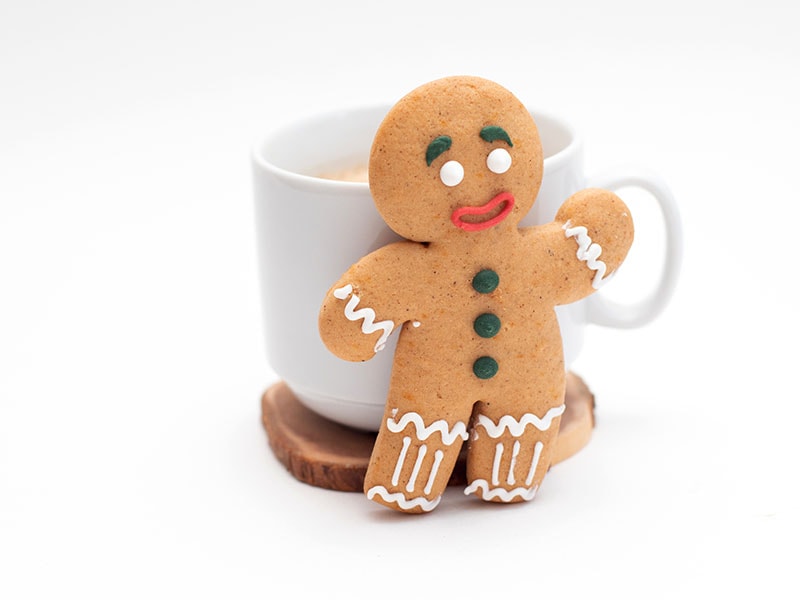 Nothing spells out "holiday" more than the warm smell of gingerbread fresh out of the oven. Besides traditional gingerbread houses or cookies, you can also find gingerbread-flavored ice cream to spice up your dessert options.
Traditional gingerbread is a mix of nicely minced gingers, cloves, cinnamons, nutmeg, and sweeteners. You can learn how to mince ginger safely to make this treat more easily.
This mellow mixture gives off a wonderful smell that will remind you of the good old time around your friends and family. It's a timeless baked good that's often paired with caramel sauce or whipped cream.
28. Griddle Cake
Essentially, griddle cakes and pancakes are the same. In the United States, you can use the terms griddle cakes and pancakes interchangeably. Meanwhile, in some regions of Canada and other countries, they might be called flapjacks or hotcakes instead.
Whatever name you use, this good old-fashioned treat is always a reliable choice for breakfast, lunch, midday brunch, or anytime you feel like it in the day. It can quickly cook up nice and fluffy within minutes. You can pair it with syrup, butter, fruits, or your favorite topping.
Cook up your own griddle cakes for a comforting treat after a hearty meal as follows.
29. Gugelhupf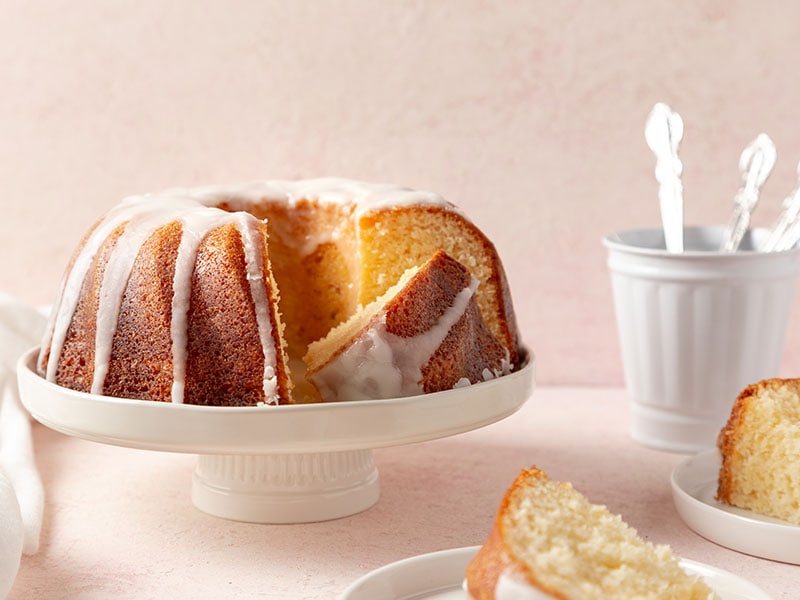 Gugelhupf (alternatively known as Kugelhopf) is a widely popular sponge-like cake in Western and Central Europe, especially in Austria, Germany, and Switzerland.
The traditional cake derives its eye-catching beauty from its distinctive circular shape, which is usually crafted in a Bundt pan. It's commonly served with a comforting beverage like morning coffee or afternoon tea.
The dessert is relatively easy to make, with main ingredients like butter, sugar, soft-yeast dough, raisins, and egg yolks. Whether served plainly with some powder or topped off with almonds, Gugelhupf has a shot at being one of the most delicious things you've ever tasted.
30. Gâteau Basque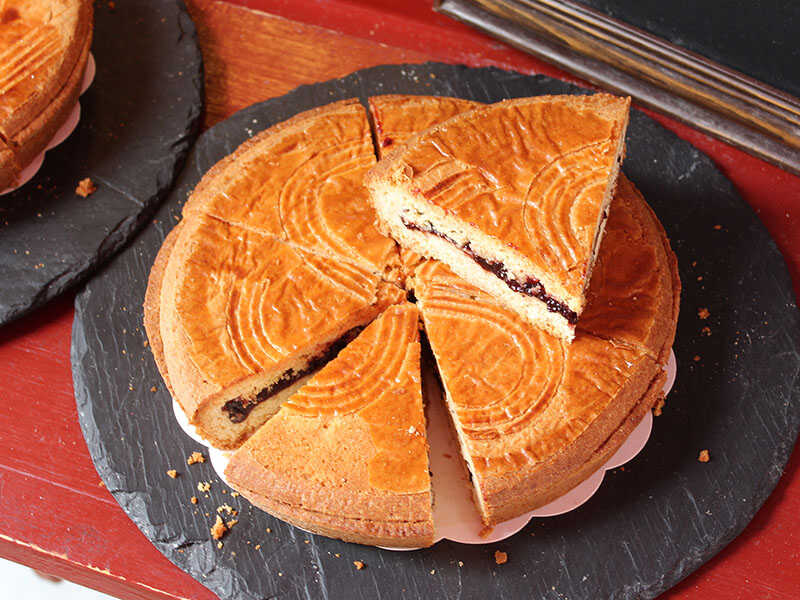 Gâteau Basque, which simply means Basque cake, is a classic dessert from the Northern Basque region of France. It is made with almond flour and filled with either pastry cream or jam and fruit preserves. This combo of crispy crust and creamy filling is a true indulgence for your taste buds!
31. Galette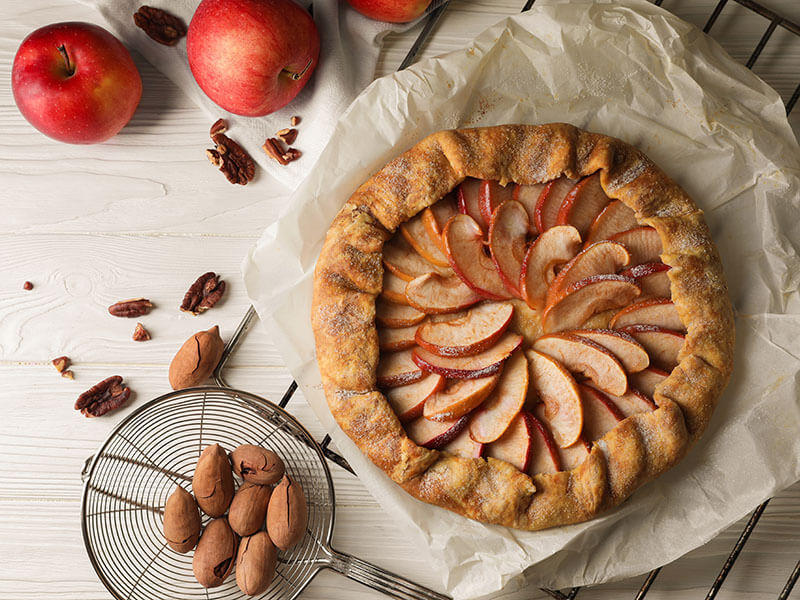 Galette is a French pastry that closely resembles a pie or tart, but you need a pie dish to make it. This pastry with a sweet filling comes in various variants, the most famous of which is the fruit galette, featuring cherries, blueberries, strawberries, or peaches.
You can serve a fruit galette with ice cream or simply enjoy it warm on its own.
32. Genoise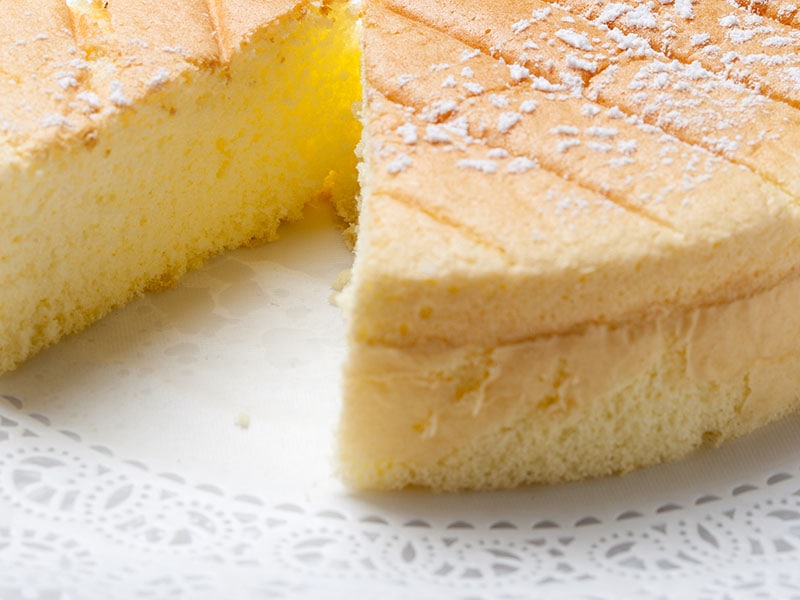 Genoise, also known as Genoese or Genovese cake, is a famous Italian sponge cake. It is named after its birthplace, the city of Genoa. You can also find it in France as well.
With simple ingredients like flour, sugar, and whole eggs, Genoise boasts a mild flavor and an incredibly soft texture. It's a versatile cake that cooks, and bakers often use as the base for cream-filled treats.
33. Graham Crackers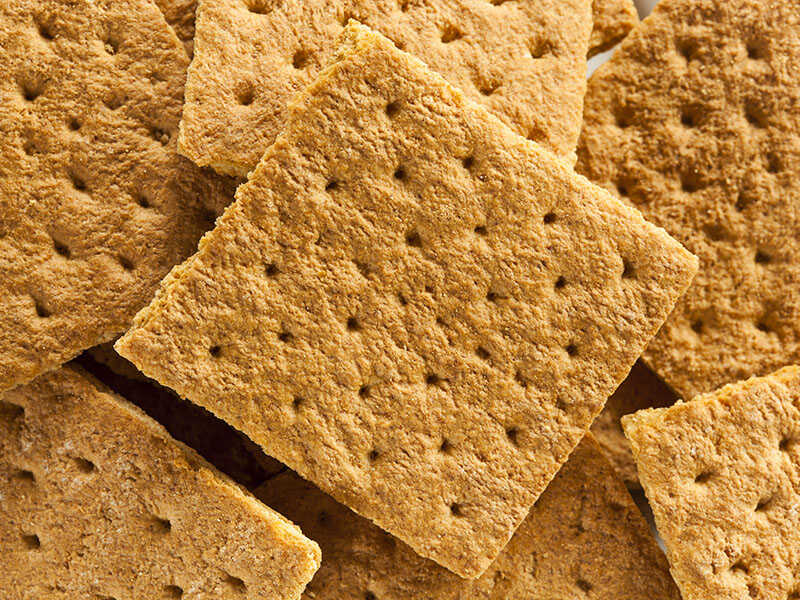 Graham crackers derive their name from the main ingredient: graham flour. They are a favorite snack food with a lightly sweet and sandy texture. The National Biscuit Company has been mass-producing them in America since 1898.
These versatile crackers have numerous uses, such as forming graham cracker crusts for pies, serving as a base, layer, topping for cheesecakes, and acting as a key component in making s'mores.
Fruits And Vegetables
There are many types of vitamin-packed fruits and vegetables to kick-start a healthy lifestyle. Try adding these greens to your meals starting now!
34. Garlic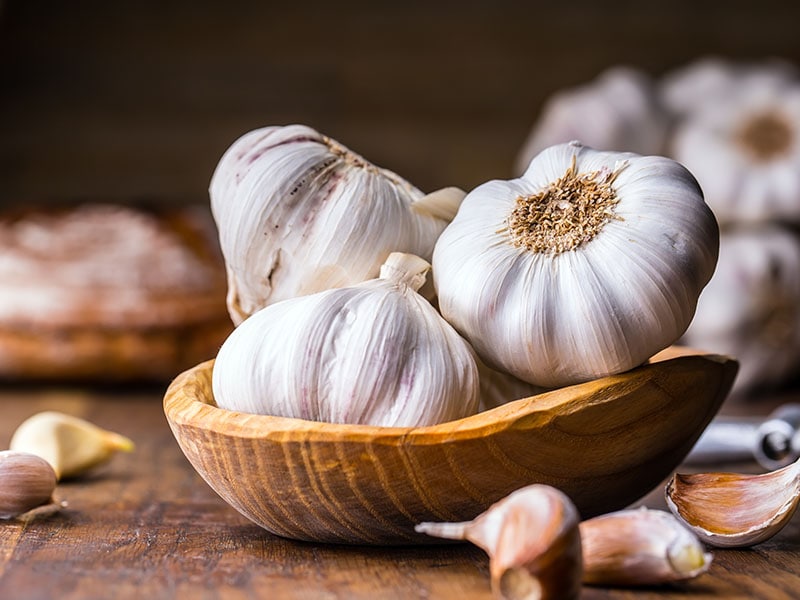 Though often mistaken for herbs, garlic is actually a type of vegetable. Consuming garlic on a daily basis is beneficial for your health in more than one way. For example, garlic is a fantastic supplement for heart and blood vessels (4).
While eating raw garlic on an empty stomach is proven to be the best way of consuming it, these veggies are most commonly used as a strong seasoning. To produce the boldest flavor, you should mince a few garlic cloves and cook them briefly before adding them to the pot.
To reap the benefits without the lingering odor, it's a good idea to stick to consuming 1 to 2 raw garlic cloves per day (5). On a side note, you should invest in a top-notch garlic keeper in order to increase the storage effectiveness of fresh garlic.
35. Goa Beans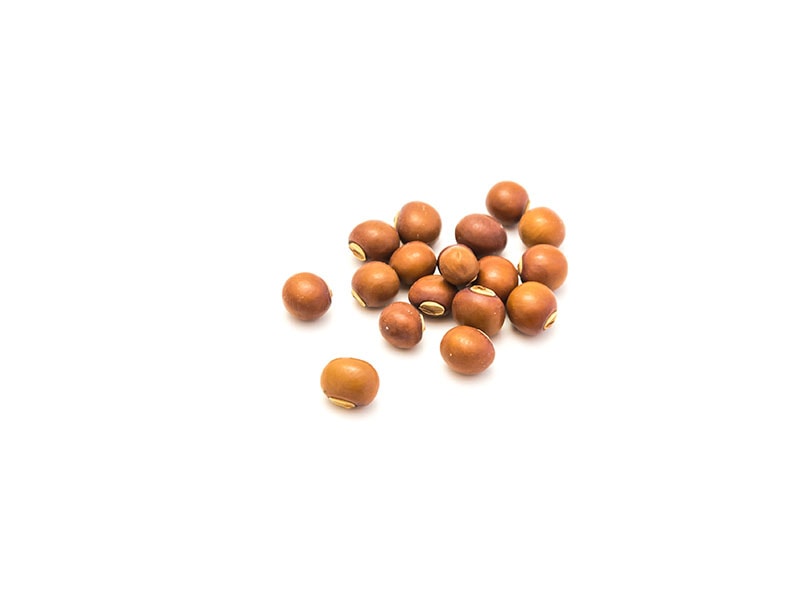 When you need something green on the menu, goa beans are a veggie choice you can never go wrong with. Also referred to as winged beans, manila beans, and princess beans, these pods originated in New Guinea and have made their way deep into Asian cuisine.
Like other peas, goa beans yield a subtle and pleasant asparagus-like flavor without the fibrous feel that may disrupt your appetite. When tossed into stir-fries or grills, this veggie will add a tender yet starchy texture to the dish.
But do you know that every part of goa beans is edible? The flowers make a lovely addition to salads, while the leaves can be enjoyed like any other veggie. That's not all – they're also packed with nutrients like vitamins A, B, and C, phosphorus, and iron (6).
36. Grapes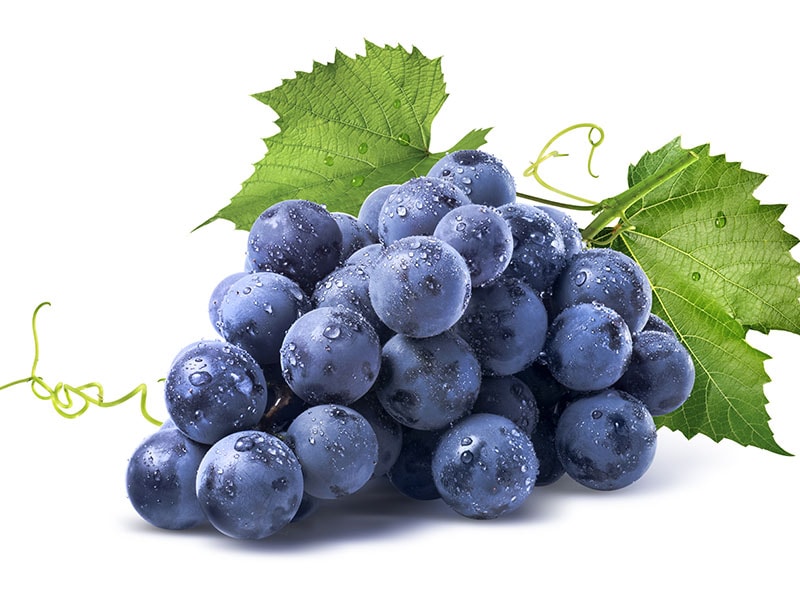 This juicy, fresh fruit is a favorite treat for many people. There are various grape types to choose from, with red, black, or green varieties. They have four main flavors: 4 main flavors: sweet, tart, bitter, or salty. They can all be eaten raw as well as added to various recipes.
In addition, grapes are essential in making both wine and grape juice, whose flavor can change significantly according to the cultivar. In case you didn't know, tossing in some chilled grapes can bring an interesting twist to your old favorite salads and low-fat chicken dinners.
37. Grapefruits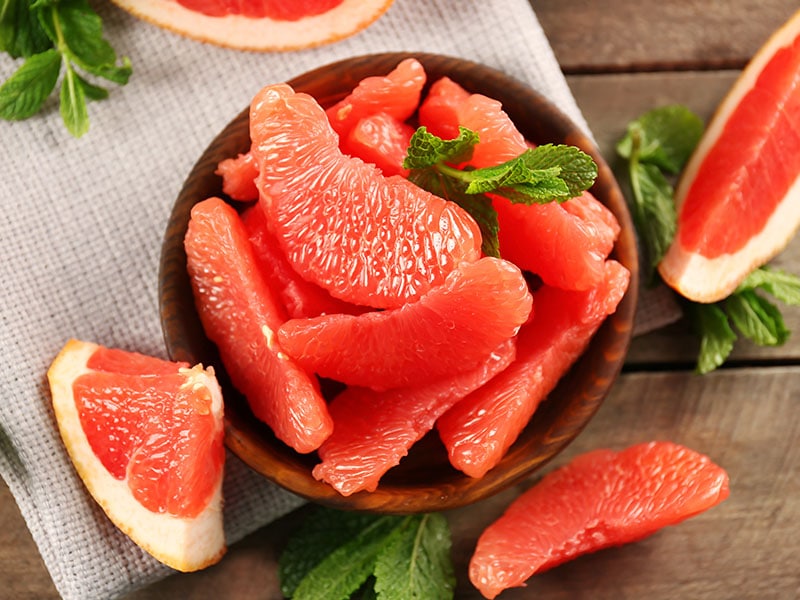 Nothing can fight off the summer heat like fresh grapefruit. It is packed with vitamin C and antioxidants to keep you healthy (7)! Want to savor its goodness? Drizzle some maple syrup or honey on top, or sprinkle a pinch of salt to tone down the tartness.
Whether you prefer to eat it in small segments or sip it as a juice, grapefruit offers a tasty and nutritious experience. Most people say that this delicious and juicy fruit's flavor can be described as sweet, sour, and a little bitter at the same time, a complex range of flavors that every palate will like.
On a side note, this type of fruit can affect how certain medicines work. So if you're on medication, be sure to consult your doctor if you plan to include grapefruits in your diet.
38. Green Onions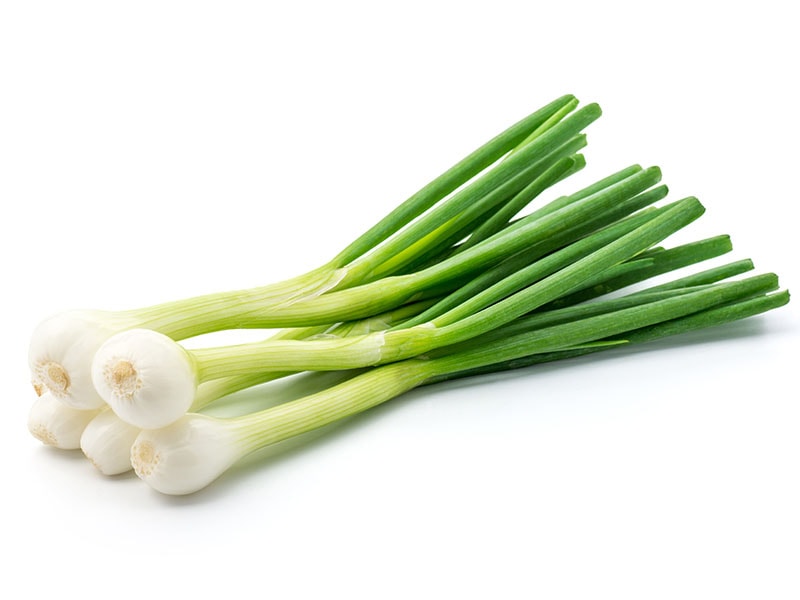 Green onions, also known as scallions, are a versatile ingredient that can elevate your dishes in a snap! Unlike spring onions, they have a smaller bulb with long, green stalks and a white stem. Next time you cook, consider adding a sprinkle of chopped green onions as a garnish.
These onions deliver a mild and grassy taste with a bright, earthy smell that can be enjoyed in many different ways. You can toss them in soups, stir-fries, baked dishes, sandwiches, or loaves of bread.
With zero calories packed, the veggie makes it a breeze to stick to your homemade healthy meals. If you want to keep them longer but are unsure whether to freeze green onions, the good news is yes, with help from common kitchen tools like ice cubes, food containers, etc.
39. Groundnuts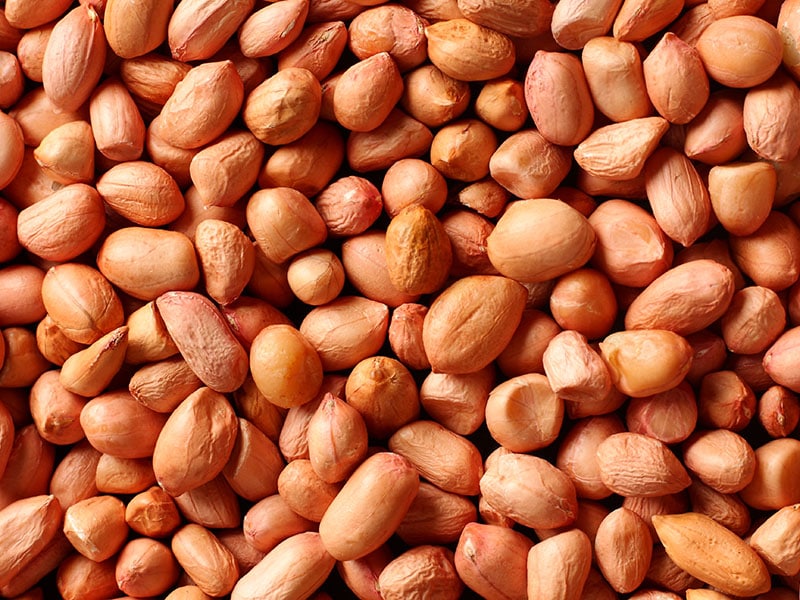 More commonly appeared by the name "peanut," groundnuts are popular dry fruits that belong to the group of peas. These nuts have crunchy and nutty goodness that makes for an addictive snack, which can get better through processes like roasting, salting, grinding, and honey glazing.
Groundnuts are a crucial ingredient for gritty-textured peanut butter, perfect for spreading on your favorite foods.
In addition to the taste, groundnuts are also an excellent source of fat, protein, and fiber (8). However, on the downside, this is also one of the most common allergy-triggering foods. If you have a peanut allergy, be aware not to even touch or smell them at all.
40. Green Beans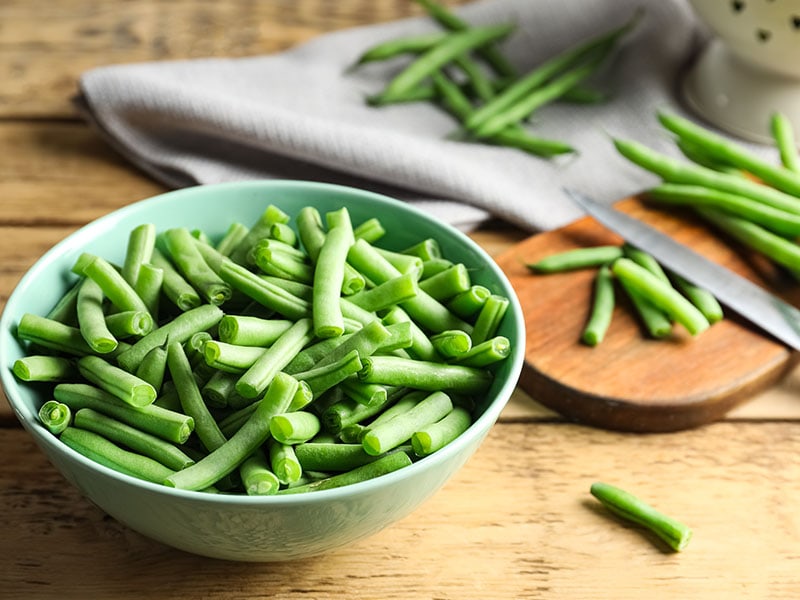 Green beans belong to the Leguminosae family, just like peanuts, peas, and lentils. You may know them under alternative names such as French beans, snap beans, and string beans.
These unripe fruits of the common bean can be eaten raw to unleash the grassy, slightly bitter flavor and crunchy texture. In the kitchen, their versatility shines through, as they can be steamed, boiled, stir-fried, baked, or pickled.
Their moderate levels of vitamins B6, C, K, and other nutrients is another charm. The popular northern USA dish, green bean casserole, is a delicious way to enjoy these health benefits.
41. Garbanzo Beans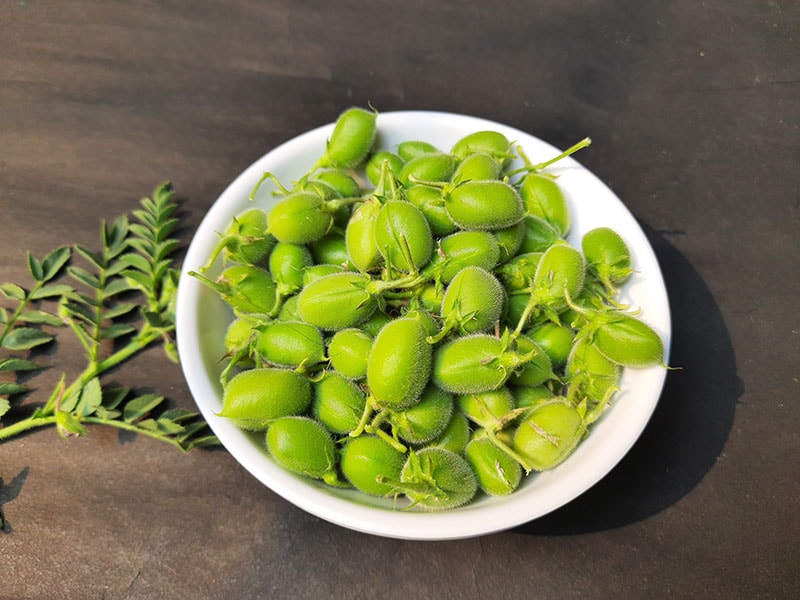 Garbanzo beans, also known as chickpeas, are part of the legume family. They play a vital role in many Indian dishes, from salads to curries. India is also the leading producer of the legume, as it cultivated 15 million tons in 2020.
If you're following a vegan or gluten-free diet, these beans are a fantastic choice, as they're rich in dietary fiber, iron, and calcium (9).
42. Ghost Peppers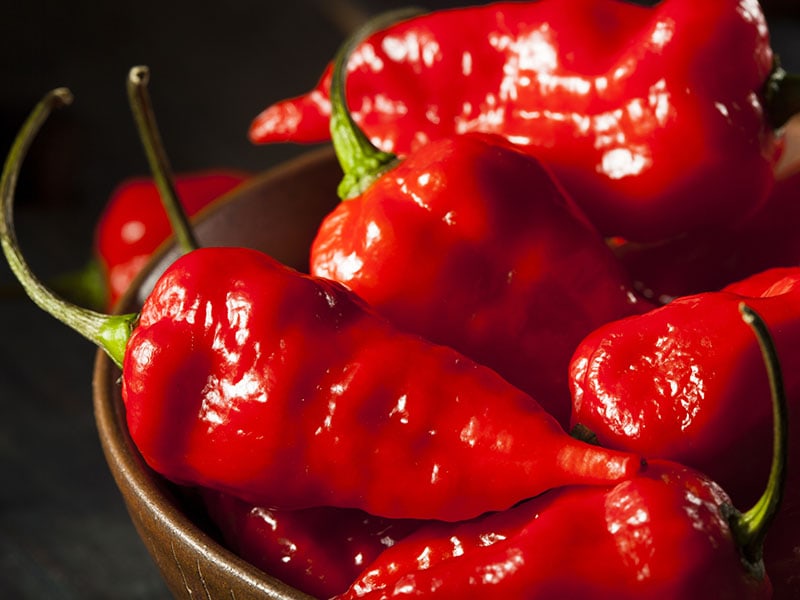 Ghost peppers, or bhut jolokia, are cultivated in Northeast India and are a fiery fusion of Capsicum chinense and Capsicum frutescens. Their red and orange hues and bumpy skin are their hallmark traits.
They are the hottest chili pepper, boasting a whopping 1,001,304 Scoville heat units (SHU). The central core with the seeds is the spiciest part, but there's a slight sweetness and fruitiness hiding beneath the heat.
Remember to consume and handle them with caution to avoid chili burns or eye irritation.
43. Goji Berries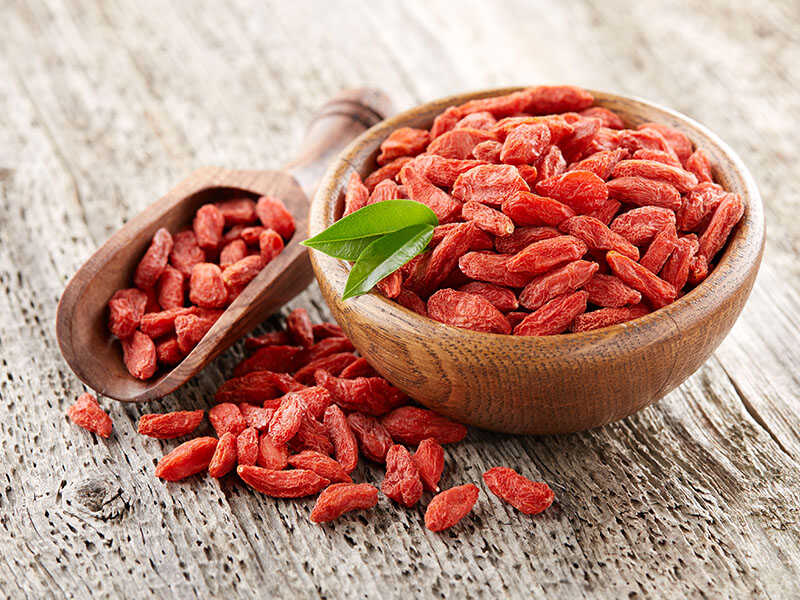 Brimming with protein, vitamins A and C, potassium, iron, magnesium, and antioxidants (10), Goji berries can serve dual purposes in both cuisine and medicine. They hail from Asia and are also known as wolfberries.
You can find them in both fresh and dried forms, but the latter is more accessible. These dried fruits have a light sweetness, tartness, and herbal flavor, while fresh ones taste a bit more bitter.
You can snack on them raw, incorporate them into granola bars, or use them to make tasty drinks. But keep in mind that they might interact with diabetes and blood pressure medications.
44. Gooseberries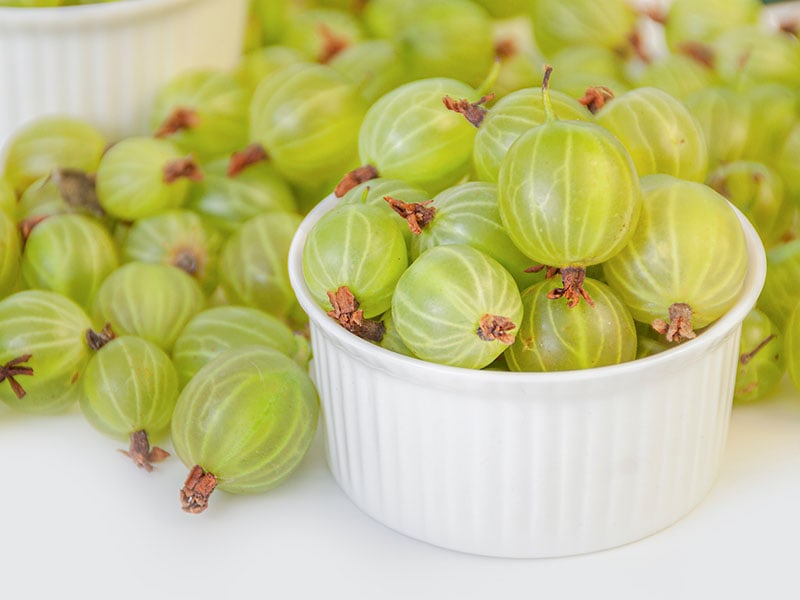 These vibrant little fruits that come in an array of colors, such as green, red, orange, purple, yellow, white, or even black. Slightly translucent and cherry tomato-sized, their flavor is reminiscent of grapes, with the green ones being more sour than the red or purple ones.
Gooseberries are suitable for being eaten fresh or used in desserts, drinks like milk or sodas, teas, and fruit wines. They're fiber-rich, antioxidant-packed, and low in calories.
45. Greek Olives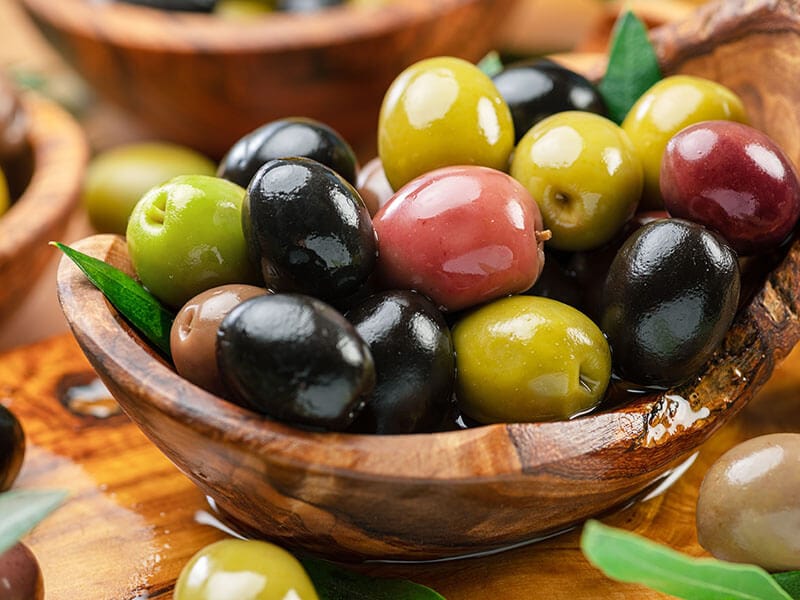 As Greece is one of the top olive-producing countries, there are many types of olives you can find here, like Kalamata, Chalkidiki, Ladolia, and Konservolia. Kalamata olives, named after Kalamata city, are the most well-known of the bunch.
These deep purple, shiny-skinned gems have fruit and smoky flavor. You can find them as table olives, or in other forms, such as olive oil, or wine vinegar. It's a good idea to make them a fantastic addition to your meals or a simple yet delicious snack.
46. Guava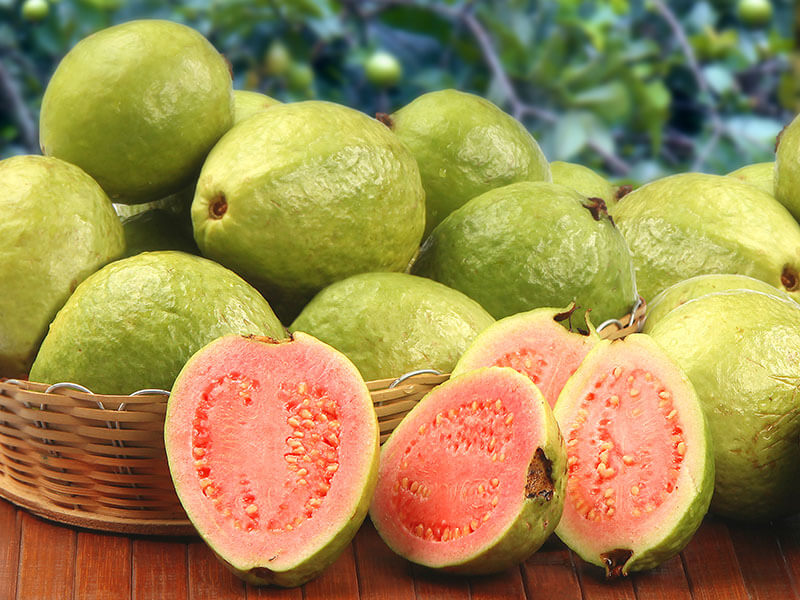 Central America, the Caribbean, and South America are home to this flavorful fruit, which loves growing in warm climates in tropical and subtropical regions. It is a wonderful source of vitamin C, fiber, antioxidants, and potassium.
With light green or yellow skin and creamy or pink flesh, guavas offer a unique blend of pineapple, pear, and strawberry flavors while maintaining a sweet taste. To enjoy their uniquely crunchy, grainy texture, you can eat them fresh, use them in jams, or create tasty beverages.
Herbs
High-quality herbs can take your dishes to a new level. Below are some famous herbs that you can use to maximize flavors and garnish your food.
47. Galangal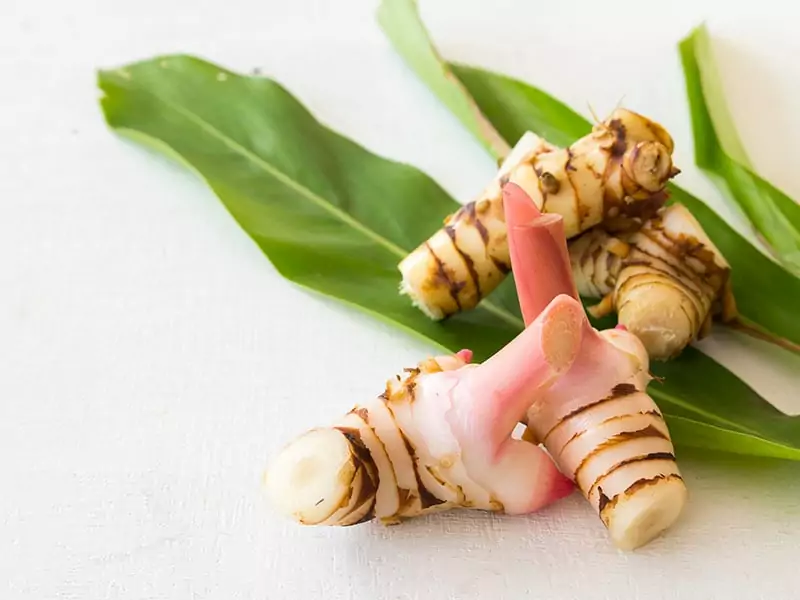 This lesser-known herb is an amazing substitute for turmeric and gingers. It's a versatile ingredient in various cuisines, often associated with Malaysian Laksa, Cambodian Samlor Kor Ko soup, and many dishes in South-East Asian cuisine.
In addition, this herb boasts a spicy and peppery flavor that can mask fishy odor, making it useful for seafood dishes. Beyond a flavor enhancer, galangal is especially rich in antioxidants (11). It can boost blood supply, heart health, and the immune system.
Next time you prepare a fish dish or soup, don't be shy to toss in a few slices of fresh galangal. However, as galangal can be slightly hard to find in certain places, you can opt for lemongrass as something to replace galangal. Turmeric, ginger, and horseradish are other terrific options.
48. Genovese Basil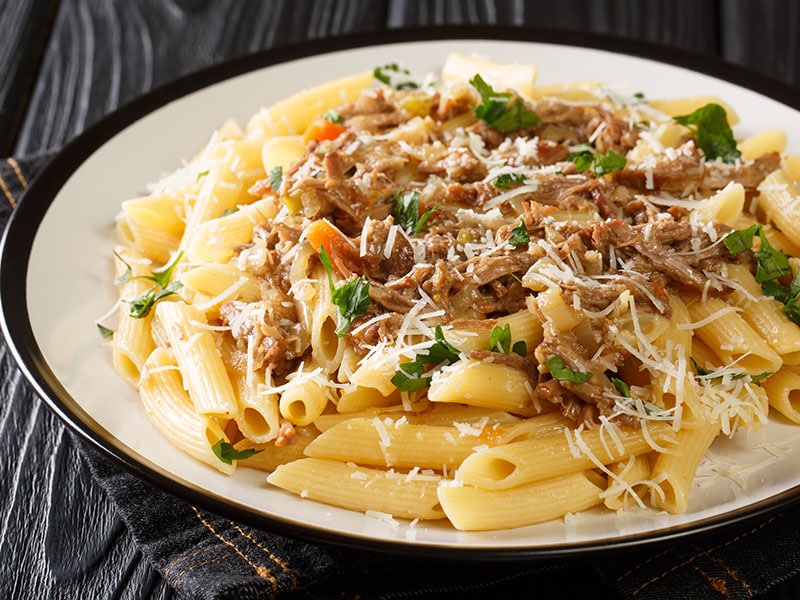 Genovese basil is an Italian sweet basil known for its delicate and floral aroma. In contrast to regular sweet basil, genovese basil features darker and glossier leaves with a pointy end. Overall, it is a superb ingredient for pesto and tomato-based recipes.
It boasts a balanced flavor of sweet, savory, and a slight hint of mint that can liven up any dish. There's pretty much nothing that Genovese basil can't hang with. To get the strongest flavor, add a couple of leaves at the end of your cooking.
49. Ginkgo Biloba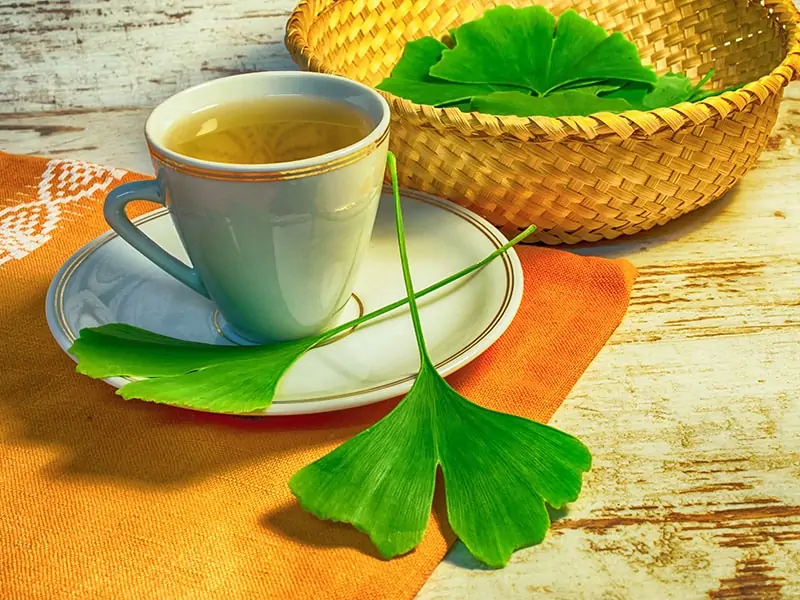 Ginkgo biloba is one of the longest-living tree species in the world, and its use goes back centuries. The herb is more widely recognized as a medicinal herb. In fact, it is one of the most-used herbal supplements in Europe and America.
With potent antioxidants, ginkgo biloba is prescribed as a concentration and memory booster (12). When taken in appropriate doses every day, this brain-building herb is safe for virtually all adults.
Roasting these nuts can yield a salty, delicious snack. And for jazzing up your old broccoli recipe, ginkgo nuts are an amazing option.
50. Goldenrod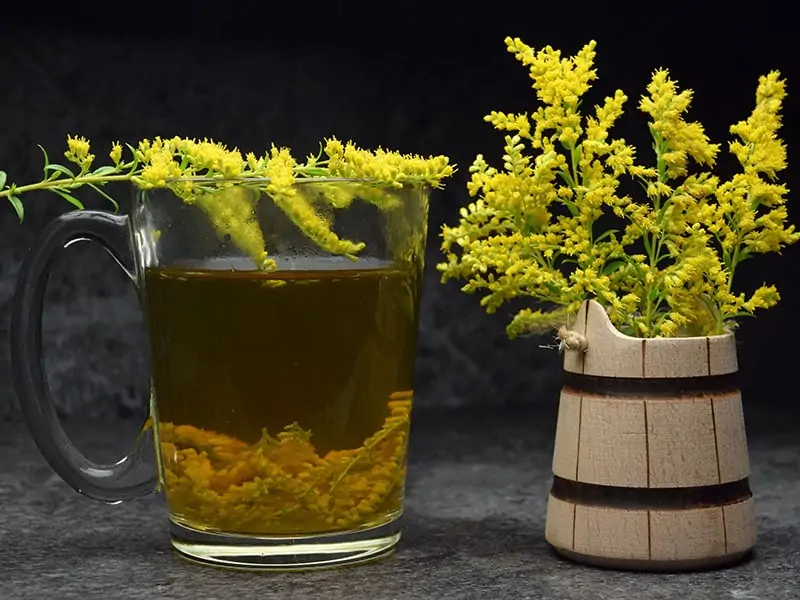 You can make great use of any part of the goldenrod plants that grow in your backyard or garden. On special occasions when you need to impress the guests, gorgeous goldenrod blooms can add a touch of color to any plate.
Meanwhile, its leaves have a lightly pungent flavor and aroma that can be served in stir-fries, soups, and casseroles. When the late summer arrives, just brew yourself a hot, soothing goldenrod tea, and you'll be surprised just how the herb can calm your soul.
Mexican Foods
Authentic Mexican cuisine is a wonderful blend of colors, spices, and seasonings. Check out the recommendations below for dishes that look as appealing as they taste.
51. Gordita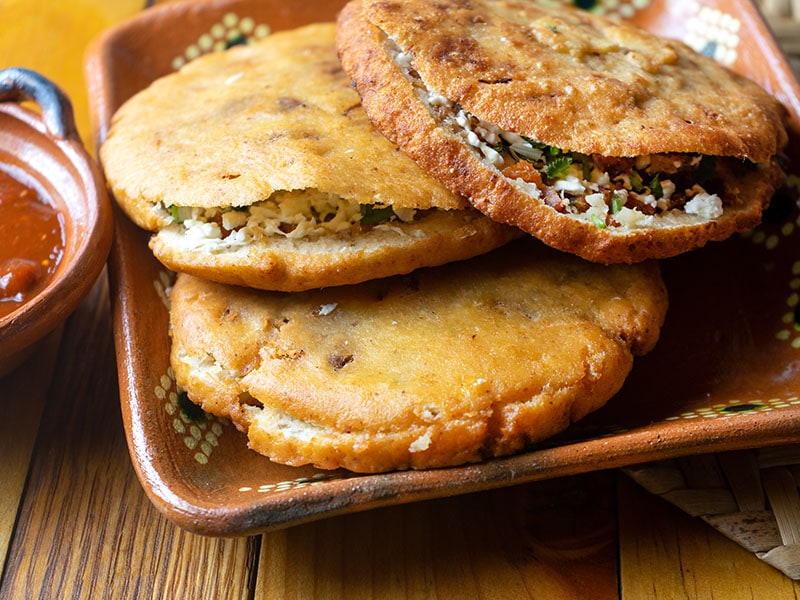 If you're a fan of Mexican street food snacks, you're probably familiar with Gorditas. It's a dish made from masa dough and filled with a savory mixture of braised meat, cheese, and other fillings. You can pair it with numerous kinds of sauces.
Crispy on the outside yet extremely moist on the inside, this snack food is crazy delicious and addictive. You can either enjoy it as finger food or a full sit-down meal. Fun and easy to eat, these bites of heaven are also perfect for parties and meeting luncheons.
52. Gringas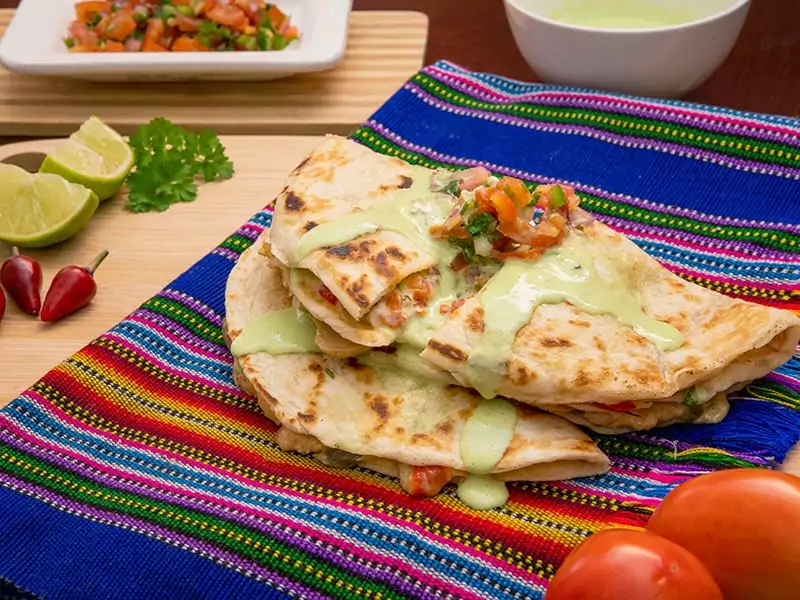 Gringas are a kind of flour tortilla-based tacos stuffed with marinated al pastor meat (usually made from boneless pork), melted cheese, chili sauce, and herbs. This delish snack food is one of the most common street foods in Mexico.
A savory gringas offers plenty of textures and flavors, including crispy and gooey goodness. Having a taste of this authentic Mexican food may change how you think about sandwiches forever.
53. Guacamole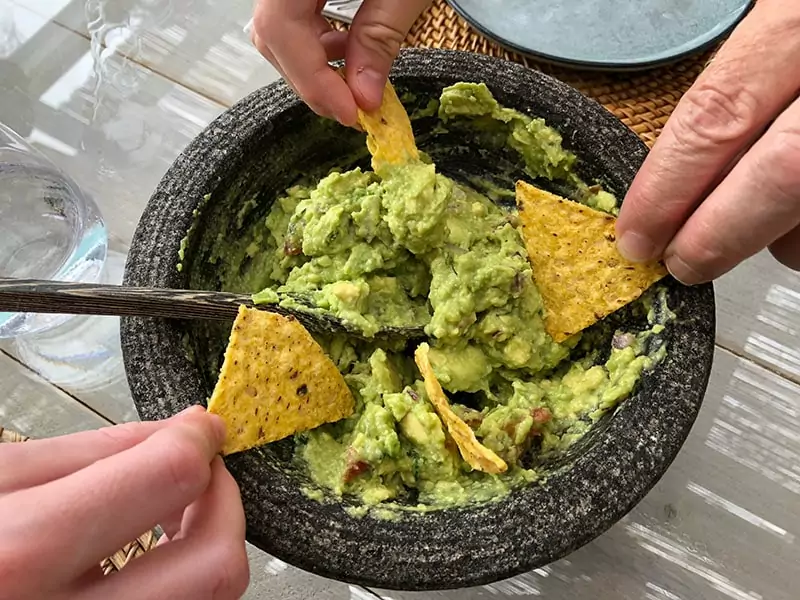 This Mexican classic is essentially an avocado-based dip. The secret to making a good batch of guacamole is to keep it fresh and simple. All you really need is ripe avocados mixed with salt with a few squeezes of lemon. If you want, add a touch of fresh herbs of your choice.
Guacamole has a buttery, creamy texture. Its mild sweet, somewhat nutty flavor pairs well with pretty much everything. If you're bored of the classic chips and guac, use the sauce to improve your salads, nachos, or even fried fishes.
Or you can add some side dishes for guacamole into your Mexican party's menu to make it more unique and enjoyable. Whatever choice you make, the large content of vitamins B, E, K, and fiber in guacamole will do your health a big favor.
54. Guisado (Meat Stew)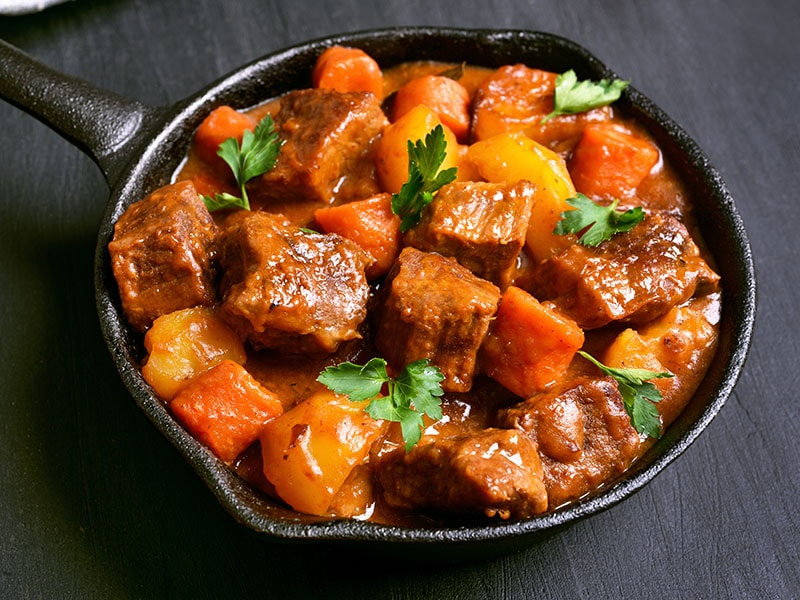 Nothing's quite like curling up with a bowl of Guisado on a hearty morning. This comfort dish is the Mexican concept of a one-pot meal. You can make Guisado by tossing your favorite meat into a pot and slow-cooking it.
This superb stew boasts a deep umami flavor, which will be more delicious if you plate it with heated-up tortillas, a side dish of rice, or fried beans. It is also famous in other Latin American and Caribbean cuisines under other names and with different ingredients (like chicken).
Korean Foods
If you like to fill your dishes with bright colors, healthy vegetables, and a lot of spices, you'll come to love Korean foods. Heat up your menu with something new from Korean cuisine with the following suggestions.
55. Galbi (Marinated Short Ribs)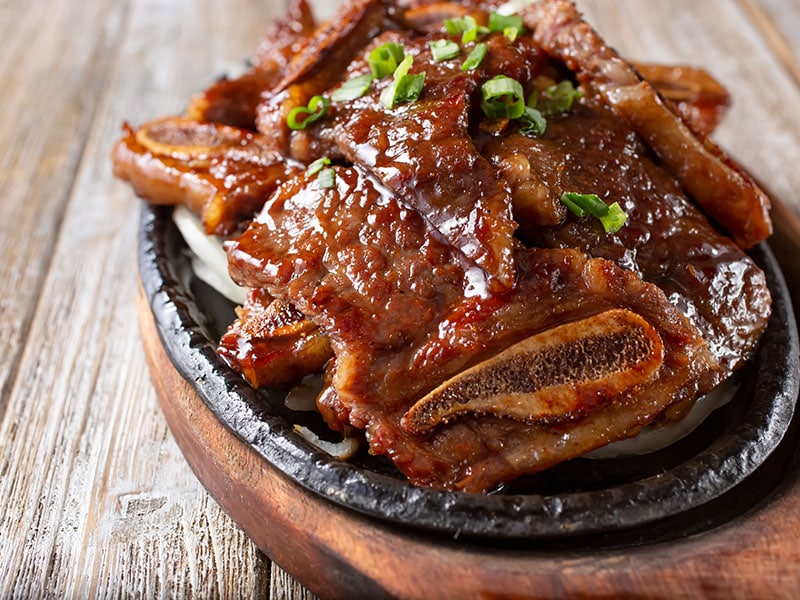 The word "galbi" or "kalbi" translates to ribs in English. This traditional Korean dish is cooked over charcoal, grill, grilling pan, or even in the oven. Authentic galbi is served in many Korean barbecue restaurants and is usually paired with little side dishes like kimchi and pickled daikon.
This way of cooking beef short ribs creates a tender delight that you can easily tear apart from the bones. The best way to eat galbi is to wrap a bite-sized piece in a lettuce leaf and top it off with some spicy sauce.
56. Gejang (Marinated Raw Crab)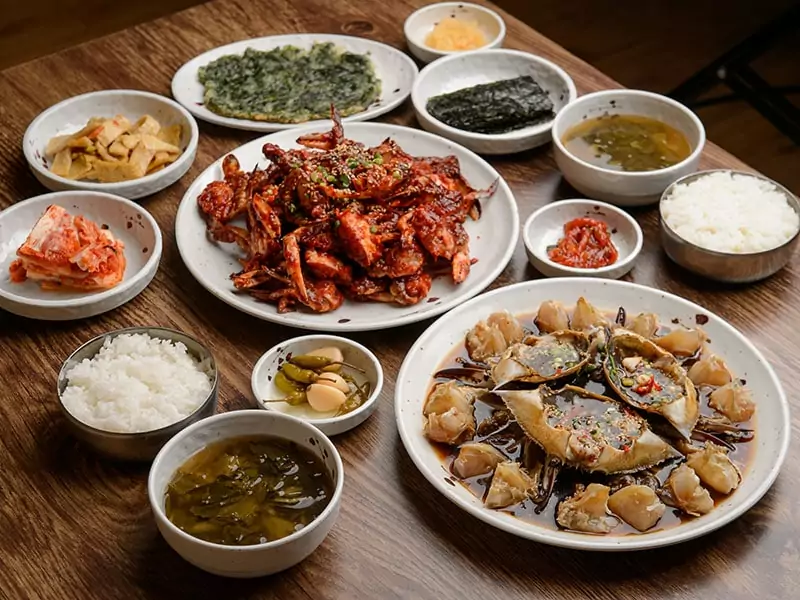 This soft, jelly-like crab dish showcases the seafood bounty of Korea. It consists of fresh crabs marinated in soy sauce and chili pepper powder. The result is a harmonious symphony of sweet and spicy flavors, with salt notes of the sea.
But unlike typical crab dishes, the salty soy brine gives Gejang umami and savory taste that can remind you of gourmet sushi. To avoid health risks linked to eating raw seafood, choose eateries with a solid reputation.
57. Gopchang (Grilled Intestines)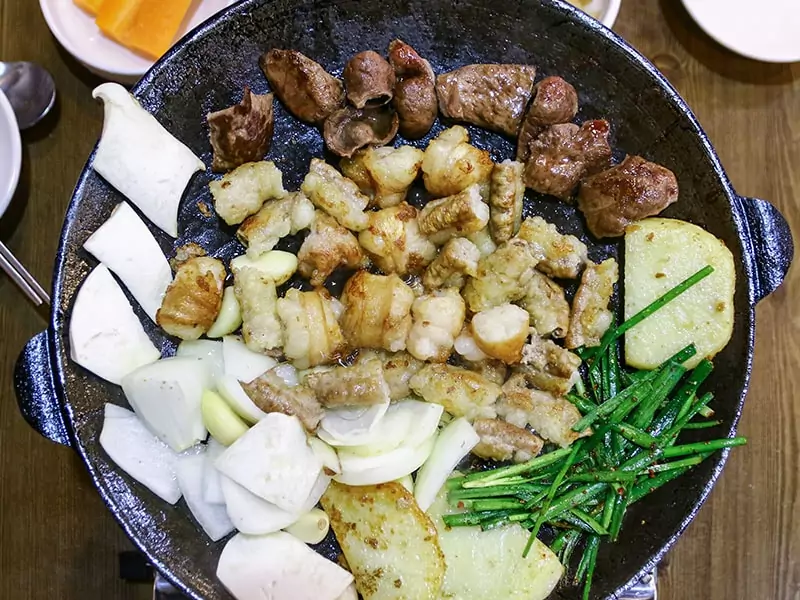 In Korean cuisine, Gopchang is grilled intestines of pigs or cows. While this concept may sound weird at first, its unusual combination of fatty, buttery flavor and chewy texture is perfect for working up your appetite.
To get the most out of its rich flavor, Gopchang is often dipped into a sauce made with salt and sesame oil sauce or sesame oil substitutes. These addictively delicious intestine cuts should go with side dishes like boiled rice, stew, kimchi, and vegetables.
58. Gyeranjjim (Steamed Eggs)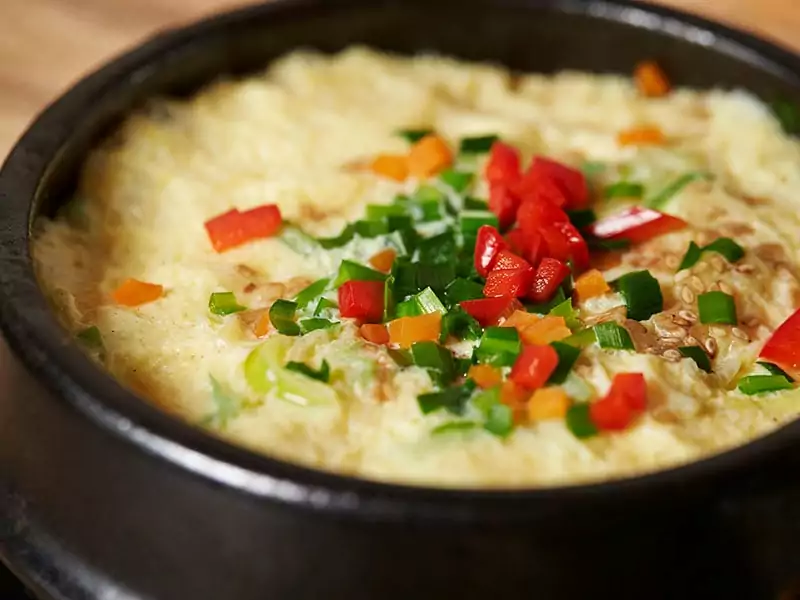 Whether you need creamy comfort food on a cold day or a simple dinner dish, Gyeranjjim is the perfect go-to recipe. It's a Korean steamed egg dish that locals avidly love as a side dish.
Gyeranjjim can be made in a snap with easy-to-find ingredients like eggs and scallions. More chopped vegetables can also be added as garnishes to diversify the flavor. The dish should achieve a light, fluffy texture and give off a savory taste.
Irish Foods
A big part of classic Irish cuisine revolves around hearty and comforting dishes that you might want to add to your next St. Patrick's Day party.
59. Garlic Cheese Chips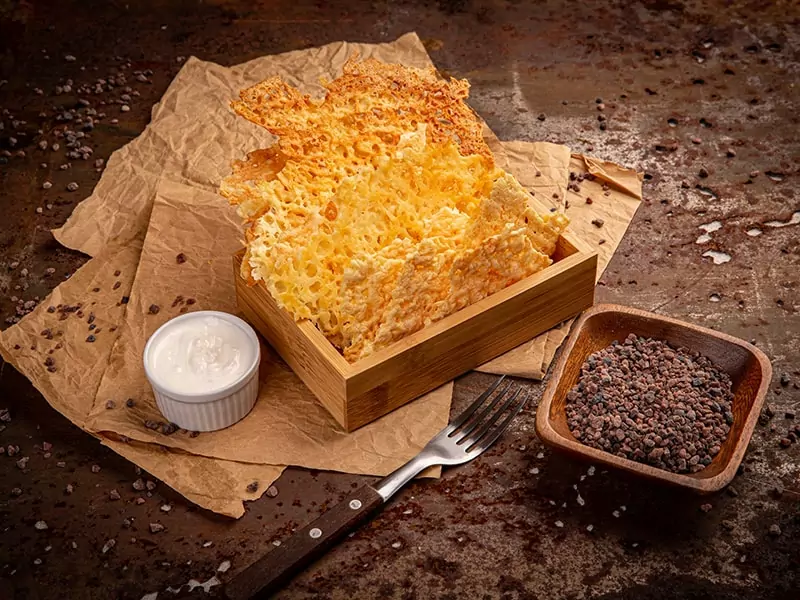 As its name suggests, this dish consists of chips covered in garlic mayo and grated cheese. The thin cheesy texture, the crispness of chips, and the tang of garlic sauce complement each other nicely for an irresistible snack.
Garlic cheese chips are a delicacy in Irish cookery, but you don't actually have to take a trip to Ireland to enjoy it. It takes a few minutes to whip up a fantastic batch at home. If you've just been through a night of heavy drinking, this is a great hangover bite.
60. Goody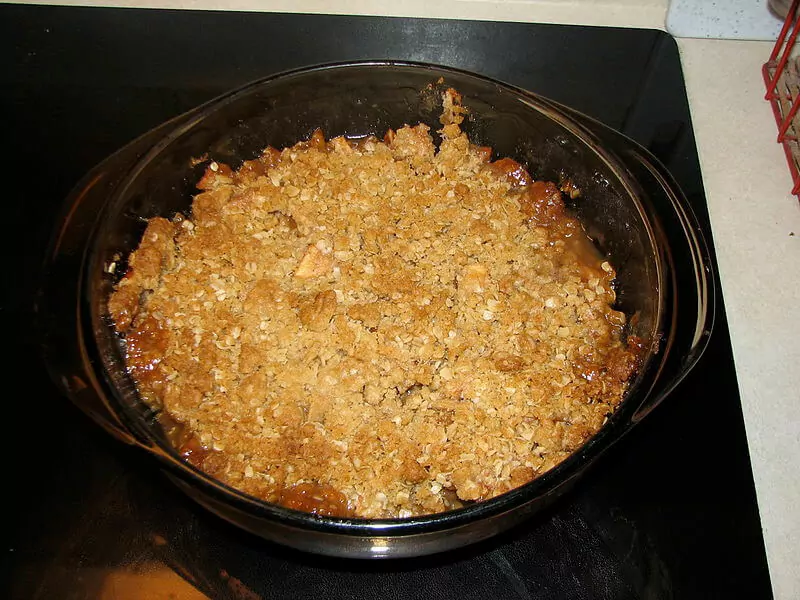 With a name like that, you can tell that this old-time Irish dish can be nothing but amazing. Goody (or goodie) is a traditional Irish dessert-like dish invented in the 18th century. Locals prepare it by boiling bread in milk, sugar, and spices.
When served hot, this soft treat exudes a wonderful fragrance and an exciting flavor that people of all ages love. Plus, since goody is easy to digest, it's an effective way to soothe an upset stomach.
61. Guinness Chocolate Mousse
Beer lovers are no strangers to Guinness, a stout beer with a caramelized flavor and a deep tone of color. When put in cake recipes, this famous Irish beverage adds a touch of cocoa and chocolate to its flavor profiles.
Guinness chocolate mousse is like a cross of cream and puddings. It's one of the easiest desserts to master, and everyone at a dinner or a St. Patrick's party will love it very much.
Watch this video to know more:
Indian Food
With roughly 5000 years of history, Indian cuisine consists of a wide assortment of cooking techniques and regional dishes, with spices and plant-based ingredients playing an important role.
62. Gajar Ka Halwa (Carrot-Based Dessert)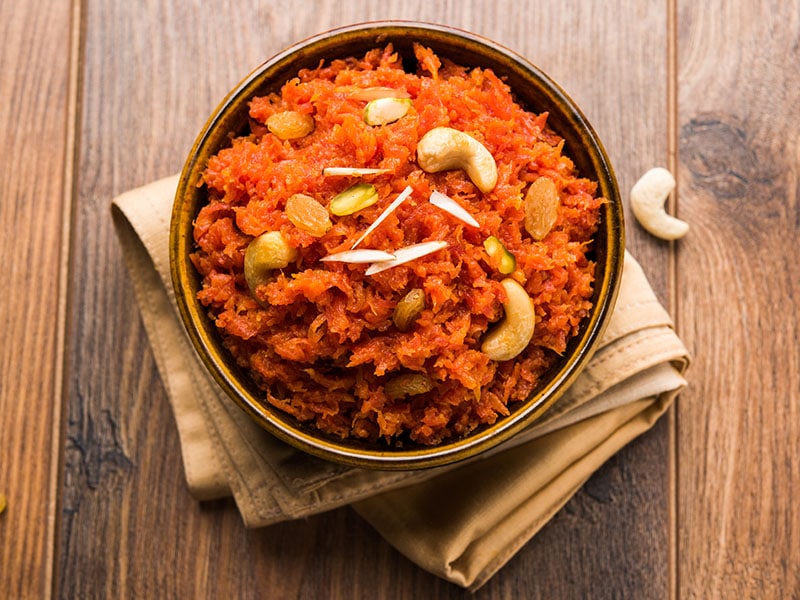 When you need something to satisfy your sweet tooth without having to spend the entire noon slaving by the oven, make Gajar Ka Halwa. A popular North Indian dessert, it translates to "carrot pudding" in English and is known for its creamy, rich taste.
This pudding-like dessert is made of carrots, milk, ghee, and cardamom for flavoring. With each spoon, you'll feel the sweet, nutty, and rich flavors melt in your mouth. Along with a cup of refreshing masala chai cup, it will make a wonderful conclusion to any meal.
63. Gatta Curry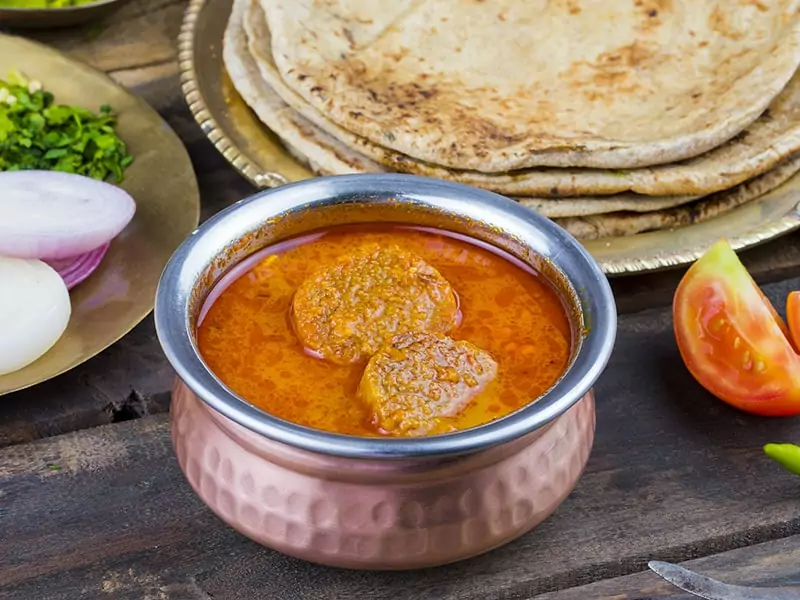 Originating in Rajasthan, this curry variety features gatta (steamed dumplings made from gram flour and cooked in a yogurt-based curry) and strong spices. This flavorful main course is sure to impress, while the gatta, steamed or fried, can also be savored as a tasty snack.
This appetizing Indian dish pairs well with chapati, rice, and naan. The blend of flavorful gravy and mouth-watering spices are sure to leave you licking your fingers.
64. Gobi Matar (Cauliflower And Peas Curry)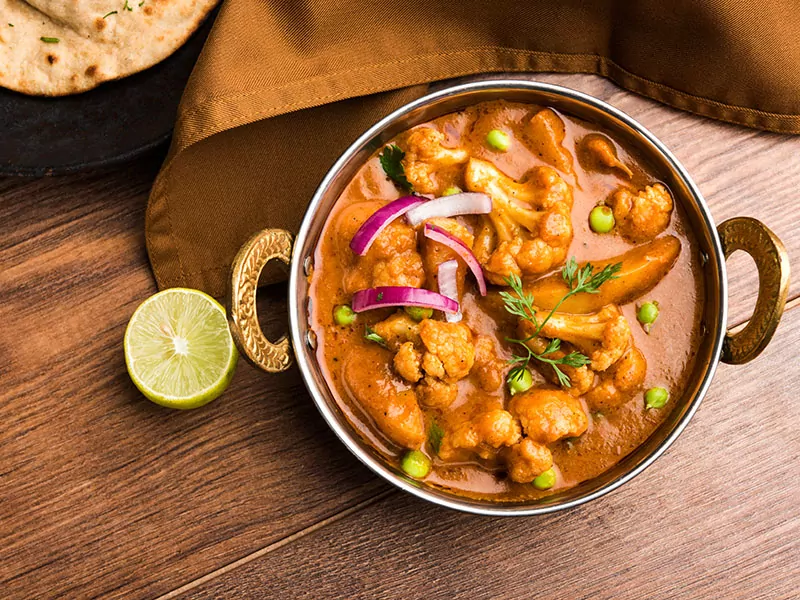 Gobi Matar is a classic and soothing North Indian spicy curry made from tomatoes, onion, and spices. Its main stars are cauliflowers and peas are stir-fried until aromatic.
These vegetables absorb all the flavors wonderfully, infusing every bite with a rich taste. It is a perfect addition to a vegan or gluten-free diet as well as a popular item at an Indian-style feast.
Italian Foods
Italian food is always a big pride of the Mediterranean region. Here are some simple yet satisfying palate-pleasers from this world-famous cuisine.
65. Gamberi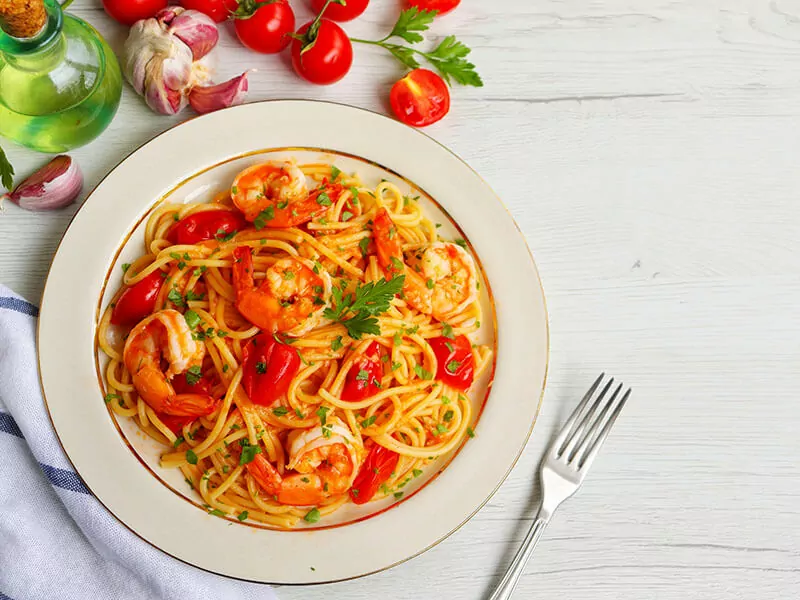 Gamberi is a light and elegant Italian seafood. It consists of prawns prepared in a rich tomato and cherry sauce seasoned with garlic and parsley. Gamberi is mostly served with pasta or risotto as a classic Italian duo.
If you're cooking it at home, be sure not to overcook the prawns, or their chewy texture may spoil the delicious dish.
66. Garganelli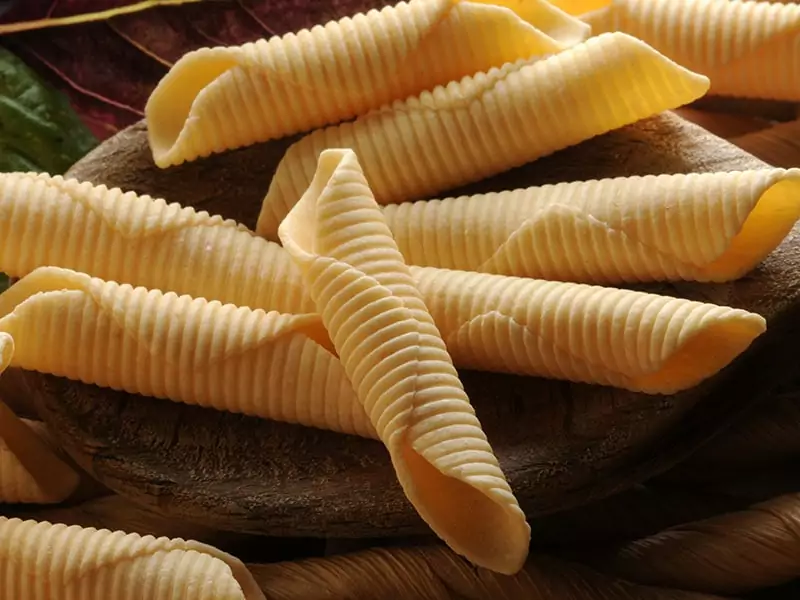 An egg-based pasta hand-rolled into a tubular shape, garganelli is easy to cook. All that is needed is to boil them up in a pot of salted water for a few minutes until they float. Then, you will have the perfect base to top up with any of your favorite savory or creamy sauce.
67. Grana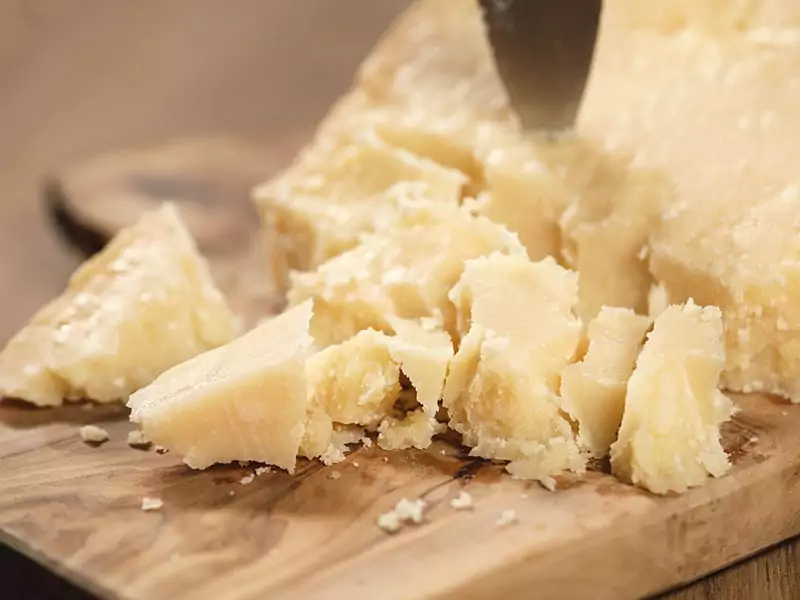 Grana is one of the most loved cheeses from Italy. This granular cheese is produced from unpasteurized cows' milk and boasts a crumbly and flaky texture that makes it perfect for grating. It's rich in protein, calcium and completely free of lactose.
The nutty flavor of grana works well in a variety of popular dishes, from salads and spaghetti to crispy chicken and biscotti. It tastes delicious on its own as well.
Other
Don't miss out on these delightful 'G' foods that deserve a spot on your must-try list!
68. Ghee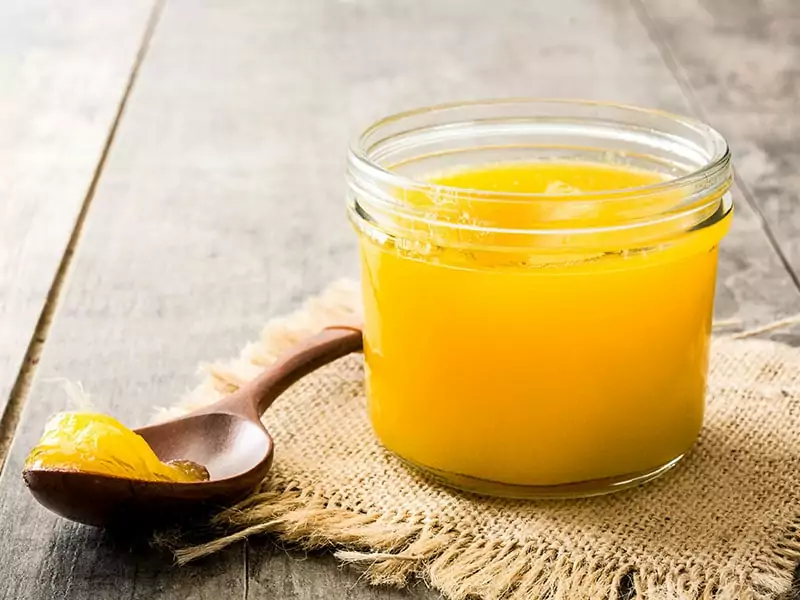 Originating from South Asia, ghee is a unique clarified butter that plays a crucial role in local cuisine. Its flavor is nutty and slightly roasted, though it can vary depending on the milk used.
But what really sets ghee apart from regular butter is the lower lactose content and higher fat concentration. This ingredient is ideal for high-heat cooking, as it can easily replace cooking oil in frying, roasting, and sautéing dishes. Plus, it makes a fantastic condiment, too.
69. Gherkin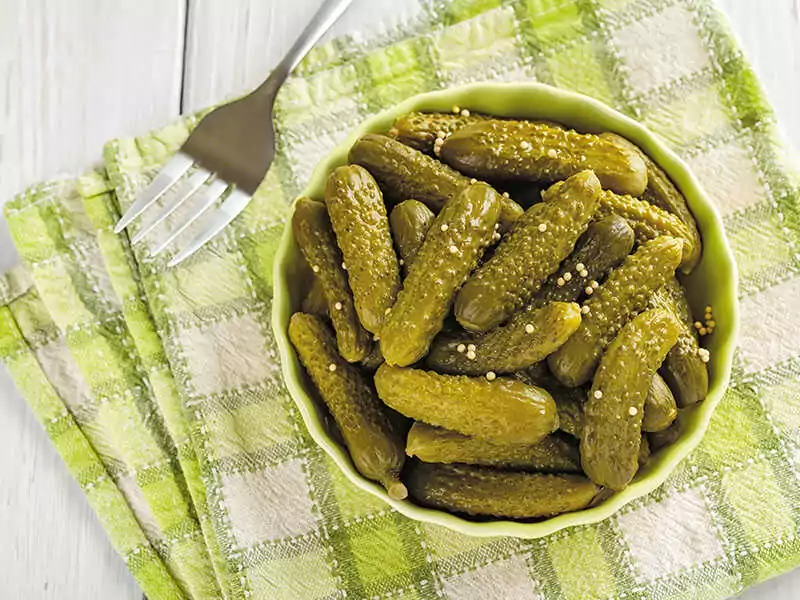 Gherkins are pickled miniature cucumbers soaked in vinegar or brine. This name is often used in British English. Unlike regular pickles, gherkins are made from young cucumbers and have a bumpier texture. Sometimes, other veggies can join the mix.
You can add this type of pickled cucumber to bread, sandwiches, hot dogs, salads, soups, and veggie dishes. Plus, they're great for digestion (13), just like their pickle cousins.
70. Greek Yogurt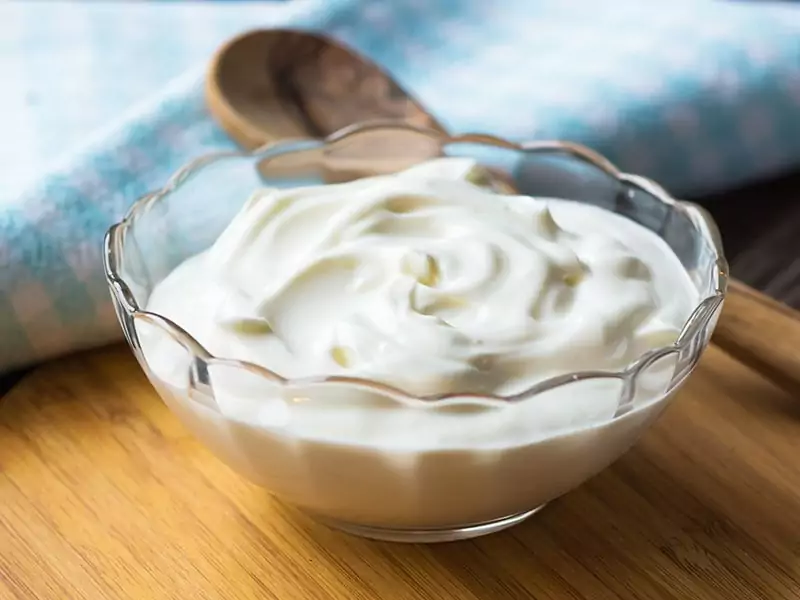 Greek yogurt is a unique, strained yogurt without weight. It is higher in protein and lower in sugar compared to regular yogurt. Another appeal is its thicker texture and tangier flavor, not to mention its wealth of vitamin B12, selenium, calcium, and other nutrients (14).
You can enjoy it as a healthier alternative to sour cream, mayonnaise, or crème fraîche. Other popular applications with Greek yogurt are marinating meat, blending into smoothies, baking, or even whipping up salads.
71. Gumdrop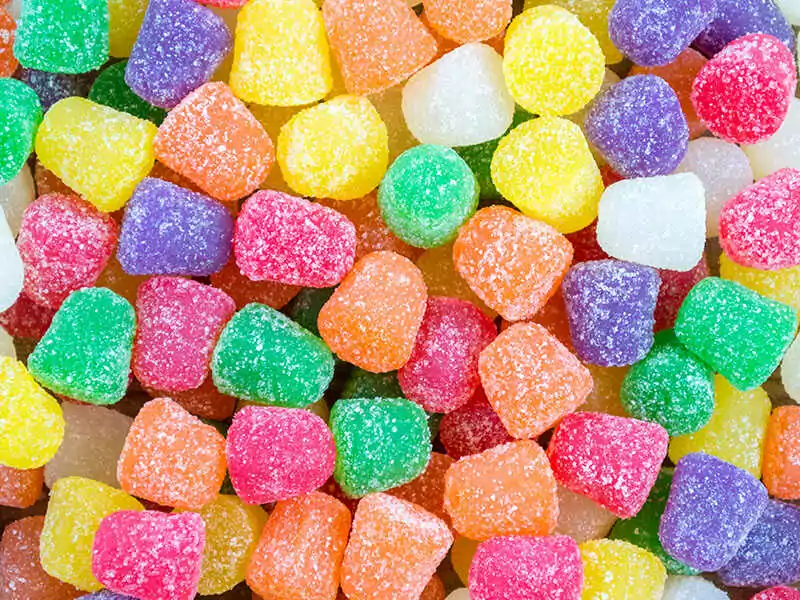 This nostalgic gummy candy from many people's childhood memories come in a variety of fruit or spice flavors, like clove, spearmint, and cinnamon. With a base made from gelatin or pectin, they're shaped into narrow domes or flattened tops before being coated with sugar for a sweet finish.
Whether you enjoy them on their own or use them as a fun decorating ingredient for baking, gumdrops are always a toothsome treat for both the young and old.
72. Gummy Bears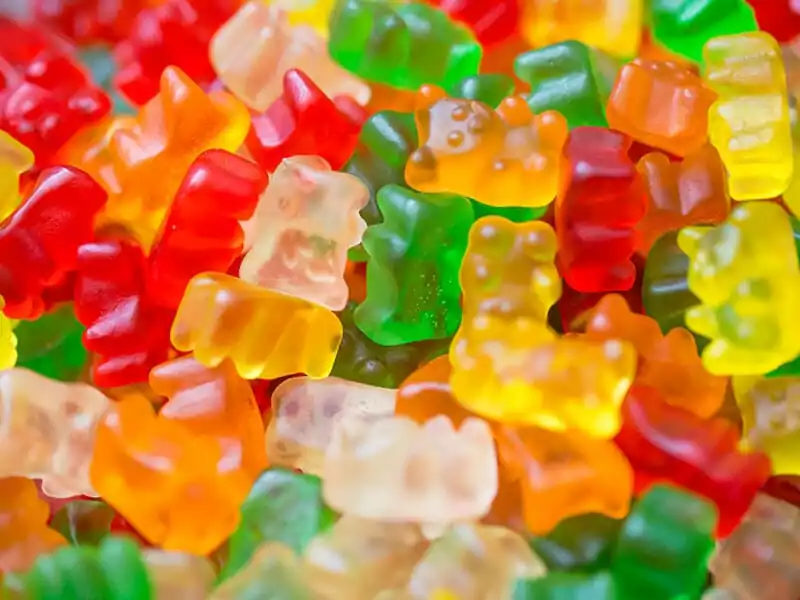 Those adorable little bear-shaped gummy candies originated in Germany. Made with ingredients like glucose syrup, gelatin, starch, flavoring, and food coloring, they're available in a rainbow of colors and flavors.
While not the healthiest choice due to their high sugar content, gummy bears remain a popular snack worldwide. Here's good news for vegetarians: some versions of these tasty treats are made just for you!
FAQs
Here, you'll find intriguing information and answers to frequently asked questions about various dishes and food items beginning with the letter G.
Let Your G-Something Culinary Adventures Begin!
I hope you now know how diverse and delectable G-something gastronomic gems can be. From the well-known delights of guacamole and gelato to the more obscure gourmet finds like ghee and gopchang, there's no shortage of G-inspired treats to tantalize your taste buds.
The next time you go to the grocery store, why not challenge yourself to whip up a G-themed dish? The possibilities are endless! If you enjoyed this article, please share it with your friends and comment to keep the conversation going. Happy eating!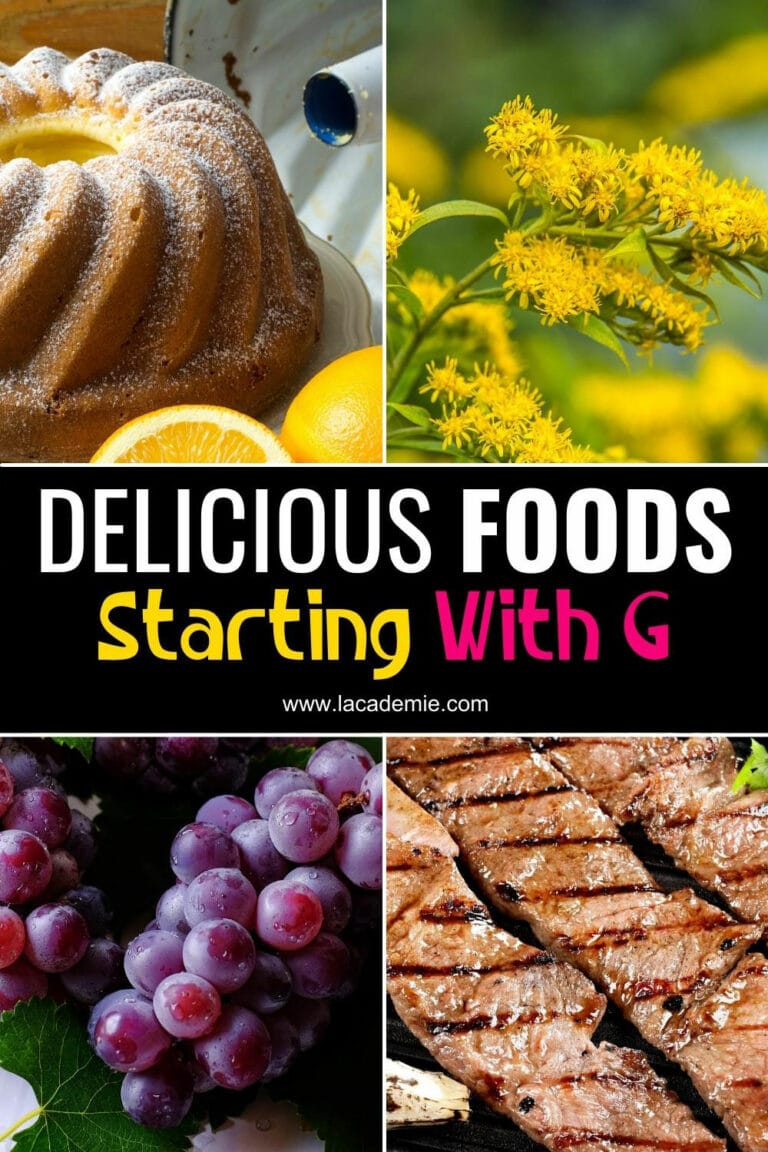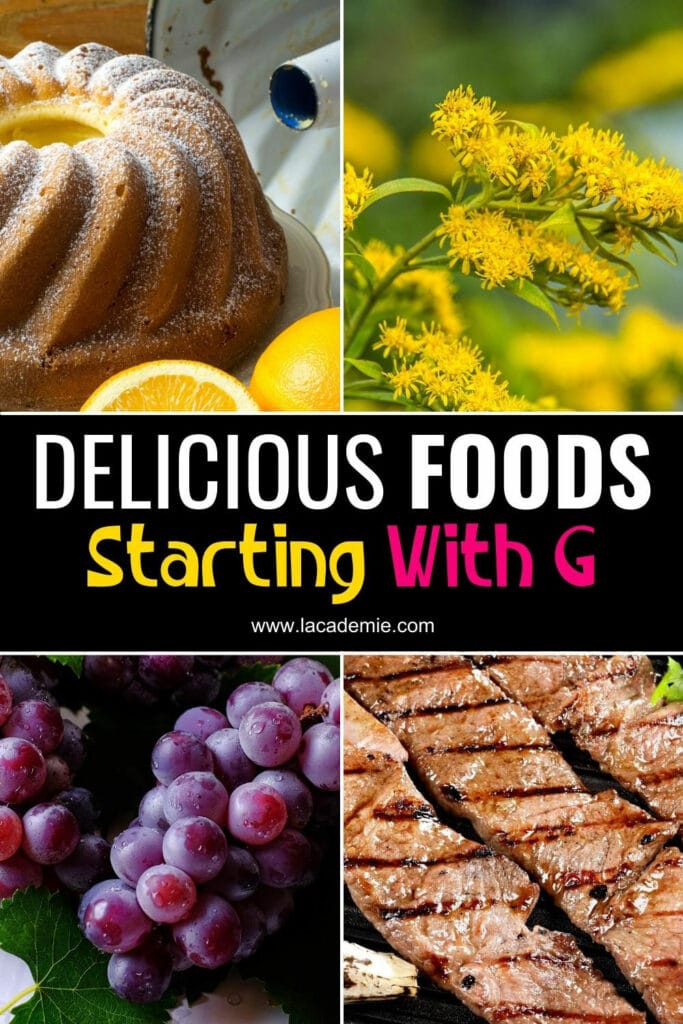 References
Pork, cured, ham with natural juices, spiral slice, boneless, separable lean and fat, heated, roasted (2019). fdc.nal.usda.gov.
Goat Meat a Healthy Choice (2018). Prairie View A&M University report.
Minoccheri F, Brusco A, Massari M (1975). Group B vitamins in some typical Italian cheese: Parmigiano-reggiano, Pecorino romano and Gorgonzola (author's transl).
Garlic (2023). Nccih.nih.gov.
ELLEN TATTELMAN, M.D. (2006). Health Effects of Garlic.
S S Kadam, D K Salunkhe (1984). Winged bean in human nutrition.
Grapefruit Benefits (2023). hopkinsmedicine.org.
Health Benefits of Peanuts (2022). Webmd.com.
Chickpeas (2022). Webmd.com.
The Health Benefits of Goji Berries. sutterhealth.org.
Galangal Root: Benefits, Uses, and Side Effects (2019). Healthline.com.
12 Benefits of Ginkgo Biloba (Plus Side Effects & Dosage) (2022). Healthline.com
What Pickles Can Do for Your Health (2021). Webmd.com.
Yogurt, Greek, plain, lowfat (2019). Fdc.nal.usda.gov.