Finding the best substitutes for feta cheese is essential for those who cannot stand the feta flavor. Don't get me wrong. Although this Greece's favorite ingredient is preferred in most Greek salads, not everybody falls in love with its tangy and salty taste.
Even if you love the feta flavor, sometimes you may forget about whether feta cheese can turn spoiled and let it go bad for real. At those times, it is also beneficial to prepare some crumbly alternatives for your favorite dishes.
This article will introduce you to 15 alternatives to feta cheese, three of which are dedicated to vegetarians. Let's keep on reading to learn more about these feta substitutes.
Quick Rundown On Feta Cheese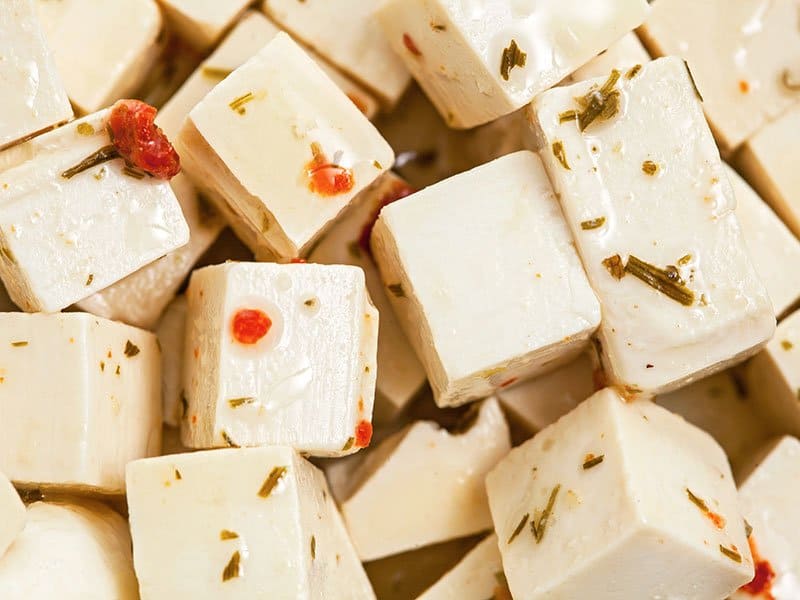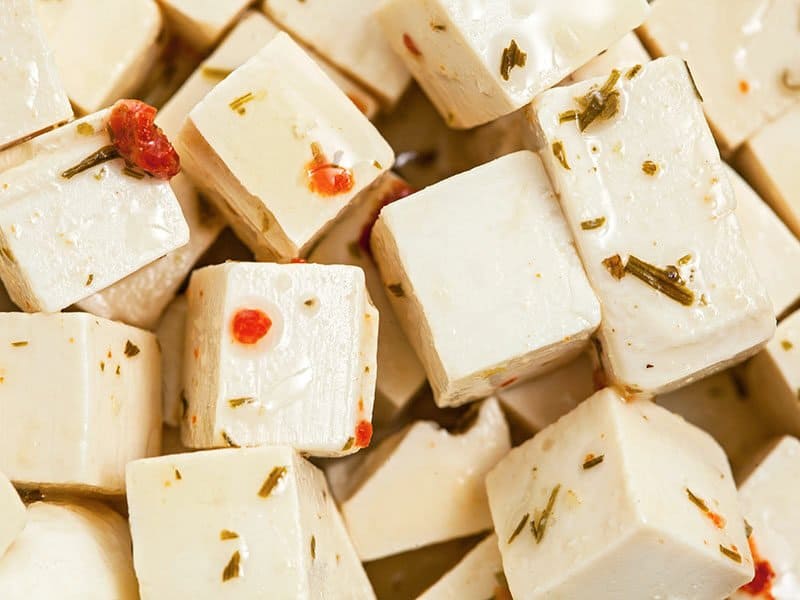 In the ancient Greek language, feta means "slice". In fact, feta cheese is a brined, soft, and white cheese with high content of nutritions and calcium.
Due to it mainly containing milk from goats and sheeps raised in Greek grass, feta cheese possesses the distinctive tangy, salty flavor and the unique crumbly texture. It is made in blocks and has a very solid feel. Nevertheless, it is crumbled and very creamy when eaten.
People love to add feta cheese to salad and pasta recipes, owing to its unique and delish taste. It is also used in many Greek cuisines, ranging from appetizers to desserts. However, you need to put feta cheese in a salty brine for at least six months before using it for food.
Feta Cheese Making Process
As mentioned above, feta cheese comprises both goat and sheep milk. However, the genuine version contains only sheep milk. The maximum proportion of added goat milk is only 30 percent.
Regarding the milk status, people often use pasteurized milk to formulate feta cheese. Raw milk is also acceptable. As the milk is pasteurized, people separate the whey from the curds by adding the lactic acid fermentation starter. After that, rennet is put in to produce casein protein.
Then, all the curds are placed in molds for at least one day to solidify. Once the duration is over, these curbs are cut into cubic shapes and put in metal containers for about three days.
Next, they are put in mild saltwater and refrigerated for an additional two months. Lastly, feta cheese is packaged in a salty brine to protect its freshness before delivering to consumers.
Beneficial Values Of Feta Cheese
Feta cheese is the most loved ingredient in Greece and many nations for a reason. It provides a wide array of beneficial values when consumed. Let's find out what they are in this section.
1. Packed With Nutrients
Feta cheese contains high levels of various nutrients, making it an ideal choice for healthy eaters. To be specific, one ounce (28 grams) of feta cheese has the following nutritious values:
| | |
| --- | --- |
| Calories | 74.0 |
| Protein | 4.0 grams |
| Fat | 6.0 grams |
| Carbs | 1.1 grams |
| Calcium | 14.0% of the RDI (*) |
| Sodium | 13.0% of the RDI |
| Phosphorous | 9.0% of the RDI |
| Riboflavin (Vitamin B12) | 14.0% of the RDI |
| Vitamin B6 | 6.0% of the RDI |
| Zinc | 5.0% of the RDI |
(*) RDI refers to Recommended Daily Intake
In short, feta cheese contains low fat and calories with high levels of vitamin B, phosphorus, and calcium.
2. Promote Bone Health
Thanks to the rich sources of calcium and protein, feta cheese is essential for bone development. These nutritions enhance bone density and remove the risk of osteoporosis. On the other hand, the high level of phosphorus also contributes to the development of human bones.
Adding feta cheeses to your daily food menu is a wonderful practice to support the recommended daily intake of calcium, deriving mainly from the sheep and goat milk used in making the cheese. Consuming it helps improve your bone health.
3. Support Immune System And Gut Health
Researchers state that about 48 percent of feta cheese's bacteria is Lactobacillus Plantarum, which is very beneficial to your immune system and gut health.
This probiotic protects your intestinal tract from many harmful bacteria, such as Salmonella or E. Coli. Other friendly yeast strains contained in feta cheese can thrive in your gut, owing to the favorable low pH level. It also offers you better anti-inflammatory benefits.
4. Prevent Diabetes And Cancer
Feta cheese is effective in preventing diabetes and cancer, owing to the Conjugated Linoleic Acid (CLA) found in the food. This acid helps lower fat mass and build up lean body mass, which is proven to exhibit anti-cancer and diabetes prevention effects.
This rich content of CLA is attributable to the utilization of sheep milk, unlike other animal milk from goats and cows. Indeed, feta cheese made from sheep milk has up to 1.9% of CLA level. The application of bacterial cultures during the production process and storage also helps maintain the CLA concentration in the feta cheese.
Hence, consuming feta cheese would increase your CLA intake and offer you its prevention effects against diabetes and cancer.
Potential Drawbacks Of Feta Cheese
Despite containing various beneficial nutrients, feta cheese has certain drawbacks stemming from the milk type and the production method employed.
1. Contain High Lactose Content
Being an unripened cheese, feta contains a very high level of lactose compared to other aged cheeses. Thus, people that are lactose intolerant should stay away from consuming feta cheese.
2. Have Rich Amounts Of Sodium
As mentioned in the making process above, the curds are salted. Also, during the storing process, the feta cheese blocks must be soaked in salty brine with around 7 percent of salt.
Therefore, the final product is full of sodium. It contains over 300 mg of sodium in just one ounce of serving. This sodium amount is equivalent to around 13 percent of your recommended daily intake.
In short, if you are sensitive to salt and sodium, refrain from using feta cheese. Or, if you must use it, try to reduce the salt level of feta cheese by rinsing it with water carefully before eating.
3. Not Suitable For Pregnant Women
Pregnant women are recommended to stay away from having unpasteurized dairy items to avoid consuming harmful bacteria.
Therefore, feta cheese made from raw and unpasteurized milk should not be on the food list of pregnant women. It also has a higher moisture level, making it riskier to consume than other aged cheeses.
Twelve Crumbly Substitutes For Feta Cheese
Feta cheese is one ideal supplementation to your salad, owing to its crumbly texture, its tangy, salty taste, and its nutrient-packed characteristic. Nevertheless, like other food types, feta cheese also has fans and haters.
If you detest the strong flavor of feta cheese or suddenly run out of it, there are various ways to tackle the situation. Let's try out the following feta substitutes.
Option 1: Ricotta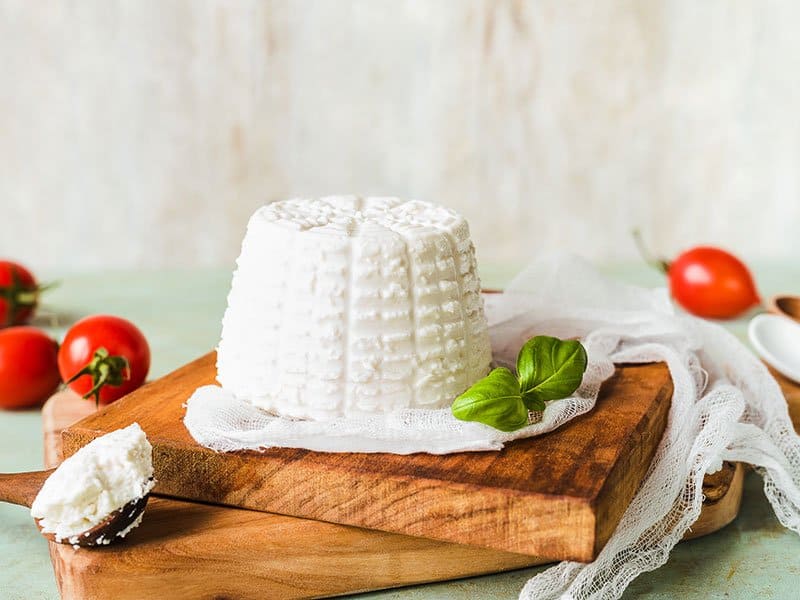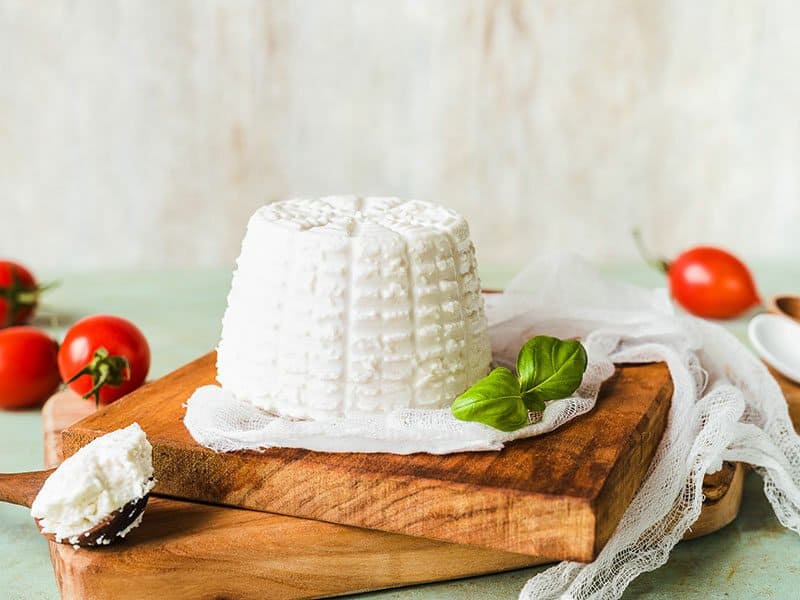 Ricotta is considered the top choice for substituting feta cheese in your recipe. Surprised, right? You may ask how such a sweet Italian cheese can replace the feta's tangy and salty flavor. You are correct! Ricotta exhibits a very different taste compared to that of feta.
However, ricotta is an amazing substitute, owing to the similar crumble texture that it possesses. Thus, for those recipes that do not stress generating the same flavor, ricotta should be the top candidate for feta substitute.
There are two distinct types of ricotta: the standard version (which is creamier) and the ricotta salata version (which is aged cheese). Both ricotta types have much fewer amounts of salt compared to feta cheese. Thus, if you want to cut down on your salt intake, let's pick ricotta for your dish.
Ricotta is the wonderful topping for everything that originally had feta cheese, including salads, omelets, burgers, pastry, pizzas, etc. Besides its creamy and sweet flavor, ricotta is also ideal for building muscles, thanks to its rich content of whey protein.
Do you know that you can make ricotta at home in under one hour? This next video will unveil the secret know-how:
Option 2: Halloumi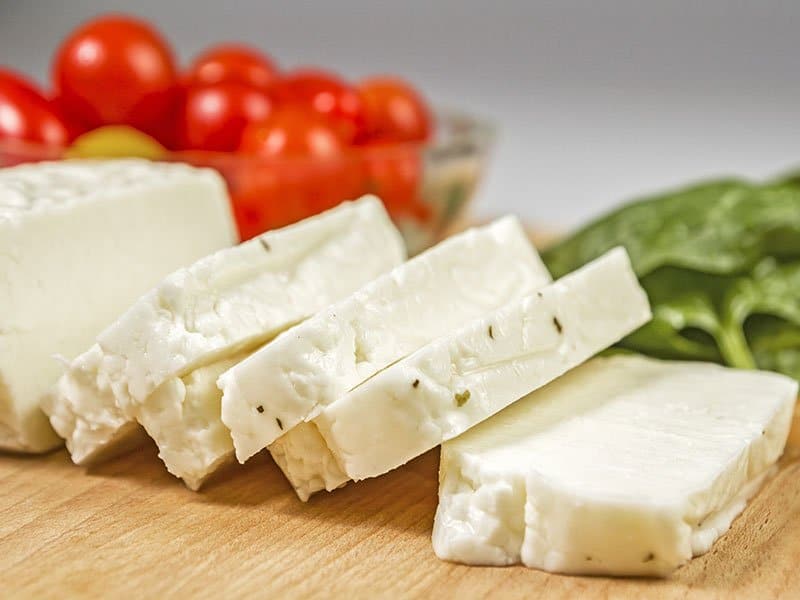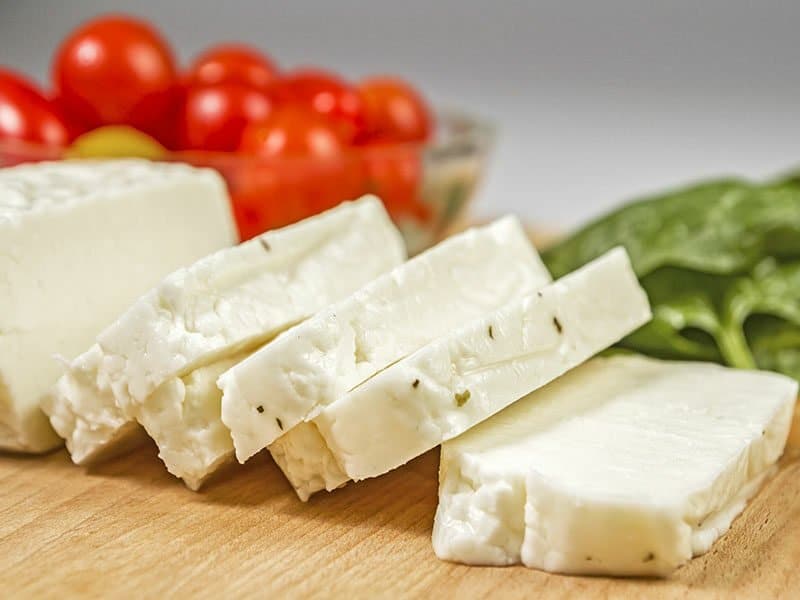 Halloumi shares the same Greek origin as feta cheese. Thus, it is very suitable to replace feta on many occasions. If feta is made mainly from sheep milk, halloumi is the combination of both sheep and goat milk. If feta cheese is unique for its salty flavor, halloumi is much milder and sweeter in taste due to the rich content of goat milk.
This feta substitute is the perfect choice for the melting topping on many recipes, including pizzas, pasta, and puddings. However, compared to the crumbly texture of feta cheese, halloumi is relatively firmer.
Surprisingly, you can use halloumi as a dish on its own, thanks to its high melting point, sweet taste, and firm texture. All you have to do is grill it up and serve this grilled cheese with some honey, nuts, chopped mint, or chili.
Halloumi is widely available in many grocery and specialty stores. Unpackaged halloumi has a shelf life of up to one year. Once opened, it should be kept in the refrigerator with salt water to preserve its best quality.
Speaking of quality, here is a bonus tip so that you can distinguish between good and not-so-good halloumi. The trick is to cut the food into slices and pay attention to the sound. If you hear a squeak cutting sound, congratulations as you have top-notch quality halloumi.
You can totally make this type of cheese at home. If you are interested in such a task, let's refer to this upcoming video:
Option 3: Queso Fresco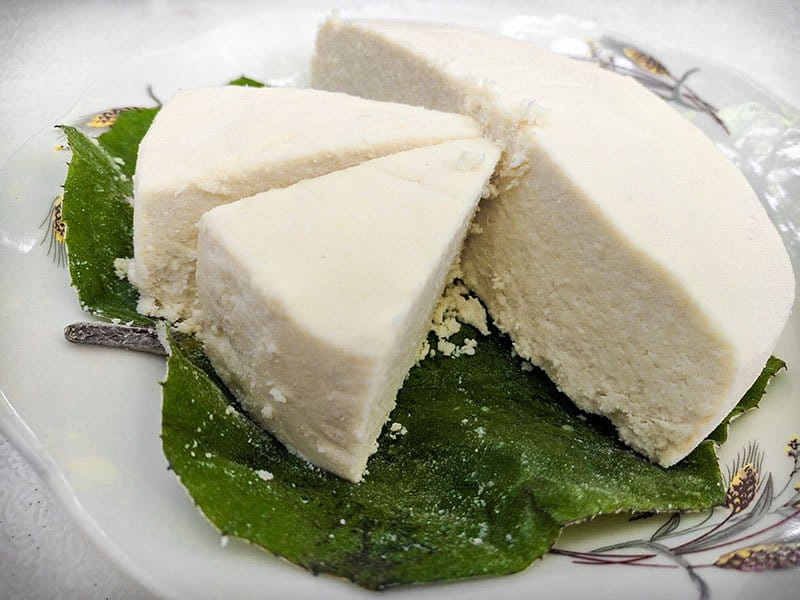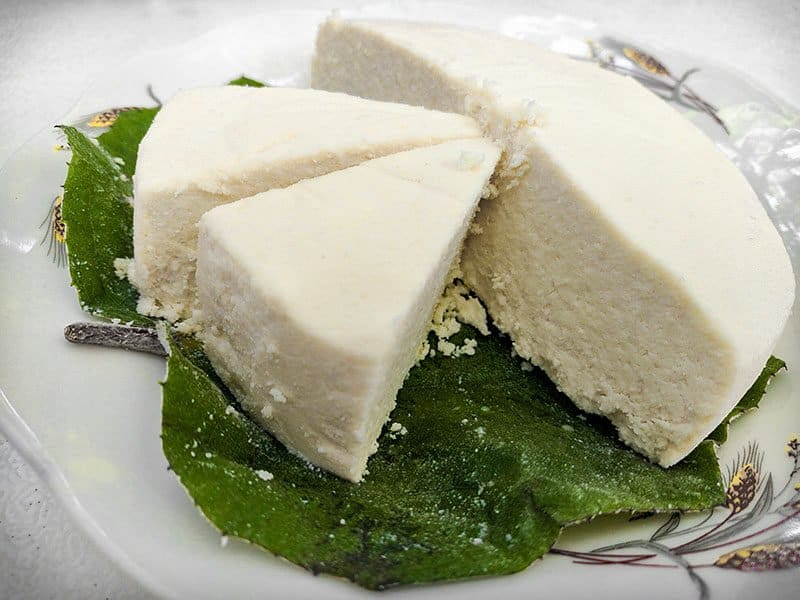 You can tell from the name that Queso Fresco is a Mexican cheese. It has a milder flavor than its counterpart. However, this cheese is crumbly and often utilized as a topping for replacing feta like in pizzas, gratins, and pasta. You can also add this ingredient to your unique enchiladas or burritos.
Queso Fresco is formulated from fresh and unpasteurized milk. Thus, its taste is creamier and not as salty and tangy as feta's flavor. Mexican cheese also has lower fat and sodium levels compared to its counterpart.
Although you can store queso fresco in the refrigerator for a couple of days, it is recommended to use it right on the purchase day to enjoy its freshness. Its texture and taste will diminish as the storing time adds up.
Follow this video to learn how to make this Mexican cheese at home:
Option 4: Roquefort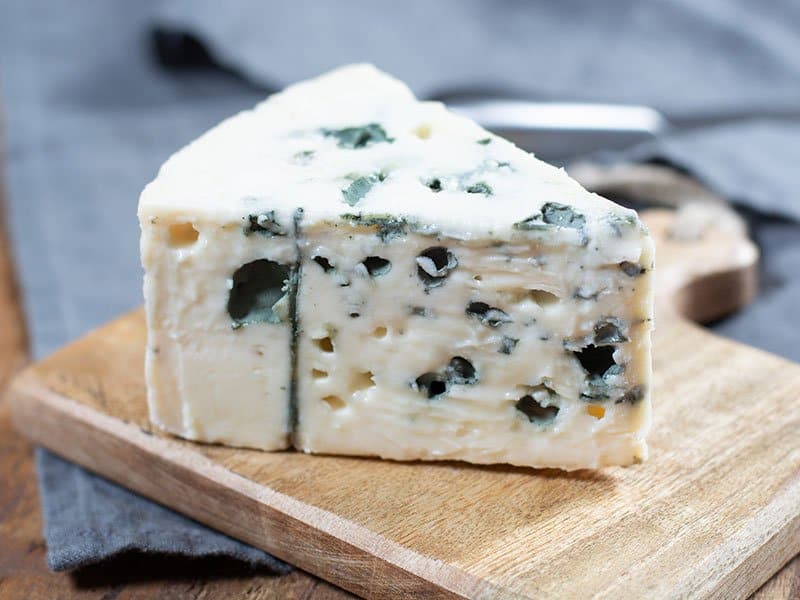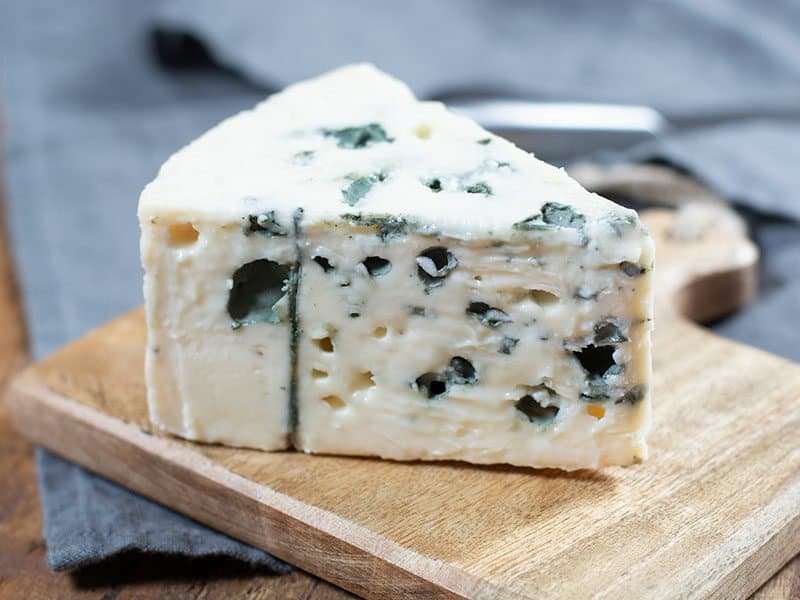 This French cheese made from sheep milk is another great alternative to feta, thanks to its equivalent tangy taste and crumbly texture.
Nevertheless, people often compare this Roquefort with other blue cheeses since it has a strong odor. Thus, make sure you can accept the taste of this ingredient when you want to use it as a replacement for feta.
Otherwise, you might end up trashing your dish. But if you love its flavor, you can sprinkle this cheese in many dishes, from salads, pizzas to pasta and gratinated crusts.
Option 5: Mizithra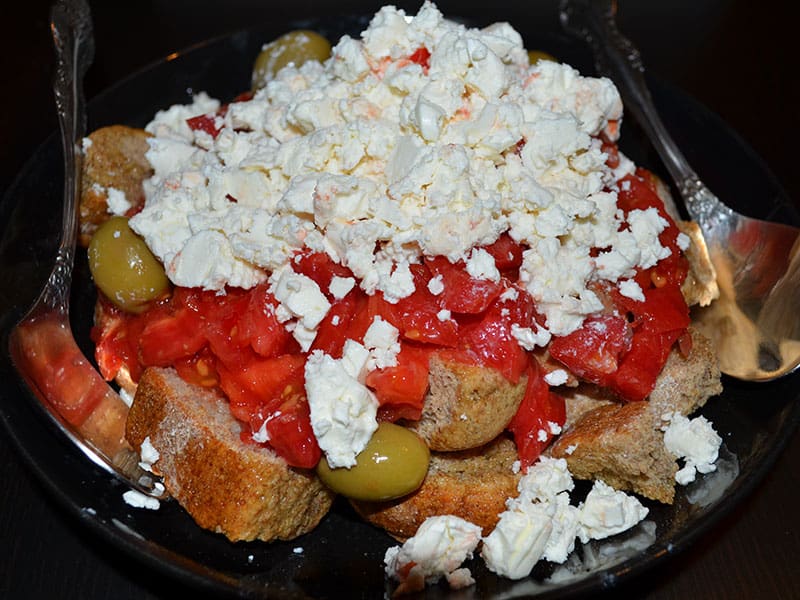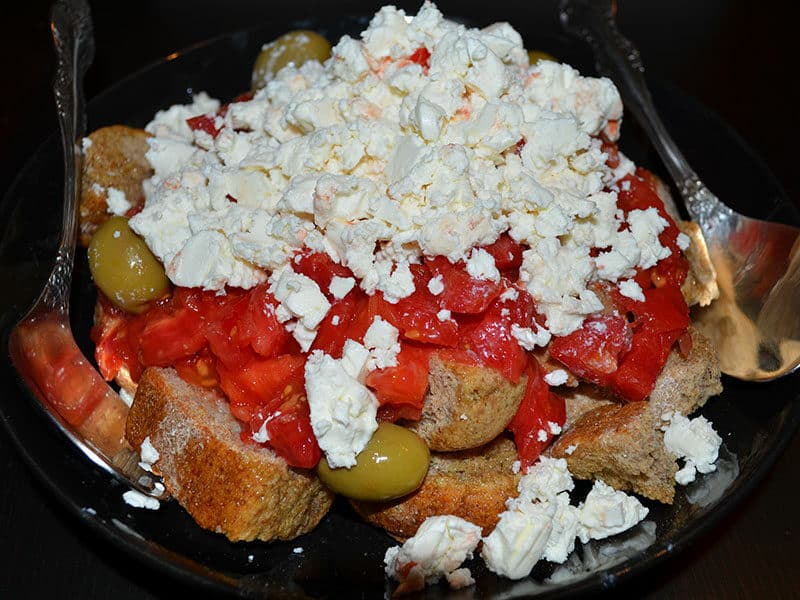 Here comes another candidate of Greek origin, Mizithra. It carries a similar salty and tangy flavor to feta cheese, as both types are made from goat and sheep milk. To some extent, Mizithra's taste is still milder and crumbles more easily than its counterpart.
You can grate this type of cheese and sprinkle it over your pasta or pizza to enjoy the meal. Besides the mild version, Mizithra also comes with a sweet flavor to serve your preference.
The homemade recipe for mizithra is outlined in this upcoming video:
Option 6: Cotija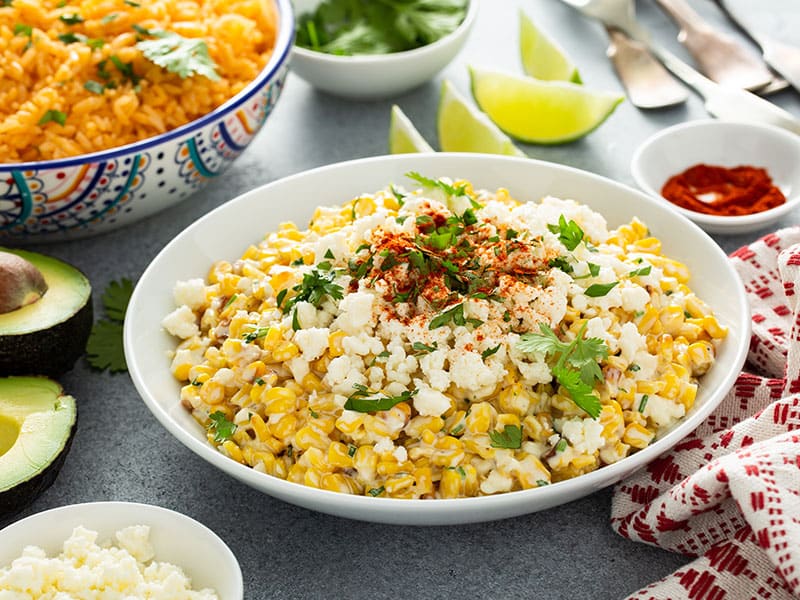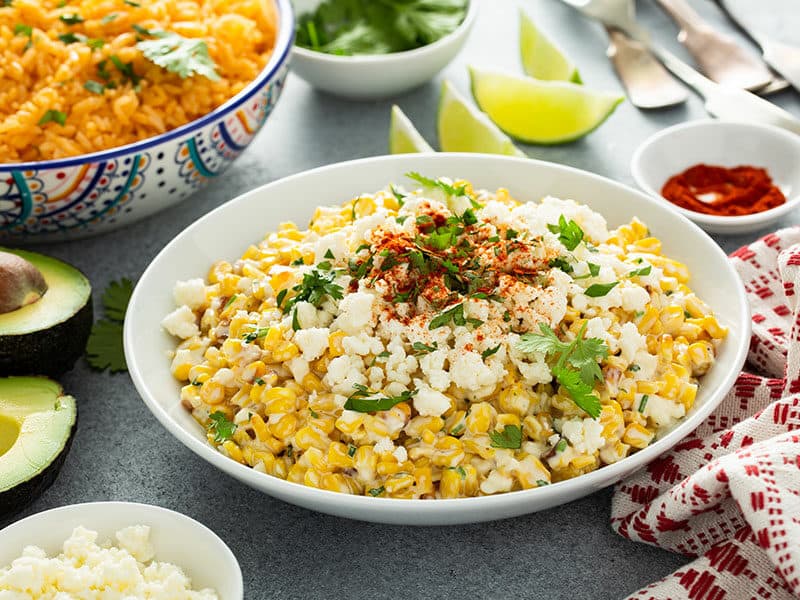 Cotija may be the most divergent feta substitute among all options, as it is made from cow milk. The only factor that makes this Mexican cheese a good feta alternative is its crumbly texture. Regarding the taste, it is quite strong and pungent.
Option 7: Gorgonzola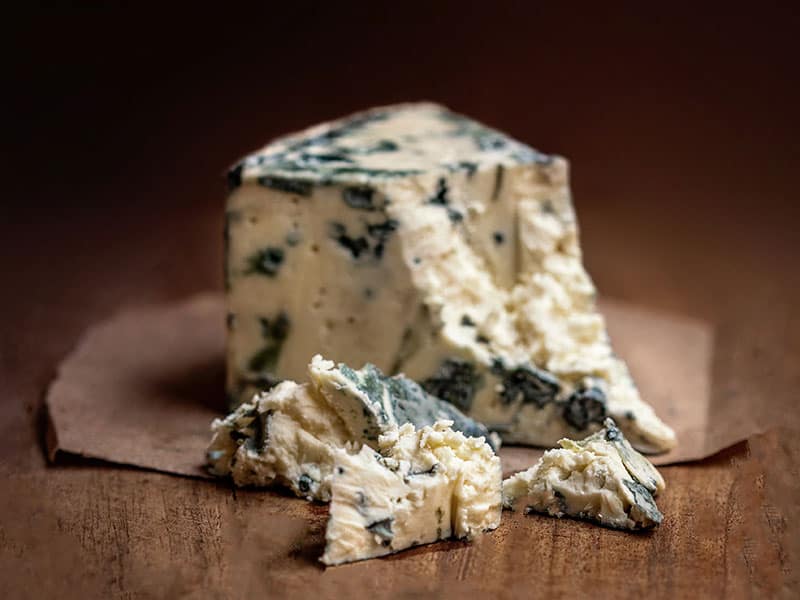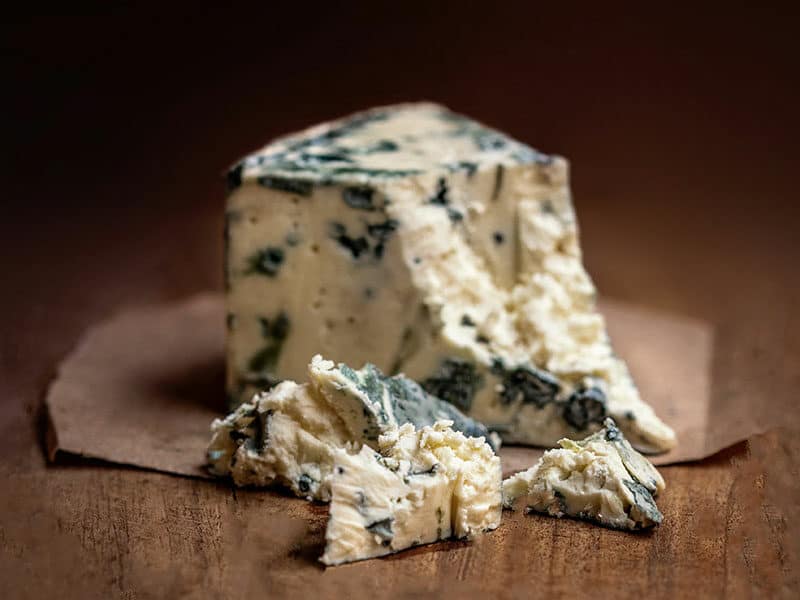 One thing in common between gorgonzola and our previous alternative (cotija) is its main ingredient being cow milk. Thus, this bluish-green Italian cheese also possesses a pungent taste, which is stronger than the feta flavor. Yet, the cheese is softer and creamier than its counterpart.
These traits make it a perfect addition to salads, pizza, fruit, veggie soups, pasta, etc. It also pairs well with your mac and cheese. Or, you can combine gorgonzola with cheddar, basil soup, and some tangy tomato to make a yummy dish.
One cool feature about gorgonzola is its taste varying depending on its maturity. You have Gorgonzola Dolce, which refers to the young variety with a mild flavor. Or, you have Gorgonzola Piccante, which is the aged version with a sharp taste.
You should use it within a couple of days after purchasing. It is a good practice to store it at room temperature or place it in the refrigerator after covering it with plastic.
Let's learn more about the amazing way to make Italian gorgonzola cheese via this video:
Option 8: Sharp Cheddar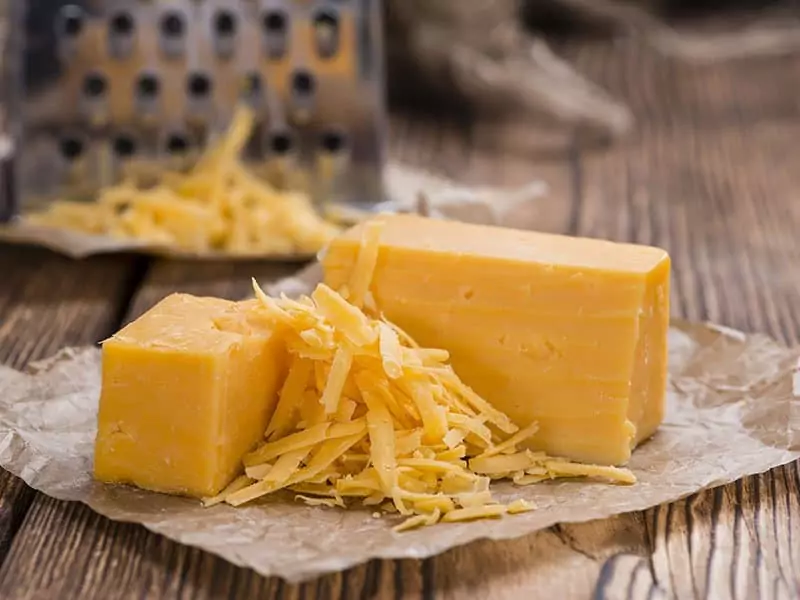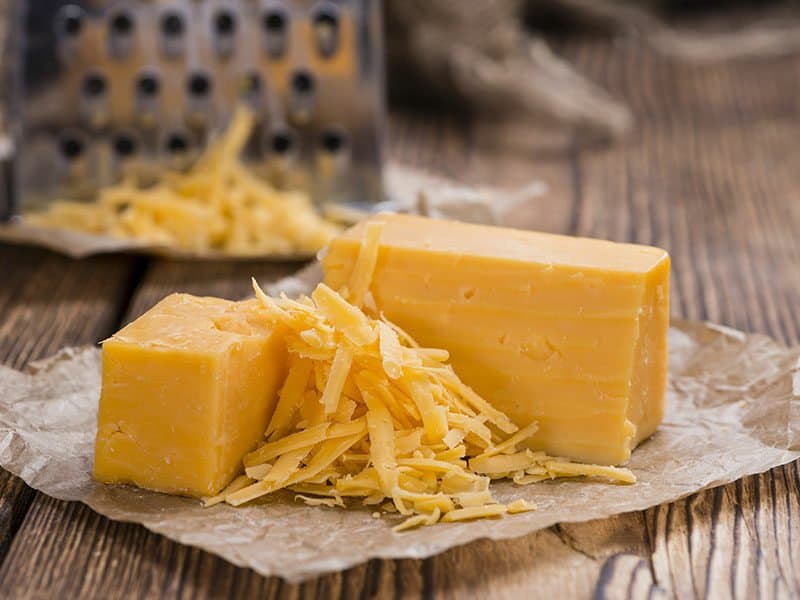 For all I know, a nice cheddar cheese is an impeccable substitute for feta cheese since it yields the same tangy flavor as its counterpart. If possible, pick a sharp, young, and white type.
Produced mostly in England, the product is purely white, owing to its zero dye content. However, you may also notice some yellow or orange cheddar, as the producer adds in the Annatto dyeing substance. These colorful cheddars are only available outside of England.
Similar to gorgonzola, cheddar's flavor varies depending on its age. Young and sharp cheddar makes the best replacement for feta cheese because it melts more easily and has a similar tangy taste. Normally, people would use sharp cheddar for meat dishes.
Option 9: Mozzarella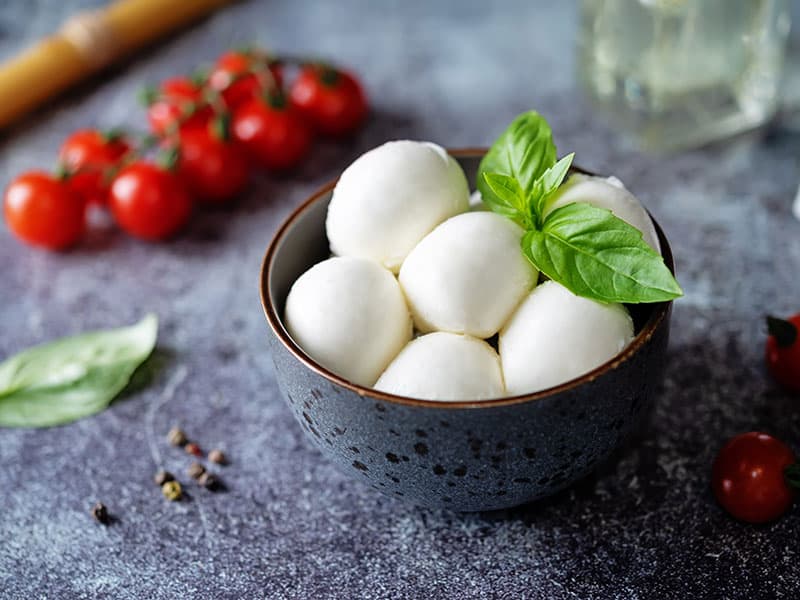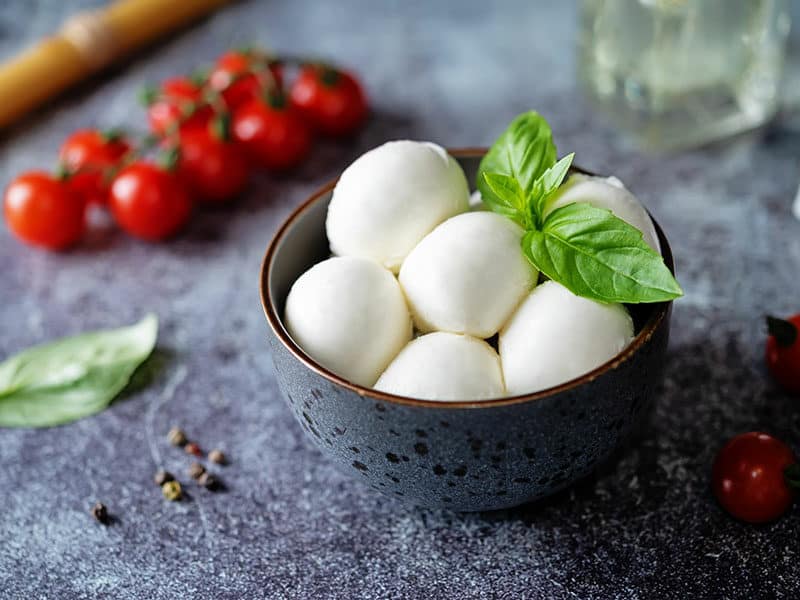 If you are looking for a feta substitute that provides a melting, bubbling crust, mozzarella is your go-to selection. Many of you might have heard of mozzarella before, as it is one of the most preferred cheeses in pizza restaurants.
Mozzarella has a uniquely sweet taste from water buffalo milk and a soft texture with high moisture. Compared to feta cheese, mozzarella contains a much lower sodium level.
And do you know that with the tastiest mozzarella cheese, your dish can climb up many levels? Not only pizzas, but mozzarella is also the ideal topping for salads, meat, and sandwiches as well.
If you are curious about how mozzarella is made, let's give the following video a try:
Option 10: Goat Cheese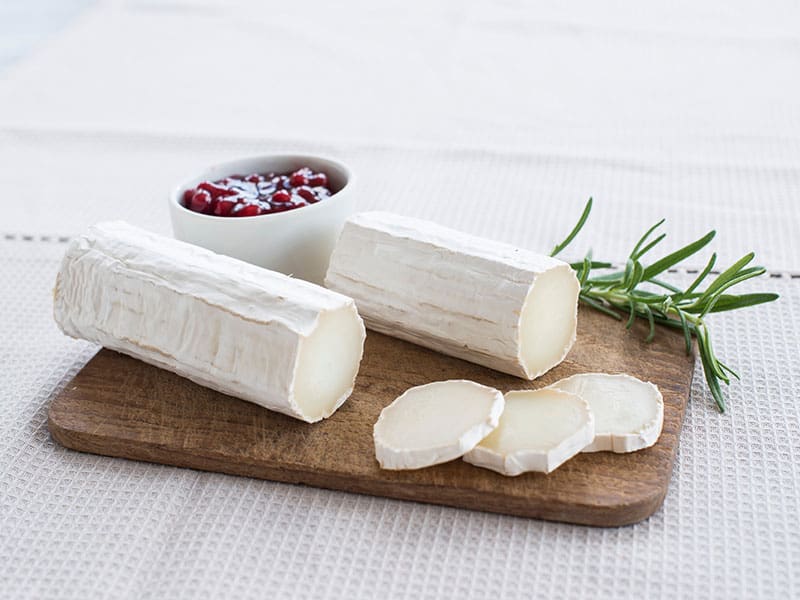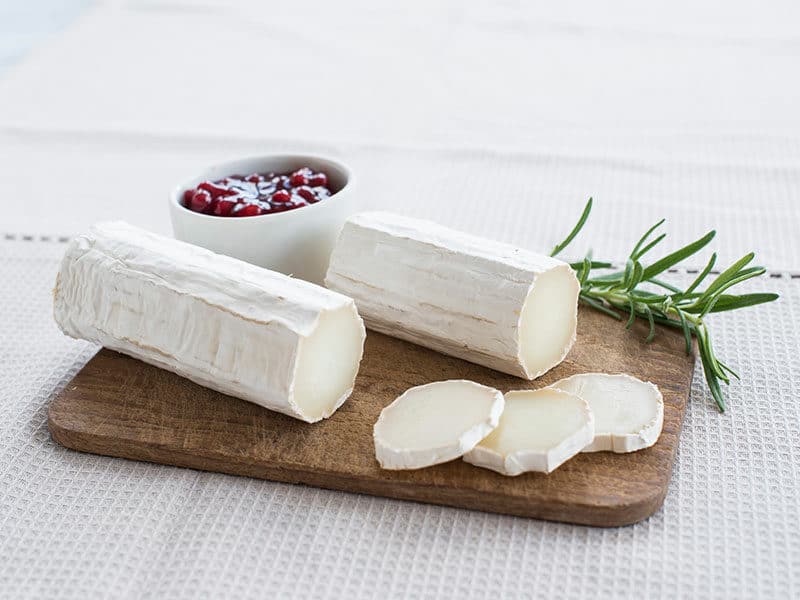 Goat cheese is simply cheese made from goat milk. It has many commonalities with feta, especially its mildly salty taste. Therefore, it can replace feta cheese effortlessly.
Goat cheese has two differences from the feta. The first one is the tartness with the fattier and more unctuous flavor that the product has, thanks to its high concentration of goat milk, unlike the 30 percent threshold found in feta.
The second divergence is its creamy feature, compared to the highly crumbly texture of feta cheese. You can easily spread it on your bread and crackers. However, if you go for the aged type, you will have this equivalent feta's crumbly texture.
You can use goat cheese to add more flavors to your cheesecake, pasta, and salads. It is ideal for diet-eaters, owing to its low calories.
A tip for storage is to avoid exposing it to air, as the cheese has the tendency to dry out quickly. A good practice is to place it in a zip-style bag or cover it with plastic wrap. Make sure to squeeze all air out of whatever container you use.
Then, you can put it in the refrigerator at 40 degrees Fahrenheit. Freeze your goat cheese to extend the usage duration.
Option 11: Cottage Cheese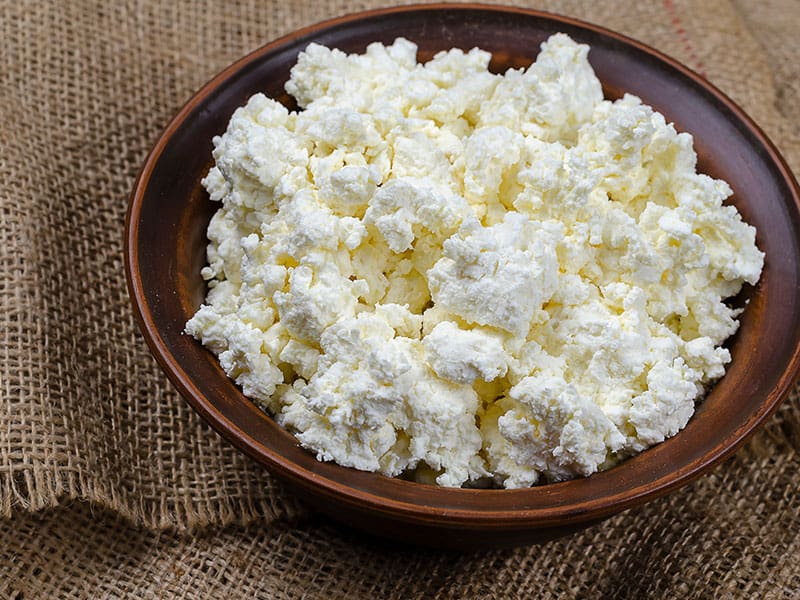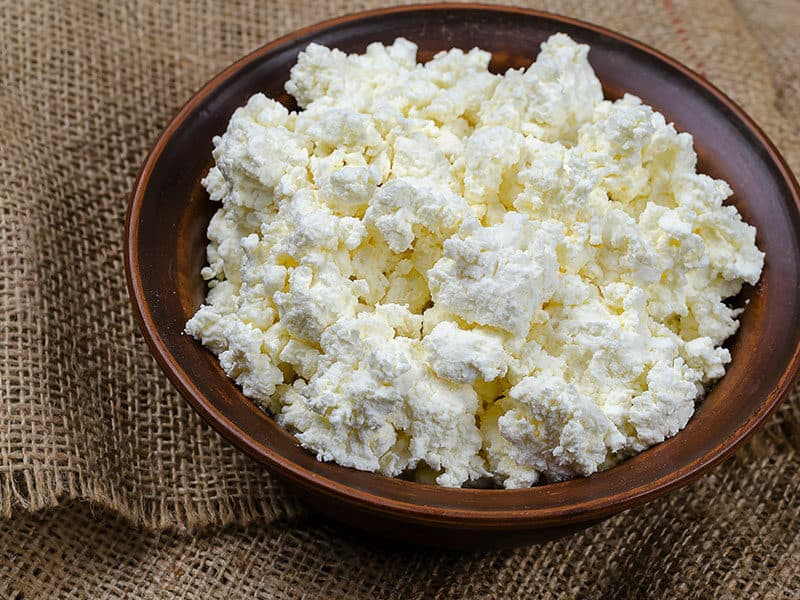 Cottage cheese is another feta alternative that has a drastic cut on fat and sodium content. It is indeed a healthier substitute for feta cheese. However, cottage cheese still possesses the equivalent protein amount to its counterpart.
While cottage cheese has a milder taste, it offers the exact same crumble texture as feta. And this cheese pairs perfectly with meat, burgers, pasta, salads, pizza, lasagna, and other desserts. You can add a little salt to the cottage cheese to make up for its mild taste.
Like all types of cheese, proper storage is necessary to keep cottage cheese fresh for a long time. "Can I freeze cottage cheese for long-term storage?" you might wonder. Well, yes, you can, but this process requires the right technique and might alter the cheese's flavor.
Option 12: Panela Cheese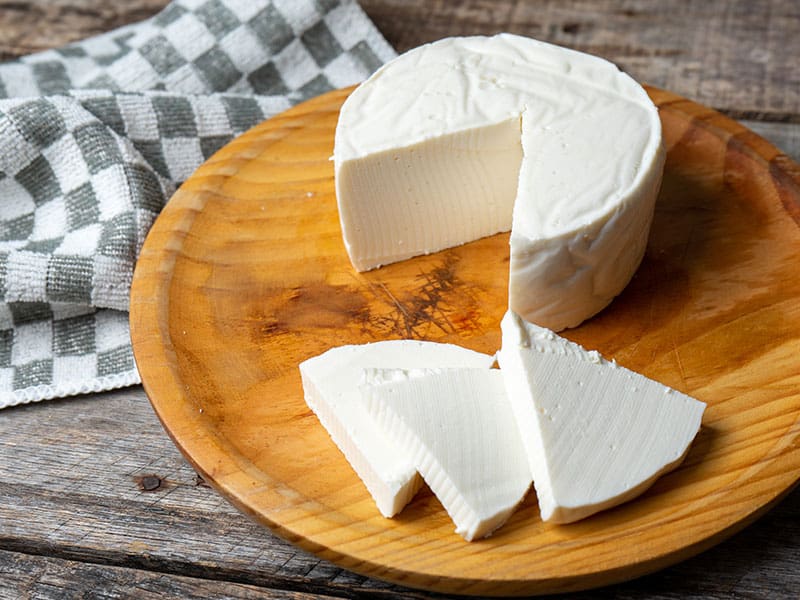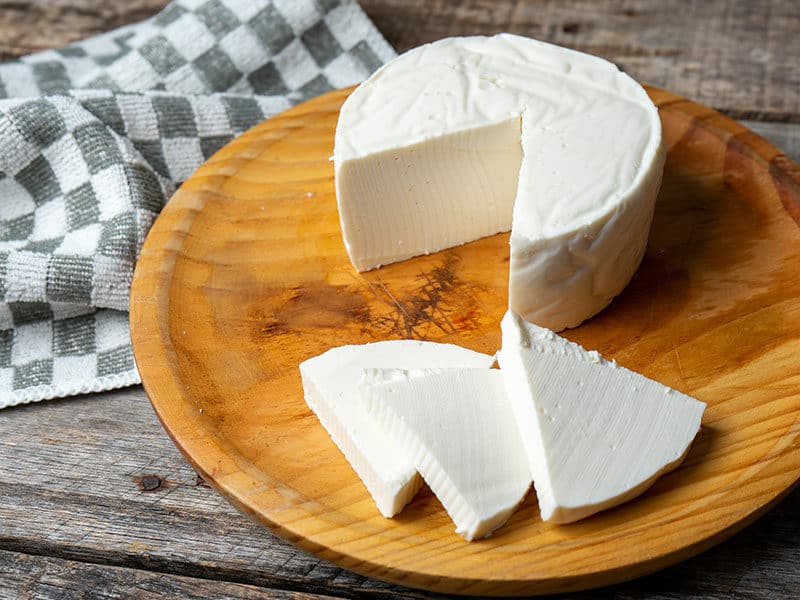 This Mexican panela cheese is the combination of halloumi's firm, chewy texture and the feta's strong, salty flavor. It is also a great alternative in case your feta cheese runs out.
Vegan Substitutes For Feta Cheese
While some people crave feta cheese curds, others cannot consume the food, mainly due to dietary reasons. For those that are vegan and lactose intolerant, you are not left behind, as I prepare some vegan substitutes for feta cheese for you right here in this section.
Option 1: Cashew Or Almond Cheese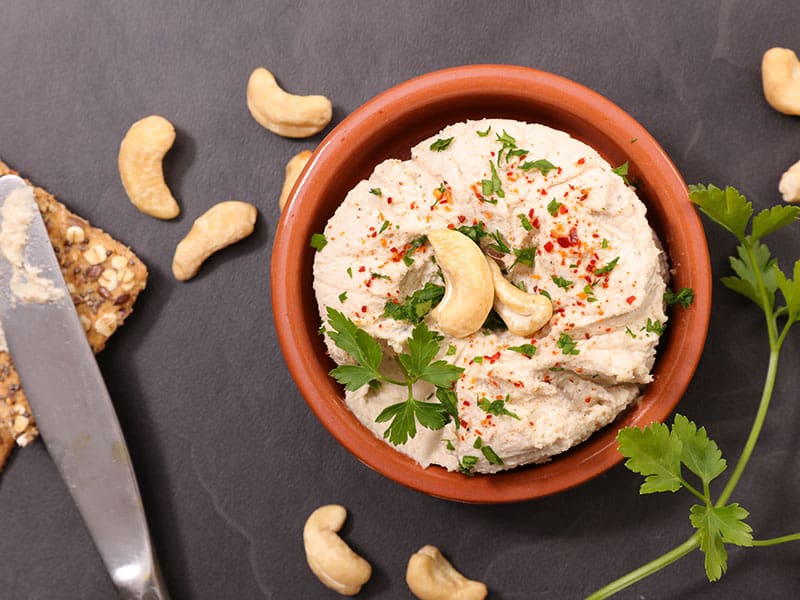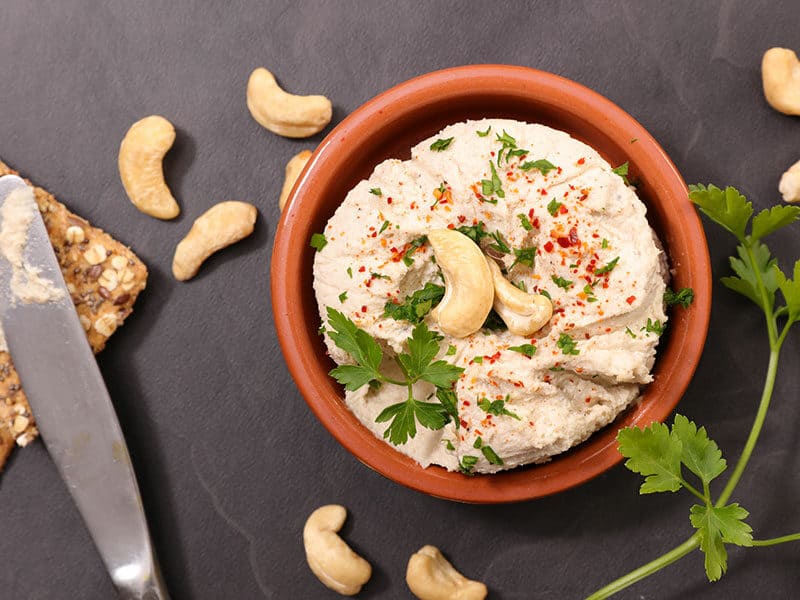 The first alternative option is cashew or almond cheese. Its gentle taste and deep, nutty flavor are ideal for those who love but cannot enjoy feta cheese. Besides the similar flavor, cashew or almond cheese also possesses an akin crumbly and consistent texture.
Option 2: Tofu Cheese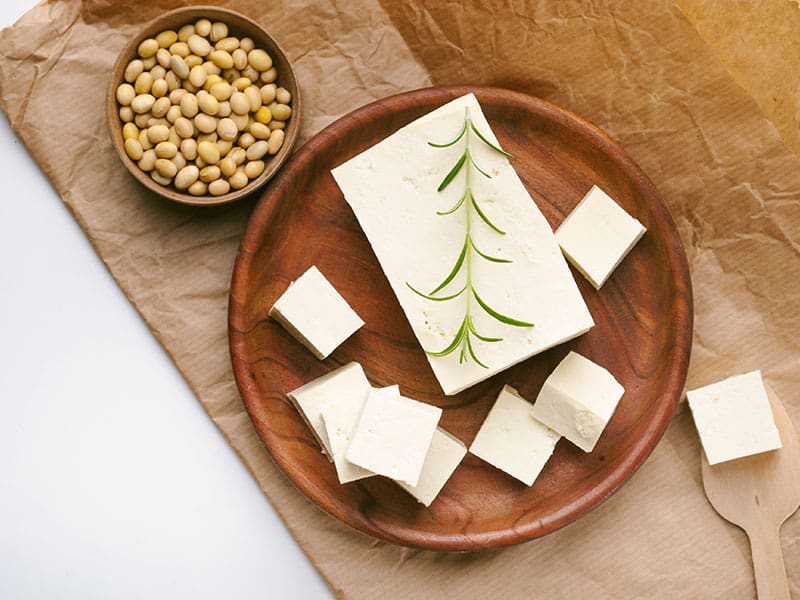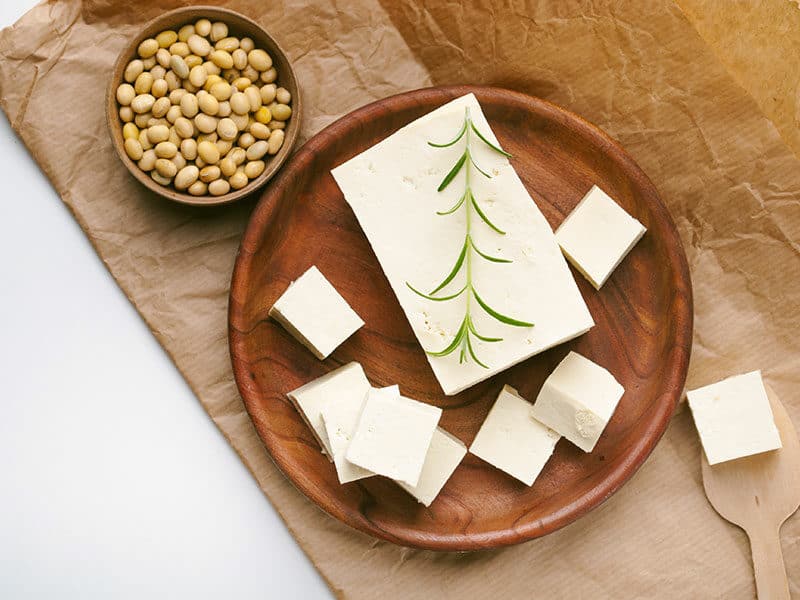 Of all options for vegan alternatives to feta cheese, tofu cheese is probably the most preferred selection, as it has no animal milk products. Made of curling fresh soy, this alternative contains a solid texture that crumbles in a similar manner to feta cheese.
Along with the similar fermented taste, tofu is also healthy by having a very low level of saturated fat and calories. Therefore, this substitute for feta cheese greatly cuts down the cholesterol content of your food.
Since Feta cheese doesn't contain gluten, you might be wondering if tofu is also gluten-free. Fortunately, this versatile and delicious ingredient is naturally free of gluten.
You can purchase tofu in separate sealed packages or in bulk. It is a common practice to store it in the refrigerator to preserve the food's freshness. To achieve a more feta-like flavor, it is advised to keep tofu cheese in a salty brine, which is basically mild saltwater.
Option 3: Nutritional Yeast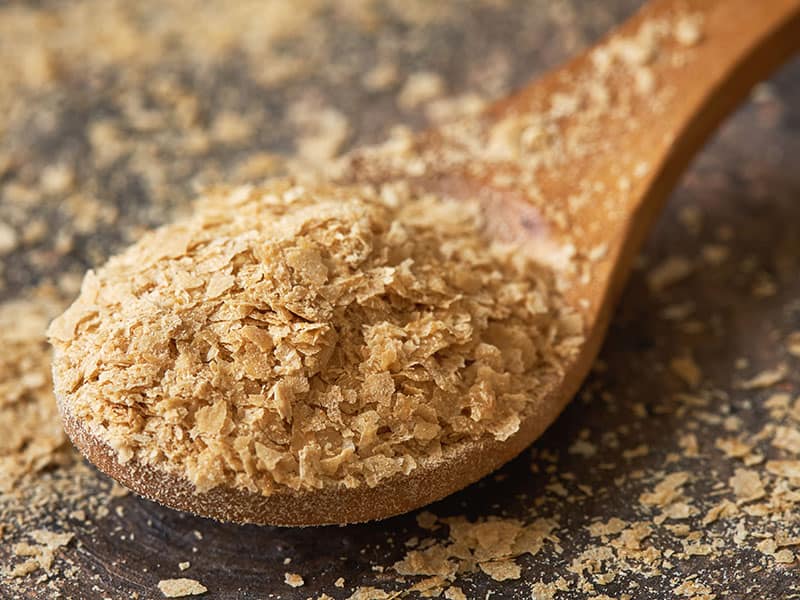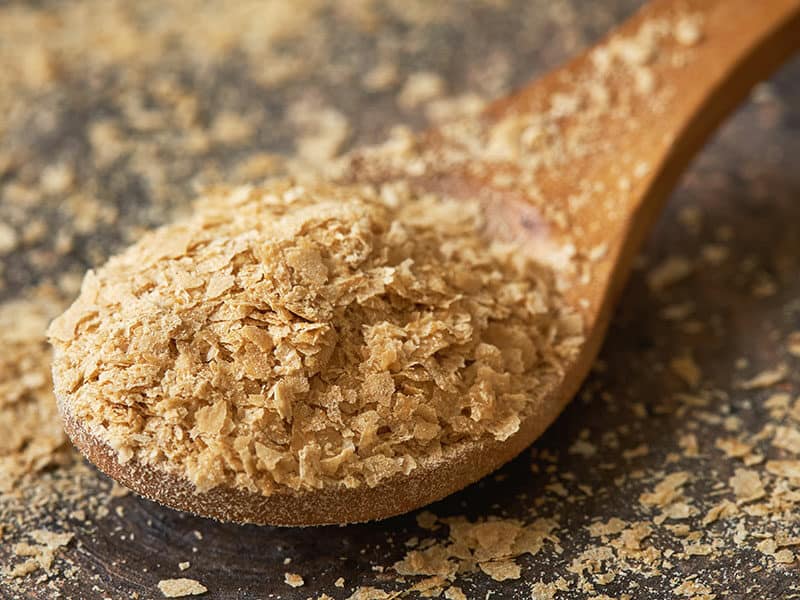 Nutritional yeast is not cheese at all. However, it offers the top-notch flavor of feta to your dish when sprinkled. It is the perfect choice for vegetarians or for those who want to control their calorie consumption. Moreover, this feta cheese substitute is packed with vitamin B12 and other valuable nutrients to promote your gut bacteria.
Frequently Asked Questions About Substitutes For Feta Cheese
If you have any inquiries about feta cheese substitutes, you will find the answer in the following section.
Important Advice On Substitutes For Feta Cheese
The most important step in choosing substitutes for feta cheese is to consider whether you are vegan or not. The outcome of this consideration shall narrow down your optimal candidates.
There you go, my amazing list of 15 substitutes for your feta ingredient. Next time you run out of feta cheese, just stay calm and re-read this article.
Now, it is your turn. Do you have other options that I have not mentioned? Please suggest it in the comment section below. Thanks for reading!
Nutrition Facts
1 servings per container
---
Amount Per ServingCalories364
% Daily Value *
Total Fat 23g

36

%
Cholesterol 98mg

33

%
Sodium 251mg

11

%
Potassium 438mg

13

%
Total Carbohydrate 15g

5

%
Protein 24g

48

%
---
Calcium

610

%
Iron

0.7

%
Vitamin D

0.5

%
* The % Daily Value tells you how much a nutrient in a serving of food contributes to a daily diet. 2,000 calories a day is used for general nutrition advice.