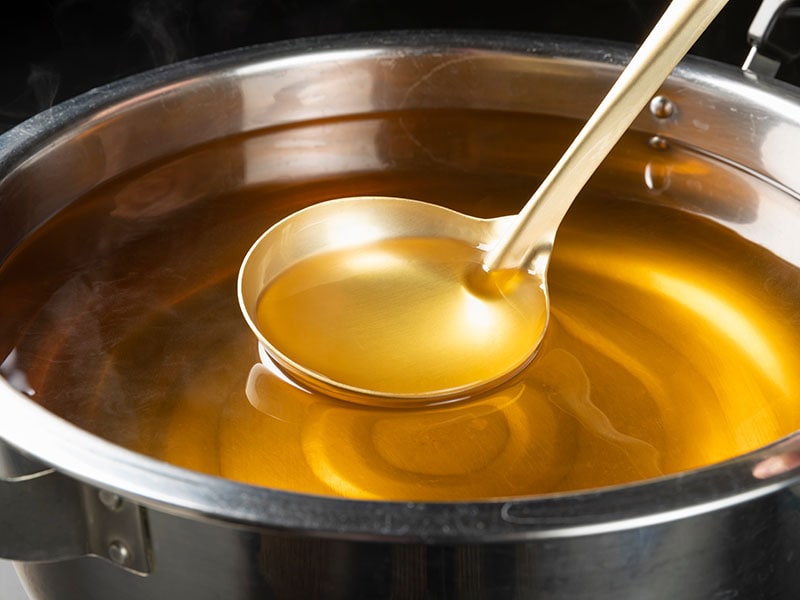 It's not hard to find a suitable dashi substitute for your Japanese dishes. However, some take a long time to become suitable replacements for this ingredient, requiring you to be more patient.
In most Japanese dishes, the aim of using dashi is to bring out other flavors. In this situation, you can replace dashi with something sharing that same role.
For a decent and savory flavor, the following dashi alternatives will help you achieve that!
Before I start, give this a read to learn further about dashi.
Most Common Dashi Substitutes For Japanese Dishes
There's a time when you realize that dashi has run out in the pantry, so rush to find some other ingredients to replace it immediately. Do not worry because you could have more options to achieve the same flavor as dashi! Now take a glance at a few of the dashi substitutes as below:
Chicken stock
Whitefish
Shellfish
Dried shiitake mushrooms
Kombu tea
Shio kombu
Hondashi
Tororo kombu
What Do You Know About Dashi?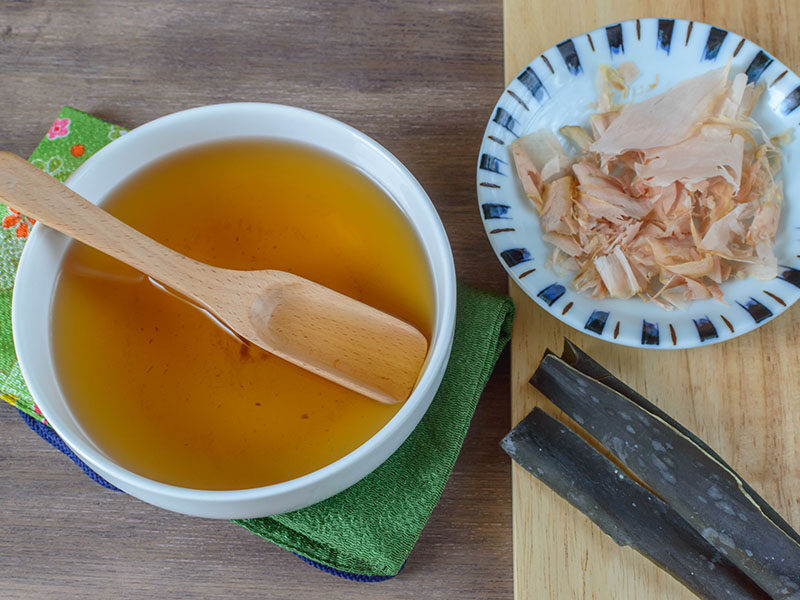 Dashi or Dashijiru is known as a soup stock that makes its appearance in several Japanese dishes. It gets used as the base for miso soup, ramen soup, and many other clear soups to highlight the pleasant flavor called umami (1).
The word "dashi" refers to a type of stock made from edible sheets of dried seaweed and fermented bonito. In other words, to make dashi, you need water, kombu (dried kelp), and bonito fish flakes and only ten minutes to complete the first batch.
You need to store it in your fridge for more than one week or freeze it for a few months. For greater depth of taste, soak the kombu in water overnight. As a result, the mixture ends up smelling and tasting a bit of the sea.
Dashi itself is a versatile stock when successfully adding a remarkable yet delicate flavor to a great abundance of many dishes.
Japanese love to use dashi for poaching fish or as a dipping sauce for fried foods (agemono) like tempuras. The umami in dashi also helps create more depths to every Asian dish, including rice bowls, noodles, stews, and more.
Nutrition Facts Of Dashi
The nutrient amounts get specified per 100 gram of dashi as below (2):
| | |
| --- | --- |
| Nutrients | Value |
| Carbohydrate | 64.9 g |
| Total fat | 13.9 g |
| Protein | 16.7 g |
| Fiber | 0.2 g |
| Calcium | 187 mg |
| Iron | 1.03 mg |
| Potassium | 309 mg |
| Sodium | 1067 mg |
| Choline | 114.5 mg |
| Phosphorus | 166 mg |
| Vitamin C | 1.1 mg |
| Vitamin B-6 | 0.1 mg |
| Folate | 24 µg |
| Vitamin B-12 | 0.3 µg |
| Vitamin A | 25 µg |
| Vitamin E | 0.72 mg |
In the table, you can see that dashi has higher sodium content than any other nutrient. The stock is rich in calories, calcium, and carbs. Also, it's a great source of iron and vitamin A.
Health Benefits Of Dashi
Dashi is the staple you cannot forget when making Japanese foods, especially when it's good for your health.
The stock provides many health benefits, maybe because dashi is made with kombu- an edible seaweed rich in calcium, iron, iodine, zinc, potassium, and essential vitamins.
Kombu also brings more amino acids to dashi, which recovers you from muscle strains.
With bonito fish flakes, the stock has been proven to lower human blood pressure and boost circulation. Besides, you should add dashi to your diet to prevent some potential health issues such as poor digestion and mental fatigue.
Better than thought, if you have the symptoms of dry skin condition and shoulder stiffness, dashi would be a great help!
How Many Types Of Dashi Do You Know?
Based on the foods you're going to make, it's possible to utilize various types of dashi. Considering the taste you'd like to bring to the dish helps you choose the appropriate dashi.
Here are the wide dashi varieties favored the most in Japanese cuisine:
Awase dashi – made from dried bonito flakes and kombu, is the most common dashi you'll see in Japanese cuisine.
Katsuo dashi – made from only dried bonito flakes, usually used for ramen, clear soups.
Kombu dashi – made from kombu (dried kelp), is a basic stock used in Japanese and Korean cooking with a unique taste, and great for simmered dishes.
Iriko dashi (or niboshi dashi) – made from niboshi (dried anchovies), is another excellent part not to miss for a bold-tasting miso soup with its salty and rich flavor.
Shiitake dashi – made from dried shiitake mushrooms, is different with a mild flavor and unique aroma that can satisfy all vegetarian and vegan criteria.
How To Make Dashi At Home
To make your dashi at home, you should prepare at least five ingredients. This recipe applies to non-vegan and vegan versions. Based on your demand, you have three distinct ways to make this famous Japanese stock.
Method 1: Making Awase Dashi From Scratch
This article opts to introduce you to making awase dashi, which is the basic dashi of Japanese cuisine. The word "awase" itself means a combination, and the excellent combination of kelp and bonito flakes makes them suitable for so many dishes.
Step 1: Soak 20g dried kelp and 30g bonito fish flakes into one-liter water.
Step 2: Rinse kelp gently by using a damp cloth.
Step 3: Create some slits in kombu before adding it and water to a saucepan.
Step 4: Bring your dashi to a boil over low-medium heat. Dashi needs to steep within 4 minutes.
Step 5: Strain dashi and use it instantly.
Get an ultimate guide to making awase dashi and others from scratch!
Method 2: Making Dashi From Instant Powder Or Granules
Though dashi is the heart of every Japanese food, more and more Japanese choose to use instant dashi powder or granules only due to busy life.
Here's how to use instant powder/granules: Dissolve 1 – 2 teaspoons of dashi power with one or two cups of hot water.
Note that the amount you're supposed to use varies based on what foods you're going to make. Make sure you follow the package's instructions for the best result.
Watch this video to know more:
Top 8 Dashi Substitutes To Power Up Your Dishes
Surprise your whole family with your favorite dish using other alternatives to replace dashi. They all share the same flavor profiles and can bring the umami flavor to the food.
Chicken Stock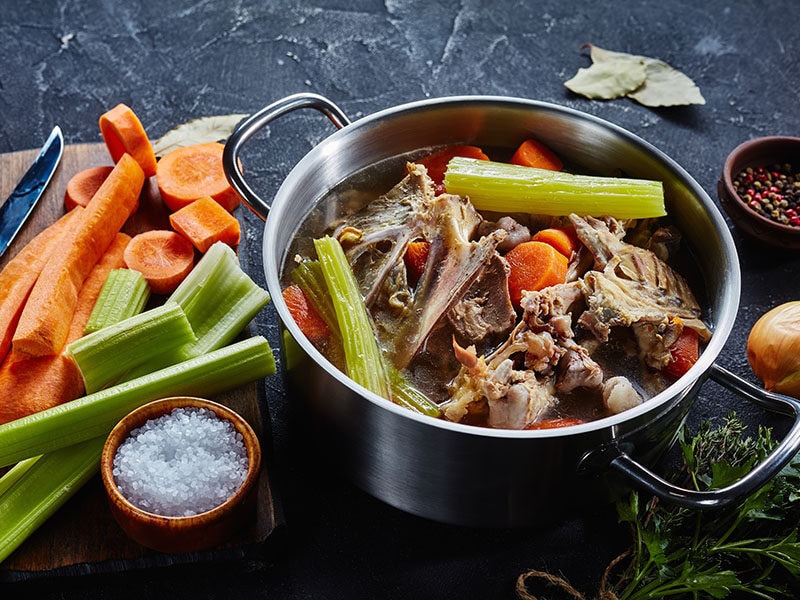 There's nothing to be anxious about the flavoring when you have chicken stock available in the kitchen. It has a light taste, which is nearly similar to dashi. Thus, chicken stock is always one of the best alternatives to use as a base for many soups.
Even though chicken stock doesn't have the salty flavor that you usually gain from seaweed and fish, it still delivers a bold umami flavor to the food.
Get a quick guide on making chicken stock!
Whitefish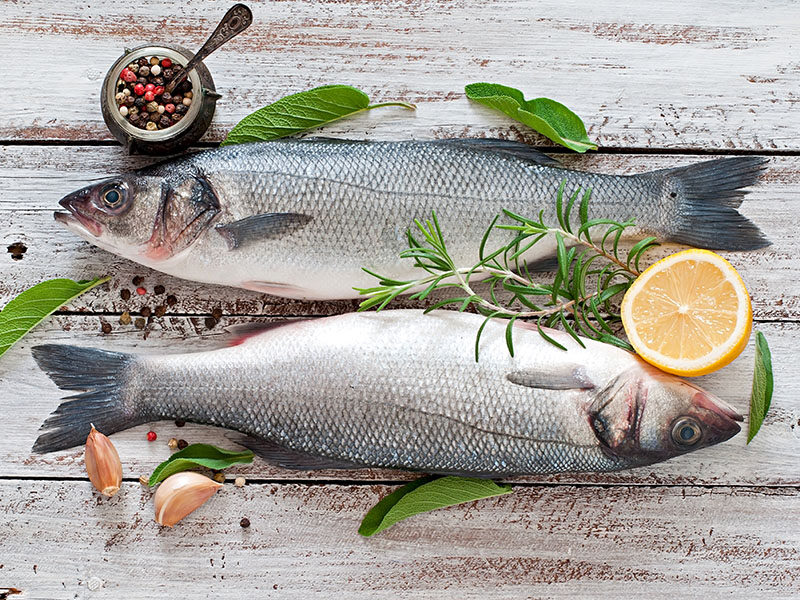 Another way to achieve the umami flavor is using fishes. As you know, dashi is made from bonito fish shavings which are initially white fish. Therefore, any fish with white meat would be a great option to replace your savory dashi.
Apart from using some white fish such as catfish, sea bass, cod, and haddock, do not try to use tuna or mackerel due to their pungent taste. This flavor will overwhelm the entire flavor of the food.
Looking for a step by step guide on making white fish stock! Have a look now!
Shellfish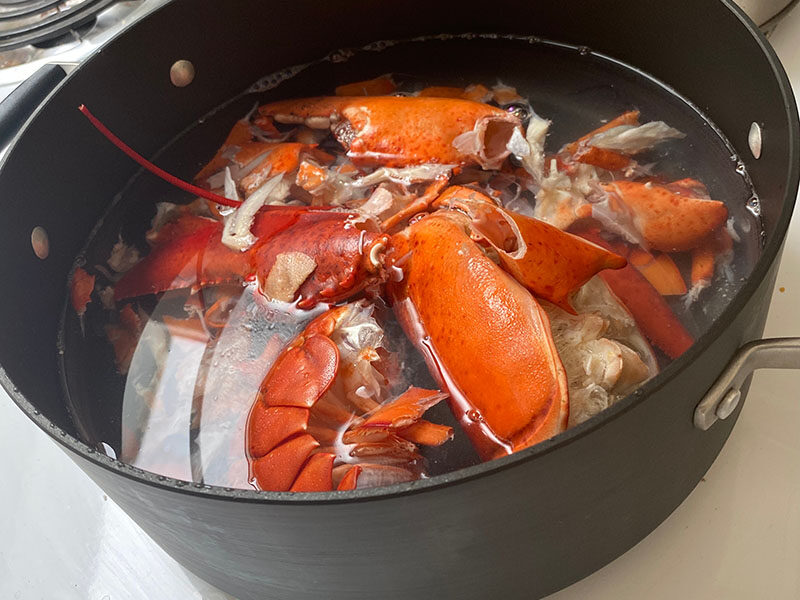 If white fish is not your favorite, then move on to the next dashi alternative: Shellfish. In every Japanese household, the leftover shellfish (crab, lobster, and shrimp) is often used to increase the flavor of seafood soups and other dishes.
You can use both shells and legs of the crustaceans since these bring the richest flavor. Come to simmer the crustacean shells in water after rinsing all of them.
Let's have a look at the following video:
Dried Shiitake Mushrooms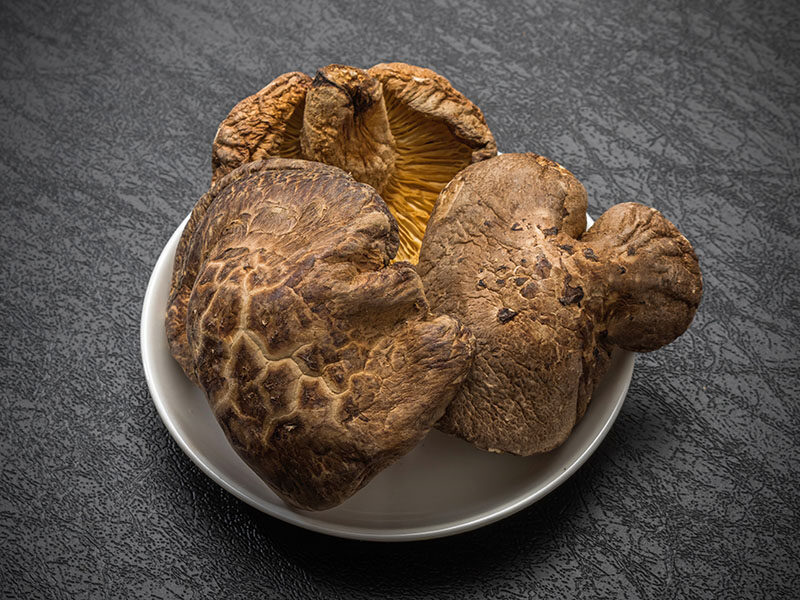 It's possible to use shiitake mushrooms to remake the meaty and unique taste of dashi. If choosing them as your second choice, you only need ten minutes to achieve the exact flavor as dashi. Like making dashi, you soak mushrooms in water.
If you plan to cook for those who are following vegan or vegetarian diets, then the mushroom alternative would be a perfect option to try!
Kombu Tea (Kelp Tea)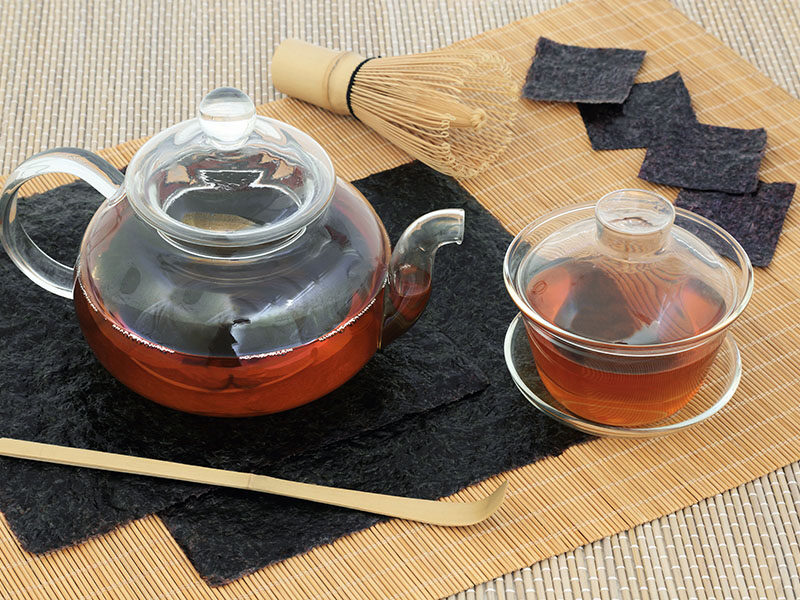 Kombu tea is made from dried kombu seaweed that people often use to make tea. You can use it in place of dashi powder as well.
Japanese people drink this tea as it has a high amount of calcium, iron, magnesium, and vitamins. Using kombu tea is believed to relieve digestion issues and calm the nervous system effectively.
Shio Kombu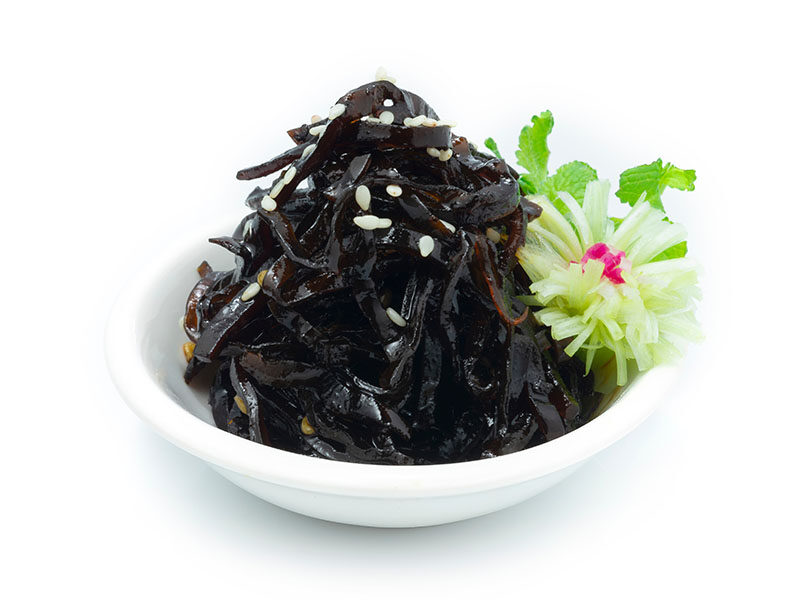 Kombu is used to make soup in Japan, and there are several foods made from it. Shio kombu is one of several processed products of kombu. After simmering kelps and layering it with salt, you end up having this product (salted kelp).
Shio kombu has the umami flavor of dashi and contains high calcium and dietary fiber content. Feel free to use shio kombu to garnish your rice or in place of dashi.
Watch this video to know more:
Hondashi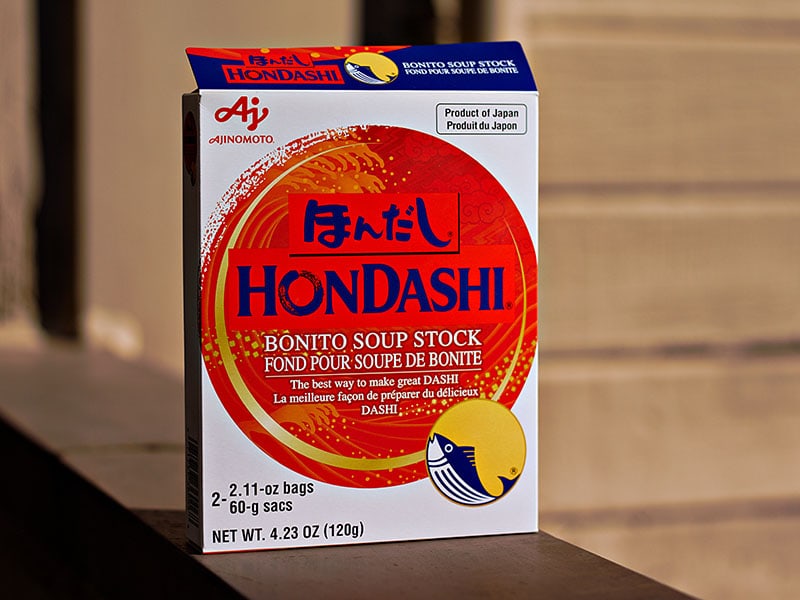 Depending on your culinary needs, you will determine which dashi substitute works the best. Like dashi, hondashi is also the soup base bringing the same umami flavor to foods. The product is also the popular dashi granules that get favored all over Japan.
When running out of dashi, you'd better go for this instant dashi to save more time and effort when cooking foods.
Tororo Kombu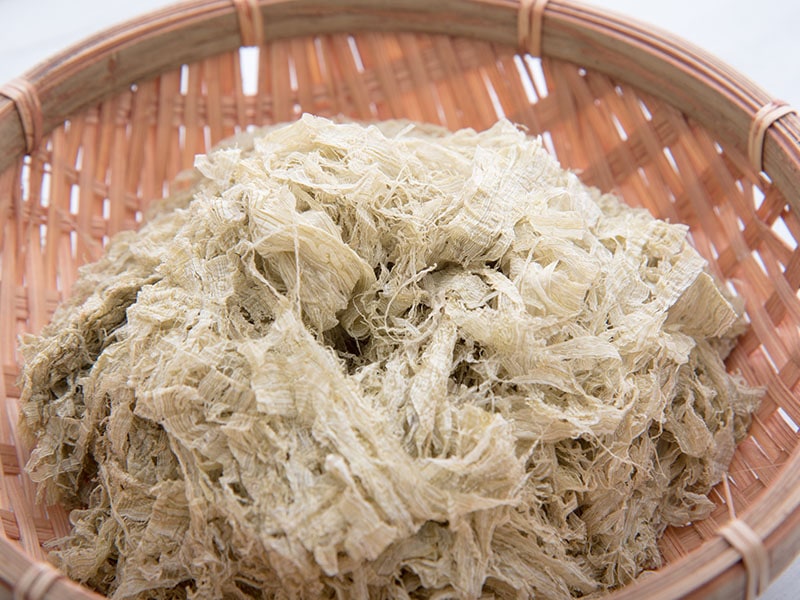 Tororo kombu is all about thin flakes that are made by drying kelp for one day. Kombu will be soaked into vinegar water and then shaved until it becomes long flakes.
Like dashi, tororo kombu plays a crucial part in increasing the flavor of Japanese soups by adding umami.
FAQs
It does not matter if you try a hand at Japanese dishes or only in the mood for a homemade recipe; dashi is the best option to take. Discover more about this magical ingredient right away with below questions and answers!
Any Of These 8 Dashi Substitutes Will Save Your Dish
As you see, many Asian dishes use dashi to enhance their flavor and aroma. It's all thanks to the "umami" taste in dashi, the classic soup base favored all over Japan.
Whenever you want a dashi substitute for your Japanese dish, try some out of the above alternatives. If you don't want homemade dashi, go for the instant dashi granules to save more time.
As you find this article useful in offering what you desire, then click and share it now!
References
(1) Umami – Wikipedia. (2021), from https://en.wikipedia.org/wiki/Umami
(2) (2021), from https://fdc.nal.usda.gov/fdc-app.html#/food-details/171613/nutrients