Types of lobster are something many of us wonder about. Because lobster is considered the king of seafood because of its delicious taste and high nutritional value. When talking about lobster, we cannot think of anything first but how delicious it is.
The crispness of the tendons alternating with solid white meat, the lobster-roe on the spine near the head make us speechless, and the meat at the leg of the lobster's beard is the toughest and most delicious.
Besides, lobster comes in many types with different identities and different origins. This article will take you through all the popular lobster species today to give you an overview and make the right choices!
What Is Lobster?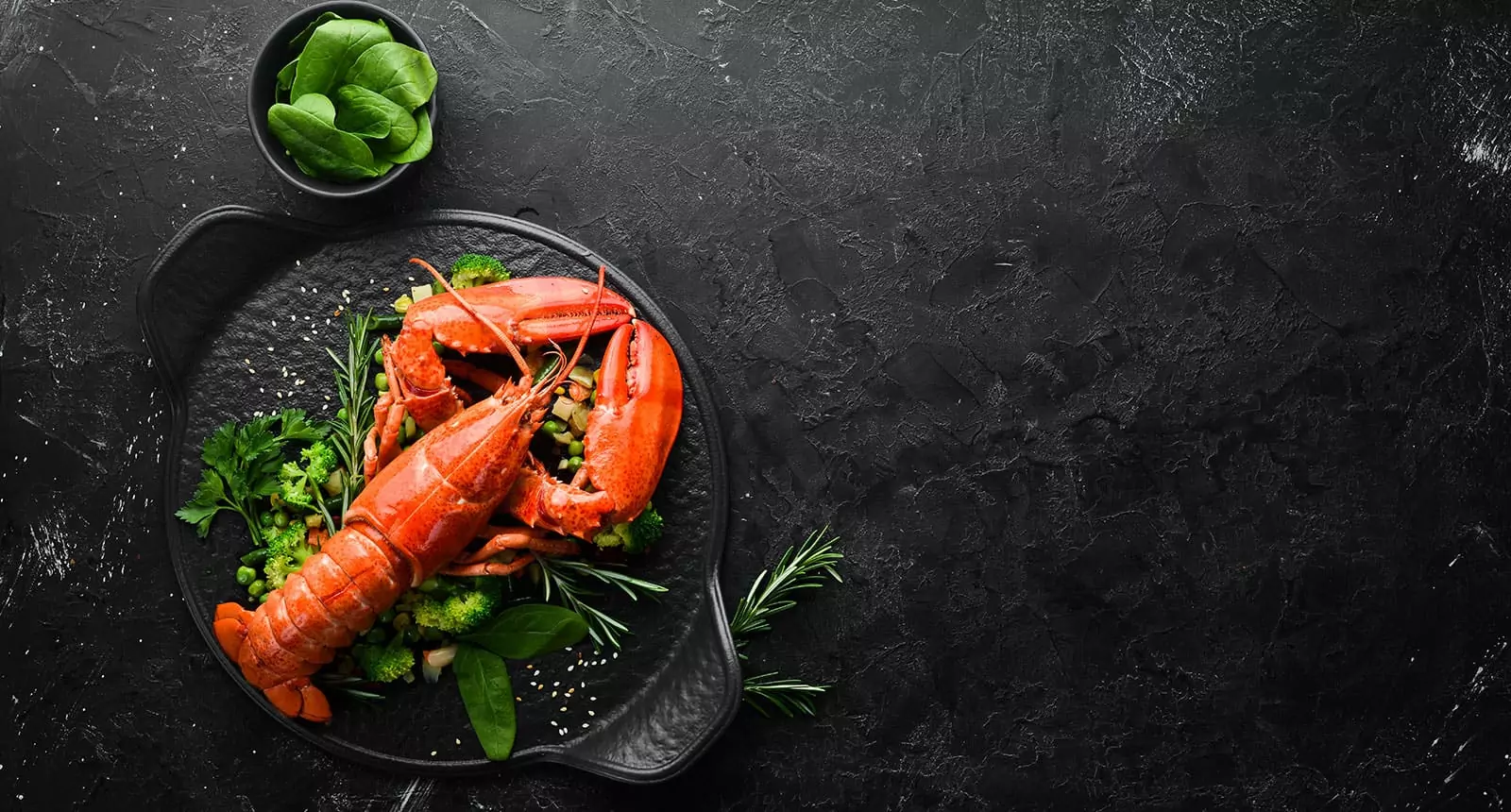 Lobsters are crustaceans of a fairly large size. This species often lives in warm waters, calm sea currents. They shelter in the reefs, coral reefs where there are many caves, coastal ditches.
They have the habit of clustering mainly in the bottom layer with the clean, mud-free bottom matter. During the day, shelter in inactive rock caves and at night to actively seek prey.
The Taste Of Lobster
It's hard to forget how mouth-watering lobster is once you've tasted it. The essence of the lobster dish is concentrated in 3 parts: White, firm, chewy lobster body made up of very sweet and delicious meat is many times higher than normal shrimp.
The roe in the lobster's head tastes greasier than the crab-roe. And lobster meat is chewier and sweeter than crab meat. While boiling is a familiar way to enjoy the lobster flavor, people have found other suitable cooking methods.
Also, don't think you can only eat fresh lobster. I've tried various dishes with leftover lobster, and they are no less delicious. So, don't throw away your cooked lobster if you can't finish it in one go.
Among those, steaming lobster with some high-quality bamboo steamers has really caught my eyes. This method not only keeps the meat juicy and moist but also retains all the lobster's tastiness.
Nutrition Of Lobster
Lobster is a nutritious dish, good for human health. In addition to the delicious taste, we can mention the abundant protein content that is very good for your health.
According to analytical documents, the edible part of lobster accounts for 20-30% of the body weight. The meat at the tail legs accounts for 15-18%. In the lobster meat in fresh form, protein content accounts for 17.62%, and lipids account for 0.29%, amino acids account for 77.2% of body protein.
The source of vitamins in lobster helps strengthen the body's resistance, omega-3 to reduce cardiovascular disease is certified by the American Heart Association. The fat content in lobster is unsaturated and very low. Help the ladies to eat without being fat.
The carbohydrate, calorie, and cholesterol content in lobster are also much lower than that of other meats. We can put it like this, every 100g of lobster meat will provide us with 98 calories, 21g of protein, and only 0.6 g of fat.
The Biological Structure Of Lobster
The lobster body has vertebrae, ox legs, swimming buoy, pairs of antennae (antennas), tail, and spines on the lobster shell. To grow and develop in such a marine environment, the biological structure of lobsters has several main parts, and how are they?
Lobster has many families, genera, species, so the structure will not be the same. Today I will introduce to you lobster made up of 2 main parts: the Nipples and the Belly:
Structure Of The Nipples
The nipple part consists of 14 segments, each with a pair of thoracic appendages. The first part of the lobster is made up of 6 heads, and the last 2 segments help us distinguish the sex of the lobster.
The breast is made up of the last 8 segments. The appendages on the nipples include 5 pairs of beef feet, 1 pair of special double eyes that absorb extremely sensitive light to help the lobster adapt to the marine habitat, in the mud. or underground caves.
There are also 3 pairs of antennas (2 antennas with branching, Antennas 2 long), and with many very sensitive small spines, lobsters can sense the temperature, enemies, or mates thanks to these antennas. The lobster mouth consists of a sharp upper jaw, sharp lower jaw, and plaques.
Anatomy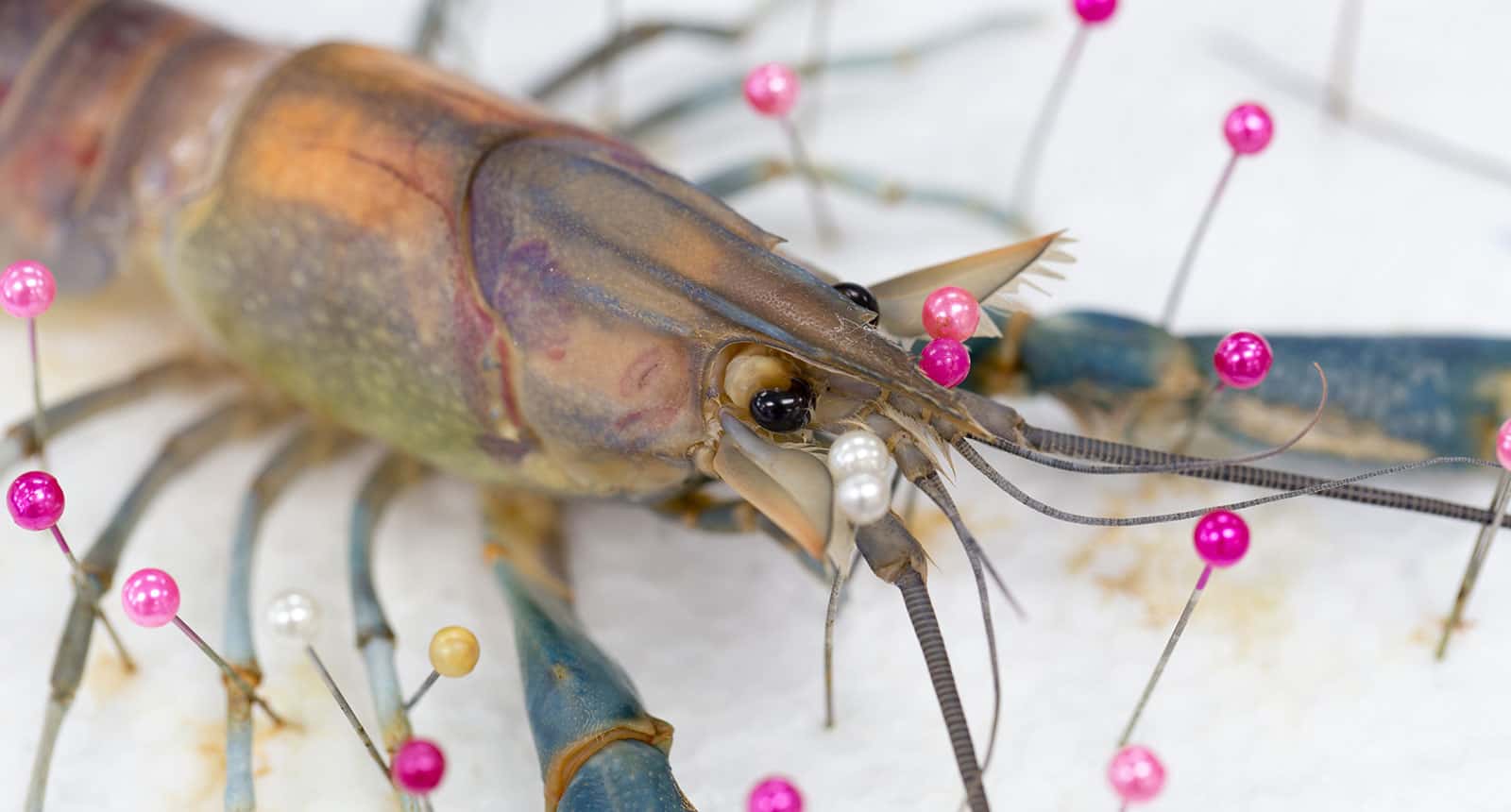 The lobster belly has 6 segments. They are covered with a layer of chitin as thick and strong as the armor that protects the lobster's body. When the lobsters grow, they will peel this shell to change to a new one, and the mystery of the immortal lobster is in this iron-like shell.
This crust for the defense of crustaceans in general, and lobsters in particular, are the key; when lobsters peel is very vulnerable and eaten by natural enemies.
The shell of lobster also contains pigments. We can easily recognize different lobster varieties (cotton lobster, blue lobster, red lobster, etc.).
2nd to 5th abdominal burning has 4 swim feet. Sixth abdominal burning branched to form a tail, and firm telson helps the lobster jump to create these active lobsters' melancholy thrusts and adjust the swimming direction as desired.
Types Of Lobsters
I will introduce to you six popular types of lobsters:
1. Clawed Lobsters
Clawed lobsters are the most common when it comes to lobsters. In terms of appearance, this lobster has three sets of claws and five sets of walking legs.
You can see that the forelegs are much larger than the back two. This set of claws is very hard, but with a first-rate poultry shear, you can easily solve it.
This type of lobster is also used a lot on the cuisine field. You can buy some clawed lobsters to make some signature Red Lobsters recipes at home. American lobsters and European lobsters also fall into this category.
2. Reef Lobsters
Reef lobsters also have claws, but they are not clawed lobsters. This is because they have no claws on their limbs but only a large set of nails on their first limbs. This lobster is noted for its most striking color in the species.
You can easily recognize them with beautiful purple or lavender stripes, rings or spots. They are tiny and very shy lobsters. They are often used as an ornamental because of their beautiful colors instead of eating meat.
3. Spiny Lobster
People also call spiny lobster is rock lobster. They do not have any set of claws on their forelimbs. However, you can easily recognize them by looking at the long, thick beards that look like thorns.
You can see that the spiny lobster eats its smaller creatures and is nocturnal. They often live in healthy and diverse ecosystems. This lobster is also characterized by frequent mass migrations to avoid it after storms and rains.
4. Furry Lobsters
The reason for the name lobster feathers is because the protrusions on the body of this lobster look like dense long hairs. They also have very large antennas, but not as large as the spiny lobsters. Furry lobsters are also smaller in size than other species.
These fluffy lobsters look fun in a variety of colors from brown to purple. There are usually blue markings on their heads and white stripes on their feet.
5. Slipper Lobsters
The slipper lobster has a flat and slippery appearance. They also have large front antennae, however no claws. They have the property of hiding in the mud during the daytime instead of in the pits like most other lobsters, so it is difficult for humans to catch them for use as food.
Slipper lobster is mainly caught by divers. The sad thing is that this species is in danger of extinction. They are also very chewy and difficult to cook but are still served in some places.
6. Squat Lobsters
You may consider this the species that does not resemble a lobster the most. The squat lobsters look like a combination of lobster and shrimp. You can see that they look more like crustaceans than lobsters.
They are closely related to the nest crab. They are also the most colorful lobster species, which gives diversity and richness to its species. Squat lobster lurks in fissures of rocks and digs sand in search of food.
This species is distributed and inhabited in all water levels all over the world, from deep seabeds to shallow caves. Lobster squat meat is often used as a feed on industrial farms that raise fish or shrimp to give them a better color.
Things To Note About Lobsters
Lobster prices are high because both farming and transport are difficult. The reason is thought to be that lobsters grow slowly, eat a lot when the disease is contagious, and their eggs are difficult to raise.
Besides, keeping lobsters alive during transport is also a challenge because they need a cool, humid environment and enough oxygen. If you cannot guarantee these factors, everyone knows how the dish will become.
The process of making lobster is not easy either. One is because it is too expensive to spoil it, secondly. After all, it is not always possible to cook a delicious lobster dish.
Dishes such as lobster salad, grilled lobster, or lobster porridge all require experience and high technology to produce delicious products. Cooking a dish from a lobster is not easy. It requires extremely skilled work.
Tips When Choosing Lobster
Many factors affect the flavor quality of a lobster that you should pay attention to:
The Age Of The Lobster
You may not know, the older a lobster, the harder and chewy the meat. So, do not see the big lobsters that are too excited; buy smaller ones to enjoy the moderate toughness.
Lobster Freshness
Lobsters need to be frozen while fresh and properly thawed for their good taste. You also need to pay attention to cook them right after thawing before they go bad.
Seasonal Lobsters
When the shells are hard, the lobsters are transported more properly. You can learn about lobster shedding seasons in your area and choose to buy lobsters in the right season. Once there, you will get better and better quality options.
Wrapping It Up
Along with the improved quality of life, everyone's meals are also improved day by day, not only to eat well but also to be delicious and beautiful. That is why lobsters have become more and more familiar with family meals.
Now that you know the types of lobsters on the market, don't be afraid to try them! Lobster meat will surely remember once and unforgettable. The meat of the lobster body is white, firm, and chewy, made up of very sweet and delicious rolls, many times more delicious than normal shrimp.
If you found this article helpful, don't hesitate to share it with your friends and family!