A good cook needs to know how to store scallions, also known as green onions. While there are many popular types of garnishes out there, the great scallion is still taking the top spot due to its "every-man" nature.
Whether you're in a fancy 5-star restaurant or sneaking a bite in your mom's kitchen, scallions will always pop into your mouth. Of course, since scallion is a plant, that means it will degrade over time, eventually losing its flavor and color.
That is why it is very important to know how to keep your scallion fresh and ready for a meal as long as possible. And today is your luck because I have already compiled some of the best hacks that you can use right now. And guess what? It's perfect for a variety of people!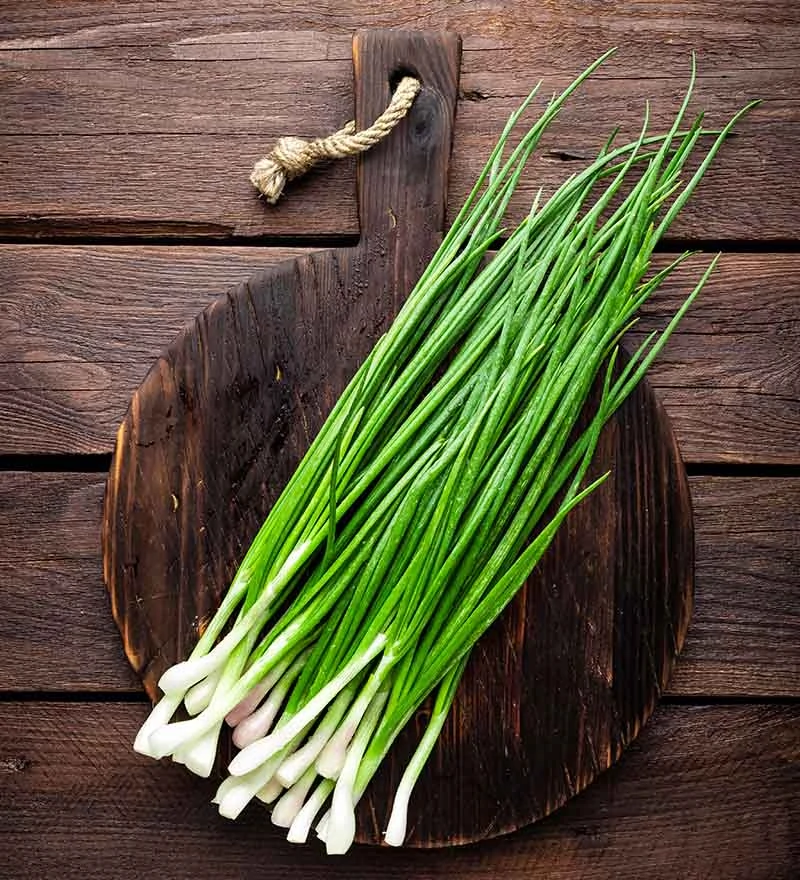 Knowing Thy Scallions
Before learning to store scallions, you first need to know how to buy them. Like other familiar varieties in the green onion family, the freshest scallions will have the most vibrant leaves, firm bulbs, and their roots still intact.
Protip: Look for the ones whose stalks can stand upright when you pick them up
You can use fresh scallions to garnish your foods or as a nice replacement for chives. Also, you will never have to worry about the scallions losing their shine after a long period of storage.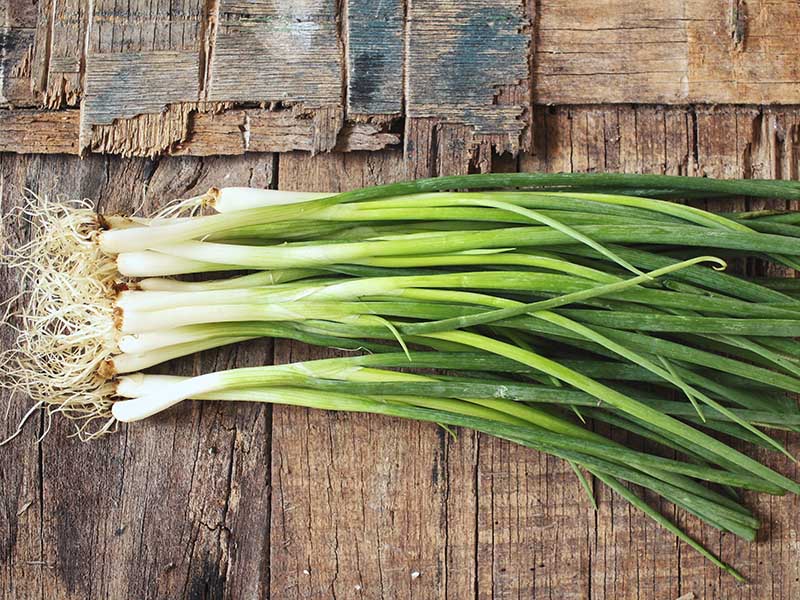 Preparation Is The Key
Once you are done with buying the right kind of scallions, the next step is to prepare them for either cooking or storage.
Rinsing them through tap water is the best way. It's also your chance to pick off any bad leaves that you might have missed when you bought the scallions. After that, you can choose to either chop the roots off or keep them.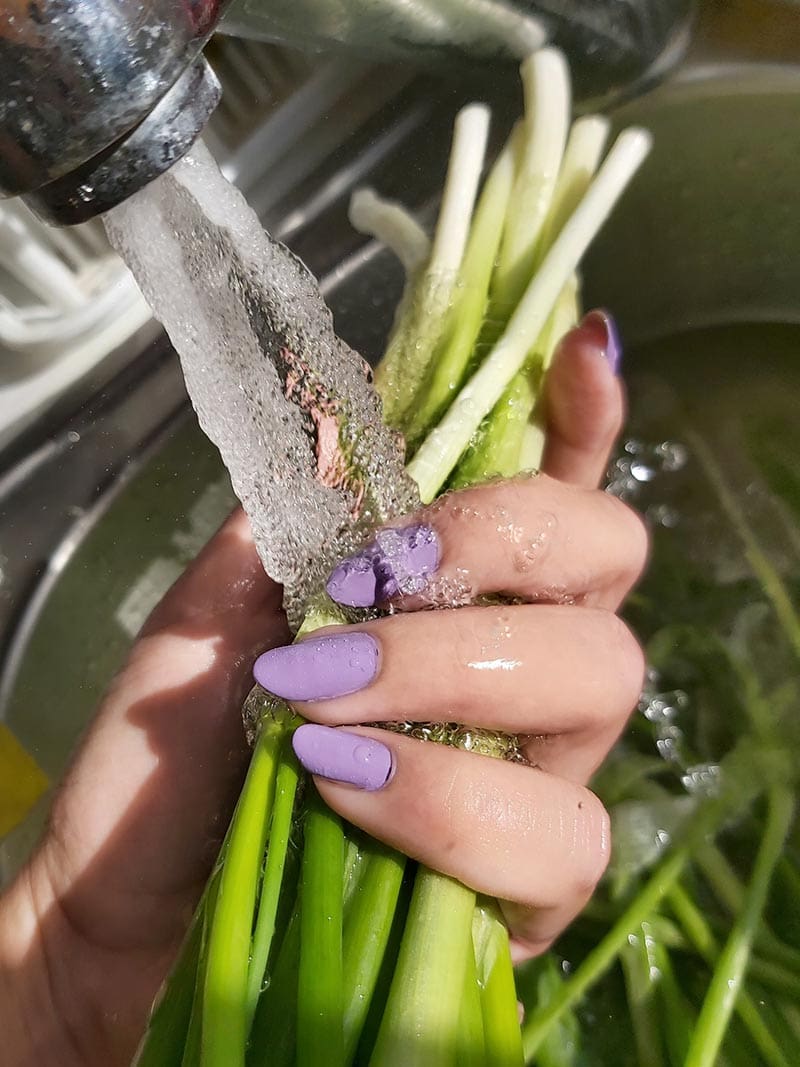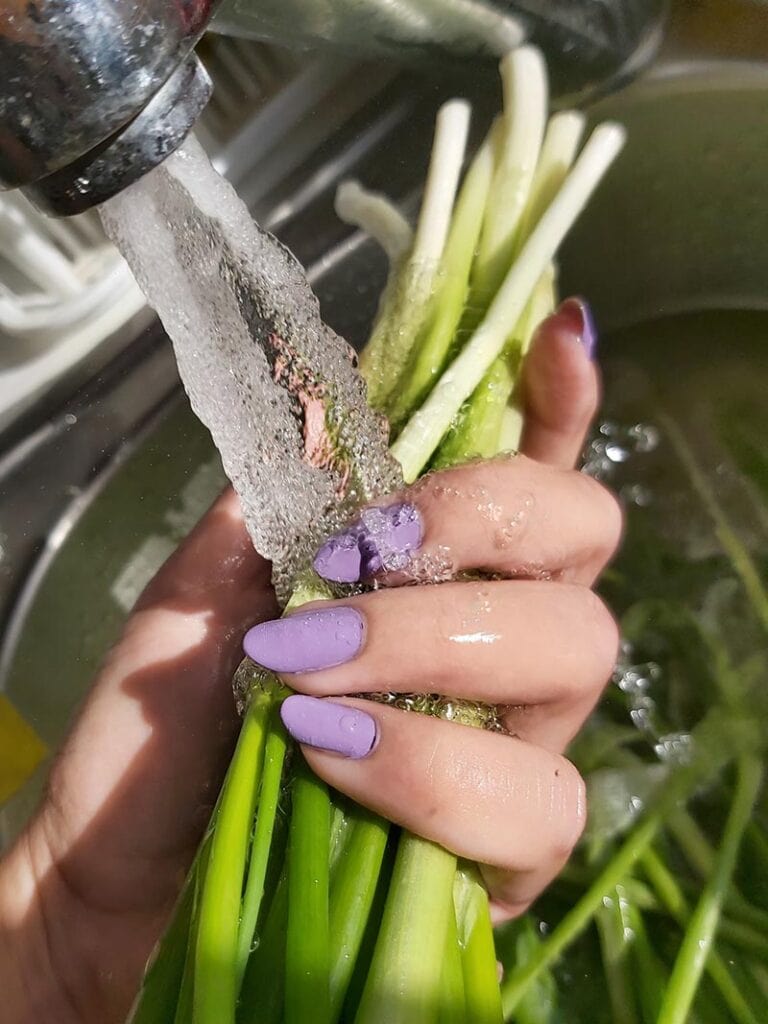 Now that the preparation is finished, I'm sure you have been patiently waiting for this, so there it is. Here are my three hacks that will keep your scallions fresh after a long period of time, separated based on the amount of effort they might require:
Hack No.1: The Lazy (Wo)Man Method
True to its name, this hack will require no effort from you. This means that even the busiest entrepreneurs, who suddenly want to know how to store scallions, will be able to have fresh garnish for their end-of-the-month ramen bowl.
You only need a wet paper towel, a plastic bag, and big enough space in your fridge:
Wrap your wet paper towel around the scallions
Put it inside the plastic bag
Store the whole thing inside your cooler
This hack is the easiest since it is done in under 5 minutes. The scallions will last you at least 2 weeks without fail, but only if you remember to take them out of your cooler.
The simplest way to keep your scallions fresh for weeks.
Hack No.2: The Masterchef Method
Unlike the previous hack, this will require a little bit of "effort" from you as the method will have several steps you need to take:
Step 1: Chop The Scallions
First, you must chop the scallions up into smaller pieces. In case you are a total newbie in the kitchen with a penchant for using knives like Michael Myers, then this Blue Apron tutorial is a good starting point.
A beginner's guide to chopping scallions, the right way
Step 2: Package The Scallions Inside A Bag Or Container
Once you have mastered the art of chopping, you need to put the scallions into a tightly sealed ziplock bag or container. This process will be much easier if you have a high-quality vacuum sealer since the tool will suck out all the air inside.
However, if you don't own one, you can seal your food with only a tub of water. It will take you around 5-10 minutes to finish.
Chef Kenji shows you how to vacuum seal without a sealer
Step 3: Put The Bag Or Container Into The Fridge
Finally, put everything into your freezer. The lack of oxygen inside will prevent freezer burn from happening, as well as keep moisture inside and preserve the scallions for at least 2-3 months. Although, it is advisable that you cook the scallions thoroughly after thawing them.
Hack No.3: The Green Thumb Method
This method, or what I'd like to call "Why need flowers when you have this", is a bit more elaborate because you are going to need to keep a close eye on the scallions. That's why it's perfect for those who have some experience in gardening, hence the term "green thumb".
Dissimilar to the last two hacks, you need to keep the roots of the scallions. This also requires a small enough jar as well. First, you need to put the scallion stalks, roots down, inside of the cup. Then you need to pour enough water to submerge both the roots and bulbs.
The whole process takes around 5-10 minutes. After that, there are two possible places you can store the scallions for this method.
At The Windowsill
Possibly the best way to store scallions. You can put them on a windowsill, preferably where the sun is most visible. The combination of sunlight and fresh air will help your scallions last for months. You also need to change the water inside of the jar once every two days.
And the interesting part about this? Scallions will be able to regrow themselves if you keep it that way (1), so you can have an endless supply of scallions. This will save you time and money from going to the store.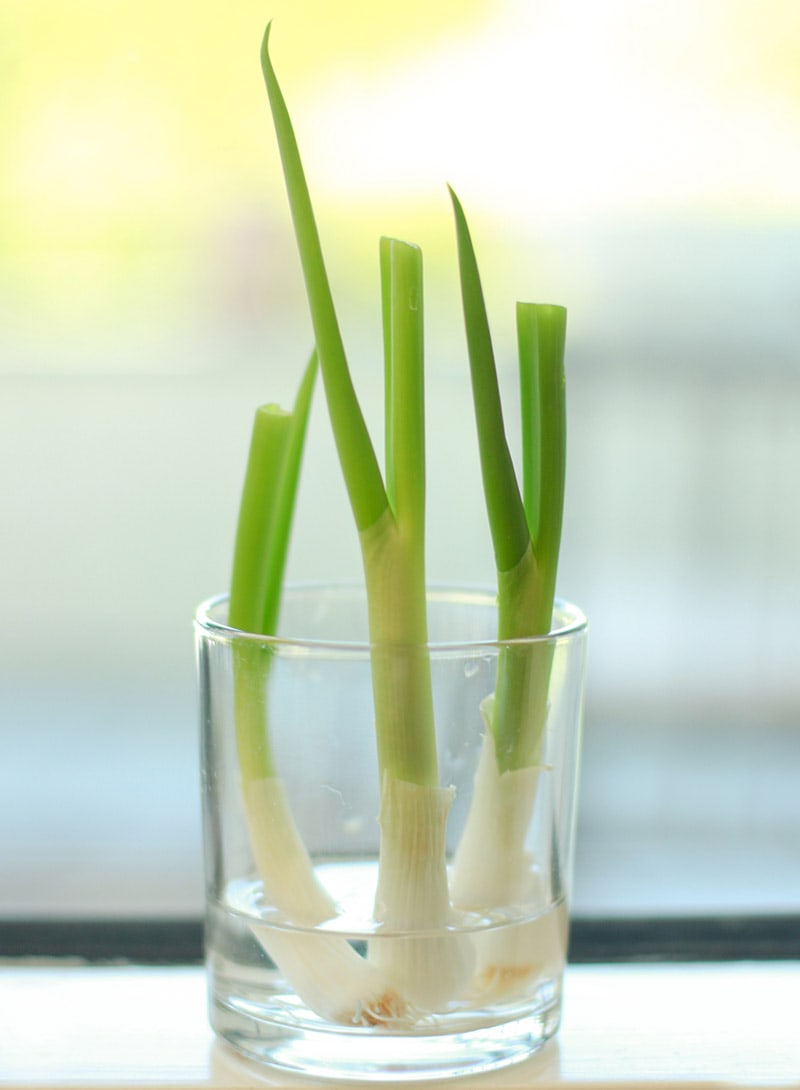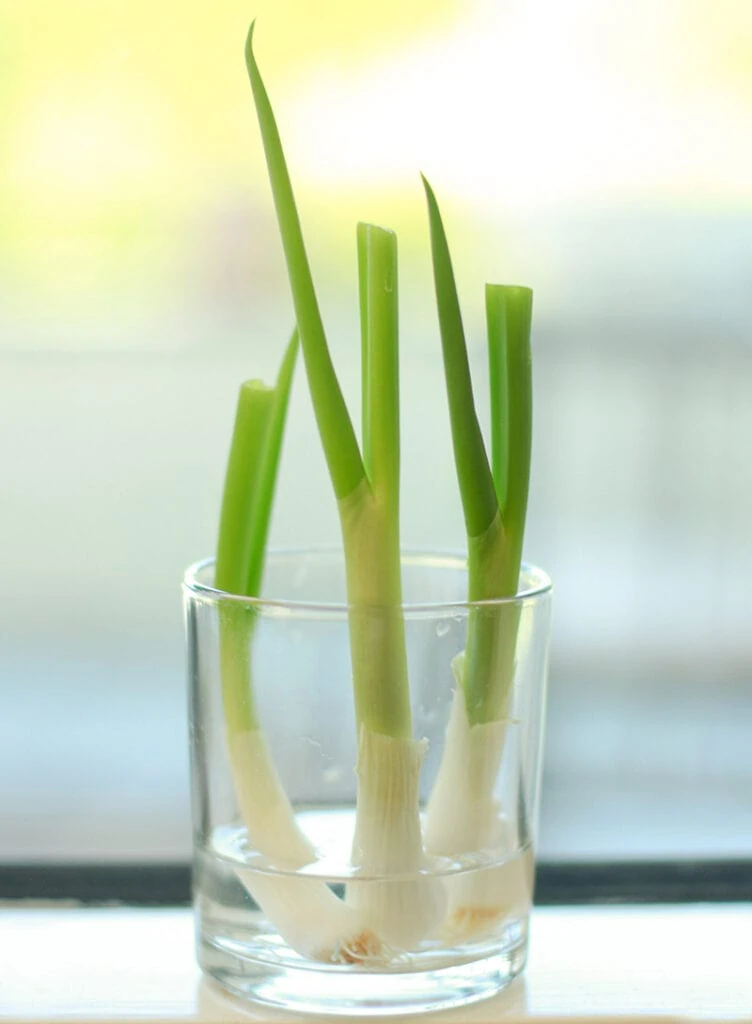 Inside The Fridge
However, if you live in a place where sunlight is a rarity, keeping the jar of scallions in a fridge will be the next best option. You just need to clear enough space inside to store the plants.
Before putting them inside the fridge, put a plastic bag on top but leave enough space for air and moisture to circulate. This method will help your scallions last for around two weeks.
Putting a jar of scallions inside the fridge is a quick way to store them.
Storing Hacks Comparison
Now that I have shown you three different methods to effectively store scallions, let's have a look at this table to see which methods suit you and your schedule the most:
Methods
Equipment
Time It Takes
Storage Length
Lazy (Wo)Man Method
Plastic Bag
<5 Minutes
2 Weeks
Masterchef Method
Ziplock Plastic Bag Or Container
Vacuum Sealer Or Water Tub
5-10 Minutes
2-3 Months
Green Thumb Method
Small Jar Of Water
Plastic Bag
5-10 Minutes
Store At Windowsill: Over 2 Months, Can Be Regrown
Store In Fridge: Around 2 Weeks
FAQs
Here are some frequently asked questions that you might be interested:
Adding A Layer Of Green To Your Diet
According to the American columnist and Guinness World Record holder, Marylin vos Savant, it's important to "know how to garnish food so that it is more appealing to the eye and even more flavorful than before".
That is why both home cooks and professional chefs need to know how to store and preserve scallions correctly so that our meals can be a bit more diverse and less monotonous.
If you find these hacks to be helpful, please give this article a like, and share this on your social media so many other people will know what to do about their leftover scallions.
References
washingtonpost.com. 2020. How to start regrowing green onions and other vegetables on your windowsill.
webmd.com. 2020. Scallions Health Benefits.