Knowing how to store asparagus probably is essential as now as this vegetable seems not to be an unfamiliar food for us. Until now, they are available in most families of all countries around the world.
Furthermore, asparagus is also made into different dishes, diverse in form, from nutritious asparagus soup, asparagus pasta to being served with grilled beefsteak or side dishes for beef wellington in outdoor parties.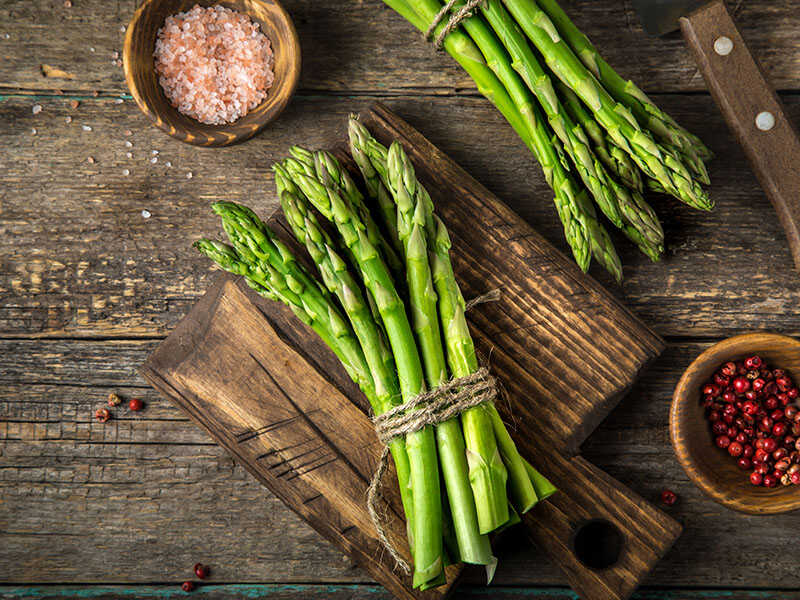 It can be said that asparagus is a favorite food of many people. Nevertheless, not everyone knows the exact way to store their asparagus. Therefore, I write this post to give you the guidance which helps you perfectly store your asparagus.
So, How To Store Your Asparagus Properly?
To prevent the signs of spoiled asparagus from showing up, you need to learn the best asparagus storming methods. Here are my three recommended ways:
Method 1: Storing asparagus with a wet paper towel.
Method 2: Using your jam jar to store asparagus.
Method 3: Freezing asparagus to keep them last long.
In each method, I will definitely guide you step by step. What are you waiting for? Let's discover now!
Asparagus And Its Uses
Before going further, you may need to take a look at common information about asparagus. This part may sound boring but these things I mention below will help you to know more about this kind of food.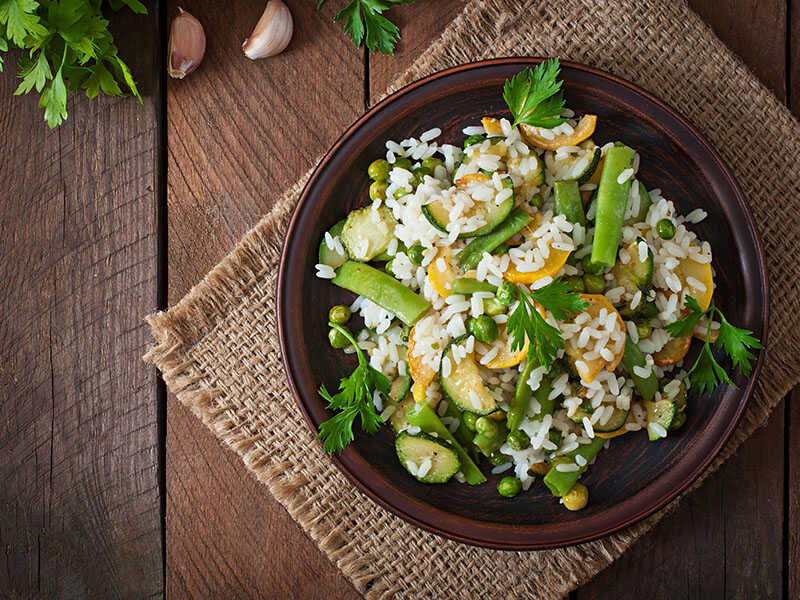 Asparagus (or also called Sparrow Grass) has a science name of Asparagus officinalis.
Archaeologists believe that asparagus originates from one of the greatest civilizations of the Orient – Egypt when they found its depiction on a frieze in Egypt dating to 3000 BC.(1)
When it comes to asparagus, I have to mention its use as a fresh, watery and healthy vegetable that is an indispensable choice of every housewife when they go shopping for food. Besides, people love to find the differences between asparagus and broccoli.
In spring, asparagus is on the best seller list of almost all grocery shops. It is also a popular ingredient in various dishes, especially Western cuisine.
From asparagus, you can make various kinds of food, such as simple asparagus salad, asparagus soup, asparagus fried rice, asparagus risotto, and bacon wrapped asparagus or grilled salmon with asparagus. Baked asparagus is also a delicious and easy dish to make provided that you know the right duration to bake asparagus at 400.
"Is uncooked asparagus edible?" – you might ask. As long as you wash and prepare it properly, raw asparagus is just as tasty as cooked ones.
Besides, not only is this kind of vegetable used as an ingredient for food, but also used as an effective treatment in medicine.
Health Benefits Of Asparagus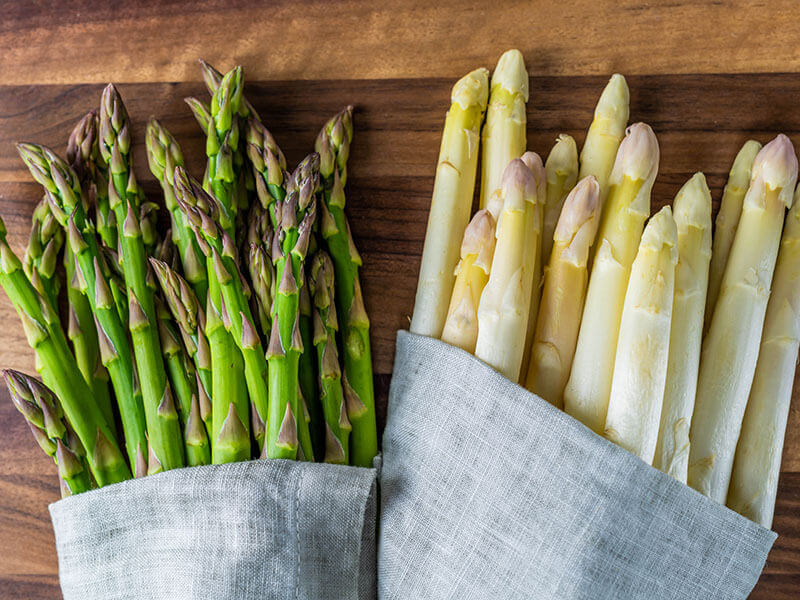 As I mentioned in the previous part, asparagus is very beneficial for your health, no matter which sorts of asparagus you eat. It brings a ton of benefits that I can not list them all here. Therefore, here are the most noteworthy ones of asparagus.
Providing Vitamin
Asparagus provides vitamin A – an essential nutrient which helps you to protect your eyes' health. In addition, asparagus also gives you vitamin B, C, E and K to help you strengthen your immune system, build a strong network of capillaries and make it easier for your body to absorb calcium, which is good for bone formation.
Preventing UTIs
In fact, since ancient times, asparagus has been considered as a herb for diuretic properties and treatment for pains in the urethra by Greek doctors.
Today, it is also used to prevent UTIs (Urinary Tract Infection) as it provides a large amount of the amino acid asparagine, helping you easily remove excess fluid, salt and harmful bacteria from your body through frequent urination.
Beneficial For Digestive System
Like almost all other kinds of vegetables, asparagus contains a lot of fiber that is good for your digestive system. More specifically, it helps in preventing constipation as it contains a large amount of soluble fiber.
In addition to that, the amount of insoluble fiber in asparagus is also one of the important nutrients that encourage good bacteria in your body like Bifidobacteria and Lactobacillus. These bacteria play a significant role in strengthening your immune system that helps you to have good resistance and an energetic body. (2)
Improving Your Mood
According to research, depressed patients have low levels of vitamin B9 (also known as folate) and vitamin B12. Therefore, patients with depression are often encouraged to supplement these two types of vitamins in their daily meals.
Asparagus is a kind of food rich in vitamin B9 and tryptophan – an amino acid that has a similar effect on boosting your mood. As a result, eating asparagus can play a significant role in improving your mental health. (3)
Best Choice For Your Diet
If you are considering buying ingredients to make the salad for your diet, then do not look any further, asparagus is absolutely "a brilliant candidate".
In spite of being rich in vitamins, nutrients, and other useful minerals, asparagus contains an extremely low amount of fat. Besides, more than 90% of asparagus are made from water. In other words, you only absorb a low intake of calories into your body when eating this vegetable.
Take Notes: Before Storing Asparagus
Now, this is also a crucial session that you should not miss before jumping into storing asparagus. In this part, I will tell you what you need to notice to make your storing more fluently and successfully.
1. Choosing The Freshest Asparagus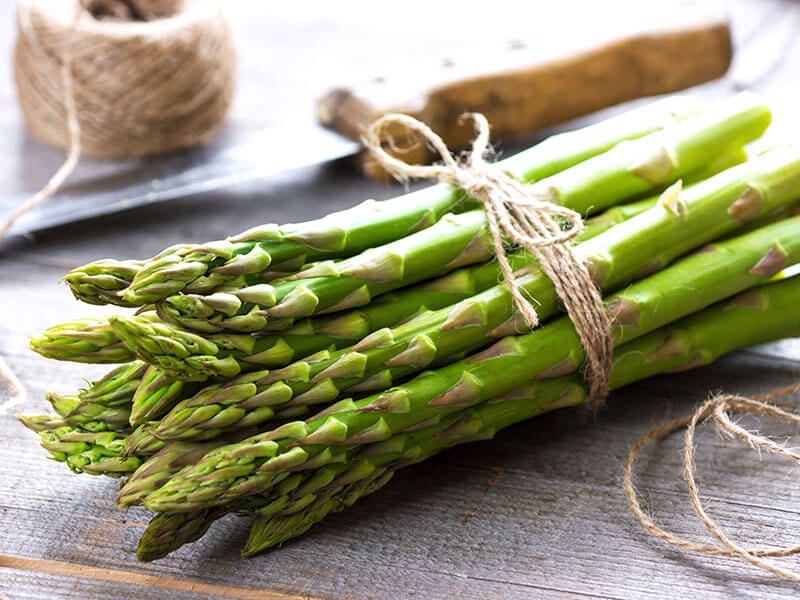 When you push the cart to the asparagus counter, the first thing you need to observe is the tips of the asparagus. You have to make sure that the bundle of asparagus you buy is dark green at the tips and gradually turns white at the bottom. Not only that, the tips must be tightly closed instead of being opened.
Next, look at the stalks of the asparagus. You should pick the ones that are slightly woody and solid at the bottom. Asparagus stalks should not be too soft, and they should look smooth as well.
Then, you need to look at the whole asparagus. Perfect asparagus will have a straight stem and tip without any wrinkles. Furthermore, you have to pay attention to whether the skin is flaky or not because scratched asparagus will easily be rotten before you bring them home and store them.
2. Picking the Most Appropriate Size
Asparagus has various sizes, from the ones with pencil size to the ones with an adult thumb size.
On the one hand, some people prefer thin asparagus, but on the other hand, some people like the taste of thick ones. Hence, just choose based on your preferences. However, if you want to store asparagus for a long time (3 months – 1 year), you should choose a thick size of asparagus.
Another tip that you need to keep in mind is choosing an asparagus bundle with the same size ones. It will be beneficial for your asparagus storage process.
3. Storing Asparagus In Room Temperature: How Long?
Asparagus is a popular nutritious food in the springtime. Since it is a seasonal vegetable, which means this kind of vegetable only grows once a year in early spring, people tend to buy in large quantities in the asparagus season.
This is especially true for asparagus "fans". Since asparagus can only be stored at room temperature for 1-2 days, these people may even empty half of their refrigerator just to make room for their "lovely guests"!
Far apart from opinion, potatoes, sweet potatoes, and pumpkins,… asparagus is easily spoiled if you do not put them in the refrigerator. You should store your asparagus before they have the signs of rotting.
Storing Asparagus: 3 Effective Ways To Prolong Its Freshness
Now, here are three effective ways for you to store asparagus. I will not let you wait any longer. Let's get started now!
1. Starting With Damp Paper Towels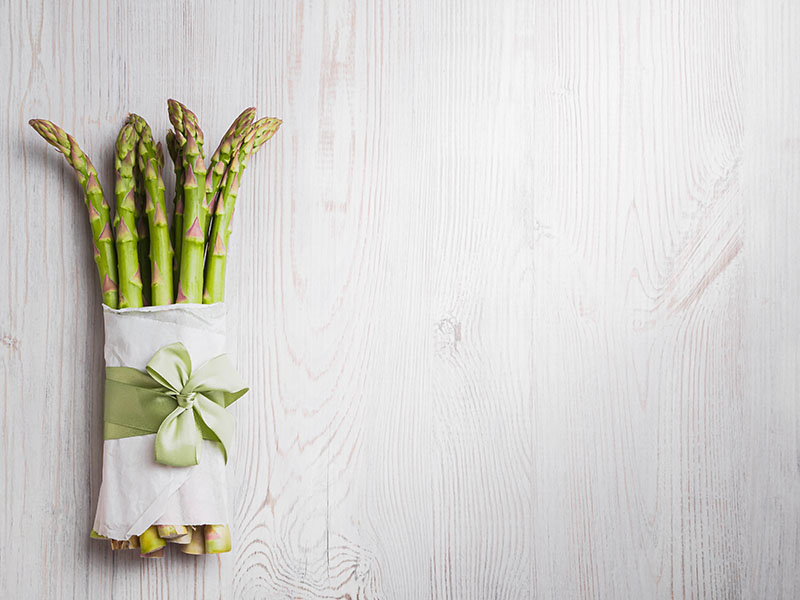 In this first way, I will show you how to store asparagus for 4 – 7 days. This method will be suitable for those who buy asparagus in small quantities. This way is especially the best choice for housewives who go shopping once a week.
Storing asparagus in paper towels can also preserve the overall texture of the vegetable. You won't have to worry that your asparagus will become unappetizing or soggy. This makes this method perfect if you plan to make grilled asparagus, the perfect companion to risotto.
What You Need To Prepare:
Of course, you must have asparagus!
A plastic box or bag (it should fit the size of your asparagus bundle)
Wet paper towel
2 large rubber bands
What You Need To Do
Step 1: Tie your asparagus into a bundle with the rubber band. Remember not to tie too tight, as your asparagus stalks will be pressured on each other. As a result, your asparagus will easily be spoiled.
Step 2: Use a knife to cut off the bottom (about 1 cm) to remove the wilted part (you know, asparagus were harvested long ago before you bought them home).
Step 3: Wrap a damp paper towel around your asparagus bundle and tie them with the rubber band again (make sure you don't tie them too tight)
Step 4: Put them into a plastic box or a plastic bag. Be sure to leave the box or bag open.
Step 5: Put asparagus into the refrigerator.
Note: In case your refrigerator has a small space or you do not have a box, you can use a plastic bag. However, I recommend that you should buy a box for future storage.
2. A Water Jar Can Be Helpful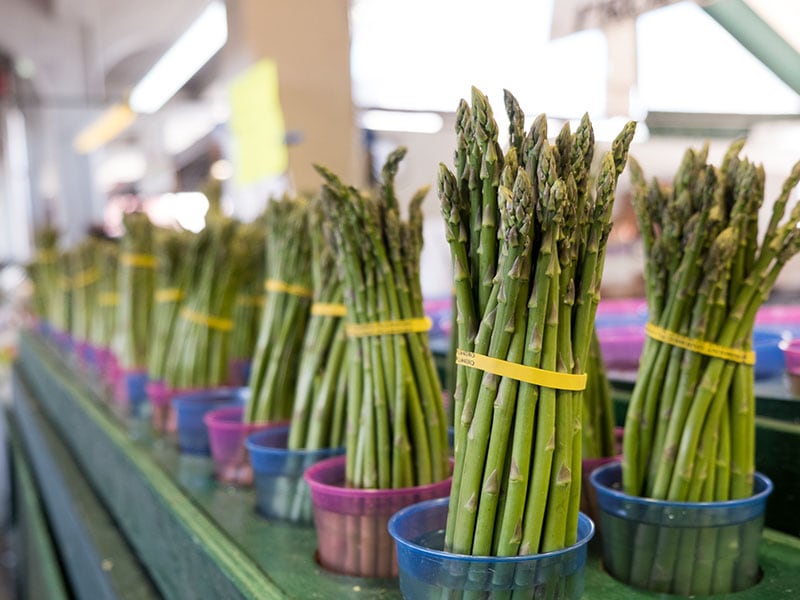 This second way will be suitable for those who are busy with their work. It will help you to store asparagus for 10 – 14 days.
What You Need To Prepare
Asparagus, of course!
A glass or plastic jar (the mouth of the jar should fit the amount of asparagus you need to store)
A plastic bag
2 large rubber bands
Cool water
What You Need To Do
Step 1: Tie your asparagus into a bundle with the rubber band. Remember not to tie too tight.
Step 2: Cut off the wilted bottom part (about 1 cm).
Step 3: Fill cool water into the jar (about 5 cm). You can use your flower vase or jam jar, but make sure to clean the jar carefully. If not, your asparagus will easily go bad because of the bacteria.
Step 4: Put your asparagus bundle into the jar.
Step 5: Cover the tips of the asparagus bundle with a plastic bag to prevent them from drying out and wilting in the refrigerator environment.
Step 6: Put asparagus into the refrigerator.
Note: In case you don't have a jar, you can use a plastic bag and follow the instructions in the same way. However, if you use a plastic bag, when you put it into the refrigerator, be sure to tie the bag's mouth carefully to prevent the water in the bag from spilling out.
What are you waiting for? Believe me! A simple jar can help to store your asparagus!
3. Asparagus Storage Using Freezing Method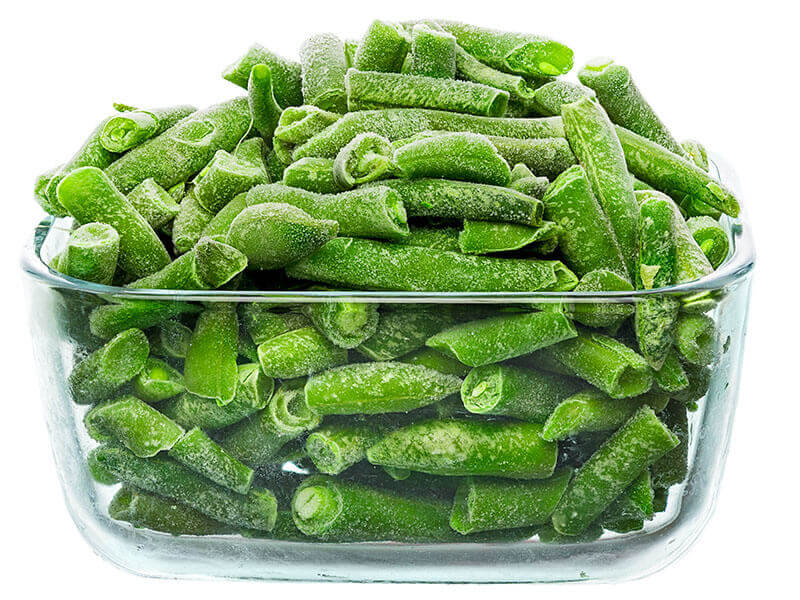 Tada! Are you curious about this last way of storing asparagus? I will not let you wait any longer! The storage method I give you below can help you to store your asparagus for up to 1 year!
Freezing asparagus is not as simple as just tossing them in the freezer. In order to preserve the vegetable's taste and quality, you need to know the correct way to store asparagus in the freezer.
This last method will help you still have delicious asparagus even if you keep them for a year in the freezer.
What You Need To Prepare
Asparagus, of course!
A plastic box with small compartments
2 large rubber bands
A pot
A basket
A small bath with ice
What You Need To Do
Step 1: In this time, you will not tie asparagus into a bundle like the two previous ways above. Take them apart and wash them.
Step 2: Put washed asparagus into the basket for drying. Then, cut the asparagus into short pieces (5 – 8 cm) to easily put them into the pot. You may not need to cut the asparagus into pieces; however, it will make boiling the asparagus difficult. In addition, it also may affect the taste of asparagus.
Step 3: Boil water.
Step 4: Put asparagus into the pot and boil them. If you have thin asparagus, boil them in 60 seconds. For thick asparagus, increase the boiling time to 90 – 120 seconds. Regularly check your asparagus to avoid over-boiling.
Step 5: Pour your asparagus into the ice bath you have prepared before. When asparagus are no longer hot, put them into a basket for drying.
Step 6: Put asparagus into a plastic box. Divide the asparagus into each small compartment to avoid defrosting the whole box if you don't have the intention to cook the whole next time. Defrosting asparagus many times will make them gradually lose their nutrients.
Note: If you don't have a multi-compartment plastic box, you can divide asparagus into small parts and put them in plastic bags. Then, put plastic bags into the box to save your refrigerator's space.
Come on, this video will show you how to freeze your asparagus exactly!
How Long Does Asparagus Last?
Now you have discovered all of my tricks for asparagus storage, but wait! This part will remind you about the duration of each asparagus storing method. Continue to read to review the information again!
| Methods | Places To Store | Available Storing Duration |
| --- | --- | --- |
| Using Wet Paper Towels | Fridge | 1 - 2 days |
| Using A Jar | Fridge | 3 - 5 days |
| By Freezing | Freezer | 10 -12 months |
Let's Talk About Cooked Asparagus
Cooked asparagus is quite straightforward to store. The most effective method is to put them in an airtight container and refrigerate them. If the asparagus is still hot, remember to let them cool first before refrigerating. Your asparagus will last for about 2 to 3 days this way.
Storing Asparagus: Dos And Don'ts
Now, I'm sure you must have got all of my ways for storing asparagus, but wait! You need to read these information below to get notice about what you should as well as should not do when storing asparagus!
Dos:
Here below are two of my suggestions about the dos you need to notice.
Use a High-quality Asparagus Storage Box
I recommend using a good asparagus storage box. Buy a high-quality plastic box to protect your health because poor-quality boxes will make your asparagus spoiled and smelly within the storage period.
Regular Check Your Asparagus During the Storage Period
Check asparagus frequently during the storage period to know if they are still possible for eating. If they have any discoloration or brown spots, cook them, or you have to throw them into the trash
Don'ts:
Excluding the dos, you also need to know the don't also. Read the following things I mention below to find out what you shouldn't do when storing asparagus.
Storing Asparagus While They Are Still Wet
In the first two methods, you have to keep the asparagus dry. If the tips get wet, leave them in the basket until they dry, then carry out the storage procedure.
Storing asparagus with the tips still wet will make asparagus easily rotten due to the humid storage environment.
Storing Asparagus With Rotting Spots
You absolutely should not store asparagus having discoloration or brown spots. They will still be rotten quickly even if you put them into the refrigerator. Furthermore, putting rotten vegetables, including asparagus into the refrigerator will affect other food as well.
Defrosting Frozen Asparagus Many Times
Defrosting frozen asparagus many times but not cooking will make them lose their nutrients. Your health will also be affected if you eat vegetables that have been defrosted many times.
FAQs
These frequently asked questions below may help to blow any of your remaining worries out. Don't hesitate and just read it now!
Useful Tips To Keep Asparagus Last Long
Just by following all of my instructions, you can still eat delicious dishes from asparagus even if you are not in its season! Before storing asparagus, remember to choose the freshest ones as it will help you have nutritious and tasty asparagus despite being stored for a very long time.
Depending on your cooking time, pick the most appropriate way to store them. If you are going to cook them within a week, you can choose the wet paper towel method. In case you only go shopping for food twice a month, pick the method of storing by a jar. Do you want to eat them any time of the year? Take the freezing option. But above all, remember to cook your asparagus before they are spoiled.
I hope you have found a suitable way to store your asparagus through my post. Which is your choice. Don't forget to leave your comments below to let me know! And if you discover the new method, please lease it here too! I would really love to hear and appreciate that!
Nutrition Facts
1 servings per container
Serving Size1 cup (134g)
---
Amount Per ServingCalories27
% Daily Value *
Total Fat 0.2g

0

%
Sodium 2.7mg

1

%
Potassium 271mg

8

%
Total Carbohydrate 5.2g

2

%

Dietary Fiber 2.8g

8

%
Sugars 2.5g

Protein 3g

6

%
---
Vitamin A

20

%
Vitamin C

13

%
Calcium

3.2

%
* The % Daily Value tells you how much a nutrient in a serving of food contributes to a daily diet. 2,000 calories a day is used for general nutrition advice.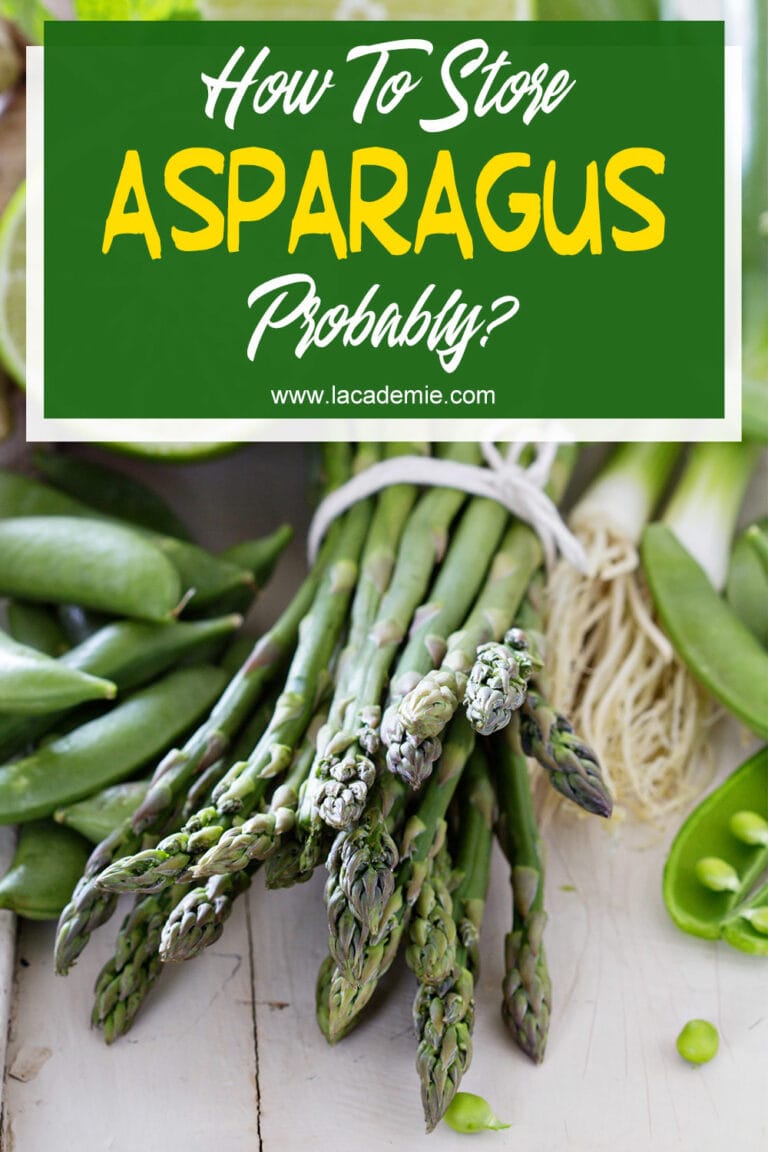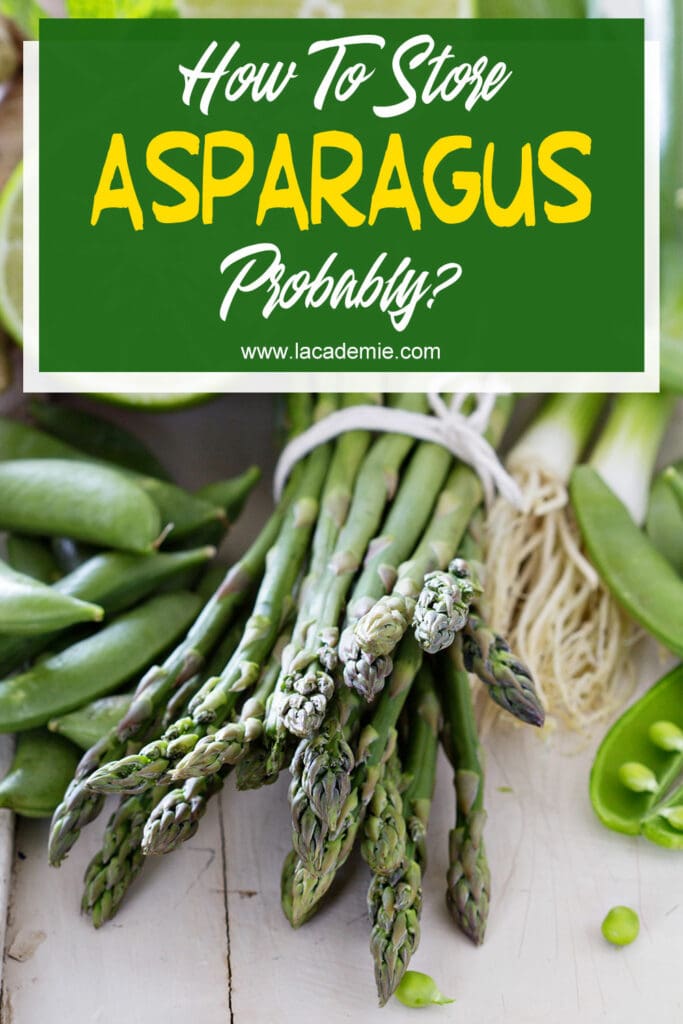 References
Asparagus. Available at: en.wikipedia.org/wiki/Asparagus (2021).
Daisy Coyle – 7 Reasons Why You Should Eat More Asparagus (2018).
Kathleen Felton – 10 Benefits of Asparagus, According to Nutritionists (2020).