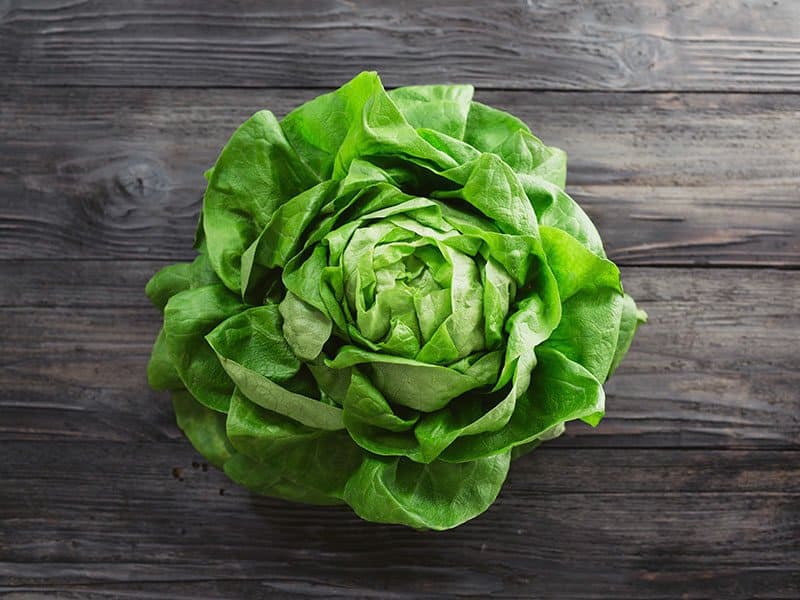 So, you arrived at this article with a question in mind, "how long does lettuce last?". Wasting food, in general, is pretty frustrating, I know, and you're probably wanting to know about lettuce's shelf life and the proper storing methods to keep it as fresh as possible.
Let this article answer many of your concerns so you can reduce the amount of wasted bad lettuces having to be tossed away!
So, How Long Does Lettuce Last?
To answer your question of how long lettuce lasts, I have created a table below showing the types of lettuces. Now, let's get ready to find out the shelf life of this healthy food that begins with the letter "L". Are you ready to delve into the many fascinating facts about this vegetable?
| Types Of Lettuce | Fridge | Freezer |
| --- | --- | --- |
| Head of iceberg lettuce | 10 - 20 days | |
| Head of romaine lettuce | 10 - 20 days | |
| Head of butterhead lettuce | 5 - 10 days | |
| Leaves of loose-leaf lettuce, or any other types | 5 - 10 days | 6 months |
For it to last this long, you need to understand how to properly store the lettuce. Next, let's take a look at some essential information about lettuce and check the storage methods!
Types Of Lettuces
We often may not care much about the types of lettuce that we buy since it's very common for many to think they are not that much different. However, depending on the lettuce types, the shelf life will change as shown in the table above.
It is also always good to know what you're buying and try to understand how to properly store them for longer shelf life and prevent them from getting into any health issues.
Here are the four main types of lettuces, and I will explain them briefly;
1. Romaine Lettuce: The kind that you see in most caesar salads. Dark green, crunchy leaves, large veins, with a bit of bitterness to its taste.
Due to Romaine lettuce's distinctive taste, which is very similar to arugula, it's not uncommon to use Romaine lettuce as a replacement ingredient for arugula, especially in salads, sandwiches, or pizza. As it's rather tolerant to heat, Romaine lettuce can also be braised for soups.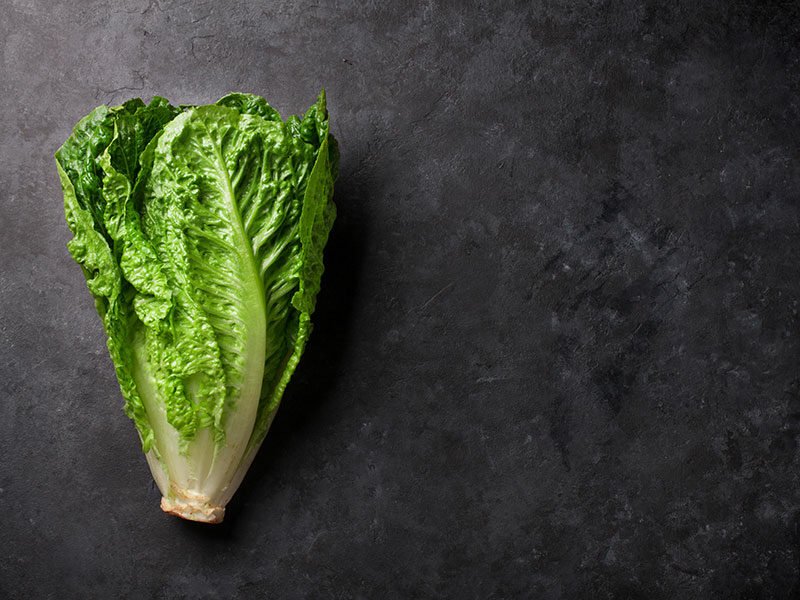 2. Loose-leaf Lettuce: These leaves come together from a stem and not from a "head" like other lettuces. Color comes in green and red, and these are often used in a spring mix.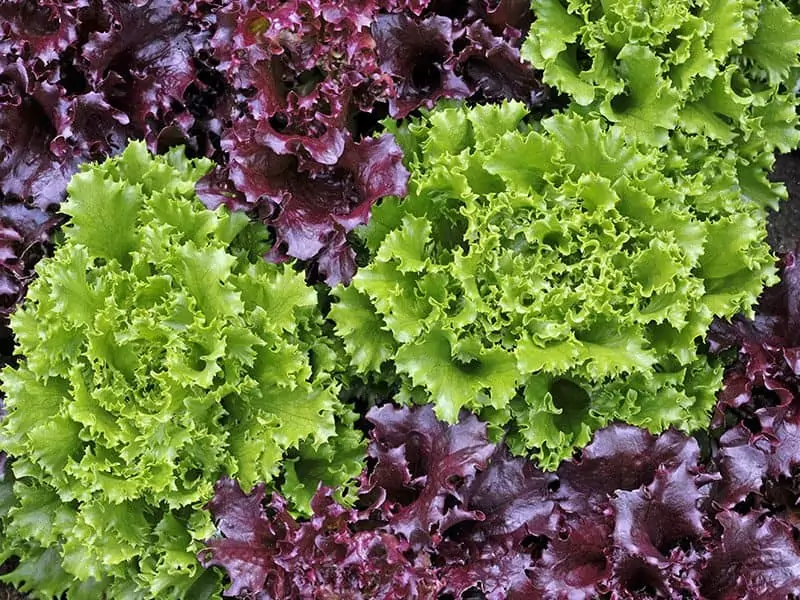 3. Butterhead Lettuce: There are two types of butterhead, Boston and bibb. Their leaves have a rounded shape and are the softest out of all lettuces.
Butter lettuce is great as wraps. To use up your leftover meatballs, you can wrap the lettuce around them with some cucumber and carrots. Boom! An instant, healthy, and tasty meal. For a more elaborate dish, you can make Asian lettuce wrap with ground beef and hoisin sauce.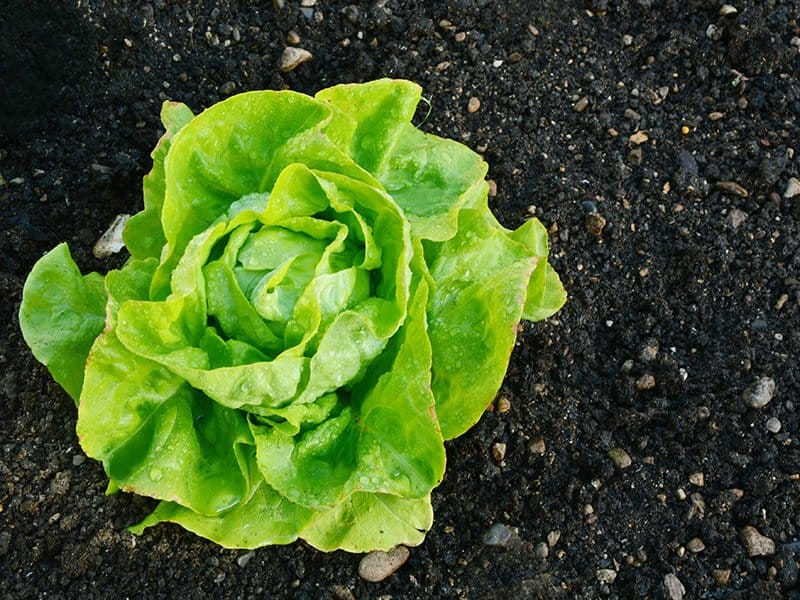 4. Iceberg Lettuce: Lettuces that are usually used for a wedge salad. Come in ball-shaped, light and faded green, crisp but not so flavorful.
Fun fact: Iceberg lettuce is also the vegetable most mistaken for cabbage. Many people don't know how to tell lettuce apart from cabbage, and so they find themselves buying one vegetable while they actually need the other.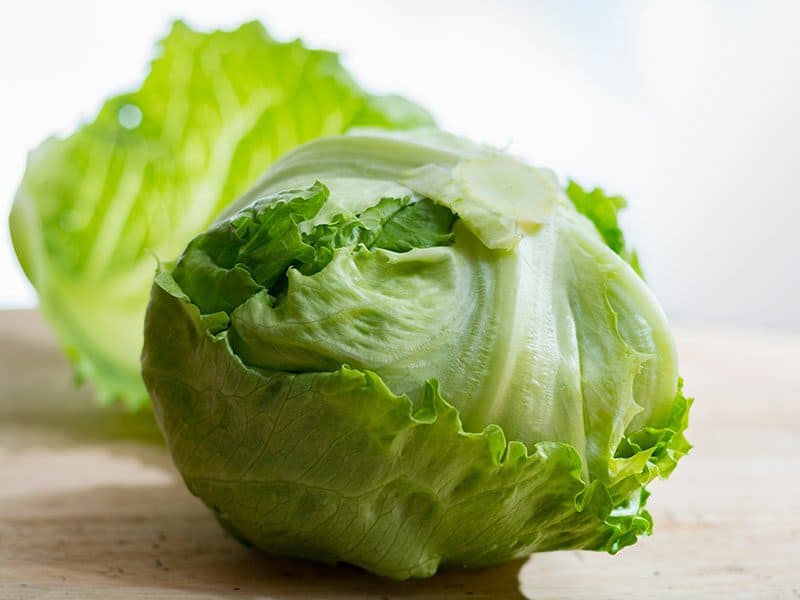 How To Pick A Nice And Fresh Lettuce?
For your lettuces to stay fresh longer, the most important part is choosing and buying the right lettuces! I will share with you a few simple tips.
Firstly, lettuce contains a higher amount of water content in it. That is why this vegetable tends to wilt quickly, so make sure you estimate the amount you really need instead of buying extra. Not only does storing the lettuces in the fridge for a long time reduces the quality of the vegetables but also the nutrients such as Vitamin C and more that remain inside the lettuces will be lessened over time.
Secondly, make sure the stem or head of each lettuce looks fresh and not turning brown yet, since the stem turning brown means the lettuce has been kept for a while already. If you do purchase with a brown stem, try to consume that as soon as possible.
As for the leaves, make sure they are firm and healthy-looking since leaves are the most nutritious part of the lettuce but very easily damaged.
Lastly, avoid the lettuces being placed next to fruits containing ripening gas called ethylene inside, such as bananas, peaches, apples, avocados, pears, and more. This would cause the leaves to turn brown and wilted fast.
How To Properly Store Lettuces In The Fridge
Knowing the proper ways to store your lettuce will extend its shelf life and keep the leaves staying fresh longer. I have separated this into three categories as below:
Head Of Lettuce (Iceberg, Romaine, And Butter Lettuce only)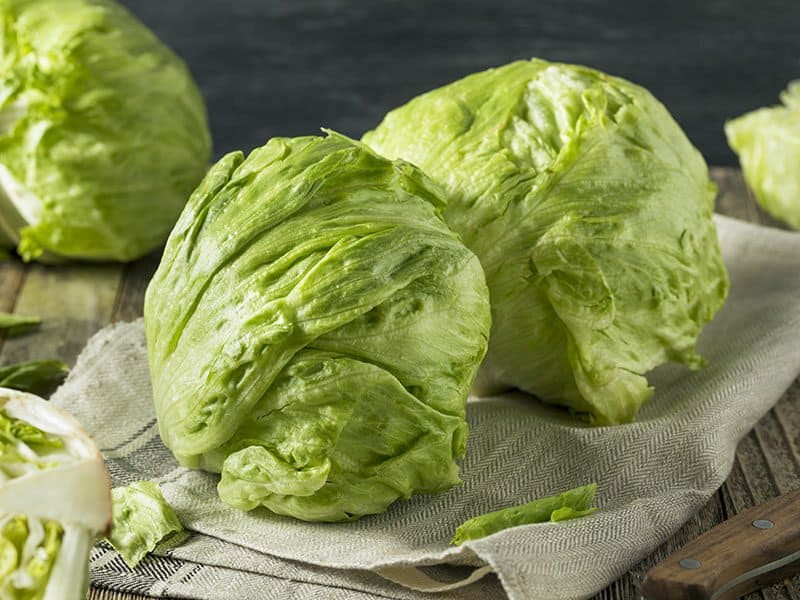 If you store the whole head of lettuce for iceberg, romaine, or butter lettuce, do not wash the lettuce before storing it! You can wash it right before you are preparing for a meal. Below is the step-by-step guide on how to properly store a head of lettuce.
1. This only applies to iceberg lettuce and romaine lettuce. These two types of lettuces should get their stiff core cut before being stored for them to stay fresh longer. You should pound the core on the cutting board with strength, then twist the stem to remove the core. If this is difficult, you can use a knife to cut the core off, too.
You might want to know more:
2. Remove any outer leaves that are wilted or already damaged.
3. Wrap the head of lettuce with a big piece of kitchen paper towel or a few small ones for them to absorb the moisture.
4. Put the wrapped lettuce in the crispy drawer in the fridge since the fridge has a moist condition and the crispy drawer has good air circulation.
5. Make sure to check the paper towel being wrapped to see if they are soaked or not. If they are, change to new paper towels.
For this method, iceberg and romaine lettuce can last from 10 to 20 days. Butterhead lettuce lasts anywhere from 5 to 10 days. However, if you do notice something is off about your lettuce then you should discard it.
Lettuce Leaves (Loose-Leaf, Iceberg, Romaine, And Butterhead)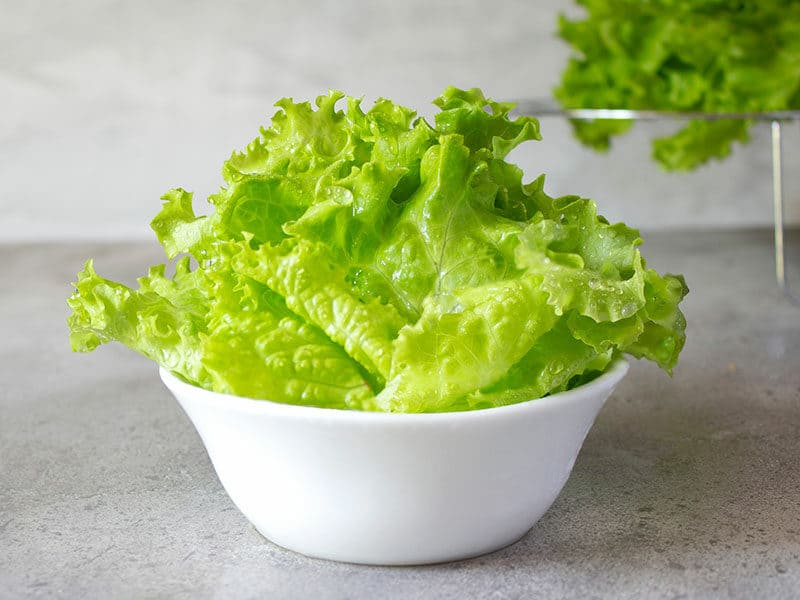 This is the main method for loose-leaf, but you can also apply for romaine and butterhead, too, if you like storing them leaves by leaves. Here's how to store lettuce leaves:
1. Remove the leaves from the stem, throwing any leaves that have been damaged or off away.
2. Wash the leaves. Soak them with water and a cup of white vinegar, then use a spinner for preparing salad or simply pat the paper towels to dry the leaves. Make sure the leaves are dry before proceeding to the next step.
3. Wrap your leaves with paper towels, then put them in a plastic bag or a container.
4. Store the plastic bag or container in the crispy drawer to maintain the moisture level. To have good air circulation, if plastic bags are used, you should leave a small portion open. If a container is used, then choose the one where there is some space for air to circulate properly.
5. Every day, check to see if the paper towels are wet. If they are, change them with new ones. Also, make sure to check and remove damaged leaves.
You might want to know more:
When being removed from the head and being stored as above, lettuce leaves will last around 5 to 7 days from the day of purchase. However, if you notice something is off about your lettuce leaves, then you should discard them.
Can You Freeze Lettuce?
It is not recommended to freeze lettuce since it will be soggy. However, if you think you won't be using your lettuce and want to store it longer and are thinking of cooking the lettuce instead of eating it as a salad dish, freezing the lettuce can be an option.
Here is the step-by-step guide on how to freeze lettuce:
1. Remove the leaves from the stem, throwing any leaves that have been damaged or off away.
2. Wash the leaves, use a salad spinner or just simply pat the paper towels to dry the leaves. Make sure the leaves are dry before proceeding to the next step.
3. Put your leaves in a freezer bag.
Frozen lettuces can last up to 6 months from the day of purchase.
How To Tell When Lettuce Has Gone Bad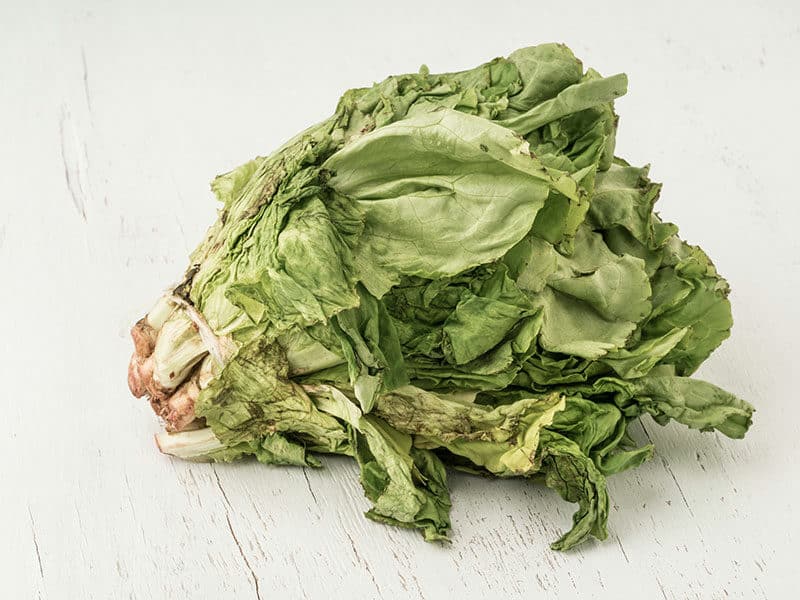 I understand that having to throw away your food can be annoying sometimes, but for lettuce, it is better to discard them when they show the signs as below:
Check out for discoloration, such as brown or black colored leaves. It is a sign that your lettuce leaves are rotting.
Small holes in the leaves are not harmful since they are just caused by harvesting. However, I have to emphasize that brown or black-colored leaves are different since they do mean rotting.
Check for leaves that are wilted. Wilted leaves without having brown or black color mean they haven't been rotten yet, so it is not recommended for salad or eating raw, but can be heated up into warm dishes.
Check if the leaves are not so crispy but relatively soft and slimy since they also mean rotting.
Check for the smell, fresh lettuces usually have no distinctive smell. On the other hand, lettuce that is rotten has a strong and rotten smell that is easy to tell.
FAQs
Expectations Vs Reality
The methods to store lettuces above are effective, but there may be some cases where leaves may get wilted or go bad soon, even when properly stored. In that case, it is recommended for you to throw it away to prevent you from having to suffer health issues.
I have to emphasize the part that while you are storing your lettuce in the fridge, especially for storing individual leaves, make sure to check the leaves every day to see if there are wilted or discolored leaves and take them out.
On the other hand, there are also many cases where I mentioned the shelf life above but due to the right storage methods, your lettuce may even last longer than that.
How long do you usually store lettuce? Have you ever had to throw away your old lettuce? I would love to hear about your experiences with lettuce or simply any of your thoughts down the comment section!