After searching around the cupboards, you've found an unopened can of Crisco fat. Should you try it or not? Does Crisco go bad? At this point, you're uncertain whether it passes the date on the label or it's still safe to use for baking.
Or, after purchasing some sticks of Crisco in-store at a reduced price, you decide to freeze it but feel unsure whether doing so could mess up the quality of the fat or not. Before going into details, let's find out about Crisco! What is it on the baking planet?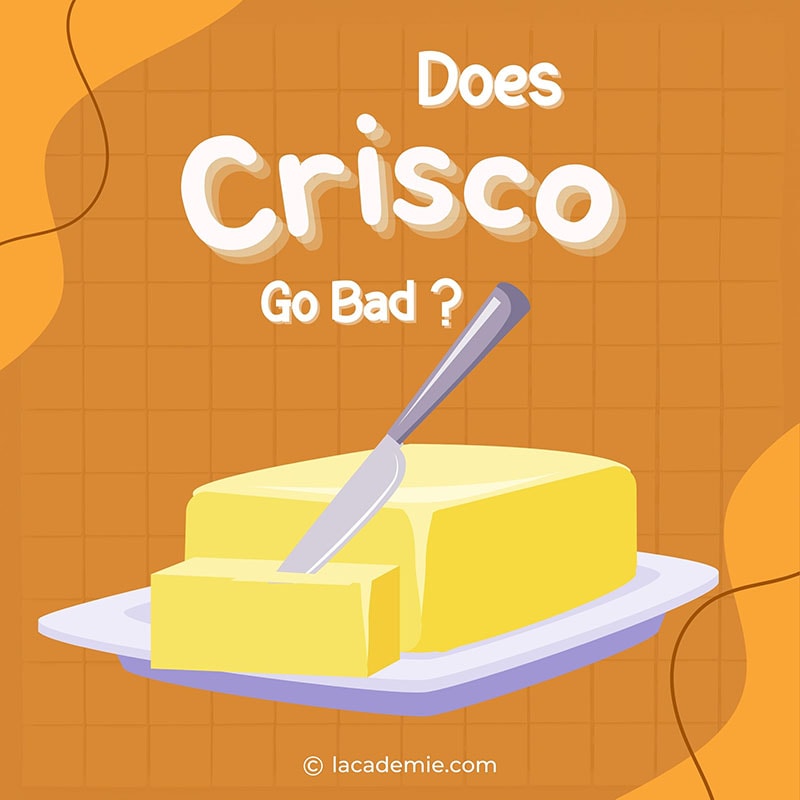 What Is Crisco Shortening?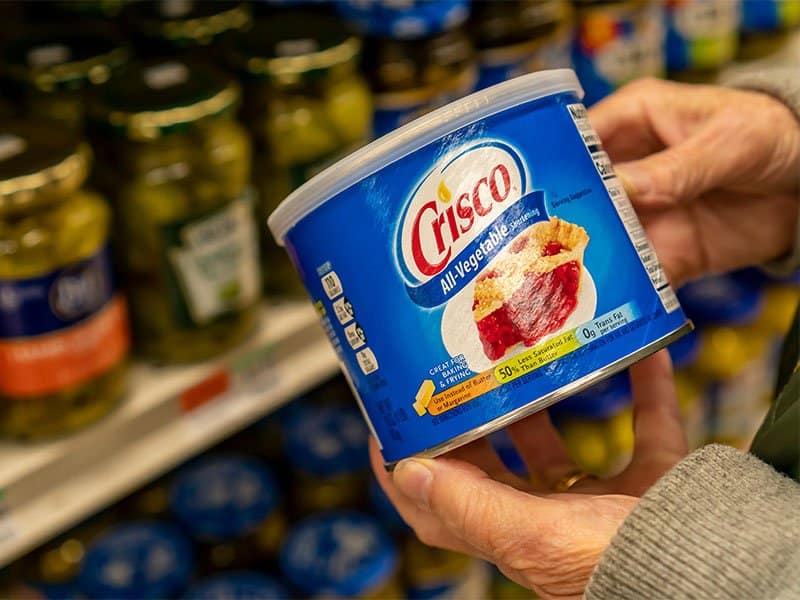 You have probably heard of the name "Crisco" a few times in reality but still don't know what it means. It's a brand of all shortening goods that are made of plant-based oils. Typical vegetable oils used in its recipes are cottonseed oil and soybean oil.
Since its initial introduction in 1911, Crisco has gained tremendous popularity when offering treat creation and marvel in baking. Unlike other brands, it brings abundance to cooking, baking, grilling, no matter if it's American or Asian style.
In other words, as you're seeking an all-around ingredient to adapt well to your cooking style, Crisco is the right name for you.
The term "shortening" refers to any fat used in all baked goods. It helps add tender and flaky skin to your pretty cakes and cookies.
Apart from it, this type of fat can make frosting fluffy. There's no need to rely on a mixer and prepare too many ingredients at a time. If you're not a professional baker, you still avail it at times in the kitchen.
And when there's no shortening around in the kitchen, addressing this issue is easy with some alternatives for shortening, from buttery lard to premium avocado cooking oil and high-quality olive oil. As long as you know what to look for, substitute shortening is quite easy.
As a great ingredient, the shortening of Crisco makes a big difference in your daily baking recipes. With no water yet 100% fat, this shortening helps your cookies stay plump and have a beautiful brown color in the outer layer.
Bakers, be them professionals or novice, can all agree that shortening is a must-have ingredient in most baked goods, from mesmerizing and luxurious red velvet desserts to simple but delicious peanut butter cookies. The more you bake, the more frequently you'll see Crisco.
Besides, it has a higher melting point as compared to traditional butter. Therefore, most foods find no challenge in standing tall and keep their shape for a long time.
In short, this product is perfect for both cooks and bakers who want to add a rich and buttery flavor to their foods. But does Crisco shortening go wrong all of a sudden? How to know if it happened? Let's go through your concern in no time!
Nutrition Value Of Crisco Vegetable Shortening
Unlike some spreads used for baking and flavoring, which get packed with 80% fat. That goes around 100% fat in shortening. So Crisco fat is high in calories but does not contain protein or carbs. Also, you won't find many minerals and vitamins in this kind of fat.
As stated by NutritionData, one tablespoon (13g) of shortening is equivalent to:
| | |
| --- | --- |
| Nutrients | Value |
| Calorie | 113 Kcal |
| Total fat | 12.7 grams |
| Saturated fat | 3.2 grams |
| Monounsaturated fat | 5.3 grams |
| Calcium | 0.1 milligrams |
| Vitamin E | 0.1 milligrams |
| Vitamin K | 6.8 micrograms |
As you see in the table, the protein ratio of this fat is pretty low, which somewhat makes your weight loss plan less effective. To enhance the quality of this fat-shredding diet, add more plant-based sources if possible (1).
How To Tell If A Can Of Crisco Shortening Goes Bad
The first method to apply is looking at the recommended date labeled on the can of your Crisco. That's how the manufacturers want to tell you about their product shelf life. And the shortening indeed stays in its best state until this time.
But after that expiration date, vegetable shortening seems still fresh to use; what steps to take next? Go to count on your vision by examining, smelling, and tasting it.
In specific cases, people have the habit of searching for changes in look, smell, and taste to determine the quality of a dairy product. So when checking your Crisco product, don't miss any of these signs of spoilage.
In the beginning, the shortening's milky and yellowish shades are still there, but they change once it becomes stale. Typically, after spotting its color turn darker, you can tell that it starts smelling off and in the process of rancidity.
Watch this video to know more:
In the video, you can see remarkable changes in appearance, smell, taste, and texture once touching crisco shortening.
Generally, you should look for changes in appearance, smell, and taste. Crisco that's a few shades darker than usual is a pretty sure sign of rancidity. Same thing if it smells off, rancid or stale.
Also, it's necessary to check mold growth around it. You can find out after sniffing the inside. The shortening releases a musty smell that no one can stand. Go to carry out this sniff test right away after this.
As it stays in that state, do not think of using it for your baked goods. Otherwise, you have to deal with a terrible smell and flavor before swallowing the whole cake.
As usual, everyone thought that shortening would never get spoiled when it's 100% fat. You tend to see people placing Crisco cans near their stoves without any special care by trusting that.
In contrast, such wrong storage is one of the main reasons causing it to go wrong. Thus, do not leave it open or store it close to heat, even for a short period. Then what if Crisco seems ok in both appearance and smell? Stop keeping it for too long!
How To Store Used Vegetable Shortening Properly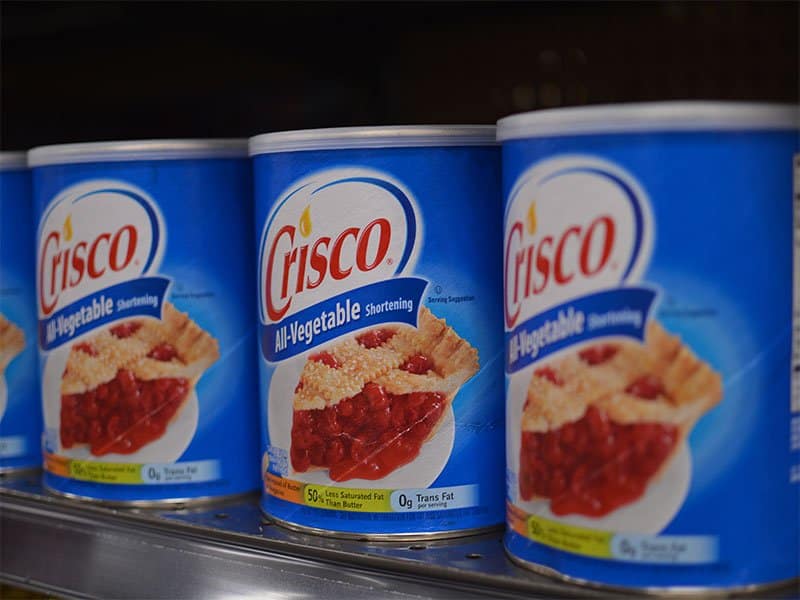 Are you wondering how to extend the period of validity of an opened shortening can? Before putting it into an airtight box, check here for what you should do first after using the fat:
It's up to you to utilize shortening in different ways for your baking work. After the cooking process, remember to cool it down slowly.
Later, remove any leftover from the oil by using different layers of towels. It's the filtering process when Crisco fat remains a liquid form. Prepare a can or an airtight container to pour the shortening. If not, find an old coffee can to replace it.
Last but not least, put the storage can or container in a place that stays away from direct sunlight. Light will be the number one foe of all oils.
Keep Shortening Fresh In Your Pantry
Aside from this, there's something you shouldn't miss. Oils always nestle in dark and dark green bottles. How come? These dark glass containers are the saviors for the oil when keeping it fresh for long. In case you'd like to store them in the pantry, it's okay.
More importantly, protect the shortening from heavy smells and some sources like stove and dishwasher. As mentioned, putting it away in the pantry is an ideal way to do it. But you should bear in mind that reused oil lasts longer following your daily usage.
No pantry? Don't worry because you can choose to store it in your cupboard. And do not forget to leave it above the stove. When some people live in hot and humid regions, it's hard to place the shortening outside like that.
So should you refrigerate this fat to keep it fresh longer? Continue reading to untangle your concern.
Refrigerate The Shortening of Crisco
Like I said above, some of you live in a hot climate, which means storing shortening in a fridge is the best solution.
Store your Crisco in the fridge so that it gets firmer and thicker as desired. Do it the same with other vegetable oils. Again, don't refrigerate it for way too long. Take it out one half an hour before the use. In case you like to use it multiple times later, the best way here is to freeze it.
Get yourself an ice-cube tray that allows you to make many frozen oils. It's unnecessary to feel anxious about its bad smell and unwanted spilling.
By doing so, anytime, you need to use these frozen fatty cubes for making the best-baked goods, take them out and start defrosting them. Go ahead and use them instantly.
After all, does Crisco go bad or not? When it gets stored the right way, its shelf life gets longer. As a result, you can enjoy healthier eating at a low cost without wasting food.
How Long Does Your Crisco Shortening last?
Speaking of the shelf life, shortening and other oils own a long one.
See it under the phrase "best if used by dates" or "best by". It helps estimate the period of time your product keeps its freshness. A normal shortening stays fresh for a few months, even passing that date as long as you store it properly.
What happens when you open the can and let it contact the air? The reason for this is that the fat easily accesses the air. It ends up oxidizing the fat, which causes the oil to be spoiled.
This process might take longer than expected. It could be several months before your shortening goes terrible. Hurry to take action before rancidity occurs!
Also, a can of solid shortening remains in good quality for 8 months after you open it. Bear in mind that it stays at room temperature. For an unopened one, it's alright to store it at room temperature within 3 months (2). Meanwhile, sticks of fat only endure for 6 months. For this remarkable difference, shortening cans usually guard the fat off the oxygen way better than foils.
Below is a table on the shelf life of Crisco shortening when stored in the pantry you might like to sneak a peek:
Importantly, the above times are the periods when the product can keep its optimal quality. Watch out if the packages have holes or get damaged. Move to the airtight containers at once. Your Crisco fat will be safer to use for a longer time.
Other Healthy Alternatives For Shortening
Apparently, shortening is likely to increase the risk of heart issues when containing trans fats. These are what you need to restrict your intake to a minimum when following a wholesome diet. So to help you avoid unwanted consequences, I suggest you consider using other healthy alternatives even when you're cooking.
Margarine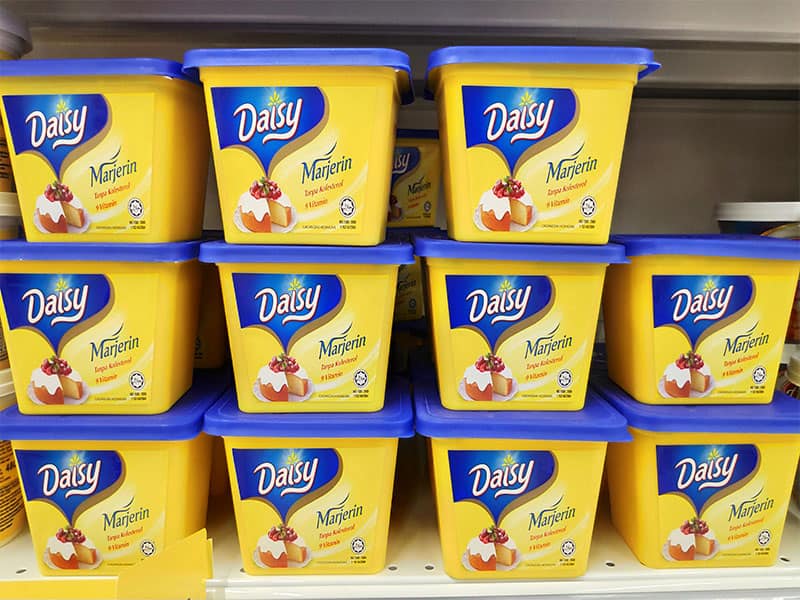 You probably don't know that margarine surpasses butter in terms of health. It's made from plant-based oils, so packed with some types of "good" fats.
Watch this video to know more:
They play an essential role in lowering bad cholesterol and make an excellent substitute for saturated fats.
Applesauce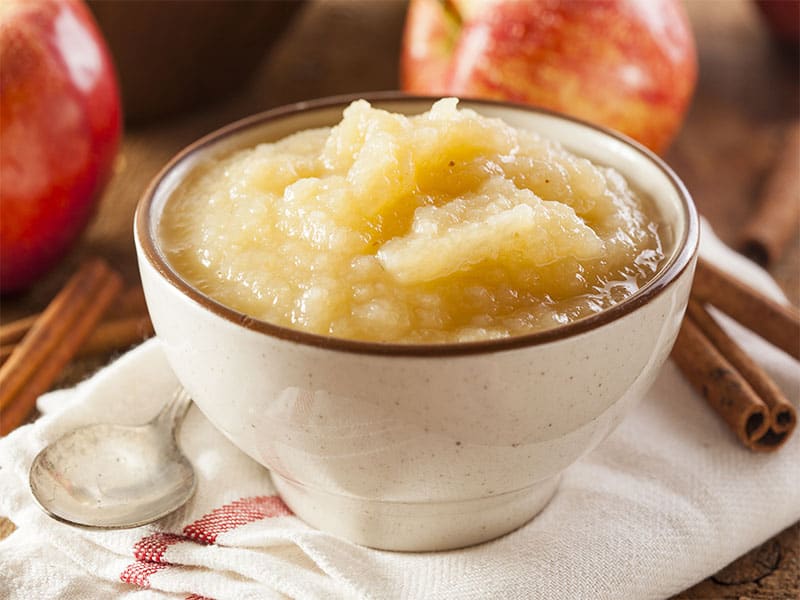 If you have to compare shortening with applesauce from a nutrition perspective, applesauce is better than Crisco fat. With a rich source of vitamins, this alternative finds no difficulty in serving as a nutritious dessert between your meals.
Watch this video to know more:
More interestingly, the sugar volume in this puree is available in fruits. That's why it doesn't have any artificial color and flavor. If health is your big concern, applesauce is the right choice to make. Try to make it at home for instant use!
Banana Puree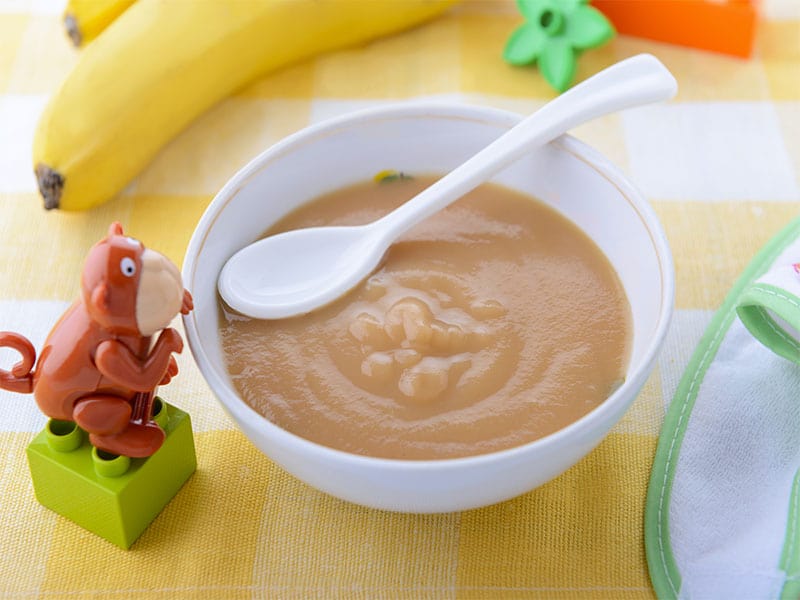 For bakers, it's common for them to increase moisture in each muffin by using banana puree.
This shortening alternative gives a pliable texture to sweet rolls and brownies naturally. At the same time, it also helps reduce your stress thanks to its high source of potassium.
Aside from being a shortening substitute, banana puree is also an ideal replacing ingredient for egg white. Sounds unbelievable, I know! Despite having a completely different flavor from egg whites, mashed bananas can still ensure a soft and fluffy texture in your baked goods.
Watch this video to know more:
There's no need to avail any masher for ripe bananas. Spread it out evenly with a medium-sized spoon. Pour the appropriate amount of milk and water to create a desirable texture. Lastly, put all ingredients into a food blender to change it into a puree.
Butter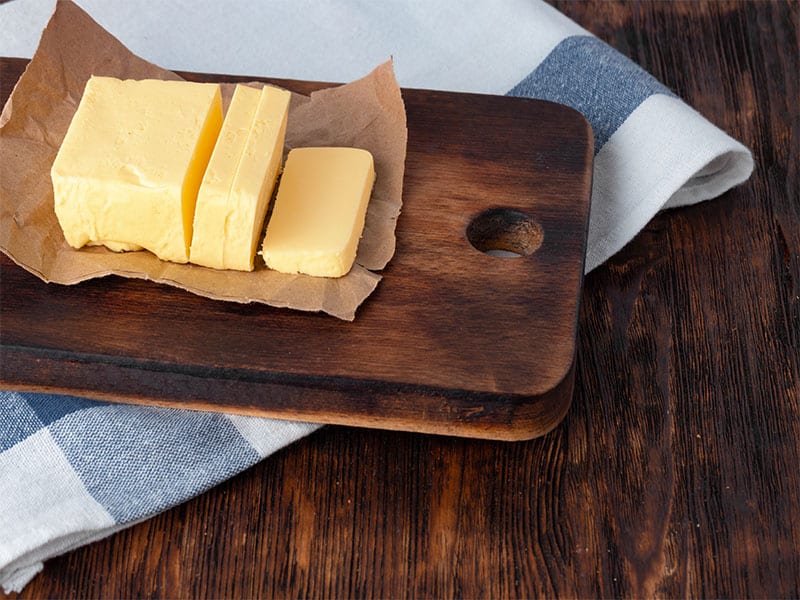 Butter and shortening share the same nutrition values. However, if you have to choose between them, go for butter. While shortening is slightly higher in total fat (13 grams), butter gets packed with 11.4 grams only.
One small drawback of butter is that it can become hard and stale if stored improperly. Normally, I'd store my butter in an airtight butter keeper to retain its best quality. However, if there's no butter keeper in your kitchen, any dry and airtight container is a good enough alternative.
Watch this video to know more:
Do not consume too much fat when it raises bad health issues, including Type II diabetes, obesity, and heart disease. To do that, opting for butter over Crisco is the best thing you can do.
FAQs
Expectation Vs. Reality
Does Crisco go bad for real? After going past the expiration date, your shortening seems to be usable. However, you cannot leave it open most of the time in a hot and humid place. Like butter and other vegetable oils, Crisco shortening will get spoiled at last.
To spot these abnormal signs, keep checking it by examining its skin, sniffing it, and even tasting it. When the fat remains white with a pleasant flavor, you can expect to use it several times later. But once it becomes darker in color with a musty odor, avoid using it for your cookies.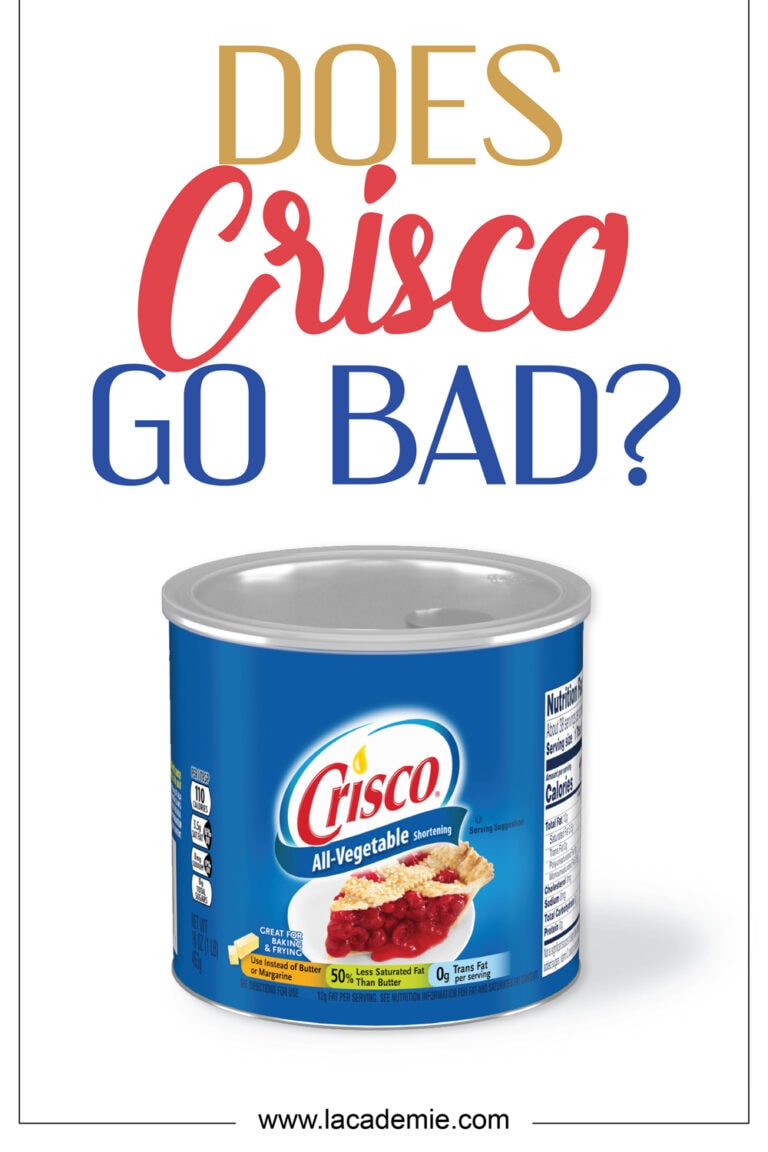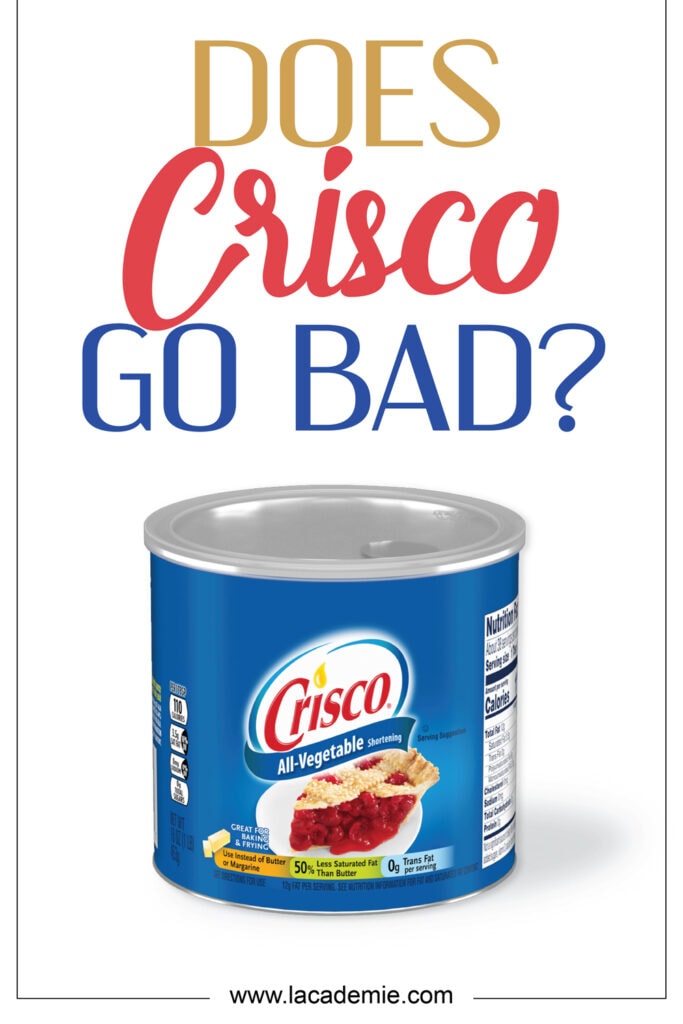 References
2021. [online] Available at: <https://nutritiondata.self.com/facts/fats-and-oils/7192/2>
Ask.usda.gov. 2021. AskUSDA. [online] Available at: <https://ask.usda.gov/s/article/What-is-the-shelf-life-of-solid-shortenings.>