Do you have any fenugreek substitute for your Indian Curry dish? Don't freak out! This post will provide you with the best fenugreek alternatives right in your kitchen that you may not figure out.
Many of you may not work much on spices and can hardly differentiate their flavors. Especially when you try to cook Asian dishes, there are tons of flavors mixed between basic ones such as sweetness, sourness, spiciness, bitterness, etc.
Get ready to explore fenugreek – a unique Indian spice and its various substitutes in cooking.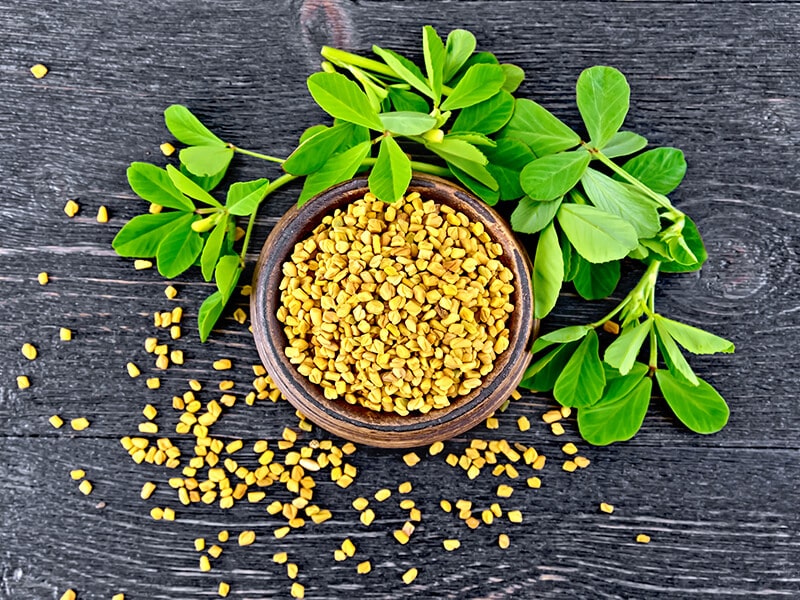 What Are The Most Popular Fenugreek Substitutes?
There are many alternatives to replace fenugreek in the world, but only a few of them taste closest to the original one. I will give you names of the 10 most popular fenugreek substitutes that you can easily find in your kitchen when the fenugreek is missing.
Because two different parts of fenugreek, the seeds and leaves, are made into two kinds of spices with distinct tastes, I divide the substitute list into two based on which flavor they closely relate to.
Fenugreek Seeds Substitutes
Maple Syrup
Mustard Seeds
Masala Curry Powder
Fennel Seeds
Celery Seeds
Fenugreek Leaves Substitutes
Mustard Greens
Chinese Celery Leaves
Alfalfa Sprouts
Spinach
Kale
Now you have already approached their names, are you ready to learn some more interesting facts about them?
Fenugreek – An Amazing Indian Spice
Before getting to know more about fenugreek substitutes, you will need to learn a bit about fenugreek, like what it is and how it tastes.
What Exactly Is Fenugreek?
Fenugreek is a herb native to India, western Asia, the Mediterranean, and southern Europe. It is usually made into spice and used as medicine in some countries, especially China. Its seeds and leaves are both edible and can help add flavors to culinary dishes.
Fenugreek is used in India's Garam Masala, a powdered spice that adds savory to meals. Fenugreek can also be used in Curry and Murg Methi recipes to provide a salty and sweet taste. The classic Indian dal dish comes with sautéed Fenugreek Leaves for soups.
How Does Fenugreek Taste?
When eaten raw, both seeds and leaves of fenugreek have a strong bitter taste. However, they will turn sweeter once they are cooked. Its taste can be simply described as Maple Syrup or burnt sugar. They are the same in taste and can be alternatives for each other.
Fenugreek Seeds
The seeds have a more slightly nutty taste with a sweet undertone when you take a bite.
Fenugreek Leaves
Fenugreek Leaves have a deep musky and fragrant flavor. They taste more pungent and bitter than the seeds, and the undertone is less sweet than Fenugreek Seeds.
Fenugreek Health Benefits
Fenugreek is surprisingly healthy with tons of health benefits. It is proven to aid many people's cures as a spice in food and as a medicine.
Here are some of the remarkable effects of fenugreek on humans:
Control diabetes and blood sugar.
Control appetite.
Reduce heartburn.
Lower cholesterol levels.
Provide vitamins K, A, C, and B-complexes, calcium, etc.(1)
Let's learn more about fenugreek and its excellent benefits!
Ready to learn about some great replacements for fenugreek? Here I give you the table of 10 most common substitutes for Fenugreek Seeds and Fenugreek Leaves!
| Substitutes | Substitute For... | Substitute Ratio |
| --- | --- | --- |
| Maple Syrup | Fenugreek Seeds | 1 tsp of Fenugreek Seeds = ½ tsp of Maple Syrup |
| Yellow Mustard Seeds | | 1 tsp of Fenugreek Seeds = 1 tsp of Yellow Mustard Seeds |
| Masala Curry Powder | | 1 tsp of Fenugreek Seeds = smaller amount of Masala Curry Powder |
| Fennel Seeds | | 1 tsp of Fenugreek Seeds = ½ tsp of Fennel Seeds |
| Celery Seeds | | 1 tsp of Fenugreek Seeds = 1 tsp of Celery Seeds |
| Mustard Greens | Fenugreek Leaves | 1 tsp of Fenugreek Leaves = 1 tsp of Mustard Greens |
| Chinese Celery Leaves | | 1 tsp of Fenugreek Leaves = smaller amount of Chinese Celery Leaves |
| Alfalfa Sprouts | | 1 tsp of Fenugreek Leaves = 1 tsp of Alfalfa Sprouts |
| Spinach | | 1 tsp of Fenugreek Leaves = 1 tsp of Spinach |
| Kale | | 1 tsp of Fenugreek Leaves = 1 tsp of cooked Kale + ½ tsp of sugar |
* These ratios are not perfect and should be modified based on your recipe and tastes.
Top 10 Highly Recommended Fenugreek Substitutes
There are more than 10 herbs that can be used as alternatives for this fruit/veggie starting with "F". But today I want to show you the 10 most recommended substitutes for fenugreek from my experiences so that you can replace fenugreek in a recipe when it's not available.
5 Exceptional Alternatives To Fenugreek Seeds
The first five flavorful substitutes that I want to introduce to you are for replacing Fenugreek Seeds. Let's see what they are!
Maple Syrup – The Best Choice For Fenugreek Substitute
When it comes to Maple Syrup, you'll probably think of how this is the perfect companion to pancakes. However, it can also substitute fenugreek due to their similar flavor: sweet with a little bitter undertone. Some might even go so far as saying Maple Syrup is the substitute on this list.
Because it is in liquid form, its taste will fade quickly when cooked. The thickness of Maple Syrup also gives the proper texture to the meal that fenugreek is renowned for. And the possibility of maple syrup spoiling is quite low, especially if you know the proper way to store it.
You should only add a modest amount of Maple Syrup because it tastes sweeter than fenugreek so if you put too much, the dish will be overbalanced. Use about half the amount of Maple Syrup to substitute the amount of fenugreek in the recipe.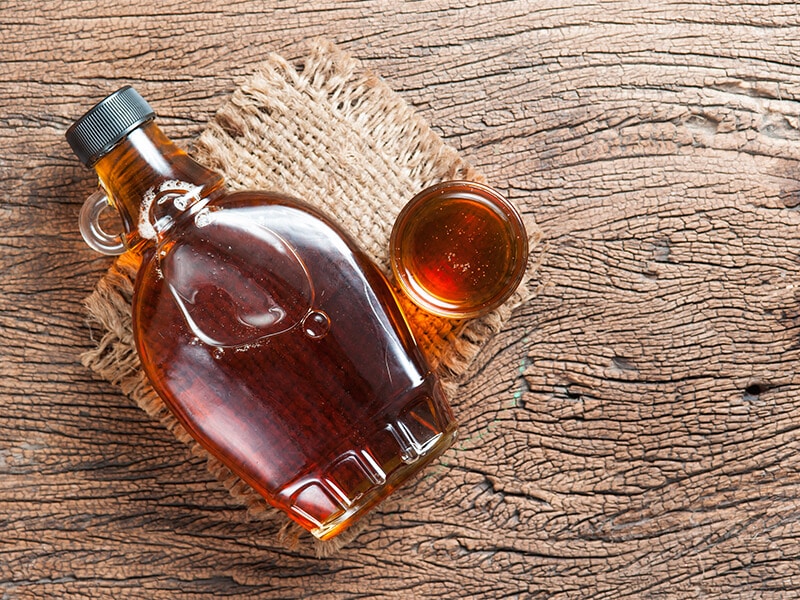 Yellow Mustard Seeds
Among the various kinds of mustard, Yellow Mustard Seeds are a superb Fenugreek replacement. They have the second-close flavor as fenugreek with slight bitterness and an earthy aftertaste. They are an ideal substitute for soups and sauces that require the salty and bitter taste of fenugreek.
Before using this substitute, roast them in a pan at a moderate temperature, so they can be used the way Fenugreek Seeds are used. The taste of Yellow Mustard Seeds is even more like fenugreek when they are combined with Maple Syrup.
Use the same quantity of Yellow Mustard Seeds to replace Fenugreek Seeds as in your recipe.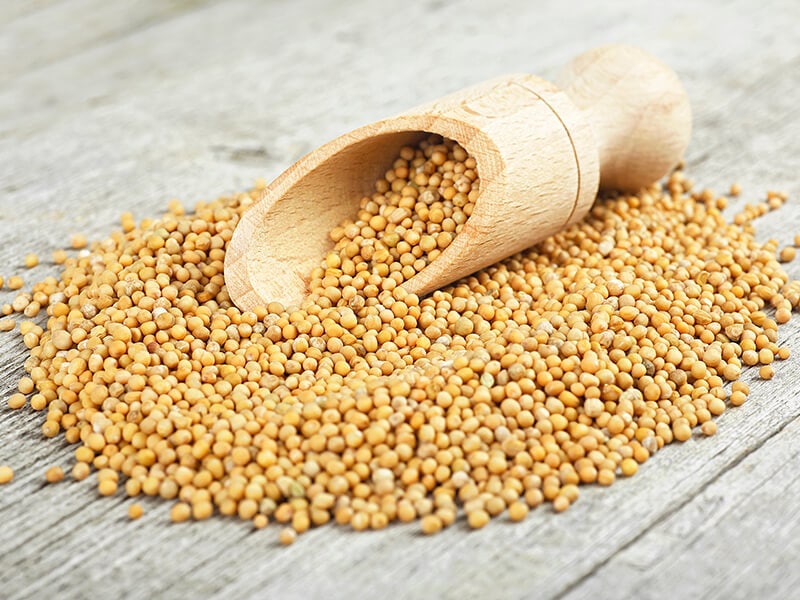 Masala Curry Powder
Masala Curry Powder, or Garam Masala, originates in South Asia and is commonly used in Indian dishes. It actually tastes spicier than ordinary curry powder and Fenugreek Seeds.
Although curry powder is also a great substitute for fenugreek, Masala Curry Powder is even more than that, because it has Fenugreek Seeds as a component. Compared to curry powder, the Masala tastes more intense with a spice mixture of cinnamon, cloves, and cardamom.
To get the best flavor and fragrance, add Masala Curry Powder during the first few minutes of the cooking duration. You should use a smaller amount of Garam Masala to replace the Fenugreek Seeds amount that the recipe calls for.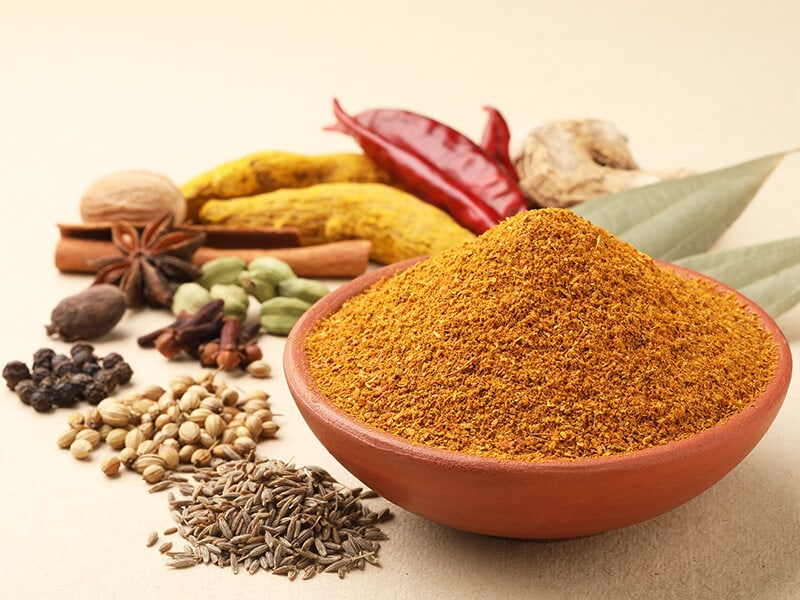 Learn more about what's in Masala Curry Powder and how to make it. Watch this video:
Fennel Seeds
Fennel Seeds are a Mediterranean native currently cultivated and used in many areas in the world, including China, India, and some European countries. Fennel seeds and some fennel seed swap-ins have a very pleasant smell with a sweet flavor that is comparable to Maple Syrup.
Fennel Seeds are milder and sweeter than Fenugreek Seeds, so they do a good job of replicating the sweet tastes of fenugreek in a few specific uses such as meat rub or spice mix. They also have a signature flavor of anise.
You should use half of the number of Fennel Seeds to replace the number of Fenugreek Seeds in the recipe.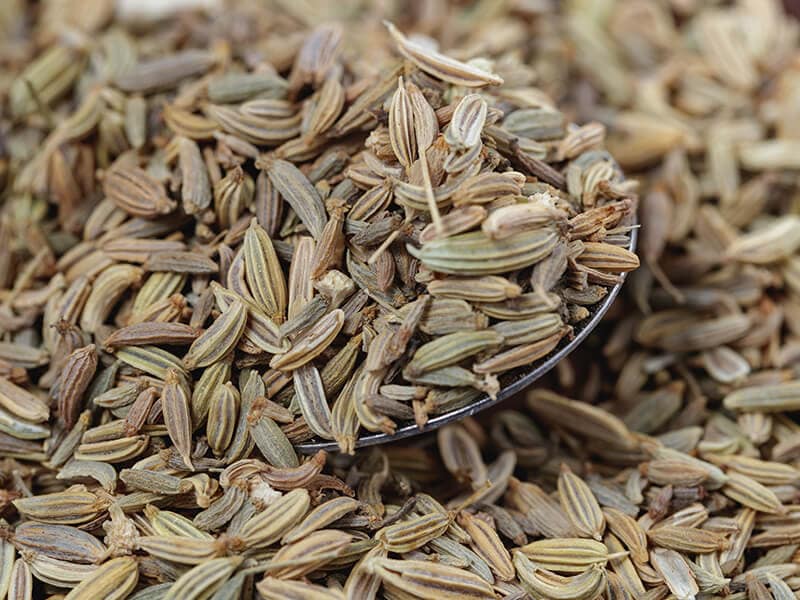 Celery Seeds
Celery Seeds are a less common but nutritious herb seed with various health benefits. They are petite, brownish, and smell earthy. They have a slightly crunchy texture and go well with salads, soup, relishes,etc.
When it comes to flavor, Celery Seeds have a bitter and pungent flavor, making them suitable for substituting fenugreek. Their astringent aftertaste also allows Celery Seeds to be a stand-in for onion powder. Truly a versatile ingredient that everyone should have in their kitchen, right?
Celery Seeds can be used to replace both fenugreek seeds and leaves, but they taste more like the seeds with the same texture. I recommend you to use a 1:1 ratio when using Celery Seeds to substitute Fenugreek Seeds.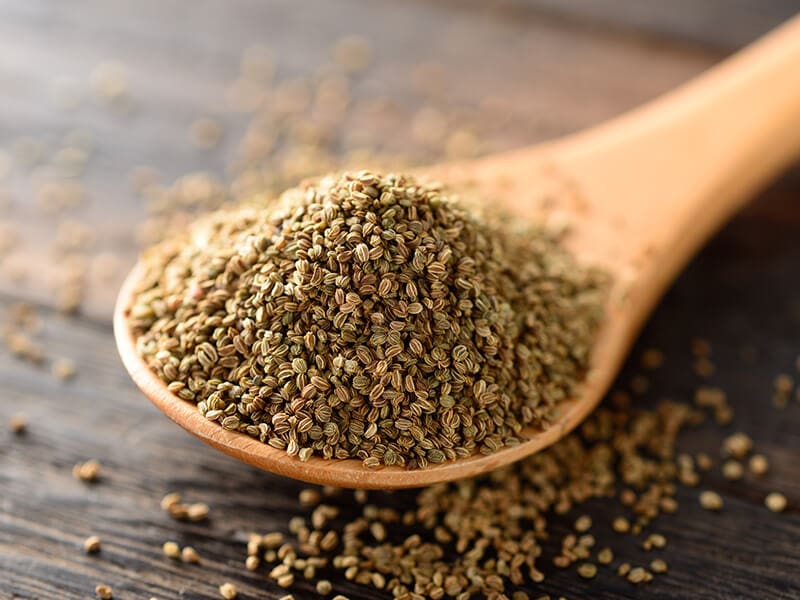 You'll Love These 5 Fenugreek Leaves Substitutes
As for Fenugreek Leaves, I'll show you these five different vegetables. Each of them has its own assets, so you can choose the most suitable one for you.
Mustard Greens
Mustard Greens give off the pepper, bitter taste that can work nicely as Fenugreek Leaves substitute. Usually seen in side dishes from Chinese cuisine, Mustard Greens are one of the best fenugreek replacements, especially when it comes to Asian dishes.
For a more genuine flavor of the dish, some people suggest breaking up Fenugreek Seeds and mixing them with the Mustard Greens.
Because of their somewhat distinct taste, Mustard Greens are usually used to substitute Fenugreek Leaves in stir-fries and curries with a 1:1 ratio in the original recipe.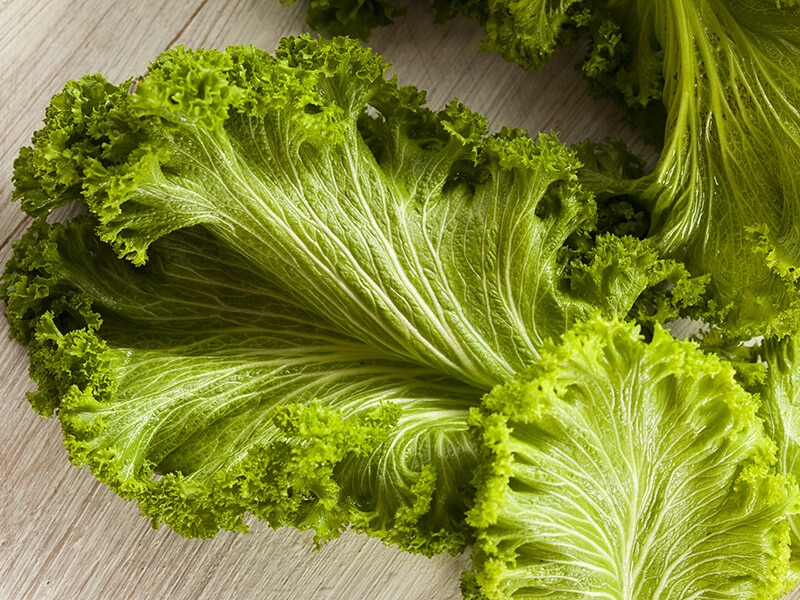 Chinese Celery Leaves
Chinese Celery Leaves may be used in substitution of Fenugreek Leaves. Even though Chinese Celery lacks the distinctive fenugreek flavor, it still works. Chopped Chinese Celery Leaves may provide a subtle background bitterness to your meal that fenugreek cannot.
Chinese Celery Leaves not only have a bitter taste, but also the same health benefits comparable to Fenugreek Leaves. It includes vitamin C, beta carotene, and flavonoids, phytonutrients, and at least 12 kinds of antioxidants!
You can use a small amount of Chinese Celery Leaves first, then based on the taste of your dish, you may want to modify the amount of them to replace Fenugreek Leaves. To help sweeten the sauce and make it taste like fenugreek, I suggest adding some sugar.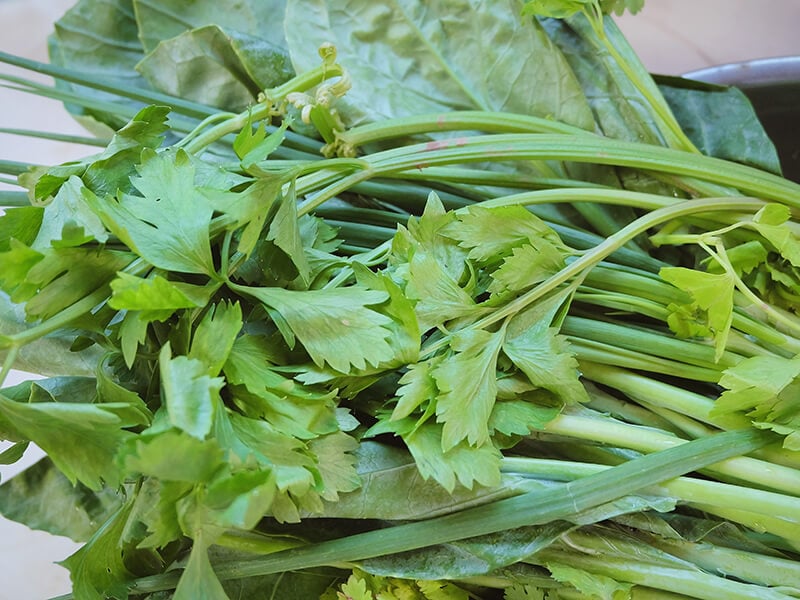 Alfalfa Sprouts
Alfalfa Sprouts are rich in micronutrients while being low in calories. They are flexible, low-cost, and simple to cultivate, making them a great complement to your balanced diet. They were titled "al-fal-fa" by the Arabs, referring to them as "the father of all meals."
Alfalfa Sprouts actually taste more like Celery Leaves. So, if you don't have Celery Leaves right at home to replace Fenugreek Leaves, these sprouts can substitute just fine.
However, I can guarantee that they still taste the same in the final dish. So don't worry when using Alfalfa Sprouts as a substitute for Fenugreek Leaves. They can also replace the Fenugreek Leaves with a 1:1 ratio.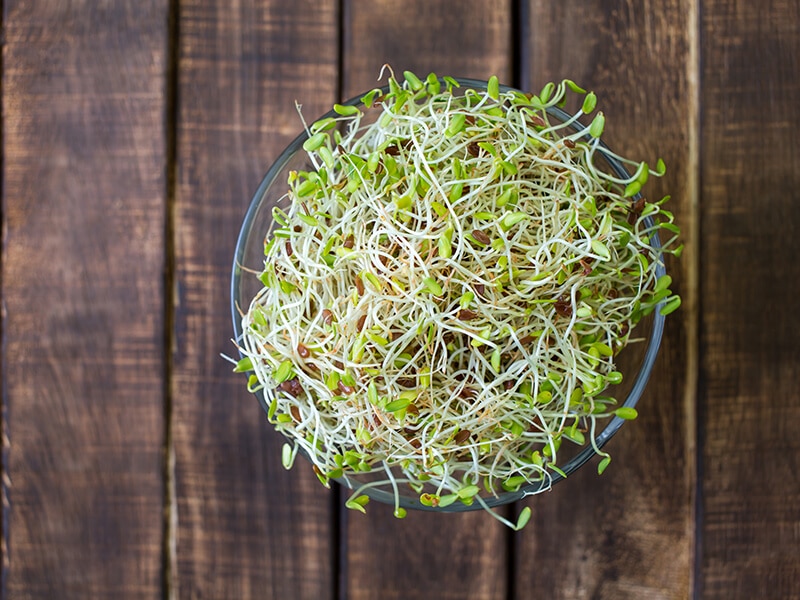 Spinach
Spinach is a popular fresh veggie all around the world. It originates in Persia. It offers various health benefits that provide carbs, fiber, vitamin A, C, and many more. (2)
Spinach tastes tender, mild, and slightly sweet, which may not really replicate the flavor of Fenugreek Leaves. However, in side dishes starring vegetables, spinach proves to be a worthy alternative to fenugreek in some specific cooking recipes.
The 1:1 ratio should also be applied to this substitute when replacing Fenugreek Leaves in a dish. You can add some sweeteners like sugar for the best results.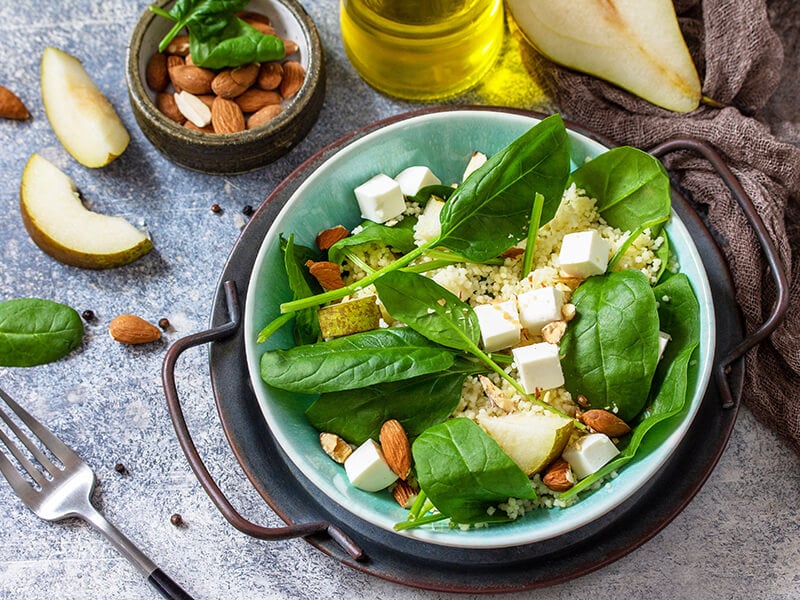 Spinach is also used to make smoothies that are good for your health. Let's see this video to collect more understandings:
Kale
Another substitute option besides Spinach is Kale. Being a part of the cabbage family, this vegetable comes with either curled or smooth leaves. Just like Spinach, Kale is an ideal replacement for Fenugreek Leaves because it's packed with nutrients.
However, compared to fenugreek, Kale is more bitter. So, cooking them beforehand is an excellent idea to get rid of that bitterness. Also, you can add some sugar or other sweeteners for your dishes to taste more like fenugreek.
Using one teaspoon of cooked Kale and ½ teaspoon of sugar will work for your dish.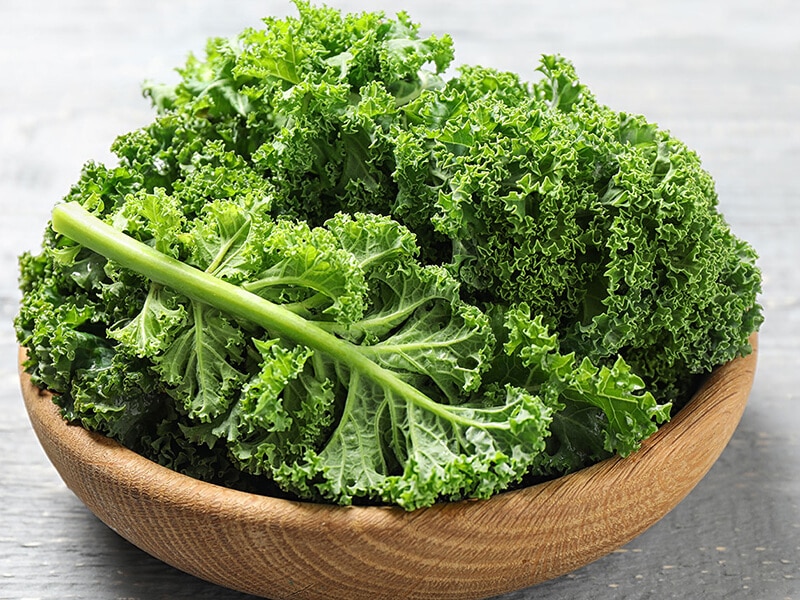 FAQs
Besides the above information about the 10 most popular fenugreek substitutes, here are the answers for some commonly asked questions related to fenugreek. If you have more questions, don't hesitate to comment below this post!
Do You Find It Interesting With These Fenugreek Substitutes? Tell Me More!
Although each herb or spice has its own distinct taste, fenugreek can still be replaced with many other herbs that taste much like its seeds and leaves. With a suitable amount of them, which is usually a 1:1 ratio, those substitutes can imitate and replace the taste of fenugreek.
Do not overseason your dish with the wrong ratio of fenugreek substitutes because it may lead to an unwanted meal taste. You should try to taste the dish many times while cooking so that you can avoid overseasoning it.
I have shared with you the top 10 fenugreek substitutes that you can easily find at the market or right in your pantry. Hope that you find it helpful and help save your dishes!
If you have any experiences with this kind of spice and its substitutes, don't be shy to tell me about them in the comment section below this post!
Nutrition Facts
1 servings per container
---
Amount Per ServingCalories52
% Daily Value *
Sodium 2.4mg

1

%
Potassium 42mg

2

%
Total Carbohydrate 13g

5

%
---
* The % Daily Value tells you how much a nutrient in a serving of food contributes to a daily diet. 2,000 calories a day is used for general nutrition advice.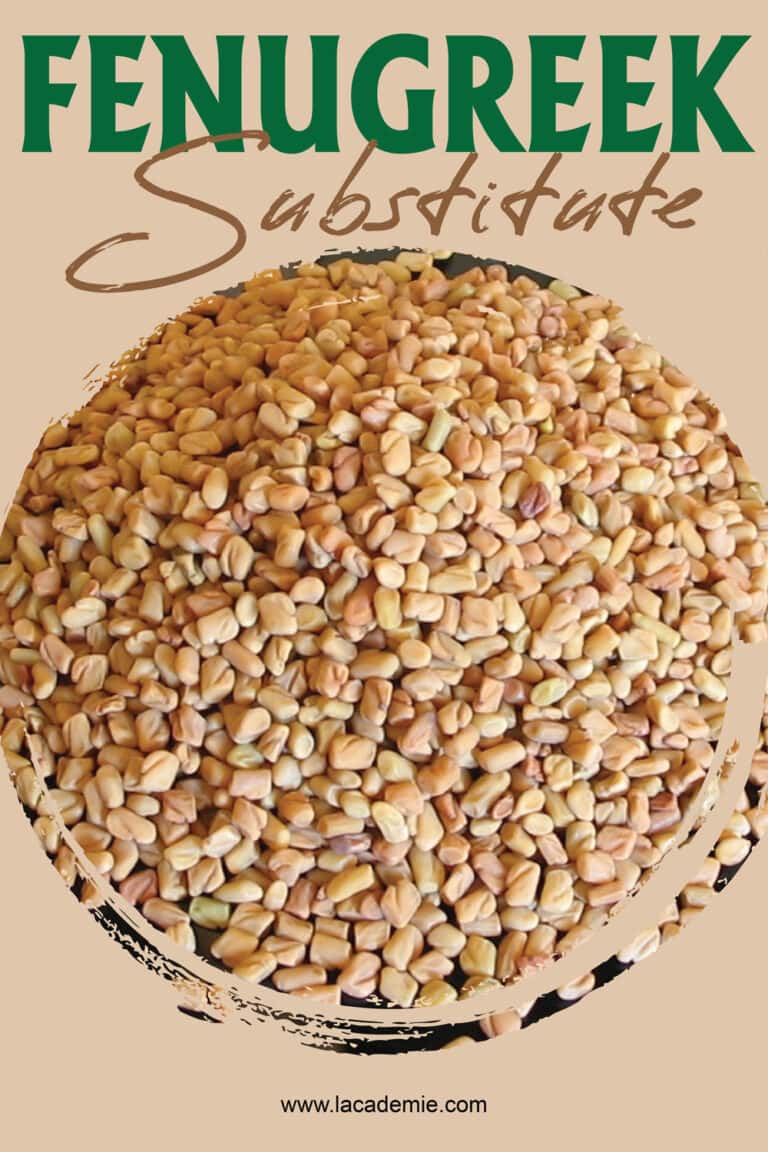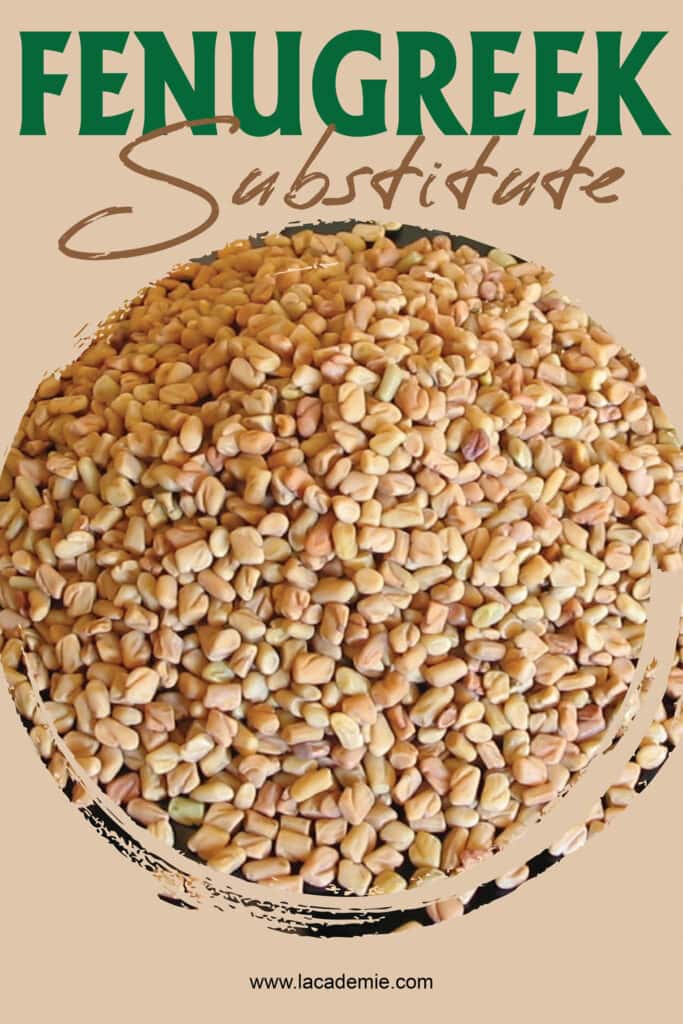 References
1. Healthline. 2021. Fenugreek: An Herb with Impressive Health Benefits.
2. Healthline. 2021. Spinach 101: Nutrition Facts and Health Benefits..