This Vietnamese caramel pork recipe is a prime example of how incredibly tasty Vietnamese home-cooked dishes can be. The dish is a dream come true for fans of succulent and tender pork, with a mouth-watering caramelized sauce to add to its irresistible charm.
If you're in search of a homely dish that captures all the beauty of Vietnamese cuisine, Thit Kho To is one of the top choices. In today's post, let's learn how to whip up this tasty recipe and enjoy a cozy meal with your loved ones!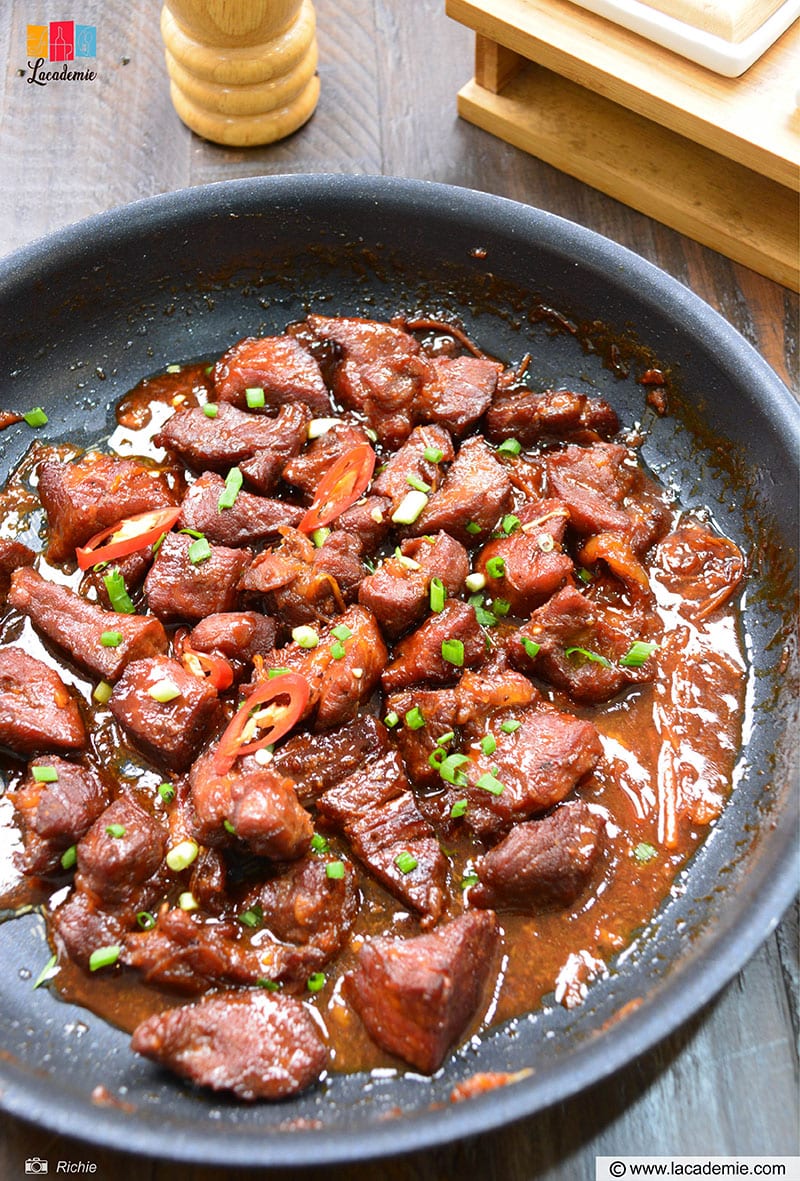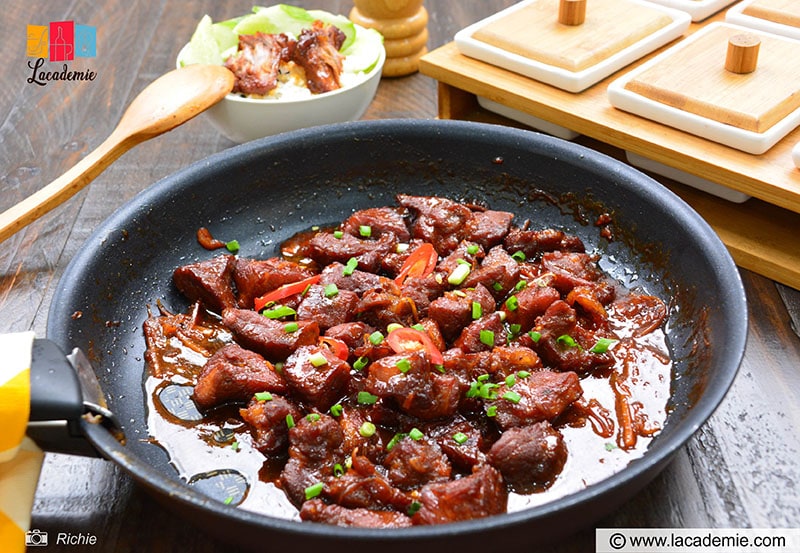 More On "Kho" – A Classic Vietnamese Cooking Method
Fans of Vietnamese cuisine are undoubtedly no strangers to its plethora of delicious "Kho" recipes. Many dishes made using this unique cooking technique, such as Ca Kho To (caramelized fish) and Thit Kho Tau (braised pork with eggs), have taken the food world by storm.
For newcomers, Kho is a traditional cooking method that involves simmering a kind of protein in a spice-infused, caramelized sauce. After about an hour or two, you'll be rewarded with an incredibly aromatic and flavorsome stew-like dish.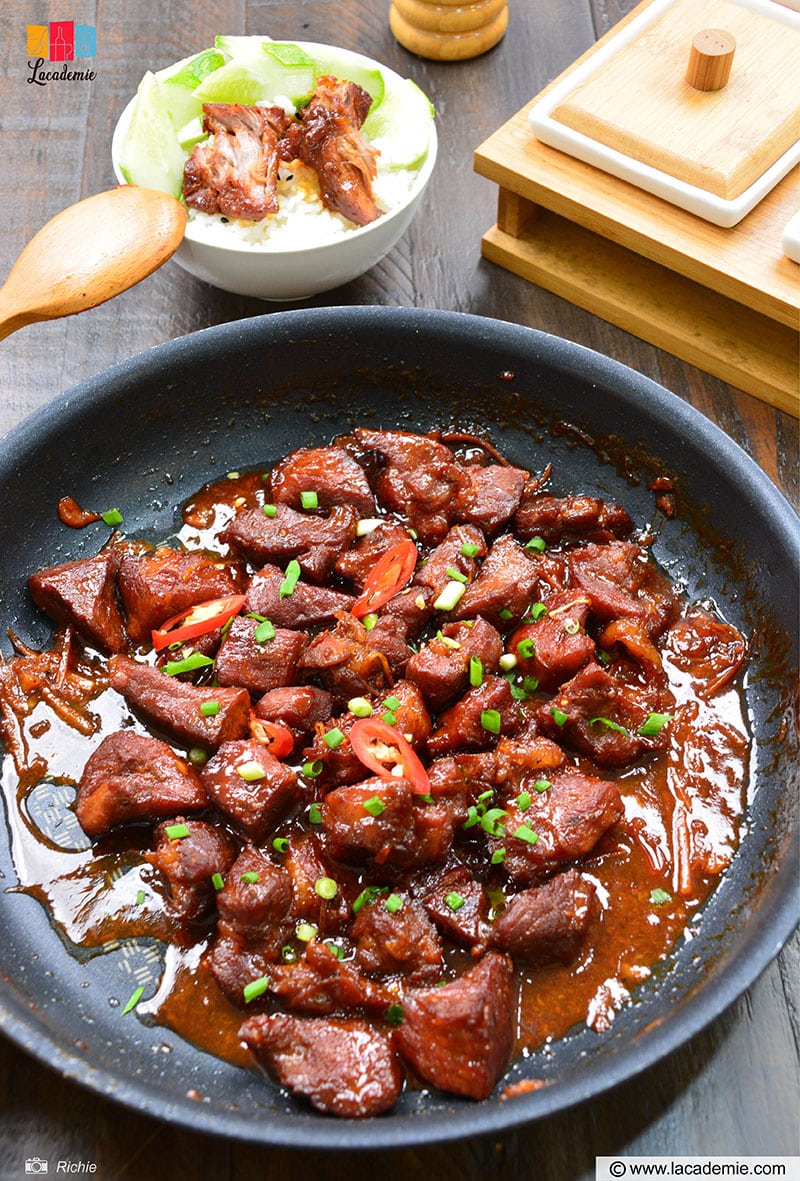 Besides Thit Kho To, you should consider giving Ga Kho (caramelized chicken) a try if you're a fan of poultry. In addition, Mam Kho Quet (caramelized fish sauce) is also my go-to. Regardless of what kind of protein you put in, your dish will come out delicious!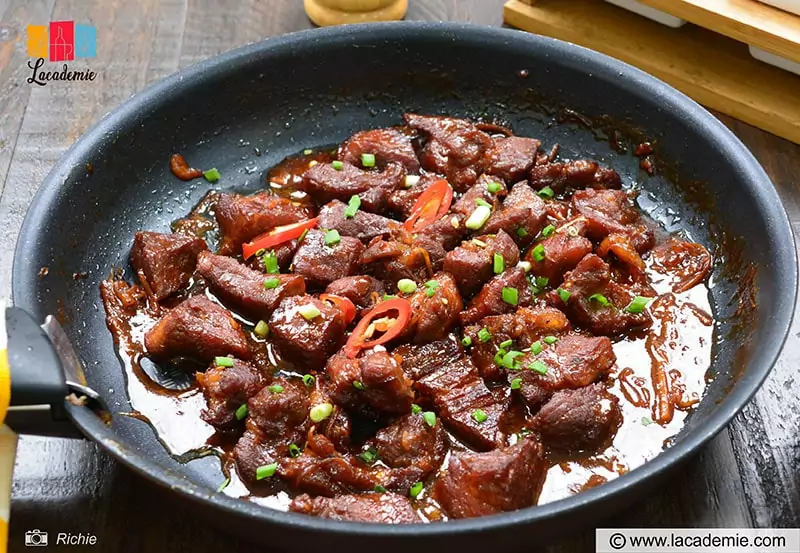 Tools
No matter what recipe you're cooking, preparing the right kitchen tools is a vital step. Double-check to make sure that you've had the following tools ready.
Pan: For cooking the pork.
Marinade container: You can also use a saucepan with a lid.
Knife and chopping board: Essential tools to help you with cutting the ingredients.
Wooden spoon: For stirring.
Food prep gloves: Wearing them while mixing the pork with the marinade prevents food odor from sticking to your hands.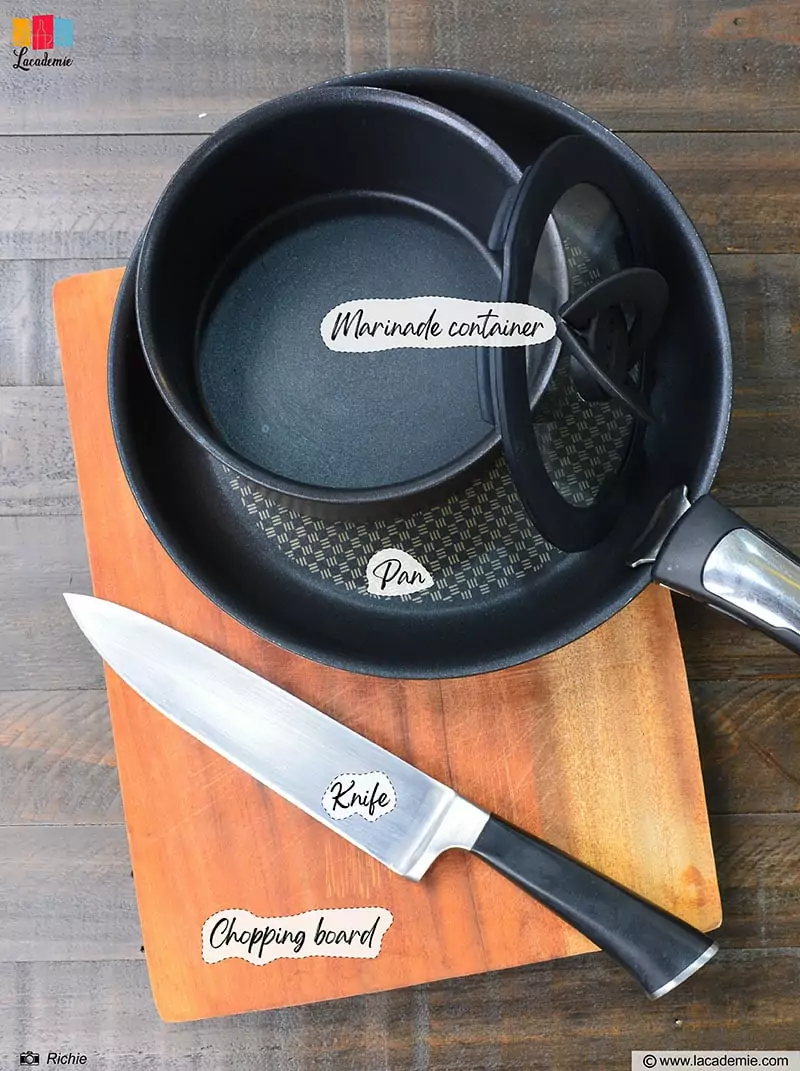 Ingredients
With all the necessary tools on hand, the next step is to buy the ingredients. Note down the following ones.
Pork: Pork belly, tenderloin, and shoulder blade are all great choices for the recipe. However, I prefer using pork shoulder blades as they have a more balanced fat-to-meat ratio than pork bellies and are thinner than tenderloins.
Coconut water: I'm lucky enough to live in a place where coconut fruits are widely available. You can also use canned coconut juice or even plain water if you can't find fresh coconuts.
Aromatics: Garlic, shallots, ginger, and chili pepper.
Vietnamese caramel sauce (Nuoc Mau): A little Nuoc Mau will remarkably boost the appearance and taste of Thit Kho To and many other Vietnamese dishes. The homemade recipe for Nuoc Mau is really simple too, so don't hesitate to whip up this versatile condiment.
Fish sauce: The classic condiment that Vietnam is known and loved for. It's a must-have for most Vietnamese delicacies.
For the marinade: Soy sauce, oyster sauce, salt, brown sugar, ground pepper, and Nuoc Mau.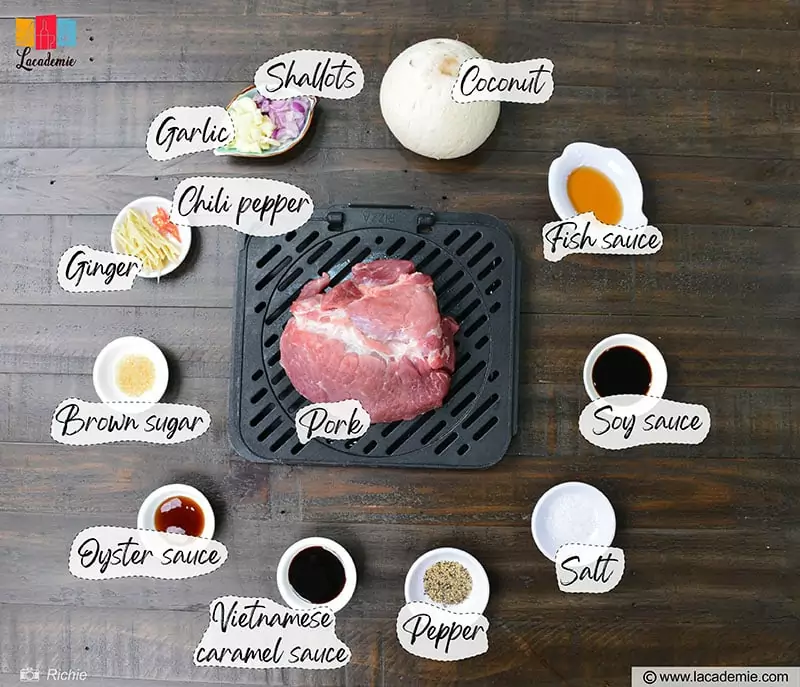 Directions
It's finally time to make this delectable Vietnamese recipe. Here are the detailed instructions that you've been waiting for!
Step 1: Prepare The Ingredients
Pierce the coconut eye using a knife or scissors (located on top of the fruit) and drain out about 12 ounces of coconut water.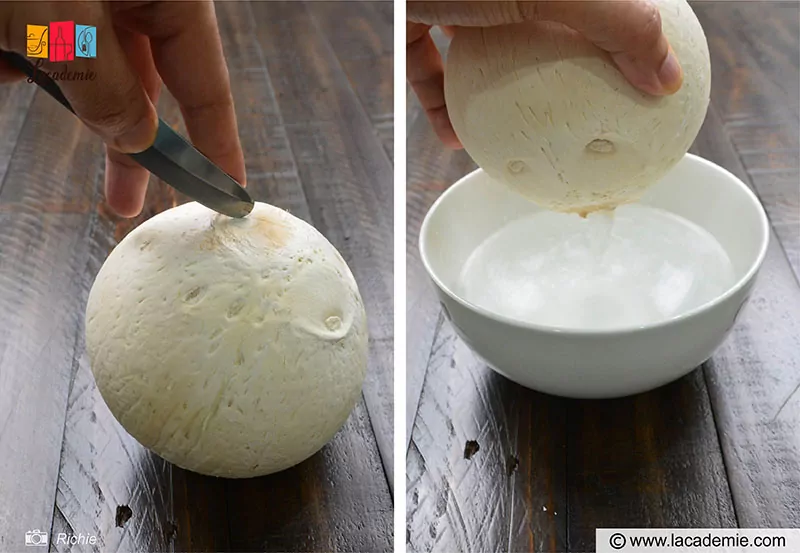 Cut the pork into smaller pieces.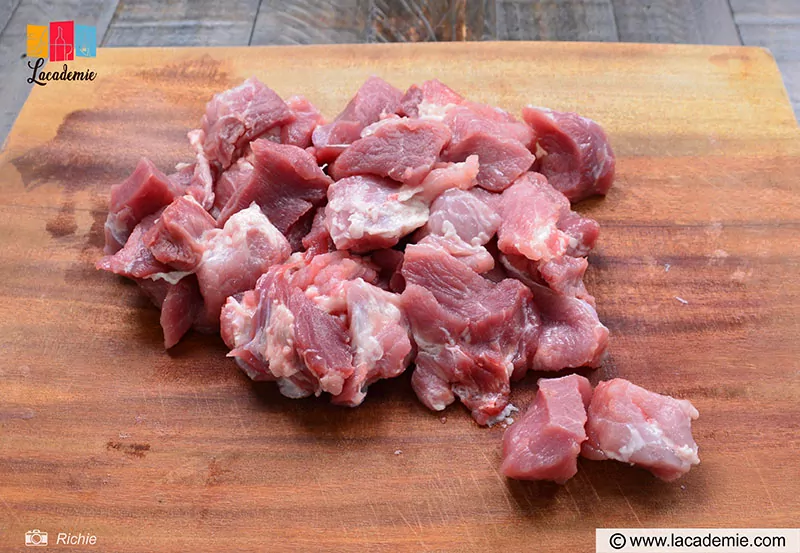 Step 2: Marinate The Pork
Season the pork with salt, caramel sauce, oyster sauce, soy sauce, brown sugar, and ground pepper. Mix well and marinate them for at least 30 minutes.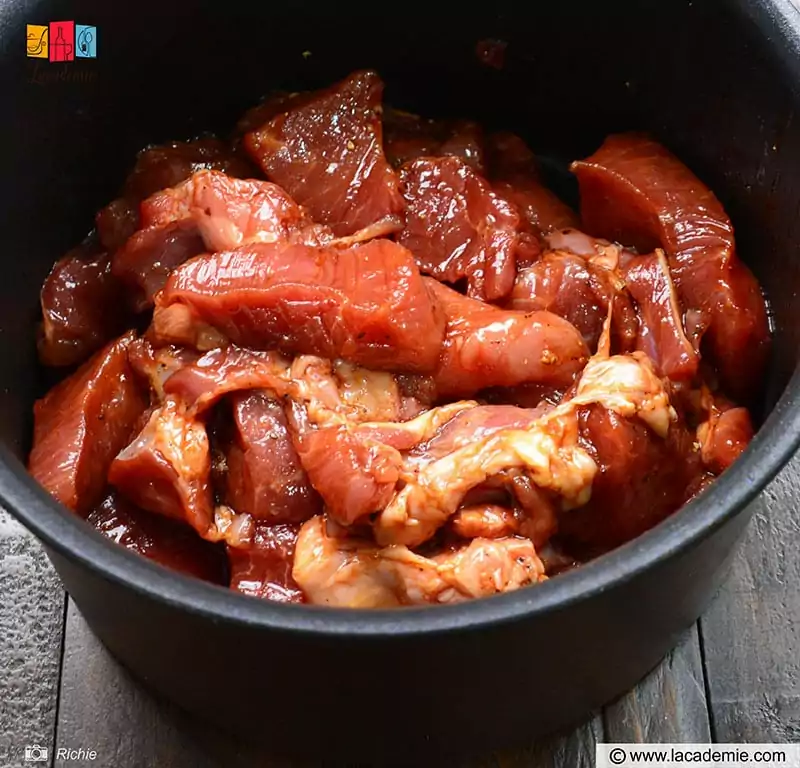 Step 3: Cook The Pork
Add some olive oil to a heated pan. Add the minced garlic and shallots, then fry them until fragrant.
Next, add the ginger and chili pepper. Stir for 1 to 2 minutes or until they become aromatic.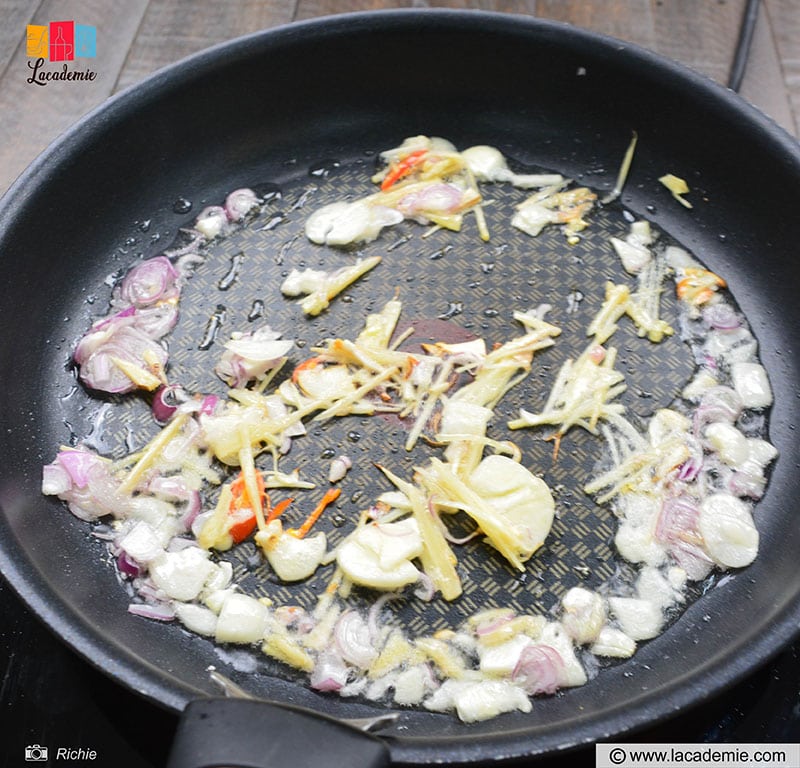 Stir in the pork pieces and cook them briefly.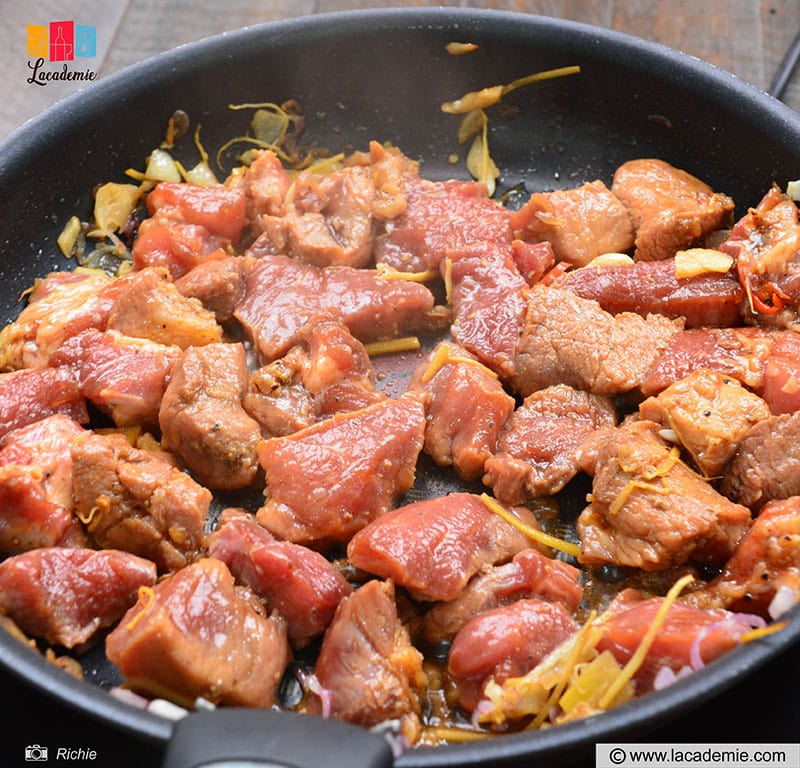 Pour in the coconut water and season with fish sauce. Simmer the pork over low heat for 1 hour and 30 minutes or until the sauce thickens.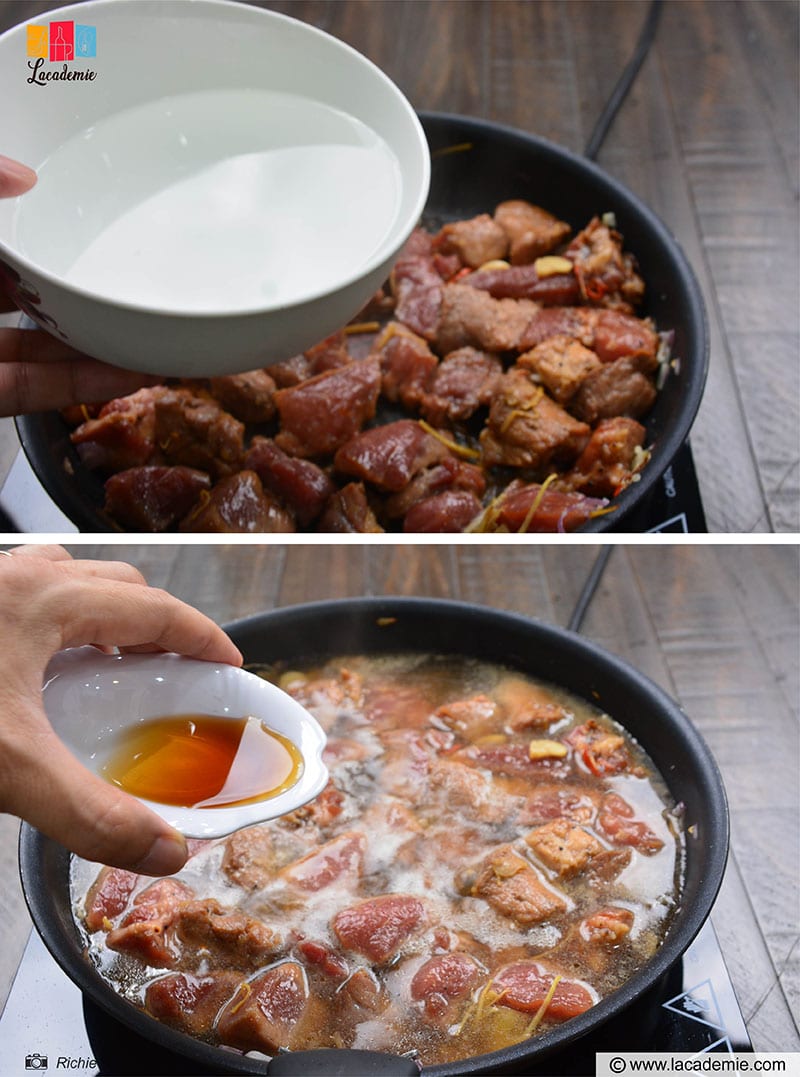 Cover the pan during cooking, which helps soften the pork pieces faster and prevents them from soaking up the sauce too quickly.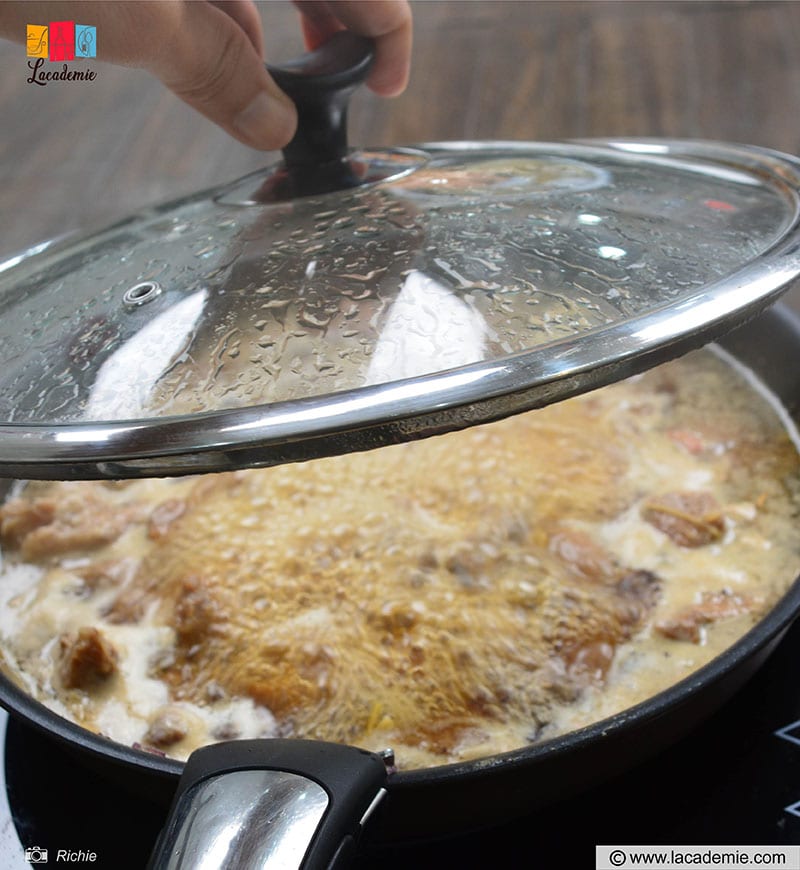 Step 4: Present The Dish
Once the meat has become tender and the sauce has thickened up nicely, your Thit Kho To is ready. Sprinkle some scallions and ground pepper as a finishing touch for the dish. Enjoy!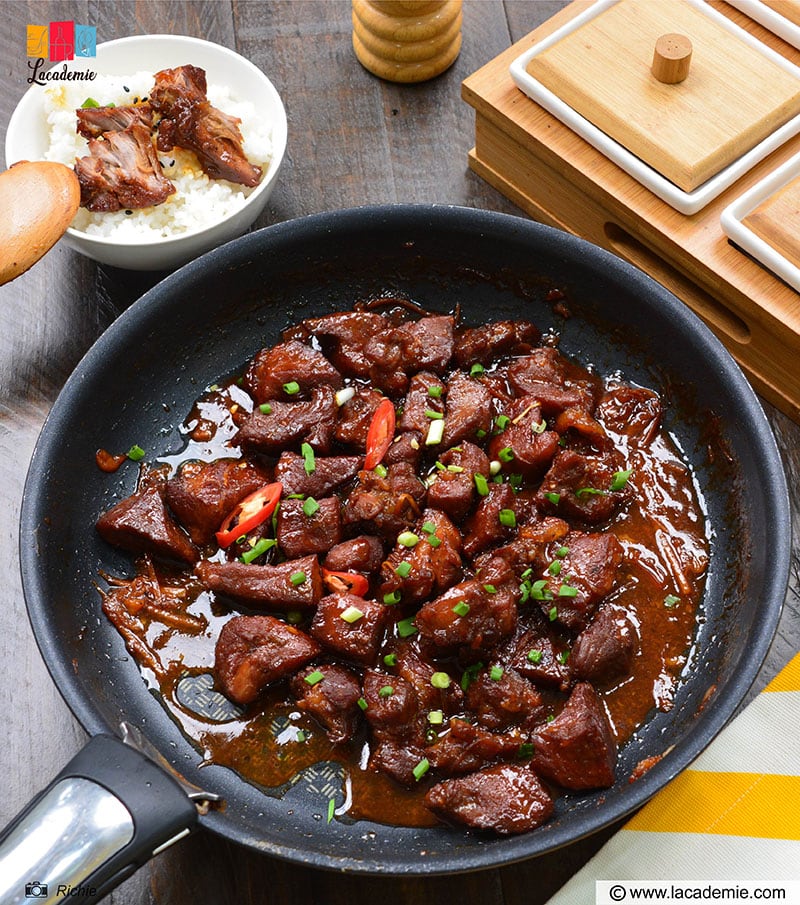 Tips And Tricks
If this is the first time you've made Thit Kho To, you might run into some problems with the cooking process. If so, the tips and tricks in this section will be extremely handy.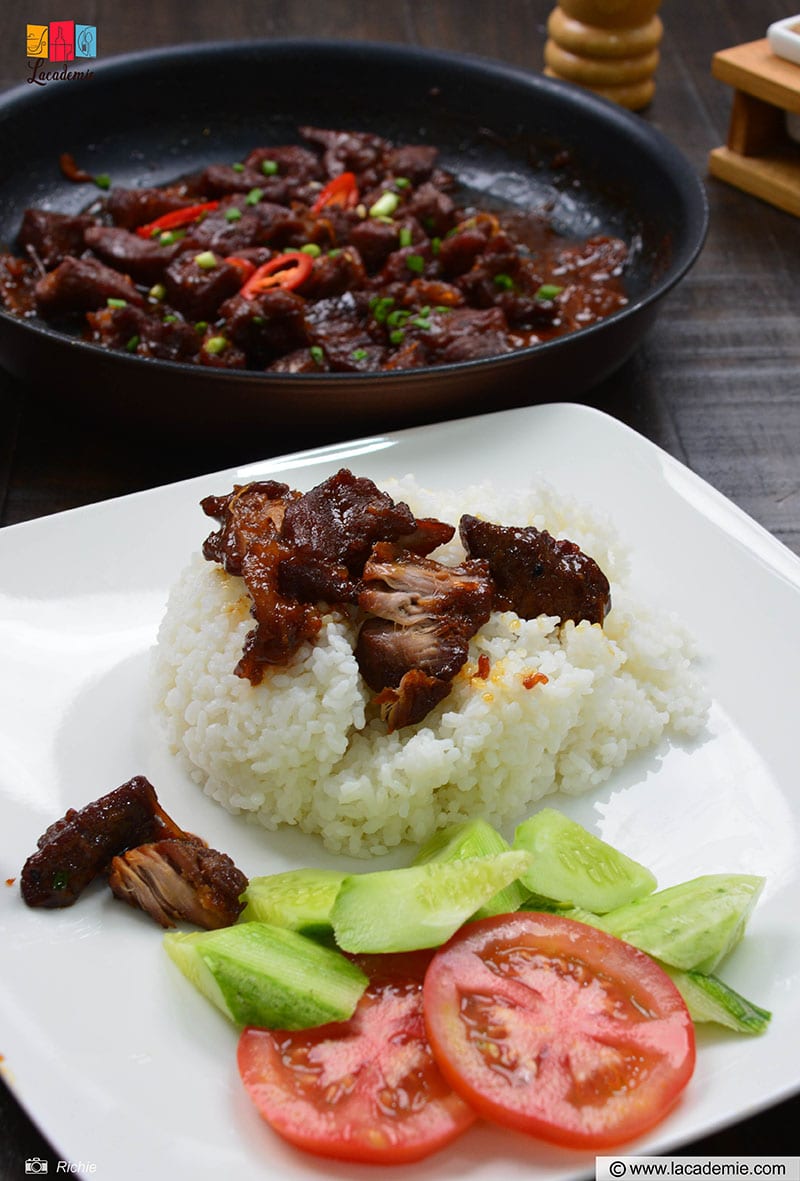 If possible, you should let the meat marinate for about 2 to 4 hours in a refrigerator. This way, they can absorb the spices better.
Feel free to adjust the spices used for the marinade to your liking.
The meat will soak up the sauce as it cooks, creating flavorful and tender pork pieces. However, don't cook the dish until the sauce dries out, as you might burn your Thit Kho To.
The savoriness of Thit Kho To goes exceptionally well with hot rice. Moreover, the sauce makes for an incredible dipping sauce for boiled gourd, okra, broccoli, carrots, etc.
Another great way to enjoy Thit Kho To is to pair it with Banh Mi (Vietnamese baguette).
Take Your Taste Buds On A Trip!
Vietnamese caramel pork is a perfect combination of sweetness, saltiness, and umami that will leave an unforgettable impression on your taste buds after the first bite. By following the detailed recipe in today's post, you can enjoy this mouth-watering dish anytime, anywhere.
Did you have a great time making Thit Kho To? If there's anything you want me to improve on or simply want to leave an encouraging message, please leave a comment below. Also, don't forget to give the recipe a good rating and share it with other people.
Nutrition Facts
4 servings per container
---
Amount Per ServingCalories444
% Daily Value *
Total Fat 32.3g

50

%
Cholesterol 69mg

23

%
Sodium 2633mg

110

%
Potassium 392mg

12

%
Total Carbohydrate 17.8g

6

%

Dietary Fiber 2.1g

8

%
Sugars 9.4g

Protein 21.8g

42

%
---
* The % Daily Value tells you how much a nutrient in a serving of food contributes to a daily diet. 2,000 calories a day is used for general nutrition advice.