If you want a mix of Vietnamese BBQ and healthy noodle dishes, this grilled pork noodle salad recipe is here to indulge your craving. It is a modern and convenient variation done with an electric grill so that you spend less time cooking and more time enjoying its deliciousness.
The terrific dish I'm about to introduce is a symphony of all the tasty flavors you can imagine: From the smoky savoriness of grilled meat and appetite-whetting dipping sauce to nutty rice noodles and the life-giving freshness of vegetables as well as stimulating pickles.
One dish to rule them all, and in the heat of the grill, bind them. Scroll down and learn how to conjure this fantastic culinary power!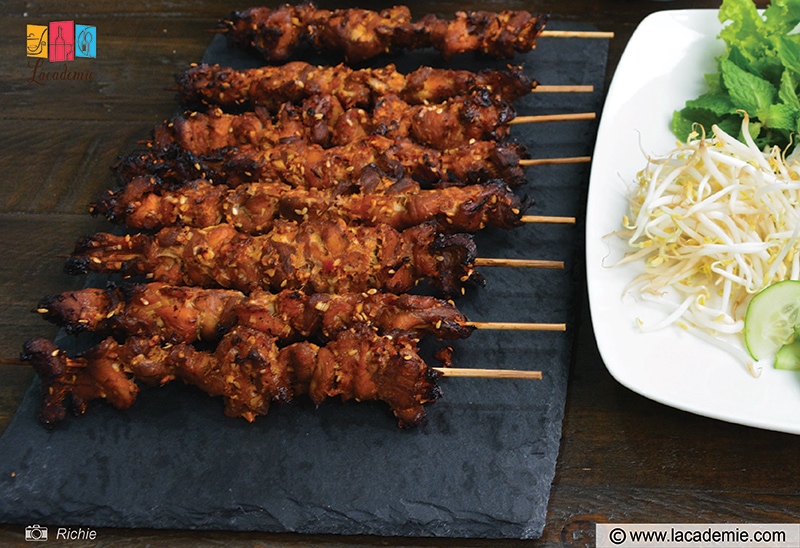 A Few Things About Vietnamese Grilled Pork Noodle Salad
You can find many variations of grilled pork noodle salad all over Vietnam. The main ingredients are always the same: marinated pork grilled to perfection, rice noodles (rice vermicelli), accompanying herbs, and other garnishes.
However, the technique of marinating the pork or whipping up the dipping sauce, or what types of herbs to serve in the dish marks the subtle differences between various regions. For example, locals tend to enjoy heartier servings of fresh vegetables in hotter areas.
The sauce is another interesting point: the southern version is usually more sweet than salty, while the northern and central ones are the reverse.
I want to show you a somewhat "neutral" grilled pork noodle salad recipe that you can easily cook anywhere.
Tools
The following kitchen gadgets are necessary to prepare the best and easiest grilled pork noodle salad at home.
Multifunction oven: for cooking grilled meat. Traditional recipes call for a charcoal grill to prepare the meat, but a multifunction oven that can grill will work just as well. It also saves you from putting up with the smoke. You can also use a specialized electric grill.
Meat mallet: for tenderizing the pork (and possibly the lemongrass).
Skewers: for keeping the pork in place during the grilling process. I recommend products made from wood or bamboo.
Chopping boards and knives: for mincing the aromatic spices and cutting the pork.
Small bowls and dishes: for containing the pork.
Saucepans with a lid: for marinating the pork (You can replace it with any suitable container). You also need another saucepan to roast peanuts as well as make the dipping sauce and scallion oil.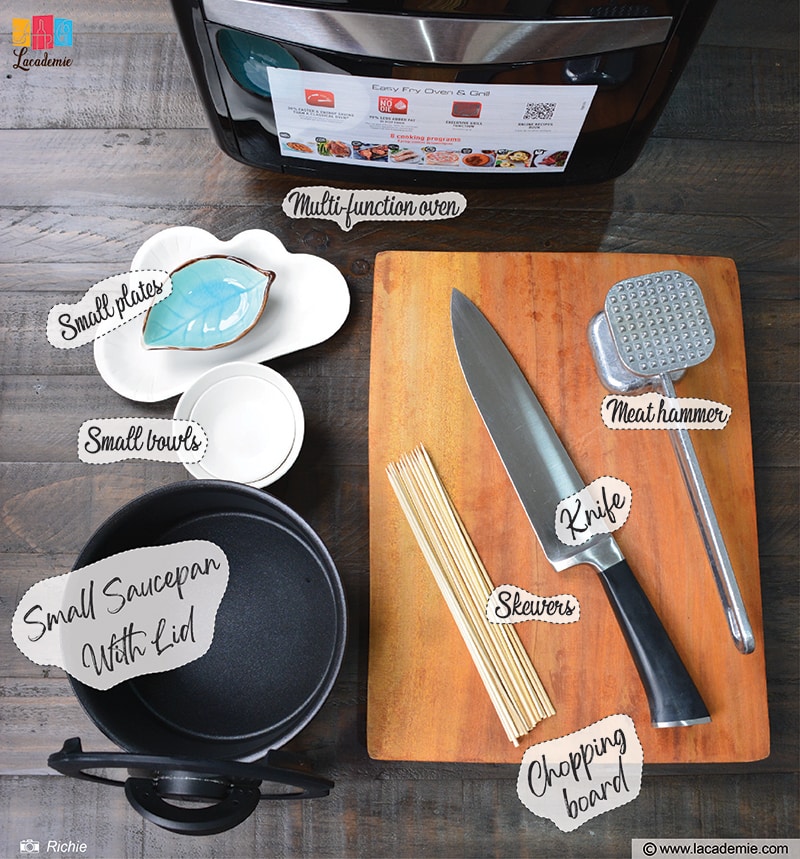 Ingredients
This recipe is going to need a lot of ingredients. But don't worry: most of them are for garnishes and, as a result, are highly customizable.
Pork: I suggest pork tenderloin because it is the tenderest cut of the meat and has a suitable amount of fat to make grilled meat irresistible. If you're up for a more succulent dish, go for pork belly or pork butt.
Rice noodles: This recipe uses fresh rice noodles with high moisture content, so they should be kept in the fridge and used as soon as the package is open. Choose products that are a little chewy for the best experience.
Oyster sauce and soy sauce: contribute savoriness to the marinade. You can replace or use them in tandem with Vietnamese fish sauce (nước mắm).
Honey: Besides adding a mild sweetness to the marinade, it also helps make the meat tender more quickly.
Condensed milk: You can replace it with fresh milk.
Olive oil: an important ingredient in the marinade for keeping the pork juicy and succulent. You also need it to make scallion oil toppings.
Lemongrass: Its refreshing aroma is a valuable addition to any meaty dish.
Other marinade ingredients: garlic, fresh chili pepper, shallots, pepper powder, white pepper, white sesame seeds, salt, cashew powder, and five-spice powder. You can buy five-spice powder online or from supermarkets and gourmet stores.
Carrots and white radishes: for making pickles to serve with grilled pork. Though you can buy commercially made pickles to cut down on preparation time, creating your own guarantees that your pickle is safe and suitable for your taste.
Peanuts: Roasted peanuts are a popular garnish for Vietnamese grilled meat.
Scallion: for making scallion oil, a tasty topping that makes this dish more fragrant.
Herbs and vegetables: My picks are lettuce, basil, mint leaves, oregano, perilla, fish mint, bean sprouts, and cucumbers. This recipe is a noodle salad, so let's eat vegetables to your heart's content.
Rice vinegar: for preparing the pickles.
Warm water: for making the dipping sauce and pickles. You should boil drinking water and let it partly cool down.
Vietnamese fish sauce: for making the dipping sauce. Make sure that you buy premium and authentic products from Vietnam to create a mouth-watering noodle salad.
Pineapple slices: add a nice tang to the dipping sauce.
Brown sugar: for balancing out the taste of the dipping sauce and pickles. This type of sugar also adds an attractive dark hue to the sauce.
Garlic, chili pepper, and lime juice: Other important ingredients for the dipping sauce.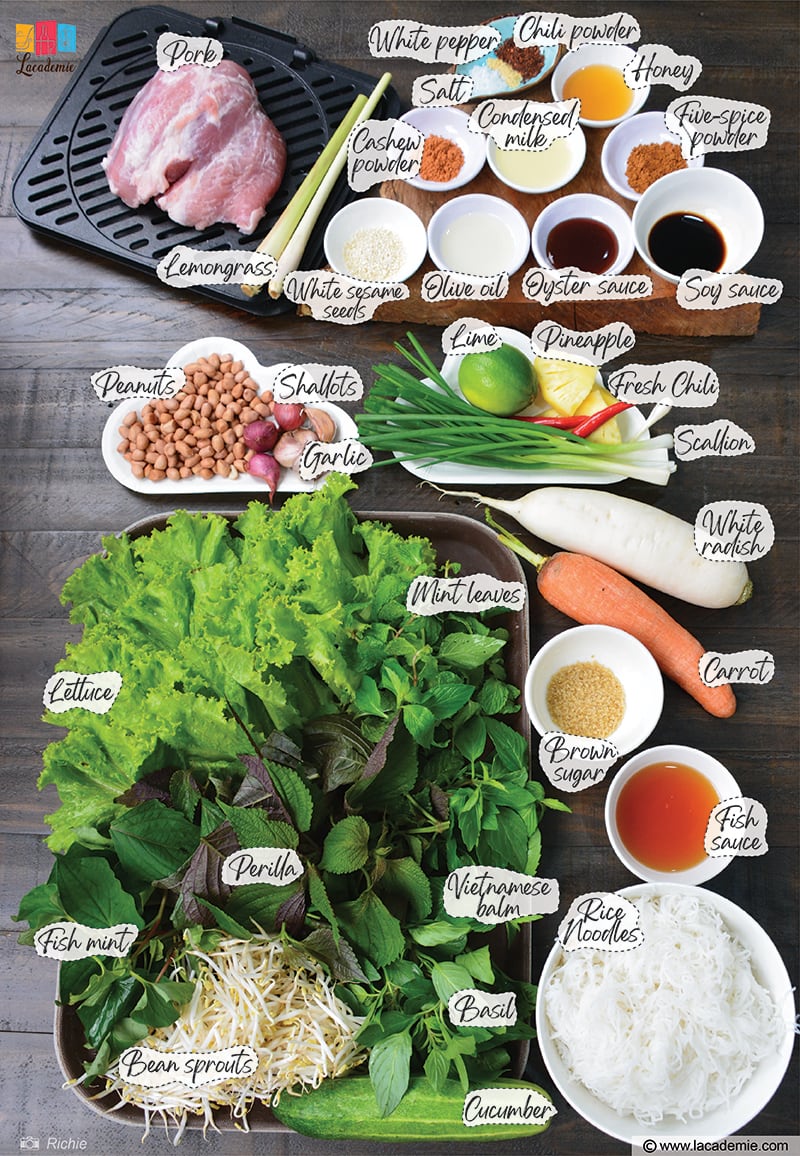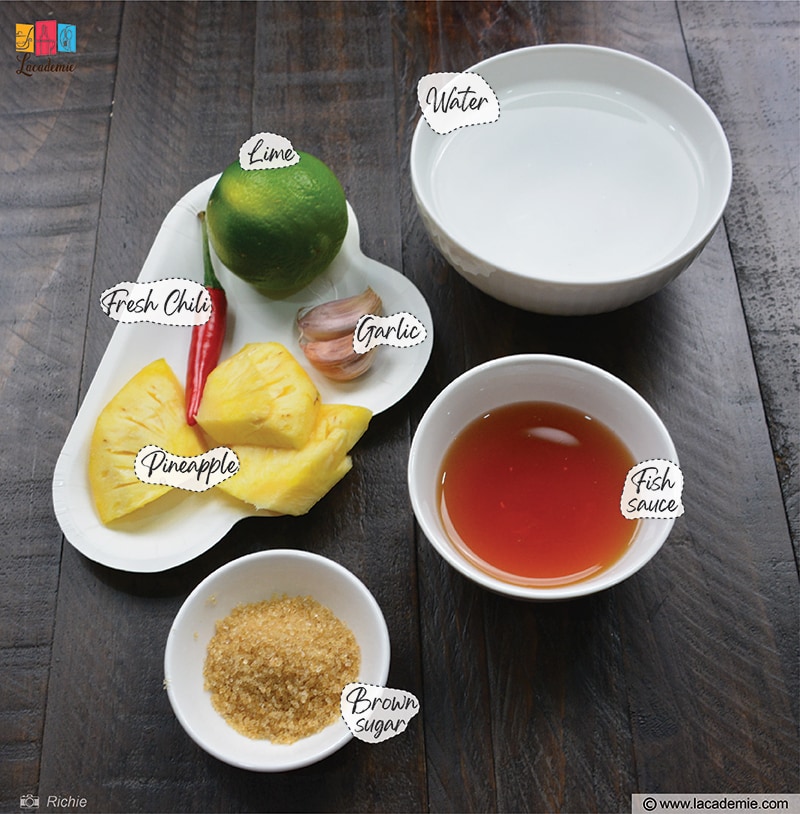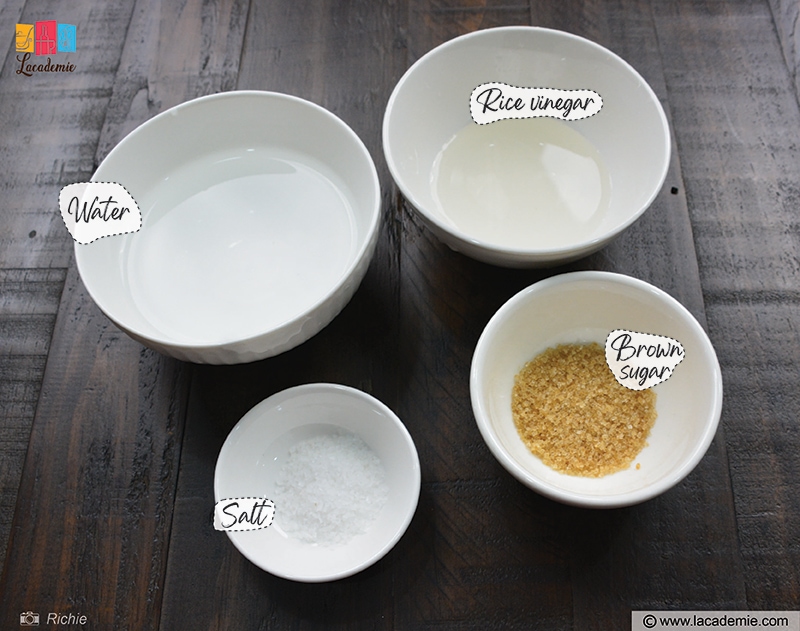 Instructions
This grilled pork noodle salad isn't too demanding to make. You don't need a master chef's skill to do it, but the result can rival any restaurant dish.
Step 1: Prepare The Pickles
Slice ½ carrot and ½ white radish into thin slices. Soak them in a mixture of rice vinegar, warm water, brown sugar, and salt. Mix them well with your gloved hand or a large spoon, though the latter method is less effective.
Let the pickles rest for at least 15 minutes until the julienned veggies turn crisp and sour enough.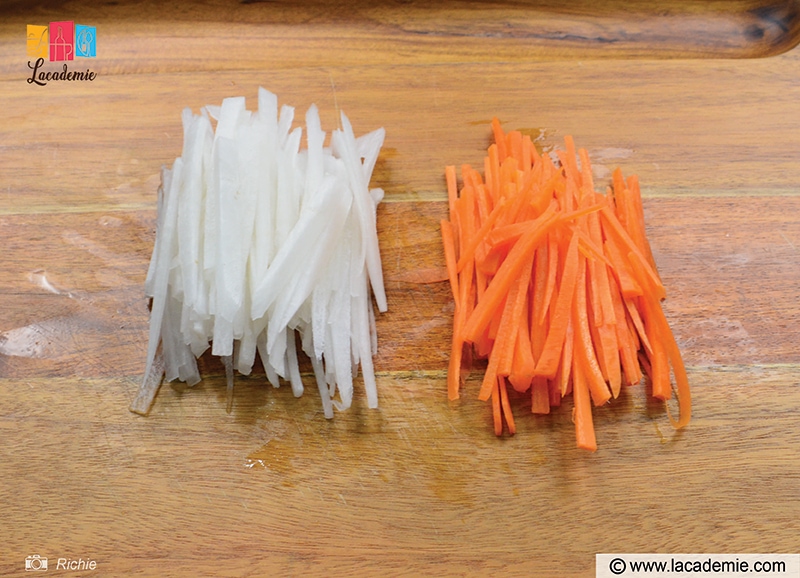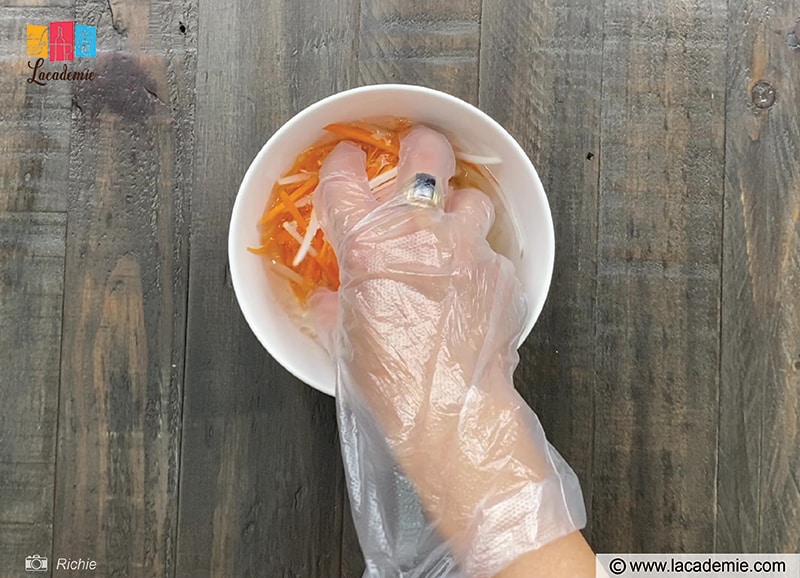 Step 2: Marinate The Pork
Mince shallots, garlic, fresh chili, and lemongrass. You may need to soften the last one with a meat mallet first.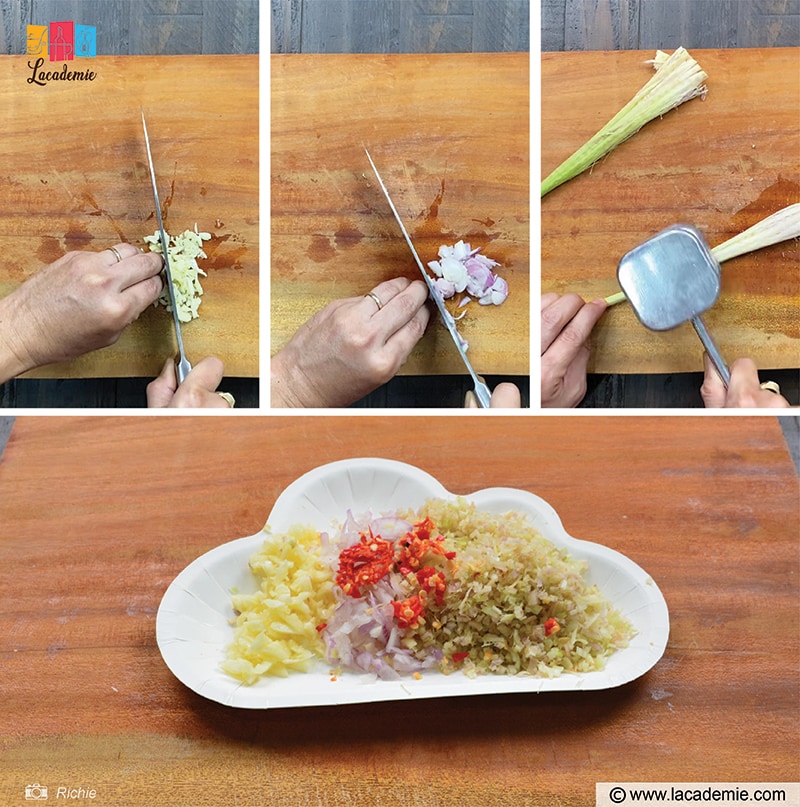 Cut the pork into bite-sized pieces. Marinate them in a mixture of minced garlic, minced fresh chili, minced shallots, minced lemongrass, white pepper, chili powder, salt, white sesame seeds, five-spice powder, cashew powder, oyster sauce, condensed milk, olive oil, and honey.
Mix them well with your gloved hand. Marinate the pork for at least 1 hour.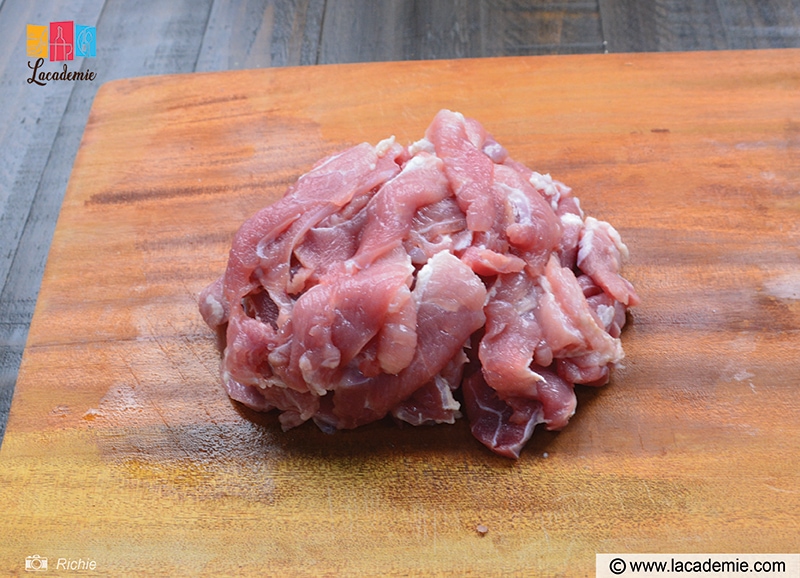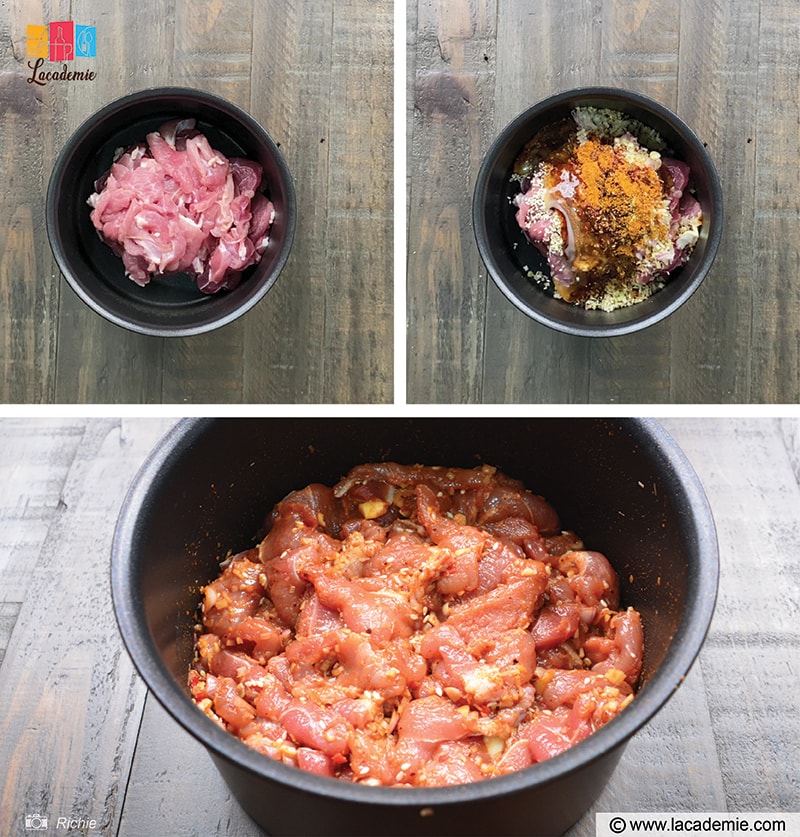 Step 3: Grill The Pork
Skewer the marinated pork pieces on the skewers. Don't overcrowd them: each skewer should be ¾ full.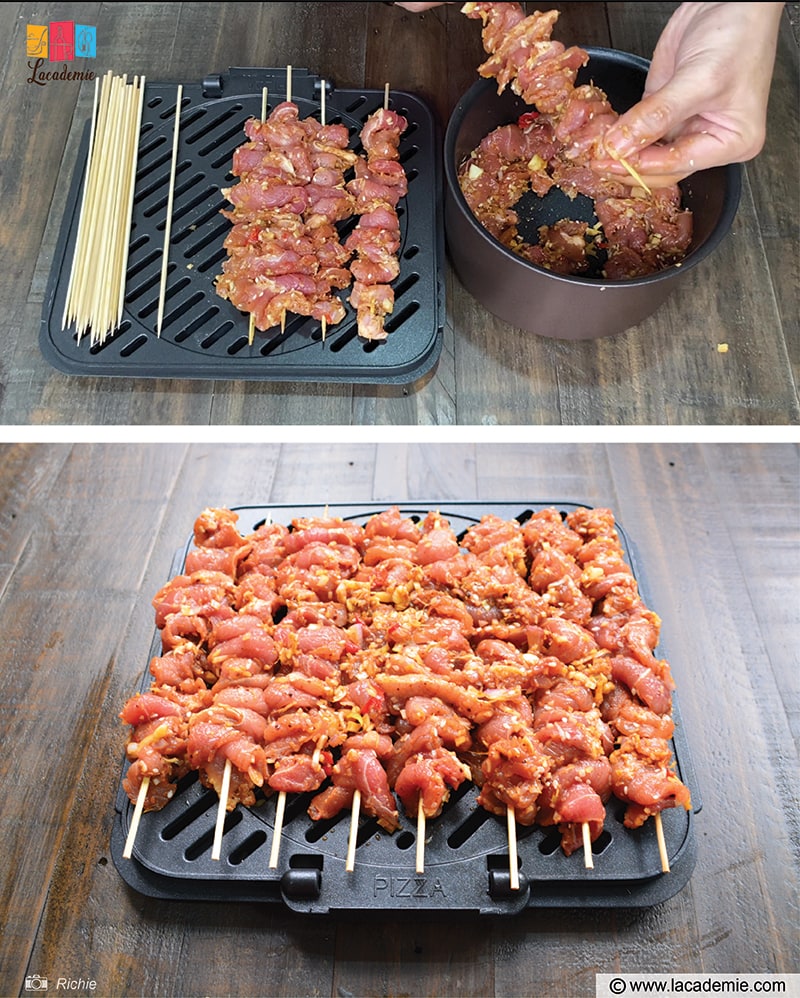 Preheat the oven to 200°F for a few minutes. Brush the grill tray with oil so that the pork won't cling to it, then arrange the skewers on the tray.
Put the tray into the oven and grill at 200°F for 15 – 25 minutes.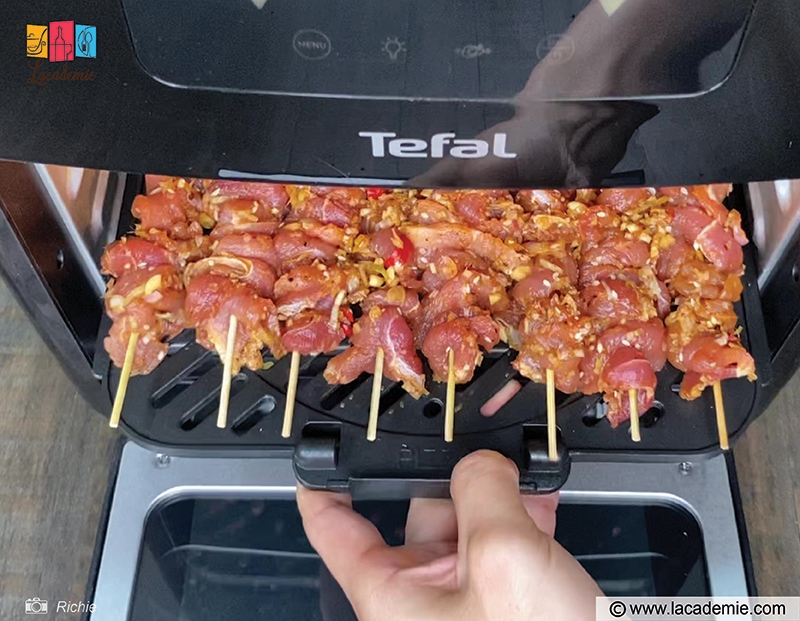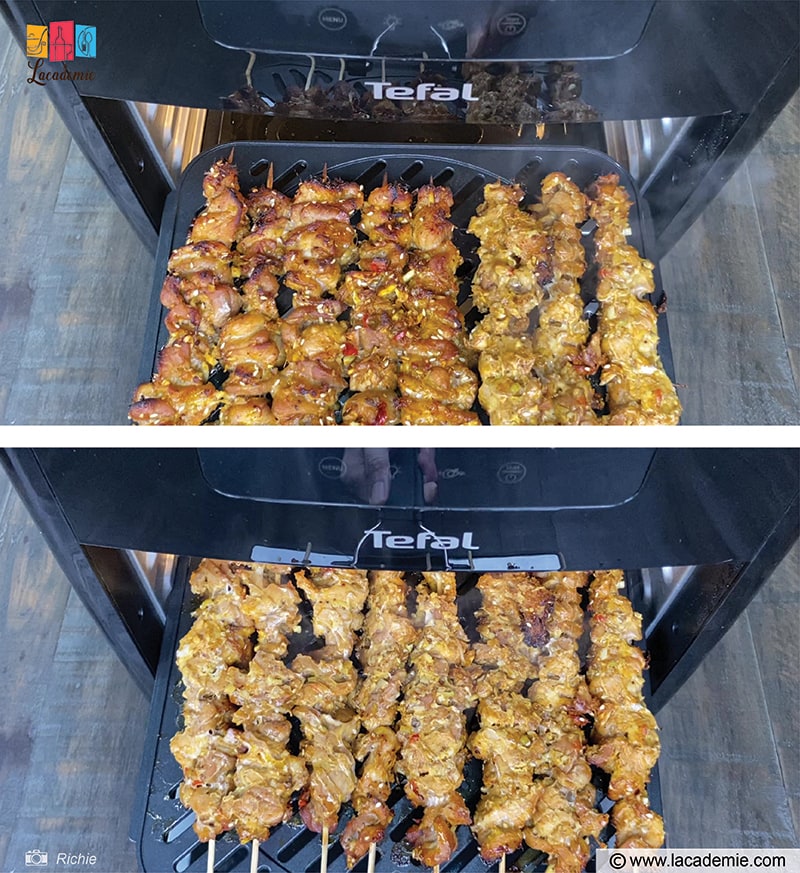 To ensure that the meat is fully cooked, remove the tray and flip the skewers, then grill for 10 more minutes.
When the pork skewers are well done, drizzle some hot oil on them to prevent them from drying out.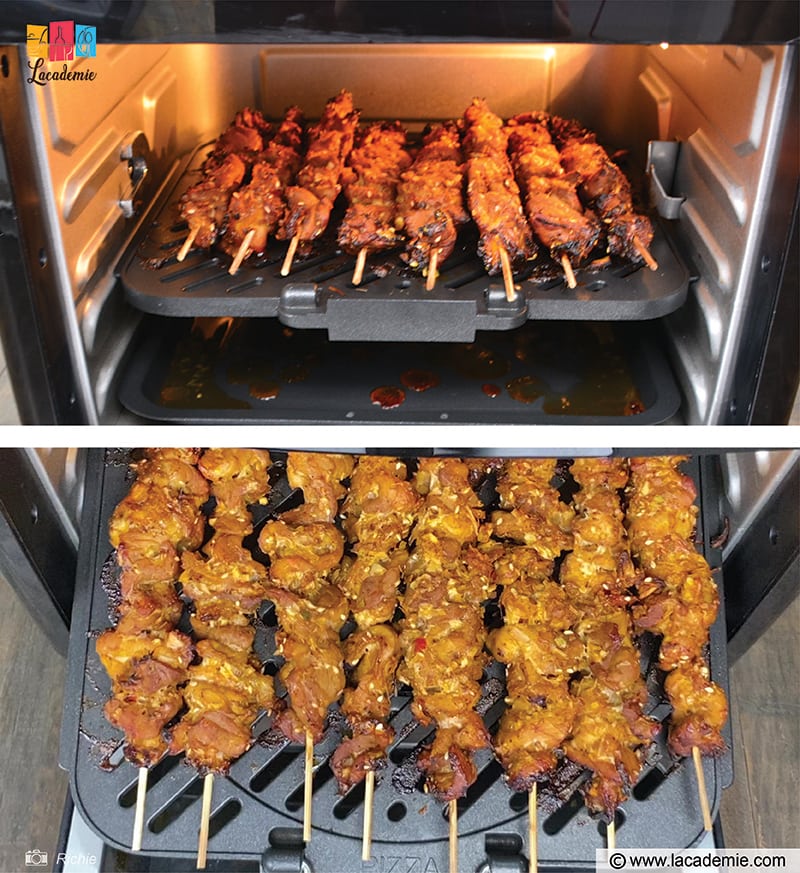 Step 4: Prepare The Dipping Sauce And Garnishes
Don't sit idle waiting for the meat to cook. You can whip up the sauce as well as make the garnishes for the dish.
Cut a cucumber in half, then chop both halves into thin slices and set aside.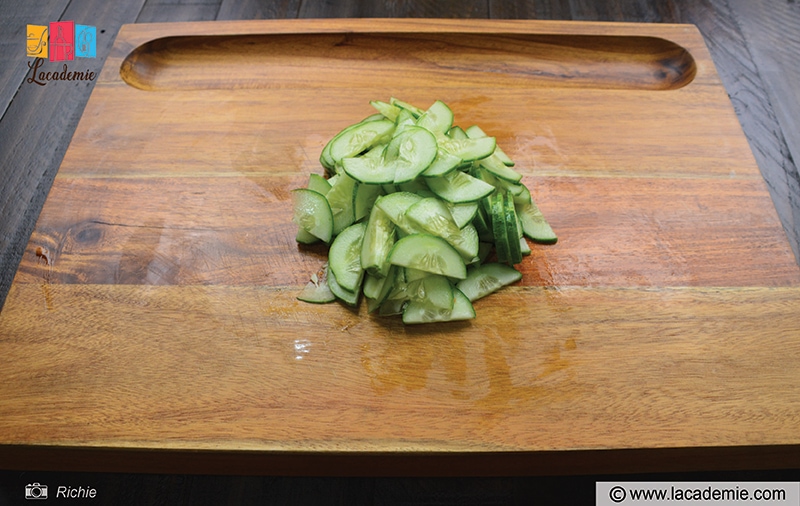 In a saucepan, roast peanuts for 5 minutes or until golden brown. Remove them from the skillet and let them cool.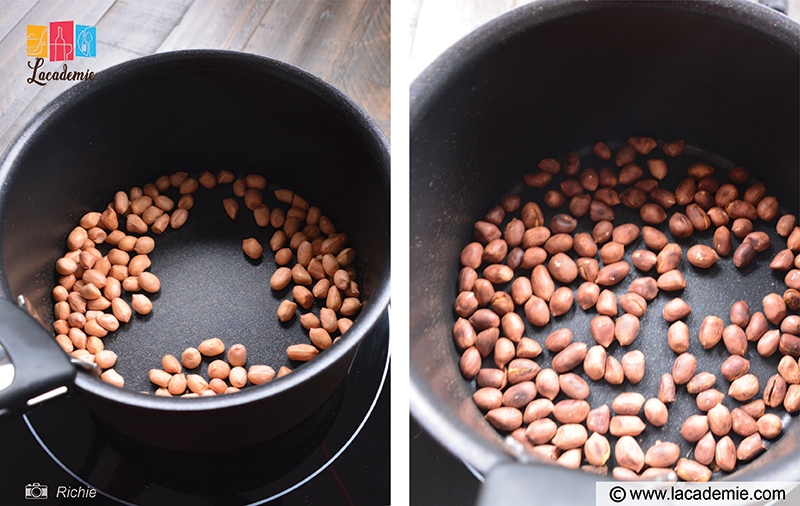 Mince garlic and fresh chili then set them aside. Don't crush them with a mortar and pestle because doing so will release the full pungency of those ingredients and render your dipping sauce too intense in taste.
Heat water in a saucepan until warm enough, then add fish sauce, pineapple slices, and brown sugar. Stir well, then turn off the heat.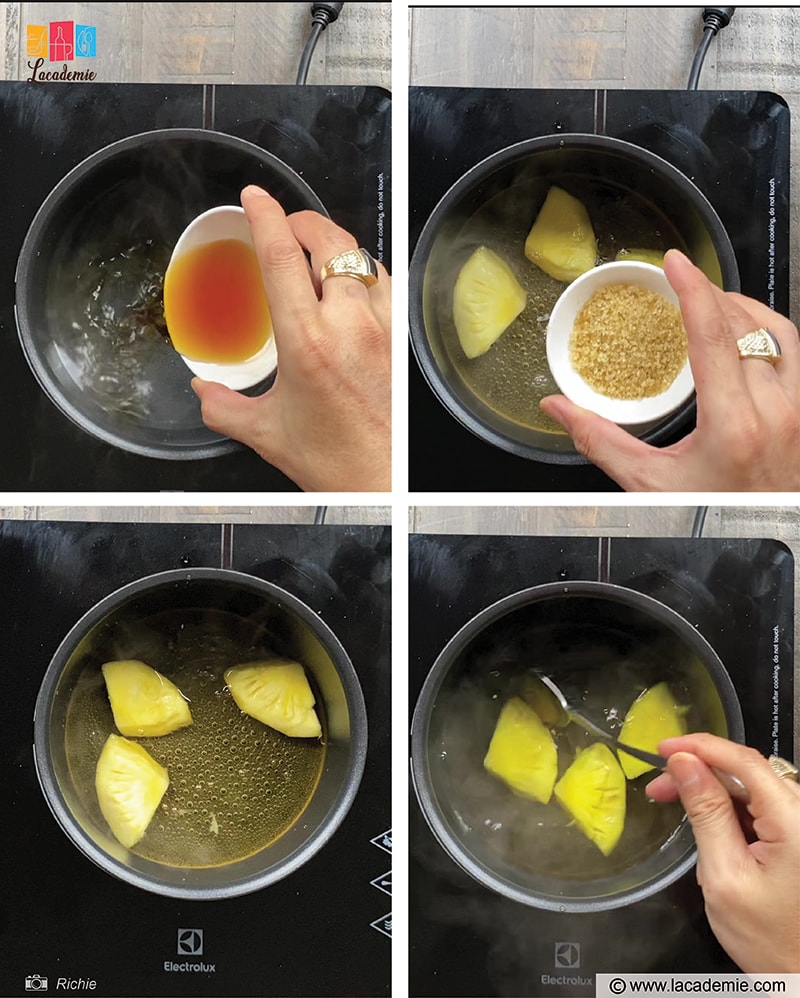 Chop scallion finely. Heat the saucepan with olive oil over medium-high heat, then add chopped scallion and stir well for 30 – 40 seconds. Set aside.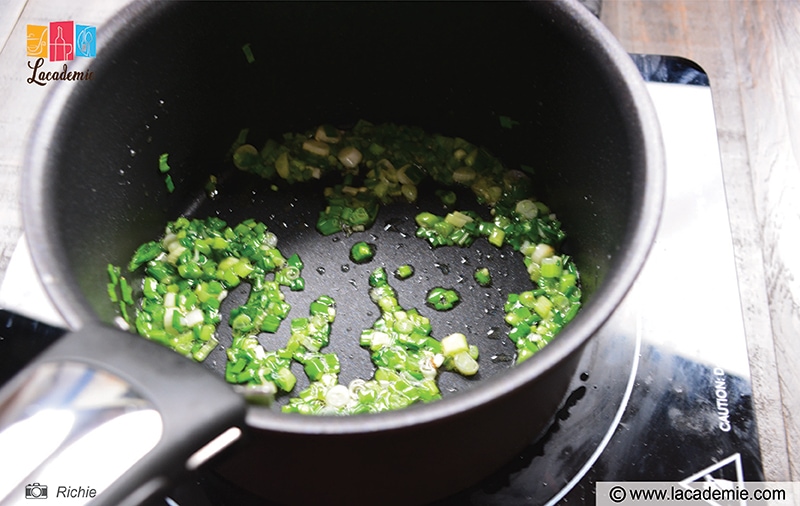 Step 5: Assemble The Noodle Salad And Serve
Arrange the pork skewers and rice noodles on separate plates, surrounded by herbs, bean sprouts, and cucumber slices. Top the noodles with scallion oil and roasted peanuts.
Don't forget to serve them with carrot/ white radish pickles and dipping sauce. Complete the sauce with a few drops of lime juice, minced garlic, and minced chili.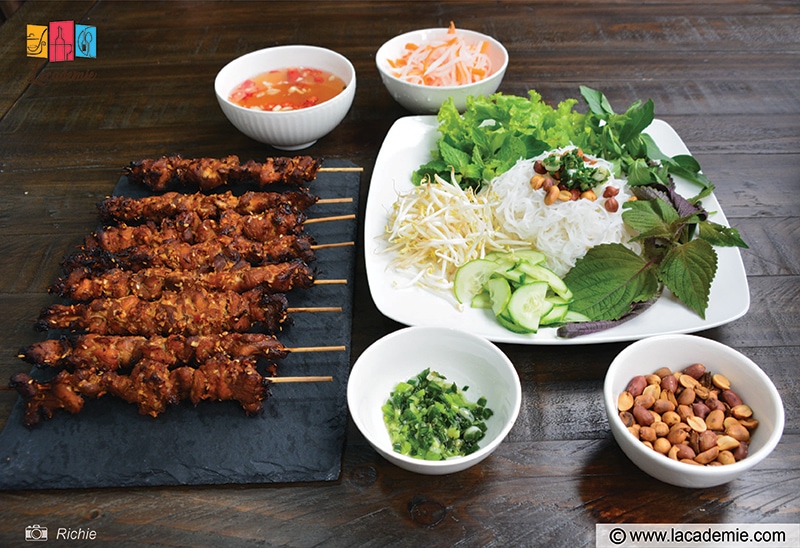 How To Store
You can store the components of this recipe separately in the fridge (with air-tight containers, of course). Grilled pork, rice noodles, herbs, and dipping sauce can stay good for 2 – 3 days; the pickles can last for a little longer.
In terms of freezing, the meat and noodles can be kept that way for several months. While pickles can be freezer-friendly, their texture may suffer considerably, so you should think twice about it.
In case you happen to already mix the noodles with the sauce, scallion oil, and grilled pork, my advice is to finish them as soon as possible. Although they can still be kept in the fridge, their taste won't be the same.
Grilled Pork Noodle Salad: A Vietnamese Dish For Any Meal Of The Day
Have a hearty serving of this noodle salad, and you will recognize how fresh vegetables and a flavorful sauce can change your grilled pork. While this dish should be served hot when the meat is still warm, you can make it ahead to store in the fridge for a quick and nutritious breakfast.
Be the first of your friends to master this recipe, but don't keep it to yourself. Let's share it with people around you so that they will consume more vegetables with this mouth-watering grilled dish. If you have any questions, just leave a comment, and I will get back to you soon.
Nutrition Facts
4 servings per container
---
Amount Per ServingCalories466
% Daily Value *
Total Fat 11.1g

17

%
Cholesterol 93mg

31

%
Sodium 2815mg

118

%
Potassium 667mg

20

%
Total Carbohydrate 50g

17

%

Dietary Fiber 2.4g

8

%
Sugars 14.6g

Protein 38.6g

76

%
---
* The % Daily Value tells you how much a nutrient in a serving of food contributes to a daily diet. 2,000 calories a day is used for general nutrition advice.