Not all Vietnamese people know how to cook their own country's shaking beef (Bò Lúc Lắc) like a pro. With this detailed recipe, you will stay one step ahead of them and create a delicious dish that your friends and family members will beg for more.
Unlike many beefy dishes you are familiar with, Vietnamese shaking beef relies on a large number of vegetables and flavorful condiments to bring out its unrivaled deliciousness. For those seeking a balanced combo of proteins, fiber, and vitamins, this dish will be your dream come true.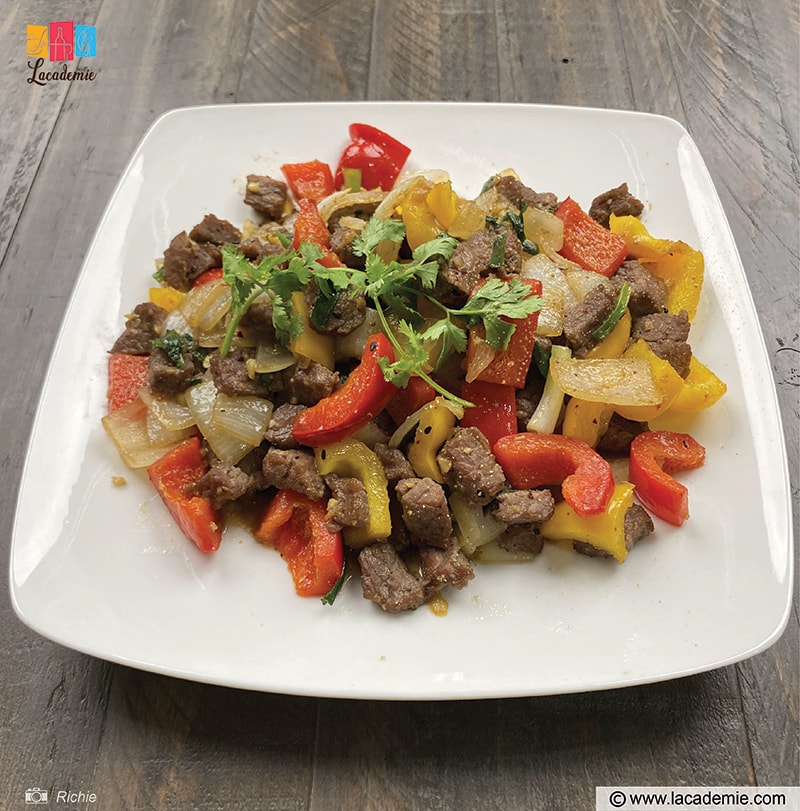 Vietnamese Shaking Beef: A League Of Its Own
Compared to other types of meat, beef has a relatively short history in Vietnam. Before French colonialism in Vietnam, beef wasn't really popular as natives used cows mainly as beasts of burden, not as a source of food.
For many decades after the French colonial rule took place, this kind of meat was expensive and reserved for special occasions. For that reason, many Vietnamese generations regarded shaking beef as a luxury food. But nowadays, it is much more affordable and accessible.
Its native name, "lúc lắc", is another word for "xúc xắc" (dice) in Vietnamese. The reason is simple: The dish is made from beef cut into small cubes the size of dice you use for board or dice games. Besides the meat, shaking beef also requires a lot of vegetables.
There is a similar dish called beef Lok Lak in Cambodia that could have had the same French inspiration as its neighbor's shaking beef. But today's recipe focuses on the Vietnamese version and the easy way you can recreate it in your kitchen. Stay tuned to find out more!
Tools
This straightforward recipe doesn't call for any fancy equipment at all. You only need some basic stuff that every kitchen has.
Chopping boards and knives: To cut the beef and vegetables (separately). Make sure that your knife is sharp enough to dice the beef easily. Otherwise, the beef cubes won't have a perfect shape.
Stir-fry pan: Make sure that your pan allows enough room to cook the ingredients properly. You replace it with a deep and large skillet or, even better, a wok.
A saucepan with a lid: To marinate the beef. Any similar container will do as long as it is large enough for the beef.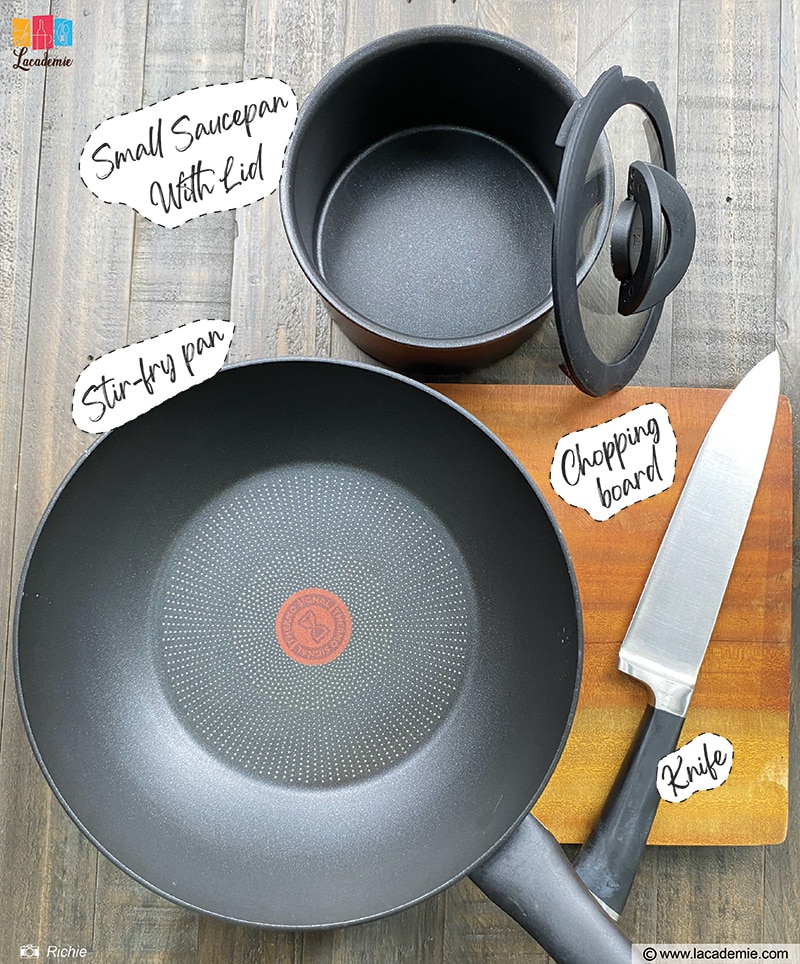 Ingredients
The deliciousness of this dish rests on the triad of beef, vegetables, and seasoning. Let's choose the best ingredients for all three to make your dish awesome!
Beef: I recommend loin beef cuts for an excellent texture between tenderness and firmness. My favorite choices are sirloin, top loin, tenderloin, and ribeye.
Bell peppers: some other shaking beef recipes use different vegetables, but I love bell peppers because they cook easily and have a firm texture highly compatible with beef. You can choose any color: red, yellow, green, etc. But a mix of various hues will make your dish more visually appealing.
Onion: provides the dish with a powerful aroma.
Soy sauce and oyster sauce: enrich the savoriness of the dish.
Olive oil: this oil is an important part of the marinade. You also need to use it to sear the beef and saute the vegetables.
Red wine: increases the tastiness of the beef.
Brown sugar: provides a balance in taste by adding some sweetness. If possible, add some honey for the same purpose. You can use white sugar, but it won't deepen the color of the dish as much as brown sugar.
Black sesame, garlic, salt, and chili powder: are important ingredients for the beef marinade.
Scallion, garlic, and fresh chili pepper: additional garnishes that add a nice finishing touch to the dish.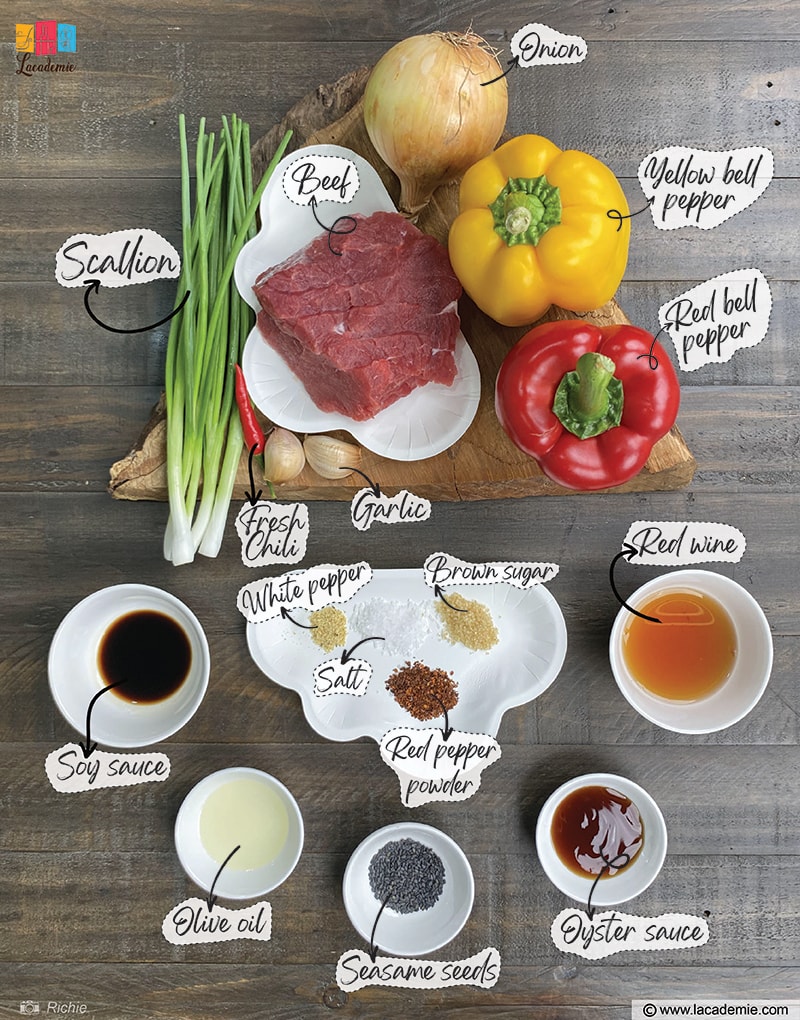 The Best Way To Cook Shaking Beef
Put on your apron and follow these easy steps for a bowl of shaking beef to make everyone's mouth water!
Step 1: Prepare The Vegetables
Wash scallion, onion, and bell peppers. Pat dry with a towel.
Next, remove the seeds inside the bell peppers (those seeds are edible but rather bitter in taste; you can leave them alone if you can tolerate it). Cut them lengthwise into slightly thick pieces.
Dice the onion into bite-sized pieces after removing its outer skin.
Remove the stem and any wilted part of the scallion, then cut into 1.5-centimeter lengths.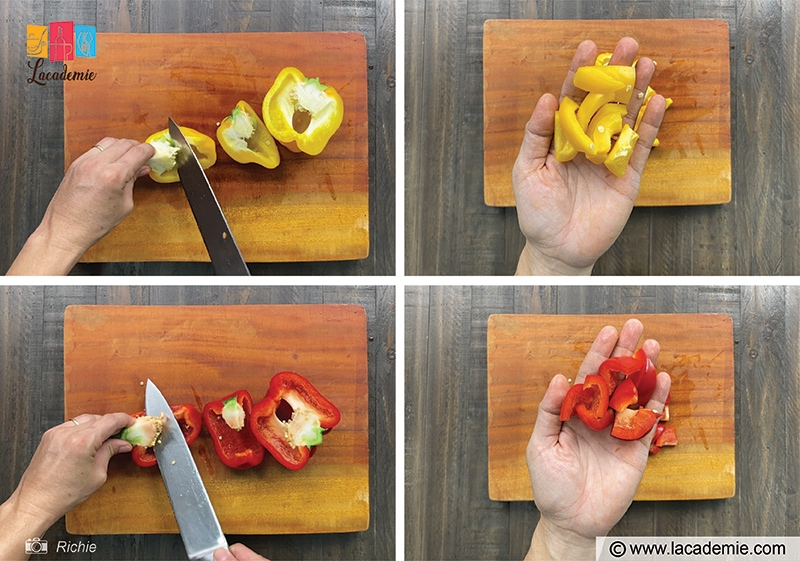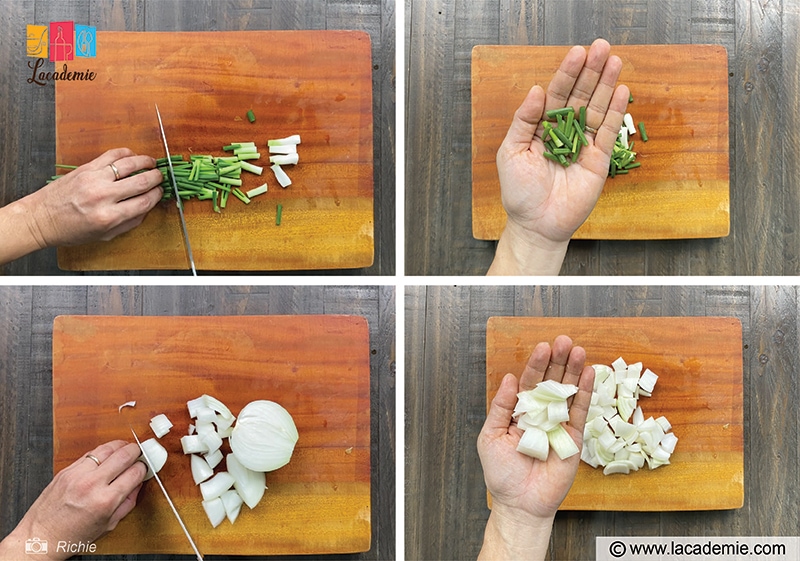 Step 2: Prepare The Beef
You can deodorize the beef with a mixture of warm water and vinegar. Cleanse with clean water and pat dry with a towel. If you don't have any problem with the smell, skip this step.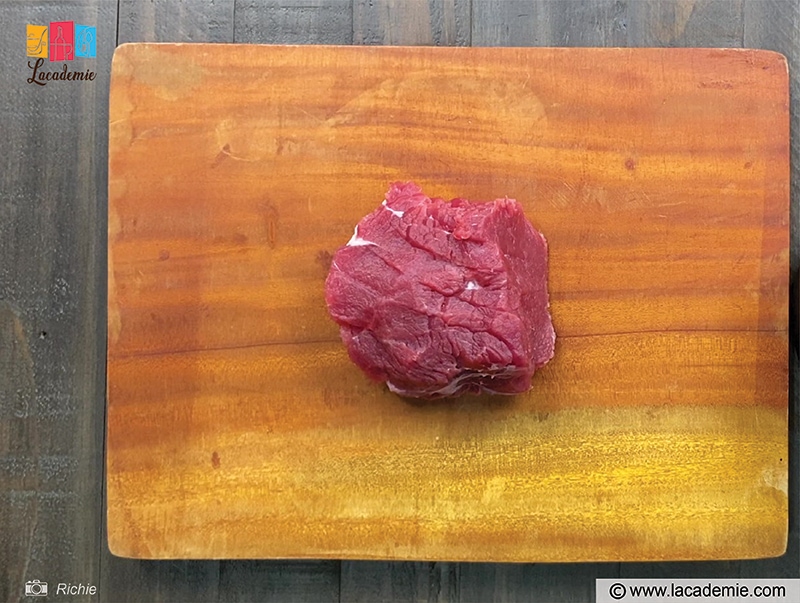 Cut the beef into bite-sized cubes with a sharp knife. Put the beef cubes in a mixture of salt, brown sugar, honey (if any), black sesame seeds, olive oil, chili powder, oyster sauce, soy sauce, and red wine. Toss well and let the beef marinate for at least 1 hour.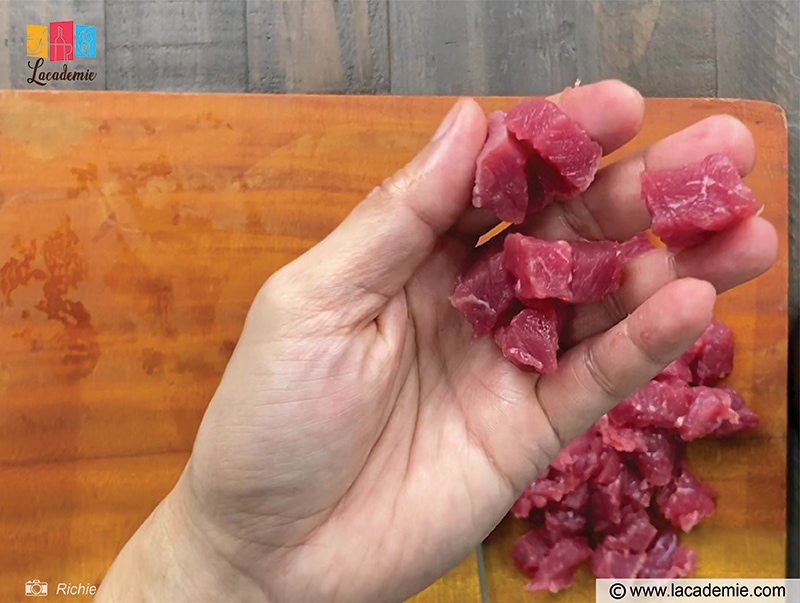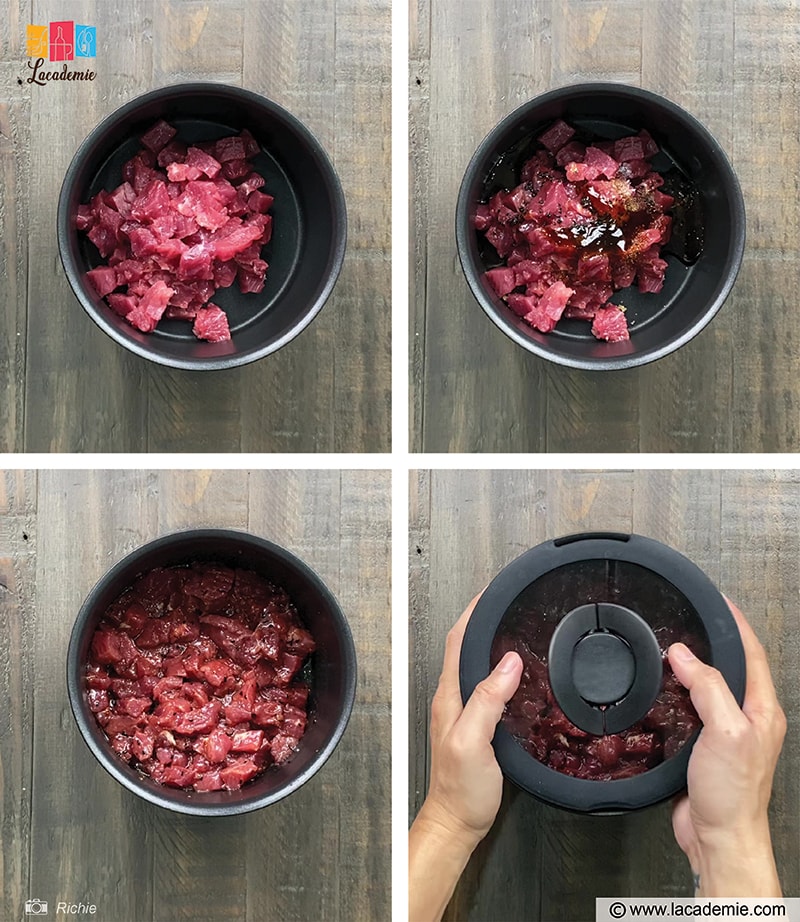 Step 3: Make The Shaking Beef
Heat the pan with some olive oil, then add the marinated beef and sear for 1 – 2 minutes until medium rare. Don't spend any more time than that, or the beef will become tough. Constantly stir the beef cubes during the process. Set aside.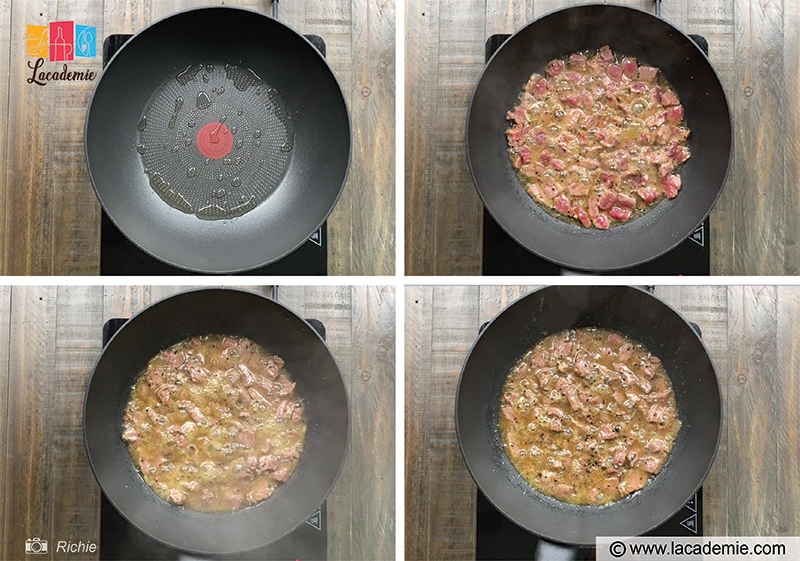 Clean the pan or use a different one for the next step. Add olive oil and garlic, then saute until fragrant. Add bell pepper pieces and onion cubes along with the oyster sauce, soy sauce, and seasoning. Stir fry for 3 minutes.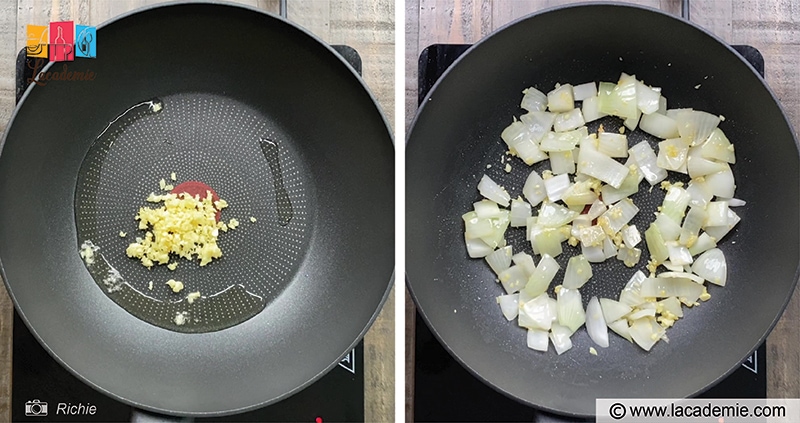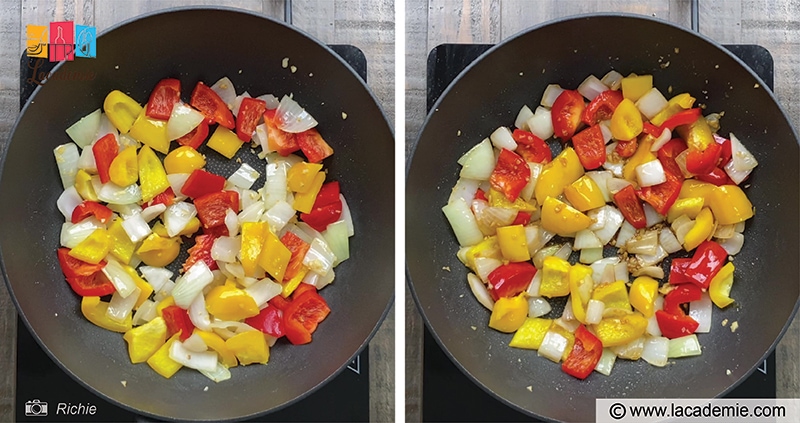 Finally, toss in beef cubes, scallion, and unsalted butter. Mix everything vigorously. Turn off the heat when the butter melts and thickens the sauce.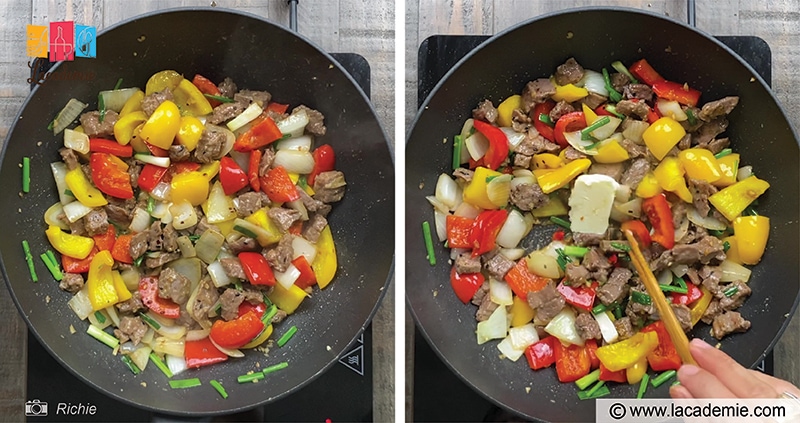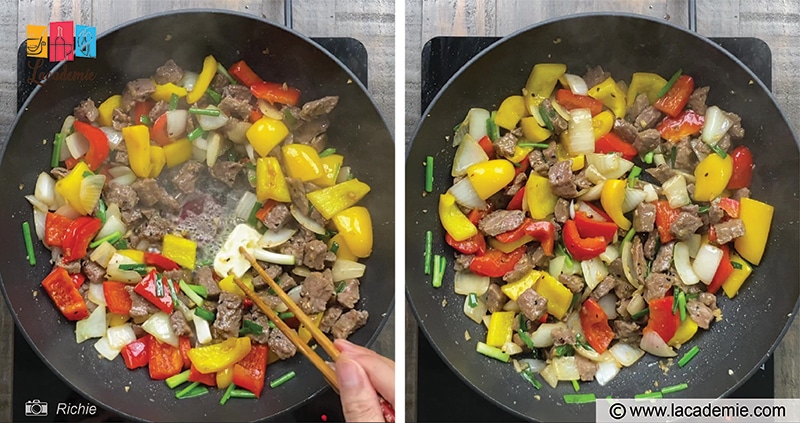 Step 4: Decorate The Dish And Serve
Top with black pepper and cilantro. This dish is best served hot with salads and, if possible, white rice.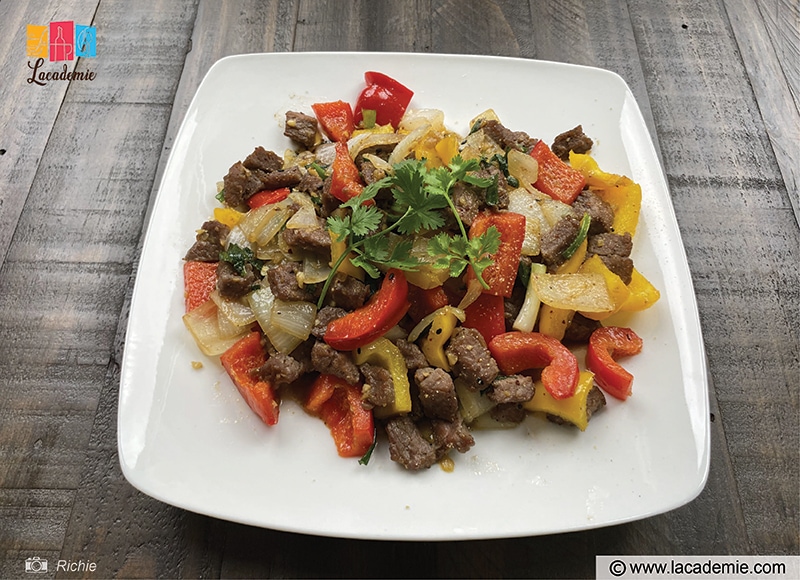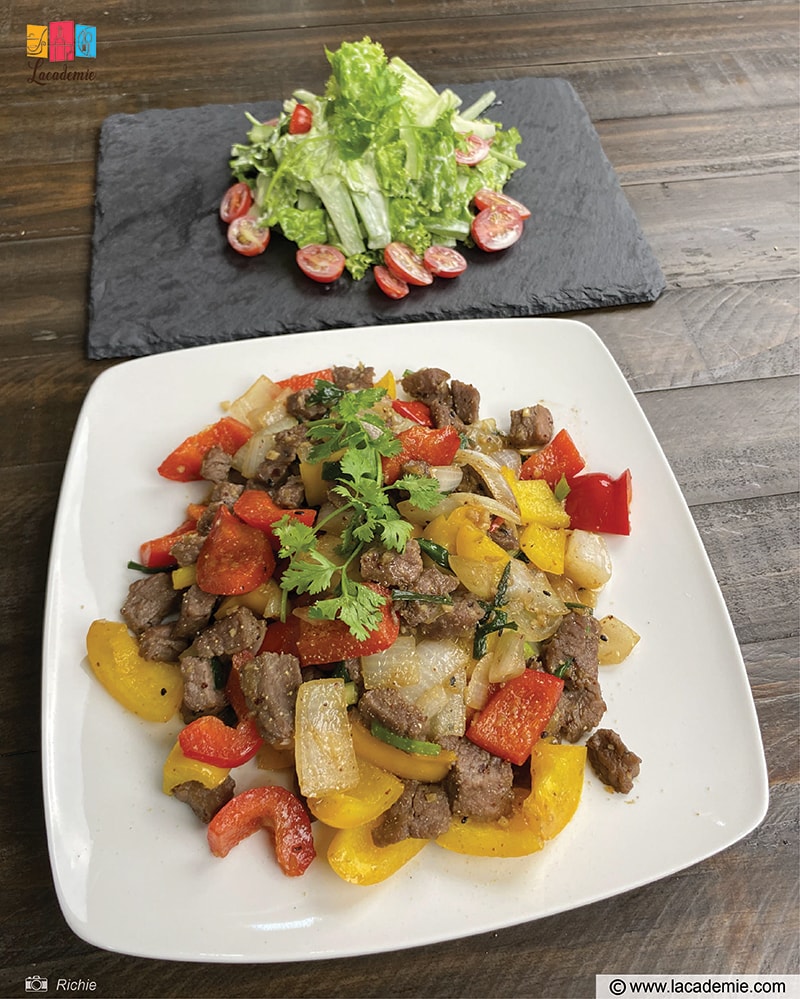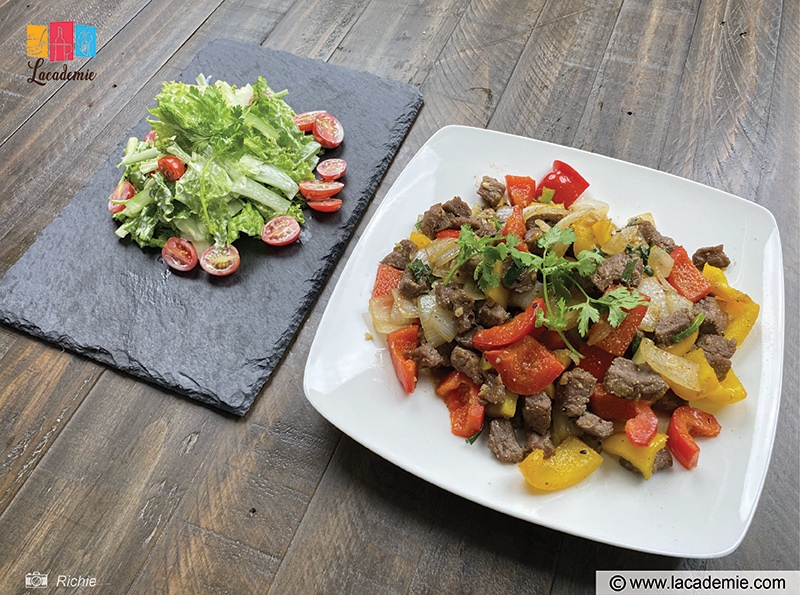 Store Vietnamese Shaking Beef The Right Way
When your shaking beef cools down enough, you can put it in an airtight container before transferring it to the fridge. This way, your beef can last for 2- 3 days. If you store the container in the freezer instead, the storage time can increase up to 3 months.
Shake The World With Shaking Beef
It's time to astonish your friends and loved ones with this shaking beef recipe! You will enjoy how they adore the colorful appearance of the dish as well as the way their noses inhale sharply the irresistible aroma wafting from a warm bowl of savory beef and refreshing vegetables.
Cooking this dish requires high heat, so watch out! Do you have any other tips to add, or did I miss something important? Please let me know in the comment section. Also, don't forget to like and share this post with your buddies! Thank you, and see you soon!
Nutrition Facts
2 servings per container
---
Amount Per ServingCalories606
% Daily Value *
Total Fat 28.6g

44

%
Cholesterol 171mg

57

%
Sodium 1578mg

66

%
Potassium 1259mg

36

%
Total Carbohydrate 16.4g

6

%

Dietary Fiber 3g

12

%
Sugars 8.8g

Protein 67.8g

134

%
---
* The % Daily Value tells you how much a nutrient in a serving of food contributes to a daily diet. 2,000 calories a day is used for general nutrition advice.