Fans of Asian cuisine are certainly no strangers to Vietnamese broken rice with pork ribs (Cơm tấm sườn que). This delicacy takes broken rice, a cheap, usually deemed inferior, kind of rice grain, to a whole new level by combining it with flavorful roasted pork.
You can find cơm tấm on the menu of almost every Vietnamese restaurant, and it's always one of the best-selling dishes. However, you don't necessarily need to go to a restaurant to enjoy this dish. Today, let's learn how to make this classic Vietnamese recipe right in your kitchen!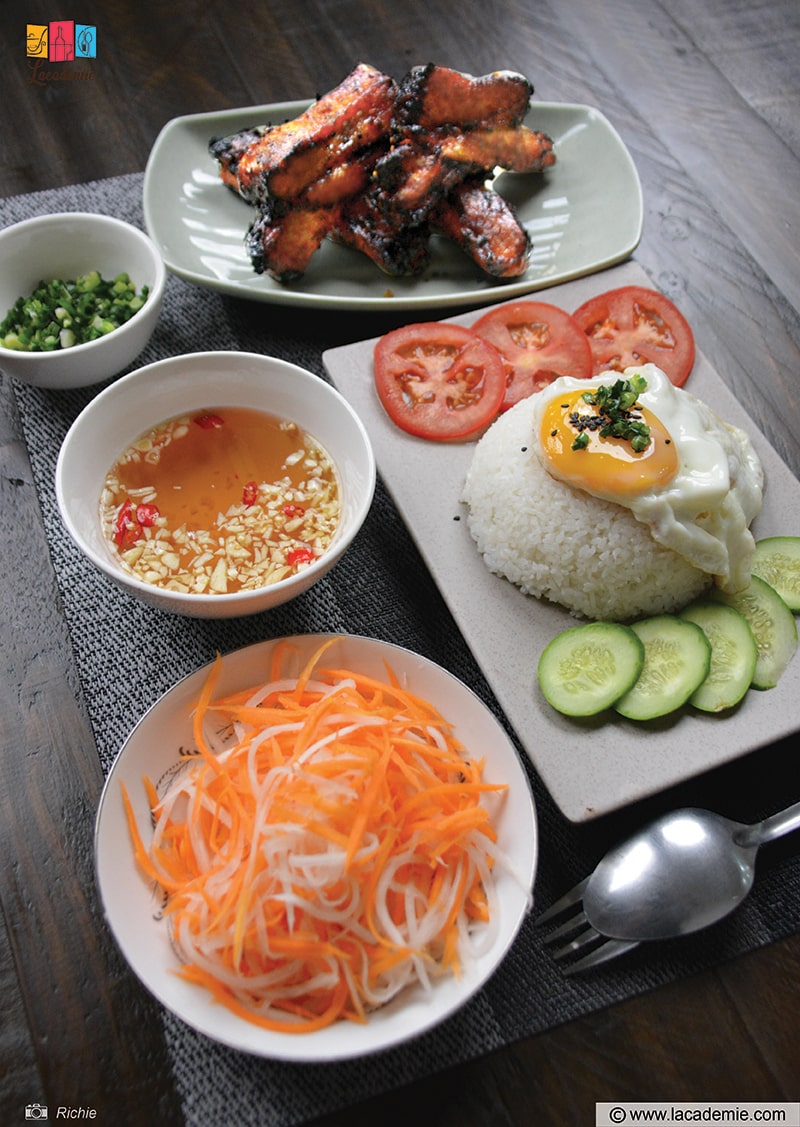 Basic Information About Com Tam
As the name "broken rice" suggests, the rice used in Com tam is fractured rice grains during the milling process. In the past, poor rice farmers in the Mekong Delta used this kind of inferior rice to substitute for high-quality rice during economic hardship.
However, since the first half of the 20th century, cơm tấm has become a popular dish for people from all walks of life, especially those that live in the Southern part of Vietnam. Food vendors have also adapted this dish to make it more appealing to foreign tourists.
Grilled or roasted pork, Vietnamese meatloaf, shredded pork skins, sunny-side-up eggs, and pickles are among the most common dishes to pair with cơm tấm. A bowl of sweet and salty fish sauce or Vietnamese hot and sour soup is also a good companion when enjoying this delicacy.
Tools
Making Vietnamese broken rice at home doesn't require overly expensive kitchen tools. Here's a list of what you need.
Multifunction oven: With this kitchen appliance, your pork ribs will be ready to serve in only half an hour.
Electric rice cooker: An electric rice cooker ensures that your rice is cooked to perfection with minimal effort.
Knife: An essential tool for any recipe.
Chopping board: For chopping and mincing the ingredients.
Basting brush: Use this tool to brush the marinade on your ribs.
Peeler: For grating the carrots and white radish.
Tongs: Helps you handle hot food with ease.
Marinade container with lid: Don't underestimate this tool, as it's extremely useful for infusing meat with flavors.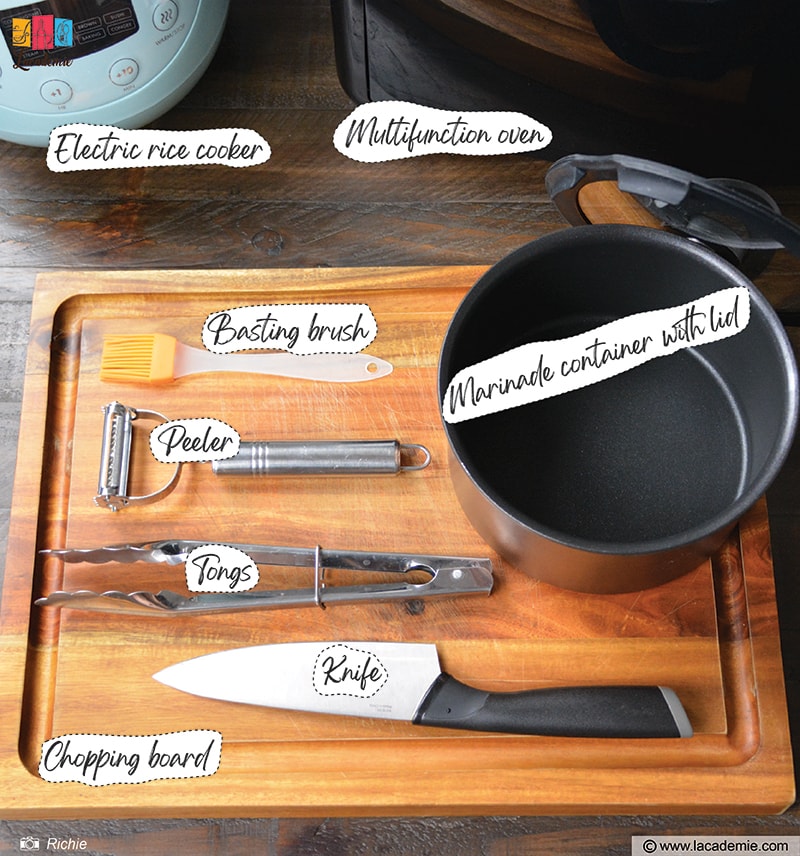 Ingredients
As for the ingredients, pork ribs and broken rice are the two most important ones. The rest are mostly common condiments and spices.
St. Louis styles ribs: This cut of meat absorbs the marinade perfectly and makes for tender and delicious ribs.
Broken rice: Although it's usually cheap and considered inferior to other rice types, broken rice is the heart and soul of this recipe. You should look for Jasmine broken rice in Asian stores.
2 chicken eggs: The Vietnamese love to pair broken rice with sunny-side-up eggs. The runny yolks blend extremely well with other ingredients and elevate the dish's flavor.
Soy sauce and oyster sauce: These sauces have a unique umami taste that lends well to the marinade.
Condensed milk and honey: Add a touch of sweetness to your meat.
Sesame oil, cashew oil, and olive oil: Add a bit of flavor and help the pork absorb the marinade easier.
Black sesame seeds: Give the marinade a slight nuttiness. You can also sprinkle them on your eggs.
Salt: Every recipe needs this ingredient.
Brown sugar: You'll be using brown sugar to make the marinade, dipping sauce, and pickles. It has a mild sweetness that isn't overwhelming.
Red pepper powder, soup powder, and pepper: Add more umami flavors and a little spiciness to the marinade.
Garlic and shallot: Aromatic spices that elevate the overall flavor.
Scallion, cucumber, and tomatoes: Side vegetables to serve with your broken rice. The scallion is for making "mỡ hành" (Vietnamese scallions and oil garnish).
Fish sauce: The base for many Vietnamese dipping sauces.
Fresh chili: Add fresh chili to your dipping sauce to make it spicier. You can adjust the level of spiciness to your liking by adding more or less chili.
Vinegar: For pickling the radish and carrot.
White radish and carrot: The Vietnamese called the combination of pickled white radish and carrot "đồ chua". They are must-have side dishes for broken rice.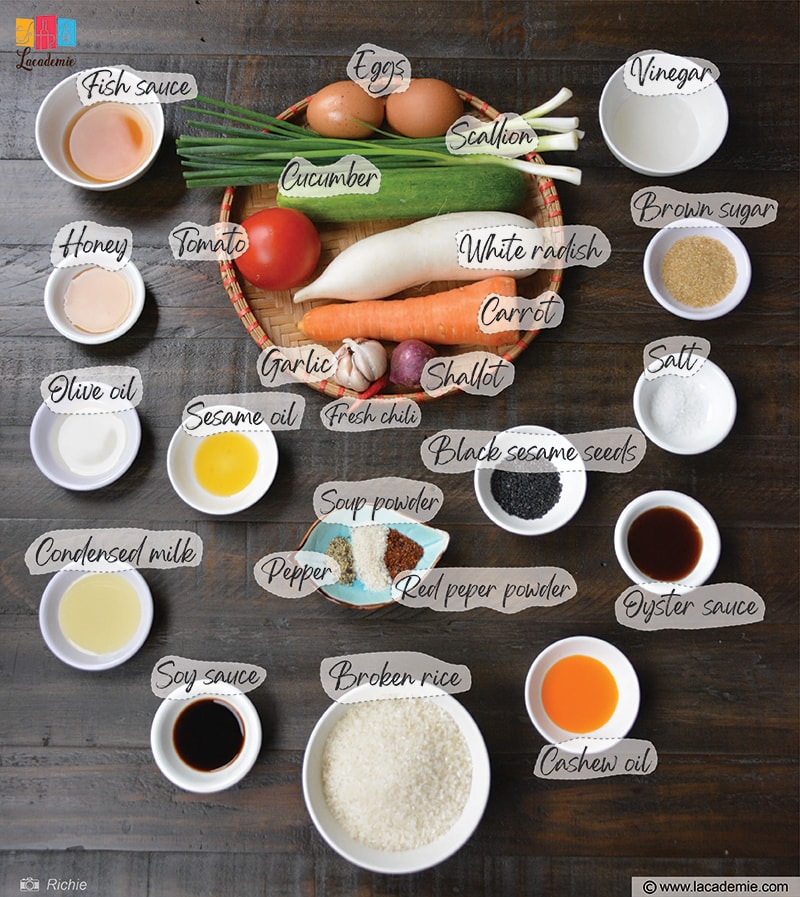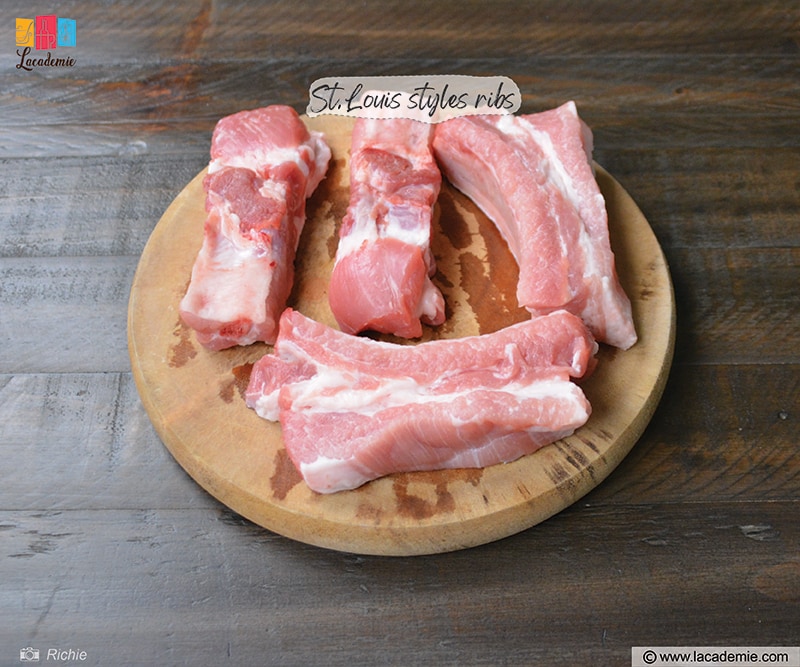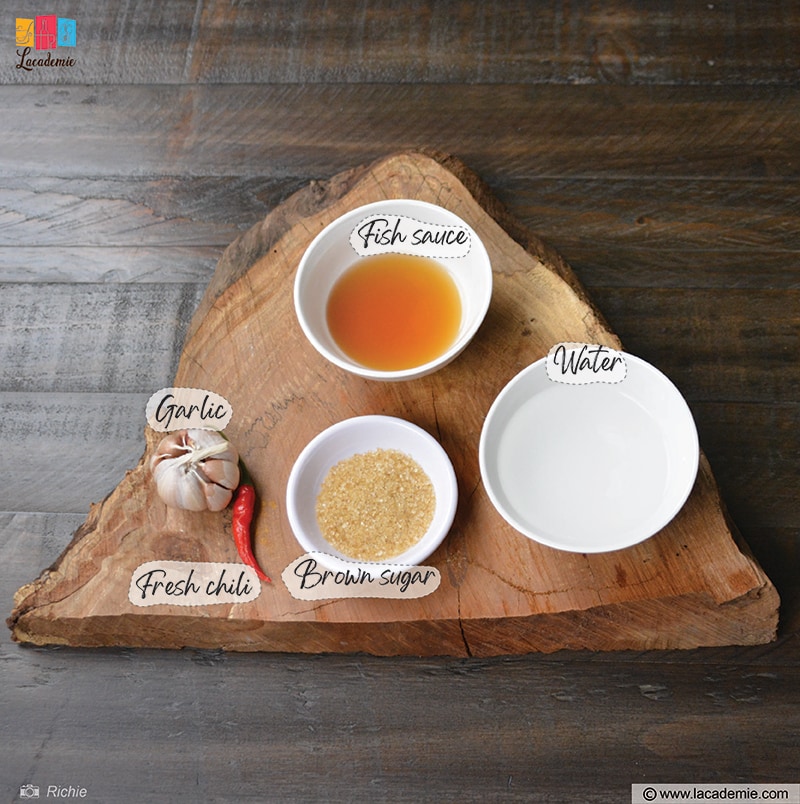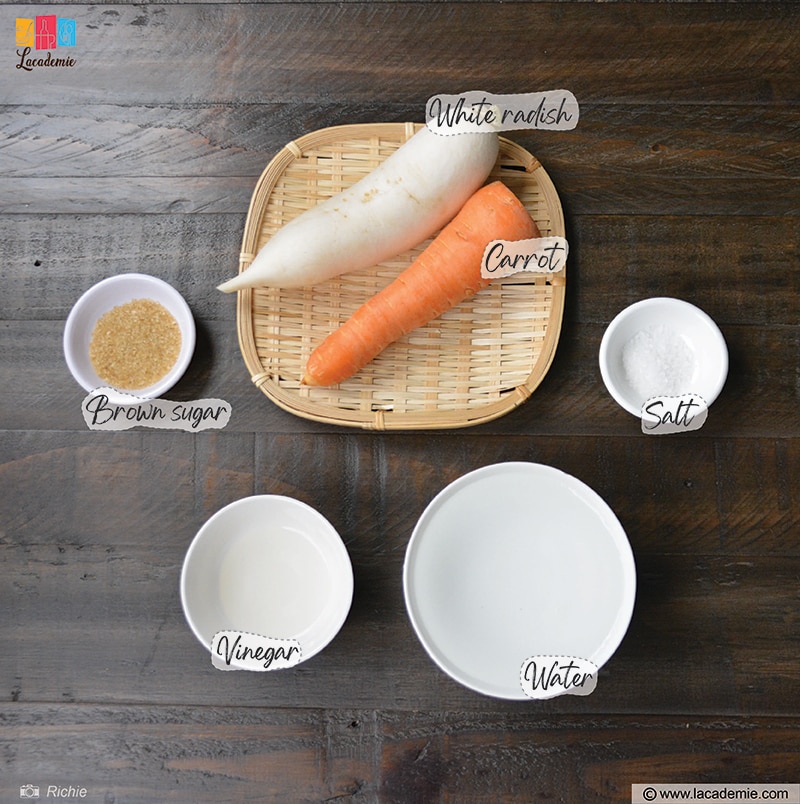 Instructions
This Vietnamese broken rice with pork ribs recipe is extremely easy to make. Follow these steps to make a delicious dinner for your family!
Step 1: Prepare The Ingredients
Clean the ribs under running water, then leave them to dry or pat them dry with paper towels.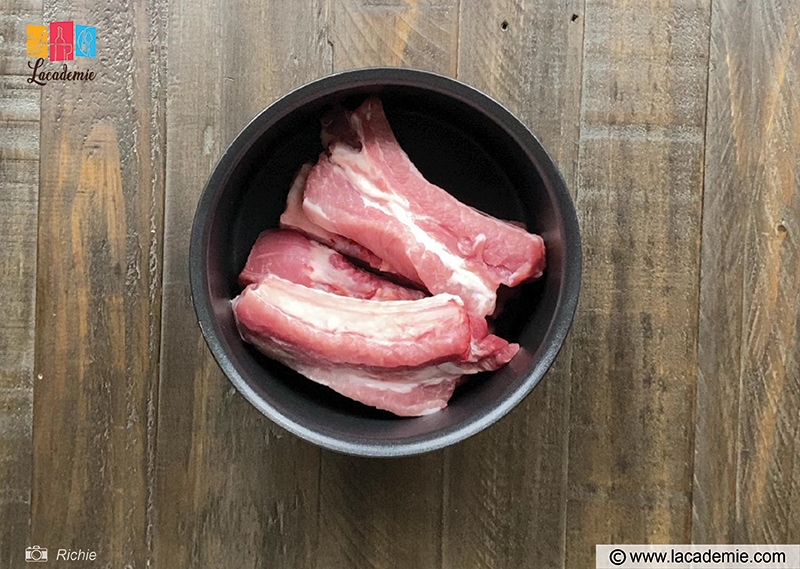 Rinse the rice two times with water. Pour the washed rice into your rice cooker and add water in a 1:1 ratio. Drizzle in a little cooking oil and salt to make the rice more palatable. Cook the rice for 30 to 40 minutes.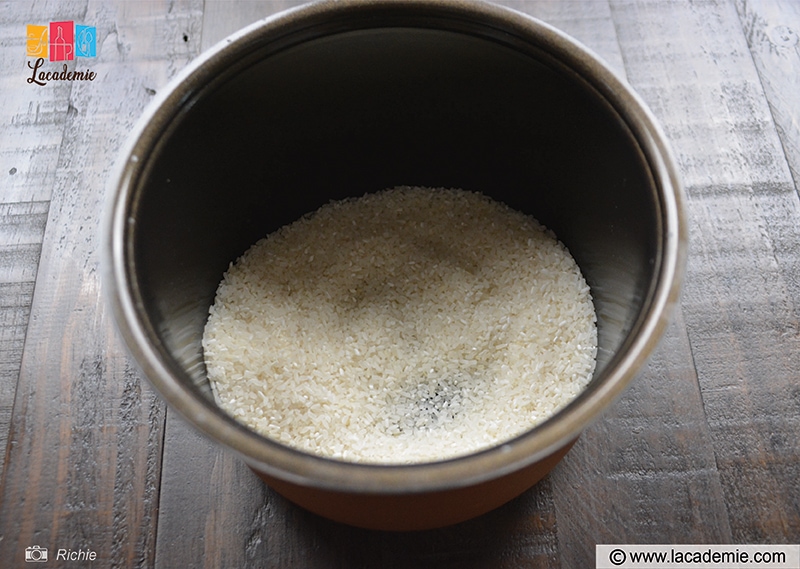 Mince the shallots and garlic, then marinate the meat with the following ingredients: cashew oil, oyster sauce, condensed milk, honey, sesame oil, olive oil, black sesame seeds, salt, brown sugar, red pepper, soup powder, pepper, minced shallot, and minced garlic.
Mix every ingredient well and marinate for at least 1 hour to give the pork ribs enough time to absorb the flavor and soften.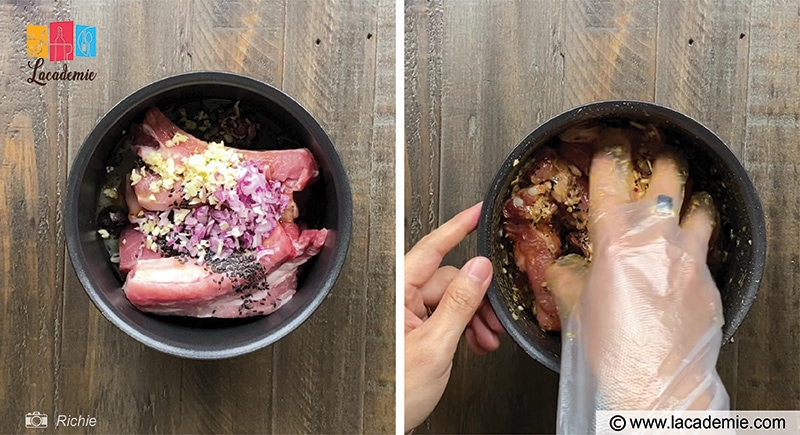 In the meantime, chop the scallion and fresh chili finely.
Use a peeler to peel and grate the carrot and white radish. Soak the grated carrot and white radish in a mixture of vinegar, water, brown sugar, and salt. Use your hand (remember to wear food prep gloves) to mix the ingredients well. Marinate for 15 minutes.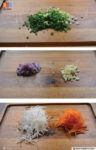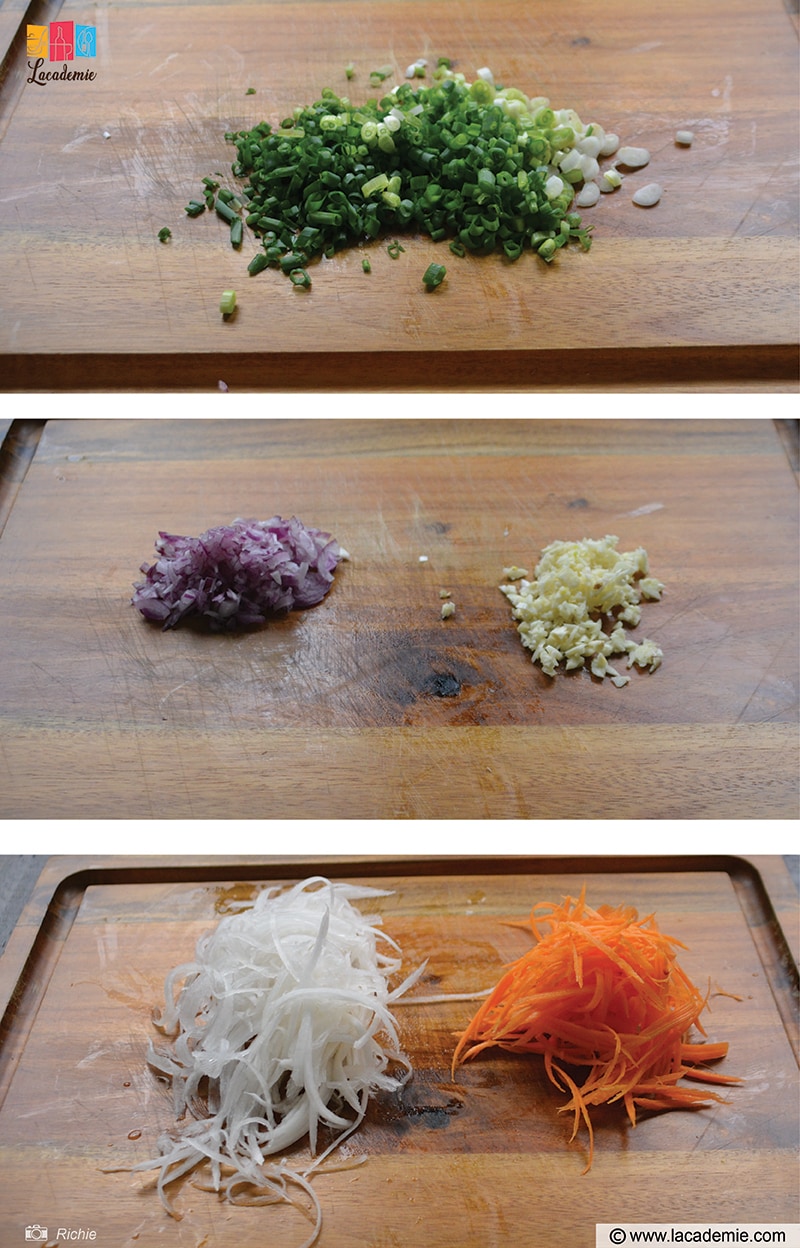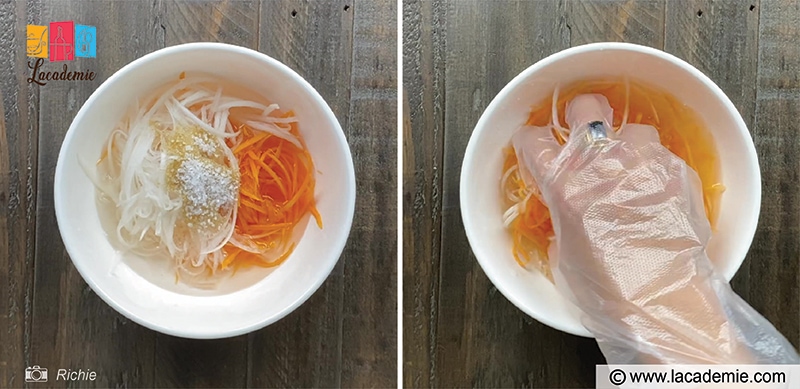 Step 2: Cook The Ingredients
Once the meat has been well-marinated, turn on your oven and preheat for a few minutes to ensure even heating. Brush cooking oil on the grill plate to prevent the ribs from sticking. Arrange the pork ribs on the plate. Roast the meat for 15 minutes at 350 degrees F.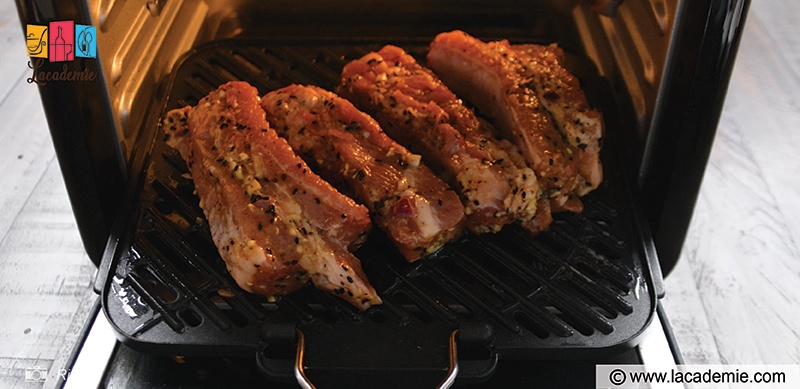 Meanwhile, make your dipping sauce. Dissolve the brown sugar in a bowl of hot water and fish sauce.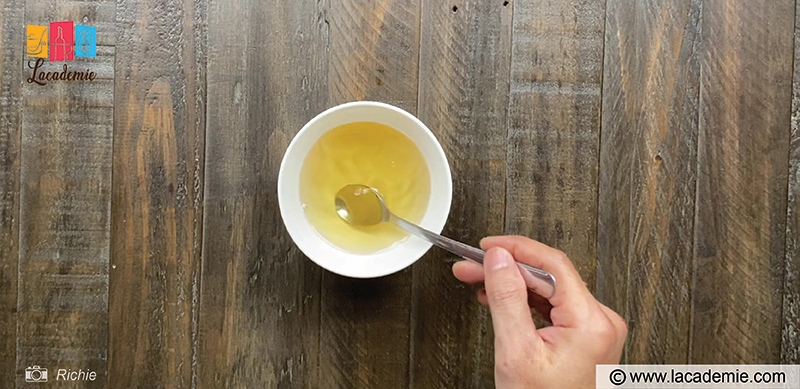 After the 15-minute mark, take the meat out and brush it with the marinade (you can also add a little cooking oil/cashew oil to the marinade). Roast for another 5 minutes, then flip and brush the pork with the rest of the marinade. Continue roasting for 15 minutes at 350 degrees F.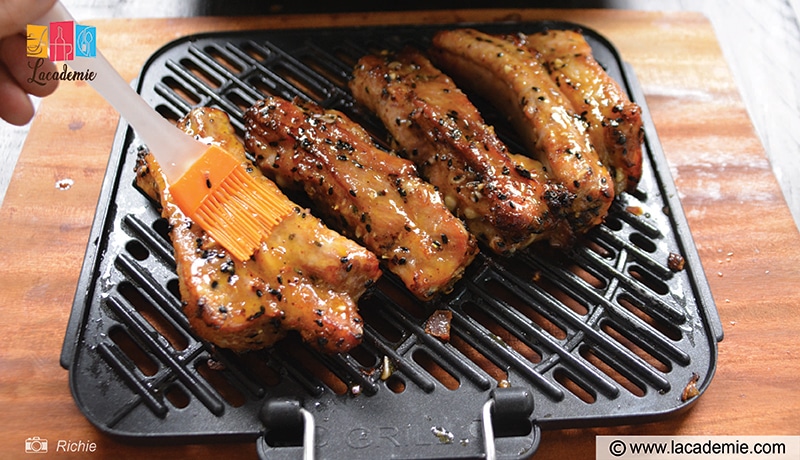 To make the scallion and oil garnish, pour some olive oil into a heated pan and add the chopped scallions. Stir evenly for 1 to 2 minutes, then remove from heat.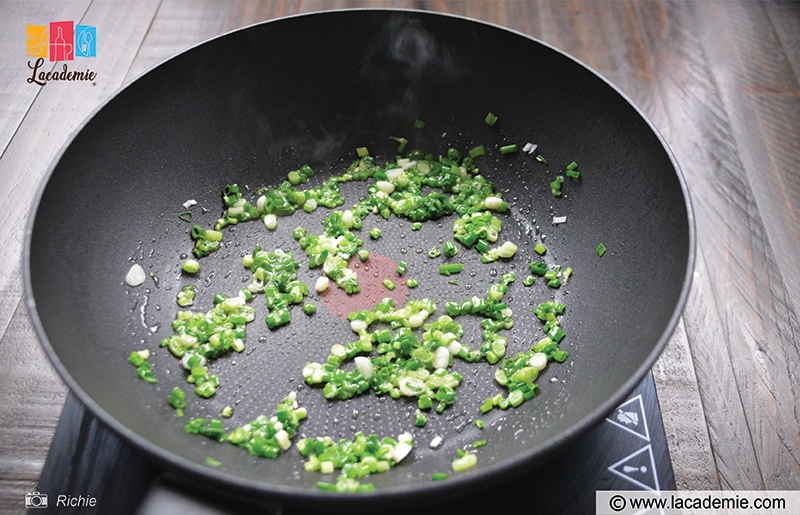 Your rice should be perfectly cooked at this point. Open the rice cooker and stir a little to prevent the rice grains from lumping together.
Break 2 eggs and make sunny-side-up eggs to serve with your broken rice. You can choose to keep the yolks runny or cook them for a little longer to make over-easy eggs.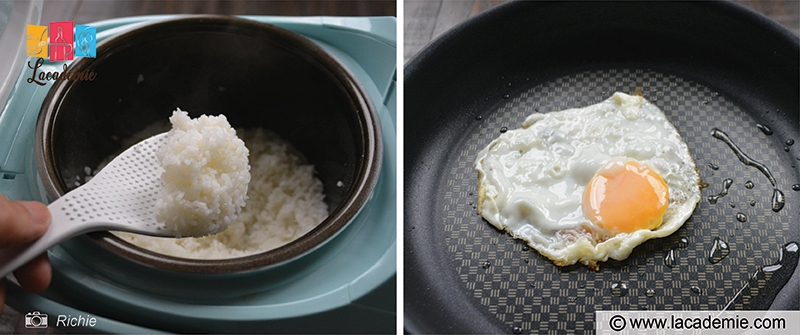 Where's that delicious smell coming from? Oh, right, it's your pork ribs! Remove the pork from the oven and get them ready for serving.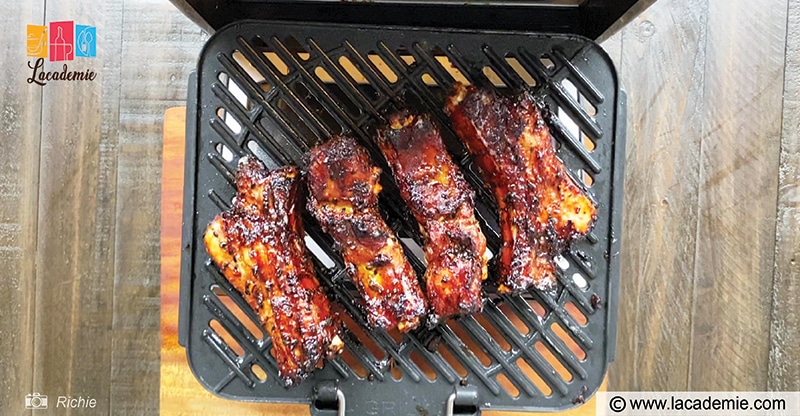 Step 3: Arrange The Dish
Gently place the eggs on the prepared rice (be careful not to break the yolks). Sprinkle a bit of roasted black/white sesame seeds and some scallion and oil garnish on top.
Place the pickled white radish and carrot on a small plate to serve beside cucumbers and tomatoes. Finally, add some chopped fresh chili and garlic to your dipping sauce.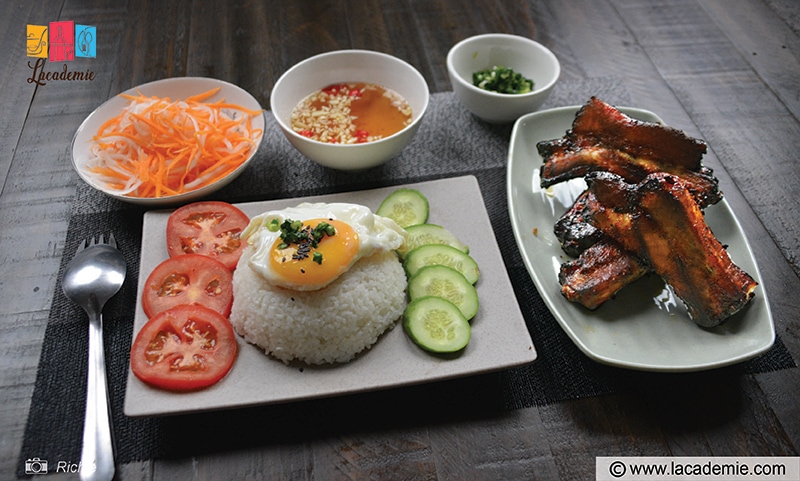 How To Store Vietnamese Broken Rice
You should keep the rice in your rice cooker (lid closed) until serving. Modern rice cookers with a "Keep warm" function can store your rice and keep it nice and warm for nearly a whole day.
Store the leftover rice and pork ribs in separate airtight containers and refrigerate for up to 3 days. However, keep in mind that Com tam is best enjoyed right after cooking and won't taste nearly as good after refrigerating.
Try This Delightful Recipe Today!
Warm, fluffy rice paired with flavorsome, tender pork ribs, it doesn't get any better than this! The best thing is today's recipe requires very little cooking skills, and I believe anyone can perfectly make it. Nothing is stopping you from enjoying this delicious dish.
What do you think about this Com tam recipe? Are you eager to try it at home? Let me know your thoughts by commenting. In addition, don't forget to share this recipe with other food lovers! Have fun cooking, and see you next time!
Nutrition Facts
2 servings per container
---
Amount Per ServingCalories1154
% Daily Value *
Total Fat 56.1g

87

%
Cholesterol 354mg

118

%
Sodium 8098mg

338

%
Potassium 503mg

15

%
Total Carbohydrate 268.3g

90

%

Dietary Fiber 115.1g

460

%
Sugars 31.4g

Protein 100.2g

200

%
---
Calcium

563

%
Iron

19

%
Vitamin D

15

%
* The % Daily Value tells you how much a nutrient in a serving of food contributes to a daily diet. 2,000 calories a day is used for general nutrition advice.