I'm really into sweet food, and Lebanese desserts are truly my lover. Libanon has all kinds of fancy, subtle, and fabulous foods. Just looking at them makes me want to serve them at the end of parties, celebrations, and events.
Someone has said that Lebanon is a sweet country with a range of cakes, pies, candies, cookies, ice-creams, or other sugar products. These foods attract eaters' attention based on their unique appearance, outstanding textures, and eye-catching colors.
If you are preparing for a particular outside party with boyfriends or girlfriends, try picking one dish in my following recipe. Take time and effort to make this occasion remarkable.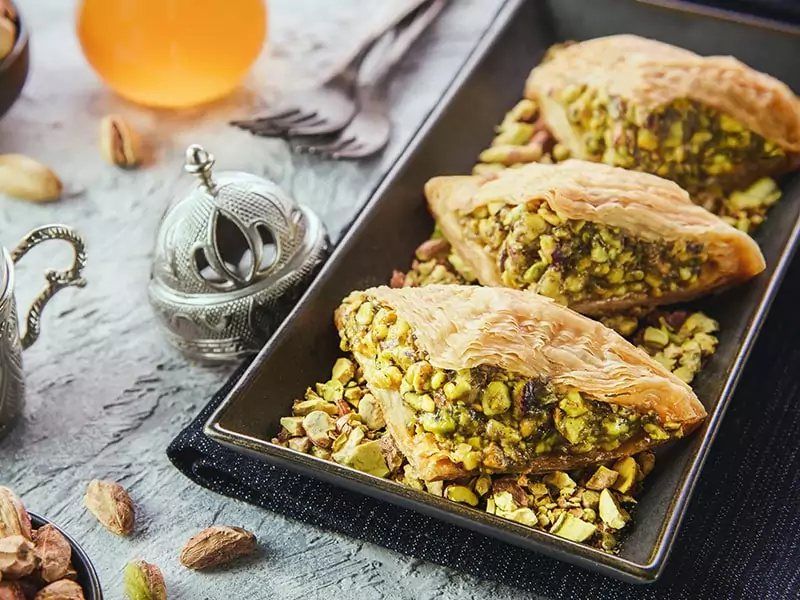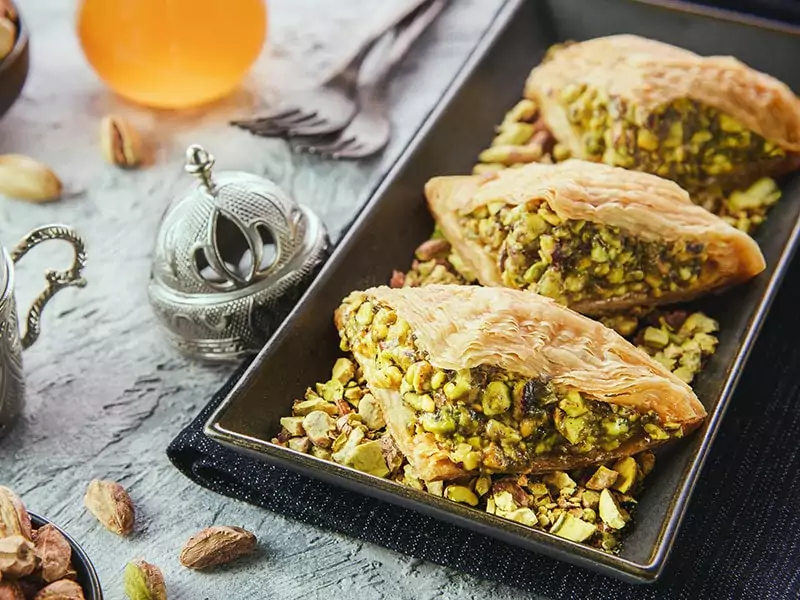 Top 15 Awesome Desserts In Lebanon
Lebanon is famous for its desserts. And you probably want to taste these foods, is it right? This section will give you a summary of gorgeous dishes that you can make at home. Let's get started.
Cake
Nammoura (Lebanese semolina cake)
Sfouf (Turmeric cake)
Pudding
Riz bi Haleeb (Lebanese rice pudding)
Layali lubnan (Lebanese nights dessert)
Aish el Saraya (Lebanese bread pudding)
Roll-Shaped Dessert
Halawet el jibn (Sweet cheese rolls)
Znoud el sit (Cream-filled pastries)
Other Types
Ashta (Lebanese cream)
Mafroukeh (Lebanese truffles)
Jazarieh (Lebanese candied pumpkin)
Maamoul (Lebanese cookies with date filling)
Knafeh (Sweet cheese pastry)
Baklava
Shaabiyat
Atayef (Pancakes)
The Best Lebanese Desserts That Will Melt In Your Mouth
Will a highlighted dessert along with a spectacular shape meet your demand? Are you looking for a perfect Lebanese dessert after dinner time? All you need is included below.
Lebanese Cakes With Sweet Flavors
Are you ready to appreciate these stunning cakes at home? Two simple recipes below belong to you.
A sweet cake you will remember in Lebanon is nammoura. This dessert doesn't contain any floor. Instead, it's made from semolina dough, water, yeast, butter, and other seasonings.
One of the most particular things is its sticky texture. You can enjoy it with some toppings such as almonds, nuts, and coconuts.
It is also covered by a sweet sugar syrup on the surface to make it tastier.
Are you a big fan of turmeric flavors? If yes, sfouf should be kept and added to your menu. It is an easy-and-simple cake that is suitable for starters. Since it doesn't require complex ingredients, you can make it at home with available materials in your kitchen.
The fascinating color will catch your attention at the first sight. Try to add some nuts to make it perfect.
3 Attention-Grabbing Puddings Will Outshine Your Meals
Let's bring Lebanon to your house with some impressive desserts made with pudding. They are probably good for outdoor activities. Simple, easy, quick, and nourishing.
Riz bi haleeb is another name for rice pudding. It is well-known in some traditional dishes in Lebanon based on its incredible meanings.
This dish is sweet, gluten-free, aromatic, and creamy with various ingredients such as milk, granulated sugar, Jasmine rice, orange blossom flavorings, and rose water.
This is suitable to add some toppings such as pistachios or shredded coconut to make this dish more specific.
A super easy method to make Lebanese rice pudding at home is waiting for you. Watch this video below:
Are you looking for a dessert for nights? A famous semolina pudding, Layali libnan, belongs to you. This recipe calls for rose water, lemon juice, eggs, milk, sugar, and semolina. You can use vanilla as a flavor enhancer instead of rosewater.
This dessert will make your meal brighter with thick clotted cream, ground pistachio, nuts, or sliced fruits. The color balance will be a plus point at the table.
Another name you may hear about this bread pudding is aish el Saraya – a super simple and easy recipe to make for any dessert lover. You may be impressed by the incredible taste, aromatic smell, and balanced color of white clotted cream, cornstarch, and green pistachio powder.
If you want to highlight your dessert, Lebanese bread pudding is an excellent option. What are you waiting for? Try this recipe now.
Roll-Shaped Dishes Will Become A Winner In Lebanese Desserts
Sometimes, your menu will absorb eaters' attention with unique and fascinating appearances. Let's make and decorate your meals with these rolling desserts.
Do you prefer sweet cheese rolls? A stunning dessert coming from Lebanon is waiting for you. Halawet el jibn has a soft, sweet, slightly sour, aromatic, and appealing appearance. It goes well with rose and orange blossom water, which is an amazing flavor enhancer.
The special filling in this recipe is buttery cheese inside and ground pistachios spreading on its surface. Your meal will be brighter with it.
Save and add this dessert to your menu right now.
Znoud el sit is a stunning Lebanese dessert you can be addicted to. It is a combination of phyllo dough-based cover and filled with cream, milk, rosewater, and cornstarch which is used to thicken the creamy texture.
It is a time-saving dessert for busy people. You just spend a couple of minutes making the cream fillings, rolling, and enjoy it.
You will find this dish interesting and want to taste it via this video:
Other Brilliant Choices For A Wonderful Dessert
You may want to have other types of desserts beyond traditional and ordinary foods. This section is full of options that you can add to your recipes.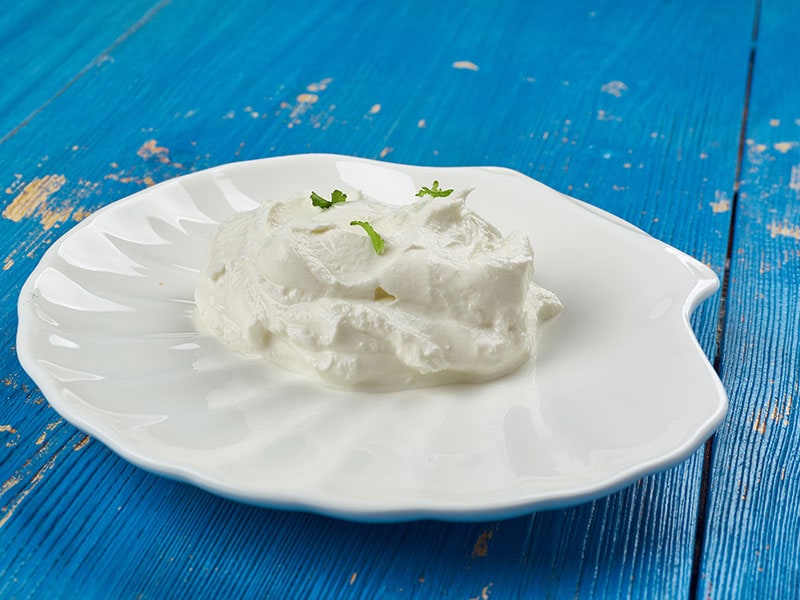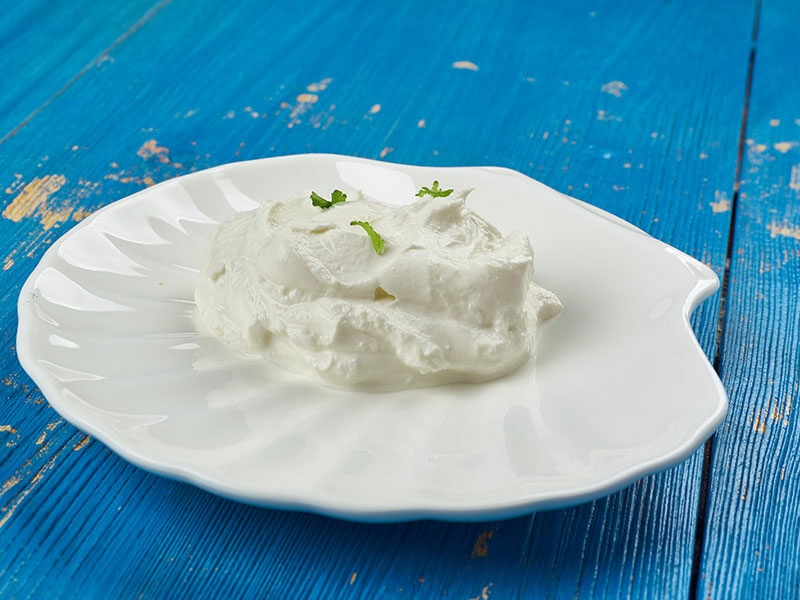 Traveling to Lebanon, do not miss this vegan dessert. Ashta is an awesome cream with flavorful and aromatic tastes. Milk, cream, lemon juice, orange blossom, and rose water are mixed to deliver ridiculous desserts.
It is great for topping and fillings such as fruits, nuts, and honey. This is a particular Lebanese-style dish you should try at least once.
At the end of a delicious lunch, you might want some sweet food. And Mafroukeh is an excellent choice. You might find that spring is coming with one bite of this dessert. Rosewater, floral aroma, semolina dough, and other flavorings make this sweet outstanding.
These truffles are added with pistachio, ashta cream, and syrup to increase the flavors as well.
A sweet Lebanese candied pumpkin is Jazarieh. This is the most common dessert I always choose in Lebanon. It is pretty delicious to add almond and pine nuts.
You must be surprised because its color, similar to carrots. The special texture and sweet sugar syrup make Jazarieh stunning to serve at the table.
In case you do not have enough pumpkin, carrots can be used to replace in this recipe.
Here comes a fabulous and high-quality cookie for any autumn party that your family will love. Maamoul has a lot of variations which are made from a range of dough and fillings. You might enjoy dates, walnuts, and pistachios fillings. Every kind has its unique flavor.
Syrup can be made simply and added to increase the sweetness of this cookie. Besides, its unique shape can give you a deep impression at the first look.
My favorite food is Knafeh. Delicious, crunchy, sweet, yummy, buttery, aromatic, and impressive texture. I often choose it for most important occasions, family reunions, or important events, and receive many good comments.
It is a completely elegant and amazing dessert. You can add other ingredients or toppings to get your desired flavors.
You will know how to make homemade Knafeh quickly via this video:
Do you want to have a stunning pie? Are you fond of honey? Can ground cinnamon make you addicted? All you need is in this baklava. Nuts, phyllo dough, butter, and vanilla extract are further ingredients to make this pie perfect.
There are many types of fillings, but the most special one you should try is walnut baklava. You can use it to show your love with a super easy-and-simple recipe as well.
Although baklava is mostly associated with Greek and Lebanese, it's also a popular dish in Bulgaria as well. Here in this country, baklava is usually served during Christmas.
Check this recipe if you want to have cheesy, sweet, and creamy fillings. Shaabiyat is the perfection of Crisco vegetable, ground pistachios, and sugar syrup mixture.
Besides, shaabiyat is a good pair with rosewater and orange blossom. You can enjoy the aromatic smell and delicious taste within a bite.
Are you ready to add this recipe to your menu?
The fascinating Lebanese dessert is atayef. This is a popular dish based on special shapes and delicious fillings. After dinner time, you may want to eat something sweet, and this atayef will make you unforgettable.
Are you curious about this? Keep trying this recipe and make this dish unique with various ingredients. You can do experiments with cheese or walnuts fillings and experience. Your guests will remember this Lebanese dessert.
A Noticeable Ending Meal
You will have an unforgettable ending with these Lebanese desserts. Consider your choices and pick your desired dishes. Keep saving and practicing at home now.
Lebanese sweet foods are quite popular with super easy ingredients that you can find in your kitchen. They have sweetness, slight sourness, creamy, and aromatic flavors. They will help you to have a complete meal.
Beyond my recipes, do you have any new ideas for afternoon tea? Have you ever tasted sweet desserts with Lebanese-styled ingredients? Do not hesitate to send me a message and tell me about your experience. Keep sharing this post with your friends and enjoy together.
Nutrition Facts
32 servings per container
---
Amount Per ServingCalories242
% Daily Value *
Total Fat 15.5g

24

%
Cholesterol 2mg

1

%
Sodium 140mg

6

%
Potassium 115mg

4

%
Total Carbohydrate 25.1g

9

%

Dietary Fiber 0.6g

0

%
Sugars 19.5g

Protein 1.9g

2

%
---
* The % Daily Value tells you how much a nutrient in a serving of food contributes to a daily diet. 2,000 calories a day is used for general nutrition advice.