Vietnamese grilled pork sausage or "Nem Nướng" is a simple yet scrumptious mixture of ground pork and spices. It's super versatile since you can serve it as either a starter dish or a main course. Plus, Nem Nuong is also an excellent snack to enjoy with a glass of beer.
While there are many premade Nem Nuong products on the market, I usually gravitate toward the homemade option. To be honest, I've always found store-bought products lacking flavor. In today's post, I'll share my secret recipe for the most authentic and flavorful Nem Nuong!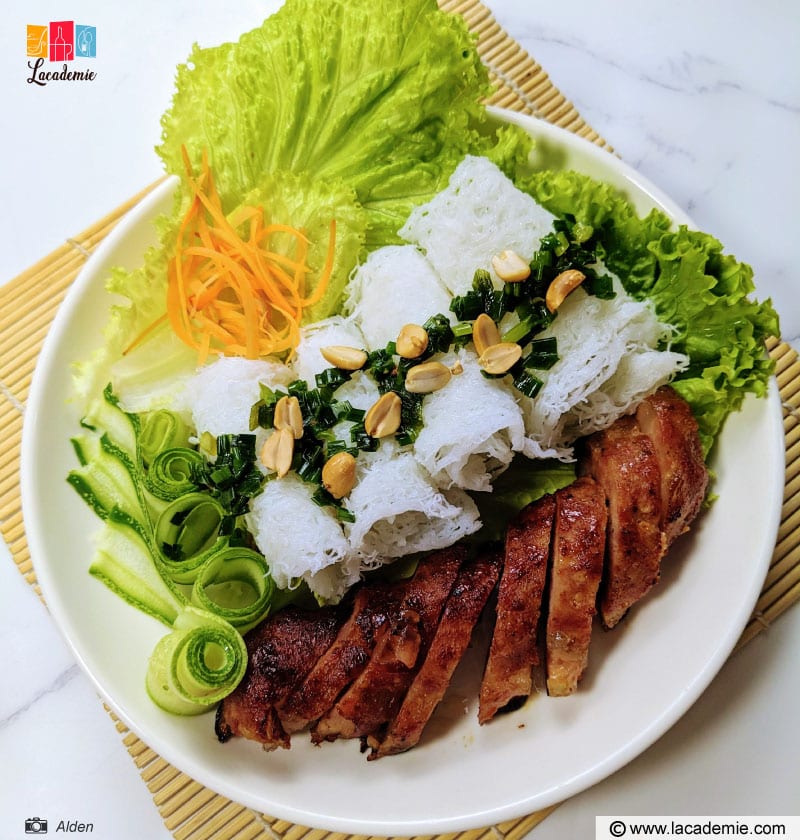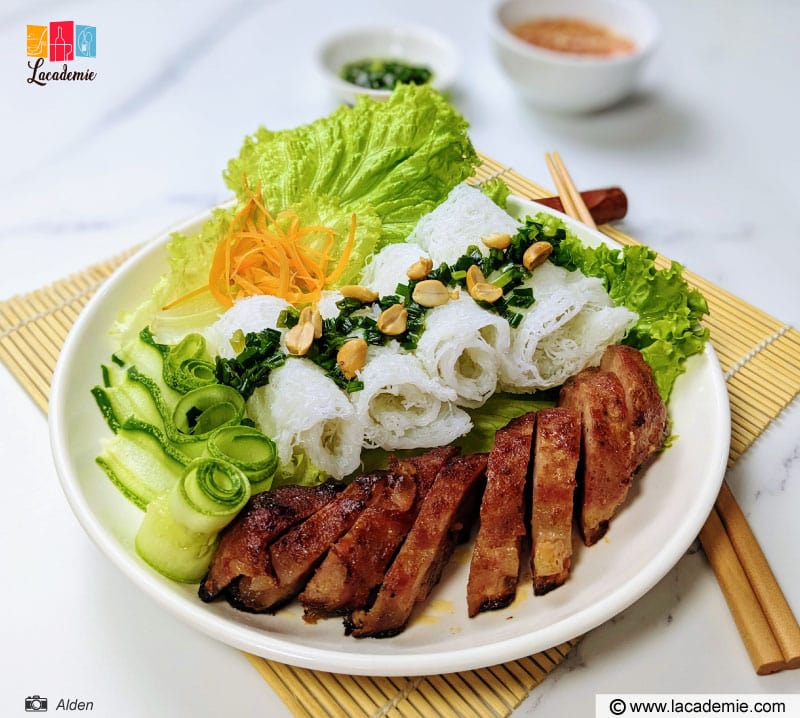 What Is Vietnamese Nem Nuong?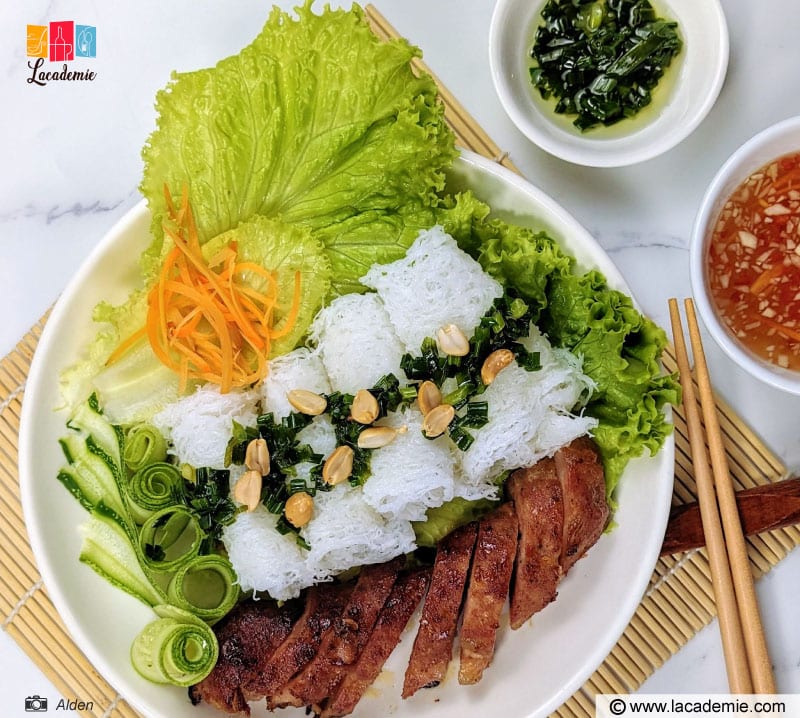 Nem Nuong is a specialty originating in Khanh Hoa, a province in the South Central Coast area of Vietnam. This delicacy typically consists of ground pork, pork paste, pork fat, and basic spices used in Vietnamese cuisine.
Although the ingredients are nothing fancy, these sausages taste phenomenal when paired with Nuoc Cham or peanut dipping sauce.
Add some fresh veggies, herbs, or pickles to the mix, and you have an irresistible snack to enjoy with your loved ones. Moreover, you can quickly transform Nem Nuong into a filling main course by serving it with vermicelli noodles or rice.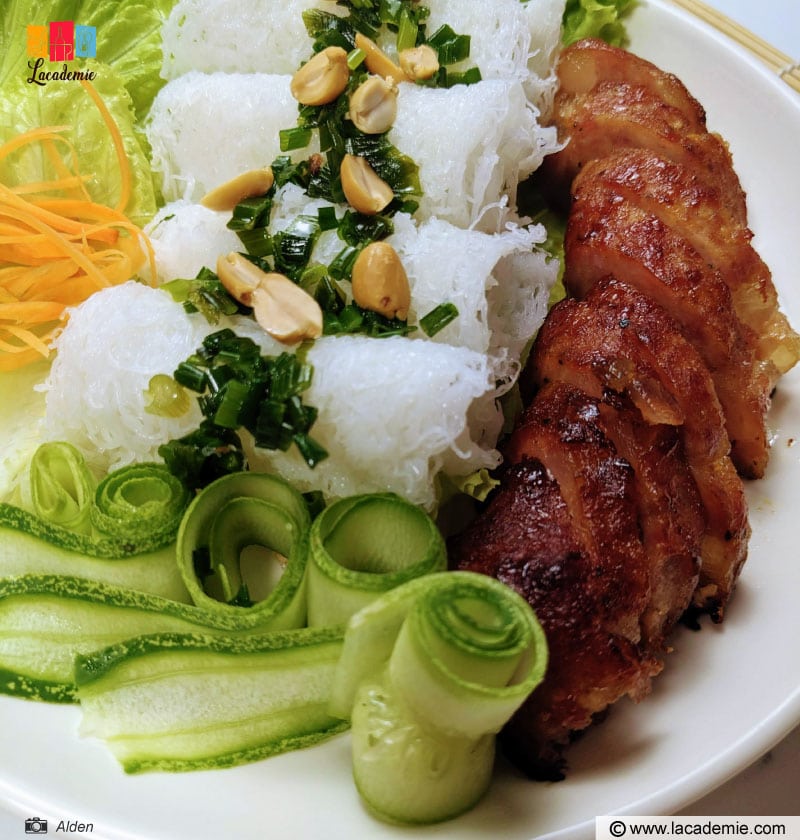 Traditionally, the locals will skewer the sausages, then grill them on a charcoal grill to give them a little sear and a mild smoky flavor. That said, I usually make them using the oven to save time, and the clean-up is much easier. The only downside is that the Nem Nuong will lack some smokiness.
Tools
These are the necessary tools for this recipe. As mentioned above, I usually cook my Nem Nuong using an oven.
Oven: For grilling the sausages.
Oven mitts: Help you take the sausages out of the oven.
Baking tray: Choose a tray that can fit all the sausages in one go.
Basting brush: For brushing the Nem Nuong with sauce.
Large mixing bowl: For mixing the sausage mixture.
Large spoon: Allows you to mix the ingredients with ease.
Aluminum foil: For shaping the sausages.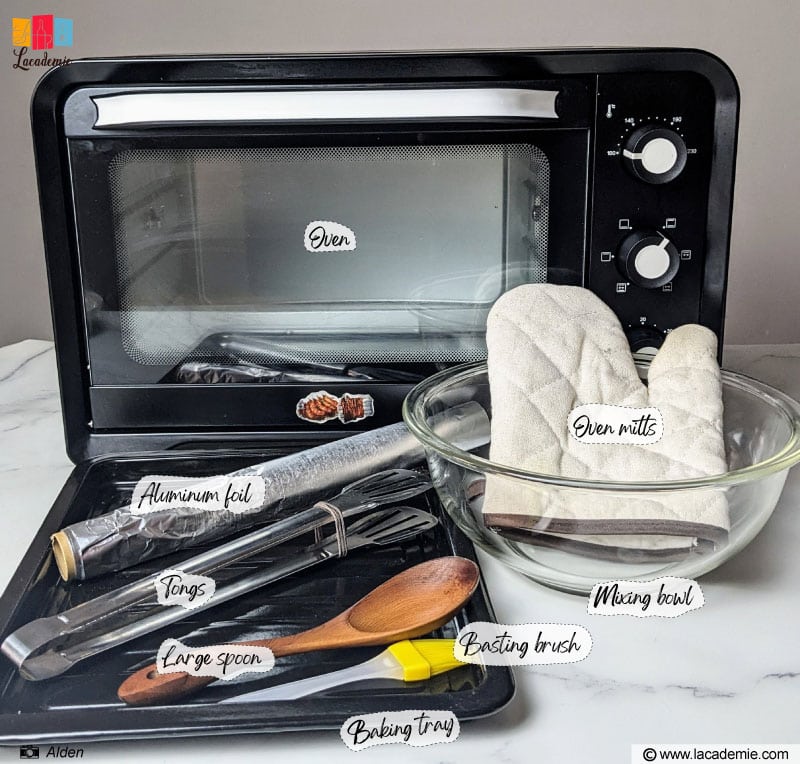 Ingredients
For the pork-based ingredients, you'll need ground pork, pork paste, and a little pork fat. Other than that, the recipe also calls for Asian spices, such as Mei Kuei Lu wine and fish sauce.
Ground pork: Medium or fatty ground pork is the best choice.
Pork paste: Also called "Giò Sống" in Vietnamese.
Pork fat: Gives the sausages a slightly springy texture. If you can't find pork fat, use cooking oil instead.
Tapioca flour: Works as a binder for the sausages.
Mei Kuei Lu wine: A Chinese cooking wine with a smooth, sweet taste and rose-like fragrance.
Fish sauce: A Vietnamese signature condiment that has a strong, umami flavor.
Honey: Balances the savory and umami flavor of the fish sauce.
Five-spice powder: A blend of five spices, including peppercorn, cinnamon, clove, star anise, and fennel seed.
Annatto oil: Gives the sausages their bright color.
Oyster sauce: For marinating the pork mixture.
Cooking oil: For making the sauce. You'll also need to spray a little cooking oil on the Nem Nuong and baking tray.
Other spices: Sugar, garlic powder, salt, and pepper.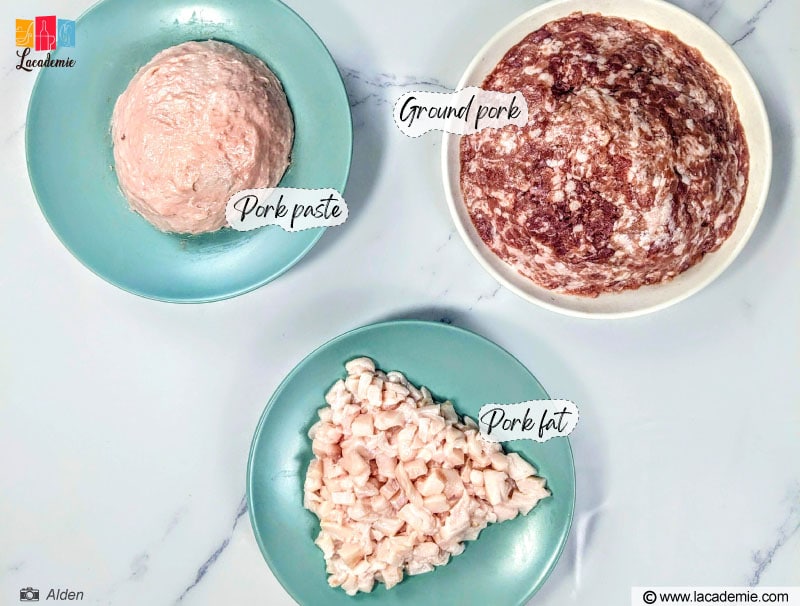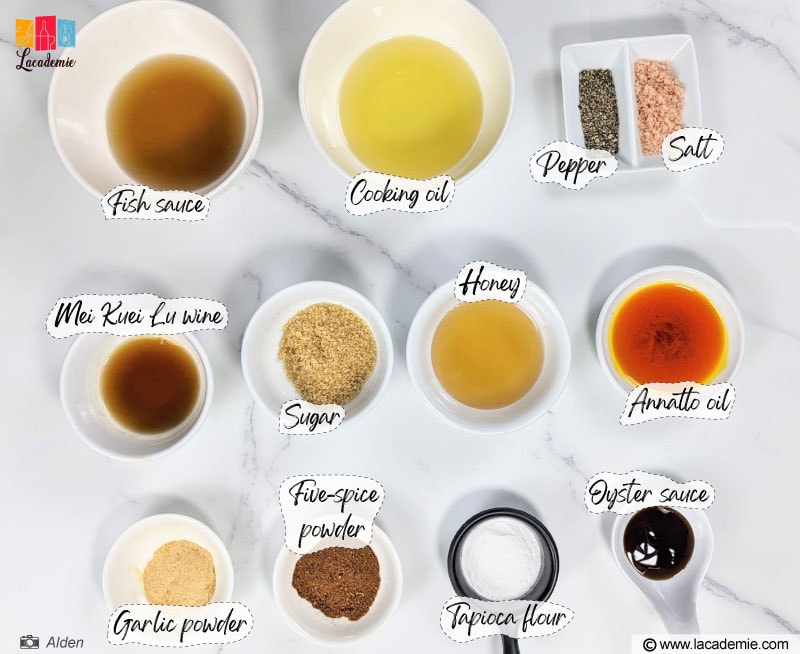 Directions
As promised, here's my recipe for Vietnamese Nem Nuong. Simply follow these steps, and you'll have a perfect meal in no time!
Step 1: Cut The Pork Fat
Cut the pork fat into small pieces and marinate them with 1 tablespoon of brown sugar. Set aside.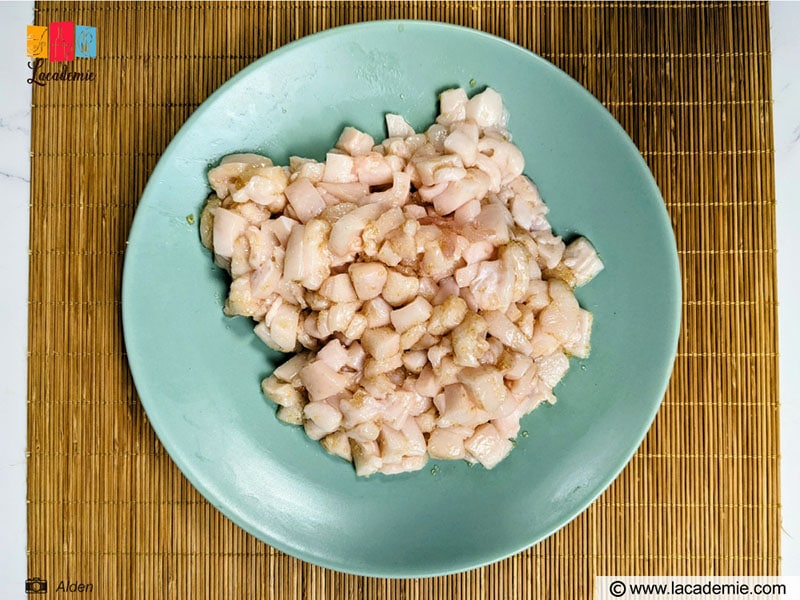 Step 2: Season The Sausage
Put the ground pork and pork paste into a large mixing bowl.
Season them with 1.5 tablespoons of sugar, 1 tablespoon of fish sauce, 1 teaspoon of ground pepper, 1 teaspoon of salt, 1 tablespoon of annatto oil, 1 teaspoon of garlic powder, 1 teaspoon of five-spice powder, 1.5 tablespoons of Mei Kuei Lu wine, 1 tablespoon of oyster sauce, and 1 tablespoon of tapioca flour.
Mix well to combine the pork mixture with all the spices.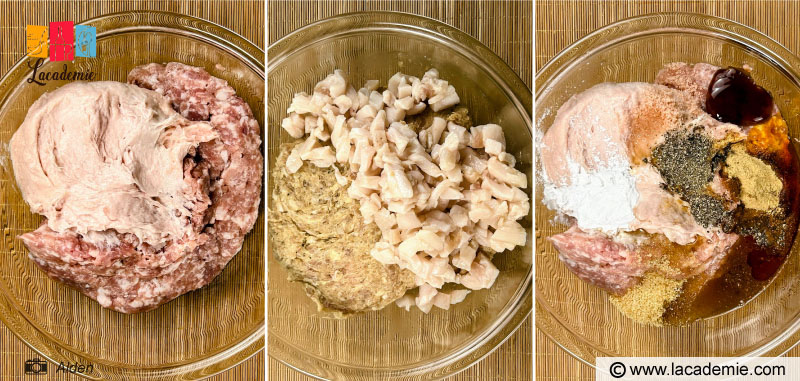 Next, add the marinated pork fat pieces to the bowl and mix well. The pork fat gives the sausage a little chewiness. Then, refrigerate the pork mixture for 2 hours.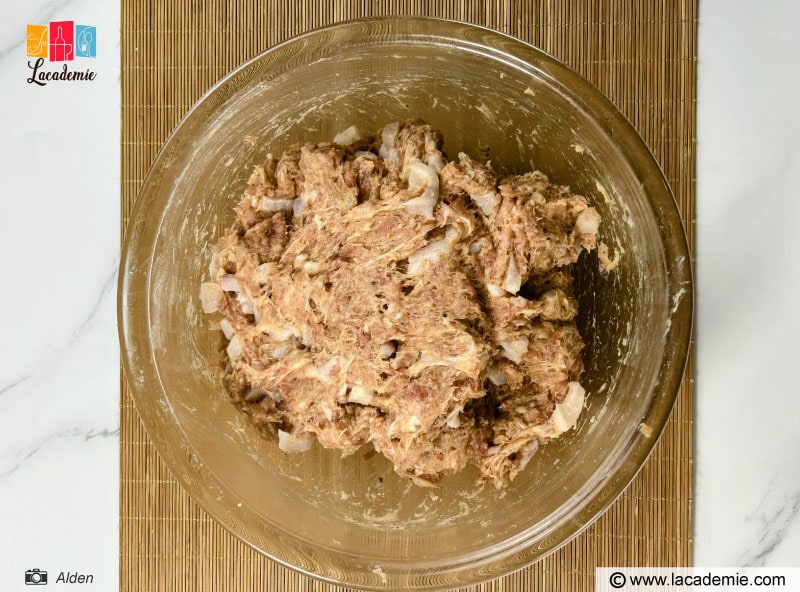 Step 3: Make The Basting Sauce
Start making the basting sauce while you let the sausage mixture rest in the fridge. Mix 1 tablespoon of Mei Kuei Lu wine, 1 tablespoon of cooking oil, and 1 tablespoon of honey in a bowl until well combined.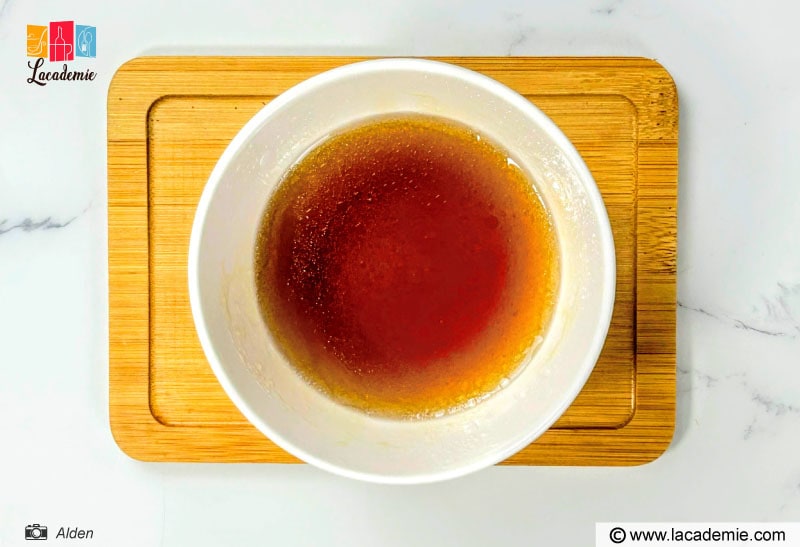 Step 4: Shape The Sausage
After 2 hours of marinating, it's finally time to shape the sausage!
Spray a little cooking on an aluminum foil, then place the mixture on one end of the foil. Adjust the amount of pork mixture in one sausage based on your preference. Then, roll the foil to shape the Nem Nuong.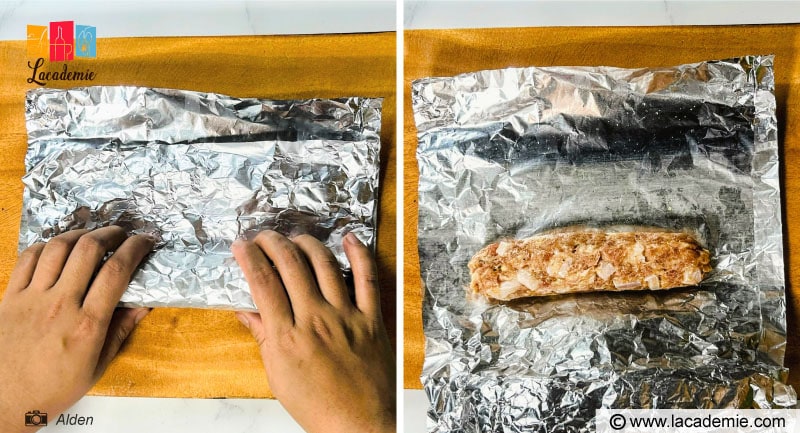 Repeat this step until you run out of the sausage mixture.
Step 5: Grill The Sausages
Spray a thin layer of cooking oil over the sausages.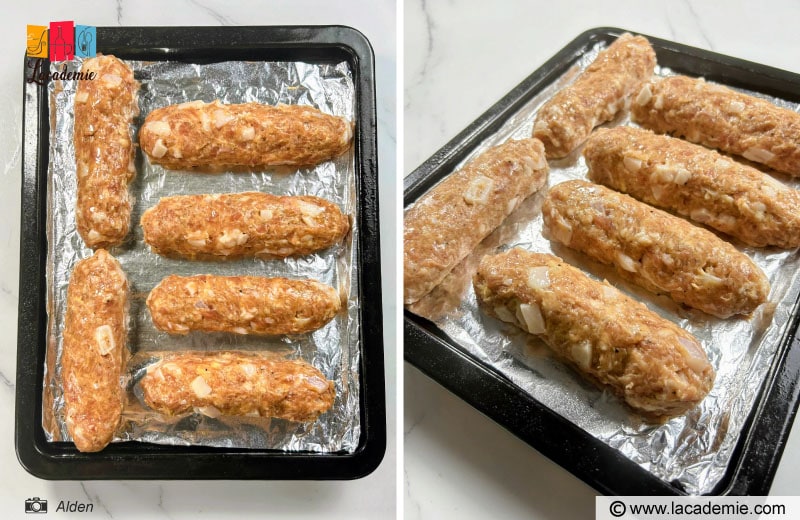 Preheat the oven to 390 degrees F for about 15 minutes.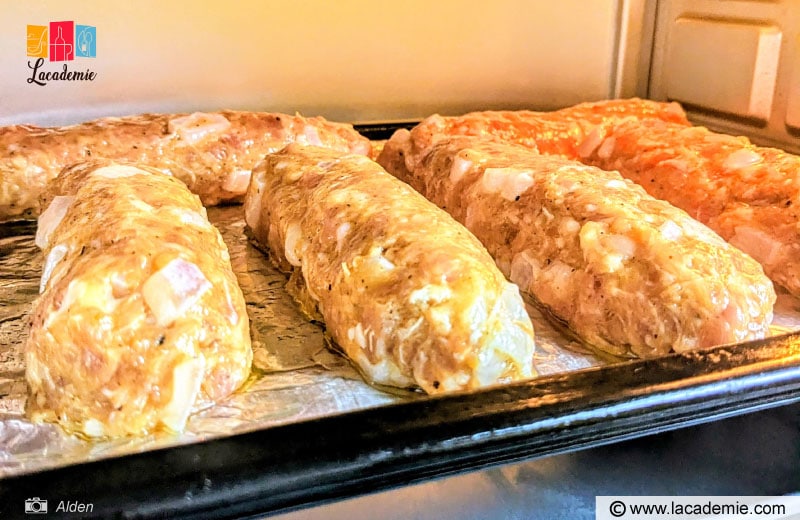 Grill the sausages at 390 degrees F for 15 minutes.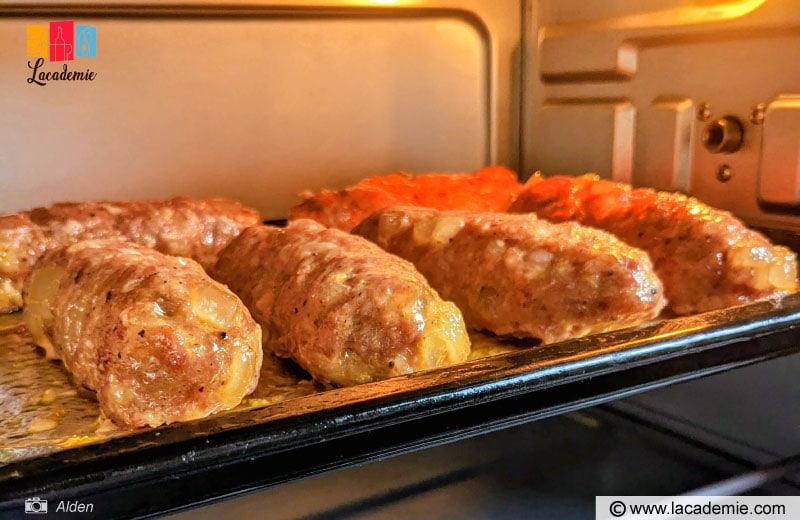 Take the sausages out and brush them with the basting sauce on all sides.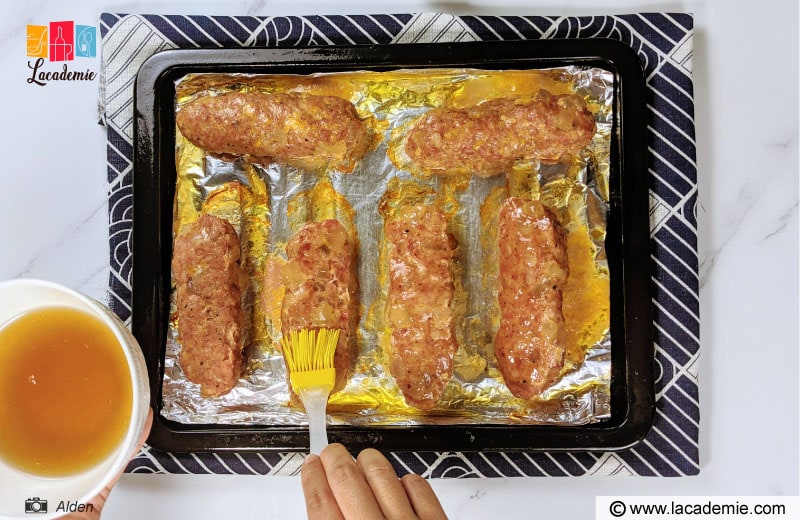 Grill them at the same temperature for another 10 minutes, and your Nem Nuong is ready! Enjoy while they're still hot for the best flavor.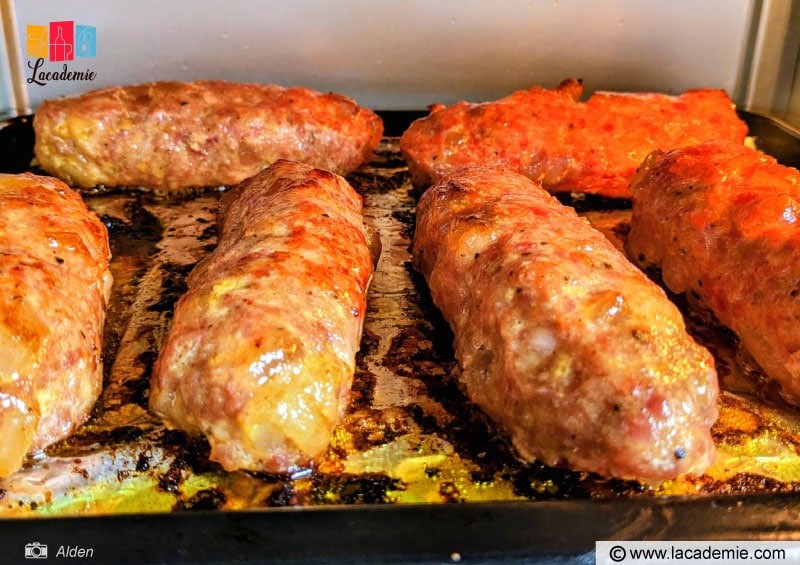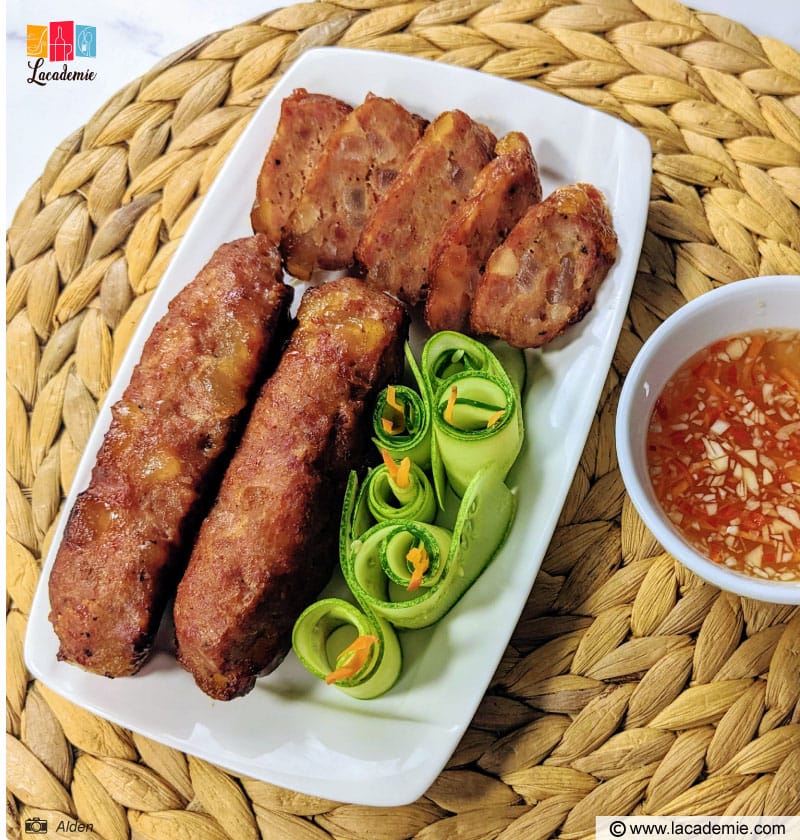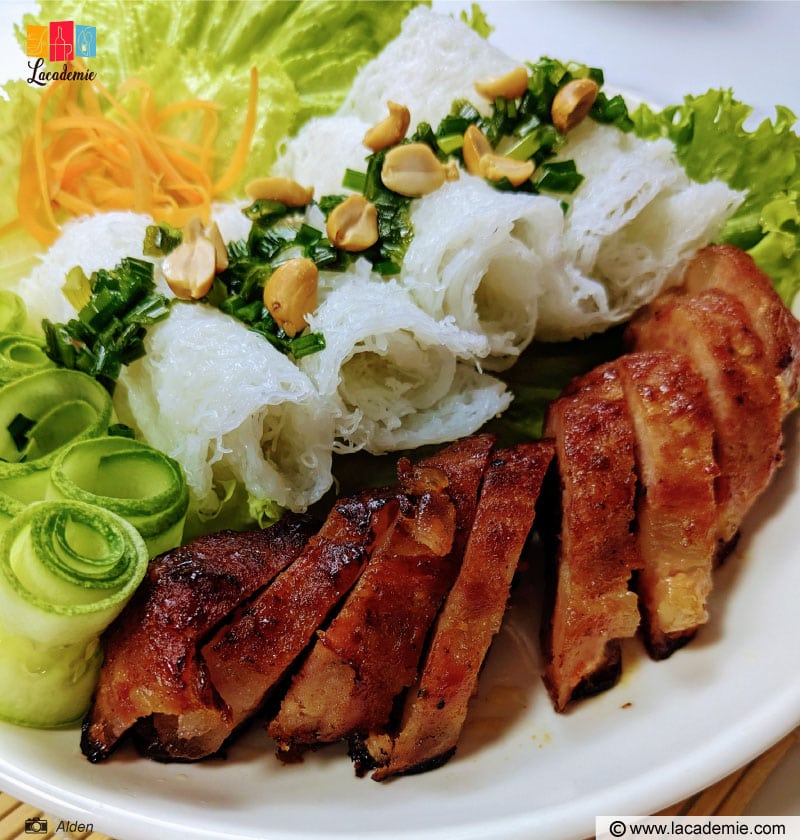 Some Useful Notes To Remember
There are a few notes that I believe will benefit you greatly and allow for the best cooking and eating experience. Let's check them out!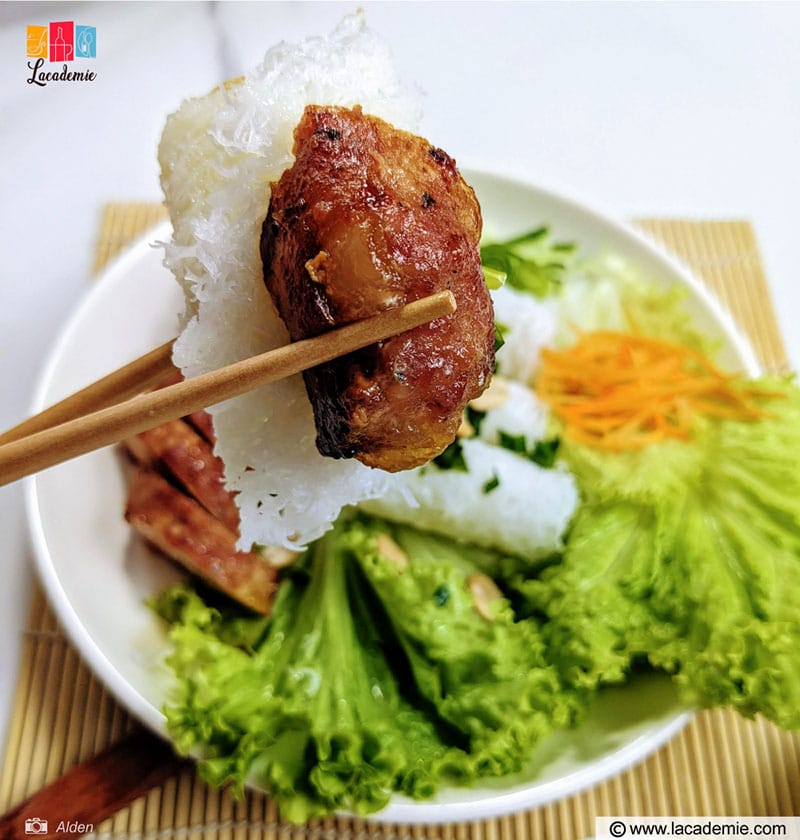 Nem Nuong is best enjoyed with Vietnamese Nuoc Cham, pickles, fresh vegetables, and vermicelli noodles or Banh Hoi (fine vermicelli woven into bundles).
If you have time, place the pork in the freezer for about 1 to 2 hours before cooking. Doing this will give the sausages better consistency.
For people who don't have an oven at home, you can use an air fryer for cooking the sausages. Air fry them at 356 degrees F for 10 minutes, then brush them with the basting sauce and cook for another 5 to 10 minutes at the same temperature.
While cooking the sausages in an oven is very convenient, I still highly recommend you try grilling them on a charcoal grill.
Try This New BBQ Dish Today!
In addition to being a great choice for everyday meals, Nem Nuong can also be an excellent addition to your BBQ party. They taste even better when you cook them on an actual charcoal grill, like how people make them in Vietnam.
If this is the first time that you've heard of Nem Nuong, you should try them out as soon as you can! I'm sure that you and your family will love this recipe right away. Please leave a comment and press like to support today's post. Plus, don't forget to share it around. Thank you so much!
Nutrition Facts
6 servings per container
---
Amount Per ServingCalories365
% Daily Value *
Total Fat 21.7g

33

%
Cholesterol 103mg

35

%
Sodium 1060mg

45

%
Potassium 535mg

16

%
Total Carbohydrate 7.6g

3

%

Dietary Fiber 0.5g

0

%
Sugars 6.4g

Protein 32.1g

64

%
---
* The % Daily Value tells you how much a nutrient in a serving of food contributes to a daily diet. 2,000 calories a day is used for general nutrition advice.