"How to cook pork bone broth?" is a question that most home cooks will ask at some point. While this ingredient might not be as popular as chicken or beef broth, you'll be pleasantly surprised with the richness and depth it can bring to your recipe.
In today's post, I'll provide you with the absolute tastiest pork bone broth recipe that you can make easily with only a few ingredients. If you love yummy food and want to upgrade your soup and noodle recipes, don't miss out!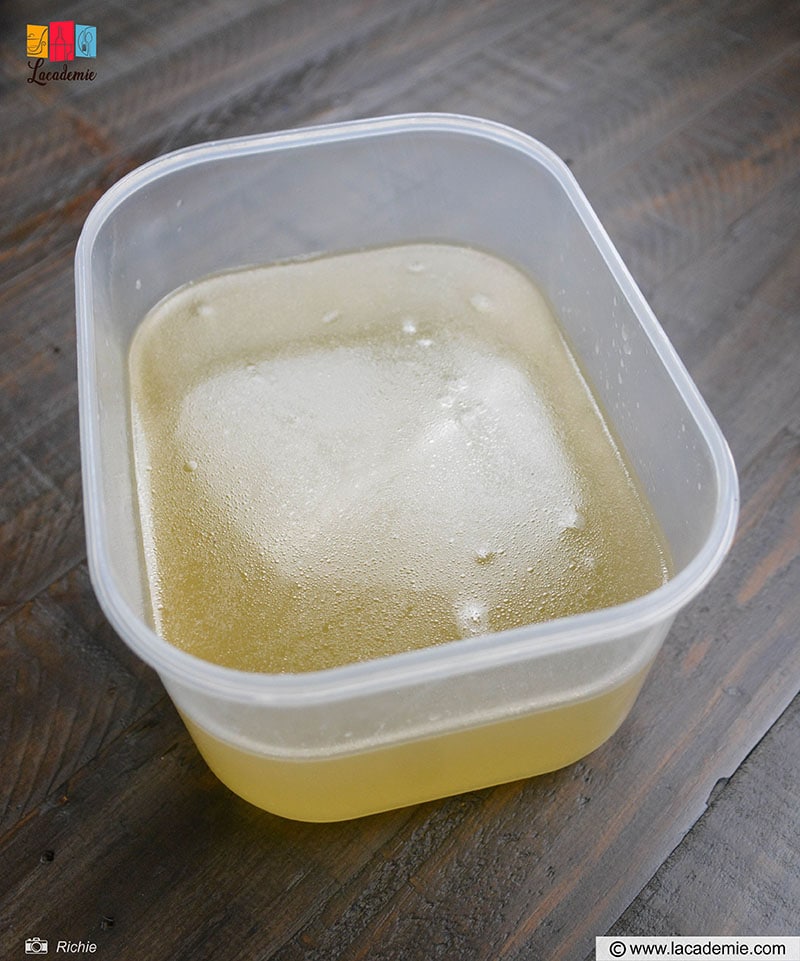 Pork Bone Broth – The Key To Many Delicious Dish
The broth is an essential ingredient that provides much-welcomed flavor and depth to many recipes, especially those that require a liquid base, such as soup and stew.
There are several ways to make a broth. You can use chicken, beef, fish, and, of course, pork bones. So why should you choose pork bone broth?
The first advantage of making pork bone broth is that it's cheap. You can most likely purchase the bones at a very affordable price at a local butcher shop. If you're lucky enough, you might even get some for free. Secondly, it tastes just as rich, if not more, than chicken broth.
Most importantly, pork bone broth is super easy to make. The recipe asks for minimal kitchen tools and ingredients. Trust me; anyone, even a first-time home cook, can whip up this broth with ease.
Tools
The tools required for this recipe can't be any simpler. Here are what you need to prepare:
Pot: For cooking the broth.
Chopping board: Provide a flat and solid surface for cutting the ingredients.
Knife: Use a sharp knife to make the cooking process smoother.
Container: For storing the broth after cooking.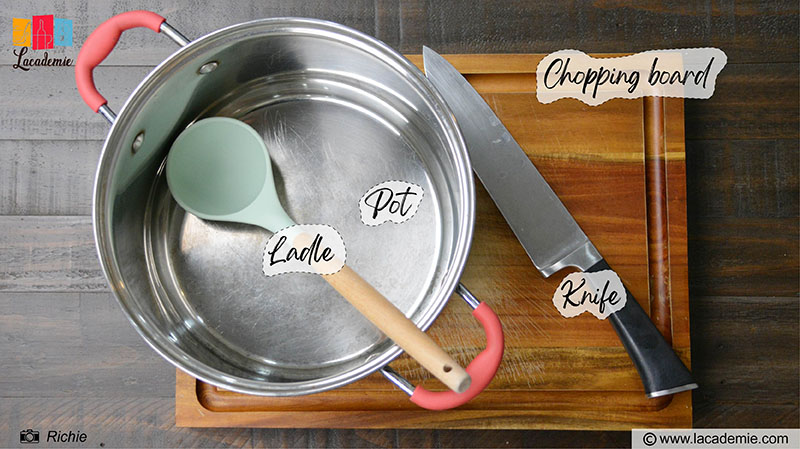 Ingredients
To create a flavorful and rich pork bone broth, you will (obviously) need to prepare some pork bones along with a couple of veggies.
Pork bones: Pig's trotter is a viable substitute if you want a more fatty and gelatinous broth. I prefer using the bones to cut down on the cooking time.
Vegetables: Onion, white radish, scallion and cilantro roots, and ginger.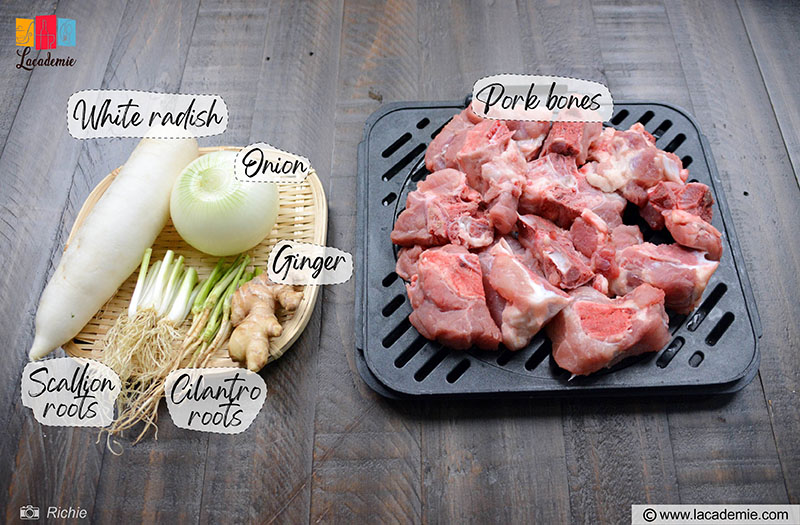 Step By Step Directions
The recipe for homemade pork bone broth is incredibly easy. Follow these steps to cook up a flavorful broth!
Step 1: Prepare The Vegetables
Cut some scallions and cilantro, keeping their roots. Crush a piece of ginger. Chop a white radish into chunks and cut an onion in half.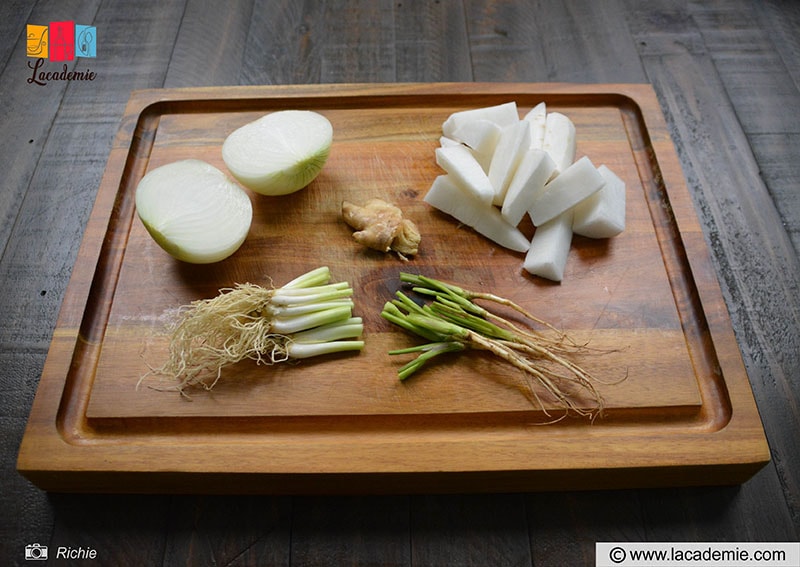 Step 2: Prepare The Pork Bones
Boil a pot of water. Blanch the bones with some scallions for 2 to 3 minutes. Then, transfer them into a bowl of cold water and wash off any debris.
You should prepare and clean the pork bones carefully to ensure a clear and rich broth.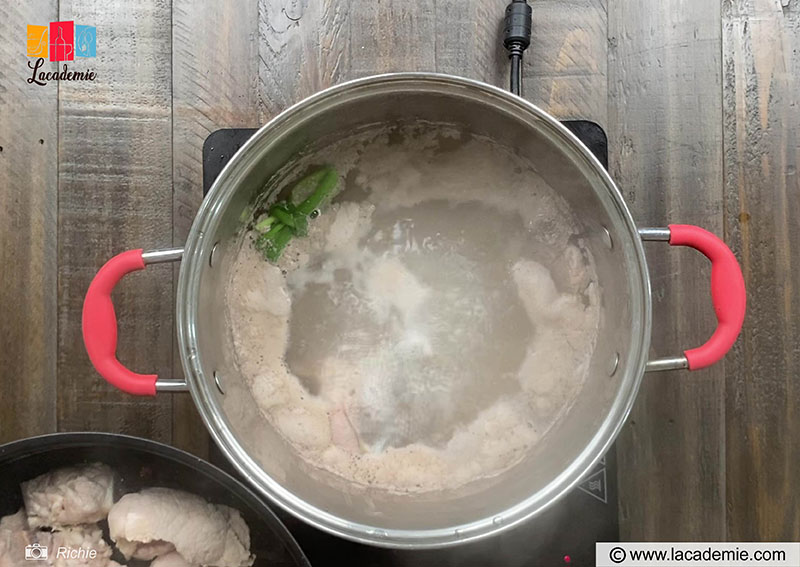 Step 3: Cook The Broth
Pour the cleaned pork bones, onions, white radishes, scallions, and cilantro roots, ginger, and 4 quarts of water into a pot. Cook the broth uncovered for 1 hour and 30 minutes on low heat. Remember to skim frequently for a clearer broth.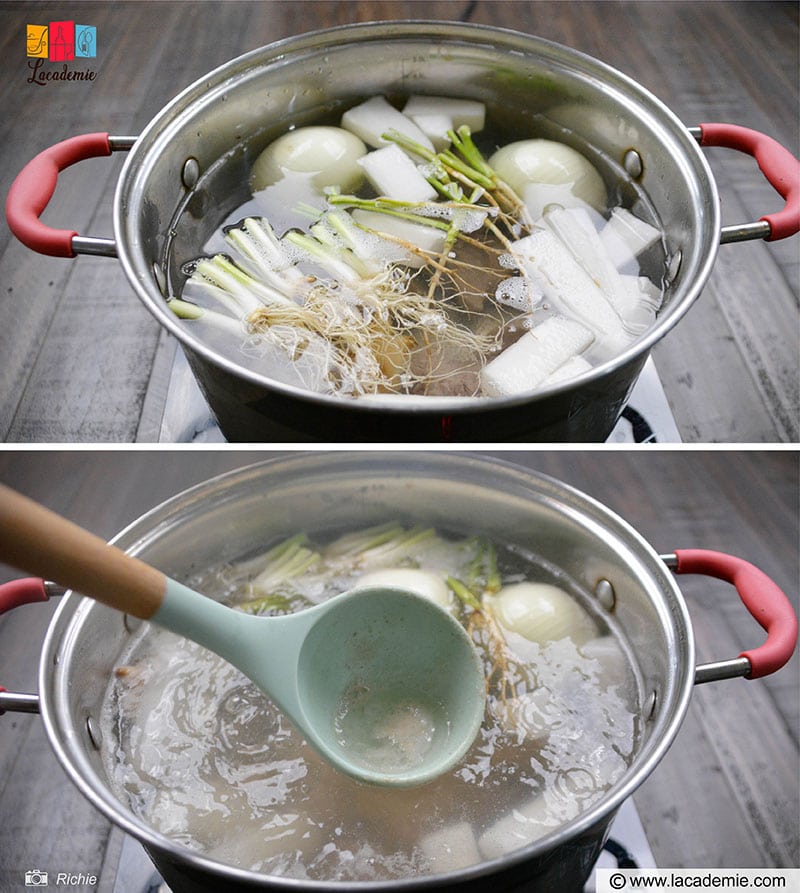 Step 4: Finish The Dish
After 1 hour and 30 minutes, remove all ingredients from the stock pot. Let the broth cool.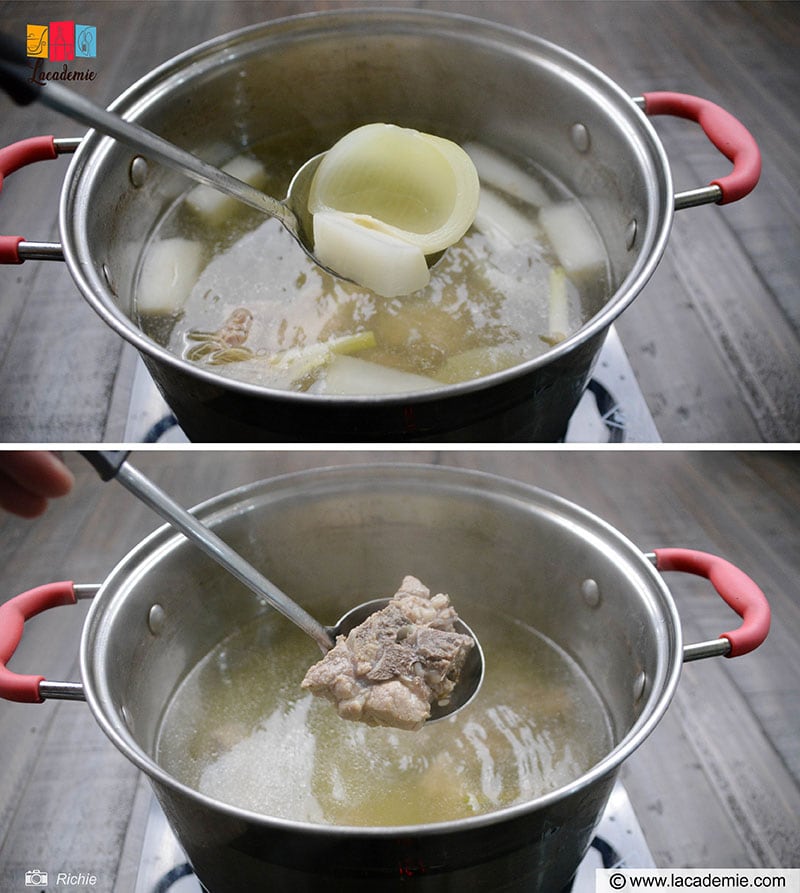 Step 5: Storage
Once the broth has come to room temperature, transfer it to an airtight container and store it in a fridge for up to 3 days. You can also freeze the broth for up to 6 months!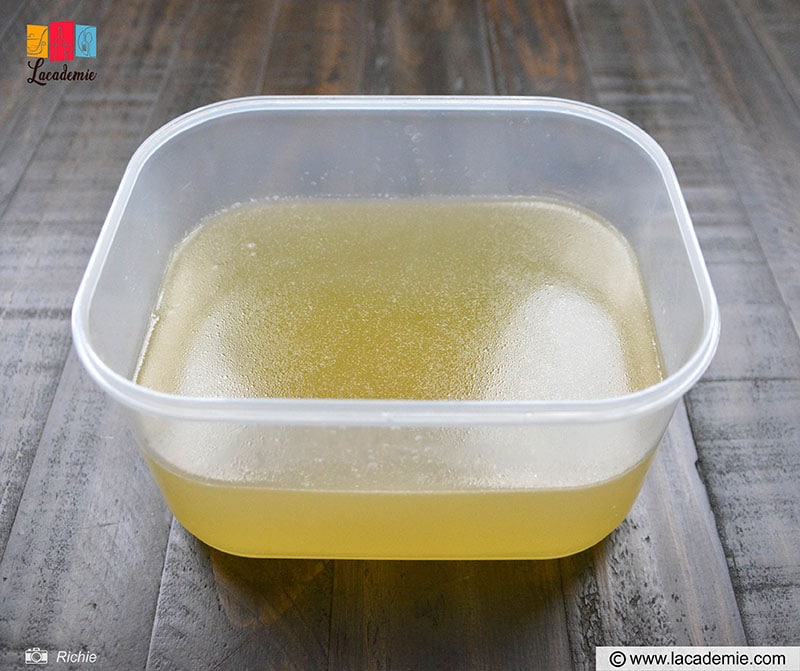 Tips And Tricks
One of the best things about this recipe is that you can easily upgrade it or change it to your liking. Check out these valuable tips to learn how.
As pig trotters are high in collagen fat, you can get an incredibly rich and gelatinous broth from them.
Besides pork bones or pig trotters, you can also opt for chicken bones, beef bones, and various other vegetables, such as carrots, potatoes, leek, etc. It all depends on your preference and the dish you plan to make.
If you want to freeze the broth, make sure to leave about 2 inches of head space in the container since the liquid will solidify and expand once frozen.
You can roast the bones and vegetables at 400 degrees for about 30 minutes before using them to cook the broth to enrich their flavors.
It's Time To Make Yummy Dishes!
Now that your pork bone broth is ready, let's make full use of it to cook up some delicious dishes. From hearty stews to light and refreshing soup, there are numerous options for you to choose from. That's how versatile this broth is!
How's your experience with this recipe? Did you have any trouble making it? Tell me what you think about today's broth in the comment section. If you've had success with it, please like and share the recipe with other food lovers!
Nutrition Facts
4 servings per container
---
Amount Per ServingCalories62
% Daily Value *
Total Fat 3g

5

%
Cholesterol 14mg

5

%
Sodium 46mg

2

%
Potassium 65mg

2

%
Total Carbohydrate 4.5g

2

%

Dietary Fiber 1.4g

4

%
Sugars 1.3g

Protein 5.7g

10

%
---
* The % Daily Value tells you how much a nutrient in a serving of food contributes to a daily diet. 2,000 calories a day is used for general nutrition advice.