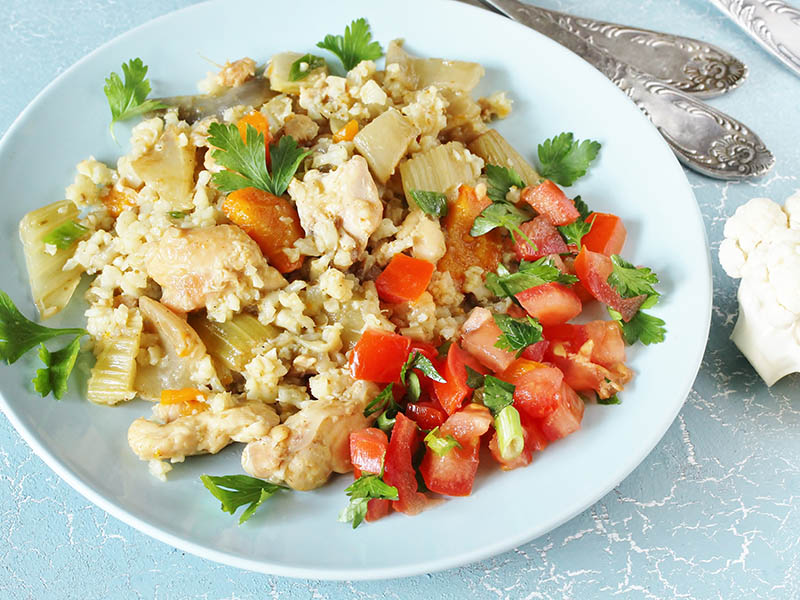 Keto Indian recipes? Do they exist or not? The answer is an absolute yes since you and I both know that Indian delights are incredibly healthy, and they have a lot of proteins, veggies, and good fat. Therefore, finding perfectly low carbs recipes is pretty easy here.
From desserts and snacks to some exquisite recommendations for Indian breakfast or other main meals, you can find them all here. Let the quality of these delicacies have the chance to impress you, and try making them home ASAP.
What Exactly Is Keto? Some Brief Facts You Should Know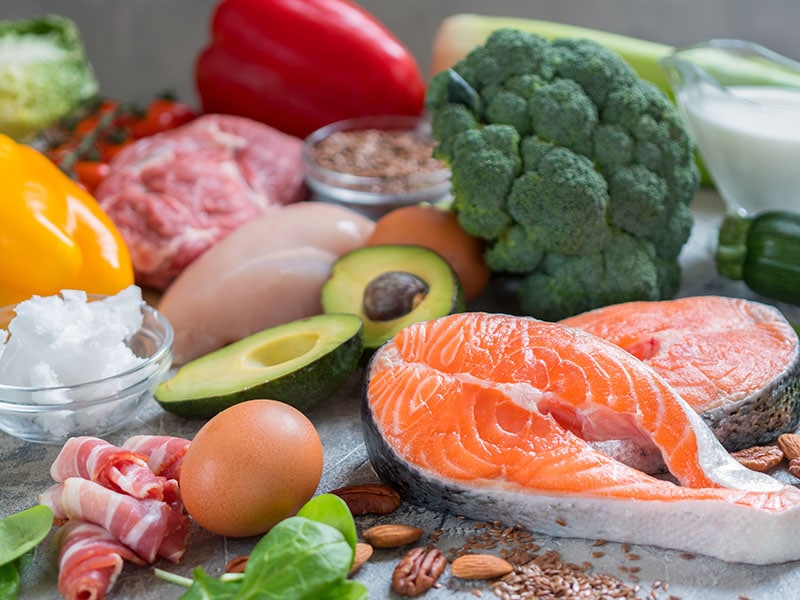 Keto or ketogenic diet is simply a "low carb and high fat" diet, which means you'll avoid those refined carbs from bread, pasta, or rice. Mixed heavy-carb drinks, alcohol, and beer are not recommended for those following this strict diet.
Other sugar-loaded ingredients (like honey, sugary products, dried fruits, etc.), some particular fresh fruits (like mangoes, grapes, bananas), and starchy veggies, are also not "keto".
You also need to minimize dairy, dairy-based yogurt, beans, and chocolate in your daily meals since they all contain a few carbs. If you crave some, just add it into your food with a moderate amount but don't eat them too much.
However, besides several controversies about the true outcomes of this ketogenic diet, there are many proven benefits that keto can offer you. Some support weight loss, losing excess fat, and impaired insulin function.
There are many more advantages when applying keto, so you can consider using it if you have one of those mentioned issues. Lastly, as a fan of Indian cuisine, what are the recipes that can help you enjoy good foods and keep track of your diet? Scroll down now!
32 Best Indian Recipes That Match Keto Diet Requirements
Whether you are on the ketogenic diet or not, the below Indian recipes are totally toothsome and easy to make. There is no reason to neglect something healthy, and you can find all the best suggestions right here.
Total time: Approximately 10 minutes.
First, start with a condiment since it is pretty hard to find a perfect condiment recipe that fits keto. Don't worry because you can try my suggestions for coconut chutney here. With this keto chutney, you can serve it beside other heartier keto dishes like keto rice or Dosa.
Idli (Indian steamed rice cakes), Pongal (a favorable South Indian delight), or can be seen as a porridge) are also great partners for this condiment. To diversify the flavor profile, you can consider adding some fresh herbs, lime juice, and tamarind.
Their catchy, refreshing, and citrus notes can please your taste buds. To shorten the time to make this coconut chutney, just pre-grate the coconut in bulk and freeze it.
This frozen coconut can last up to 3 weeks inside the freezer. However, the fresher the coconut, the better, so you should use it quickly.
Are you ready to make some keto coconut chutney?
Total time: Approximately 10 minutes.
The next option for low-carb and ketogenic condiments for you is this refreshing Raita. Traditionally, cucumber and plain Greek yogurt have already been the common ingredients for your delights, so you just need to avoid any sugary sweeteners.
This recipe might be pretty bland at first, but you will find the other components like salt, black pepper, cumin (of choice), and fresh mint leaves actually upgrade the flavor profile. A bit of paprika is also significant with Raita, so you should add this pungent note for a more tasty salad.
Raita tastes best when it is excellent, so you can whip some of this Indian-style salad beforehand, cover ạnd let it rest inside the fridge before using. I love using Persian or English cucumber for this dish since they are a bit more crunchy; you can try this tip, too.
Total time: Approximately 10 minutes.
With the main ingredient of cucumber, you might mistake this Kachumber, a perfect side dish for hearty Indian food, with the mentioned Raita.
One most significant difference here is that Kachumber doesn't call for yogurt, and there might be more fresh veggies inside this delight than in a portion of Raita.
Besides crisp cucumber (English variations), you can add tomatoes or red onions (with milder sulfur than the yellow ones and sweeter in taste). Kachumber also includes fruits like mangoes inside, but you shouldn't go for sugar-loaded fruits as they are not ketogenic.
The seasoning for this keto-friendly vegetable-filled Indian delight is absolutely simple. Some salt, pepper, and a splash of lime juice are great enough. As it takes almost no time to make, you should assemble some whenever possible.
No-fail recipe for Kachumber salad is right here!
Total time: Around 25 minutes.
Following a ketogenic diet means you should reduce the carb intake, but you can still find ways to enjoy your favorite Naan without worrying too much about "breaking the rules." The main obstacle to using Naan in a keto diet is the use of flour, and here is how to solve that.
My suggestion is to change the original use of all-purpose flour into keto-friendly substitutes. Some things like coconut/almond flour or psyllium husk (a kind of powdered fiber from Plantago ovata plant's seeds) are usable for your beloved Indian bread here.
You don't need to have all of them; just opt for those you have on hand. Besides the existence of coconut and almond flour, psyllium husk might be new for beginners, so my reveal for you is that it tastes like oatmeal water.
Cooked keto Naan can last up to 2 days in your pantry (remember to cover it), and the shelf life can even be longer once you freeze them.
Sometimes, I want nothing but a crunchy Dosa for breakfast. In an authentic Indian-style recipe for Dosa, rice flour is usually mixed with urad dal (or split black gram). Unfortunately, both are not for the ketogenic diet, and you have to alter them.
Unlike urad dals, moong dals/yellow dals have more protein and fewer carbs, making them a better ingredient for keto meals. However, to reduce the carbs and have your dals softer for the dosa batter, you should soak it for 2 or 8 hours before making it.
The other option for you is to utilize almond flour. This nutty flour is the most recommended all-purpose or additional flour used in keto variations of various dishes, and this Dosa is just one of them. The best companions for this Dosa are also chutneys, and my keto chutney is great.
Remember to form a thin layer of batter on the pan (on low heat only) so that your Dosa can be extra crispy. People can hardly detect the differences between keto Dosa and the regular ones.
Total time: About 25 minutes.
Don't be fooled with the rice-resemble illustration for Poha there because that's just cauliflower rice or grated cauliflower florets. You can make your own cauliflower rice at home or buy the premade ones at the store. Both are great to ease your cravings for carbs or rice.
Compared to butter, ghee acts as nothing less. This ingredient offers an incredible amount of good fat and a distinctive roasted nuts note. The smoke point of ghee is also higher, so feel free to use it for stir-frying your cauliflower rice.
Other components like red onions, spices ( such as mustard seeds, turmeric, or curry leaves), herbs, and nuts (peanuts) do their work quite well in enhancing the quality of Poha. When ready to eat, just drizzle some lime juice as a "dressing" and enjoy.
An easy peasy way to make keto Poha awaits you!
Total time: Around 18 minutes.
Proudly saying, this ketogenic coconut rice will surely please anyone's taste buds. Utilize cauliflower rice as the base and other components like shredded coconut/coconut milk and spices for flavoring; this rice dish is tasty even on its own.
For the stir-frying process, coconut oil is pretty helpful here as it can make your rice dish even more fragrant. The spices used for this rice dish are pretty versatile, and you have various options to choose from, such as pepper, mustard seeds, chilies, etc.
Notably, urad dal (split black gram) and chana dal (chickpeas) are not entirely compatible with the keto diet. Because of that, you should change these optional components into cardamom pods or avoid any unwanted results during your weight loss period.
Total time: Around 30 minutes.
You'll now have another way to whip up keto treats with cauliflower rice. This chicken Biryani has always been an Indian lunch staple for me, and altering white basmati rice to cauliflower does make me feel more healthy.
Aromatic and flavorful (with all the pepper, Garam Masala, or turmeric), I can devour this "rice" dish every day of the week. The chicken breasts are lean and give sufficient proteins to fulfill your stomach.
You can also make this keto Biryani as a meal prep matching the Whole 30 diet since the ingredients match well with various healthy eating routines.
In the last step of serving, you should drizzle some drops of lime/lemon juice onto your delicacy so that the citrusy note can delight your taste buds better.
Total time: Up to 1 hour 5 minutes (including 30 minutes for marinating).
Talking about an Indian starter or appetizer, it is a must to mention Paneer Tikka or grilled cottage cheese skewers. First, let's talk about Paneer; this Indian cottage cheese has a distinguished firm texture that holds well under heat, making it compatible with many Indian dishes.
You should marinate all ingredients like Paneer cubes and bell peppers/capsicums in a special paste of yogurt and spices (red chili powder, turmeric, oil, or almond flour, of choice).
After marinating, skew every marinated paneer and capsicum into wooden sticks. And put them directly on a non-stick pan or inside an oven/air fryer.
All the ways help this Paneer Tikka to have a lovely sear on the exterior. The previous keto chutney is a perfect side for this, so try pairing them once.
Let's enjoy this keto Paneer Tikka right away!
Total time: Around 15 minutes (or 30 minutes if you want to add cashews and need to soak it).
Some people might assume Paneer Masala is Paneer Makhani (Butter Paneer curry), but you'll detect their differences after learning more about the food.
People with nut allergies can switch the cashews into melon seeds as it won't affect much on the desirable nuttiness of this food.
Ginger, garlic, and heavy creams are required components for a pot of Paneer Masala. In addition, instead of using, you may use flavorful stock (chicken/vegetables).
Each of them has a distinct contribution to the success of Paneer Masala; therefore, you should consider including them.
Last but not least, Paneer is a cheese type that you can easily accomplish at home, and my suggestion is to form it as an Indian instant pot delight. I promise it won't include too many steps as you might imagine to be done.
Total time: Around 30 minutes.
After a few keto food ideas, it seems like Paneer is a common ingredient for ketogenic delicacies in India. To make the list of Indian foods with this butter "tofu" even more diverse, I'll introduce this Palak Paneer (or spinach cottage cheese curry) for you.
To be short, Palak Paneer is a curry with a tomato base, so you'll find there are tomatoes (fresh and chopped or puree). Otherwise, spinach leaves (fresh or frozen) usually offer a slightly acidic taste after cooking, then the existence of Paneer's richness is a must to milden it.
Besides the aromatic spices like Garam Masala or ginger delivering a warm sensation to your food when tasting, chili flakes are optional, and you can ignore them. As a result, your leafy vegetable-based dish is wholly mild and fits children's taste buds.
Total time: Around 55 minutes.
The previous Palak Paneer can become both ketogenic and vegan when you alter the Paneer usage into actual tofu. The idea to assemble this food is pretty the same as Palak Paneer, and the ingredients are also similar.
Garam Masala, peppers, some coconut milk/cream, and so on are all included here. One additional step is to pan fry or bake the tofu cubes first before tossing them into the spinach-tomato gravy. The brownish sears help your dish hold the form better after cooking.
For those on the keto diet, alter your side dish for this original Indian tofu delight into coconut or cauliflower rice and keto Naan to avoid breaking the rules. Regular rice and Naan are great, but loads of carbs might ruin all of your diet efforts.
Total time: Up to 20 minutes.
Everyone might have already tried scrambled eggs once, so here is another take with a different ingredient that applies the same idea. This Punjabi-originated dish is extremely easy to prepare since it requires all the basic ingredients (Paneer, herbs, and some spices).
More importantly, Paneer Bhurji is not a dish to serve cold as your food can turn out rubbery after a while of waiting. Therefore, you should make it whenever you are ready to have it. The steaming hot spoonful of richness and spicy is simply irresistible.
Sprinkle some chopped leafy herbs onto your Bhurji for a livening green and aromatic effect. The Paneer Burji is filling for a light meal on its own, so you don't need an actual side dish for it. However, a piece of Naan is great if you don't want to feel hungry again too quickly.
Want to add a twist with broccoli to your Paneer Bhurji? Here is the best guide for you.
Total time: About 25 minutes.
Now, change the Paneer into tofu and assemble a plate of Tofu Bhurji (or Indian scrambled tofu) for your next breakfast. Tofu is a better option for fans of beany products while still wanting to have good quality food.
Tofu Bhurji is not complete without the existence of other veggies like onions (red/yellow), capsicums/bell peppers, tomatoes, and a variety of spices (turmeric/pepper).
Don't worry; these components are affordable, so you can easily accomplish them at home (wherever you live). Moreover, this dish can also be oil-free, and you can do that with only a slight twist by using water instead of water. Sounds healthy and attractive.
Total time: From 45 minutes (excluding marinating time) to 1 hour 55 minutes (including 1 hour of marinating).
There is nothing to tell you about how prevalent this Indian-style chicken-based treat is. Keto chicken Tikka Masala is a dish for all ages, and I promise you won't be able to deny this tempting dish after the first time trying.
Never forget to marinate your chicken with plain yogurt and spices carefully, or your meat will be bland and less attractive. From now on, if you have always thought that diet food is boring, then this ketogenic chicken Tikka Masala can easily change your opinion.
Burst in taste with spicy cayenne, Garam Masala with a touch of heavy cream (or full-fat coconut milk for a dairy-free diet), the gravy of this dish is simply tasty.
Keto Naan or cauliflower rice is the side dish recommendation for this ketogenic chicken dish. Their mild taste helps boost the harmonization in this treat a lot.
Total time: About 30 minutes.
Okras are high in vitamin K and C, and they have several health advantages, such as reducing inflammation and helping to control blood sugar levels. As a result, you should incorporate this fresh veggie into your diet, and my keto Bharwa Bhindi is an excellent way to begin.
The stuffing for Bharwa Bhindi is pretty fixed. Most of the time, there will be only spices, such as coriander, cumin, and amchur powder (dried mango). Even though fresh mangoes are not keto, amchur powder is a great seasoning for ketogenic foods.
Its favorable tartness and citrusy indeed act perfectly as a taste-enhancer. Once processing your stuffed okras directly on the hot pan, remember to use the low heat only. Haste makes waste; you won't want to burn your food.
Otherwise, if you want to minimize the unhealthy fat from oil, this Bharwa Bhindi is an Indian dish compatible with the air fryer. For the dish's companions, keto options for rice and Naan are highly suggested.
You won't want to miss out on this keto Bharwa Bhindi, trust me.
Total time: About 30 minutes.
This keto Indian shrimp Curry is an excellent way to escape mid-week blues, and trust me; there is nothing better to lift your mood than a bowl of good food. With a beautiful golden hue and a thick sauce, it can appeal to anyone from first sight when going with a scoop of keto cauliflower rice.
Because the main ingredient is shrimp, pungent spices like ginger, garlic, and ground cumin are essential to eliminate any fishy odor contained. On the other hand, never miss a portion of coconut milk/ cream for the base of this dish because it is the soul of your Chungi Malai.
I guarantee you can hardly go wrong when making this Indian prawn/shrimp delicacy following my suggested recipe. One good news for you is that Chungdi Malai is not spicy, so you can pack it for your office or your children's lunch boxes.
Total time: From 1 hour 25 minutes to 3 hours.
Butter chicken has never failed to impress people with its deliciousness, which is also a reason why this authentic Indian curry is famous globally. Compared to various other curries, Makhani is much milder, and the tasty creaminess flavor layer is its uniqueness.
Although chicken breasts are okay, I suggest using chicken thighs as this meat part is a bit tender and delivers a better texture when chewing. Before turning to the cooking steps, the chicken should be marinated well in spiced plain yogurt/sour cream mixture for 1 or 2 hours.
Heavy cream always takes a vital role in a Makhani Curry's gravy. On the side of that, tomato puree/paste and a note of garlic help form the luscious sauce, which is a flawless partner of keto Naan or cauliflower rice.
Total time: From 33 minutes (stovetop method) to 6 hours 20 minutes (inside a slow cooker).
Murgh Korma is a Curry delight having its roots in North India, and people love it for its pronounced creamy notes. The light sweetness from honey is essential for Korma, but you need to omit it for a true keto Murgh Korma.
Garam Masala, ground cumin, or other spices accentuate the richness of the food well. If you don't have much time to monitor your chicken Curry, this ketogenic Murgh Korma is a beautiful set-and-free, Indian slow cooker specialty. Sounds great!
It might take a few hours to whip this dish in the kitchen gadget, yet, you can have a total soft bite when devouring it.
This keto Murgh Korma is much easier to make than you think!
Total time: Up to 40 minutes.
On the days that you don't want anything fussy for food, this Indian boiled egg delicacy can be an ideal way out. Your Baida curry is relatively quick to assemble and contains plenty of robust notes from the Masala mix.
Moreover, the rich layer of ghee or coconut milk helps balance the overall effect gorgeously. Consider adding some premade stock/base (chicken or vegetable stock) for a deeper gravy. Don't get me wrong; you can use water for the base; it's just the use of flavored stock is a bit better.
Since you are trying to cut down on carbs for your diet, consider serving this flavorsome curry with a portion of cauliflower rice or keto Naan. Those companions can surely provide you with satisfaction no less than the original ones.
Total time: Around 1 hour (including the marinating time).
It is hard to make fried chicken keto while still offering you a scrumptiously crispy exterior. Are you curious? Your wanted answer lies in the use of ground psyllium husk powder (which generally delivers an oat-like taste).
This tempting Murgh Farch might remind you of a South American-style fried chicken, but they are not the same. Boneless chicken thighs are the best meat part for frying since they contribute an excellent ratio of fat and lean meat.
The thighs are also easier to cook since they won't turn dry as quickly as the breasts. Anyway, to have a flavorful piece of Murgh Farcha, don't forget to marinate it with a mixture of spices (black pepper, turmeric, red chili, etc.) for at least 30 minutes.
This chicken dish matches perfectly with the cilantro-mint chutney (with yogurt and cream cheese), and you can prepare these condiments when marinating your chicken.
Total time: About 30 minutes.
Vindaloo is actually a special kind of curry because local people created it under the solid influences of Portuguese delights. In Indian gastronomy, people also make Vindaloo with pork or mutton; but chicken is a little more affordable and easier to eat.
Vinegar and garlic are the significant features in all Vindaloo variations, so don't overlook them. These flavors will not make you feel uneasy because each component in this food complements the other well.
Vindaloo is famous for its intense spiciness. As a result, for those who are unable to ingest excessively spicy delights, a few doses of hot spices should be omitted (cayenne or dried red chilies). Coconut milk (optional) also lends a gentler and tastier flavor to your curry.
Total time: Around 23 minutes.
Next, let's talk about a South Indian treat, the keto variation of chicken Mulligatawny soup. In a portion of this soup, chopped cauliflower rice/florets are essential. Besides, you can add some diced carrots or celery stalks to enhance the nutrients profile.
This foolproof Indian soup is a heart-warming treat to serve for any weeknight meal or as a side dish in a hearty feast. Once tasting, the food's creaminess from full-fat coconut milk and appropriate aromatic notes can easily tempt you.
Serve it alone is fascinating enough, yet you can also have an option of having it on the side of other keto "starch" bases of choice.
I guarantee this chicken Mulligatawny soup is one of the best soups you've tried!
Total time: Around 30 minutes.
Not every curry is saucy, and as you can see from the picture, this Keema/Qeema is a typical dry Curry. Unlike a few other mentioned curry, the main protein for Keema is ground meat (lamb/beef).
From the first mouthful, you can immediately experience all the signature curry flavors (from curry powder, garlic, ginger, etc.). Not as intense as the tongue-tickling Vindaloo, the moderate spiciness in this Keema supports your taste experience beautifully.
In case you wish for a hearty curry for a busy weeknight dinner, then you can totally opt for this inspirational Indian dinner idea. Why not? It takes a short time to process and is filled with good nutrients. How perfect!
When plating the food, a bed of cauliflower rice for the base and sprinkled, chopped fresh herbs, and an optional dollop of plain yogurt are all the best.
Total time: From 8 minutes (without tomato base) to 35 minutes (including the tomato sauteeing step).
With its favorable mildly sweetness, Zucchini has always been many people's beloved gourd, including me. That gorgeous goodness is lifted even more through this South Indian keto-friendly side recipe. What can be more convenient than stir-fried veggies?
Besides zucchini, tomatoes/grated coconut can also be a part of this Poriyal, and you can opt for them or not based on your preferences. Or else, with only zucchini and spices (mustard seeds/pepper/chili), your food is excellent already. It's a perfect nominee for a quick dinner.
Total time: Up to 20 minutes.
Move to an absolutely famous Indian beverage, Chai Tea Latte. This recipe is prevalent globally thanks to its palatableness and various health benefits it can provide. Traditionally, Chai tea includes black tea and spices (nutmeg, cinnamon, etc.), and milk.
Since cow's milk is not a keto-friendly ingredient. Therefore, to make these good Indian drinks become more keto, you can opt for nut-based milk (like almond milk) or coconut milk.
However, heavy cream is still considered an excellent ketogenic component as long as it is plain (unsweetened) so you can also add it in for the creamy note.
If you want your Chai to be sweeter without sugar, you can use some ketogenic sugar substitute such as Erythritol (a low calories sugar alcohol).
After making, the drink can stay fresh in the fridge for two days, and it tastes pretty good no matter whether you want to serve it hot or cold. Enjoy!
Total time: Up to 40 minutes.
To a foodie, whenever mentioning Indian light meals or snacks, you'll immediately think of Samosas. But, this delight often has its exterior of phyllo pastry and is loaded with carbs (from aloo (potatoes) fillings), so I will show a way to fit the ketogenic diet better.
Switch the traditional Samosa dough with other keto options such as homemade coconut flour-based dough or the store-bought "fajita" tortillas (a typical Mexican delight/wrap).
If you prefer to put some effort into making the dough at home, you can totally change the coconut flour into almond flour. Psyllium husk, baking powder, and some salt exist to create a qualified exterior for your crispy treats.
For the filling, boiled cauliflower mixed with Garam Masala and other spices (ginger, garlic, cumin) play their role well in making this keto Samosa robust. This dish is also an ideal keto air fryer recipe as they are compatible. You'll also save time for frying, so try it once.
Nothing can go wrong when serving crispy Samosas for a snack; try this recipe now.
Total time: From 3 hours 10 minutes to overnight (for soaking the chia in a longer time).
I have to say that this keto chia pudding is an ideal Indian dessert for lazy and busy people. You only need to soak the chia seeds in coconut cream/almond milk and spices (cardamom, vanilla extract) in the fridge overnight and enjoy it the next day.
The shortest time to savor this delicacy is at least 2 or 3 hours after soaking your seeds; nevertheless, the wait will be worthwhile.
After absorbing all of the liquid, the chia seeds will fully swell and form a pudding-like consistency, indicating that you are ready to enjoy your light sweet treat.
Furthermore, you can make this keto chia pudding 5 to 7 days ahead of time because the dish stays well in the fridge during that period.
Total time: Around 20 minutes.
No Indian cuisine lover that has never tried Pakoras (or Fritters). Pakoras are an Indian street food staple, showing how Indian people love this delicacy. The main ingredients for Pakoras are pretty varied, and onion is a bit more effortless for a beginner.
Omit the carbs from regular flour, and with the use of almond flour, you'll be able to create your own keto onion Pakoras in your own kitchen. Simply mix every chopped component (ginger, curry leaves, onions) with the flour and some salt to taste.
After that, deep-fry your Pakoras in sizzling oil (around 350 degrees F) to form a lovely crispy effect. Lastly, serve this with your choice of keto sauce, and your dish is ready to crave.
Total time: Around 34 minutes.
Pav Bhaji, or the food combo including Indian-style thick veggies curry served on the side of a bread roll, is a street breakfast in India. For today's ketogenic variation of this food, I suggest going for cauliflower curry, mainly flavored with Garam Masala spice mix and fenugreek.
It's great if you want a heartier meal with extra veggies (like bell peppers). While being a popular veg curry component, peas are not recommended (because peas are rich in carbs). Fresh herbs may improve the scent, so don't leave them out.
Instead of regular bread/buns for the sides of the vegetable Curry, go for the keto variants. Why not try it with my keto Naan recipe? I'm confident it's a safe bet for a good start.
With only 4 minutes, you'll know how to make keto Pav Bhaji at home!
Total time: Around 35 minutes.
Halwa doesn't have its roots in India; it indeed came from the Middle Eastern gastronomies and gained its popularity in this country. This humble confectionery doesn't require any fussy ingredients to make; you'll find there are only almond milk/powder and some other spices.
The almonds fit the keto diet and can provide many health benefits, so making a sweet treat calling for this ingredient might help you feel a bit more comfortable.
If you are a coconut dessert fan, you can alter almond milk with coconut milk. Additional coconut powder can also help your almond Halwa encase a note of "tropical." Saffron strands and chopped nuts are the most frequently used toppings for this Halwa. Yummy!
Total time: Around 15 minutes.
Looking at the English name of this food, you will know a bit about the main ingredient for this Indian sweet treat. Traditionally, Ladoo refers to food consisting of sugar and flour forming into small, bite-size balls. Therefore, you can see that the original Ladoo is not keto.
However, changing this dish into a more keto variation is pretty simple. Change the regular flour into almond/coconut flour and utilize artificial, sugar-free sweeteners (stevia, a famous sugar substitute). Your dessert can still be sweet and tasty while being 100% ketogenic.
I promise you won't fail to make keto Ladoo following this guide.
Roll Up Your Sleeves And Create Some Ubiquitous Indian Foods!
If you lack ideas for ketogenic delicacies and want to diversify your foodie list with some new recipes, my humble article is the best one you can find. You can literally find everything here with starch-based alternatives, hearty stews, or mellowy desserts/beverages.
In case you haven't chosen which ones to make initially, I recommend chia pudding or Chai tea. Scrambled Paneer or tofu (Paneer/Tofu Bhurji) and Raita are also easy to assemble, so you can hardly make it wrong.
Hope that my suggested ketogenic Indian delights above benefit you when you are on a diet. Do you have any other keto delight that I haven't listed yet? Feel free to leave a comment to let me know. Every contribution from readers is a huge motivation for me.