Do you have a love for Goan foods and a desire to explore the coastal region's delectable specialties? Then you're in luck, my friend! This article is packed with tasty Goan dishes and fascinating insights.
Prepare to uncover the flavors and history behind these incredible dishes. So, grab a seat and get ready to indulge your taste buds with the tantalizing flavors of Goan food.
My mission is to provide you with a comprehensive understanding of this regional Indian cuisine, so pay close attention and soak up all the valuable information I have to offer. Let's dive in!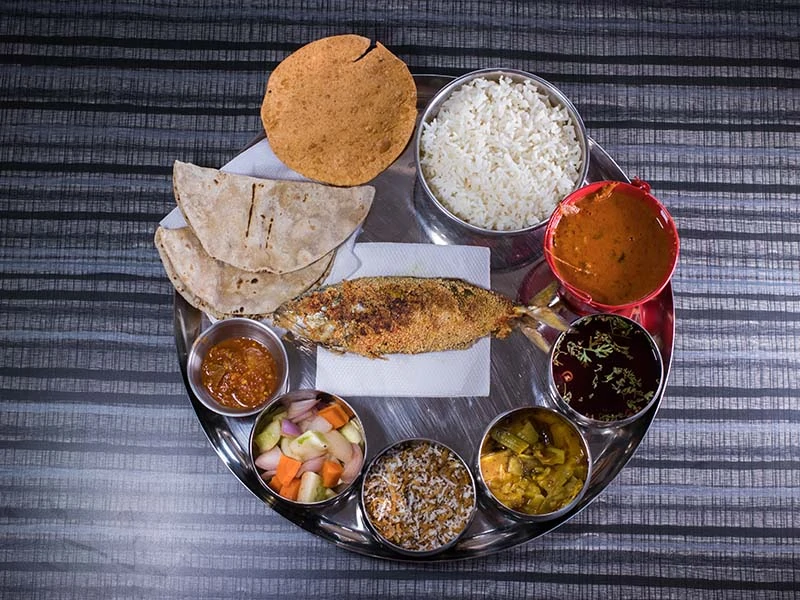 Key Ingredients In The Cuisine Of Goa
Here are some components that create the fantastic delicacies in Goa.
Seafood: Goa's coastal location offers an abundance of seafood, such as fish, prawns, crabs, and more.
Coconut: It is a staple ingredient in Goan cuisine, which is available in various forms: grated coconut, coconut milk, and coconut oil, adding richness and depth of flavor to many dishes.
Spices: Goan cuisine incorporates many kinds of spices, such as turmeric, cumin, coriander, red chili, and black pepper. Garam masala and Xacuti masala, specific Goan spice blends, are also commonly used.
Tamarind and Kokum: These souring agents are widely used to add tanginess and acidity to Goan dishes. Tamarind is derived from the fruit of the tamarind tree, while kokum is a dried fruit from the Garcinia indica tree.
Rice: Rice is a staple food in Goa. They come in various forms like steamed rice, rice-based flatbreads, and rice cakes.
Vinegar: Goan people often use vinegar, especially in meat dishes, to provide a distinct tanginess and to help tenderize the meat. The most commonly used vinegar is the toddy vinegar, made from the sap of the coconut palm.
Cashew: Introduced by the Portuguese, cashew nuts have become an essential ingredient in Goan cuisine, used in dishes like Kaju Curry and Feni, a popular Goan alcoholic beverage made from cashew apples.
Jaggery: Jaggery is a traditional unrefined sugar made from sugarcane or palm sap. Locals use it to sweeten many Goan-style desserts and sometimes added to savory dishes for a hint of sweetness.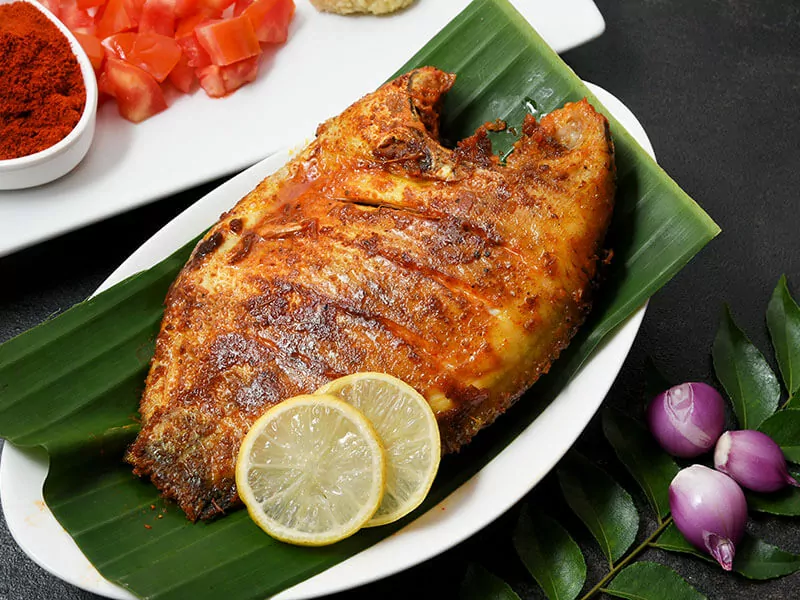 Mouthwatering Goan Meat-Based Dishes For You
As a former colony of Portugal, many yummy meat-based foods of Goan cuisine are inspired by many classic Portuguese dishes. For more information, keep reading to find out!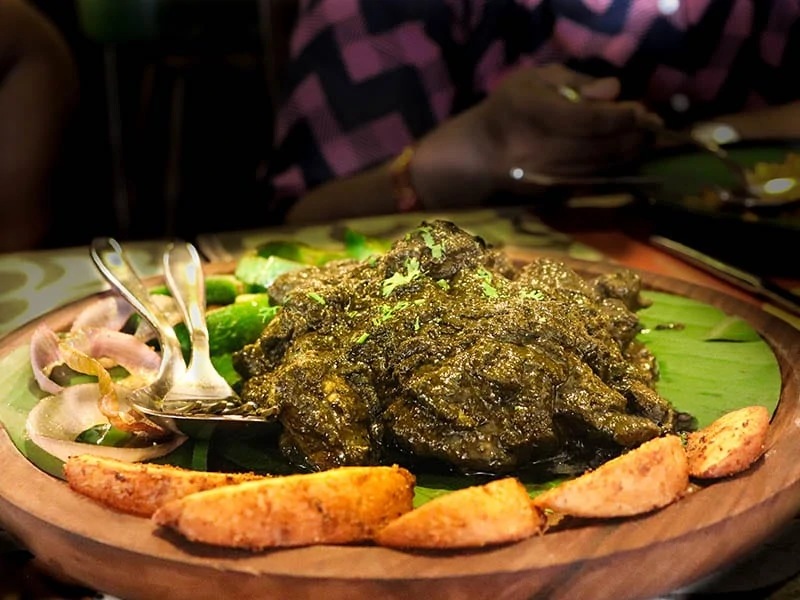 Chicken Cafreal (aka Frango à Cafreal) is a famous Goan dish with Portuguese origins. This spicy and flavorful chicken preparation is known for its vibrant green color, which comes from the use of fresh coriander (cilantro) leaves in its marinade.
Its "Cafreal" name came from the word "Cafre", which was a designation of the people of Cafraria, a region in Southern Africa.
The dish features succulent chicken pieces, typically marinated in a paste made from fresh coriander, green chilies, ginger, garlic, and a blend of aromatic spices like cinnamon, cloves, black peppercorns, and more.
The marinated chicken is then pan-fried, grilled, or roasted, resulting in a dish with a delightfully crispy exterior and juicy, tender meat. You can enjoy this treat with a side of Goan-style bread like poi or pav.
Let's head to the kitchen to cook outstanding Chicken Cafreal!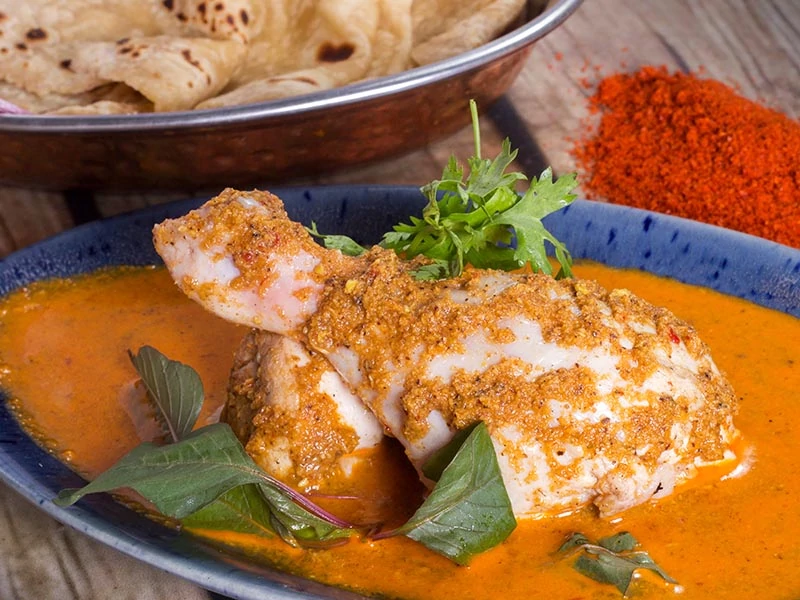 Chicken Xacuti is another prominent dish of the state of Goa. This food is influenced by Portuguese cuisine. This amazing recipe is a harmonious combination of chicken, potatoes, coconut, chilies, and various spices. The dish's unique taste also comes from the red chilies of Kashmiri cuisine.
This famous recipe originated in Harmal in Pernem Taluka of Goa when fishers created a sauce with turmeric, nutmeg, poppy seeds, fennel seeds, and cinnamon to eat with fresh chicken and fish. It was chosen as a favorite dish by the British poet Tim Key.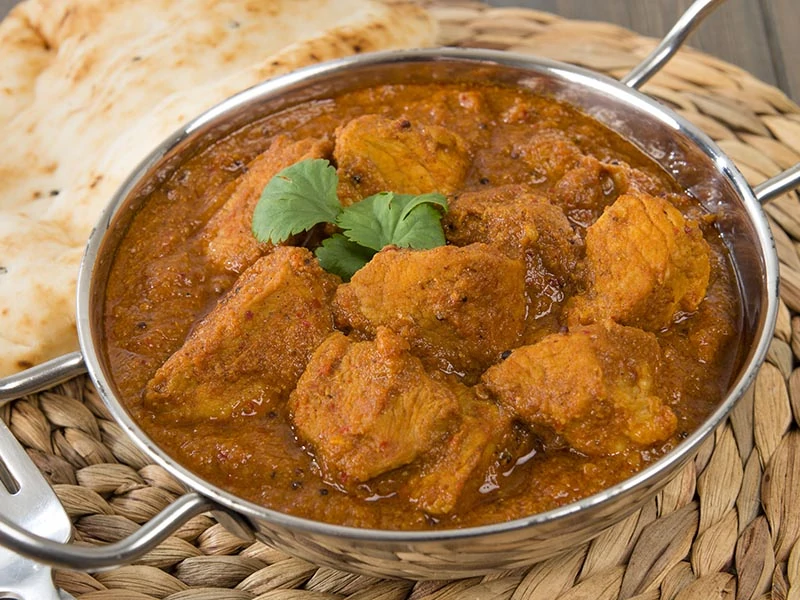 Vindaloo is a famous curry recipe in Goa. It is a pride of the Catholic community in this state. Its origin is based on a Portuguese delicacy named Carne de Vinha D'alhos.
Portuguese explorers brought Carne De Vinha D'alhos (meat in garlic marinade) to Goa in the 15th century. The original recipe of this Vindaloo was born when Portuguese sailors packed raw ingredients in layers of pork and garlic and soaked them in wine.
Besides pork, vinegar, chili peppers, and other spices (like cumin, cinnamon, cloves, etc) are important components to make it not only flavorful but also appealing in a reddish-brown color. Moreover, natives in Goa have replaced wine with palm vinegar to make this food.
Quick fact: The word "Vin" in its name is derived from "Vinegar", and the word "aloo" means potatoes. Also, it has another name as "Vindalho", with the word "ahlo" meaning "garlic".
Listen to fantastic things about the delicious Vindaloo.
4. Feijoada – Stew With Beans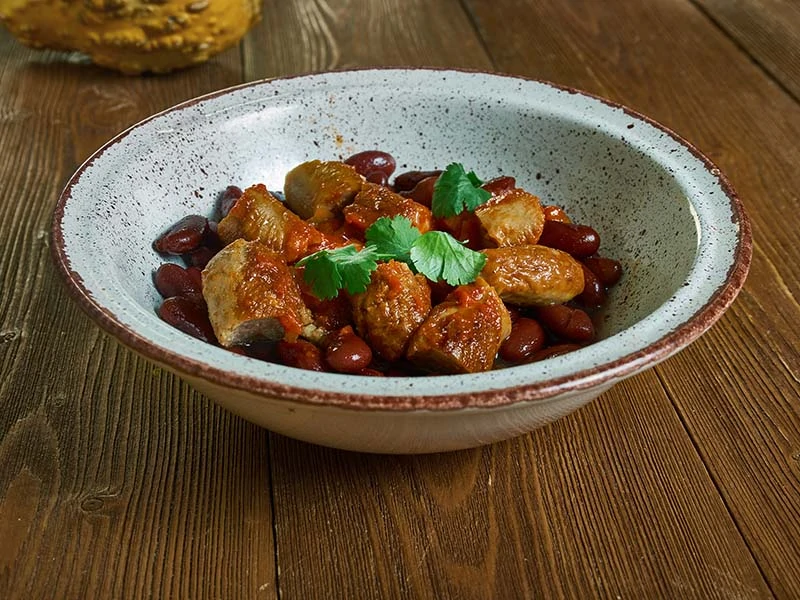 Feijoada is a hearty stew that traces its origin to Portugal. And the Goan Feijoada is a delicious adaptation of the traditional Portuguese recipe.
However, unlike the traditional Feijoada, which typically features an assortment of meats like pork, sausages, and beef, the Goan version often incorporates pork and pork sausage as the main protein. And they combine with beans, like red kidney beans or black-eyed peas, to create a hearty and wholesome Indian meal.
The Goan Feijoada also stands out for its use of regional spices and flavors, such as cloves, garlic, ginger, and black peppercorns. Thus, the dish has a rich, smoky, and slightly tangy flavor, with a thick, stew-like consistency.
FYI, in Portuguese, the term "Feijoada" is derived from "feijão," which means "beans", highlighting the importance of this ingredient in the dish. In some varieties, it might include different types of veggies, like cabbage, carrot, or pumpkin.
5. Sorpotel – Spicy Pork Offal Stew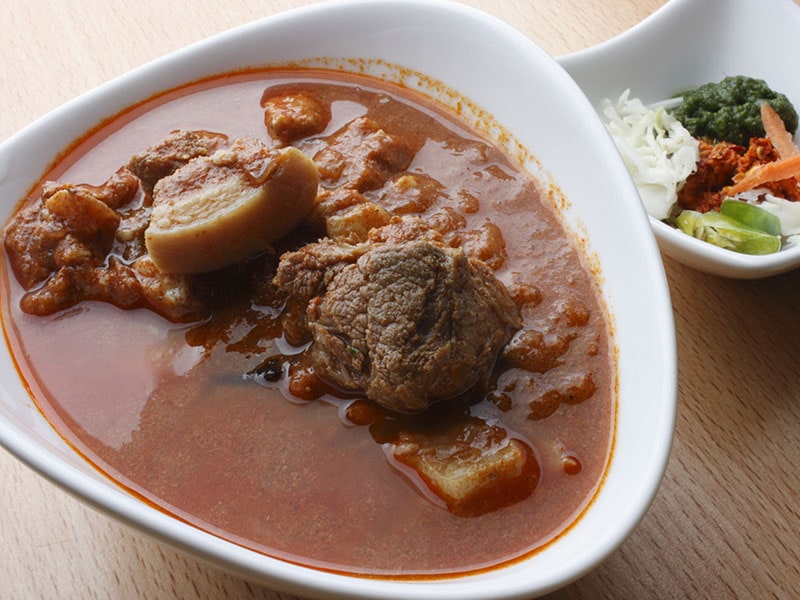 If you like dishes made with animal organs, Sorpotel is an option you should consider.
This recipe comes from the dish Sarapatel of Portugal's Alentejo region. In Goa, this flavorful and spicy dish is often prepared during special occasions and festive celebrations, like Christmas.
The main ingredients of Sorpotel include diced pork, liver, and sometimes other offal, even blood. Similar to other Goan stews, spices are key additions. In this case, dried red chili, cumin, and peppercorns are the main ones.
The appearance of other materials, such as vinegar and sauce, will help enhance its flavor. People often eat Sorpotel with steamed white rice cakes (Sanna) and coconut bread in Goa.
6. Chorise – Goan Sausage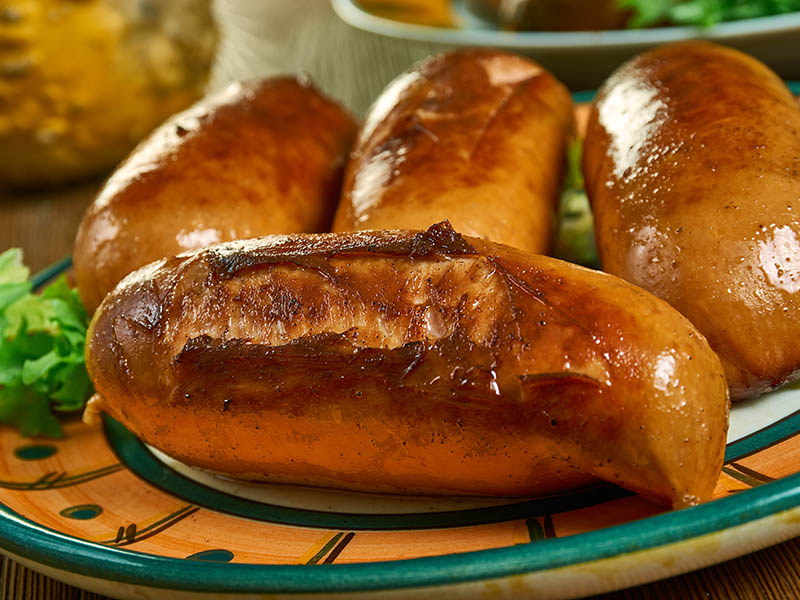 If you are a fan of hot spicy dishes, you should try Goan sausage. This delicacy is influenced by Indo-Portuguese cuisine. It was born when people in Goa pickled meat in alcohol, vinegar, and chili, as Goa's moisture made it difficult to process European-styled sausage.
The main ingredients of Chorise sausage include pork, vinegar, and a blend of spices such as Kashmiri red chili, cumin, turmeric, etc. These spices infuse the sausage with a deep red color and a complex, spicy flavor profile.
While Chorise is similar to the Chorizo sausage variety in terms of its origin and the use of pork, there are notable differences in flavor and ingredients.
Chorizo typically contains smoked paprika, which gives it a smoky taste. On the other hand, Chorise sausage has a spicy and tangy flavor that is distinctively Goan.
Its rich taste makes it a versatile ingredient, suitable for use in a variety of dishes, such as curries, rice dishes, and even as a filling for bread.
Take a trip to Goa to try an incredible taste of Goan sausage.
Tasty Goan Dishes With Seafood
Goa is a coastal region in India, so it is easy to find a lot of delicious seafood dishes when traveling to this state. You can refer to the list in this section for your next trip.
7. Balchao – Goan Prawn Pickle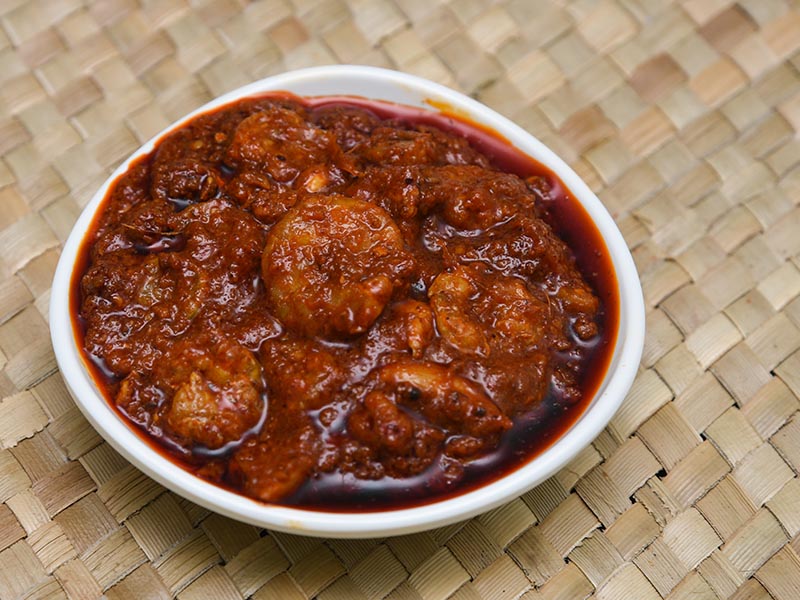 Balchao is one of the recipes you will be addicted to the first time trying. Its spicy taste will leave an unforgettable impression on your mind. This food is the product of local prawns, vinegar, and tomato-chili sauce.
Catholic Portuguese brought Balchao to Goa during the colonial period. The first Balchao version was born in Macau, and people in Macao called it Balichao. In addition, people in Goa will replace prawns with meat or fish.
You can find different ways to prepare Balchao. Catholics often add coconut vinegar to bring intense acidic flavors. Meanwhile, cane vinegar is the choice of Hindus for a lighter taste. Moreover, Balchao made with white distilled or malt vinegar also appears regularly.
Finally, serving it with hot steamed rice or poi bread is the best option.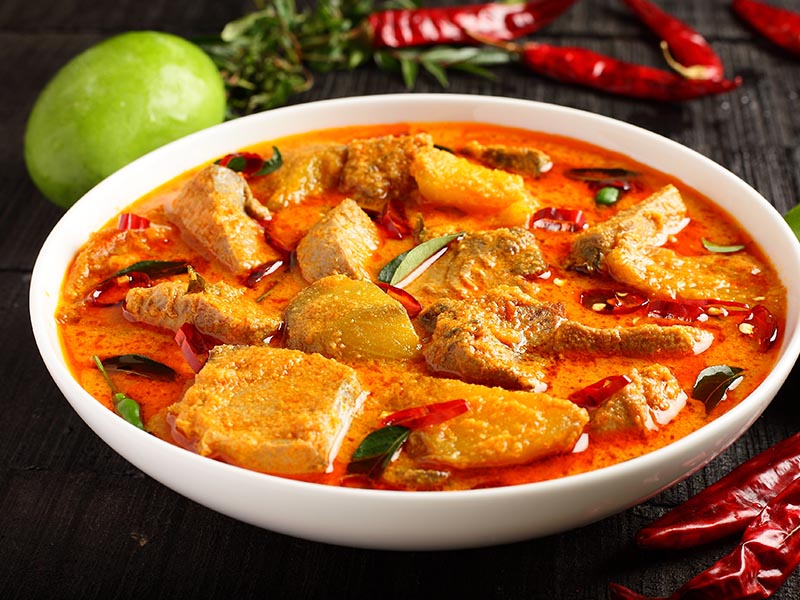 Goan Fish Curry, also known as Xitti Kodi, is a staple food of Goan cuisine. A decent-sized Pomfret or Kingfish and mango are the main ingredients of this food. In addition, the flavor of coconut and other spices will fascinate you right away.
This incredible recipe is a pride of Goan cuisine. Goans often use this curry to treat friends, acquaintances, and sworn enemies with the greeting "What was the curry today?".
The Goan Fish Curry has several variations depending on religious and regional influences. The Hindu version of the dish differs from the Catholic one. Additionally, there are subtle differences between the fish curries of North and South Goa, with each region boasting its unique spin on this beloved dish.
9. Fish Recheado – Goan Stuffed Mackerels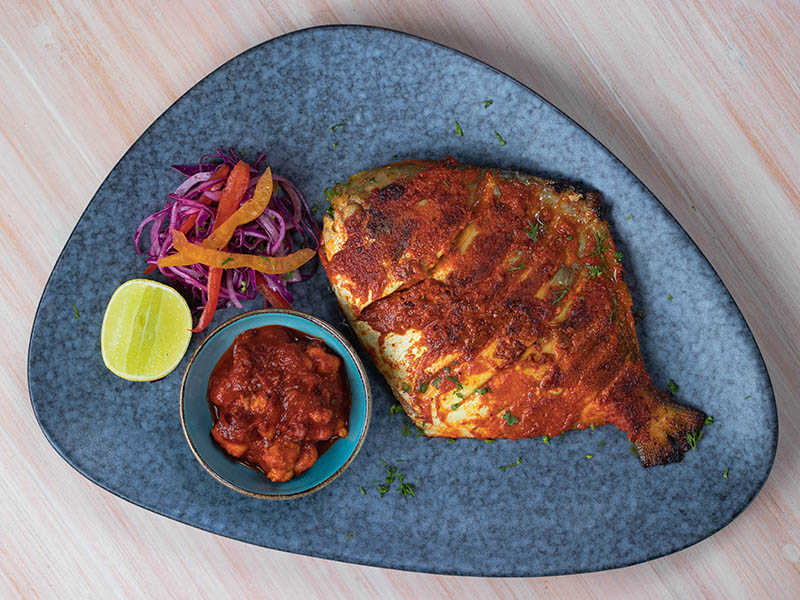 Fish Recheado features stuffed mackerels as its star ingredient. The term "recheado" comes from the Portuguese word "recheado," which means "stuffed."
The key ingredients in fish Recheado include fresh mackerels, which are slit and stuffed with a flavorful and tangy Recheado masala paste.
This paste is a combination of red chilies, ginger, cumin, cloves, cinnamon, tamarind, and vinegar, creating a spicy, tangy, and slightly sweet flavor profile. The mackerels are then marinated with this paste, allowing the flavors to permeate the fish.
The dish is typically pan-fried until the fish is crispy on the outside and tender on the inside, resulting in an appealing contrast of textures.
To serve Fish Recheado, it is best to accompany steamed rice, bread, or Goan flatbreads like poi or sannas. It can also be paired with a simple salad or a side of vegetables to create a well-balanced Goan meal.
Follow these instructions to make yummy Recheado masala.
10. Ambot Tik – Spicy And Sour Curry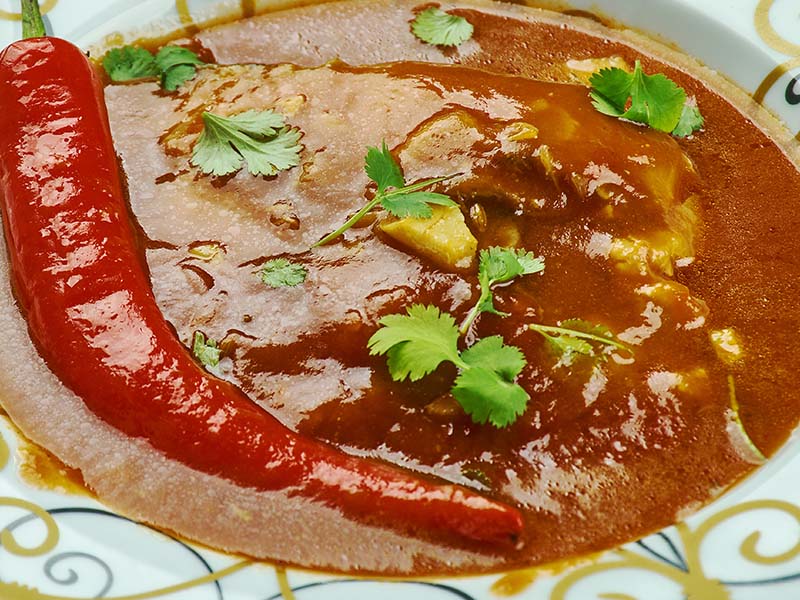 I believe you will regret it if you miss Ambot Tik when visiting Goa. This appealing food is a harmonious combination of red chilies, kokum, tomatoes, masala powder, and onions.
In Konkani, the word "Ambot" in its name means "sour," while "Tik" means "spicy". Now you know this dish's main flavor! That's right, this is a sour and spicy curry with fish as a typical main protein.
People in the Goa region often use shark fish for this food. In addition, you will also find prawns and calamari in this food.
11. Caldin – Yellow Curry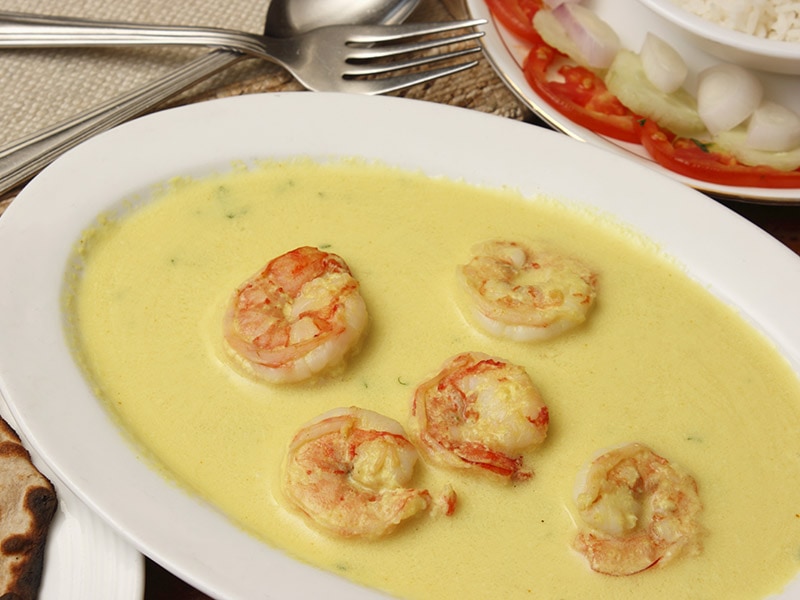 Caldin is a mild, coconut-based curry that shows this region's love for seafood and aromatic spices.
The ingredients in Caldin typically include a choice of seafood, such as fish, prawns, or crab, cooked in a fragrant and mildly spiced coconut gravy.
The gravy is prepared using a blend of coconut milk and spices like coriander seeds, cumin seeds, turmeric, and green chilies, which create a light yellow curry.
Caldin has a creamy and slightly sweet taste. To serve Caldin, steamed rice is the best choice. It can also be served with Goan flatbreads like poi or sannas or crusty bread to mop up the flavorful sauce. Caldin can be enjoyed as part of a larger Goan meal, alongside other dishes like Recheado, Xacuti, or Balchao.
Regarding its origin, the term "caldin" is derived from the Portuguese word "caldeirada," which refers to a fisherman's stew. Therefore, it highlights the dish's Portuguese influence.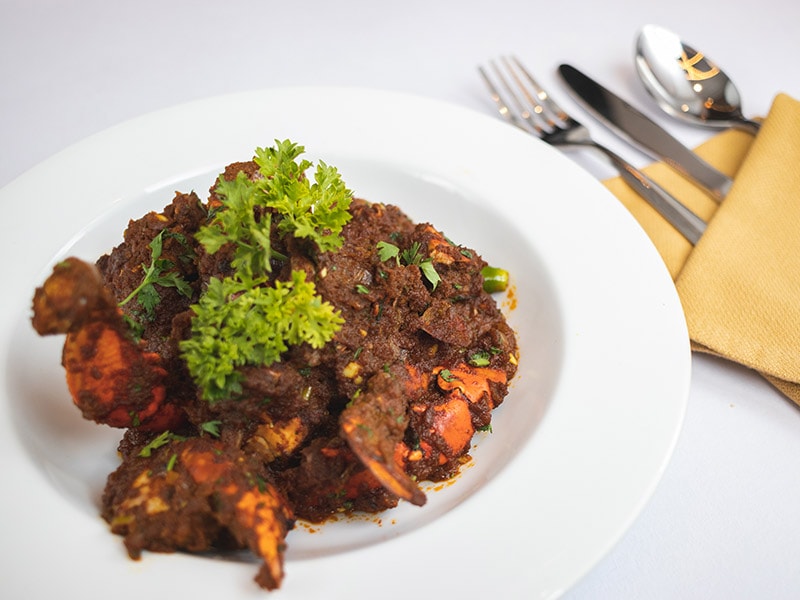 You can identify the essential component in this dish right from its name. Yes, it is crab. In addition, you will also taste the grated coconut, tamarind, and clove flavors in this appealing food.
This attractive crab curry is a result of Indo-Portuguese cuisine. Many said it was also a native food in Mozambique. It is pretty famous in Goa because crabs are a common seafood in this coastal area.
For a fulfilling meal, Goa people often eat it with rice or bread.
It is straightforward to create mouthwatering Crab Xec Xec.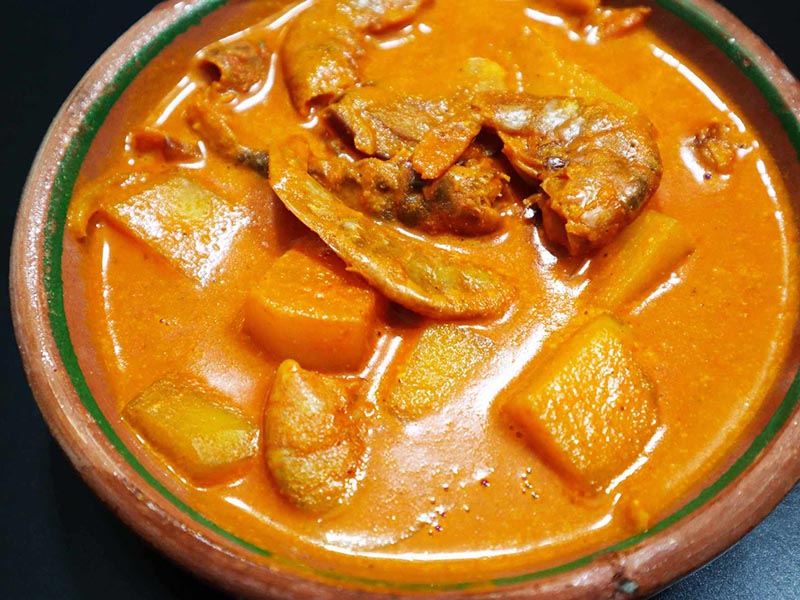 Samarachi Kodi appeared for the first time in the Northern villages of Goa. This prawn curry recipe has a strong and rich flavor. Many ideas said its name originated from a circular vessel that had eight small bowls named Samardem.
Samardem was a tool to store spices. The eight types of spices contained in this vessel were pepper, mustard, cloves, coriander seeds, fenugreek seeds, cinnamon, cumin, and star anise. Up to this day, many Hindus still refer to fish curry as Saamarem.
It is an indispensable food for weddings of Catholics. To make this yummy curry, the chef will use about 21 spices. Moreover, dried mango seeds in this food will bring a gentle sourness to this yummy food.
Incredible Goan Desserts For Ending Your Party
If you are looking for sweet foods in Goa to refresh your taste buds, I recommend tasting these amazing desserts in this part. It is so awful if you ignore them.
14. Bebinca – Goan Multilayer Cake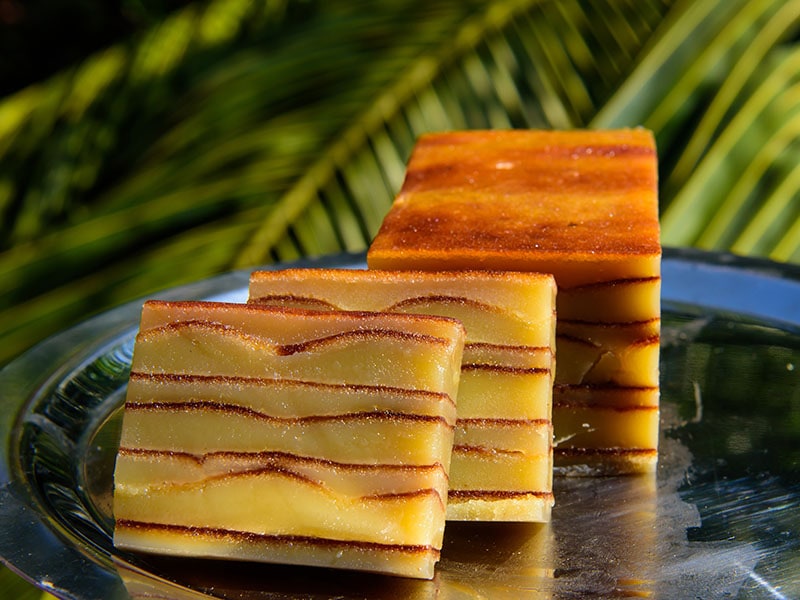 This awesome Goan dessert recipe is a cake with many layers created from eggs, flour, coconut milk, and sugar. This sweet treat is influenced by Indo-Portuguese cuisine, and it is known as "the queen of Goan dessert".
There is no authentic information about its origin, but it is said that a nun named Bebiana in the Convent of Santa Monica in Old Goa made this dessert first. Initially, the layers are the symbol of seven hills in Lisbon and an old city in Goa.
This yummy Indian dessert is a favorite choice on Christmas, but you can buy it in Goa at any time of the year. Its "Bebinca" name is similar to the name of the typhoon in the Northwest Pacific Ocean. In fact, the typhoon's name is taken from the name of this dessert.
In recent times, the Goan government has been trying to promote this food to quickly get an official Geographical Indication tag from the World Trade Organization.
15. Kulkuls – Goan Sweet Christmas Curls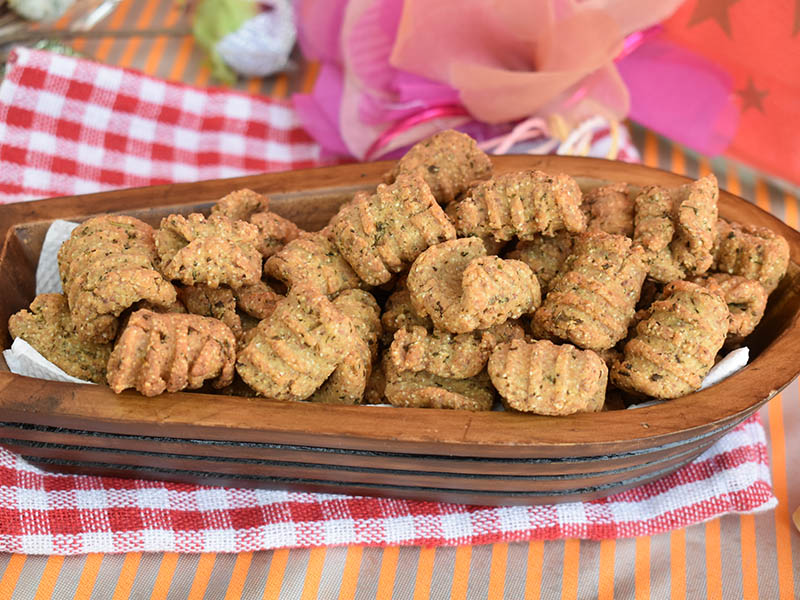 Kulkuls or Kidyo is a delightful bite-sized sweet treat that holds a special place in the hearts of Goans during the festive season, especially Christmas.
This dish is made up of Maida flour, butter, coconut milk, and eggs. You will be impressed by the small shell shape of Kulkuls and the eye-catching golden brown hue after being fried in oil or ghee.
This sweet treat is derived from European cuisine. It is an indispensable choice on Christmas in Goa as people usually prepare these sweets in large batches so they can share them with friends, family, and neighbors.
16. Nevri – Goan Sweet Pastries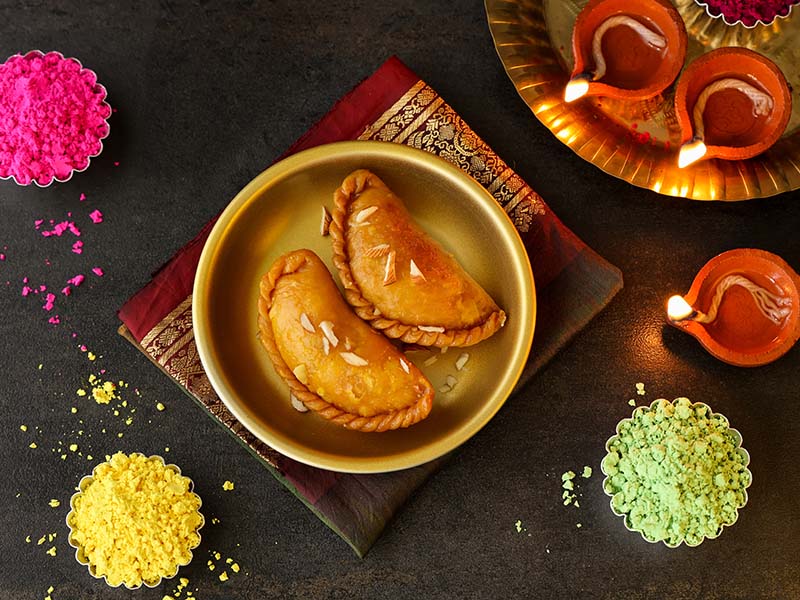 Referring to Goa's famous desserts, I cannot miss Nevri. The Goa people also called it Karanji. It is a sweet dumpling that many tourists love in Goa. In addition, it is also eaten a lot during Diwali and Ganesh Chaturthi festivities.
Its structure includes two separate parts. Flour, semolina, butter, and water will create its dough part. The inner filling is a combination of grated coconut, poppy seeds, sugar, and cardamom. Its half-moon shape will leave a profound impression.
There are different versions of Nevri in Maharashtra cuisine, which is Karanji, and Gujiya in the Northern Indian food list. Each version has distinctive fillings, so the flavor varies.
17. Patoleo – Steamed Rice And Coconut Cake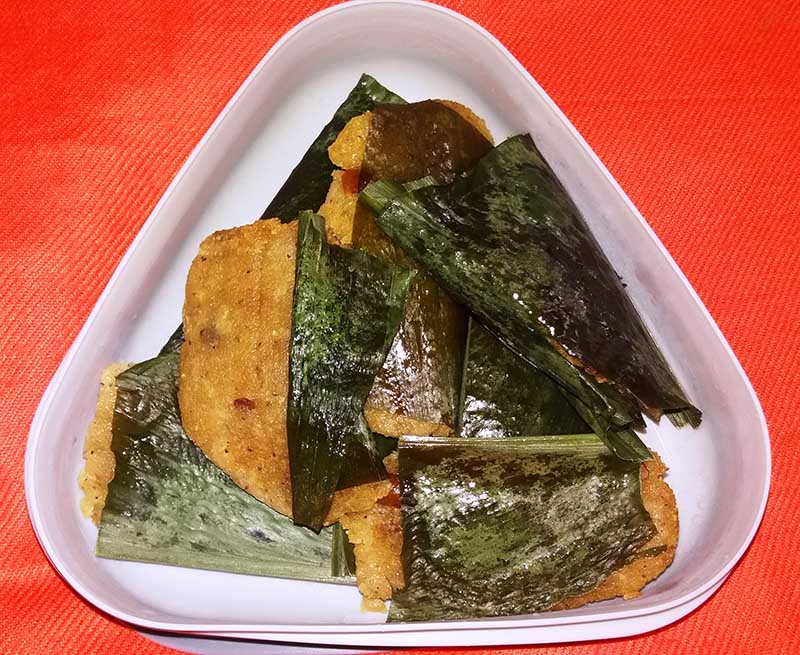 If you prefer steamed dessert, Patoleo is an excellent delight. This is a steamed rice and coconut cake that includes parboiled rice, freshly grated coconut, and jaggery or sugar. The rice is soaked and then ground to form a smooth paste.
One of the distinguishing features of Patoleo is the use of turmeric leaves, which are essential to the dish's preparation. Plus, the turmeric leaves not only serve as a natural steamer but also impart a unique and aromatic flavor to the rice cakes.
Patoleo is typically served warm or at room temperature, allowing the delicate flavors to shine through.
Hindus often cook it on Nag Panchami, Hartalika, and Shravan's second Sunday. The non-salt Patoleo version was a gift for Goddess Parvati, as legend has it that she craved these sweets during pregnancy. Hindus usually eat it at vegetarian lunches during Hindu festivals.
Other Fantastic Goan Recipes
This part will provide more choices to add to your menu. It is time to fall in love with their outstanding taste right now. More foods, more good choices!
18. Sannas – Goan Steamed Rice Cake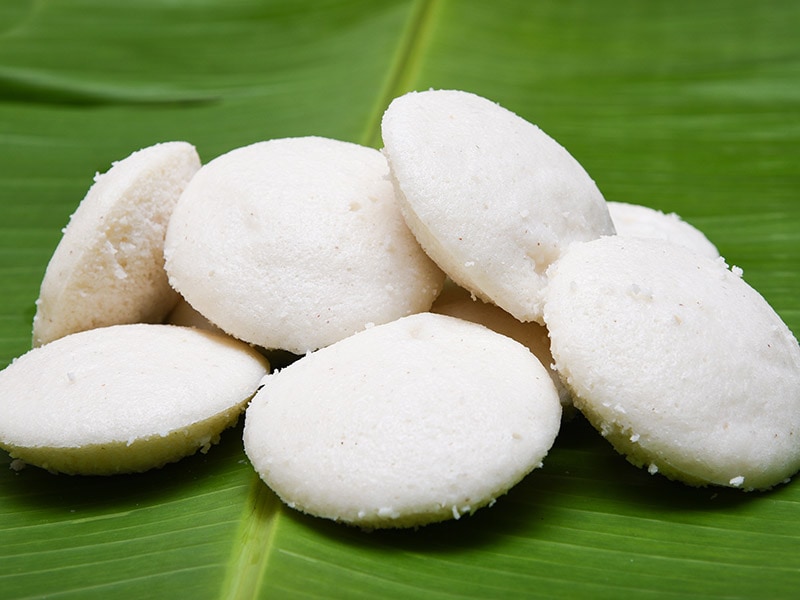 When traveling to this state, Sanna is an indispensable food in the tourist's Goan breakfast recipes when paired with coconut chutney, coconut milk, or Saambhar. The steamed savory rice cakes were the invention of the people on the west coast of the Indian subcontinent.
You will immerse yourself in cakes containing coconut and rice. In addition, it is also a popular dish all over India, in areas like Kerala and Mumbai. And both Hindus and Catholics love it.
Hindus will ferment Urad Dal (urad beans), coconut milk, and coconut water to make it. Meanwhile, the Sanna version of Catholics has two types, including toddy-fermented Sannas and a version with the sap of coconut palm as the primary material.
These directions will help you make Sannas at home easily.
19. Sorak – Spicy And Tangy Coconut Curry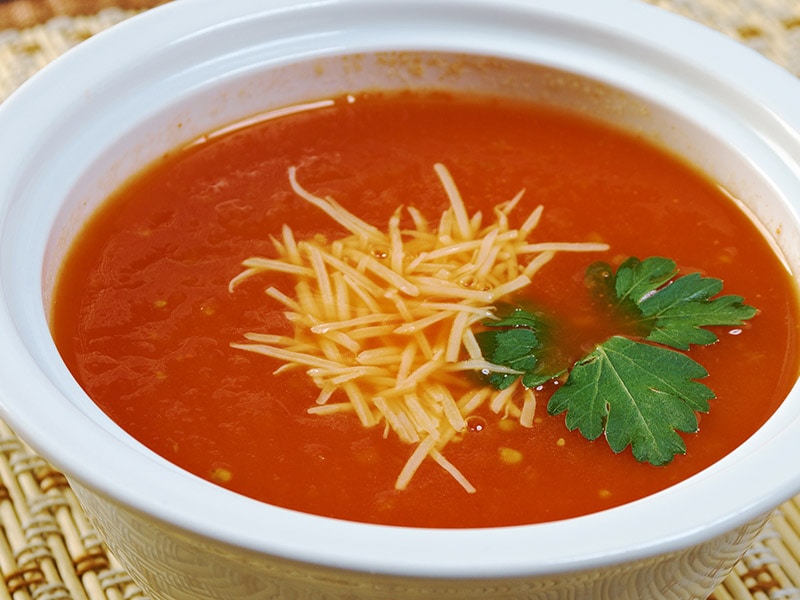 India is famous for many appealing curry foods, and Sorak is one of the typical curry recipes of Goan cuisine. You will love the rich flavor of Sorak with the appearance of components like spicy masala, tomatoes, and onions.
Restaurants in Goa often serve it with white rice or dry fish. Besides, you will find the typical taste of coconut milk, kokum, and various spices in this food. People usually prepare it in the Monsoon season when fishing activities take place regularly.
20. Goan Khatkhate – Goan Mixed Vegetable Stew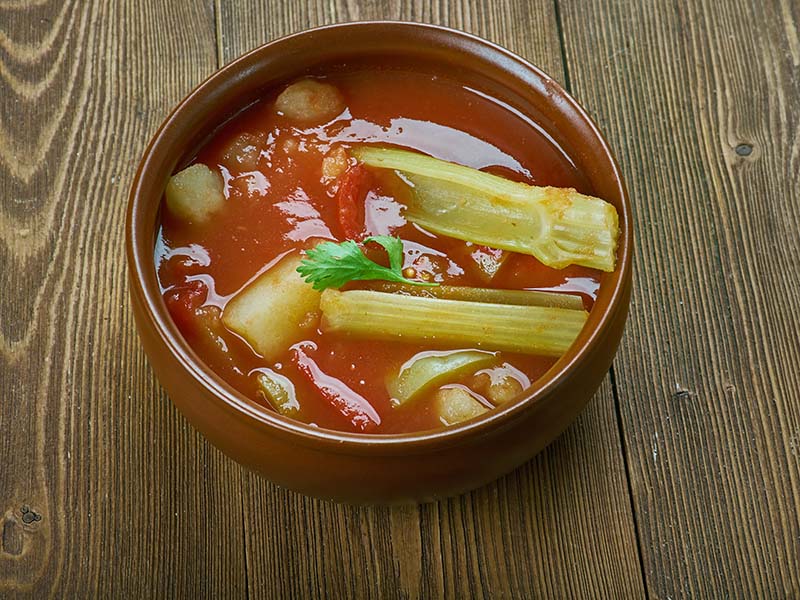 If you are a vegetarian and love the rich taste of curry, Goan Khatkhate is a worth-trying suggestion. This dish is associated with the Konkani community in Goa.
The vegetable stew recipe with the main elements like carrots, green beans, potatoes, drumsticks, and coconut paste will fascinate you.
Significantly, the chef will add Kashmiri red chilies to create color and a spicy taste to the food. People in Goa often make it on special occasions like weddings, pujas, and others. Additionally, pairing it with a bowl of rice is also a great option for a hearty meal.
21. Varan Bhaat – Goan Vegan Lentils Curry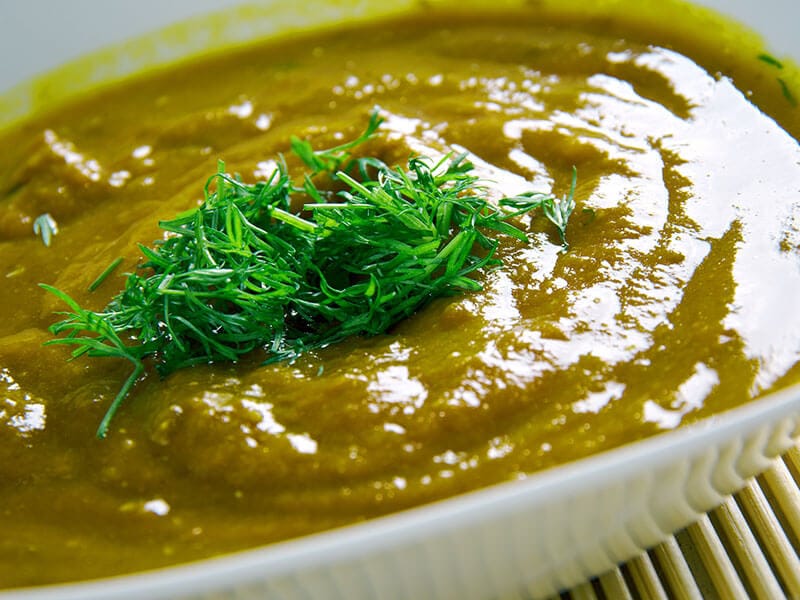 Here's another tasty Goan delight for people who follow a plant-based diet. Varan Bhaat is a staple in Goan and Maharashtrian cuisine that plays an essential role in Goan wedding meals. More importantly, the Hindus also offer this dish to Ganapati on the Ganesh Chaturthi festival.
Varan Bhaat mainly consists of rice, pigeon pea dal (lentils), and an array of spices such as cumin seeds, turmeric powder, jaggery, and asafoetida. The ingredients list varies depending on the regional variations. As for the Goan version, the locals love to add coconut for a touch of sweetness.
If you are not a fan of spicy food, Varan Bhaat is an excellent choice as its flavor is on the milder side. I recommend enjoying the dish in summer as it will taste extra delicious this time of the year.
23. Tambdi Bhaji – Goan Red Spinach Stir-fry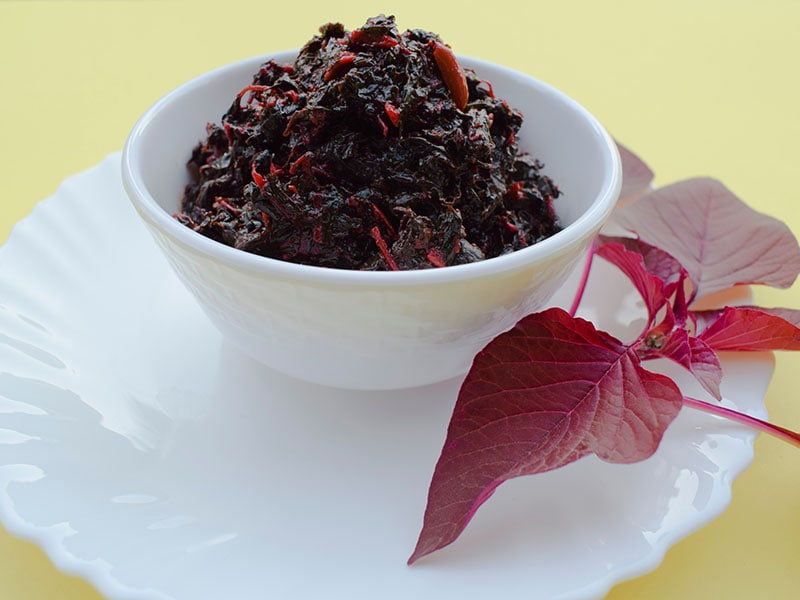 Tambdi Bhaji is a simple and nutritious dish for a Goan meal. The main ingredient in this recipe is red amaranth leaves.
Red amaranth leaves, also known as red spinach, are packed with vitamins and minerals, making this dish a healthy addition to any meal.
The flavor and texture of Tambdi Bhaji are mild and earthy, with the red amaranth leaves lending a slightly sweet taste and a soft, tender texture when cooked.
The dish is typically prepared by sautéing the red amaranth leaves with a few basic ingredients like onions, green chilies, garlic, and grated coconut. Some variations might include the addition of spices like mustard seeds, cumin seeds, or turmeric for an extra flavor.
Tambdi Bhaji is best served as a side dish, accompanying rice, bread, or other Goan delicacies. Its mild flavor makes it a versatile accompaniment, complementing a wide range of dishes, from spicy curries to grilled fish or meats.
FAQs
Finally, let's check these frequently asked questions regarding the cuisine of Goa so you can expand your horizon in the quickest way.
How do you feel about this post? Do you want to try the flavor of these foods? If you have a chance, please take a trip to Goa to have practical experiences with these incredible recipes. I am sure that you will love them immediately.
Let's support me by liking and sharing this post. Furthermore, I also look forward to receiving other valuable information from you. Therefore, if you have more insights to share, please leave it in the comment section. Thanks for your time!