You can find a vast number of healthy snack ideas out there, but if you are looking for the best (and easiest) ones to please your junk food cravings, I have got your back!
Snacks are small-portion food that many people love to enjoy between meals. In reality, they are good to consume at any time of the day, especially when you are hungry and need a quick refuel.
Snack foods vary in categories. Luckily, many of them are perfect for your diet plans. They can cure your hunger quickly yet stimulate your taste bud with delectable flavor. And 33 recipes here also show you that eating healthy is not a challenging task.
So wait no longer. Follow me to see what snack ideas can keep you fit and live healthier.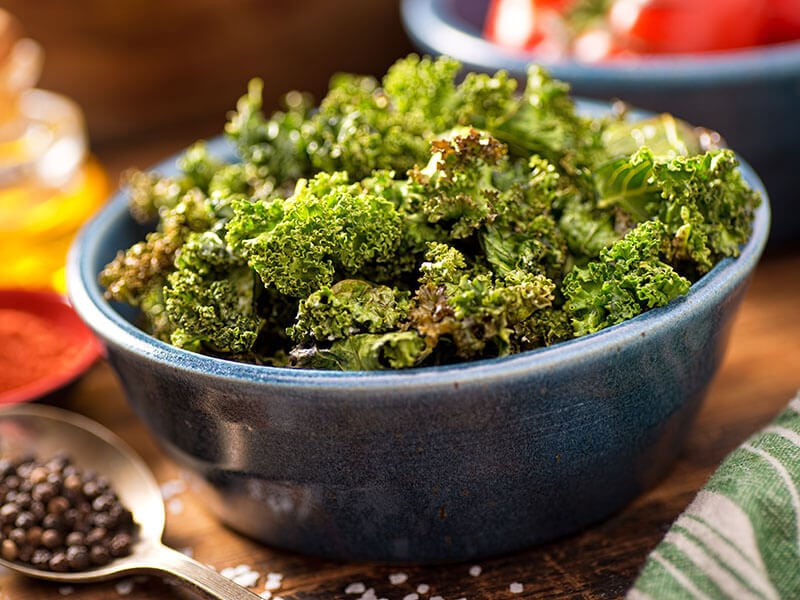 What Are Crucial Criteria For Healthy Snacks?
When it comes to snacks, there is a mixed perception regarding their good and bad sides. Many people think snacks are healthy, while others claim they are a common factor that ruins their diets.
Actually, there are healthy and unhealthy snacks. And how they can support your body also depends on your intake of snacks. In brief, if you want nutritious snacking, you should note:
Limit consuming high-sugar snacks
Choose those with low-fat (especially dairy products) and high-fiber level
Fresh fruits, vegetables, or whole-grain snacks are better
Check the calories of your snack before consuming
A Comprehensive List Of 33 Snacks That Your Health Can Benefit
Alright, let's move to the section that all of you are waiting for. Here are 33 super healthy and easy recipes for snacking to improve the quality of your diet. Some of them are suitable for carrying in your bag or pocket, so whenever your hunger arises, you can enjoy them with ease.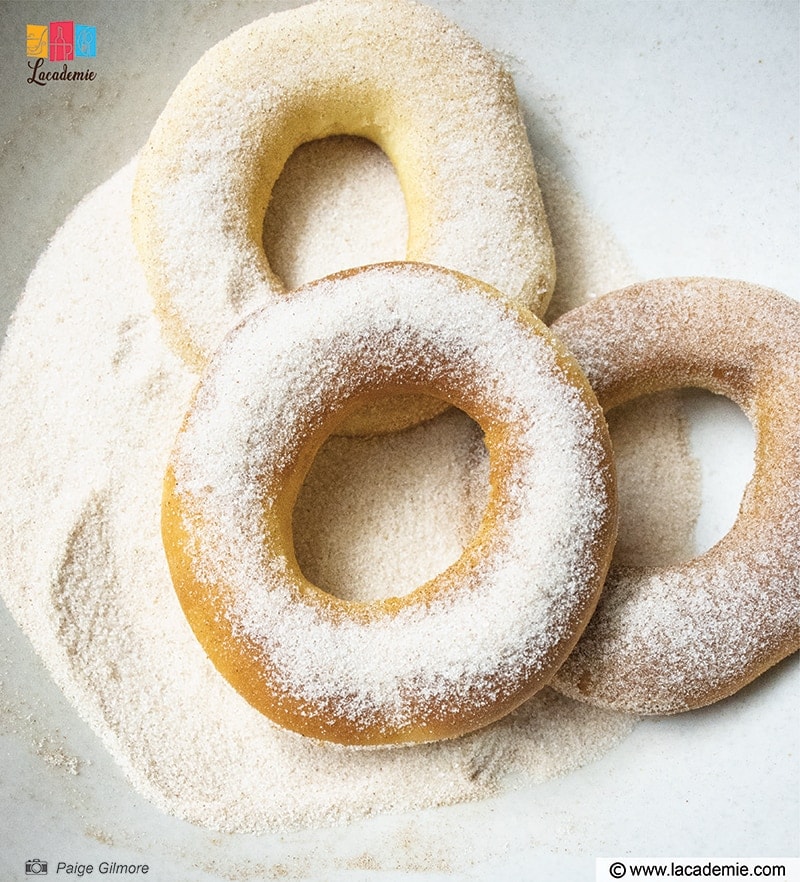 I know you're confused about this choice. "Donut" and "healthy" don't often go together since store-bought donuts need to be deep-fried, meaning tons of unhealthy oil. However, this recipe uses an air-fryer, so you only need a little oil.
Not to mention, my recipe doesn't use any additive or artificial flavor. Thus, it's much healthier than usual.
Total time: 5 minutes
There are several ideas to make with Greek yogurt, but if you are in need of a tasty mid-day snack or breakfast, this recipe is out of this world.
To make them better for your daily diet, you should choose low-fat and plain Greek yogurt. They offer an excellent balance of thick texture and rich taste. This ingredient is also high in protein and vitamins, which can support your bone health excellently.
The combo of fresh berries and yogurt adds even more fibers and nutrients to your food. The sweetness of these fruits blends so well with the tanginess of the yogurt. And if you want to add more textures and flavors, you can top your snack with sliced almond or granola.
Total time: 10 minutes
Oat is high in proteins, antioxidants, and fiber that many families choose to add to their breakfasts. By consuming oatmeal, you can lower the risk of high blood sugar or colon cancer and manage your weight.
In this recipe, I go with old-fashioned oat, creamy peanut butter, mini chocolate chips, and other flavorings to provide a nice sweetness and aroma. Preparing them is effortless work because you just have to mix components and form them into smaller bites.
Each bite can boost your energy quickly. Another advantage of these bites is the storage. Keep them in an airtight container to enjoy your snack next time. They can stay fresh for up to 10 days if you store the container in a cool and dry place.
Ready to be stunned by these scrumptious energy bites? Click here and explore how to make them.
Total time: 30 minutes
French fries are a phenomenon snacking all over the world. However, the true origin of these golden treats is not from France. If you want to know an authentic French snack, Panisse is the answer.
They are fries made from chickpea flour and are especially famous in the south of France, like Provence. As fried food, these snacks own a crispy exterior and a creamy and savory interior. If you are vegan, you do not want to miss this recipe.
The health benefits of Panisses are incredible because chickpea flour is well-known for its high nutrients. Thus, they are a healthier alternative to greasy French fries. If you want to make them more flavorful, ideal accompaniments are flaked sea salt, pepper, low-fat dip, or lemon wedges.
Total time: 10 minutes
They say an apple a day can keep doctors away because this fruit is a good source of antioxidants and fiber. But if you do not want to enjoy apples alone, here is a yummy solution by pairing it with peanut butter, honey, nuts, and other fruits like bananas and raspberries.
This idea is also a tasty dessert that you and your kids cannot resist. However, ensure to consume your food right away because apple slices can quickly turn brown when exposed to the air.
So if you want to prevent unappealing apple slices, you can drop a bit of lemon juice on fruit slices. However, it might alter the overall flavor of your dish.
Total time: About 15 minutes (excluding chilling time)
Granola is a combination of nuts, oats, and sweeteners that you can enjoy as a snack food or as a breakfast on your picnic. Nutritious, portable, and easy to store, I cannot find any reason not to try them at home.
In fact, the ingredients in granola are easy to customize based on your preference, but in case you are looking for a low-sugar and high-protein granola, this recipe is for you.
I use almonds, pecans, chia seeds, dried cranberries, and honey to go with my oats. Then mix them on a baking sheet and press the mixture until they form an even layer. Ensure you push them hard so the ingredients can stick together.
The final step is placing them in the fridge for a few hours so they can set. For easy consumption, you have to cut them into small bars with a sharp knife.
Total time: 45 minutes
Eating healthier with these skinny chocolate muffins is the ultimate choice. Straightforward and super delicious, they might be your new go-to snack (or breakfast) after some bites.
First, you should recognize that this recipe has no unhealthy components. The chocolate that I use here is dark chocolate, which is a much healthier variant than other chocolate types. But if you do not like them, you can replace them with chopped nuts.
Baking them is not hard at all, as long as you know this trick. To check the doneness of your muffins, you can use a toothpick and insert it into your food. If it comes out clean, the muffins are good to go.
Total time: 5 minutes
Green smoothies have always been a satisfying snack before a workout because they contain proteins, healthy fat, and carbs to provide you with sufficient energy. And if you prefer plant-based smoothies, do not skip this idea.
Including various fruits, spinach, ginger, and unsweetened almond milk, this beverage asks for a high-quality blender designed for green smoothies to pureeing components until smooth. If your smoothies are too thick, add more milk and blend them again.
A tablespoon of seeds like hemp seeds or chia seeds is an amazing topping to make them more enjoyable. In case you need a post-workout drink, adding one scoop of protein powder or 1/2 cup of Greek yogurt can refuel your energy perfectly.
This great smoothie for weight loss could not be easier. So let's try it today!
Total time: 10 minutes
Did you know that blueberries are one of the most recommended fruits? Indeed, according to nutritionists and doctors, if you need a quality source of numerous antioxidants, vitamin C, and potassium, blueberries are your good friend.
When combining this fruit with oat, milk, yogurt, and chia seed, blueberry overnight oats offer a no-fail snack (or breakfast) with minimal preparation.
You might need a big bowl to mix ingredients, and you can keep them in a jar for small individual portions, as long as they have a lid. Store them in a fridge overnight and enjoy later.
A little tip for choosing the suitable oat for the recipe is that you should use rolled oats (for chewy texture) or quick oats (for soft texture). Do not go with steel-cut oats because their absorbing capacity is not good, making the lack of flavor mingling.
Total time: 15 minutes
Hummus is a well-known Mediterranean vegetarian dish, comprising chickpeas, garlic, lemon juice, and tahini (sesame condiment). But do you know serving hummus with veggie sticks or slices of bread is a nutritious snack?
Indeed, the benefits that chickpeas can offer to human health are unquestionable. By combining chickpeas and other ingredients and pureeing them in a blender (or food processor), you will have a super smooth and creamy treat with tons of flavors.
It is also a versatile idea as you can serve hummus as a vegan appetizer, dip, or spread, let alone a snack. In case you want to prepare this dish quickly, opt for canned chickpeas. Raw chickpeas require a long soaking time, which is not too ideal for busy people.
Total time: Less than 5 minutes
Speaking of popular snacks, popcorn might pop into your mind frequently. Actually, they work as a healthy food very well because popcorn contains a high amount of fiber and is low in calories, making it an ideal snack for everyone, even diabetes.
Moreover, they can help you stay fuller longer. However, you should use the plain ones because some versions include salt or sweetener that might reduce the health benefit.
So, in this recipe, all you need to prepare are popcorn kernels, a paper lunch bag, and a microwave. The only prep you have to do is toss the popcorn into a bag. And your microwave will take care of the rest of the cooking.
Set the timing in 2 or 3 minutes as the cooking time depends on your microwave temperature. When they start to pop slowly, it means most popcorn is already air-popped, and your snack is ready to serve.
Total time: 50 minutes (including soaking time)
Plantain is the general term to refer to cooking bananas which people can use to prepare dishes, whether they are unripe or ripe. Today I use unripe green plantain to make snacks in Indian style called plantain chips. And they come out so crispy and delicious.
What makes them better for your diet is the help of an air fryer. If you have one at home, let's try this recipe with a few simple ingredients, including this fruit, coconut oil, turmeric, and salt. And thanks to air frying, you can limit the excess oil/fat.
The most crucial part of enhancing chips' flavor is the soaking step because green plantain is inherently bland. So you need to spend at least a half-hour soaking them in turmeric powder and water.
On the other hand, cutting the fruit into even and thin slices is crucial to ensure they can be done at the same time.
Total time: 10 minutes
Mexican cuisine is a colorful picture with many bursting-in-flavor delicacies, for instance, guacamole. It is not only a unique appetizer or side dish on any dining table you can consider it as a snack and enjoy it with vegetable sticks (or gluten-free chips).
Guacamole is a thick dip (or spread) made with avocado, lime juice, onion, and other seasonings or herbs. Since I always crave something flavorful, the addition of ripe tomatoes and jalapeno pepper will brighten the dish even more.
Please do not hesitate to alter the ingredients based on your liking. But if you need a good-for-health treat, you should reduce the use of dairy products, or you can add more nuts to make your dip full of texture.
Total time: 10 minutes
Chia seeds are tiny yet loaded in big packages of benefits. They contain omega-3, calcium, iron, and more nutrients to improve everybody's health condition. So when it comes to awesome snacks, you should not miss chia seeds.
These seeds are rarely consumed alone, so mixing them to prepare sweet foods is a common choice. And do you know, when soaking them in liquid, chia seeds can absorb up to 12 times their weight?
Honestly, this pudding might not be too attractive at first glance as they are full of dark-color seeds blended in coconut milk. But believe me, this snack will blow your mind after the first bite, thanks to its aromatic vanilla scent and sweet flavor from maple syrup.
Total time: 30 minutes
Snack food ideas made with chickpeas are endless. If smooth hummus is not your favorite, you can try these oven-roasted chickpeas with amazing crispiness. Plus, these tiny beans coat a beautiful golden brown color, making them more appetizing.
Like the hummus recipe above, canned chickpea is more convenient since you can skip the soaking. Besides their nutty taste, chickpeas are relatively bland, so adding other flavorings to this snack is necessary.
In this case, chili powder, cumin, and garlic are key components to ensure that. Then roast seasoned beans in the oven for approximately 30 minutes. During that time, you should shake the baking pan every 10 minutes, so all sides of the chickpeas are cooked and come out nicely.
Finally, you can enjoy them alone or as a salad topping. Roasted chickpeas are tasty either way.
Find out 4 ways to make roasted chickpeas with an oven here!
Total time: 5 minutes
Celery owns a mild and earthy flavor with several health benefits, such as promoting your heart and blood health. So it is wonderful to add this veggie to your diet.
It would be even better to pair your green vegetable with creamy tuna salad. The crunchiness of celery stick matches so well with the melt-in-mouth tuna salad, creating a delightful snack (or light lunch).
Speaking of tuna, eating them is an excellent way to supply omega-3 fatty acids to your body, reducing the risk of cardiovascular diseases. Furthermore, the canned fish is also low in fat with lean protein, so if you are on a weight-loss diet, save this snack recipe right away!
Total time: 40 minutes
Muffins are cute snacks/breakfasts that many kids (and adults) love. Nevertheless, they have a bad reputation due to the excess amount of fat, calories, or sugar. But do not worry this recipe will show the opposite.
All ingredients here are low in carbs as most of them are vegetables. Therefore, these muffin cups seem to be the ultimate source of vitamins and antioxidants. And guess what? One cup only has 81 calories, such a wonderful treat for weight-watchers, right?
Moreover, eggs play an important role in binding the ingredients together. After 15 to 20 minutes of baking, if your muffins appear firm, your food is good to go.
Total time: 10 minutes
You might easily find this green bean treat in most restaurants. They are edamame – a young soybean pod packed with minerals and vitamins, particularly folate and vitamin K. The locals regularly refer to these beans as a simple Japanese appetizer or side dish.
But please feel free to consume them as a green, healthy snack. The preparation of edamame is a big plus because it is so easy to pull off. Use frozen edamame and cook them based on the package instructions.
Boiling, steaming, or even microwaving, choose whatever style you like. The flavor of these green beans resembles a pea taste with nutty and sweet notes. Typically, tossing them with salt before consuming them is better to enhance the overall flavor of your snack.
Total time: 30 minutes (excluding freezing time)
Nothing can beat cold popsicles on a hot day. Refreshing, vibrant in colors, and delicious, I guarantee your children will ask for more whenever the summer comes. In addition, since it is a homemade treat, they are 100% free from artificial ingredients or any preservatives.
With only 3 components (kiwi, watermelon, and honey) and a popsicle mold, you can put them together in 30 minutes. In fact, the preparation is super simple. 30-minute prep here is just the freezing time for watermelon juice to firm up before adding another layer with kiwi puree.
Finally, place these popsicles in a freezer for at least 4 hours until they become solid. When you want to enjoy your cold snack, use some hot water to make a popsicle melt a little so you can remove it from the mold easier.
Total time: 15 minutes
A leafy vegetable like kale can become your best friend to improve immunity, decrease cancer risk, and support overall health. These leaves are pretty crunchy, tough, and have a strong taste with a mildly bitter undertone. Therefore, some people do not like them.
So let me introduce this homemade snack idea, which might change your mind if you also hate this veggie. Kale has a lighter taste after being cooked. In this case, baked kale chips offer a nice touch of saltiness.
Before baking them, you should spray oil and season a bit of salt on their surfaces. Flawless kale chips should have a crispy yet melt-in-your-mouth texture. If you find them quite soggy, you should return your chips to the oven.
Here is the best yet very funny tutorial to prepare kale chips at home that you do not want to miss.
Total time: 15 minutes
Besides being a fantastic snack, these colorful pinwheels are one of the easiest appetizers for any party or potluck. Healthful, quick, and simple to prepare, they are such a hearty vegetarian treat for everyone, even the fussy eaters who do not really like veggies.
Instead of using regular tortilla wraps, you should choose the spinach-flavored version to upgrade the benefits. In every bite, you can also feel the crunchiness of different vegetables and the creaminess of the cheese dip.
These rainbow pinwheels can be your new food on the made-ahead menu as well. Simply slide the veggies, store them in the fridge, and assemble everything before your party begins.
Total time: 10 minutes (excluding freezing time)
Here is a 4-ingredient snack food (or dessert) that you can customize with your liking fruit, like strawberries, mango, blueberries, or others. They all work fine to create this Greek frozen yogurt.
Keep in mind that frozen fruits are more suitable in this circumstance. So if you have fresh ones, you should freeze them in advance.
The kitchenware that you need to use is a food processor (or a blender) to puree the ingredients smoothly and thickly. If you like soft yogurt, you can enjoy them right after blending. Or put the mixture in a pan and freeze them for a half-hour for firmer yogurt.
Total time: 10 minutes
If you are a fan of berry fruits, this salad smothered in honey might become your new favorite snack in the summer. The first thing that makes you love this simple treat is its colorful appearance of different berries.
According to research, berries are one of the healthiest fruit groups to nourish your body. High in vitamin C, antioxidants, and low in calories, a big salad bowl only has 132 kcals for 5 servings.
To add more flavors and textures, you should also prepare a dressing made with honey, lime juice, and poppy seeds to drizzle over the salad.
Total time: 4 hours 5 minutes (excluding marinating time)
After making these treats, you might not want to spend any penny on store-bought jerky. Keto-friendly, sugar-free, and yummy, this homemade beef jerky will not ask for too much work, except for cooking time.
However, the air fryer will handle the cooking. All you have to do is marinate the meat with spices and sauces. For the best result, it should take around 2 hours so the flavors can blend together.
The last part is setting your cookware at 160 F degrees and cooking meat slices for 4 hours. For your information, the ideal texture for these snacks is gummy or slightly crunchy.
Total time: 15 minutes
Banana is common-used fruit to make various delicacies in many Asian countries, especially snacks in the Philippines. But it does not mean that they do not appear in Western snacks. This recipe is a good example.
The best characteristic of these wholesome treats is they are no-baked food. With only 15 minutes, you can have a big batch of energy balls made from mashed banana, oat, dates, and other items to deliver the best protein-packed snack to your body,
Besides these things, a food processor is must-have equipment in this instance to form consistency and blended mixture. Then you will roll them into small balls before enjoying them. That's all for the making process. So simple, isn't it?
Total time: 35 minutes
Many of you might avoid cookies as they can be high in fat or sugar. However, here is a healthy spin with seedy power cookies loaded with nuts, pumpkin seeds, hemp seeds, and other elements.
In reality, you can swap the nuts or seeds as your preference, but bananas and dates are indispensable items to bind all ingredients in cookies.
Feel free to shape them into big or small cookies, as long as they have even thickness. With one cookie, they offer enough energy to start your new day or as a quick lunch. And they can be ideal grab-and-go snacks.
Total time: 2 hours 10 minutes
Do not fret about the total time of these chips because most of it is baking time (2 hours). Why? Because 1 cup of zucchini has more than 90% water, which takes a longer time to bake until they turn brown and crisp.
Besides water, the nutrition in zucchini is amazing yet low in sugar and calories. Therefore, zucchini chips are definitely a scrumptious treat for you. In order to have nicely baked chips, you must cut them into even slices. In this case, I suggest using a mandolin for quick prep.
Remember to dry them with a paper towel before lining them on the baking sheet. Do not overlap them since the chips can not be cooked equally.
Which way is the best one for having the crispiest zucchini chips? This instruction will give you a proper answer.
Total time: 20 minutes
Dates are a type of stone fruit derived from date palm trees. They have a pleasantly sweet taste with a small and wrinkly appearance. Also, dates have many variants and are a wholesome alternative to sugar.
Regarding their nutrition profile, dates can bring various benefits as they are high in antioxidants, fiber, and more. They can be a nutritious snack on their own, but let me add a little twist with this snack food called roasted stuffed date.
With only 3 ingredients as dates, walnut (or pecan), and cream cheese, you can bake a batch of gooey treats that no one in your family can refuse. For the greatest snack, I suggest you use Medjool dates, thanks to their chewy texture and caramelized sweet flavor.
Total time: 45 minutes
It is safe to say that bread is a healthful snack if you consume them in moderation, or if they are whole-grain. In this recipe, I would like to suggest a good addition to your diet with this almond zucchini bread.
Plus, they are paleo-friendly food featuring a super soft center and crunchy surfaces. Besides almond flour and zucchini, mashed banana is a significant component to make your bread moister.
Bake your bread for approximately 30 minutes until the center is set. You can check with a toothpick that I explained in the above dish. Make sure they are completely cool before you cut them into slices.
Total time: Around 10 minutes
Everyone might know that hard-boiled eggs are a classic type of cooked egg. To make them tastier, here is a famous delicacy named deviled eggs. Normal versions of this egg-based food include mayonnaise, which might ruin your diet, so I will swap it for Greek yogurt to save more calories.
Deviled eggs are protein-packed snacks with low carbohydrates. They can be a delicious appetizer served cold as well. That's why many keto dieters would love to have them on their menu.
Therefore, plain and non-fat yogurt is better in this case, apparently. By mixing the egg yolk, yogurt, and seasoning, the mixture turns out thick and creamy, which enchants you from the first bite. If you like a little heat, paprika on the top is preferable.
Total time: 20 minutes
The original salsa is a kind of sauce to pair with tacos (or chips) or other Mexican dishes, but here, I will show you another idea of using fruits to make a summer-themed salsa with the highest refreshment.
Apples, kiwis, strawberries, and raspberries are these fresh fruits to make this salsa. Mix them with the mixture of lemon juice, honey, and coconut sugar, then chill your fruit in the fridge before consuming.
In the meantime, you should put a light coat of cooking oil and cinnamon sugar on both sides of the tortilla chips. Please remember to use gluten-free tortillas to make your snack healthier.
Lastly, bake these chips for around 10 minutes until they turn golden brown. Let them cool down before enjoying them with fruit salsa.
Total time: About 10 minutes
What is the best after-school snack for your kids? I can hardly think of anything else except apple nachos. First, despite the name, there is no nacho here. It has this name because this treat features layered apple slices, resembling several tortilla chips in nachos.
For the best apple nachos, the highly-recommended apple varieties are Fuji, Gala, or Honeycrisp apples due to their crispy texture, increasing the pleasantness while consuming. Of course, regardless of any kind of apple, they are rich in vitamins, minerals, and other nutrients.
Drizzling a bit of peanut butter or nut butter over apple slices with some non-dairy chocolate chips (or oats) can also upgrade your snack. But please remember to enjoy them immediately because apples tend to turn brown.
Total time: Approximately 5 minutes
Both bananas and strawberries contain high fibers, antioxidants, and vitamin C. So the incorporation of these 2 will indeed offer one of the healthiest smoothies.
Instead of using dairy milk, I use vegan milk, like almond milk, to make them healthier. You can also go for non-dairy yogurt instead of plain Greek yogurt. It will not compromise any tastiness or benefits of the drink.
In order to make the smoothie extra creamy, you should use frozen bananas, while strawberries can be either fresh or frozen. Since these 2 fruits already have appropriate sugar content, you can skip honey if desired.
Total time: 10 minutes
Trail mix is a snack mix including various foods like grains, nuts, dried fruit, or chocolate. The best part is you can use your favorite ingredients depending on your diet. You can also save your money on a commercial trail mix by following these homemade ideas.
There are 3 trail mix recipes, such as Tropical, Chocolate raspberry, and Ginger apricot trail mix. So just choose one idea that you like most and prepare it yourself. In general, the best nuts to make this snack mix are almonds, cashews, pecans, or pistachios.
Also, there are various dried fruits to add in, but in my opinion, I would love to use a bit more nuts (or seeds) instead of too many dried fruits. Finally, store them in an airtight container and keep them in a cool, dry place, or store your snack in a reusable zip-lock bag for easy portability.
If most components in your trail mix are nuts and seeds, refrigerating them is better for longer shelf life.
Check this demonstration for expert recommendations on making a healthy trail mix.
Snack Is An Incredible Mood Booster And Quick Refuel!
Snacks aim to control hunger and keep you feeling full throughout the day until the next meal. On the other hand, snacks should be made with healthy ingredients to manage the intake of fat or sugar if you are on a diet or managing your weight in general.
With these snack foods, I hope you can have a great choice to choose your favorite treats for snacking anywhere, either at home or on the go.
Last but not least, if you find this foodie article useful, please like and share it with others so they can improve their diet as well. For other concerns or information, you can leave your opinion in the comment box. Thank you!
Nutrition Facts
1 servings per container
---
Amount Per ServingCalories314
% Daily Value *
Total Fat 14g

22

%
Sodium 234mg

10

%
Potassium 1209mg

35

%
Total Carbohydrate 45g

15

%

Dietary Fiber 11.5g

46

%
Sugars 26.4g

Protein 5.7g

12

%
---
Calcium

521

%
Iron

4

%
Vitamin D

1

%
* The % Daily Value tells you how much a nutrient in a serving of food contributes to a daily diet. 2,000 calories a day is used for general nutrition advice.