Scottish recipes share many similarities with British and other European cultures. Over time, Scottish cuisine has developed its own distinctive features, resulting in a delightfully sophisticated flavor that is impossible to forget.
From the dazzling whisky sauce to the famous empire biscuits, every piece of food from this mouthwatering England cuisine will take you to splendid heaven. Remember to stay with me till the end of this post to discover all the wonderful recipes from Scotland.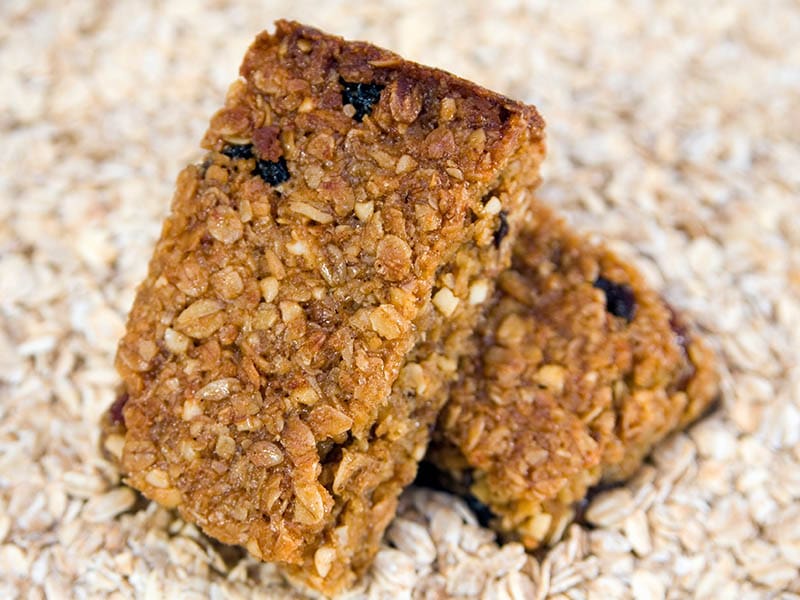 What to wait for? These delectable suggestions are waiting for you to taste. Just gather all the required ingredients and follow the instructions precisely; let's go!
Let me greet you with a yummy morning dish from Scotland. These morning rolls are the Scottish signature soft and milky bread that will make your breakfast exciting. You can pair the dish with a hot cup of coffee, fascinating!
Don't these Scottish morning rolls look enchanting? Make them now!
The first bite of this empire biscuit will take you to the paradise of sweet favor. These biscuits have a fruity and tangy jam that balances the sweet taste. Empire biscuits are soft and melty that are perfect for any party.
Here comes a lovely Scottish dish for a wonderful lunch. This Scotch broth is full of veggies with a savory and slightly sweet taste from well-cooked beef. The dish is an excellent choice for re-energizing during the day.
Taiblet is an authentic Scottish sweet treat that will make your kids go crazy. With the use of condensed milk, butter, and sugar, the dish is a perfect precious gift for your friends and family. The best part is you can make this Scottish tablet recipe in less than 30 minutes.
Hey! Do you want light and rustic bread for breakfast? This bannocks recipe will be the best choice for you. Bannocks have crispy edges with a crumbly texture from oats. After you fry it, the enchanting scent will coat the room and make your stomach rumble.
Wait a minute! This delicious Scottish dish perfect for dinner is worth trying. The Scottish oxtail soup is so savory with soft oxtail meat that it highlights the veggie's taste. You can add red or port wine to boost the dish's flavor.
Scottish stovies are a brilliant way to use all your leftover meat and vegetables. The slow-cooked potatoes are soft and warm with a well-seasoned beef that will blow your mind. Some slices of onions will emphasize the dish with a bold and pungent flavor.
OMG! This hearty Scottish stovies recipe is so flavorful! It's worth trying.
Want to try a unique Scottish dish? The dish is a pillowy pastry with flavorful meat and an onion interior. The cover is so flaky and melty that it will make your mouth water. Just give it a bite and enjoy this magnificent masterpiece.
This is the best shortbread cookie version that I have ever tried. Unlike American butter cookies, the Scottish shortbread version has a dense crumble that will match flawlessly with the cookies' sweet and buttery flavor.
The Scottish black bun has a unique box-like appearance that will surprise you with its yummy content. When you cut the slice from this loaf of pastry, the beautiful blackish-purple currants will please you with a sweet and tangy taste.
This is a lovely Scottish sweet treat that you should not miss. The dish is so beloved everywhere in Scotland because of its sweet taste and soft texture. You will feel all the sophisticated flavor dancing in your mouth with one bite.
File's graveyard is a traditional Scotland dessert with a sweet currant filling sandwiched between two soft and crunchy layers. It has a unique name because the black currant filling looks like dead flies.
This Scottish chocolate tiffin will be the best dessert you could have from Britain. These scrumptious no-bake little squares with a touch of fruity flavor from dried fruits will be an excellent sweet present for your kids and friends.
Cranachan is a mesmerizing Scottish dessert with a magnificent appearance. The taste is a flawless combination of tangy and fruity flavors with a sweet and creamy taste. You can use some fresh raspberries for garnishing.
I don't know why but I can't stop myself from making this beautiful Cranachan.
These oat crackers will welcome you with a crumble texture in every bite. The oatcakes are full of nutty flavor with an alluring scent. You can pair these oatcakes with some cheese to add a creamy taste.
When it comes to the festive season, you will see all the beautiful sweet treats displayed almost everywhere. And this lovely Dundee cake with a fluffy and spongy texture is the best to serve during the holiday. You will also taste some exciting textures from dried fruits and nuts.
What a dazzling way to add a twist to your ordinary boiled eggs! This Scotch eggs recipe is famous for its spiced and crispy meat cover that complements the mild and rich taste of the eggs. You can serve these delicious eggs for any meal during the day.
You will make this Caledonia cream over and over again because its taste is breathtaking. The cream is a mesmerizing fusion of creamy cream and citrusy lemon juice. You can add whisky or rum to bring a bold alcohol flavor to the cream
This meat pie is the British national dish in Scotland and other regions with its delicate flavor. The dish has a buttery puff pastry storing a wonderful and juicy meat interior. You can make a massive dish for the whole family or split it into smaller and cute pies for many members.
If you have some potatoes right in your refrigerator, let's make this exquisite Scottish breakfast. These scones look just like pancakes but softer with a slightly spongy texture. You can also smell a rich butter flavor in this beautiful dish.
Another charming breakfast dish is on the way! You will be amazed by the buttery and mild taste of these Scottish crumpets. They have a smooth side, and the other side is full of tiny holes. Taste this cake, and you fall in love one more time.
Treat yourself to this Scottish breakfast dish – Crumpets.
Skirlie is an antique dish from Scotland that is rich in flavor. Oatmeal and onion are the primary ingredients of skirlie. It is usually used to season meat dishes like chicken, beef, or turkey. There is also a vegan variant that will suit your healthy 'green' menu.
Who wants some macaroons? These Scottish macaroon snowballs are the best for any lovely meal or birthday party. The sugary and bold flavor from chocolate is highlighted with coconut's creamy and rich taste.
Don't you love the crispy and golden cover of these haggis bon bons? These tiny balls are deep-fried until brown that will melt right in your mouth. The haggis filling is so savory with an incredibly bouncy texture.
This Scottish porridge will fulfill your diet menu with a healthy and rich nutrient profile. You can have this dish for breakfast or the midday meal to recharge dynamic energy for working. Don't hesitate to taste this healthy porridge!
Kedgeree is a distinctive Scottish cuisine combining the beautiful flavor of rice and smoked haddock (or haddock filets). The dish has a piquant flavor that might remind you of some Indian cuisines.
With some simple ingredients, you can make yourself these lovely Scottish rock cakes with a flaky and soft texture. The taste is milky, and you can add some interesting characters by adding dried fruits.
Sweet! These crumbly Scottish rock cakes will melt in your mouth.
Scottish rumbledethumps is a flawless dish that combines potatoes' soft and smooth texture and crunchy cabbage. The flavor of this rumbledethumps is elevated to another level with the use of some creamy cheese on top.
Scottish people have a huge love for haddock. They make this lovely ingredient so memorable with the creamy Cullen Skink recipe. The fish is soft, which emphasizes the rich taste of the dish.
Do you want a slice of fruity bread for a delightful morning? Make yourself this Scottish fruity loaf right now. The bread is soft and spongy in the center with a slightly crispy edge. One slice of this loaf is enough to take you to heaven with sweet and gentle clouds.
If you are a fan of pancakes, don't miss out on this Drop Scones recipe. Unlike ordinary pancakes, you don't need any syrup or sauce to pair with the dish. Just a spoon of sugar on top, and you can have a tasty meal for breakfast.
Mince and tatties is a classic Scottish meal that is perfect for your family dinner. The juicy sauce from cooking the veggies and meat ties with the mild taste from smashed potatoes. The natural sweetness from carrots will complete this wonderful dish.
If you need a warm and gentle soup, follow this Scottish lentil soup recipe. The soup is smooth with a savory flavor. The cubed carrots will bring a beautiful texture to the dish. A touch of onion will boost the flavor with a pungent scent.
Wow! I can't believe that this Scottish lentil soup can be done so easily.
If you are a whisky lover, you will be enchanted by this whisky gravy recipe. The bold and robust whisky flavor will complement the meat and make the sauce irresistible. It would be best if you tried this sauce on chicken; the taste is incredible.
Balmoral chicken is a knockout dish for any chicken lover. This is a haggis stuffed chicken with a delicious whisky sauce. The chicken is so tender and juicy that you make you finish the entire dish in just a few minutes.
OMG! How can you resist this beef stew with a smooth and complex sauce coating the melty meat? In this recipe, red wine is used to lift all the scent and flavor that make the dish so delectable.
It seems like you don't have to be afraid of the cold winter in Scotland because there is tons of warming soup in this country. This hearty cock-a-leekie soup is so refreshing and gentle that it will blow away the freezing winter wind.
Let me share this delightful Scottish sherry trifle with you that will wow your family. The trifle has many layers that are the harmonization of sweet, creamy, and tangy. Tipsy laird is usually served on holidays like New Year's Eve or Christmas.
These Scottish flapjacks are the crumbly masterpiece that you should never miss. They have a rich nutty taste with a soft sugary flavor that will please you after a hard-working day. Its incredible texture from using oats is a beautiful treat for your mouth.
These flapjacks look so great! Why don't you taste it now?
Hey, ice cream fans out there! You should check out this cool and sweet Scottish Drambuie ice cream. Imagine the whole sweet and rich cream melting in your mouth, fascinating, right? The intense touch from Drambuie will capture your savory soul.
This raspberry bun is a perfect match for your hot tea. In Scotland, these buns are a common companion for a morning tea that will keep you excited for a whole working day. The buns are filled with raspberry jam highlighting the cover's soft texture.
This Scottish shortbread is another spectacularly crumbly sweet treat that can fill your dessert menu. The shortbread is shaped with a petticoat tail which is so flawless. The interior is soft and sugary, so you can pair it with a hot cup of tea.
When you are out of ideas for a palatable dessert, this sticky toffee pudding is coming to the rescue. This treat is a bit gooey and moist, making the sweet taste stay in your mouth. You can make a tray full of small sticky toffee puddings for a picnic or your child's lunch.
Yay! Here comes a tasty dish for your vegan menu. This vegan haggis is made of oats, nutmeg or mushroom, and pepper for the dish's nutty, earthy, and peppery flavor. Just me, you will add this recipe to your favorite list after trying it.
This vegan Haggis looks delish! You will love the refreshing flavor of it.
Imagine the soft and rich salmon bathed in the whisky cream sauce, delicious, right? The fried salmon has a crispy skin and juicy meat that harmonizes with the creamy and bold whisky cream.
Haggis is a traditional meat pudding from Scotland usually served with Tatties. The mashed potatoes have a mild taste which is perfect for making a foundation for the savory haggis to shine in this dish.
This is a special way to enjoy langoustines in Scotland. The langoustines still have their crispy cover that emphasizes their bouncy interior. If you want a glorious light pink color of the dish, you have to pick the freshest langoustines from the market.
Do you know that Scotland has a unique way to enjoy a cup of coffee? This special English beverage is paired with an intense Scotch whisky that elevates the coffee scent. You can top the drink with frothed milk or whipped cream for extra creaminess.
Poached Scottish salmon is an outstanding cooking method that makes the salmon tender and melty. After boiling all the veggies, you can now bathe the salmon in that hot and sweet water; this makes the salmon tastier and softer.
Who loves scallops? The fresh and succulent scallops are cooked until they reach a perfect soft texture. You can use white wine or white wine vinegar to bring a light sour taste to the entire dish.
Look at this bizarre Scottish sausage! Have you ever seen any sausage that has a square shape? This Scottish Lorne sausage will give you an exciting savory experience. The sausage is juicy with a flavorful seasoning that fits many Scottish dishes.
Yum! Don't miss out on this authentic Scottish square breakfast sausage.
Exploring All Scotland's Dishes In A Snap Of Finger!
How was your exploration of Scottish cuisine? I hope that this post gives you a broad picture of the most famous recipes in Scotland. You can start with the simple Taiblet recipe or challenge yourself with the square breakfast sausage one.
Feel free to share this post with your friends, and don't forget to subscribe to our site. Have a fantastic cooking day. See you!