French snacks form an integral part of France's glorious culinary heritage. The category features many brilliant French culinary ideas, from classic treats like croissants and crepes to tantalizing Foie Gras and decadent Raspberry Pâte De Fruit.
Without having to take a plane to France, these French snacks will transport you to this fantastic gastronomic destination, giving you a culinary tour of the nation. Let's discover a selection of tried-and-true French snacks that both children and adults will appreciate!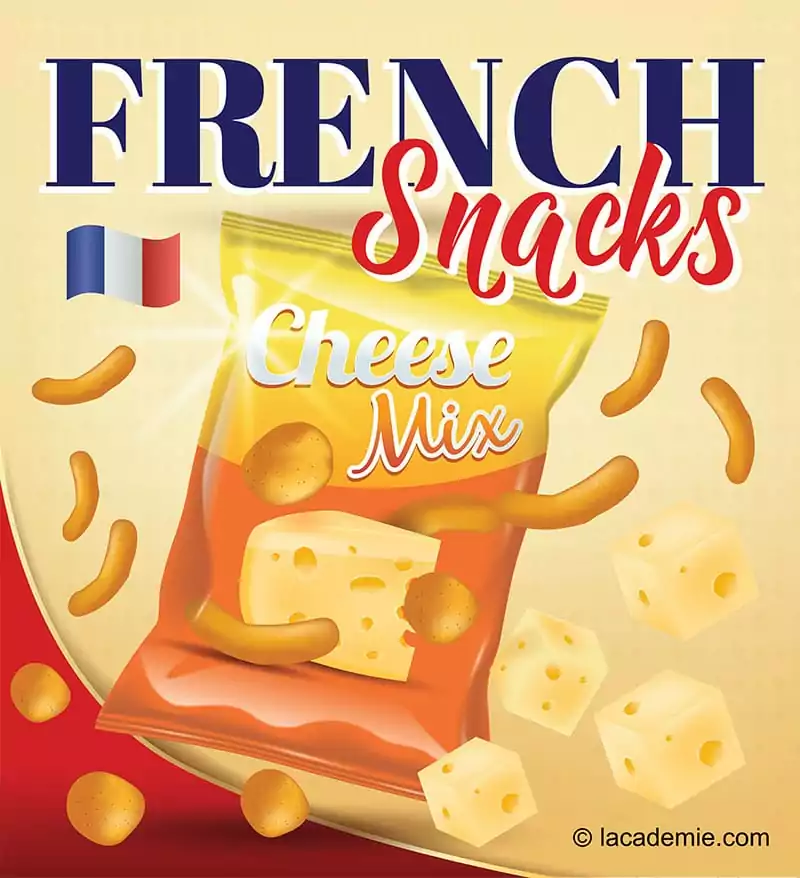 Best Collection Of Must-Try French Snacks
You and I all have days with so much stuff that must be done. It is when snacks, especially French snacks, come into place as having proper meals will not fit the schedule. Thus, let's start munching on my best collection of must-try French snacks!
TOTAL TIME: 50 minutes (Prep Time: 10 minutes + Cook Time: 40 minutes)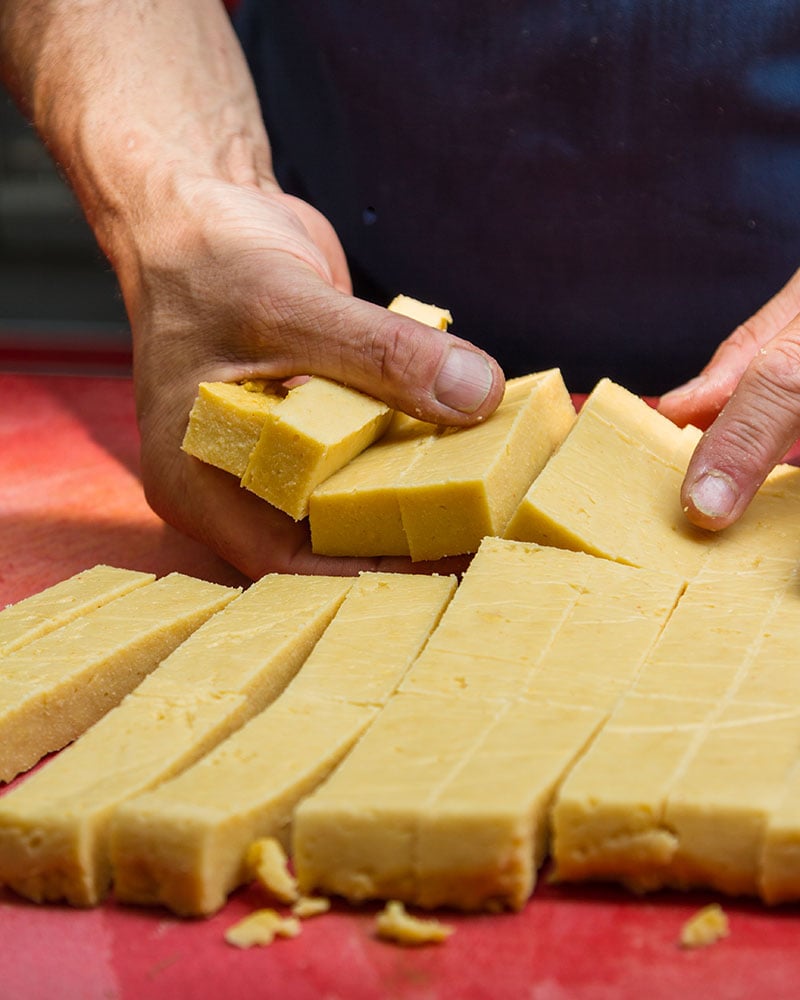 Often known as Chickpea Fries, Panisses are popular street food native to Provence and the Côte d'Azur areas. The snack features a delicately crisp surface and a custardy filling, making it ideal for dipping into your favorite creamy French sauces.
Although the origin of the term Panisse is unknown, people believe it comes from the Latin words "panis" (bread) and "panicum", an ancient grain, a sort of millet, that was frequently consumed by the poor.
The French utilize chickpea flour batter, boiling water, and salt to generate this brilliant snack. Creamy, savory, and crispy are what I can describe its flavor to you. To me, it is like a cross between French fries and hummus.
Panisses were particularly popular in the 1930s near Marseille's Old Port when they were served with a variety of salads as a full supper.
This French delicacy matches well with Rosé wines for adults. If you intend to make this treat for your children, powder it with confectioners' sugar.
You may find other variants of Panisse throughout Mediterranean cuisine, such as his crispy cousin Socca. This meal never fails to amaze me. So, I don't see any reason for you not to roll to the kitchen and start making it.
There is no reason to procrastinate on making Panisses now.
TOTAL TIME: 40 minutes (Prep Time: 15 minutes + Cook Time: 25 minutes)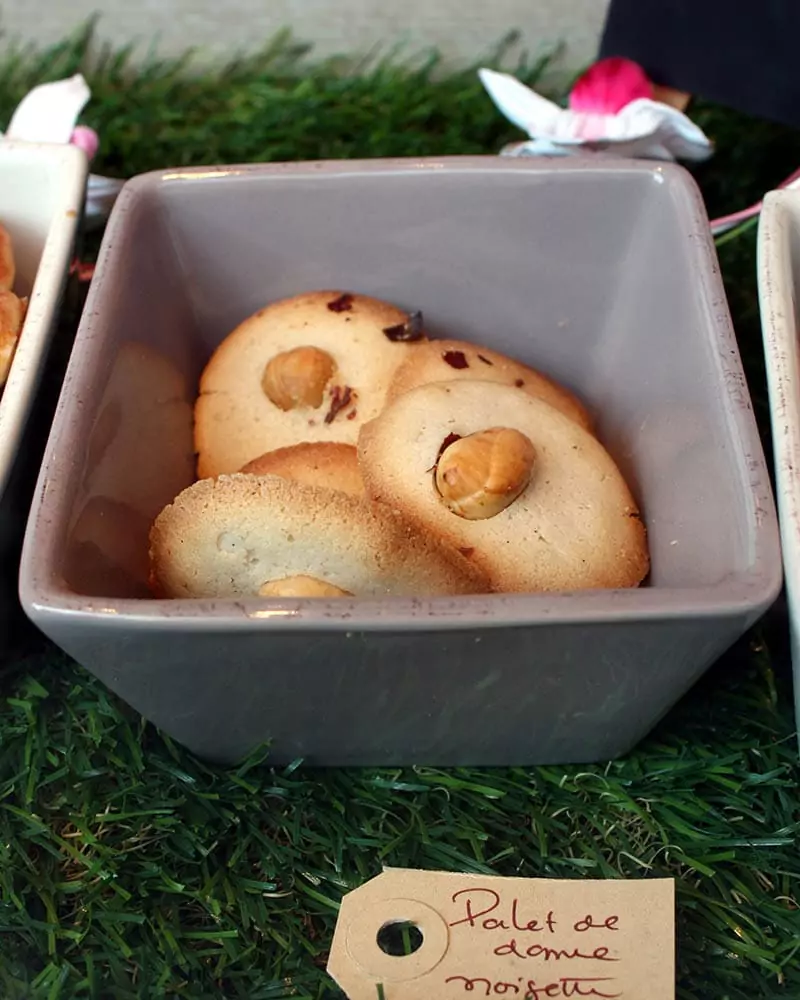 These crisp, buttery Palets De Dames are a delicacy of northern France, where you can spot them in almost every patisserie. These delightful cookies are normally topped with apricot jam and lemon-flavored sugar frosting (comprising sugar, vanilla, lemon juice, and egg whites).
These cake-like biscuits' moniker translates as "ladies pucks", which are the inspiration for a baker after seeing ladies playing a game with pucks in Paris in the 18th century.
The name perfectly describes the pucks' shape with frosting as shiny as the ladies' gowns. The treats quickly became a big hit among the ladies, which earned them the title Palets De Dames.
These French delicacies are best served the same day they are made by accompanying an afternoon tea or coffee.
TOTAL TIME: 5 hours and 35 minutes (Prep Time: 5 hours + Cook Time: 35 minutes)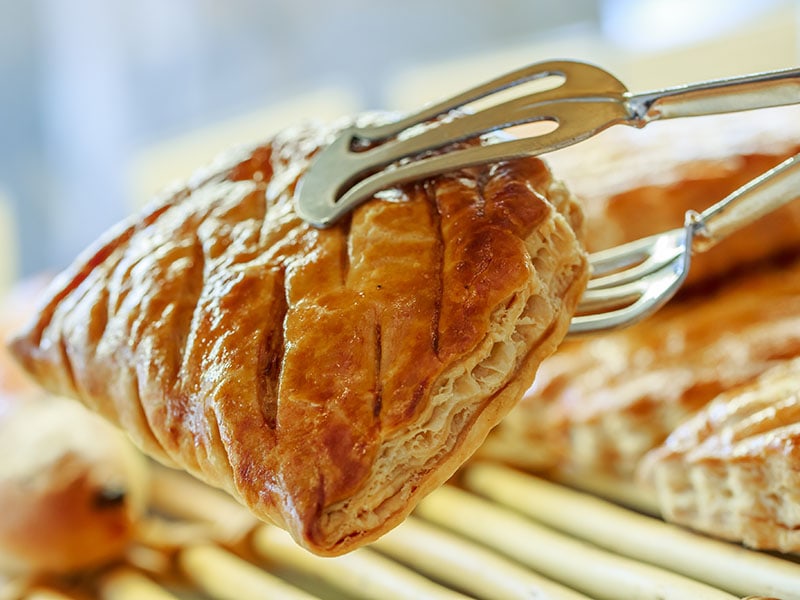 Peeled and cored apples, flour, granulated sugar, puff pastry, and eggs come together to generate Chaussons Aux Pommes, which are the fantastic French Apple Turnovers.
The filling is centered in the puff pastry circle, which is then folded into a semicircle and coated with egg wash to ensure its adherence. Then, the ingredients are cooked until they puff up and become golden brown.
The results are buttery and flaky pastries filled with sweet, spiced apples. These treats are ideal for a Sunday brunch or breakfast.
You may even prepare them in advance since they can be frozen before baking, requiring just a quick pop in the oven when you wake up!
TOTAL TIME: 1 hour and 20 minutes (Prep Time: 25 minutes + Cook Time: 55 minutes)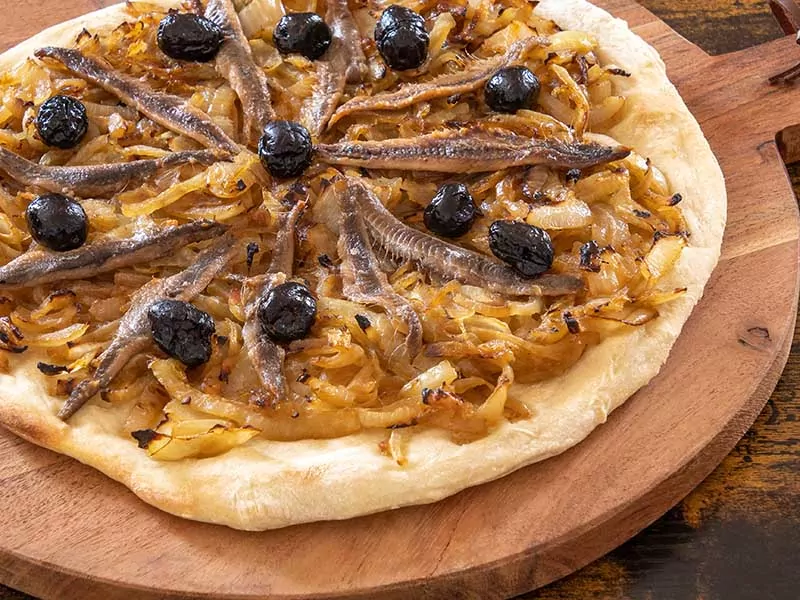 Originated in the French city of Nice, Pissaladière is a baked tart similar to pizza but thicker. The dish's name derives from the French term "pèi salat", which means salted fish, one of the primary components in the recipe.
Pissaladière is believed to have come around between 1305 and 1377, under the Papacy of Avignon, making it one of the oldest culinary specialties in southern France.
Traditionally made and sold daily, it is now enjoyed as an appetizer or snack, featuring a doughy foundation with anchovies, olive oil, caramelized onions, and fresh thyme. Although you can serve it warm and slice it into squares, you can also consume the dish cold!
Pairing Pissaladière with a glass of white wine like Bellet or Côtes De Provence is a magnificent idea. The combination provides an ideal balance of sweet and salty, not to mention the delectable, crunchy crust.
TOTAL TIME: 40 minutes (Prep Time: 15 minutes + Cook Time: 25 minutes)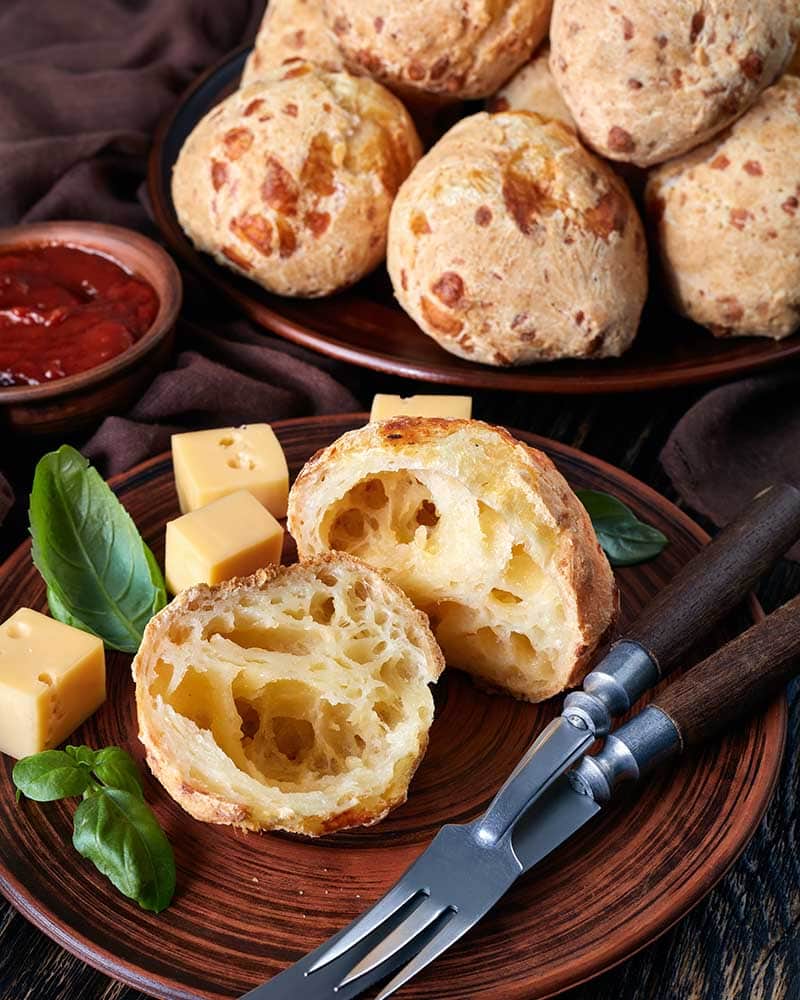 Gougères are small, hollow pastry puffs prepared with choux dough and grated Comté, Emmertal, or Gruyère cheeses. The snacks were developed in the 17th century in a Burgundy business named Le Ramequin De Bourgogne.
These cheese puffs are often served as party finger food in substitution of boring bread rolls for dipping into classic French soups and stews, thanks to their crispy shell and soft, hollow filling. You can also enjoy them with Champagne, wine, or a selection of fruit jams on the side.
A good tip is to consume Gougères immediately after they come out of the oven since the addition of cheese makes them less palatable once cooled completely.
TOTAL TIME: 17 minutes (Prep Time: 5 minutes + Cook Time: 12 minutes)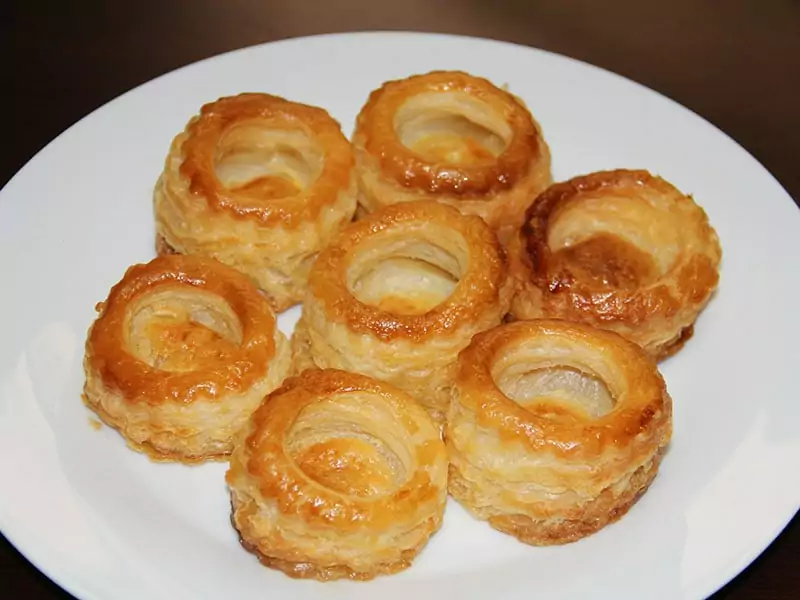 Invented in the early 1800s in Paris' Antonin Carême's pastry shop, these round, light, airy puff pastries are cooked with the center removed, leaving space for sweet or savory contents. For this French dish, you have mushrooms as the filling.
Translated as "windblown" in French, these Mushroom Vol-Au-Vents are the ideal bite-size treats that you can pull off effortlessly at home in just a few minutes. Not only quick in preparation, but this dish is also visually beautiful.
You can serve Mushroom Vol-Au-Vent as a snack or an appetizer. These Vol-Au-Vent contents may be enjoyed hot or cold in their pastry shells.
TOTAL TIME: 2 hours and 55 minutes (Prep TIme: 2 hours and 30 minutes + Cook Time: 25 minutes)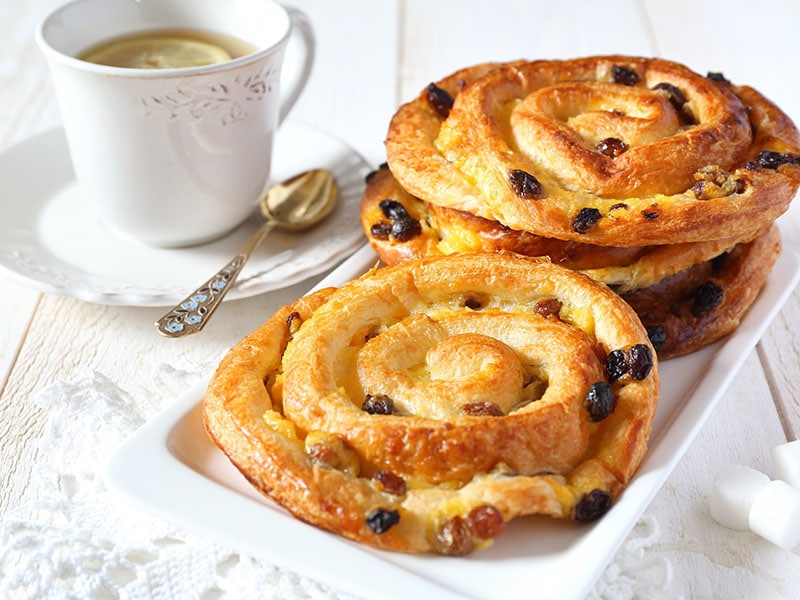 A trip to the Boulangerie (French bakeries) for freshly French morning treats is one of the most memorable recollections of being in France. Among them, Pain Aux Raisins, a soft, warm pastry filled with dry raisins, is a must-have during the visit.
You may have also heard it referred to as "Pain Aux Raisins Escargot" due to the snail-like appearance of these little individual pastries.
Like croissants, the rising dough is folded and chilled numerous times in a process called lamination to help generate those signature flaky layers.
They are at their most enticing when served warm from the oven. It will fill your home with the aroma of a typical French patisserie! These melt-in-your-mouth pastries are simple to prepare and will brighten anyone's day.
Besides breakfast, you can also enjoy these spiral-shaped French pastries throughout the day with a café latte or black coffee.
TOTAL TIME: 1 hour and 20 minutes (Prep Time: 30 minutes + Cook Time: 30 minutes + Cooling Down Time: 20 minutes)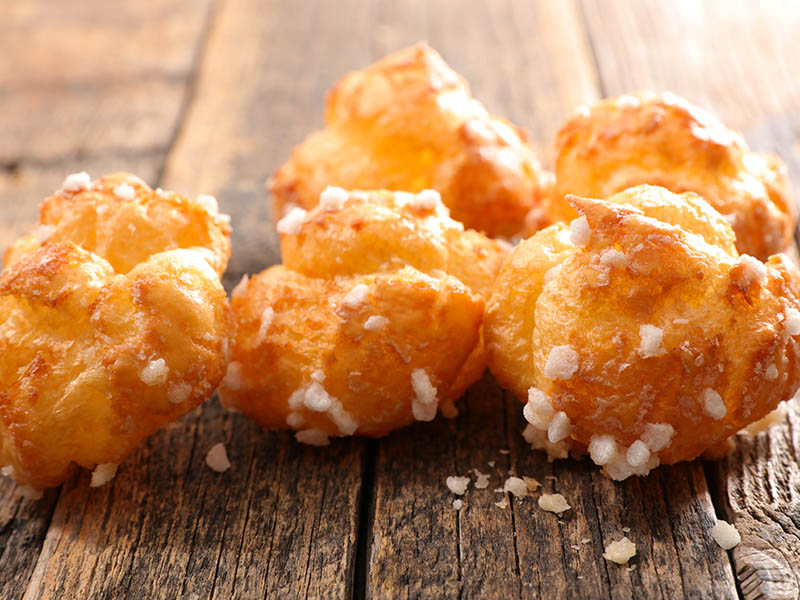 Chouquettes are airy choux pastries with spherical shapes, custard-like filling and a sweet, crunchy pearl sugar sprinkled on the exterior. As a result, you achieve these golden-brown pastries that are crisp on the exterior and hollow, delicate on the inside.
It is so easy to eat these bite-sized delicacies one by one. Therefore, you will need a strong dose of self-control to avoid becoming a Chouquette yourself!
These Viennese-style pastries are available in bakeries around the nation. They are an excellent Le Goûter (afternoon tea snack) for anybody with a sweet craving or serve as a light French dessert after a heavy dinner.
You also have the option to wrap these treats in cellophane plastic bags and give them to your friends as excellent Christmas presents.
Chouquettes are an excellent Le Goûter (afternoon tea snack) for anybody with a sweet craving.
TOTAL TIME: 29 minutes (Prep Time: 20 minutes + Cook Time: 9 minutes)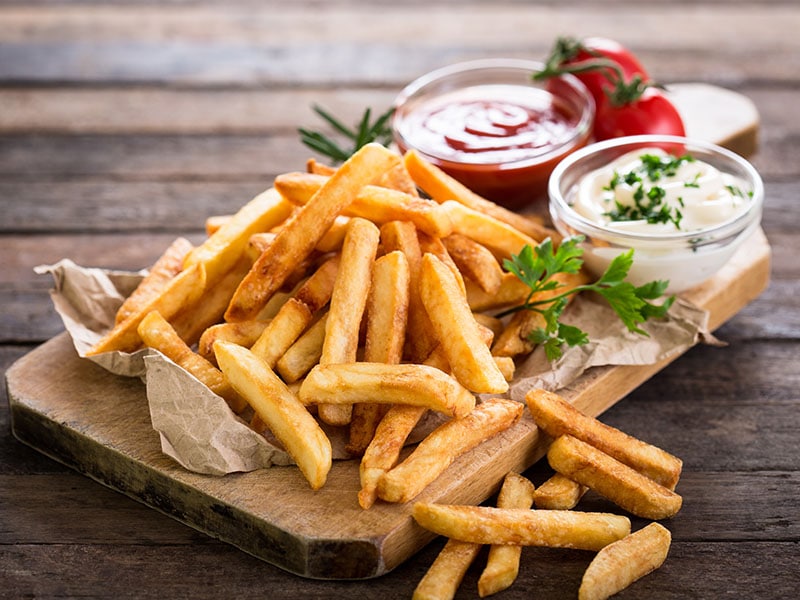 Very few foods on the planet have achieved the kind of popularity that Pommes Frites have. This essential French cuisine is simply potatoes that have been sliced lengthwise and deep-fried in hot oil.
Once you have tried these flawless delicacies, you will never want to eat fast-food fries again. They are so crispy, crunchy, and salty that you will have a hard time resisting the temptation.
Historically, people serve the French snack in a paper cone and dust it with salt. Today, the dish is often enjoyed with a sauce, especially mayonnaise.
If you have never made Pommes Frites before, now is an excellent opportunity to try it. They are well worth the time spent peeling, chopping, soaking, frying, waiting, and then frying some more!
TOTAL TIME: 14 hours and 24 minutes (Prep Time: 14 hours + Cook Time: 24 minutes)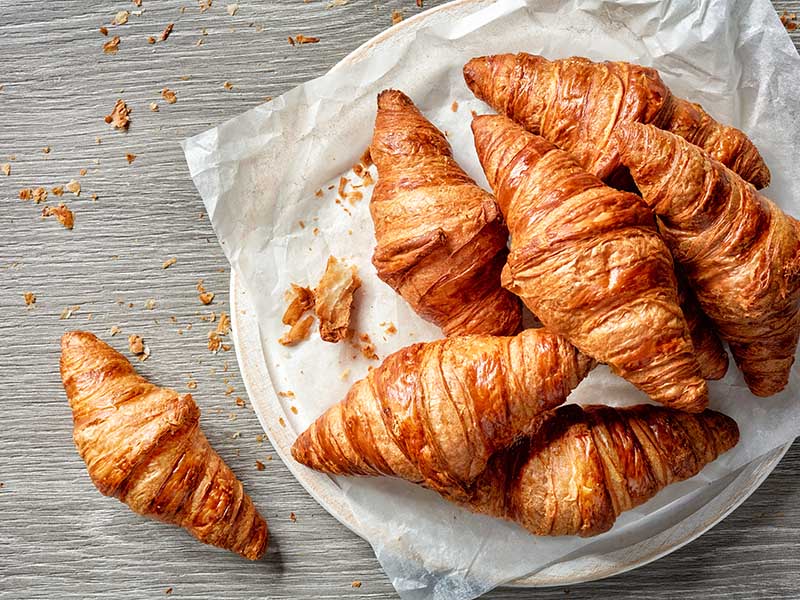 If you are seeking a French snack to elevate your morning meal to a new level of deliciousness, look no further than these buttery and flaky Croissants. Although a French food, this pastry is universally adored.
Croissant dough acquires its multiple layers as a result of the lamination process. Generally speaking, you accomplish such a cloud-like dough by rolling and folding it repeatedly with butter.
After baking, the butter melts and produces steam, puffing out a paper-thin dough, and generating hundreds of buttery layers in your Croissants.
When you bite into this fresh treat, the crisp, flaky layers break, releasing an oh-so-satisfying experience! However, freshly baked Croissants rapidly lose their shattering crispness, so make sure to consume them hot out of the oven.
TOTAL TIME: 1 hour and 10 minutes (Prep Time: 40 minutes + Cook Time: 30 minutes)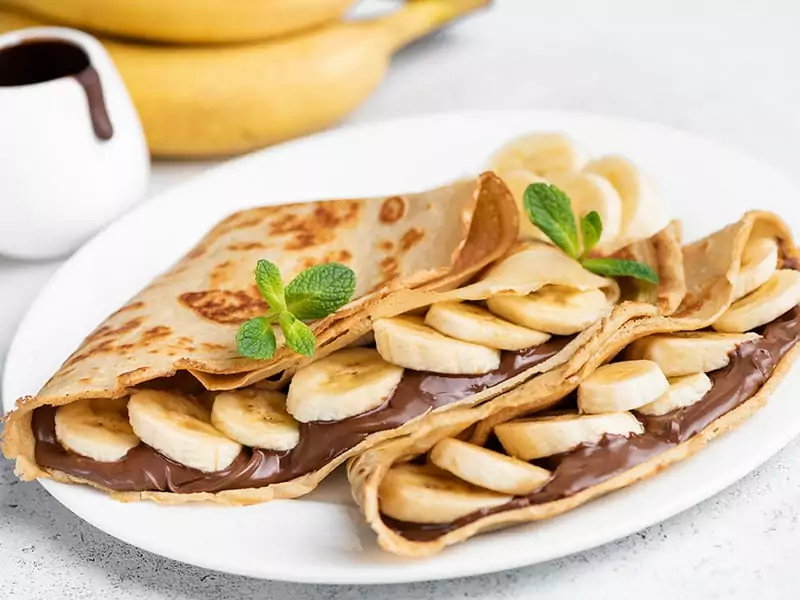 Featuring no leavener, these thin crepes are as delicate as lace and have tempting buttery crisp edges. The treats are flexible in their fillings, ranging from whipped cream and berries to meats, veggies, and sauces.
Like most French pastries, you can find these tasty crepes offered at various bistros in the country or packaged in beautiful, delicious boxes.
However, the moment people realize crepes' popularity has reached a whole new level is when most wedding receptions offer a dedicated station for the pastries!
Though they are often associated with breakfast or brunch, crepes are acceptable at any time of day, including supper or dessert.
Another reason that makes them so well-known worldwide is their diverse variety. Crepes provide an open canvas for various fillings and toppings, making them so enjoyable to eat. Whether you roll or fold them up, they are equally delectable.
TOTAL TIME: 20 minutes (Prep Time: 4 minutes + Cook Time: 16 minutes)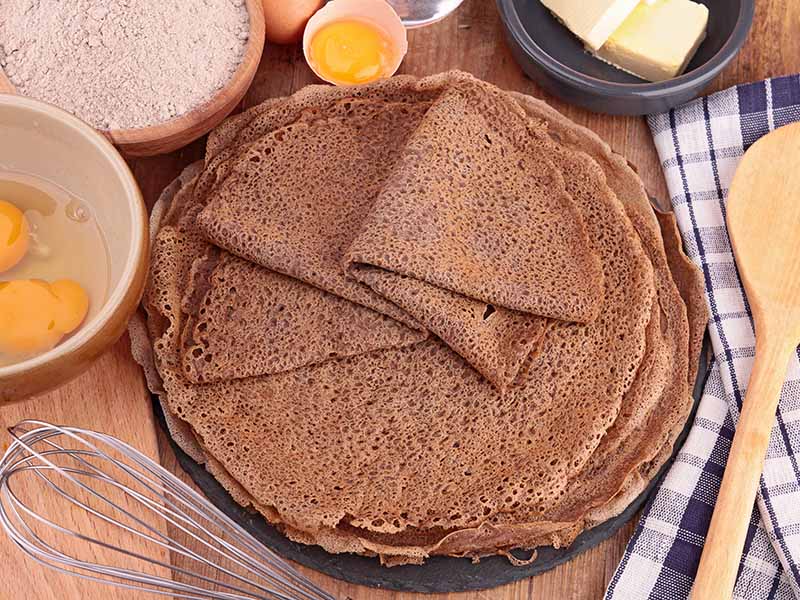 Also known as Galettes in Brittany (France), these Buckwheat Crepes are easier variations of the classic Crepes. Thanks to its gluten-free characteristic, Buckwheat Crepes have grown significantly in popularity in the region.
A typical Galette filling includes cheese and ham with a sunny-side-up egg on top. However, the recipe leaves room for your creativity as you can explore other preferred combinations of meat, fish, fruit, and nuts.
Locals love to pair this French delicacy with a simply dressed green salad and make an excellent vegetarian lunch.
TOTAL TIME: 24 minutes (Prep Time: 15 minutes + Cook Time: 9 minutes)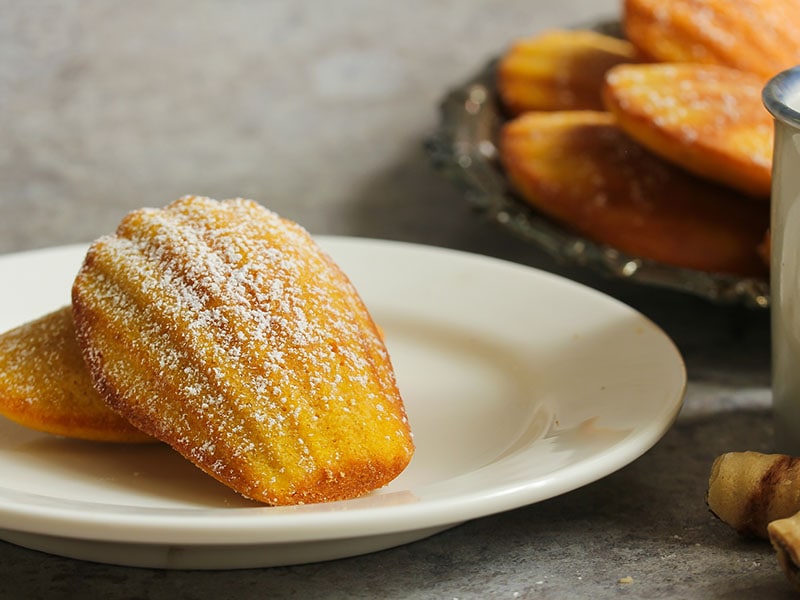 Like baguette and cheese, Madeleines are closely related with French cuisine, especially French snacks.
Adored by kings and peasants since the 17th century, Madeleines are so ingrained in French culture that they were chosen to represent France on Europe Day in 2006.
Also known as French butter cakes, Madeleines are light and airy with a melt-in-your-mouth interior. Not to mention the golden-brown crisp exterior resembling the signature shell shape, Madeleines tick both the boxes for beauty and flavor.
Rest assured that these yummy French cakes are simple to put up, requiring no resting or tricky technique whatsoever. In under half an hour, you can finish baking these delicacies from scratch!
Thus, let's invite some friends over, make some tea, and bake them together! I guarantee it will be a great baking memory there!
Let's learn how to bake Madeleines, the well-known and easily-recognizable little cakes, from scratch!
TOTAL TIME: 35 minutes (Prep Time: 15 minutes + Cook Time: 20 minutes)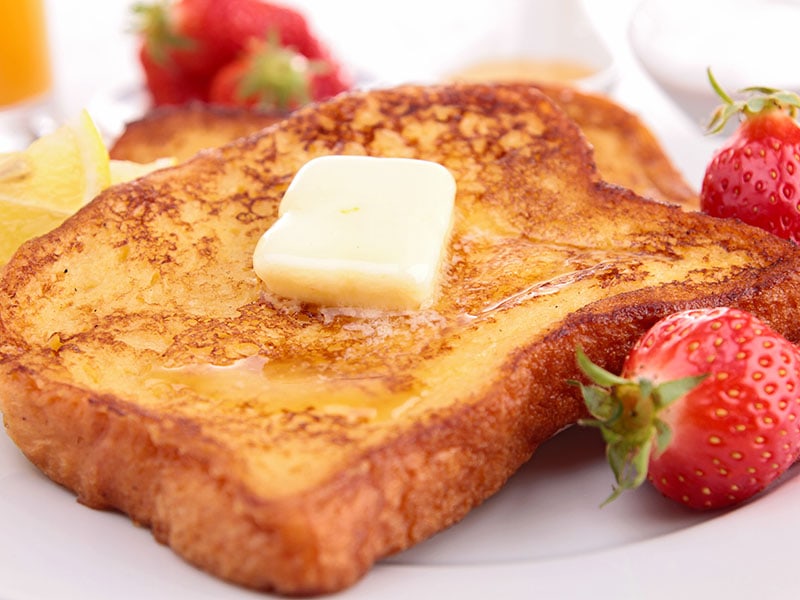 Brioche is possibly the most fabulous French toast you have ever tasted. The toast is somewhat eggy but achieves the consistency of custard when dipped in batter and griddled in butter.
With the help of an oven, you can rest assured that even the thickest slices are neither runny nor undertone. Additionally, browning the butter adds a nutty, caramel flavor to the normal maple delight.
It is an excellent option for even the most inexperienced chefs to whip up quickly for a special breakfast in bed.
It packs the perfect punch of sweetness and energizing ingredients to start the day. In addition, the dish also works well for a more formal Mother's Day brunch buffet.
TOTAL TIME: 40 minutes (Prep Time: 15 minutes + Cook Time: 25 minutes)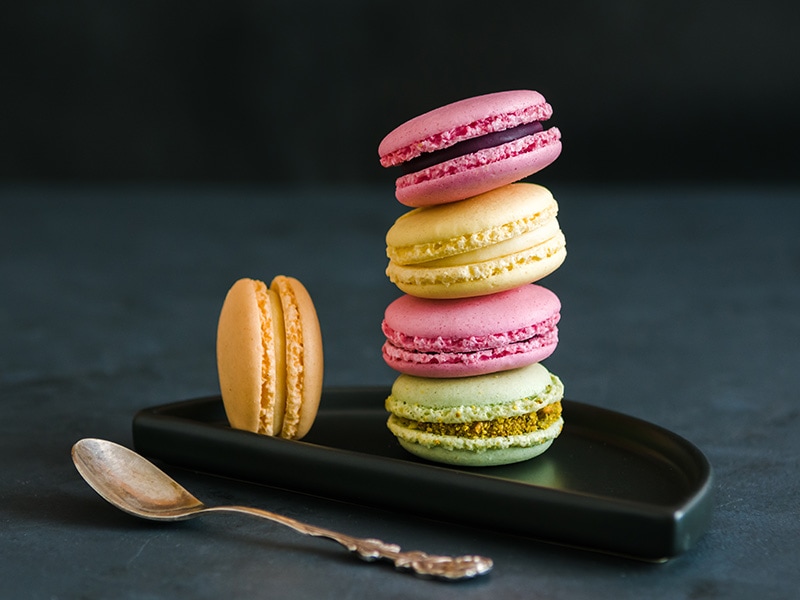 Macarons are a quintessential French confection, a delectable gem beloved not only in France but around the globe. While it seems relatively easy to make these exquisite treats, they require exceptional ingredients and superb execution.
However, don't be scared and give up learning this French staple. Even if your Macarons do not appear flawless when coming out of the oven, they will still be tasty.
Macarons are thin cookie sandwiches comprised mostly of egg whites, almond flour, and granulated sugar. The outside is crisp, while the inside is wetter and chewier. You can fill them with ganache, buttercream, or anything else that strikes your fancy!
While the little cakes are strongly identified with France, they are believed to have originated in Italy and were introduced to France in the 16th century by the chef of Catherine De Medici, France's queen.
These decadent treats are an exquisite gift option for friends and family. These freshly-baked treats come in vibrant colors and wonderful tastes, forming a brilliant collection box to impress your loved ones.
Additionally, they look lovely on a dish for visitors to savor during their visit. Thanks to almond flour, all Macarons are gluten-free and low in calories.
Let's learn to make Macarons and offer them as exquisite gifts to friends and family!
TOTAL TIME: 1 hour and 30 minutes (Prep Time: 30 minutes + Cook Time: 1 hour)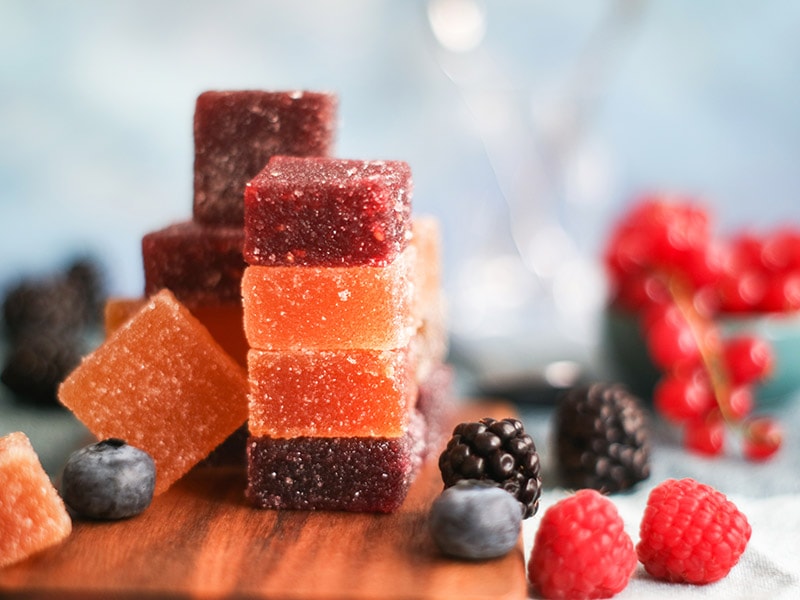 Raspberry Pâte De Fruits, or Raspberry Jellies, are popular and rather pricey fruit candies coated in sugar. They are a specific variation of a broader category named Pâte De Fruit that is widely popular throughout the Christmas season.
Making these delectable Pâte De Fruits is as simple as preparing jam or jelly, except that they need to be boiled for a more extended period to eliminate moisture. In essence, these candies are just thickened jams eaten like chewy treats!
These vibrant jewels are brimming with fresh-picked raspberry taste, making them the ideal holiday and special occasion gift. These treats are available in packaged form, as you can find gift boxes of them at various French pastry stores.
You can prepare these candies ahead of time and store them for up to one month, allowing the already luxuriant raspberry taste to develop.
TOTAL TIME: 10 minutes (Prep Time: 10 minutes)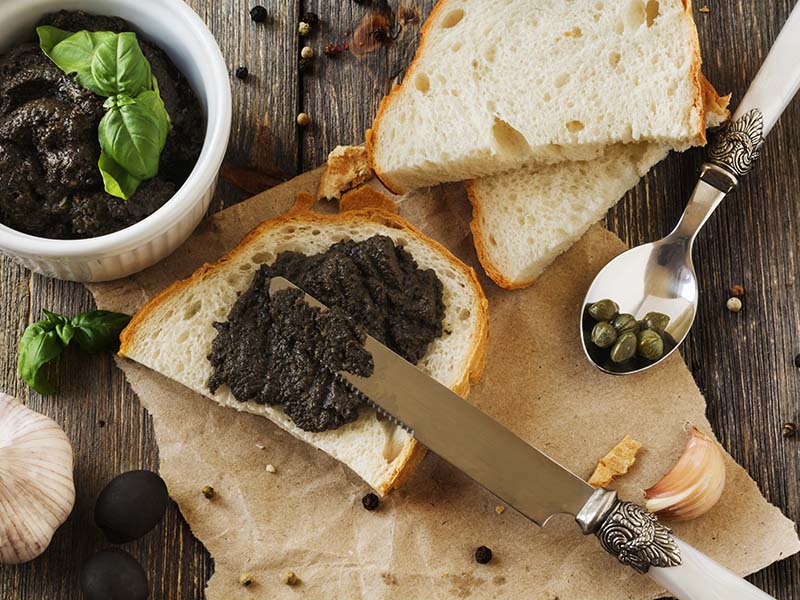 Speaking of Provencal specialties, one can hardly miss out on the quintessential Tapenade. Created in 1880 by chef Meynier of Marseille's La Maison Dorée restaurant, this classic comprises Kalamata and Castelvetrano olives, capers, anchovies, olive oil, garlic, and lemon juice.
If you dig deeper into the meaning of the dish's moniker, you will discover that it derives from the Provencal word "tapen", which means capers – one of its core ingredients.
The ideal way to enjoy Tapenade is to spread it over toast as an aperitif. It is a dish no olive lovers can pass. Its brash, snappy, and salty tastes are exactly what hypnotize them from the get-go.
Additionally, you can enjoy Tapenade as an excellent French starter alongside crostini or crackers. It can accompany creamy dips such as hummus or spinach artichoke and provides a pleasant contrast.
TOTAL TIME: 5 minutes (Prep Time: 5 minutes)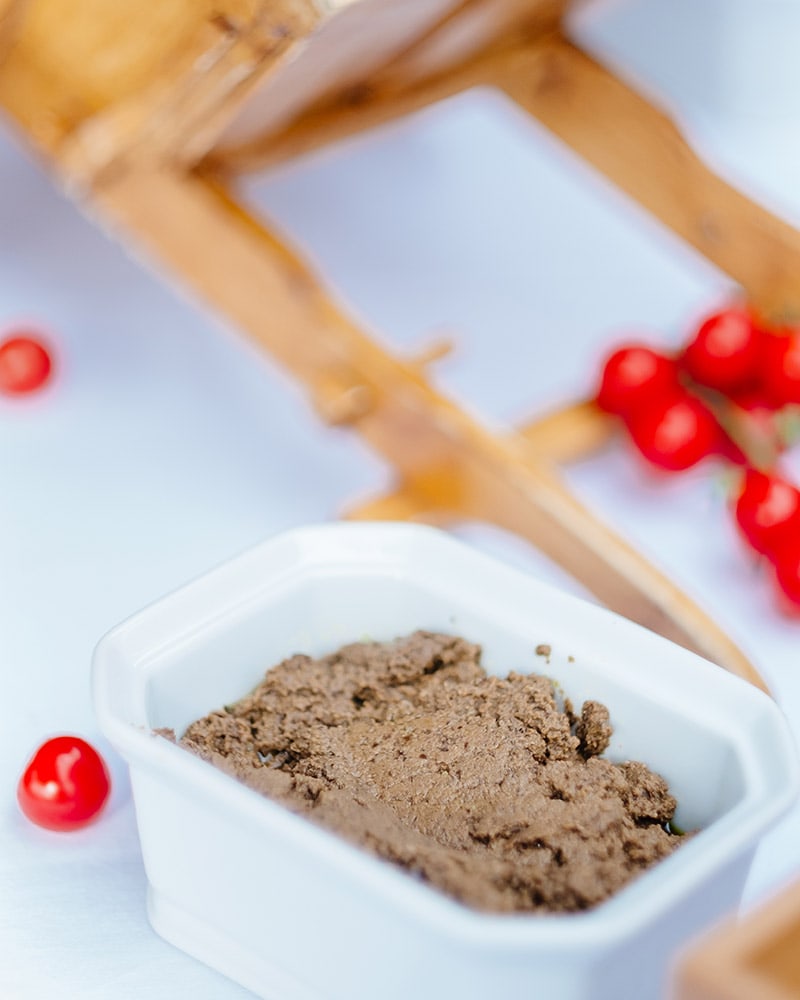 Here comes another traditional Provencal dish featuring anchovies: Anchoïde. Besides the star ingredient, the French also utilize olive oil, garlic cloves, and red wine vinegar. It is safe to say that Anchoïde is a Provence-inspired twist on the classic Tapenade.
With anchovies having been used in France since the Middle Ages, it is likely that Anchoïde was also invented at the time. The dish provides an excellent source of omega-3 acids and other necessary vitamins and minerals for your body.
It is best served with a decent piece of fresh bread or as an Occitan fondue with raw veggies. The more diverse veggies you use, the greater they are to counter the salty and smooth Anchoïde.
TOTAL TIME: 1 hour and 20 minutes (Prep Time: 30 minutes + Cook Time: 50 minutes)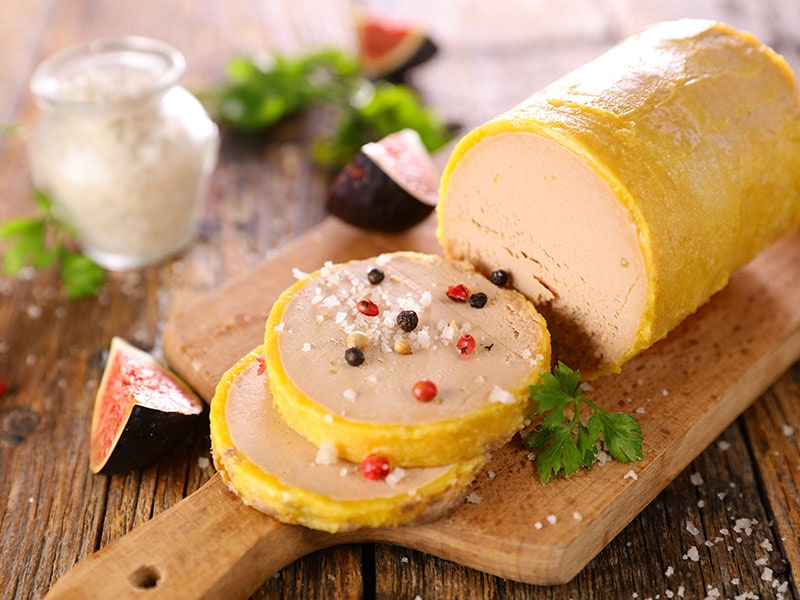 Who hasn't heard of Foie Gras? This high-end delicacy has a history dating back up to 4500 years ago in ancient Egypt. However, the dish did not receive international popularity until the 20th century.
Despite its Egyptian origin, Foie Gras is closely related to France since the country is the world's greatest producer of the dish, with an average of 20,000 tons annually, accounting for 80 percent of the global market.
South West and Alsace areas are renowned for their Foie Gras traditions. The dish is basically duck or goose liver having been fattened by gavage or force-feeding. Interestingly, duck Foie Gras from Southern France has the Label Rouge (red label), a mark of superior quality.
Depending on your cooking method, you can serve Foie Gras with a variety of sauces or fruit preserves and dried fruits. A piece of gingerbread and onion, or fig confit, is also applicable.
You can shorten your preparing time with the half-cooked, vacuum packed Foie Gras offered at many supermarkets and local stores.
Discover the ultimate Foie Gras recipe from the renowned Gordon Ramsey.
TOTAL TIME: 1 hour and 55 minutes (Prep Time: 15 minutes + Cook Time: 1 hour and 10 minutes + Chilling Time: 30 minutes)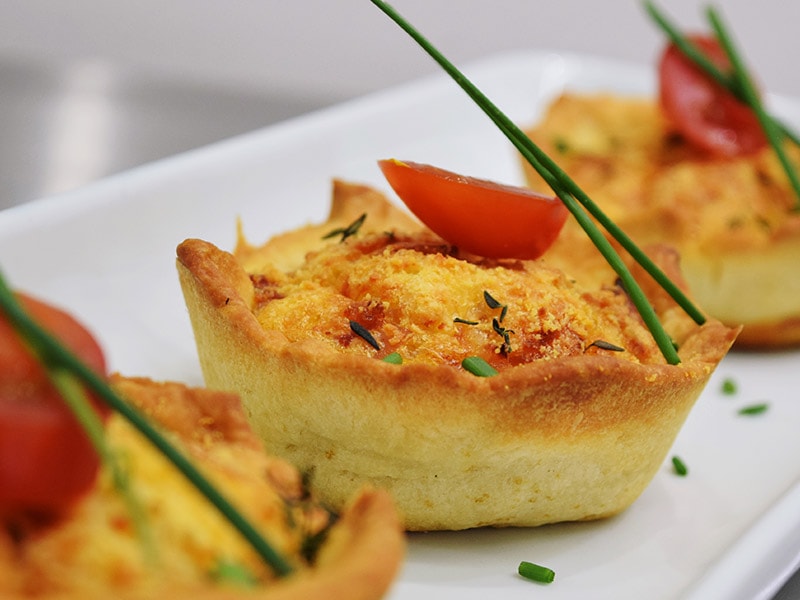 Simple but exquisite, this quintessential Quiche Lorraine will enchant your palette. It is the mother of all quiche dishes, whose history goes all the way back to the 16th century.
The buttery crust and light custard filled with bacon and decadent Swiss cheese make it difficult to resist deliciousness.
Originated in the Lorraine area, Quiche Lorraine is probably one of the most renowned French meals in the world. It is simple to create, oh-so-delicious, and truly depicts a sign of goodwill.
This French snack was brought to the United States in the 1950s and quickly became the cause behind America's quiche obsession.
By varying the quiche filling, you may cook it as much as you want and never get tired since it will never taste the same. Whether you serve this traditional quiche dish for breakfast or brunch, hot or cold, you are sure to fall in love with it.
TOTAL TIME: 3 hours and 30 minutes (Prep Time: 30 minutes + Cook Time: 3 hours)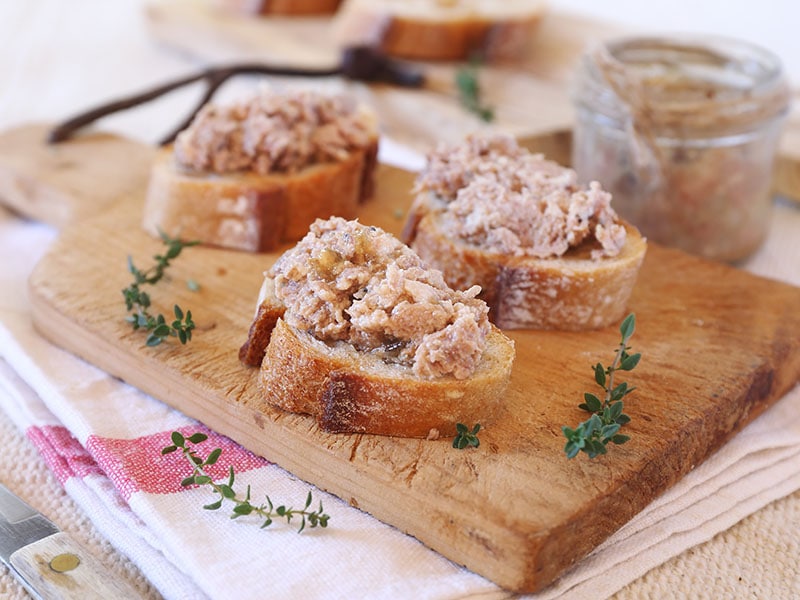 Born in Touraine in the 15th century, Rillettes are a form of confit (meat cooked slowly in its own fat), often cooked with pork or other meats like duck, geese, fowl, and fish. However, in the scope of this recipe, I will discuss Pork Rillettes only.
The process of making Pork Rillettes begins with cubing the flesh, liberally seasoning it, gently boiling it in fat until fork-tender, finely cutting and mixing the meat in enough fat to achieve a spreadable consistency. Finally, allow it to cool with a fat layer on top.
Unsurprisingly, this creamy French spread has been so popular in France for years. It is inexpensive, delectable, and sounds fancy. Most significantly, it seems to need considerable expertise to prepare, but nothing could be farther from the truth.
Therefore, if you are looking for an easy way to impress your friends and family, Pork Rillettes are an excellent place to start. The dish makes a great aperitif spread over a piece of toasted rustic bread.
TOTAL TIME: 25 minutes (Prep Time: 25 minutes)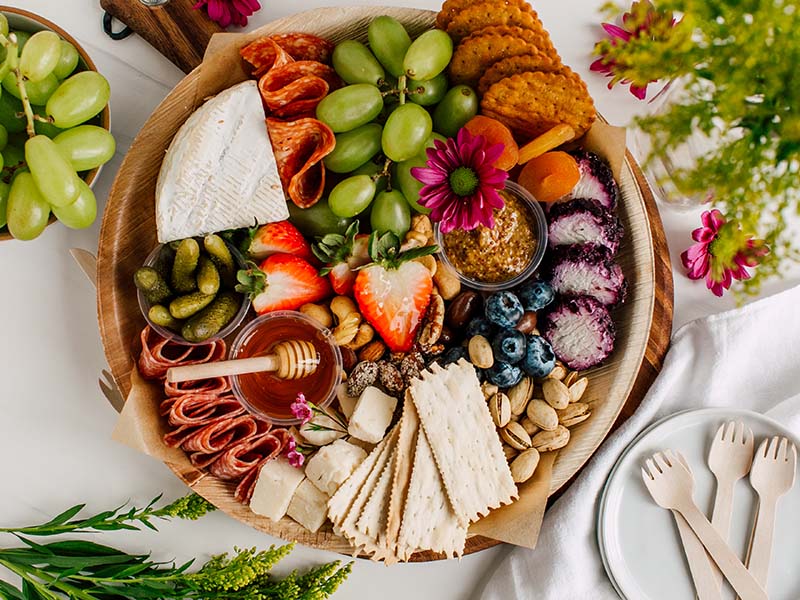 If you are throwing a party, you will want to learn how to craft a Charcuterie Board. This typical food compilation features an array of fruits, meats, breads, cheeses, sauces, and other crowd-pleasing items. It is a must-have staple of the French aperitif!
Cheeses are the star of this food idea. Brie, Gruyère, Camembert, Mimolette, and Feta are the most often seen types on this board, sometimes accompanied by almonds, grapes, shrimp, or even ham.
The greatest part about a Charcuterie Board is that there is always something for everybody to appreciate. Additionally, such a board provides an attractive centerpiece for your table since it is colorful and filled with delectable treats.
Despite the meaning "pork butcher shop" of the dish's moniker, the board includes a broader range of cured meats and other items, not limited to pork goods only.
With the holidays rapidly coming, now is the ideal time to refresh our cheese board ideas and charcuterie abilities. You can save time by purchasing the packaged form of Charcuterie boxes, which are available at many local stores.
TOTAL TIME: 45 minutes (Prep Time: 10 minutes + Cook Time: 35 minutes)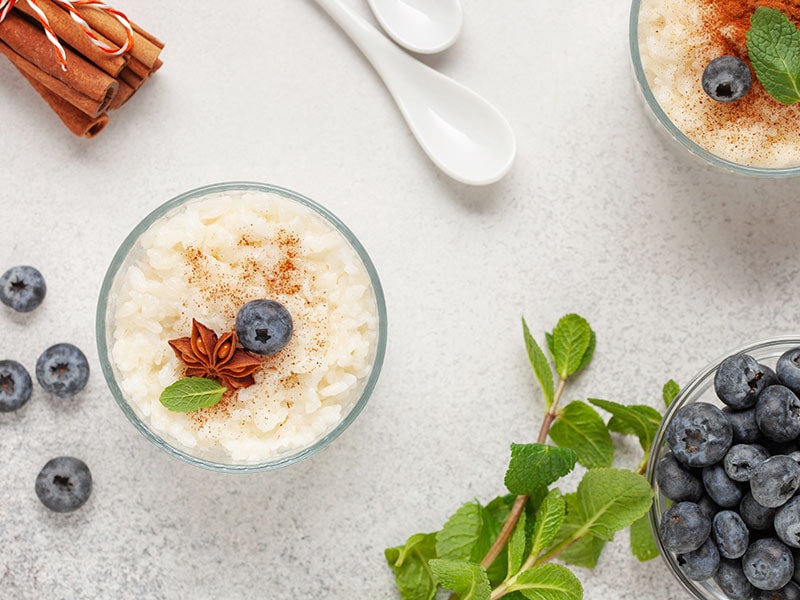 Riz Au Lait is a colloquial term for French Rice Pudding. It is simply prepared without eggs but with lots of milk and sugar, making it oh-so-easily and irresistibly addictive. Quite likely the most endearing quality of the French.
This traditional French dish is created using pantry items such as sugar, milk, rice, orange, and vanilla that are patiently boiled until creamy. Due to the absence of eggs, it is far less custardy than most American rice pudding varieties.
Serve Riz Au Lait in a dish with a pinch of cinnamon spice and a few clementine oranges for added flavors. It is a hearty breakfast or a gourmet dessert that is adored worldwide.
TOTAL TIME: 1 day, 1 hour, and 45 minutes (Prep Time: 20 minutes + Cook Time: 1 hour and 25 minutes + Refrigeration Time: 1 day)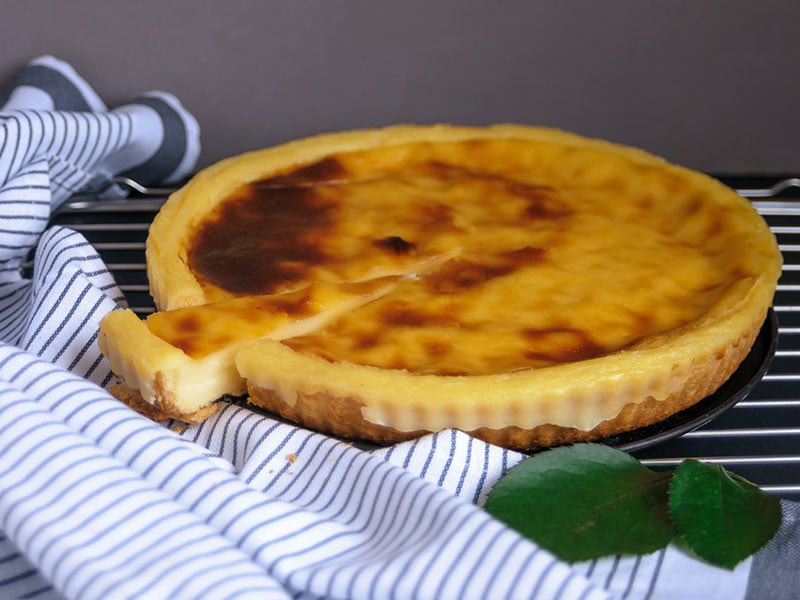 Behold the world's best custard tart: Parisian Flan. This amazing French tart is a flaky pastry crust filled with an abundance of creamy, rich vanilla custard that bakes to a beautiful bronze shine.
When it comes to choose the pastry kind for your Parisian Flan's crust, the decision is entirely up to the chef creating it. Among various options (shortcrust, Pâte Sucrée), puff pastry is the best choice.
Puff pastry will definitely elevate your Parisian Flan to new heights with the beautiful contrast between the rich, creamy custard and the buttery, flaky crust.
This Parisian Flan is available in every suburban bakery in France. However, you may bake your own version and store it in the refrigerator for a few days. It is a sumptuous dessert best cooked the day before, making it ideal for entertaining.
TOTAL TIME: 30 minutes (Prep Time: 30 minutes)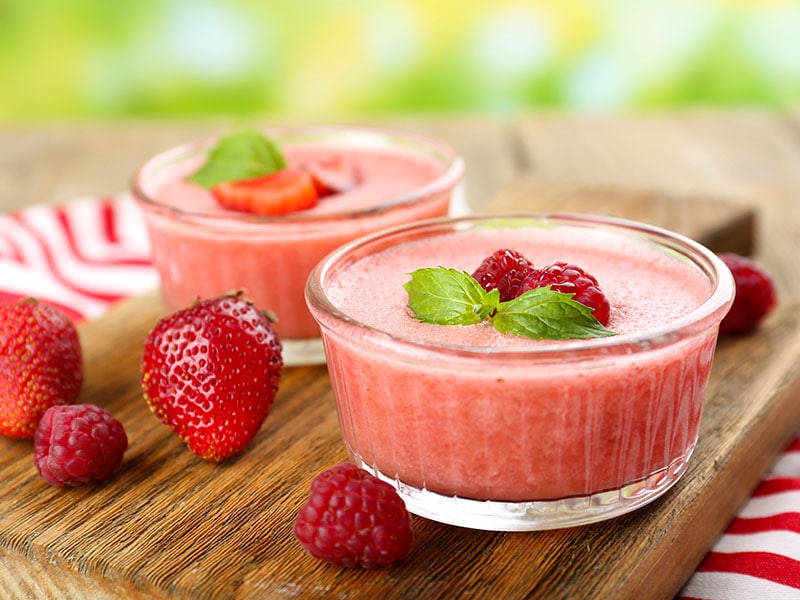 This simple French Strawberry Mousse recipe is the ideal treat. It is created using whipped cream and contains no gelatin or egg whites. This creamy, fluffy delicacy will appeal to both the young and elderly due to its foamy texture.
You may serve this Strawberry Mousse in a verrine or use it to adorn a sponge cake or tiramisu. Some pastry chefs even utilize the cake to construct a Strawberry Charlotte.
While strawberries have an exquisite natural taste, they are quickly diluted by other components, including cream. Thus, besides fresh strawberries, it is a wise move to incorporate strawberry puree into the recipe to enhance the fruit's taste.
All in all, this French treat will entice all strawberry fans out there as it is fresh, delicious, and effortless to make at home. It surely adds a touch of sweetness and beautiful hue to round out your meal!
If you are not a fan of strawberries, any other fruit can suffice, including berries, cherries, watermelon, and cantaloupe.
TOTAL TIME: 50 minutes (Prep Time: 10 minutes + Cook Time: 40 minutes)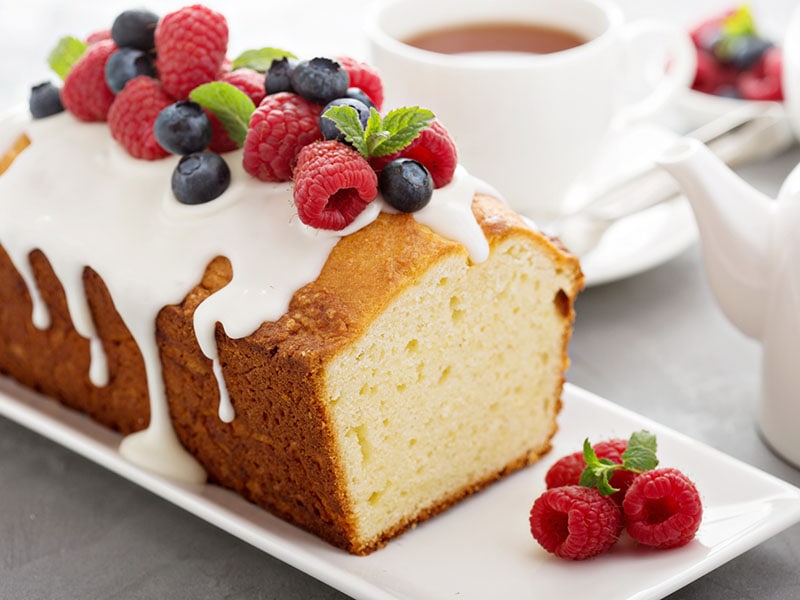 The French often refer to Gateau Au Yaourt (Yogurt Pound Cake) as the Wednesday Cake due to its child-friendly preparation. Wednesdays are not school days in France, meaning that children may spend time baking a cake with their parents or caretakers.
The child-friendly factor lies in its ingredient measurement. To make it simple for children to follow along and participate, all components are measured in a yogurt cup.
Not only straightforward in preparation, but this French cake is also sweet and delectable, ideal for homemade. Within one hour, you and your children may enjoy high-quality, freshly baked goodies.
In some ways, this French Yogurt Pound Cake is similar to its American counterpart but lighter and fluffier. The cake has a soft and moist texture, with a crumb that melts on your tongue.
This recipe illustrates the strong appreciation and the love of home cooking that the French have. You may decorate your cake with fresh fruit or jam, then top it with crème fraîche and ice cream.
This Yogurt Pound Cake is perfect for a birthday, special meal, or even a simple family gathering.
TOTAL TIME: 1 hour (Prep Time: 15 minutes + Cook Time: 45 minutes)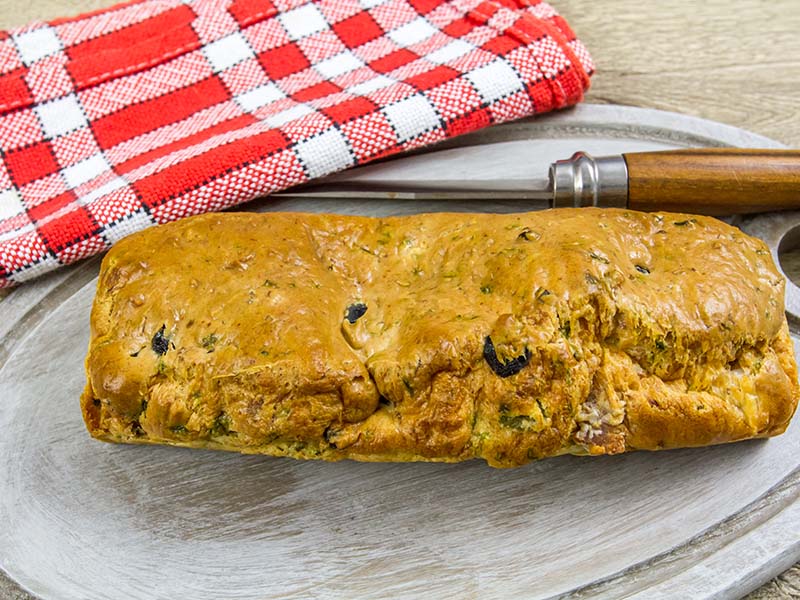 You may be wondering whether you can eat a salty cake. Yes, and it is delectable. This Cake Salé is an excellent quick and simple breakfast. Additionally, it makes a great appetizer often enjoyed at a French Apero.
The Apero dinatoire is a form of dinner in which diners hold small plates or bowls and eat while standing and conversing.
Among those treats, Cake Salés are particularly popular among trendy Parisians gathering at someone's place on a Saturday night following a hard working week as the treats are simple to prepare and serve.
All in all, if you are looking for a savory afternoon snack, let's pick Cake Salé for your next experiment.
Preparing Cake Salé is a popular treat among young and trendy Parisians.
TOTAL TIME: 30 minutes (Prep Time: 15 minutes + Cook Time: 15 minutes)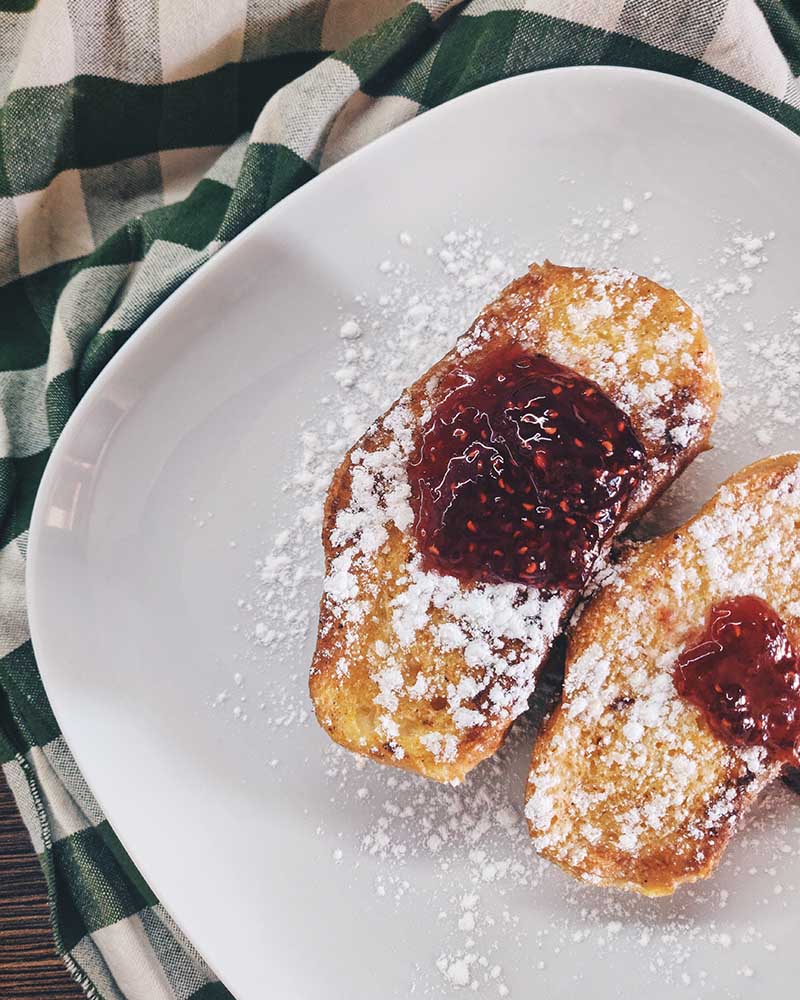 If you have visited France before, the amount of French bread scattered around local households may surprise you! These pieces of bread are the collective result of leftovers from all sorts of meals throughout their typical day.
Pain Pedu emerges from such a context to utilize those stale pieces of bread before they become as hard as a rock! Interestingly enough, Pain Perdu also translates directly as "forgotten bread". It is indeed a clever way to make good use of stale bread.
Before serving, you can garnish the bread with sliced fruit or cinnamon. It is a sweet take on your beloved French toast breakfast. Its crunchy, buttery outside and thick, custardy inside will hypnotize you right from the first bite.
Make sure to soak the bread entirely in the custard and to fry the bread with butter (not oil). This practice helps accentuate the dish's rich, nutty, and caramel flavors.
Let's Reveal Your Top-Picked French Snack
The world of French snacks possesses a much wider coverage than what my list offers above. However, those options are my opinion on the most well-known treats you should seek at least once in your life.
Have you tried any of them? What is your top pick French snack? Let me know in the comment section below. Thank you for reading!
Nutrition Facts
6 servings per container
---
Amount Per ServingCalories189
% Daily Value *
Total Fat 9.2g

14

%
Sodium 413mg

18

%
Potassium 293mg

9

%
Total Carbohydrate 18.8g

6

%

Dietary Fiber 4g

16

%
Sugars 3.4g

Protein 7.1g

15

%
---
* The % Daily Value tells you how much a nutrient in a serving of food contributes to a daily diet. 2,000 calories a day is used for general nutrition advice.