Understanding the ins and outs of a typical Vietnamese family meal is a good thing to do when you're going to dine with a Vietnamese family or visit Vietnam. Even if you have no plan for these activities yet, enriching your cultural knowledge is still a wonderful idea.
Most people associate Vietnamese cuisine with Phở: after all, this famous noodle dish soup is so delicious and full of nutrients (1). But many Vietnamese family meals don't necessarily include it.
Does a family meal in Vietnam have anything in common with what you expect in your country? What do the Vietnamese usually enjoy for meals? Are there many table manners to follow? Scroll down, and you will discover that learning to use chopsticks isn't the only thing to do!
Things That Influences A Family Meal In Vietnam
Here are some factors that affect how locals eat with their family in this Asian country, from the size of the meal to how often family members eat with each other.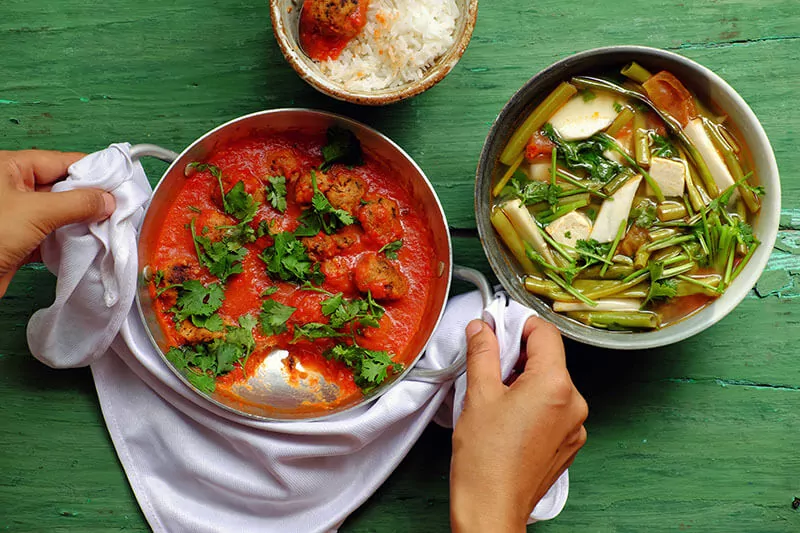 Time
What is the best time to have a family meal in Vietnam? The answer is likrice-based recipes in Vietnamese cuisinee the rest of the world: dinner. Most modern Vietnamese families are busy with work or school at other times, so they can only eat together by the end of the day.
In some families, however, parents manage to eat breakfast with their children. Such meals are usually short but still nutrient-packed, with choices like Bánh mì (Vietnamese stuffed sandwich), Phở (or similar noodle soups), Cơm tấm sườn nướng (broken rice with pork chops), etc.
Another great time for a Vietnam-style family meal is weekend brunch. Since the majority of Vietnamese people work on Saturday, this event usually takes place on Sunday morning. With more time for cooking, people tend to come up with more lavish and elaborate dishes.
Noodle dishes are very suitable options for this occasion, but delicious Vietnamese foods that you can eat with your hands are also plentiful. Bánh xèo (savory Vietnamese crepes), Gỏi cuốn (Vietnamese fresh spring rolls), or Bánh cuốn (steamed rolled cakes) are a few household names.
As mentioned above, lunch isn't ideal for hosting a big meal. Still, national holidays allow all the family members to gather around and prepare an even more scrumptious feast than usual at lunch.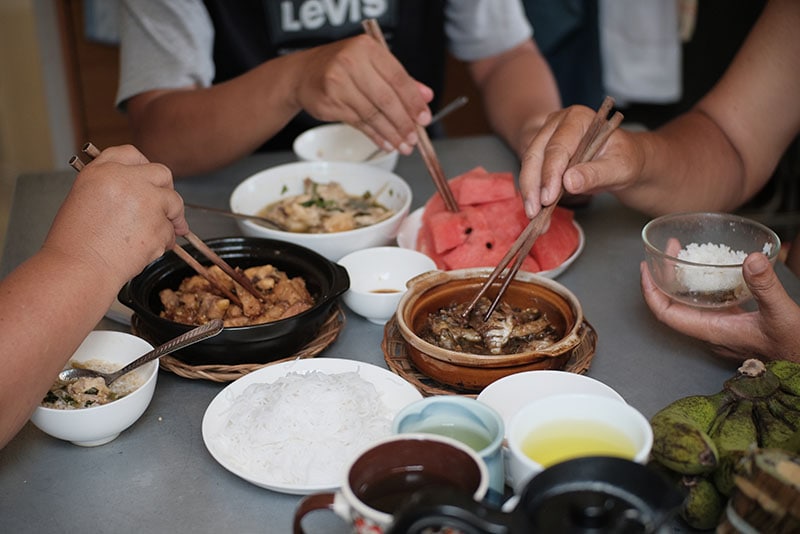 Family Structure
In an old-fashioned Vietnamese family with elderly relatives, mealtimes can get rather formal, with more rules of etiquette to follow. The meal also has more courses suitable for all age groups. In return, grandparents can help with meal prep, making it easier to have family meals regularly.
Meanwhile, a nuclear or single-parent family (usually found in big cities) allows more flexible eating etiquette, but the members have to work harder so that they can eat together every day. There are also fewer dishes available.
Once a couple has children, it's a common practice in Vietnam for grandmothers on either side to live with them and help look after the newly-expanded family. So an extended family meal may be more common than you think.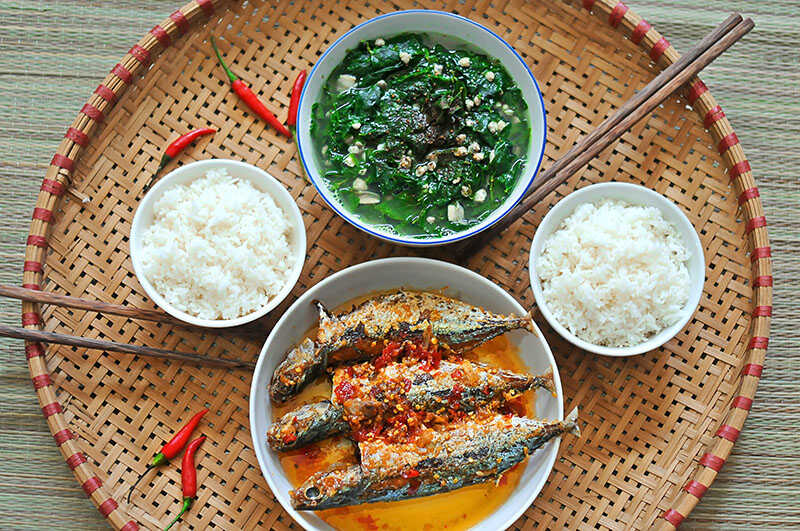 Economy
For many Vietnamese families, food accounts for a large part of daily expenses, especially in metropolises like Hanoi and Ho Chi Minh City. Therefore, many people turn to home-cooked meals to cut down on the cost of living.
For such households, a meal usually consists of several easy dishes plus a side of starch. Well-off families, however, can prepare many courses requiring more cooking time and fancier ingredients.
Vietnamese Foods: Different Regions, Different Flavors
Culinarily speaking, Vietnam can be divided into three regions, with significant disparities between their foods. For example, Vietnamese people everywhere know how to cook Canh chua (sweet and sour soup), but they don't use the same ingredients to flavor it.
The preferred condiments for the Northern, Central, and Southern versions are cơm mẻ (fermented rice), starfruits, and tamarind, respectively. What else is different between the three regions? Let's find out now!
Northern Vietnam
Typically, Northern dishes don't use a lot of spices and condiments, so their flavors are just right: neither too spicy nor too sweet. However, people from different regions sometimes complain that local foods are fairly salty.
The region has a long history of rice cultivation, so local daily meals feature many ingredients gathered from paddy fields, such as freshwater fish, shellfish, and aromatic herbs.
Interestingly, Northern people tend to dedicate more care and effort to food prep and presentation. A mundane family meal may not demonstrate this aspect obviously, but you should still expect local people to put their heart into making an excellent meal.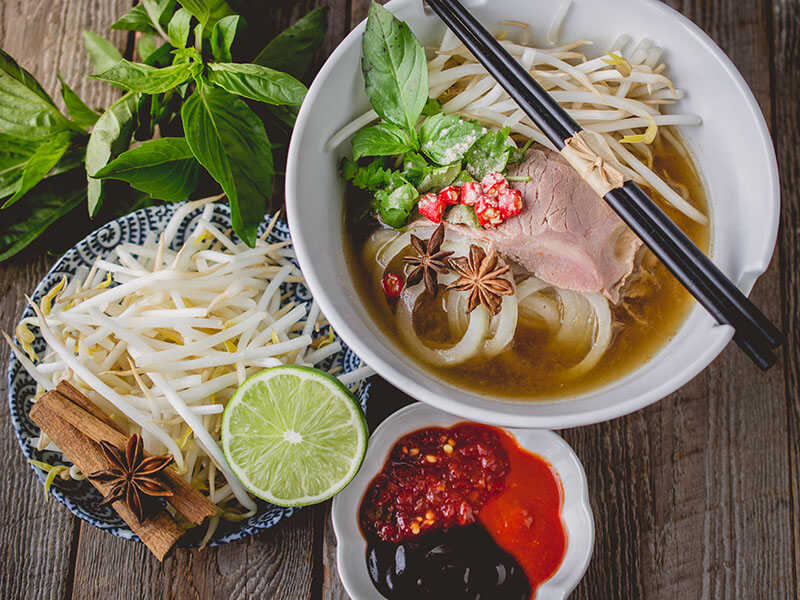 Central Vietnam
People in Central Vietnam like their dishes hot and full of tongue-burning heat, but other strong flavors, like saltiness and tartness, are equally common in local fare.
While all coastal provinces in Vietnam have seafood-based dishes, Central Vietnamese people take this ingredient to a whole new level and use it extensively in their daily meals.
The former imperial city of Huế is located in this region, so local foods used to receive influence from royal cuisine. As a result, many dishes from Central Vietnam can be as refined and sophisticated as their Northern counterparts.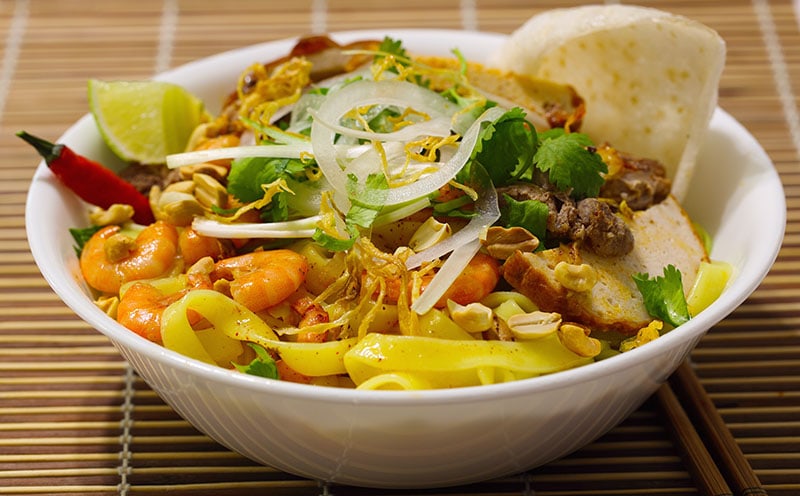 Southern Vietnam
Most dishes in Southern Vietnamese cuisine are very sweet, from stews to dipping sauces. In addition, locals make extensive use of coconut water or coconut milk to add extra richness to their foods. They are also fond of adding fresh greens and vegetables to daily meals.
The Mekong Delta has complex systems of canals and rivers that water large areas of paddy fields. This geographical feature gives local people a bountiful supply of freshwater fish. That's why you will see a lot of local dishes with that source of protein.
Foods from this part of Vietnam are also more open to international influence. Chinese cooking has left a pronounced mark on many famous South Vietnamese dishes. Other cuisines also play a role in enriching Southern Vietnamese foods, like Thai, Cambodian, or European cuisines.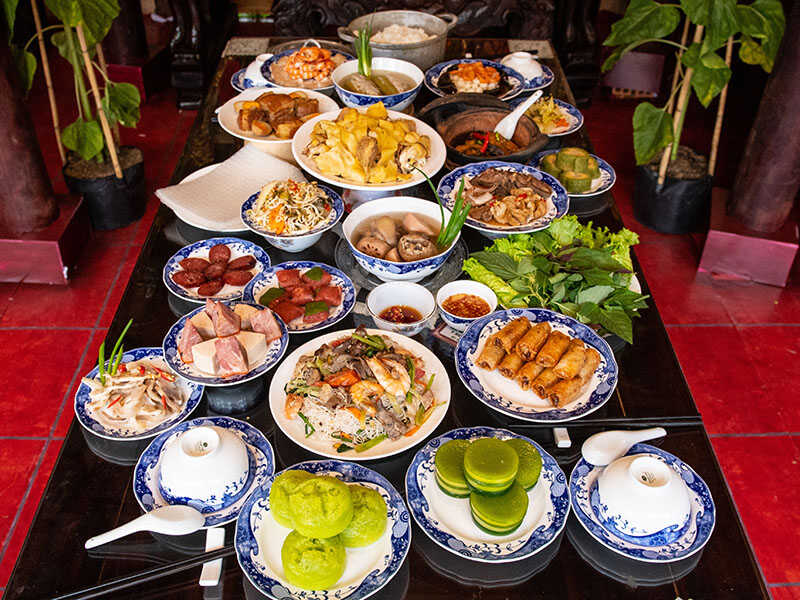 Antonymy Of A Typical Vietnamese Family Meal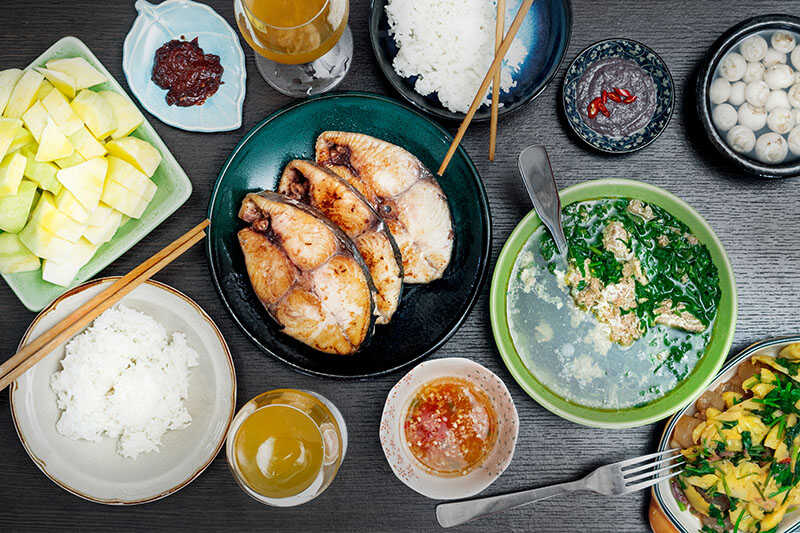 For a family of four, Vietnamese meal plans regularly follow this formula: one starch dish, one to two protein-rich main dishes, and one to two broth-like soups.
The Vietnamese terms for the last two parts are "món mặn" and "canh", respectively. The number of dishes can change according to the factors specified above.
Món mặn for Vietnamese daily meals usually contain animal-based foods, such as pork, poultry, fish, and seafood (but vegetarian meals can replace them with tofu and beans). By contrast, the main ingredients of canh are seasonal veggies and greens.
Besides the power of three, there are also other important components in Vietnamese meals, such as dipping sauces, veggie sides, and pickles. Soft drinks and beers can be served during the meal, while desserts are an optional choice.
Join in the spirit of this heart-warming family meal in Vietnam!
Do You Know These Popular Dishes For Vietnamese Family Meals?
In this section, you will gain a deep insight into what Vietnamese people actually eat for daily meals. The dishes are usually easy and uncomplicated but always full of flavors! There are also some regional differences in how Vietnamese people cook their food that you should know.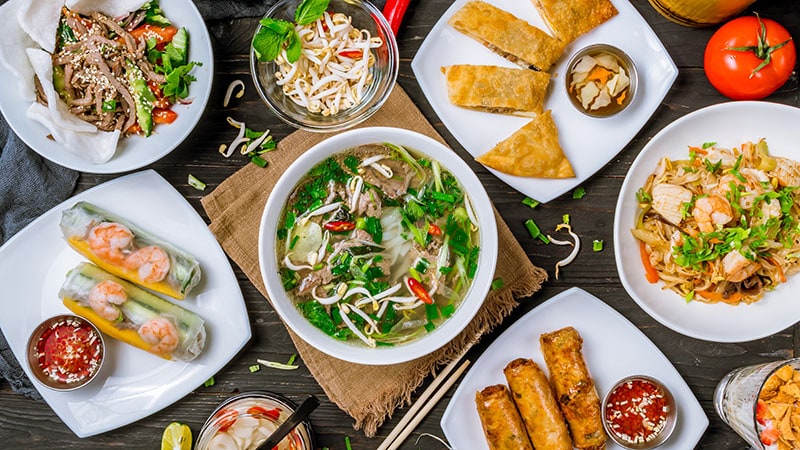 Starch
Rice is the ubiquitous source of starch in Vietnamese foods, and steaming is the best way to cook it. Steamed white, long-grain rice is the ultimate side dish at any traditional Vietnamese family meal.
However, many Vietnamese urbanites dislike the significant content of carbs in rice. That attitude has led to the growing trend of cutting down on rice and consuming other kinds of foods in larger quantities.
Besides rice, Vietnamese people also enjoy various kinds of noodles, usually when they have noodle soups or noodle salads for meals. The penchant for rice and rice-based recipes in Vietnamese cuisine ensures that the majority of foods from Vietnam are gluten-free. (2)
Alternative sources of starch include bread (usually Vietnamese baguettes), sticky rice, and boiled root vegetables like sweet potatoes and taro.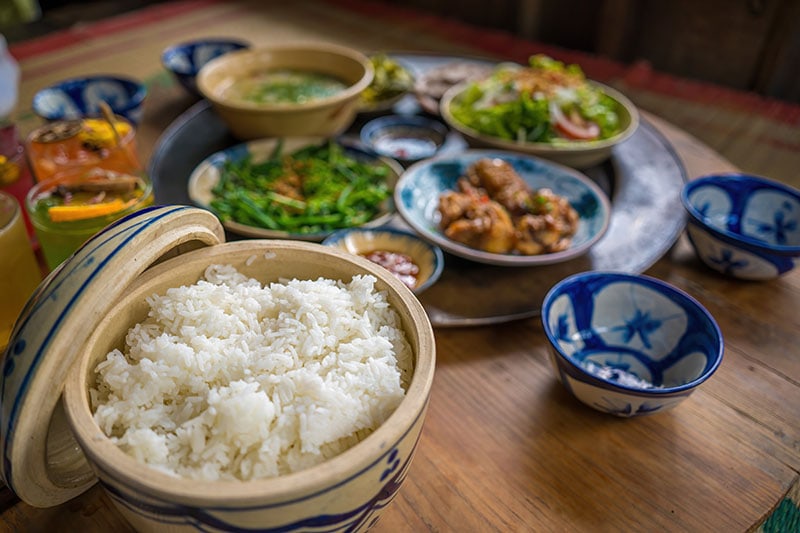 Main Dishes
While there are various cooking techniques in Vietnamese cuisine, some categories of food are more likely to appear in daily meals than others.
Let's discover some famous Vietnamese dishes you can cook for the main course!
Braised Dishes (Món Kho)
Cá kho tộ (caramelized and braised fish), Thịt kho (caramelized pork), Cá thu sốt cà chua (mackerel in tomato sauce), or Bò kho (Vietnamese beef stew) are a few solid choices for main dishes. This food category best highlights the culinary differences between Vietnamese regions.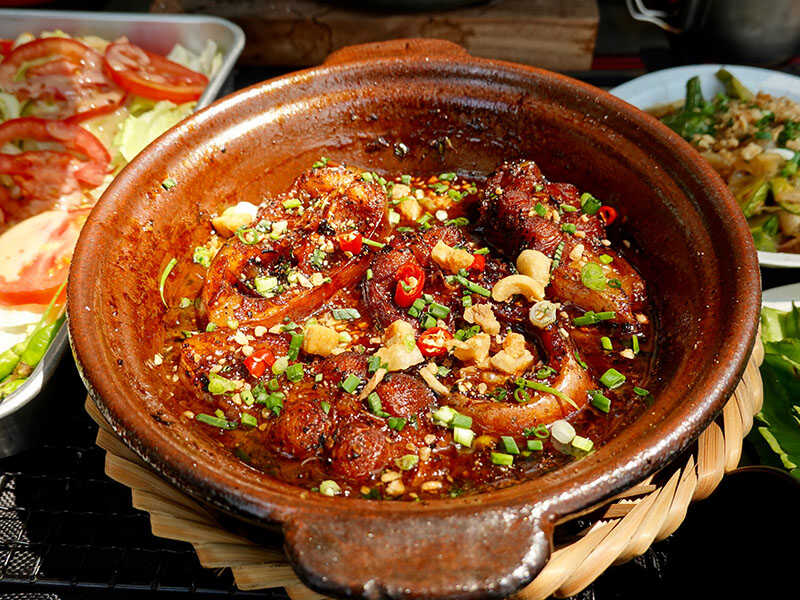 Fried Dishes (Món Chiên)
Like busy bees around the world, Vietnamese people usually make Cơm chiên (fried rice) to whip up a quick breakfast. Other mouth-watering fried delicacies for daily meals are Cá chiên xù (deep-fried fish), Tôm chiên giòn (deep-fried shrimp), and Chả cá (fried fish cakes).
But it's Cánh gà chiên nước mắm (fish sauce chicken wings) and Trứng chiên (egg omelet) that reigns as the ultimate fried comfort foods for Vietnamese family meals.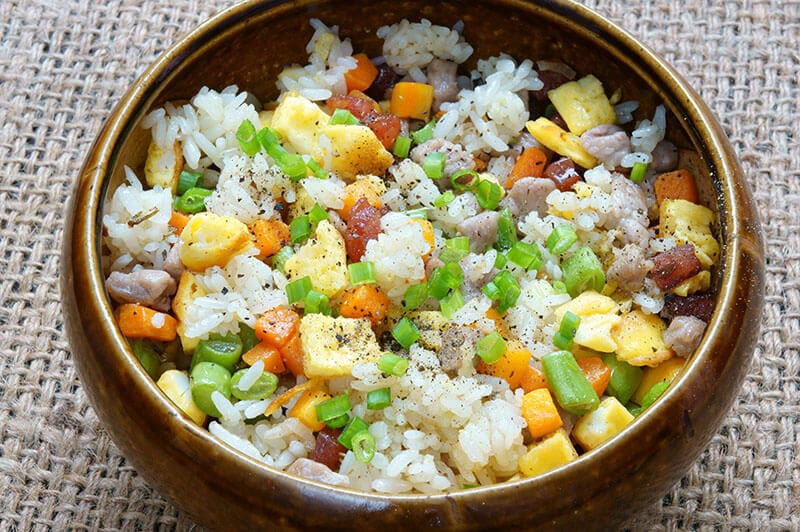 Stir-Fries (Món Xào)
Vegetable stir-fries are a cornerstone of many intimate Vietnamese meals. The crown jewel of this category is possibly Rau muống xào tỏi (stir-fried water spinach with garlic). A mix between veggies and meat, like Mì xào bò (stir-fried noodles with beef), is also quite popular.
However, vegetable-based dishes aren't the only player in town. Stir-fries made exclusively with meat, such as Sườn xào chua ngọt (sweet and sour pork ribs), are well-known all over Vietnam.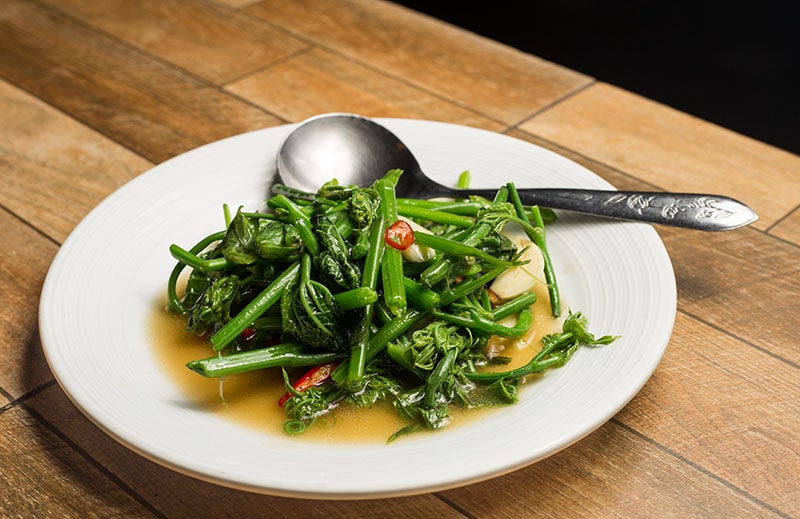 Salads (Gỏi)
To be more exact, Gỏi refers to a specific kind of Vietnamese salad that people prepare by tossing crunchy vegetables in vinegar-based dressing. It boasts a refreshing tang and is usually made with meat. They can double as both tasty Vietnamese appetizers or main dishes for big parties.
Gỏi gà (Vietnamese chicken salad), Gỏi tôm ngó sen (lotus stem and shrimp salad), and Gỏi tôm xoài (green mango salad with shrimp) are some household names in this category.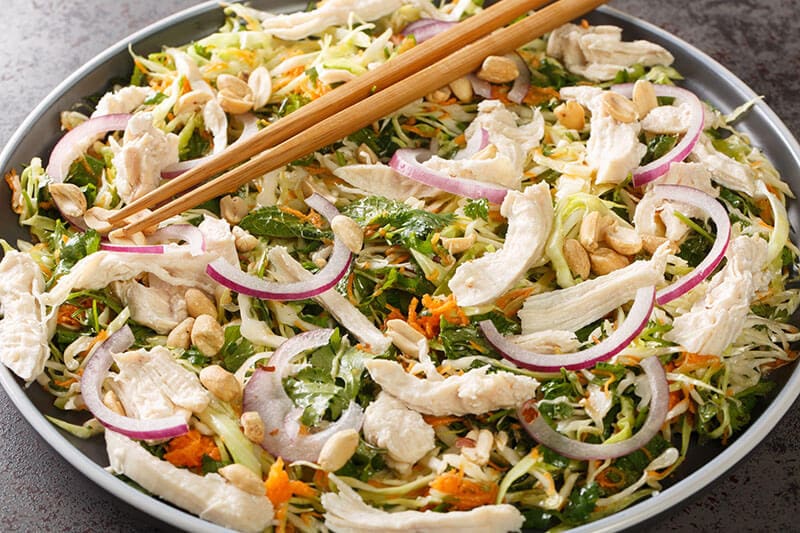 Soups (Món Canh)
Unlike Western soups, Vietnamese "Canh" is dairy-free and has a liquid consistency that resembles a thin broth. It consists of vegetables, spices, and animal-based protein (optional). Vietnamese people love to slurp it with rice so that they can ingest their food more easily.
Recipes for popular Vietnamese soups are very flexible: locals usually cook with vegetables and leafy greens they have on hand. But not just any produce is cut out for this dish: common choices are gourds, water spinach, malabar spinach, bitter melons, katuk, etc.
But the most-loved soup in Vietnamese cuisine is probably Canh chua (sweet and sour soup). Its pleasingly piquant taste can stimulate your appetite very effectively in the face of Vietnam's hot weather.
Canh khoai mỡ (purple yam soup) and Canh bí rợ/ bí đỏ (pumpkin soup) are other great options that VIetnamese families usually turn to.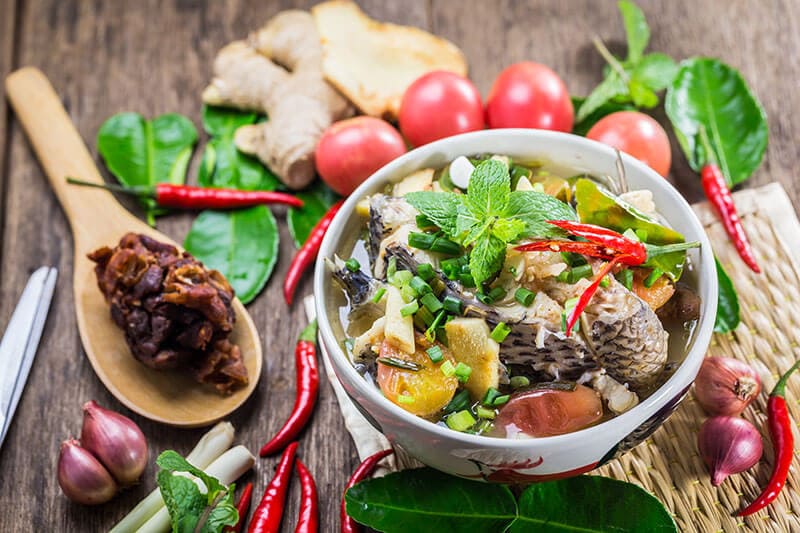 Dipping Sauces (Nước Chấm)
A true Vietnamese meal can't be complete without tiny bowls of dipping sauces on the side. Heavily seasoned main dishes, like braised or stir-fried ones, need no dipping sauces, but others do. You can either dip a piece of the main dish in them or drizzle the sauces directly on your rice.
The most well-liked Vietnamese sauces are probably nước mắm (Vietnamese fish sauce) and soy sauce. They can be either served pure or mixed with sliced chili peppers and crushed garlic. These versatile sauces can go with almost any kind of food.
However, some dishes are quite picky in terms of what sauces to serve. For example, duck meat must go with ginger fish sauce, while chicken salad requires chili salt. Meanwhile, tamarind fish sauce is a match made in heaven for boiled or roasted delicacies.
Vietnamese people usually dip their food in the same bowl(s) of sauces. If you have hygiene concerns, tactfully ask the host for a separate bowl.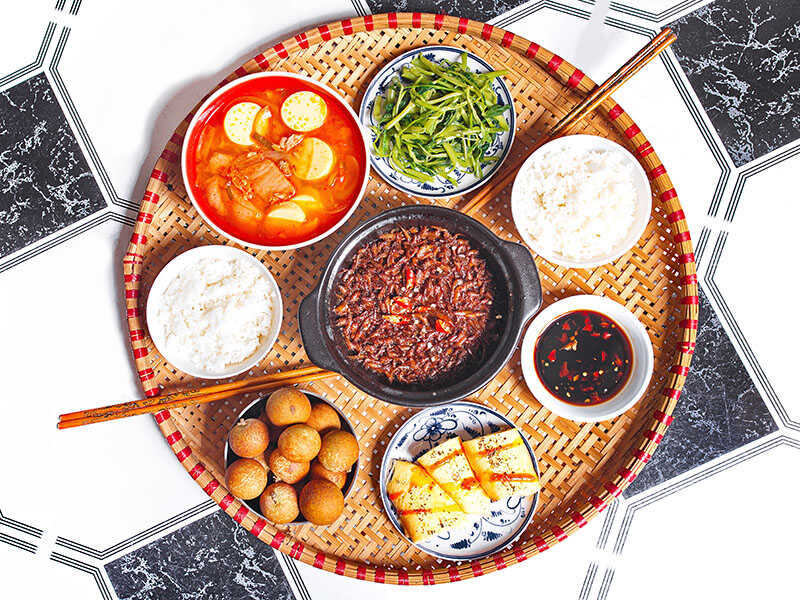 Fresh Vegetables
Soups and vegetable stir-fries are already packed with veggies, but Vietnamese people never say no to additional greens in their diet.
Depending on what is in season, locals always choose the freshest produce to eat directly with rice and other main dishes (after thorough washing, of course). A lot of well-known Vietnamese street foods and noodle soups come with a generous veggie side, too.
The best greens for raw consumption are lettuce, cucumbers, bean sprouts, etc. Regarding aromatic herbs, Vietnamese foodies can't live without Thai basil, Vietnamese balm, laksa leaves, fish mint, spearmint, etc.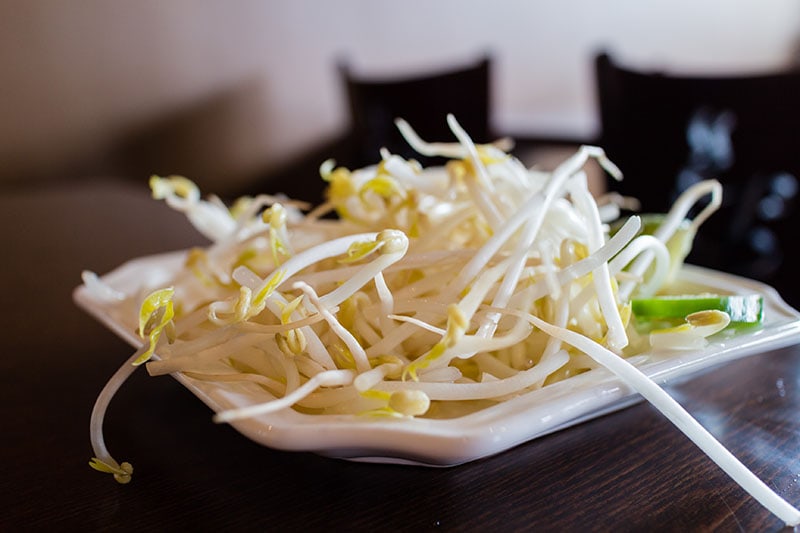 Pickles
Tangy pickles are a must-have for Vietnamese meals during the Tết holiday, but some people also enjoy them during normal days, too. Pickled scallion heads, pickled papaya, and pickled white cabbage are a few things that can make everyday meals more exciting.
Desserts
A traditional Vietnamese meal doesn't end with desserts. In the old days, adults simply drank green or black tea after a meal. Nowadays, many families still skip desserts.
But others like to end their meals with various sweet treats, like fresh fruits (like watermelons, mangoes, lychees, etc.) or Chè, a large category of popular Vietnamese dessert usually translated to "sweet soups". Small treats like mung bean cakes or doughnuts are also widespread.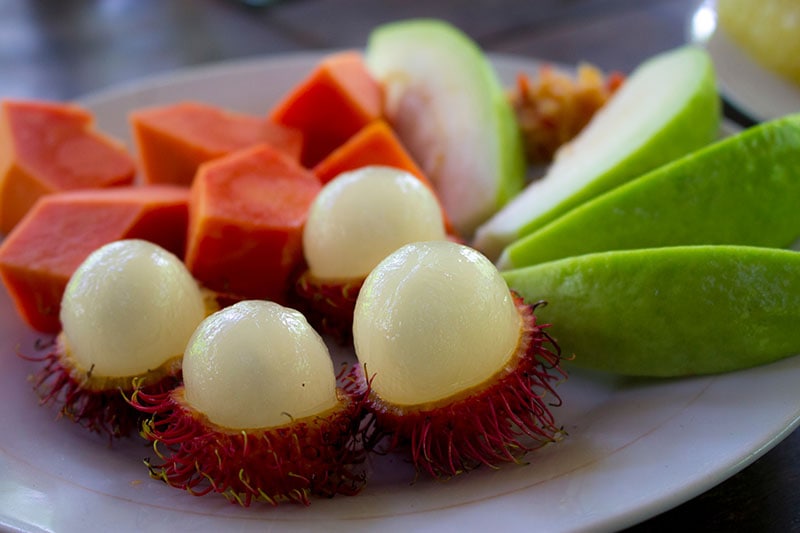 Note Down These Useful Tips On Vietnamese Table Manners!
Modern lifestyles have changed the way Vietnamese people enjoy their meals. In general, the dining etiquette is much more relaxed than it once was, but some rules must still be followed at mealtimes.
Before The Meal
Are you invited to a Vietnamese family meal? That's great, but there are a few things you should know beforehand.
In the past, many Vietnamese people sat and arranged their meal on the ground. The practice still holds true in many places, especially when there isn't much space, but many people like to eat at the table these days.
Dishes may be placed in a round metal tray (called "mâm cơm" in Vietnamese). However, it is also common to place them directly on the table.
Age takes precedence in terms of seating arrangements. The best seats are reserved for the oldest people present. Only after they have settled down can the rest sit down. Married partners usually sit next to each other and their children.
Nevertheless, many families don't set a great store by where to sit: they allow you to stay wherever you feel most comfortable. Feel free to ask the host whether you can sit someplace else.
This rule isn't negotiable: young people have to "invite" the aged to eat first. The most commonly used form is: "Mời [person spoken to] ăn cơm!", which is a very polite way to say: "Please have a meal!".
You have to say that phrase to anyone older than you. Finally, wait for the oldest people to start eating before you can dig in.
During The Meal
Vietnamese dining etiquettes follow general rules that everybody knows about: eating slowly, refraining from talking with food in your mouth, keeping your smartphones off, etc. Here are other useful things you should know.
An important feature of Vietnamese eating culture is to serve all the dishes at once. As part of further respect for the elderly, the best bites are often reserved for people of the greatest age, though young children also enjoy that privilege.
The necessary eating utensils for each individual taking part in an authentic Vietnamese meal is a small serving bowl, a pair of chopsticks, and a spoon for rice or liquid foods.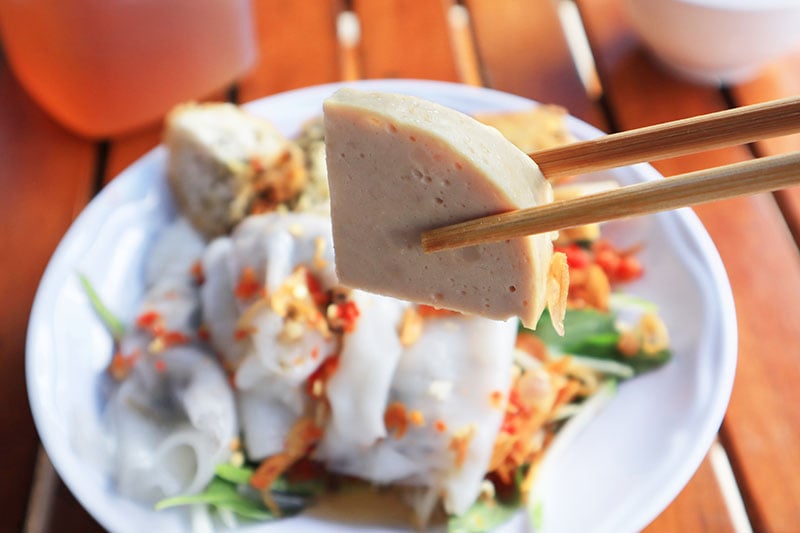 Since many Vietnamese foods (like meat and veggies) are cut into slices or strands, you can easily grab a bite with your chopsticks.
Learning how to use chopsticks fluently can take some practice, but Vietnamese people are always happy to show you the right way.
Knives and forks for cutting food are pretty uncommon in Vietnam, but you can try your luck and ask your host for them if you are unfamiliar with chopsticks.
The polite way to enjoy your meal is to put the food in your bowl before eating it. But in some cases, it is acceptable to let go of the chopsticks and enjoy food with your bare hands, such as chewing on a chicken drumstick.
Vietnamese people love having a conversation at mealtimes. Making chewing or slurping sounds during eating is not a big deal, as long as yours isn't too loud.
Finish every bit of food in your bowl before ending your meal. When you're done, put the chopsticks on top of your bowl and tell other people that you're full. Say your thanks, too!
Discover the dos and don'ts of Vietnamese table manners in this helpful guide!
Superb Vietnamese Dinner Recipes To Add To Your Cookbook
Vietnamese cuisine has many celebrity fans, including the renowned chefs Anthony Bourdain and Ramsay Gordon. How about you? Do you want to experience the magic of good food with these easy Vietnamese recipes for dinner? They are more simple than you think!
Cá Kho Tộ (Vietnamese Caramelized & Braised Fish)
This rich and savory braised dish is a classic Vietnamese recipe for dinners. It involves caramelizing sugar to get that appealing dark saffron color, a fun activity that you will enjoy. Its flawless blend of sweetness and saltiness goes nicely with any side, be it starchy or veggies.
Bitterness isn't a common flavor in Vietnamese cuisine, but stuffed bitter melon soup is a legendary dish. The savory richness from the meaty filling inside these bitter melons mixes perfectly with the grassy essence of the veggies, creating a nice symphony of flavors.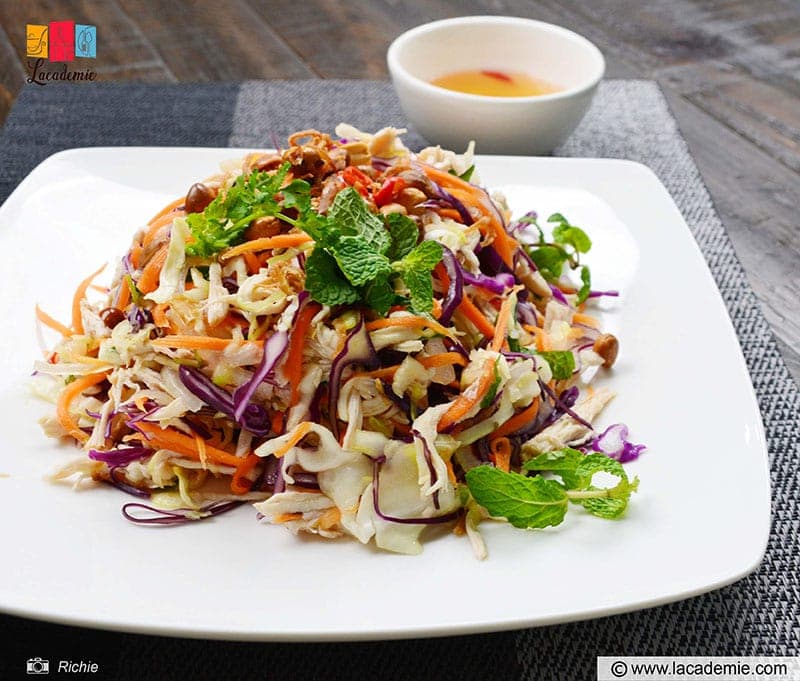 If the colorful appearance of this eye-catching salad hasn't caught your attention yet, its excellent mix of savory chicken, piquant dressing, and sweet veggies will stimulate your taste buds right away. The wonderful crunch of all the ingredients are another added bonus.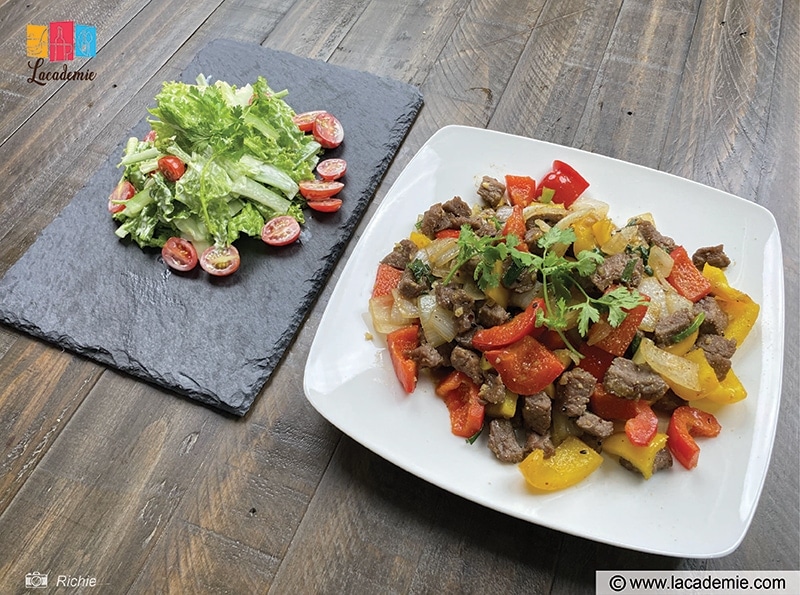 The cubed pieces of savory beef and brightly-colored bell peppers in this recipe will make a nice addition to your meal rotations. Stir-fried to perfection in a rich sauce, this beefy dish will wonderfully refresh your palate. But remember to marinate the beef thoroughly before cooking.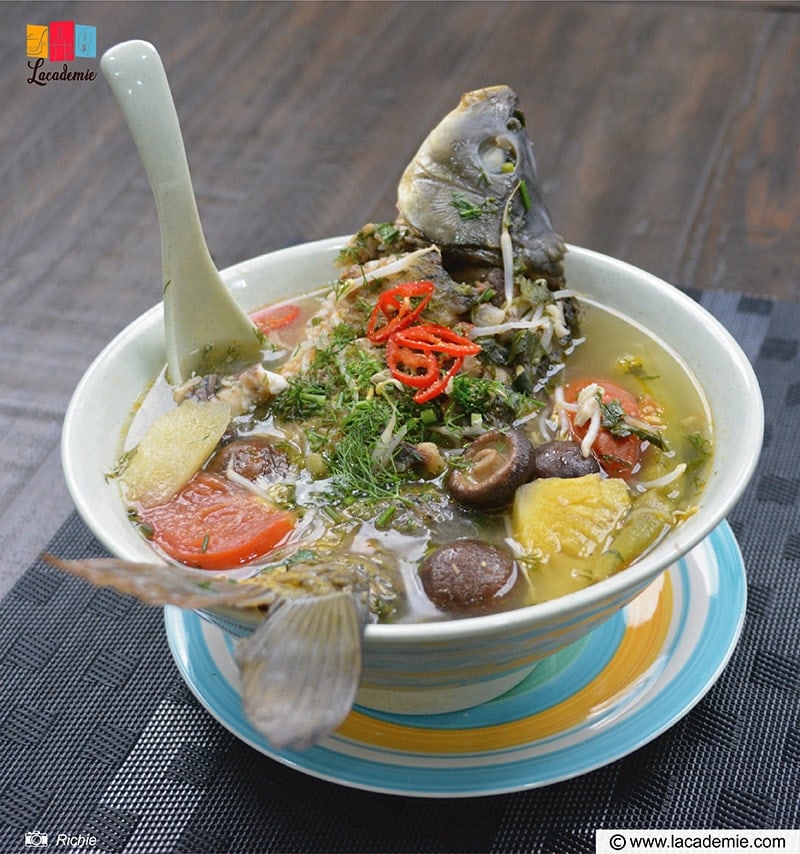 This pleasant soup dish contains bold flavors from South Vietnam. It tastes like summer, with the refreshing tang of tamarind, tomatoes, and pineapples, not to mention the rich aroma of various Vietnamese herbs. The succulent carp in the soup is another delight to indulge your palate.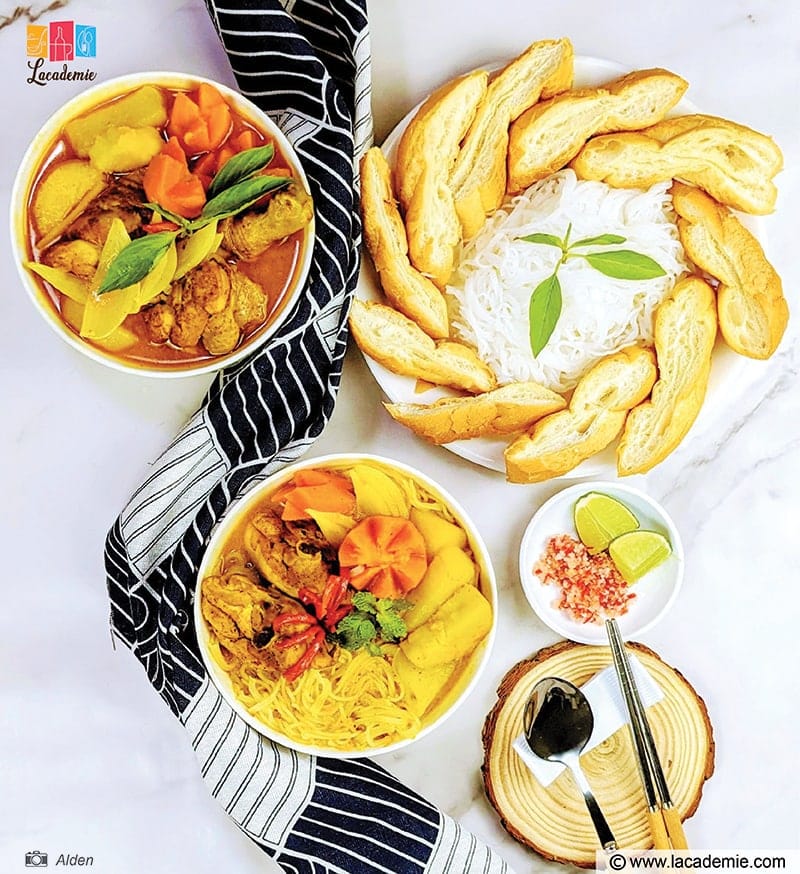 Curries don't have to be spicy! The Vietnamese version of this classic dish boasts a gentle sweetness that people of all ages can enjoy. The large number of fragrant spices in the recipe gives it a delicious scent that will make your stomach grumble in no time!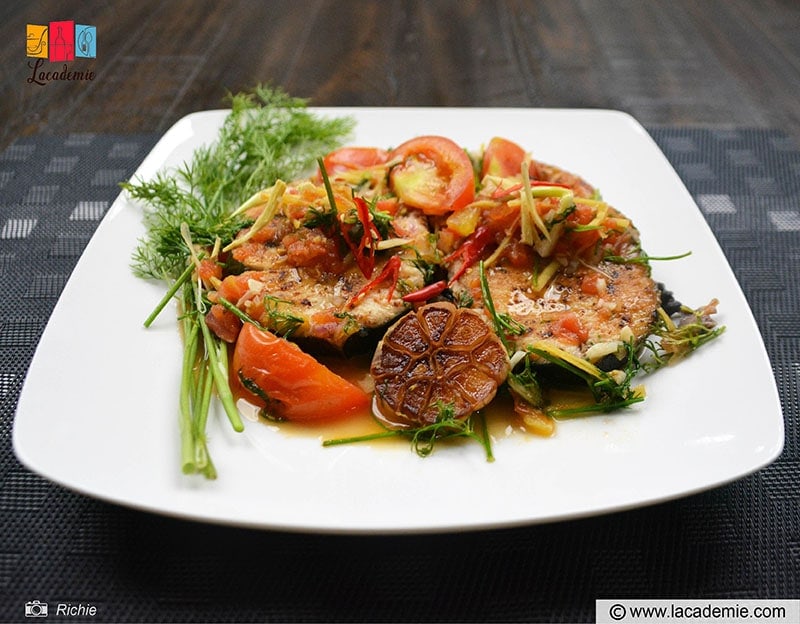 Here is the ultimate time-saving dinner recipe for busy people desiring a hot and flavorful meal. Mackerel already boasts a tuna-like buttery taste overflowing with umami, so cooking it in a rich mixture of crushed tomatoes and fish sauce will guarantee you a well-rounded dish.
Note Down These Restaurants For A Fantastic Vietnamese Meal!
If you have a chance to visit Vietnam, make sure to try these highly-rated restaurants to enjoy the best things that Vietnamese cuisine has to offer.
Northern Vietnam
Stop by these destinations to experience the elegance of Northern Vietnamese cuisine at its finest.
Central Vietnam
The bold flavors and freshest catch from the sea are waiting for you in these restaurants.
Address: 53 Phan Thúc Duyện, Bắc Mỹ Phú, Ngũ Hành Sơn, Đà Nẵng 50507, Vietnam
Time: 10:00 AM – 10:00 PM from Saturday to Wednesday, 10:00 AM – 9:30 PM on Thursday, 9:30 AM – 10:00 PM on Friday
Website: https://thiagorestaurantdanang.com/
Phone: +842363689005
Southern Vietnam
Indulge your taste buds with the mellow taste and rich flavors of dishes on offer at these dining establishments.
FAQs
What else do you want to know about ordinary family meals in Vietnam? Check out this section to see if you can find the answers to further questions.
Vietnamese Family Meals Are Not So Different After All!
These days, numerous Vietnamese people prefer eating out or ordering takeouts to prepare home-cooked meals. However, many families still enjoy making and sharing a delicious meal with their loved ones at home, keeping the spirit of togetherness alive.
What is your experience of Vietnamese family meals like? Don't hesitate to share your view in the comment box. And don't forget to introduce this post to your friends who are interested in learning about daily life in Vietnam!
References
Preiato, D. (2019) Pho Soup: Calories, nutrition, and more, Healthline. Healthline Media.
Vietnamese cuisine (2023) Wikipedia. Wikimedia Foundation.