If you find it hard to search for delicious Bangladeshi foods for your next trip to this beautiful country or just want to know more about its cuisine, my humble article will help you out.
Bangladeshi culinary culture might be a bit similar to their neighbor, India, but believe me, when researching more profoundly into the topic, you will learn more about their alluring distinctiveness. Don't hesitate and scroll down for more now!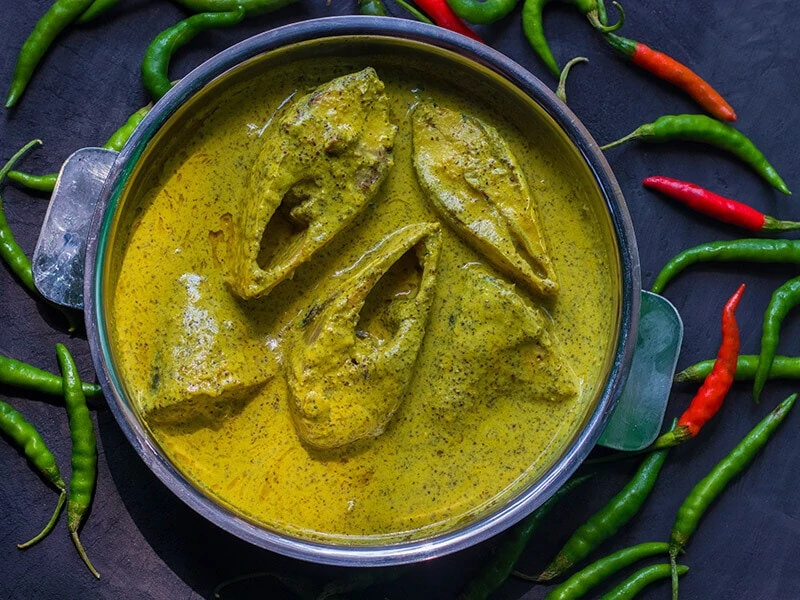 Bangladeshi Rice and Mixed Rice Dishes
Like many other Asian countries, Bangladeshi people include various rice dishes in their diet. Not only making regular rice, but in Bangladesh, people also have many dishes and ways to cook with rice. Let's find out together!
1. Bhuna Khichuri (Roasted/Fried Meat With Rice and Lentils)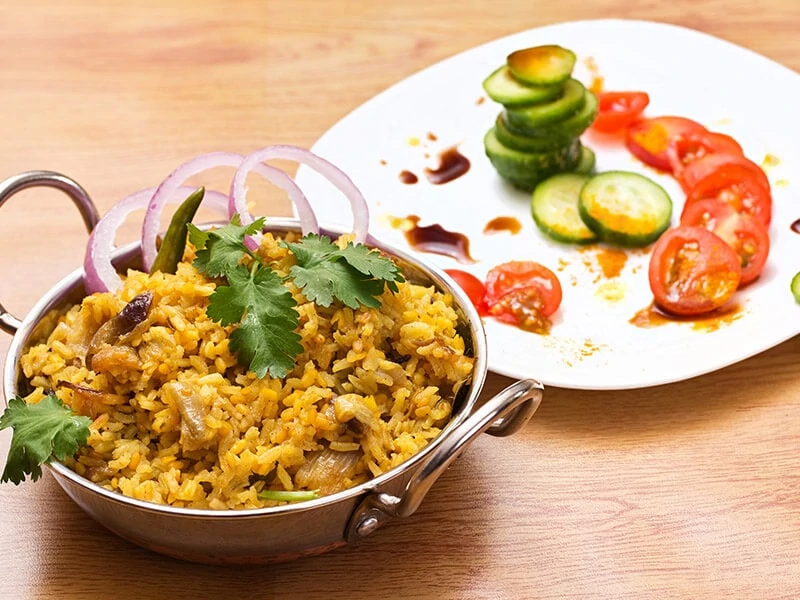 Khichuri is the Bangladeshi dish of the famous khichdi, which is widely served in South Asian cuisines. That original version, khichdi, includes the prevalent ingredients of these cuisines: rice and lentils.
In Bengali (the language of Bangladeshi), "bhuna" means fried. Because of that, you can see that this bhuna khichuri will be a bit different from the others. To be specific, it will be drier and grainier, and usually appears in full course meals.
Vegan and non-vegan bhuna khichuri are the most popular variations. Non-vegan bhuna khichuri will feature mutton and chicken, whereas vegan bhuna khichuri will solely have veggies.
If you're on a restricted diet due to religious reasons, you can select whether or not to include onion and garlic in your dish.
2. Panta Ilish (Soaked Rice And Ilish Fish)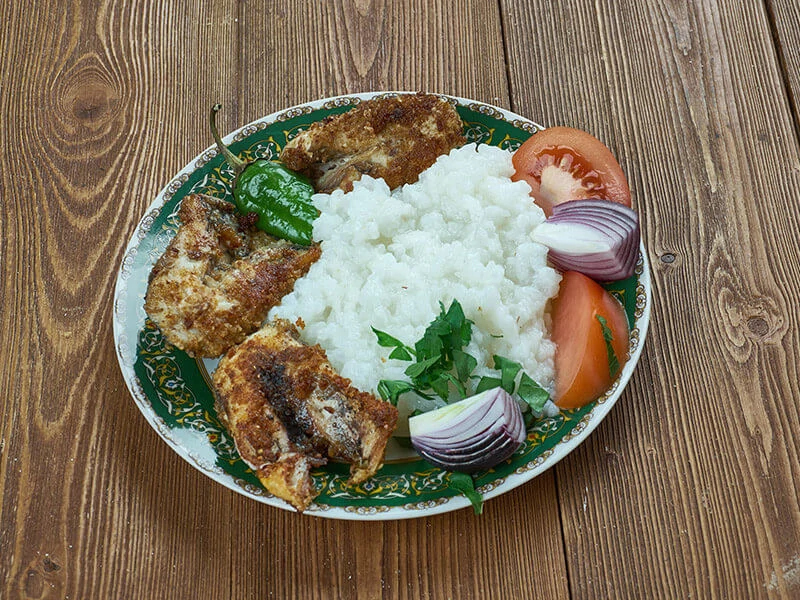 On the first day of the Bangladeshi calendar or the Pahela Baishakh festival, people in Bangladesh will enjoy this panta ilish. So if you want a breakfast meal in Bangladeshi-style, you can opt for this food. It will be so hearty and nutritious.
A standard bowl of panta ilish requires a portion of water-soaked rice (panta bhat) and fried hilsa fish. Bangladeshi people will soak the rice overnight before serving.
The first document mentioning this dish is from the 17th century so that it might be created sooner.
Besides fried fish, consider some irresistible Asian companion foods for panta ilish, such as dried fish (shutki), lentils (dal), green chilies, pickles (achar), or onions. The panta bhat is believed to have more micronutrients and support sick people with their digestion.
3. Kacchi Biryani (Mutton Biryani)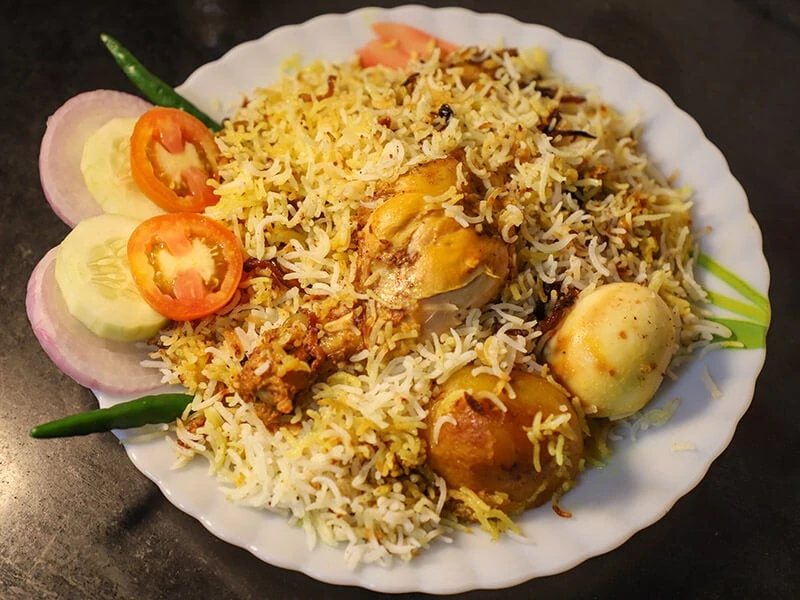 Although this kacchi biryani is not an authentic Bangladeshi dish, they succeeded in adding some creative highlights to make it distinguished in Bangladesh. So while this is an iconic food in Iran, India, and many other countries, it's still easy to tell the Bangladeshi biryani from others.
In the 17th century, Mumtaz Mahal, the queen of Mughal Emperor Shah Jahan, is believed to be the first one who had the general idea of creating biryani. She asked to have a dish that consisted of rice, meat, and veggies; later on, the royal chef gave her this biryani.
After a time, biryani became a specialty of the South Asian cuisines, and the Bangladeshi variations are considered one of the best. The mutton part is beautifully cooked while retaining the lovely juiciness. Additional pungent spices make the food even more palatable.
Bangladeshi people love having this mutton biryani (kacchi biryani) on special occasions like picnics, family gatherings, or weddings.
4. Morog Polao (Chicken Pulao/Pilaf)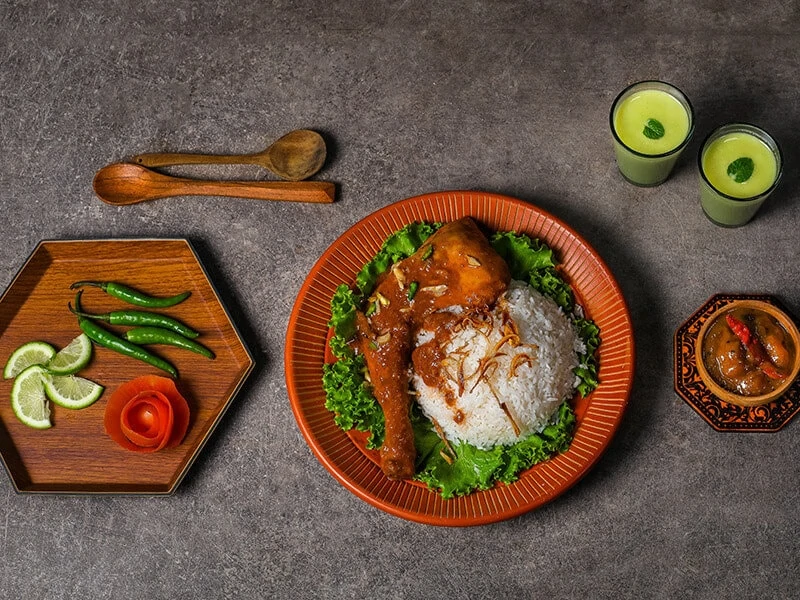 If you have never heard about polao, you might be more familiar with the terms paella, pilaf, pallao, or pilau. They are also used to describe dishes that have soaked rice cooked in broth and various types of meat.
Those other names are the name of the different variations of this rice dish; in Bangladesh, they call it morog polao. Also a prominent side dish in Indian cuisine, another Asian country with rich culinary culture, this hearty rice dish is referred to as "pulao" there.
This treat appeared a long time ago, might be much sooner than the 4th century BCE, but the first document about this rice dish appeared in the 10th century, written by a Persian scholar.
If you don't like spicy food, one good news is this morog polao is not (meant to be) spicy. They use various condiments and spices to upgrade the dish's aroma, but those things are not spicy. Hearty and non-spicy, yummy!
The authentic Bangladeshi way to make a perfect morog polao is right here!
5. Jhalmuri (Spicy Puffed Rice Salad)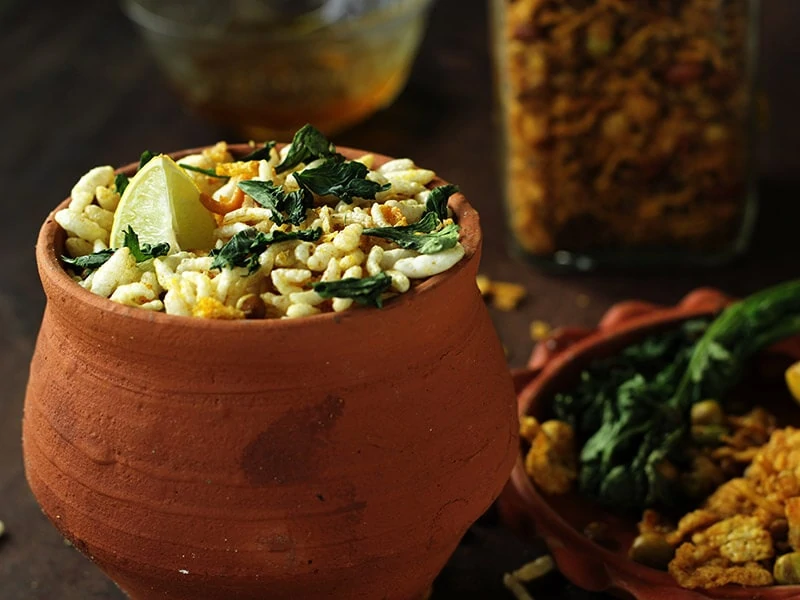 What are your favorite after-school snacks? In everyone's memory, there will be a favorite snack that is always sold in front of the school gates, and in Bangladesh, this jhalmuri is that treat.
After studying, many children will rush out the gate and surround Mama (Bangladeshi way to call jhalmuri sellers) to buy a portion of this crunchy and tasty treat.
In Bengali, "jhal" means "spicy" and "muri" means "puffed rice"; therefore, you can easily see that this dish contains two main components, which are rice and hot spices/condiments. The rice can pop in your mouth and create an exciting effect when eating.
A British chef named Angus Denoon was amazed by this food, and he tried to sell it on the streets of London when coming back home. How about you? Are you ready for a taste test now?
If the answer is yes, grab your favorite Asian-inspired starters to awaken your palates. Find a suitable side dish for Jhalmuri, and let's get ready to sink your teeth into some of the best dishes Bangladeshi cuisine has to offer.
Bangladeshi Curries and Stews
Mentioning the cuisines in the South areas of Asia, it will be a miss if I ignore these luscious curries and stews. The types are varied, and the ingredients used are also diverse. It is time to learn more about them.
6. Chingri Malai Curry (Prawn Malai Curry)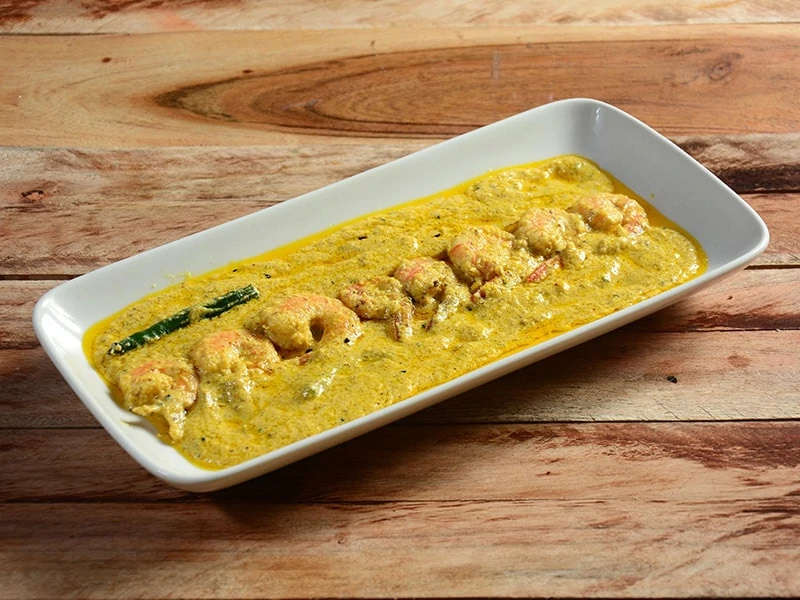 Chingri malai curry or chingri macher malaikari is the most favorite curry in Bangladesh and is usually served for important days of the year or family gatherings. In addition, it's also a well-loved dish in Bengali cuisine.
The idea to create this dish is actually quite simple since people will only cook the fresh shrimp/prawn in fresh coconut milk with various spices.
With the enjoyable creaminess, aromatic tastes, and signature basmati rice's balancing effect, nothing can beat that deliciousness. Every family in Bangladesh will have their own recipes for this treat so that you can experience various variations of chingri malai curry.
One fact about this curry is its origin is not in Bangladesh. The prawn curry was actually a dish that originated from Malaysia, brought to the Bay of Bengal years ago by Malaysian sailors. The word "malai" in the name of this food also has that origin.
7. Shorshe Ilish (Hilsa Fish With Mustard Curry)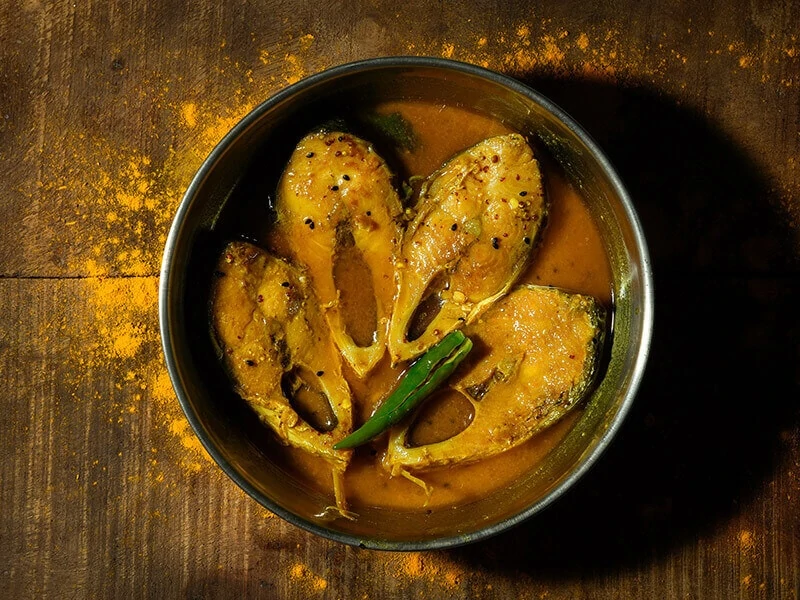 Despite the reminiscences between most notable foods in India and Bangladesh, a significant difference is that their curries or foods have fewer hot spices and more seafood ingredients. This shorshe ilish is one of the evidence for that.
This treat is made of hilsa fish, one of the most famous fish in Bangladesh, and this country was even responsible for 86% of the hilsa fish production globally in 2021.
Besides the fish, if you enjoy a curry with a robust taste rather than the creaminess (as in the chingri malai curry), the mustard gravy will be the best option for you. My tip for you is to try this fish curry in rainy months because the fish are in season at that time.
8. Haleem (Mixed Lentil Soup And Meat)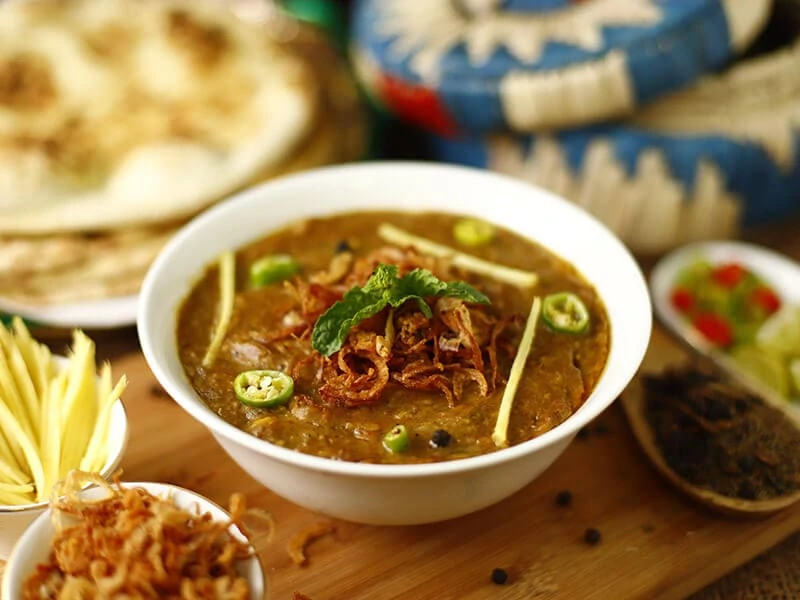 After the two seafood curries, it is time to know more about a meatier dish with chicken, beef, or mutton. This Bangladeshi treat is actually a variant of Harees (or Jareesh), a famous Arabian dish, and the first recipe for Harees appeared in the 10th century.
Making a perfect pot of haleem requires a lot of time and effort, but the flavors genuinely pay off. With all the nutrition from meats, veggies, spices, and rice, haleem is high in calories, making it ideal for a fast-breaking meal on the religious occasion, Ramadan.
Don't misunderstand me; you can still find this treat year-round since there are plenty of stalls selling it in the traditional markets. They usually sell it as a snack, so just give it a go if you have a chance.
9. Charchari/Chorchori (Char-Flavored Mixed Vegetable Stew)
You can also find the food under the name chadachadi or chorchori they all mention a distinctive traditional veggies stew of Bangladesh.
This chachari is the dish I want to have for my Bangladeshi-style dinner one more time. It is because its tastes are unique with the various layers of spice, veggies with the addition of smoky flavor from the char make my mouth water.
The origin of this chachari is quite fascinating since it came out all of a sudden. The story talks about the households that usually went shopping only once a week. After a week, they would cook all the leftover veggies together, thus creating this delightful vegetable stew.
Time passed by, and people in Bangladesh still love the flavors of this food. Therefore, if you have a chance to taste it, you should take it right away.
10. Masoor Dal (Bangladeshi Red Lentil With Spices)
In Bangladeshi cuisine, they use two types of dal (lentils) to make this dish, and there are also two variations of this masoor dal.
First is about the dal they will use, which are masoor dal (red lentils) and moong dal (green gram lentils). Secondly, the two methods to make this dal will result in 2 different consistency of this dish, one is thick, and one is soupy.
This Bangladeshi-style staple food is cooked with salt, turmeric, tamarind, and tomatoes, then served with any bland base you like (bread, naan, rice, or veggies).
Bangladeshi Desserts and Snacks
Now, moving on to the next section of something sweet or the-snack-you-will-love. You should never miss this section since every Bangladeshi sweet treat, and several others will definitely blow your mind.
There is no time left to hesitate; let's dive in right away! Be wary though, for some of these scrumptious Asian-inspired sweet delicacies will get you addicted. You have been warned!
11. Rasgulla or Roshogulla (Traditional Syrupy Sweet)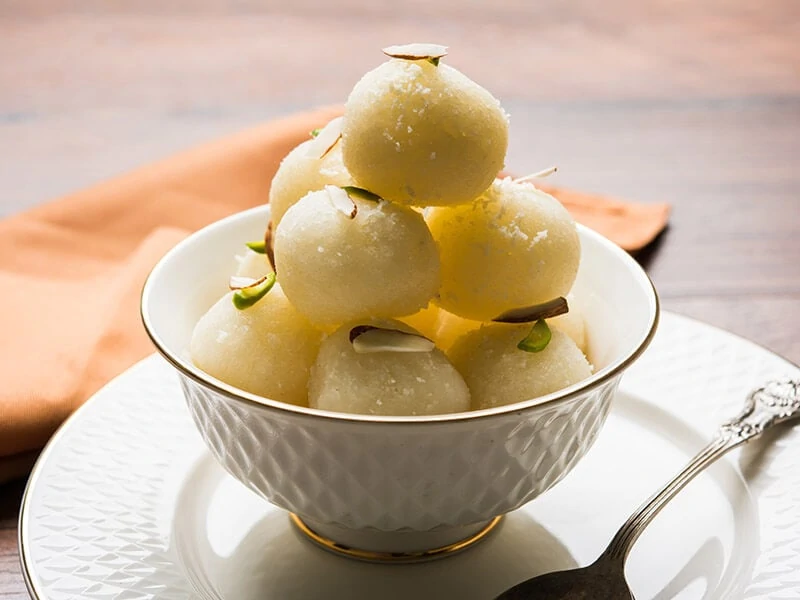 Nothing can be a better dessert for toothsome Bangladeshi lunches than this white, sweet and spongy rasgulla. It is because Bangladeshi people love consuming sweet treats after a heavy meal.
Although it is not clear that this rasgulla came from East India or an authentic Bangladeshi treat, one thing for sure is these syrupy balls are loved in Bangladesh.
You can notice the significant appearance of these sweets on various special occasions or festivals in this country. The bite-size rasgulla balls have a soft, fluffy, and melt-in-your-mouth texture and can please anyone's taste buds in a snap.
You will not regret knowing more about the spongy rasgulla through this guide.
12. Ras Malai or Rossomalai (Bangladeshi Juicy Cream)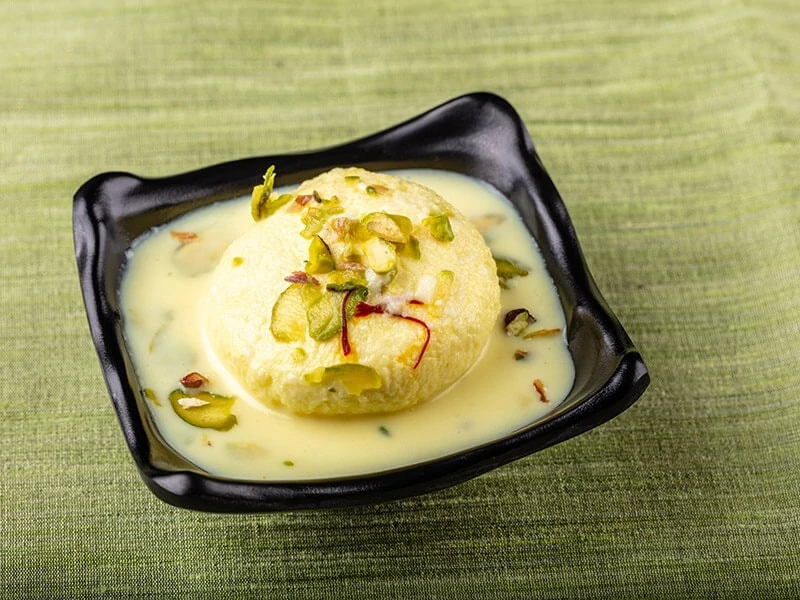 The term "ras malai" in Bengali means "an attractive woman", and I have to admit that the appearance of this treat is truly attractive. But it is not what its creator meant.
K.C. Das, the one who was claimed to be the treat's maker, said the dish's name is derived from two Hindi words, ras (means juicy) and malai (means clotted cream). Therefore, this dish should be called "juicy cream" in English as a whole.
The regular portion of ras malai will need flattened milky balls (chhana, made of milk cooked with vinegar/lime juice) and liquid malai, which is relatively sweet. Although it is pretty sweet and has a lot of calories, you can consider it as a reward on your cheat days.
13. Mishti Doi (Yogurt)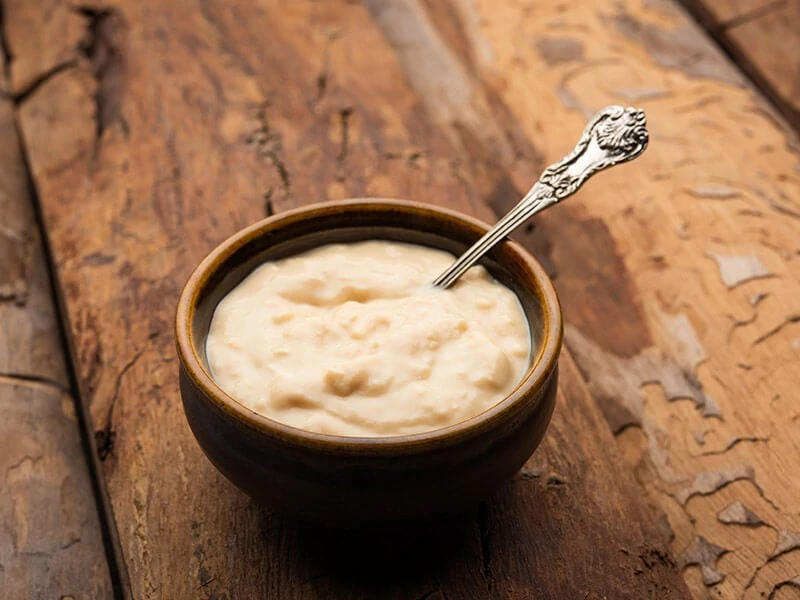 Biryani is prepared at every Bangladeshi festival, and this mishti doi is also a must. It's a type of sugared fermented milk that originates from Bangladesh's Bogra district. It's such a popular treat that it's been enjoyed as a traditional delicacy for over two centuries.
The flavors of this unique yogurt are very different from those of regular yogurt since the milk has been cooked and sugared. It has a light yellow hue and a denser, thicker, and creamier texture.
This delicacy is usually placed on an earthen plate before serving. How elegant!
The incredibly simple way to make mishti doi you might not think of yet!
14. Doi Chira (Yogurt with Banana and Flattened Rice)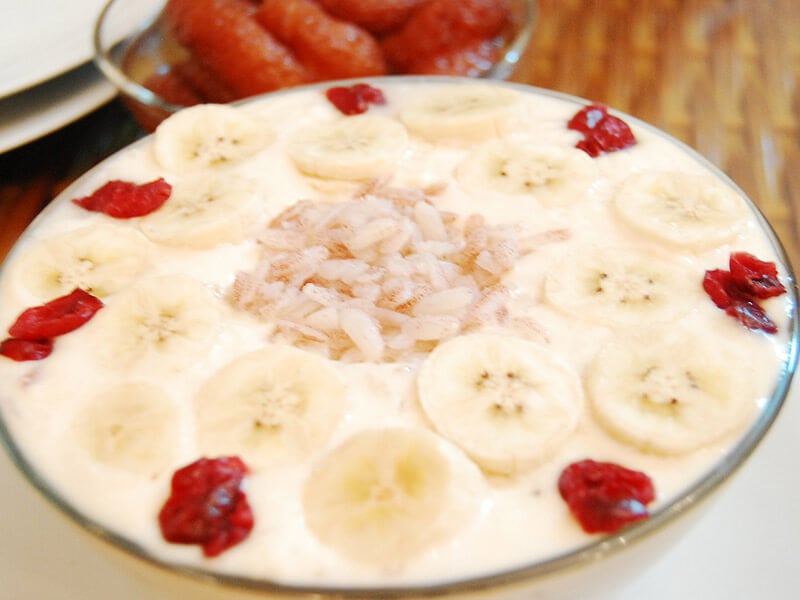 How about using Bangladeshi doi with some toppings? Using fresh fruits like bananas is a genius idea to make the sweet milky treat offer a better refreshing feel.
The fruit lends a soft texture and a natural mild sweetness with a hint of sour to lift the overall taste to another level. There are also some water-soaked flattened rice (or chira) used to be starchy topping which can create a luscious harmony in your treat.
15. Shahi Jilapi or Jalebi (Sweetmeat / Fritter)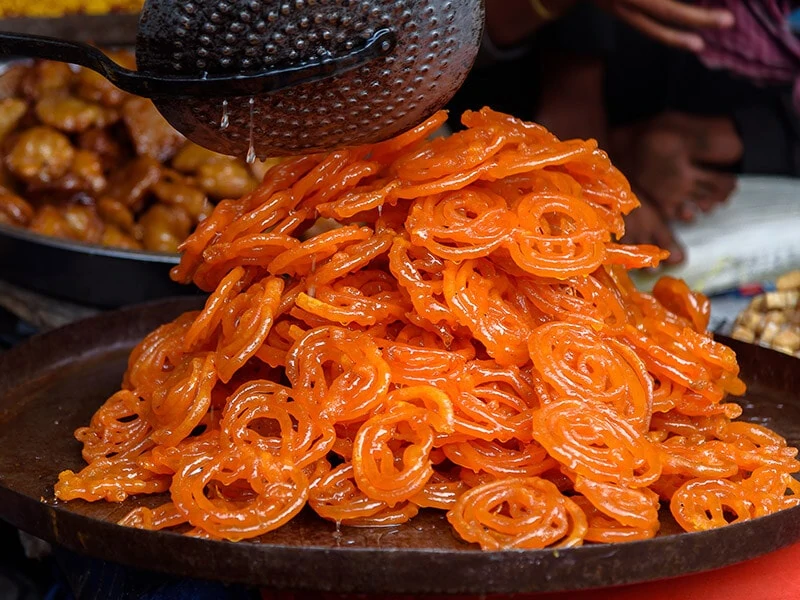 You might be more familiar with the name "jalebi" than "shahi jilapi", but in Bangladesh, this fried sweet treat is more frequently called that way.
If you think this dish is from India, you are wrong. Originally, this food was created in Chowk Bazaar in Old Dhaka, now in modern Bangladesh. It was not called shahi jilapi (with the word "shahi" means "royal") at first and was only known as "jilapi".
Later on, a few decades before nowadays, the former Dhakaiya people decided to call this sweet treat shahi jilapi. Bangladeshis started to call the treat that way since then.
Aside from India and Bangladesh, Jalebi is also an iconic food in Afghan cuisine as well as a must-try food in Nepal. Don't believe me? If you ever have a chance to try out Afghan or Nepalese foods, there's a high chance that you'll come across Jalebi.
People eat this tasteful jilapi at various times of the day, as a snack, breakfast, or a fast in Ramadan. There is no complicated rule to enjoy this food, so you should try it whenever you have a chance.
Looking a bit closer at how Bangladeshi people create their special shahi jilapi!
16. Pitha (Rice Cake)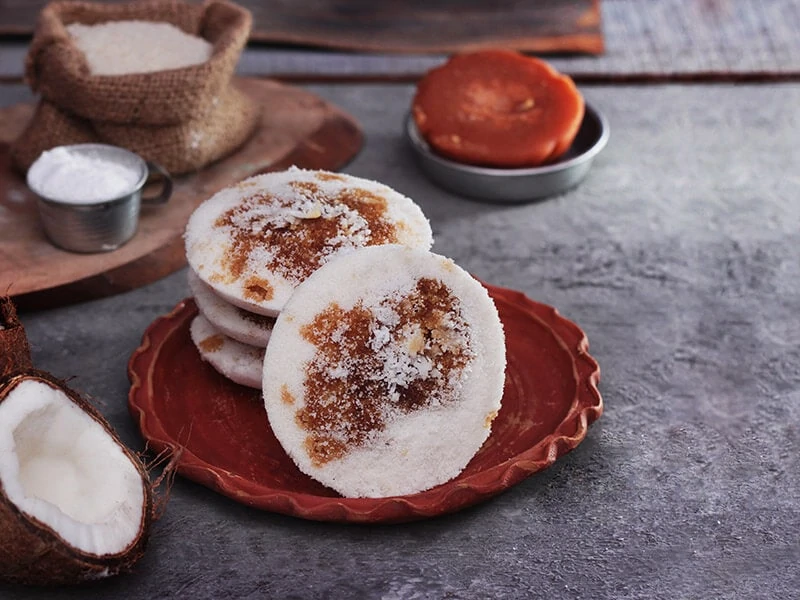 You can see pitha looks like many sweets like fritters or pancakes, but the idea to make this cake is entirely different. These delicious authentic Bangladeshi pithas come in quite a few variations and maybe more than you think.
First, they may differ in how they are prepared (oven or boiled/steamed). Second, the pithas may vary in filling or sauce. The most common pitha will be filled with sweets, and others may receive seasonal vegetables.
Bangladeshi people will serve different types of pitha on different occasions, some will be eaten hot in winter, and some will be served only at weddings. Such a unique cultural feature that you cannot ignore!
17. Shemai (Sweet Vermicellis)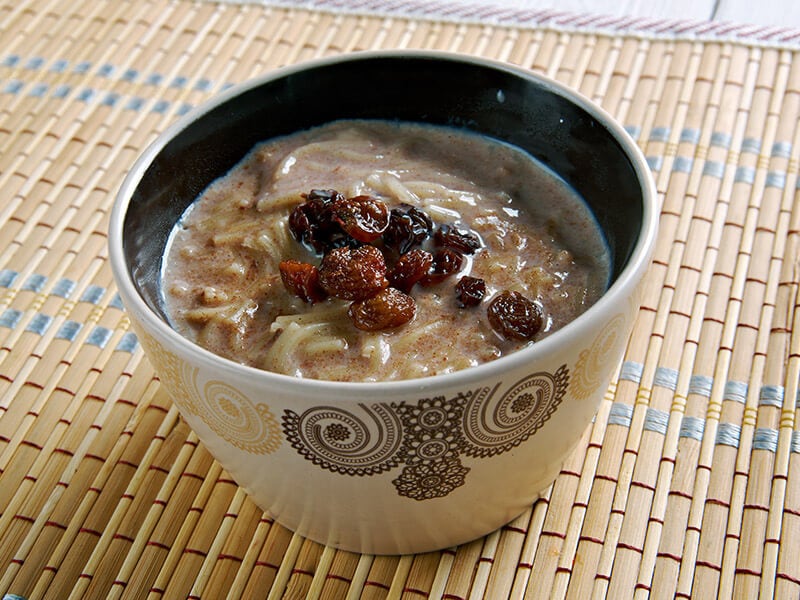 The word "shemai" itself has the definition in English as "vermicelli", so its name has partly described what the food includes.
Shemai is renowned globally as a traditional Bangladesh sweet treat for the special Eid (celebration for happiness distribution in Bangladesh), yet, they actually have it year-round. You can straightforwardly see they sell it on the sidewalk or the restaurant's menu.
It is a must-have in Eid because every component of this treat stands for the happiest moments and memories of each person, family, and the whole society generally.
Then if you have a chance, it will be better to enjoy this lovely sweet taste with your loved ones.
Something about the authentic Bangladeshi shemai you should know now.
18. Aloor Chops (Potato Cutlet Fritter)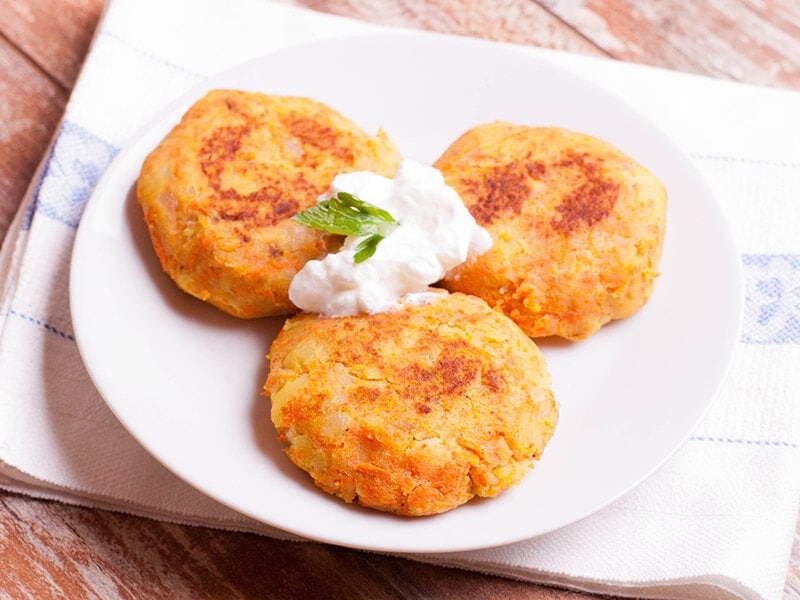 Now you have known the best pair for the previously mentioned jhalmuri; this aloor chop will do its work best in complementing the food's taste. It would be even better with some drizzling sauce, a side salad, and a cup of hot tea.
Let's talk more about how Bangladeshi people enjoy their authentic food. Typically, these potato chops / aloor chops are served in the fast breaking meal of Ramadan since their taste is crowd pleasing.
You can still find aloor chops on the street and people sell them as a snack; that is also why it appears in this category.
19. Shingara (Spicy Stuffed Bengali Pastry)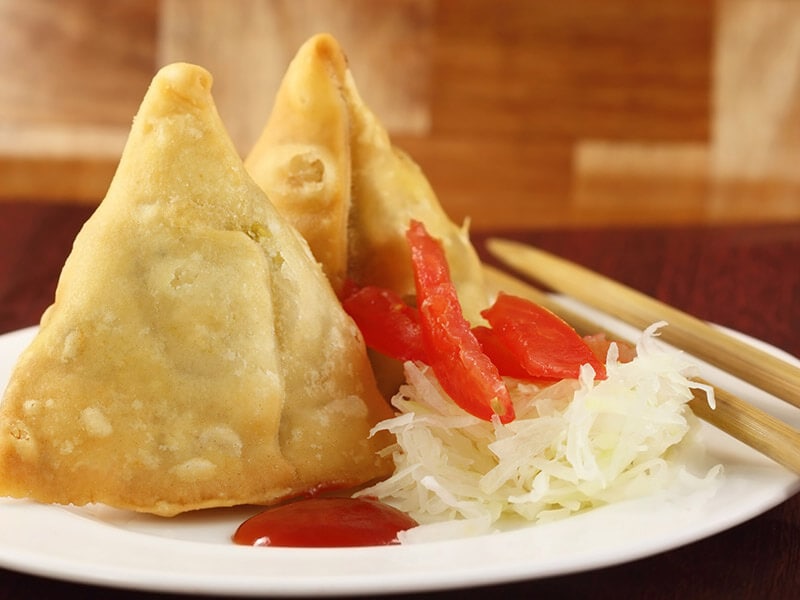 It will be a bit complicated to say about the origin of this food, but let's make a long story short. Almost everyone might think this treat originates in India because the Indian samosa is highly prevalent. But actually, it originated in the Middle East.
This dish was first mentioned in the 9th century in a poem by Ishaq al-Mawsli (a Persian poet), and the first recipe was found in Arabic cookbooks in the 10th to 13th centuries.
It was not until the late 13th to early 14th centuries that a dish called samosa appeared in India and was prepared for royal family members. And variations in Bangladesh or other countries are also later.
Nowadays, the Bangladeshi shingara is a toothsome snack that usually has a pyramid shape and full fillings with beans, peas, cheese, or beef.
The most pleasing illustration to help you know more about shingara!
20. Fuchka or Puchka (Deep-Fried Crisp Flatbread with Spiced Fillings)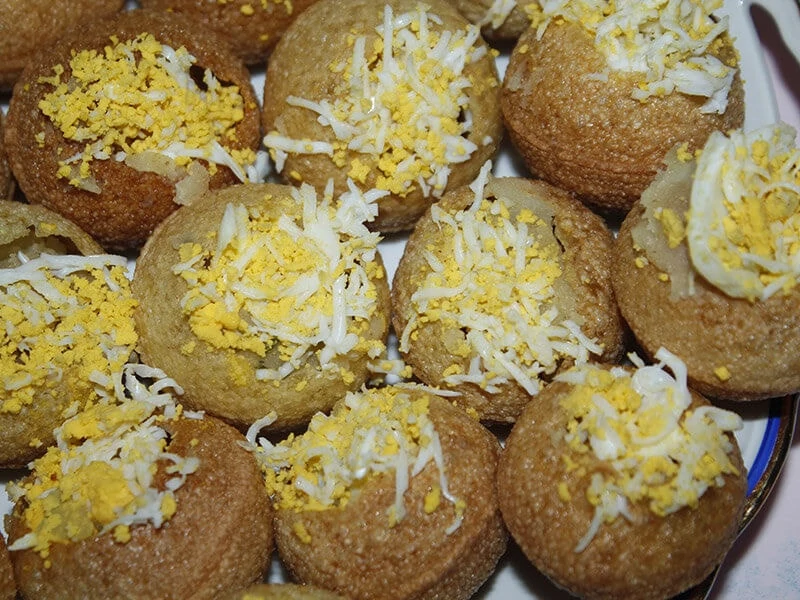 The Indian way to call this treat is "pani puri," and India is also the motherland of the original version. Later on, when it came to Bangladesh, they did some twists to the delicacy, and it is now listed as the most favorite street food there.
Chaat and kachori (savory Indian treats) are usually seen as the predecessor of the original pani puri when the first guy made a small puri (fried round-shaped flatbread).
Since the food is palatable, it started to spread to other regions, including Bangladesh, in the 20th century. Nowadays, the Bangladeshi variations deliver a lot of differences compared to the pani puri.
To me, these fuchkas/puchkas are lighter and offer me a more refreshing sense thanks to the use of fresh herbs like coriander and fragrant toppings like some onion. I think you should try it once to verify my word.
Bangladeshi Bread Dishes
Discover the flavors of Bangladesh through its traditional bread dishes, each with its own unique texture and taste.
21. Paratha (Flat Unleavened Bread)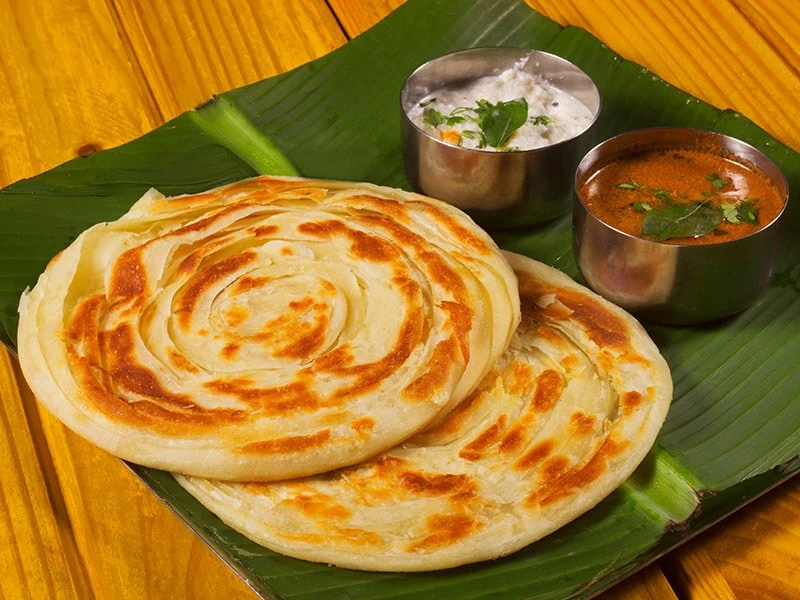 The oldest record about the origin of this paratha was from 1000–1526 A.D. They found it in a book by Nijjar (published in 1968).
The name paratha (which combined "parat" and "atta") means "layers of cooked dough," which explains much about its components. These flatbreads are a prevalent street food in Pakistan, India, Bangladesh, and many other countries.
You will have many options for this bread's side dish. If you want something light and quick, try eating it with sugar, honey, or ghee.
Or if you wish for some dishes that are more hearty and filling enough for heavy meals, curries (muttons, chicken curries) and dal stews will be better.
You won't regret spending time seeing this paratha-making guidance.
22. Mughlai Paratha (Stuffed-Bangladeshi Flat Unleavened Bread)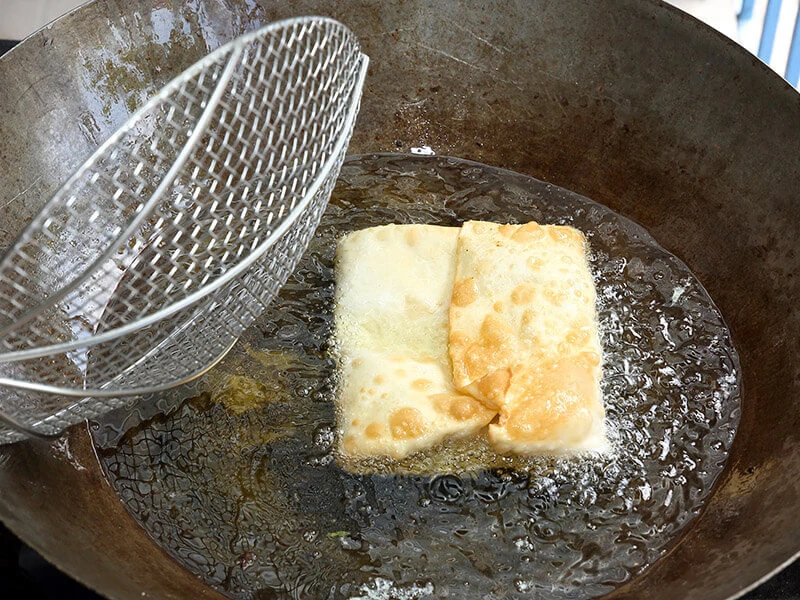 This paratha dish originated from the Mughlai Empire, or more specifically, during Mughal emperor Jahangir's reign in the early 17th century. The one who created this dish was the emperor's chef Adil Hafiz Usman.
It was first served for royal families until the British Raj when Mughlai paratha became more popular as street food.
The way to compose this dish is also simple. The Bangladeshi sellers use a piece of paratha or soft fried bread to wrap the filling, including ghee, onions, minced meats (kemma), and oil. You will also have the options of beef or mutton, so feel free to ask them for that.
23. Luchi (Deep-Fried Flatbread)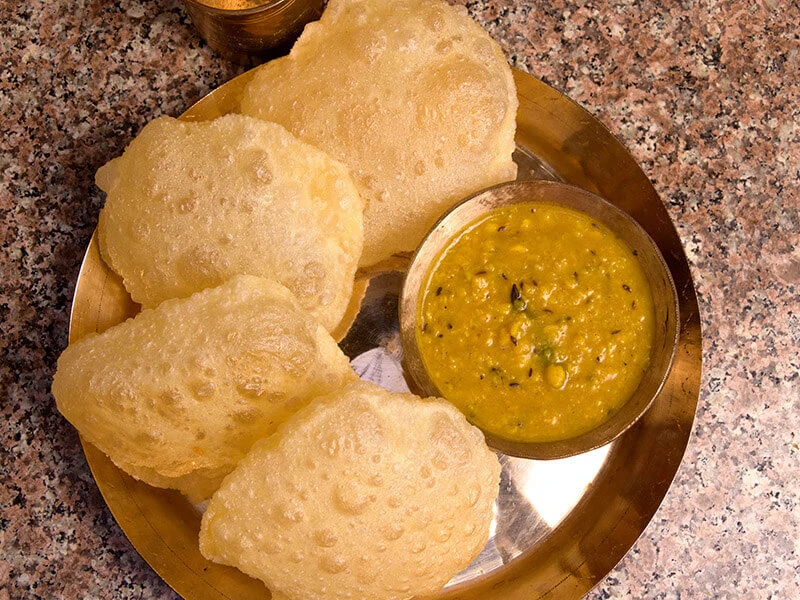 This food asks for simple components only, such as Maida flour (a special Bangladeshi flour that includes wheat flour and other substances) or all-purpose flour. After frying, it will offer a crispy crust with a scrumptious crunchy exterior that can please your taste buds.
Luchi or puffed deep-fried flatbread requires some specific skill from the cook to have an idealistic appearance. Therefore, you can see each piece of luchi is a work of art and tastes great even if you eat it alone.
In the special event that people need to avoid rice in their diet or because of ritualistic reasons, Bangladeshi people will opt for this luchi instead. Since it can match with almost all stews, curries, or spicy foods, their diet will still be flavorsome and harmonious.
A quick instruction to show you various ways to create luchi.
Bangladeshi Meat Dishes
Dive into the succulent world of Bangladeshi meat dishes, where spices and flavors come alive in every bite.
24. Seekh Kebab (Bangladeshi-Style Kebab)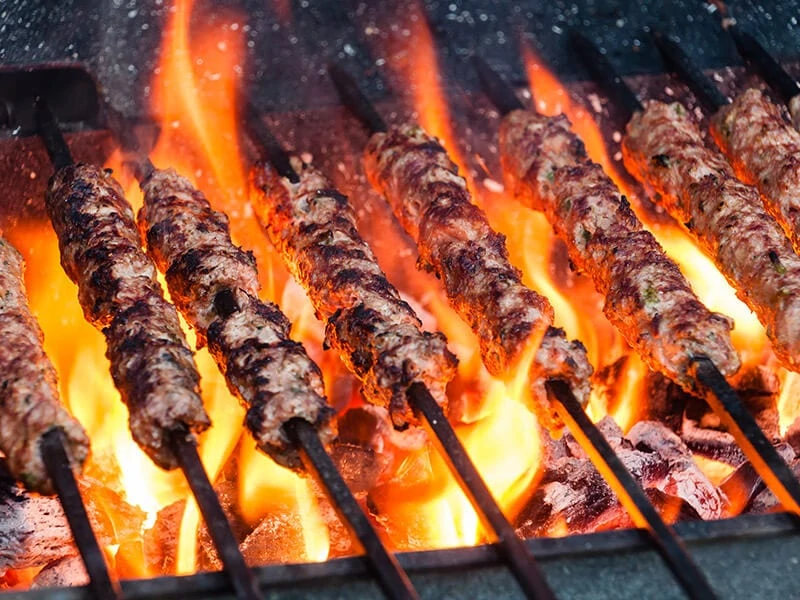 Although this is not a Bangladeshi-origin food, it is long-favored in this country. At first, seekh kebab was known as "shish kebab", the original version brought to the South Asian countries by the Tusks.
It is believed that the Turkish soldiers were the ones to create this food. They skewered the minced meat from the animals they had from their hunting with their swords (or "shish" in Turkish) and roasted them directly on the fire.
Bangladeshi people from all age groups love seekh kebabs, so they have created uncountable flavors of this treat. Gnawing hot grilled skewered meat with mildly sweet naan bread will be one of the best experiences you can have in Bangladesh.
25. Baingan Bharta (Roasted Mashed Eggplants With Spices)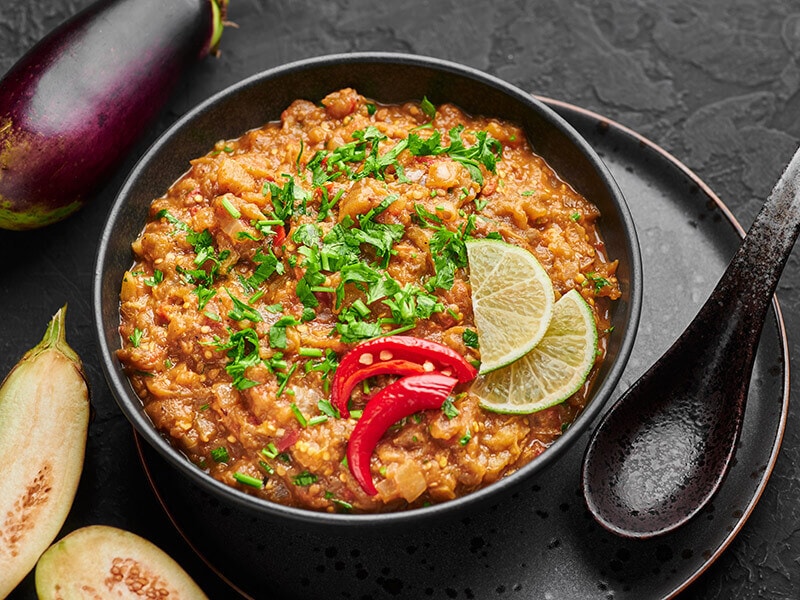 The most famous variation of this bharta must be the baingan bharta, with the "baingan" meaning "eggplant" and the "bharta" meaning "mashed". It is a traditional dish of India and the Bangladeshi region.
Many other foods can be cooked into a bharta, yet they prefer veggies (with eggplants and potatoes) or fish in Bangladesh.
But believe me, the veggie variations taste a little better. And don't rush and eat this specific food with naan or flatbread! The only bland base you should use with this treat is rice, hot, and steaming. You will thank me later for this sharing.
Bharta is also a popular dish in every Bangladeshi restaurant menu, so you can go into any food store and order a plate of this bharta. Easy peasy! This irresistible Asian dish for vegetarians can also be prepared within the comforts of your own home – it's much easier than it looks!
26. Kala Bhuna (Rich and Spicy Dark Beef or Mutton Curry)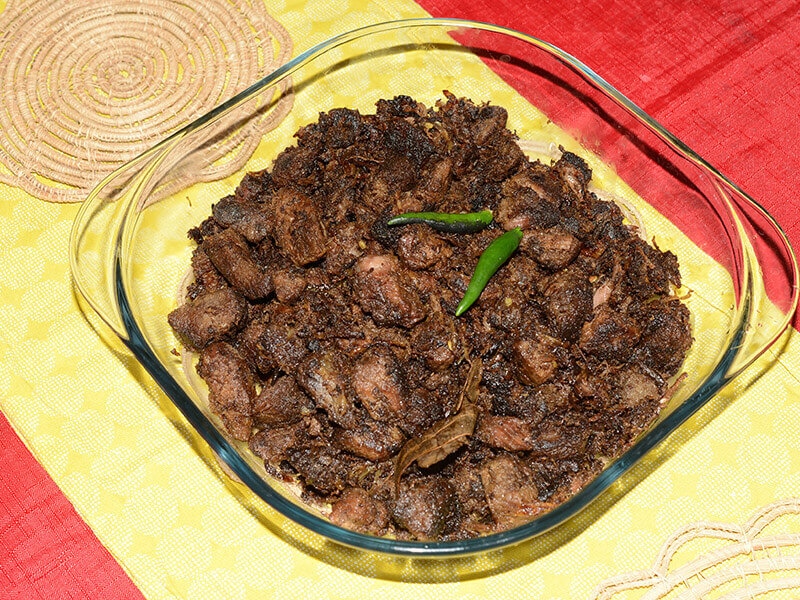 As I once mentioned above, "bhuna" means "fried" in Bengali, and "kala" means "black". The dish has this name because of its color after processing which is a crispy black hue.
Since it originates in the east-south region of Bangladesh, so kala bhuna is considered a traditional Bangladeshi dish. With the ingredient list consisting of no less than 15 different spices, you can expect a lot from this festive food.
Bangladeshi people usually have this dish on many special occasions in a year like eid, iftar in Ramadan, sehri, or weddings. Who doesn't love the taste of masala spices on sacred days?
---
Are You Ready For Some Bangladeshi Dishes Now?
Those recommendations above are not all Bangladeshi cuisine has to offer. Since there are so many delicious delicacies, I only include the most prevalent and long-favored ones. I hope that you will find today's suggestions helpful.
If you have had the chance to try those dishes once, please leave a review in the comment section so that I can know what you think about them. Don't be shy; every contribution from you will be my massive motivation in the future.