There are numerous foods on the market now, and you can try to think of food start with K when you have free time, and they are a useful source to help you richen your menu. You can consider a wide range of food from fruits to main dishes and pick a few dishes to cook for your beloved people.
I will not waste your valuable time anymore, let's begin with the names of foods that start with K by reading fast their name.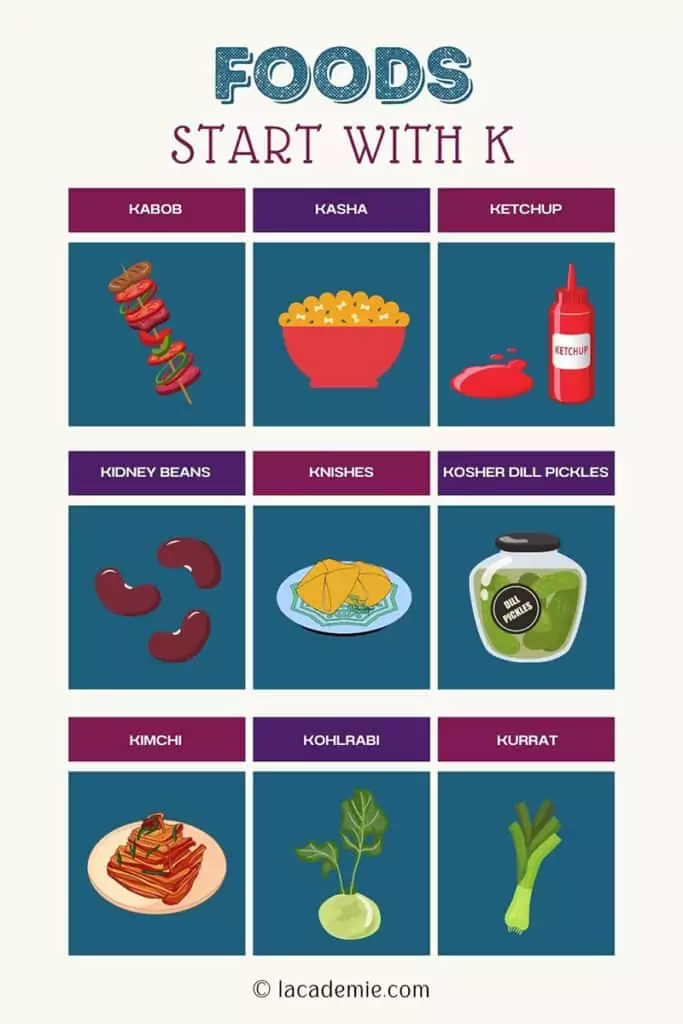 List Of Food That Start With K
Here are several foods that start with K I recommend for you. You should take a glance at to remember these names that help you quickly access your favorite foods.
Main And Side Dishes
Kabob
Kansas City-Style BBQ
Kasha
Ketchup
Kettle Popcorn
Kidney Beans
King Crab Legs
Kingfish
Kipper
Knishes
Kosher Dill Pickles
Kimchi
Knockwurst
Kachumbari
Kedjenou
Kicha
Kitfo
Koki
Konkonte
Koshari
Kuchela
Kenkey
Vegetable And Fruit
Kohlrabi
Kabocha Squash
Kabosu
Khaki
Kale
Kamote
Ketembilla
Key Lime
Kiwano
Kiwi
Kumquat
Kurrat
Kwai Muk
Kenponashi
Kalyna
Snack And Beverage
Kelewele
Kit Kat
Koeksisters
Kuli-Kuli
Kasiri
I am sure that you haven't heard the name of some dish yet; therefore, you should spend a little time reading and get knowledge about them. Moreover, I will mention a lot of helpful information relating to each dish.
If you care for them, let's explore the valuable idea with me!
42 Foods That Start With K
You can be surprised at the variety of food starting with K. You can easily access the different sites to know their names, but it will be hard to dig into precious information about the benefits of every dish. Why don't we explore together? I will take you to flip up each leaf in a large forest to find a treasure.
Delicious Main And Side Dishes Beginning With A "K"
If you are wondering what dishes you should serve people in your daily meals, you can consider picking the following ones.
Kabob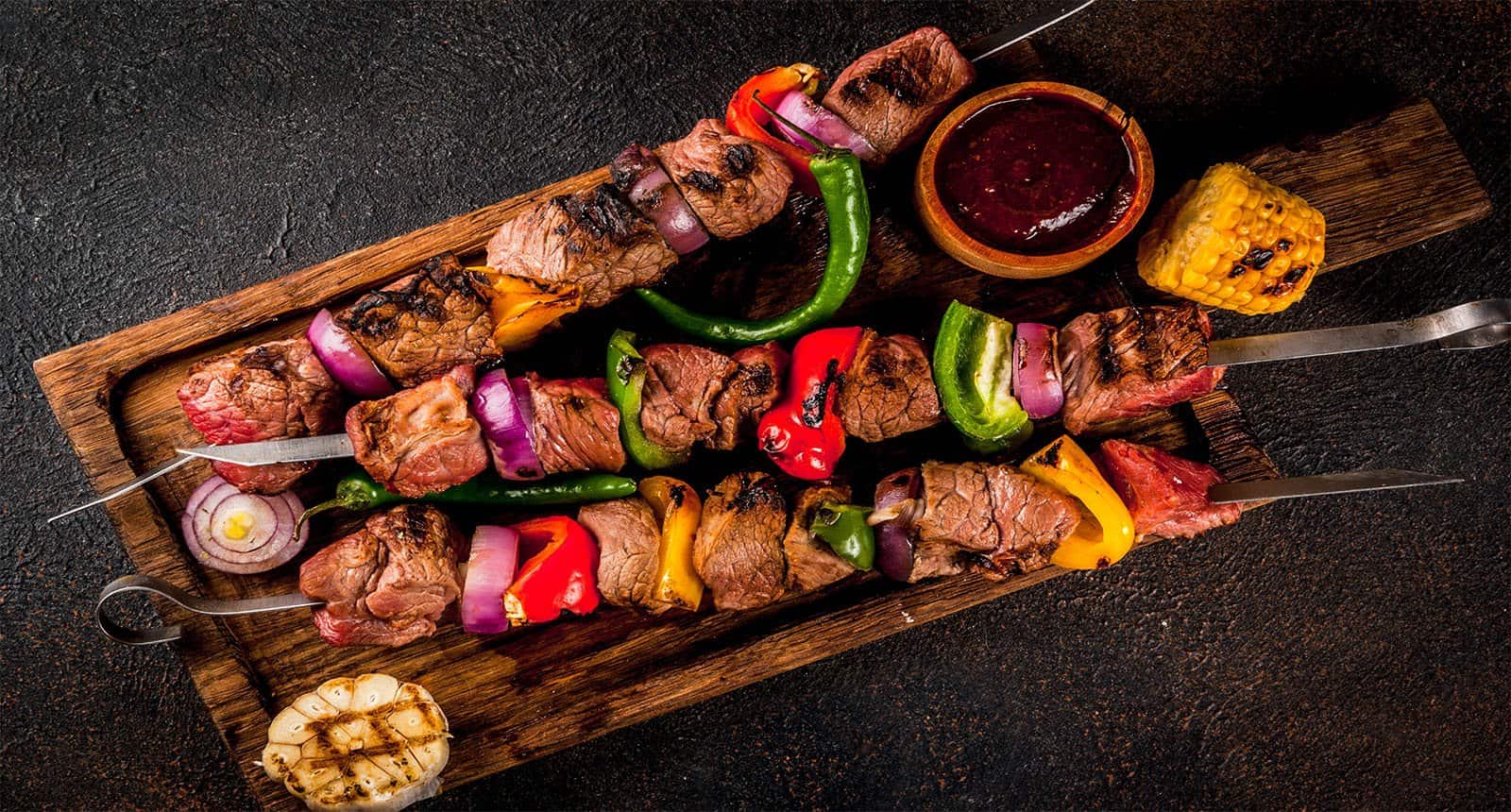 Kabob is a combination of meats and various vegetables with honey and teriyaki sauce. This is one of the perfect dishes that can prevent meats from losing their moisture.
You can choose chicken or steak to prepare the dish, and the key to making it become excellent is to marinade all ingredients for up to 24 hours during the refrigerated condition.
The longer you marinate, the more flavorful the dish is; however, you should keep them for up to 1 day since if they are exposed to the sauce too long, the sauce can change the texture of ingredients.
Another way to make your treat more pleasant is to make some kabobs' accompaniments. They could be salads, potatoes, or rice dishes.
You can learn how to cook beef kabob by watching this easy-to-follow video.
Kansas City-Style BBQ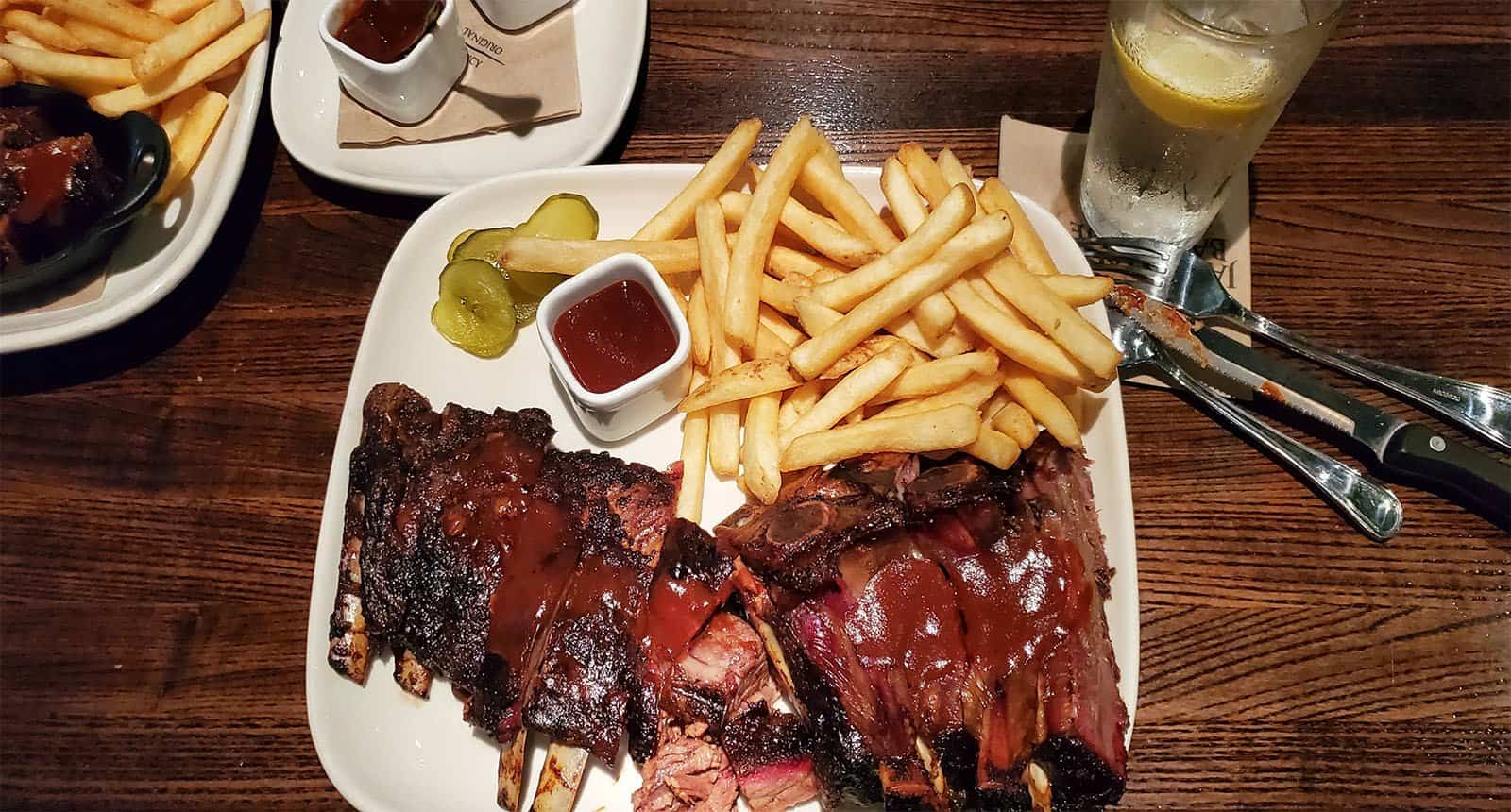 This dish is indispensable at any BBQ party. You can taste the lightly acidic and sweet flavor from tomatoes and a little bit hot from chili in the sauce. You can change diverse meats such as ribs, chicken, and more to cook it.
You will cook the meat according to slowly-smoked meats and attract people to enjoy it through its aroma when you hold a BBQ party outside.
Are you curious about how to cook Kansas City-Style BBQ? Let's check this cooking clip.
Kasha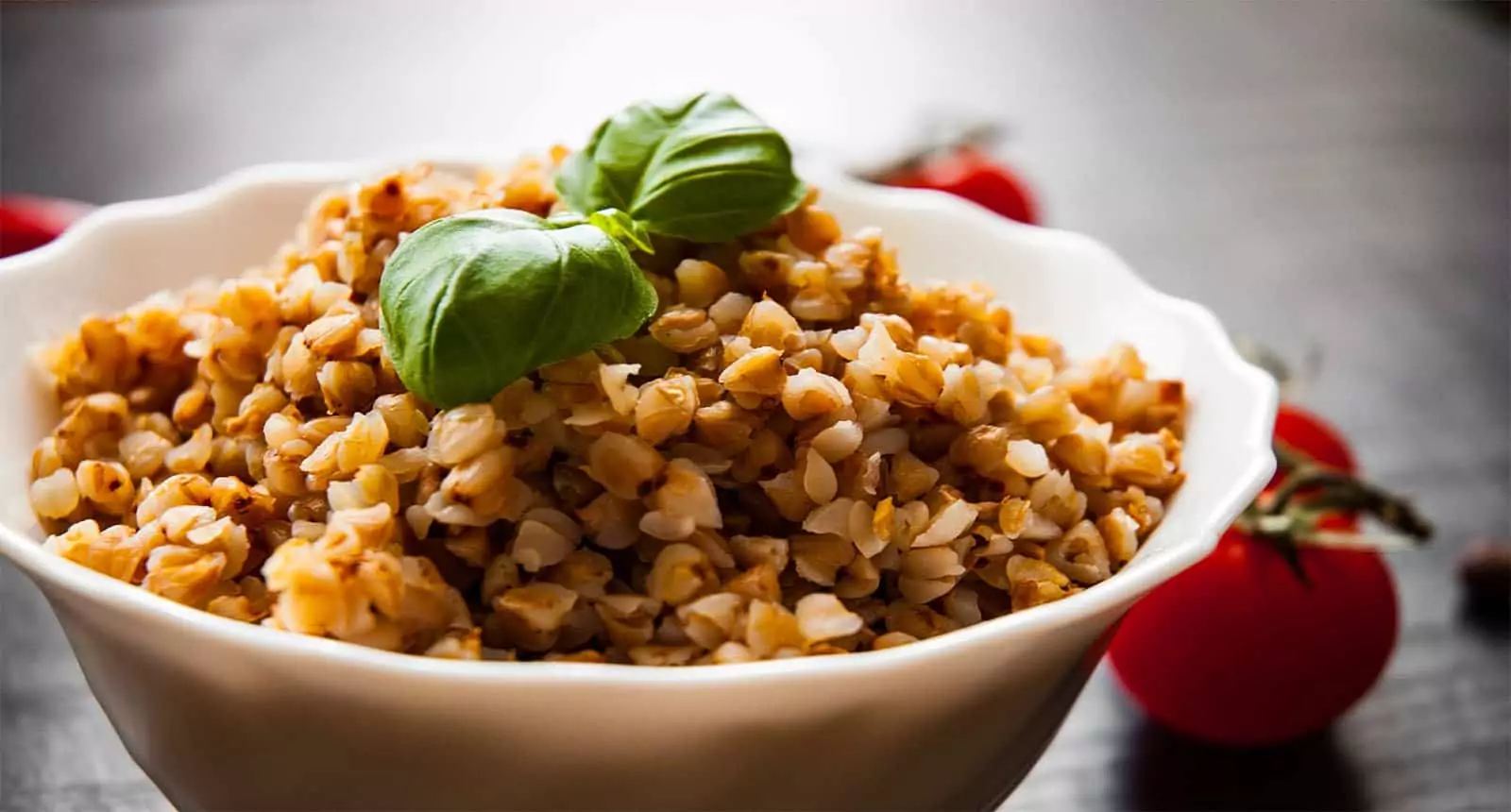 Have you ever heard this name? Kasha is a well-known dish in Eastern Europe and is used as a porridge style or cereal. Kasha is made from buckwheat groats. Roasted groats have nutty and strong profiles.
The method to cook porridge is you need to roast groats first, then leave them to soak into water for a few hours and simmer them until you find them soft and quite thick consistency.
If you want to follow buckwheat groat cooking instructions, don't miss this detailed video.
Ketchup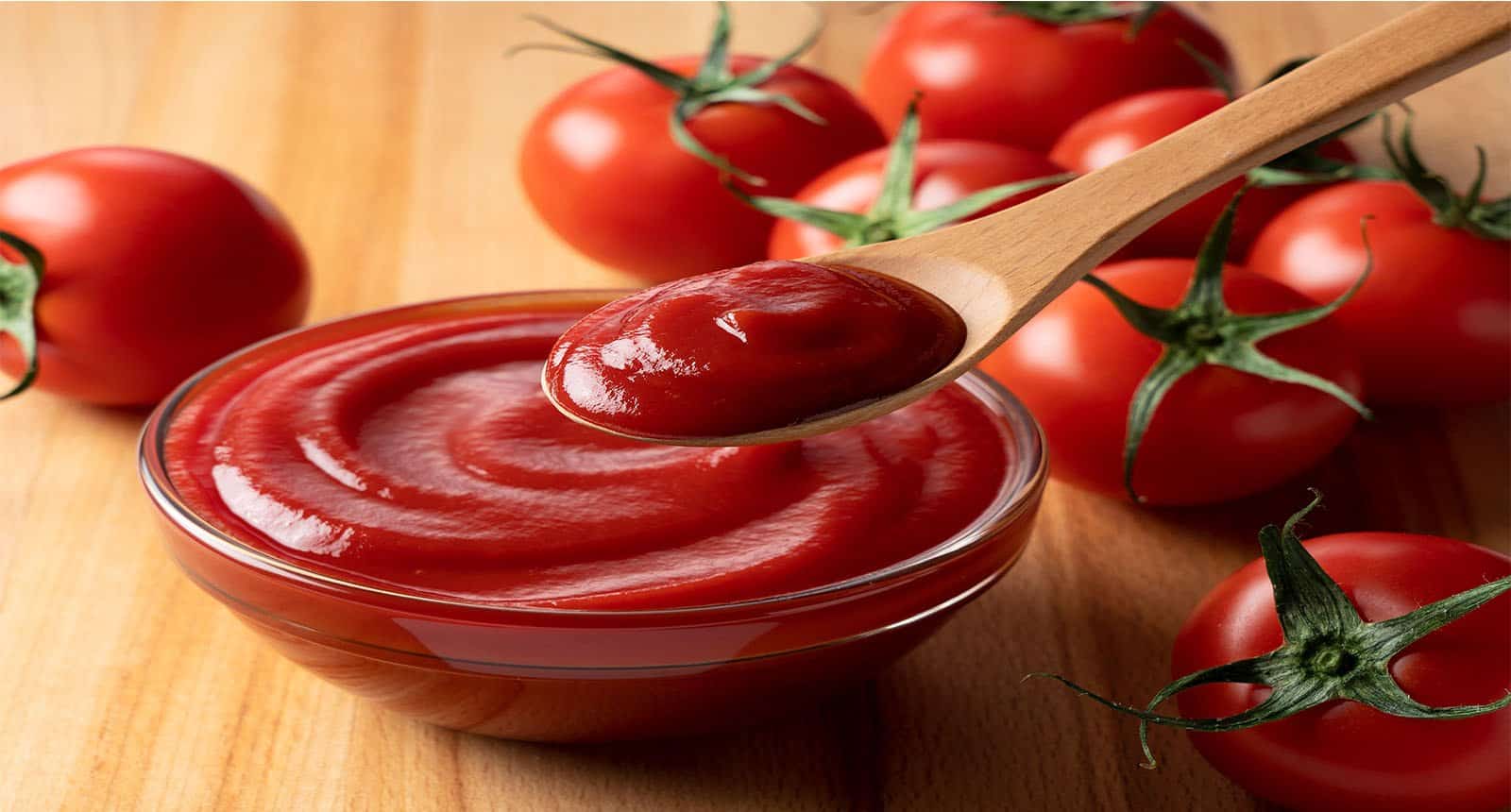 Ketchup is one of the most common sauces to contribute to enhancing food flavor. It is mainly made from tomato or other ingredients such as mushrooms, egg whites, and more, but I will mention tomato-based ketchup in this section.
This sauce has a little bit of acidic and sweet taste; therefore, it has become the most favorite sauce of almost all children. They will dip fries, hamburgers, hot dogs, and more into the sauce.
In case you want to add a little twist to your dish with different sauces, there are various alternatives for ketchup to try on. And all of them are also versatile like ketchup to pair with numerous delicious dishes.
Kettle Popcorn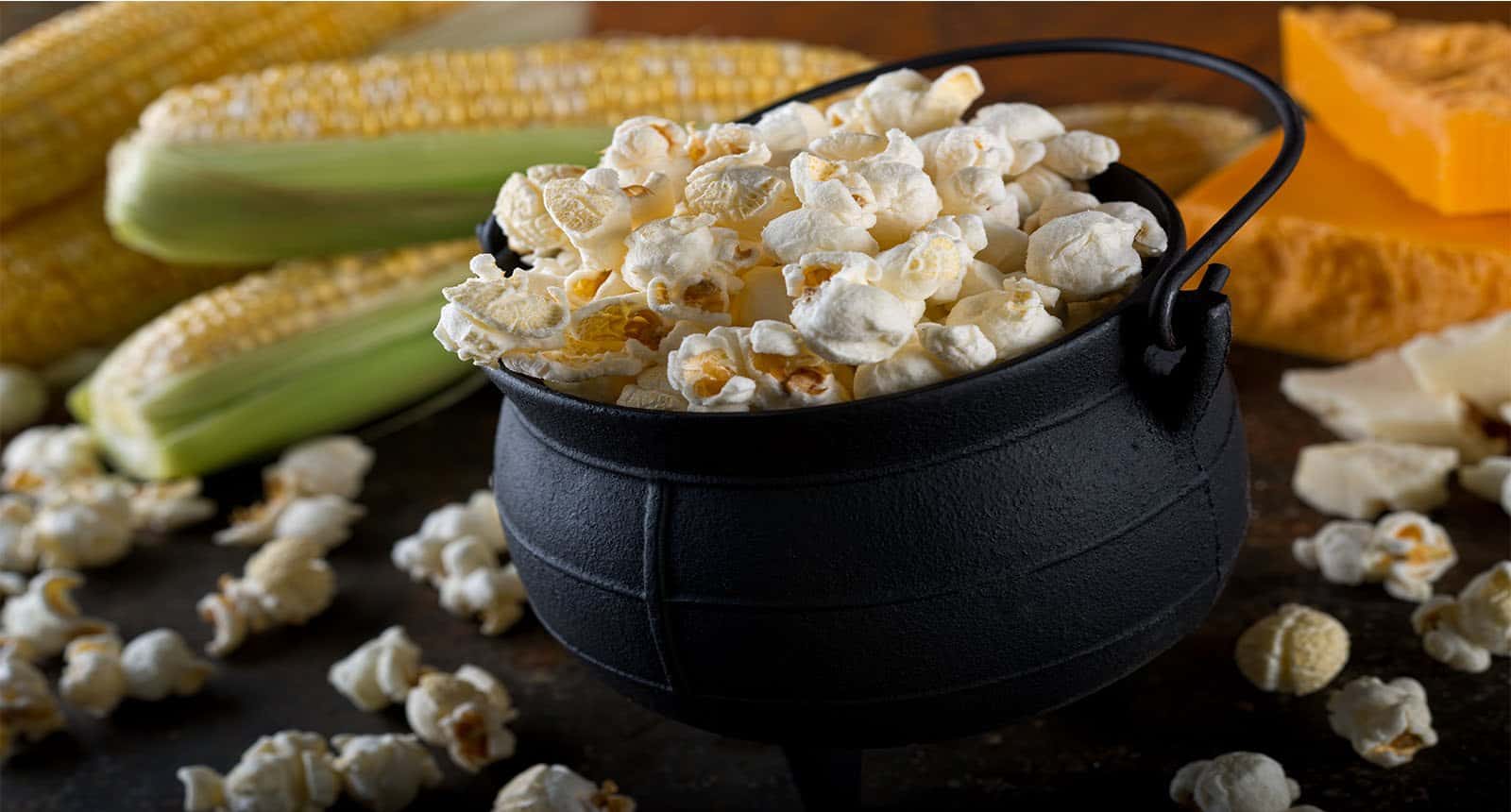 Who are fans of the movies? Kettle popcorn is a side dish that you cannot miss when going to see a movie. The popcorn will have a sweet and a little bit salty profile when you taste them. You can easily cook this dish at home with melted sugar that will coat each popcorn.
Sugar is also a key difference between normal popcorn and kettle popcorn.
Kidney Beans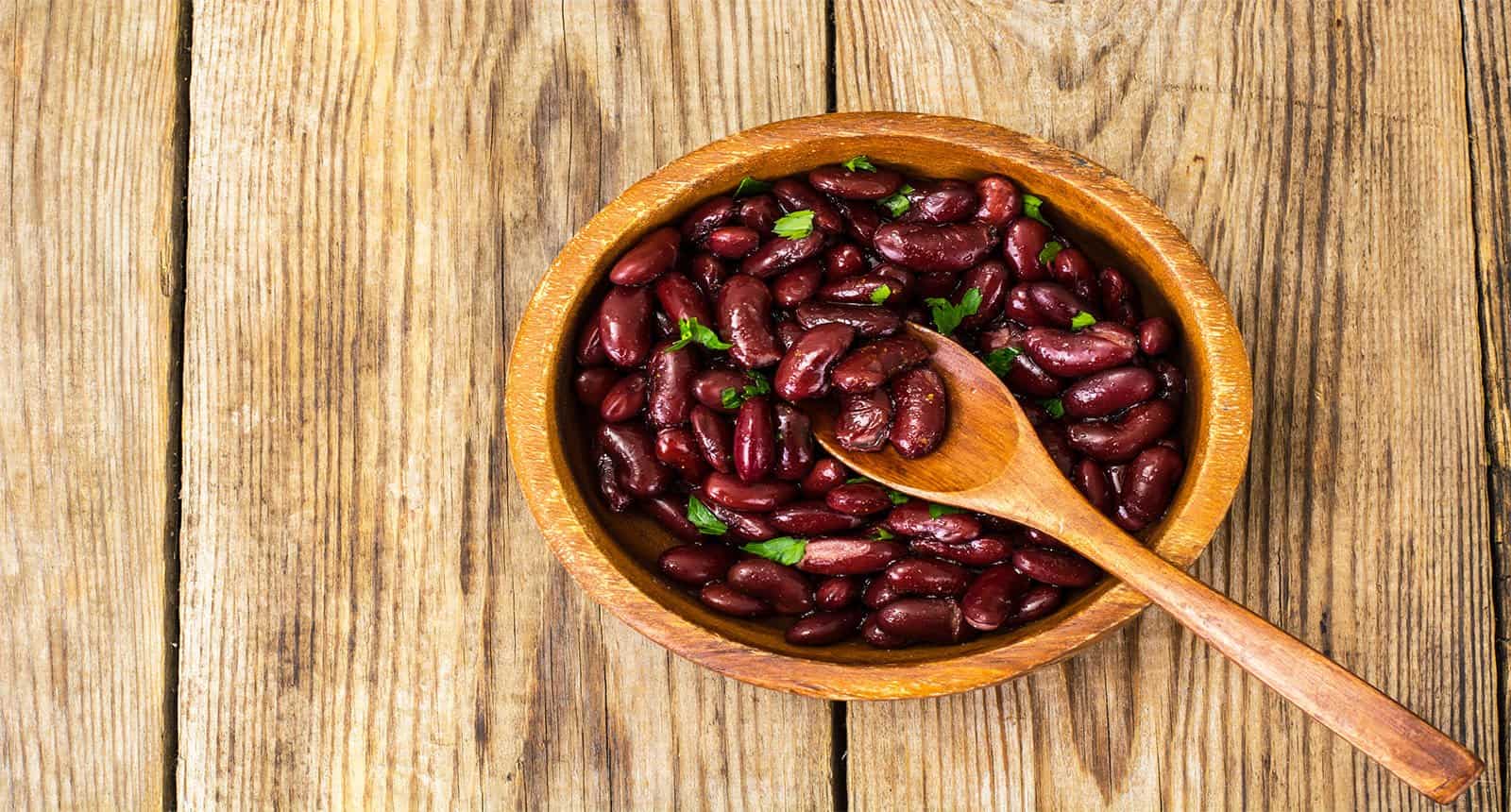 Kidney beans are named according to the colors and shape of beans. Their red color and shape look like human kidneys, which is why many people call it that. These beans can be classified according to their color changes from red, light red, to white.
Kidney beans are used for cooking many dishes such as chili con carne, Creole, and more.
Cooking kidney beans is not too complicated, but you should know some tips when cooking them through this recommended video.
King Crab Legs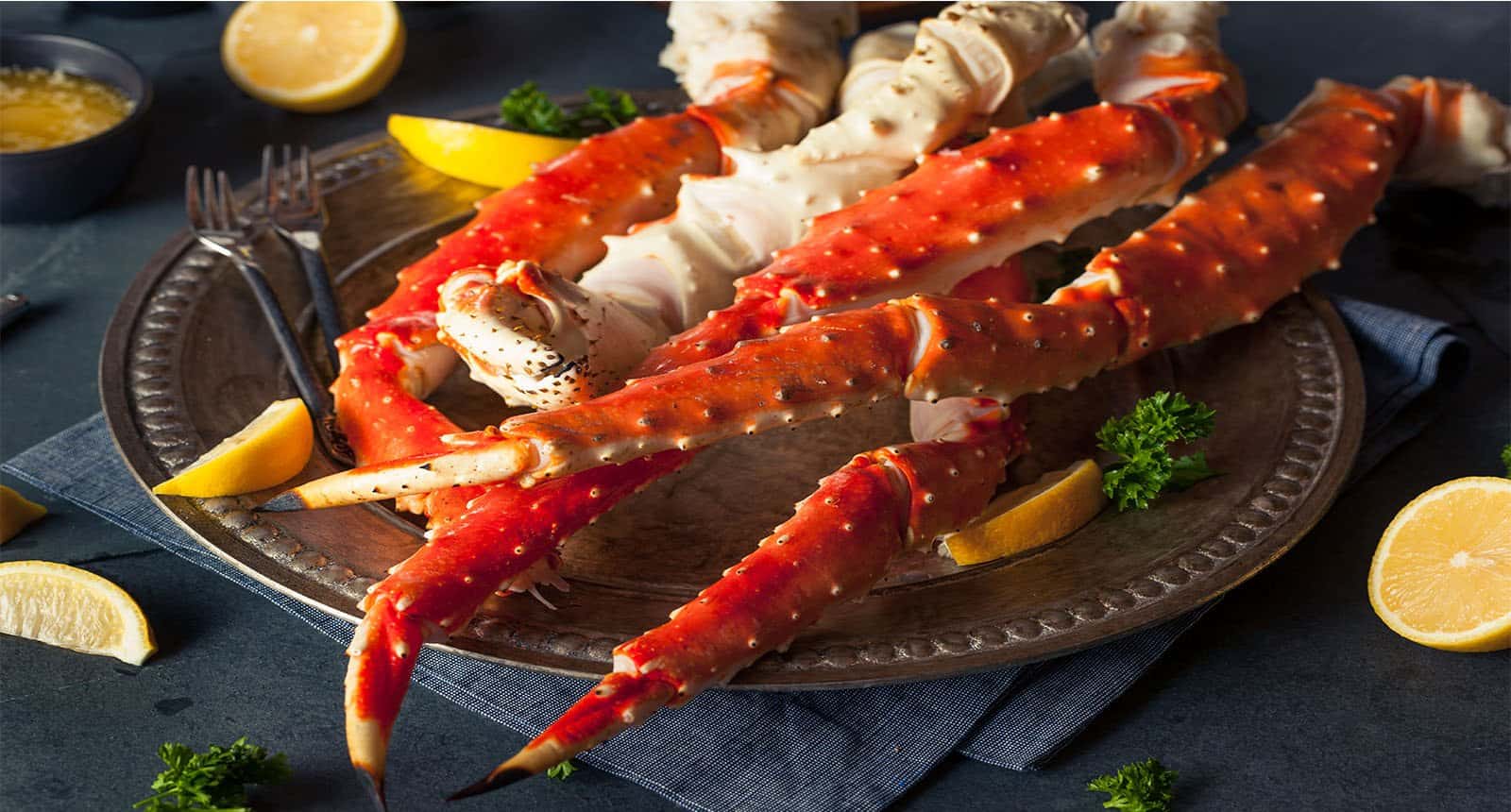 King crab is considered a luxurious food, and not all people can afford to taste them. However, you can purchase King crab legs at a more reasonable price. The taste sweet, rich profile, and tender texture will make you unforgettable.
You can cook them in various methods such as boiling, steaming, baking. To keep all the flavor of legs, you shouldn't remove their shell.
King crab legs are expensive food so they shouldn't be wasted. If there are any leftovers, it is very important to know the right ways for reheating crab legs. No one wants to eat overcooked king crab legs, do they?
Moreover, you should cook them carefully to avoid wasting them, and this video is worth watching.
Kingfish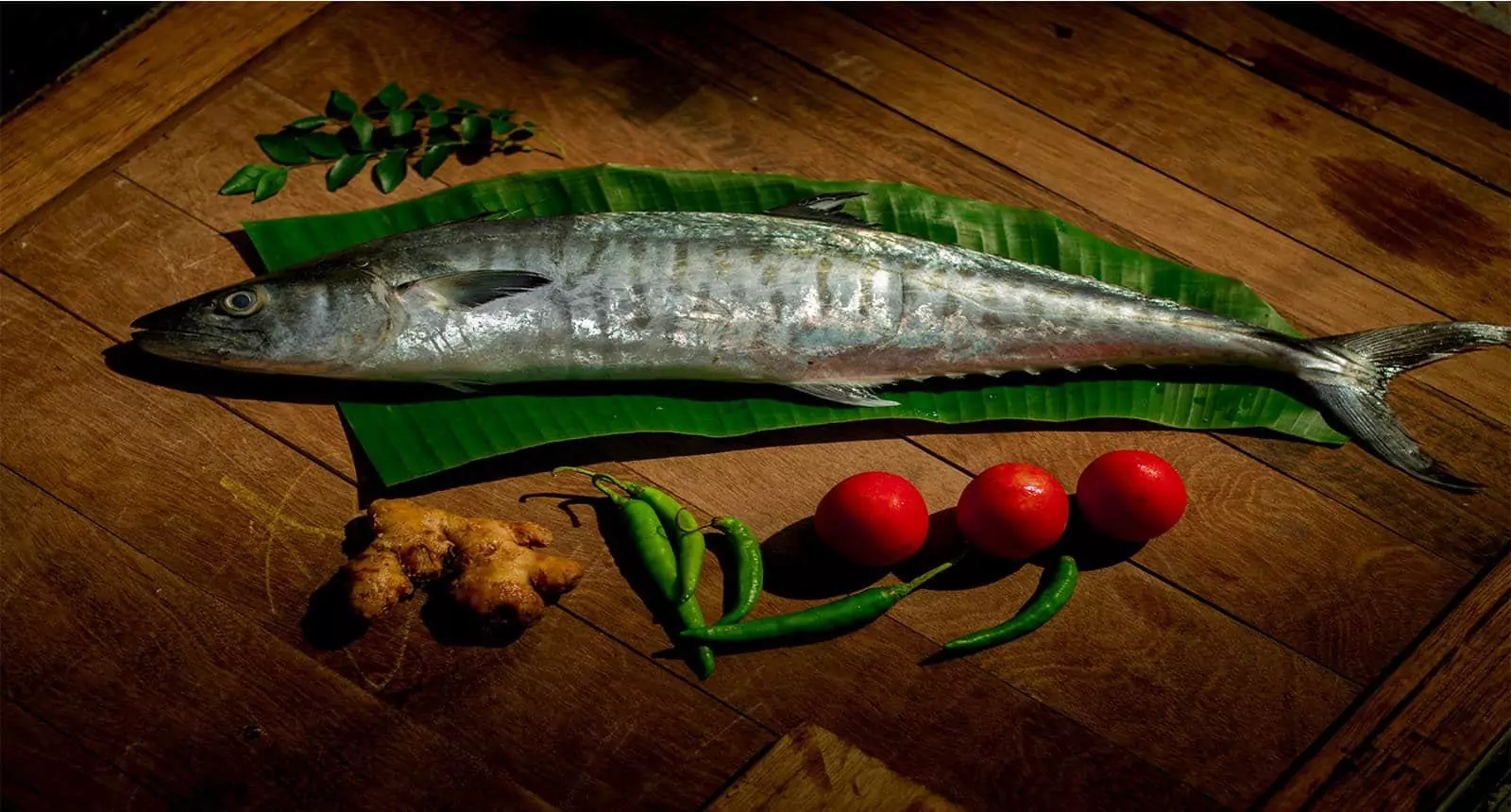 Kingfish lives in the natural cold and clean water, and many people have become fans of this fish after enjoying it. Kingfish contains omega-3 significant fatty acids that are excellent for your health.
You can make various dishes from this fish, but I recommend trying to taste sashimi. You will find it soft, naturally sweet, and dedicated tender texture you cannot find in other sashimi.
Kipper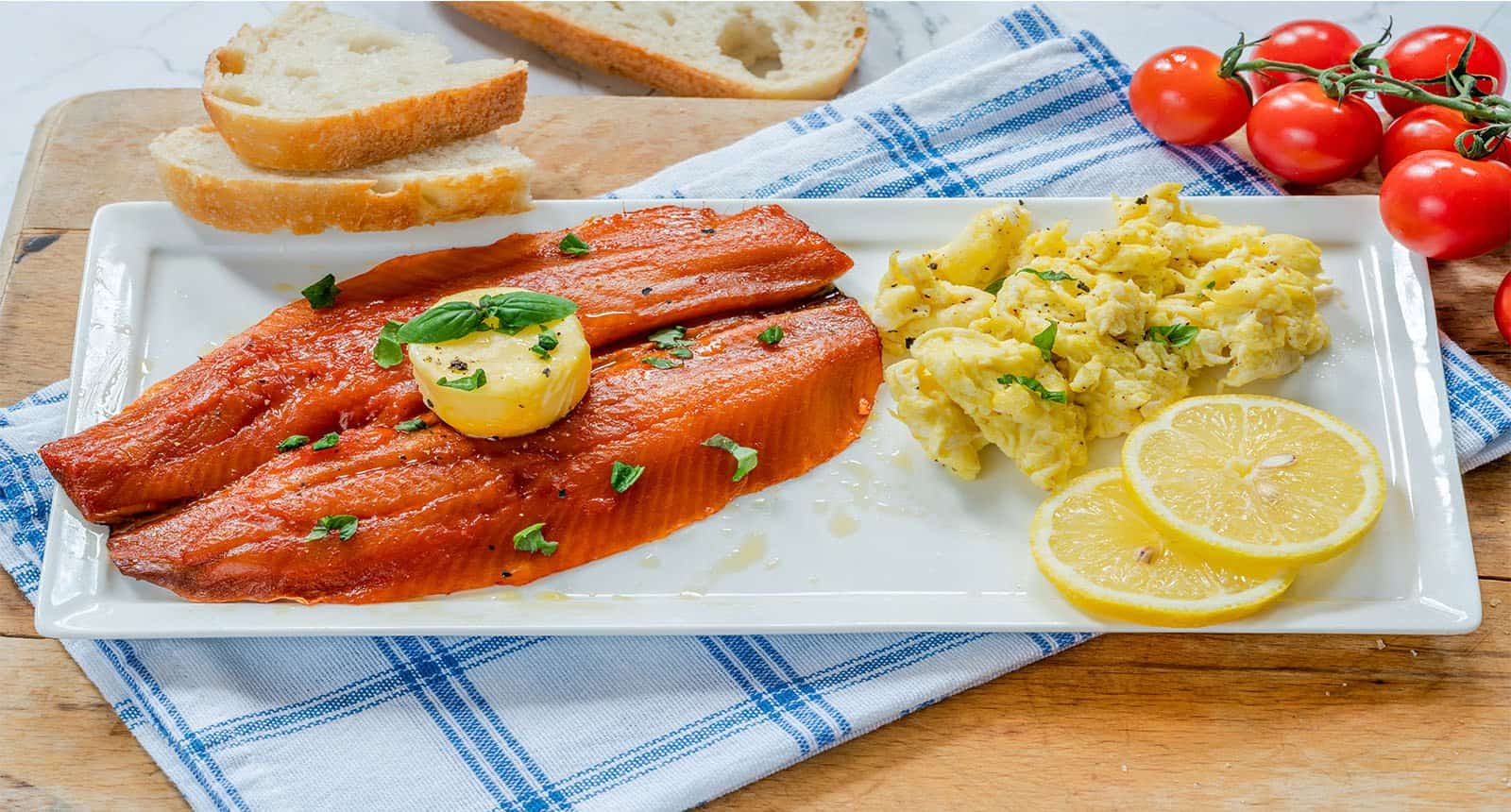 Kippers (2) can be used to make a wide range of dishes, but the most famous one is smoked kippers. After catching them, you need to separate their bones and meat, then marinade fillet kippers in salt water to eliminate as much water content as possible.
Cold smoked is a method used to process this food as it can upgrade the flavor of kippers without exposure to heat. The high-quality kippers will have a golden color.
Knishes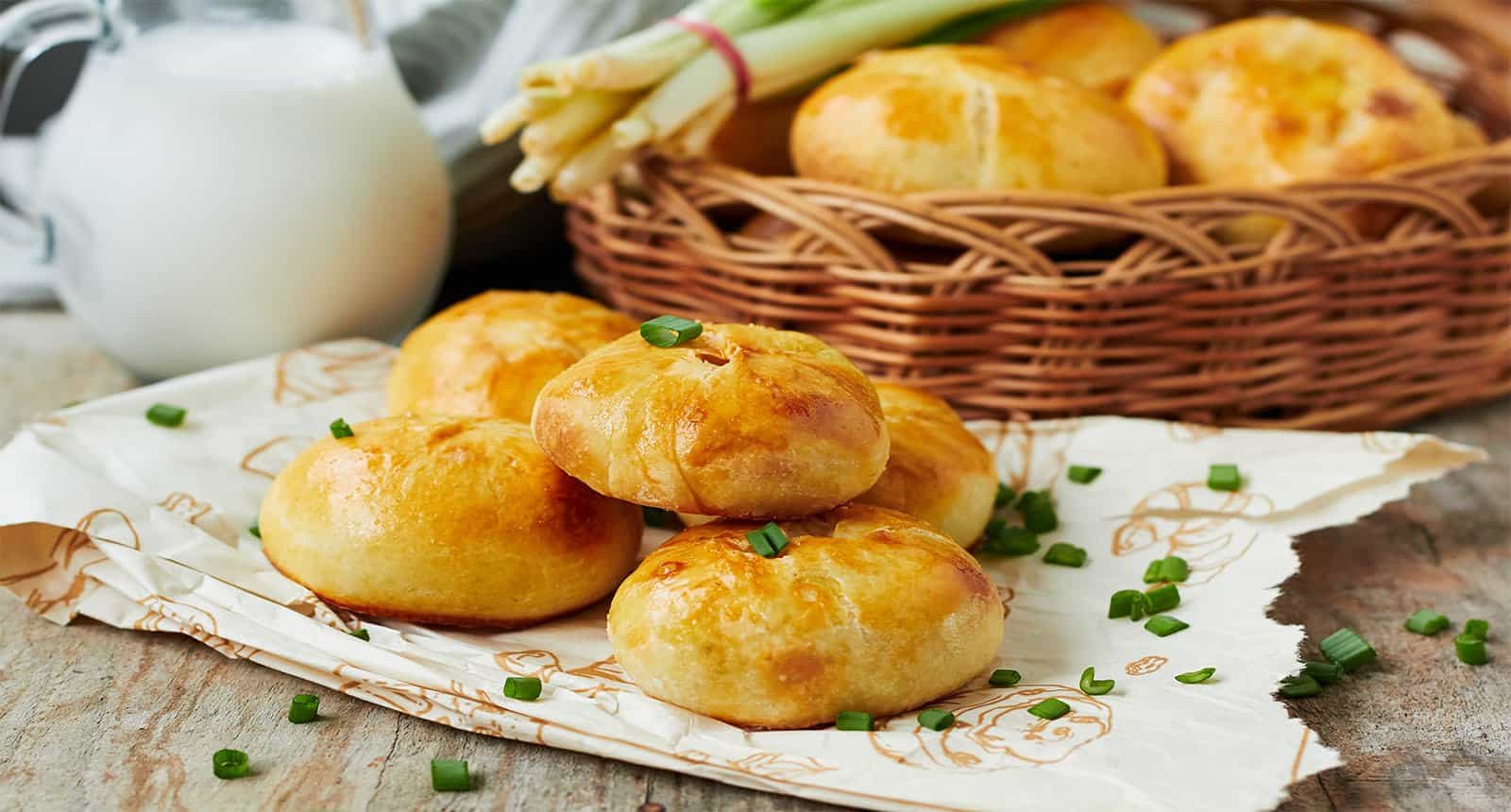 Have you ever tried knishes? This dish has the dough to cover all ingredients and fry or bake them. The knishes will be shaped into round balls or squares.
You can make them with traditional flavor with mashed potatoes with seasonings or modern flavors with meat, cheese, onion, or even spinach.
You will enjoy crispy dough with sweet and a little bit salty filling. You can also prepare them for your kids to bring to school for snack time.
Let's see how to make knishes through this short clip from a famous chef.
Kosher Dill Pickles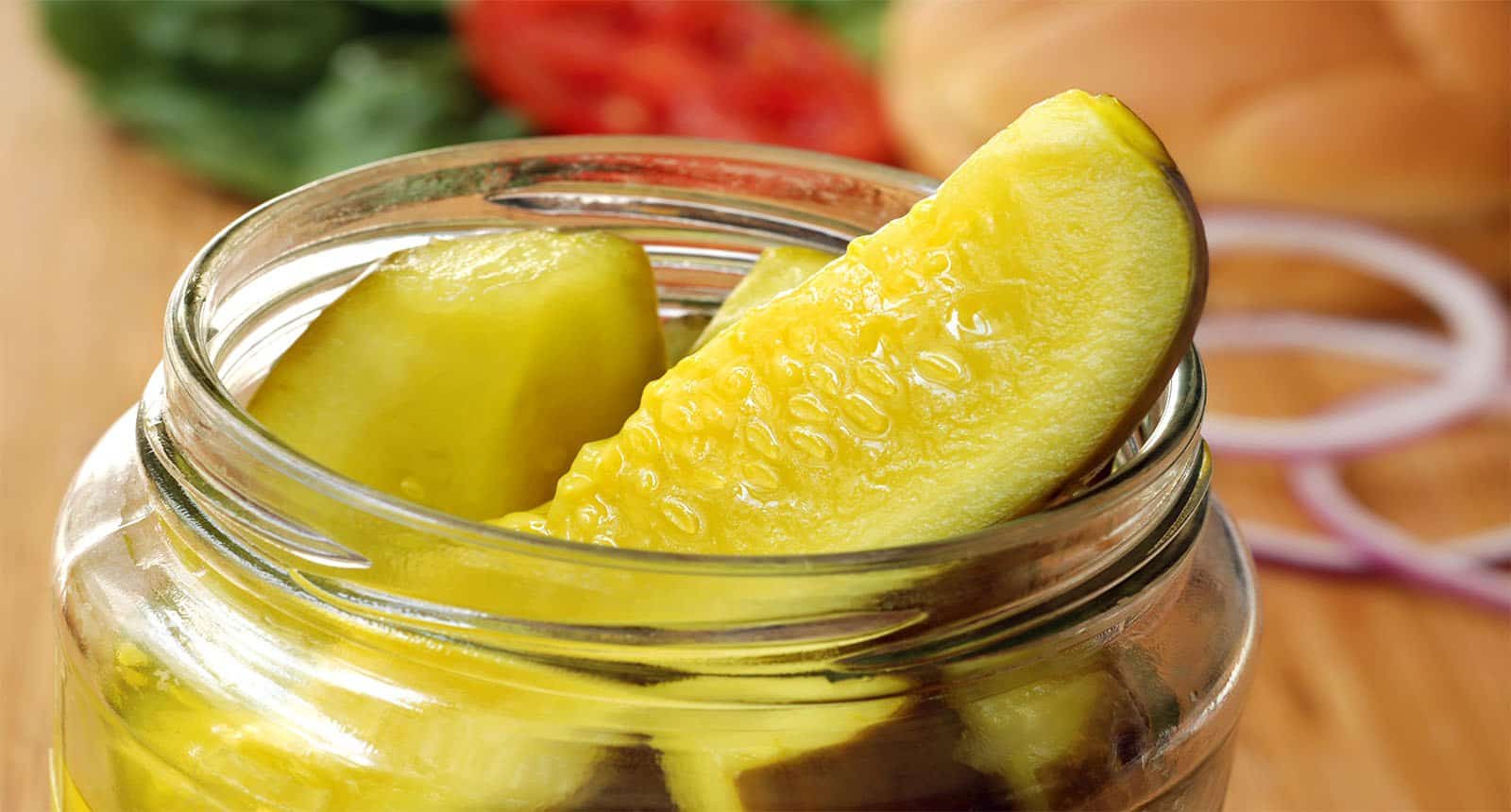 Pickles are the common side dish to help you reduce fatty feelings when eating meat. Kosher dill pickles are made from cucumbers, which are a favorite vegetable in Indian.
To process this dish, you should add garlic and dill to the sauce and fully marinade cucumbers that allow them to have an eye-catching golden color.
Kimchi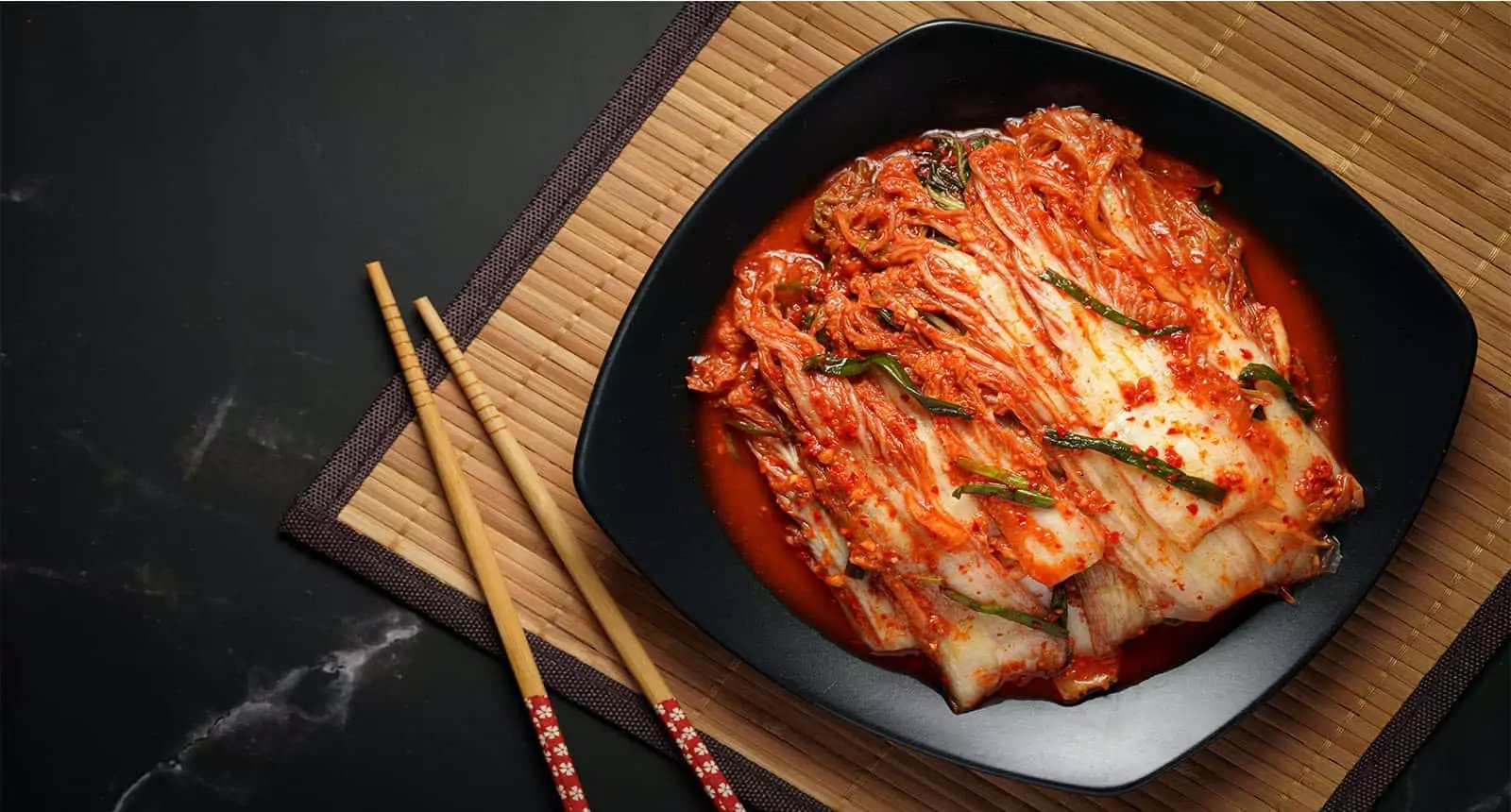 If you are a big fan of Korean films, I am sure you are not strange with kimchi. Kimchi is a traditional side dish in Korea. You can make kimchi with various vegetables such as radishes, cucumbers, green onion, and more, but the most common kimchi is made from cabbage.
After mixing vegetables with ginger, salt, chili peppers, fish sauce, and garlic, you need to wait until the mixture is fermented. The flavor of kimchi is different from other pickle dishes that are a little bit spicy, acerbic, and salty.
If you're on a vegan diet, you might be asking if kimchi is vegan-friendly. The answer depends on the ingredients you put in this fermented dish. While traditional kimchi often has fish sauce, you can switch it out if you're a vegan.
You can wrap boiled pork with a half leaf of fresh kimchi or prepare long-fermented kimchi for kimchi jjigae; you surely fall in love with this dish. It is also a perfect side dish for potstickers. So go get some in the nearest Asian, or Korean store and enjoy them this weekend.
Maangchi is a Korean chef, and she will instruct you to make authentic kimchi in her cooking instruction video.
Knockwurst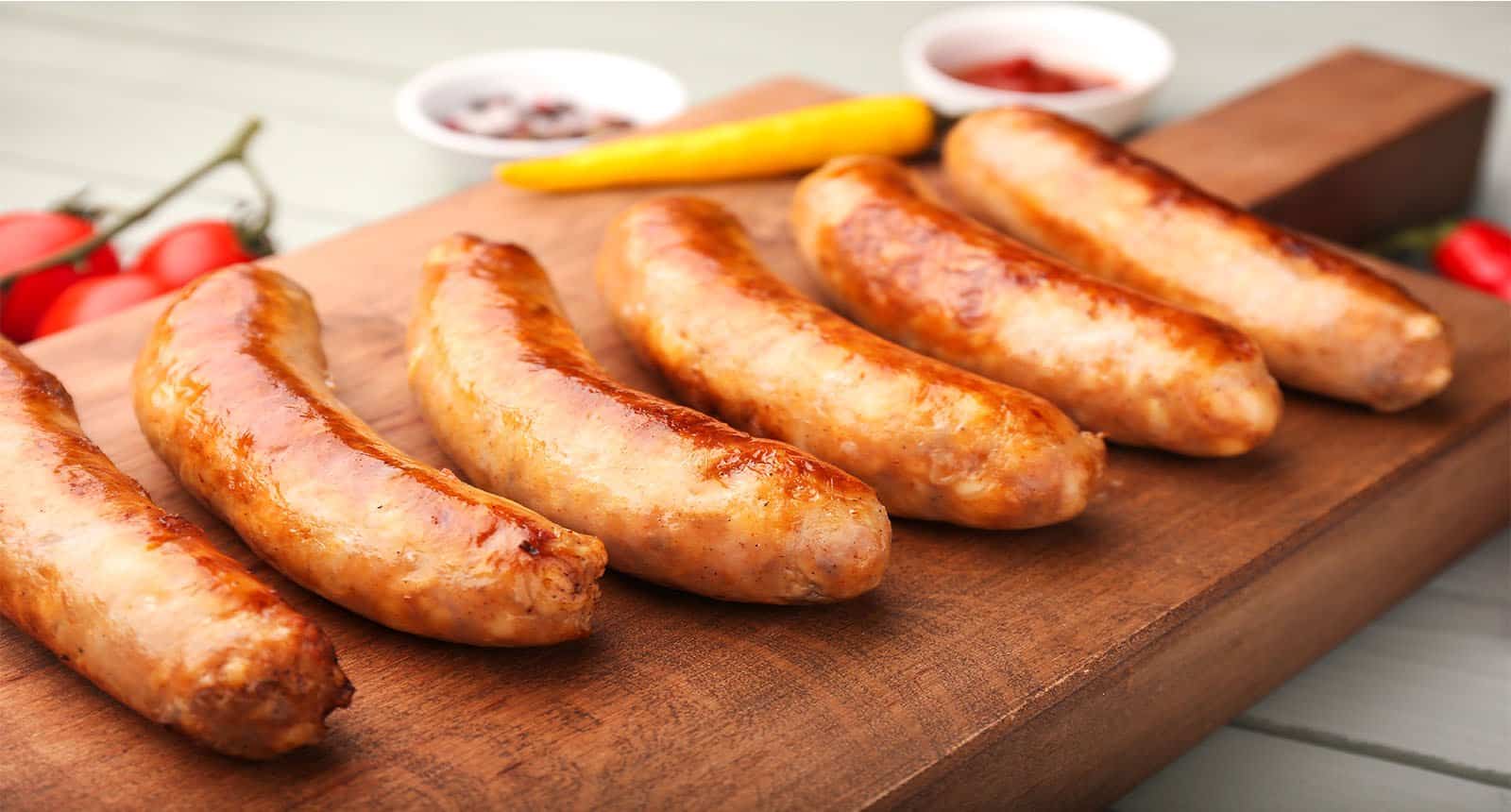 Knockwurst appeared for the first time in German in the 1810s. German sausages are well-known all over the world, and you have certainly eaten bratwurst and frankfurters, which are the most popular ones at least one time.
However, I will introduce you to another less famous sausage, but its taste is impressive: Knockwurst. It is made of two 2 kinds of meat: ground pork and veal, but you can use beef instead, and you cannot miss garlic which is the soul of the dish.
The exclusive feature of this food is to age for several days before smoking with oak wood. You don't need to worry about the sausage being dried as if you cook it properly, the first bit is full of juice.
Kachumbari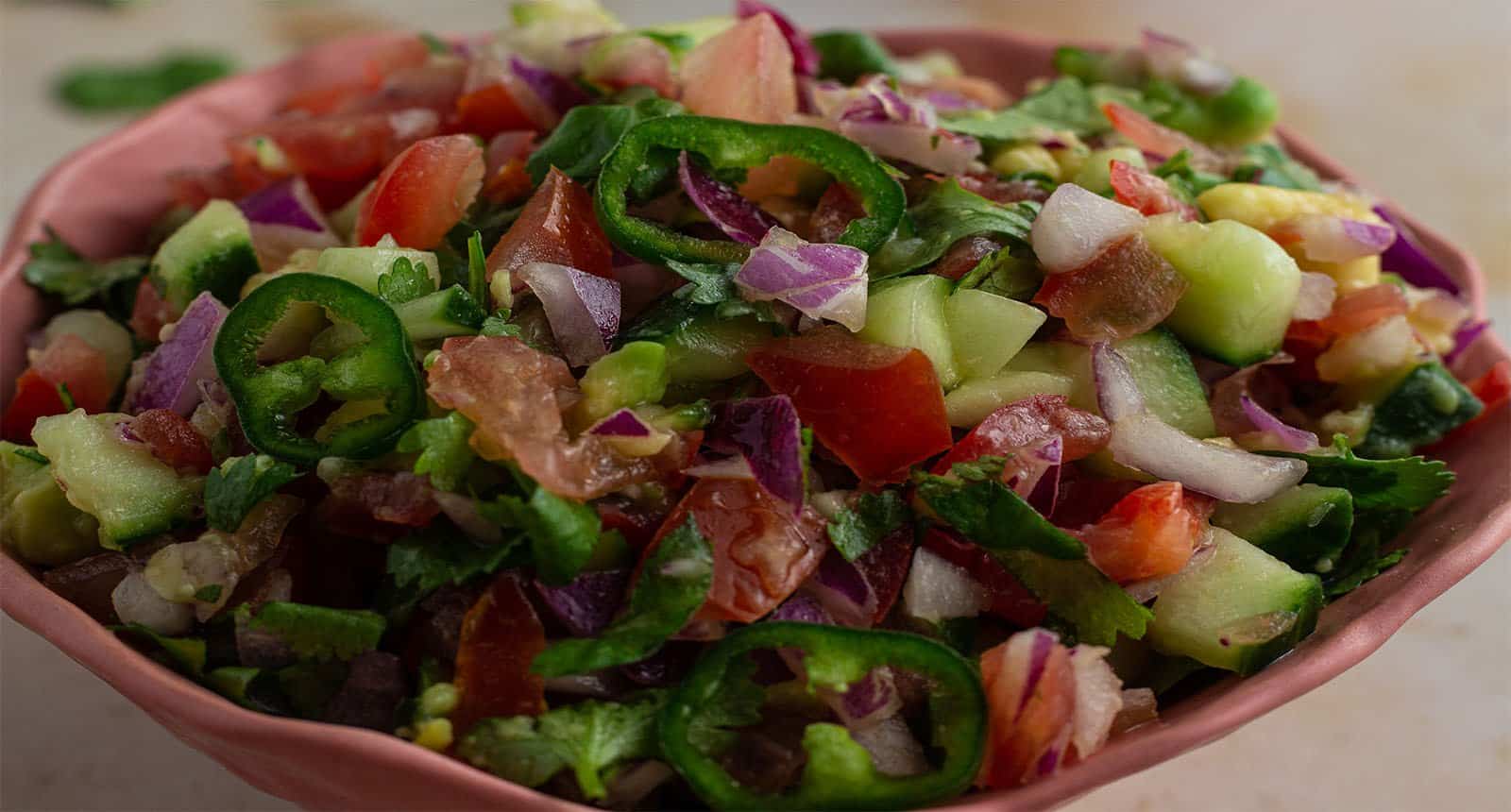 Kachumbari is the name of one kind of salad that originates from East Africa. It's a must-try dish when visiting Kenya, Tanzania, Rwanda, Nigeria, and other nations in the African Great Lakes region.
This salad is an excellent dish you must try in summer as it is made from fresh veggies such as chili peppers, tomatoes, avocado, onions and dressed with cilantro and a little lime juice.
The vegetables are fresh and crunchy mixed with a pretty acerbity and aromatic sauce that makes you wake up and cool on hot days. Don't forget to soak onions to remove the pungent smell from onions.
Kedjenou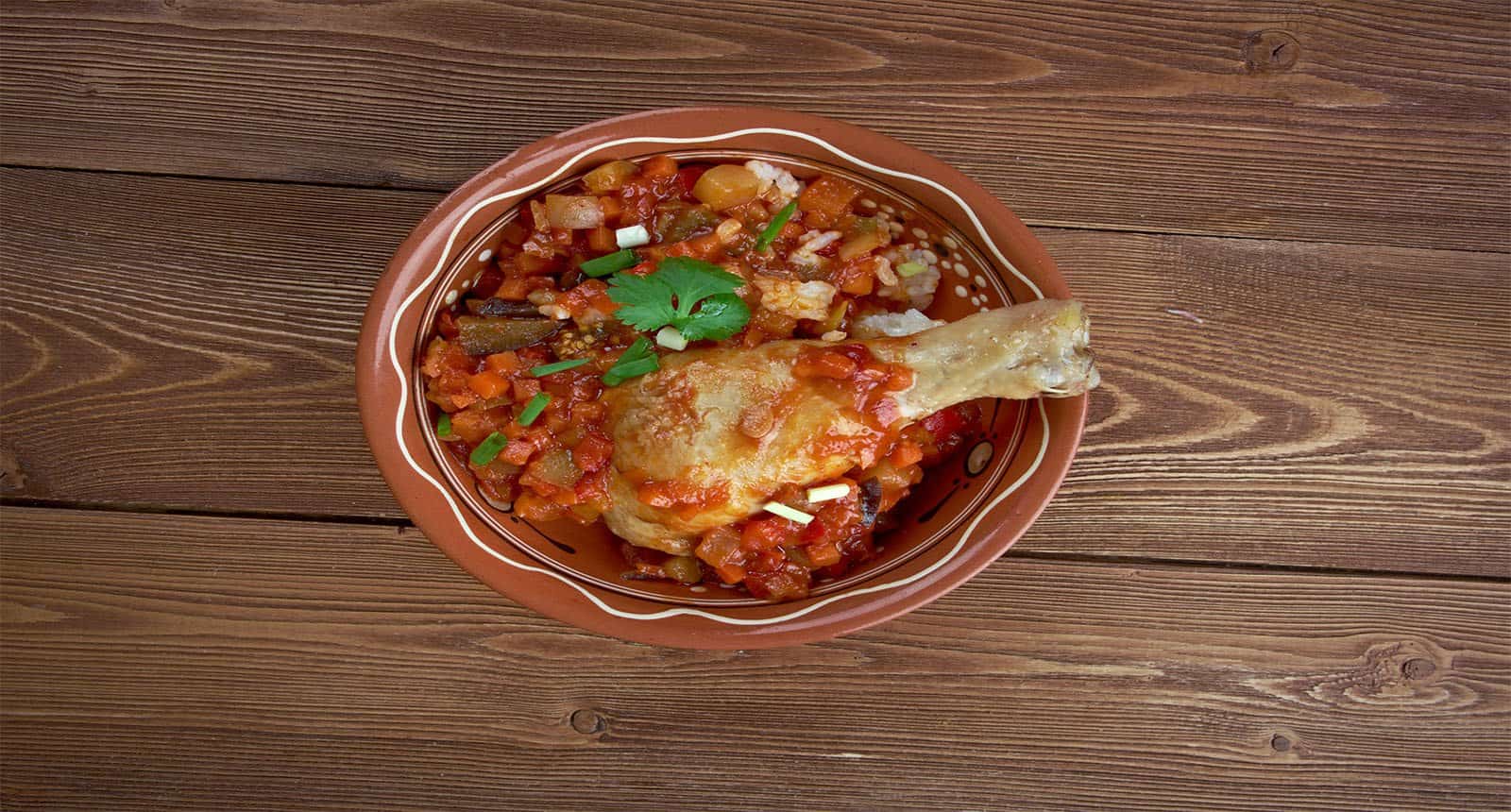 I will bring you a stew dish from Ivorian cuisine called kedjenou. Its red color can forecast for you a spicy flavor coming from habanero peppers and paprika. You can cook this food for your family at the weekend, especially on rainy days since the hot and spicy soup will warm you.
You can choose any meat you like to cook, such as chicken, beef, seafood, and pork. Besides, don't forget to supplement fibers by adding different veggies like eggplants, bell peppers, tomatoes, and onions. Believe me; you will disappoint when trying this stew soup.
Kicha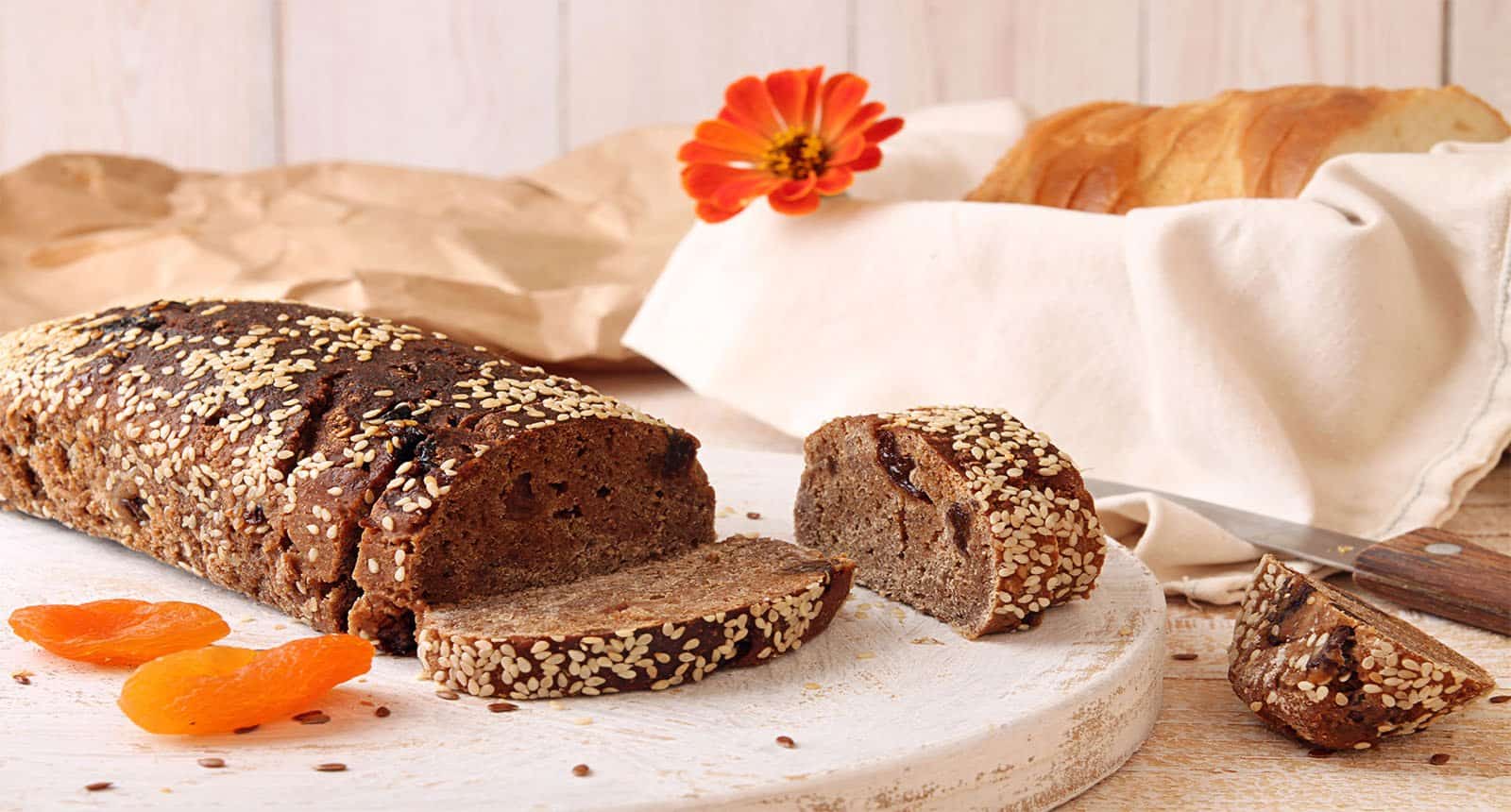 Kicha is a traditional dish from Ethiopia and can be used for breakfast. The difference between kicha and other bread that it doesn't add yeast while making dough. You will wait for it to rise naturally without supporting yeast.
You can make this dish with 3 basic ingredients appearing in any kitchen that are wheat flour, salt, and water. After mixing the dough, you need to bake it until it slightly burns, and you can find it quite spongy like a pancake when tasting it. You can combine slices of bread with any ingredients you like.
Kitfo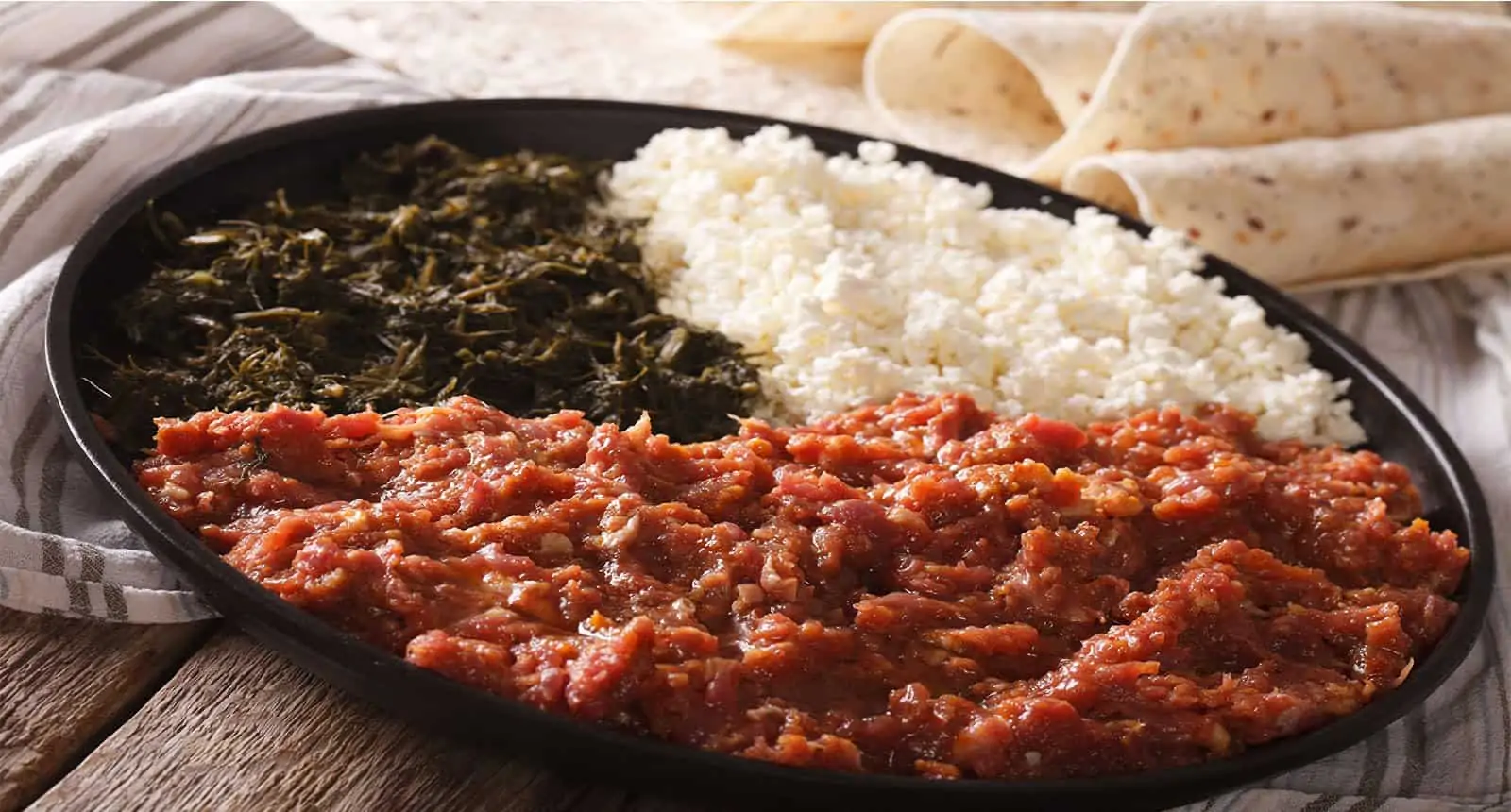 Another dish from Ethiopia is Kitfo. This dish is made of raw minced beef with various spices, including red pepper powder, salt, and mustard seed. The topping is seasoned butter with korerima, koseret and aiwan seed.
You can taste the exclusive flavor of raw beef with condiments without the fishy smells of beef. You can eat this food with injera or serve it with mild cheeses, leafy greens, and ensete leaves.
You should enjoy Kitfo at restaurants since the experienced chefs always know to choose fresh and safe beef for eating raw.
Koki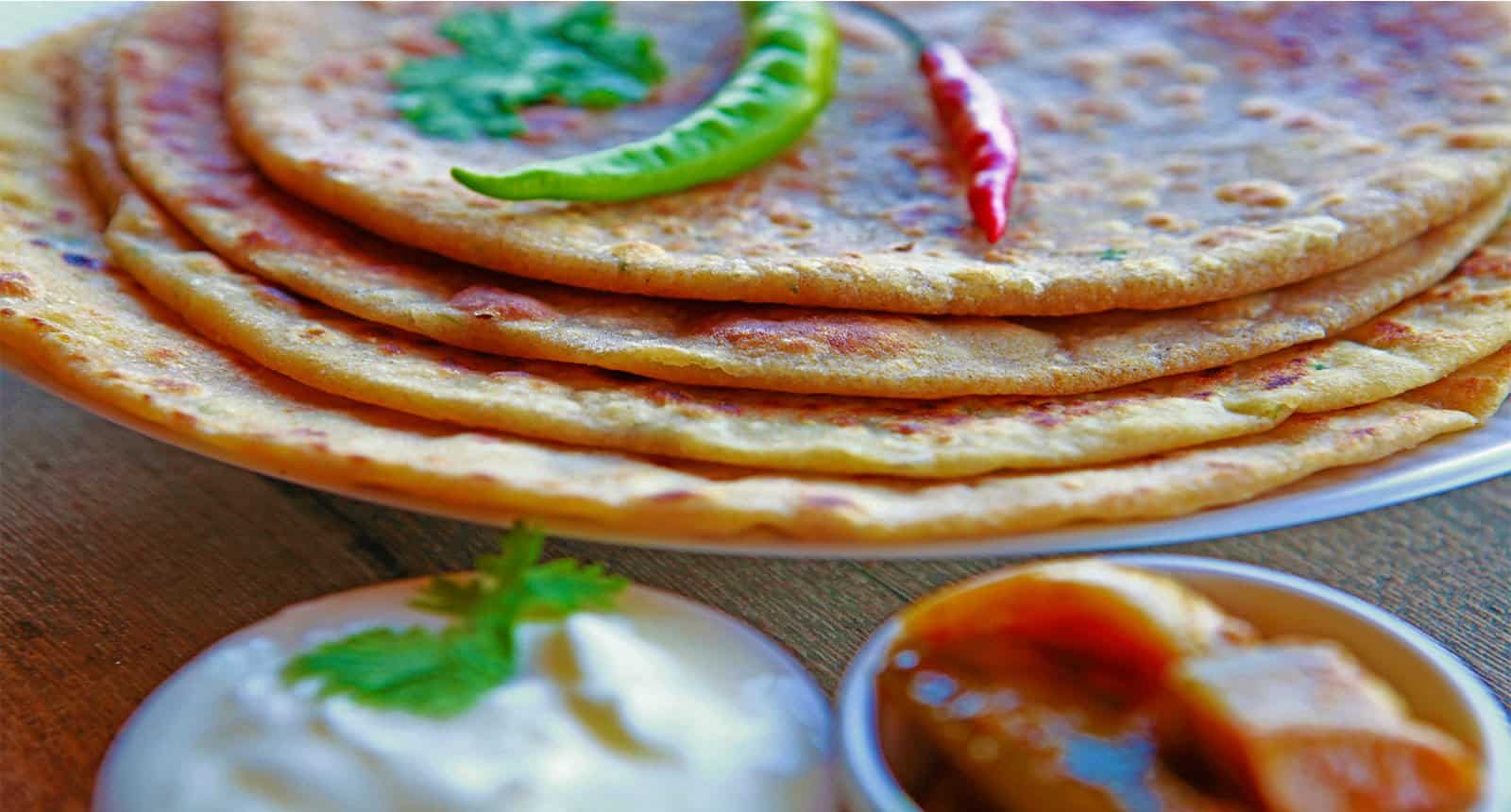 Koki is one of the common types of flatbread in Sindhi, with the prominent ingredient is wheat flour. However, its flavor is not the same as any flatbread you eat, as you need to add chopped chilis when making it.
After getting the dough, you have to roast it until there is a slight burn on the rim of the bread. This bread is a crispy as well as spicy flavor that makes it perfect when coming with stir-fries, pickles, gravy dish, or vegetables. Otherwise, eating koki alone is still delicious.
Konkonte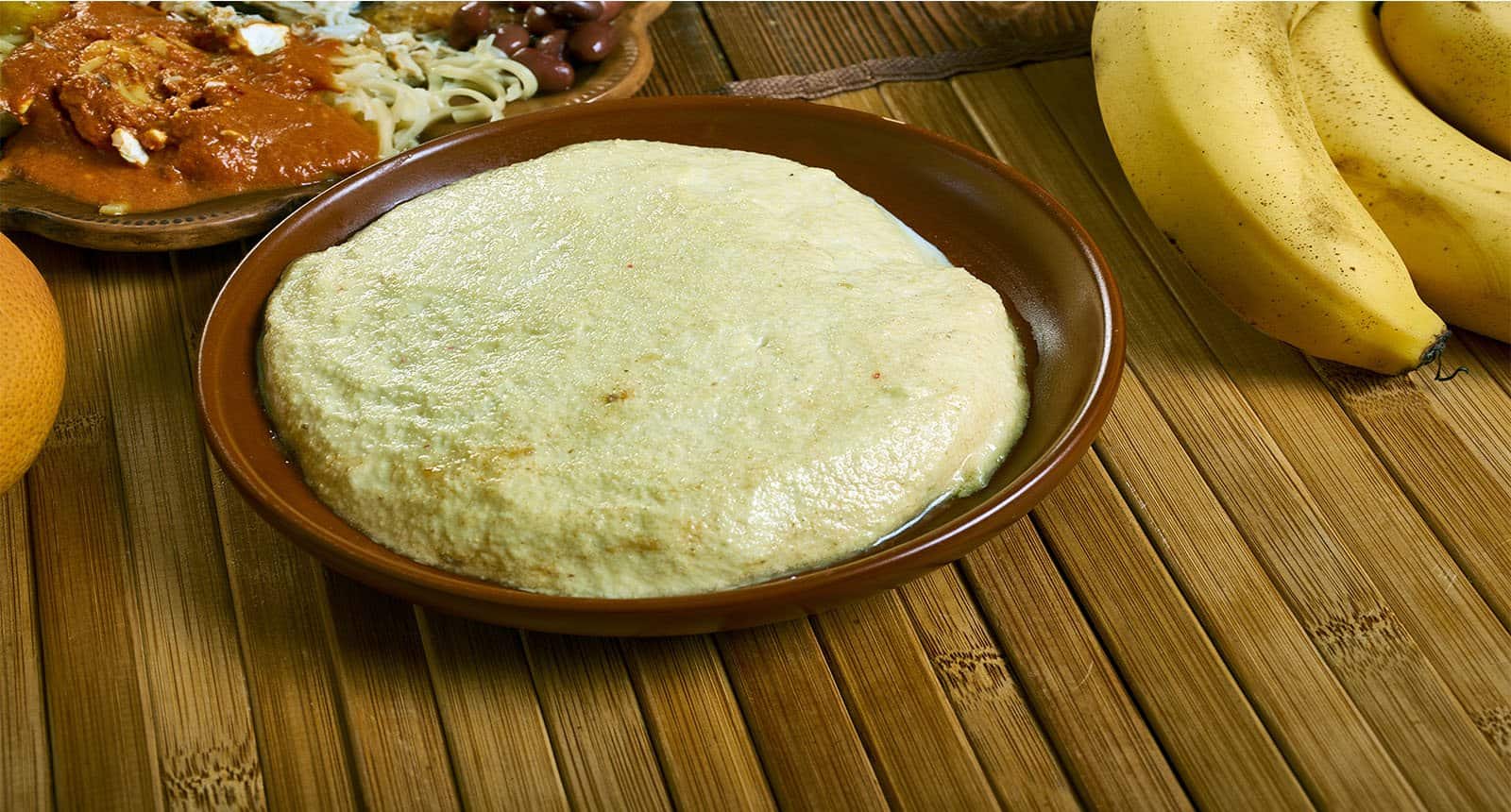 Konkonte is eaten popularly in West African and combined with groundnut or palm nut soups. Konkonte is made from pounded or dried cassava or root, manioc, and has an exclusive brown color when it is done.
After the cooking process, you need to scoop a konkonte into a bowl and pour these soups to enjoy. This dish doesn't take you much time to complete, but it is delicious to taste.
Koshari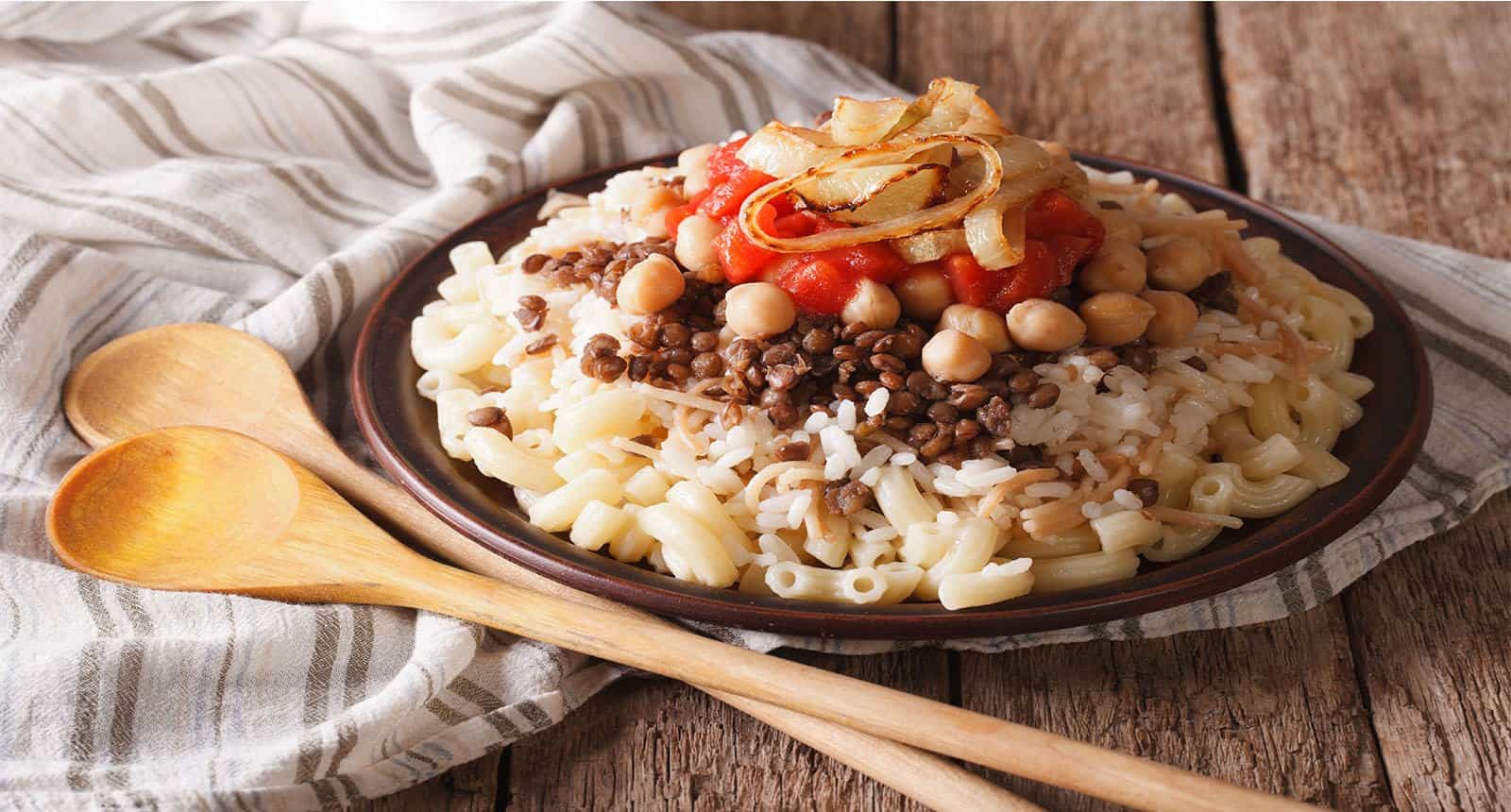 If you research Egyptian culture, you surely know the traditional Egyptian dishes, and Koshari is one of these dishes. Although it is street food, its flavor will make you shout "Wow".
This dish is a combination of common ingredients: rice, lentils, pasta, and more, and the topping is tomato or cumin sauce. It will take you quite a lot of time to prepare, but its taste is worth spending. You can feel the spicy taste and frugal sauce.
Kuchela
Kuchela is a special dish with unripe mangoes. These slices of mangoes are seasoned with amchar massala and other condiments. You can create homemade amchar massala with cumin, cilantro seeds, fenugreek seeds, peppers, fennel seeds, and brown mustard seeds.
That's why you find it quite similar to herbal smells. If you are good at eating hot foods, you can add fresh chilis to the dish. You may spend a little making it and serve it with pelau or curries. Don't forget to sprinkle some salts to neutralize the flavor.
Kenkey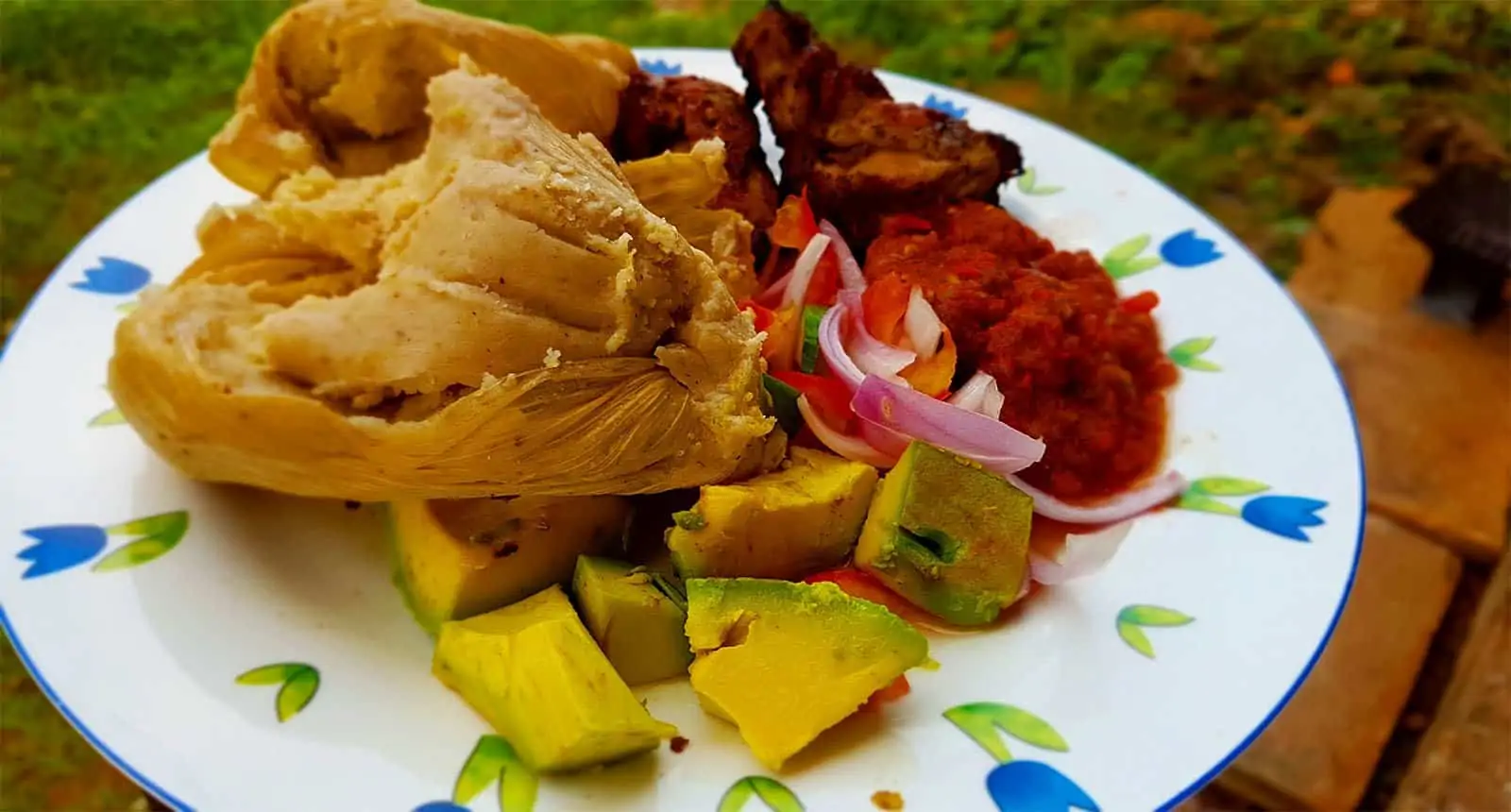 Kenkey is a well-known dish in Ghana and made from fermented white corn; thus, you will find it a little acidic when tasting it. You can wrap this ingredient in banana leaves and steam it for several hours.
Fresh Vegetable And Fruit Starting With A "K"
You will be overwhelmed when searching for vegetables and fruits start with K. Each of them will bring you beneficial health, and you should enjoy it once or twice a week to develop your health and maintain smooth skin.
Kohlrabi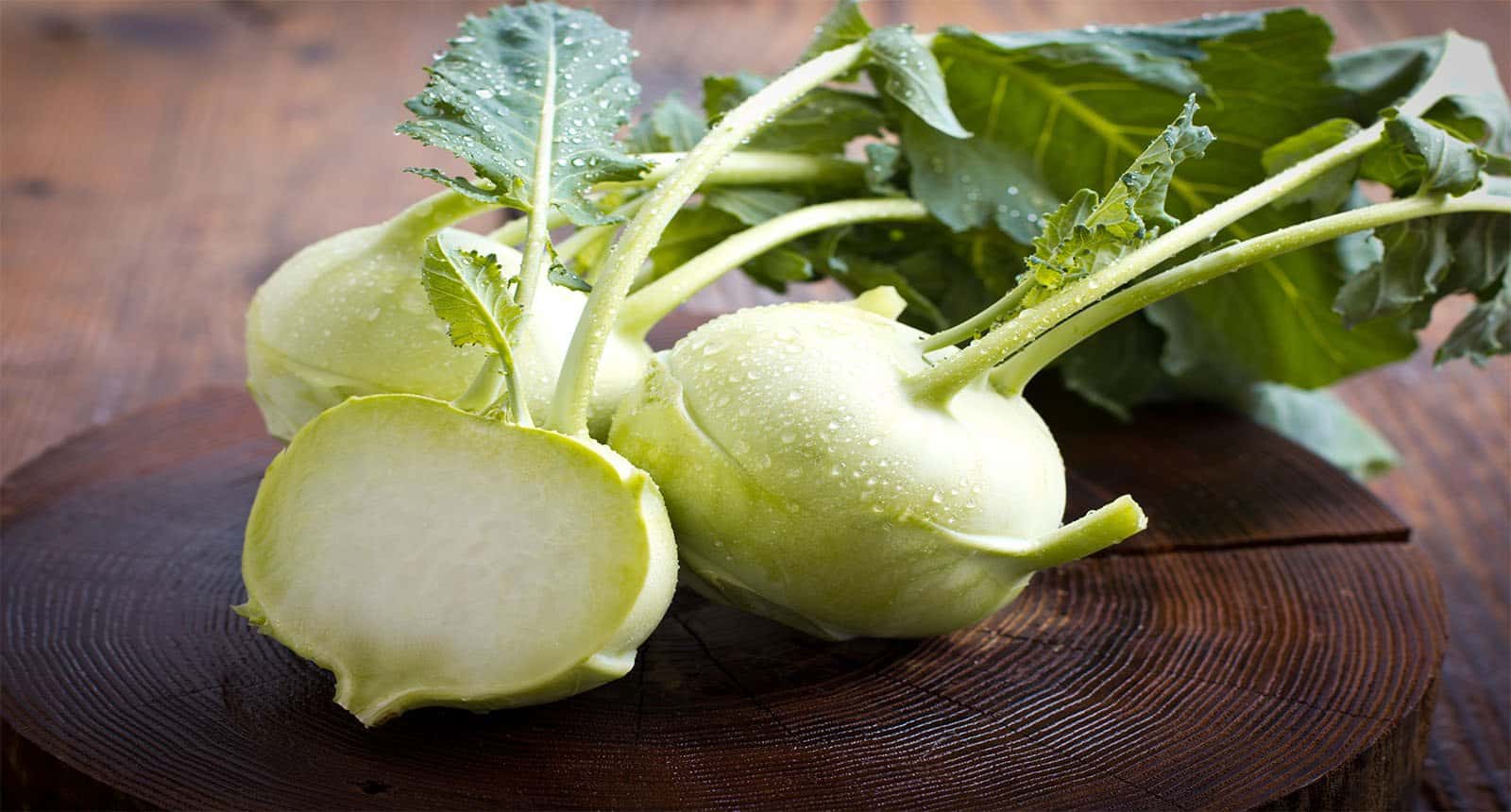 Kohlrabi belongs to the cabbage family, and its flavor is quite distinctive. You can easily catch about 10 types of Kohlrabi on the market that range from white to dark purple. You can find natural sweet comparable Brussel or cabbage.
The Kohlrabi is quite solid and will help you store it in the fridge for up to a week without squishy. You can cook many dishes with this vegetable such as salads, soups and more.
Kabocha Squash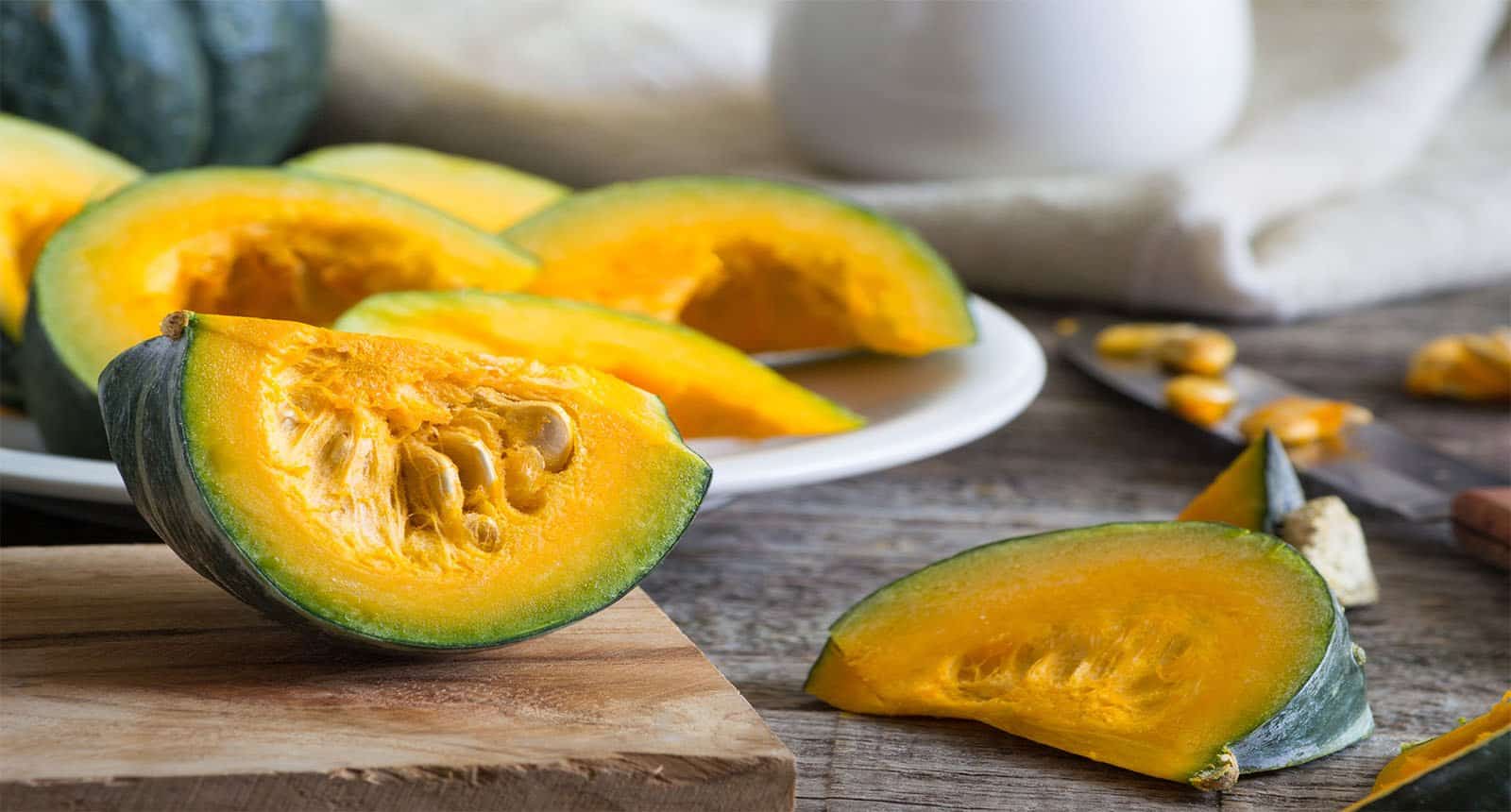 Kabocha squash has another name that is Japanese pumpkin. It is favored by many chefs thanks to its natural sweetness, soft and smooth texture after being cooked.
You can process various dishes with kabocha squash, such as baked, fried, steamed dishes or mashed and pureed dishes, but it can keep its shape. In Japan, you can see kabocha squash when eating tempuras or hot pots.
This video provides you 101 information about kabocha squash and several dishes you should try to cook.
Kabosu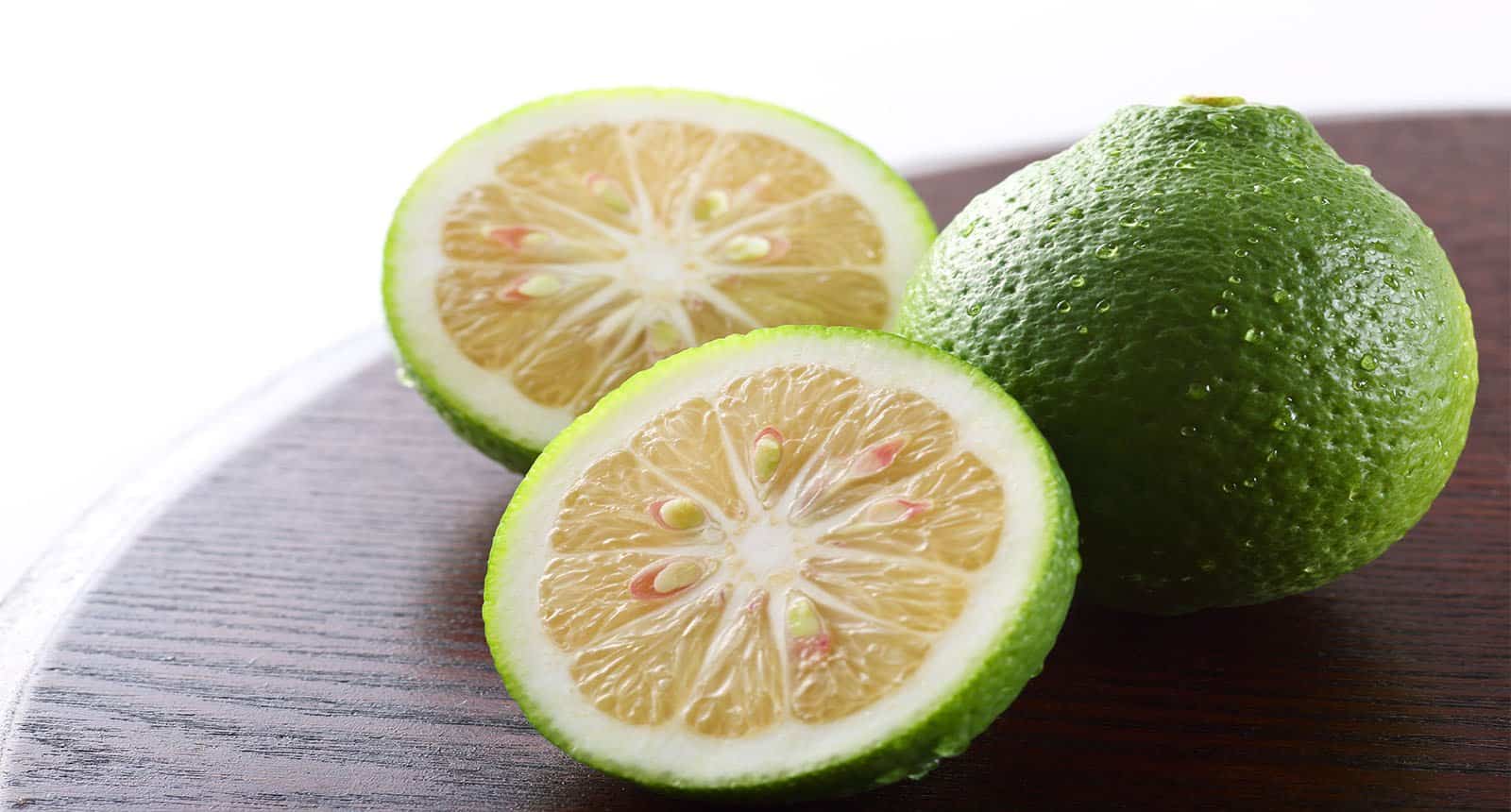 Kabosu is a name coming from Japan. It belongs to the citrus family and has an acidic flavor similar to lime. You can confuse it with lime, but it is grown mainly in Japan. It is harvested when being green, then waiting to be ripe.
Many chefs use it to replace vinegar and add its juice to numerous dishes such as cooked fish, hot pot, and sashimi. The oil and acidic taste of kabosu can reduce the fishy smell; therefore, it is a perfect addition to fish dishes.
Khaki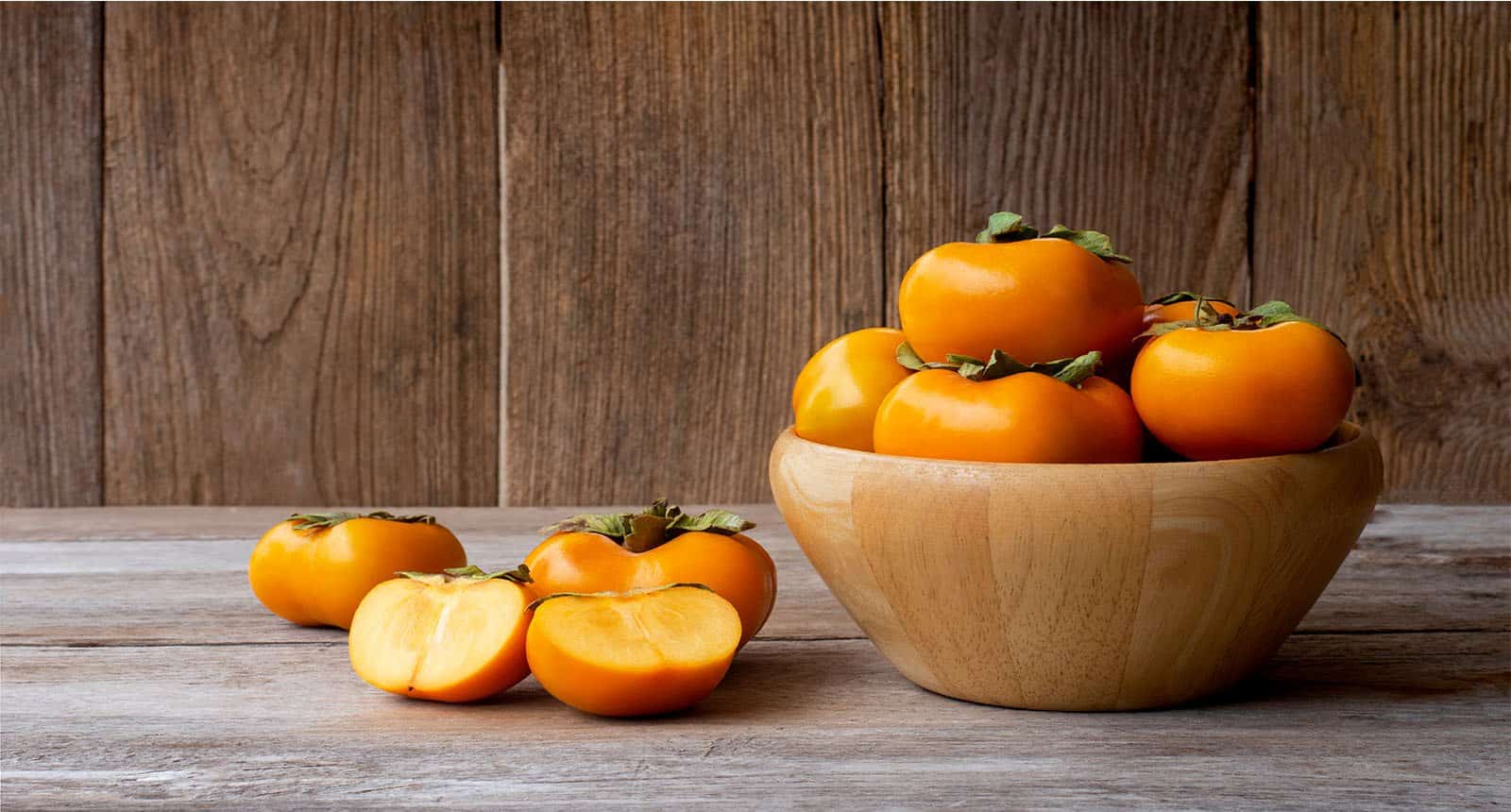 Khaki can be called by a different name that is persimmon. Khaki was cultivated for the first time in China, but now various countries can grow them. Their color is a combination of yellowish tinge and shade brown.
You need to peel Khaki before eating. Khakis has a slippery texture and a silky-like feeling when you touch them. Its flavor is not similar to any kind of fruit as it is a mixture of sweet and cinnamon after tasting. Besides, the tangy will wake up your senses.
Kale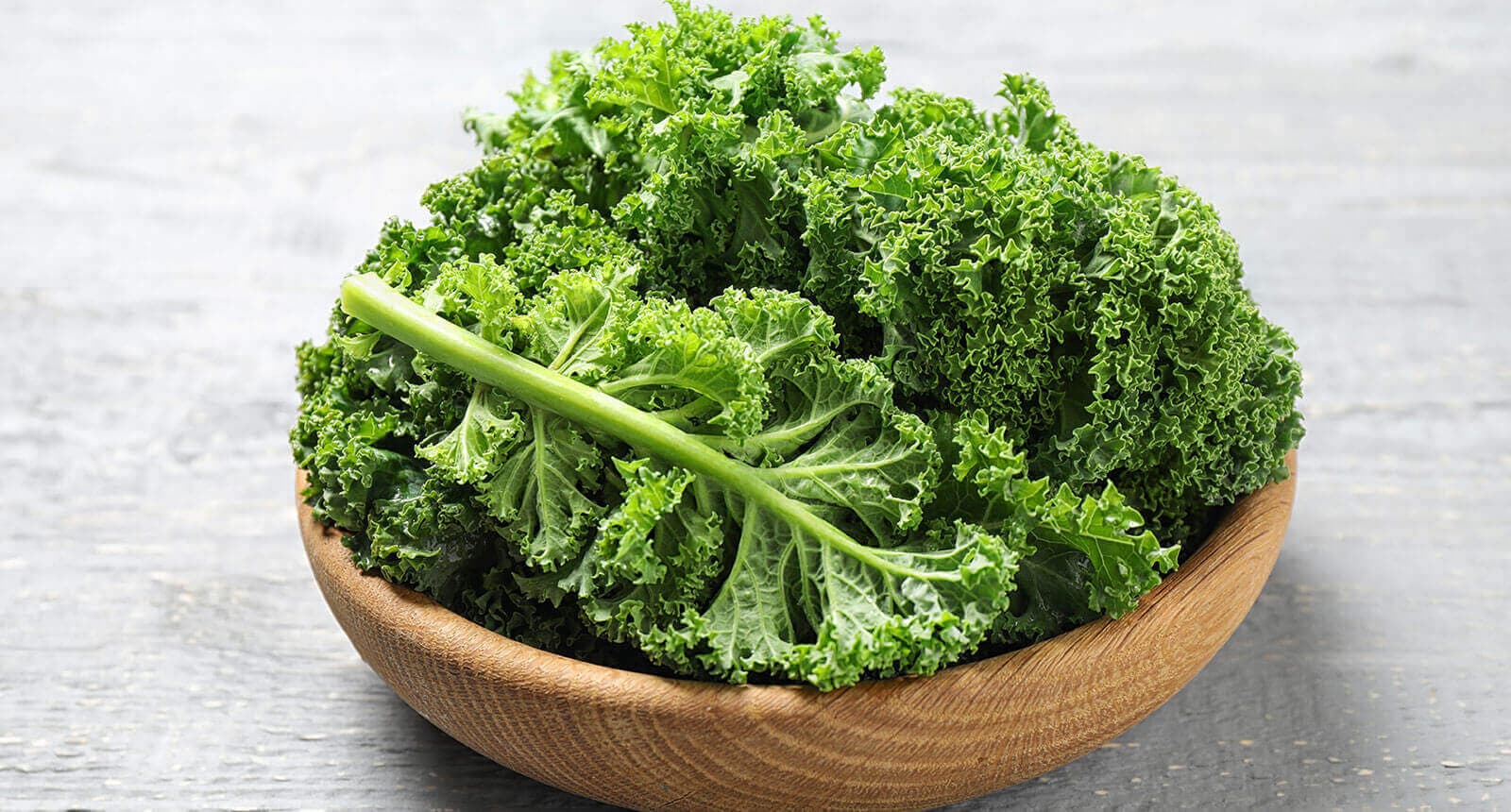 Kale (3) is sold at many supermarkets, and you can simply find it to add to your diets thanks to its numerous benefits. There are 2 kinds of Kale you can purchase: Brassica oleracea and Brassica napus. The key to differentiating between them is their looking.
The Brassica napus are ruffed and curly-leaf, while the other is a smoother leaf. However, the similar features of them are thicker veins and stems than other veggies. You can eat fresh Kale to taste its crunchy and robust taste.
How to cook Kale without creating disgusting flavor? This short clip will answer your question.
Kamote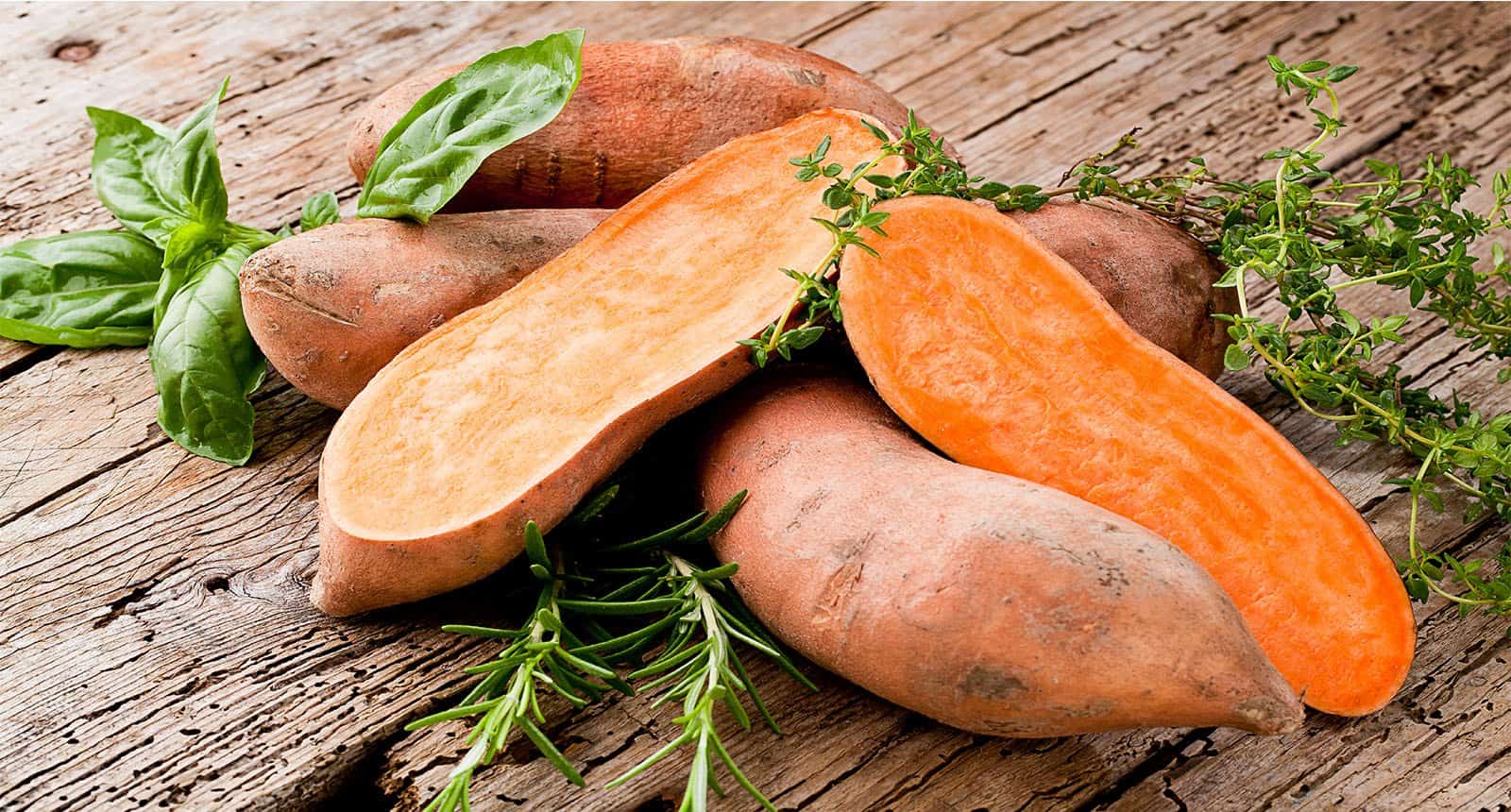 This is a popular name for sweet potatoes in the Philippines. When I mention "sweet potatoes", I am sure you are not strange about the food. You can eat kamote raw or cooked, and it seems to be the most common starchy to thicken some sauces.
The kamote is a sweet and tangy flavor, and there are just a few people who are sensitive to it; thus, you can freely cook it at parties. It is quite easy to grow, and you can cultivate it in 4 seasons.
Have you ever wondered how many ways to cook kamote? If you have, don't forget to watch this video.
Ketembilla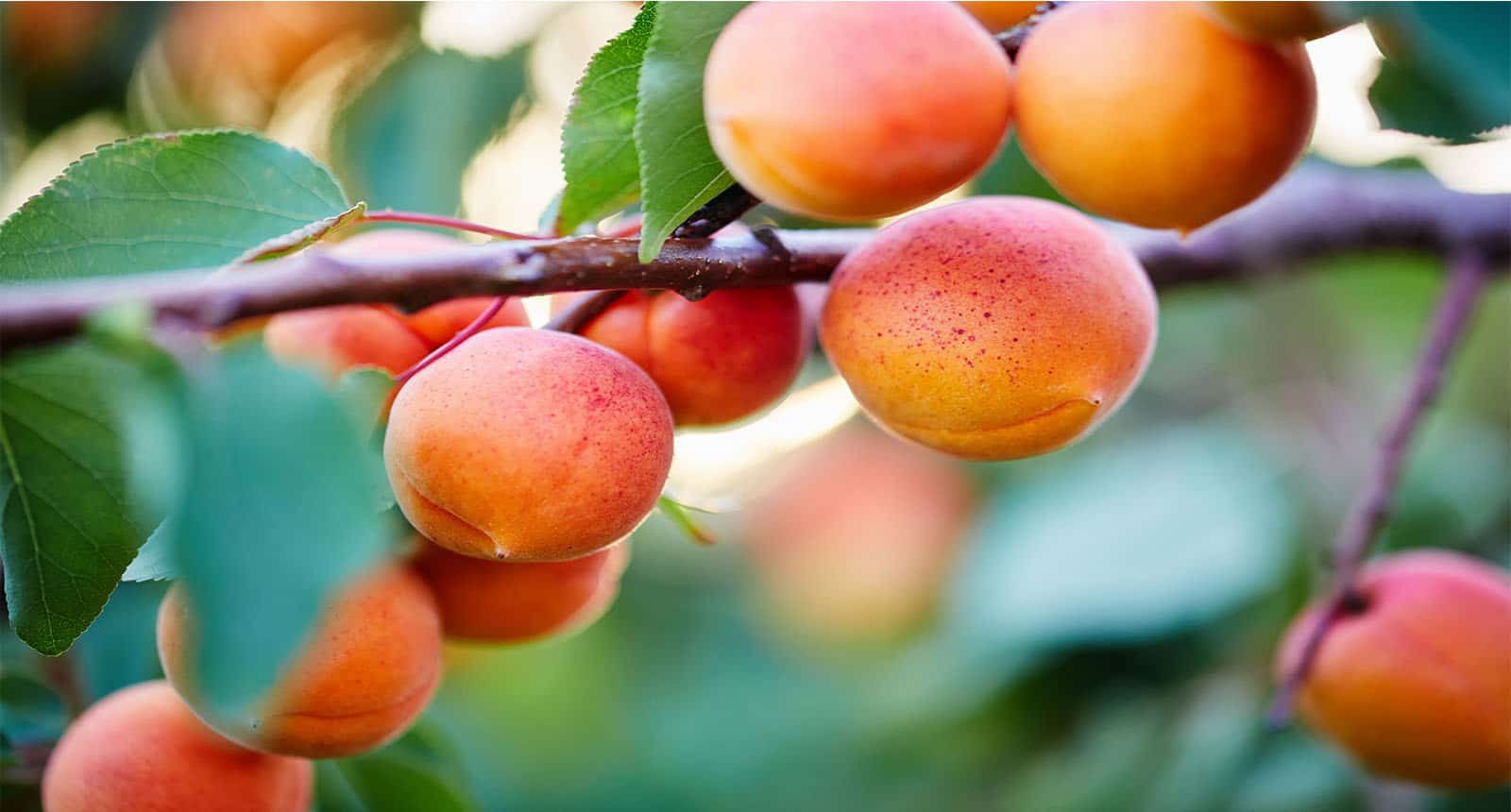 If you haven't heard the ketembilla word, I am sure you will be familiar when hearing apricot. Yes, apricot has an alternative name ketembilla. Its skin is quite thin and a little bit bitter when you taste it.
You can realize when it is ripe by choosing dark purple ketembilla as its skin will change from orange to purple over time. It is pretty juicy, but the acidic profile may make you unpleasant when enjoying it for the first time.
I think the most mouthwatering way to process ketembilla is jam or drinks. When you marinate it with sugar and leave the mixture for a few days, you can get a special drink. The flavor is a little acerbity, sweet and has an alcohol hint.
The longer you store, the more alcohol hints you feel. If you want, you can wait for it until it turns into fruity wine as it is fermented.
Key Lime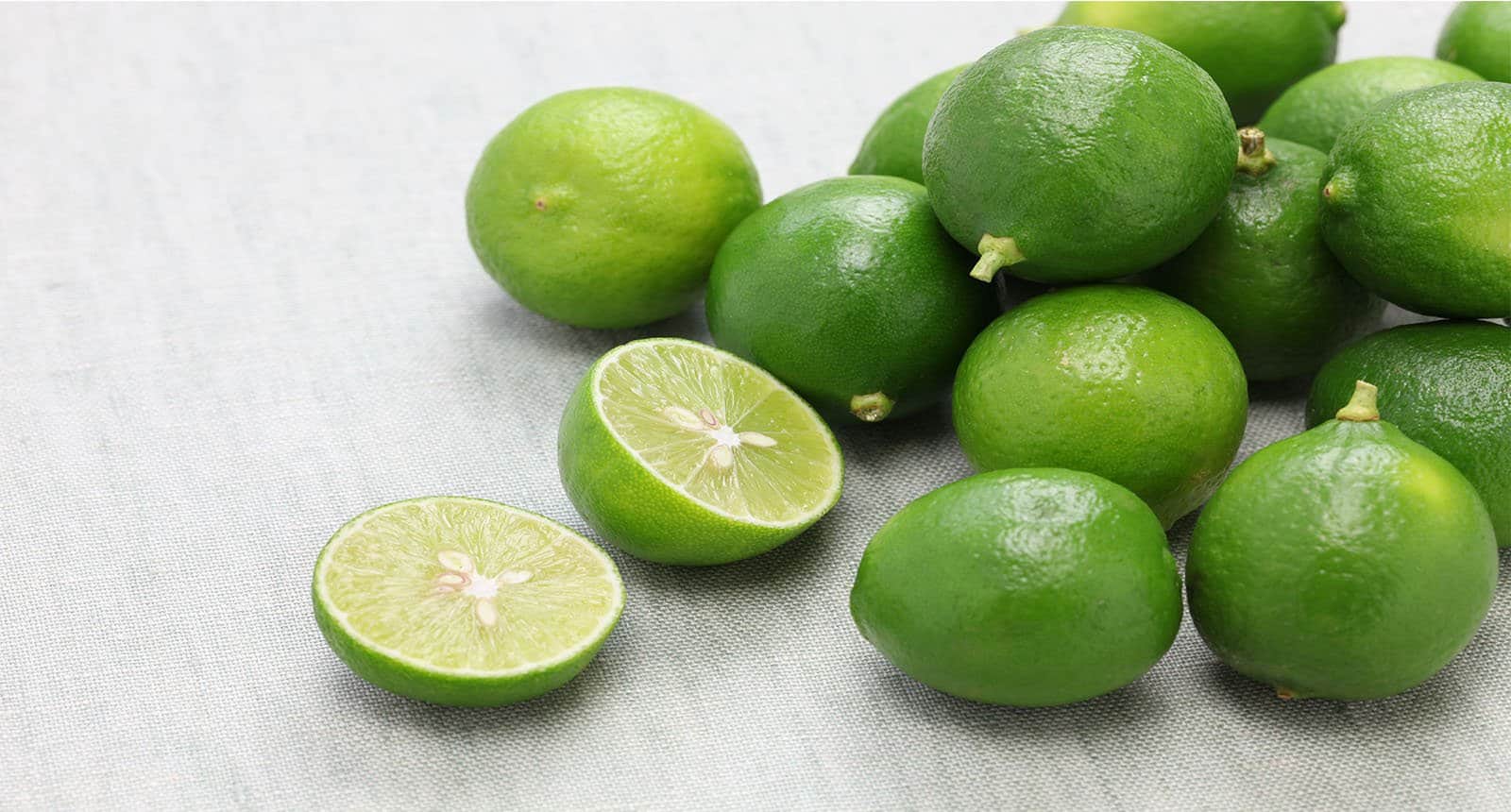 Key lime has some differences compared to normal lime. It can be hard when purchasing key lime in USA groceries, but you can easily purchase it when living in other countries. Nevertheless, you can be comfortable that it will become more popular after my post is published.
You need to remove the seed carefully due to many seeds, and you can use it when the skin turns light yellow. Unlike regular lime, it has a slight aroma, tarter and more juice.
Key lime cream pie is a signature dish made with key lime, and you can consider checking this excellent video to learn how to make it.
Kiwano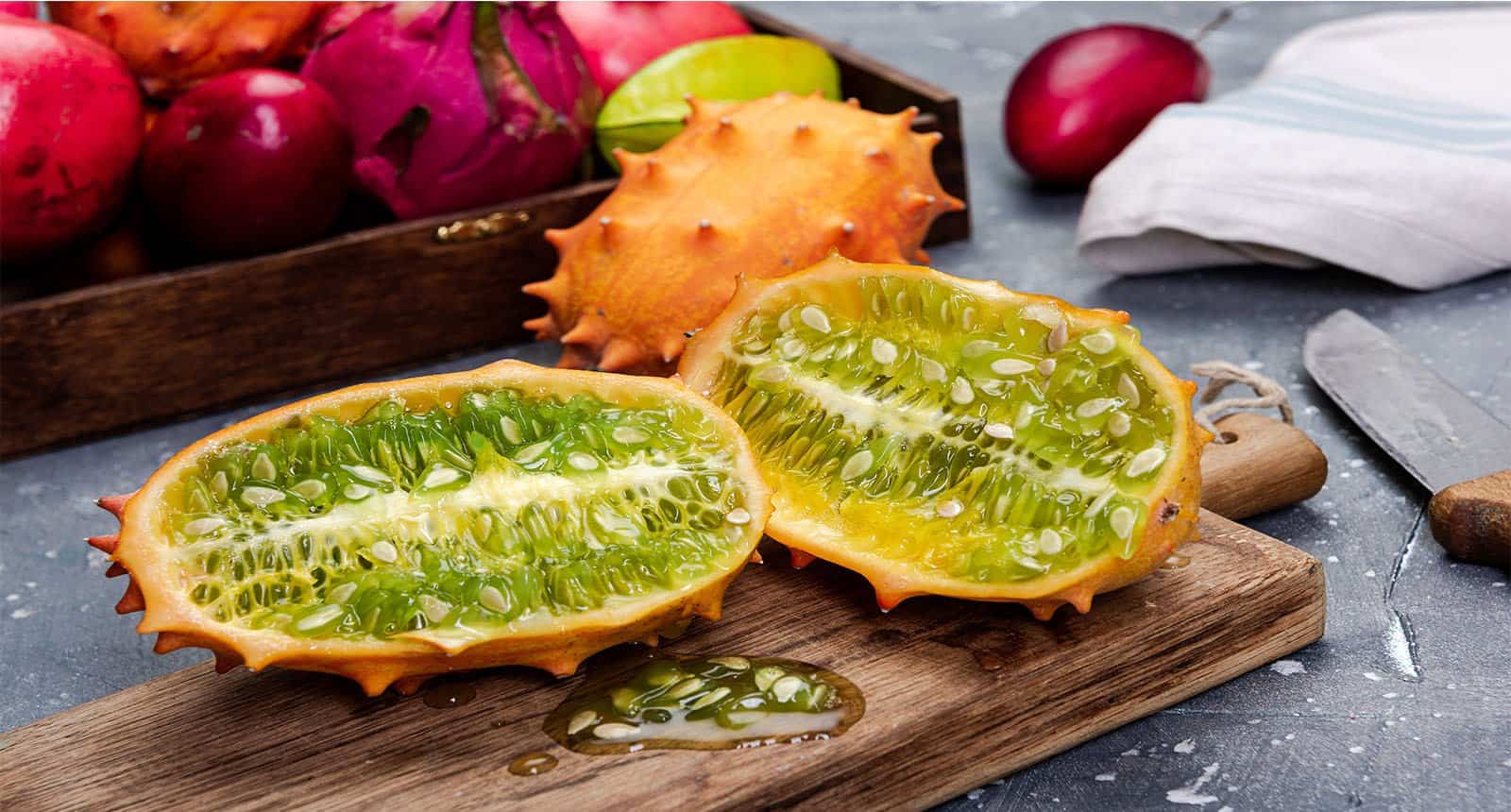 Kiwano is cultivated mainly in Sahara Africa, and it starts to flower in spring and turns ripe in summer. When it is ripe, it has dark orange, and you can taste it. Kiwano has several horns, and I think this is a reason many people call it horned melon.
I don't know how to describe exactly its flavor, but you can enjoy the taste of lime, banana, and passionfruit in one bite when you eat kiwano. Its meat is green and likes jelly when you cut it.
Kiwi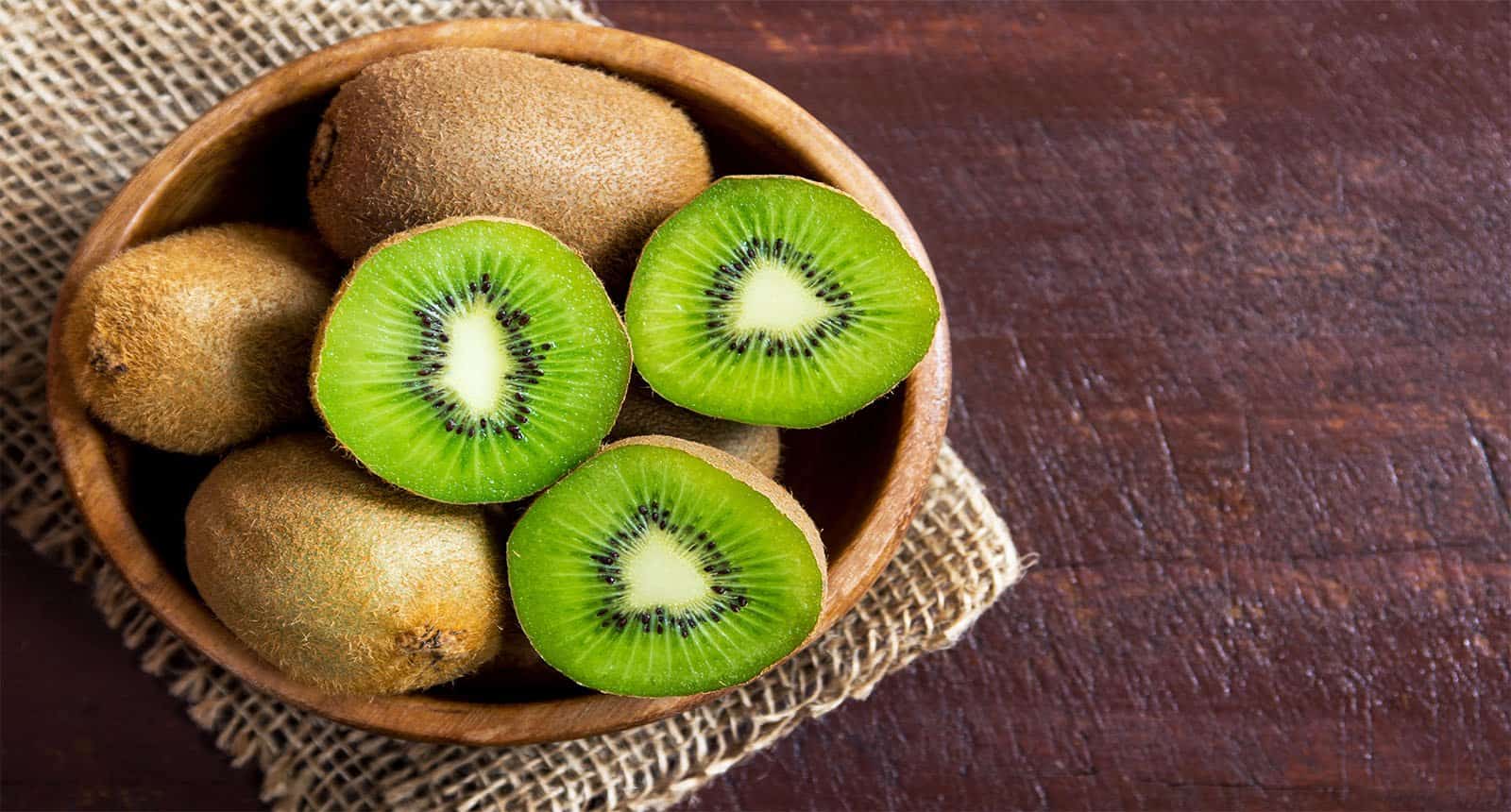 I am sure you are familiar with kiwi as this K-something fruit has become more popular in recent years. There are 2 basic types of kiwi: green and yellow kiwi. Both of them have shade brown skins with soft hair covering them.
As kiwis are quite a delicate fruit and can get bruised easily, you'll need to learn the correct ways of storing kiwis. Otherwise, there's a high chance you might end up damaging the delicate fruit.
It is also rich in water but less than water content in melons. You need to peel before eating, or you can use a spoon to scoop the meat inside. Or you can use them to impress others with many stunning and appetizing kiwi ideas. I guarantee they will ask you for the recipes.
Kumquat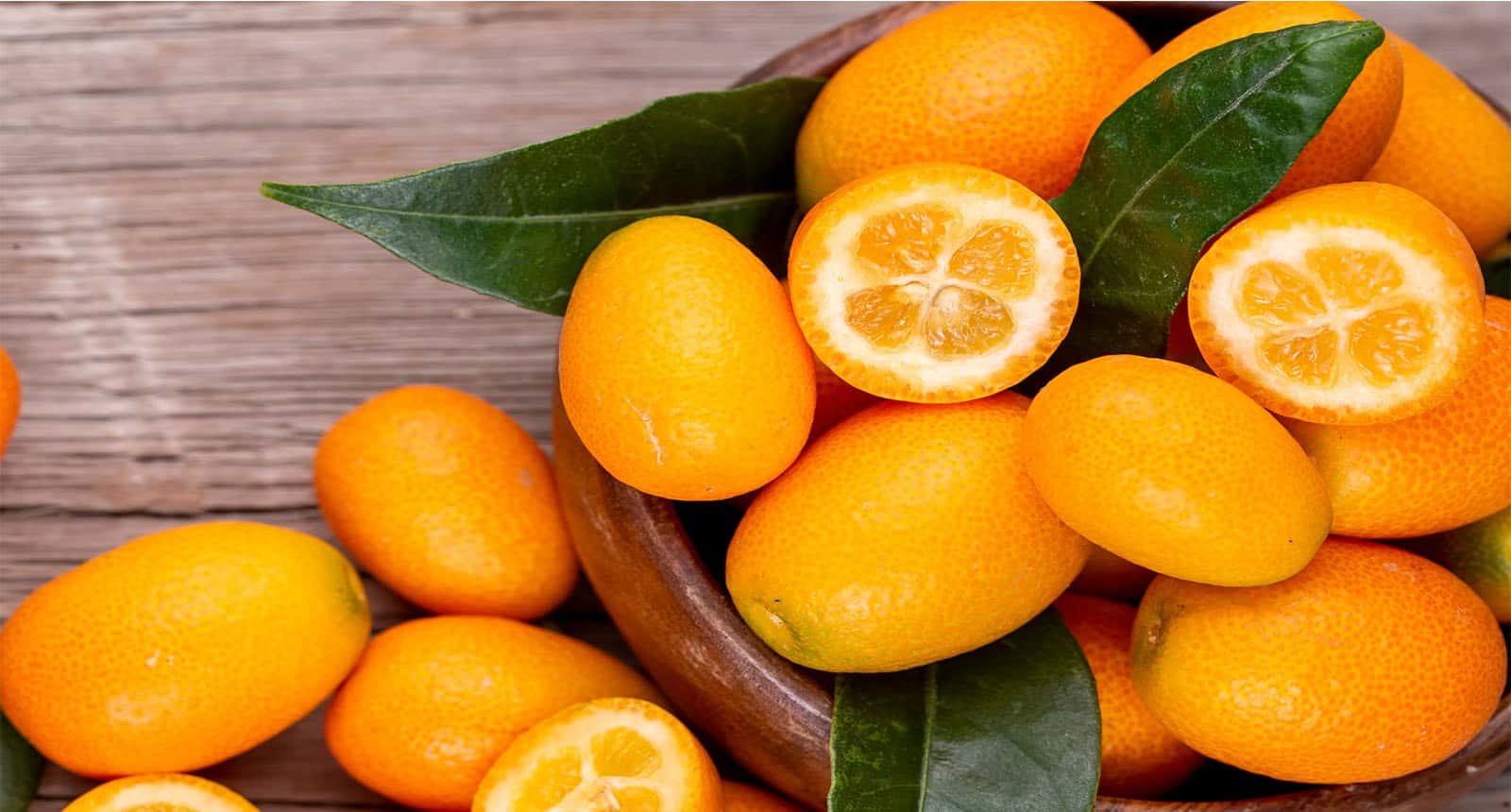 Kumquat is a fruit that belongs to the citrus family. The shape is relatively small and has an orange color. Although Kumquat originated in Southern China, it's also an especially famous fruit in Greece.
You can eat all parts of this yummy fruit with an orange appearance from peel to meat or remove the peel to cook dishes. Its peel is a little bit bitter, and the meat is pretty acerbic; therefore, eating with peel can help you neutralize the flavor.
Like other citruses, kumquat contains several seeds that you should get rid of when tasting as they are bitter. Kumquat can be divided into 7 various types such as meiwa kumquats, nagami kumquats, centennial variegated kumquat, fukushu kumquat, jiangsu kumquat, limequat and mandarinquat.
Let's see the step-by-step guide to make kumquat marmalade in this short clip.
Kurrat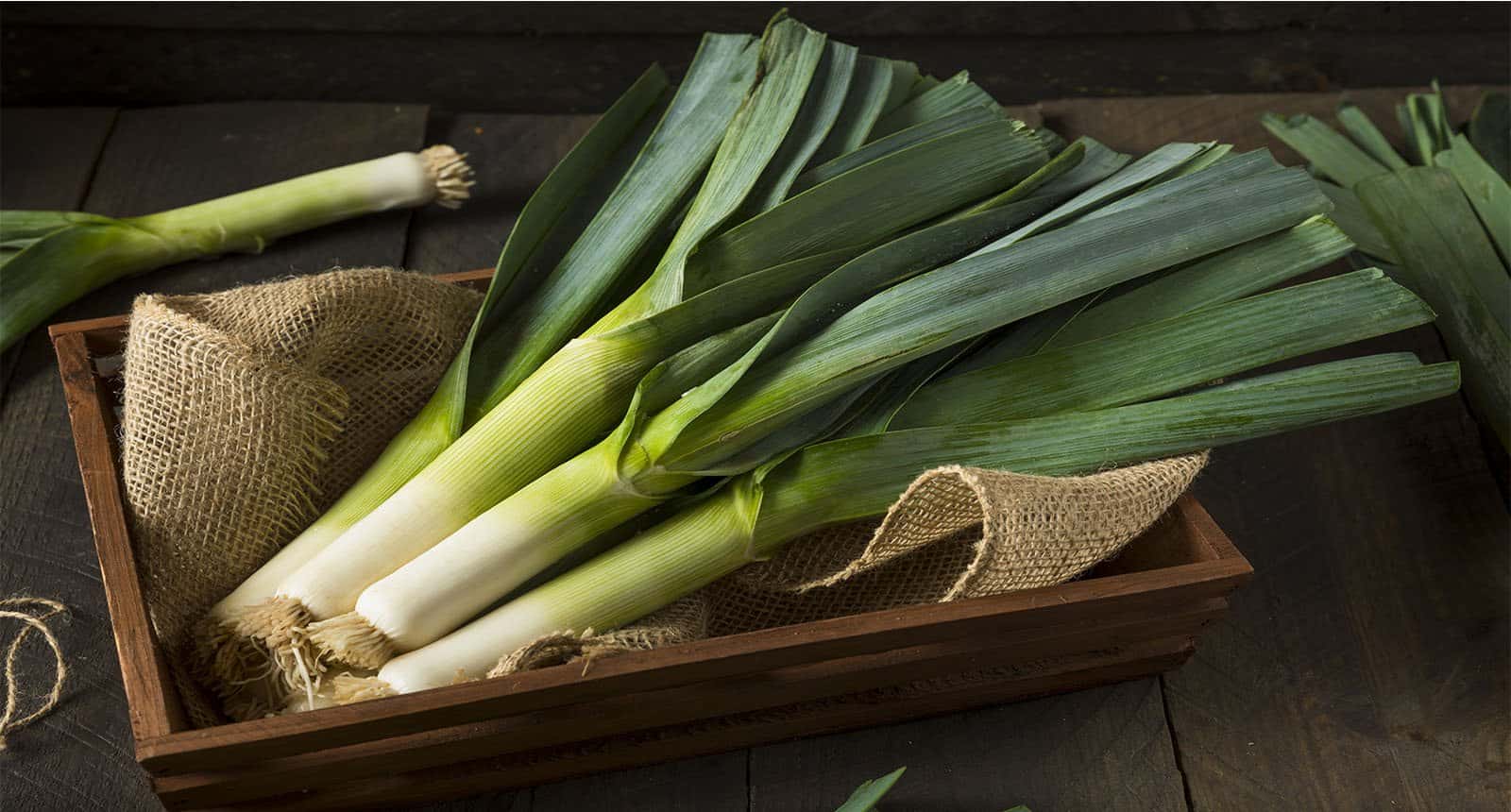 Kurrat will come to you with another name that is Egyptian leek. You can eat almost all parts of kurrat that are leaves, flowers, and roots. It seems to have close relation with garlic and is grown dominantly in the Middle East.
You can find it pretty intense when you taste it. This flavor can be found in onion if you can eat it raw. However, the aroma of kurrat is quite strong, and you certainly cannot smell it in other vegetables.
Kwai Muk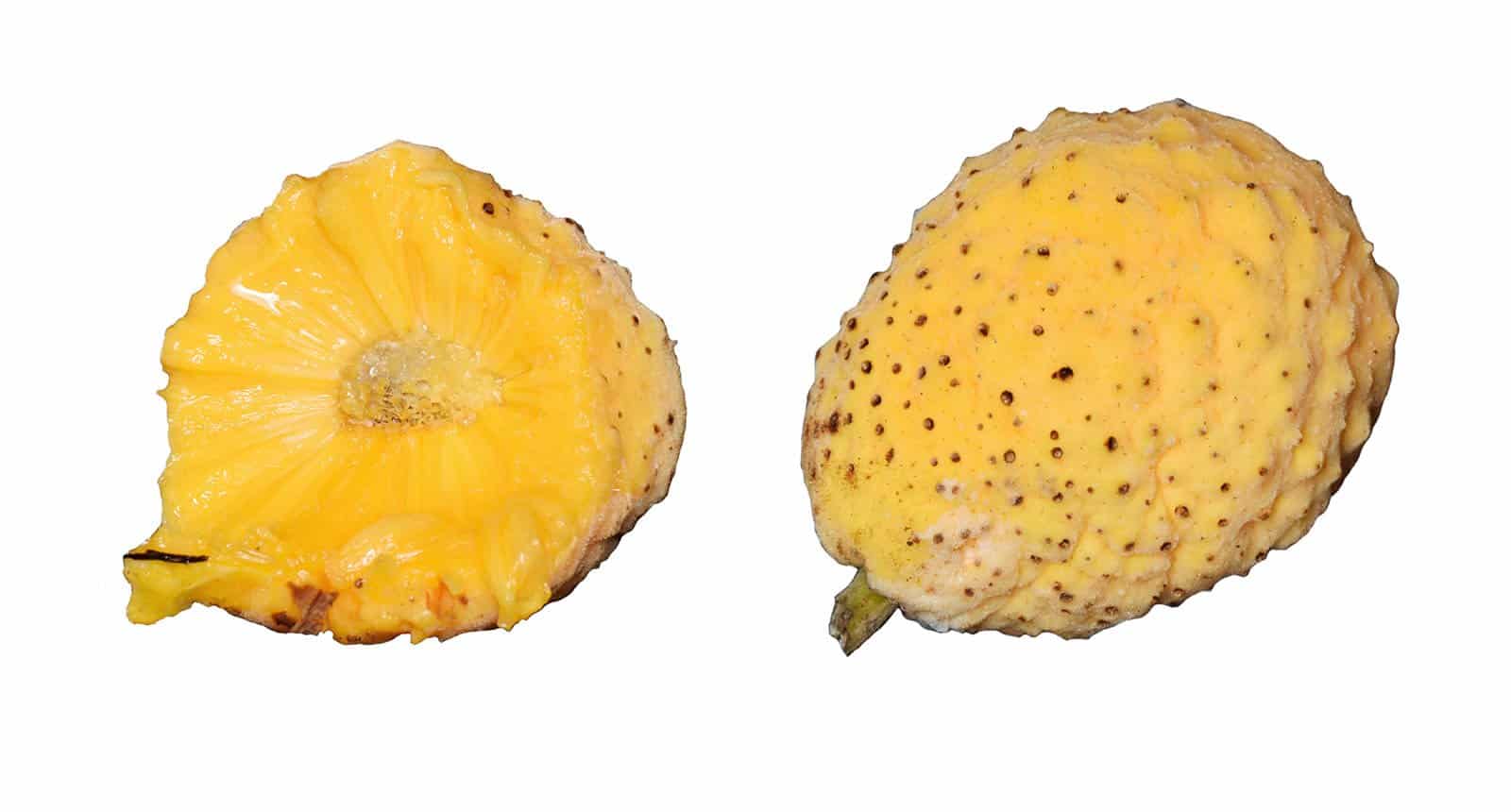 You can find kwai muk in China if you visit this country. You can grow its tree as an ornamental tree, but you should pay extra attention to a suitable temperature to maintain the temperature above 2 degrees Celsius.
This fruit has a round shape with light orange, and you will find it acerbity when you taste it. You can process it by drying or eating it raw if you want. I will recommend you to try kwai muk when you place your feet here.
Kenponashi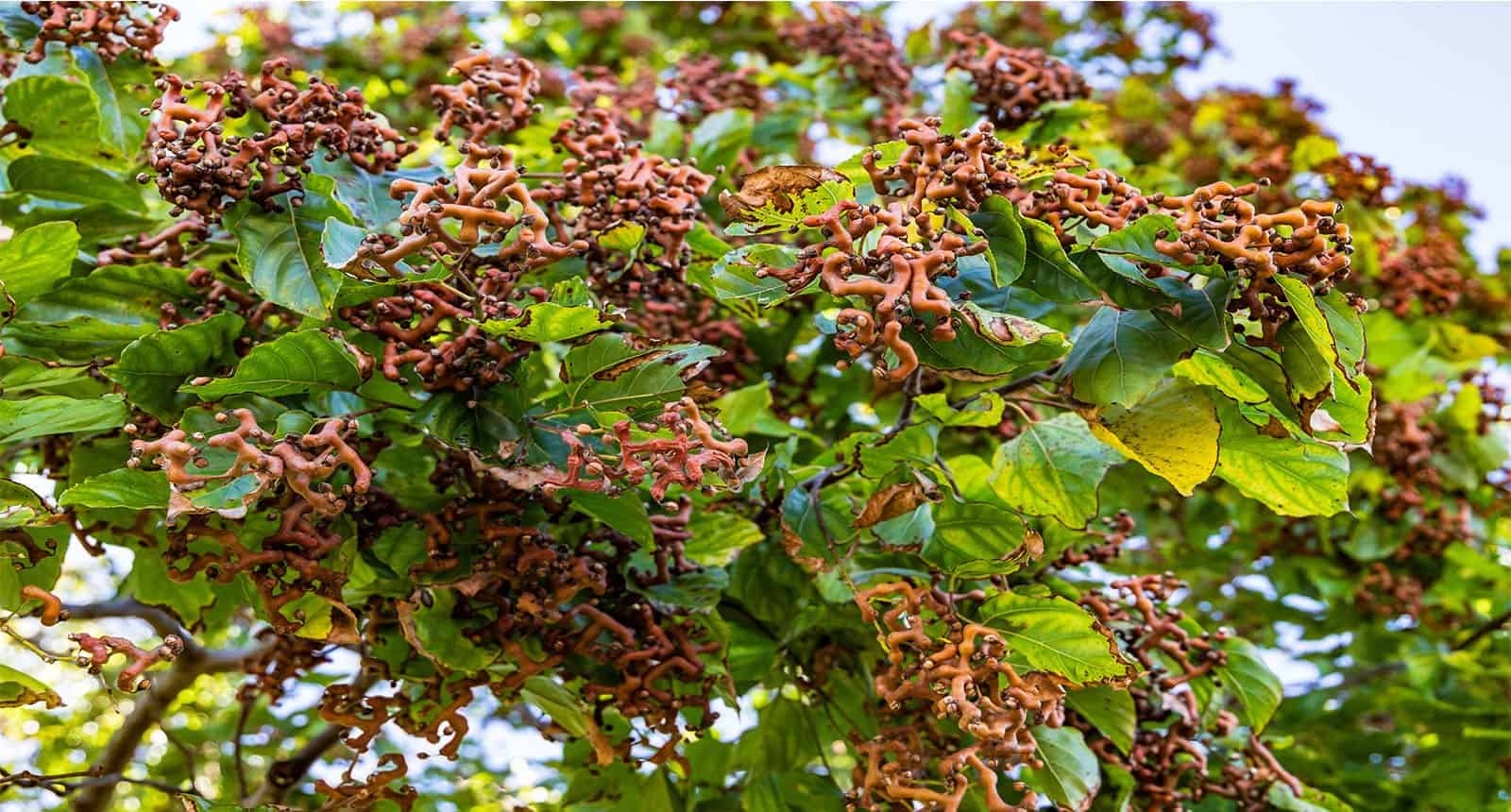 Although the fruit of kenponashi cannot be eaten, you can enjoy its stem as fruit. You can easily catch it in Japan. The stems will have some hint of cinnamon, and their taste is quite similar to a dried raisin. I will point you to the edible part that is the grown color and the place where flowers bloom.
It is used to treat some symptoms such as liver diseases, fever, and more. You can grow it like a shade tree as its leaves are really broad. The ideal environment to develop it is subtropical climates and temperate.
Kalyna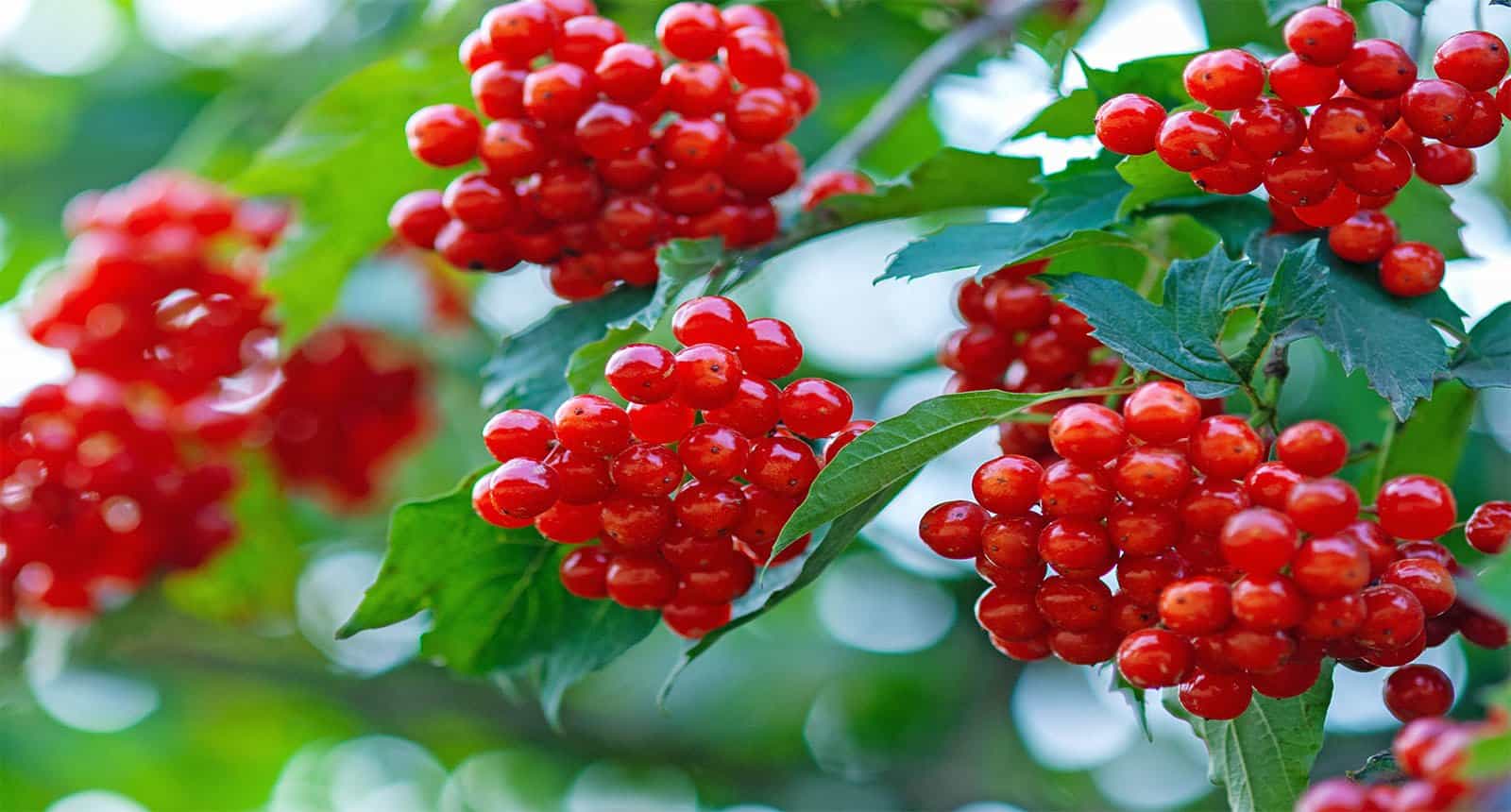 Have you ever heard a more beautiful name than Kalyna? Kalyna has various names in different countries. In Ukraine, people call it Kalyna, but it is famous for the "Guelder" Rose in England. This is such a romantic name.
When it blooms, you can see flowers like snowballs, and after that, juicy and red fruits appear. Thanks to its special flavor, you can make sauces, syrup, jelly, and juice from kalyna. You need to add sugar to it as it has a really acidic taste.
Mouth-Watering Snacks And Beverage Beginning With A "K"
Between lunch and dinner, you should add several snacks and beverages at this time to maintain your energy. You shouldn't eat heavy foods as you will eat them in the main meals and these following light foods will provide you excellent choices.
Kelewele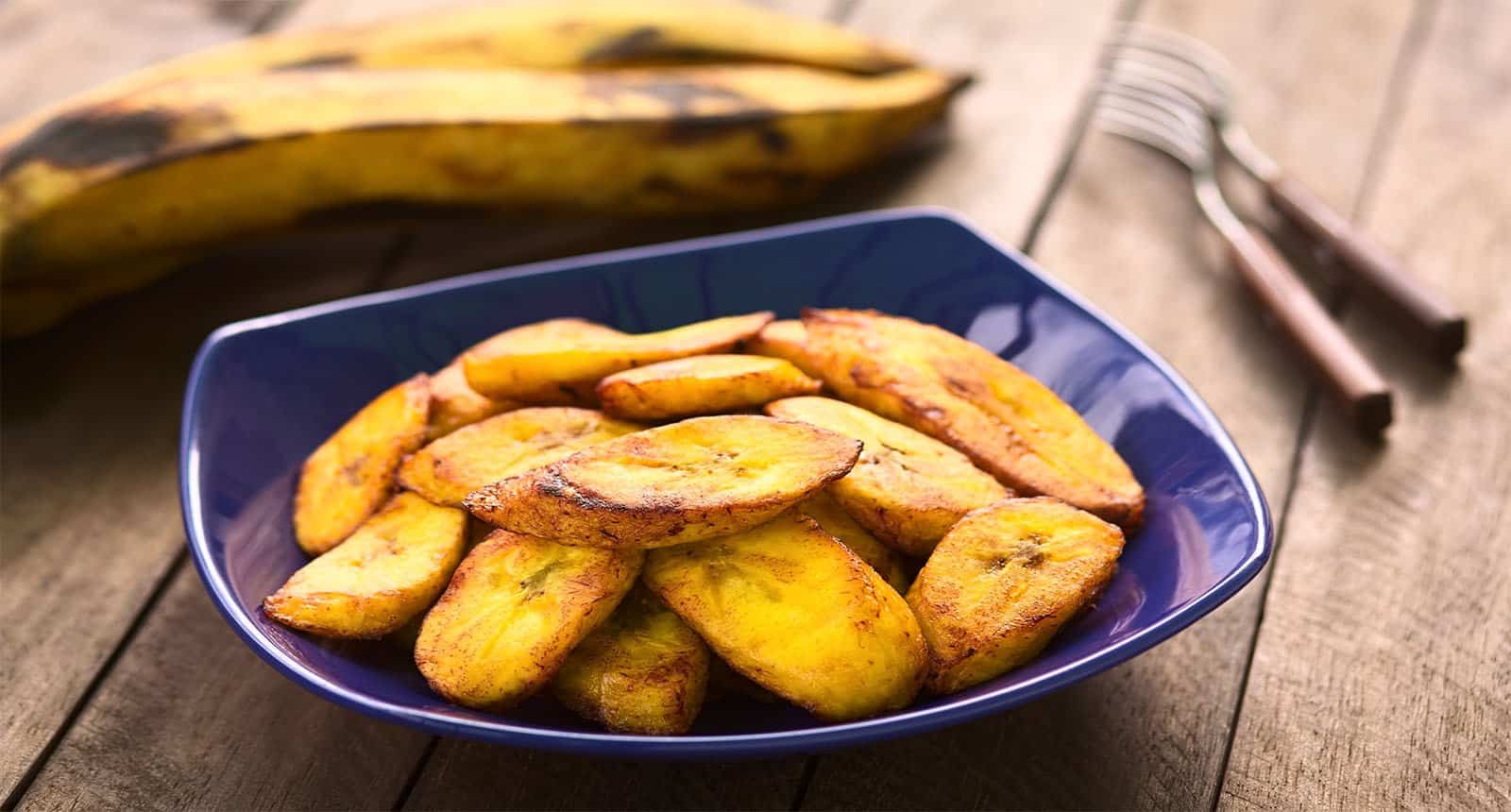 The main ingredient of kelewele is ripe bananas; you need to cut them into cubes and sprinkle them with some spices such as hot pepper, salt, and ginger. Many people change the recipe by adding nutmeg, cinnamon, and more.
This African street food has soft and sweet on the inside and crispy on the outside. You should use a kitchen thermometer to determine exactly the temperature as the right temperature will help bananas penetrate less oil and reduce the risk of oil for your health.
Kit Kat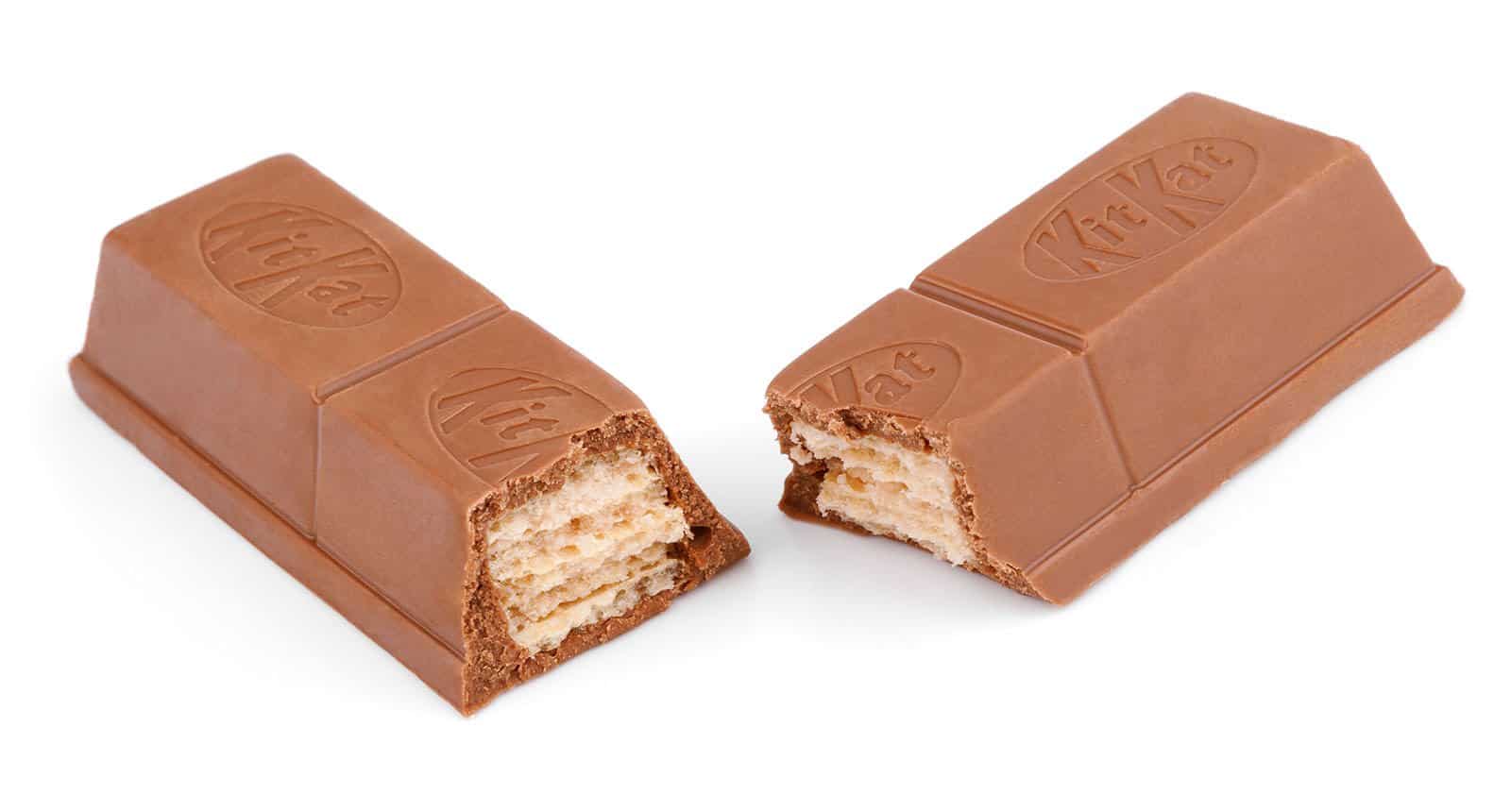 Kit Kat is a perfect gift for sweet-tooth people, and it will help them supplement calories during the working process. It is one of the signature products of Nestle Company. This brand has produced kit kat with chocolate and wafer bars.
Each pack of kit kat contains 2-4 pieces; you can use your finger to separate it and share it with people. If you want to taste more unique flavors such as strawberry, matcha, sake, and more, you can come to Japan. For Japanese, kit kats are not only sweet food but also the soul of Japanese culture.
Koeksisters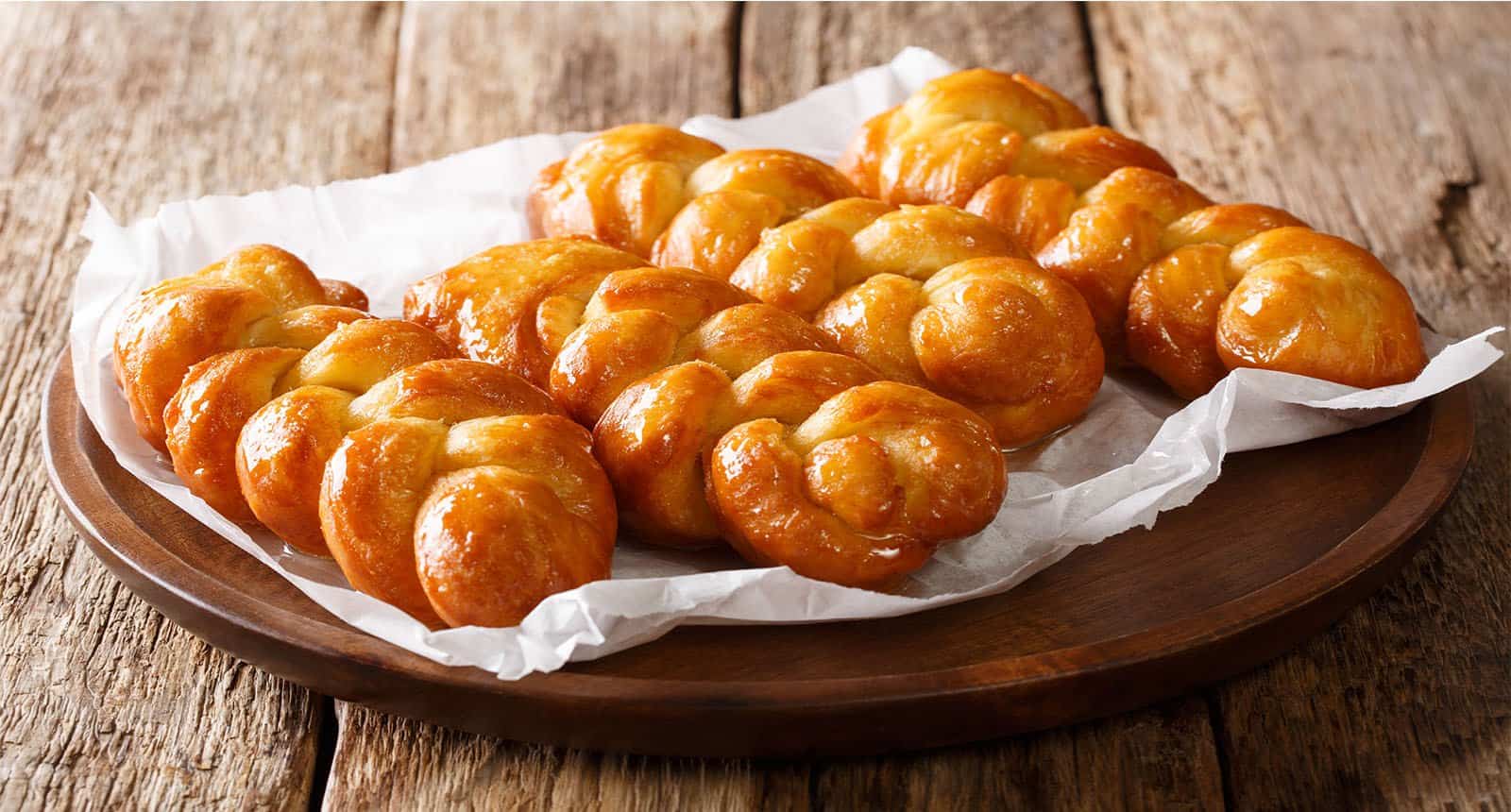 Koeksisters is a traditional food in South African cuisine, and you can consider it as a donut as the making process is quite similar to making donuts. After stripping dough, you drop these strips in oil and fry until turning into golden color.
The sauce you use to infuse these South African sweet delights is not chocolate, but it is honey or syrup. The crunchy, sweet-like-honey, and sticky flavor will appeal to you to taste one by one.
Kuli-Kuli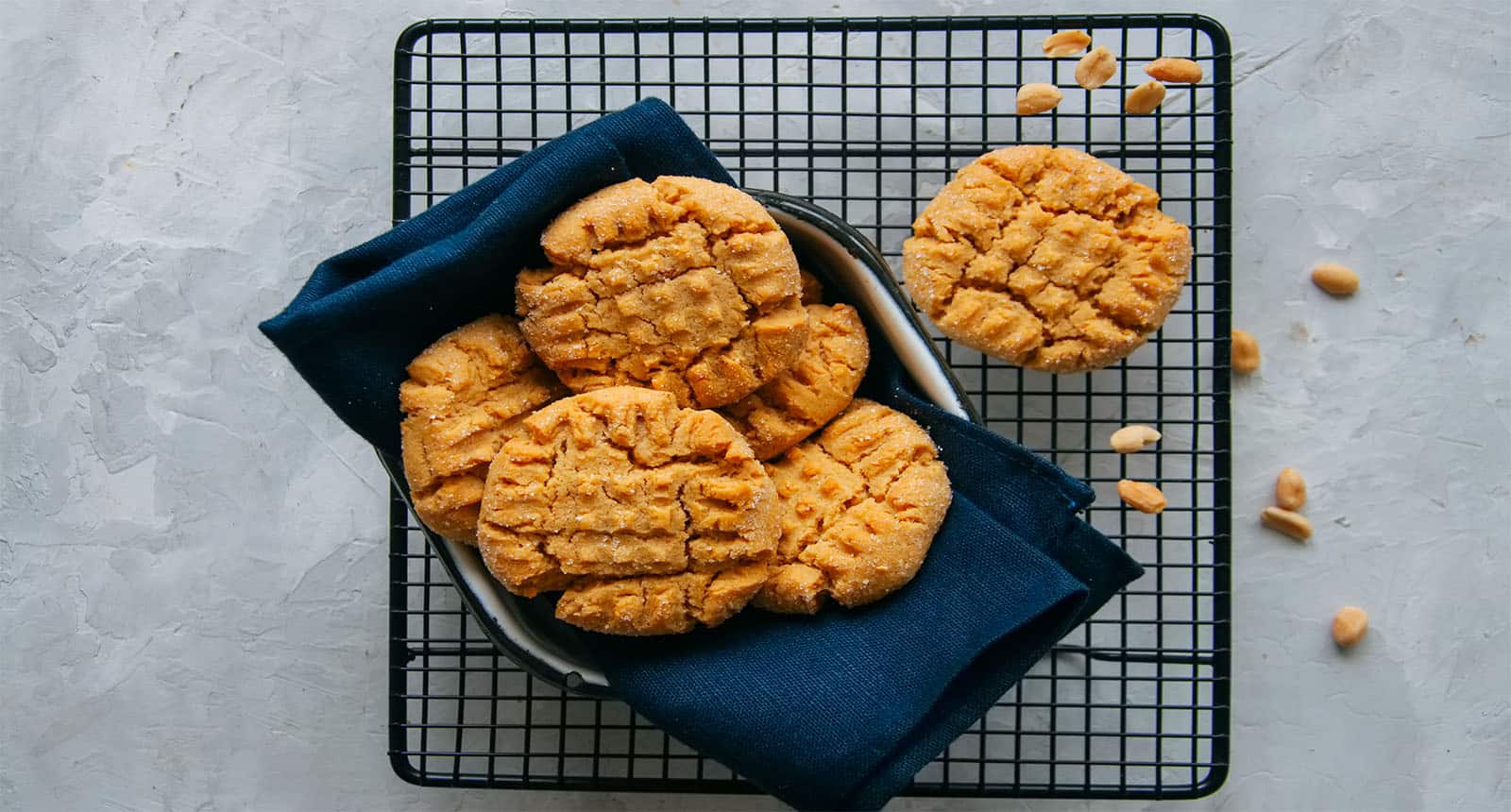 I want to introduce to you a popular food in Nigeria that is made from mashed peanuts. Peanut is one of the healthy nuts as it can provide you protein, fat and is easy to purchase thanks to its budget-friend.
You need to add ginger, chilis, chicken bouillon, and different spices to mashed peanuts. There are many ways to use this dish that are to supplement salad or fry in deep oil to create crunchy and aromatic snacks.
Kasiri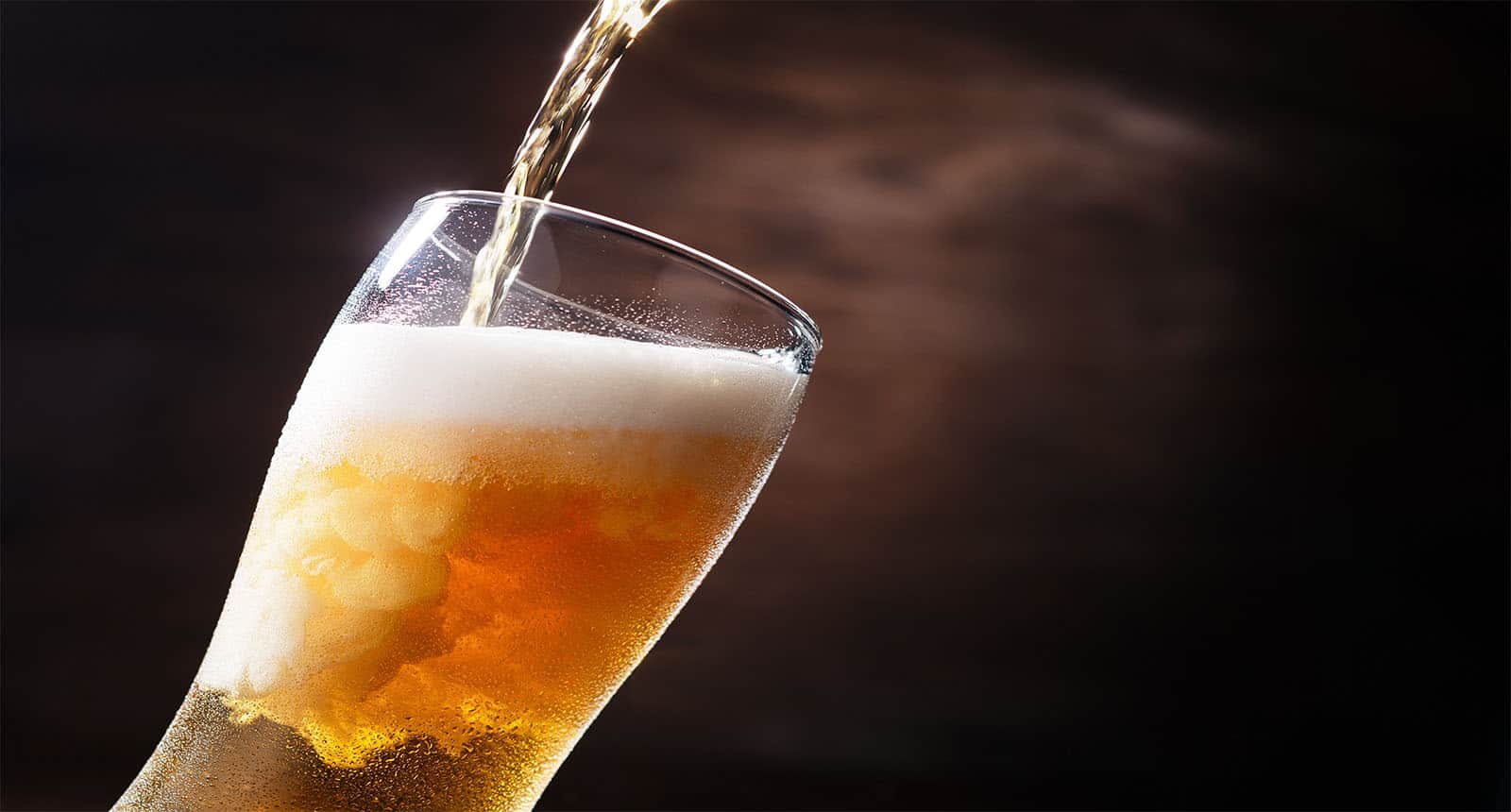 Kasiri is a fermented drink made from the roots of cassava. After harvesting cassava roots, you need to press them to get their extraction, and the extracted juice is the key ingredient to produce this drink.
Besides drink regular liquid, you can boil it and allow water to steam; then, you will have viscous syrup. The syrup can be used for disinfectant purposes or flavoring.
After reading my article, have you picked several dishes for your family's meals? I have brought you all benefits of these foods start with K, and you can consider and add them to your diet to ensure your body will be gotten full of beneficial substances.
I recommend you do a challenge that you just cook foods start with K, and I am sure your family members will be excited. If you cook them and want to share your idea with people, don't hesitate to comment in the box chat below.
I am looking forward to your words and always ready to reply whenever I can. Don't forget to come back to read my other posts about foods start with A, N, J, and more. See you soon!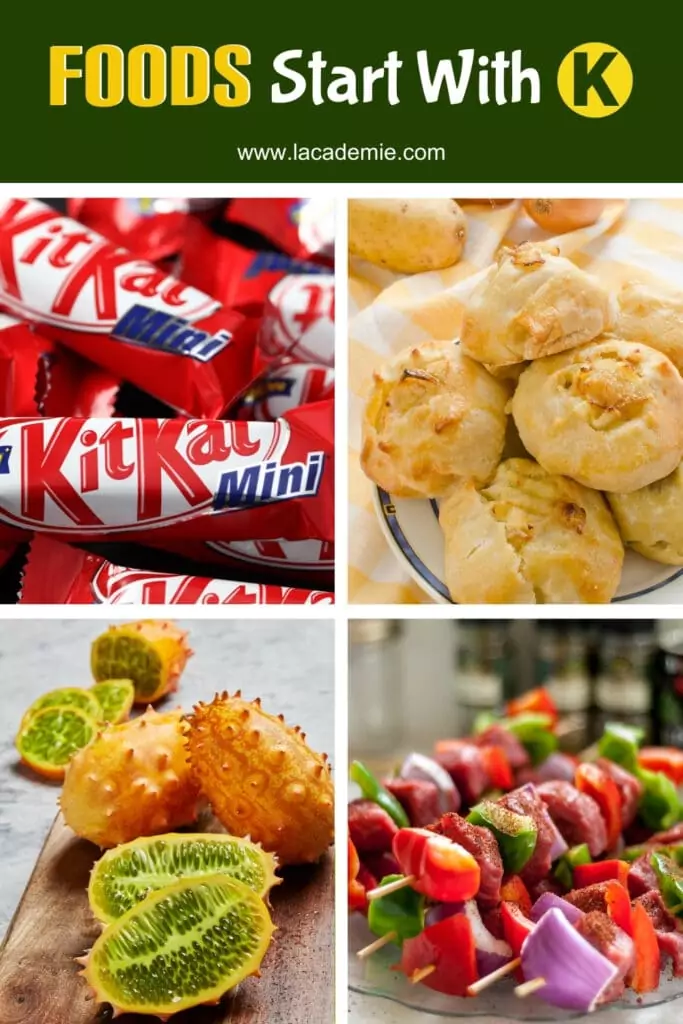 References
The Nutrition Source. 2021. Omega-3 Fatty Acids: An Essential Contribution. [online] Available at: <https://www.hsph.harvard.edu/nutritionsource/what-should-you-eat/fats-and-cholesterol/types-of-fat/omega-3-fats/>.
BBC Good Food. 2021. Kipper. [online] Available at: <https://www.bbcgoodfood.com/glossary/kipper-glossary>.
Mayo Clinic Health System. 2021. The many types, health benefits of kale. [online] Available at: <https://www.mayoclinichealthsystem.org/hometown-health/speaking-of-health/the-many-types-and-health-benefits-of-kale>.
Lin HH. 2021. Effect of kiwifruit consumption on sleep quality in adults with sleep problems. [online] Available at: <https://pubmed.ncbi.nlm.nih.gov/21669584/>.
Foods by The Alphabet
Foods That Start with K (You are here)