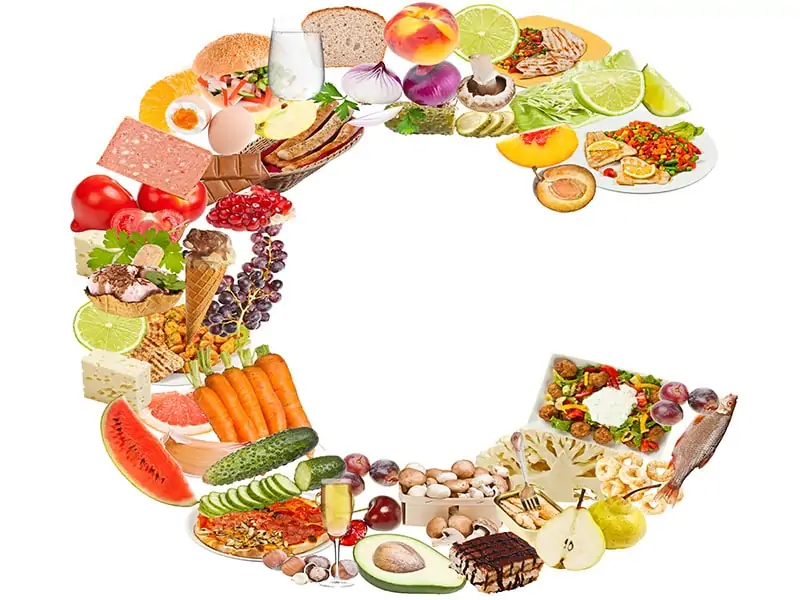 Naming foods that start with C seems easy with common foods like candy, chicken pie, cheese, cucumber, but trust me, that's just what you know.
Whether you're a chef or an ordinary person who loves to cook doesn't matter. You need to know more about foods that start with every letter in the alphabet to improve your understanding. So, you can easily find what you want to cook.
Many foods that start with C, but I'll break them down by meals of the day: breakfast, dinner, and dessert (fruit for optional). Some foods in this article you may not have heard of, but they are pretty delicious and easy to make.
Have a look at the foods below and decide if they give you more options!
22 Amazing Foods That Start With The Letter C
If you want to choose dishes starting with the letter C for your family, you can refer to the list of dishes below:
Breakfast
Chia Seeds Pudding
Cinnamon Toast
Cereals
Corned Beef Sandwiches
Cheese Omelet
Dinner
Caesar Salad
Cream Soups
Carbonara
Chicken Broccoli Casserole
Cioppino
Desserts
Chocolate Fondue
Creme Brulee
Caramel Popcorn
Churros Caliente
Carrot Cake
Fruits
Cherries
Clementine
Cantaloupe
Calamansi
Cashew Apple
Camu Camu
Cloudberry
5 Breakfast Foods That Start With "C"
Breakfast is an important meal – whether your working day is productive or not depends on it. But if you don't have time to choose what to eat for breakfast, make an alphabetical list. This article will give you breakfasts that start with C.
With some of the ideas here, you can even prepare these breakfasts and serve them for dinner as well, especially for busy people as they will not take too much time to cook.
Chia seeds are elevated in fiber and help improve digestion. Stabilize blood pressure and blood sugar. In addition, it also helps you with anti-oxidant and protects the skin from free radicals.
If you want to lose weight, chia seeds will work best for you if you take them before breakfast. They help you reduce your sweet cravings. When the chia seeds swell, they fill the stomach and help you feel less hungry.
Bread is the most familiar combo for breakfast. But when you add cinnamon, it will be more delicious. The sweetness from the milk and the warmth from the cinnamon also help you start your day ideally.
Crispy slices of cinnamon sugar toast with golden brown color will stimulate your taste buds. It is a delicious breakfast for busy people.
Cereals contain many fibers, vitamins, minerals, iron, and protein, which provide much-needed energy for the body. In addition, eating cereals also helps the body prevent constipation, support the digestive system to work better, regulate blood sugar levels in the body, reduce cholesterol levels, protect the heart, maintain weight.
If you are on a vegan diet, there are many well-liked brands of vegan cereal for you to pick from. However, you should choose cereals containing high-fiber, whole-grain grains low in sodium, sugar, and fat.
Sandwiches are always the best choice for breakfast because they are simple, quick, and nutritious. Corned beef sandwich is a harmonious combination of the delicious flavors of beef and cabbage. Combined with the beautiful crispy golden crust, the members will feel more appetizing.
Daily fried eggs are enough to make the whole family bored. What about the cheese omelet? The layer of eggs mixed with melted cheese is irresistible. This cheese-scented omelet will give you great energy to start your day.
Do not forget to get a productive nonstick omelette pan to ensure your egg-based dishes would come out beautifully. With this delicious dish, you can mix with your favorite ingredients like bell peppers, green onions, spinach, sausages, olives, or mushrooms.
Regarding cheese, you can use cheddar, swiss cheese, goat cheese, feta, or any other cheeses that you like.
5 Dinner Recipes Starting With "C"
Let's move to dinner dishes! In this article, I do not mention foods for lunch because most of you work and eat with colleagues. Therefore, I give you some suggestions for dinner dishes that start with C for your family.
Caesar salad is a famous appetizer of European cuisine. This dish consists of common ingredients such as Parmesan cheese, olive oil, bacon, and Roman lettuce.
So if you are a big lover of ravioli, you do not want to miss this dish as a tasty side dish of ravioli. Or you can use it to pair with any meaty main dishes to balance the flavors.
Caesar salad is a simple dish that saves you time and is especially good for your health. Save the recipe for this dish so you can show off your talents for the whole family to enjoy in the evening.
In Europe and America, cream soup for a light appetizer has become a familiar but equally attractive thing in dinners.
People often use vegetables as the main ingredients for creamy soups such as mushrooms, potatoes, broccoli, pumpkin… The characteristic flavor of vegetables combined with Whipping cream will awaken your real taste.
Carbonara is made with pancetta, egg yolks, cream of milk, garlic, and black pepper. Pancetta bacon is an essential thing to make Carbonara's rich flavor. The most popular choice for this dish is the traditional spaghetti noodles.
The Italian Pecorino Romano cheese is the top choice for sauces. However, you can completely replace it with the familiar Parmesan cheese.
The Casserole is a favorite among cheese lovers. The sweetness of chicken, the nutrition of broccoli, and the smooth taste of cheese always create an irresistible attraction.
Chicken Broccoli Casserole is not too difficult to make, and we can ultimately make it in the oven at home. Moreover, this is one of the most famous Trisha Yearwood cooking ideas that allow everyone to improve their culinary skills, even if they are just beginners.
Cioppino seafood soup was famous in the late 19th century by the Italian community who immigrated to San Francisco. Cioppino combines seafood such as crab, oysters, shrimp, squid, fish caught on the day cooked with tomatoes, wine sauce, and served with bread.
5 Delicious Desserts Start With "C"
Referring to desserts that start with C, you will probably think of familiar dishes such as chocolate, cream, cookies. Therefore, the letter "C" is a good choice for narrowing down the searching range for easy dessert recipes. Have a look at the recipes below and find which one you want to try!
The predecessor of Chocolate fondue (hot chocolate pot) is Cheese fondue, one of the traditional dishes of people living around the top of the Alps hidden between France and Switzerland.
This delicious Swiss sweet course consists of a pot of chocolate sauce placed over a low flame. Chocolate hotpot usually comes with fruit. The fresh fruits will bring great flavor when mixed with hot chocolate.
In family parties, Chocolate fondue helps people have time to sit together and enjoy each sweet taste of life.
And if you are looking for something to drink when enjoying this sweet treat, try the wine! Selecting appropriate wine for fondue is not hard, but it would be better to choose light and white wine.
Among the quintessential desserts from all over the world, among the many delicious dishes from eggs and milk, mainly from Europe, creme brulee is often mentioned as the pride of French cuisine.
What makes creme brulee different from other custard desserts is the unique layer of burnt sugar on top. Without this layer of sugar, the dish would not be called creme brulee. And each place, as well as each chef, has a different way of processing.
Popcorn is America's favorite snack. Heating corn kernels makes it. When the corn kernels expand and break through the outer shell, they create a delightful "pop pop" sound. That's why they are called popcorn.
Since its inception, popcorn has overgrown and contributed much to GDP in the US agricultural industry. Therefore, people have chosen 19 January every year to celebrate "National Popcorn Day". It sounds funny, but it makes a lot of sense!
Popcorn comes in a variety of flavors these days, but kids' favorite is Caramel popcorn. You can make your Caramel popcorn at home with easy-to-prepare ingredients like corn, butter, and brown sugar.
Also, there are many gourmet-quality popcorn kernel products sold in the supermarket, so choose your favorite one and make your movie night more entertaining.
There are often quite a few different theories surrounding the birth of each dish, and Churros is no exception. One of the most popular stories handed down is that the appearance of this donut originated from shepherds in Spain.
Traditional Churros are usually long, trim cylinders, deep-fried in oil until golden and crispy. They are covered with a layer of cinnamon sugar and served with hot chocolate sauce.
Although it looks simple, Churros Caliente is one of the most famous desserts in Spain. In this country, Churros can be eaten for breakfast or as a dessert for dinner.
As the name implies, carrot cake is a type of cake with carrots as one of the main ingredients, creating a characteristic flavor. Besides, the cream cheese in the middle layer makes fat for the cake.
Grains like chestnuts, pecans, and walnuts are added to the cake to make it more delicious. When eating, in addition to the fragrant and soft feeling, you also feel the fleshy taste of nuts.
Detailed steps to make a delicious carrot cake. Watch this video:
7 Nutritious Fruits Beginning With "C"
In this article, I have arranged the dishes according to the mealtime of the day. With desserts, if your family doesn't like them too much, you can use fruits instead.
Below are some fruits beginning with the letter "C" that you can eat after dinner or use them to make dishes or desserts. Let's see if you can guess any!
Cherry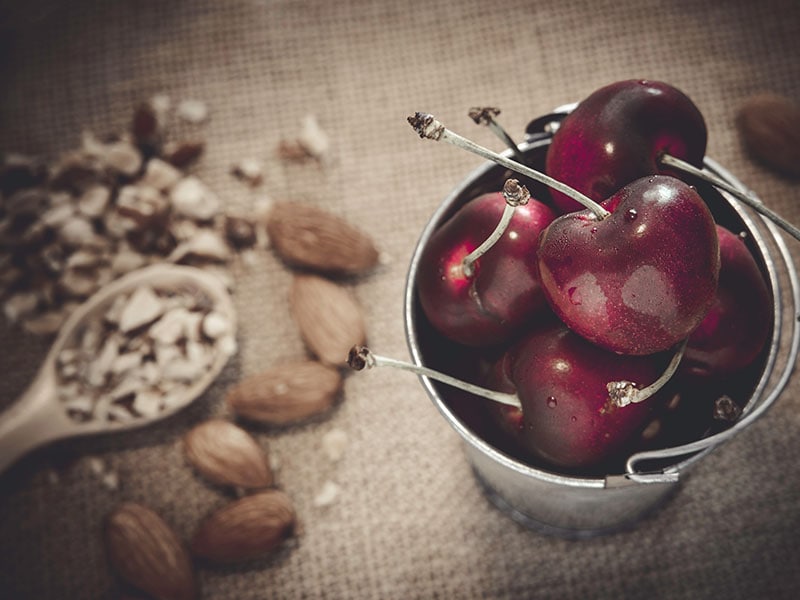 Cherry is a fruit that many people love because of its delicious taste and excellent nutritional value. They are often used in cocktails and birthday cakes. Besides, you can make plenty of desserts with cherries to mesmerize your family and friends.
Many people also buy them to make cherry jams. In Asian countries, people prefer to eat fresh cherries.
Clementine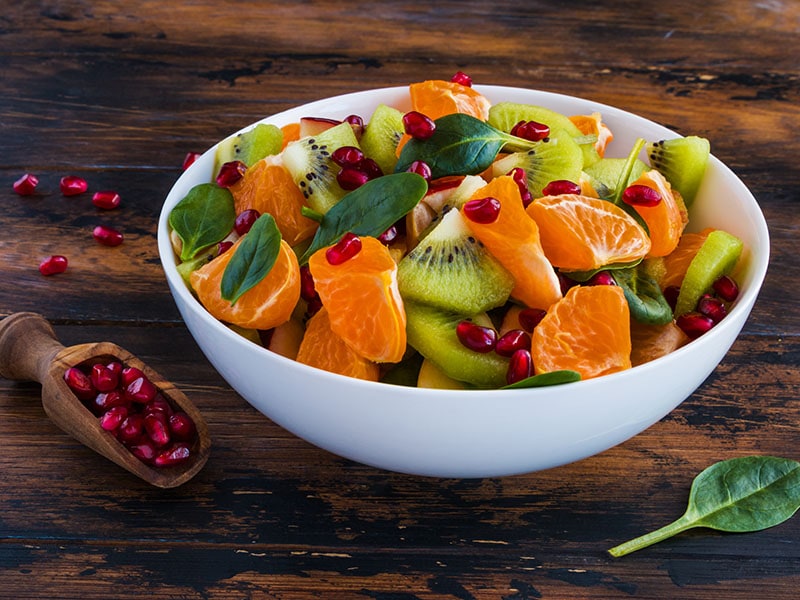 Clementine is one of the citrus fruits that contain many essential nutrients such as fiber and vitamin C. In addition, Clementine also contains micronutrients such as potassium, folate, and thiamine.
Not only eaten fresh, but Clementine can also be served with salads, blended with smoothies, and added flavor to main courses and desserts.
Cantaloupe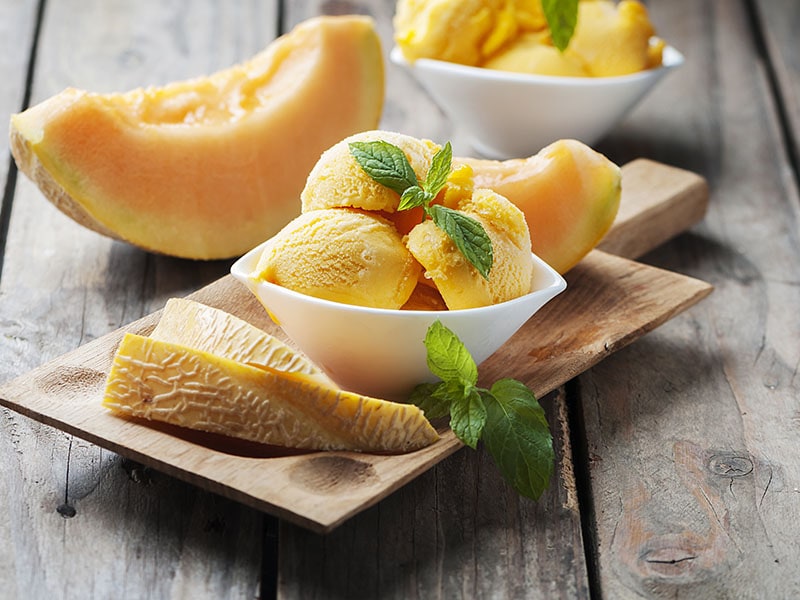 When the seasonal period to harvest cantaloupes rolls around, you should incorporate this juicy melon into your daily diet, as it offers several health benefits.
Cantaloupe contains antioxidants that are beneficial for cancer prevention and immune system boosting. These substances regulate the production of nitric oxide, which is essential for endothelium and cardiovascular risk.
If you think that cantaloupe has a beautiful color and appearance, wait until you get to taste this juicy summer fruit. This sweet melon is often eaten fresh or used as a salad or dessert with ice cream or custard.
Calamansi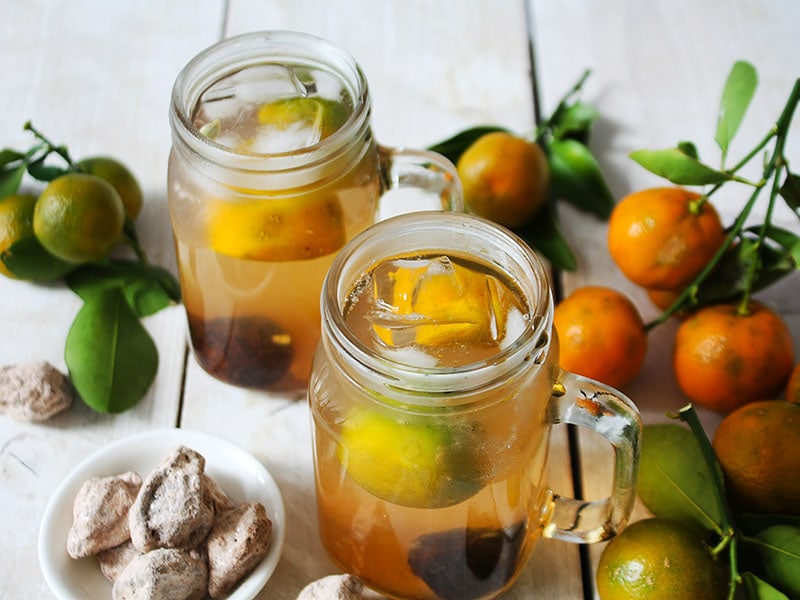 Calamansi is a cross between kumquats and another member of the citrus family. This fruit is commonly used in many drinks, dishes, sauces and sometimes acts as a natural preservative.
Calamansi contains high acidity, so there may be a slight rumbling in the intestines or stomach. You should avoid taking it without eating anything. If it is detox juice, drink no more than 2 liters a day.
Cashew Apple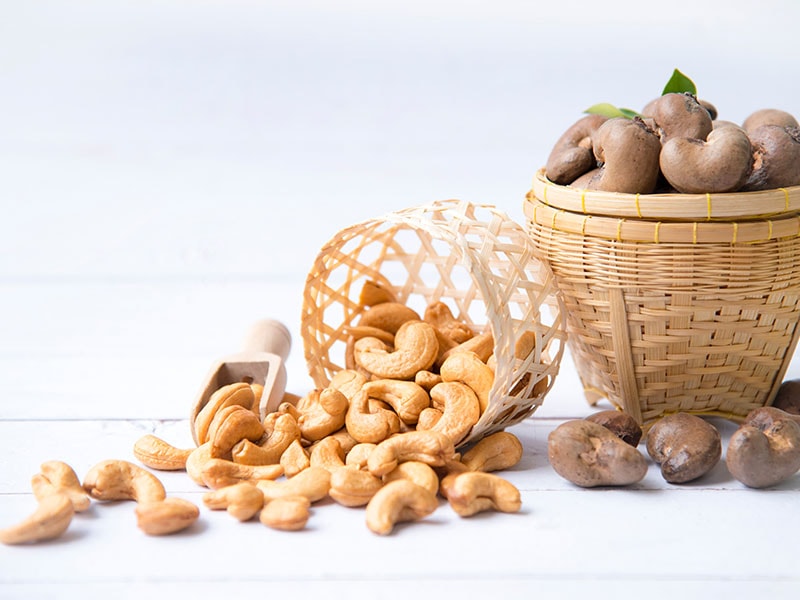 Cashew trees are mainly grown in tropical climates, including in Asia and Africa, for their seeds and fruits. Cashew nut is a delicious natural nut product that is very good for health with many minerals and nutrients to help you scale your diet every day. Cashews are delicious, fatty, and very crispy.
Cashews can make nutritious nut milk, chocolate filling, or roasted with salt or butter.
Camu Camu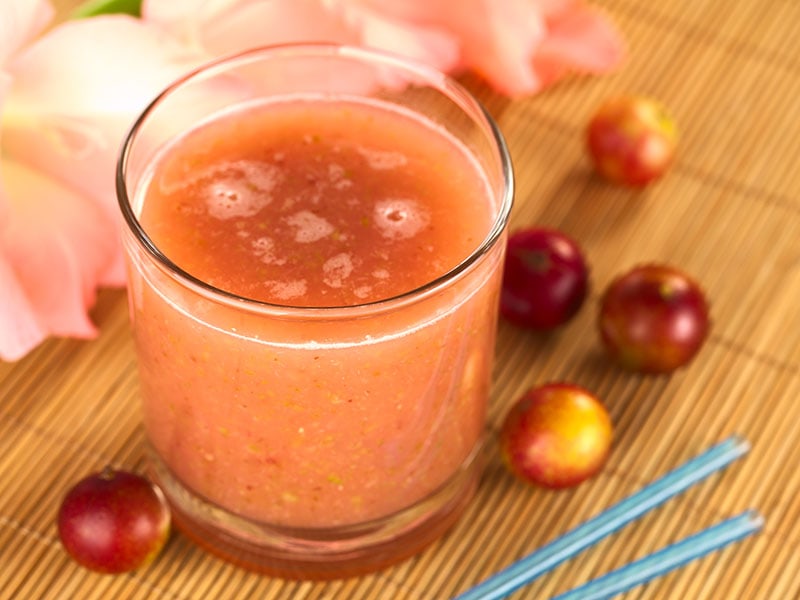 Camu Camu is an emerging superfood and the new "obsession" of healthcare lovers worldwide. It has the highest recorded amount of natural vitamin C on the planet (30 times more than natural vitamin C). vitamin C compared to oranges).
Camu Camu is usually made into a powder to drink. The nutritional composition of Camu Camu is quite impressive to help detoxify your body and fight stress and fatigue.
Cloudberry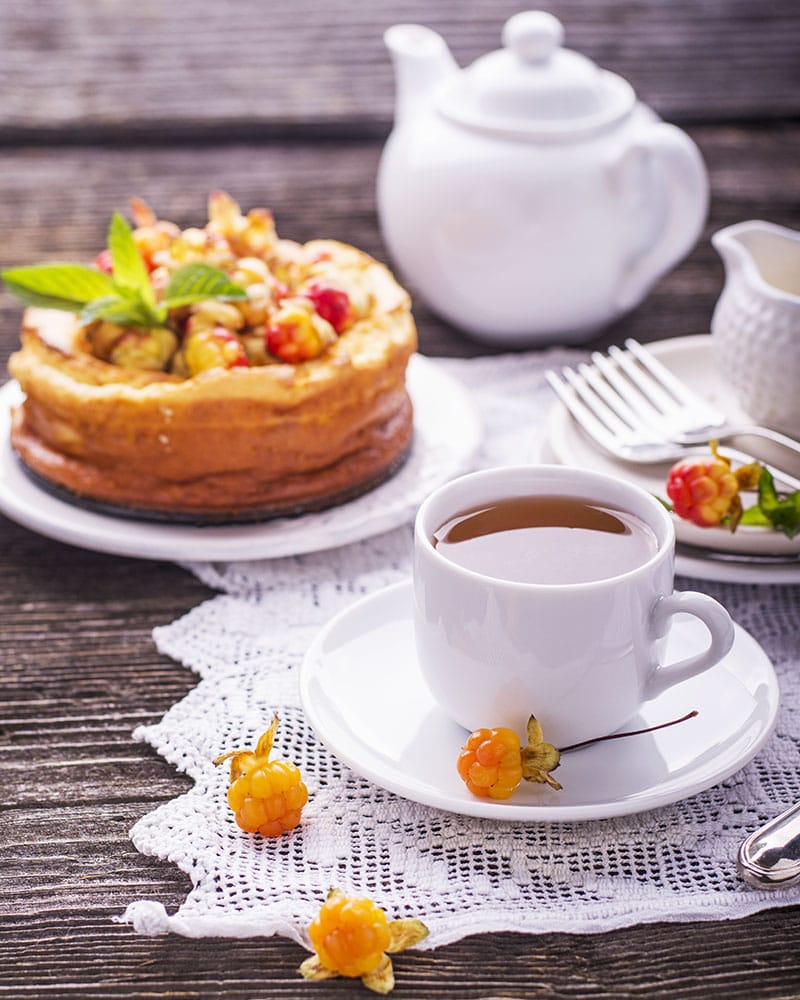 Cloudberry (or Arctic raspberry, raspberry) is prized in cuisine for being rich in vitamins, minerals, and organic compounds (especially ellagic acid) with significant overall health benefits.
Cloudberry is commonly used in candies, jams, alcoholic beverages, and many other baked goods. They can also be eaten raw, but the taste is quite sour. Therefore, most people often process it into many different recipes to make it easier to eat.
Everything About Foods That Start With "C"
Above is my list of foods that start with C. Now you can easily categorize your dishes alphabetically.
I have shared about the joys of dishes, how to make them, and their uses.
If the information in this article still doesn't meet your needs, let me know, or suggest more of your favorite foods that start with C!