Do you know all the Different types of French bread? I'm sure that you will miss some yummy varieties because this country is the kingdom of various versions of bread. From the famous Croissant to the crispy Baguette, they will amaze you for sure.
Each bread is created for different purposes, so people will enjoy bread in different ways. If you want to know how to enjoy all the following loaves of bread, just keep on scrolling down!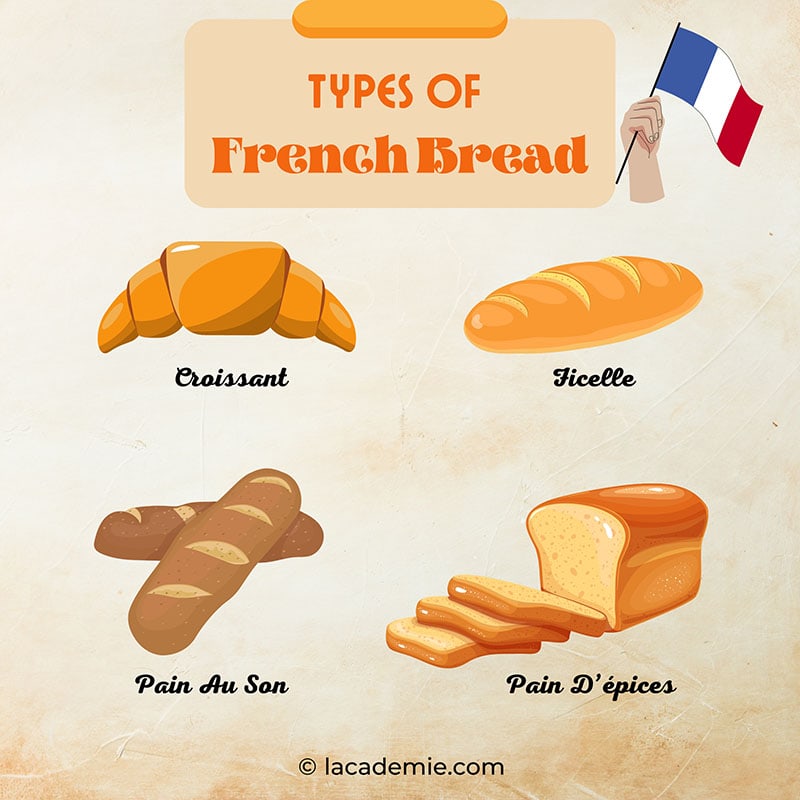 23 Types Of Scrumptious French Bread Will Captivate Your Taste Buds
I bet you are ready to explore all the flavors of all these signature specialties from France. The aroma of freshly baked bread will charm your heart for sure.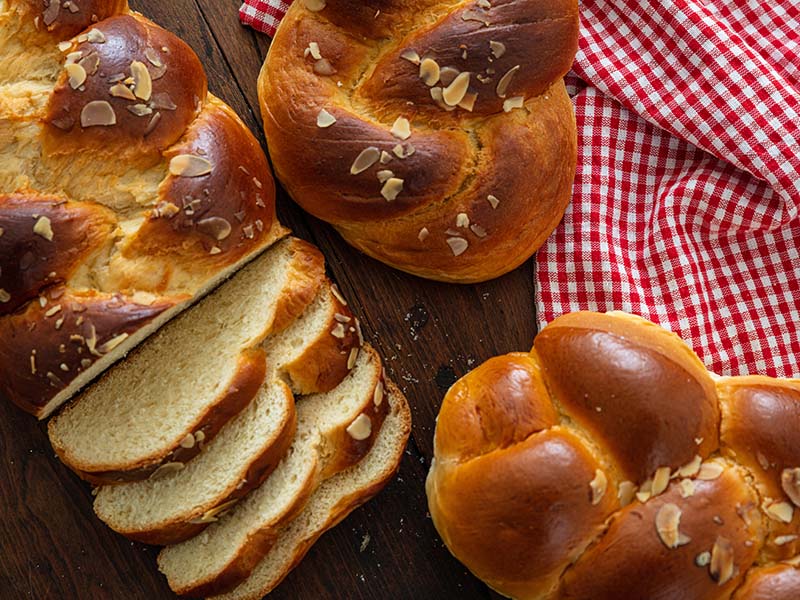 Let's kick off the list with Brioche. This bread will charm you with its fantastic appearance of the twisting dough. Brioche is a baked good with a dark brown cover hiding a fluffy and airy interior. The outer layer is incredibly flaky that will melt in your mouth.
Brioche is a dazzling French specialty that is considered a Viennoiserie as it has the same way of cooking. Brioche has a richer taste thanks to the presence of milk, butter, and eggs.
This bread is an outstanding French breakfast choice or a great snack for your kids during the day. People often enjoy Brioche plain or pair it with savory fillings (beef or sausage) or sweet fillings (fresh fruits or jam). You can also pair it with a cup of tea.
Local citizens sometimes flavor the bread, which was first recorded in 1404, with fruit or chocolate chips. You can just make it on a pan without rolling; this way, you will have an ordinary bread form.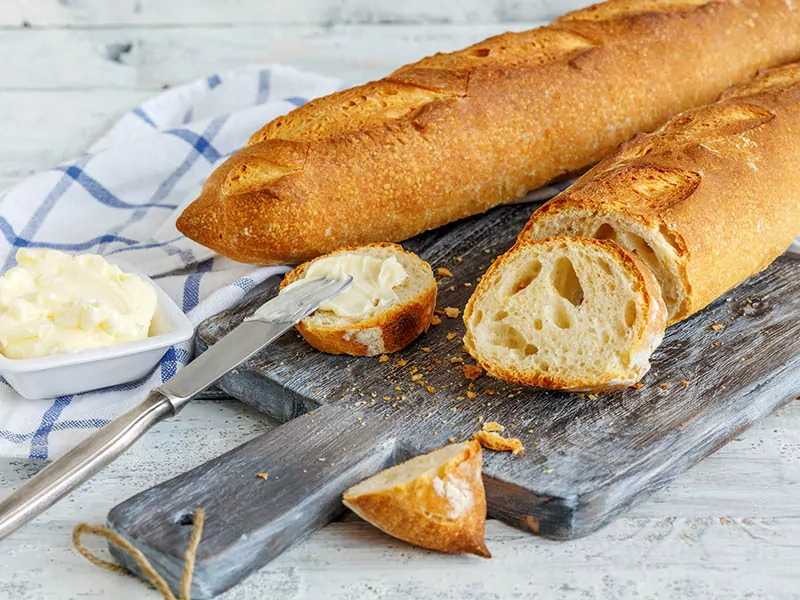 Baguette is a lovely bread type with an impressive crispy outer layer. The bread is long, up to 1 m (the common length is 65 cm) with 6 cm in diameter.
This bread has many stories about its origins, but the most famous one might relate to the French metro workers. They loved thin and easily rippable Baguette because they could eat it without using knives, which were forbidden underground.
Slices of Baguette are often served with cheese, pâté, or dunked in hot chocolate or coffee with butter or jam spread on them. Baguette is so important to French culture that France has tried to get UNESCO heritage status for it.
Let's explore the history of Baguette, shall we?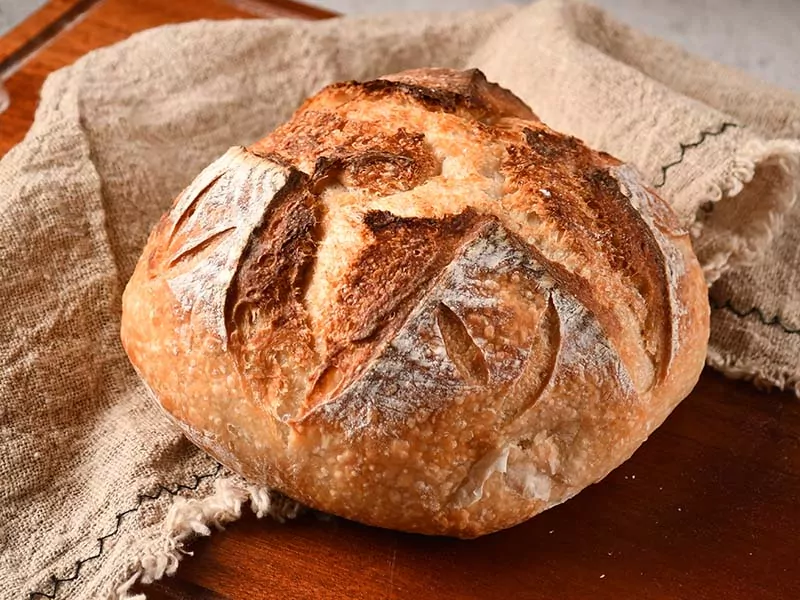 Boule is a French word meaning 'Ball' in English. The name describes the signature squashed ball shape of Boule. This bread is so famous among the French bakers that they use the word 'Boulangers' for bread bakers and 'Boulangeries' for bread bakeries.
You can make this Boule with many choices of flour leavening agents. People often use chemical leavening, wild yeast sourdough, or manufactured yeast to raise the bread.
The exterior is crusty, while the interior is amazingly soft and airy. You can enjoy this bread with jam, cheese, or as a side dish of savory recipes.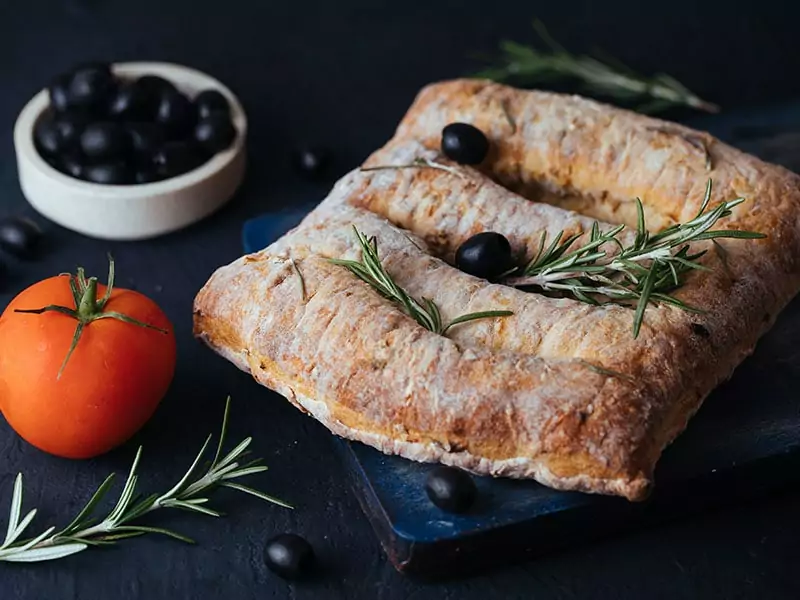 Do you want to try a dazzling dessert from France? Fougasse is a wonderful choice if you want a bread full of nutty aroma. The bread has an ear of wheat shape and originates in Provence (Southeastern France).
The appearance of Fougasse can vary in different regions in France. This bread is a descendant of a Roman flatbread. People added cheese, olives, anchovies, or garlic for aroma and flavor when it arrived in Provence.
Wood-fired oven temperature is a traditional choice to bake Fougasse. Local people can even turn this bread into a well-known Italian bread variety called calzone by folding the bread with bacon or cheese. The French often enjoy this bread with dried fruit, nuts, or goat cheese.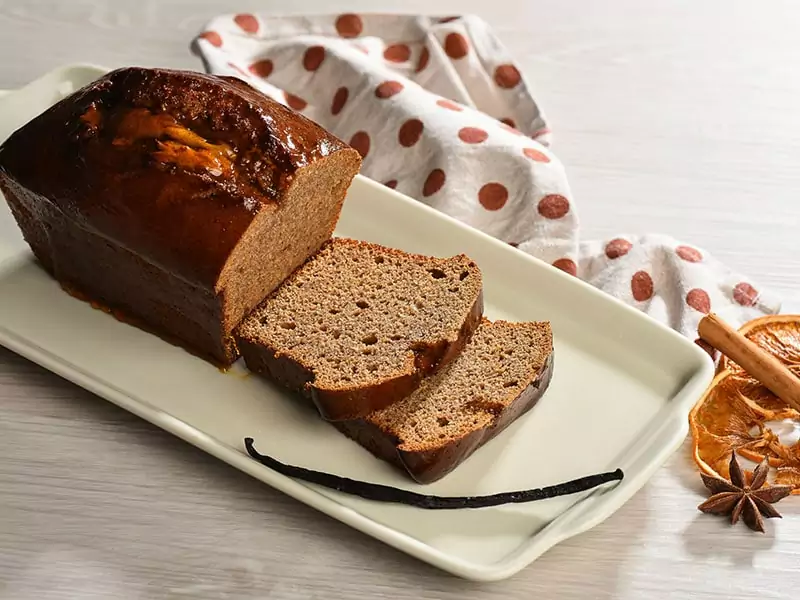 Pain D'épices is a one-of-a-kind French specialty that has a savory taste. This bread is a French pastry with dark rye flour, honey, and fragrant spices like cinnamon. People often refer to this bread as gingerbread in English.
The bread has a dark brown color and traditionally has aniseed and nutmeg taste. People often sweeten the entire loaf of bread with honey. This bread is originally baked without leavening, but modern recipes use baking soda or baking powder to raise the bread.
You can enjoy Pain D'épices as a dessert or a tasty bread for a busy morning. This bread is a festive specialty at Christmas that you have to try.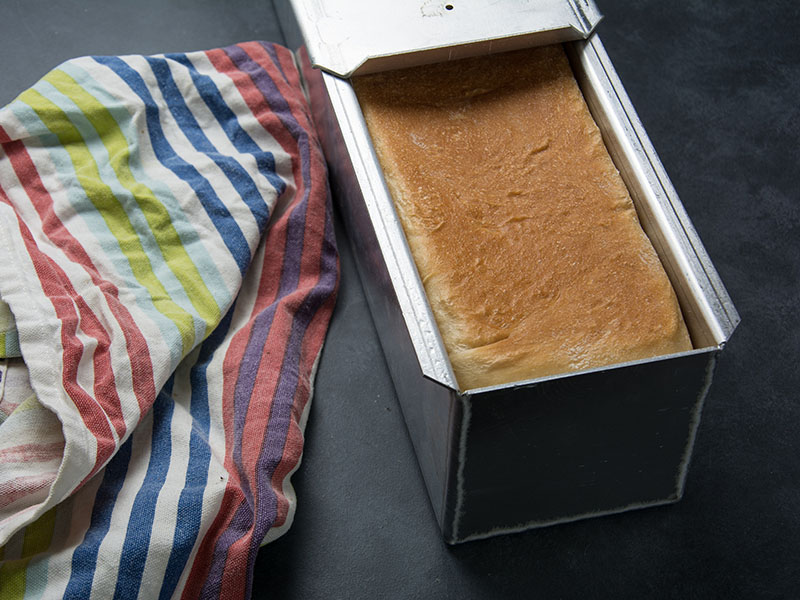 Prepare your finest pan for baking bread and make this bread right now. Pain De Mie is a unique bread from France that is often sliced and used for making delicious French sandwiches or toasting. You will find this bread in rectangular or rounded shapes.
Traditionally, people will add sugar to this bread, so you will find its flavor a bit sweeter than most other French bread.
'Pain' is a French word for 'bread', and 'De Mie' indicates the soft part of the bread that people call a crumb in English. There are two ways of baking this bread: bake with a sealed pan or without a sealed pan.
The crust will form when baked without a sealed pan. It is usually cut off, but if you love the crust, just ask the baker to keep it for you. Using a sealed pan for baking will prevent the crust from forming.
Pain De Mie is absolutely the softest sandwich that you are looking for.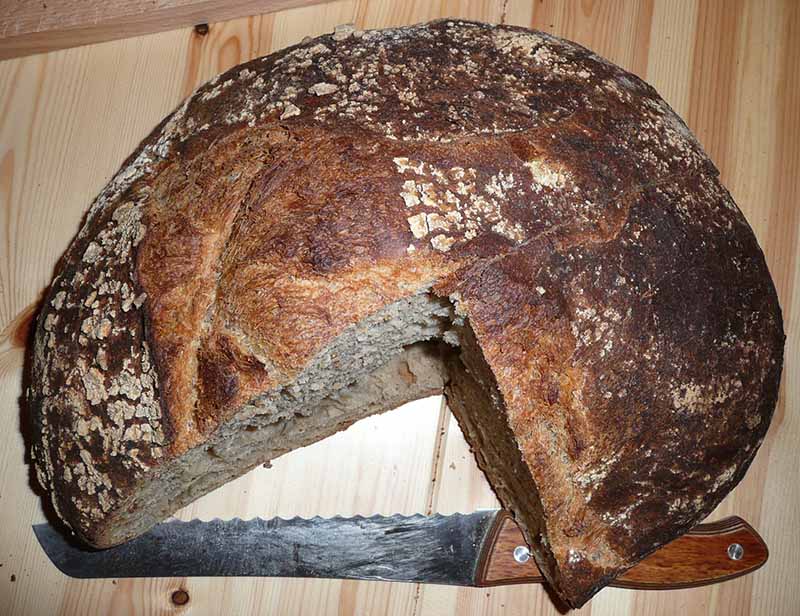 Miche is a large round loaf of bread in France. People use a natural leavener to raise the bread structure and form a spongy interior. This leavener is yeast resulting from the fermentation of the natural environment.
This bread can be chewy or crispy with a dense and soft crumb, depending on the ingredients. People often use Miche to for sandwich bread slices. Paring the bread with gravies or turning it into a delicious French toast are some common ways to use Miche.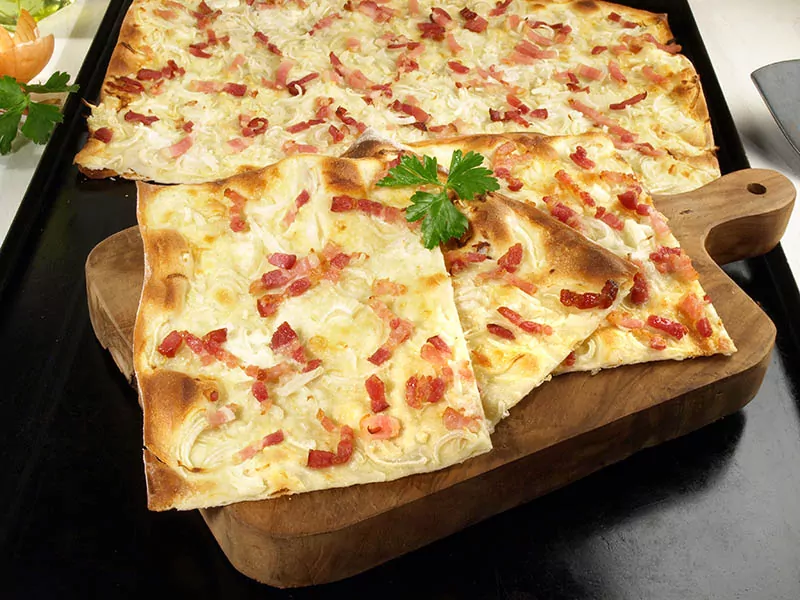 How about trying an antique specialty from Alsace (eastern France)? Tarte Flambee is a thin dough of bread baked in a wood-fired oven. The treat often has a rectangle or oval shape covered with fresh cheese (or sour cream), sliced onions, and lardons (pork fat).
Tarte Flambee has another common name called 'Flammekueche', which means 'pie baked in flames' in English. This bread, which resembles a thin pizza with burned crusts, is a creation of German farmers from Alsace.
This bread has many variants ranging from savory filling (mushrooms, Gruyère cheese, and Munster cheese) to sweet filling (blueberries or apples). Tarte flambee can pair with sweet liqueur like Calvados.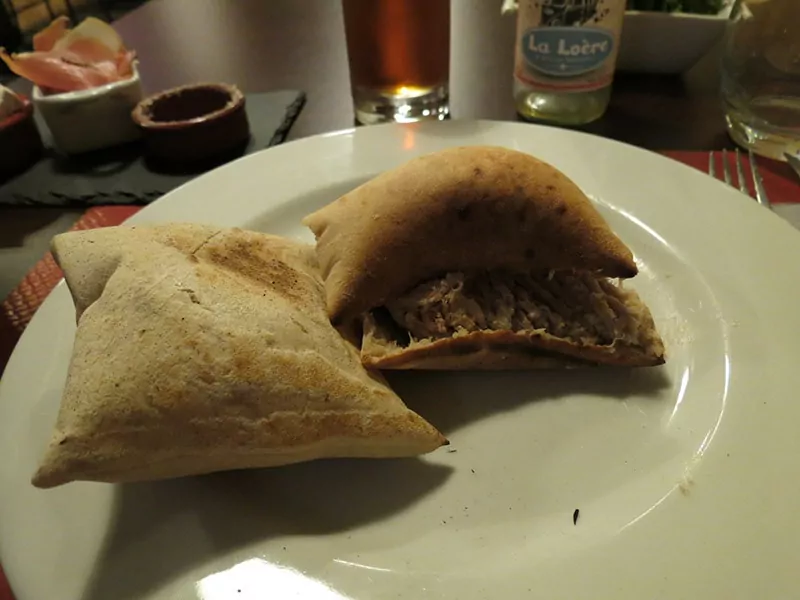 Do you want to try a scrumptious appetizer from France? Fouée will surprise you with a tasty filling inside a soft and melty pastry. This specialty is from Poitou, Loire Valley, and Charente (western France).
The bread was born as the baker wanted to test the oven's heat. They stick pieces of dough on the oven, and the final products are soft and hot pastries which is similar to the present Pita bread (a flatbread from the Middle East region).
People usually match Fouée with salted butter, white beans (Mogettes), and pork rillettes. This treat has its best flavor when served warm. In the past, Fouée was an early morning dish enjoyed by workers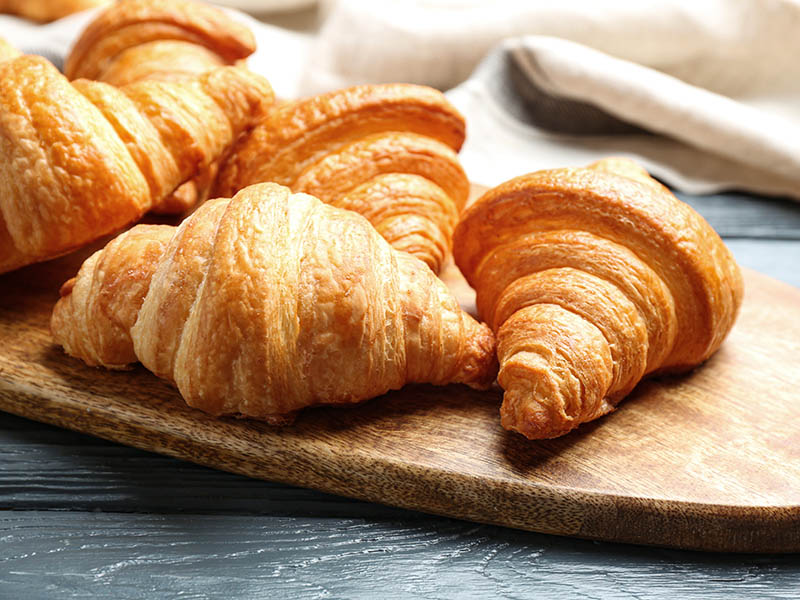 The famous bread in France's culinary culture is on the way! Croissant is a tasty bread that has a crescent shape. It originated in Austria and was created during the 19th century when the French people adapted the Kipferl recipe and turned it into the famous Croissant.
Croissant has different yeast-leavened dough layers folded and rolled to form a flaky texture. Lamination is a crucial technique of making Croissant. But for it, the bread would not have its mesmerizing flaky cover.
Croissant is a tasty member of the continental breakfast in many European cultures. It is also a wonderful kind of bread in Italy that you should try. Spain also has a tasty version of Croissant.
The flaky outer layer of French Croissant melts your heart.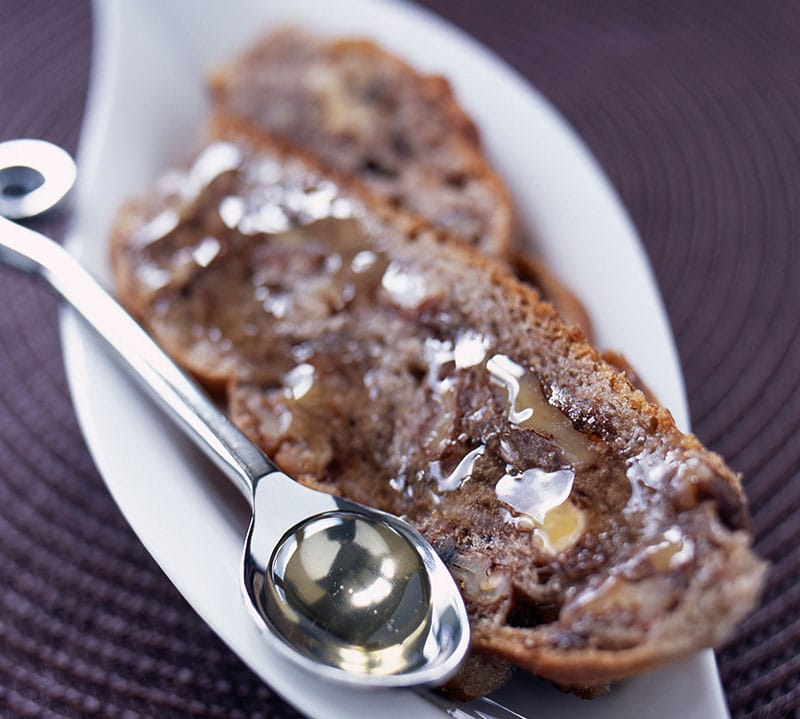 Pain Aux Noix is a French-style yeasted bread with a charming nutty flavor. The interior is spongy with many chopped nuts (the most common is walnut). This gives the bread a sophisticated texture in every slice.
This bread often appears in plain or round loaves with a dark brown exterior. The best choice for this bread is French walnuts with a sweet and rich flavor. Besides walnuts, hazelnuts are sometimes used in some variants.
Pair this bread with savory spreads, butter, soft cheeses, sweet honey, and fruity jam for more flavors.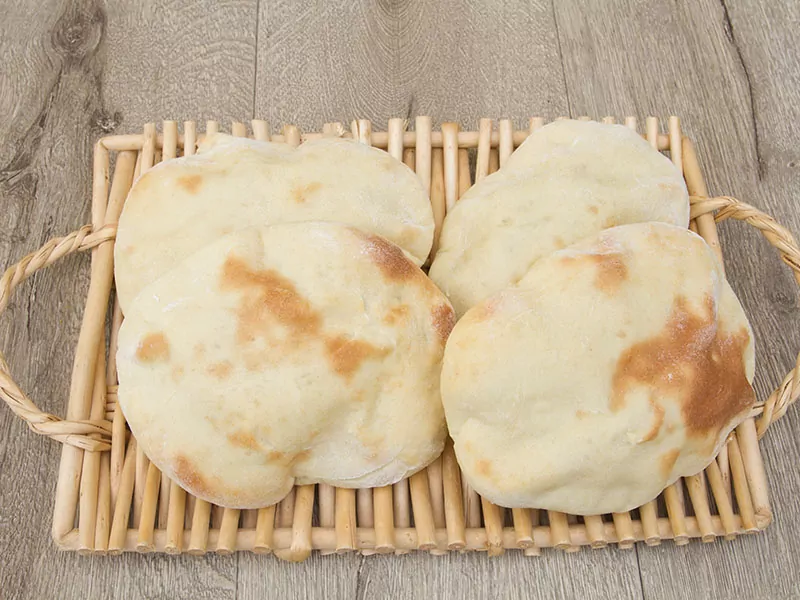 In the northern region of France (Nord-Pas-de-Calais region), there is a flat (or round) bread called 'Faluche du Nord'. The bread is also present in the cuisine of Tournai (southern Belgium). It is white bread with a dense and soft texture.
Just like the famous kind of bread in India called 'Puri', Faluche has a lovely yellowish-white color with an enchanting flavor. The main ingredients of Faluche are baker's yeast, white flour, salt, and butter.
French people often have Faluche hot with smoked salmon, cream cheese, or butter for breakfast. You can also enjoy it as a snack with brie cheese, brown sugar, or butter.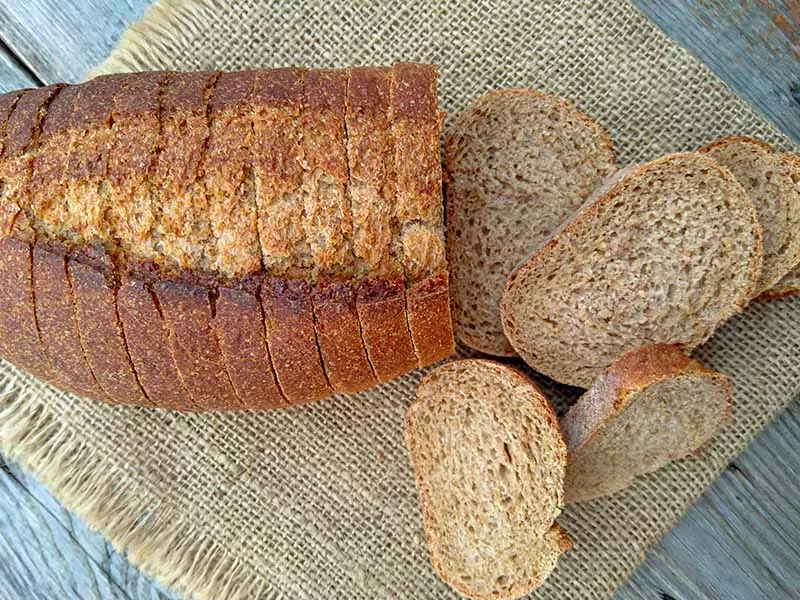 Pain Au Son is a traditional bran (miller's bran) bread from France with a beautiful crumbly cover. In traditional recipes, people use whole wheat (wholemeal) flour to make the bread. The bread needs at least 25% bran to form its signature texture.
Warm water, salt, and honey are other common ingredients to make Pain Au Son. When the dough rises to double its original size, people will flatten it into an oval shape before baking it to golden brown in a loaf pan.
You can toss some oat bran on the dough before baking for more texture. Pain Au So shelf life can reach 10 days.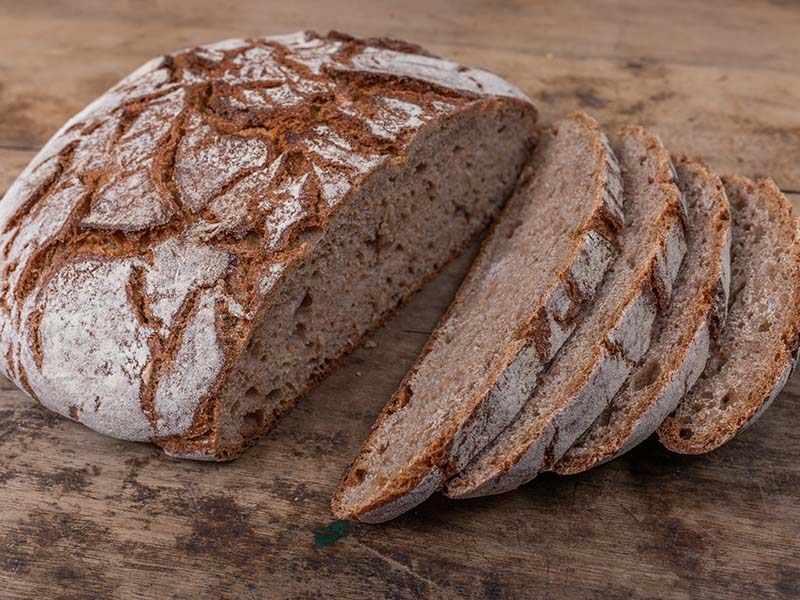 If you love the flavor of rye, you will go crazy with Pain De Seigle. This bread has a dark color from rye flour with a lighter brown interior. The bread was created by Pierre Poilâne (a French baker) in 1932.
Pain De Seigle can indicate any type of bread made from rye flour. However, the Poilâne version is one of the famous ones with a round shape and a note of sourness. This bread is often thicker than other bread, thanks to rye flour.
The bread is perfect for those on a diet because it has less fat and is less sweet than ordinary bread. Pain De Seigle is packed with fiber that might benefit your health.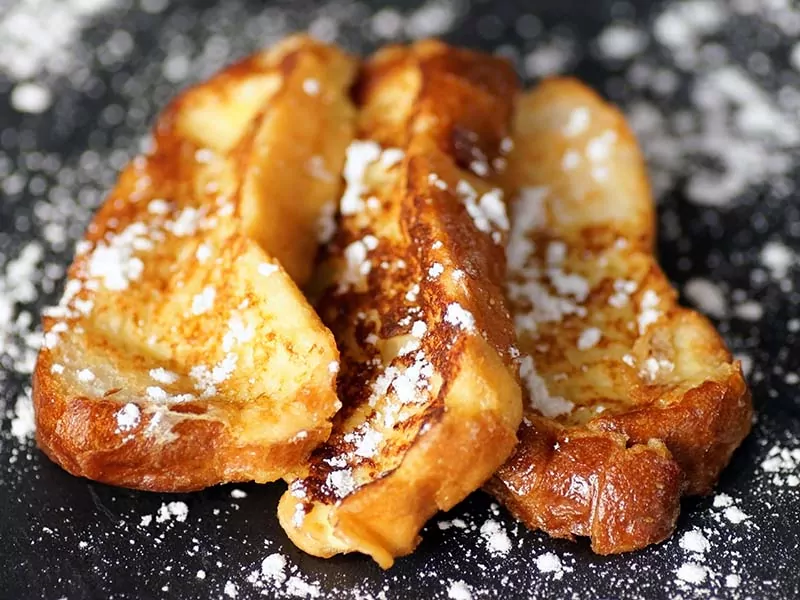 It would be a mistake not to mention Pain Perdu in this list. This bread is so famous that many countries have their own version adapted from this one. You can call it 'eggy bread' or 'gypsy toast' too.
People soaked some slices of bread in the mixture of beaten eggs and milk. After that, they fry it on the pan for wonderful crispiness. The name French toast appeared in the 17th century in England. Then, it started getting popular in America.
French people often add toast with sugar, vanilla, cinnamon, and milk before frying to make a sweet dish. Top French toast with butter, fruit, and syrup for extra sweetness.
Flavor Pain Perdu with pepper and salt then pair it with ketchup or mayonnaise, and you have a tasty meal.
What an incredible history of Pain Perdu that you need to explore right now!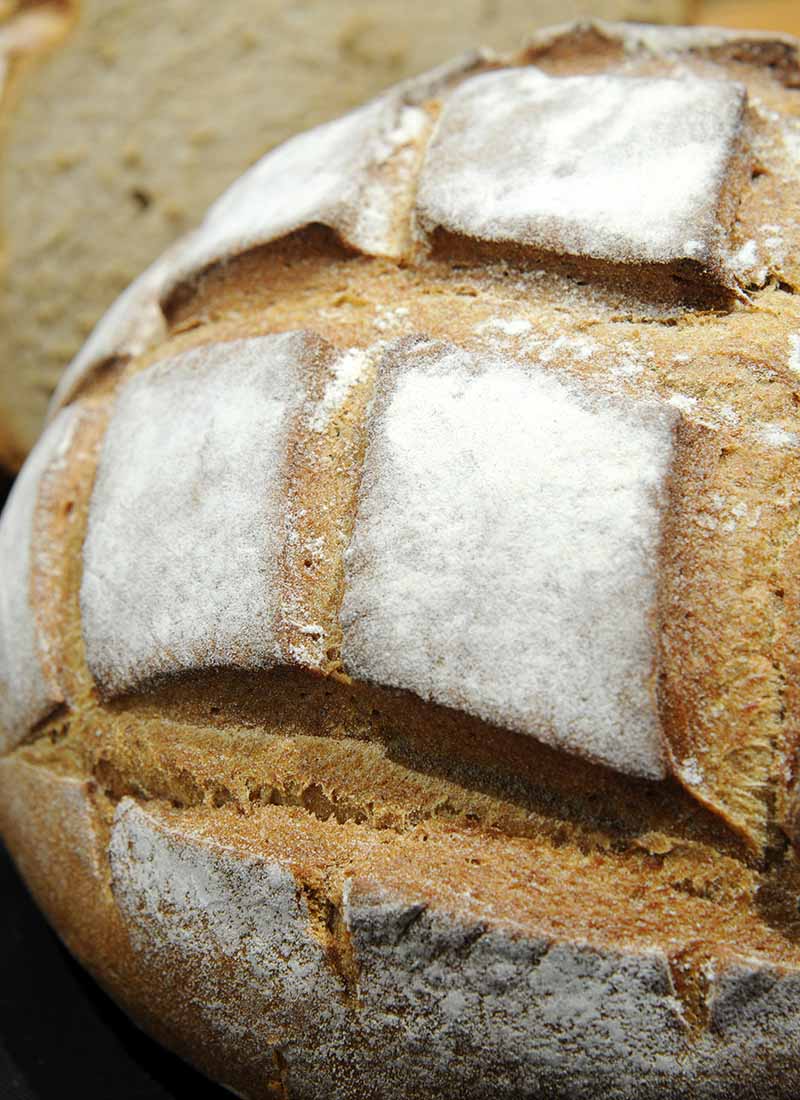 Pain De Campagne is a large round loaf made from sourdough. Traditionally, people make the bread from a flour mixture (white flour with rye flour and/or whole wheat flour). Pain De Campagne usually has a large size to feed a crowded group for days or weeks.
Its name means something like "country bread", which refers to its rustic roots. In French villages hundreds of years ago, people made this bread from a communal oven.
Pain De Campagne is also popular in the US and UK. The bread takes roughly 40 hours to prepare, but the outcome will satisfy your hunger. The slices of Pain De Campagne are chewy with a crunchy crust and a lovely bread aroma.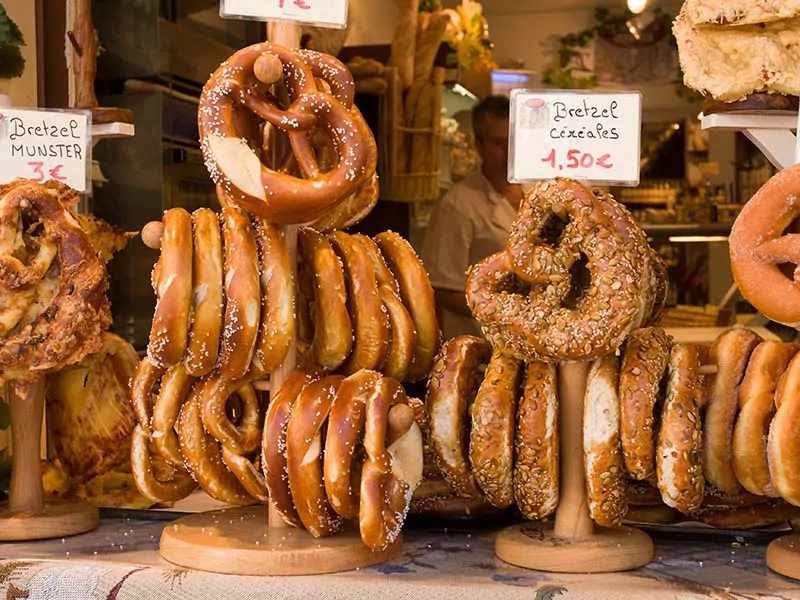 Let me introduce you to this delectable sweet food from France. Bretzel or Pretzel (German) is baked pasty with a knot shape. Traditionally, this bread has a symmetrical form that looks like a bowl.
In the present day, you might find Bretzel with many different shapes. It usually has a shiny golden or brown outer layer with a salty taste. You might find other flavors like chocolate, nuts, cheese, and mustard.
For people who are asking if bread is vegan-friendly, Bretzel is a perfect option. There are two main categories of Bretzel, hard and soft. Soft Bretzel requires you to eat it shortly after baking, while hard-baked Bretzel has a longer shelf life.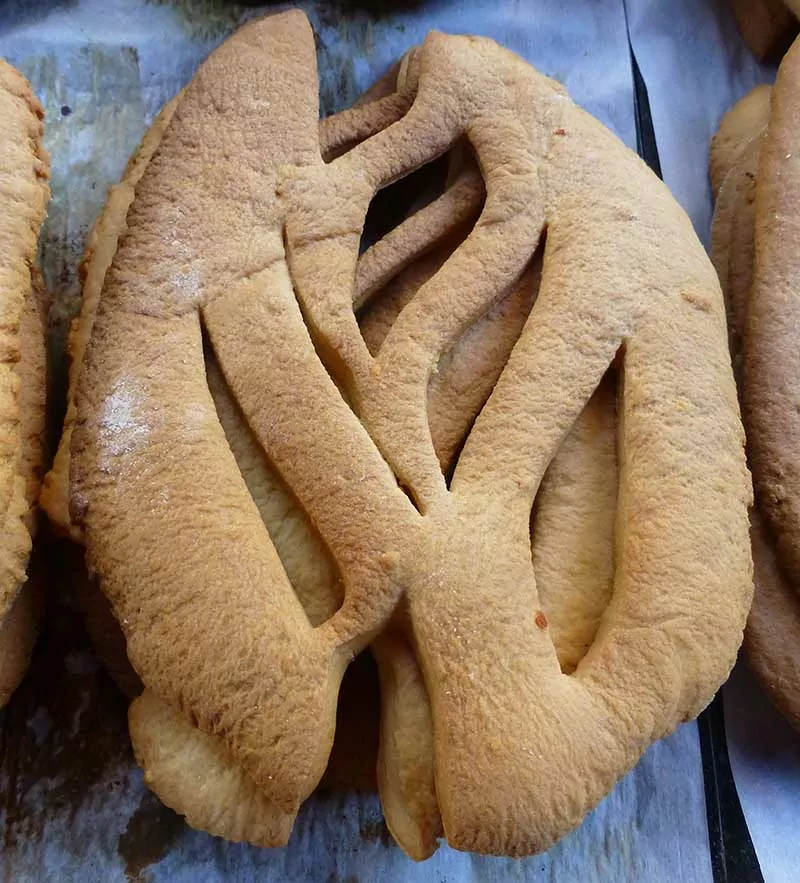 Here comes another sweet pastry that can light up your breakfast! Gibassier is a sweet bread with a unique appearance full of patterns. Its birthplace is Provence from southeastern France.
The bread has its signature flavor from fruited olive oil, candied orange peel, and orange flower water. The chef will dust a layer of baker's sugar to garnish and complement the entire Gibassier flavor.
Gibassier also has another version, which is more like a cookie with a pierced shape. This variant comes from Lourmarin (southeastern France).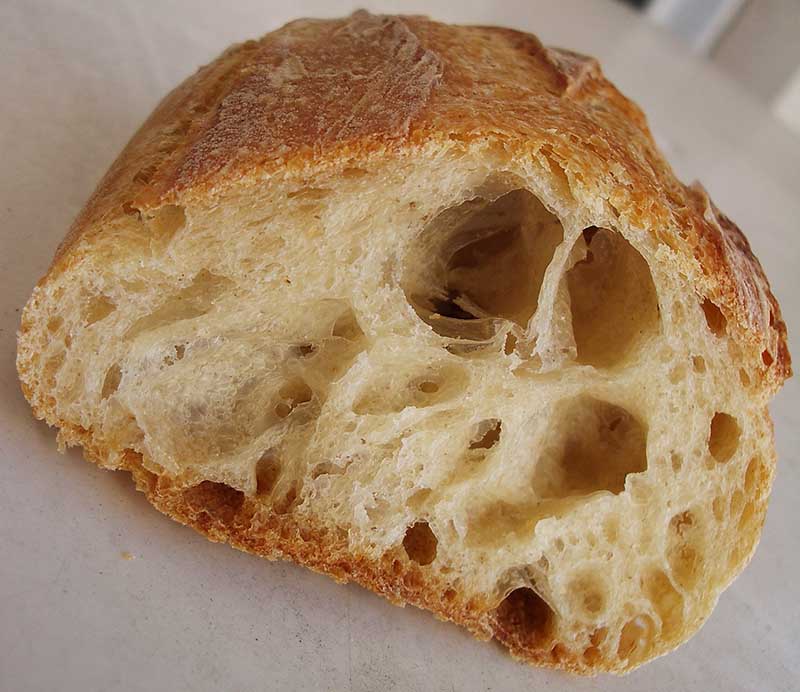 Pain Au Levain is an authentic French bread with a mildly tangy flavor. Customarily, the bread dough is fermented with Lactobacillaceae (lactic acid bacteria) and yeast. Its gentle sourness comes from the use of these fermenting agents.
The perfect crumb of this bread is perfect to pair with pasta, soup, or stew. You can also slice
Pain Au Levain to turn it into a tasty kind of sandwich bread. Both wholemeal flour or rye flour is perfect to create the magnificent texture of this bread.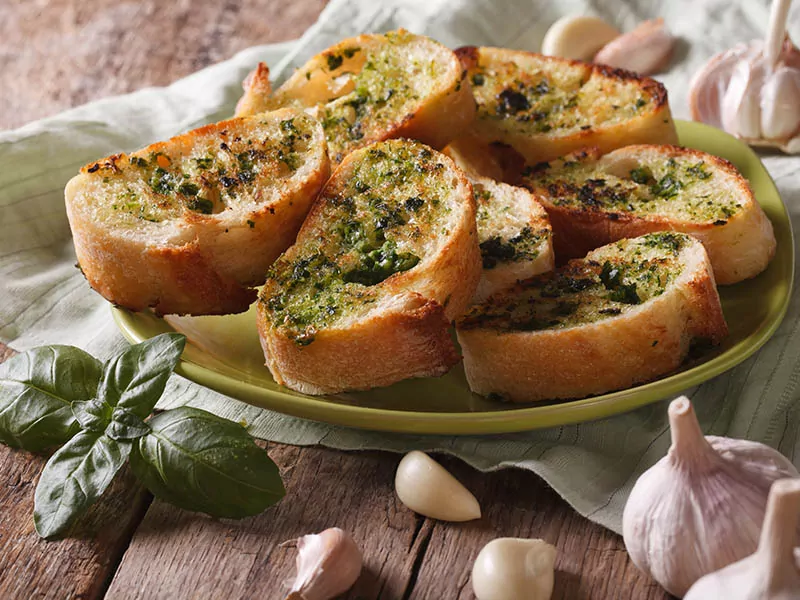 Do you love the fragrant aroma of garlic? Pain A L'ail is a bread recipe that makes your slices of bread more tasty and creamy. The bread used in making Pain A L'ail is often Baguette or some sourdough bread.
Oregano and chives are some common herbs used to perfume the bread with a gentle aroma. After all the ingredients are soaked in the slice of bread, people will grill or bake to gain a crispy edge.
Cheeses like parmesan, cheddar, or mozzarella are typical choices to boost the creaminess for Pain A L'ail.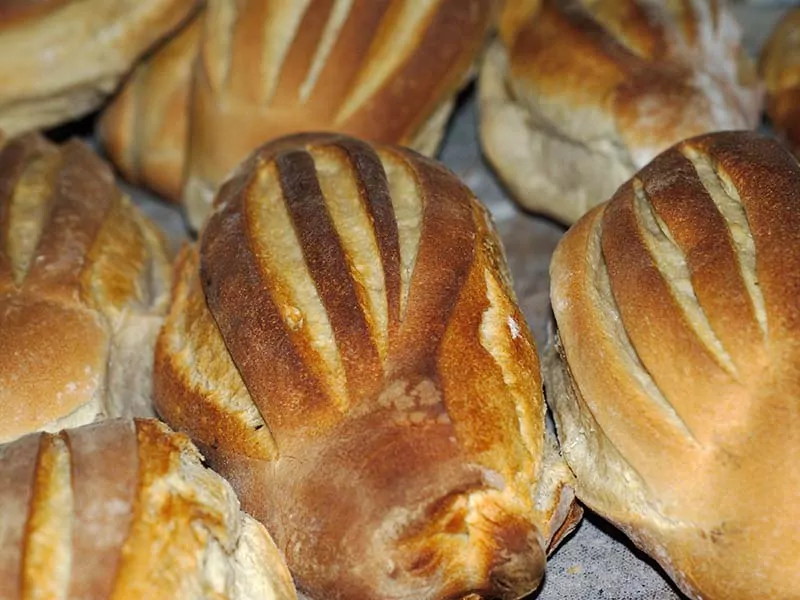 In Normandy (France), there is a special bread with an impressive appearance. The dough is cut before baking to form a shape resembling the hull of a boat.
To make Pain Brié, the baker will knead and beat the dough for a long duration. This results in a heavier, tighter, and well-yeasted dough. This bread was a common food for many sailors and fishermen in the past.
Pain Brié dough has low hydration, so the final product is dry without any added salt. Fishermen will soak the bread in seawater to add moisture and salt before eating it.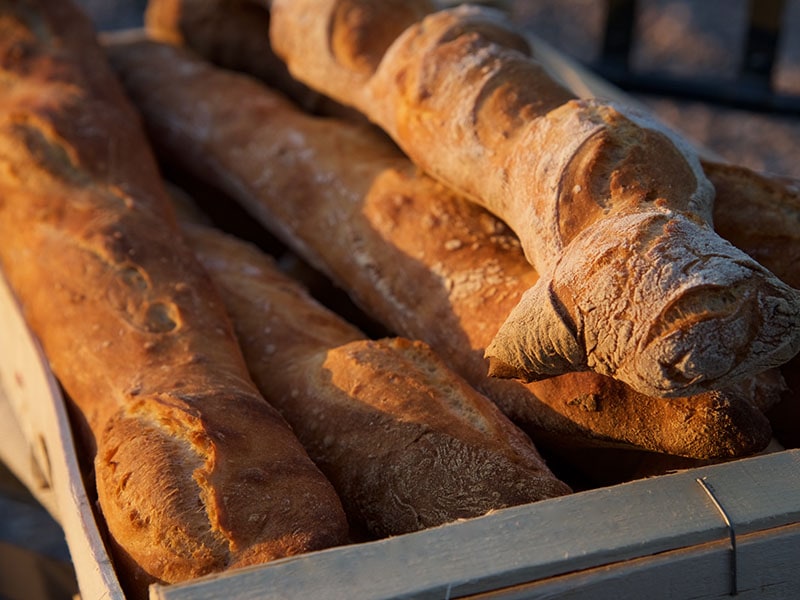 Ficelle is an impressive type of food in French cuisine. It has a long and thin shape (thinner than a baguette) with a lovely crust. The name Ficelle means 'strings', which literally describes the shape of this bread.
Despite its stick-like appearance, Ficelle's interior is still soft and moist. Bakers can make it the same length as the Baguette. People usually call an incredibly long and thin Ficelle 'Fine Ficelles'.
The bread is often made from white wheat flour and used as an appetizer. You can serve it as a dipping bread for seafood or vegetable dip (often spinach dip).
Let's see if this Ficelle is as delicious as the famous Baguette or not.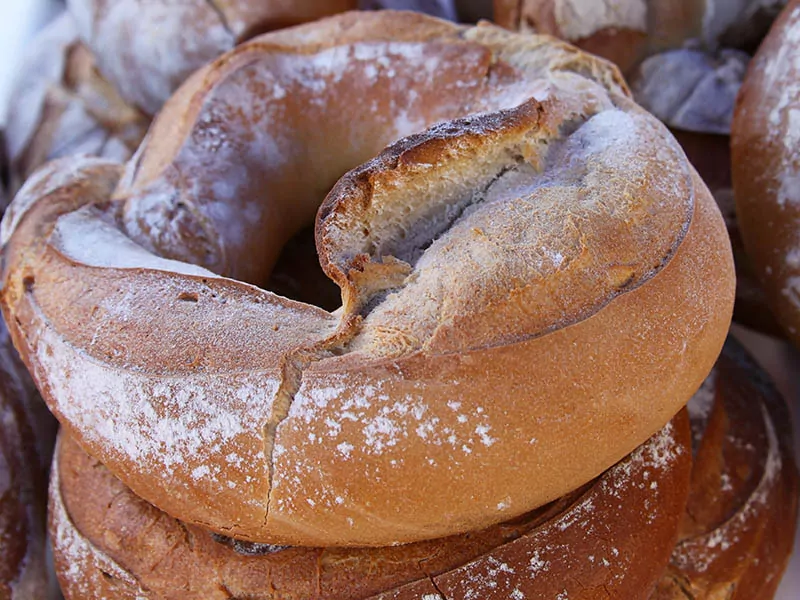 Pain Couronne is sourdough bread with a circular shape. Crunchy crust with a mild sourness, Pan Couronne will charm you with its spectacular taste. The ring-shaped appearance of this bread requires a skillful baker to make it.
The technique originates from the Bordeaux region (France). Customarily, you need to attach six to eight dough balls using thin bread dough covering these balls. You can enjoy this bread with cheese in the center of the circle.
If you need any ideas for a buffet party or bread for your cheeseboard, Pain Couronne will suit your taste.
Why Is French Bread So Good And Different From Others?
Have you ever wondered why French bread tastes so delicious? Well, there might be more than one answer. Let's find out!
One of the top features that make French bread so tasty is because of the flour. Experienced bakers in France are really careful in choosing ingredients before baking, especially the flour.
The flour used for making French bread often has lower ash content compared to other countries' bread. The best mills are used to make the most excellent grains for the flour, so their bread is incredibly soft and tasty.
Flour making and baking process always happen at the same place. Baker will bake the bread from the freshest dough, not the frozen one like many franchize brands in other countries. As a result, all the bread is made with care and delivered to you in the best condition.
Let's Dive In And Try These Tasty Recipes To Serve With French Bread
Don't miss out on these tasty recipes! They will show you a lot of ways to turn wonderful loaves of bread into amazing meals to treat your family.
If you want a hearty soup full of veggies and ham taste, Garbure is an excellent choice for you. You can pair it with buttered toast or flatbread to complement the juicy broth from carrots and ham.
French onion soup is a lovely dish with an enchanting aroma from onions and the mellow flavor and yummy texture from toasted bread. The cheese layer on the top will bring an buttery touch for your meal.
Who loves fresh peas and lettuce flavor? This Saint Germain Potage will satisfy your hunger. The bread has an excellent green color that is often topped with crusty bread or croutons for crunchy texture.
Bouillabaisse is a tasty seafood soup in France that will charm you with its delicate flavor. You should choose the most fresh seafood to have the best experience. Dip a slice of bread in the savory sauce and enjoy!
Consommé is a classic clear soup from France. It is full of refreshing aroma from different types of herbs, making this an excellent dish to serve with your favorite bread.
Enjoying Bread In The Romantic Country
France is one of the most romantic countries globally with spectacular views, enchanting music, and, of course, tasty foods. Isn't it perfect to enjoy a fragrant loaf of bread in this splendid country? Or you can make your own at home for a wonderful experience.
So, what do you think about the list? I bet you have picked your favorite bread, right? Feel free to leave a comment to tell me your thoughts. Please like this post and subscribe to this site for more exciting posts. Have a wonderful day!