Have you ever felt bored with your daily life breakfasts? If yes, it is completely reasonable for you to discover Mexican breakfast recipes shown in this post. All of the dishes are authentic, from the cooking methods to typical ingredients.
In addition, expanding the breakfast recipe list will allow you to create new food tastes contrasting with normal ones. This will bring you good meals in the early mornings so that you can have enough energy for your hectic days.
To help you fulfill your list, I will offer you 28 mouth-watering but simple to make Mexican breakfasts, and I do hope that you can bring home the most pleasant Mexican flavors! Plus, most of them here are yummy savory breakfasts if you're fed up with sweet ones. So check it out!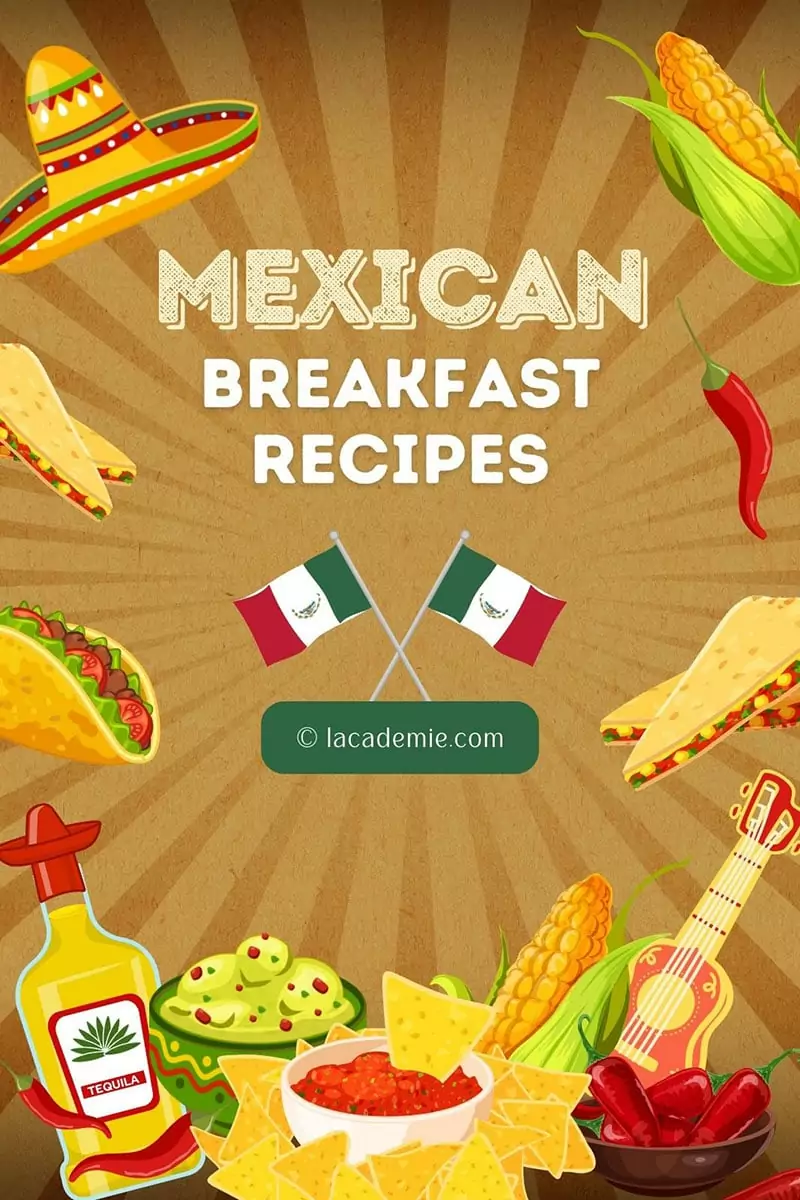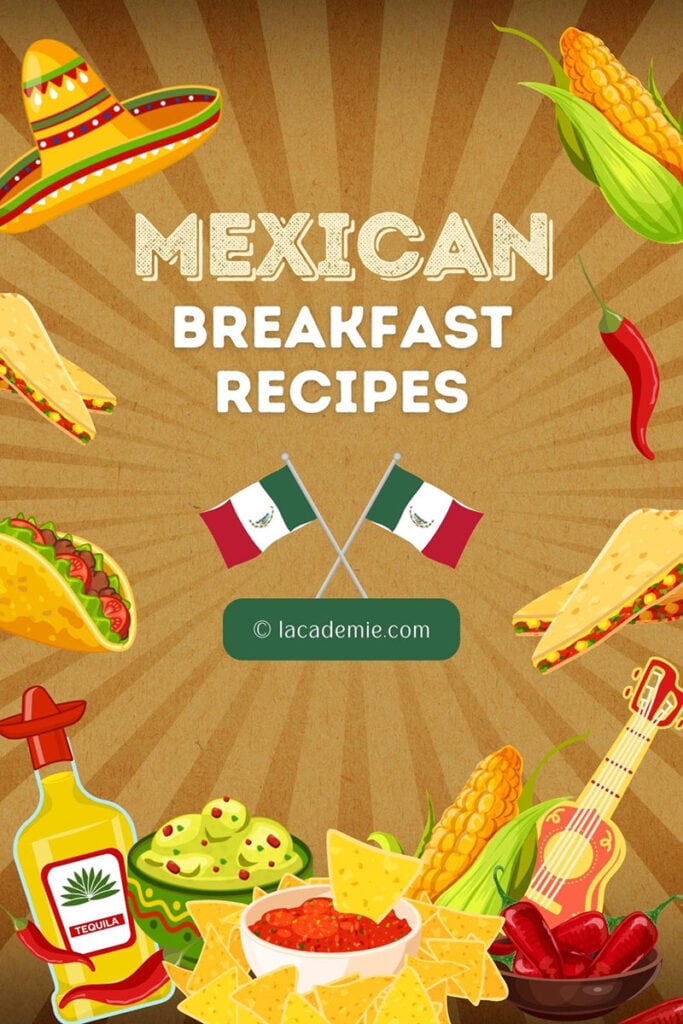 List of 28 Addictive Mexican Breakfast Recipes You Should Try Once!
If you ever feel like having authentic Mexican dishes for breakfast, this list has got you covered. From recipes featuring simple eggs and meats to dishes with iconic tortilla, I'll show you what Mexican food you can have to start an exciting day.
Egg and Meat Recipes
Mexican Sausage & Cornbread Strata
Mexican Breakfast Cups
Chile Relleno Breakfast Casserole
Chorizo & Egg Breakfast Ring
Huevos Rancheros with Tomatillo Sauce
Mexican Egg Casserole
Huevos Ahogados (Drowned Eggs In Salsa)
Chiles Rellenos Quiche
Chorizo & Grits Breakfast Skillet
Breakfast Burrito Casserole
Chorizo Salsa Omelet
Mexican Rice with Poached Eggs
Chorizo Burrito Bowls
Breakfasts With Tortillas
Eggs & Chorizo Wraps
Sunrise Sausage Enchiladas
Huevos Rancheros
Avocado Quesadillas
Brunch Ham Enchiladas
Chilaquiles
Chorizo and Eggs Ranchero
Ramona's Chilaquiles
Tofu Scramble-Black Bean Vegan Breakfast Enchiladas
Migas
How About Cakes And Drinks?
Conchas (Mexican Pan Dulce)
Gorditas de La Villa ( Corn Griddle Cakes)
Churro Waffles
Sopapillas
Mexican Green Smoothie
28 Delightful Mexican Breakfast Ideas To Start Your Energetic Day.
Egg is one of the most commonly used ingredients in any breakfast. It allows you to create many easy and amazing egg treats. Similarly, in Mexican breakfast recipes, egg, meat, and tortilla are 3 indispensable components. Let's see what people do with them!
13 Mexican-Style Breakfast Dishes With Eggs And Meat
If you usually have rushing mornings, remove some eggs and meat from your fridge to make the following savory dishes.
This is an easy breakfast that allows you to utilize leftover veggies, meat, and cheese in your fridge. Because the dish needs some hours for chilling, you can make it in advance at night and then bake it for a hot breakfast the next morning.
In this recipe, the cooked sausage and onions will be mixed with salsa, corn, and cornbread, and then the mixture soaks up in the liquid of milk, eggs, and seasonings before it undergoes baking time.
The delicious breakfast coming with some cheese topping will surely blow your mind!
Have you ever tried muffin-shaped breakfasts? To know how fun and delicious they are, let's dive into the recipe.
Despite the mini-size breakfast cups, they are packed full of nutrients and energy with bacon, corn, black beans, avocado, and cheese. And these ingredients are perfect for making the greatest summer breakfasts too if you are looking for something to make your hot days better. And the ideal cheese that you should use for this dish is creamy Cheddar cheese.
All of the ingredients, including seasoning, are put in muffin tins with egg mixture. After being baked, the egg content becomes firm and binds everything together. You can wow your family with appealing and flavorful Mexican breakfast cups.
If you want to have visual instruction for making breakfast cups, just watch this video!
Do you want to begin your day with a cheesy and spicy egg breakfast? If yes. Just try this recipe, and you will not go wrong with it! This easy breakfast is perfect for feeding a crowd.
It contains layers of shredded hash browns, green chilies, potatoes, Picante sauce, and sausage. However, it does not stop there when it has not been mixed with the familiar mixture of milk, eggs, and seasoning before you pop the casserole in the oven.
Such a beautiful dish with tons of savory ingredients! And, of course, the deliciousness will go beyond what you expect!
This will be a big breakfast enough for feeding up to eight people, so you can prepare one ring for your whole family's consumption in the morning.
You can also make some for a big party so that every guest can hold a slice of chorizo and egg. There are many kinds of chorizo for you to choose from, which means you can easily opt for one with ingredients and flavors to your liking.
It is simply a filling of stir-fried sausage, eggs, and cheese topping covered by crescent rolls in order to form a ring-shaped cake. After it is baked, what you have will be a cheesy, meaty, and eye-catching chorizo & egg ring!
This video will show you:
Do you want to start your day with something more special than a boring fried egg? Just combine the fried stuff with some black beans and fresh tomatillo sauce.
The fried eggs and cheese topping will be folded in a tangy and spicy sauce, which will bring you a sense of pizza! All the ingredients sitting on a warm and soft corn tortilla will surely bring you a new favorite breakfast taste!
If you are finding a savory breakfast with green veggies, you should not go further than this Mexican egg casserole!
The mixing of zesty sausage, eggs, sauteed veggies, cheese, salsa, garnish topping, and a soft corn tortilla will wow anyone seeing the breakfast for the first time!.
A wonderfully delicious and nutritious casserole recipe will be an ideal choice for every breakfast.
When you want to enjoy the wonderfully hearty salsa, you should try this stunning recipe. It is an appetizing breakfast with eggs swimming in the savory salsa sauce made from guajillo peppers, onions, tomatoes, and garlic.
Or if you are too busy, you can find many ready-made salsas in any supermarket and choose your favorite flavor. Do not worry, they taste as good as the homemade ones.
To make it more special, you can top it with some sprinkles of chopped cilantro and shredded Cjata cheese.
How about some sweet and spicy quiche? Not bad! In this recipe, a biscuit cornmeal crust with a flaky texture will hold a cheesy filling, including peppers, eggs, cheese, and seasoning. Not too crumbly but not fluffy!
Everything matches well together in a cheesy, smoky, and spicy breakfast; what is better than this treat!
An appealing and yummy breakfast will allow you to have a bright morning and start your long day. Although it will take you some time to make the dish, the result will be worthier than anything you spend!
It is a cheesy grits base with the topping of crispy chorizo, cooked eggs, and drizzles of avocado cilantro sauce. Besides being served as a full breakfast, you can also consume it as a light meal for late weeknights when you're craving some cheesy and meaty stuff!
With this baking recipe, a simple but super tasty breakfast is completely at your reach! The casserole recipe helps minimize your cleanup and allows everyone to serve the food by himself easily without much mess up on the floor.
It contains layers of cheese, salsa, and cooked eggs sitting on tortillas that are lined up across the baking dish's bottom. For a creamier breakfast, after the baking time, the burrito casserole can be served with sour cream and some chopped green onion topping.
Are you a busy person? Then, make this in advance. Lucky for you, there are many ways you can reheat a burrito, making this even more ideal for a quick and hearty meal in the morning.
When your savory chorizo and hearty salsa call for some tortillas, but unfortunately, you already run out of them, what can you do now? Skipping your breakfast? Of course, no. Actually, I have a great solution for you.
You can fry and shape the whisked and seasoned eggs into large thin pieces like tortillas and then put cooked chorizo and salsa as the filling in it. After that, just fold or wrap up the egg pieces like you usually do with tortillas. That's all!
Because this dish will probably soon become a top favorite in your household, you might want to check if chorizo is freezable. As chorizo is the highlight of this dish, it will be a huge oversight if you fail to include this smoky sausage in this alluring recipe.
Do you want a full breakfast with rice? If yes, you will be sure to love this recipe!. You will get excited with the mixing of rice, beans, cheese, and lovely poached eggs in this breakfast.
The creamy and cheesy taste will be loaded fully in each grain of rice and bean. Such an irresistibly delicious breakfast!
A big bowl of rice, beans, cooked chorizo, ground beef, and veggies will be a delightful idea for breakfast. Every flavor and texture will be packed wonderfully in each bite, which creates a balanced meal for your morning.
Rice dish is also an ideal breakfast for dinner meals to comfort you after an exhausted working day.
Some drizzles of cilantro-lime sour cream on the top will be a special note in the dish. The combination of cream, cheese, and some lime juice will bring you the authentic Mexican flavors that will strongly impress your family members!
10 Mind-Blowing Mexican Breakfast Recipes With Tortillas
It is a great idea to activate your day with some tasty tortilla rolls. And if you wonder if you can freeze your tortilla for longer uses, luckily, you can do it as long as you stick with some simple rules.
Now, let's discover stunning breakfast recipes coming with it!
If you happen to love everything there is about chorizo, chances are that this dish will appeal to you too. Some hot egg and chorizo wraps will help warm you up in the early mornings. Just take some simple cooking tasks, and you can bring your family members a palatable breakfast.
The filling of the wraps is made with cooked onions, potatoes, and chorizo mixed with scrambled eggs.
A hearty topping of avocado and salsa is also added inside the rolls. For serving, just cut the wraps in half and then dip them in extra salsa. Now, cheer!
Starting your day with a rich and flavorful breakfast? Why not? This recipe will not stop at eating tortilla wraps filled with sausage mixture and pepper.
Instead, the rolls will be tossed in the mixture of eggs, flour, heavy cream, veggies, and seasoning before they are baked in the oven. The cheesy light brown enchiladas will satisfy you a lot!
The combination of fried eggs and hearty red salsa is always a hot trend. So, the recipe that comes with this perfect pairing will definitely make you very excited!.
This is a typical Mexican breakfast with two main ingredients, including eggs and salsa. For serving, each tortilla will hold one egg and savory toppings.
Do you want a step-by-step direction in making huevos rancheros? If yes, watch this video!
Dear avocado lovers, I have a special breakfast that will promisingly blow your mind! So simple to make but super rich and cheesy! What is better than avocado quesadillas?
Each quesadilla comes with two tortillas that are sandwiched together with cheese, avocado, and some more cheese. Nothing more than this!.
It is perfect for rushing mornings when you do not have much time to prepare more complicated breakfasts, and you just need light stuff for your small belly.
It's time to make use of leftover ham in brunch ham enchiladas. To make the dish, you will roll up ham and cheese into tortillas and then pour a milk and egg mixture on the top.
The rolls will soak up the liquid, and then the egg content will form inside them after baking time.
Serving breakfast with some sour cream and salsa will enhance the creamy and hearty flavor of the recipe. Have a nice breakfast!
I have one tasty dish calling for tortillas, but you will not spend time rolling them up with meaty fillings. Instead, they will be fried and then cooked in salsa.
You will serve them with cheese topping, eggs, beans, or some fresh avocado if you like. It just takes you 15 minutes to have a hot dish of chilaquiles for quick breakfasts or light meals during day times.
Whenever you want to use up leftover tortillas in your fridge, this recipe is one of the greatest choices you should consider.
A crispy tortilla loaded with a full filling of beans, eggs, salsa, chorizo sausage, and cheese seems to be one of the most attractive breakfasts.
The combination of meat, eggs, and veggies will surely bring you a perfect meal in your early morning!
If you love creamy egg yolk coating the whole filling, you can add the fried eggs to the tortillas. Otherwise, scrambled eggs will save your cooking time and are also a favorite of kids.
Ramona's chilaquiles is a baking dish in which layers of tortillas chips, meat mixture, tomato sauce, and cheese are stacked in a baking dish, and then it will be baked until cheese starts melting.
Adding some sour cream, avocado, and red onions to the dish's top will bring you a mouth-watering breakfast!
Are you ready for a beautiful vegan breakfast with tortillas? The light, refreshing meal is suitable for early mornings when you do not need much protein. Or you can also prepare it for late weeknights when you are craving some fiber.
There are so many ingredients, including tofu, black beans, and other veggies dressed with green chili cream sauce. Just top your breakfast with some diced avocado and chopped cilantro, and enjoy!
Wanting to turn your leftover tortilla chips and salsa into a yummy breakfast? That's easy!. Let's prepare some Migas! What you need to do is cook some veggies and eggs in a skillet, and then add cheese, salsa, and tortilla chips.
Finally, top the dish with your favorite toppings such as chopped cilantro, tomatoes, red onions, fresh avocado, and additional salsa. Let's enjoy it!
5 Homestyle Mexican Breakfast Ideas Of Cakes And Drinks
If you love some sweetness boosting your energy in the early mornings, some Mexican cakes and a smoothie should be added to your list!
Conchas is a stunning Mexican bread. The seashell-shaped conchas with beautiful decorating patterns will wow your kids a lot!
It comes in various colors and flavors, such as cinnamon, chocolate, vanilla, or anise. You can make it a sweet breakfast with a cup of hot chocolate, coffee, or milk.
Just watch this video for a visual direction!
Gorditas de la villa is famous Mexican street food. The cake dough is made from eggs and cornflour called Masa Harina and brown sugar. They will be grilled until their surface turns golden brown with an aromatic smell.
You can serve the cakes with different toppings such as jam, condensed milk, or hot chocolate, depending on your preference.
Some sweet and fluffy waffles will be such a reasonable option for your breakfast. Taking a bite of cinnamon-flavored waffles dipped in rich chocolate will bring you to heaven!
The waffle batter is a mixture of mixed buttermilk, vegetable oil, sugar, eggs, flour, baking soda, and baking powder.
If you usually have rushing mornings, you can prepare the batter in advance, store it in the fridge with plastic wrap, and then just take it out to make the waffles the next morning.
Sopapillas are known as incredibly soft and sweet fry bread. When you feel bored with rich protein breakfasts, some sopapillas sprinkled with powdered sugar and dipped in sweet honey will bring you a new taste to start your morning!
You just need to prepare the dough, cut it into square pieces or any shapes you like, and then deep-fry them until you see puffy and golden sopapillas floating on the oil surface. This will be a perfect breakfast feeding a crowd!
If you want to have a closer look at how to make sopapillas. You can watch this video:
Have you ever heard about a spicy smoothie? Is it interesting? Let's see how Mexicans make this special drink for their breakfast. It is a blending of fresh pineapple, citrus juice, fragrant cilantro, baby spinach, and peeled ginger.
This smoothie recipe is perfect for those who are on a balanced diet but do not want to skip breakfasts. Or you can prepare some smoothies for your family consumption anytime during the day.
And it would be better if your foods are processed in a powerful blender for green smoothies. Now, let's cheer!
Never Skip Your Breakfasts, Please!
Breakfasts play a very important role in maintaining a healthy life for everyone. Having a nice breakfast in the morning will allow you to start your days smoothly in an energetic way.
In contrast, when disregarding your morning meals, you will be faced with exhaustion and may suffer from stomach issues over time.
Hence, you should spare some sleeping time for waking early in the morning and make nutritious breakfasts for you and your family members.
This not only ensures good health for everybody but also helps save up some money when you can minimize purchasing store-bought breakfasts.
Last but not least, did I miss any Mexican breakfast recipes? If yes, please feel free to share them with me by leaving your replies below this post.
I always appreciate the contributions of you guys. In case you like what I bring you today, just give me a like or share as giant support from you. Have a nice day!
Nutrition Facts
9 servings per container
---
Amount Per ServingCalories381
% Daily Value *
Total Fat 25.6g

39

%
Cholesterol 141mg

47

%
Sodium 944mg

40

%
Potassium 410mg

12

%
Total Carbohydrate 26.5g

9

%

Dietary Fiber 2.2g

8

%
Sugars 3.2g

Protein 14g

29

%
---
Calcium

103

%
Iron

2

%
Vitamin D

10

%
* The % Daily Value tells you how much a nutrient in a serving of food contributes to a daily diet. 2,000 calories a day is used for general nutrition advice.