Italian recipes are famous for their delicacy in appearance and taste. As a result, you will have a fantastic experience of enjoying the meal's beauty and flavor. From the famous pizza to the traditional lasagna, you will love these recipes without notice.
After reading through this post, you will know why this country's cuisine is adored globally. Most of these dishes are great to serve for a family gathering, so why not treat your family to a flavorful party from Italy?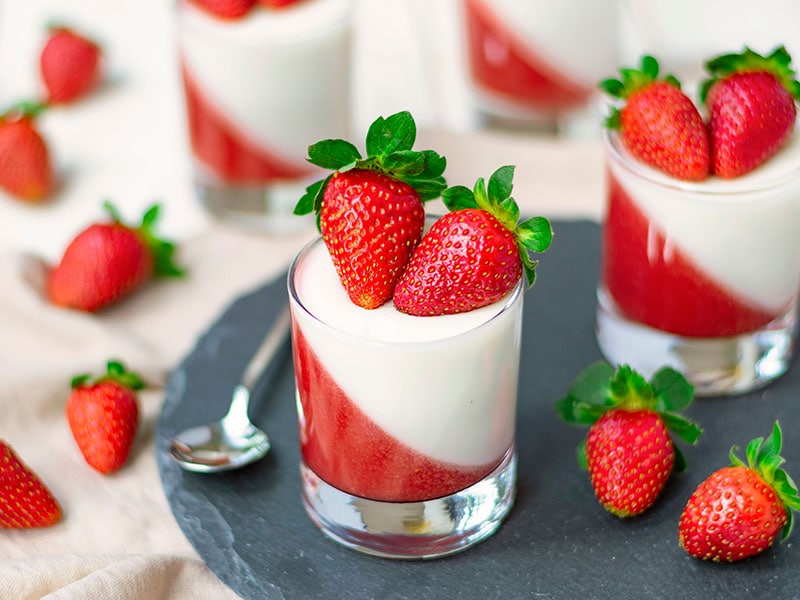 Can't Wait To Discover These Fascinating 66 Italian Recipes
Let's hop on to this savory airplane and explore all the outstanding meals from Italy. Remember to fasten your seatbelt because you might be dazzled by the yumminess of the following recipes.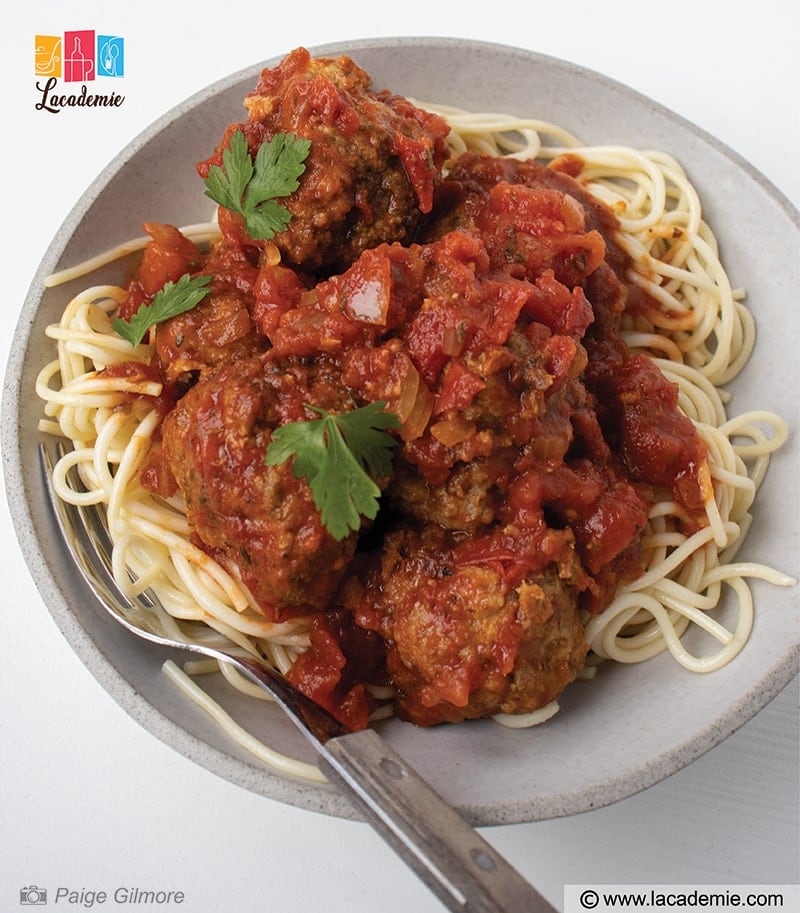 Regarding Italian cuisine, many will immediately think of meatballs. However, meatballs in Italy are quite different from the usual ones. So make sure you learn how to make them the exact way. And with a crockpot, this recipe is much easier.
Let's begin with chicken piccata – a classic chicken dish from Italian cuisine. The robust smell from garlic will make your stomach hungry before you see the meal. Don't forget the tenderness from the chicken meat harmonizing with the sour and creamy sauce, yummy!
Craving for some delicious dishes from Italy? It's time to try this pasta carbonara will amaze you with its creaminess and sophisticated flavor. Add some bacon and mushroom to create delightful textures for this spectacular dish.
You have to try this pasta carbonara recipe; It's so delicious!
Want something sweet to finish your dinner? Try this combination of ice cream and espresso – Affogato. The ice cream's sweetness balances the little bitterness of the coffee. You can add some dark chocolate to highlight the dish's flavor.
Twist your ordinary egg drop soup with this Italian recipe. Eggs and parmesan cheese make this soup taste so buttery. After around 3-4 minutes of cooking, you can add chopped parsley to create a fragrant aroma from herbs.
Craving for dazzling Italian sweet courses? Consider trying this lemon gelato recipe. The rich and sweet ice cream ties with the sour from lemon; you can eat this ice cream forever without being bored.
Here comes a quick and crispy appetizer to diversify your menu. These arancini rice balls are hiding a rich and gooey paste inside, waiting for you to discover it through crunchy cover. You can have it with a marinara dipping sauce for an extra flavor.
OMG! I can't wait to try these yummy arancini out.
It's time to treat your family with this mouth-watering dinner meal from Italy! Lasagna is a perfect main dish for a family meeting with its luscious and flavorful taste from the rich cheese and the white sauce.
Get ready to enjoy this hot soup with the delightful sweetness from chicken and slight bitterness from escarole. This soup is a warming-healthy choice to blow away the freezing cold of the winter days.
Tiramisu is a no-bake Mediterranean sweet treat that you can do without using much effort. This cake is so tender that it will melt immediately when it touches your mouth. The subtle sweetness is balanced with the bold taste of the dark espresso.
Make this yummy dish to broaden your Italian lunch menu. The well-cooked shrimps are soft and a bit rubbery. You can use crusty bread as a side dish to dip in the hot and flavorful sauce covering the shrimps.
Imagine the ordinary spaghetti gets that tasty smoked smell after being baked, delightful, right? While the beef creates a juicy flavor for the paste inside, the mozzarella or parmesan cheese forms a perfect luscious cover on top of the dish.
If you have never tried baked spaghetti, it's time to do it.
Eating these Italian lemon cookies is like having a cloud in your mouth. Melting and sweet is the main flavor of these cookies. You will also find a bit sour and some citrus scent from the lemon glaze.
Let's twist your original Italian pasta with this outstanding chicken fettuccine alfredo. The pasta is filled with a creamy parmesan garlic sauce. The crispy fried chicken will emphasize the flavor with its fantastic texture.
Pizzelles are the famous Italian cookies that are usually used for special occasions like weddings. These sweet treats are so crispy that every bite will give you a heavenly feeling. You can also use these cookies to serve with ice cream bowls for a refreshing taste.
Just by gathering delicious-cool ingredients on a large platter, you have yourself a dazzling meal with flavorful taste. You can add pepperoni and coppa for the wonderful meat taste. Then, complete the dish with some cheese and veggies, such a lovely dish!
Wonderful! This antipasto platter can be done in just a few minutes.
Want to try a special Italian sauce that has a creamy, cheesy heaven taste? Alfredo is on the way! The combination of parmesan cheese and butter makes the meal rich and irresistible. Besides the creaminess, you will also find some pungent scents from minced garlic.
If you love the tenderness from chicken meat and the flavorful artichoke hearts, try this recipe right now! While enjoying the main ingredients, you will be amazed by the sophisticated creamy taste of butter.
This soup is the perfect combination of a comforting creamy taste and a hearty flavor. Tortellini cheese matches with carrots and other veggies, making the dish so colorful. The best part is you can choose any seasonal vegetables to twist the dish's flavor slightly.
Let's begin a new day with this delightful Italian morning dish. Ricotta frittata is rich in energy with butter, eggs, and grated parmesan or cheddar cheese. You will also find some aromatic scent of basil floating from the dish.
What are you waiting for? It's time to try a delicious ricotta frittata.
Let me show you dinner recipes that could be done in just a snap of fingers. The dish only takes around 10 minutes to prepare but the taste is unbelievable. Just one spoon goes through all the layers of bread, cheese, chicken, and spinach; you will be satisfied.
Hang on! A tasty Italian casserole full of meatballs is on the way. Ground beef meatballs are soft and juicy; The flavor is enhanced with the lovely cheese cover on top of the dish. You can serve the meatball with pasta or bread.
This recipe is a scroll stopper for any chocolate lover. Instead of using regular coffee, you can twist the dessert by applying some layers of chocolate. Your chocolate tiramisu will be a rich and creamy dish with a bold flavor from chocolate.
If you are not a fan of a thick pizza, flatbread pizza is an excellent choice. The crust is thinner than the ordinary pizza, making this flatbread pizza have many exciting textures while tasting. Don't miss the flavorful toppings with mozzarella, tomatoes, and chopped basil.
Let's make this flatbread pizza with three different types of toppings.
Asparagus is a nutritious veggie with a fascinating crunchy texture. Mix this ingredient with bouncy shrimps and a dreamy sauce; you will have a nice meal to impress your family members.
Why not combine the savory spaghetti and juicy meatballs into one dish? The well-cooked meatballs are moist with a luscious taste. Coat the dish with the traditional marinara sauce and serve the dish to your loved one.
This hearty soup is waiting to warm up your day. The wilted spinach and white beans are the primary ingredients that make the dish so yummy. Add some garlic and onions to sneak some robust aroma to the soup.
If you have some chicken breasts (or thighs) in the freezer, this recipe will show you how to create a healthy and heartwarming dinner out of the ingredients. Don't forget to use garlic to make the rich tomato sauce have depth and a strong scent.
How about having a melty lasagna dip in one skillet? Your crispy slice of bread now has a new companion. With the help of different types of cheese, this lasagna dip is so gooey and has a rich flavor.
Fascinating recipe to create a creamy lasagna dip you don't want to miss.
Once you try these yummy slices of biscotti, you can not stop thinking about it. The taste is incredibly addictive with toasted almonds and crispy flour. Remember to toast the almonds to achieve their nutty flavor fully.
Hey! Want to try some amazing sweet recipes for special events? Try these Italian wedding cookies recipes. The colorful toppings and the creamy-sweet cover will make you love it from the first try.
Fuse the artistic painting with cooking; why not? This focaccia bread has a soft and mild taste with an aesthetic appearance making it become a unique meal. Use herbs and vegetables to decorate the top and bring an enchanting scent to the dish.
This tasty Italian sandwich will surprise you with the different textures between two slices of bagel. The bagel is crispy, while provolone cheese complements the dish with a light creamy flavor. Finally, you can not forget the amazing strong taste of pepperoncini.
Such a delightful pizza with burned-melty cheeses and fresh arugula on top! The edge of the pizza is amazingly crispy that can dissolve immediately in your mouth. The Italian sausage adds lovely textures to the dish.
Let's have an exploding party of seafood right in your mouth! Cacciucco is a traditional Tuscan dish that is made from various types of ingredients.
Calasami, octopus, and shrimps bring so much bouncy texture to the dish. Minced parsley and sage leaves will charm you with their lovely smell.
It's time to try some sweet cakes and pies from Italy! This cannoli cake needs dedication in decorating the cake with different layers. The outside is covered with a rich and creamy cover that highlights the moist and delightfully sweetness of the inside.
Fill your hungry stomach with this fully-stuffed Italian muffuletta. A layer of ham and salami is balanced with creamy provolone cheese. Bring some chopped green olives, dried oregano, and black peppers to complete this amazing sandwich.
Wow, this muffuletta looks incredible. You should add it to your must-cook list now.
Want to have the taste of the whole pizza in your mouth? This stromboli will not disappoint you. Roll the pizza dough to cover the savory ingredients inside. When cut open, the cheese inside will fall out, giving you the most creamy experience ever.
There are many ways you can make this lovely arugula pizza. With either using tomatoes or mushrooms, the taste will be mesmerizing. This pizza has a slight buttery taste that will satisfy anyone who is on a diet but still wants a touch of creaminess.
Welcome your guest to these delicious antipasto skewers. This dish is full of different ingredients that will meet your savory desire. After skewering your cooled or cooked ingredients, finish the dish with tasty basil pesto or basil leaves.
Panzanella salad is an exquisite dish with various types of veggies. Tomatoes bring a lot of impressive textures. Don't forget to put some crusty Italian bread for that crispy and melty flavor.
What else can be better than a slice of bread dipped in the flavorful balsamic tomato salad? The bruschetta is a harmonization between the mentioned dishes. Imagine a bite through the dazzling bread and the wonderful salad, amazing!
Here comes a state-of-the-art salad recipe that you should not miss. The arugula has a slightly peppery and spicy flavor that will kick all of your senses. Add some toasted pecans for a nutty taste and an amazing texture.
You will fall in love with this lovely arugula salad recipe.
Bring the dazzling ocean breeze to your traditional Italian pizza; why not? Your pizza will have the signature crispy crust with a soft and slightly rubbery texture from shrimps, mussels, and crayfish.
Change your typical lasagna with some cute pillow-shaped ravioli; I'm sure you will fall in love with this dish. The ravioli lasagna has a smoky smell and rich taste that you can not say no to try out this charming recipe.
This dish is the ultimate combination of fudgy brownies, freezing ice cream, and a bold touch from a shot of brewed espresso. If you want that many dishes in just one dessert, brownie affogato sundae is a must-try.
Let's try a smaller version of the traditional pizza. Margherita pizza allows you to enjoy the entire one without feeling too full. The crust is still crisp, and the cheese is always melty as expected, so it's time to try it.
Add this sweet meal to your dessert menu now! The creamy, jiggly, and sweet taste of this panna cotta is best matched with several Italian-exclusive fruits. Each spoon with a layer of panna cotta with some fruit jam will bring you to the savory paradise.
Hurry up! Make this appetizing panna cotta now!
Do you want to taste an airy apple cake with a signature Italian-inspired flavor? This torta di mele will satisfy your preference. The well-baked slices of apple are perfect to match the sweet and soft taste of this spectacular cake.
You have met the famous sauce that forms the credibility of Italian pasta – tomato sauce. The taste of this sauce is a sophisticated combination of sweet, savory, and sour that you can not resist. The sauce is perfect for many famous Italian dishes like pizza or pasta.
Get ready to be stunned by the dreamy ricotta cheesecake! Amaretto soaked raisins bring so much delightful character in taste for this cheesecake. You can adorn the cake flaked almonds for a nutty flavor.
When you want some fried snacks but are tired of the typical fried potatoes, try this zucchini parmesan recipe. You will get that crispy and crunchy feeling on every bite without worrying about the calories consumed.
Oh my gosh yum! I bet your stomach will rumble with this crispy zucchini parmesan.
Let's make a batch of cookies for an exciting holiday. These pignoli cookies have a crunchy cover with pine nut topping and a chewy center. The combination of almonds and pine nuts brings an enticing nutty taste for these sweet treats.
The lasagna casserole is the best choice to start a morning. You will first be surprised with its onion and garlic scent; then, the buttery taste will evoke a beautiful experience while enjoying this exquisite dish.
This cake is the fusion of the spongy-textured cake and creamy cream. Every spoon of this cake is like a drop of heaven that you will never forget. You can sprinkle chopped pecans to decorate the cake and bring some exciting textures.
If you have some Italian sausage on hand, you can make lovely tortellini and amaze your family. This recipe has a creamy tomato sauce or spaghetti sauce that is highlighted with onions and garlic. I'm sure this will be your new favorite way to enjoy the Italian sausage.
Let me introduce to you one of the yummiest meat sauces – ragù alla bolognese. After hours of cooking, the sauce has its deep flavor from beef, tomatoes, and other veggies. You can have this dish with short pasta or egg tagliatelle.
For a pasta lover, you can not miss this Italian stuffed jumbo shell dish. The melty mozzarella and ricotta cheese make the marinara sauce rich and flavorful. Finish the dish with some oregano, and the meal is ready to serve.
When speaking of Italy, you can not miss its well-known drink – cappuccino. In order to make a beautiful cup of hot cappuccino, you will need a skillful technique to create artwork by using creamy white milk. The strong and bold taste of the coffee will enchant you.
Wow! Making a beautiful cappuccino requires lots of skills and dedication.
Having these eggplant pizzettes is like enjoying a whole pizza in your mouth. The cheese is absolutely creamy with a touch of freshness from cherry tomatoes and eggplants. You can garnish some fresh basil leaves for a charming aroma.
This recipe is a hybrid of two lovely Italian dishes – pizza and pasta. Rich and savory is everything to say about this amazing masterpiece. The meat (ground beef or Italian sausage) is done perfectly to complement the creamy cheese.
Here is great news for busy people! Calzone is a great snack for you to enjoy during the day without spending too much time preparing it. After you unfold the crispy cover, the delicious cheese and juicy pepperoni inside will satisfy your taste.
When you need a creative meal for a fancy party, this delicious bruschetta will amaze your guests with its fascinating flavor. The meat is incredibly soft, and the crunchy slices of bread will take you to paradise.
This type of pizza has a thicker crust that makes every bite memorable. You can toss some cherry tomatoes on top so they will pop their juicy paste while baking. The little sweet and sour from tomatoes complement the pizza crust.
Parmesan risotto is a rich dish after slow-cooking the rice in warm broth. You can have this meal with seared scallops or asparagus to add some delightful flavor and textures to the entire dish.
This recipe is a gentler version of the parmesan risotto above. The mushroom creates a slightly chewy texture for the dish while the rice is moist and has a soft dreamy flavor. If you love a comforting dish, try this recipe now.
Follow this recipe precisely; you will have a perfect outcome.
Neapolitan pizza differs from other types of pizza for its special dough. After baking, the crust is crispy and cloudy at the bottom and the edges. In the center, the pizza is a bit chewy and creamy. Don't hesitate to give this amazing pizza recipe a try.
Buon Appetito!
It was such a wonderful exploration, right? Don't hesitate to try new recipes as you will discover not only the taste but also the culture of the country.
What are your favorite Italian recipes? Let me know your choice in the comment section. I hope you have a lovely meal with your family. See you next time!